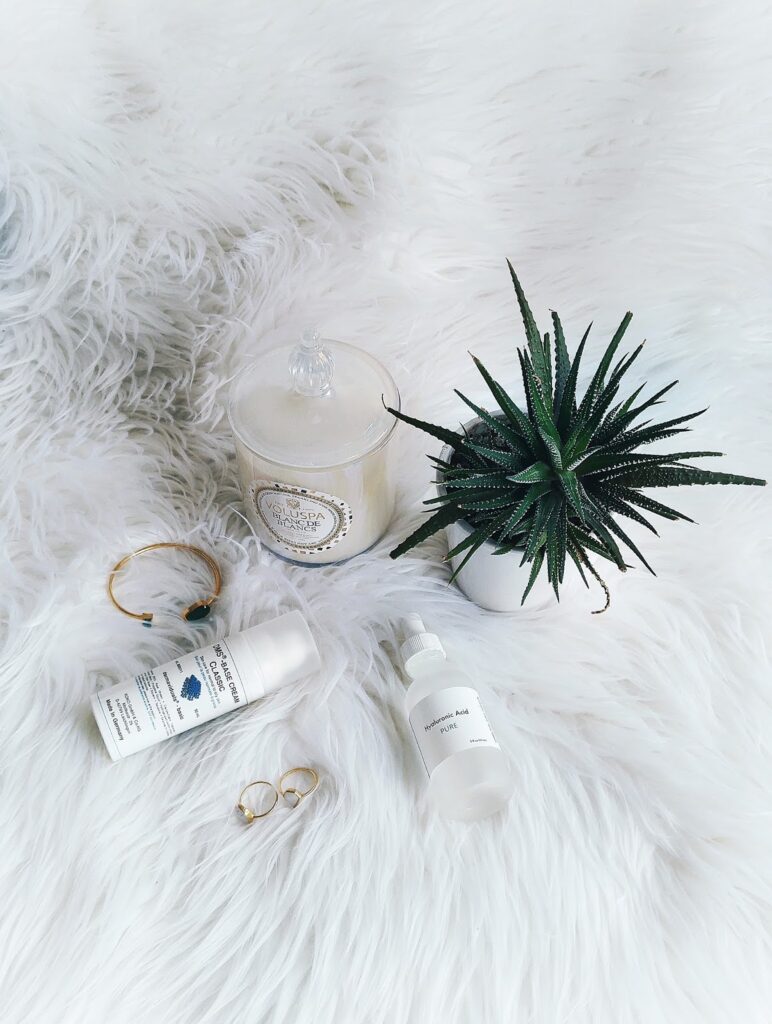 I've been lucky that for the most part, I've always been pretty happy with what I was born with, except for
one
very visible thing—my skin! I didn't have "awful" skin but I just never outgrew that hormonal zit phase, which continued to plague me (along with dryness, a great combo) for years. Then I began getting treatments from Amanda of
Glow Dermal Therapy
and everything changed. Since first seeing her about 6 months ago, I started getting compliments on my skin.
My
skin, also known as my biggest irritant and insecurity up until recently. At first, I was skeptical—I'd ask people to repeat themselves, ask them if they were sure, give them a bit of a stare down. Then one day, I left the house without thinking twice about that quick touch of concealer I usually need and when halfway through the day I realized I was actually completely clear-skinned for the first time in years and years, it was actually kind of emotional and amazing. So without further ado, I've got
my skin guru
herself here today sharing her expert tips on getting your best skin—
click through to read it all
!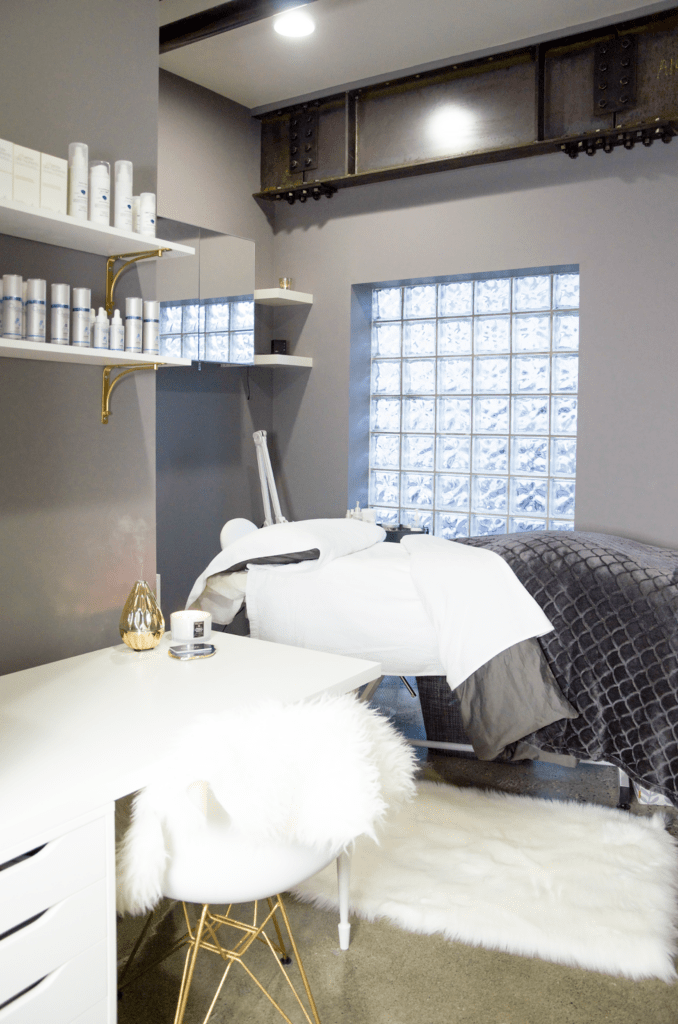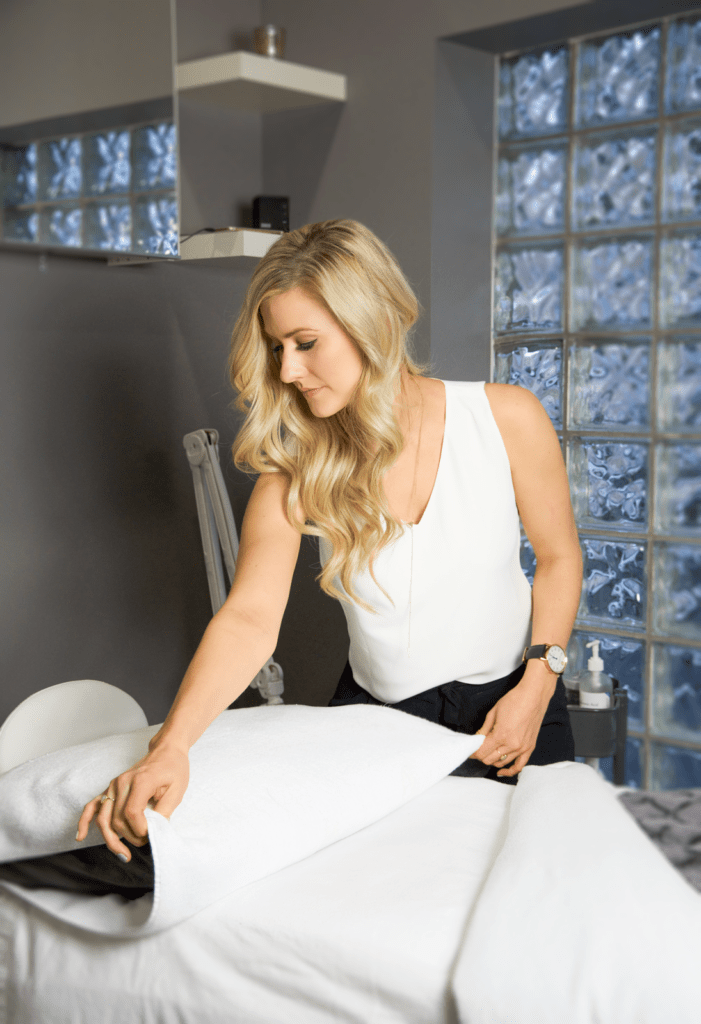 A quick intro so that you know the lady behind the magic: Amanda Hlatky is the Vancouver-based brains behind
Glow Dermal Therapy
, which offers highly customized skin therapy to her clients in a beautiful, intimate space in the Fairview neighbourhood (i.e. she's basically my neighbour!). Amanda is all about empowering her clients (which means you leave with a skin prescription so you know
exactly
how to continue achieving your best skin care at home, from what you put on your skin to what you eat) and her advanced treatments like needling or peels provide unreal results in addition to her incredible signature facials.
TVOB: Thanks so much for sharing your expertise today, Amanda! So many of us are skincare junkies and develop these ridiculous product collections (how I was when I first got in to see you!)—in the interest of breaking it down to the essentials and revamping for the new year, what would you say the absolute key products are for most women?

AH: Look for quality over quantity. Do some research and invest in cleanser, serum, moisturizer and mineral makeup (with an SPF in it).
TVOB: A lot of us are taking better care of our nutrition as it is with the new year, but are there any foods we should either be really avoiding or incorporating for optimal skin health?

AH:
Healthy fats are really important especially in winter to maintain moisturized, luminous skin. I love to get this in the form of avocado, coconut and nuts. If you have acne-prone skin you may need to up your probiotics and zinc and get rid of foods that you have allergies to (we may not even know we have these allergies). It's a good idea to get tested by a naturopath or a holistic nutritionist—I send clients to Jennifer Brott from
My Edible Advice
(
ed. note:
I see
Dr. Alexina Mehta
and love her as well!).
TVOB: Knowing which products to put on (and when, in what order, etc) can become so overwhelming and confusing—can you share your routine and how products should be layered?

AH:
1. Cleanser: to clean off accumulated debris and dead
skin cells (look for one with light fruit enzymes)
2. Serum: this is a product that is SO important, and often
missed in a routine—the type you want really depends on what issues you
are experiencing, for example dehydrated skin will want a hyaluronic based
serum, where pigmented skin may need vitamin C. I really like to assess my
clients skin and educate them on which serum can help transform their skin.
3. Oil: replenishing your EFA's (essential fatty acids) is especially
important for barrier compromised skin including those who suffer
from eczema, rosacea and extremely dry skin
4. Moisturizer: moisturizer's job is to lock in moisture and nutrients
you put beneath it, as well as prevent water loss
5. SPF: protecting your skin from the sun will keep you ahead
of the aging game! I love mineral based makeup for its physical
I also add in an enzyme exfoliation 2 x per week to keep congestion away
TVOB: What is one thing most women should be doing more of in order to get their best skin?

AH: Book a consultation with a trusted skin expert to get a skin analysis. It doesn't have to cost a ton. Sometimes simple tweaks can make an incredible difference.
TVOB: As a skin expert, what's the biggest misconception about skin that you've been confronted with?

AH: People buy into marketing (I am guilty as well). They hear buzzwords like " Antioxidant Vitamin C" and they think because the ingredient is in the product they bought, that they will get full results from it. All products are definitely not created equal. Depending on ingredient quality, concentration and delivery system your results will vary greatly. if that wasn't the case we could all rub oranges on our face and have perfectly even skin.
TVOB: Other than products, what are the top 5 things women should be doing to take care of their skin?

AH:
1. Eat a nutrient dense diet
2. LOTS of lemon water and green tea
3. Supplementing with nutricosmetics
4. Get professional treatments—prevention is easier than correction
5. DIY facial massage for skin stimulation and lymphatic drainage
(ed. note: a post is coming on this soon!)