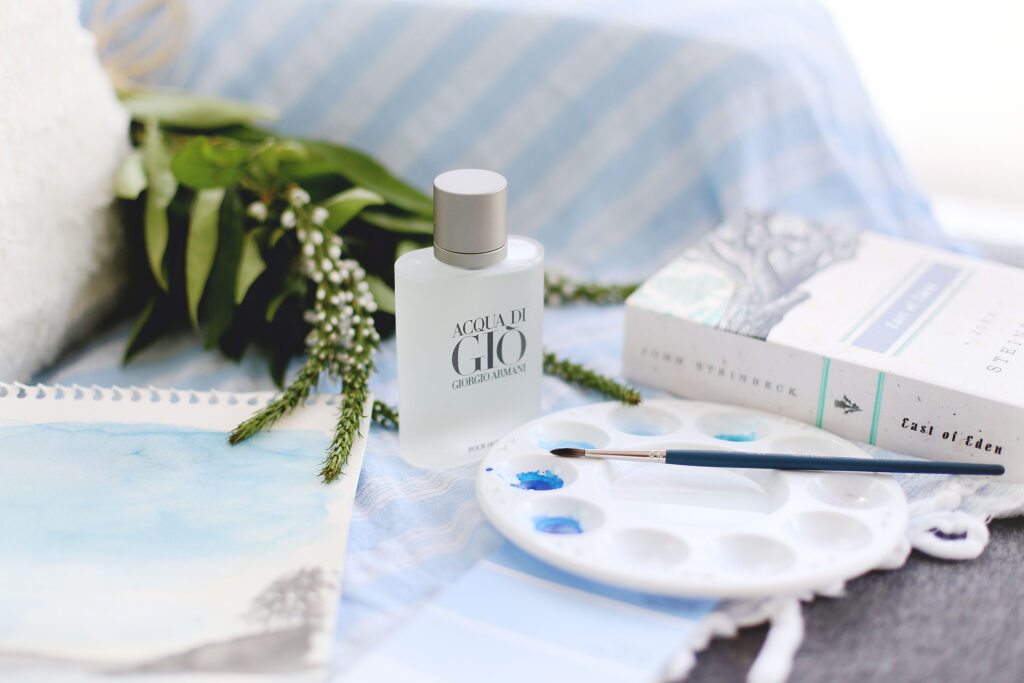 If you've been following me along on Snapchat (tovogueorbust) for any length of time, then you already probably know how close my family is. It's really a testament to my parents that the four of us kids now have this built-in group of best friends, not to mention we rope M + D into all of our antics too. Naturally, when it comes time to celebrate them, we want to do it properly to thank them for everything they've done for us and for the amazing family we have. While my mum is easy to shop for, my dad's a whole other story. Every single time any opportunity to celebrate him comes up, his automatic reply to us asking what he wants is "all I want is the health and love of my kids and my beautiful wife." That's touching obviously but also endlessly frustrating. We want to get him something! We usually default to getting him a group experience (kayaking, camping, etc) but on the special day (be it Christmas, his birthday, or Father's Day that is coming up quickly!) I still want him to open something up to celebrate him.
If any of you have dads who are like this (and from what all my friends have told me, that's pretty much all of their dads), then you're in luck 'cause I'm here with some tips today! To be totally honest, I find men in general hard to shop for and what I've learned from my dad and from trying to give gifts to my partner over the years is that a themed little package works best—you can add in different layers to make the whole package more meaningful.
Take my dad—one of the things that bonds us is our love for the West Coast and the ocean. Whether it's going out on the water at our cabin on the Sunshine Coast or helping him plan his next trip on the coast in Italy, being on the water is something that brings him so much peace and joy. I decided to run with that this year and bring together pieces that are timeless, classic and bring together the aqua theme.
I've been loving watercolour painting lately so created a simple landscape of the view from our cabin—I'm obviously not an artist but I love that it's a pretty, simple and most importantly, personal way of capturing something for a loved one! Some favourite beer from one of our go-to breweries on the island, a Turkish towel and a good beach read (I picked East of Eden which is my all-time favourite for him, and I know he's been meaning to read more Steinbeck!) create a perfect beach package.
Fittingly, I also included the classic, timeless ACQUA DI GIÒ fragrance by Giorgio Armani from Hudson's Bay – my dad is very basic as far as his grooming goes but when he's not rowing, doing woodwork or travelling (just a few of his greatest passions), he is a lawyer who's got his fair share of being out and about to do. Whether he's meeting with a client, off to court or taking my mama out for dinner, he knows how to dress up for the occasion – in fact, one of my most enduring memories of him from childhood was him combing his black hair in his suit, morphing from my cuddly dad in tattered T-shirts teaching me how to climb ropes on the North Shore into a handsome lawyer dashing off downtown. I love that this scent's universal appeal makes it a safe bet, especially because my mum is picky when it comes to scents and she's the one who has to give her stamp of approval!
To celebrate Father's Day – we will be giving away ACQUA DI GIÒ 20 ml eau de toilette travel size (perfect for your summer vacation or whenever you're on the road) to TWO lucky winners! So excited to share this timeless scent with two of you (and/or the special guys in your life). I also love that this scent celebrates the #powerwithin of the men we love – it's a scent made for men who value inner strength, a serene confidence. That's my dad to a T (and I'd say my partner too!).
Please comment below on how you celebrate Father's day (please include #powerwithin). Winners will be selected Sunday June 19th – good luck!
Proud of this post done in collaboration with the Giorgio Armani fragrance team. All opinions are my own.