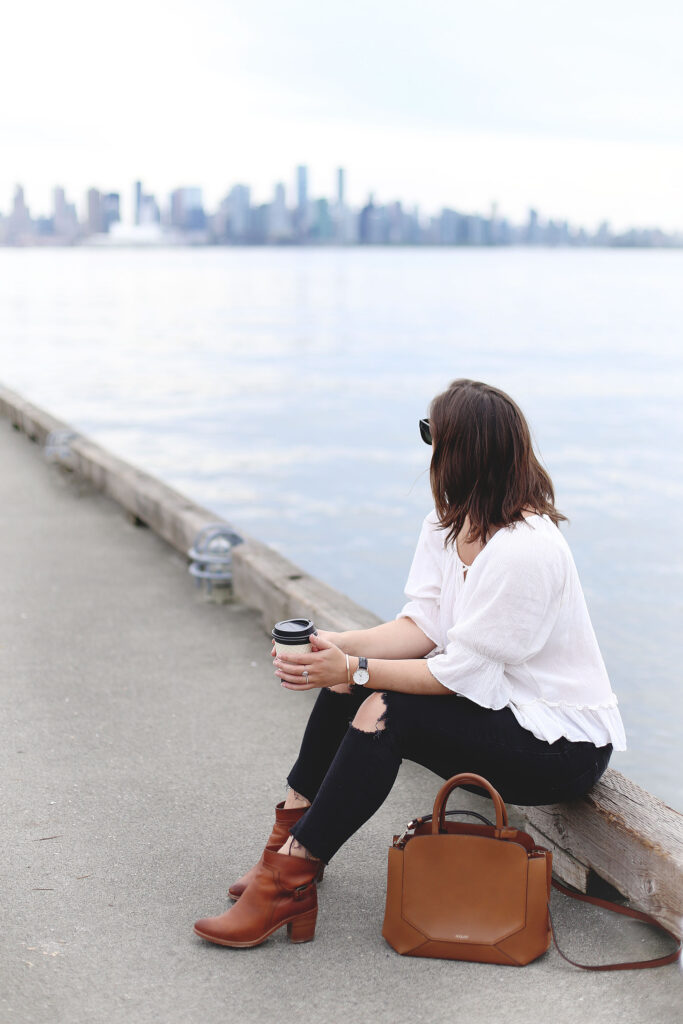 I decided to take some time after my last London and Ireland trip to focus on getting better with my back injury here at home. As much as it's the one thing I love most, travel isn't exactly the best for recovery between lugging around heavy luggage to sitting for hours on end! While I'm so excited to finally be better enough to start planning my next adventure, sticking around close to home was actually really unexpectedly amazing. I love Vancouver but knowing I'd be around for a longer period this time around not only meant I had a chance to get on top of at-home upkeep like organizing my closet finally, but it also meant I could really explore this place I call home.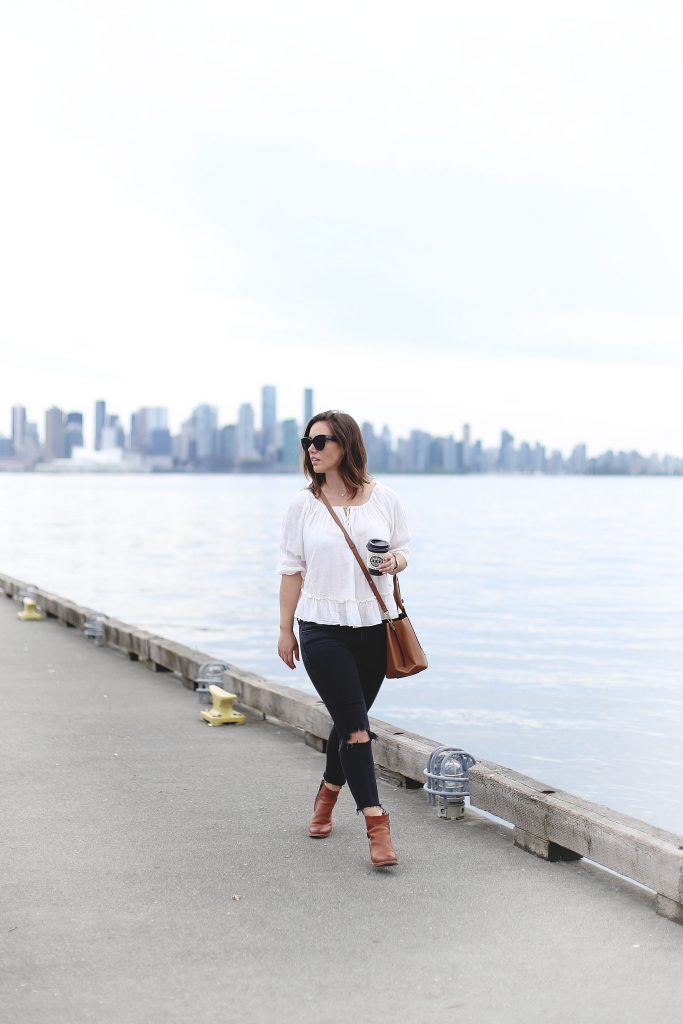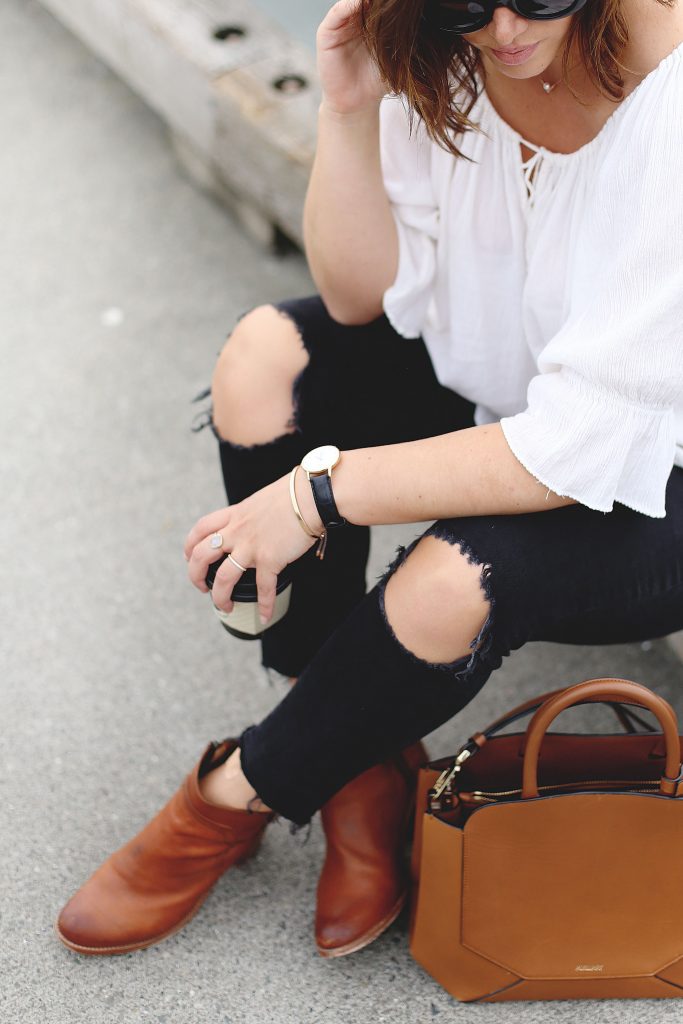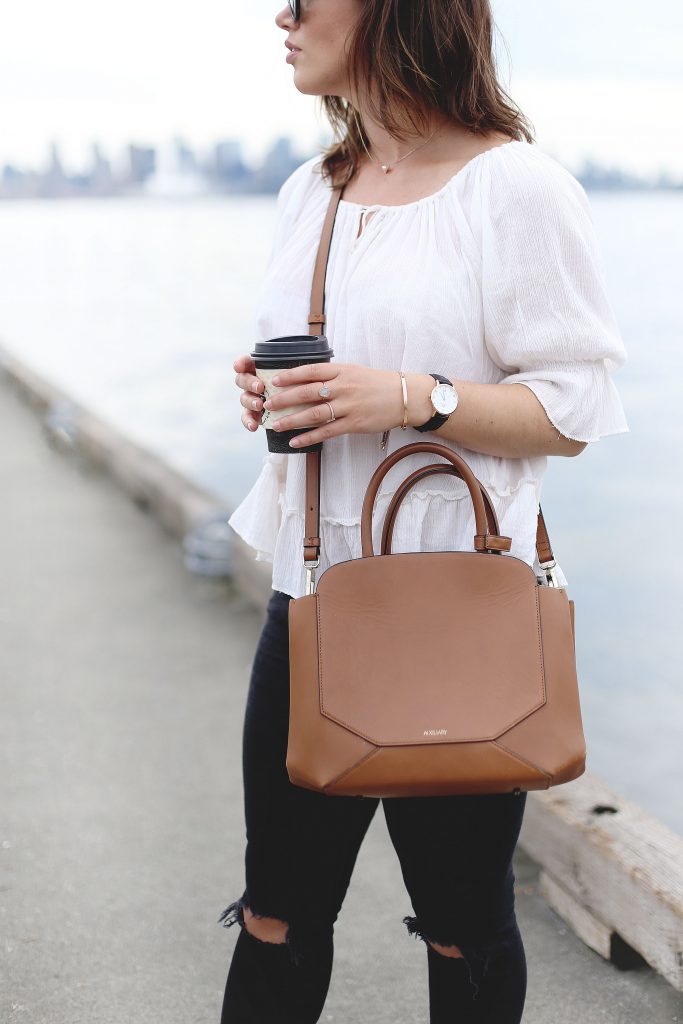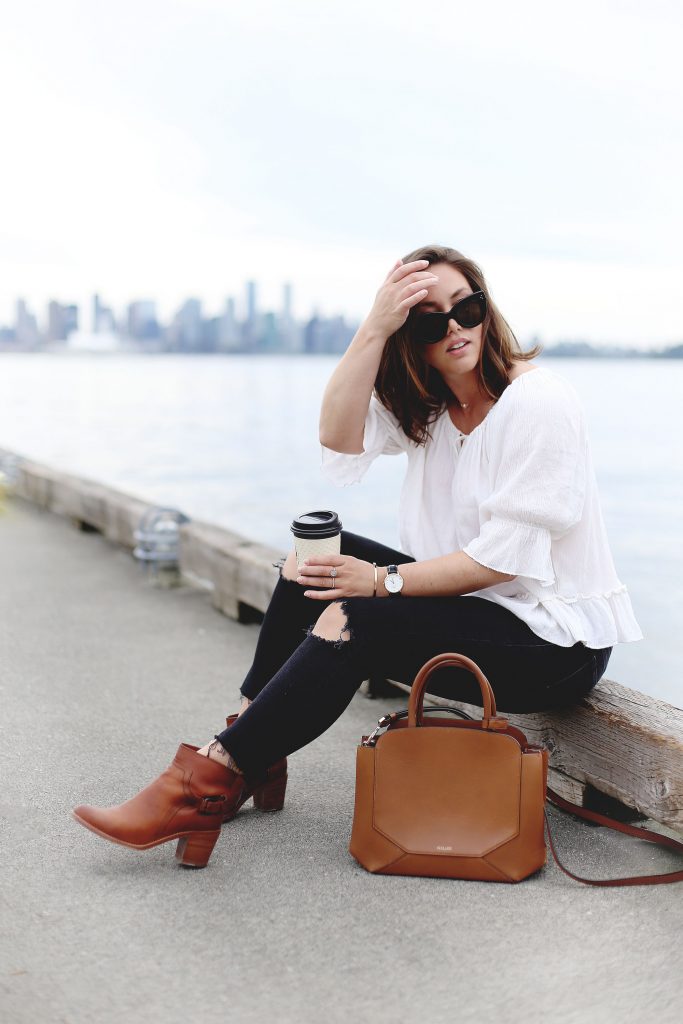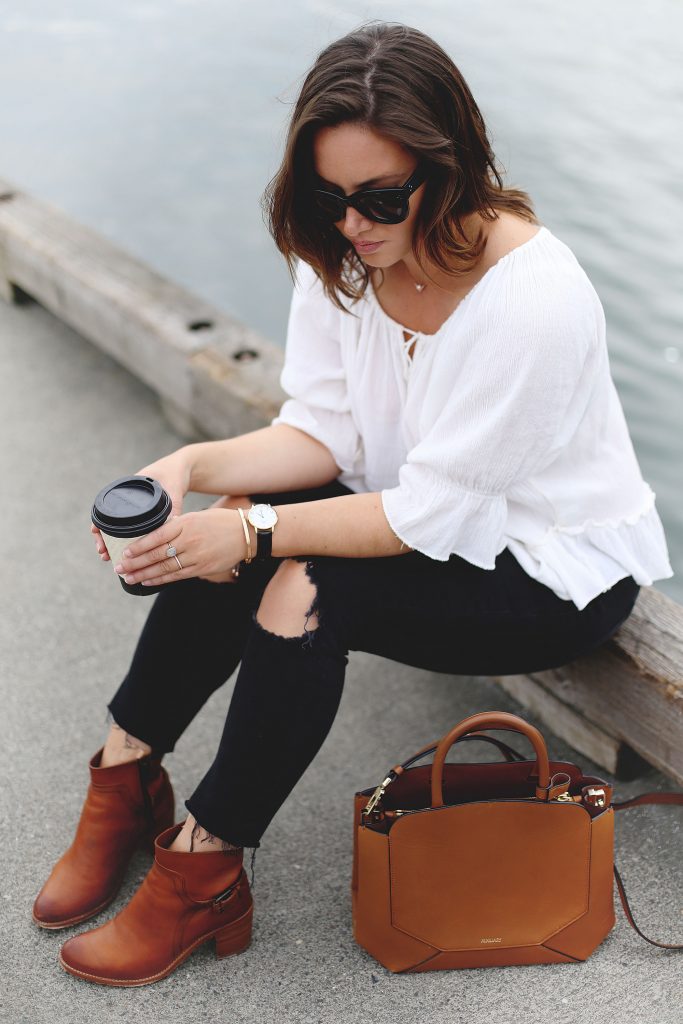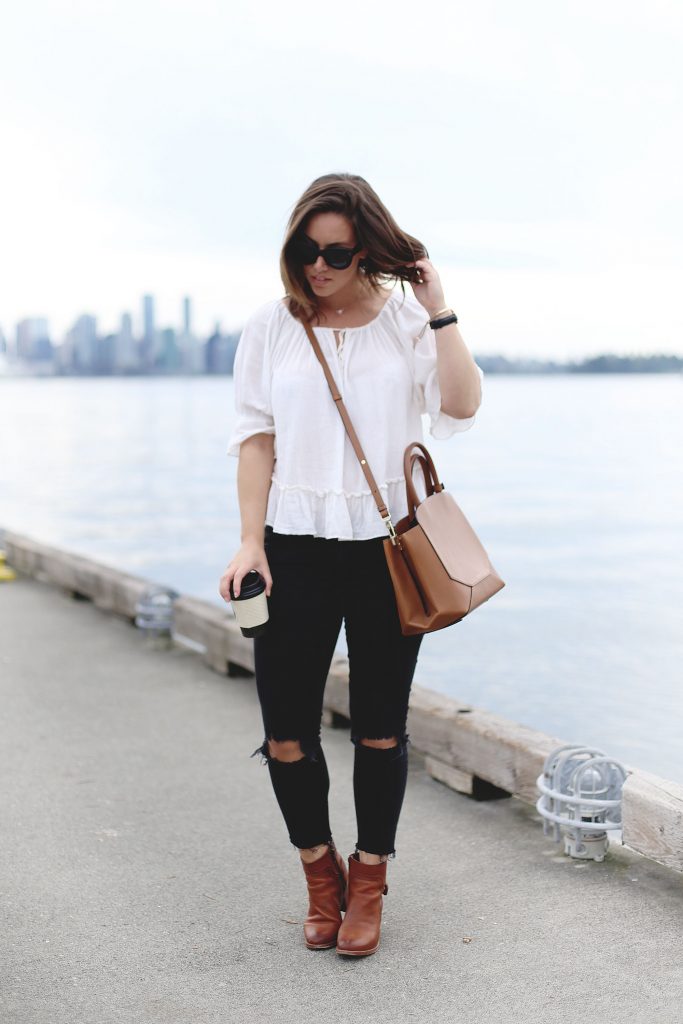 I'm from the North Shore originally (growing up in beautiful Lynn Valley) and visit my family there so often that I don't exactly get as excited about it as I should. To me, it still just feels like home. But a couple weeks ago, I not only had the chance to show a group of hikers around Lynn Valley on a hike with Pure Leaf, but I also got to hop on the Sea Bus (which I've ridden I don't even know how many times) with Alicia. Bringing someone who didn't grow up on the North Shore to my original hood kind of made me feel like a tourist in my own city, excitedly showing her all of my favourite little areas or go-to's in LoLo as it's now called. Just an aside, it's been seriously weird but good seeing Lower Lonsdale get all trendy because it used to be a bit of a shit hole if you were hanging out there past a certain point in the evening – the one and only time I've ever been jumped was just east of Esplanade and Chesterfield, which is definitely unimaginable now wandering around the polished apartment buildings and cool restaurants popping up!
Having said that, Lower Lonsdale has always been a place to go to for bars, good food and of course, an awesome view of the city. So whether you're from Vancouver and want to see more of the city or are visiting from out of town, my main tips for exploring the base of North Shore aka Lower Lonsdale are…
Getting there
Take the Sea Bus. Seriously. One thing about Lonsdale is that it's kind of smack dab between the two bridges (Lions Gate in the west, Second Narrows in the east) and the bridges are a serious bitch anyway (Vancouver traffic is the worst for those of you not from here!). Take the Sea Bus. It's a less than 15 minute crossing, will cost you a few dollars and it's a really pleasant way to travel. You get the loveliest view of Waterfront and get to see different vantage points of Stanley Park, the bridges, etc!
The Quay
The Quay is kind of the main attraction when you get there. Inside the Quay, there are a ton of different options to choose from but some of my top picks are…
For a good cup of coffee: Bean Around the World
For locally made treasures: Favourite Gifts
For quick + fast fare: George's Souvlaki (seriously an institution and still family-run!)
For a beer: Green Leaf Brewing Co. – the new brewery just opened up and has a great view
For the home: Saje Wellness, my perennial favourite!
Make sure you walk to the top of the Q – it's a rite of passage! I used to carve my name at the top but they're very diligent about repainting it. Probably shouldn't advertise that you do so though because my mum is a city planner and she'll come down on me hard.
Insta-Op
I'd suggest walking over to the Shipyards just east of the Quay to get some really great shots of the city. There's a beautiful long pier there and also some smaller docks that you can walk out on to get a totally uninterrupted view of the Vancouver skyline. I used to also shoot all around the Shipyards, they have this awesome, industrial vibe that reminds me of parts of TO!
A healthy pick-me-up
Buddha-Full and The Juicery are both located along 1st. If you head to Buddha-Full, be sure to get the Buddha-Buzz which is my absolute fave. Head east to The Juicery and you need to try their activated charcoal Black Velvet juice.
Scope the bike/skate scene
Seeing mountain bikers take over our streets was an everyday sight for me growing up in the mountains. There's no better place to be for a mountain biker than the North Shore, or if you're a longboarder for that matter…skaters also have their fair share of parks to choose from on the North Shore too. While you're not really going to see them in action in LoLo (most of the action happens up the hill where I grew up at the peak of Lynn Valley!), so many brands or retailers associated with the sports have longstanding storefronts there. It's such a part of the North Shore so worth checking out! Stop by Obsession Bikes to check out what they have on hand, and naturally, there's a great coffee shop just next door (fact if you don't have a lot of cyclists/mountain bikers in your crew: they LOVE coffee) and RDS Skate Supply was pretty much all anyone wore in high school so check it out to get a little taste of the North Shore!
For dinner
Anatoli's is an institution for Greek. Live music happens here on the regular and the food's great.
Burgoo has the coziest location as well on the same block as Anatoli's – their grilled cheese sandwiches are next level!
For a drink
Raglan's is kind of campy (complete with tiki torches and the like, hope they haven't done away with all of that!) but it's been around for a long time and is definitely a North Shore institution.
Also worth checking out for some live music is the Rusty Gull – Sundays used to always be Reggae night! It's not a super classy joint but it's always fun!
Must-see market
The Friday Shipyards Night Market is something new-ish to Lo-Lo that kind of coincided with the "gentrification" (quotation marks necessary because it was always gentrified but just really poshed up recently) of the area. If you're thinking of making the trip to the North Shore anyway but are stuck on a good time, make it a Friday and just be sure to catch the last Sea Bus back (usually 1AM but doublecheck the schedule)!
There's so, so, so much more to explore on the North Shore – I'm especially partial to anything more north since that's where I was brought up, but don't worry! Coming at you with more guides in and around Vancouver over the summer, and of course, excited to take you away with me again soon! Any specific requests for Vancouver/Whistler/Sunshine Coast guides? Shoot me a line in the comments!
Photos by Alicia Fashionista
SHOP THE POST
[show_shopthepost_widget id="1691652″]
Aritzia bag, Denim & Supply top, Mavi skinny jeans, Daniel Wellington watch,
Leah Alexandra jewelry, Frye boots c/o SHOEme.ca