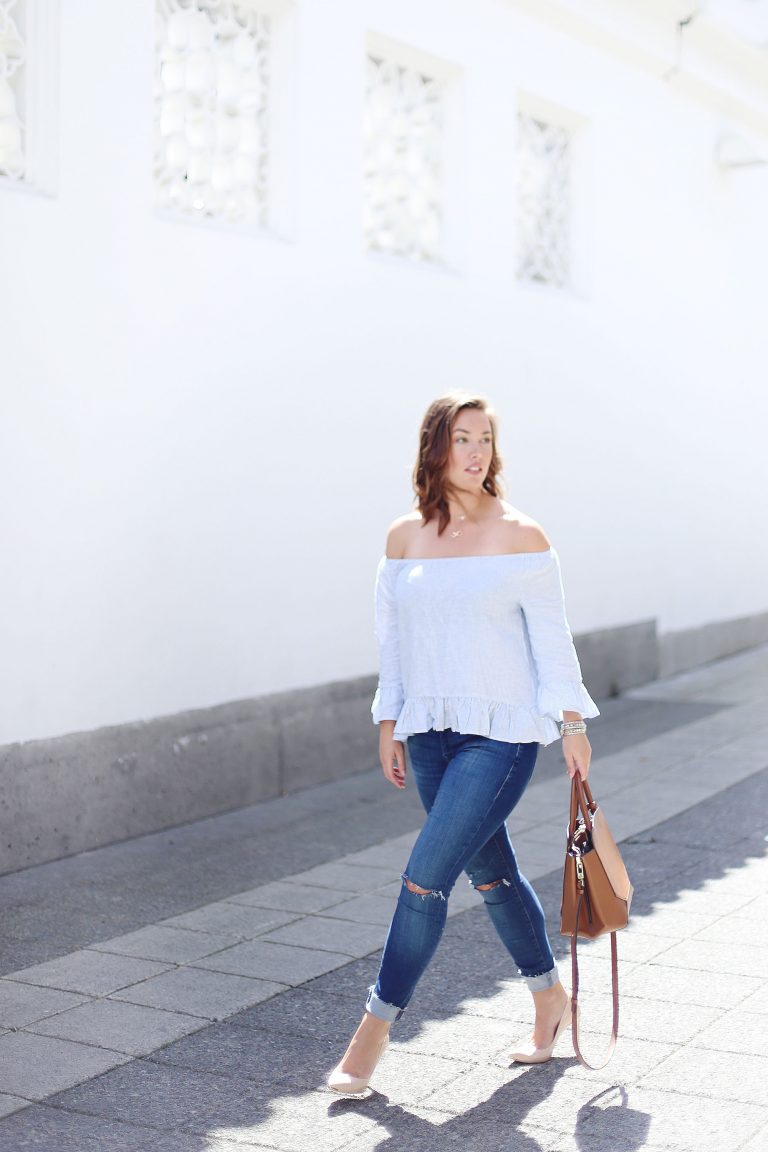 Summer, summer, summertime!!! We're officially into the season now and I couldn't be happier about it. While Vancouver's not fully getting the seasonal change memo (seriously, grey clouds for the past few days!) we have been enjoying some of the most beautiful sunshine otherwise. I like to keep things super simple in the summer – if I'm going to shed clothes to deal with the heat, I'd rather have a look that's direct and chic rather than busy (that, to me, is what the fall and winter is for – layers upon layers!). If you saw my first post with Swarovski from last month then you'll already know how much of a fan of jewelry layering and stacking I am, but there's really no better time to take advantage of this styling trick than in the summer when our looks can otherwise be super basic (in the best way!). Read on below for more of my tricks on how to layer jewelry!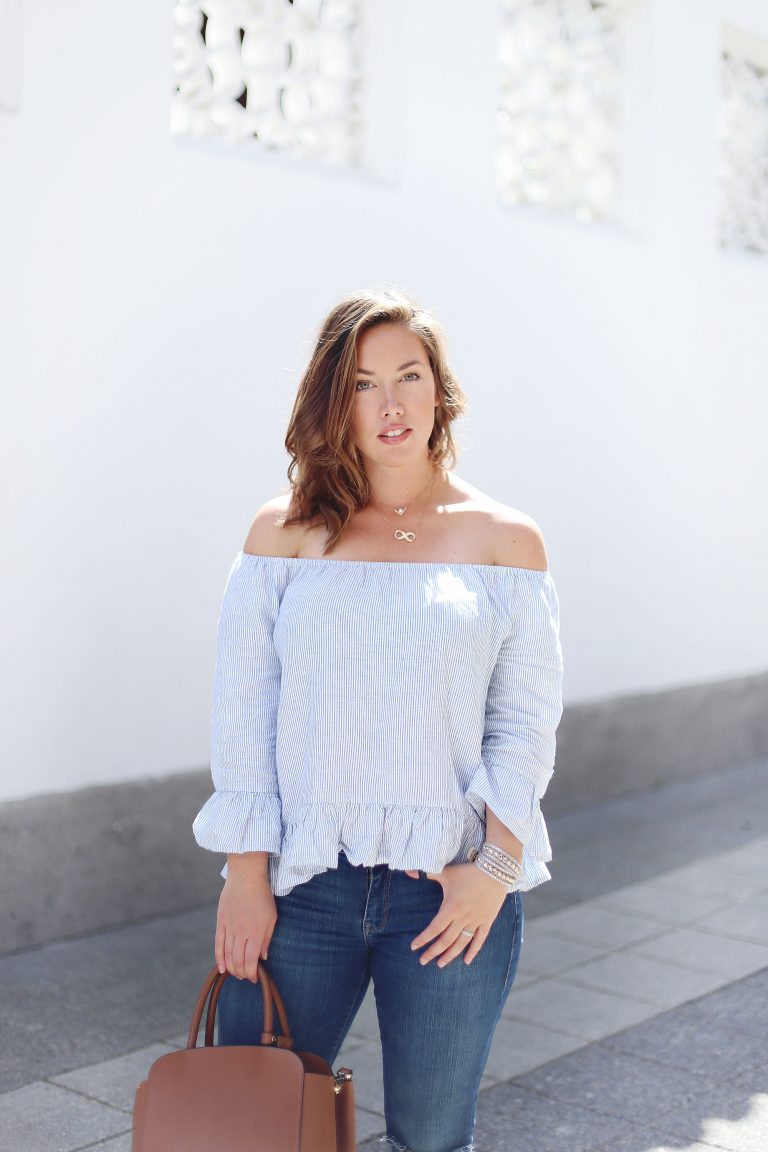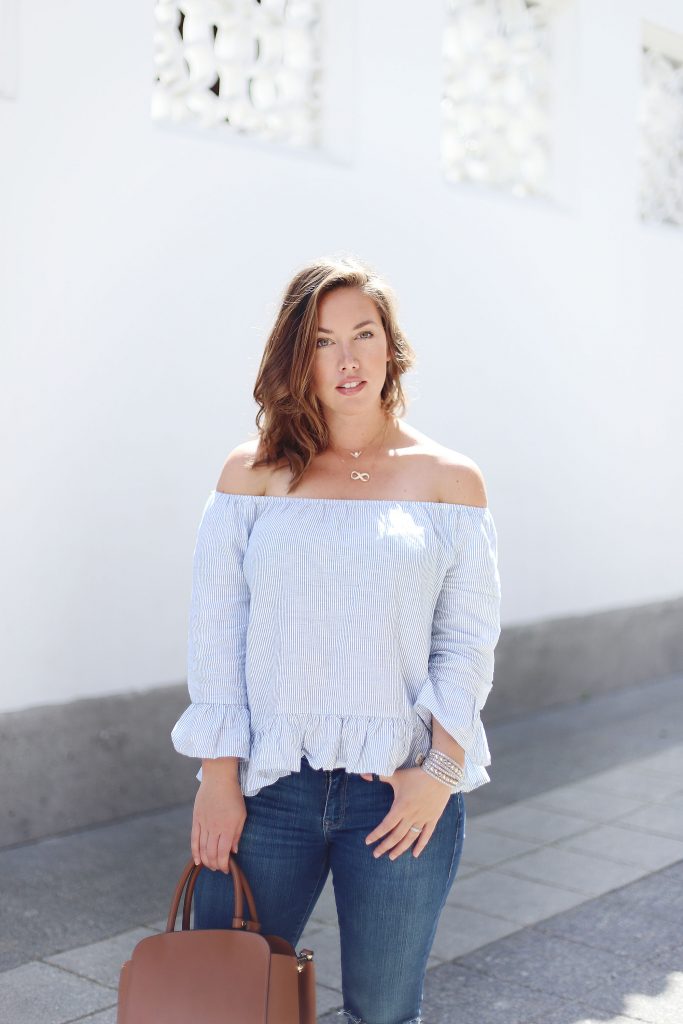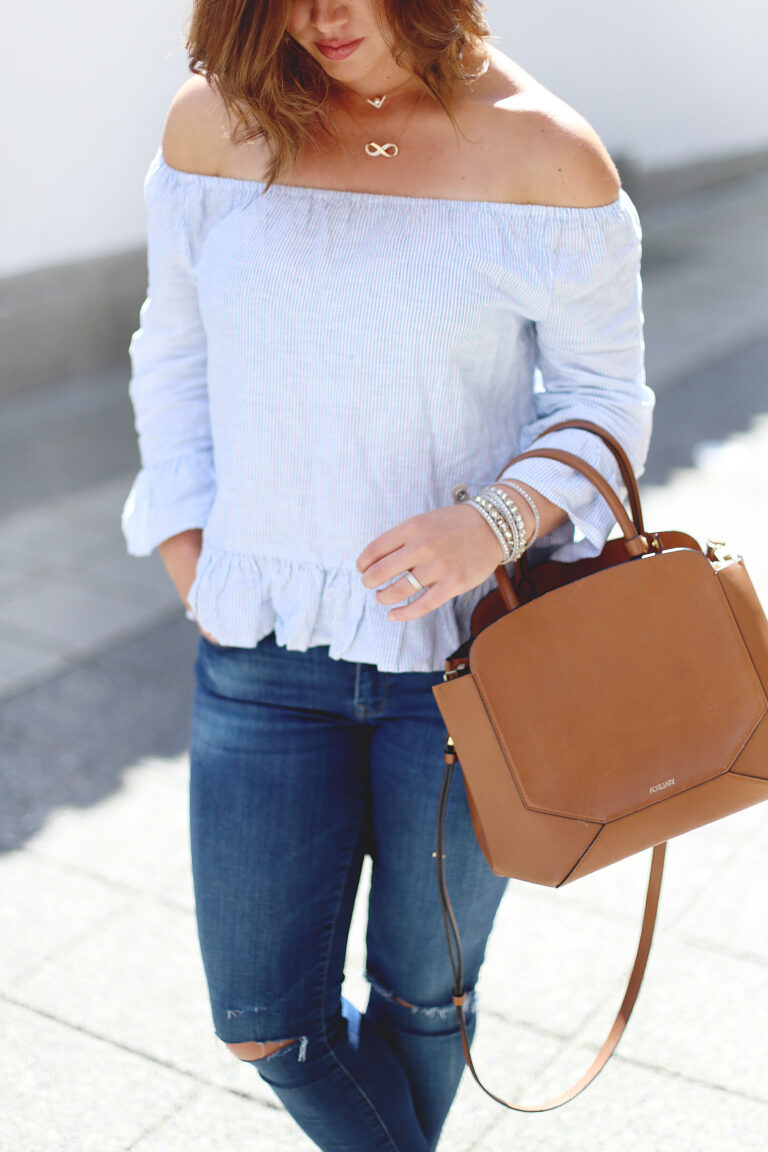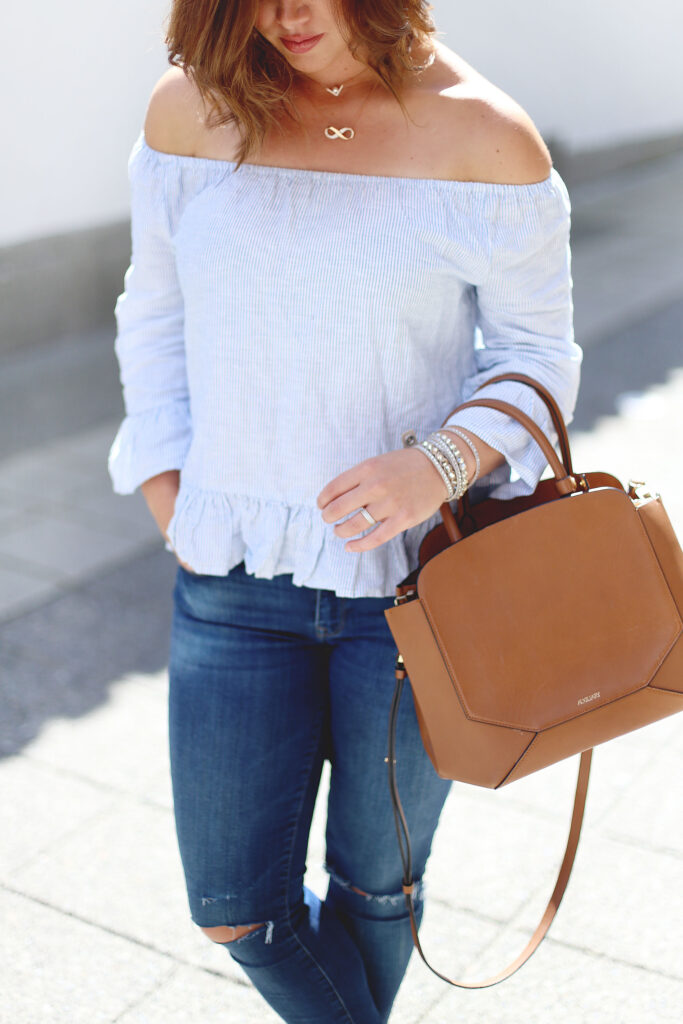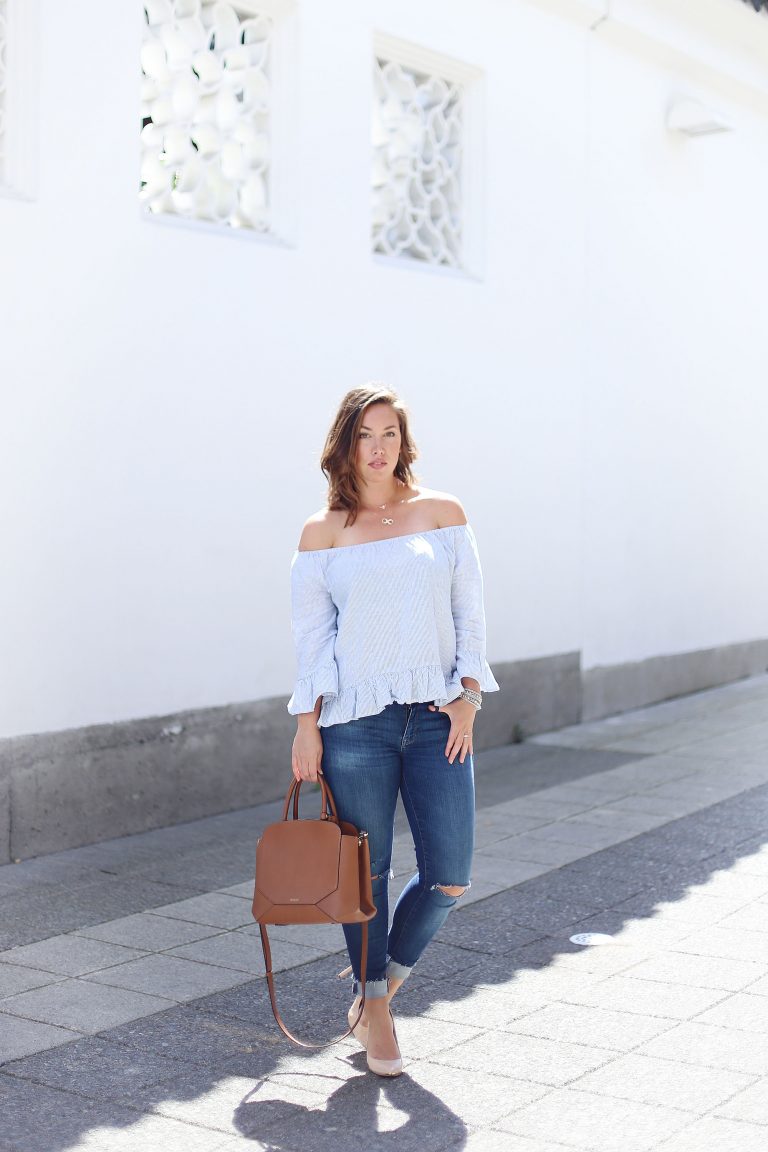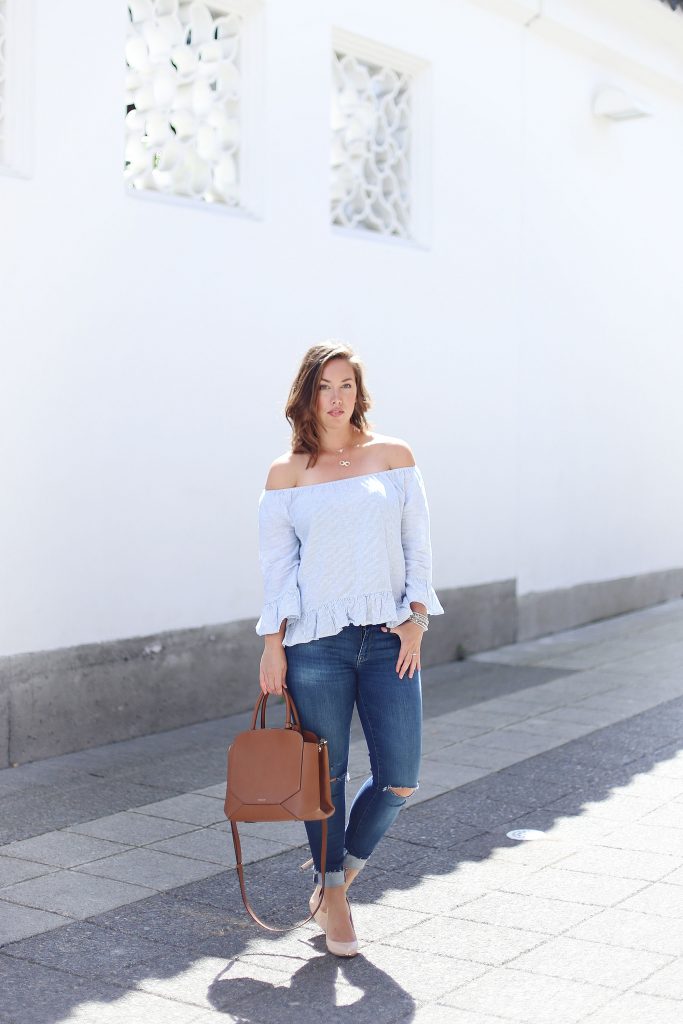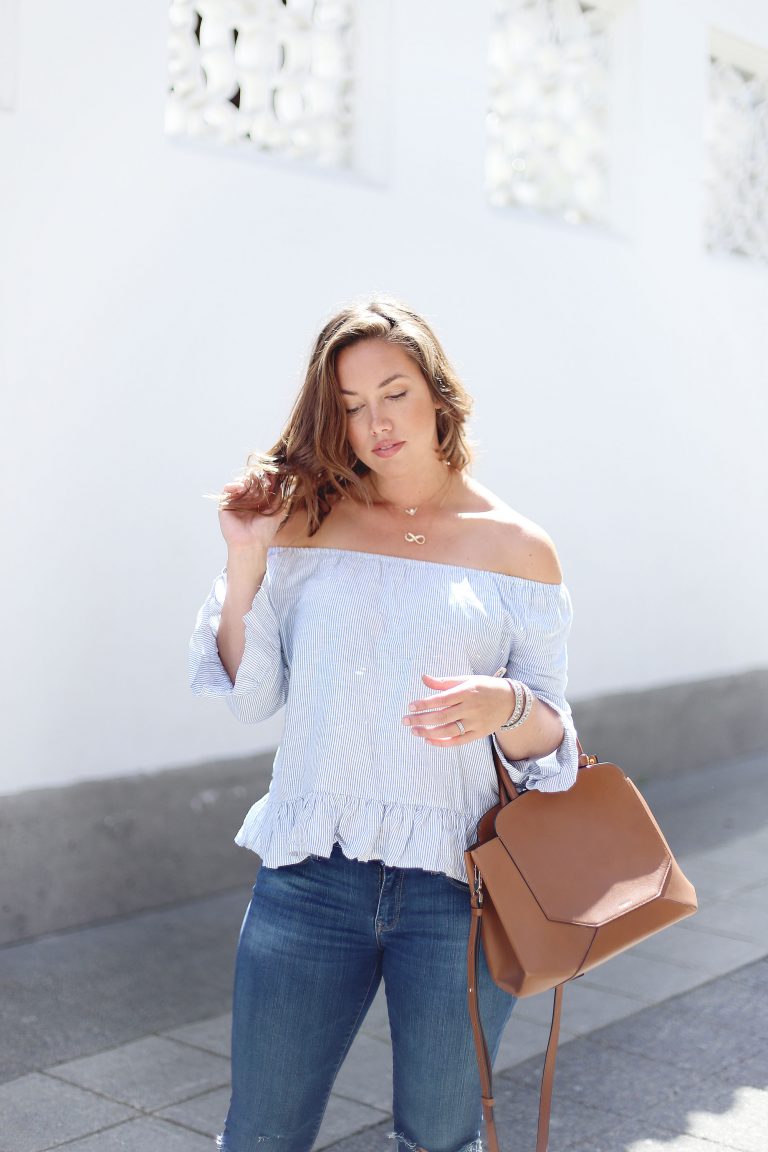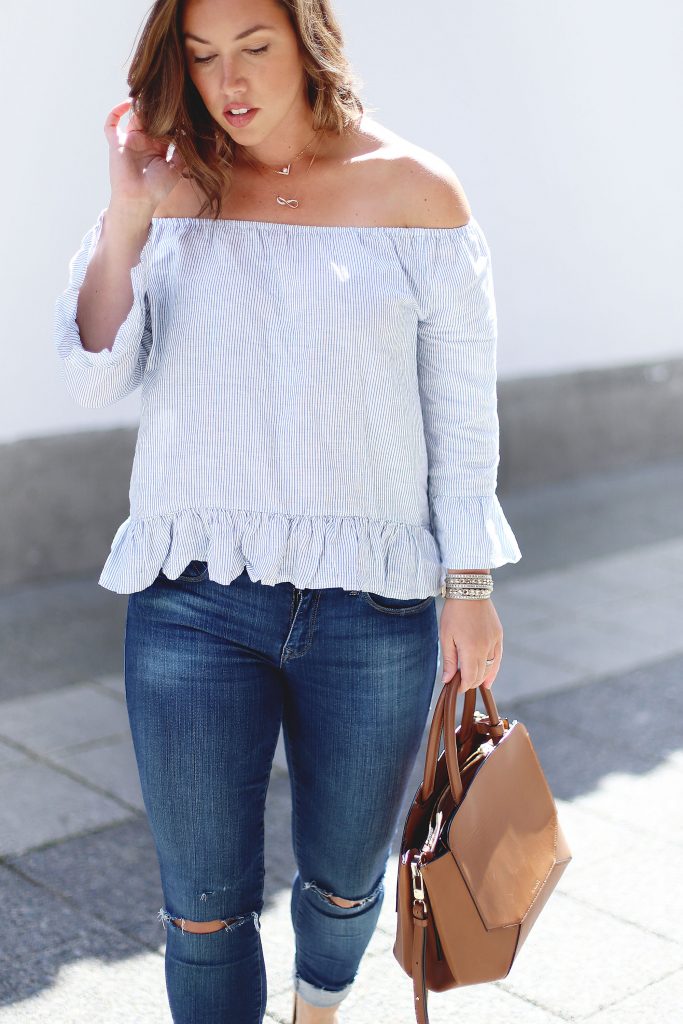 First of all, this small Edify necklace has honestly not been removed from my neck since I got it last month. I'm obsessed with it. On really low-key days, I'll just wear it and maybe one of the Vittore rings (I love the rose gold in particular, a common theme these days!) but if I'm out and about, I love styling one of my other Swarovski necklaces with it. How beautiful is this Exist infinity pendant? I've always had a thing for strong geometrics but infinity symbols hold a special place in my heart for a few reasons, so I really gravitated to this stunner right away. I love how it layers with the delicate Edify necklace – I've worn these two paired together quite a bit, which has probably become pretty obvious if you follow me on Snapchat (tovogueorbust)! Have had a few messages about the jewelry I've been wearing on repeat these days so there's those Q's answered, it's been a strong Swarovski game!
My ring finger has become my Vittore rings go-to (in rose gold, gold and silver), all stacked one on top of each other – I wore them last month stacked as midi rings too, often pair them stacked with other rings, etc. Love that the options are endless with these beauties and they add just the right amount of sparkle. I'm not the marrying sort but if I was, I would imagine these would be perfect for a wedding band too (and incidentally, one of my best friends mentioned her sister wears one of these as her band under her engagement ring to give an extra hint of sparkle!). Last but not least, while I typically always have a delicate arm party of some sort going on, I love pieces like this Slake Beige Dot Bracelet that kind of take care of that layered look for you in one fell swoop. You just wrap it a couple of times around your wrist and snap in the leather straps et voilà – instant stacking, and a bit of rock chic too.
If you're loving these pieces as much as I am, you can shop more of Swarovski's stunning offerings right over here! So proud to be an ambassador with them because I literally can not stop wearing their pieces. Their famed crystals never overwhelm but add that perfect sparkle you need (though of course, if you're looking for a statement, they have tons of stunners to fit the bill!), and I honestly can't get enough of their delicate layering pieces. Win-win on all fronts (sparkle, finish, size, functionality, etc).
Hope you're all having a lovely Wednesday and happy styling!
This post is in partnership with Swarovski but all opinions are my own.
Photos by Alicia Fashionista