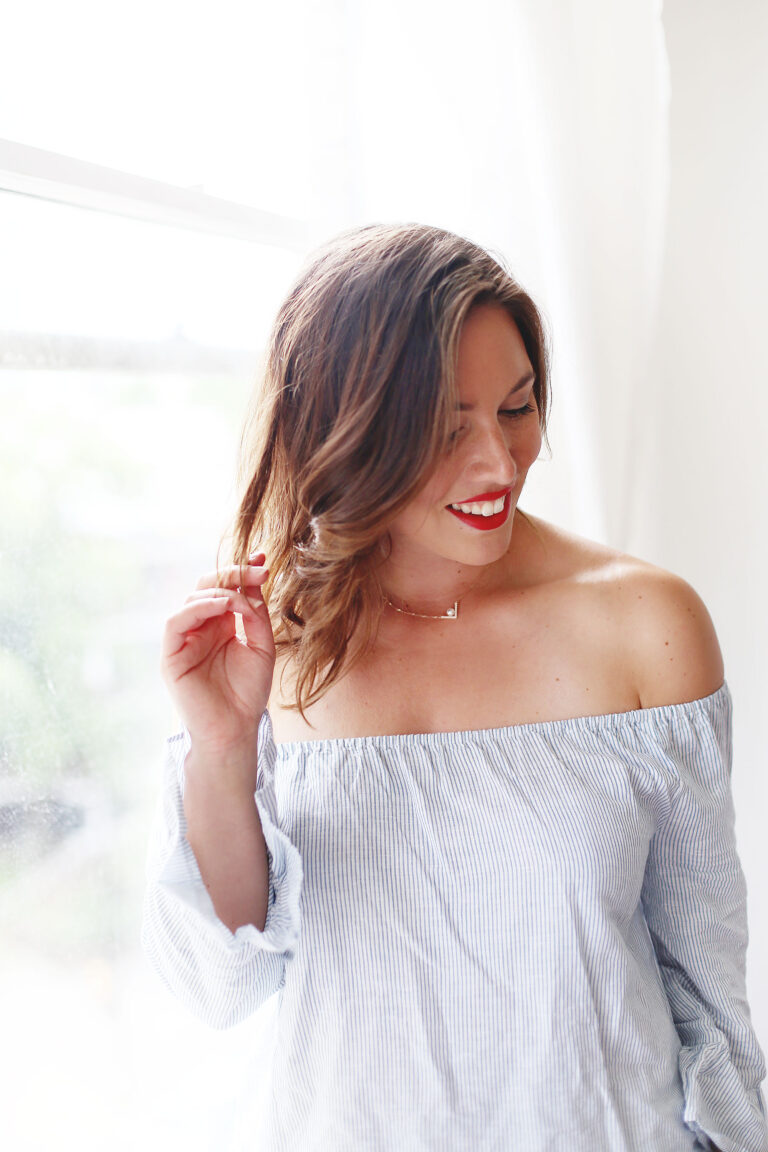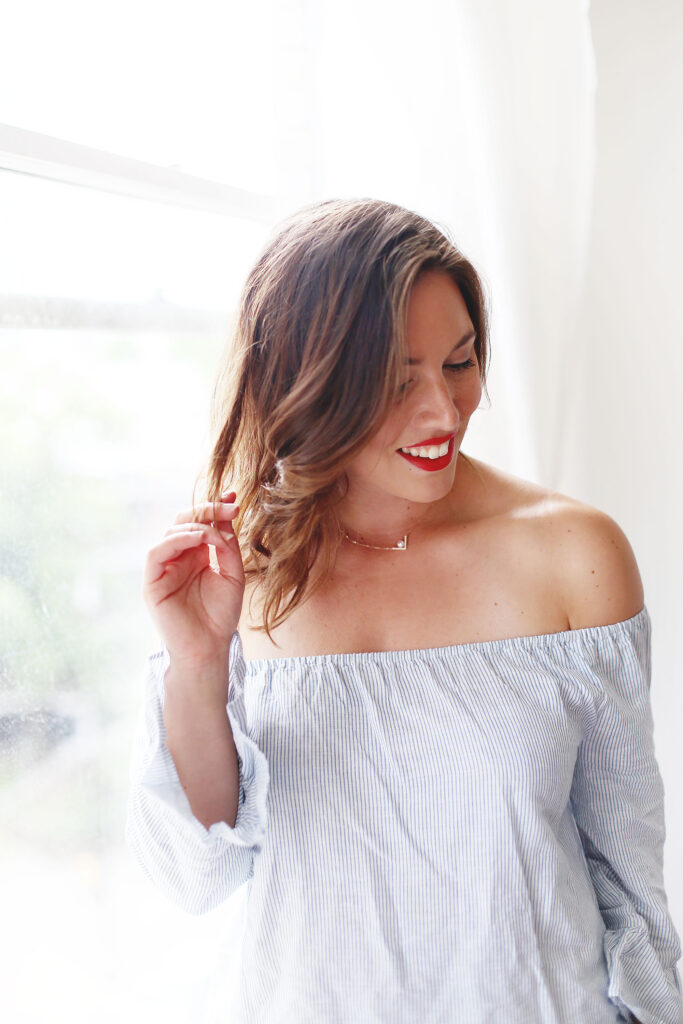 I was so excited to finally experience the magic that is Chris Weber – I've been such a fan on Instagram for so long and he's so lovely in person (in fact, Matt and I bought his couch so we're even his furniture surrogates!). So when I finally got to step into Artel Salon and let him do his thing, I told him to do exactly that – whatever he wanted! It may have been the first time I had my hair done with him but that implicit trust was already there from months upon months of Insta creeping – his hair posts are always so perfect. I'm glad I got him to just do his thing because the resulting colour (a more ashy sunkissed brunette hair colour, perfect for summer!) is easily my favourite colour ever, and the first step in us gradually going blonde over the summer!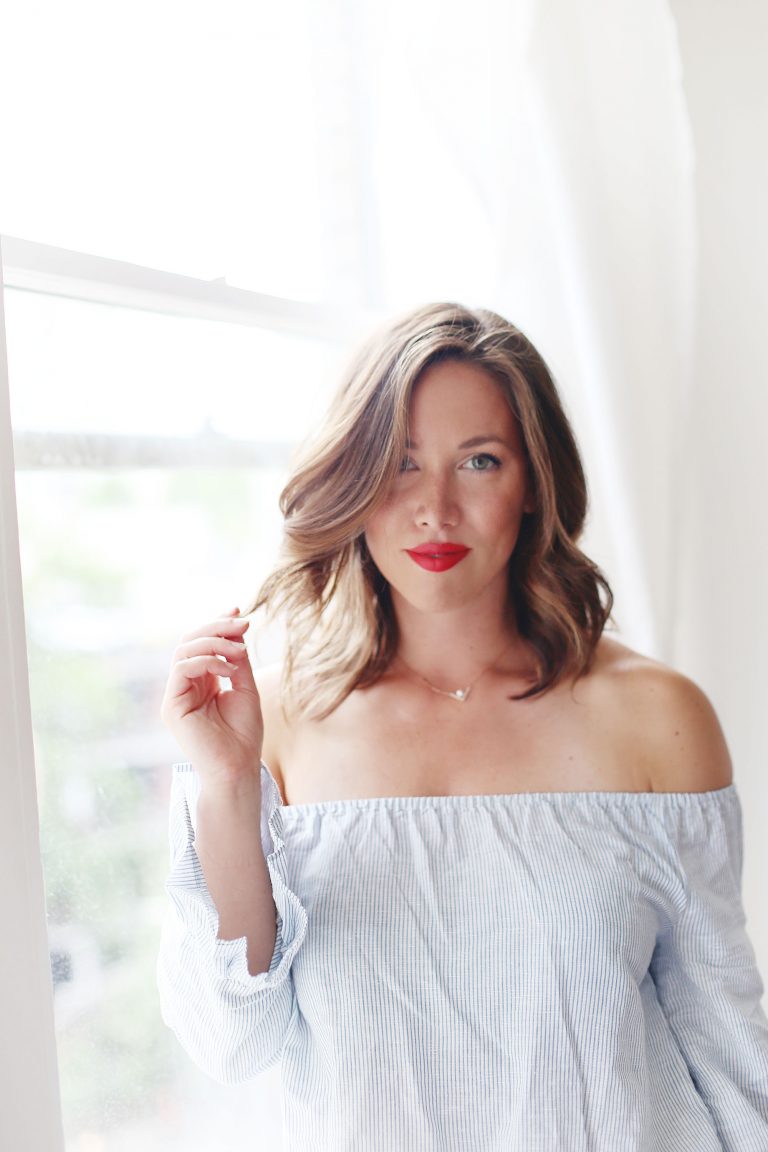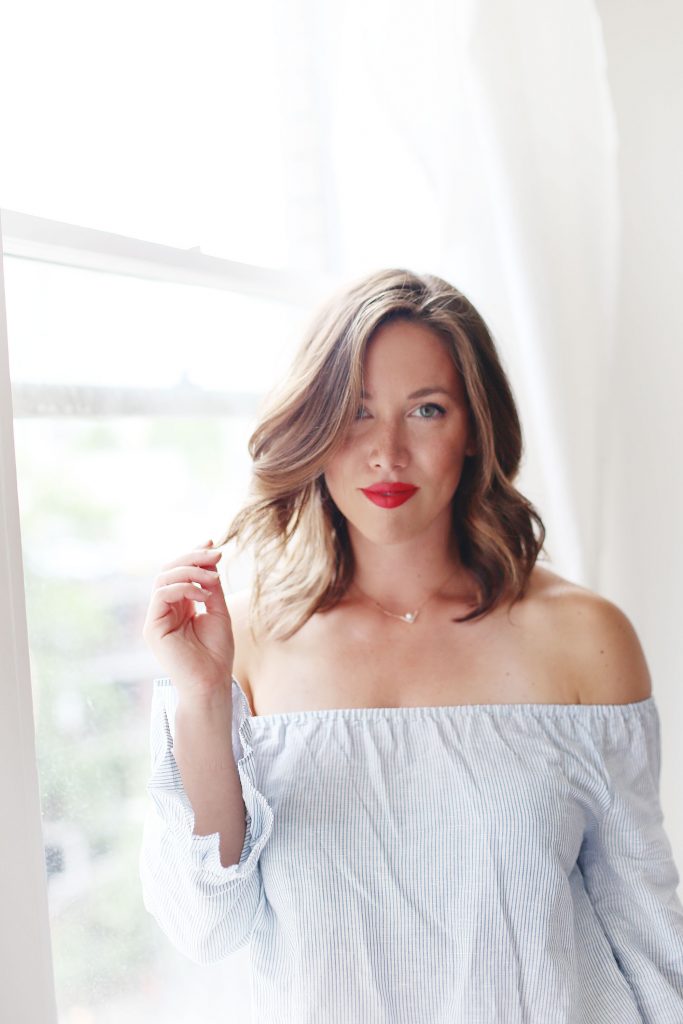 Chris is all about hair health which I really appreciate because with my fine, prone-to-breakage hair (and the fact that I don't style it too much, so au naturel needs to be solid), healthy hair is seriously important to me. I would love to go more blonde over the summer but going in stages is really the way to go to ensure I keep my hair as healthy as possible. Face-framing pieces really add some major impact and impart that pretty sun-kissed look without doing a full head of blonde.
I honestly left Artel more in love with my new colour than ever before – seriously, is there a better self-esteem boost than feeling truly stoked on your hair? Umm no. It's honestly made me feel so much more excited about styling my outfits even, and of course the whole face perk-up boost it gives is amazing.
Later that week I got to stop by Artel for a fun day of styling and cocktails with some other local lovelies and the wonderful Melissa taught me how to play with my new colour and shorter cut since I was feeling stuck styling-wise. So without further ado, the ultimate braided crown for shorter hair (though this would work on any length!).
Braided Half-Up Crown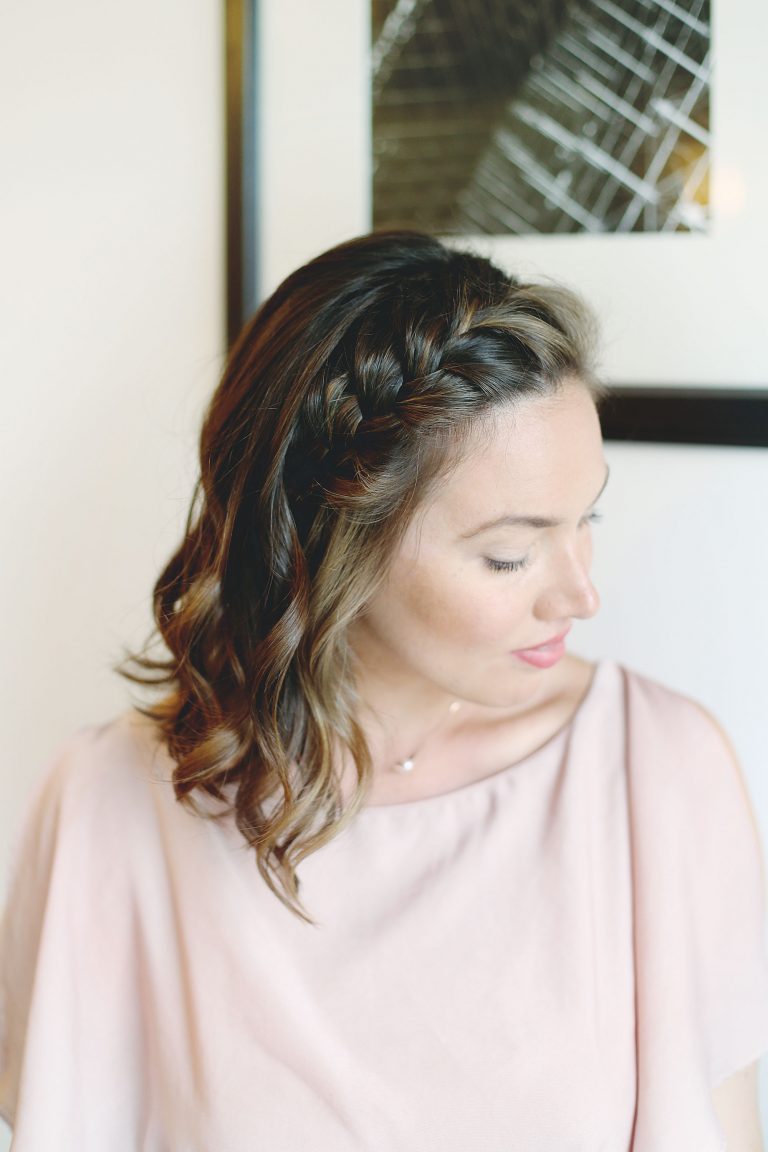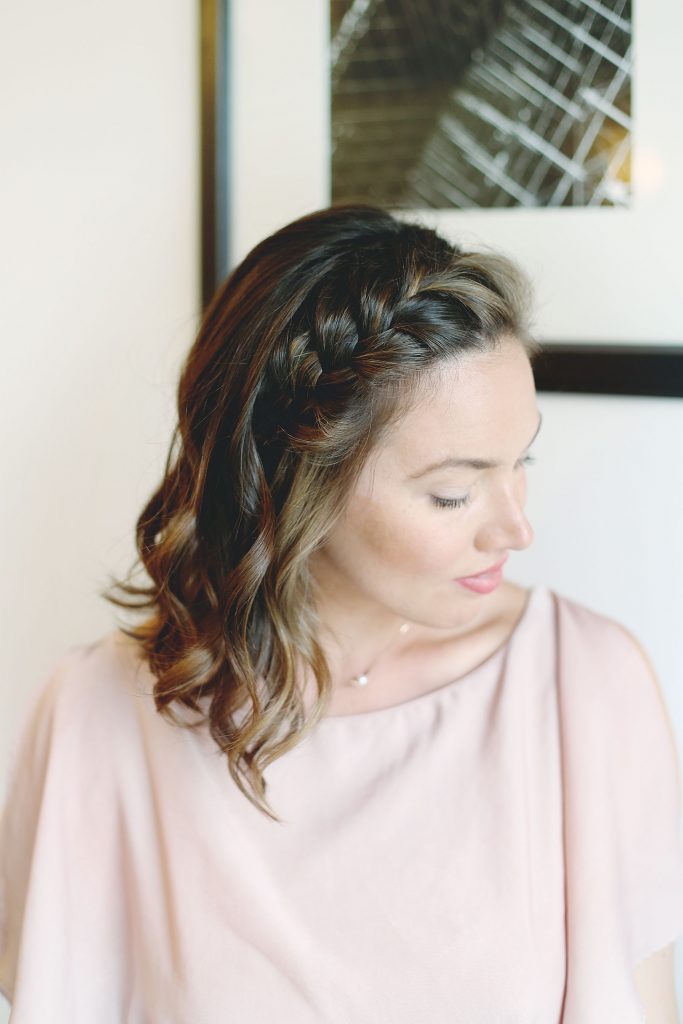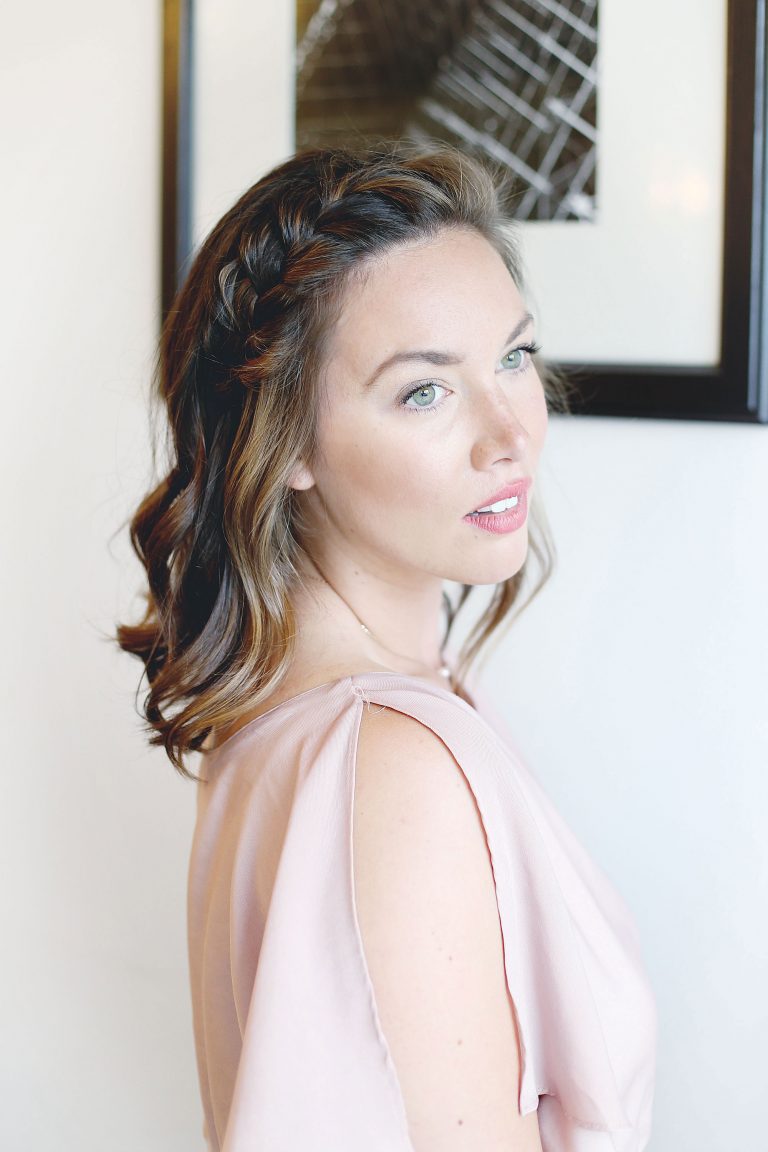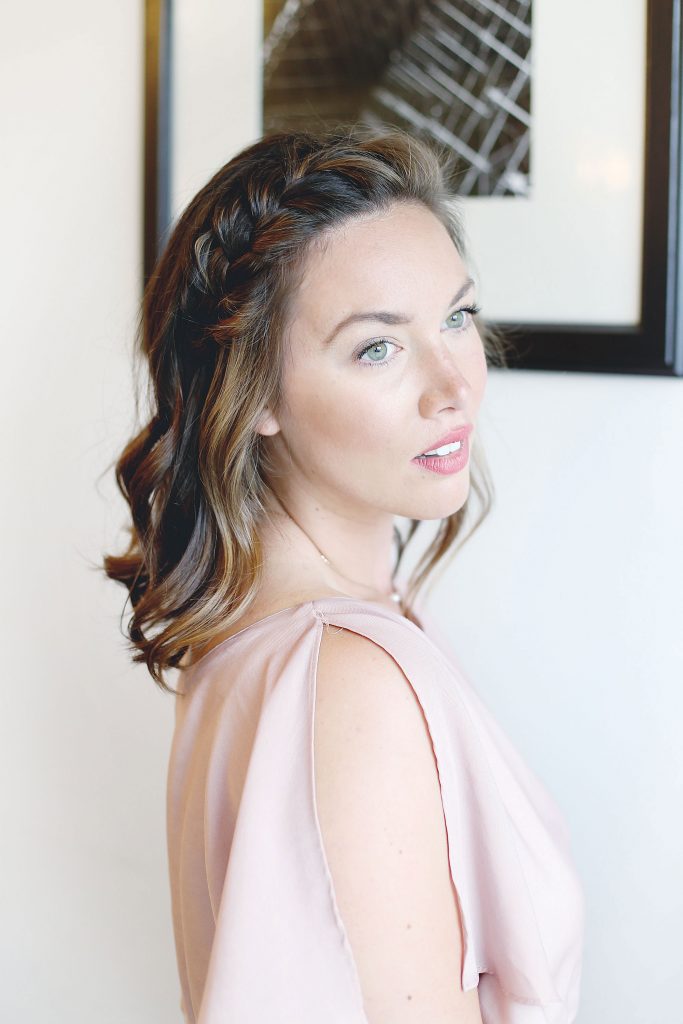 Blow out wet hair with a round brush – adding in a solid volume/texture product here would be great to make the style last! Kevin.Murphy's Hair Resort Spray and Powder Puff were used here.
Add in some loose curls away from your face, letting them cool fully.
Begin at one side of your face and pick up three small pieces of hair – French braid across the rest of your head, going around the hairline and almost to the crown. Secure with a clear elastic.
Grab a few bobby pins and put the end under the hair near your crown, securing there. Add a couple more pins where needed to secure the braid.
Gently pull on the sides of the braid to loosen and muss it up a bit.
Spritz with hairspray and you're set!
If you want to transition this into another look, you can do the same strategy as I did in this previous post and just roll the rest at the nape of your neck, securing with some bobby pins to create a cute updo!
Thanks so much to my hair guru Chris – you made me feel like a new woman! If you want to book with him here in Vancouver, do so through Artel Salon or find him on Instagram! Stay tuned for more of our Road to Blonde posts – can't wait to see what he does next! Finally, a big thank you to Artel for having me a couple weekends ago! Love the community vibe of this space and how supportive they are of their neighbourhood, stylists and clients. It's somehow a Pinterest board come to life meets homey hangout. A must if you're looking for a new salon in the city!
Photos by Alicia Fashionista