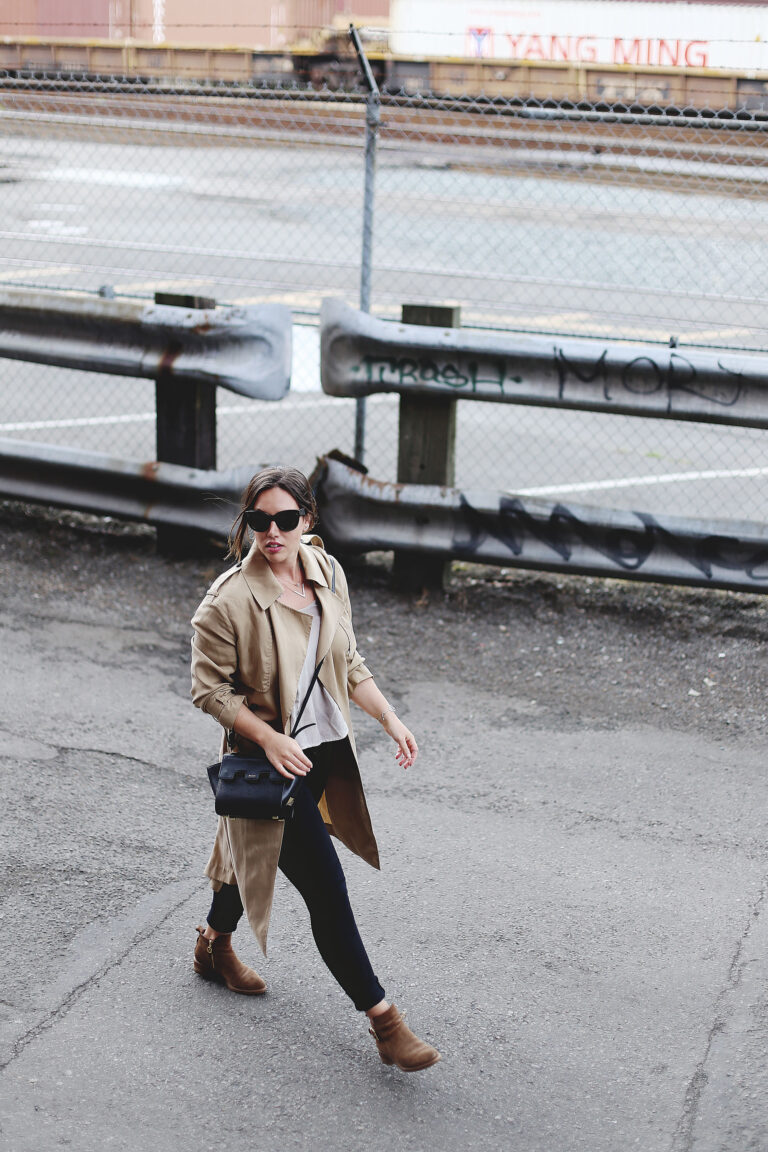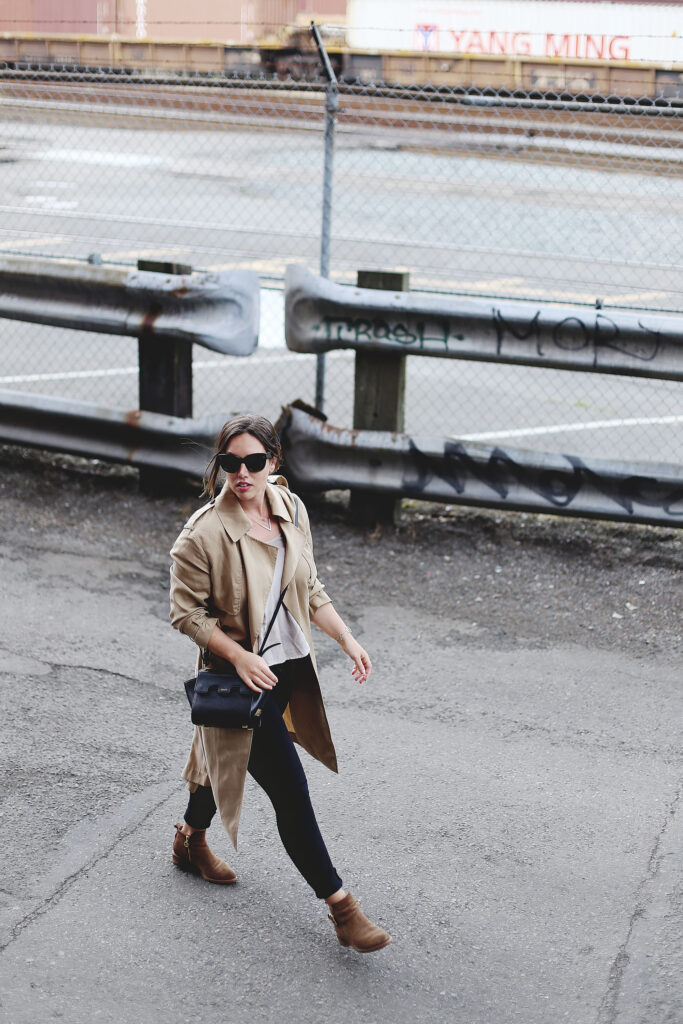 Monday! Time to kick off a whole new week. We've been so lucky with sunny weather over the past few weeks but are set for some rain this week, the kind of weather I actually don't mind once in awhile even though I'm such a sunshine girl because I find these periods always come right when I need it. Right when I need to buckle down on some work I'm way behind on, get behind my laptop or even organize my space. Without sun distracting me (seriously, does anyone get intense anxiety about being inside when the sun's shining?), I find I'm actually oddly more productive, not to mention it's an opportunity to bring in some layered summer style. I'm all about the breezy summer dresses but a little nip in the air definitely allows for some of that effortless  cool that layering always brings.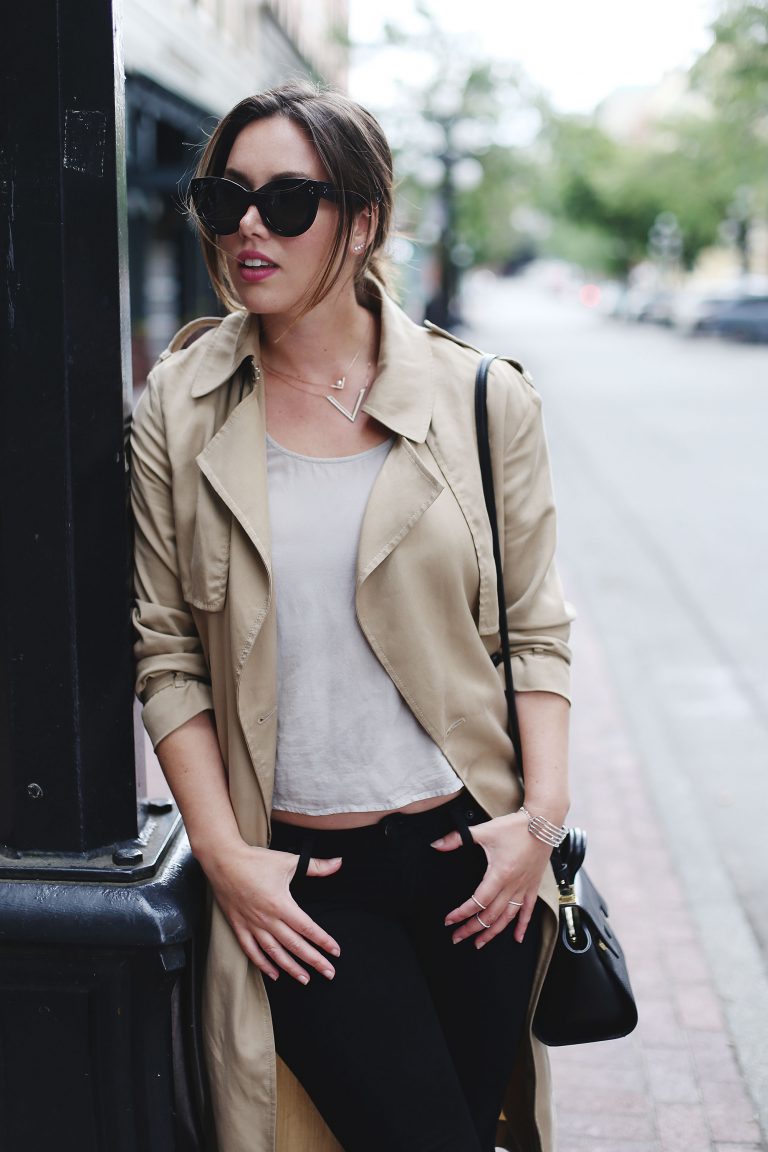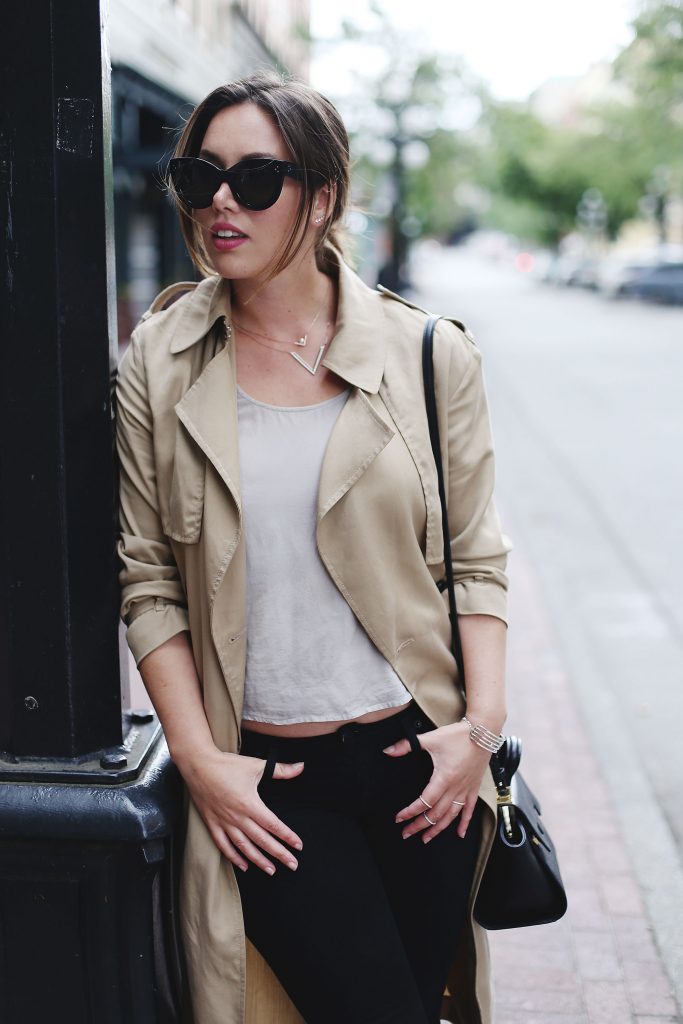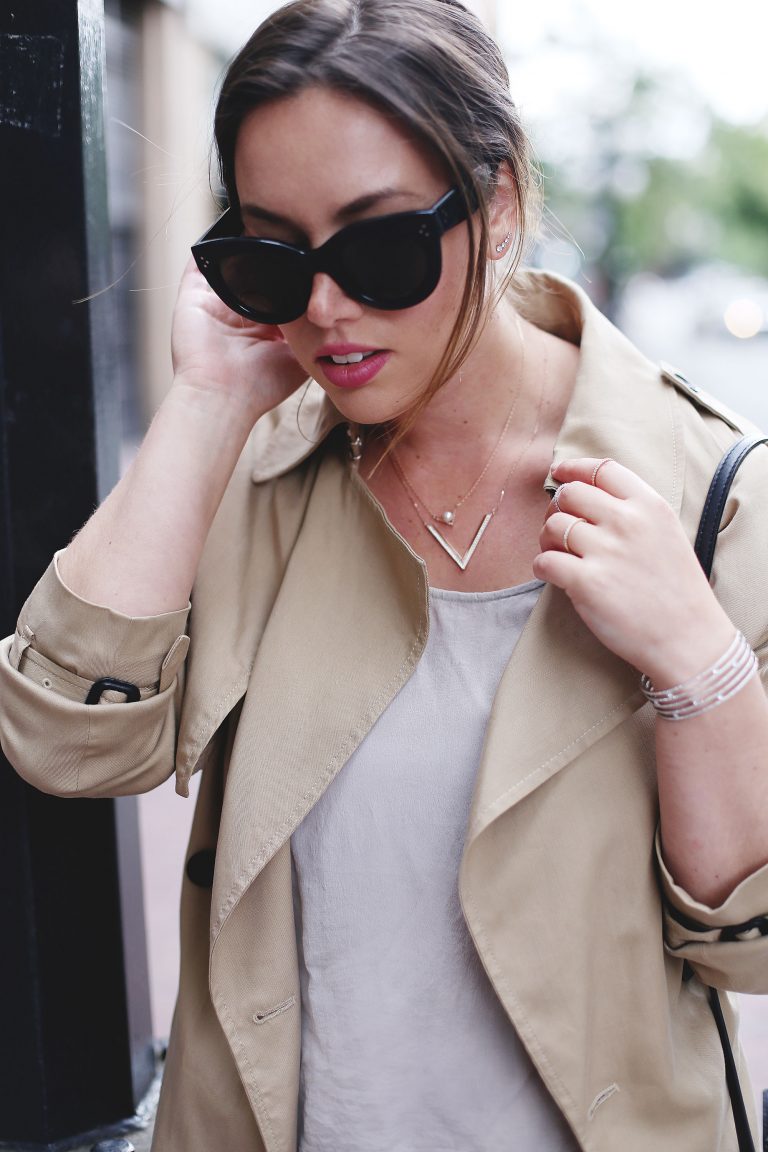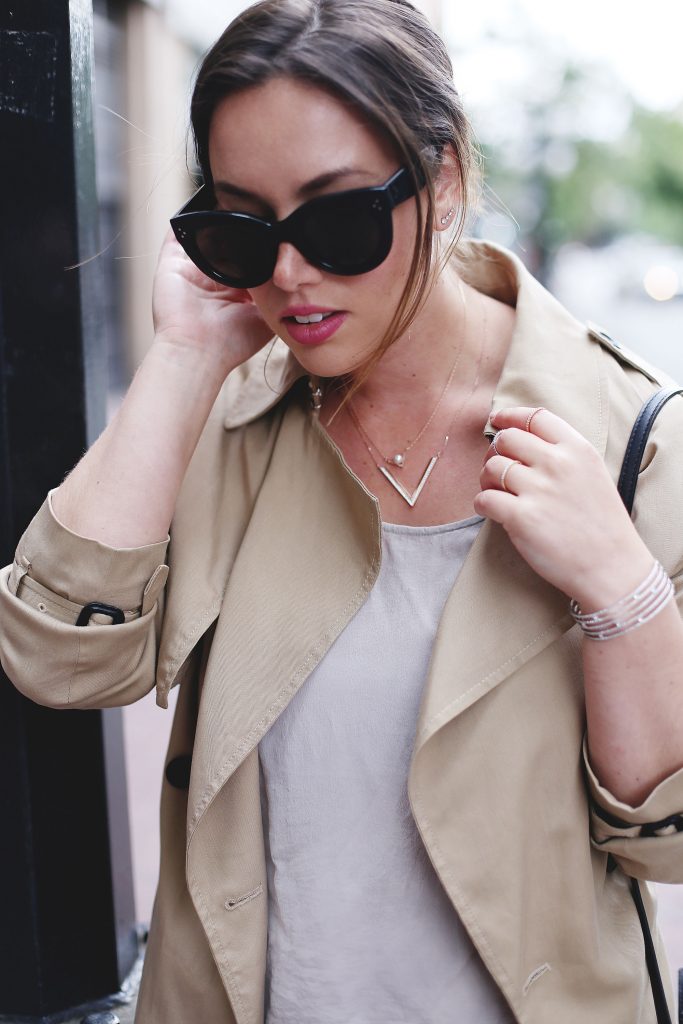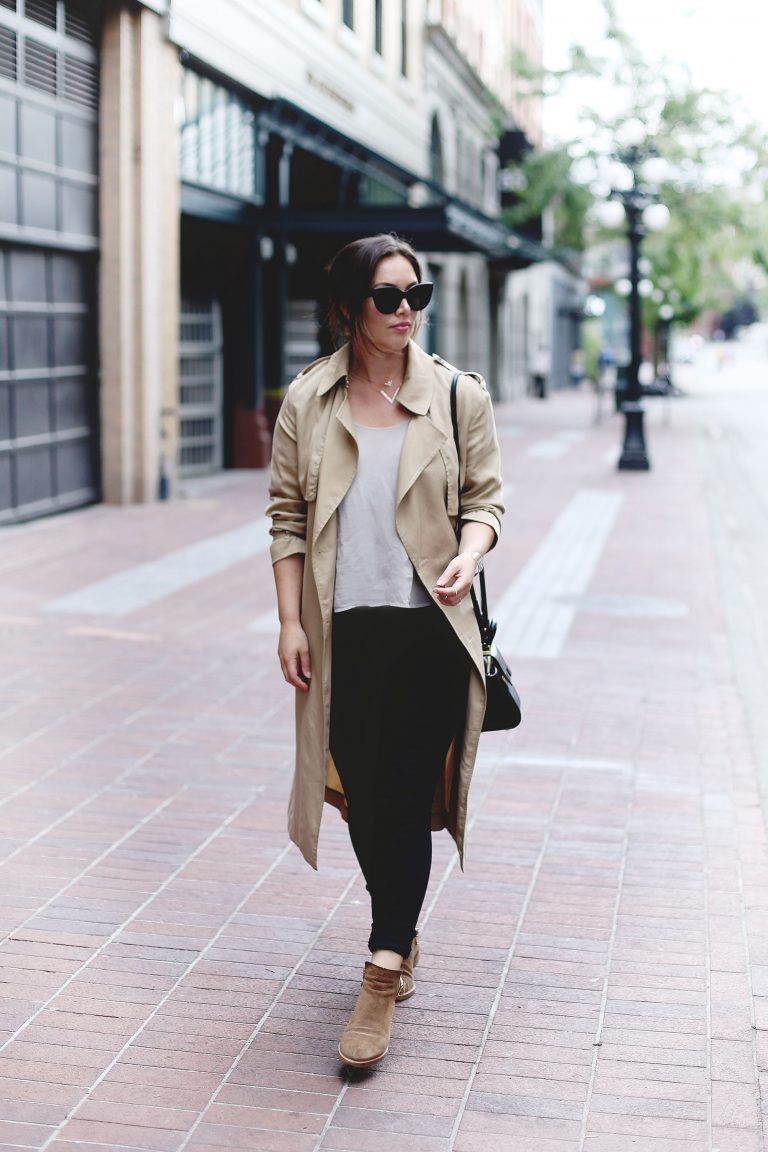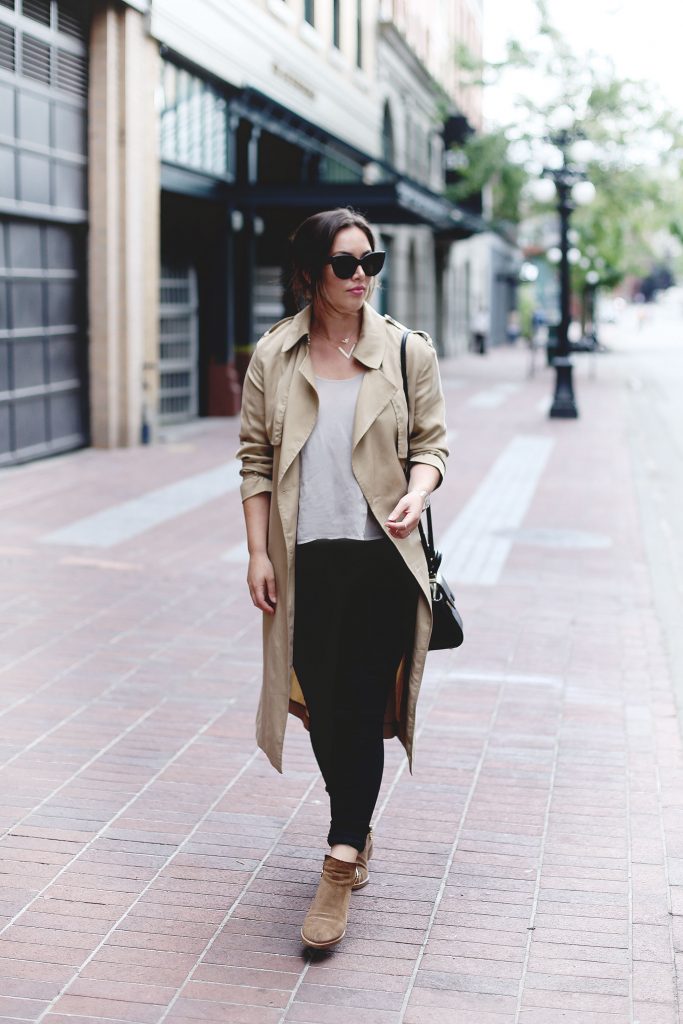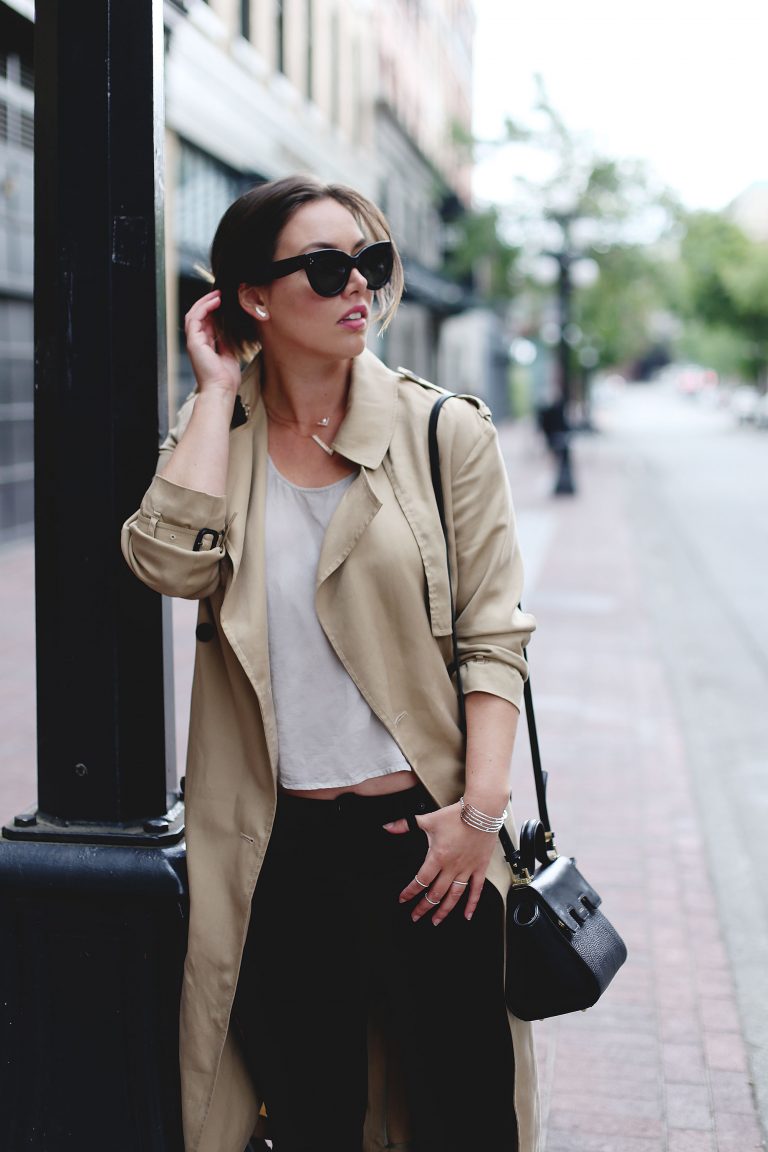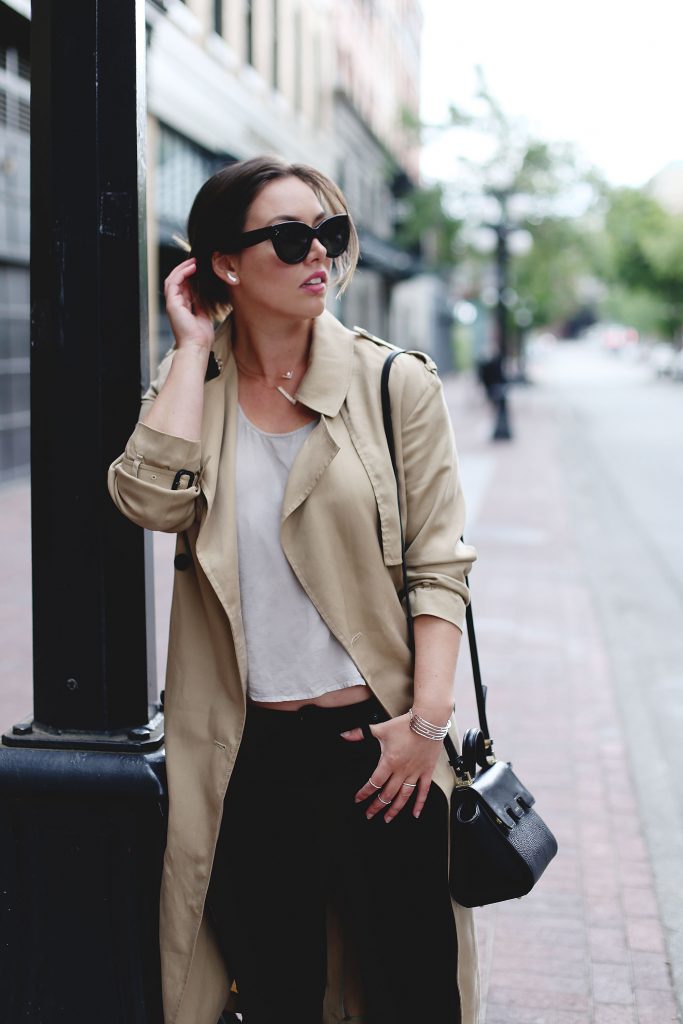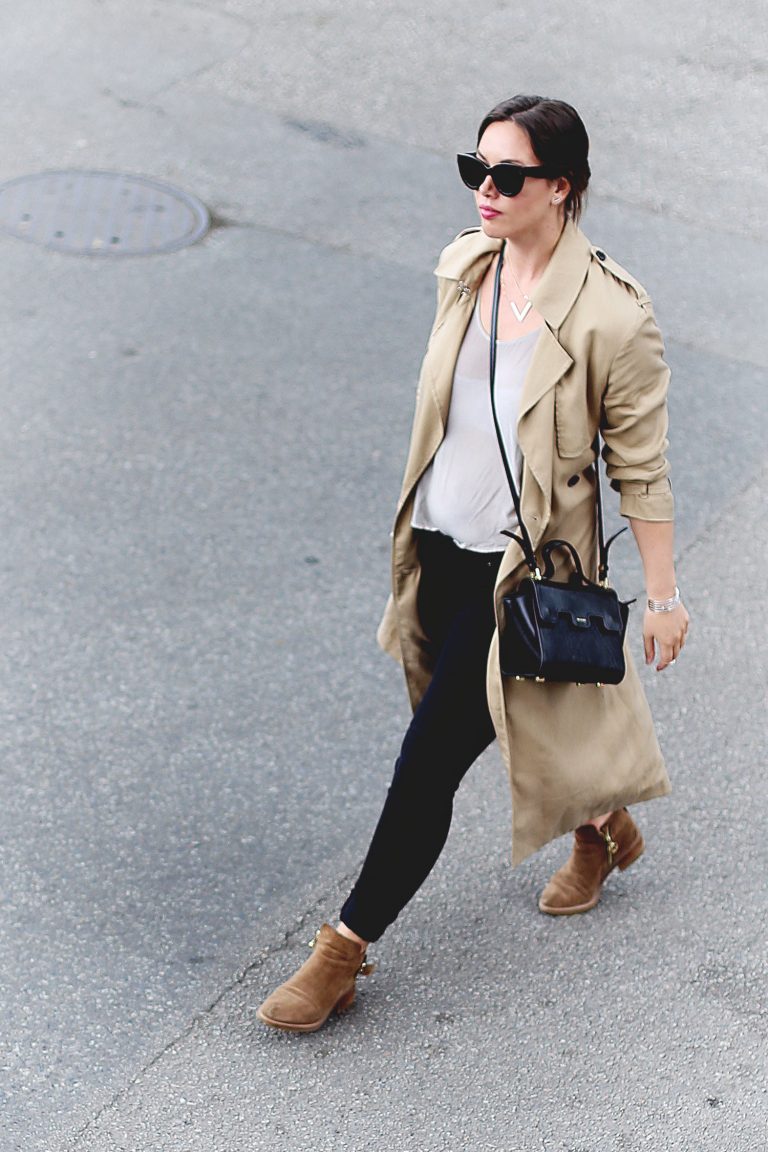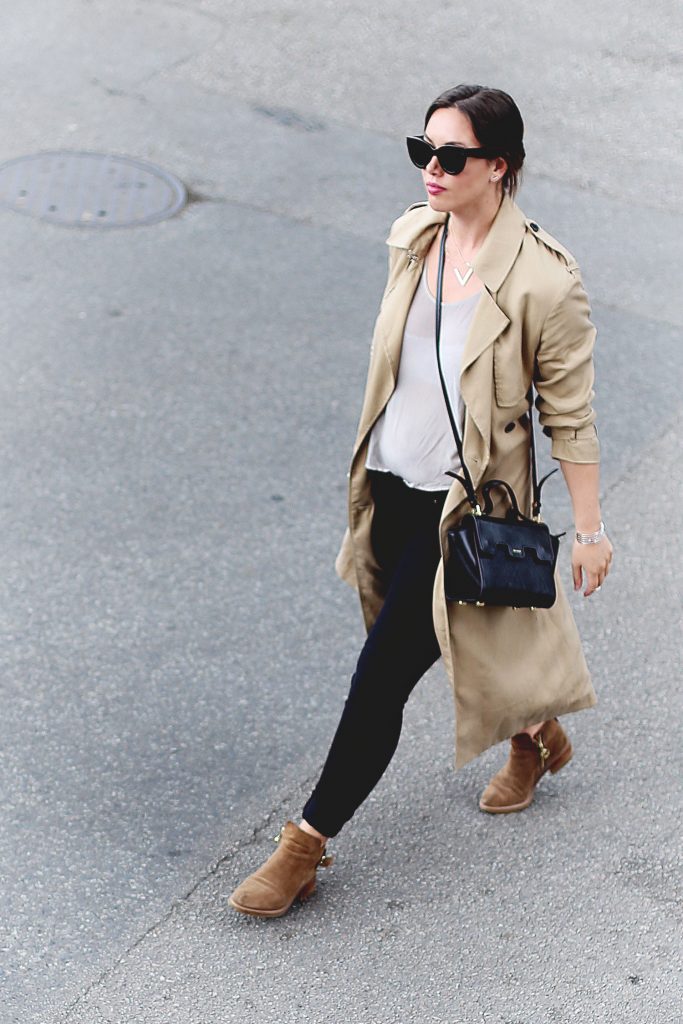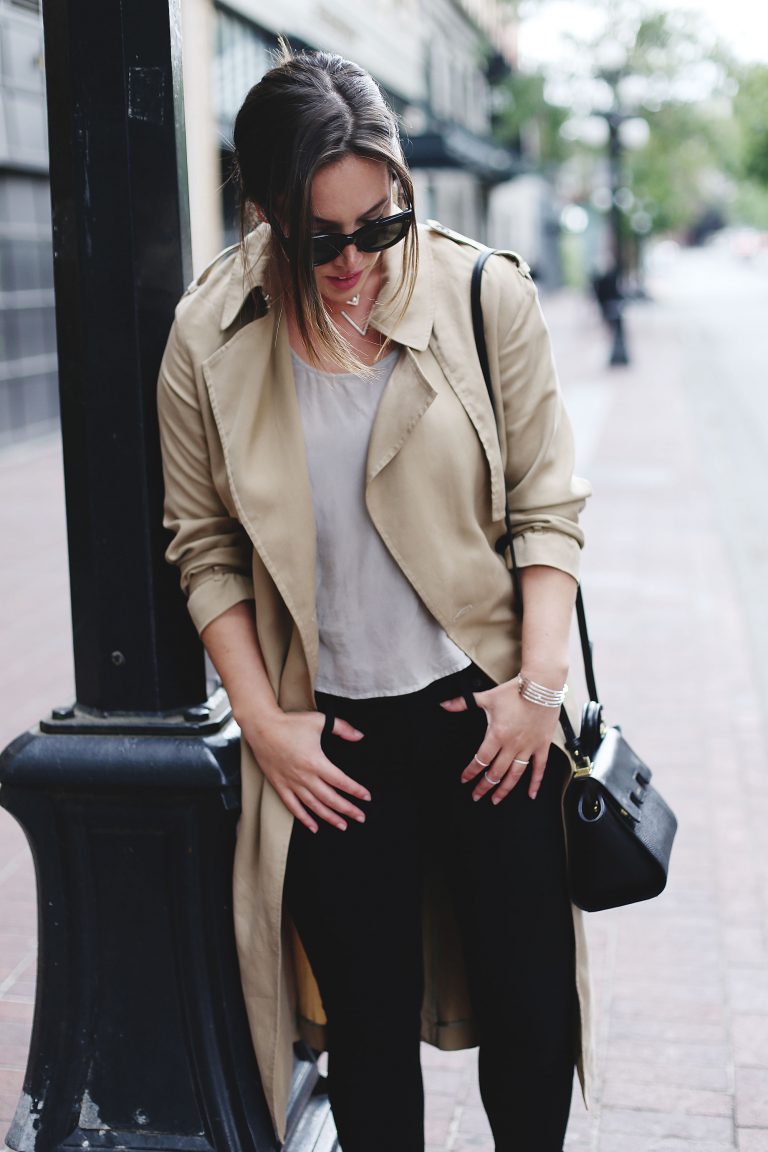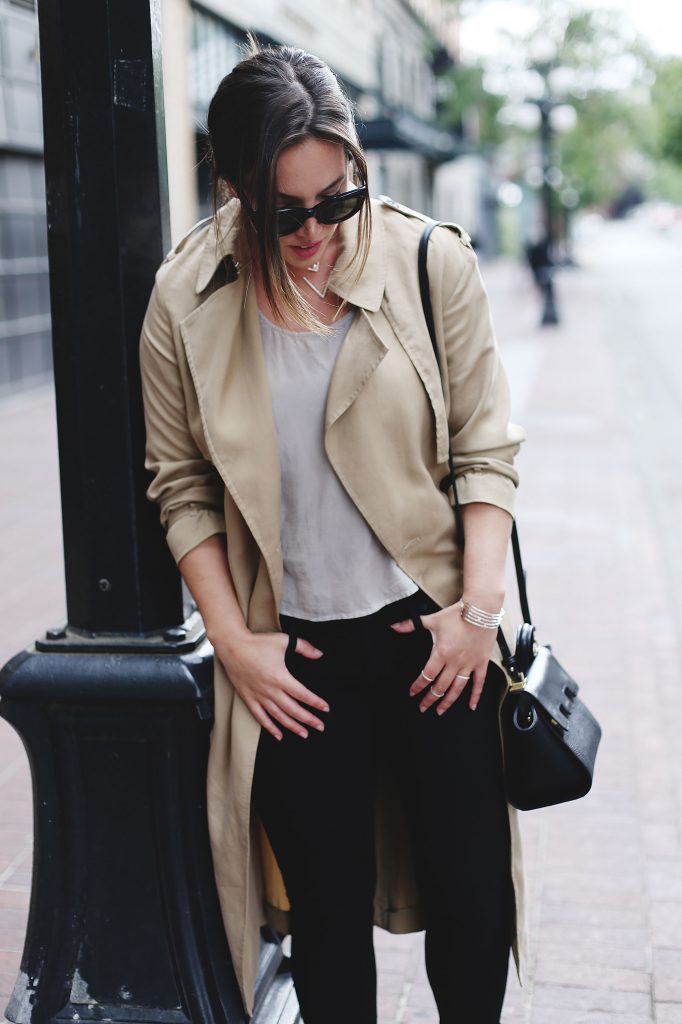 Obviously, you can't layer up bulky sweaters and the like, but a light utility jacket (remember this PJ-inpsired look?) or a trench coat like this beauty from Aritzia allows for that beautiful drapey look without adding serious heat. I love playing around with neutrals to add some visual interest to my basics, like pairing the camel with the pearl grey of my silk tank and black.
And on that note, I'm down to tackle some work! What else are Mondays for, right? Hope you all have an amazing start to the week!
Photos by Alicia Fashionista
SHOP THE POST