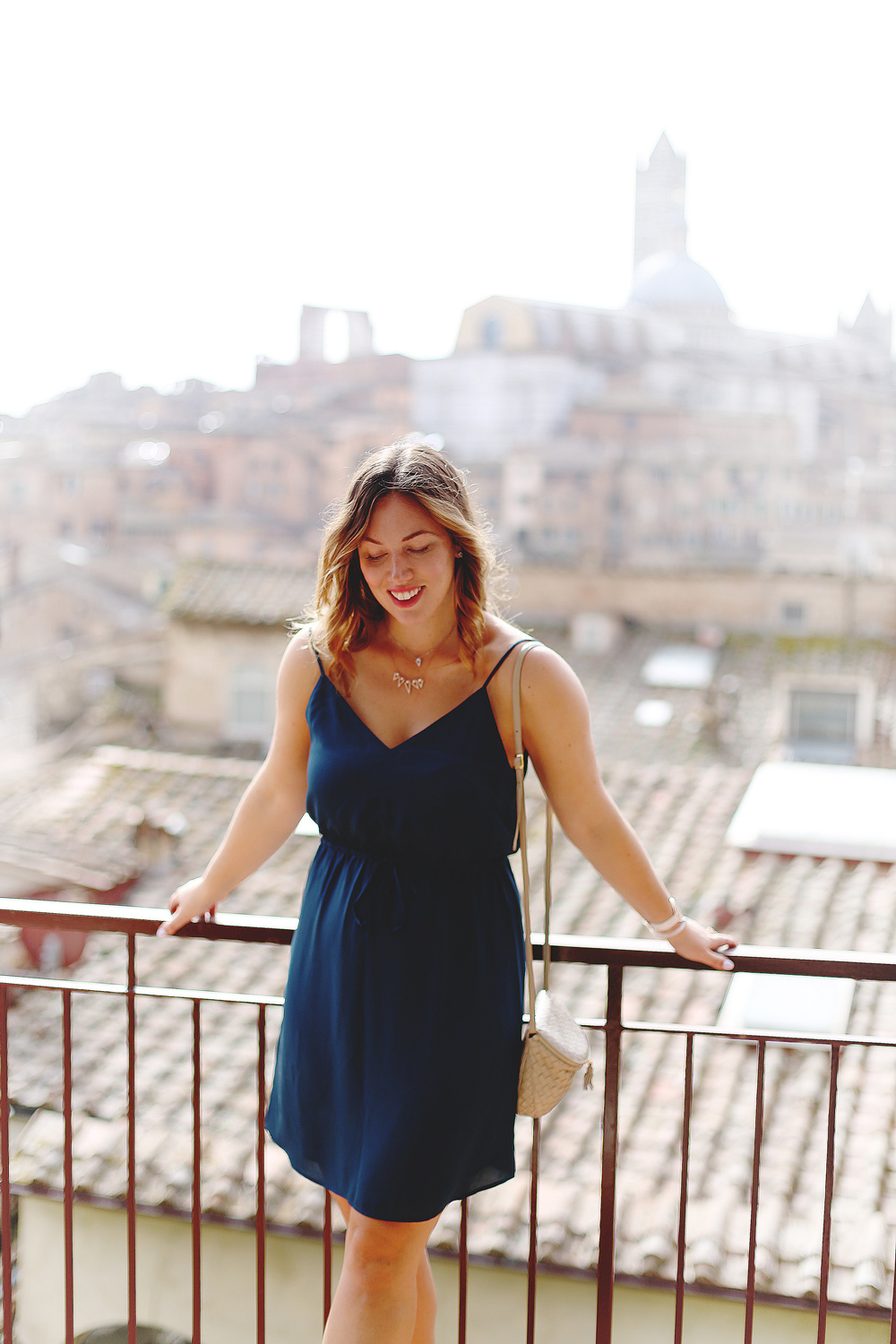 Happy Monday! So ecstatic to finally be back into the swing of things back at home after a whirlwind few weeks in Italy. So much to share with you guys, from city guides to my packing tips to much, much more! To kick it all off though, we have some serious sparkle in Siena thanks to Swarovski. If you missed my previous Swarovski posts (here, here, here, here and here), my Swarovski pieces are serious layering musts, which is why they were such essential travelling pieces. Read on to catch all my jewelry stacking tips to bring together your travel looks!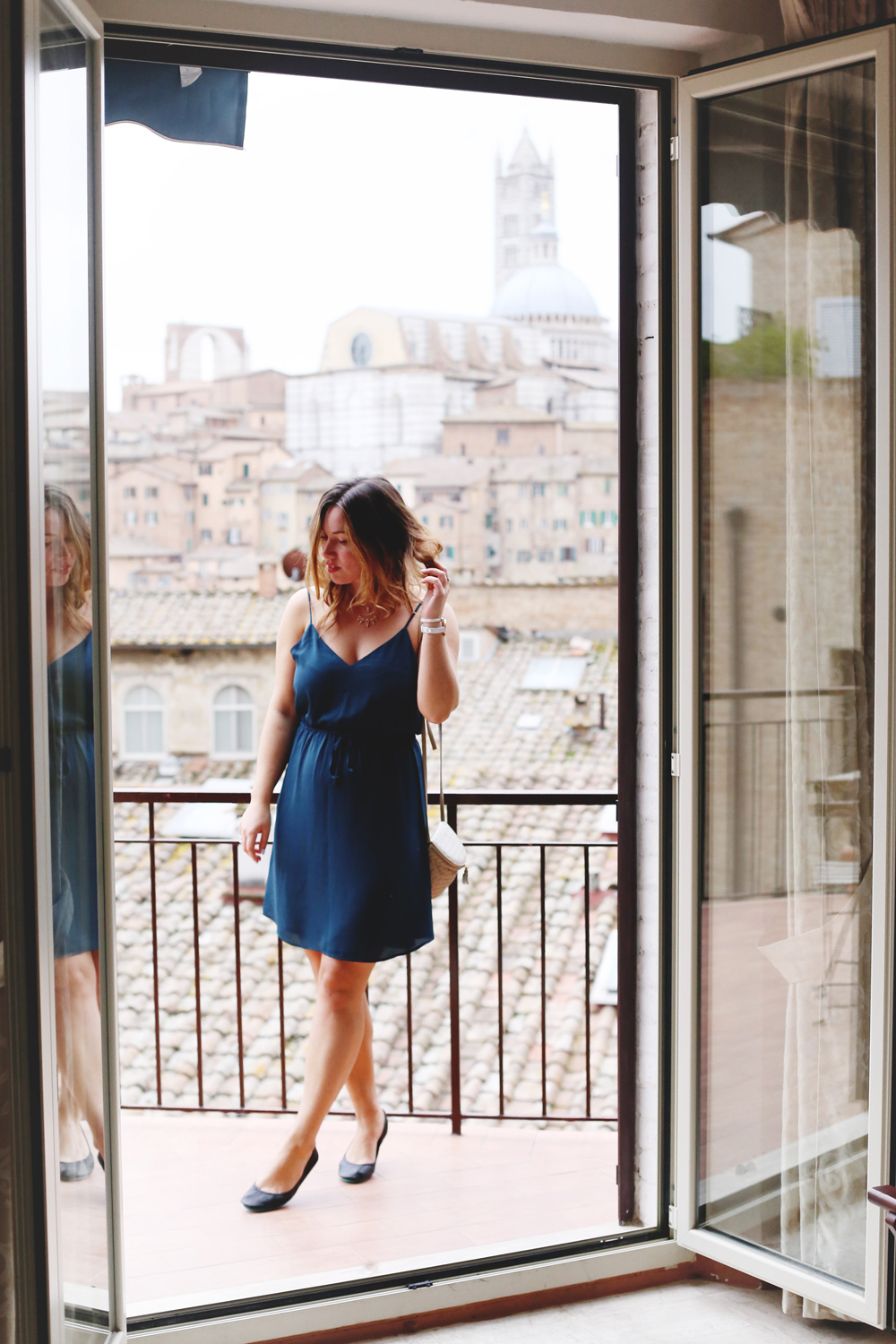 If you saw on my Insta Story or Snapchat (tovogueorbust), our Airbnb in Siena had the most unreal view of the whole city so obviously, we absolutely had to shoot there. Between our many meals and sightseeing there (more on what to see, eat and do in Siena soon!), we nipped back to this beautiful space for a quick outfit change (the weather went from freezing to warm out of nowhere!).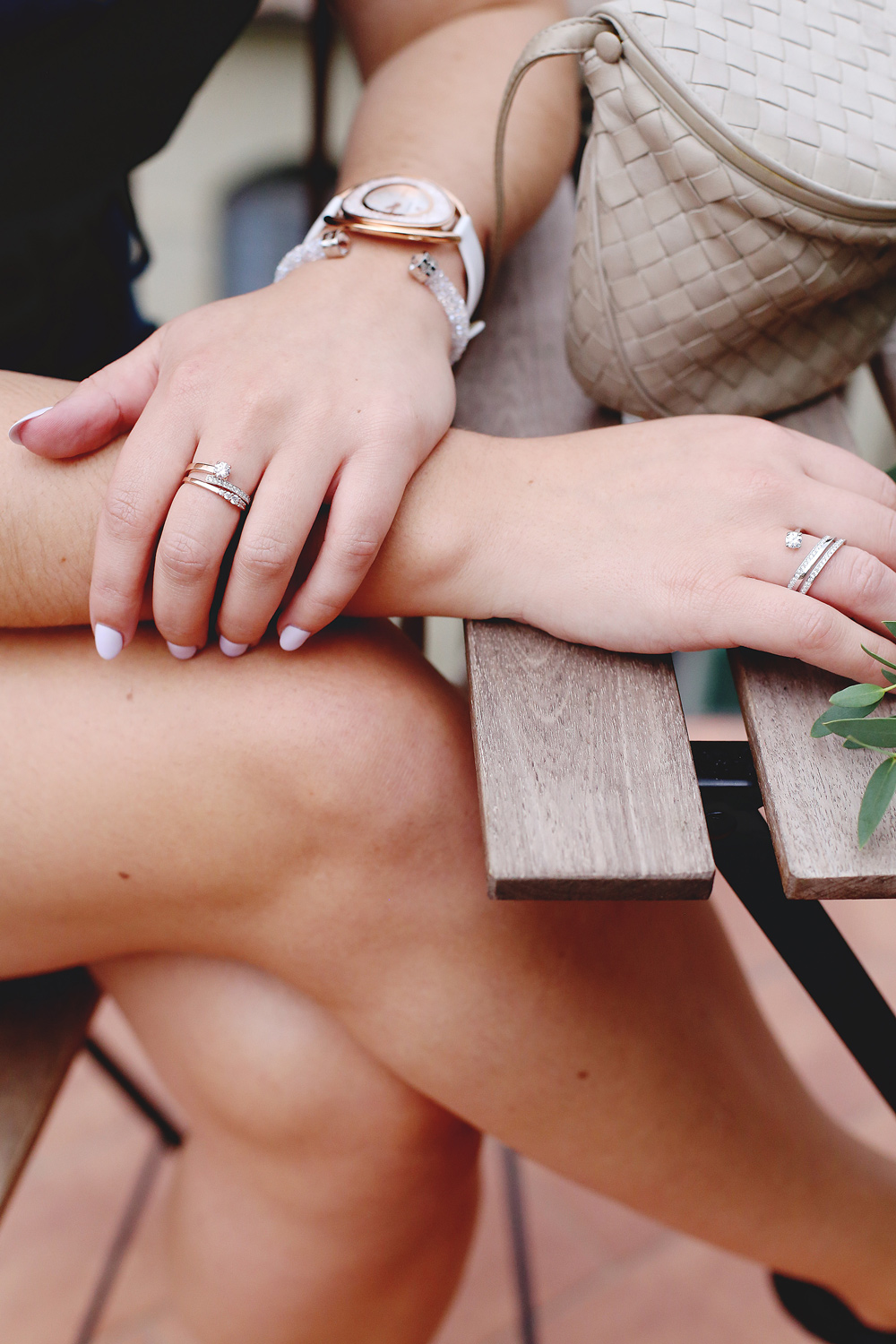 I packed a ton of silk dresses and light pieces that would easily fit in my carry-on in a consistent colour palette (greys, blacks, whites and rose or jewel tones for colour) so this forest green silk number fit the bill perfectly for a balmy Tuscan day. Since so many of my style choices were solid tones, I really maximized sparkle from Swarovski to elevate my outfits. Stacking my celestial-inspired rose gold Fresh ring with my classic Frisson ring added some serious glamour, as did the swirled silver Fresh ring.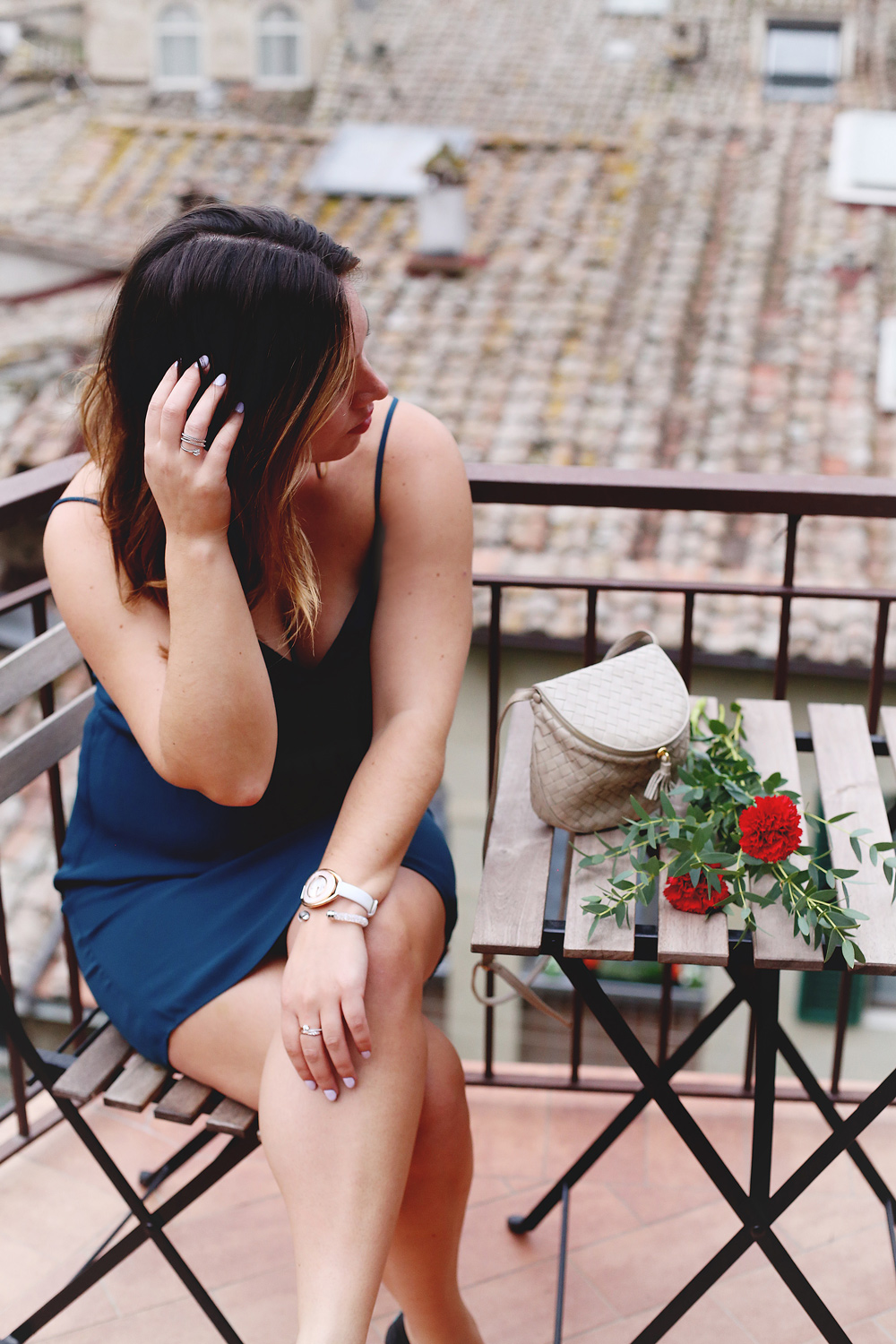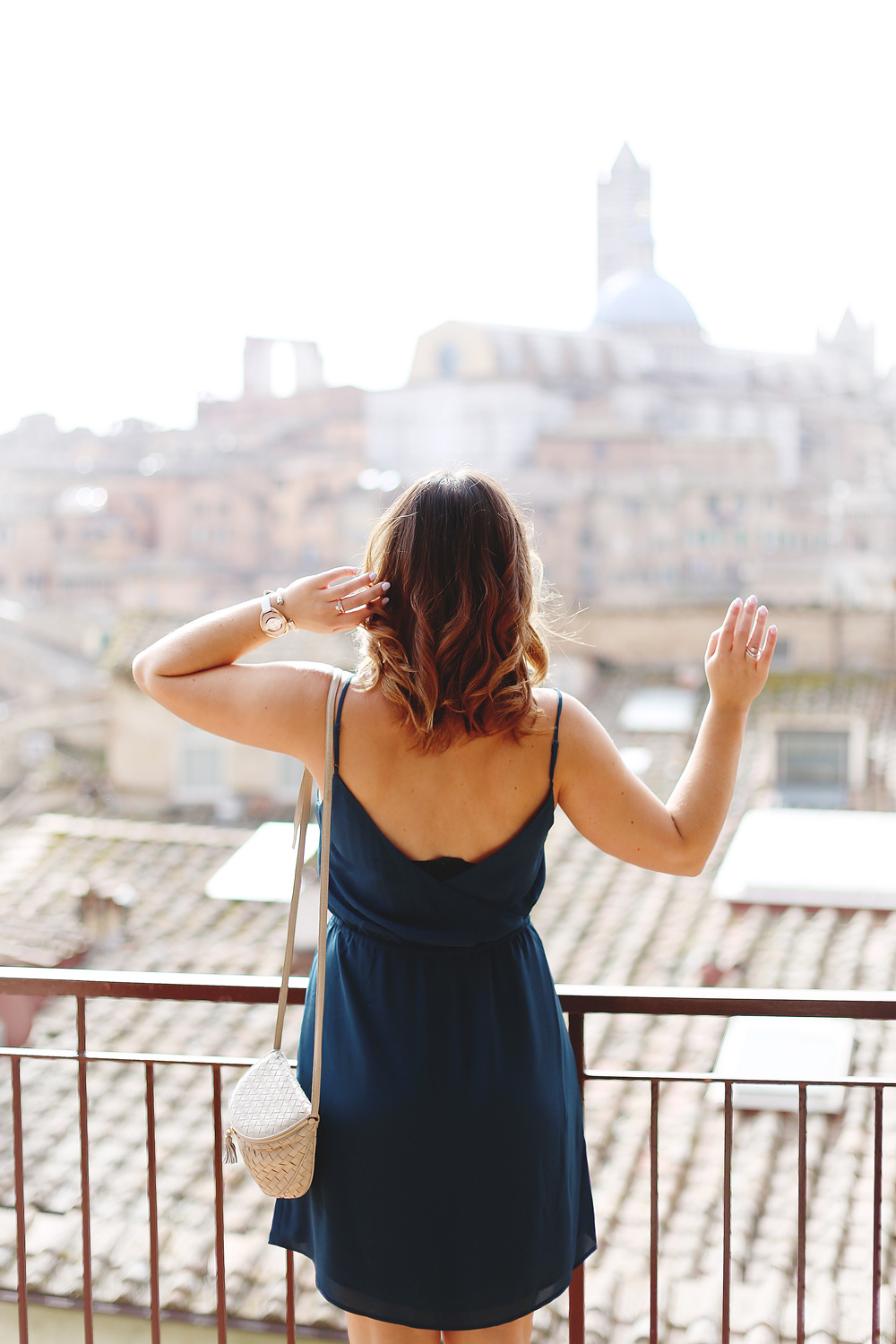 Stacking my Swarovski crystalline watch with my Crystalline cuff upped the sparkle factor in a big way, but what I love about my Swarovski pieces is that they never overwhelm. Even with my layered necklaces (the pavé chevron adorned Funk necklace and my shorter single delicate Funk necklace), the baubles add so much visual interest without taking over a basic travel look.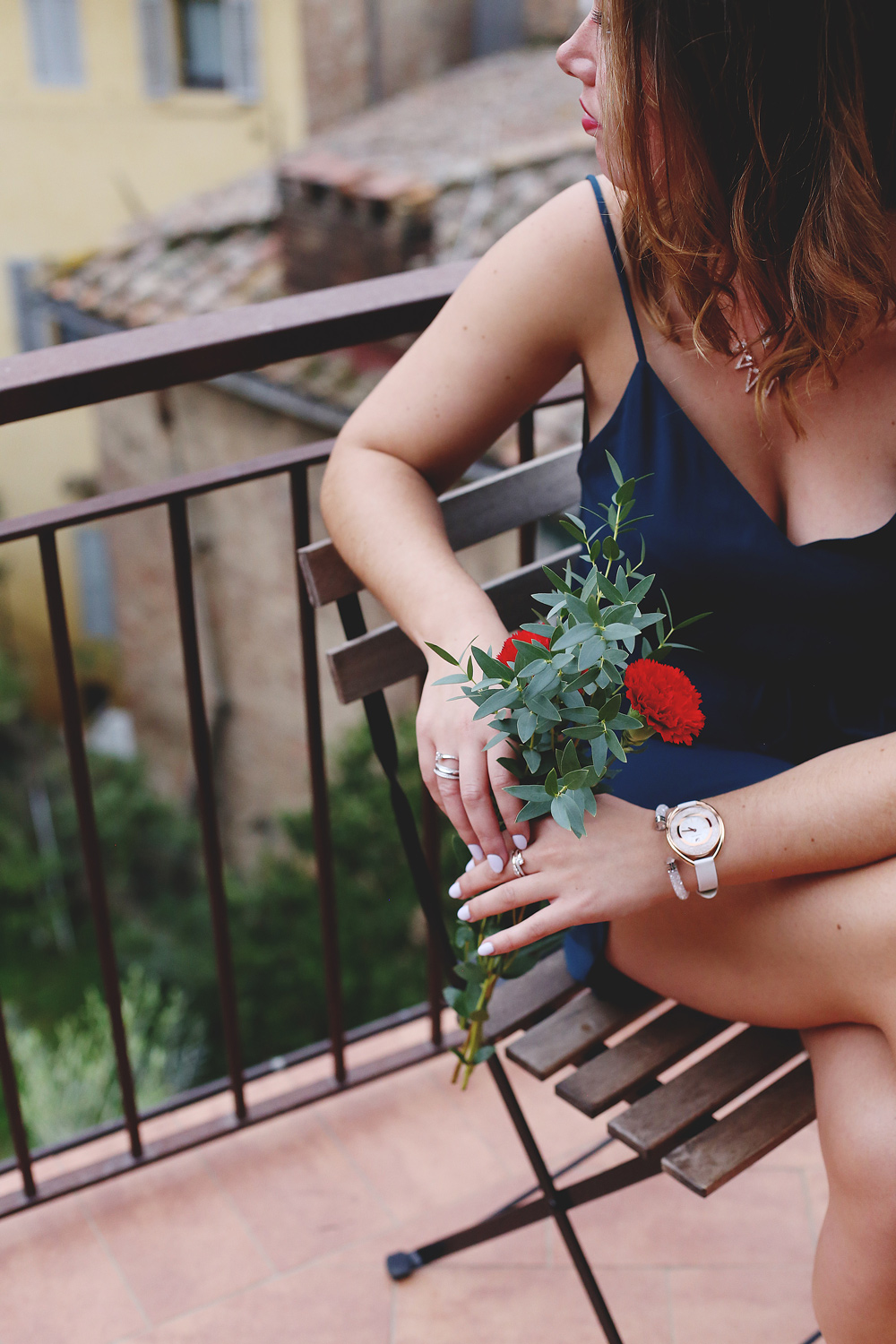 Shop all of Swarovski's pieces here! And as for Italy content, this is just the beginning – stay tuned for so much more!