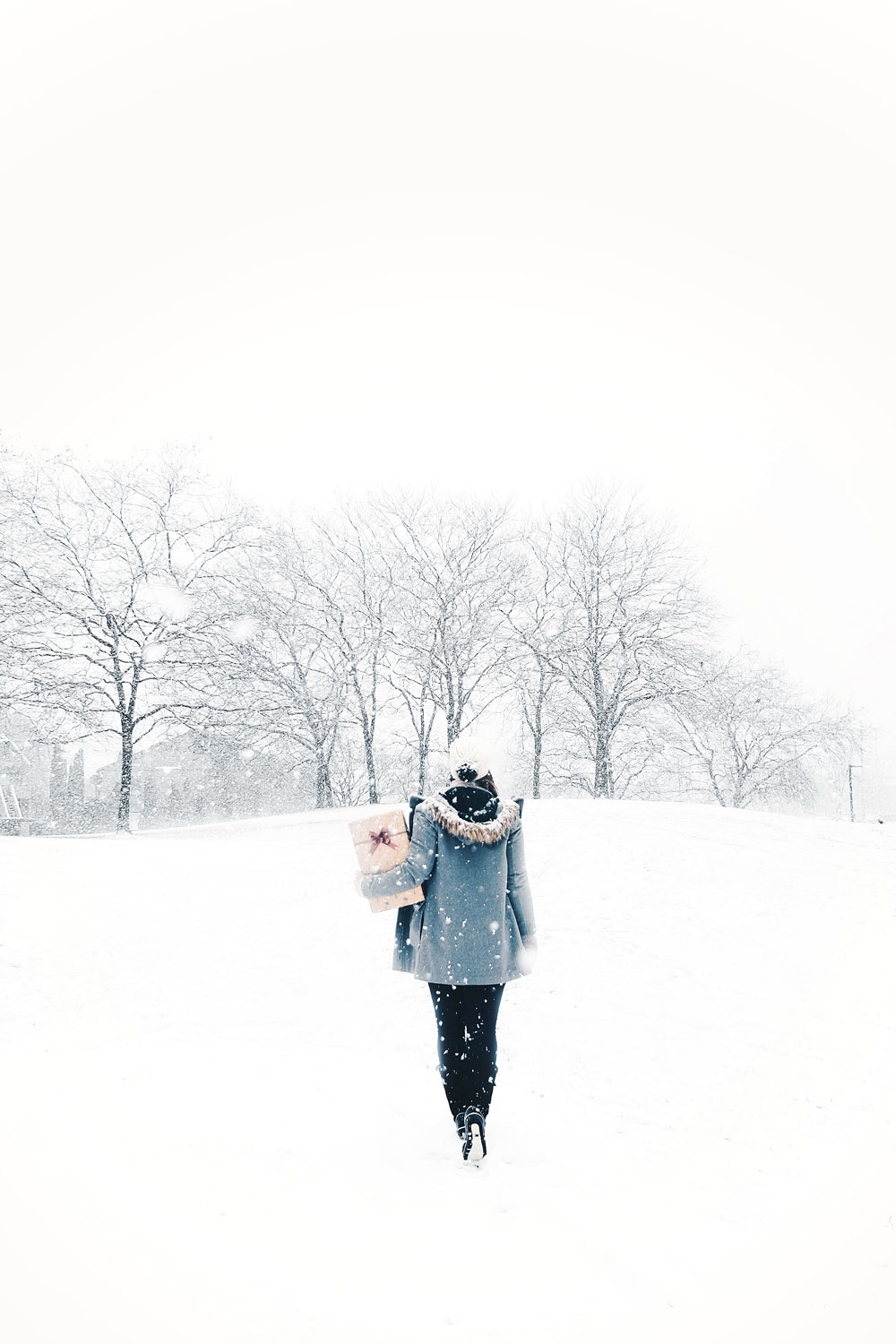 I know I don't talk much about finances here, which is actually a bit surprising because having a solid financial foundation and strategy in place before going full-time was so key for me. I've been with RBC since I was born—my parents set us all up with accounts when we were kids to teach us about saving. We even had those little booklets the bank would stamp current balances into! I've been with RBC my whole life since then, and they've been such a support to me throughout my life, from university days saving up in student accounts during the summers to making sure everything was in order before I took the leap into blogging full-time. Being such a traveller, I recently got an Avion card to start racking up serious rewards and benefits during all of my travels (and regular day-to-day shopping at home too!).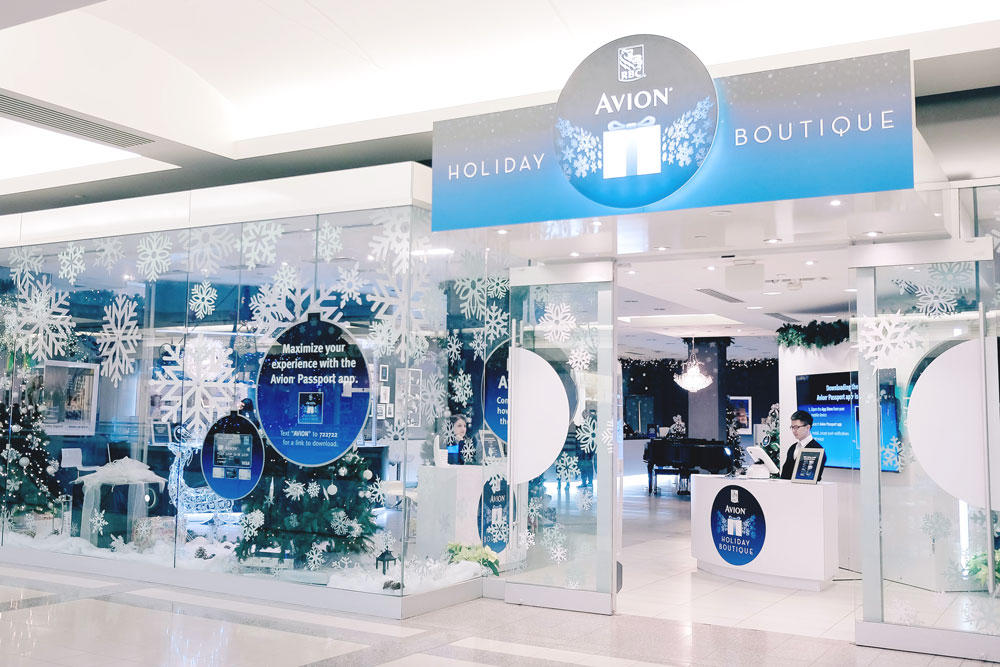 I recently had the chance to discover the Avion Holiday Boutique at Metropolis at Metrotown, which is just a taste of what Avion cardholders (including newly me!) regularly get to experience. RBC is always making efforts to treat their Avion cardholders and I couldn't think of a better time to do it than during the holidays! While it's not only amazing to get treated a bit during this time of year, it can be a pretty stressful time too and having a chance to destress while shopping is incredible.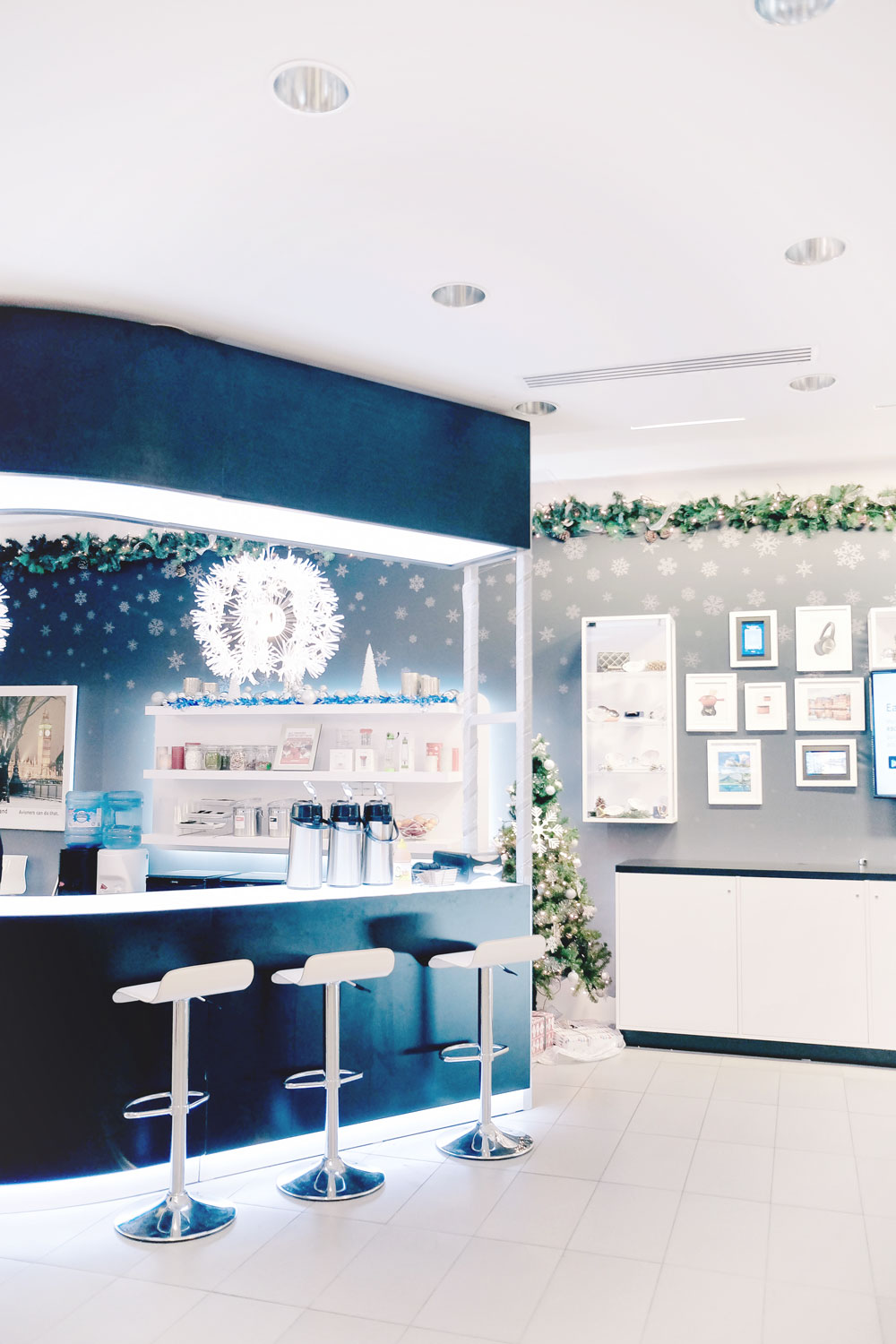 Check in at the front desk and you can drop off all your parcels and your coat at the coat check to unwind in one of the cozy leather chairs. Use the Avion Passport App to scan gifts that need to be wrapped while you relax in the boutique or get back to more shopping, Avion Holiday Boutique's incredible gift wrappers will wrap up your gifts (you even have the option to choose between different gift wrap themes—see my lovely festive one up top!).
Grab a delicious coffee, tea or hot chocolate (and a cookie, of course), take in the virtual reality experience to see what you can use your RBC Rewards points for and charge up your phone with one of the charging pods. On weekends, a piano player even comes in to play live tunes!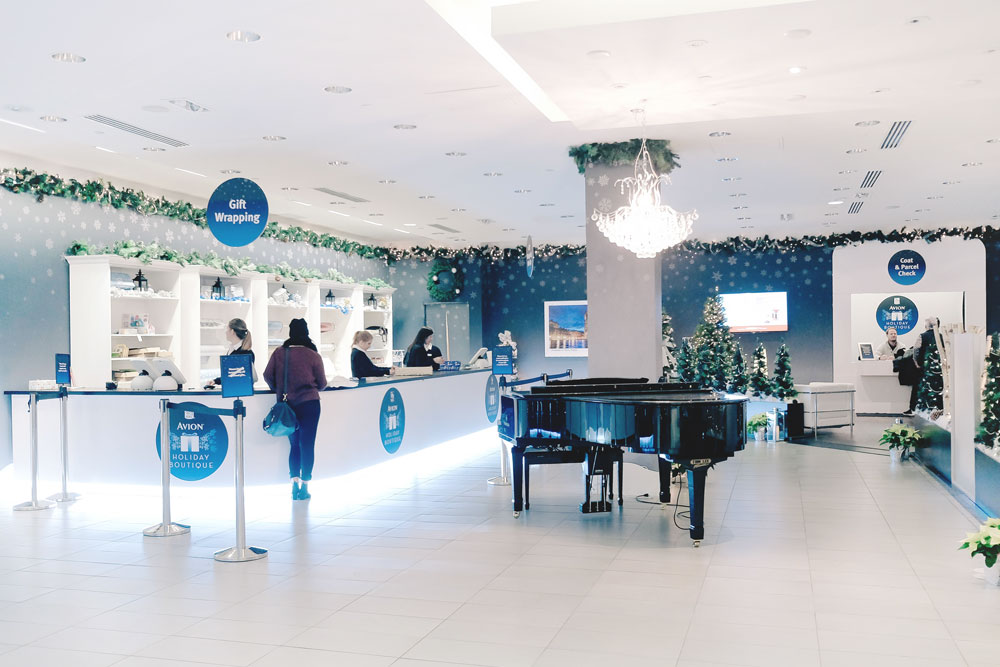 Now the question I got right away on Snapchat and Insta Story: what if you're not an Avion cardholder? Well, my friends and partner will be the first to tell you I've basically converted them all into RBC customers so for the sake of total transparency, my full and honest opinion from having been a lifelong customer is that you couldn't find a better bank. They've treated me wonderfully and on a side note, my parents have been lifelong clients too (I'm actually a 3rd generation RBC client!)—they must be doing something right to have such loyalty! I'd really urge you to chat with the amazing team on-hand to tell you what Avion can do for you and how it could benefit and fit into your life. They can sign you up on the spot and you get 20,000 RBC Rewards points (about the equivalent of a short-haul flight!) just for signing up in-person! You'll also get a season pass to the boutique so that you can continue coming, shopping and indulging in this amazing space.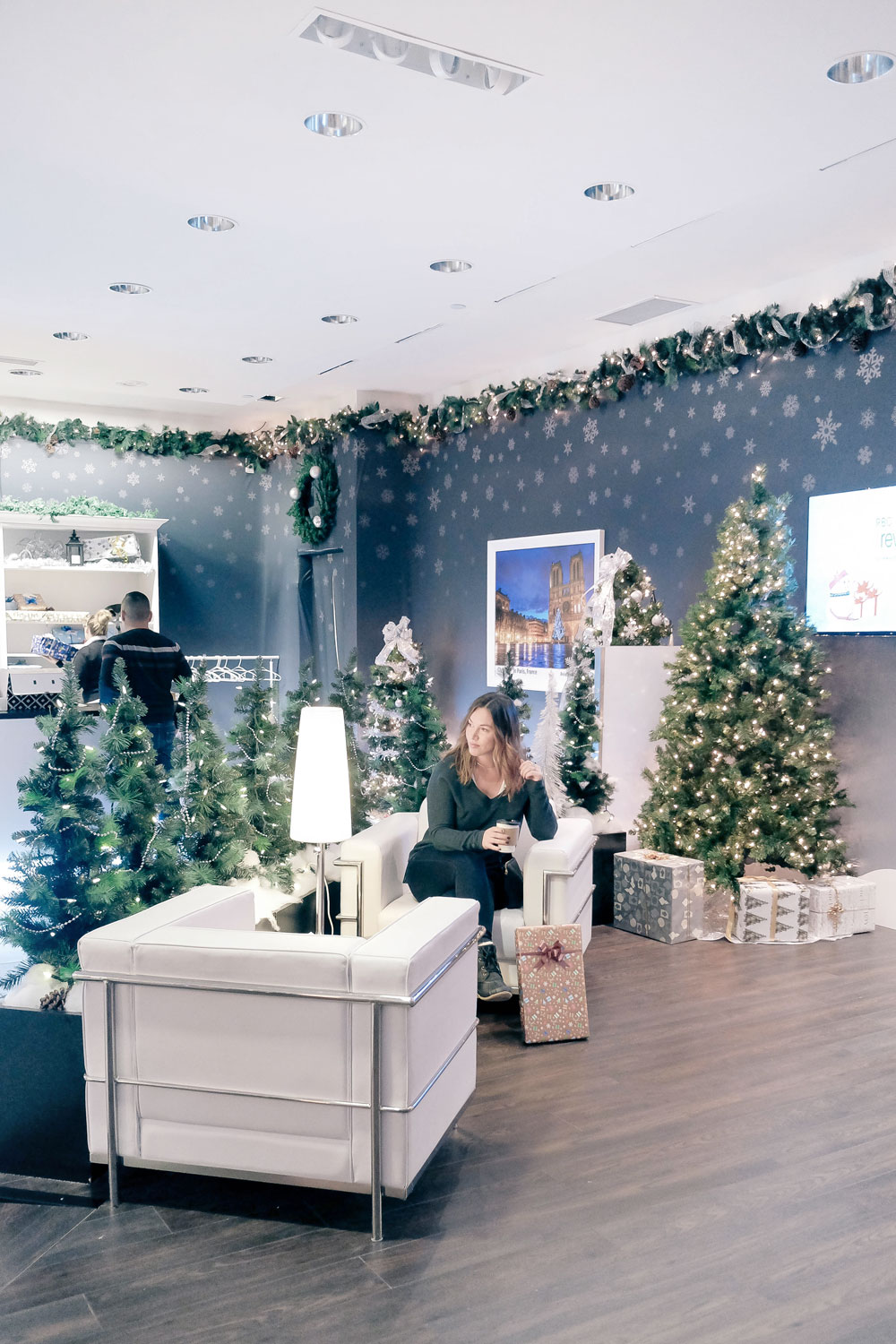 You can learn even more over at Avion Holiday Boutique's page, or just keep an eye out for me! I'm sure I'll be in and out all season—I have a massive family and a ton of shopping to do, so I'll be around!
This post was created in partnership with RBC but all opinions are my own.