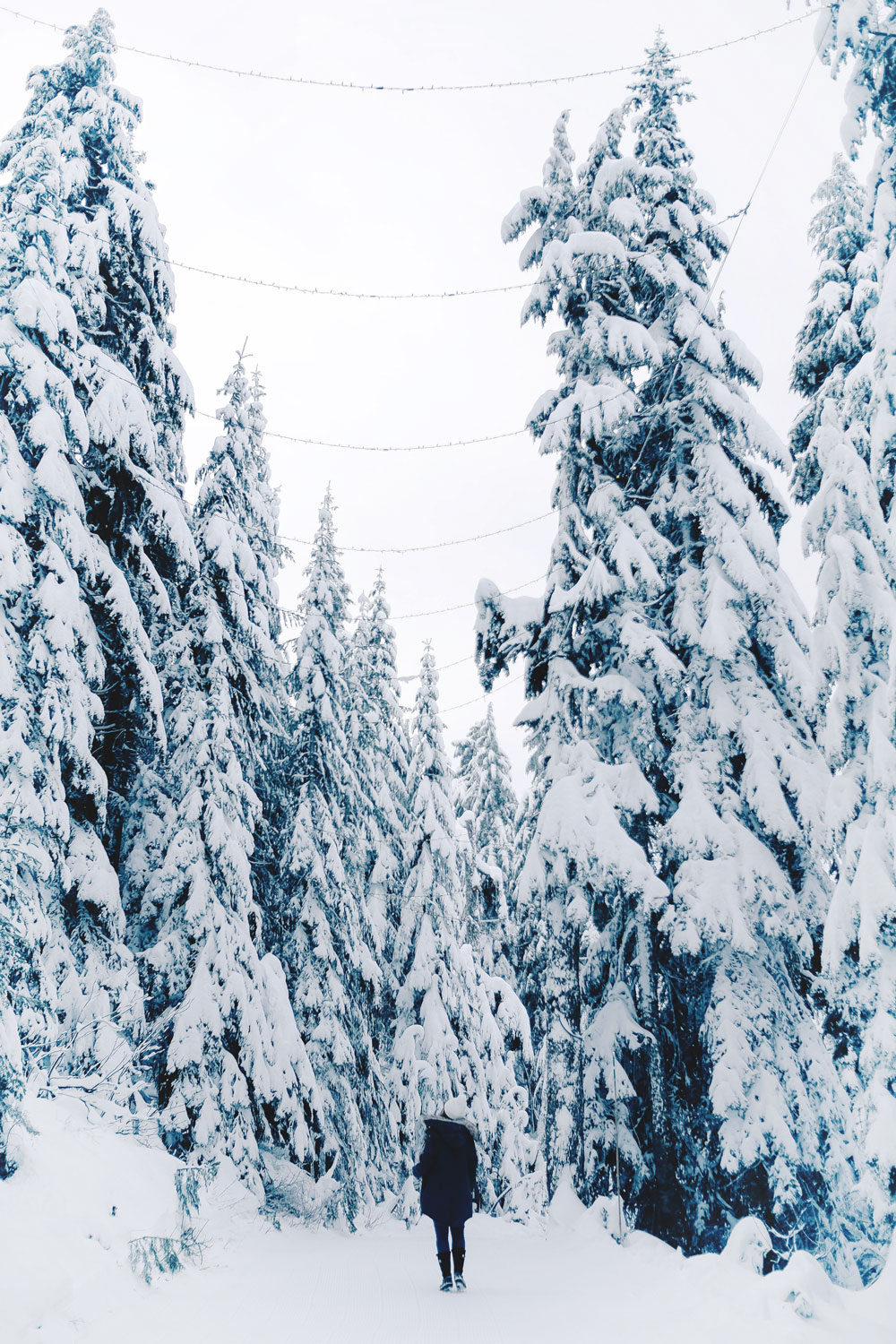 Quite literally my most photo-heavy post ever! I'd apologize if it wasn't for the fact that if there was ever a story that deserved a ton of visuals, it would be this one. If you guys followed along on Insta Story or Snapchat last week (or just my last few Instagram posts, for that matter), then you may have seen that I went up to to Grouse Mountain last week with my pal Alicia to take in The Peak of Christmas, quite literally the most beautiful, festive winter wonderland ever.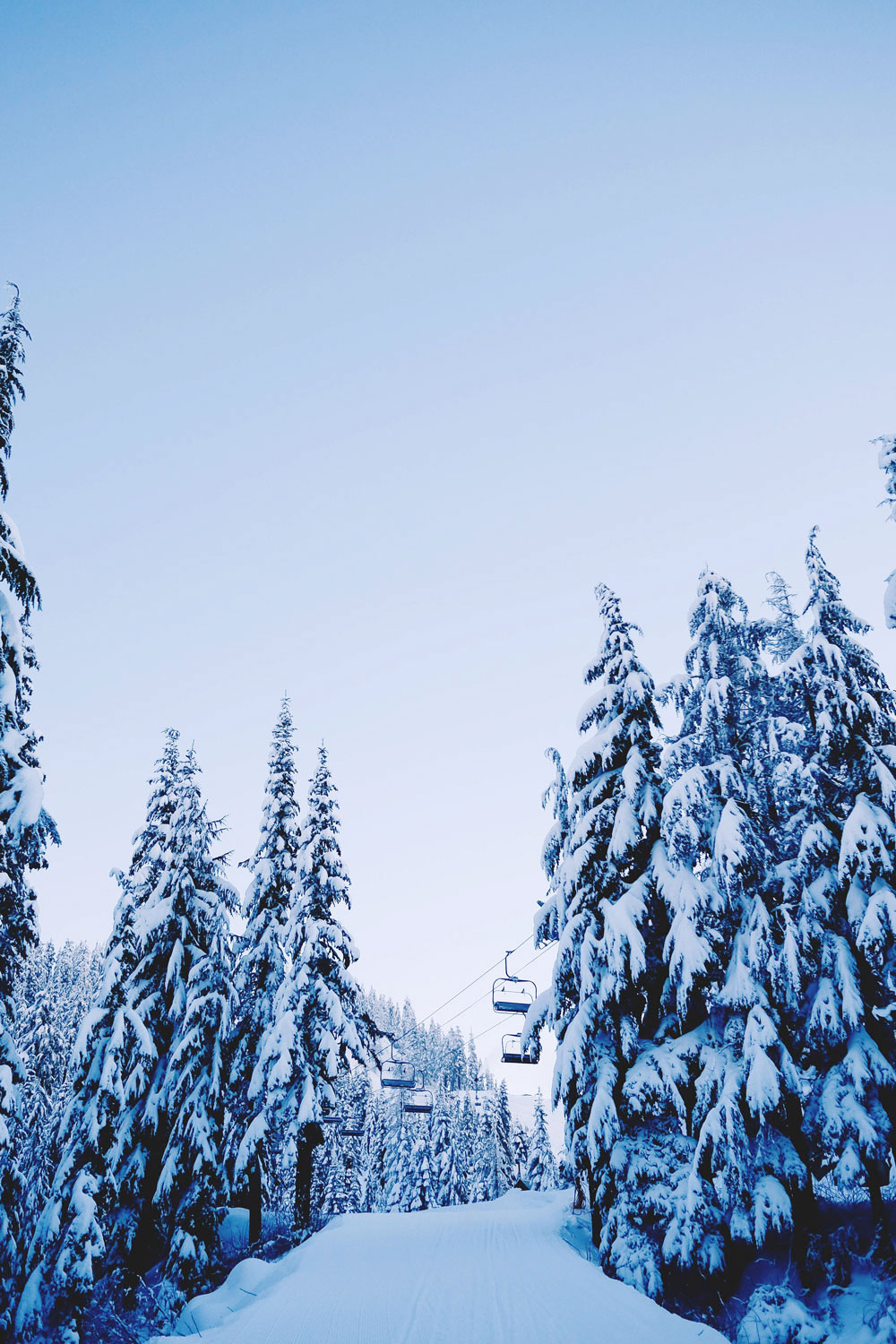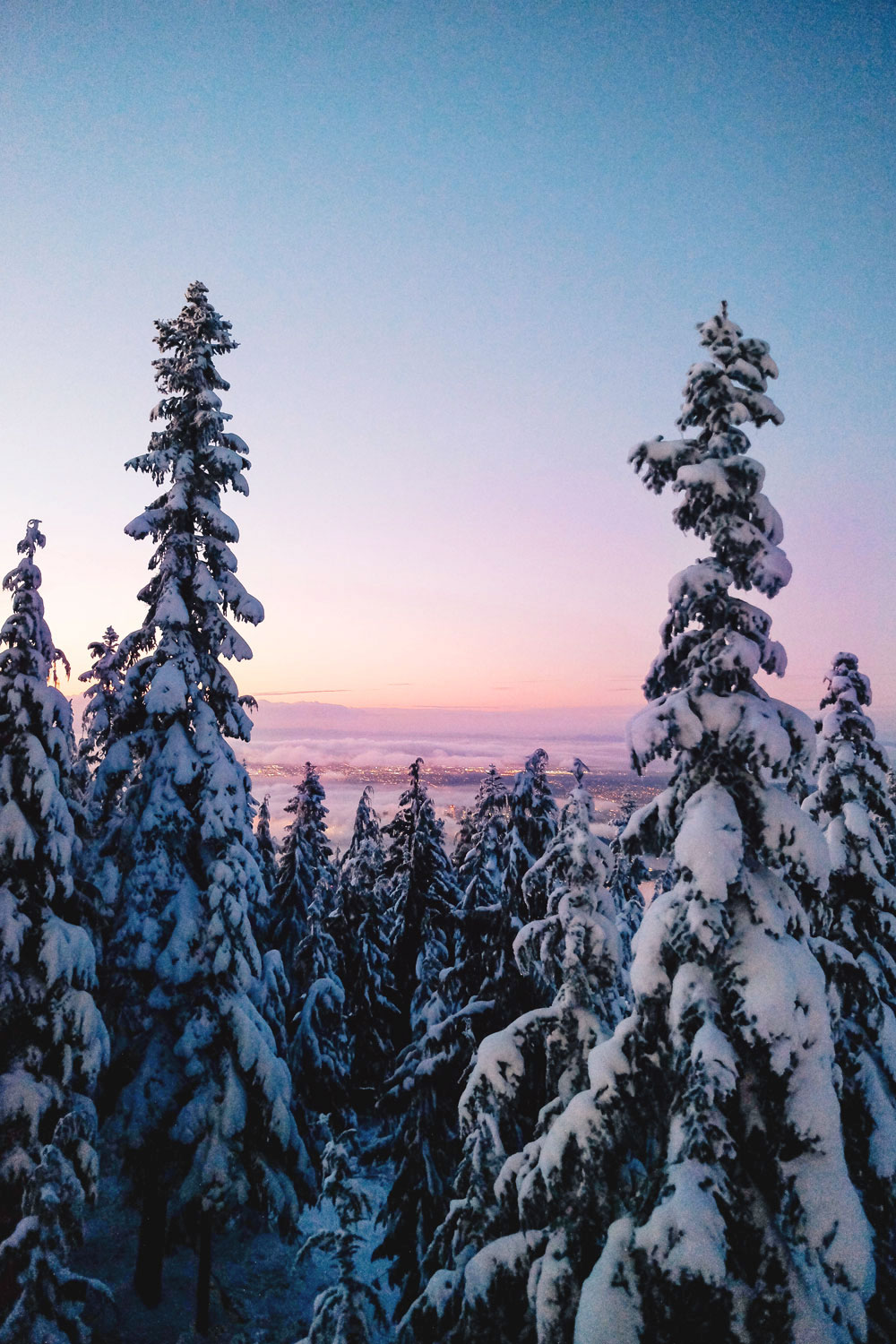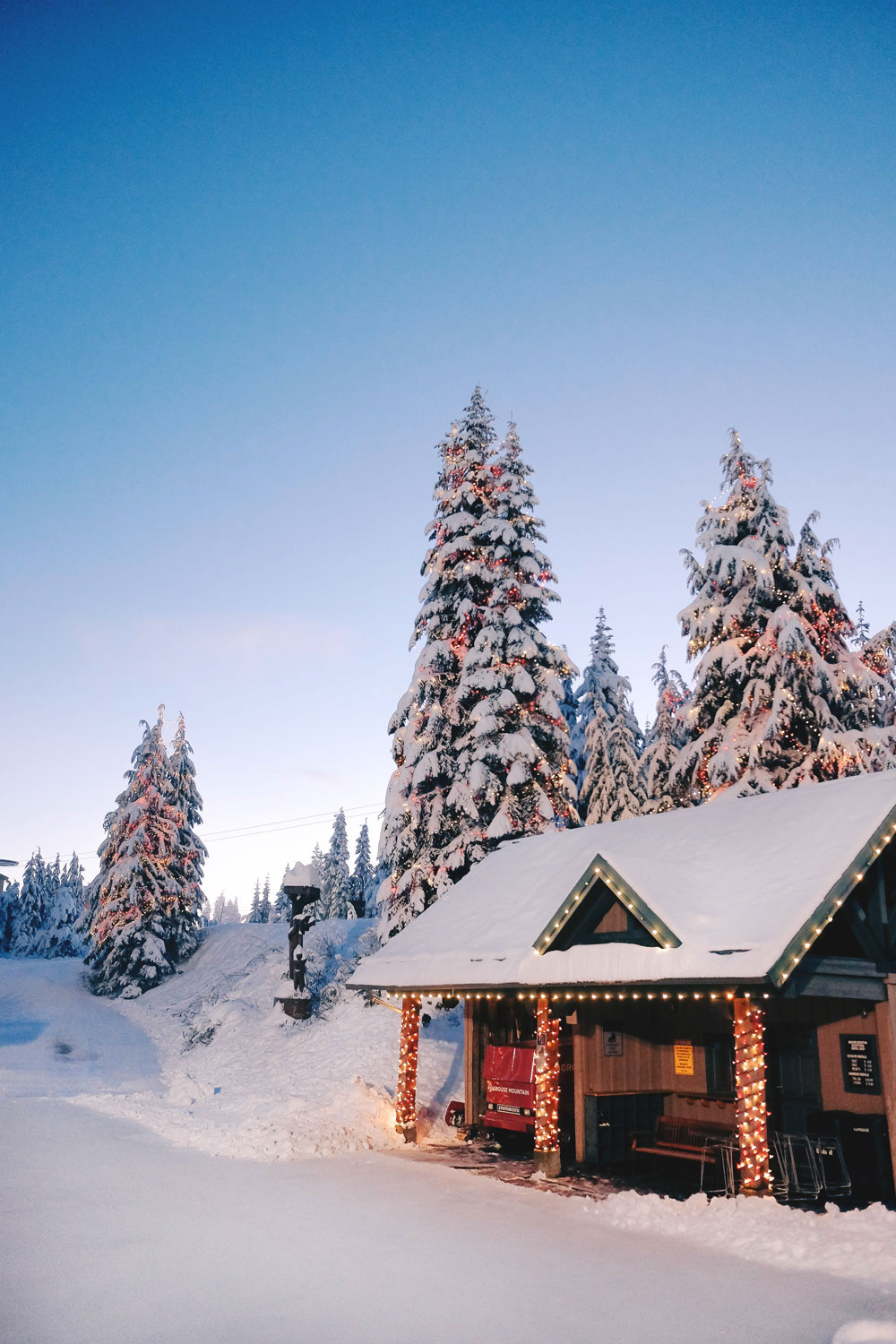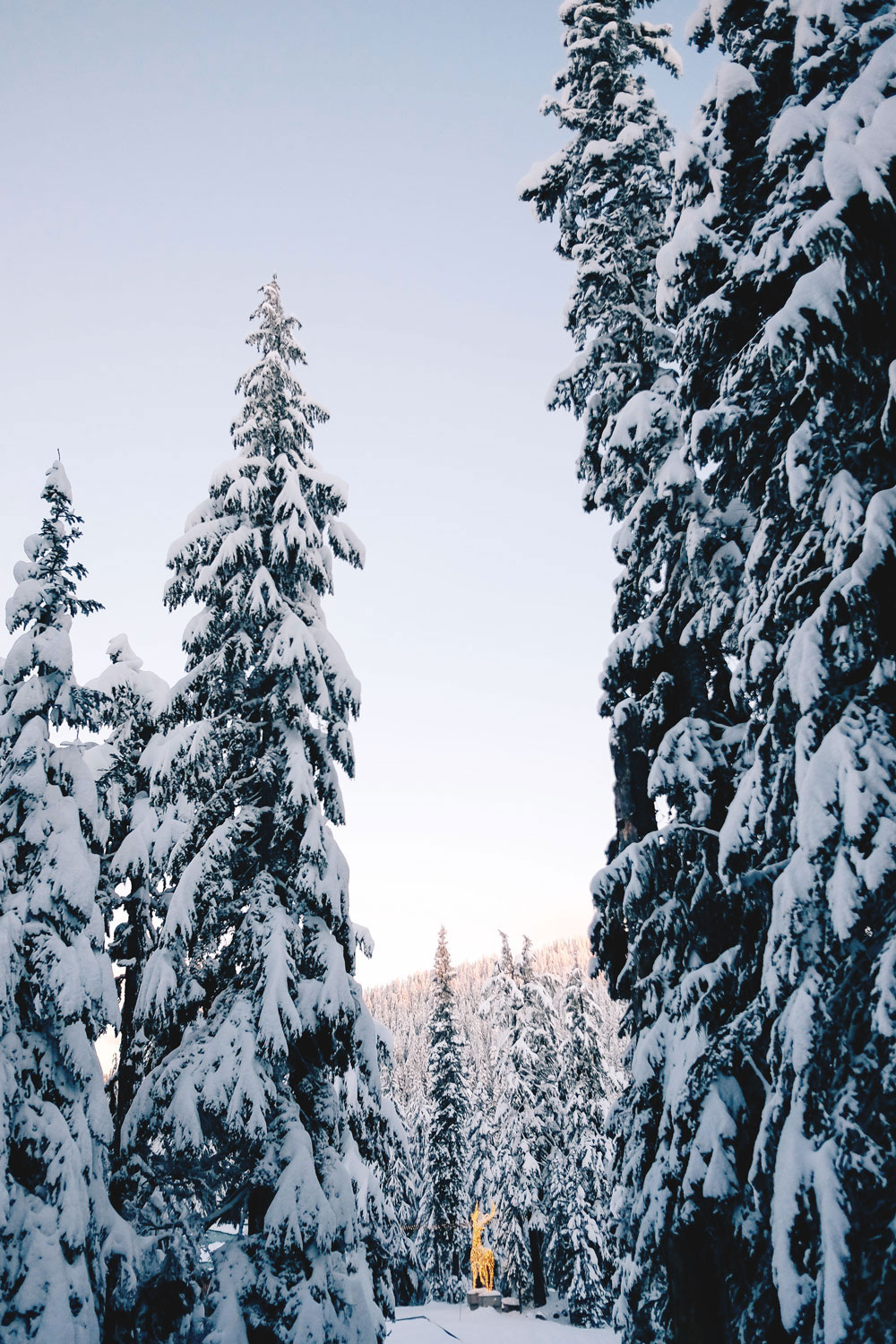 The stunning light walk is one of the most special things you can do this holiday season – go through the light tunnel, light bridge and spot the lit reindeer off in the distance – so magical!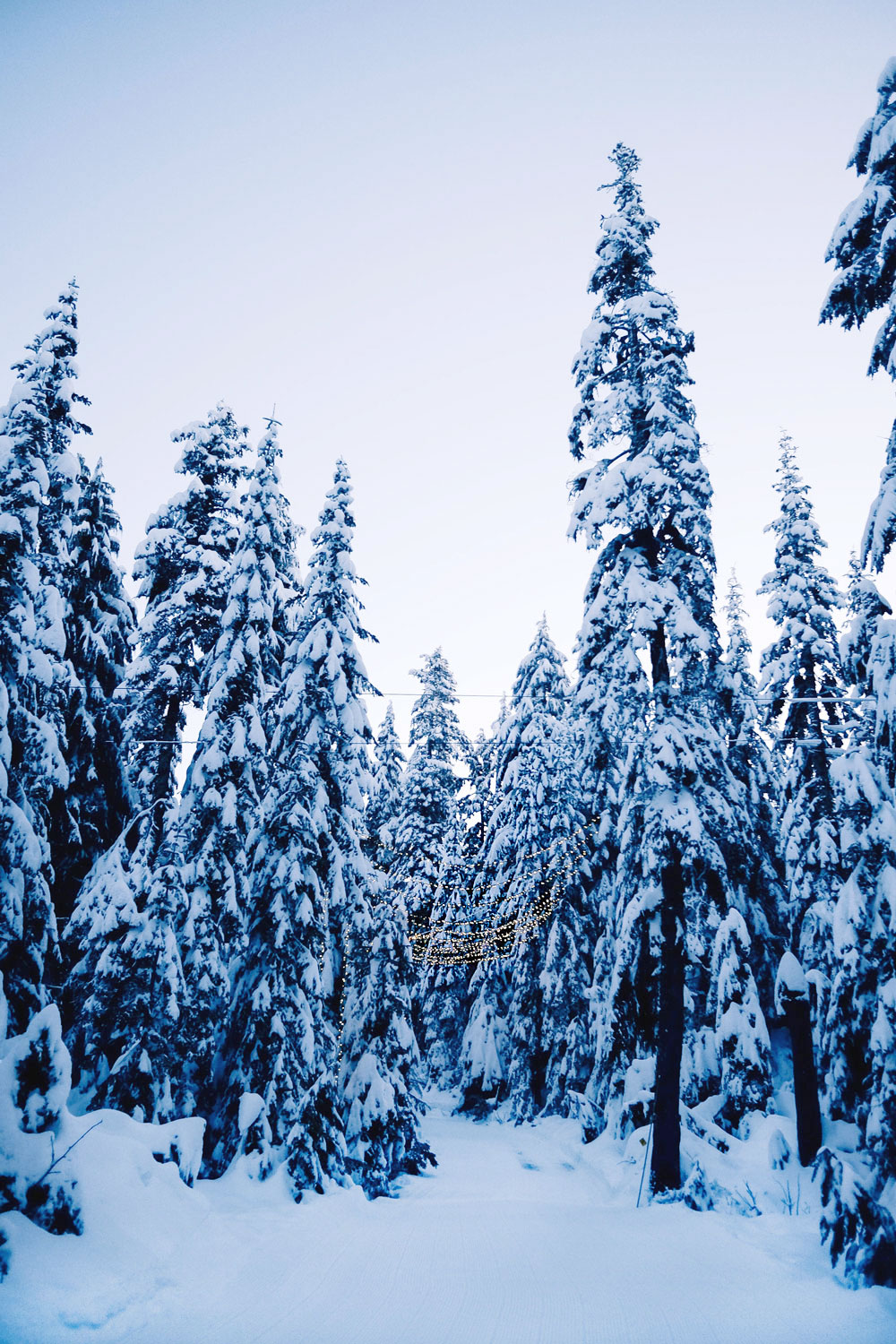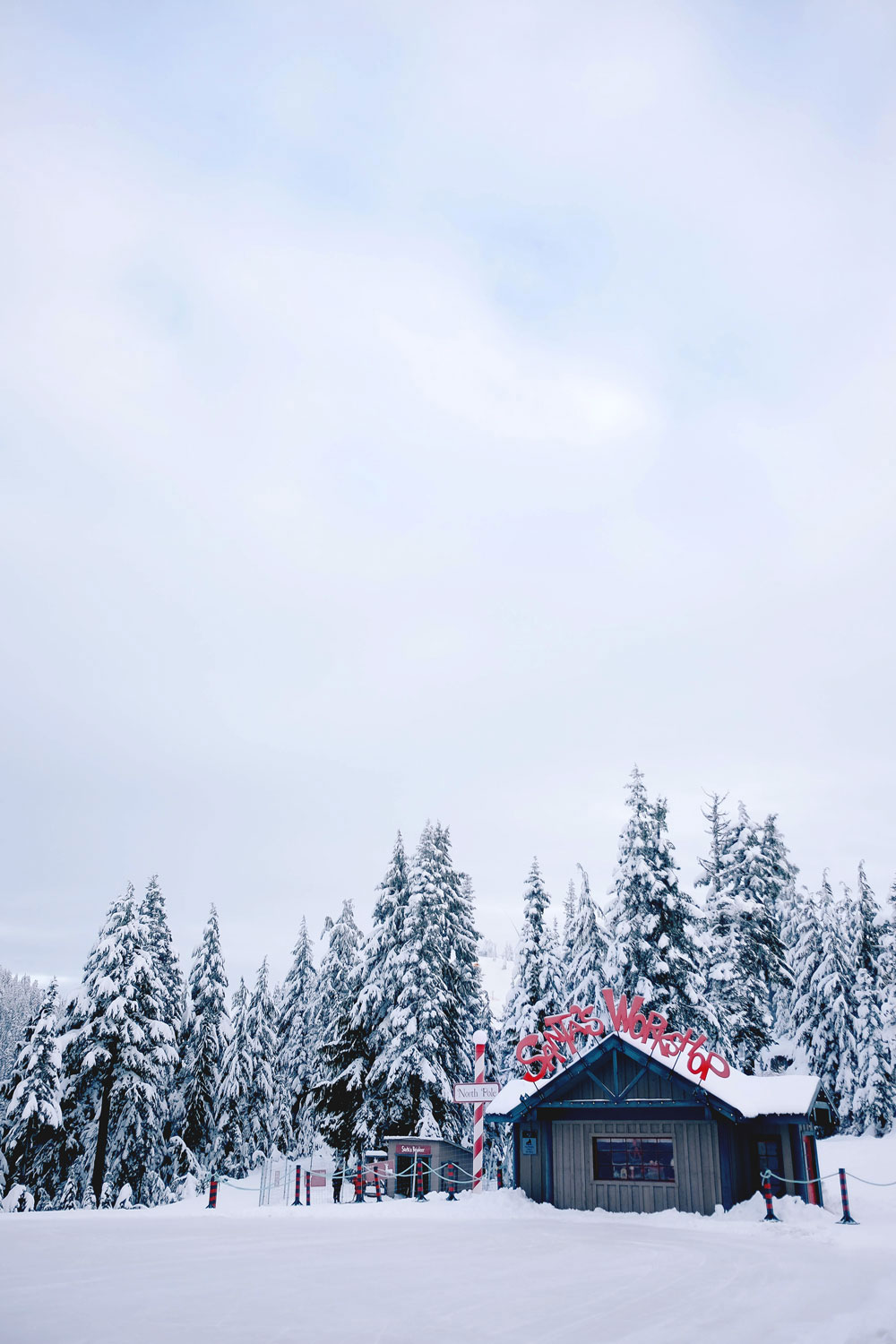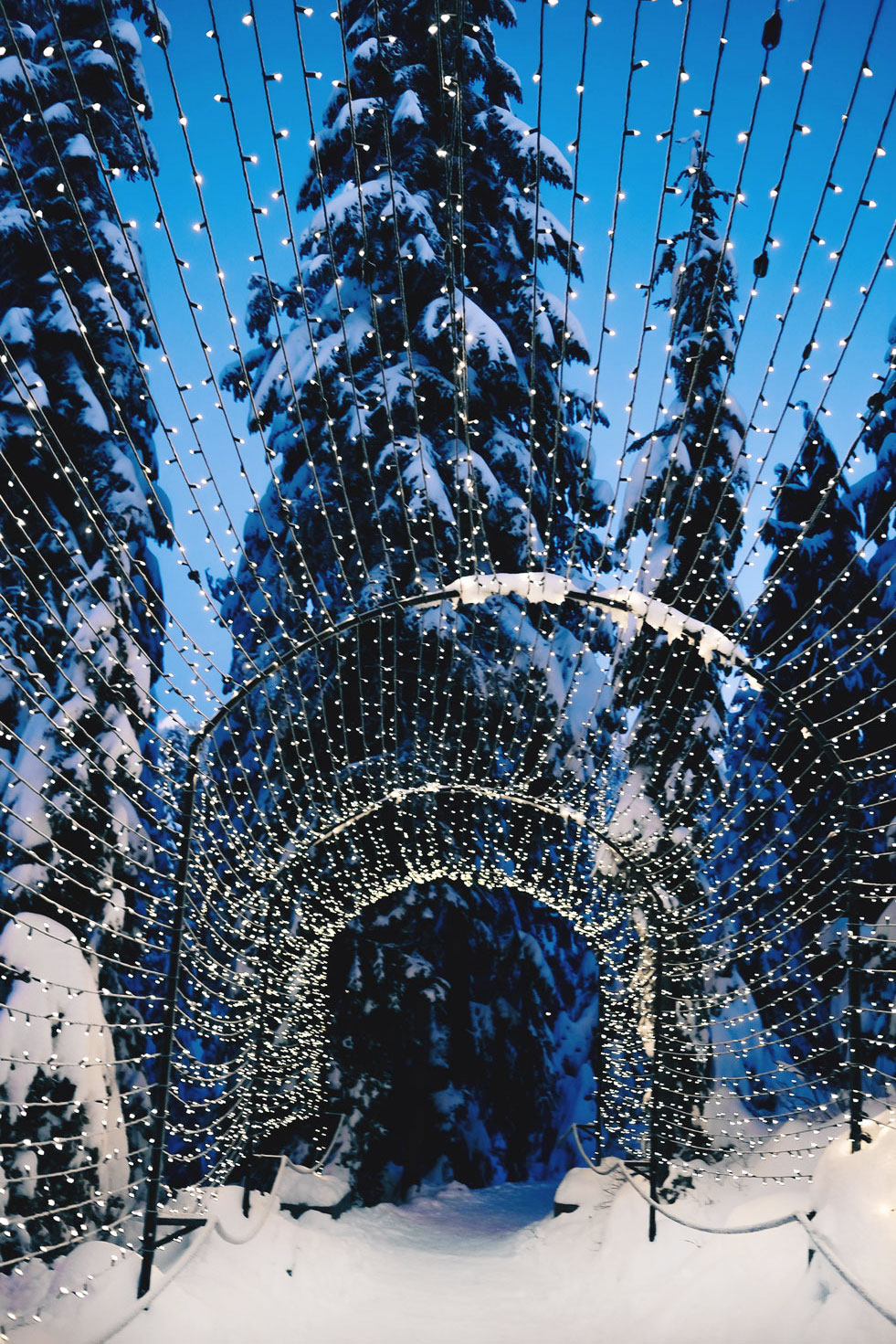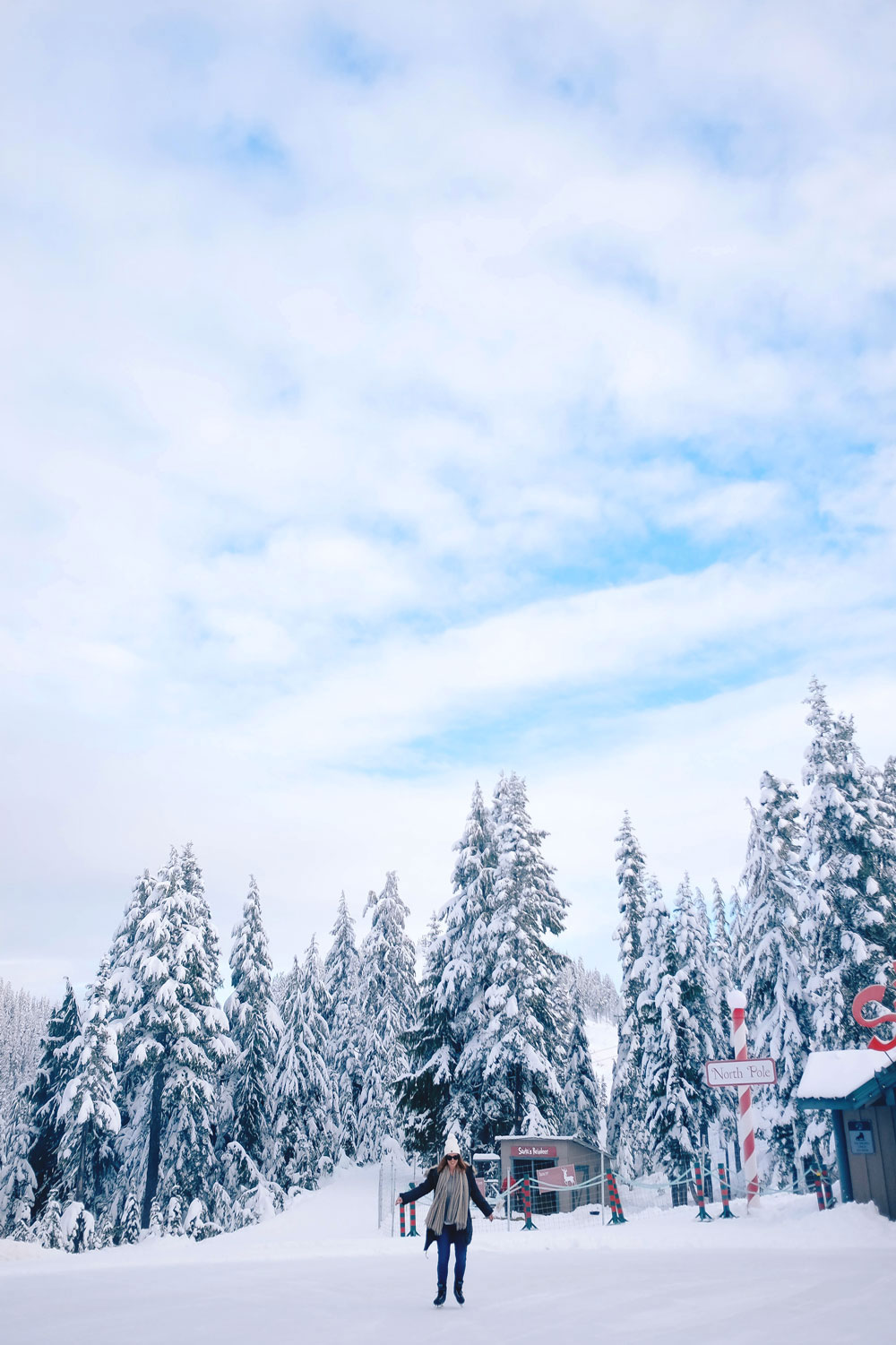 We rented some ice skates, which is seriously something I don't do enough! I've started learning over the years that in order to enjoy winter, you have to really dive feet-first into festive fun. Rather than complaining about the weather while inside, get up the mountain, go to the ice rink, go for a snowy hike, whatever! It was so fun and special being out in the open seeing the mountains around me, skating right in front of Santa's workshop!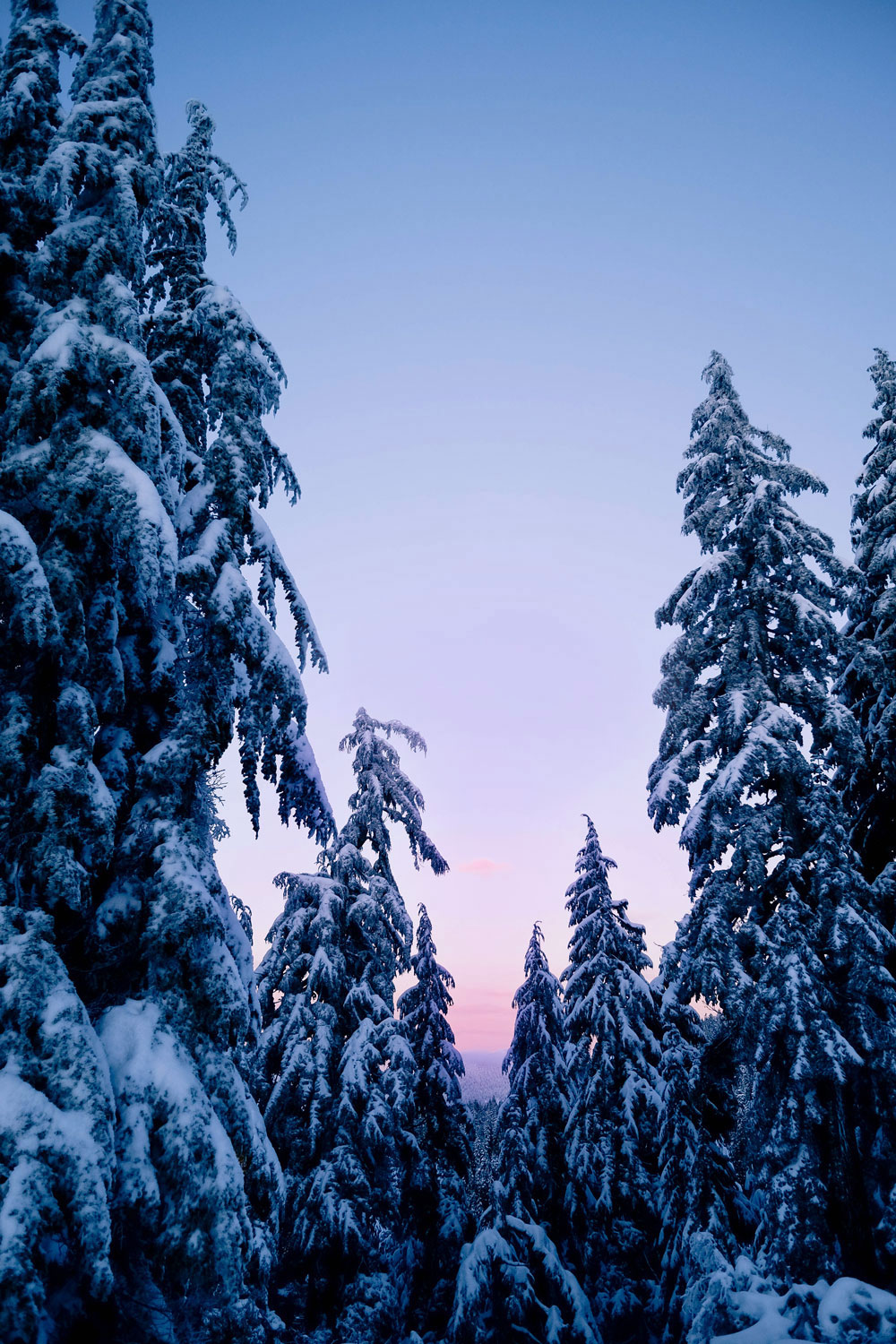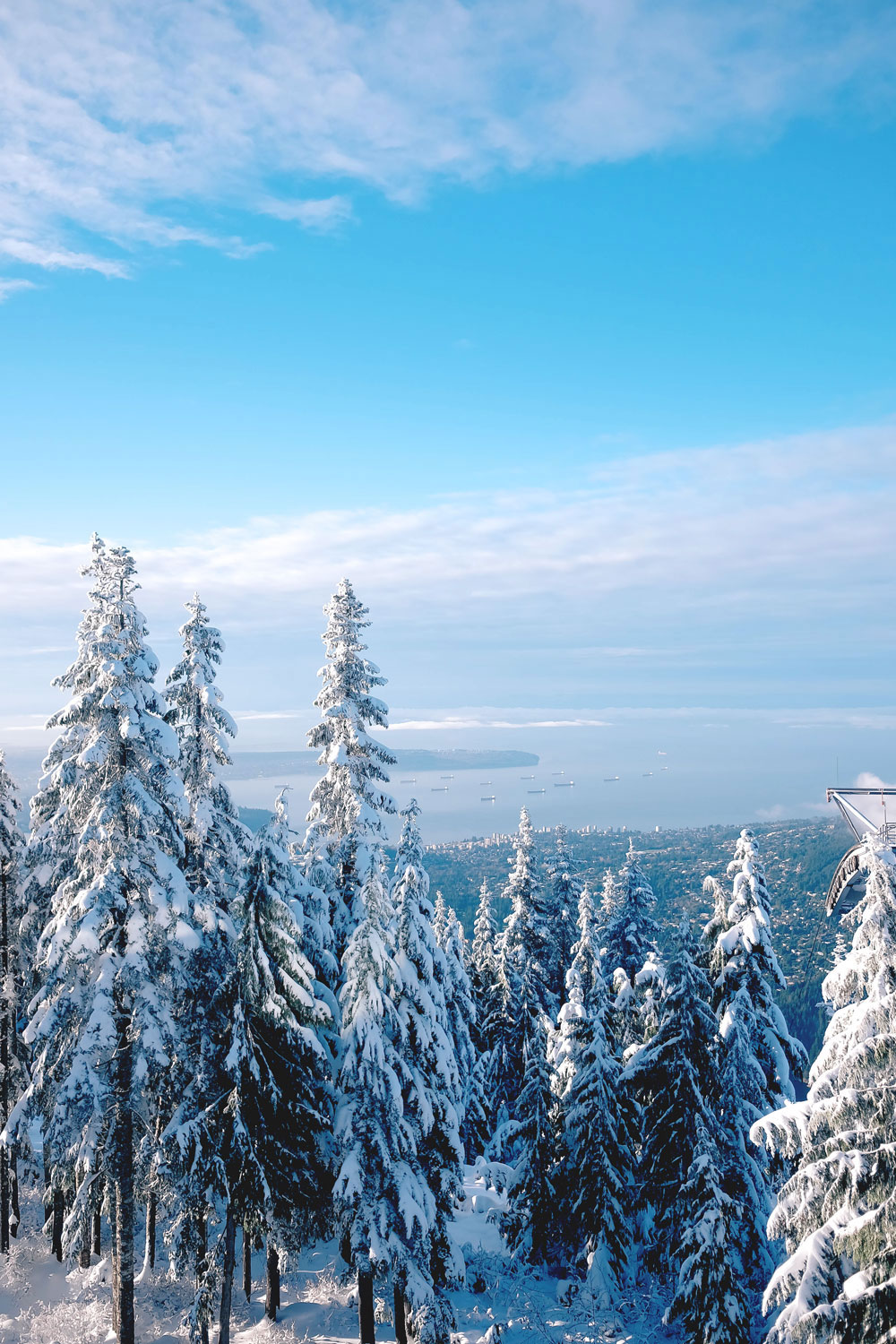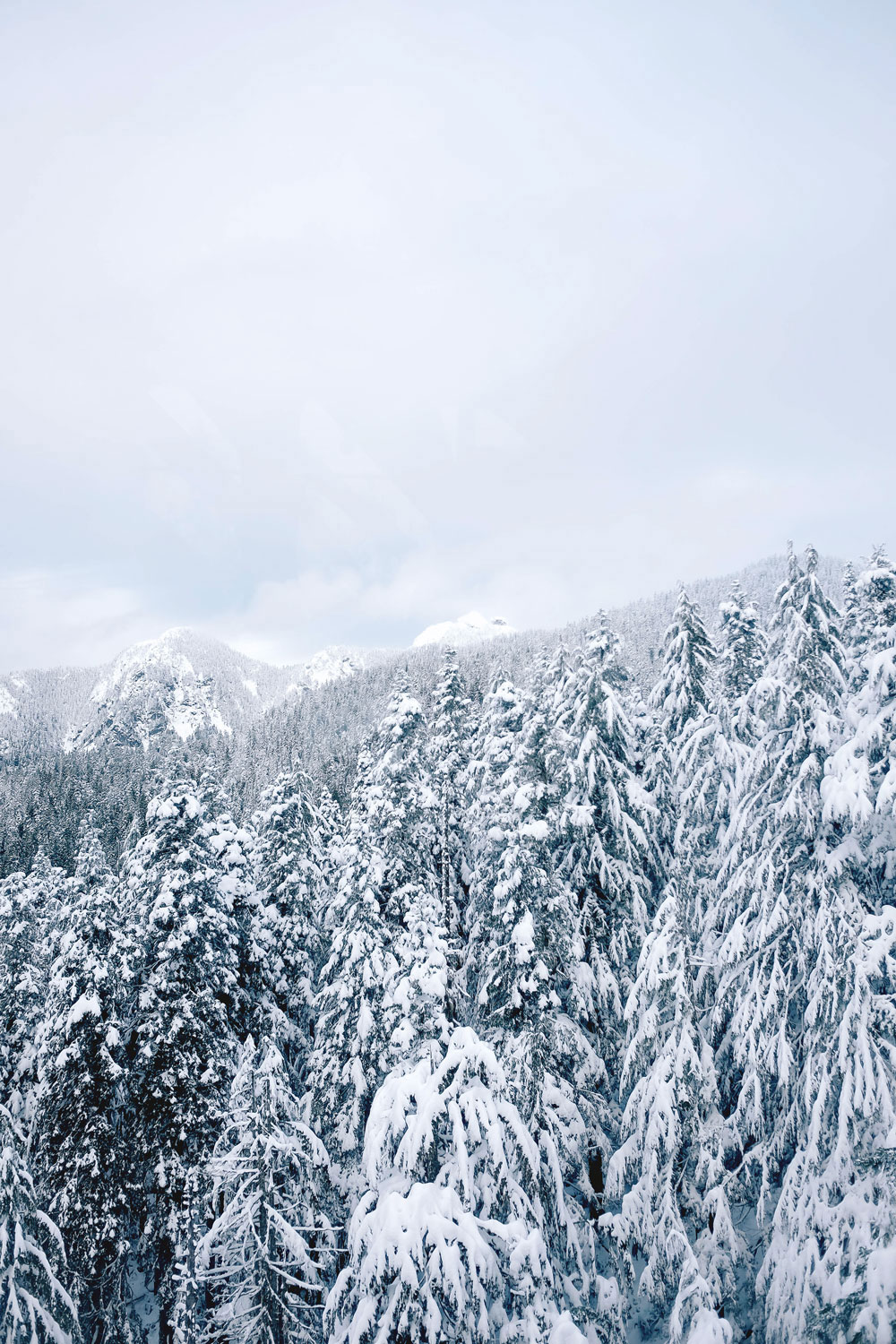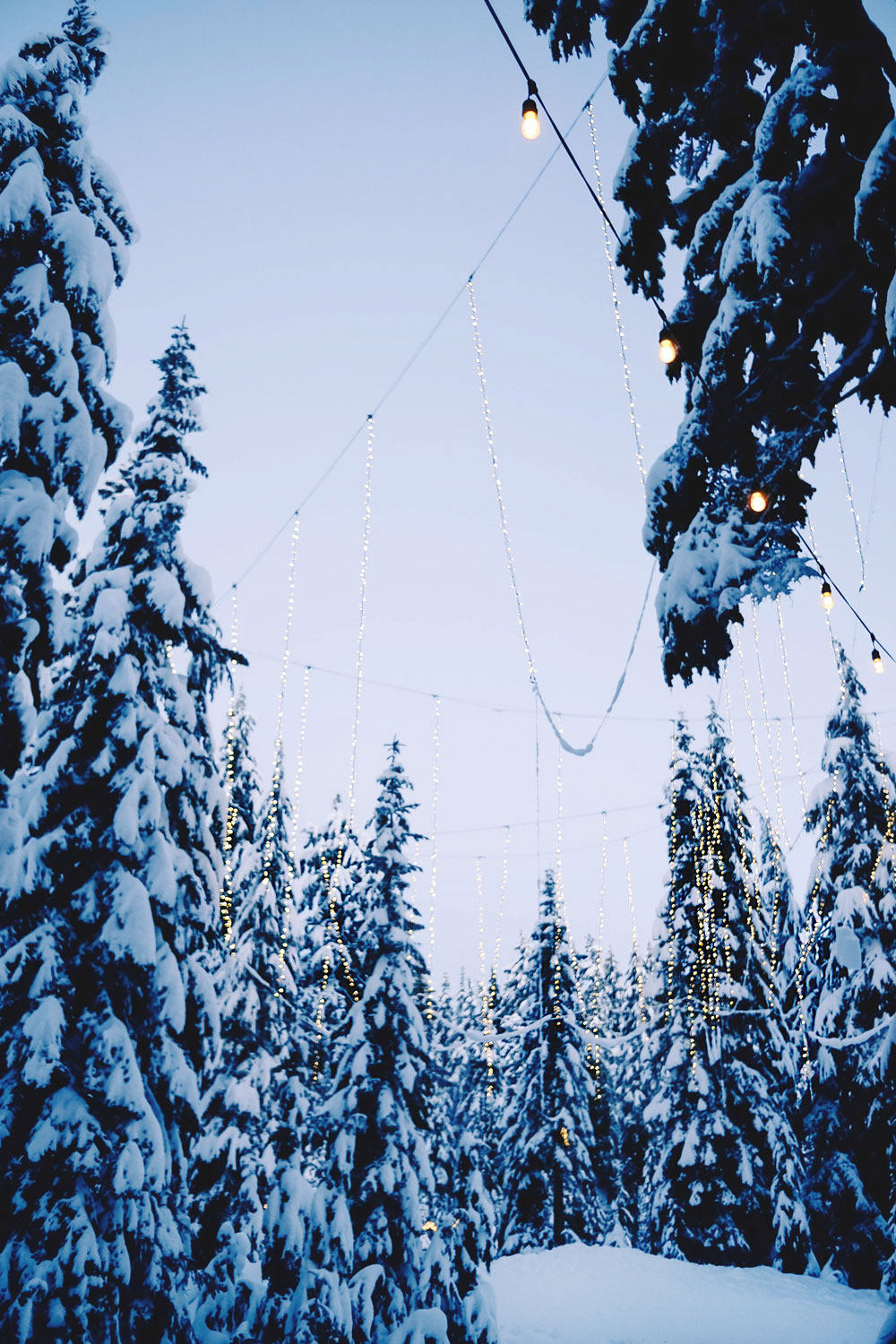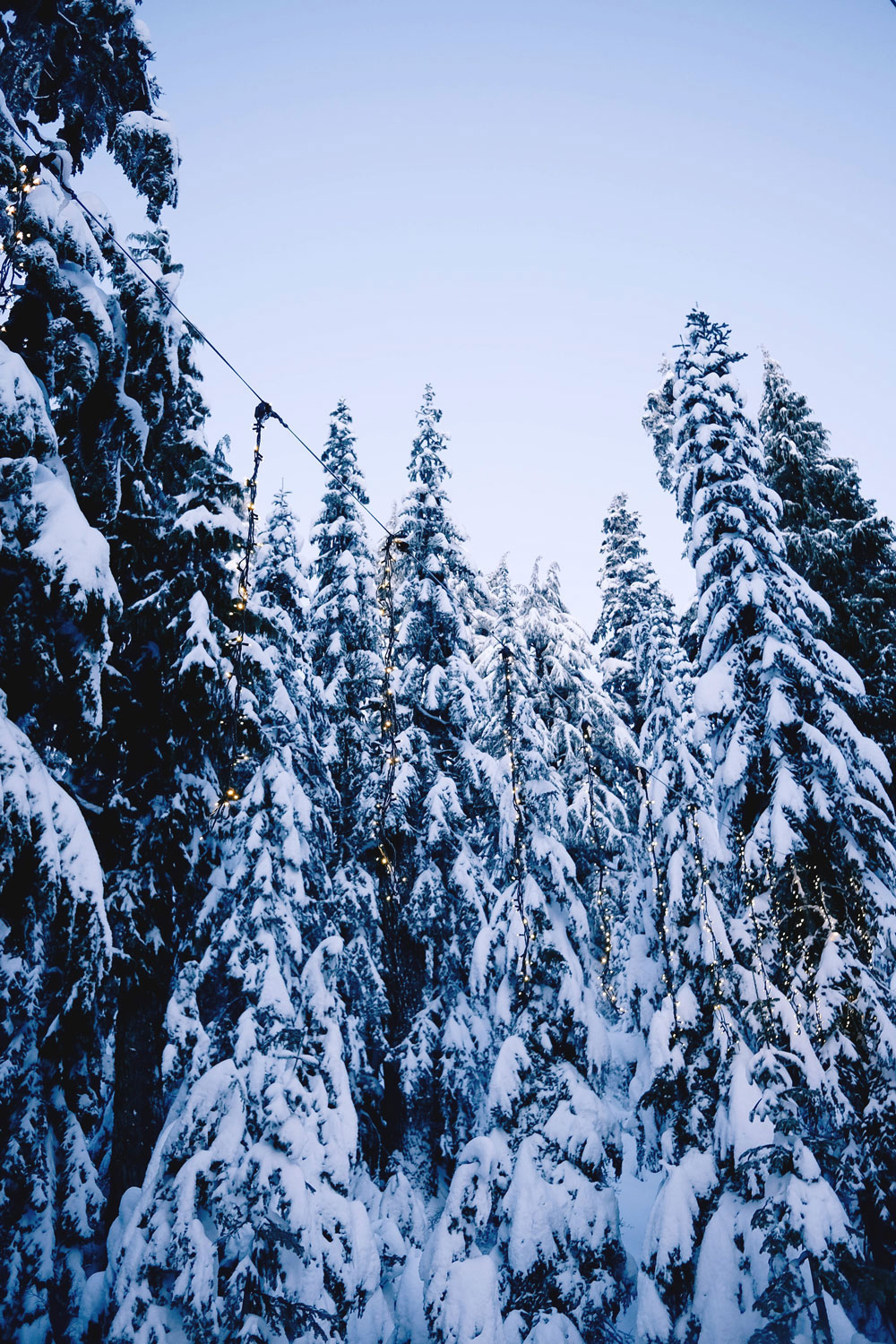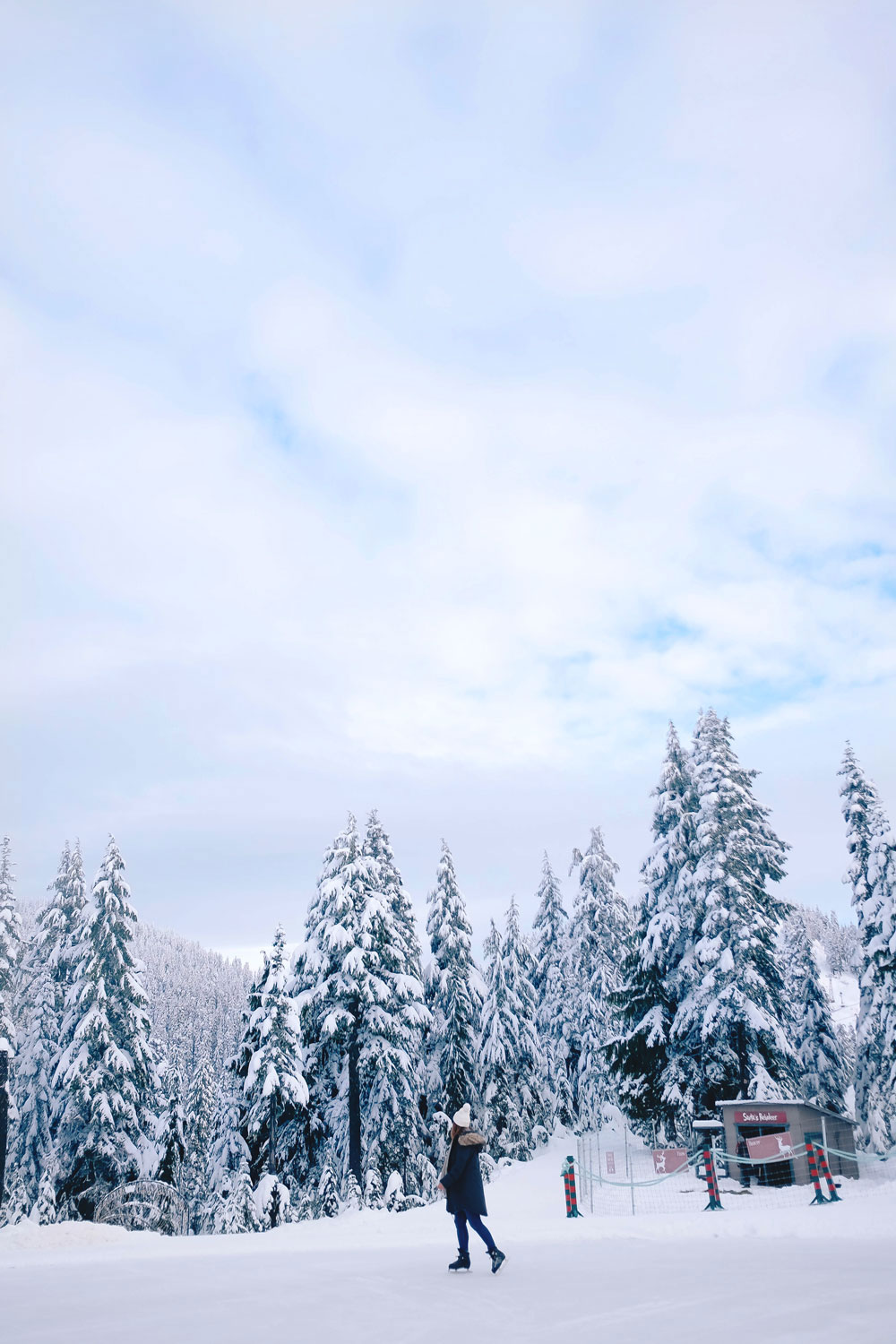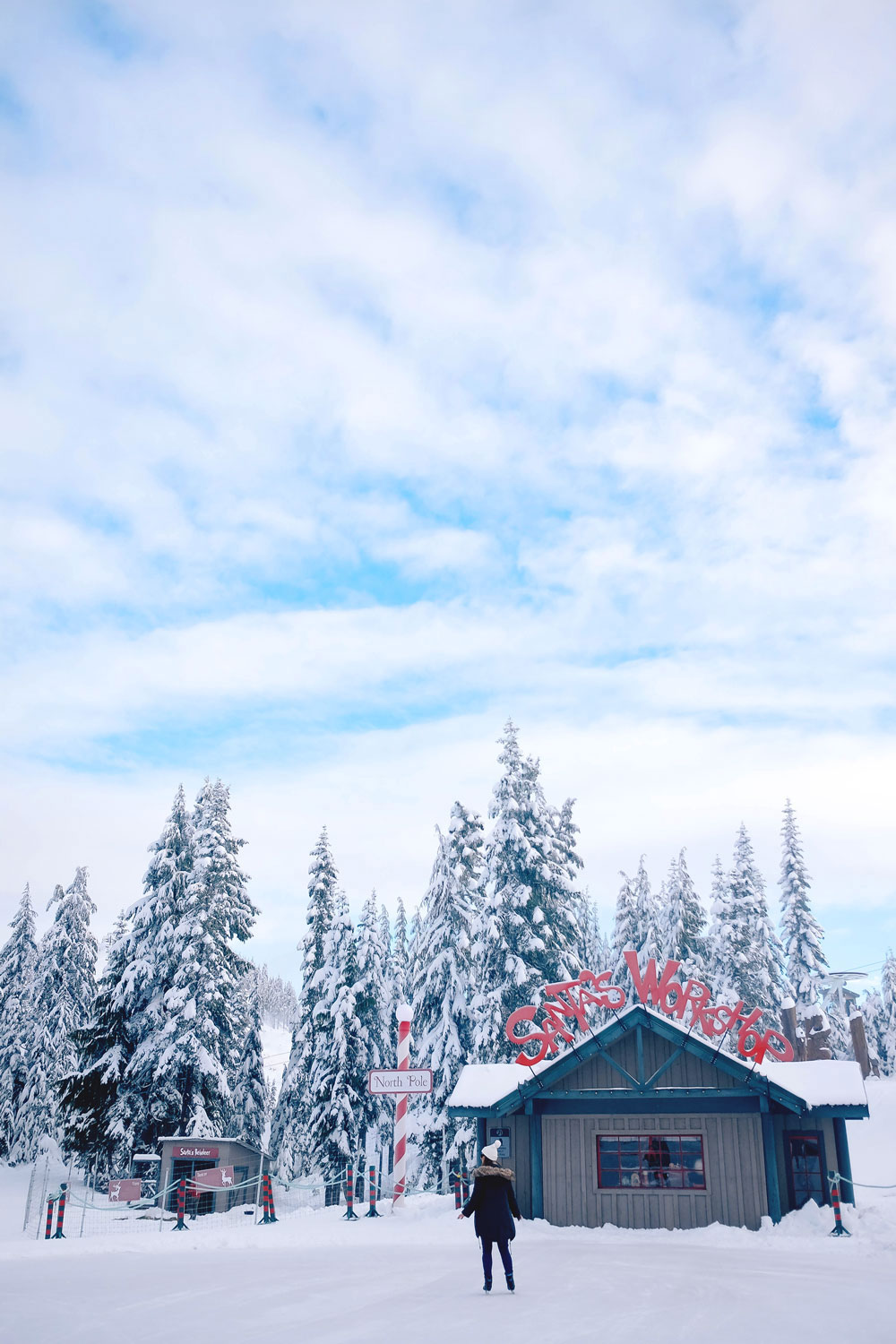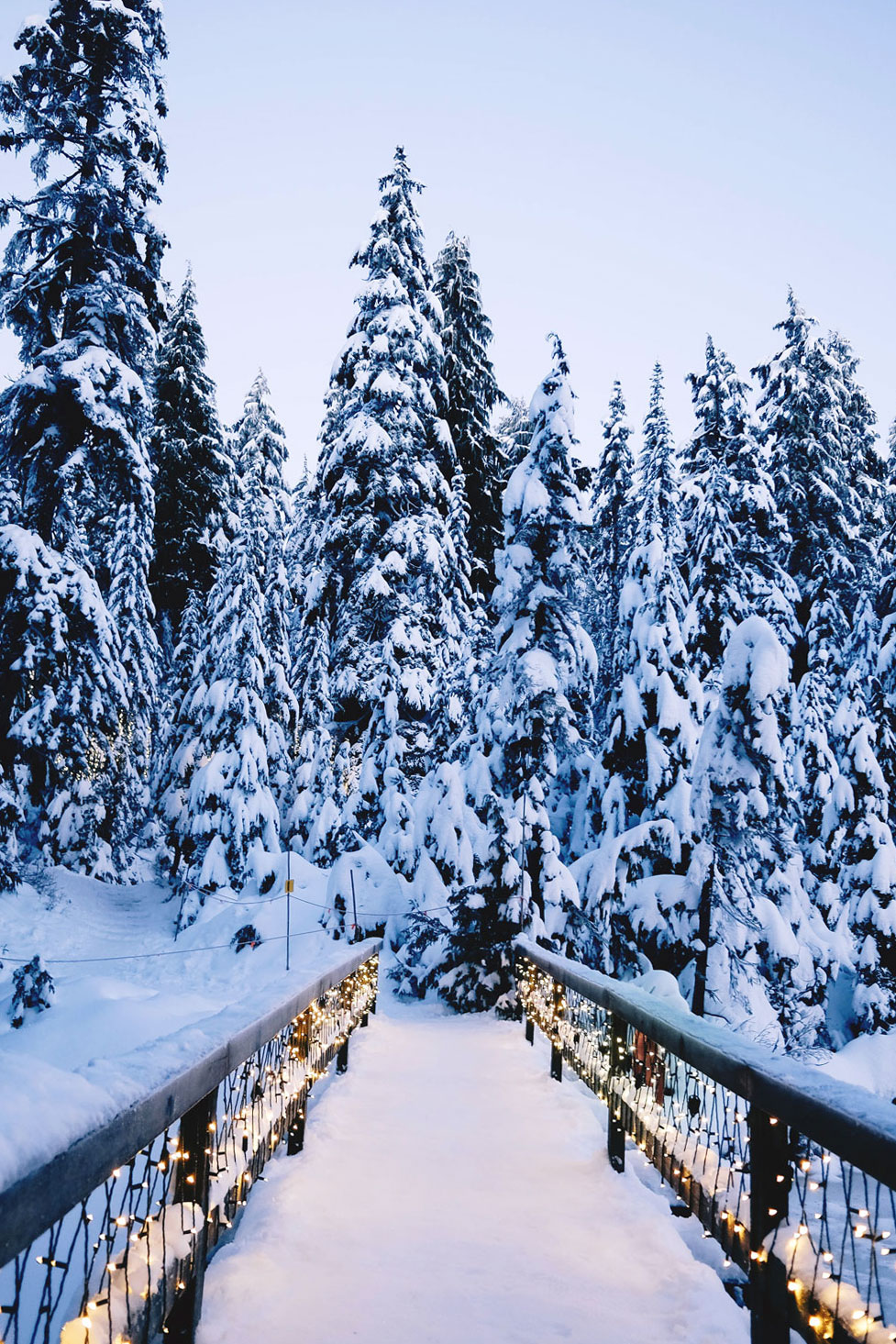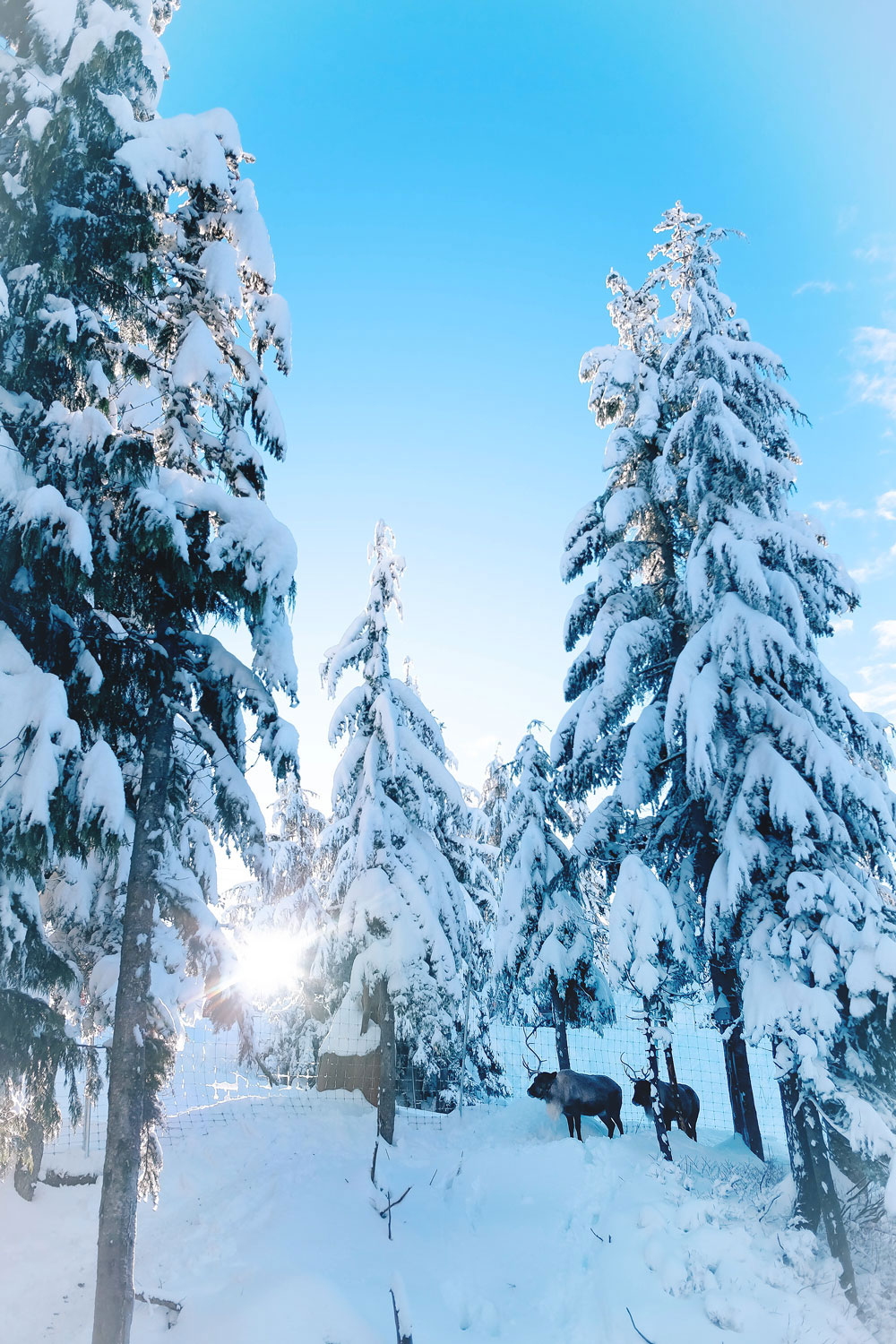 We also got to see Prancer & Dancer, the resident reindeer this year! They're so cute and I mean…reindeer?! What? Grouse honestly couldn't have put more effort into making this a true North Pole – I'm already obsessed with coming up every year (and will already be going up again this year!) but if I had kids, I could see this being all the more special for them.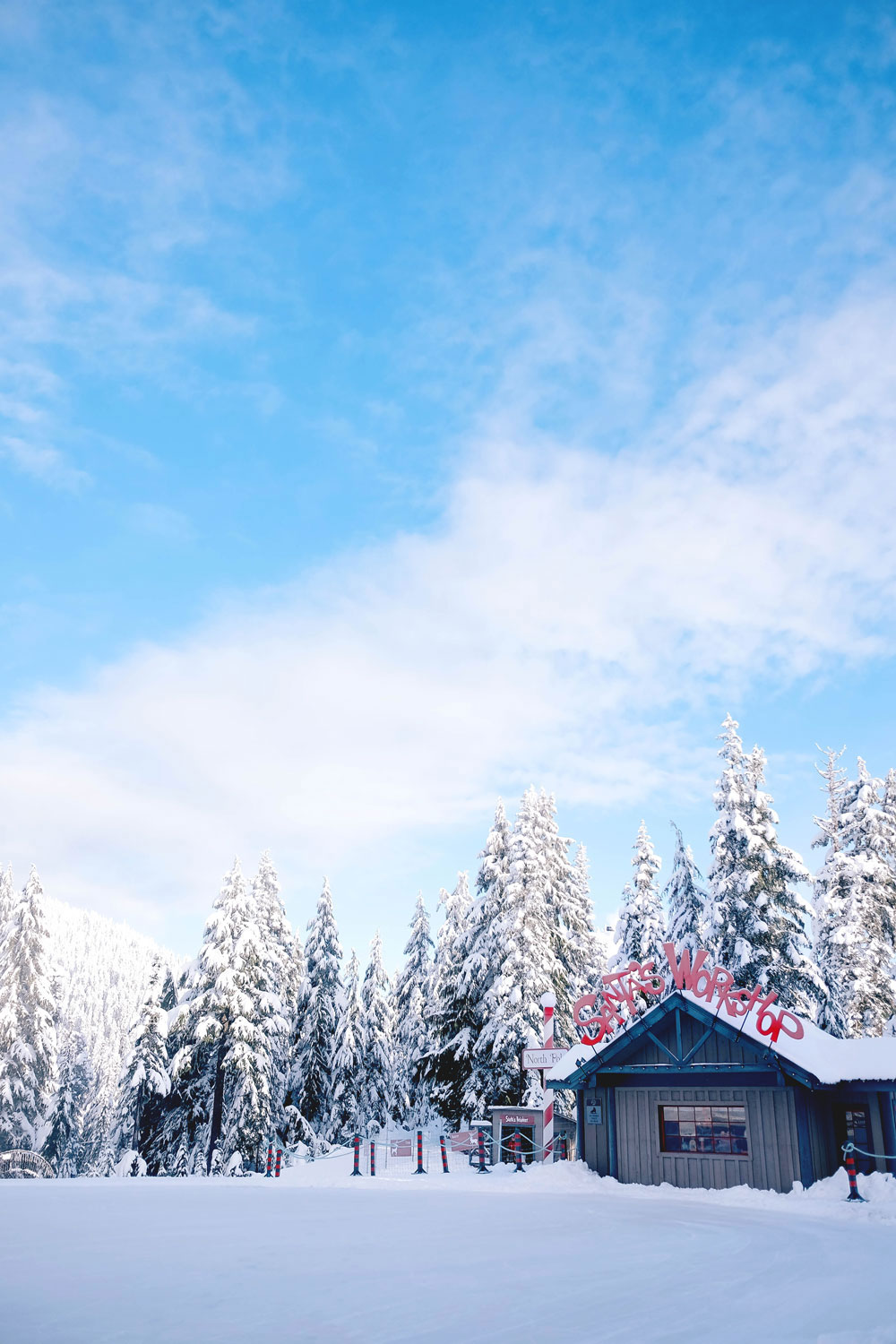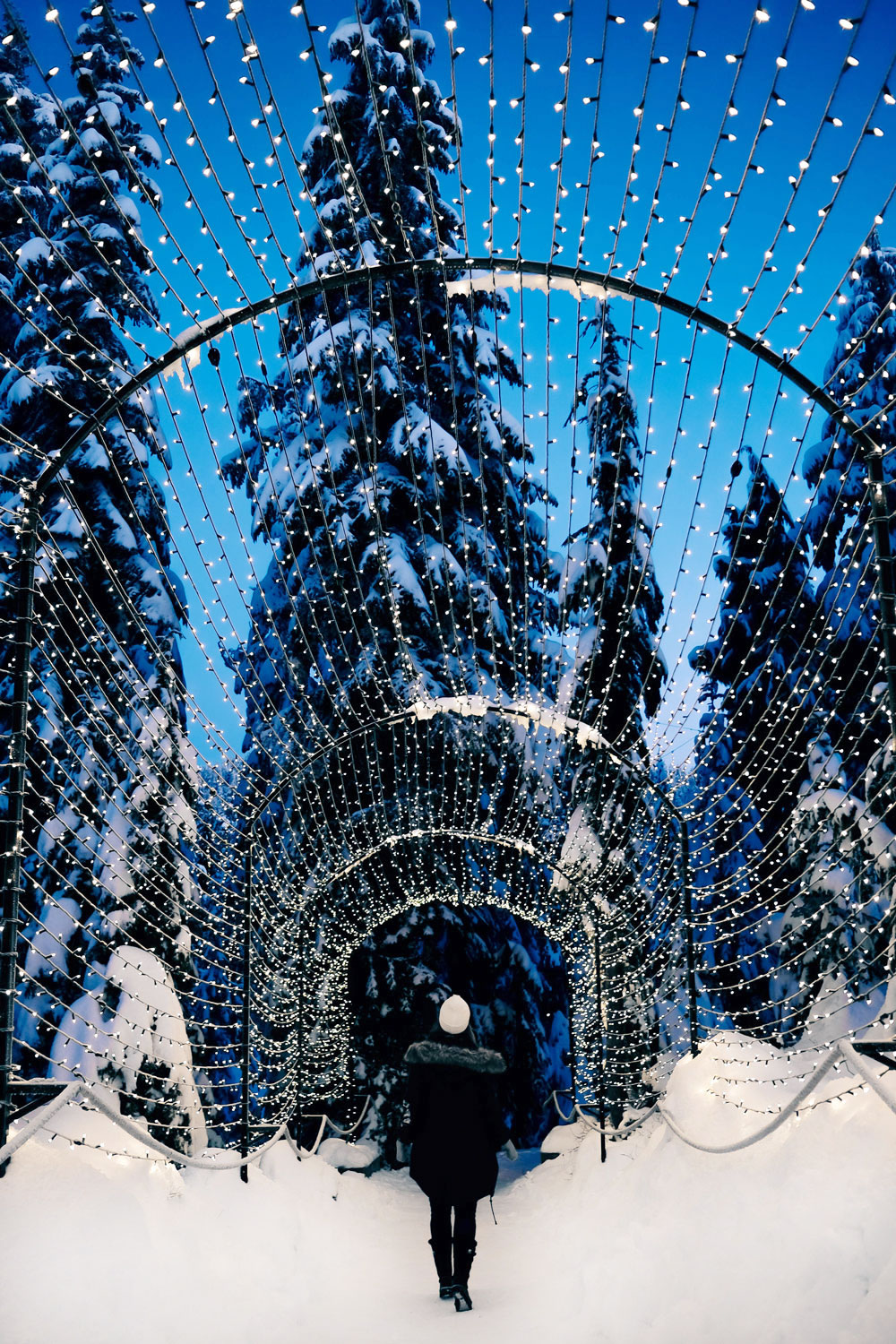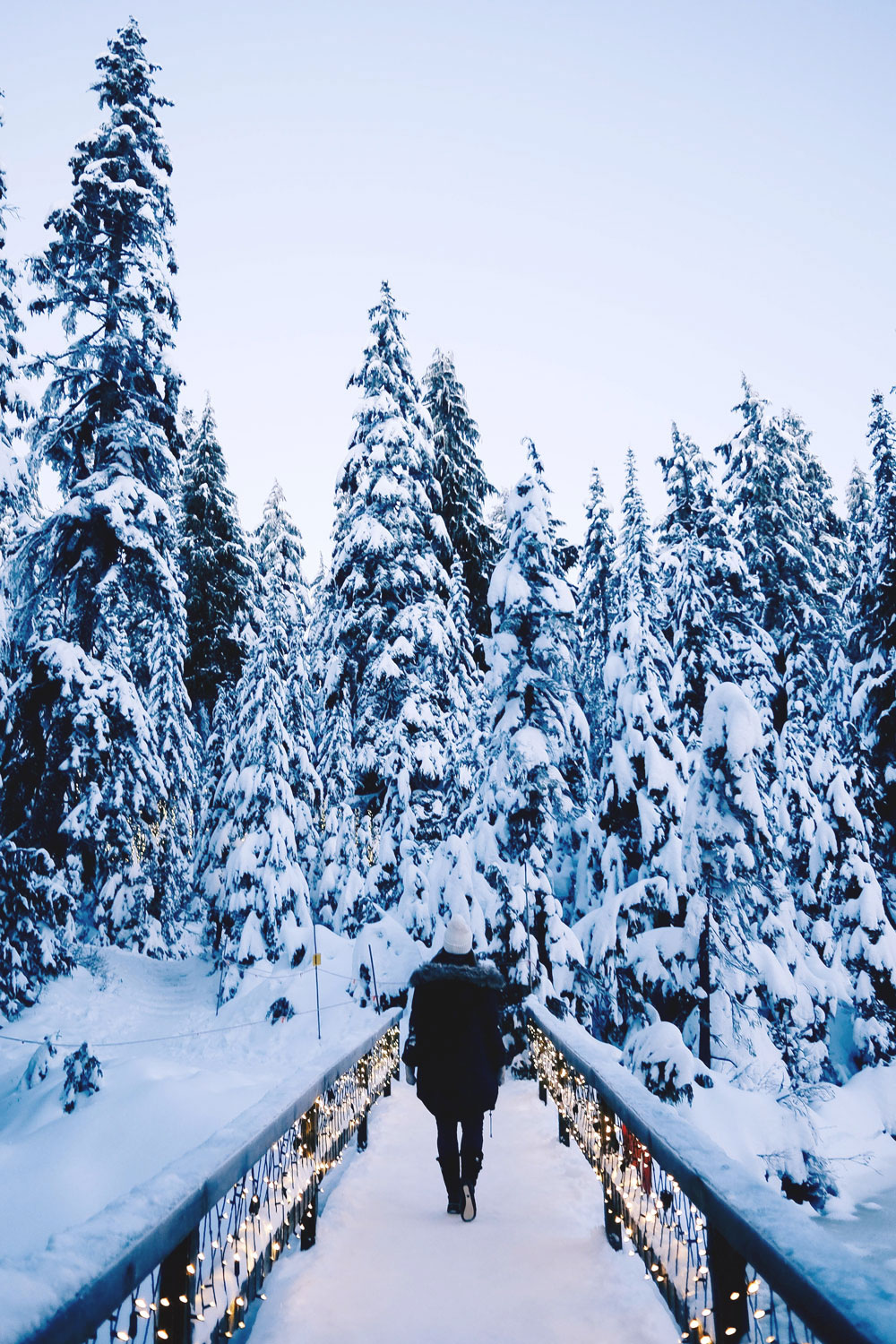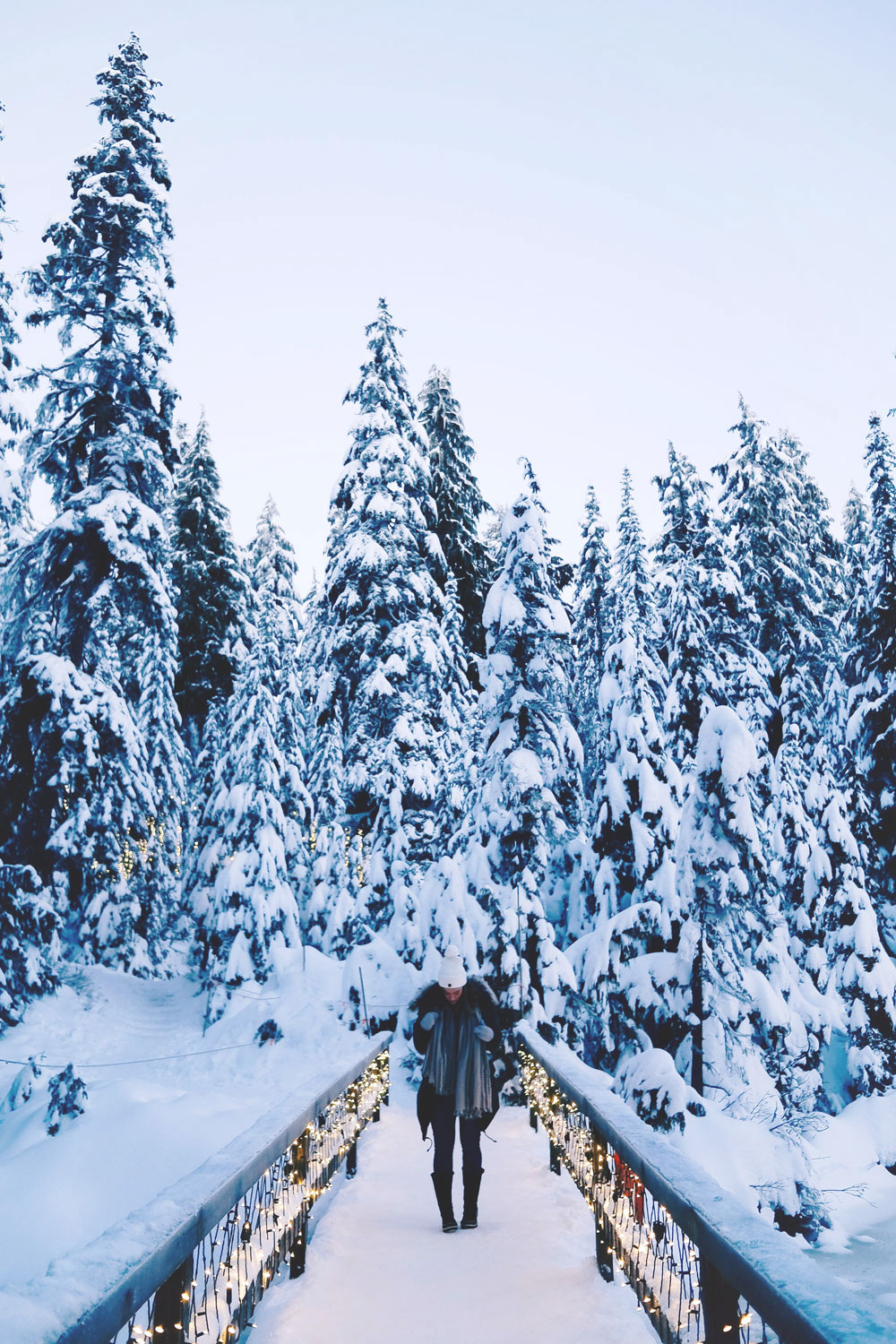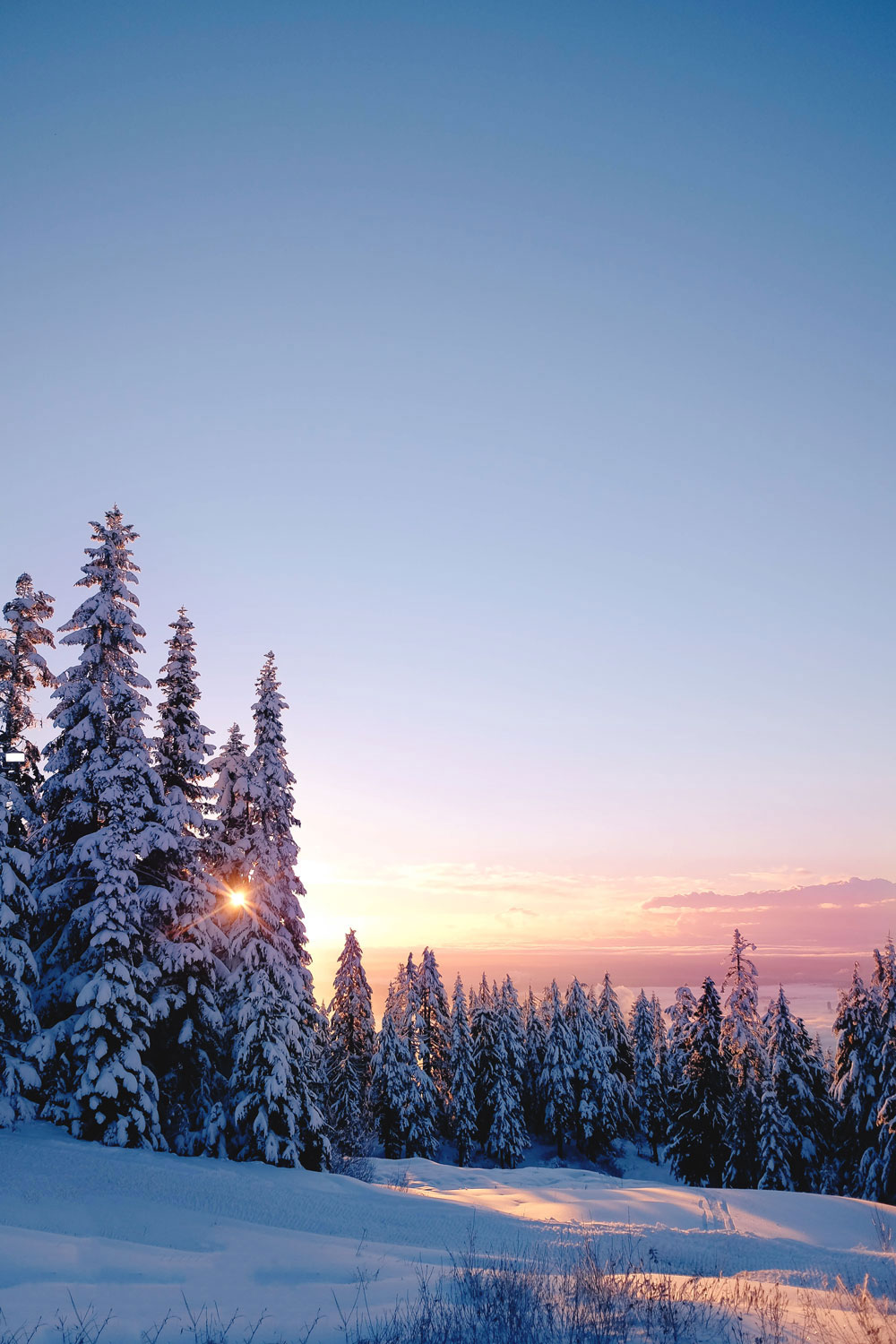 If you can make it up for sunrise, it's pretty much the most magical thing you'll ever see. I don't know why, but any snowy sunrise scene like this makes me immediately think of that scene in the Grinch when all of Whoville wakes up. Is that weird? I don't really care if it is because that scene always brings the warm-fuzzy feeling so happy to have that association (even if it means I might be a child)!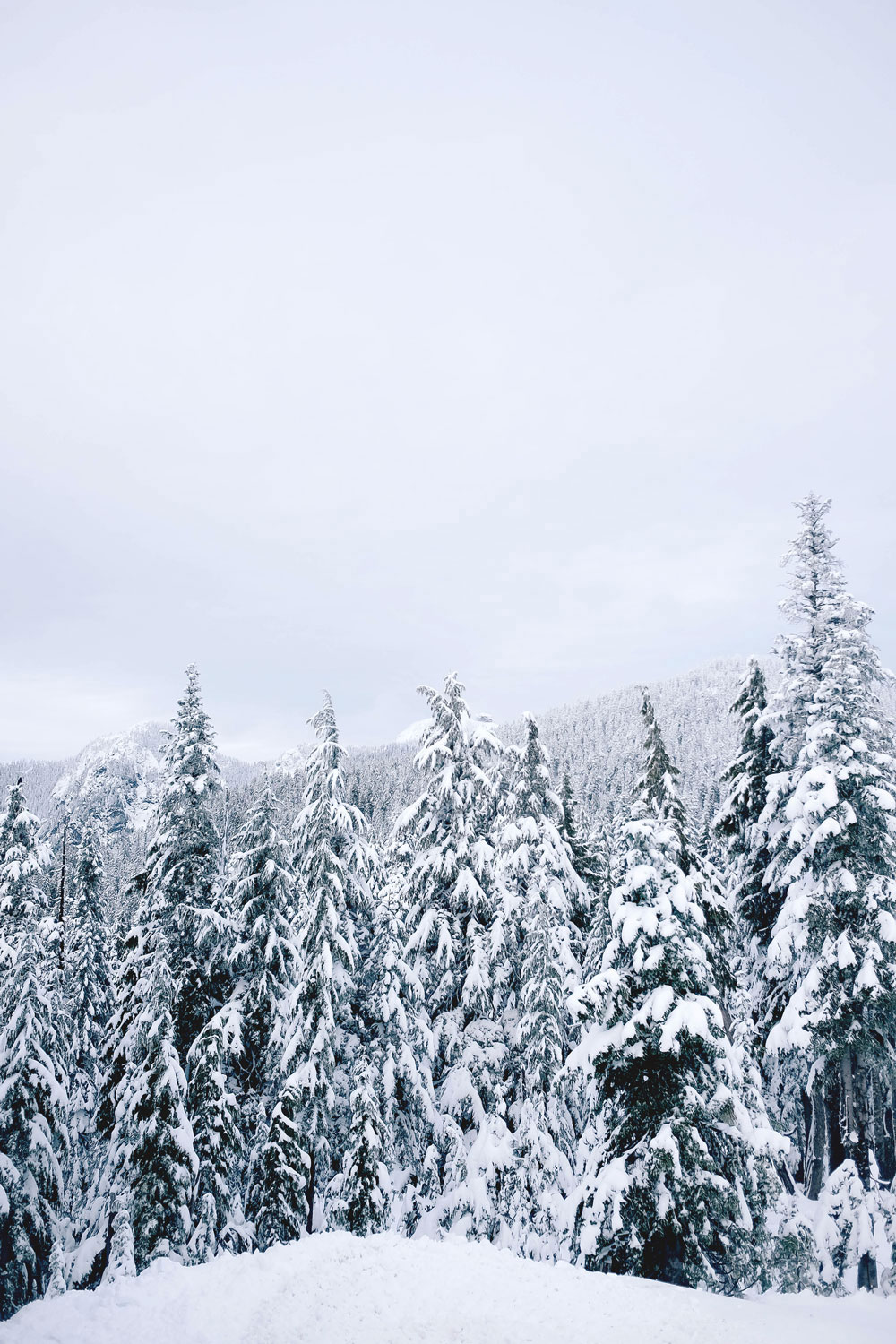 You can also head inside the chalet and warm up with a snack, head down to the theatre to catch a Christmas flick and lots of other elf fun (from sending letters to Santa to making little festive buttons!).
If you're in Vancouver, please make your whole festive season and head on up to The Peak of Christmas! I can't stress enough that this will be the most special day out of your whole holiday season (except for maybe Christmas). A big thank you to Grouse for having us up!