We are officially 1 day away from 12 days to Christmas – what?! Time has been flying by uncomfortably quickly all year for me but this slide into home (i.e. the new year) is really freaking me out! For instance, the Christmas party Matt and I chatted about having at our place months ago that felt like it was eons away for so long is now all of a sudden happening this weekend. I've chatted lots about party style over this season but especially now that we're really in the thick of it, it's time to really have your outfits at the ready!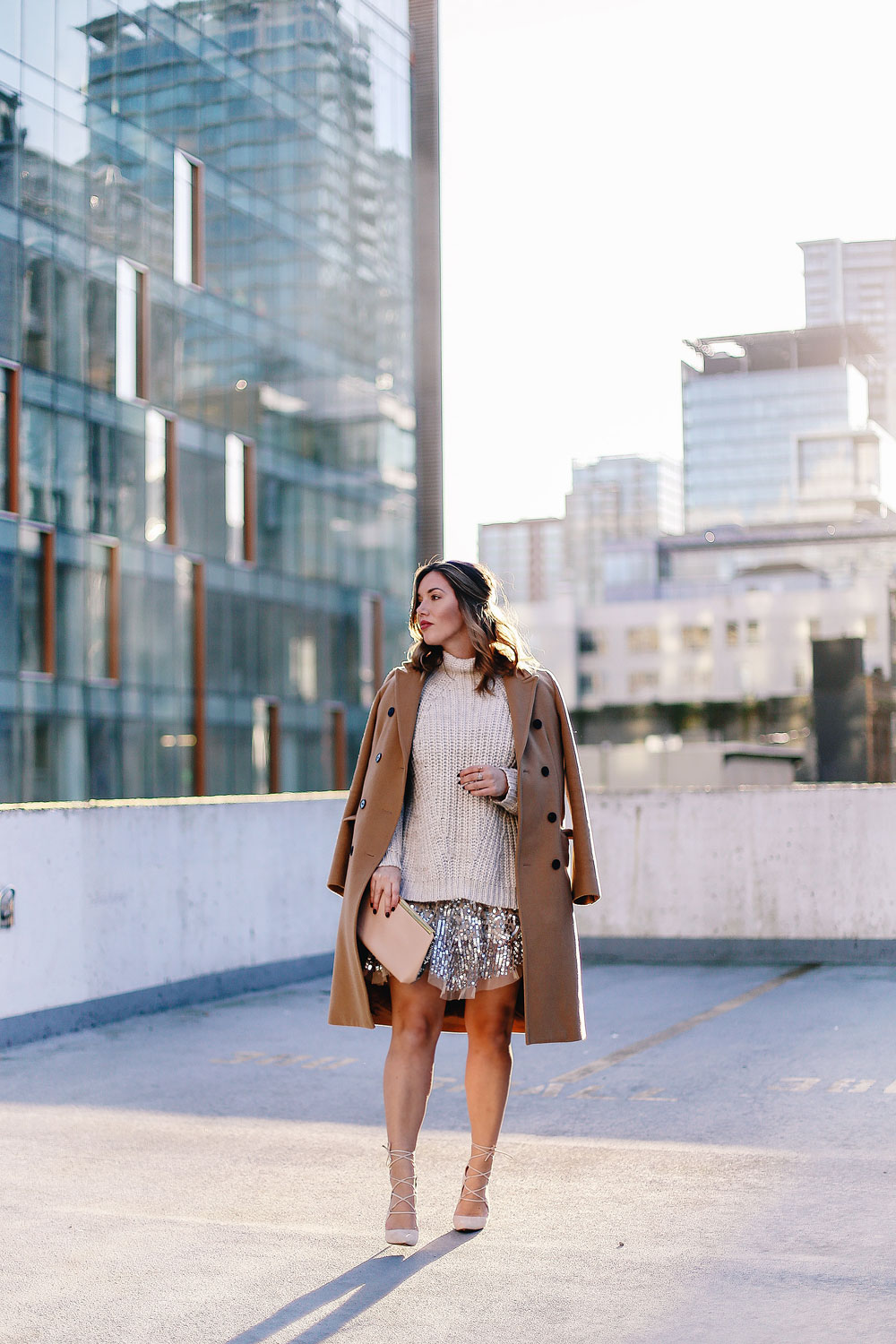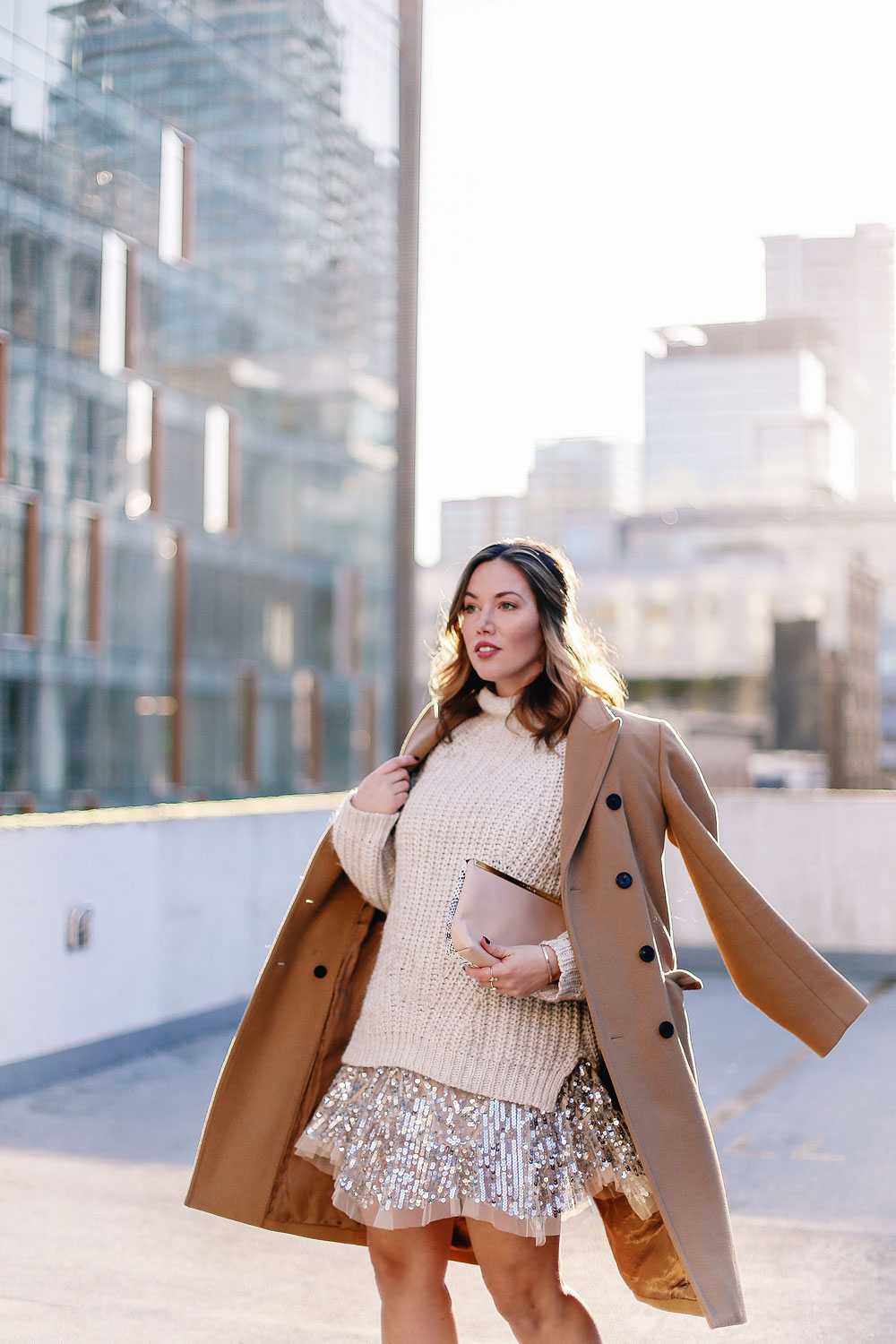 I've worn this Free People sequin dress (this one's similar and under $50!) countless times and for such a show-stopping, eye-catching piece, I've found it surprisingly versatile. On its own for New Year's years and years ago, styled with an A-line skirt over it for the following New Year's or with a soft blush knit over top, I somehow keep finding ways of breaking it out over the years.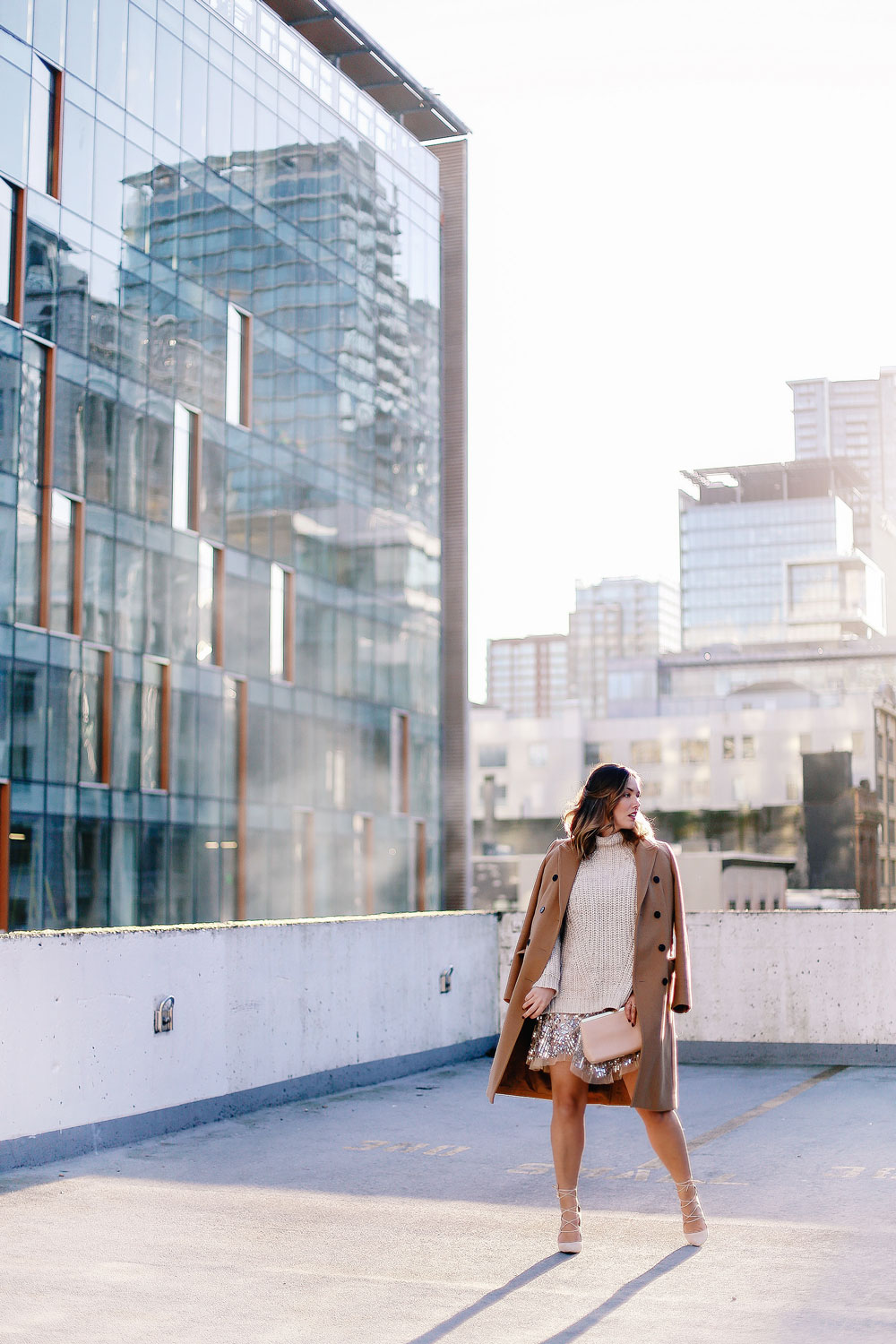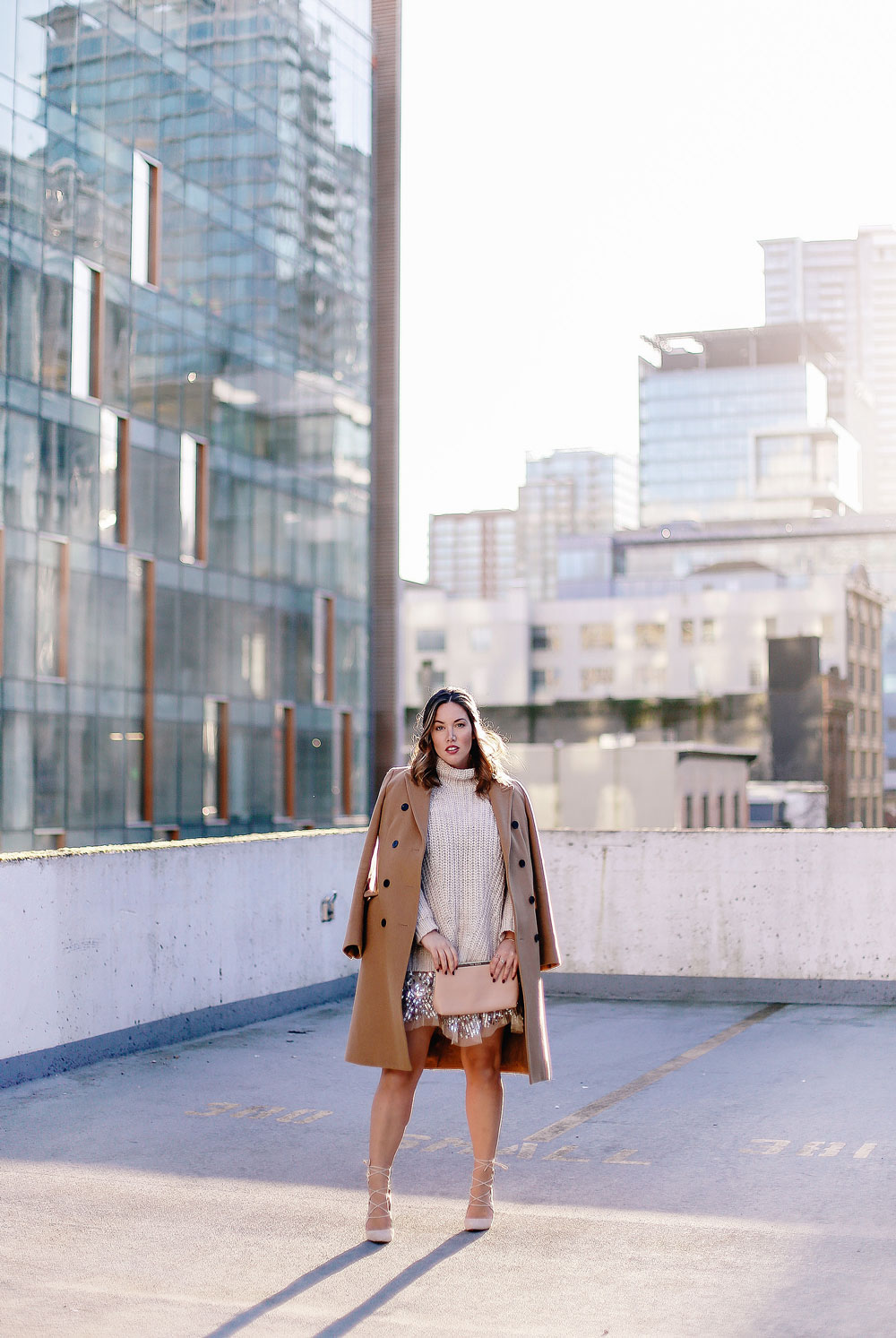 This is perhaps my favourite iteration though, mostly because it most captures this obsession I've developed the older I get with finding that perfect balance between juxtapositions. A cozy sweater with an extremely femme dress, sexy heels with a classic menswear-inspired coat.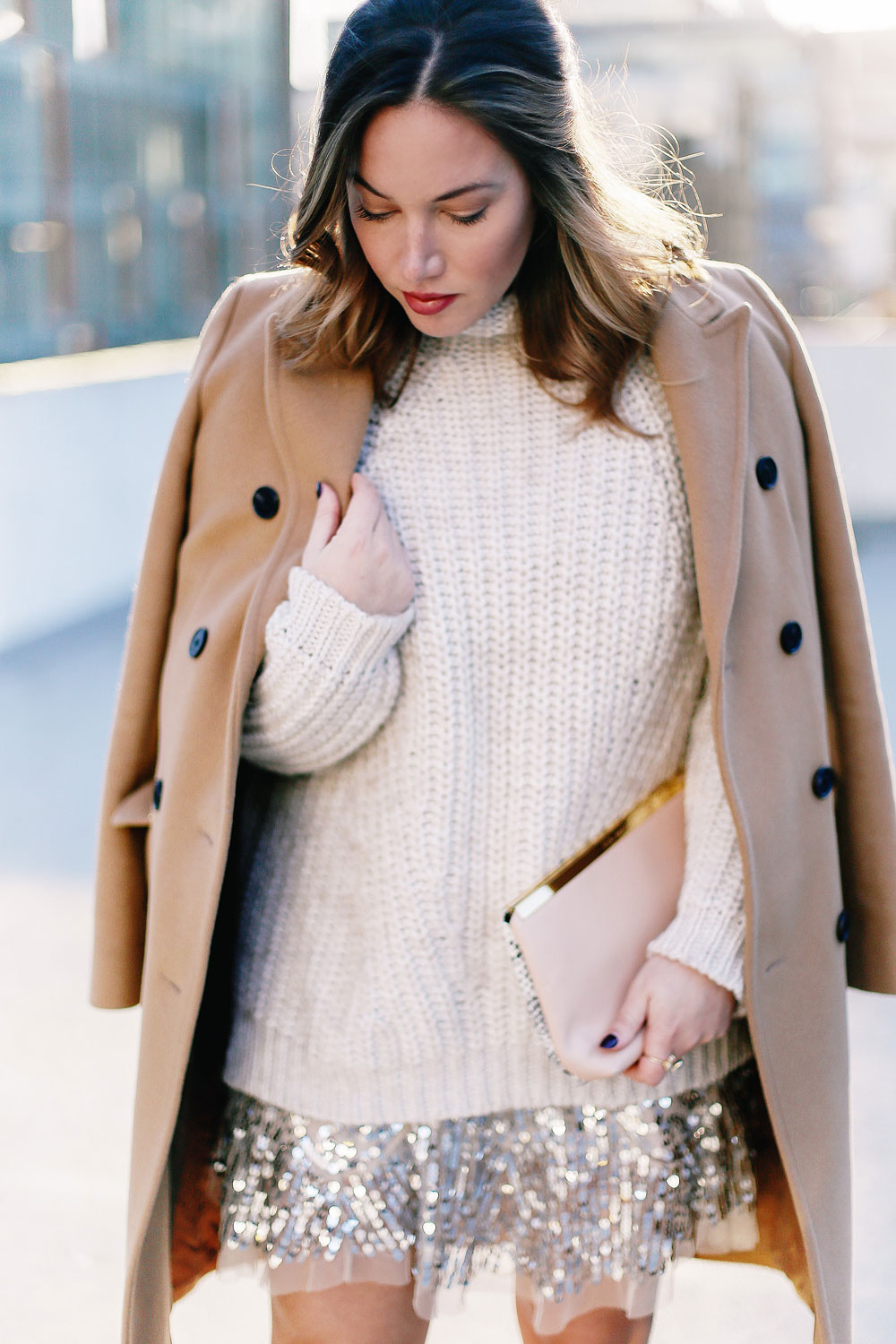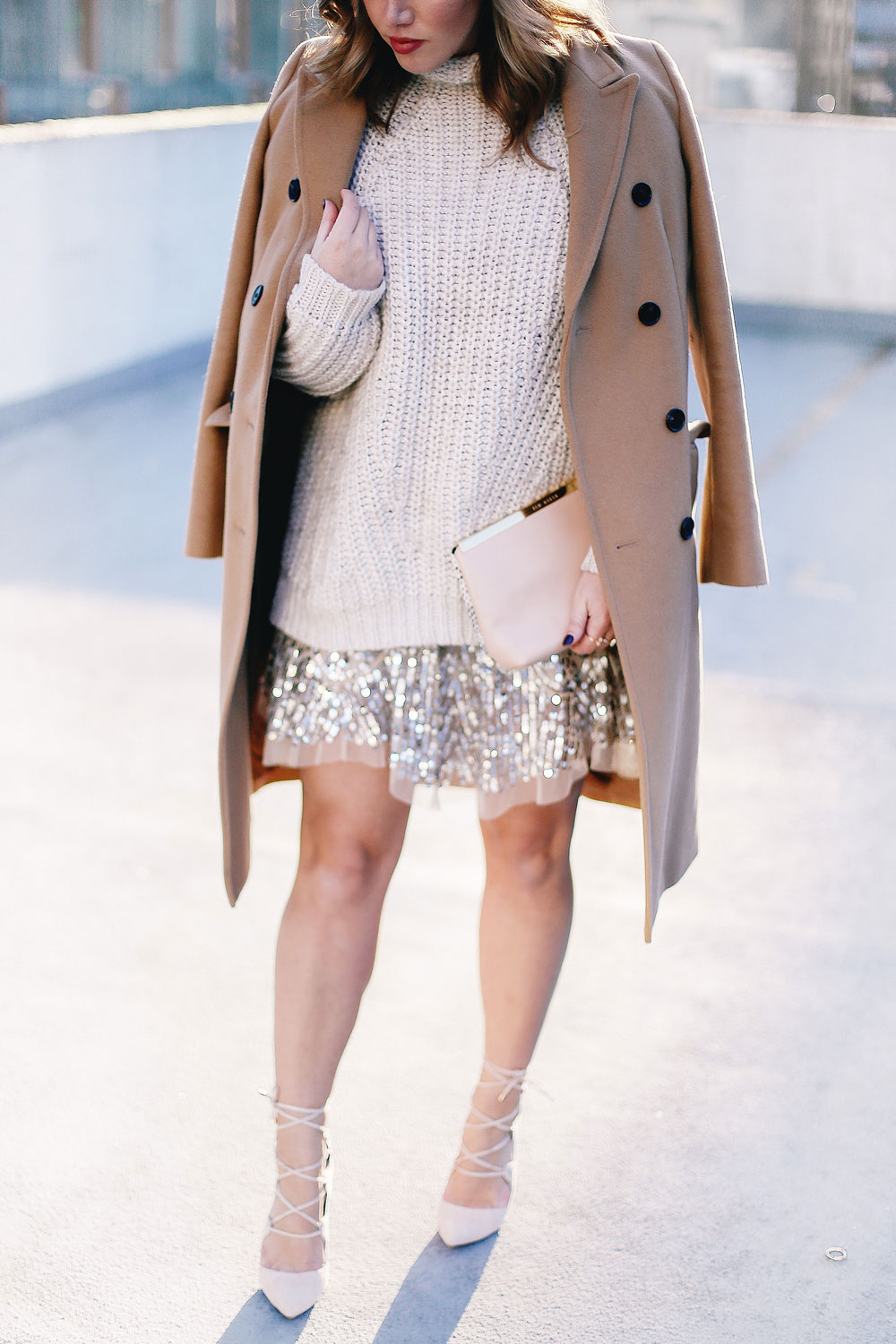 These RAYE heels are not everyday wear (well, not everyday wear for me at any rate!) but they are so, so good that I've gotten surprisingly amazing mileage out of them. And as for this Free People dress, well, as mentioned above, if you invest in sequins in a neutral tone, you can get some pretty amazing cost-per-wear out of it!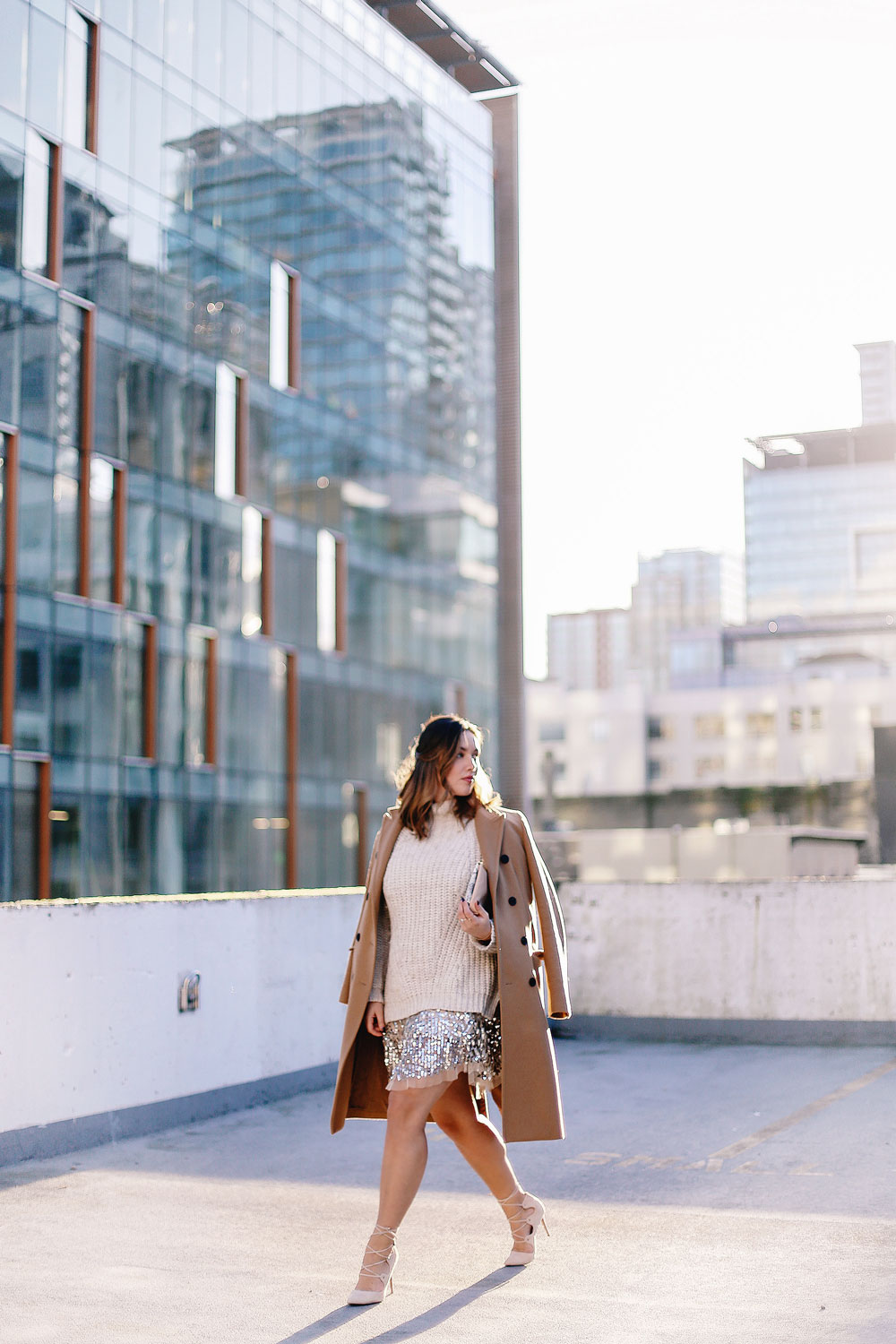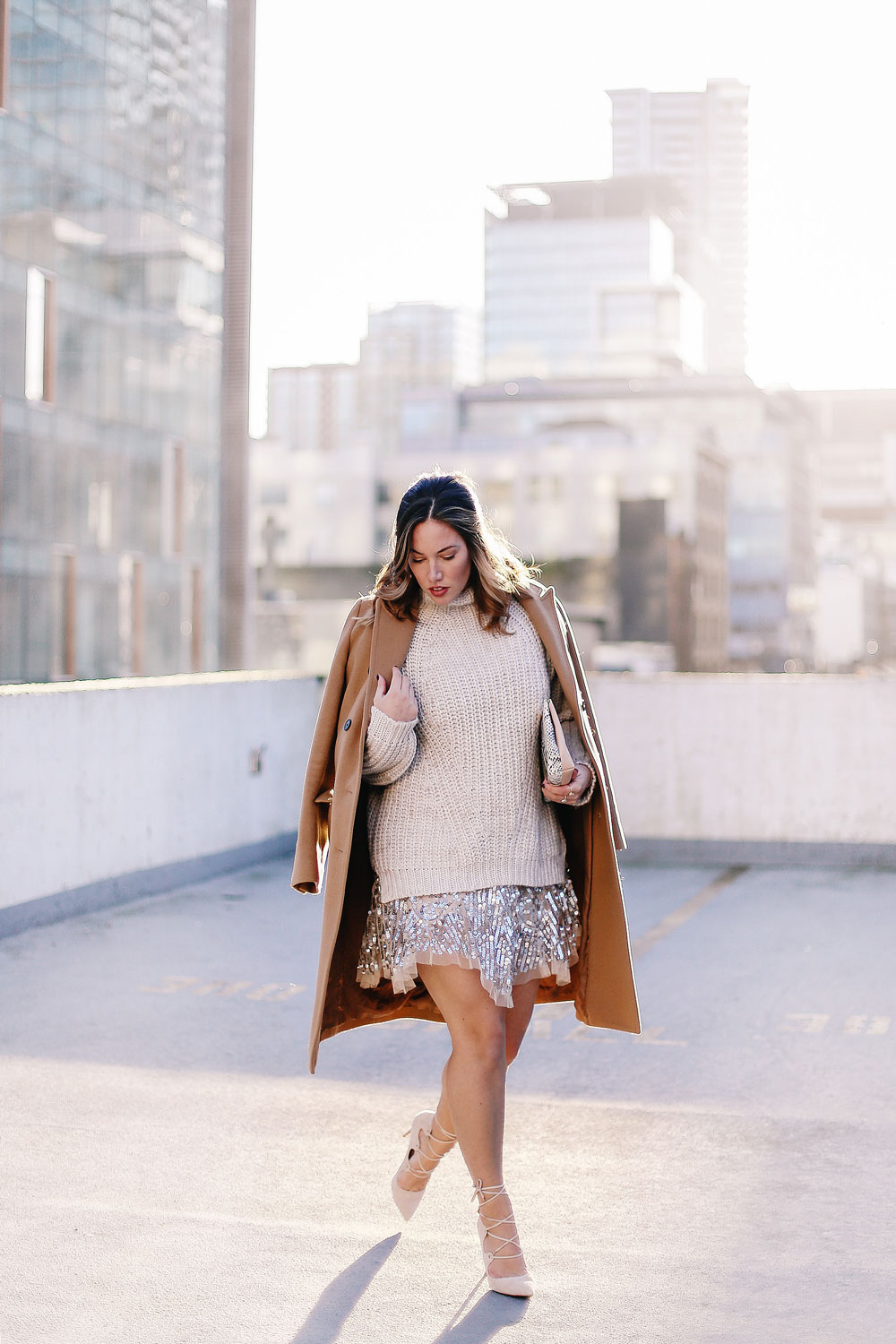 What I love the most is that both this Aritzia coat and Sanctuary sweater add levels to the look (similar options here for the sweater and the coat) – outside for part of the evening and worried about being chilly? Keep the coat on and ditch it when you first step into the party. If the party really amps up and you get too hot, then go full-sequin in just the dress! Layers, people! They're the best.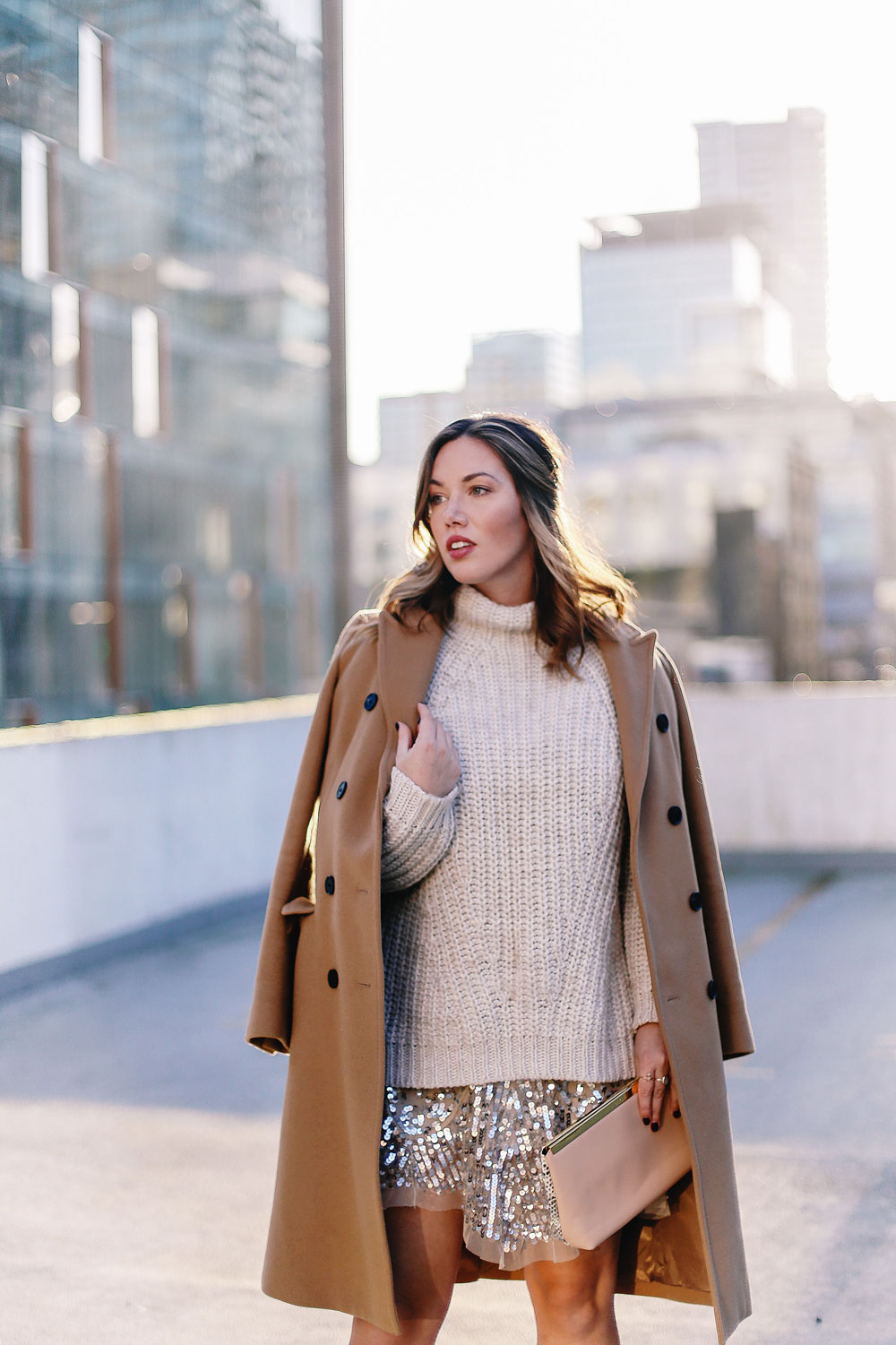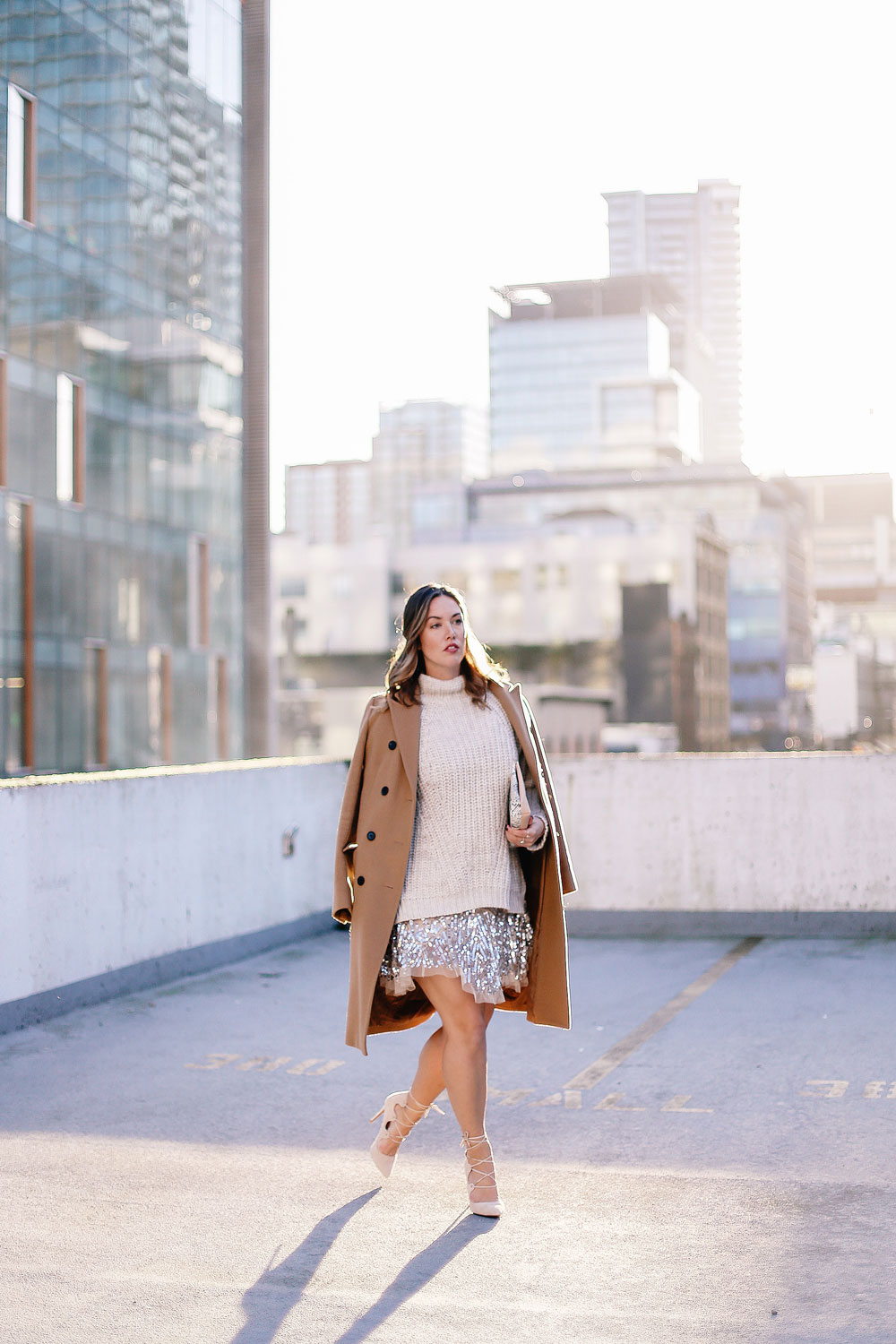 Simple accessories with my perennial fave Leah Alexandra and a sleek blush clutch and I'm set, plus leftover half-up magic via my boo Chris Weber from our hair tutorial (you can see it here!).
What parties do you guys have lined up this season? Tell me in the comments below and I might be able to pull some style tips around the specific shindig!
Photos by Alicia Fashionista