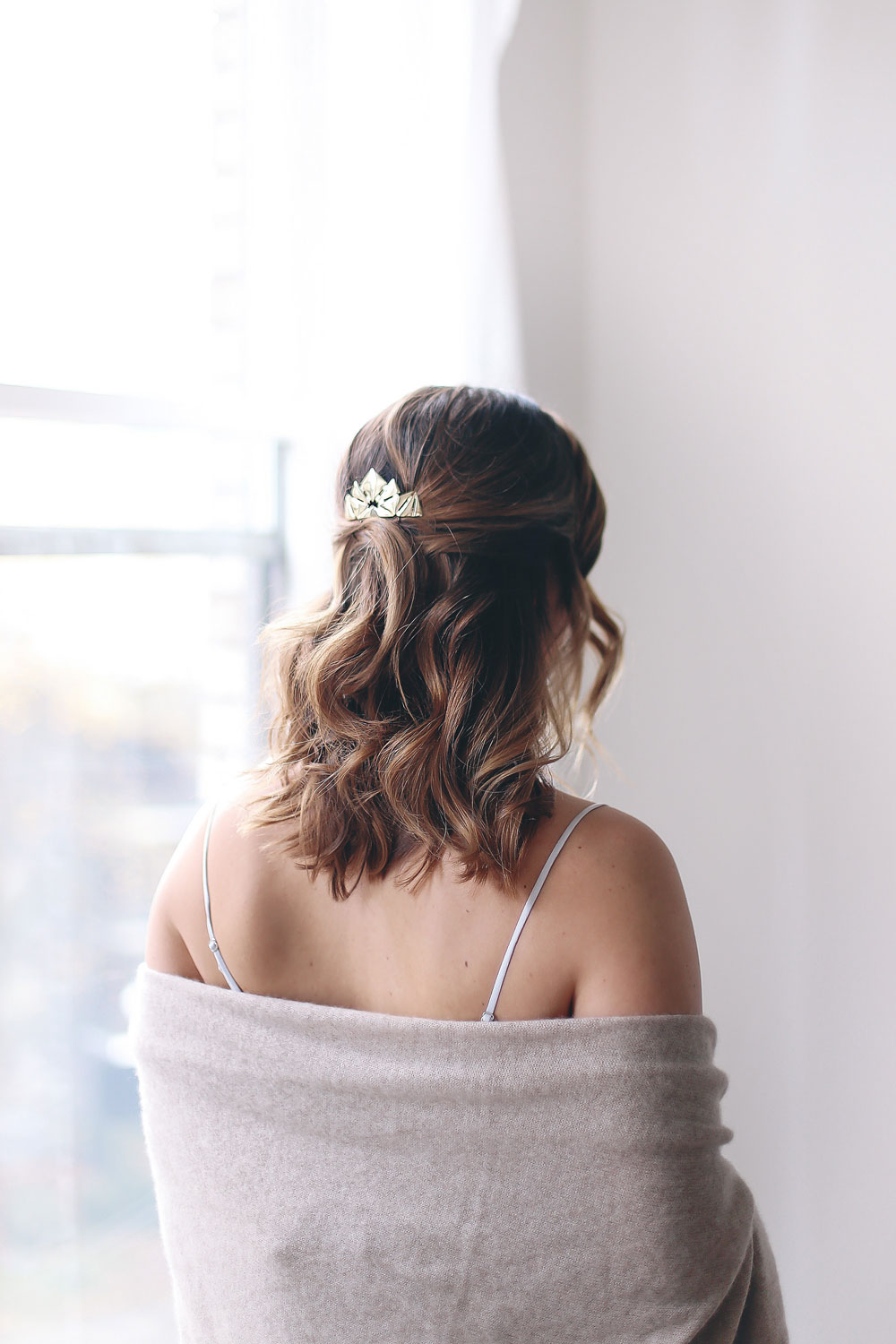 Happy Tuesday lovelies! We've had our first snowfall here in Vancouver and it's got me feeling all the holiday feels. I'm so excited to kick off the first in my holiday hair series with my boo Chris Weber Hair, the most incredible stylist. We shared how to get the base of all these upcoming three looks (including this half-up beauty today) last week with this simple curly hair tutorial (PS check out the video here), but now it's time to start building on top of that for more festive looks!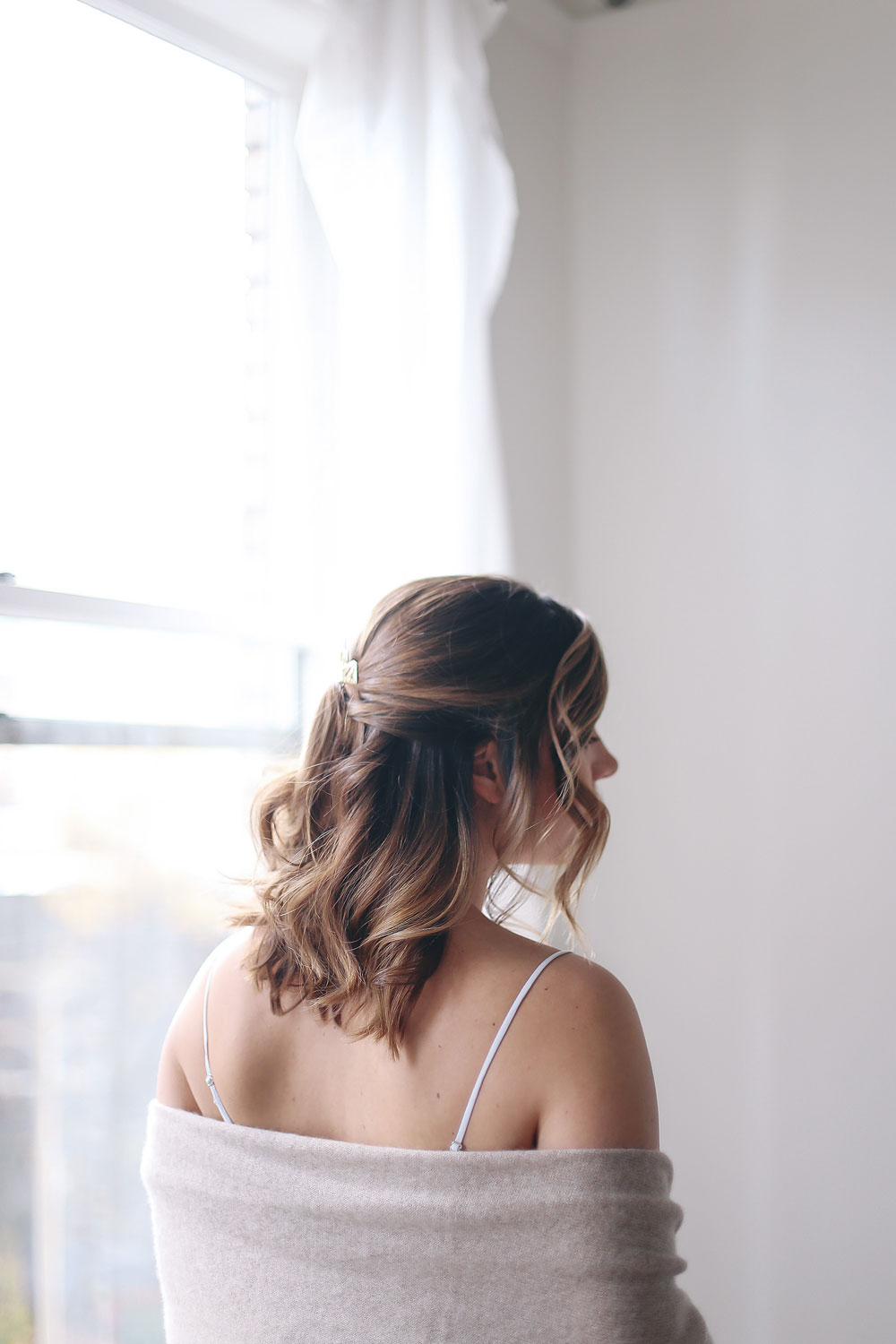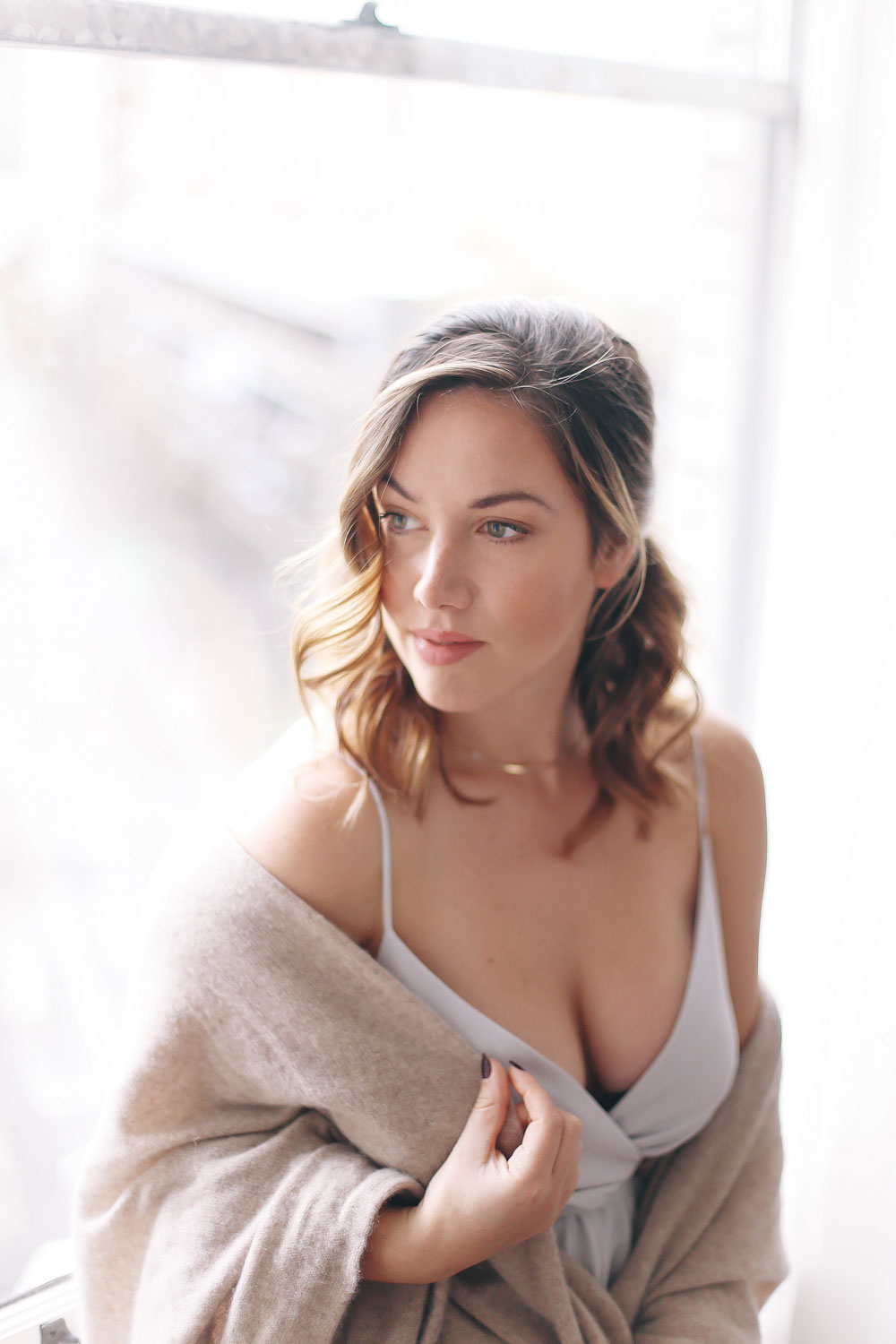 This hairstyle is deceptively simple – the glamour of it all comes from the metallic crown pin by KITSCH, which I've never thought to wear but once Chris set it on my criss-crossed half-up strands, I instantly fell in love. I love that this hairstyle is something you can wear at the office but that transitions so perfectly into an evening look – just slip on a dress and some lipstick and you're good to go!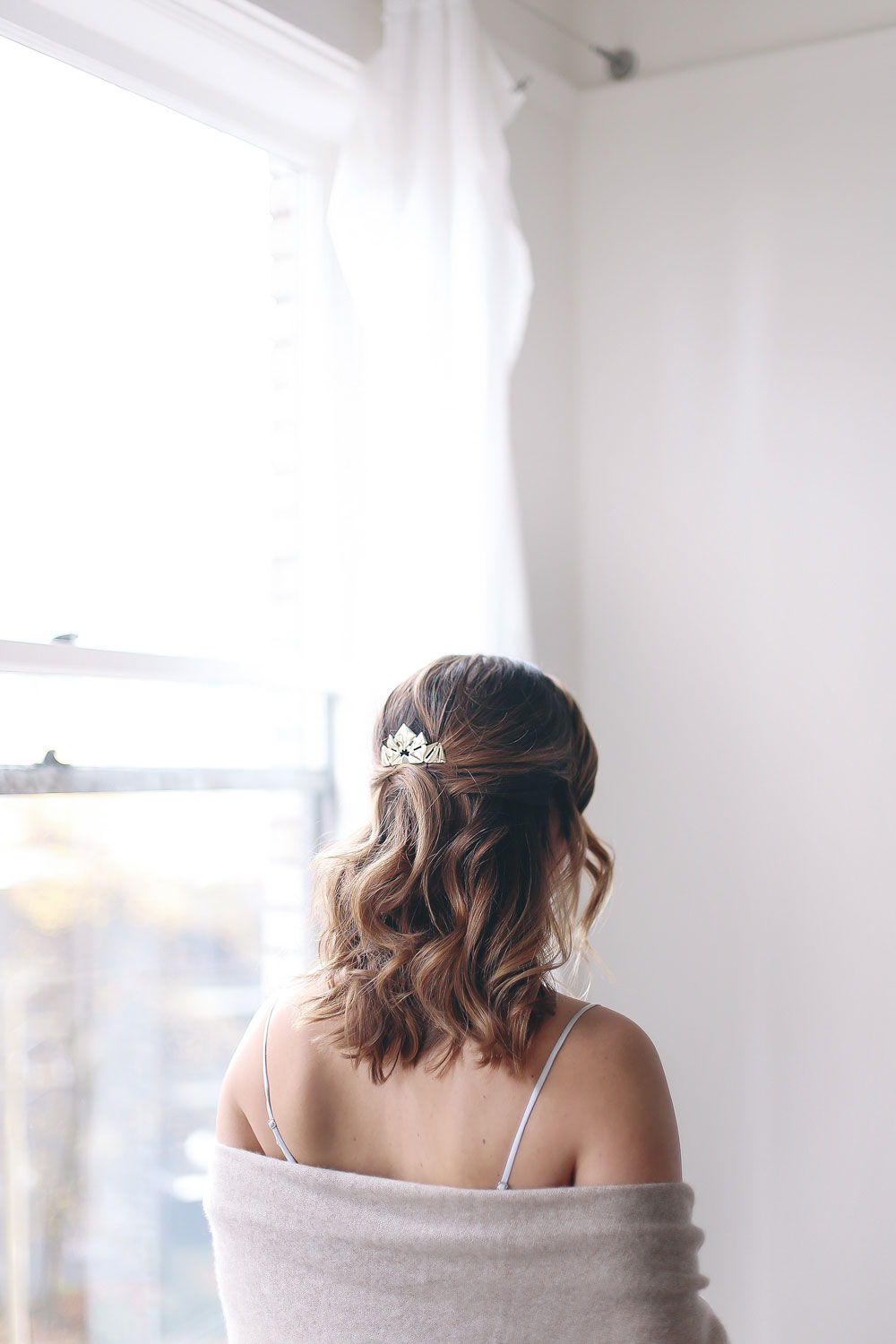 So first of all, if you haven't entered Chris and I's giveaway for 2 Ceramkore curling irons (the tool used here), do it now! Chris and I are giving away 2 per account so make sure you enter on both our accounts (mine here, Chris' here).
Now once you have your perfect curls done, here's the step-by-step on this style:
After curling your hair, take 2 face-framing pieces (but leave the shorter layers out!) and criss-cross them, pinning them in place.
Insert a metallic pin to conceal the bobby pins.
Quickly recurl your face-framing pieces and any other strands that fell a touch flat then do a quick hairspray spritz!
And that's it! Unbelievably easy but so pretty for a romantic holiday look! Stay tuned for all the other looks – coming so soon!
Photos by Alicia Fashionista