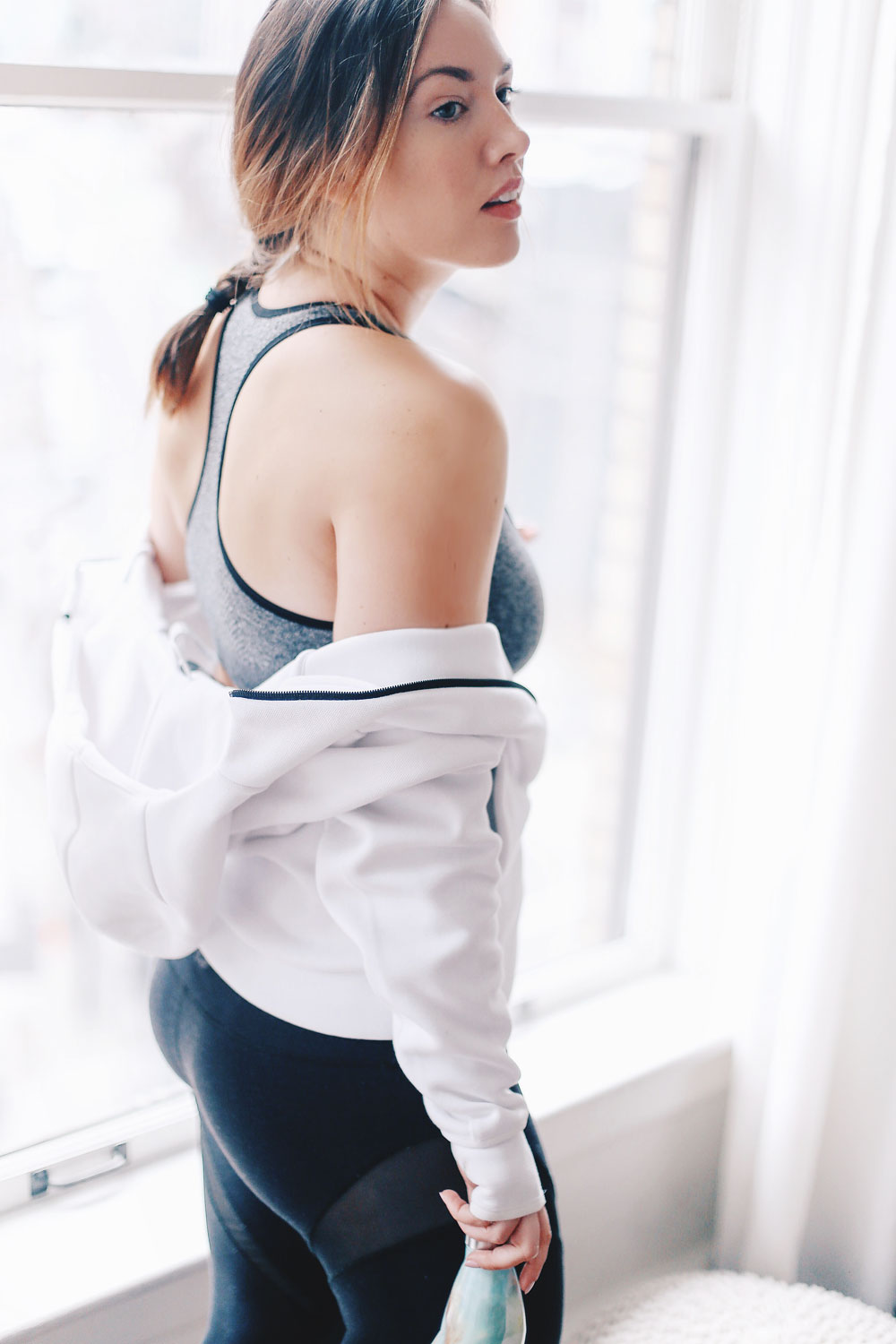 Happy hump day! I'm actually off to Equinox later today for my Equifit assessment so fitness is quite front of mind for me today (can't say I'm looking forward to the dreaded body fat test though I'm excited for the rest of it – will share on my Insta Story later!). After sharing a quick rundown of my workout last week on Insta Story, I got so many requests to share my elliptical routine that I pulled together the whole thing (which you can nab at the bottom of this post!).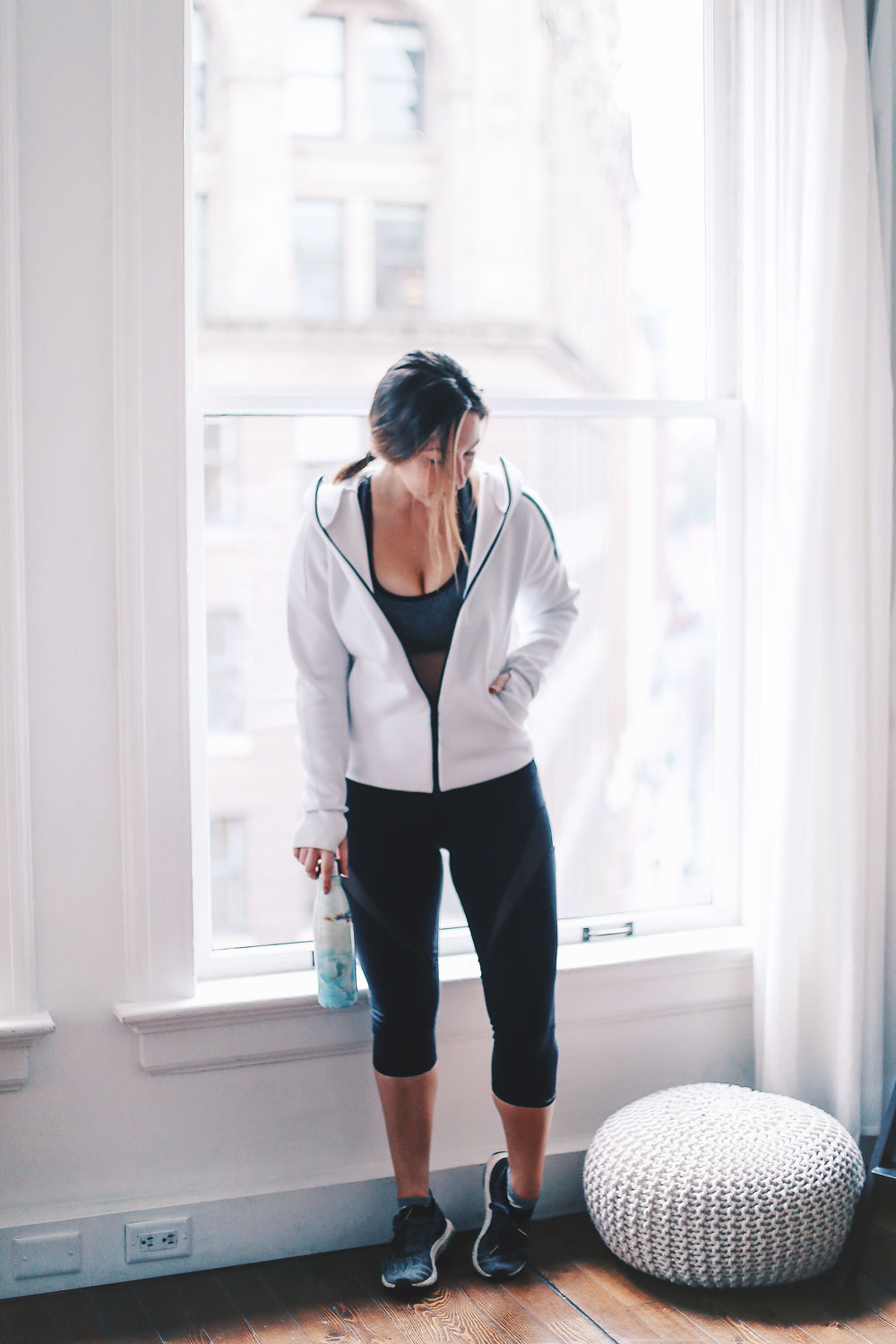 Despite my running background, I have always dreaded hitting the treadmill at the gym so the elliptical has actually always been my mainstay. But then when I injured my back and had to lay off the running (one year and counting, can't wait to get back to it hopefully soon!) I really had to rely on it. Quite frankly though, I'm pretty lucky because I genuinely love it – it's so easy to get a crazy effective workout, it's gentle on your joints and back and you can really easily control settings to blast through intervals and the like!
So without further ado, my 30 minutes sweat session below: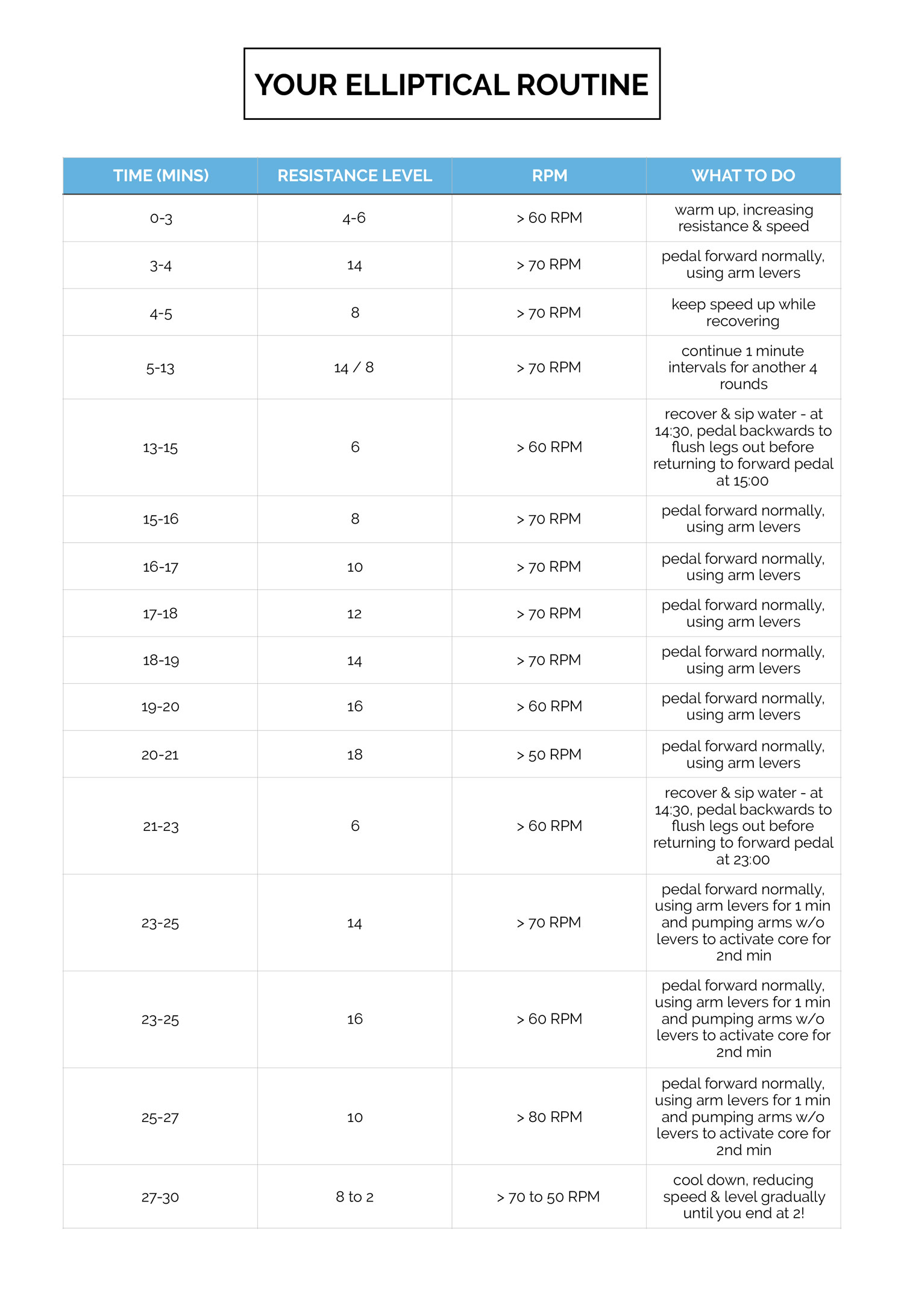 If you'd like, I can also send this printable straight to your inbox! Just sign up using the form below!
I'd love if you'd try it out and tell me what you think! I typically use this as a warm up to my weight training routine – and on that note, make sure you're signed up to my YouTube channel because my fitness routines (and so much more, from beauty to style to travel) are coming to that platform every Thursday! I've been having so much fun creating new videos but as always, if you have anything specific you'd like me to cover, just let me know!
And finally, it took some time but after getting lots of emails or comments over the years about my fitness routine, health journey and also the recent road to recovery I've been on since injuring my back, I thought it would be an amazing challenge for myself (and hopefully result in a ton of useful, easy-to-apply and motivational tips/tricks for you guys!) to launch #fitorbust, a fitness initiative where all my 2017 health, fitness and wellness content will be streamlined into! I'd love if you'd keep an eye out for that hashtag #fitorbust2017 on social and more than anything, if you guys try out any of my #fitorbust2017 tips, I'd love if you'd include it in your social shares!
Photos by Alicia Fashionista