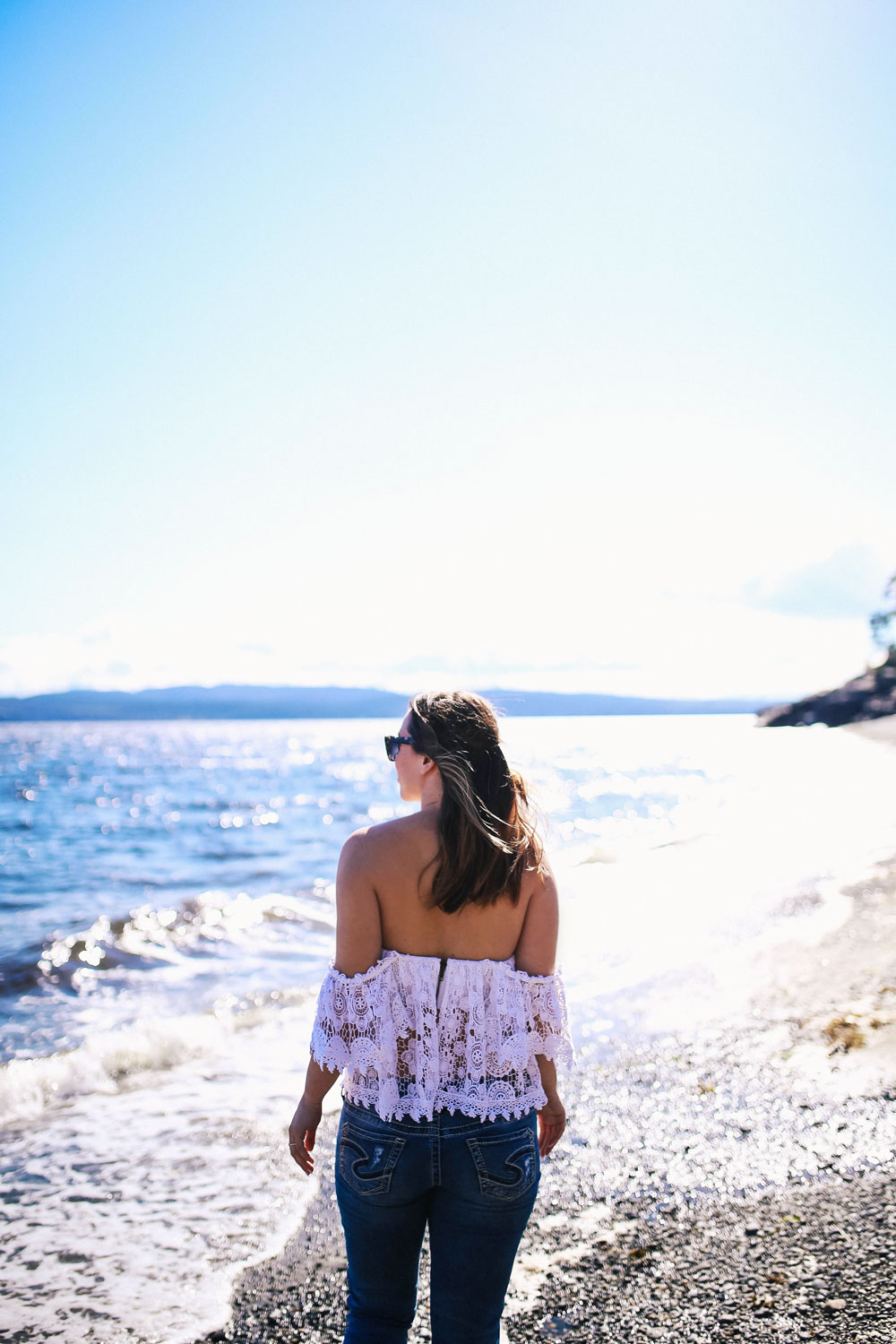 To me, this time of year always means slowing down a bit—soaking in the last warm days of he year as we ease into fall temps, savouring the sunshine and really spending time outside as much as possible. This naturally extends to my style, from working in as many summery pieces as possible while I still can to going more au naturel with the last of my summer tan and really going for that beachy hair as much as possible.
This post was created in partnership with the John Frieda® hair care team and London Drugs but all opinions are my own.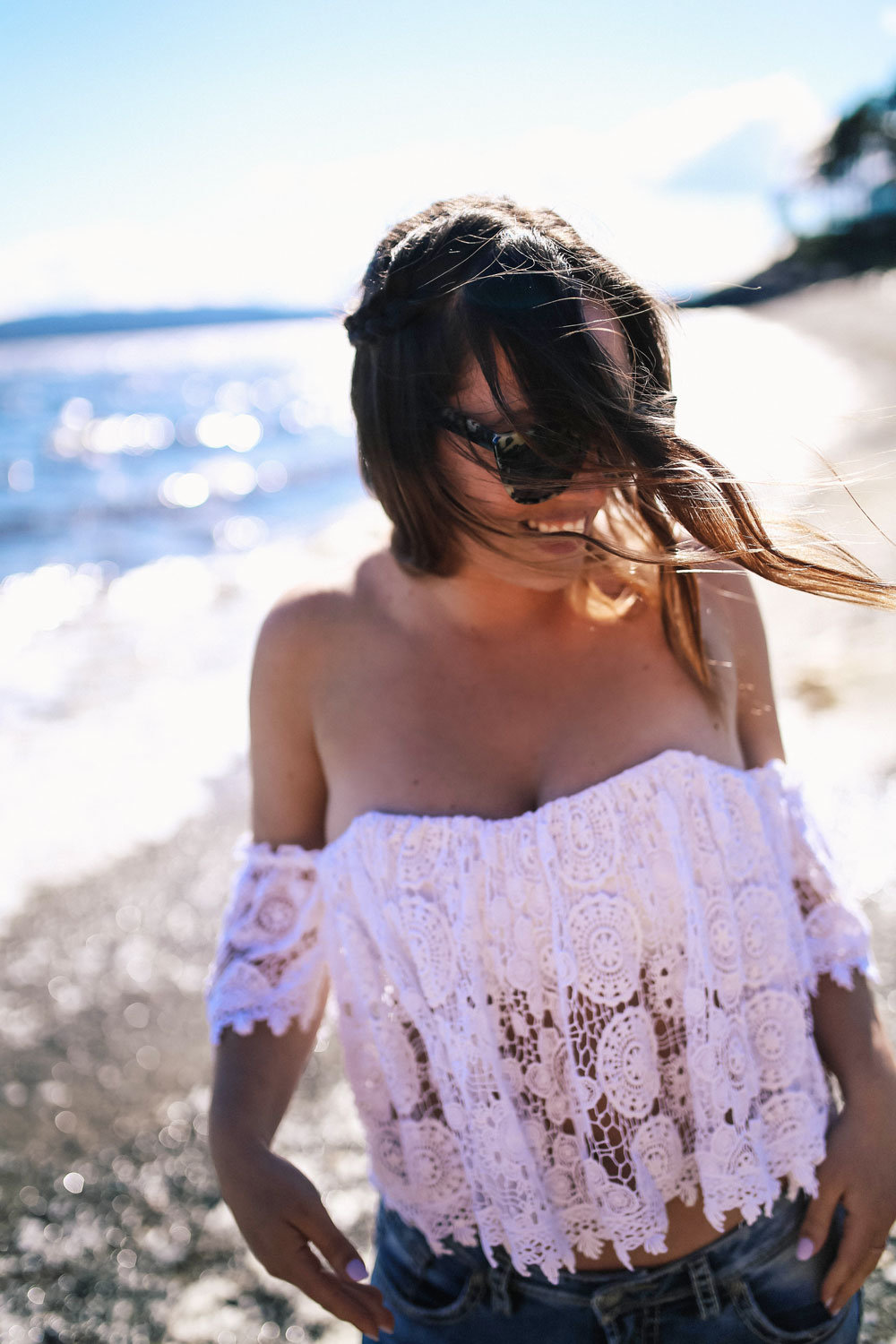 My hair actually lightens up loads in the sun but I like to help it along with some key products to really bring out those summertime golden hair that my naturally warm chestnut hair picks up over the summer. As you guys know from this post and this post, I'm a serious longtime fan of the seamless product lines by John Frieda® Canada, which I source from my go-to London Drugs—from my fave volume collection ever, to gradual deepening or lightening collections, there's honestly something for everyone's hair goals or needs! London Drugs has it all so stop by here to find your nearest store!
I've been using the Brilliant Brunette® Visibly Brighter® collection over this tail end of summer to really bring those highlights out even more on both a daily basis using the shampoo and conditioner as well as the Visibly Brighter® In-Shower Lightening Treatment which I use on a monthly basis for maintenance. Love this product because it literally works in 5 minutes while you're in the shower and lightens up your hair within your natural spectrum, so hair won't appear bleached or orange.
When you've worked those highlights in gradually, you really owe it to your tresses to style them up so that the highlights can really sparkle. I'm also always on the lookout for an easy-to-wear look that will take me from the studio to the beach to drinks etc.! This Braided Crown with Half Pony is the ultimate beachy look, and best of all, it's seriously easy to recreate! Between travelling a ton and spending so much time in the sun, it's been a serious go-to. During all my travels I was wearing a ton of off-the-shoulder tops, breezy dresses, boho pieces—this is literally the perfect look to accent these femme looks while also being casual enough for daytime (and easy enough to do on the road!). Between boho, femme pieces and simple makeup (all about letting that tan shine through at the end of summer, so bronzer and a rose-gold lip gloss is key!) this gives just that extra element of style that you need! But onto the tutorial…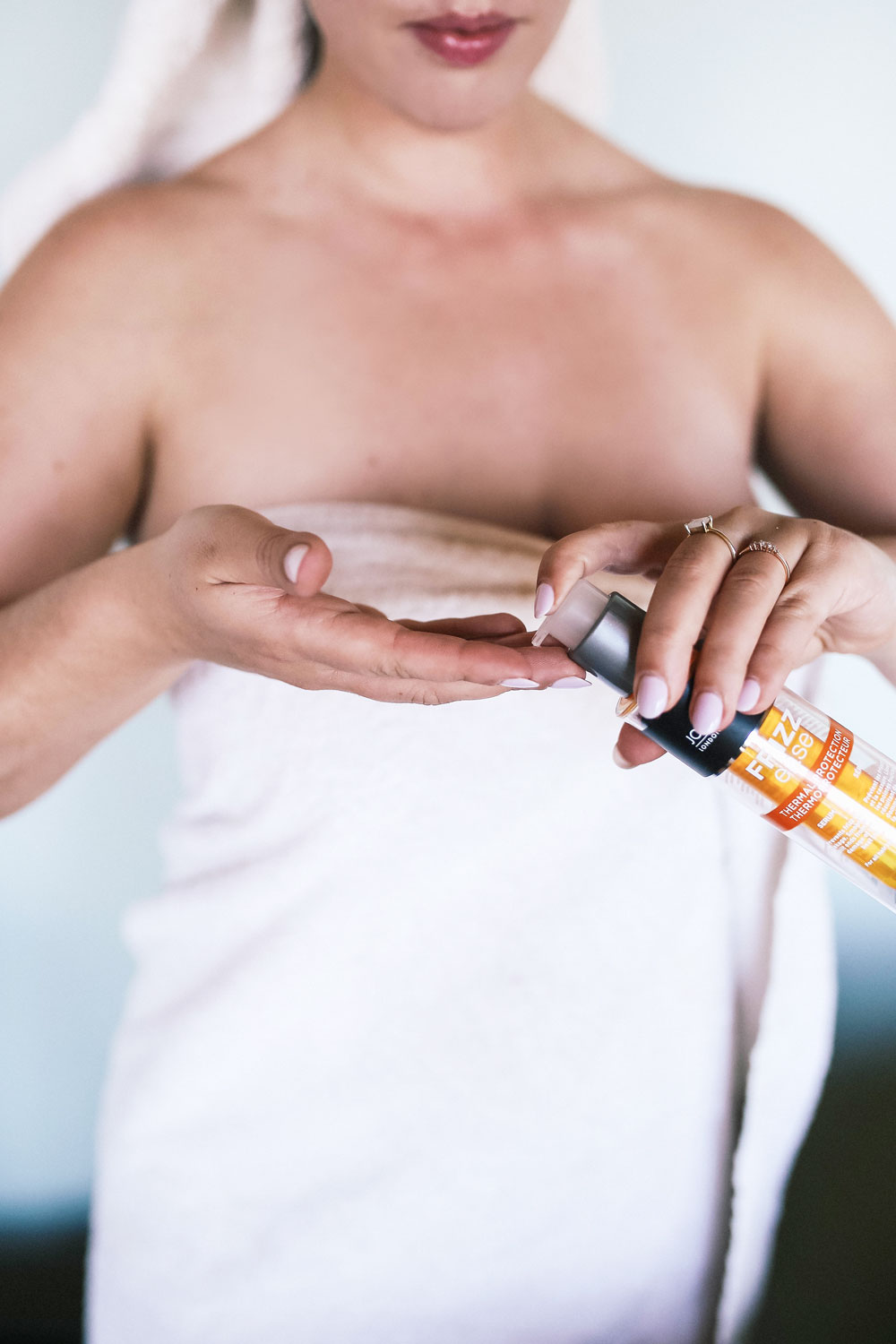 What you need: John Frieda® Brilliant Brunette® Visibly Brighter® Collection (the shampoo, conditioner and in-shower treatment—if you're not a brunette, there are the same products for other hair tones too!), Frizz Ease® Thermal Protection Serum, curling iron, bobby pins and clear elastic bands.
Steps
1. I bring out my natural highlights daily with the Brilliant Brunette® Visibly Brighter® Shampoo & Conditioner and also treat my hair with the Visibly Brighter® In-Shower Lightening Treatment once a month to really take my highlights to the next level.
2. Apply some Frizz Ease® Thermal Protection Serum to the ends of towel-dried hair and dry as usual.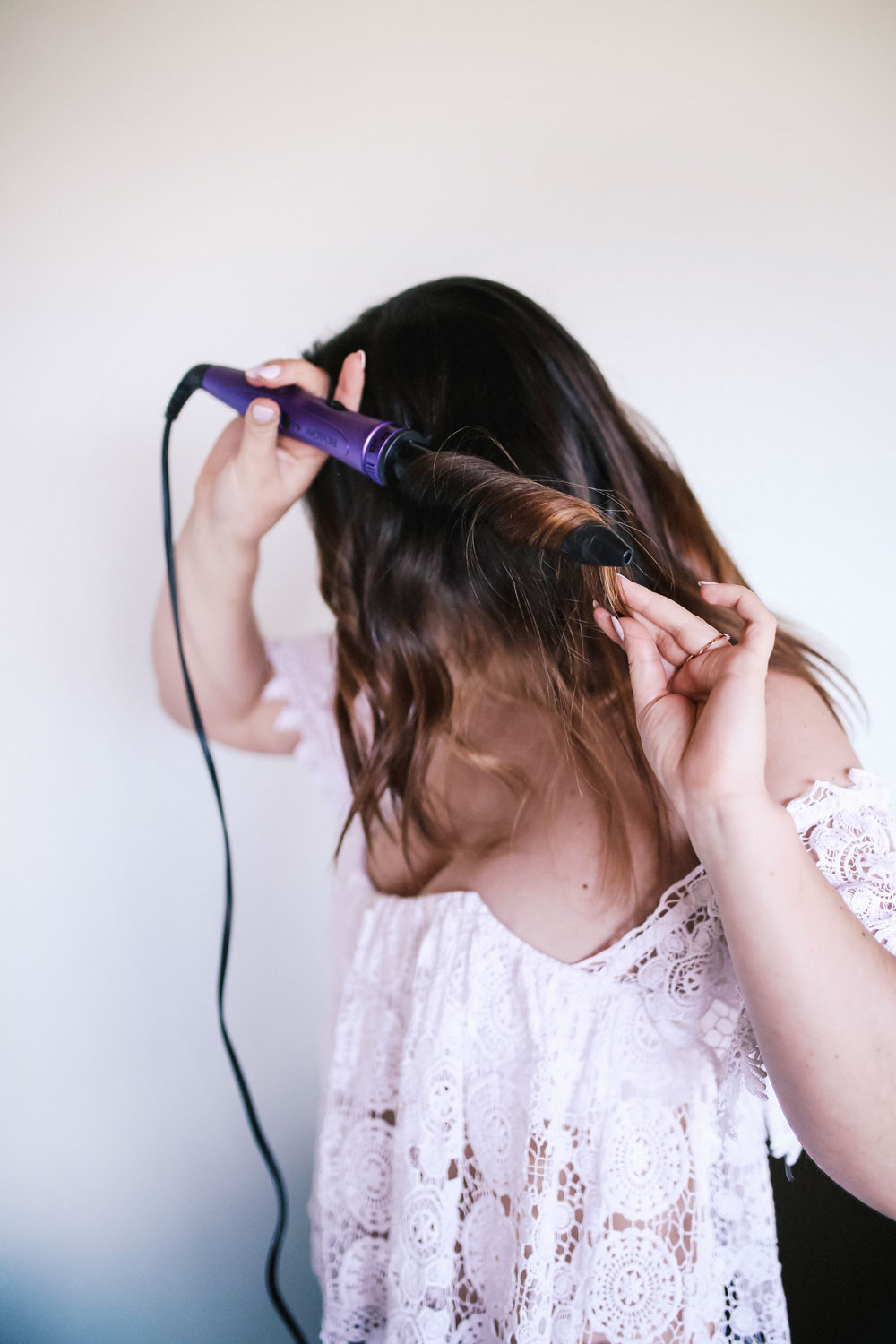 3. Add some quick curls to your hair (can be done at random, you just want to add some wave!).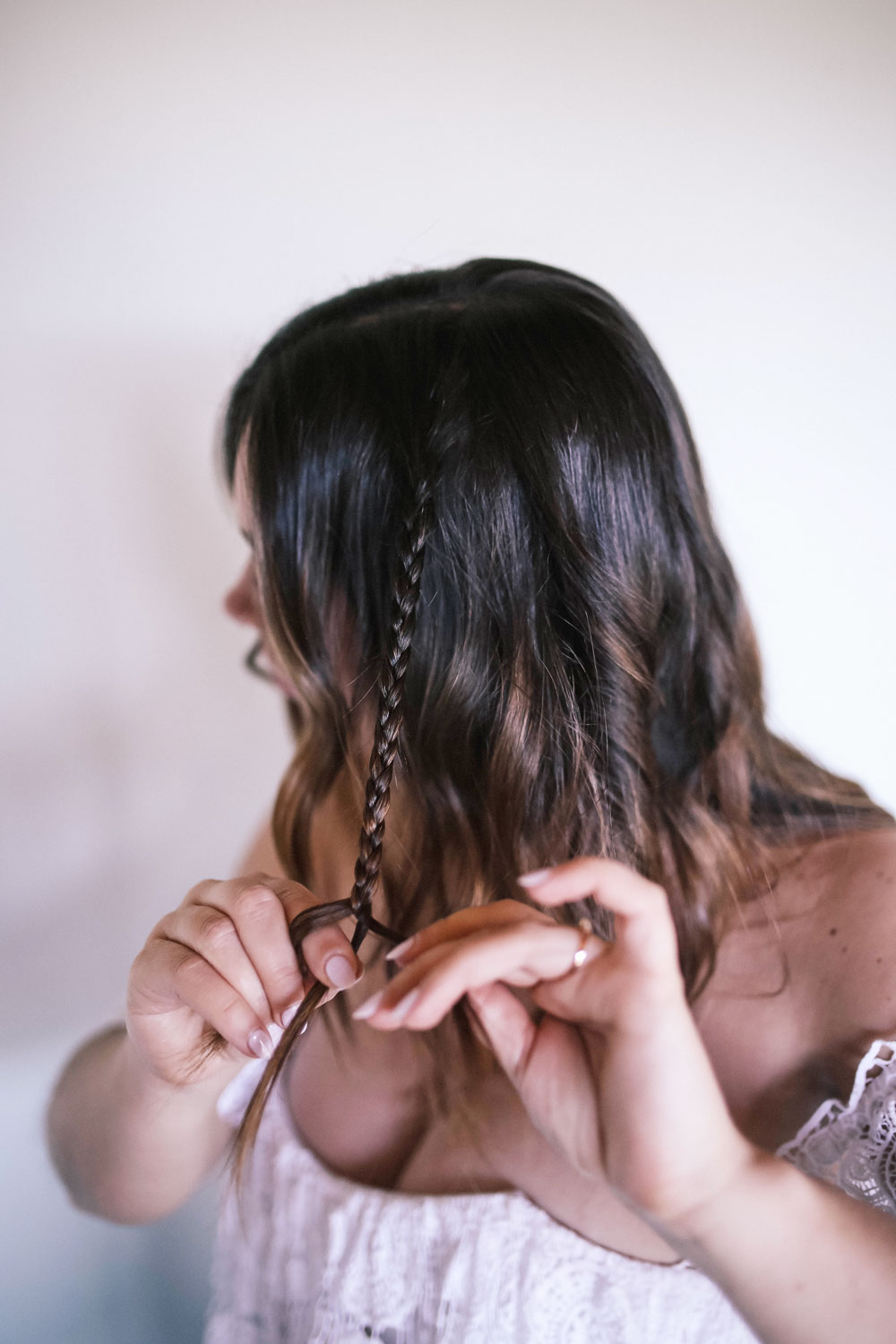 4. Leave out your front face-framing layers and grab about a 1-inch section and braid the length of it.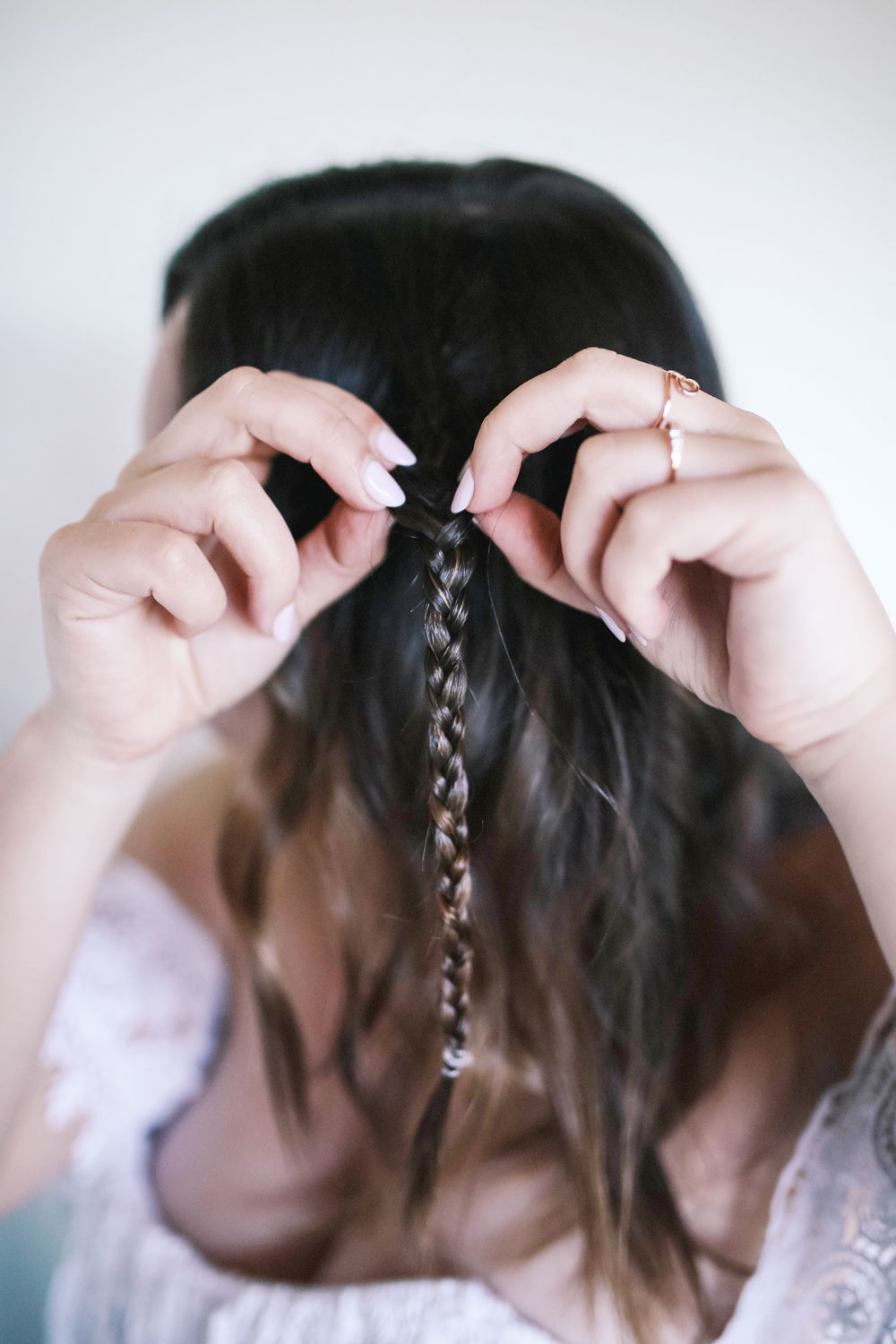 5. Loosen up the braid quite a bit by pulling it apart at its sides.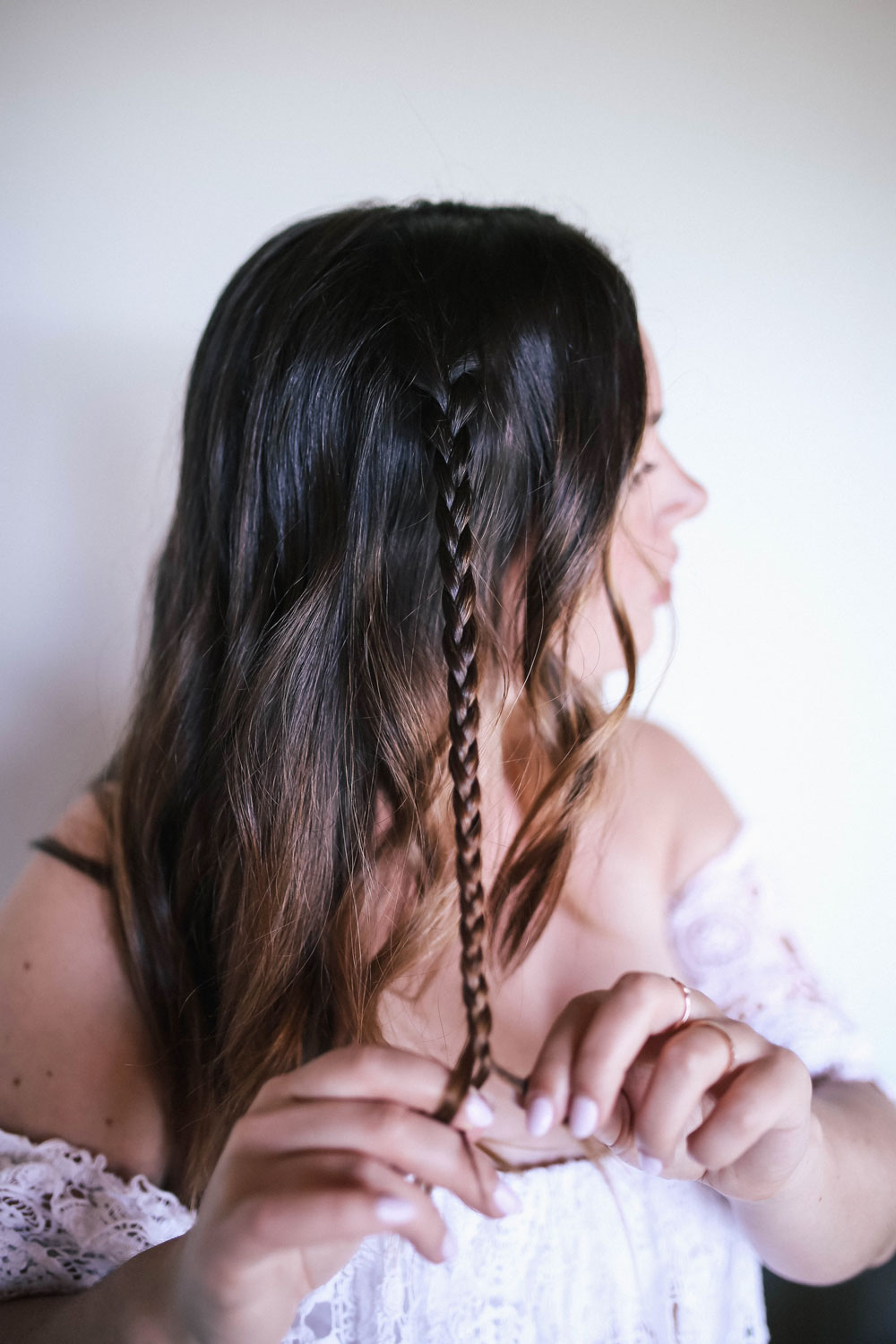 6. Repeat on the other side!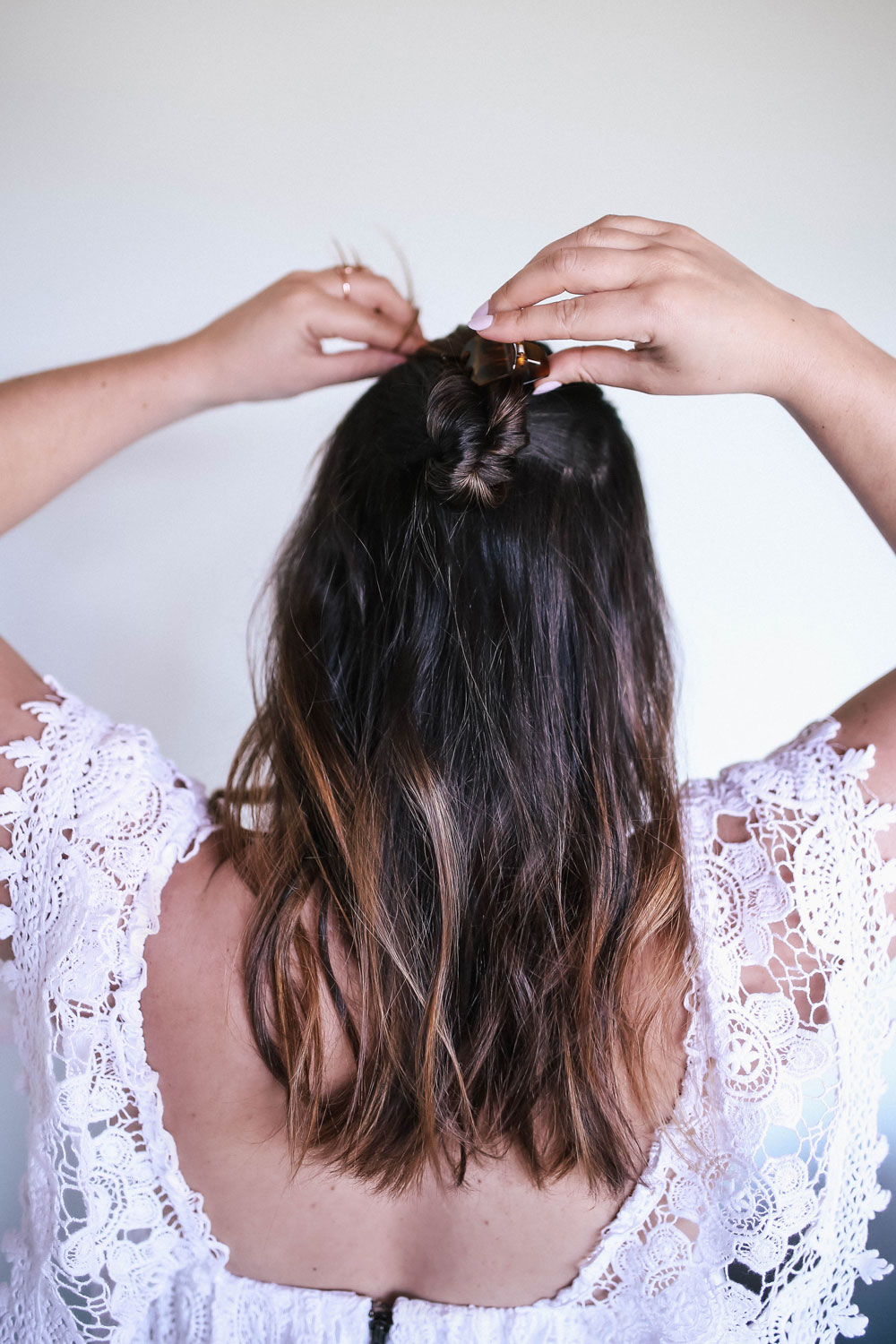 7. Gather hair at your crown and use a clip to keep it out of the way.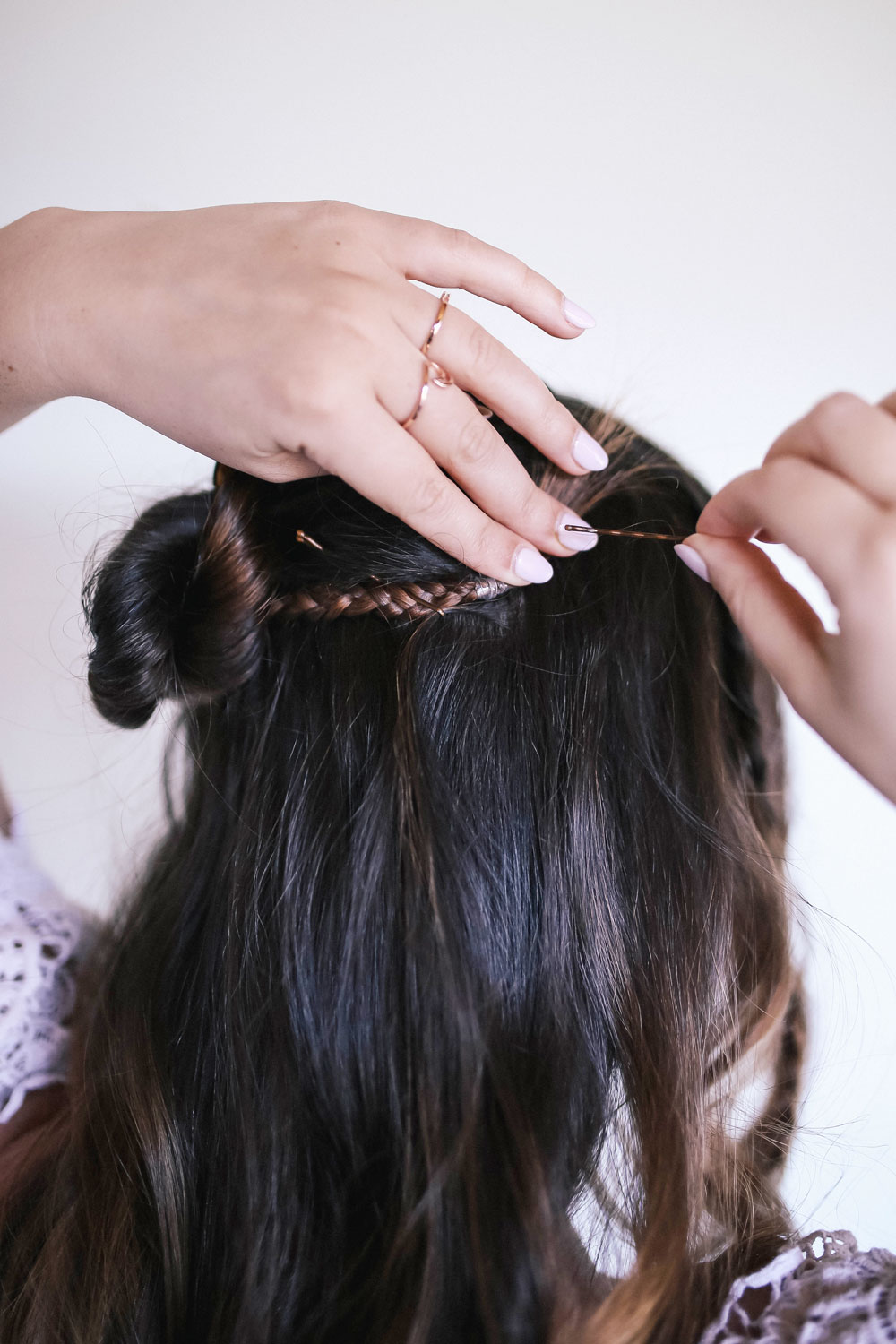 8. Create a crown by pinning one braid in place and then lay other braid on top, tucking its end under the other braid and pinning in place.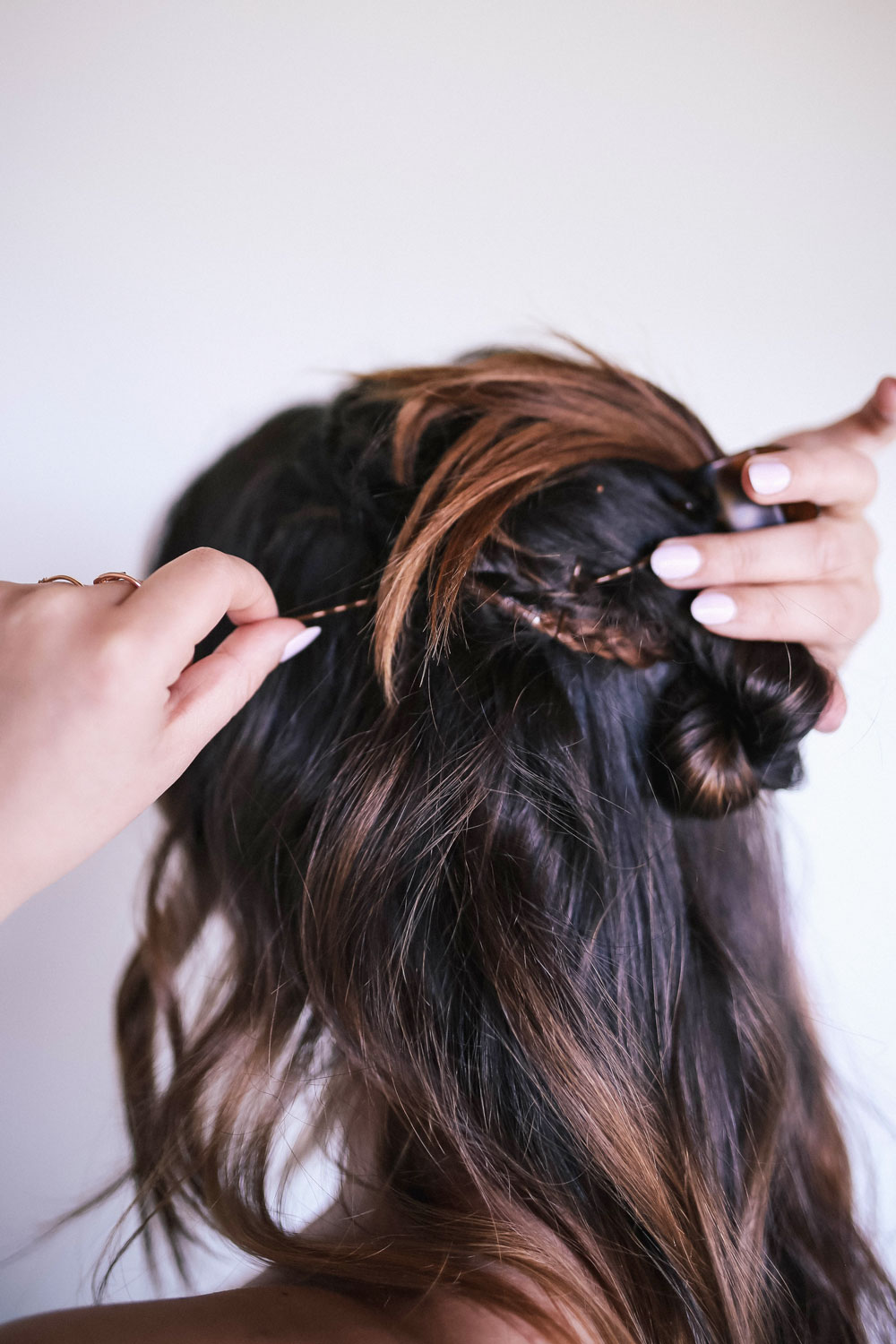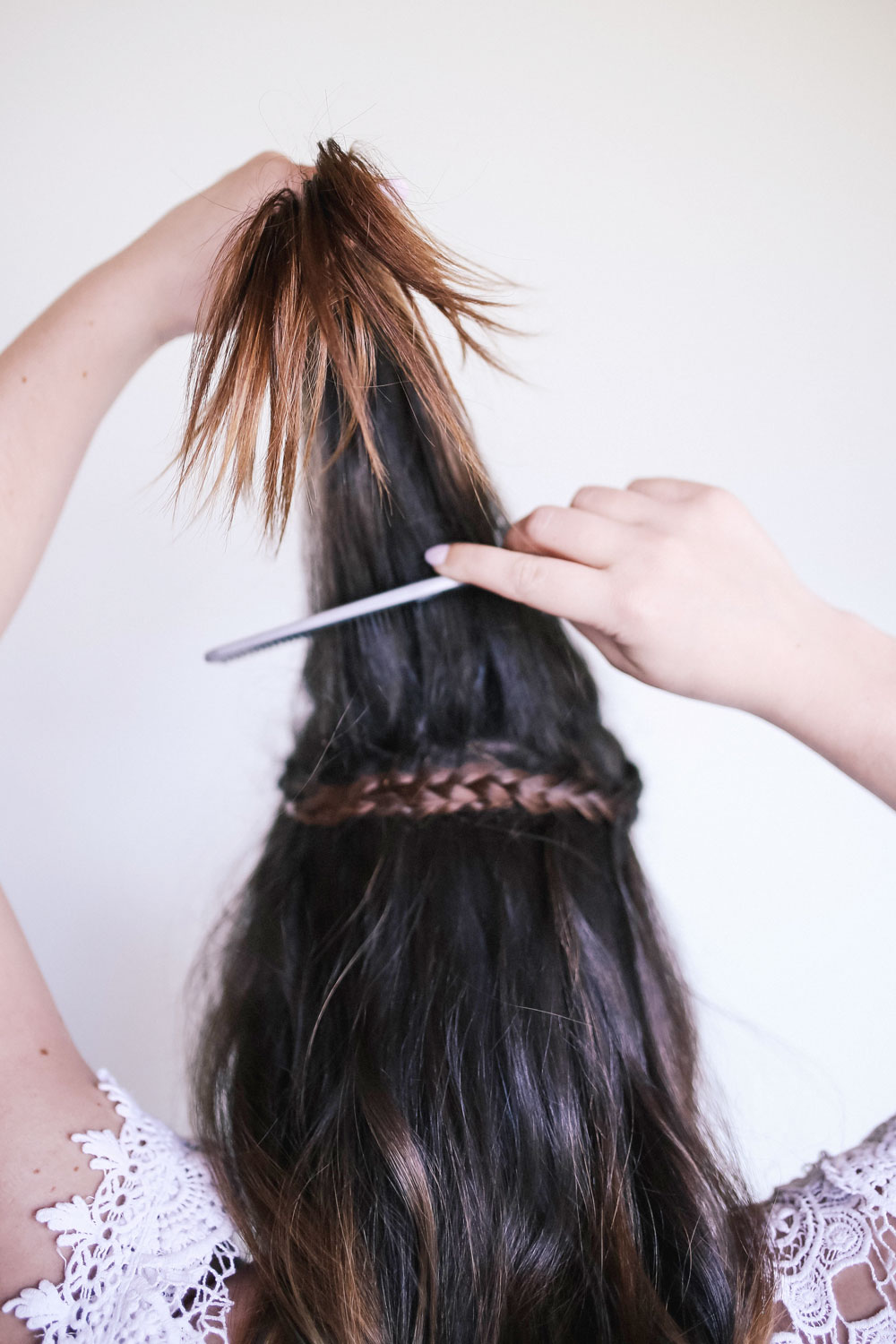 9. Release pinned crown section and lightly tease it at the roots to create some volume—secure with a clear elastic and tug on the sides to add a bit more volume at the roots.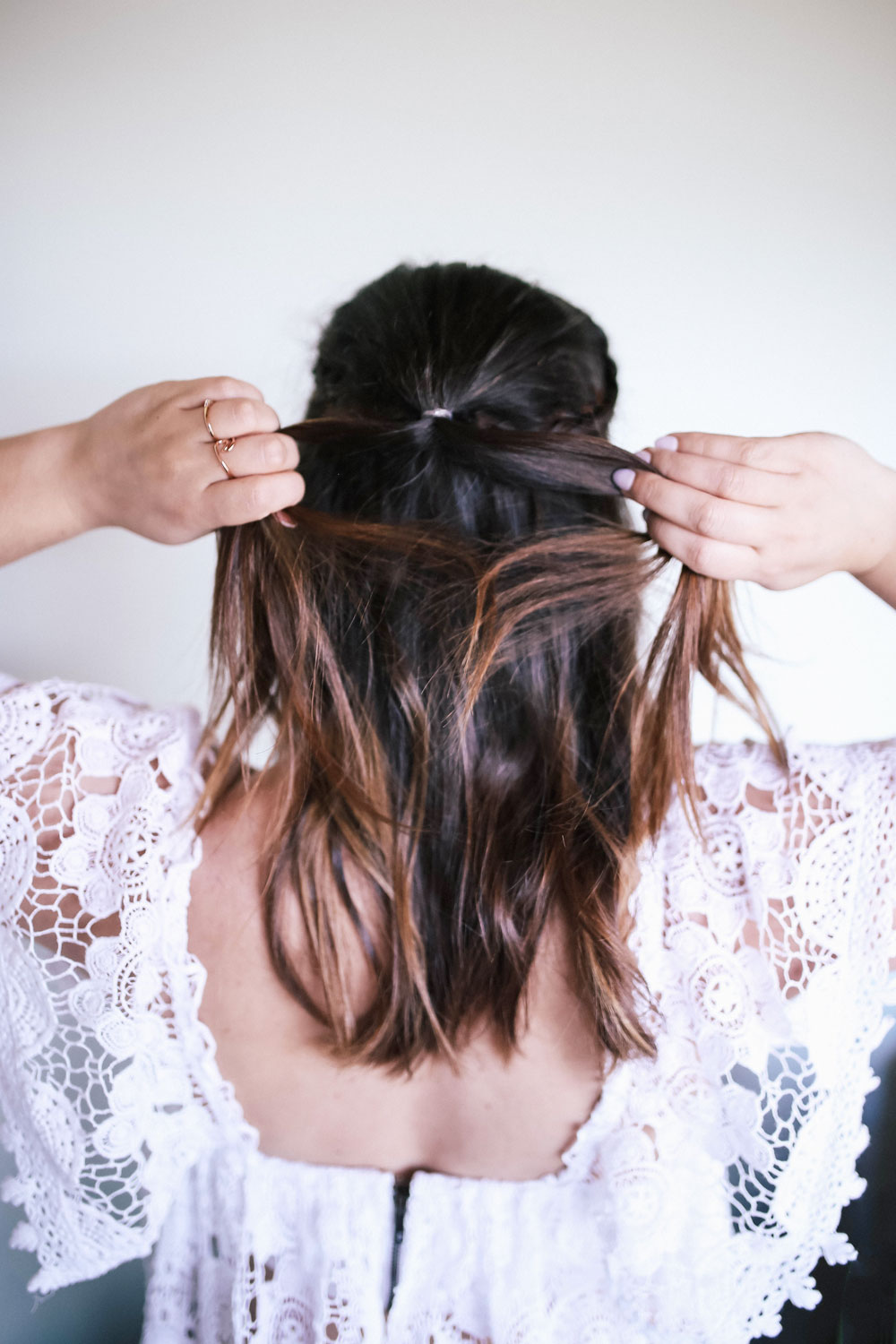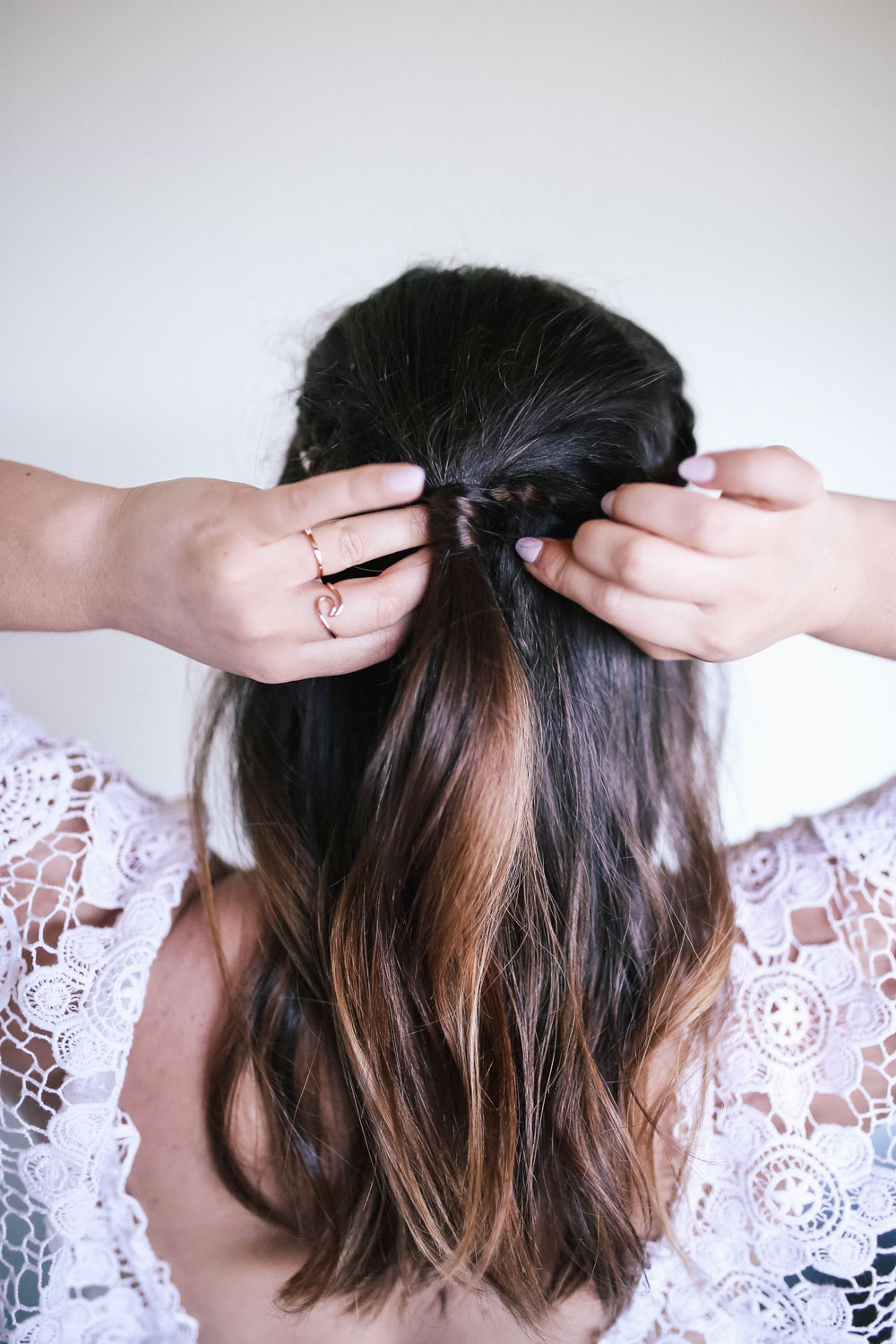 10. Optional step: grab a loose strand underneath the secured pony elastic and wrap around the elastic band to conceal it, pinning it with criss-cross bobby pins to hold it in place.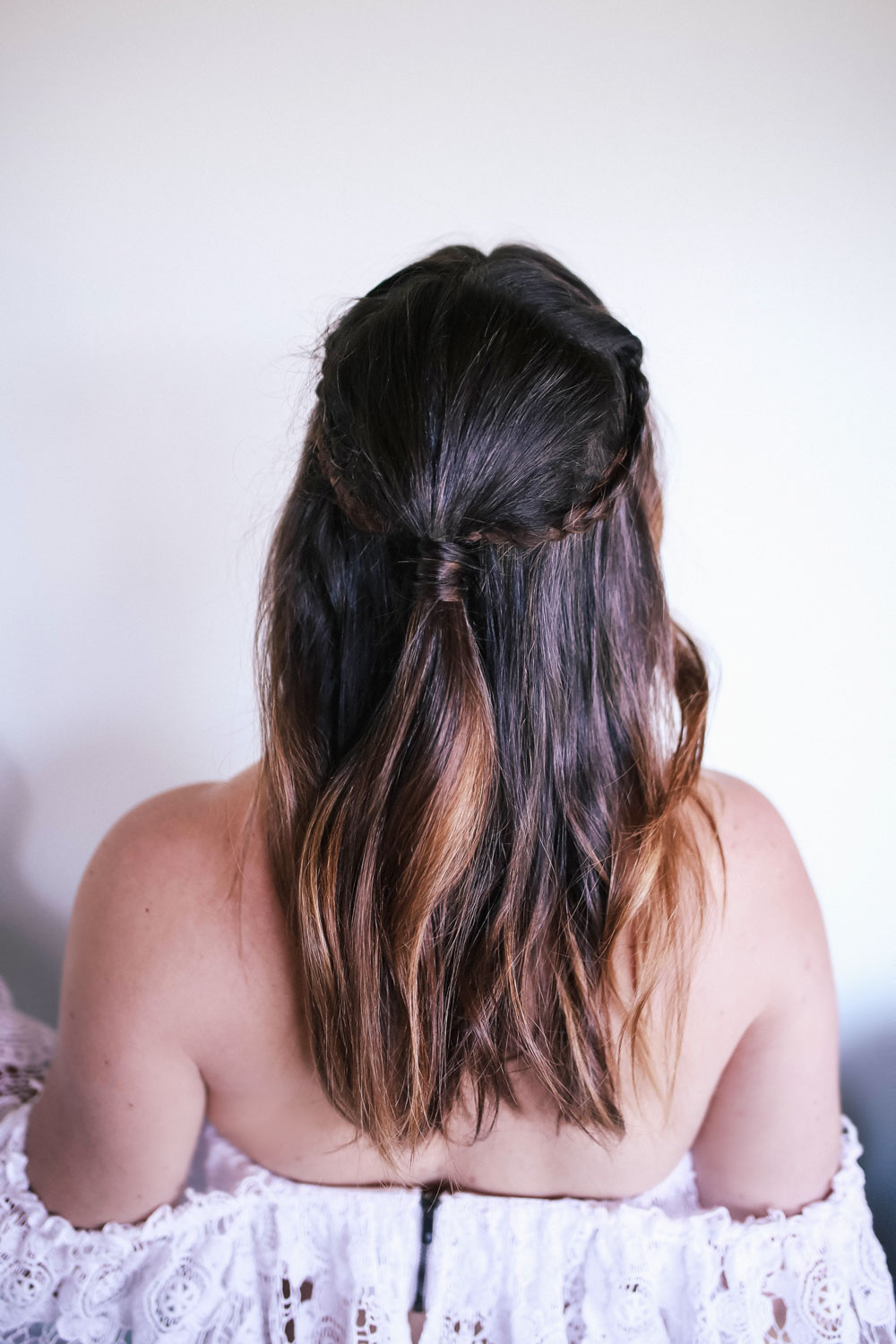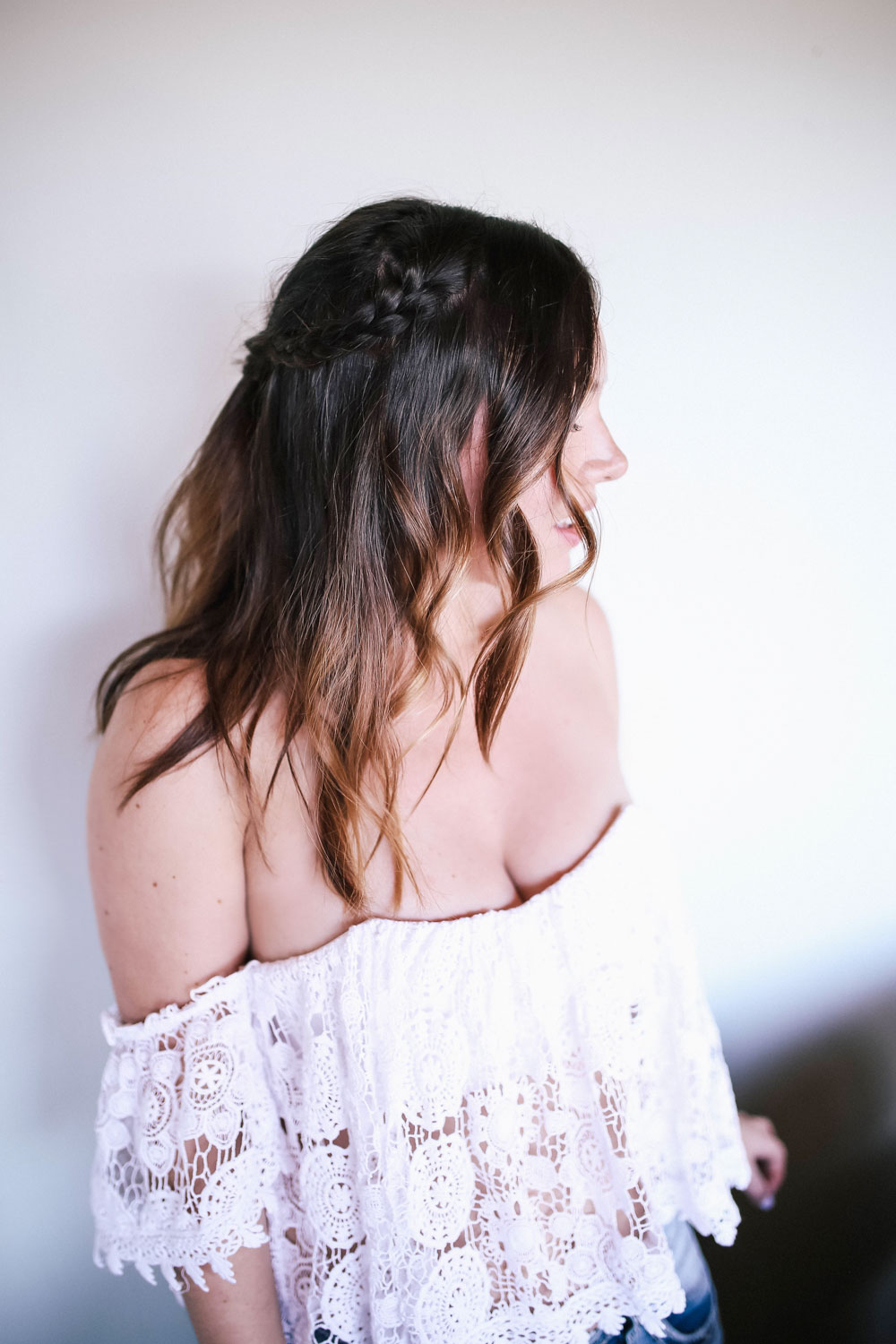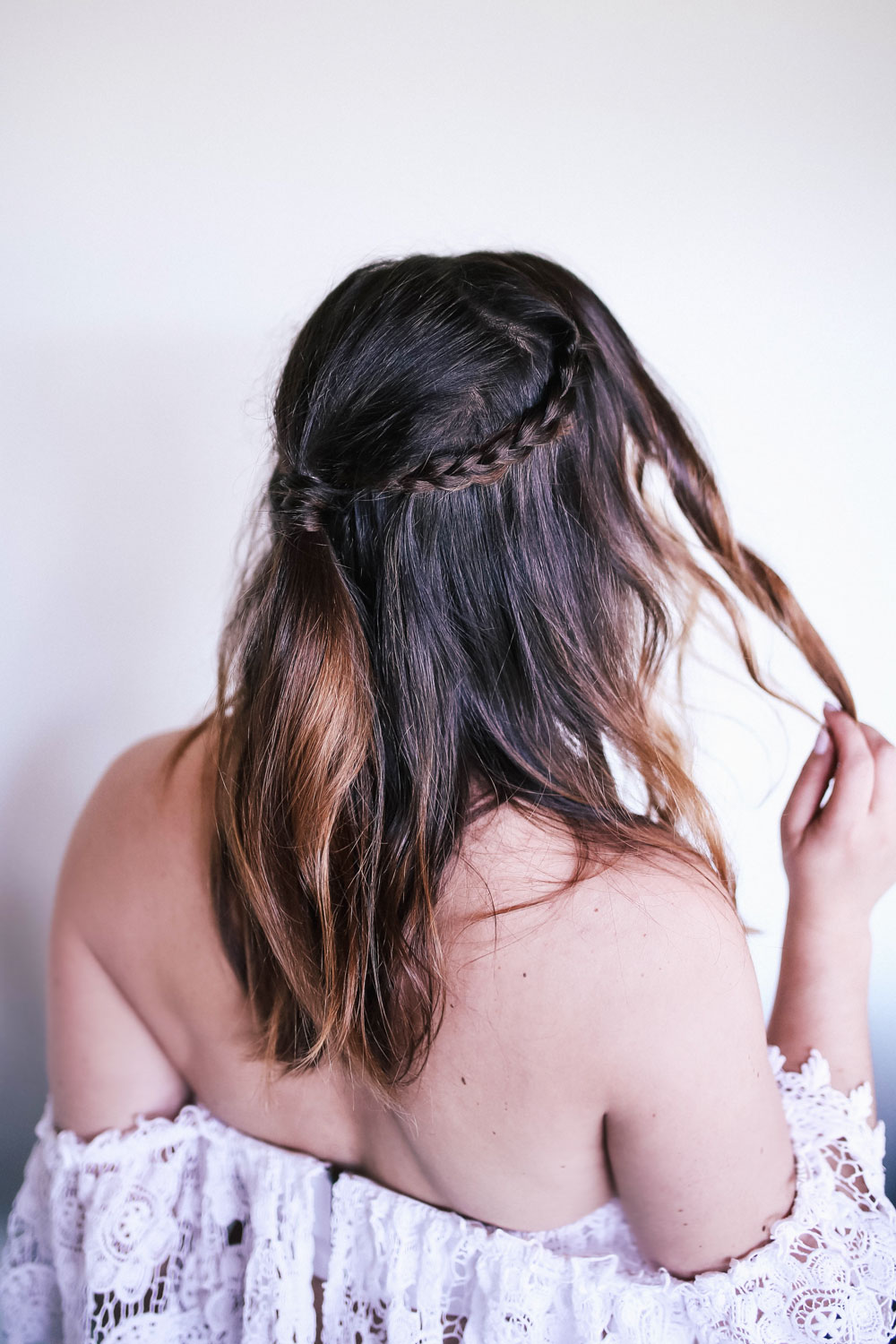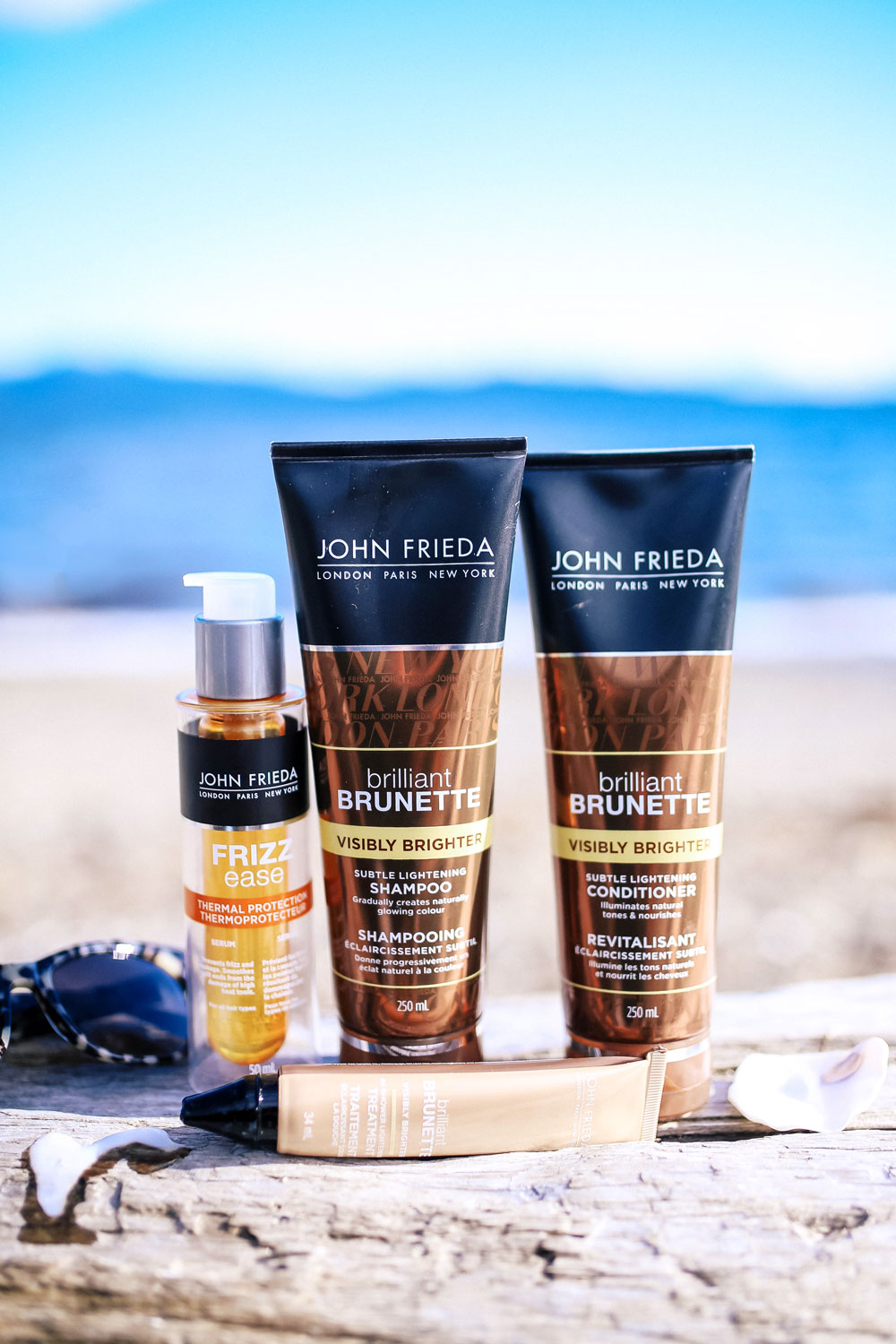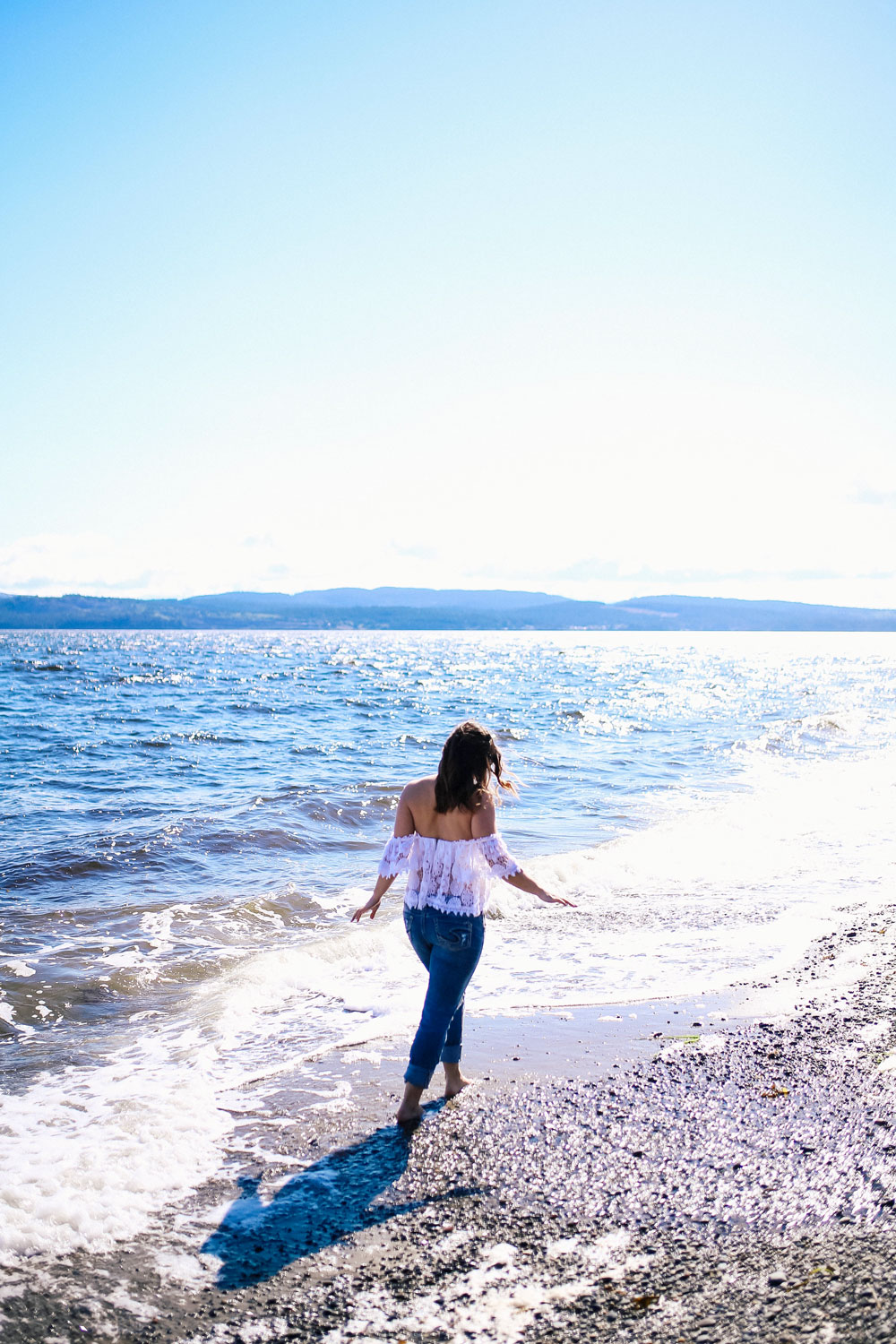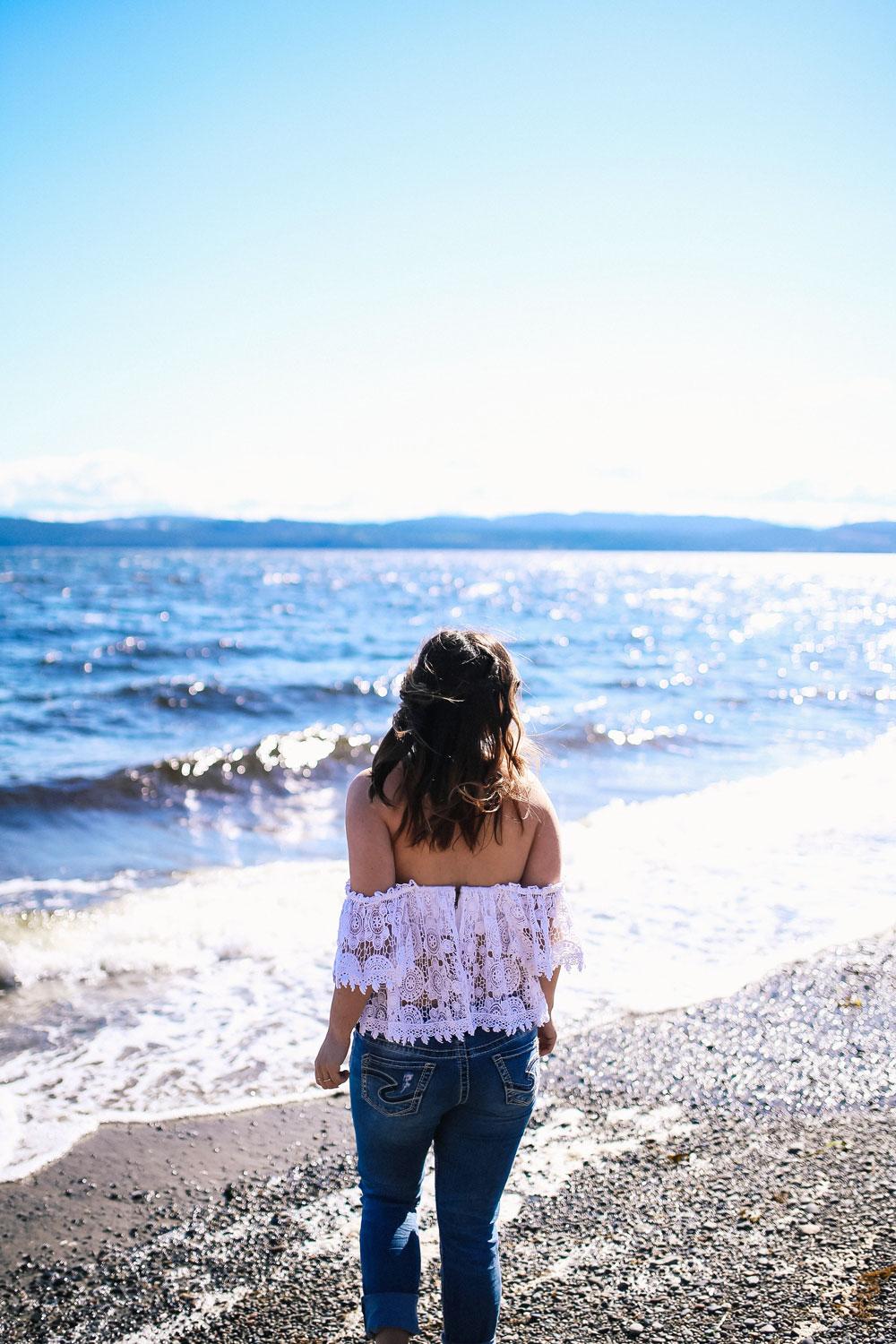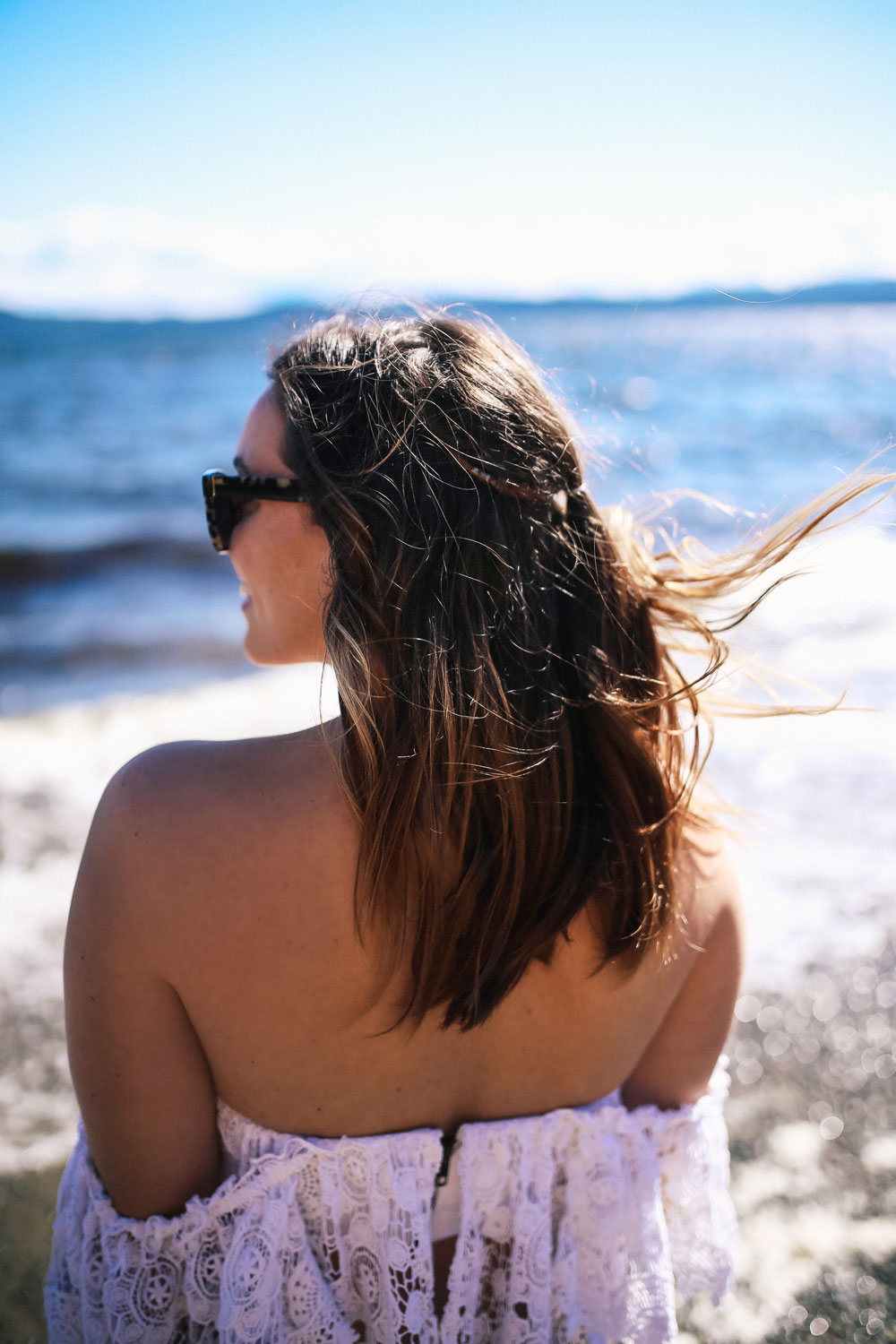 So soak up the last of that sunshine and work some of this beachy hair goodness into your looks to keep the summertime vibes going strong! Again, find the John Frieda® Brilliant Brunette® Visibly Brighter® Collection at London Drugs!