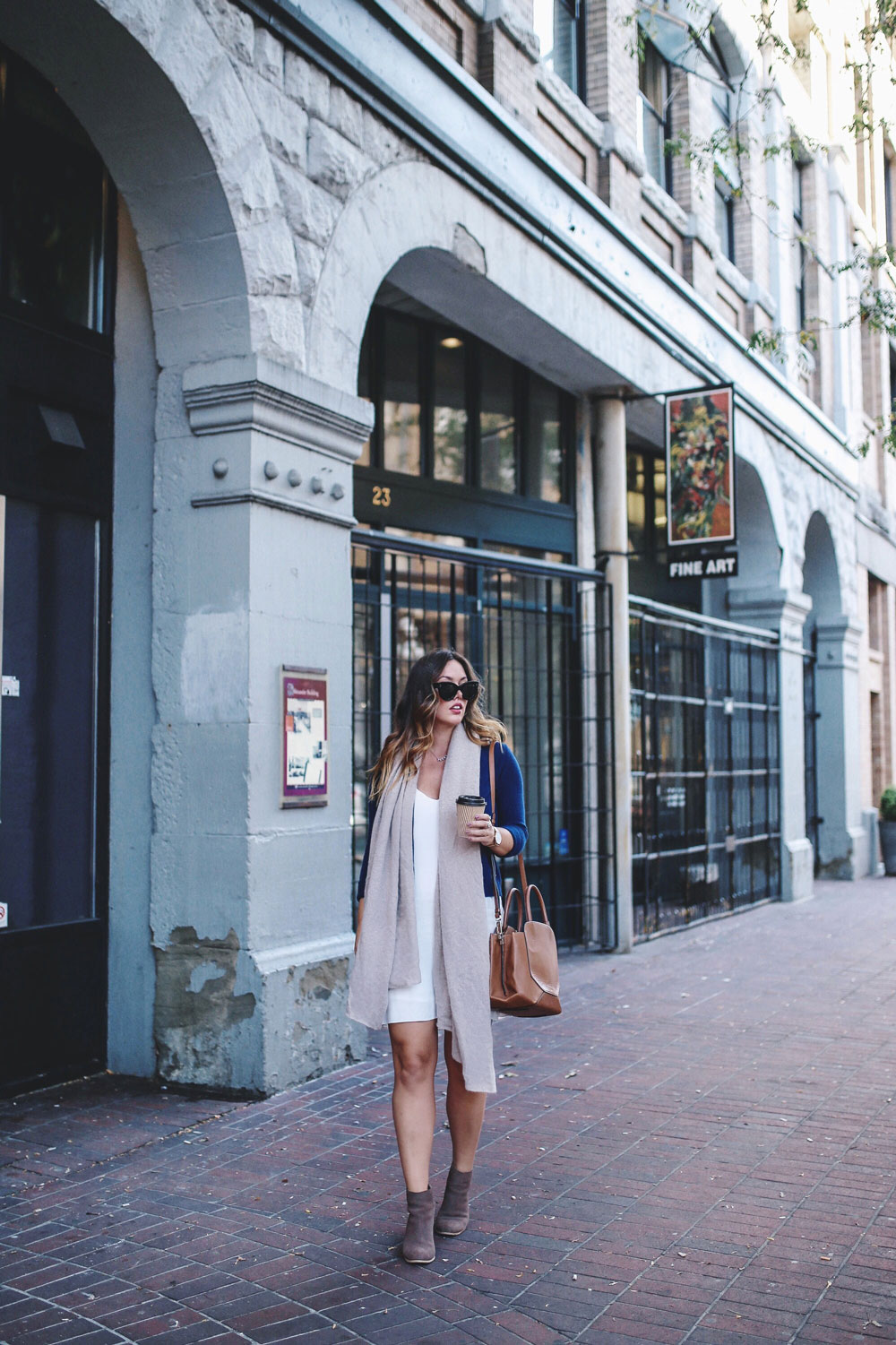 From coast to coast, it definitely seems like fall has been taking its time really making a full appearance here in Canada. While layering is definitely still key and we have had a couple grey/drizzly days, the temps are still super mild and when the sun is fully shining, I'm literally roasting in a full fall look. So the transition essential series carries on! If you didn't see it, last week I broke down how to style one of my seasonal faves from summer into fall: white denim! This post is all about another key piece to carry on over from summertime—the effortless slip dress, an always-chic and amazing layering piece you definitely already have in your closet!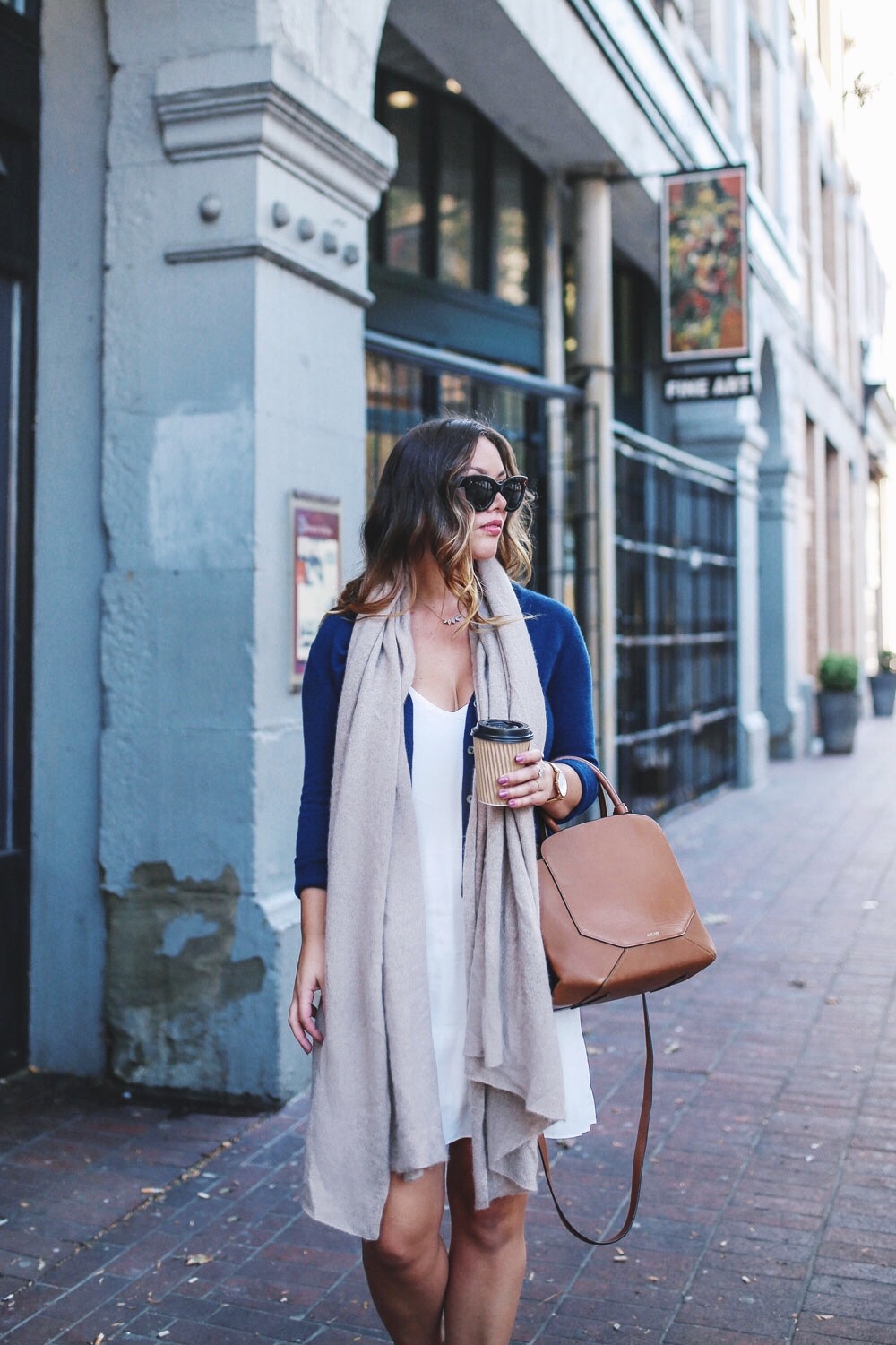 This minimalist camisole dress from Aritzia was a go-to of mine on all my travels—just see it in this post here in Menton, France! It's such an amazing summertime piece but these breezy pieces are actually beyond amazing for layering, especially when the temperatures are still mild and you can get away with lighter layers!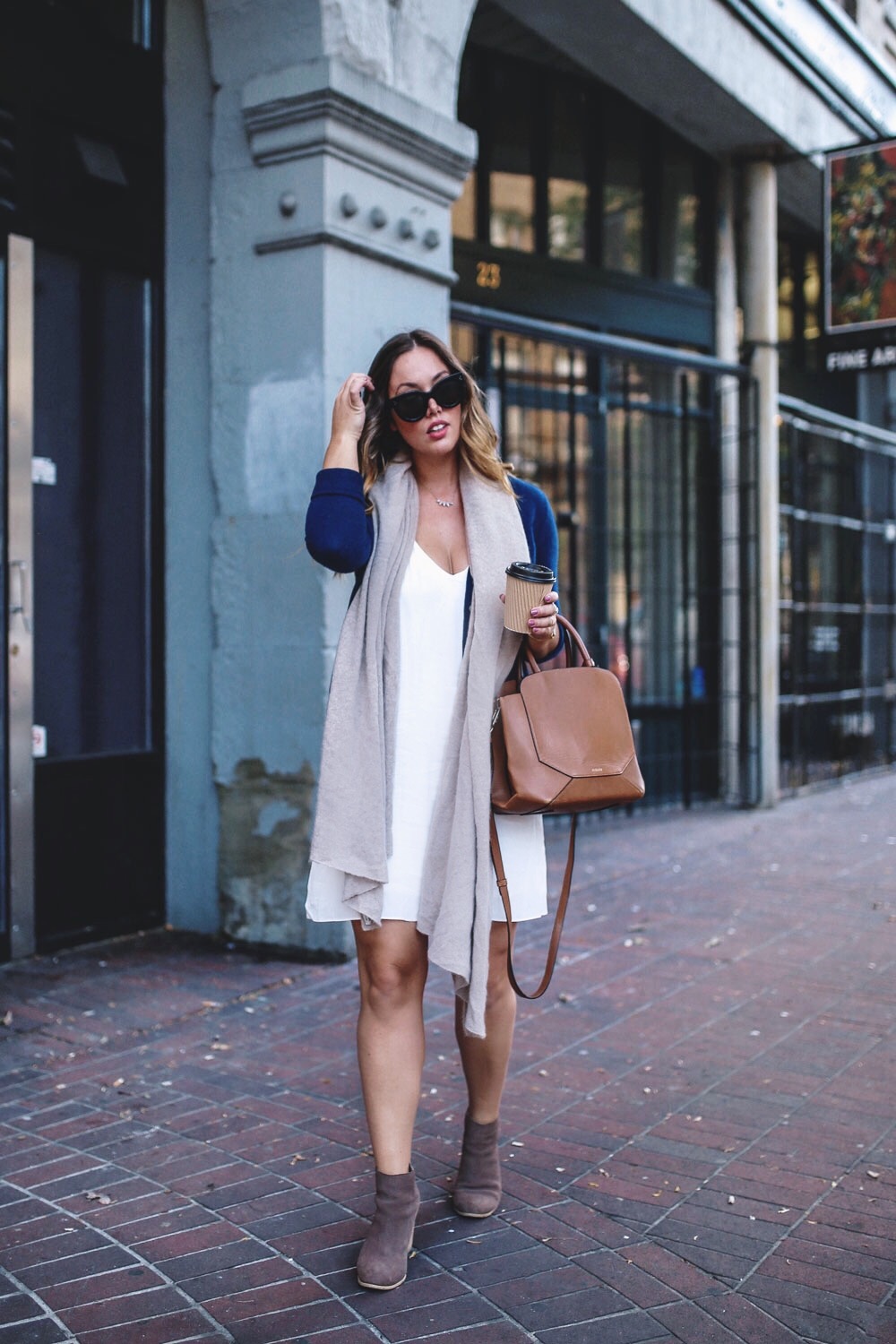 I'm obsessed with White + Warren—cashmere is my biggest weakness and if last year's Italy style post is anything to go off of, it's pretty much what I live in over the fall/winter. It's an investment but one that's beyond worthwhile for me—each piece is a forever piece! This navy cardigan is about as classic as it gets and is as perfect with a pair of jeans for everyday as it is with a cocktail dress or statement skirt (think Olivia Palermo's wedding outfit!). It's pretty much made for sleek layers like this though with a classic cami dress. Love it like this because if it gets too hot, you can just knot it at the waist for a laid-back chic look!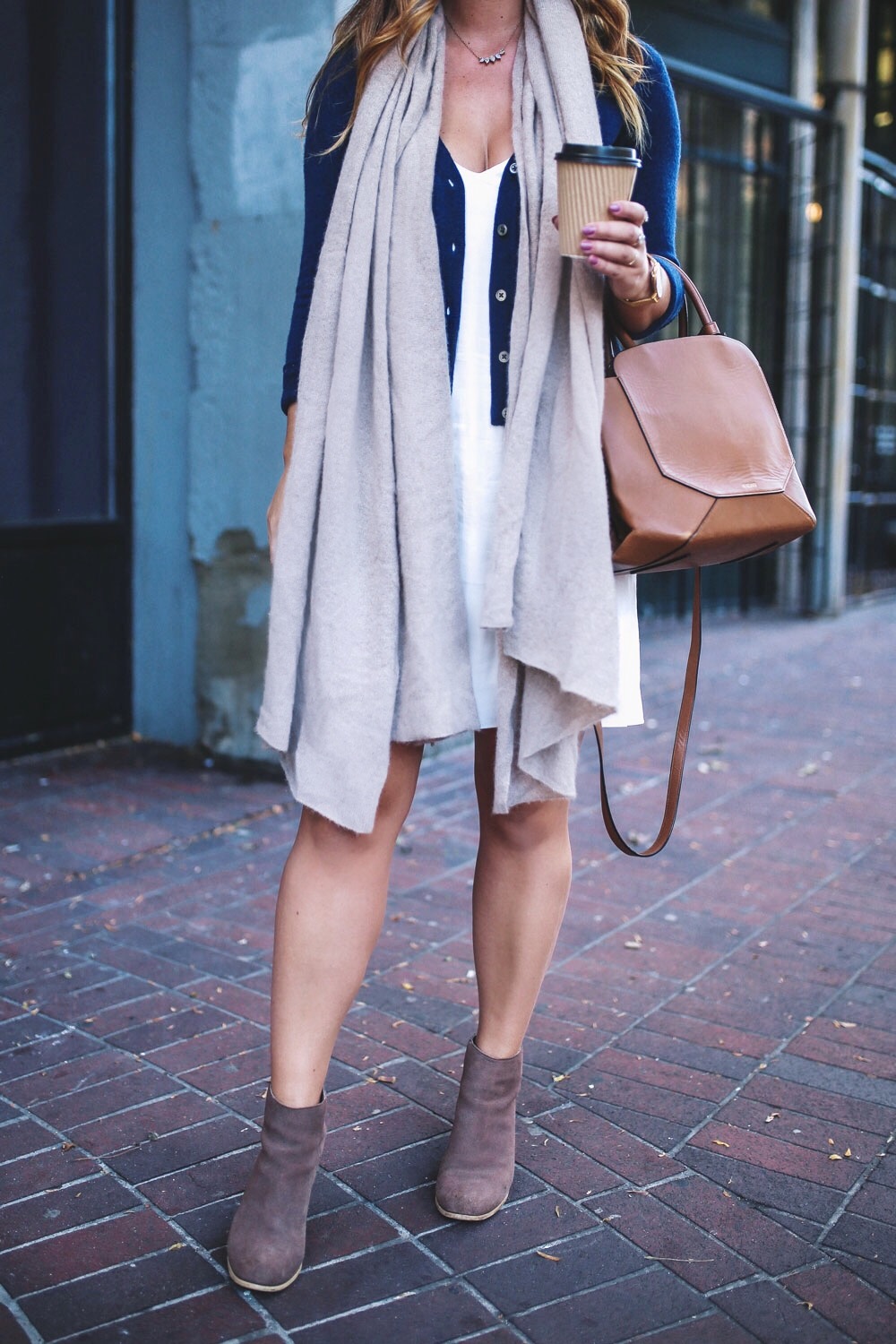 But I usually run really cold so like to toss a cashmere travel wrap (or one in a gauzier fabric depending on the temps) in my bag in case I need to throw one around my neck! Again, White + Warren's cashmere continues to be my go-to—I have about 4 of these in different tones, they're honestly the best and love using them as a blanket when I'm travelling on the plane too!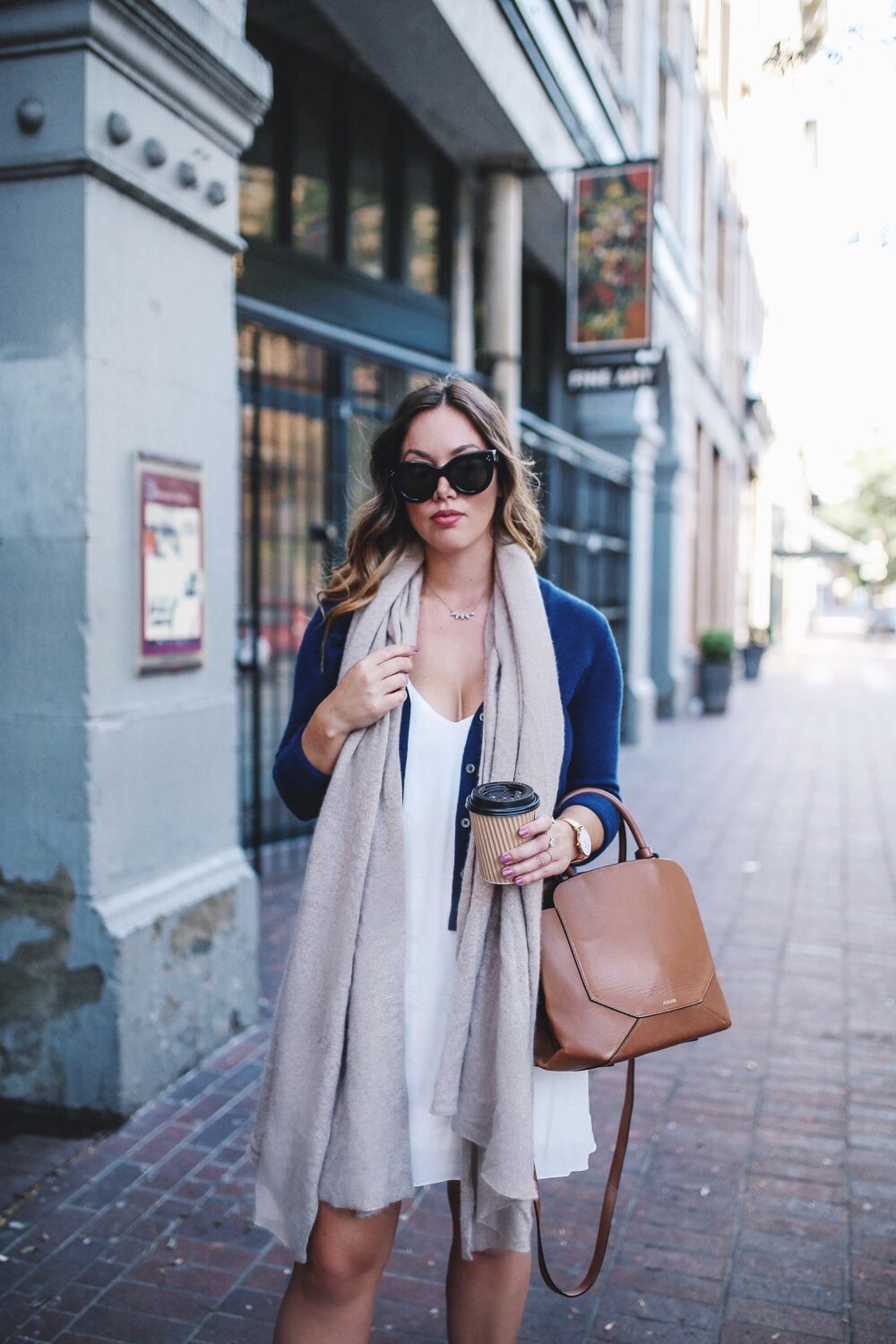 Because these layers are so delicate, I like to toughen it up a bit by adding in some bulkier accessories—think suede ankle boots, a structured bag (this one from Aritzia is a perennial fave, especially in the fall with its rich tone!).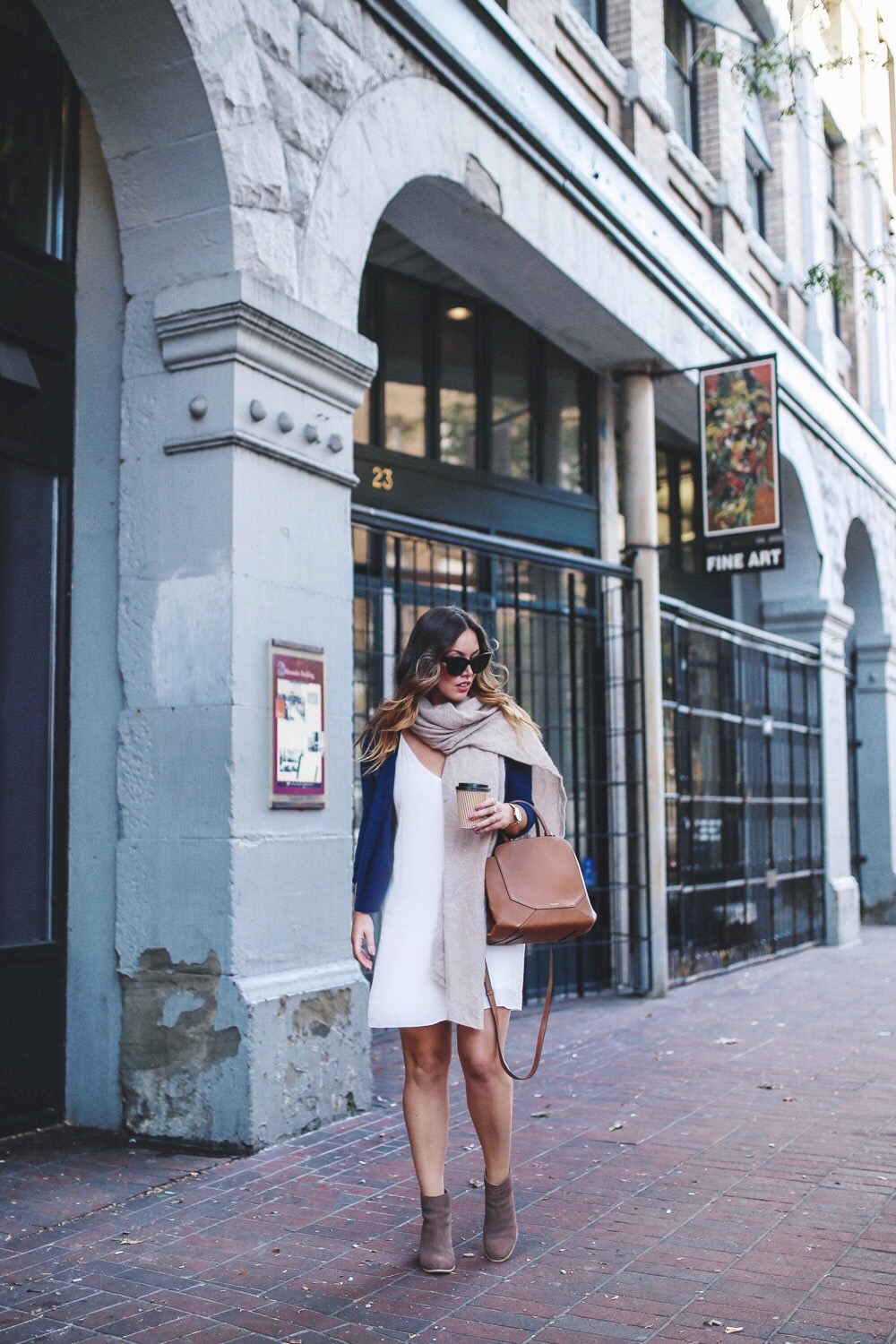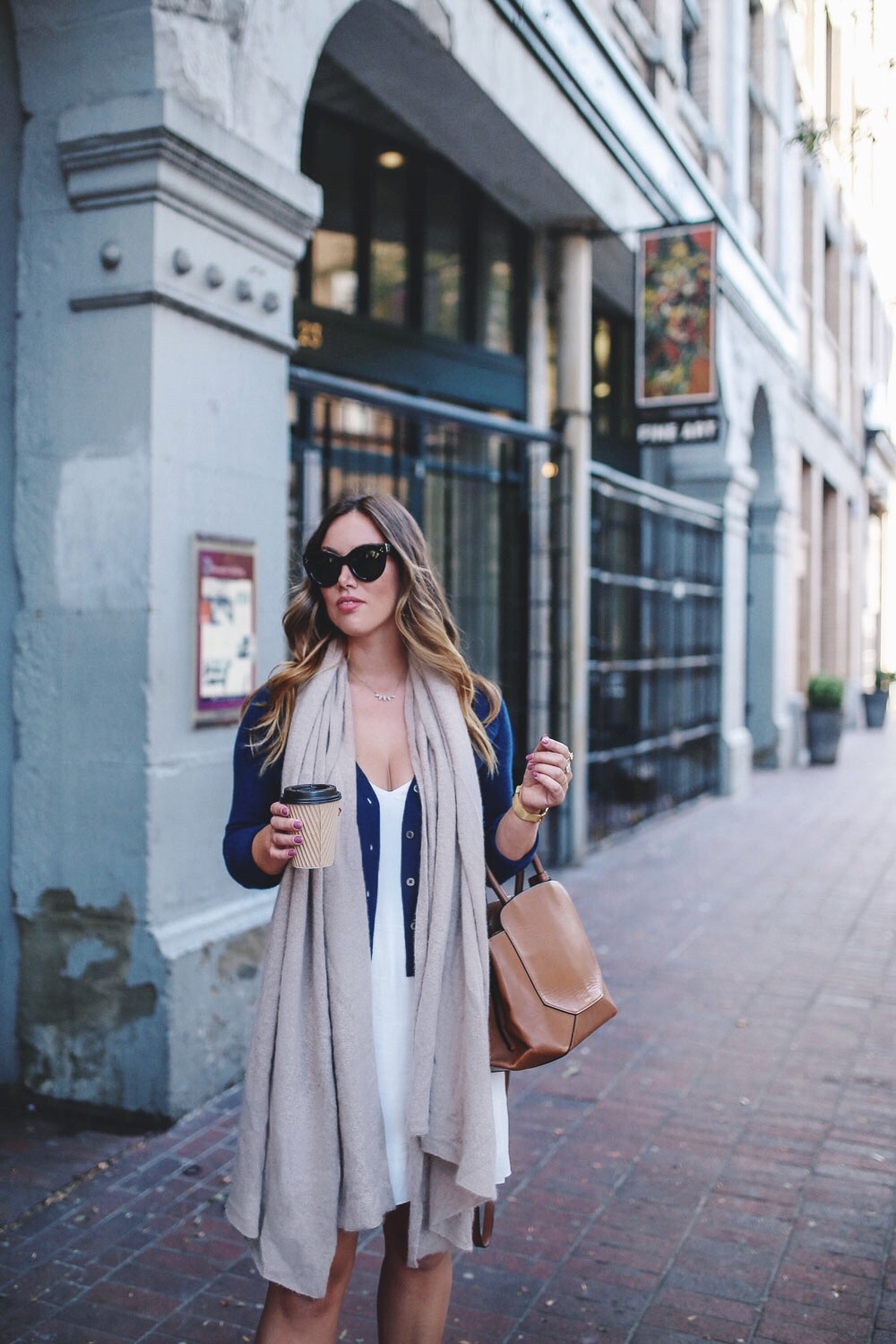 What are your fall style faves? Tell me in the comments below!

Photos by Alicia Fashionista