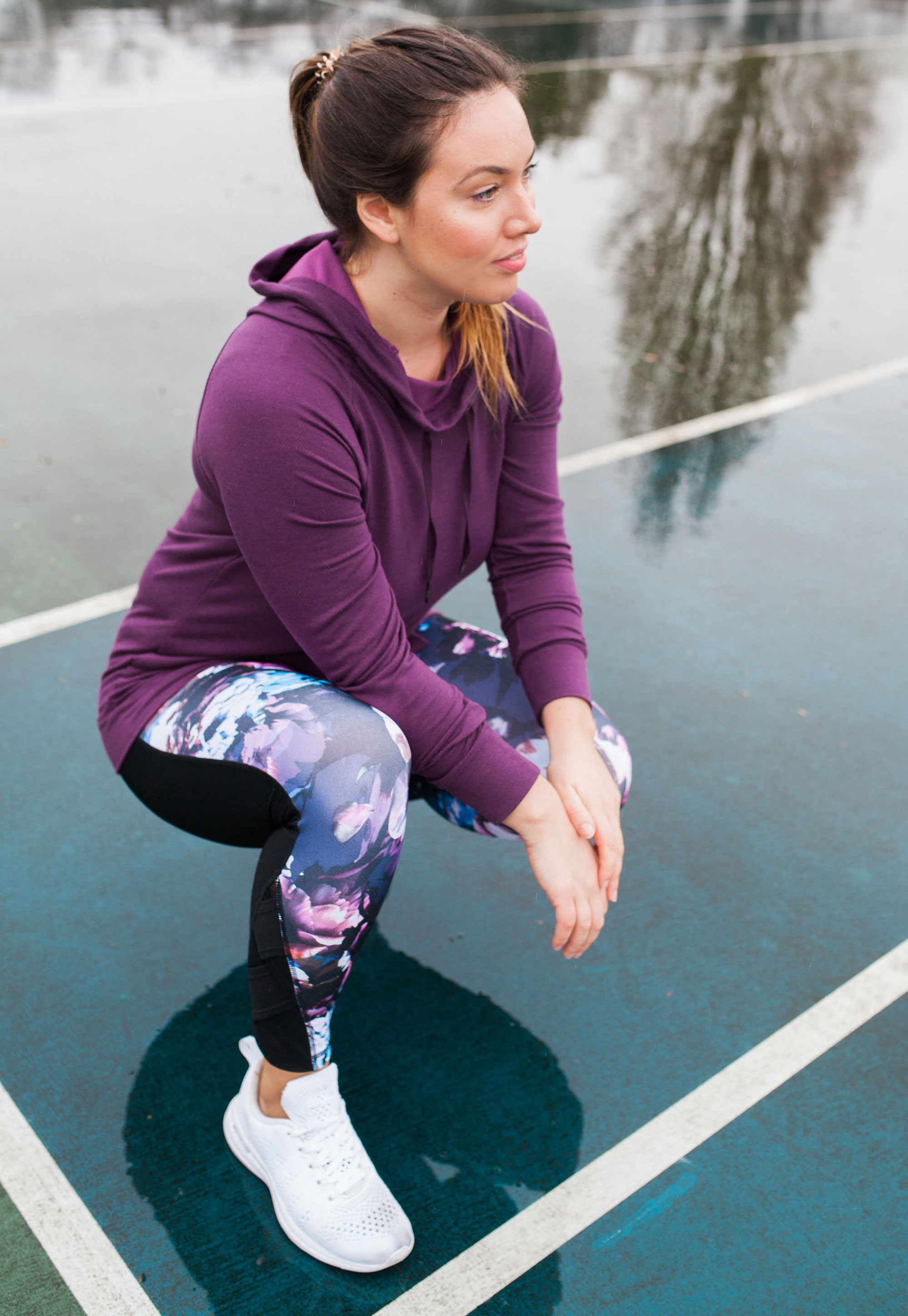 Straight up, I spend pretty much most of every day in activewear. I don't know if it's a Vancouver thing, the fact that I work out a lot or because I work from home but I feel like 90% of my days are in some form of workout wear. Fortunately, not only are there some easy styling tips to take activewear from the studio to a coffee date with style but nowadays, brands are making it so much easier to get away with 24/7 activewear thanks to more fashion-forward designs, flattering cuts and lines that are targeted for sweat-to-street style.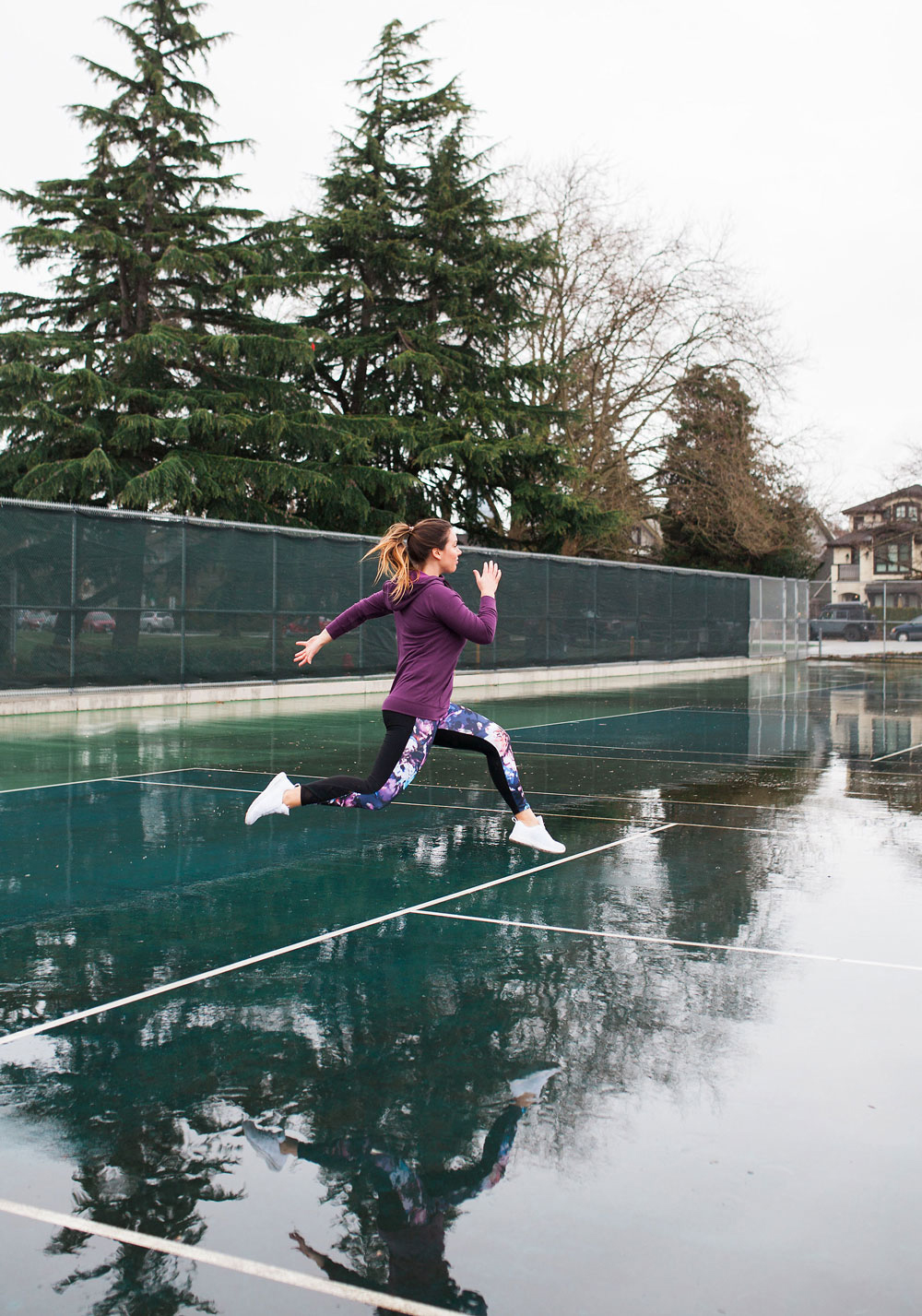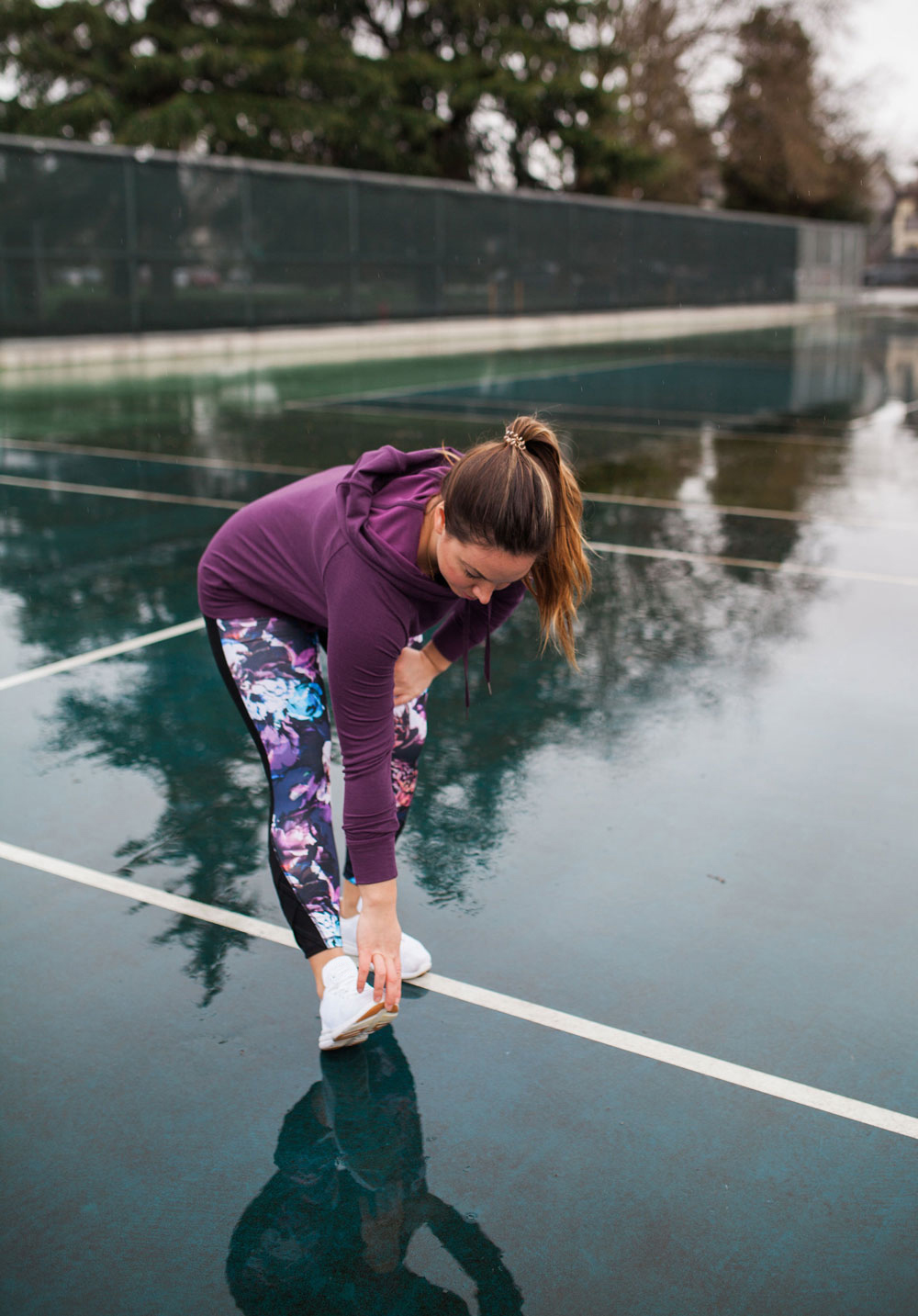 I recently discovered that Hyba, a Canadian activewear line I've loved for awhile, has an exclusive line for Reitmans called HybaxReitmans—I tend to get stuck in a vortex of black leggings and it was one of my goals this year to mix it up more, so I was ecstatic to find a ton of beautiful femme designs that still can hold their own through any of the workouts I've put them through (these floral leggings with a lovely lattice design with really flattering paneling have gone through weight training, barre and yoga so far!).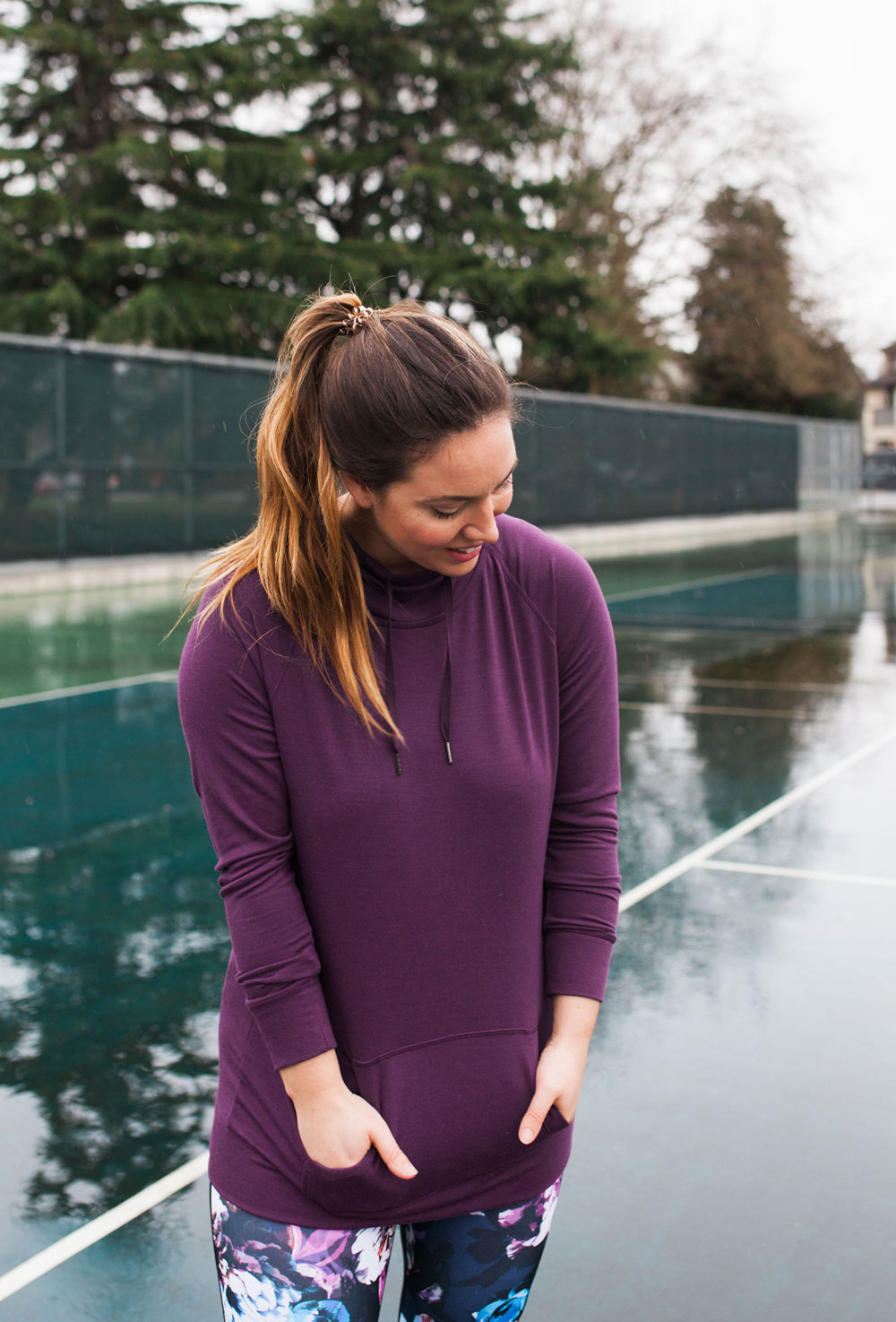 While I'm in the studio or the gym a lot, I've been trying to make a concerted effort to get outside a bit more—the winter has been dragging on here in Vancouver so I've been trying to seek out that Vitamin D every chance I can get! I stay cozy despite the chill with this slouchy purple hoodie too, and again, focusing on infusing in that colour instead of always going for basic tones to add a punchy vibe to an otherwise yucky day!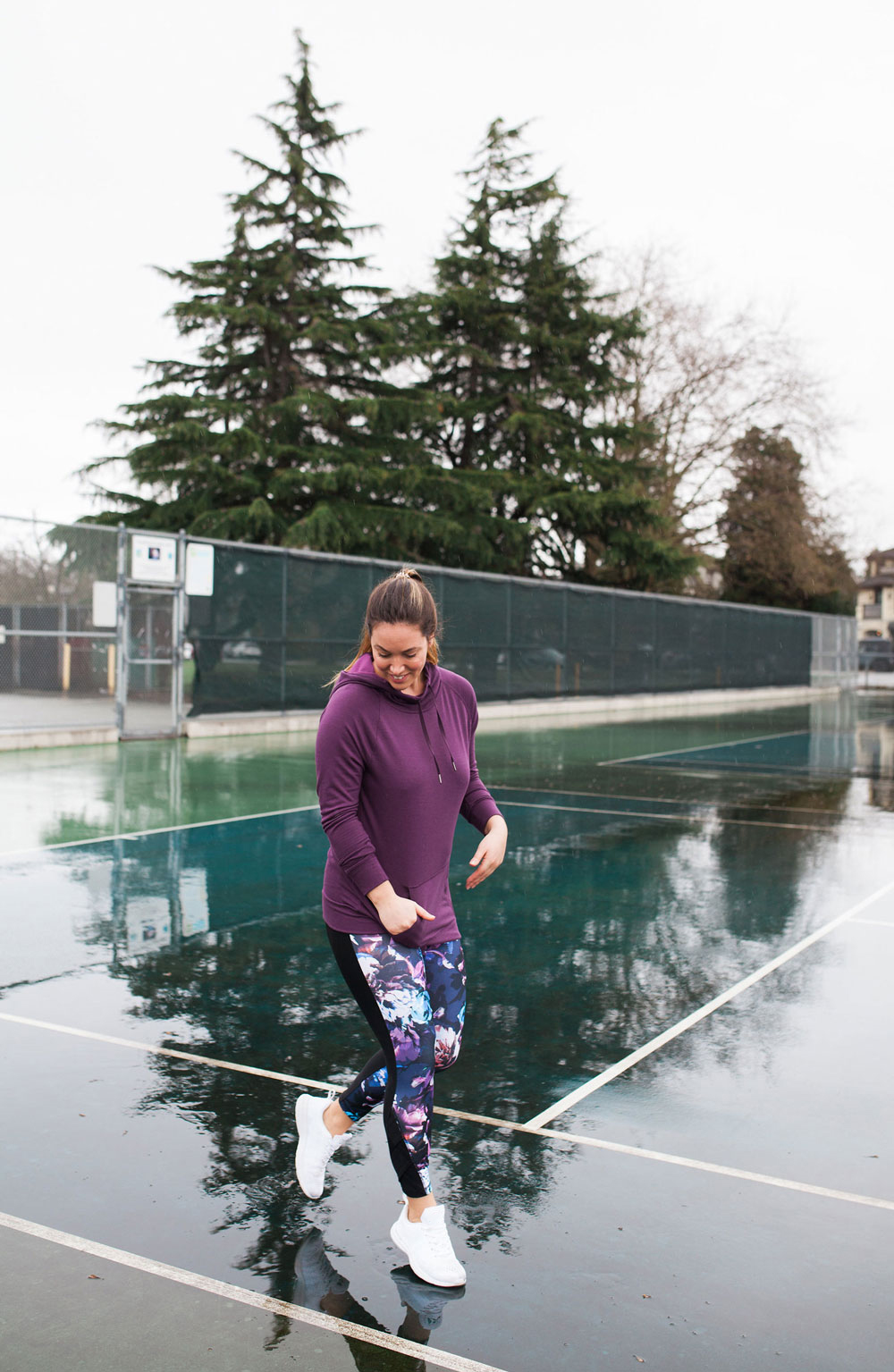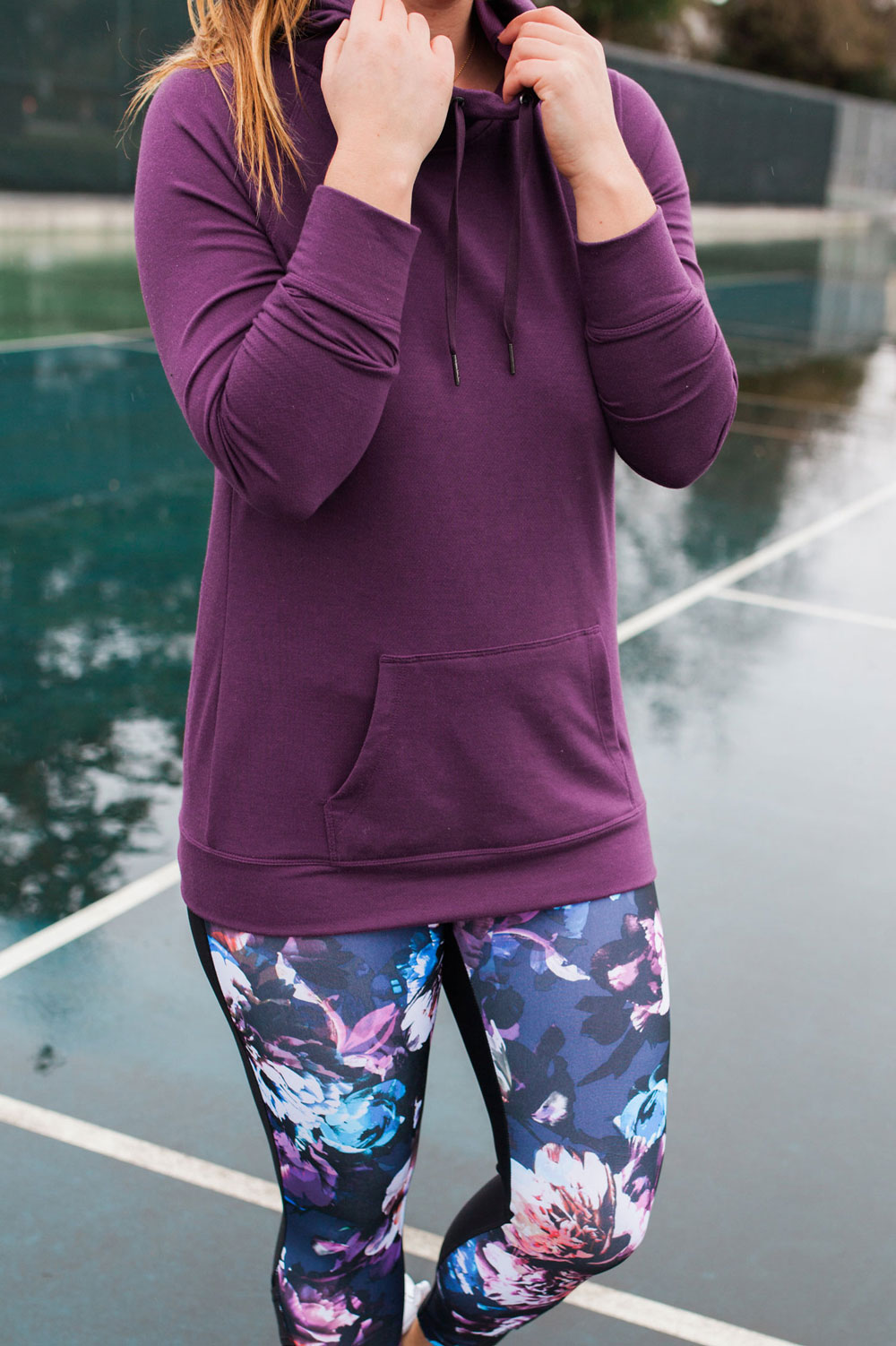 The thing is, I like to work out in the middle of the day so I often am either coming from or going to a workout. I rely a lot on those shower sheets because I don't always have time for a full shower and rather than totally changing, I love just swapping out my top half to some fresh pieces that make me look a bit more cafe-apropos. From Reitmans' apparel line, I grabbed a basic black tank and grey cardigan that add a more pulled together vibe to the whole look. I've also been trying to use my handbags instead of a more sporty duffle bag for these quick change days so that I add another dose of style to my looks rather than dressing them down with a gym bag!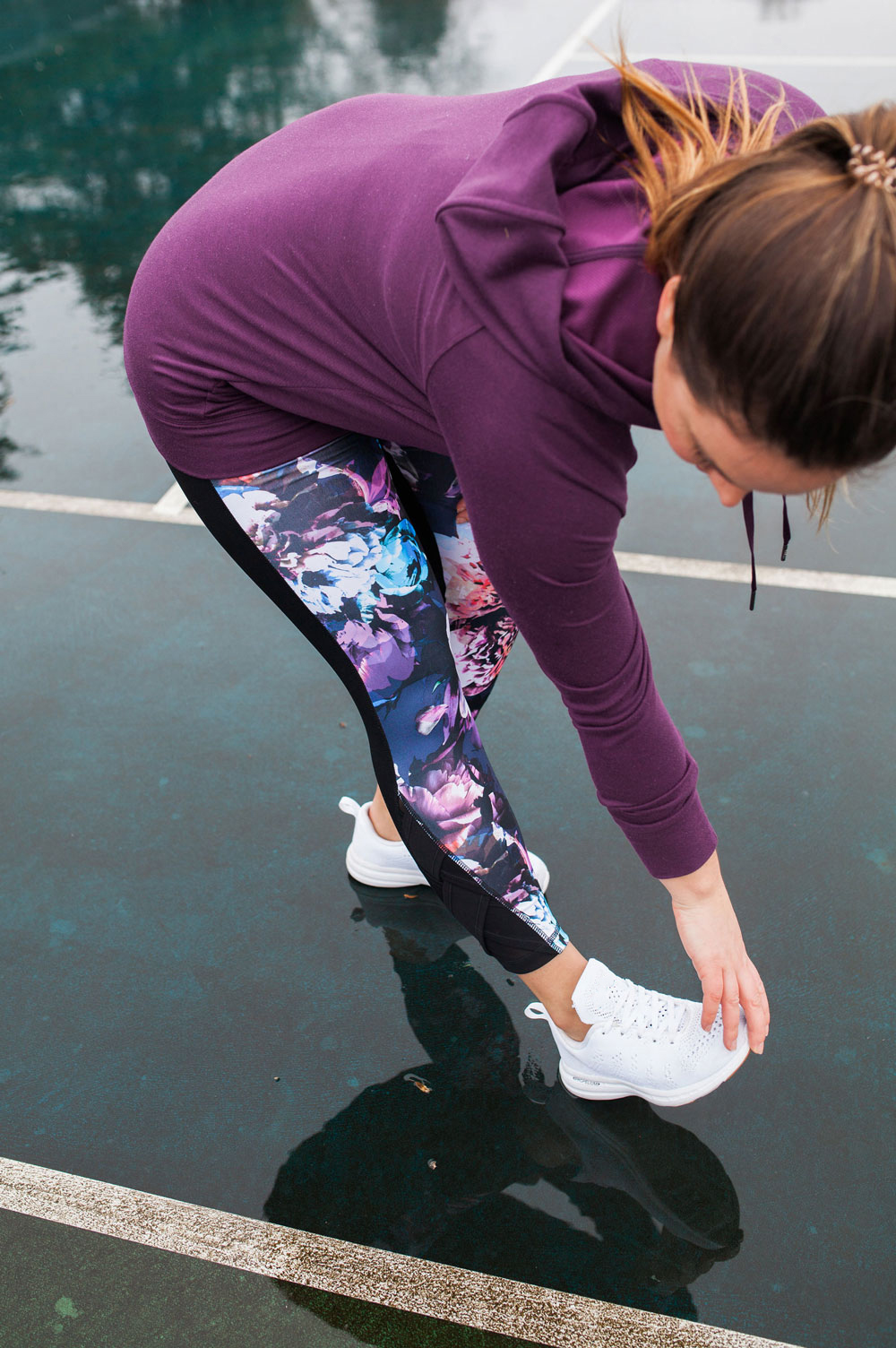 The other absolute must—dry shampoo and a little lippy! Especially here in Vancouver, activewear is a way of life and it's totally okay to look like you've got fitness on the agenda that day, but sweaty or dirty hair is going to put a real damper on you feeling like you look your best. I keep a little mini can in my handbag and keep a tinted lip balm or a sheer lip gloss that I can swipe on as I leave my workout!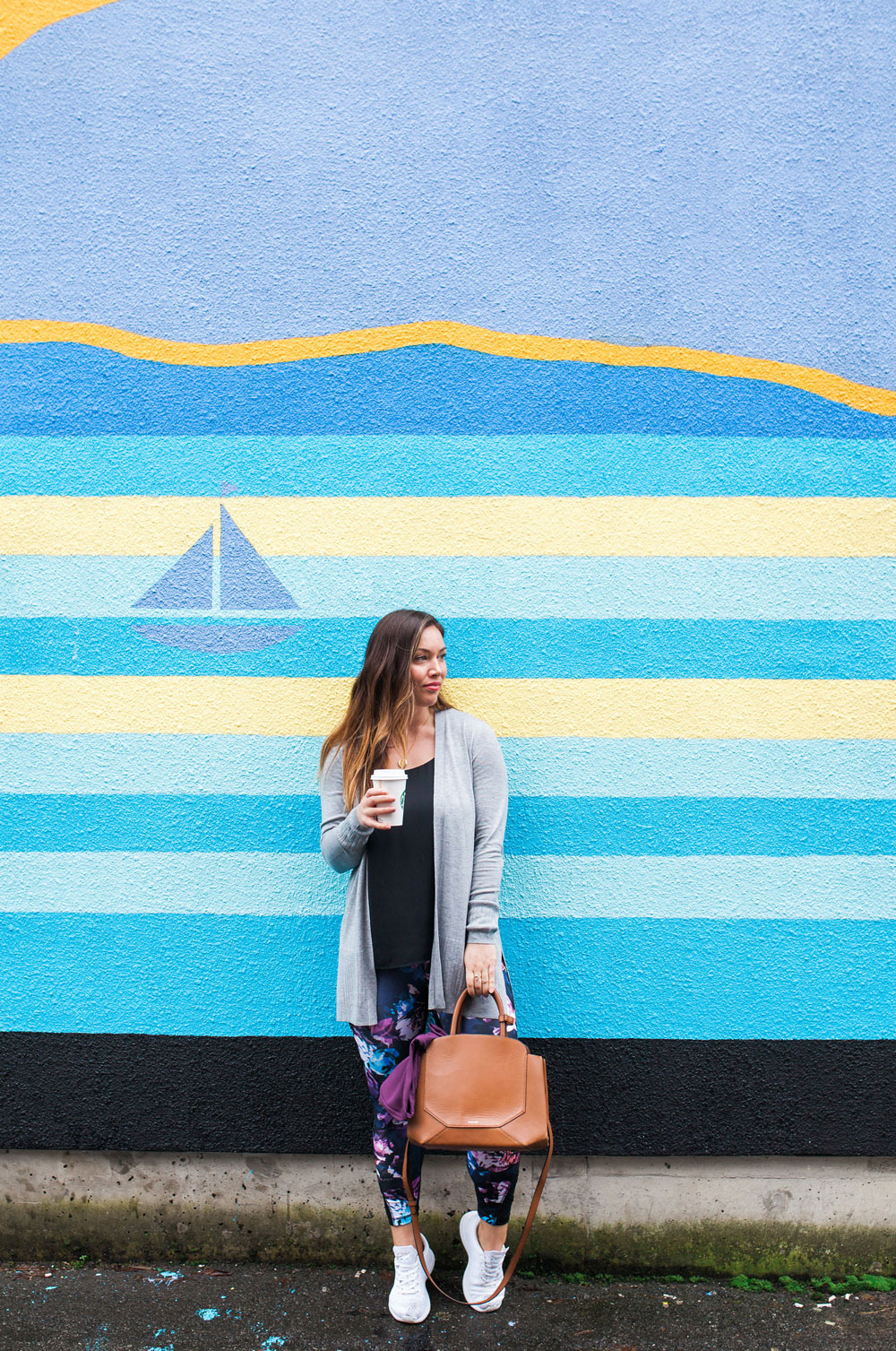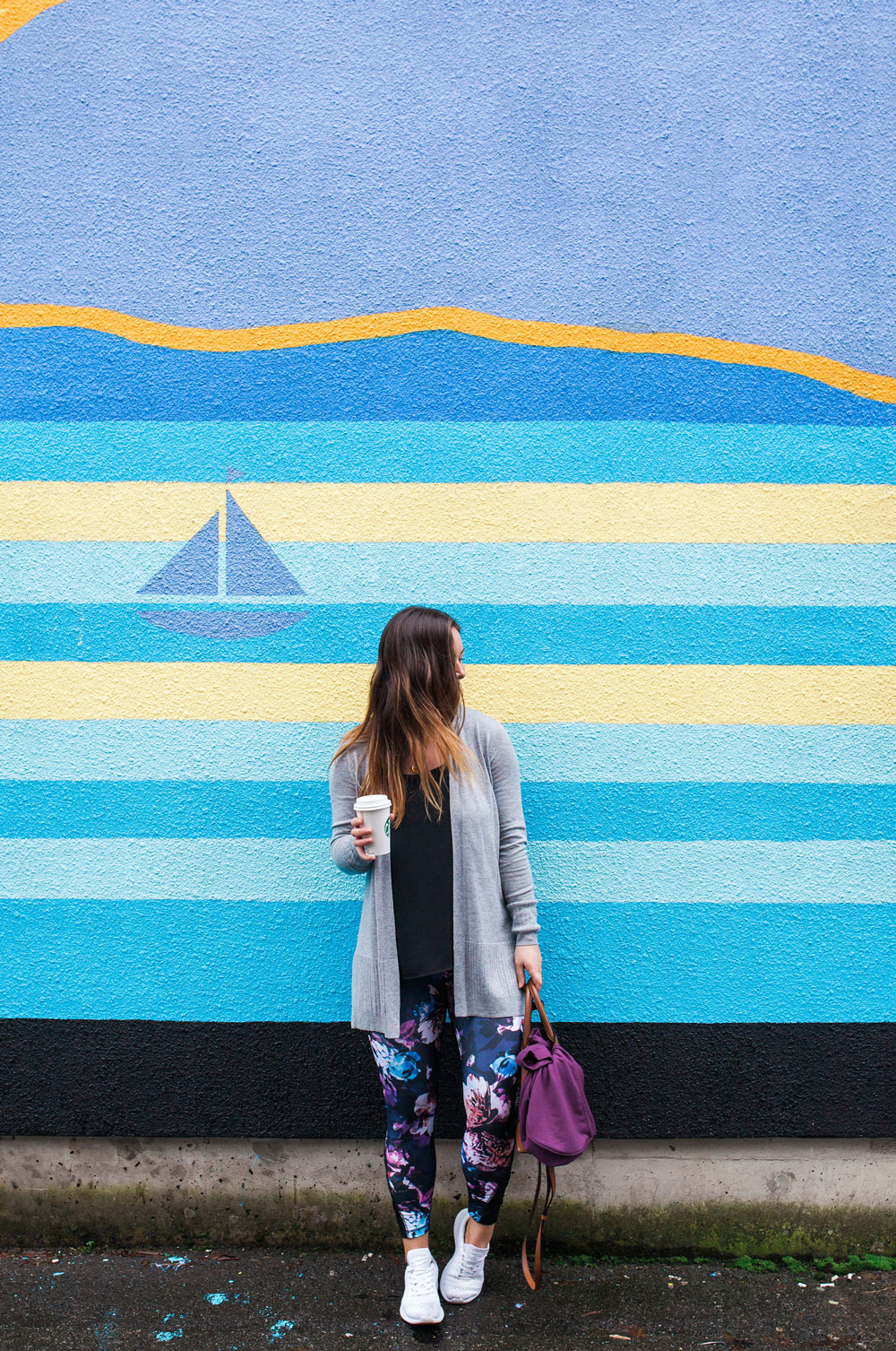 Are you guys the same when it comes to that sweat-to-street life? Do you have any tips of your own for elevating your activewear looks? Also, to discover more of the HybaxReitmans line, see the full line here!
Photos by Kat Willson
This post was created in partnership with Reitmans but all opinions are my own.