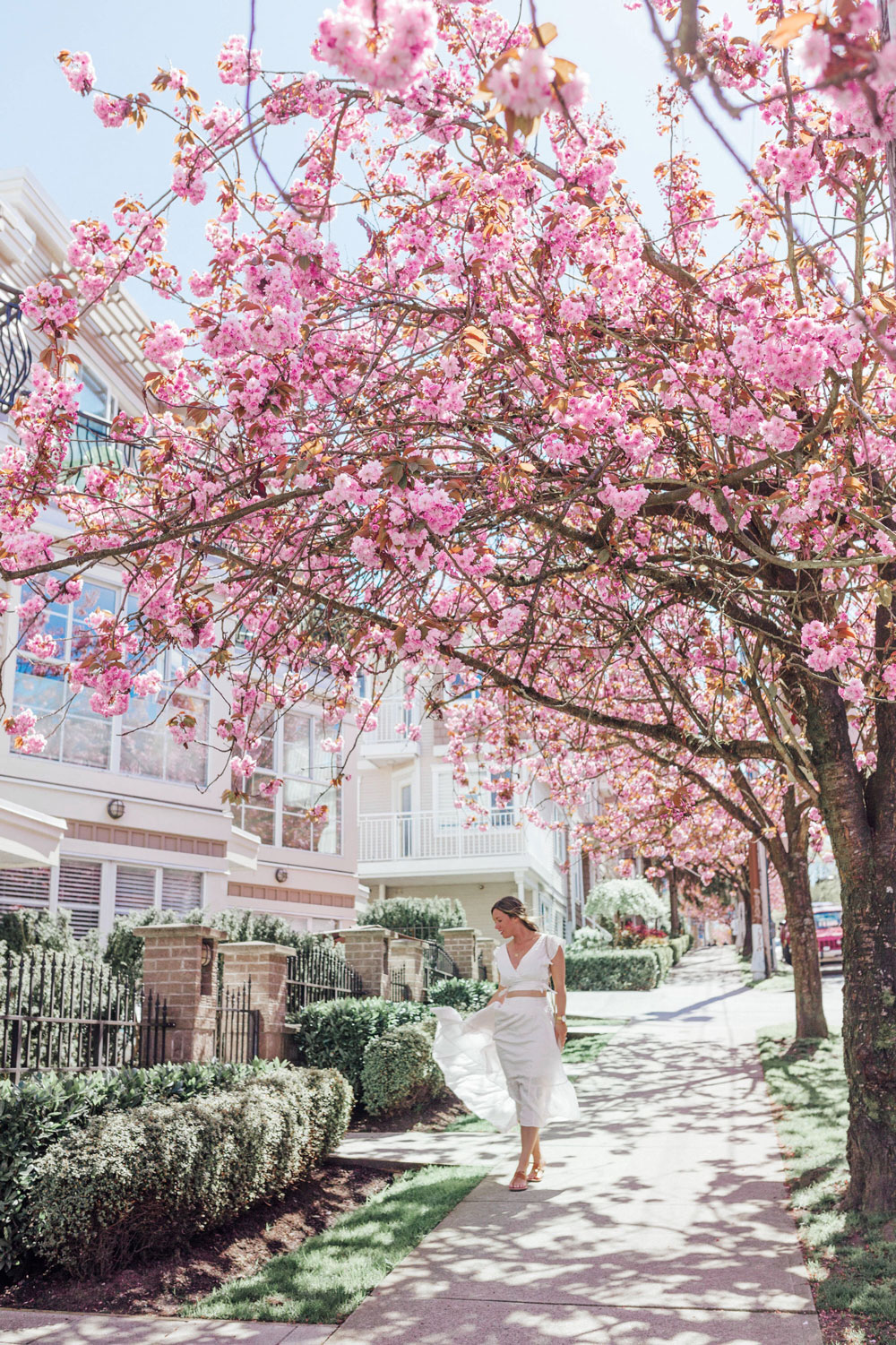 Before I took off to Thailand, I did literally a day-of-flight mini shopping haul—the kind of magical shopping trip where you're literally spotting perfect pieces, grabbing things off the hangers and somehow everything fits perfectly once you get to finally try on at your destination (I'm supremely lazy about trying on in-store). I wasn't even planning on shopping that day and then after working like crazy all day, something came over me and all of a sudden I found myself making the short walk up to South Granville! Like the fashion gods were directing me intuitively or something, especially when I was skipping on by the Free People windows and literally just took their last set in my size of this beautiful Pretty Dayz set that was on the mannequin in the display (wearing a S here, fits pretty true to size but could size down in the skirt especially).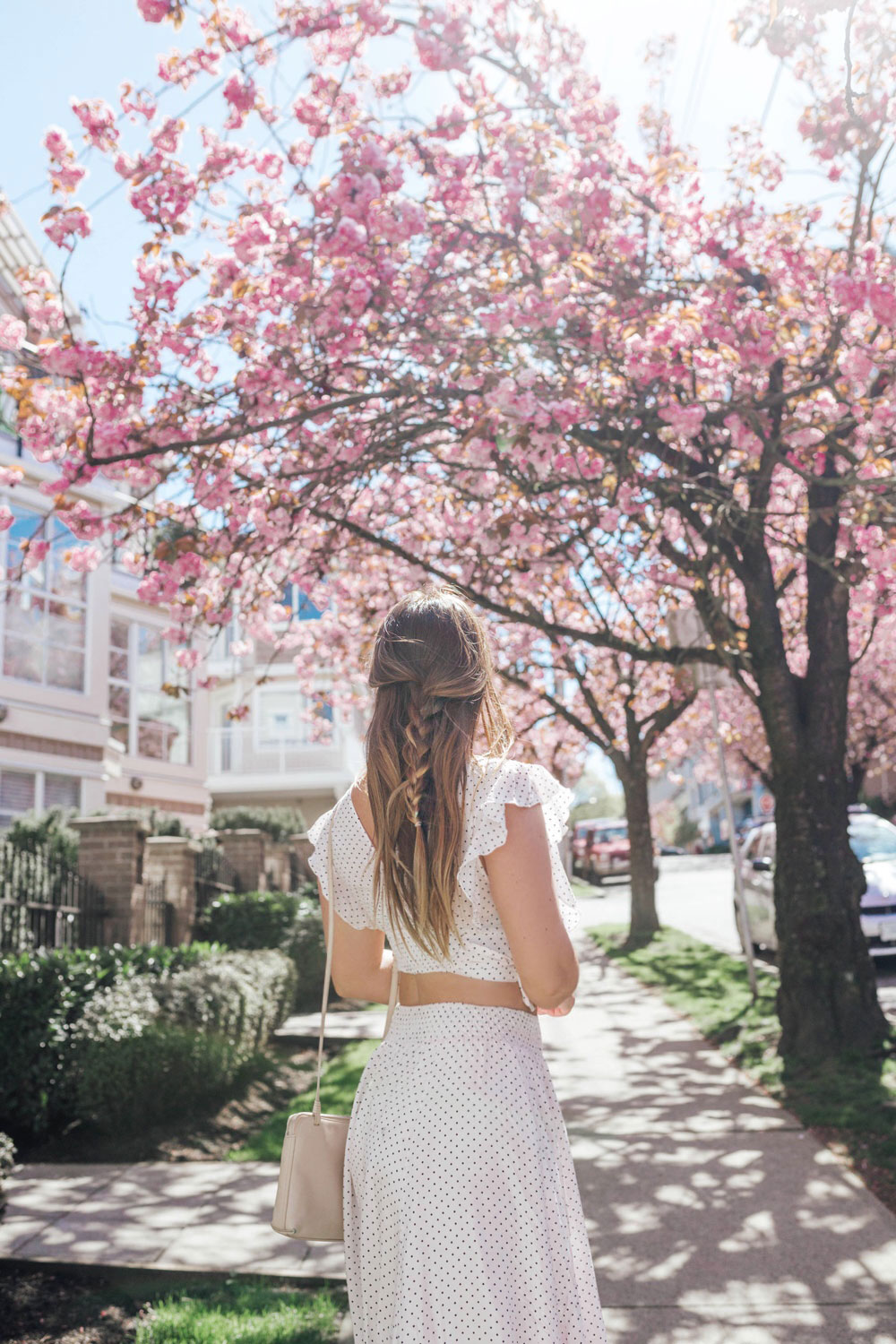 Anyway, in addition to this beautiful yellow dress I wore in this Insta, my new fave Faithfull dress (wearing this again on the blog soon) and the basket bag I've been asked about a million times in this Insta, my vacay wardrobe was complete and it was the best feeling—I don't always shop for every trip, but especially for sunny destinations, something often comes over me and I just want new dresses to feel really excited about. I have to say this set came in especially handy for me though and quickly became a fave, plus it really sparked a love for these beautiful retro matching sets, which is what today's post is all about!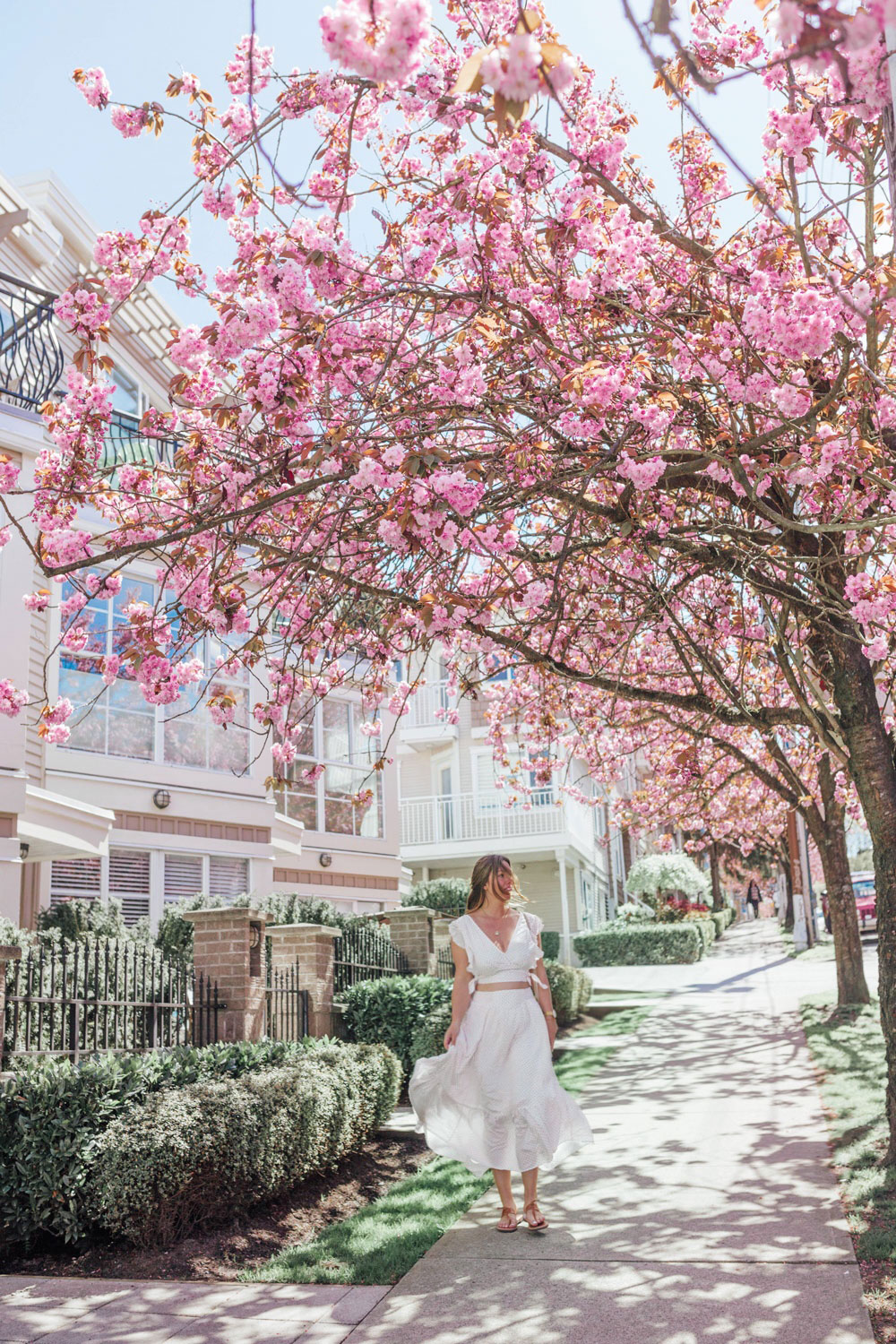 What I loved while travelling was that while it was amazing to get to wear them together as intended, both the top and bottom came in handy for different legs of the trip—I threw an oxford shirt over the set when we went to visit temples one day (an airy maxi skirt is the best option for these types of days, especially in hot destinations like Thailand or Italy in the summer, and if you have an oversized top it's super easy to just toss it on top!) and the top I wore with some high-waisted shorts when I was doing a day of popping in and out of the beach/pool and wanted to still sun a bit.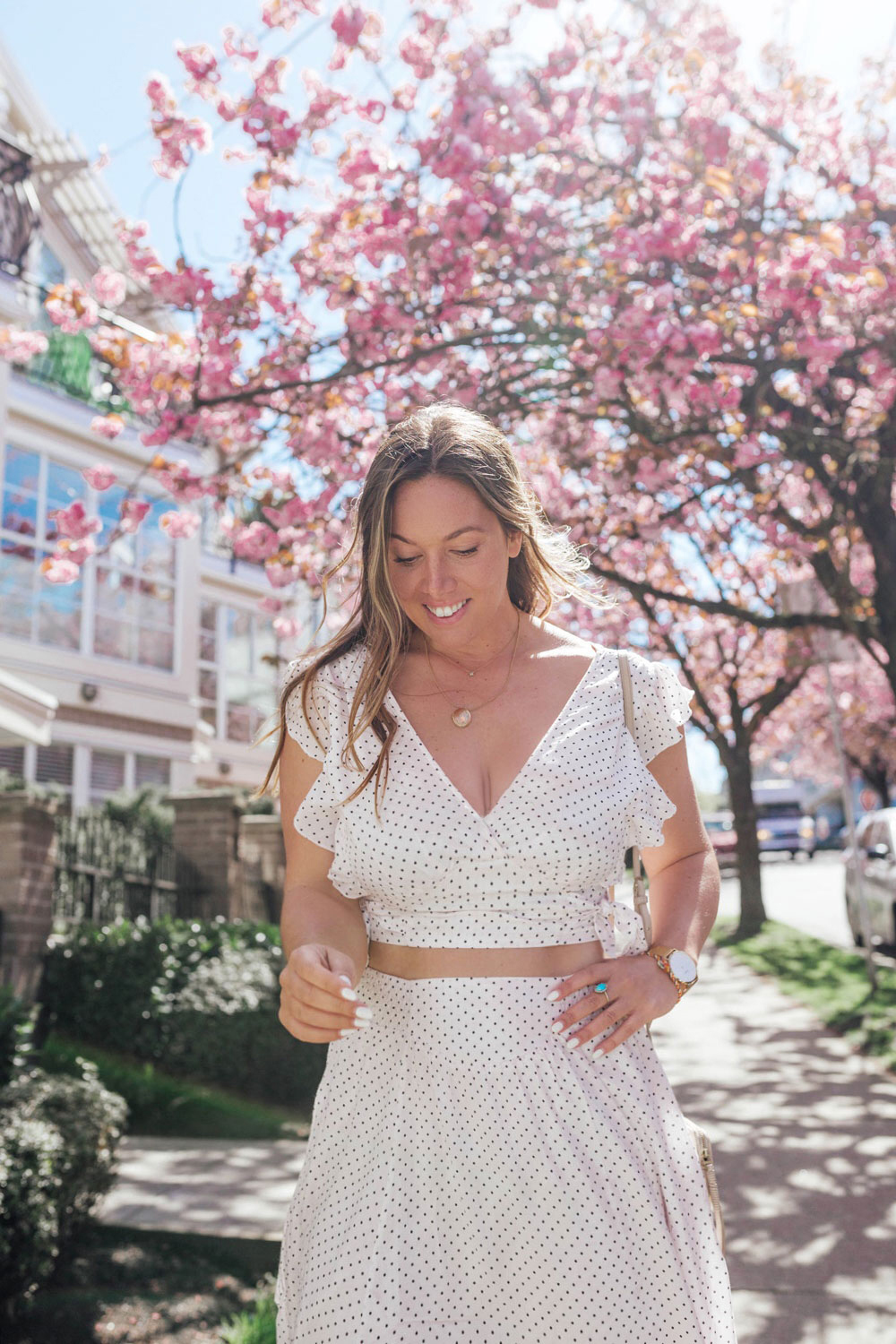 What I love about falling for a new piece while travelling is that it usually gets you super excited to style it again when you get home to bring back those vacay vibes—it's been seriously warming up here in Van this week (currently upstairs on my patio in a tank top, soaking in the sunshine—hello summer!) so this was the perfect little petal pink set to accent the cherry blossoms that are popping up everywhere (see this guide for the best places to spot them in Vancouver).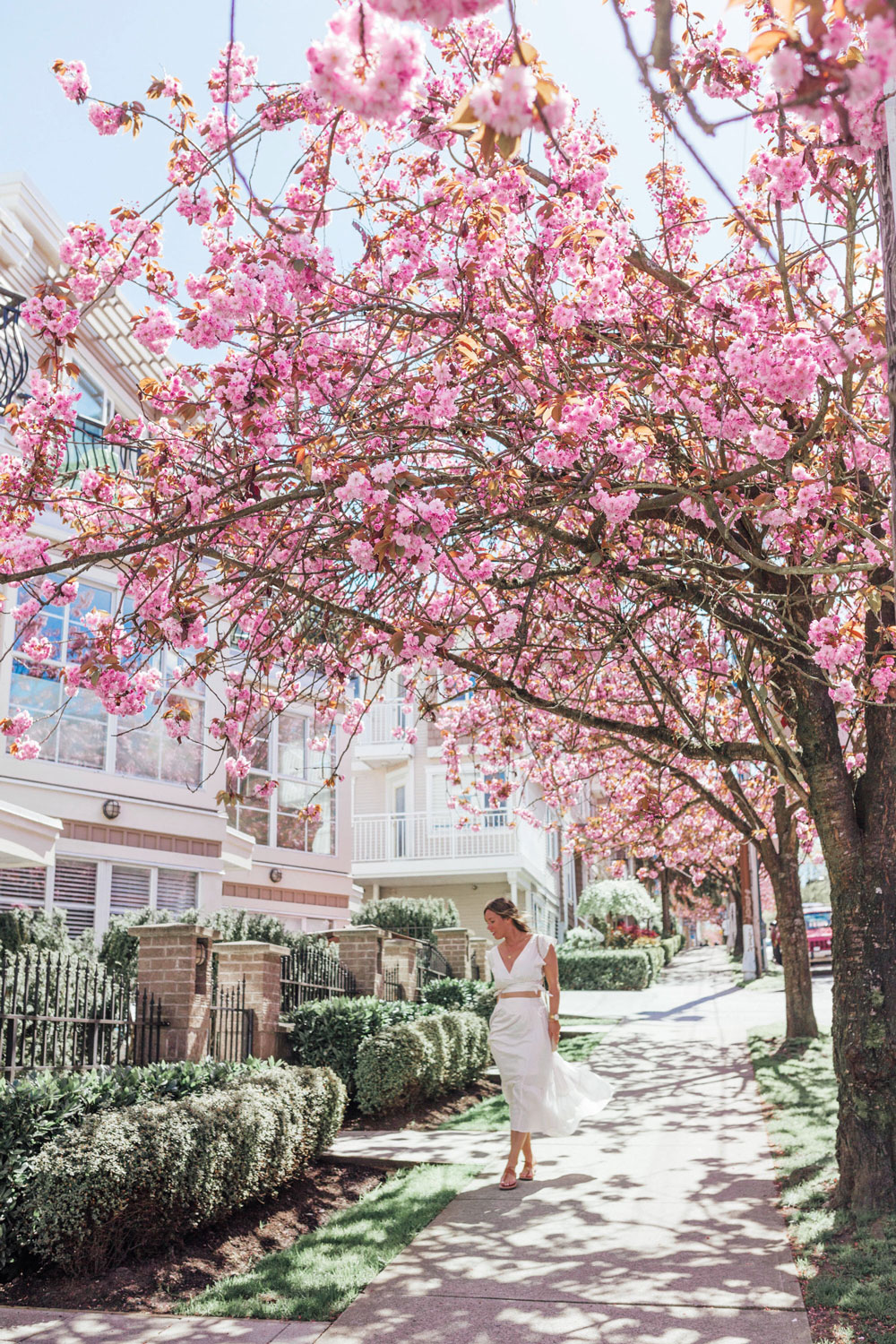 While this particular tone is probably a bit too light to be wedding-apropos (though it comes in red and copper too, kind of thinking I need the red especially), I feel like a matching set like this is the perfect switch-up for a summer wedding too. I get tired of wearing the same kind of dresses year after year (and year after year, we always have a bazillion weddings so need a bazillion dresses to go with each one, or just get super lazy and start rewearing them to pieces). I love how fresh a matching set is, especially if you go for gold with a set that has chic pants like this Palermo Set from Free People that I am pretty much going to need to buy, plus it looks like it's selling out soon!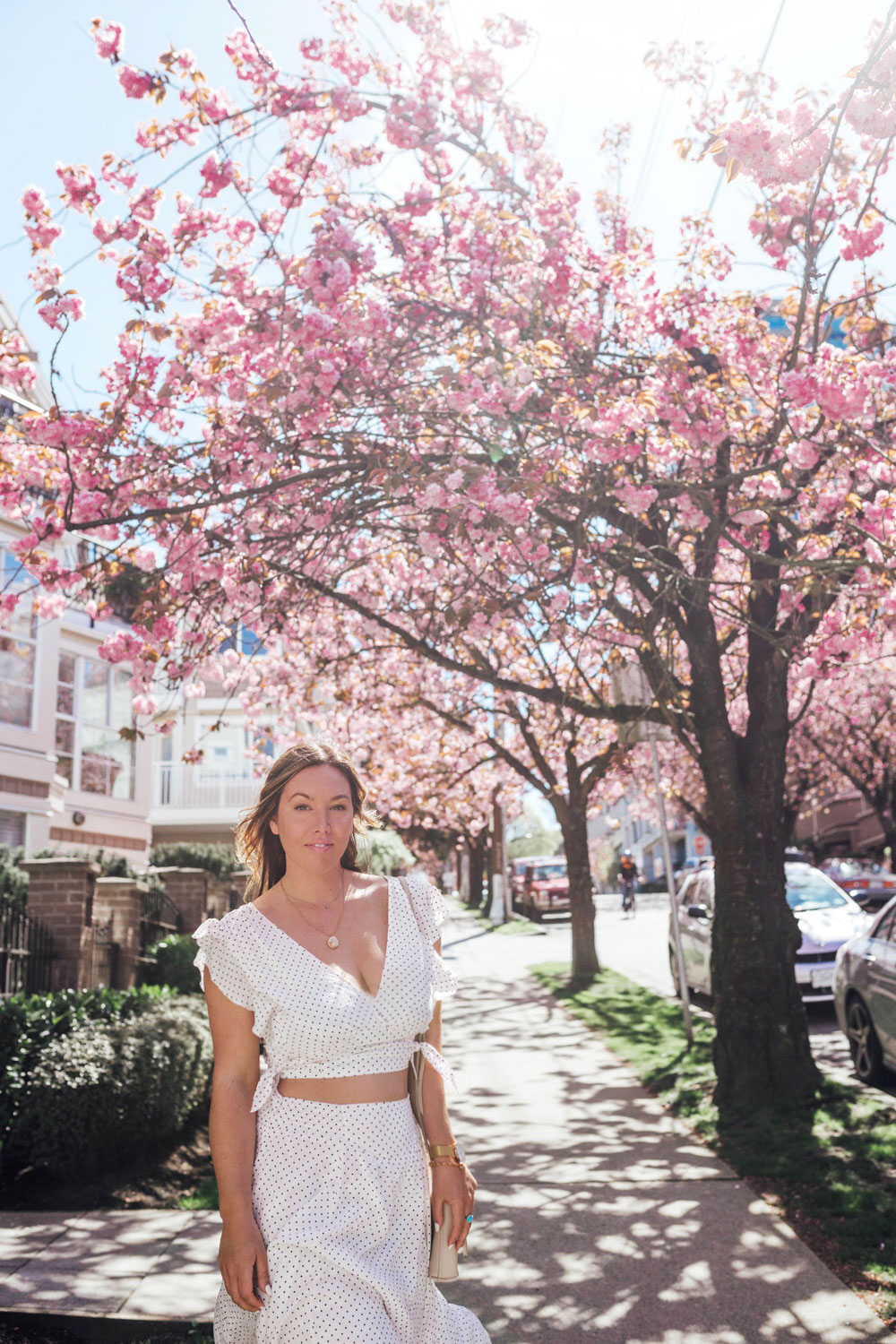 After my amazing Faithfull experience (another piece I've already reworn since I've been home, so cute but most importantly so cozy), I'm also all over this adorable smocked set in red—how cute would this be for a wedding? Plus both the top and skirt could be worn a million times with different pieces—CPW (cost per wear) people! These sets are not only so on-trend, but seriously strategic pieces too.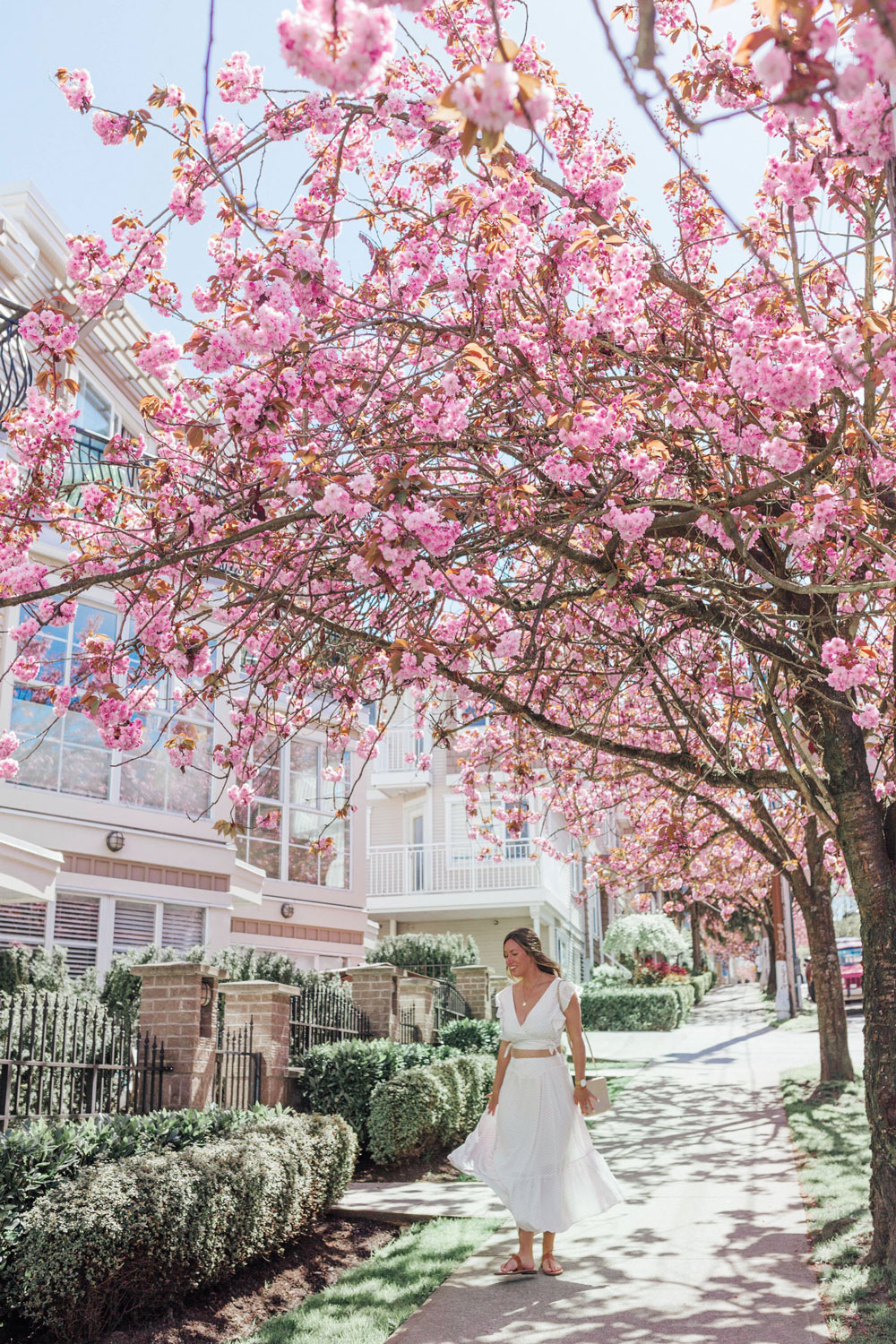 Other than waltzing among the cherry blossoms, I've just been catching up on life the past week or so since I've been home and of course, as soon as I start getting back into a groove back at home, I like to book another trip for like, 2 weeks from now just to keep me on my toes. Off to Amsterdam to visit my older sister soon and then somewhere I've never been before: Prague! So unbelievably excited to visit a place I've always dreamt of going to. You'll have to give me tips if you've ever been before!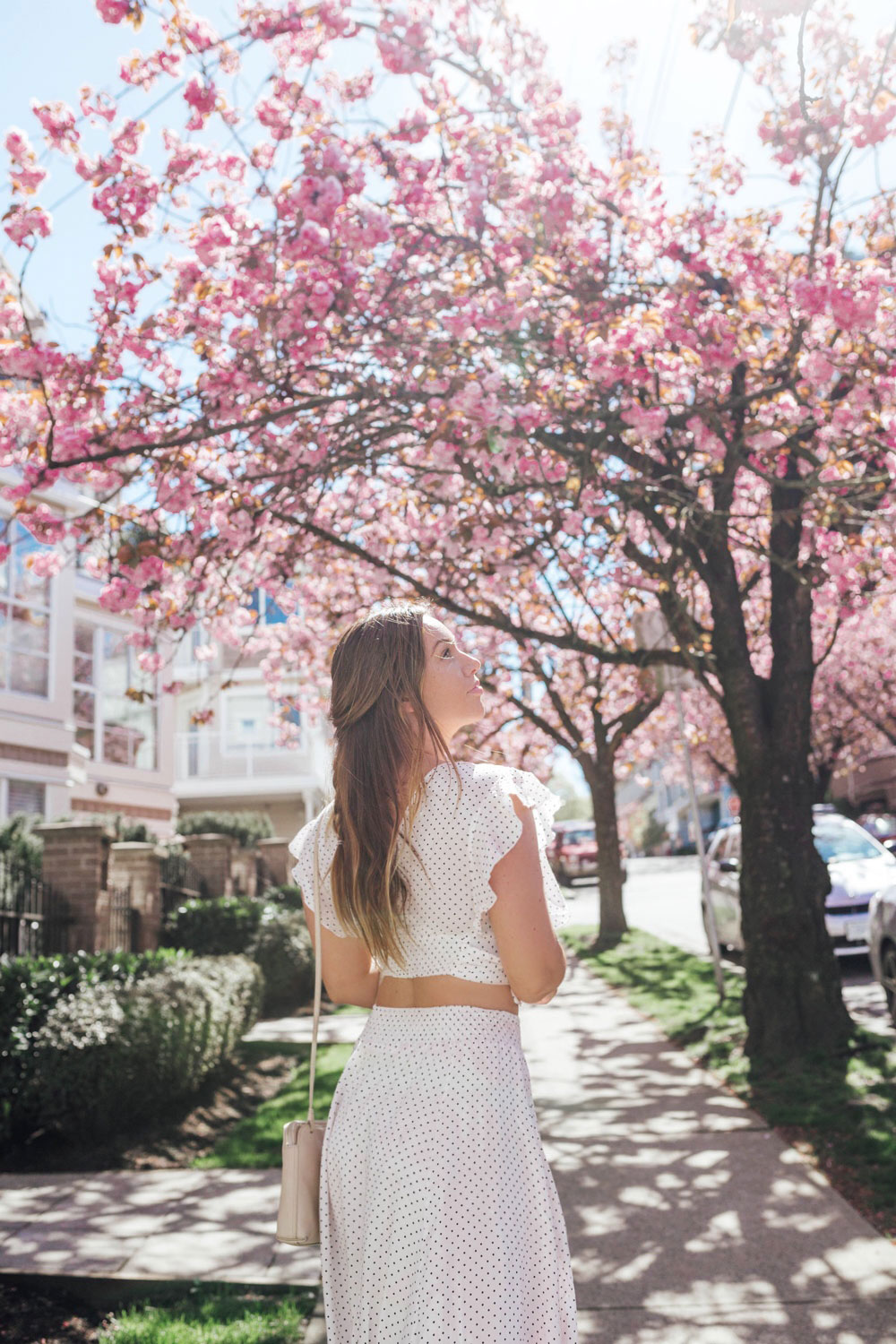 In the meantime, find more of my fave sets that I'll most likely be adding to my closet this summer—happy shopping!