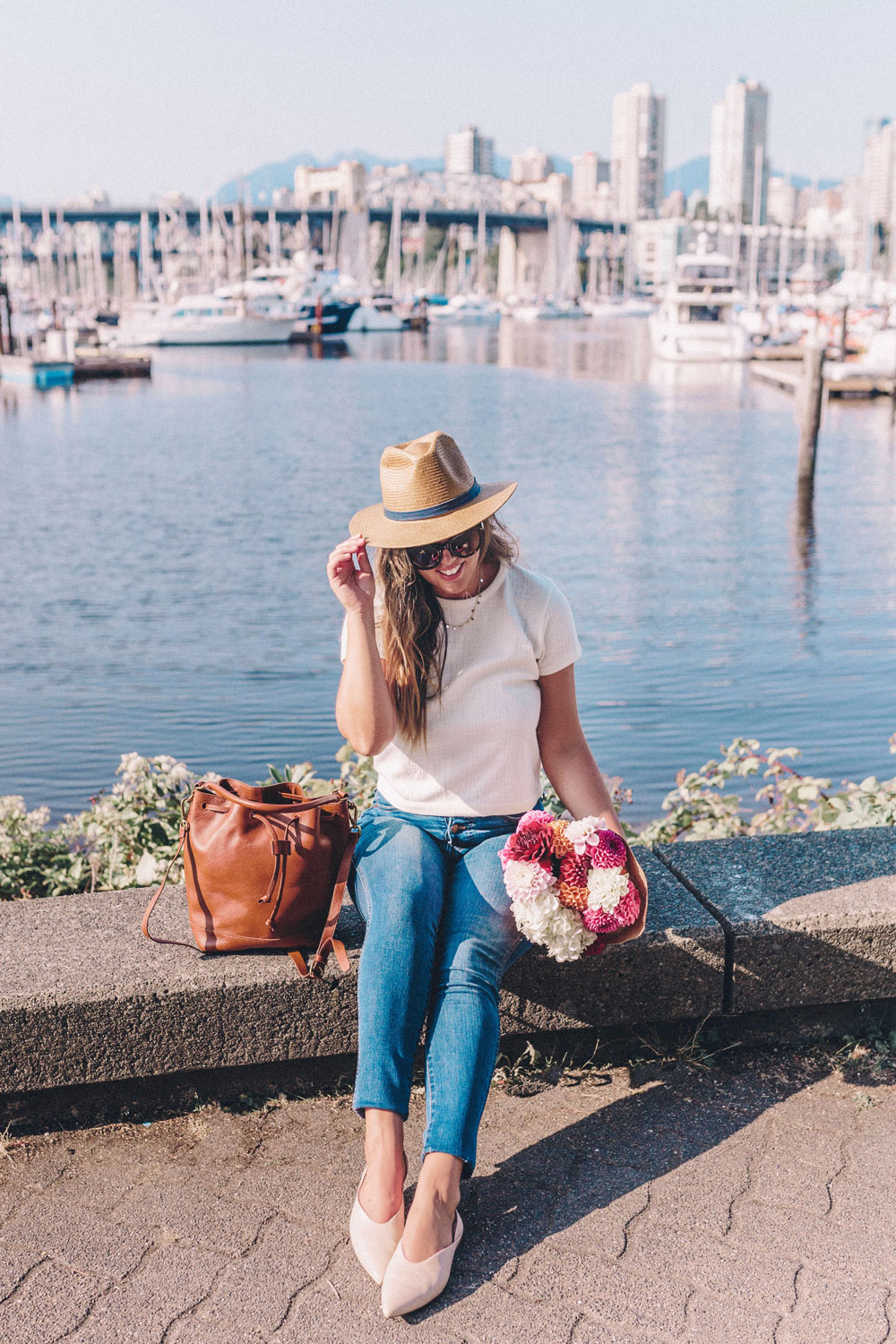 There are few things I look forward to as much year after year as the Nordstrom Anniversary Sale. There's something about the thrill of finally bringing home something you've had your eye on for awhile at a super-sale price—I honestly felt the buzz of my recent shopping trip for a few days afterwards and immediately decided to wear every last thing I got on repeat since popping in at the start of the sale on July 20th!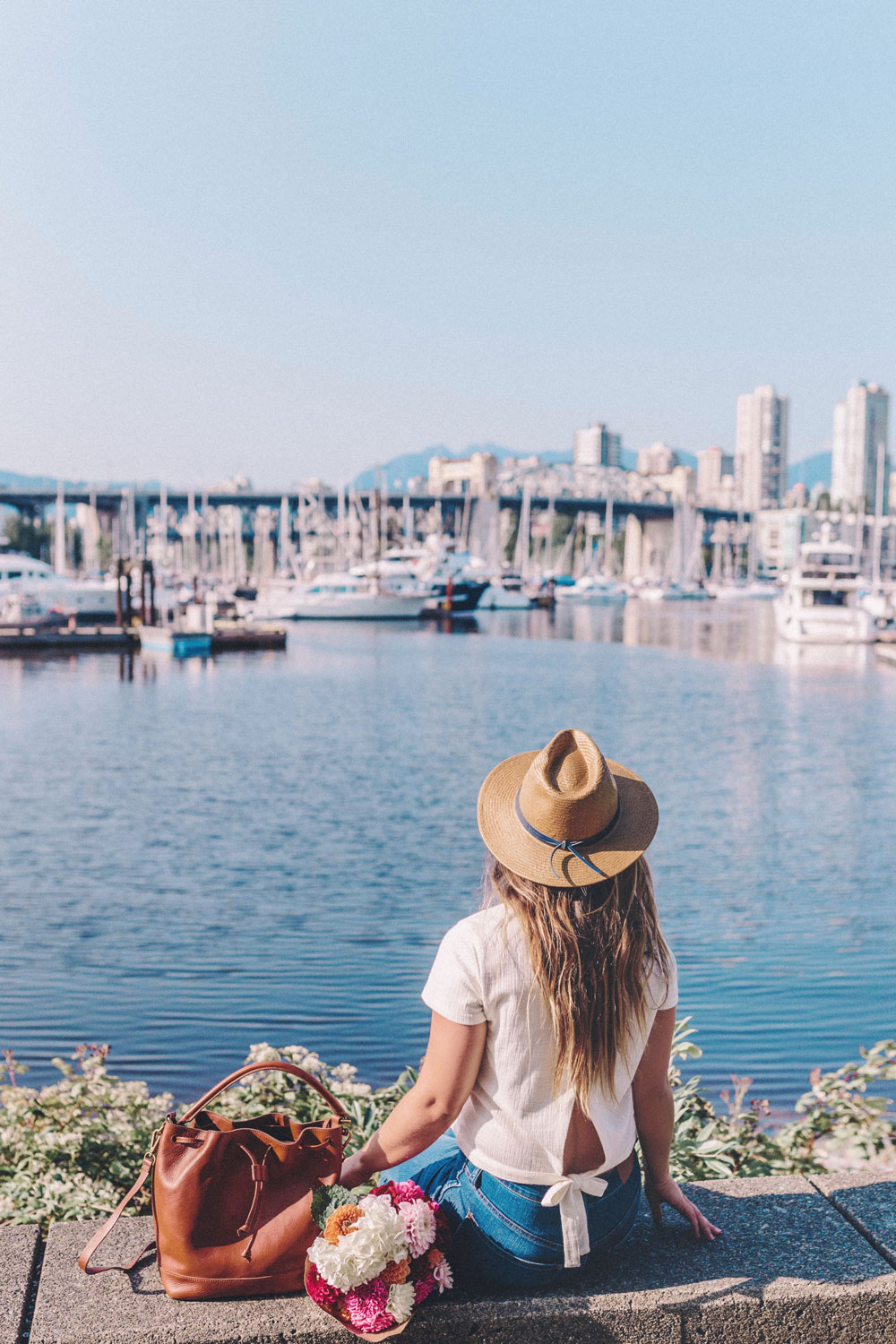 Here's what you need to know before I delve into the amazing finds I got: the Nordstrom sale is currently on until August 5th, with prices going back on August 6th. The sale extends to all categories, from jewelry to apparel to accessories! Not only can you shop ahead for fall pieces, but there are also brand-new arrivals coming in too, all at amazing prices.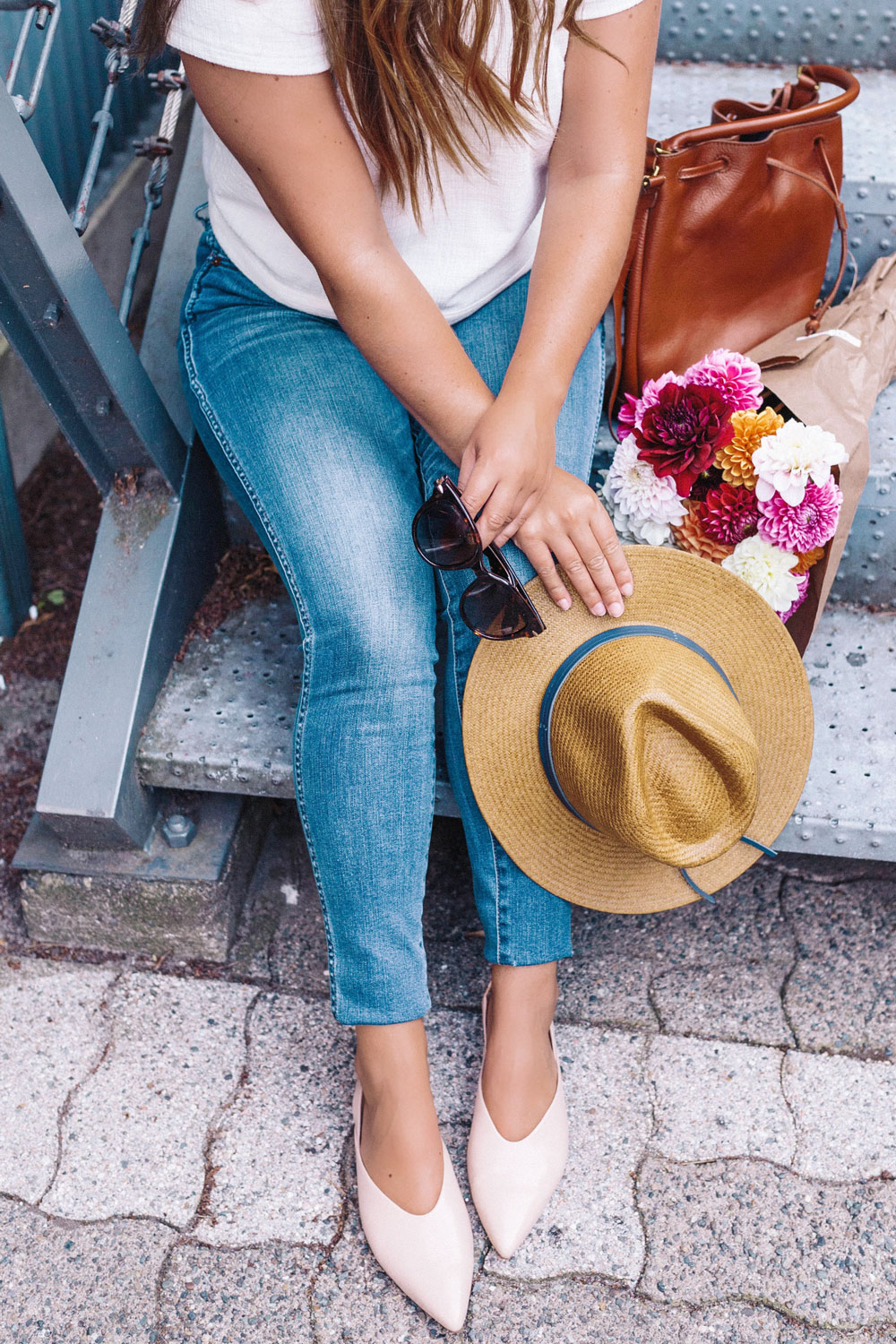 Okay, now onto all these finds! Since getting these, I've seen family and friends and just about everyone had a favourite piece they were raving about and en route to Nordstrom to pick up in-store or to shop online before the sale ends so want to make sure you guys are able to do the same! I also was so amazed by how many great fall pieces there were to stock up on so did this outfit as a bit of a summer-to-fall transition look, and the hero piece is really these Madewell 10 Hr Skinny Rizzo high-waisted jeans. They are officially my new favourite jeans—the cut is the perfect style for hourglasses like me (though they'd be stunning on literally any shape) and I love the button closure. The rinse is also the perfect transitional colour—something that pops with airy summer whites and the like while also looking amazing with the more rich, saturated tones of fall. I love these black skinnies from Madewell as well, also high-waisted which is a style I always love!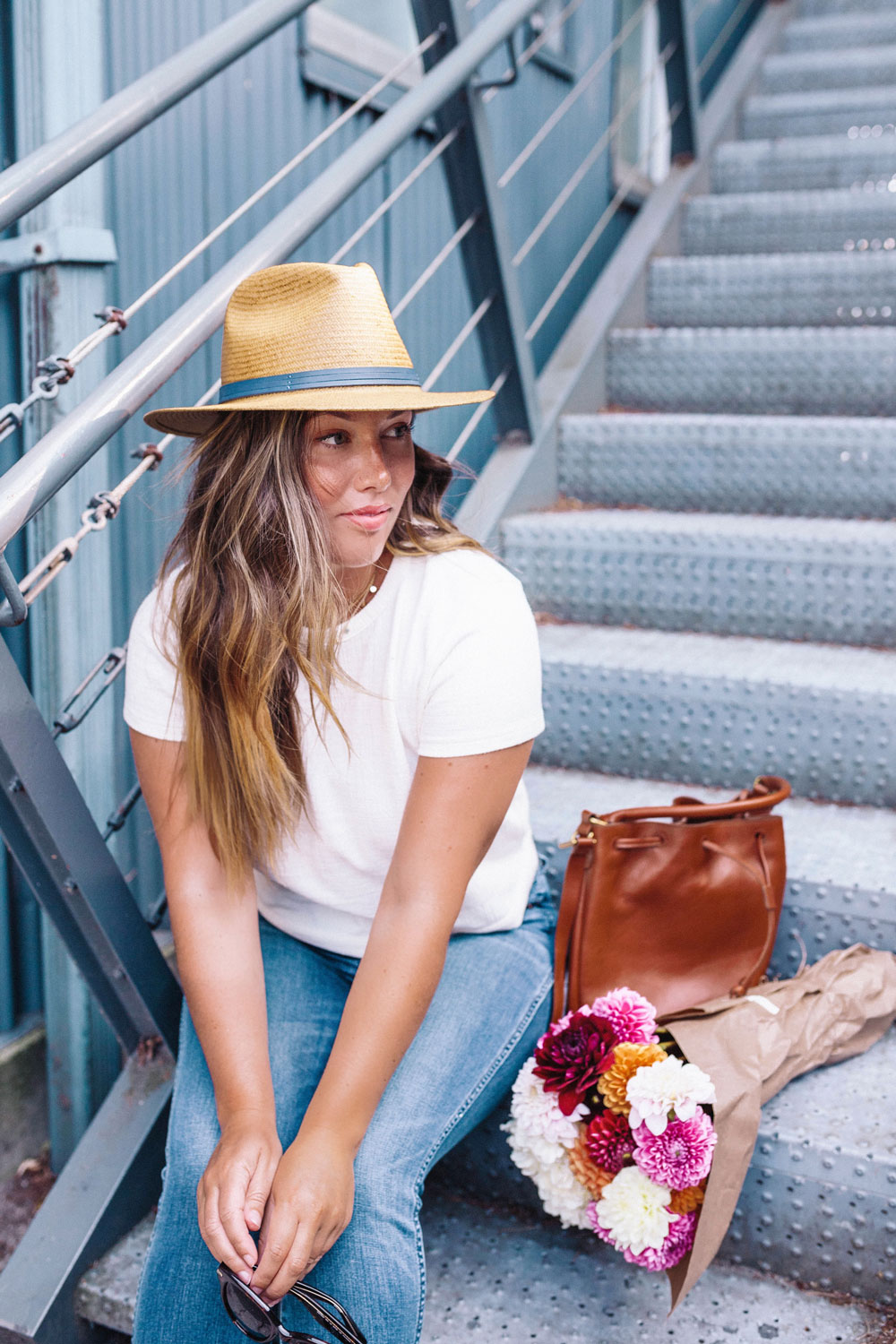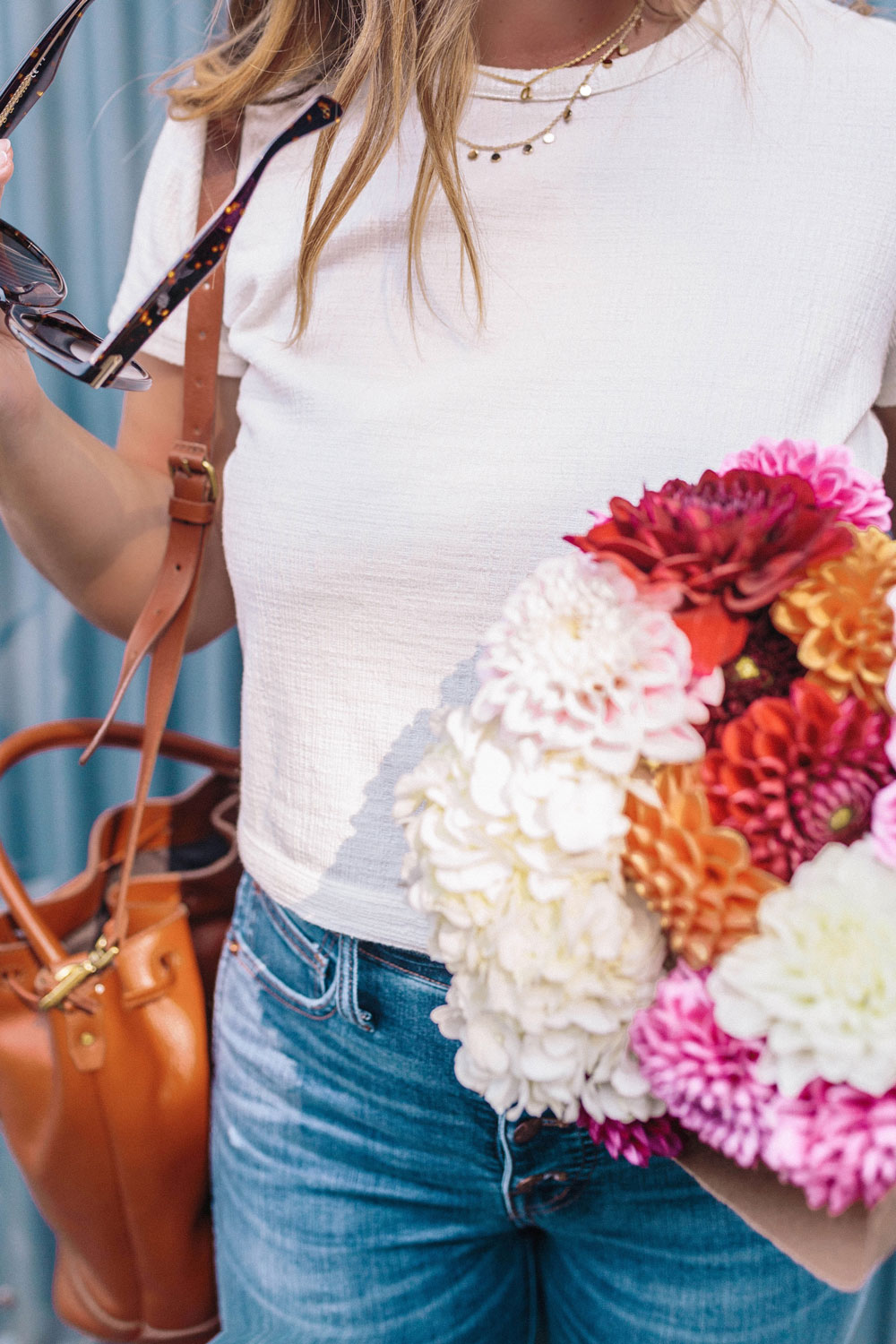 Speaking of airy whites, this Madewell Verse Tie Back Top is the breezy summer top of my dreams. I love the sweet tie closure in the back and its textured weave gives it a linen-like feel that's perfect for summer. I feel like this would be such a cute option with shorts, culottes and denim skirts as well now (though its slightly cropped hem was perfect for these high-waist jeans).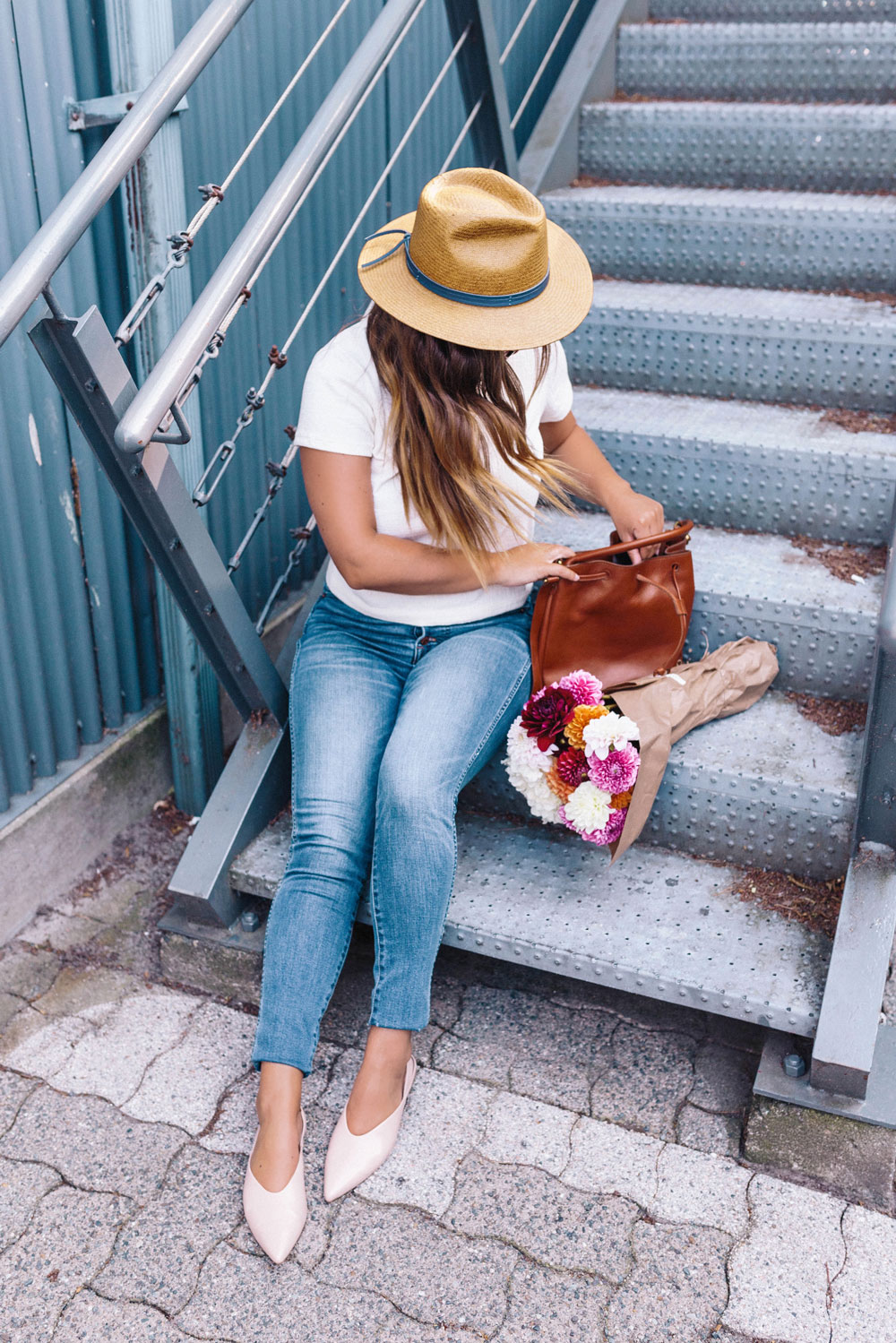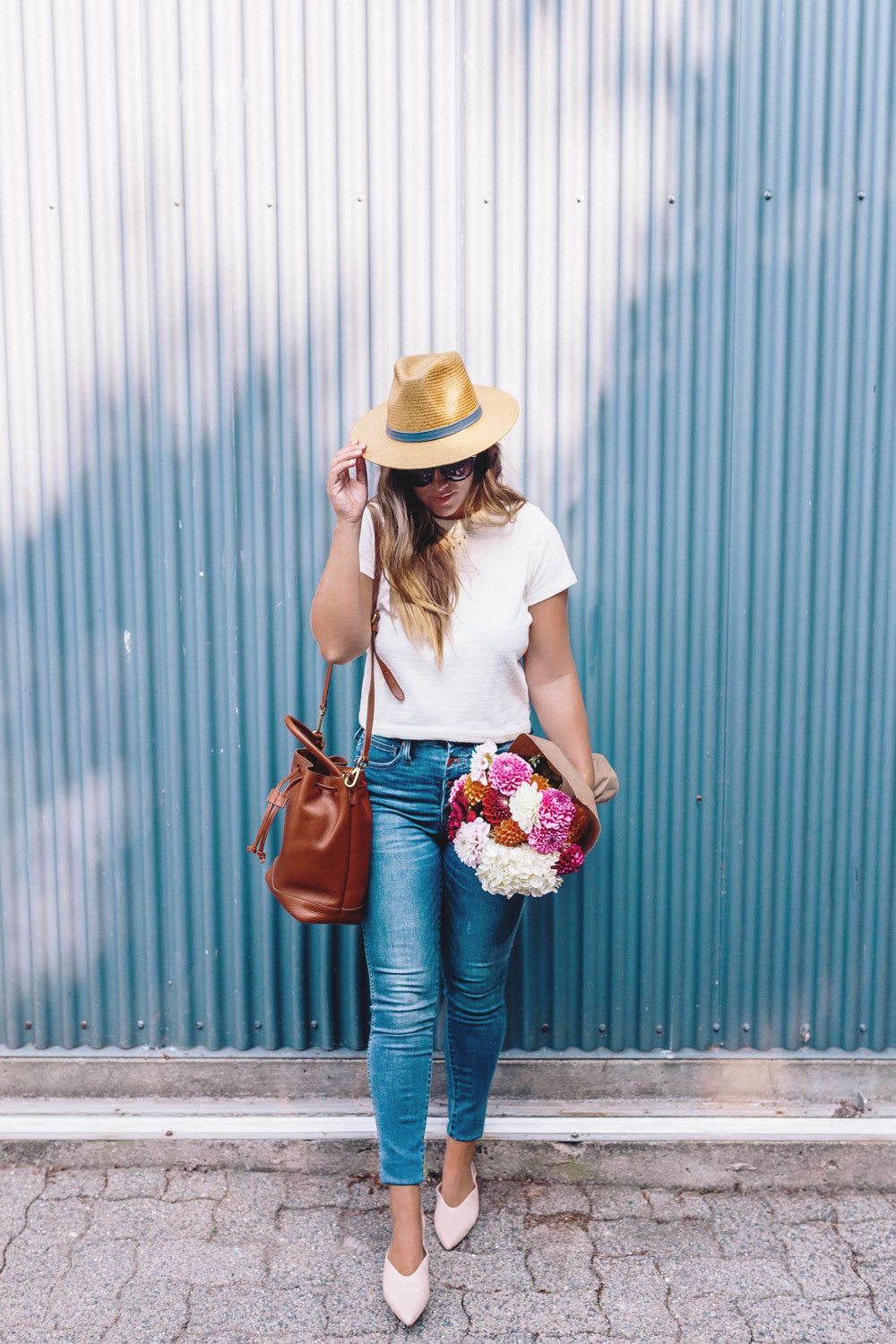 To round off the little mini Madewell haul I did, I also had to get this Lafayette Bucket Bag (and how cute is this mini version—obsessed!)—any Madewell bag I've ever owned has quickly become a perennial favourite of mine, and this one is already my new go-to. It is the most buttery soft leather and I love the double handles so that you have the option to wear as a cross-body. Also, the perfect shade! I'm always drawn to warm brown tones and this is going to be worn year-round to help add that touch of warmth to all my outfits.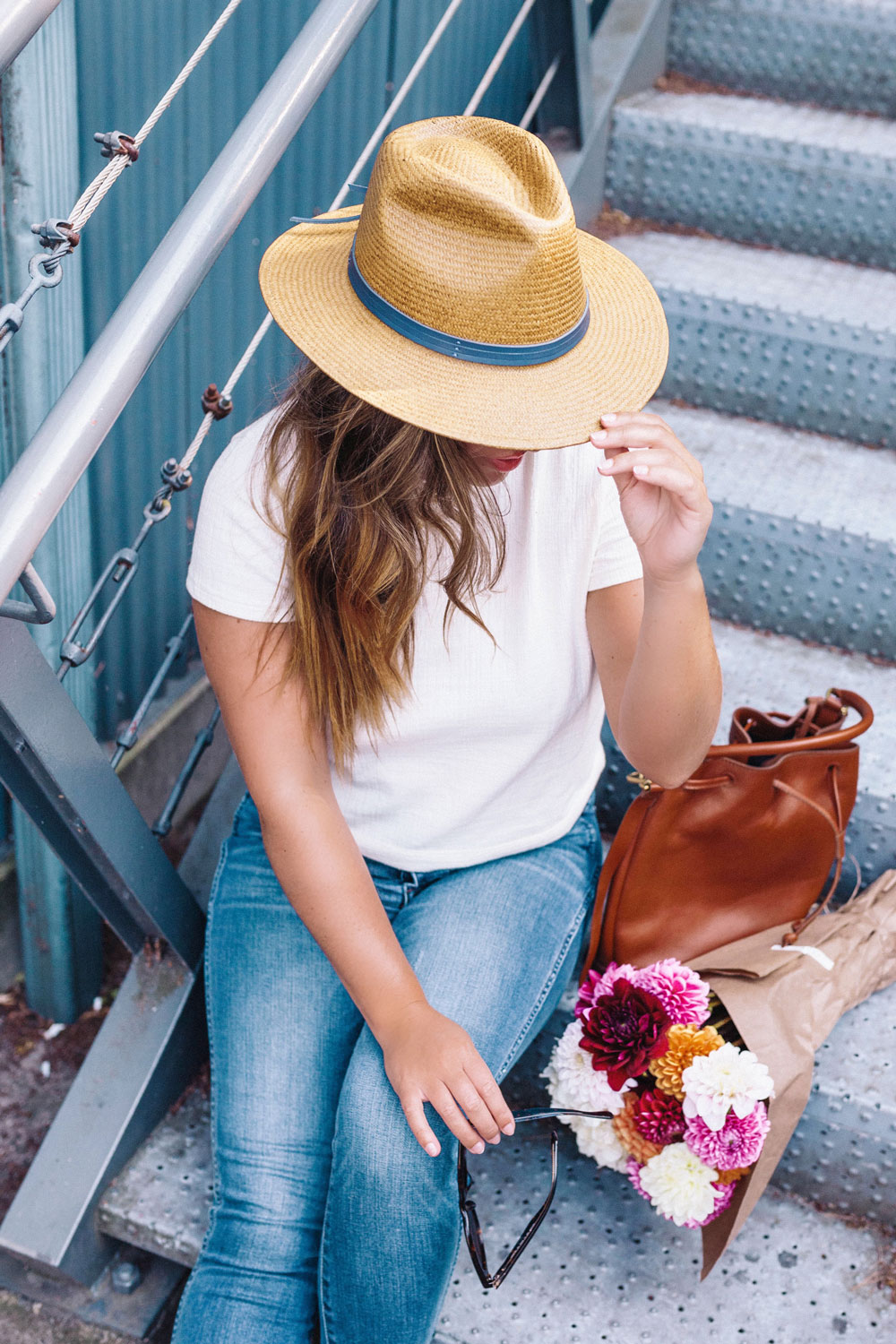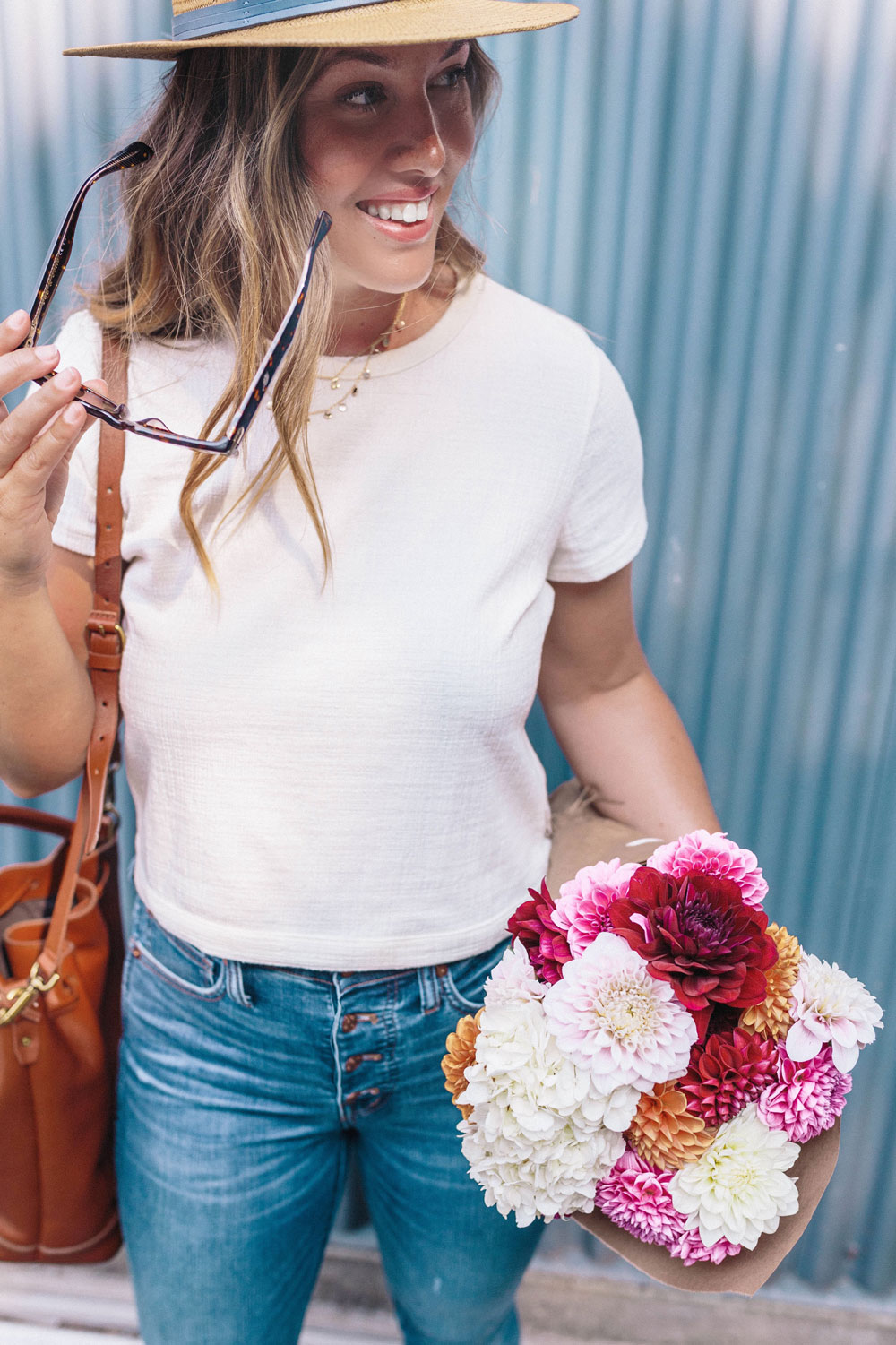 I live for a good straw hat so this Brixton Pacific Straw Hat (though I'm loving this Treasure & Bond Velvet Baker Boy Cap for fall too!) was another no-brainer—I love the leather band and the slightly vintage feel of it. It got worn on repeat at the cabin to keep my skin safe! Accessory-wise, I was so happy to see sunnies were also on sale because I was so in need of a new pair and these rag & bone 54mm Round Sunglasses—they're the perfect oversized silhouette and like basically everything else I've gotten, new go-to's of mine that I've been wearing on repeat! As I was wandering over to shoes, I also noticed jewelry was on sale, along with some Canadian labels I love like Melanie Auld! I picked up her Mini Discs Necklace which is the perfect piece to transition from casual to a more elegant look, along with a Kate Spade "a" Pendant—so cute!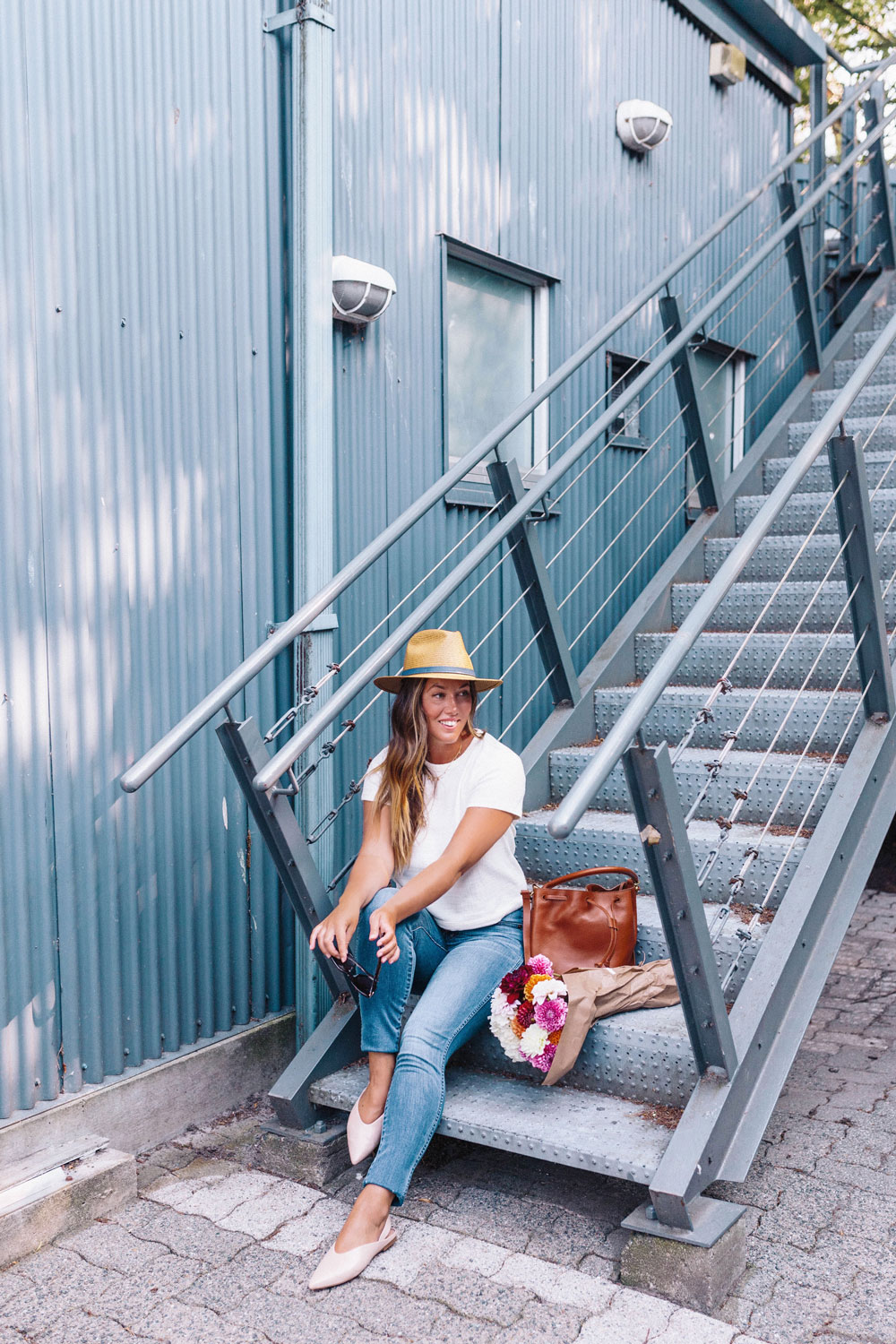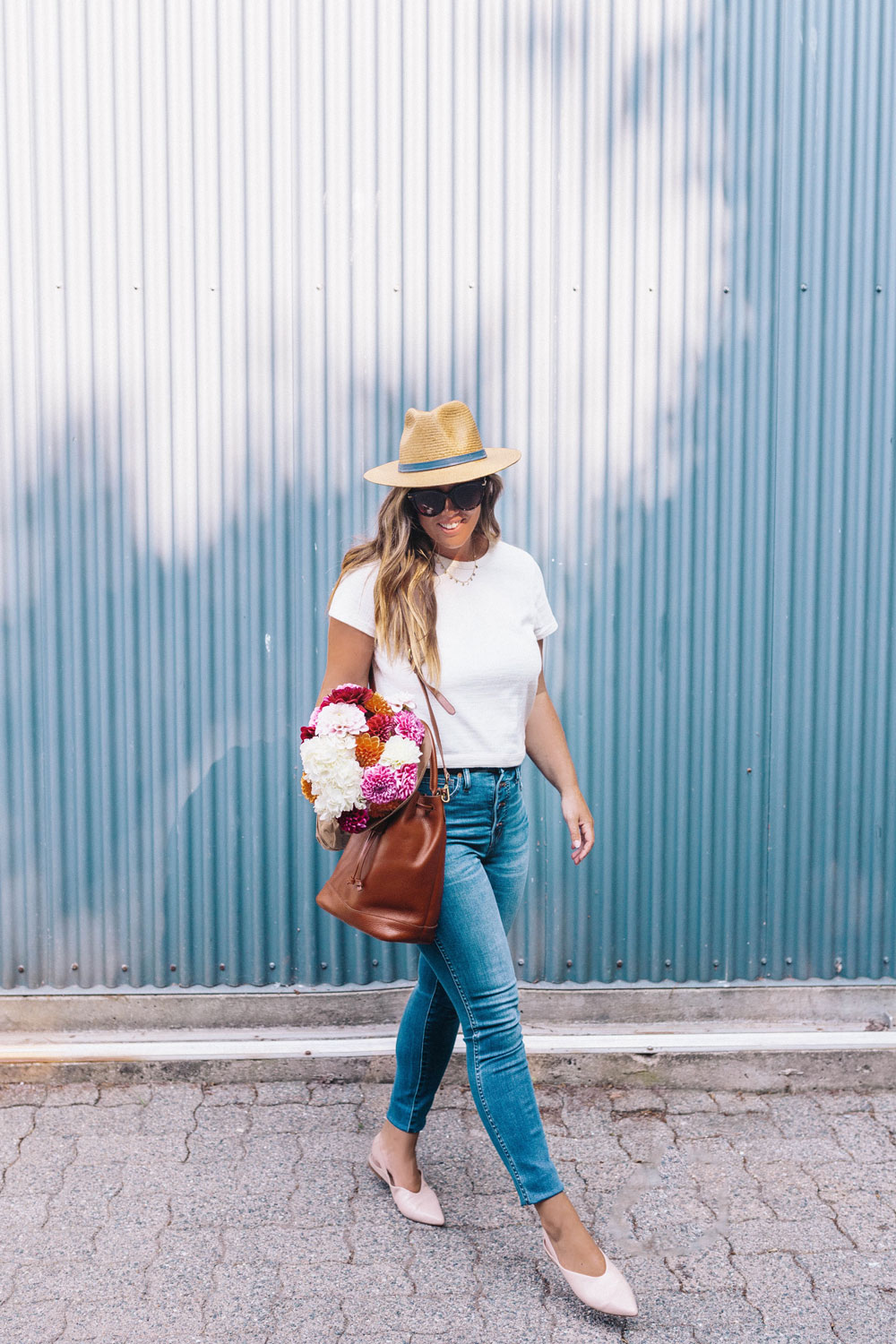 Finally, the piece that everyone seems to be most obsessed with—these adorable flats by Halogen, one of Nordstrom's house labels! These Sadie flats in Nude are my new fave flats—they really elongate your legs, and best of all, they're super, super comfy!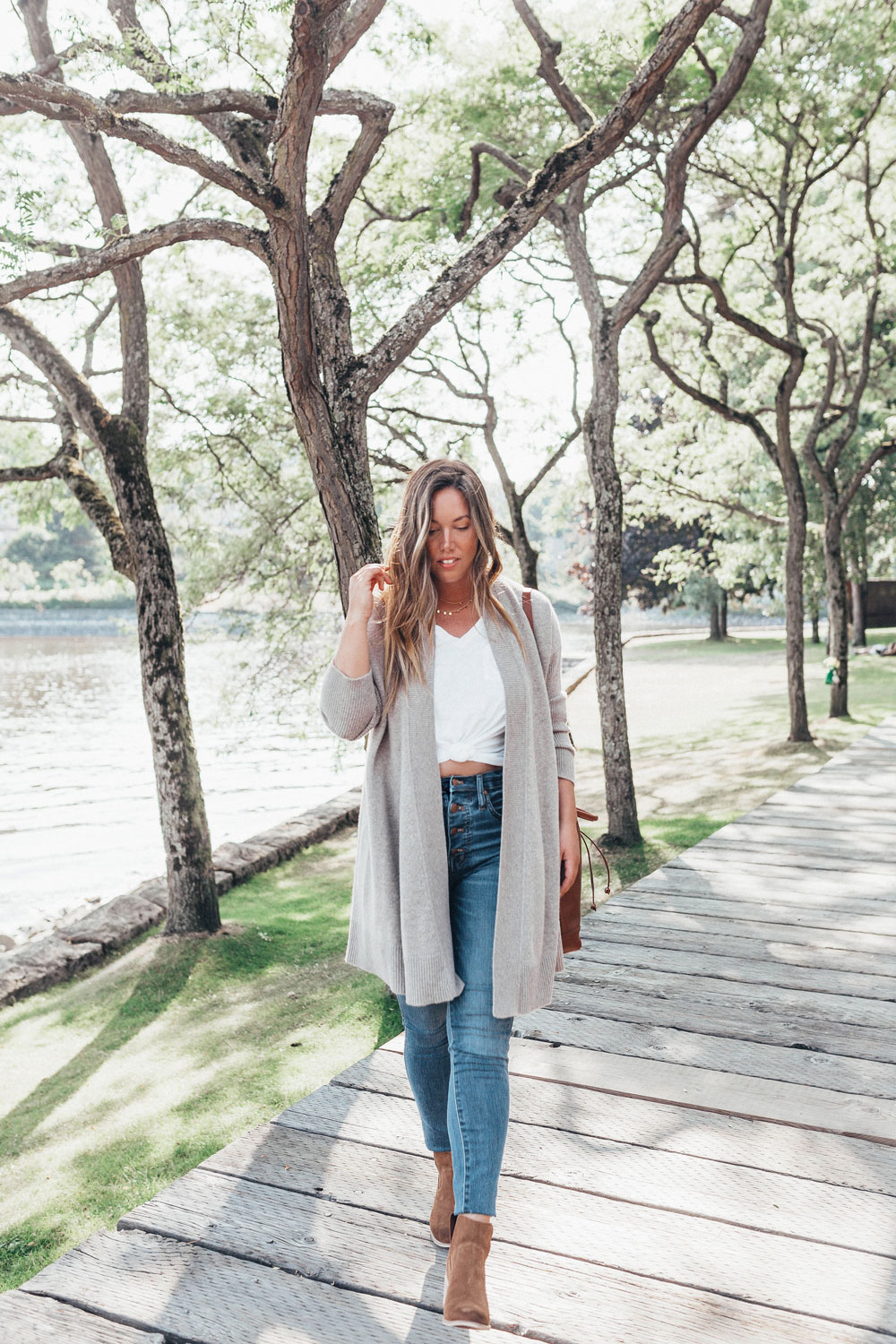 There were too many amazing fall pieces to pass up so I picked up a couple key pieces that would help transform this look into an effortless daytime fall look once the mercury starts going down. This Halogen Cashmere Drape Cardigan is basically a total "me" piece—anything cashmere to start with is always something I fall for, but this drapey silhouette is one I always love as well.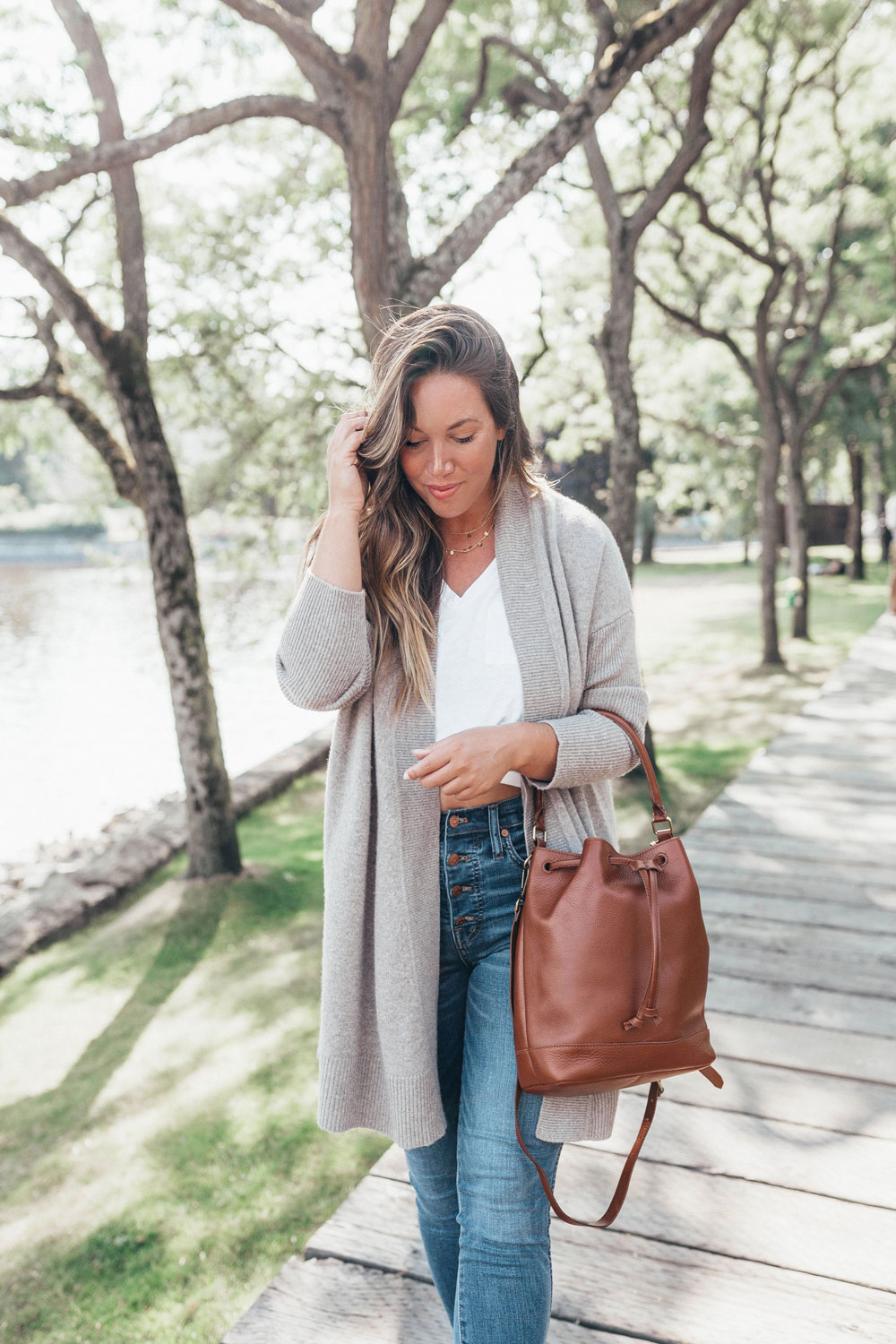 I also am always on the hunt for a cute new pair of ankle boots since they're literally all I wear in the fall, so I was so excited to stumble upon these BP Brice Notched Booties while I was picking up my Halogen flats. They are the perfect slightly Western-inflected ankle boots for the fall, especially when worn with a pair of cuffed jeans. So excited to get more use out of these! I just swapped out my Madewell Tie Back Top for one of their classic Whisper Cotton T-Shirts (I seriously get so much use out of their tees) to create a bit more of a flattering neckline with the cardigan.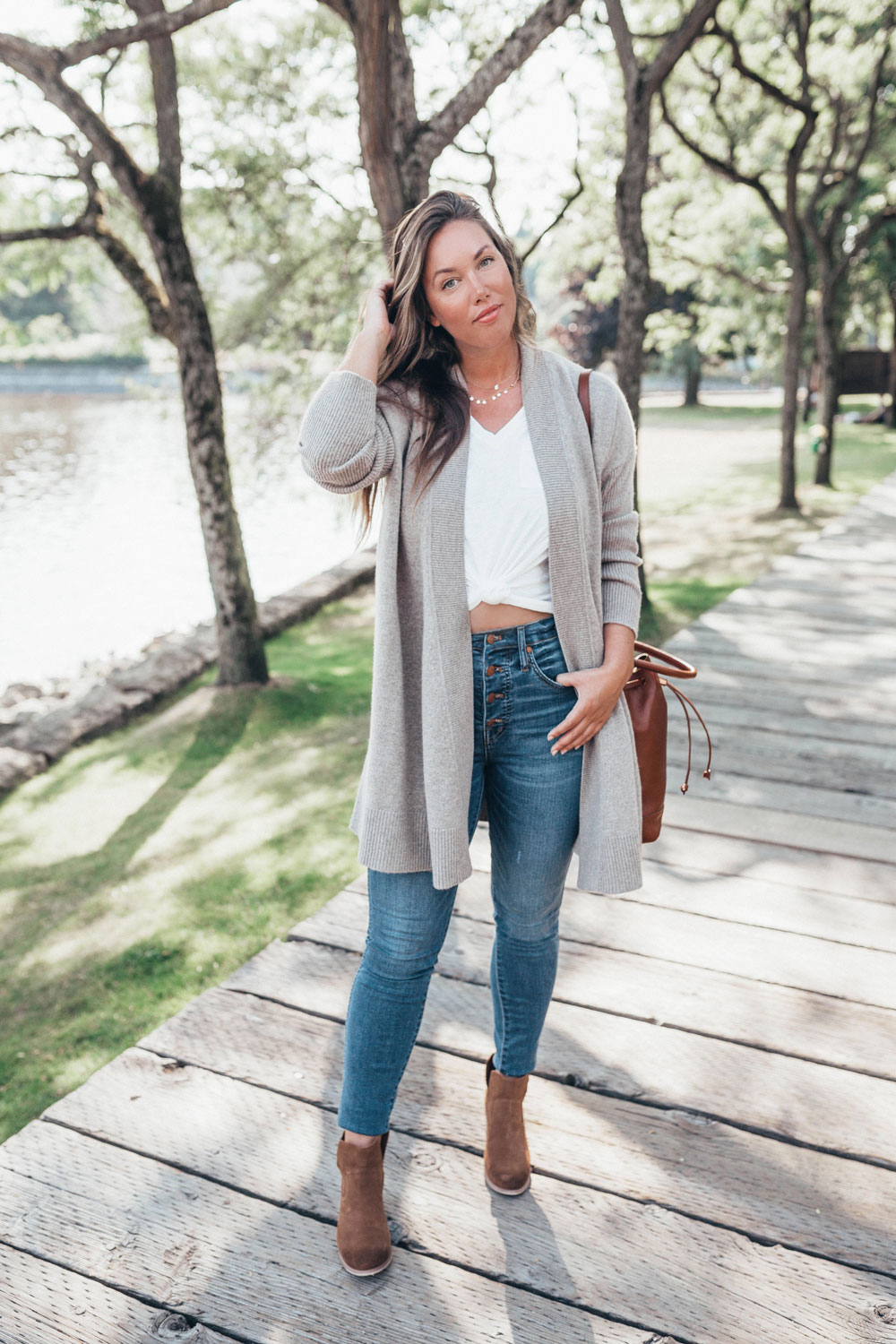 Other than just being so over the moon about all the amazing finds I scored, I have to say I'm always blown away by the incredible customer service at Nordstrom. I had two different stylists help me track down everything I needed, find the right size, help put together the looks, etc—they were so sweet and attentive! It's part of the reason I always head for Nordstrom first because I know I'll get such amazing help, on top of unparalleled selection.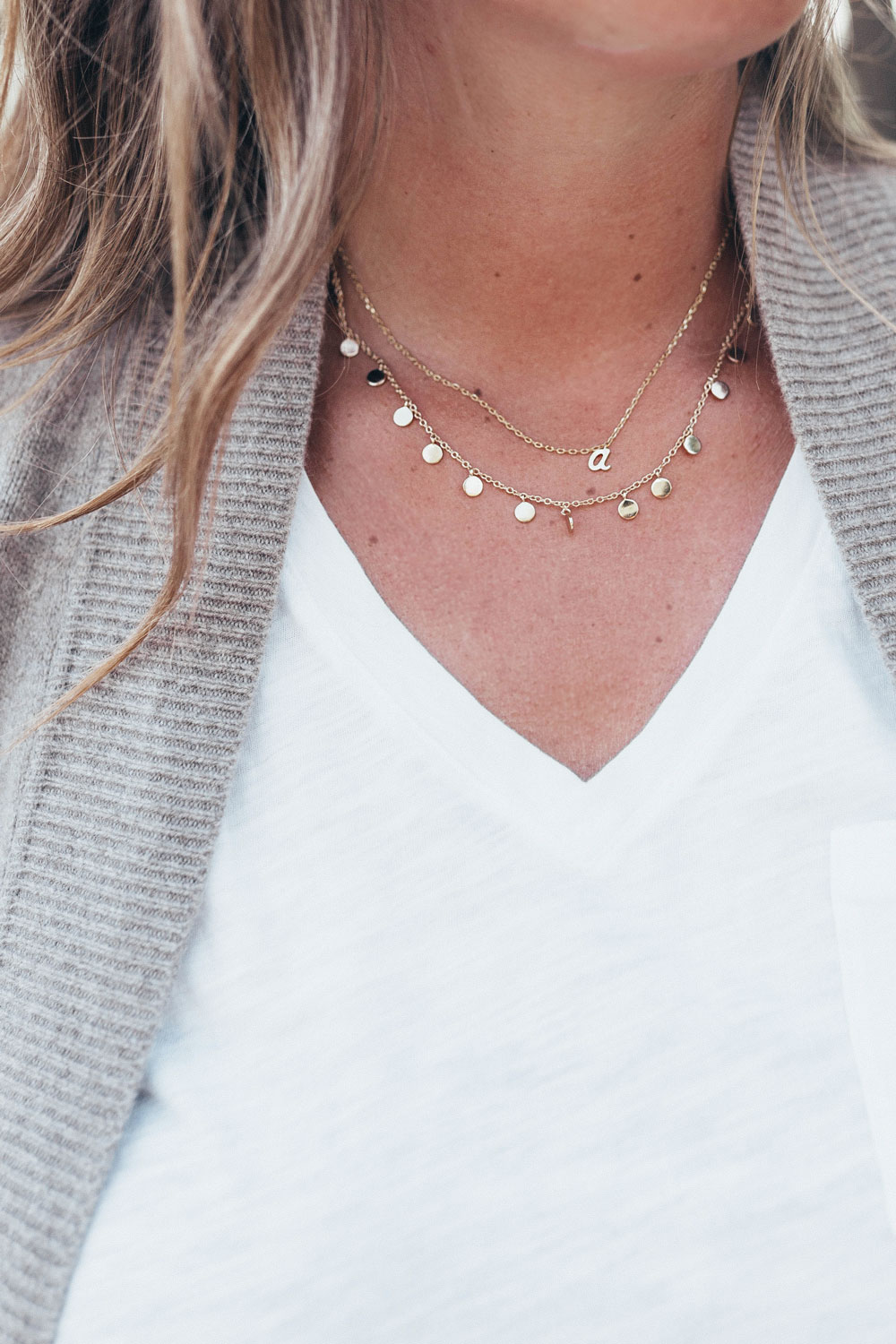 Take advantage of the sale before it ends on the 6th and if you've already been, would love to hear what you scored in the comments below!
This post was sponsored by Nordstrom and ShopStyle