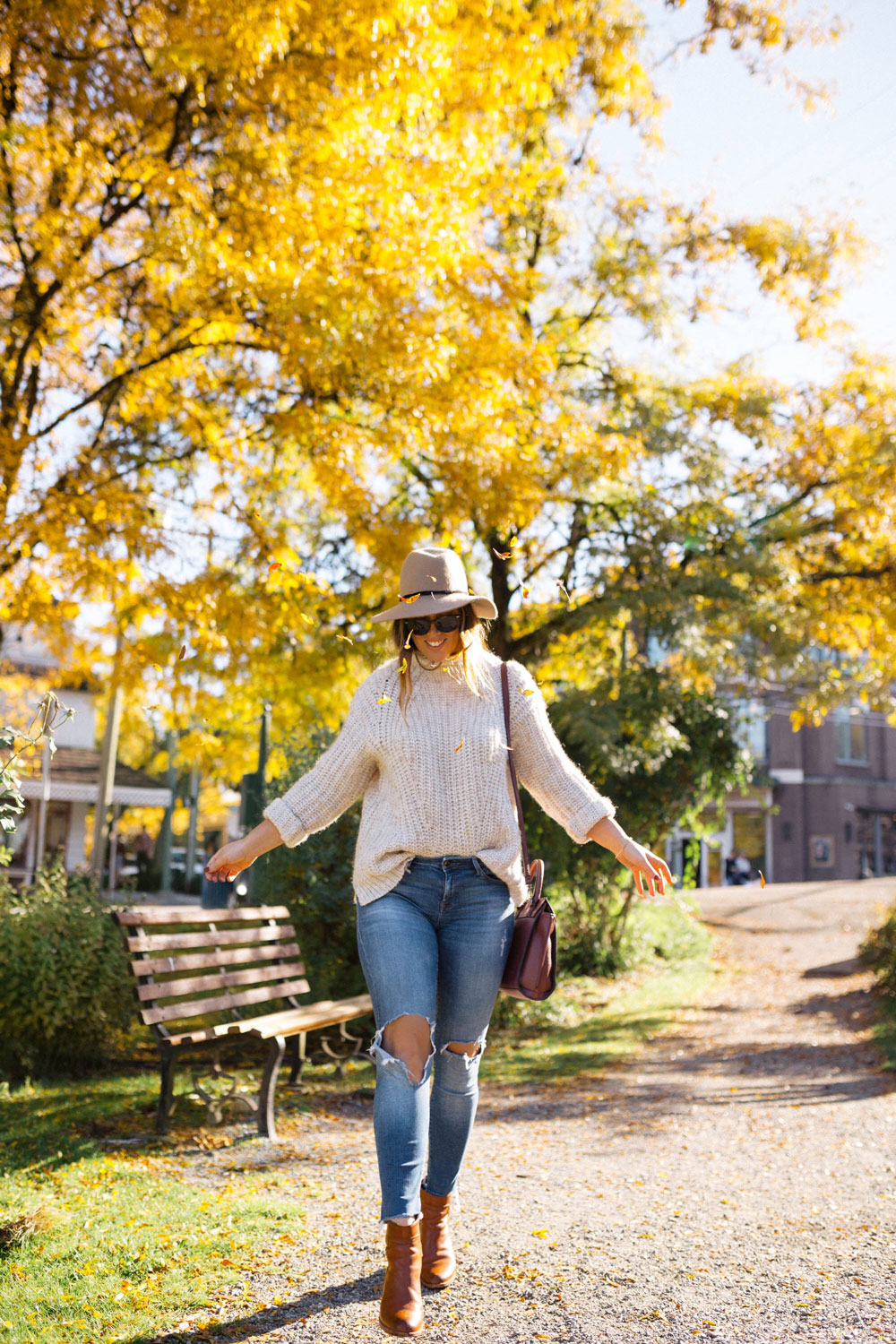 I'm back!!! If you guys have been following along on Insta, you know I've been gone quite a bit the last couple of weeks – from being on a trip with Air Transat to taking off to the cabin, it's been a bit of a ride the last little bit hence the radio silence here. Plus I'm off on a trip next Monday, so it's been a bit nuts trying to get work squeezed into such a small amount of time at home, get my laundry done (seriously, how does this one little task take so much out of my time every time I travel?!), see family and friends, etc. I'm so happy I did a lot of fall-esque things before taking off (just see some of my last posts, from my vegan cardamom latte to my DIY marbled pumpkins) because I kind of feel like this season is flying by while I'm up in the air.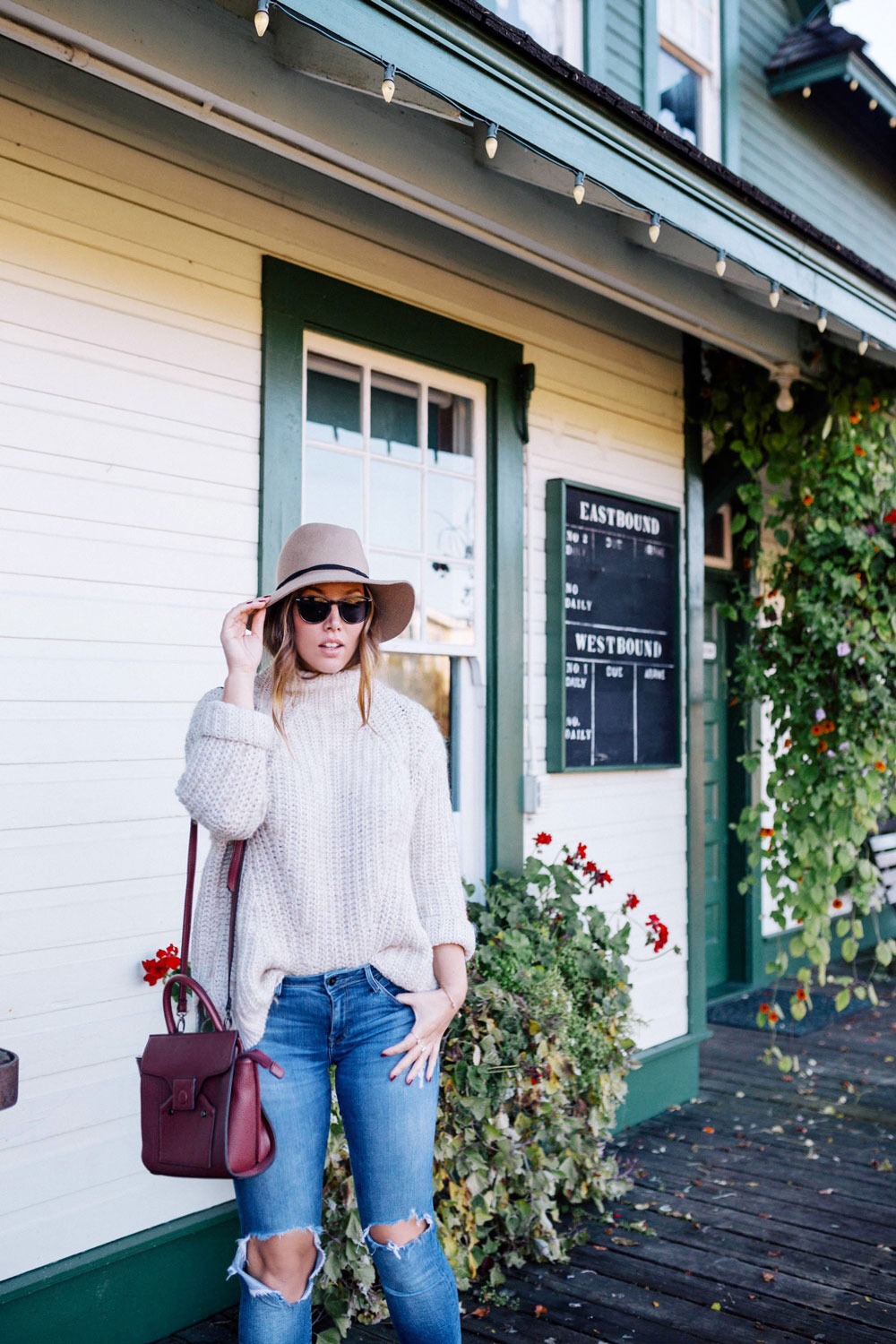 I'm not complaining though – after a couple more short trips locally, I'm in the city for the rest of the winter so I'll have loads of home time and naturally, tons of stories all centred around my favourite holiday out of them all: Christmas! So expect some serious holidays content coming at you soon, but of course, not too soon because I do want to soak in this last little lovely stretch of fall before it's gone.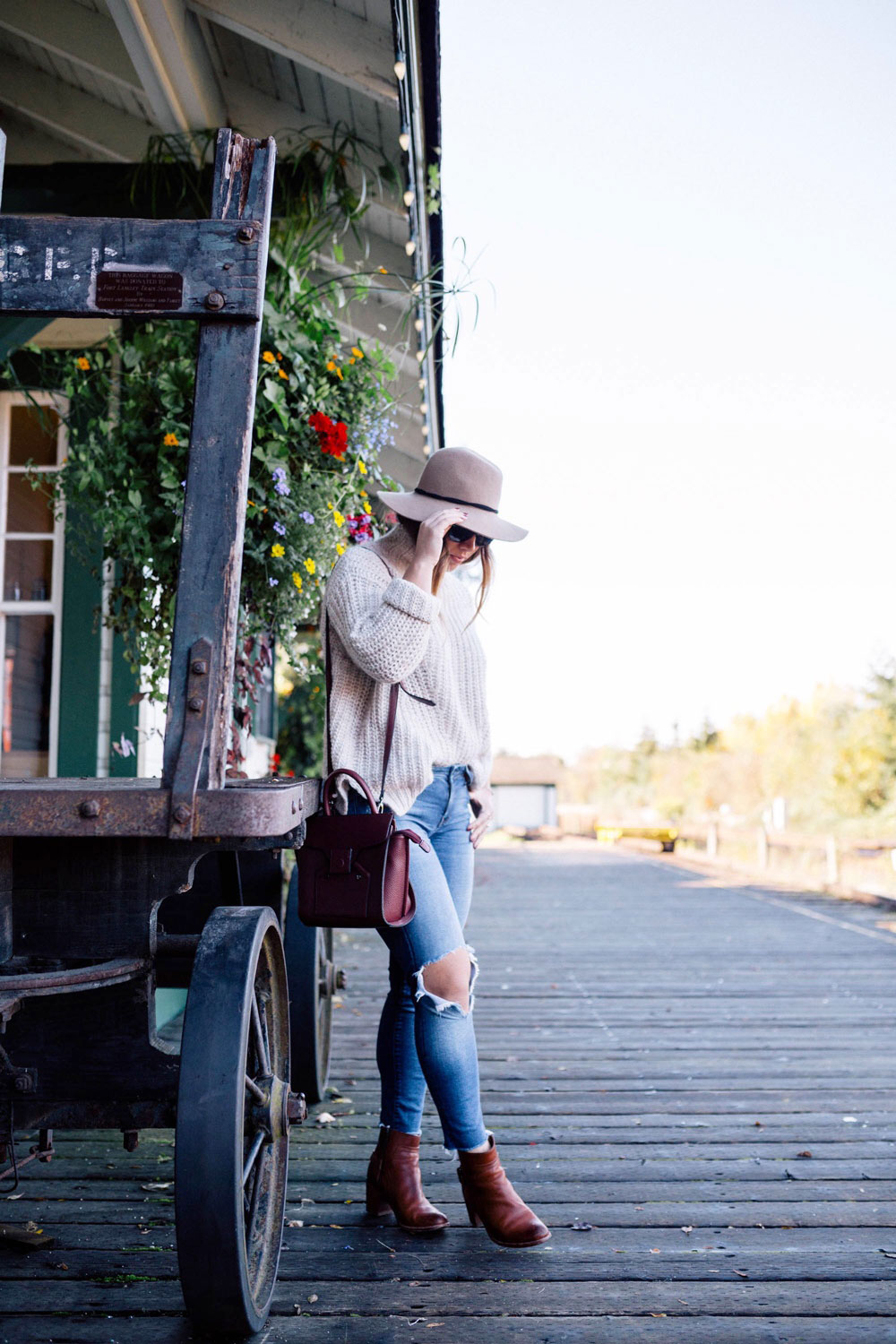 My little bro and I spent a really lovely day at Fort Langley, which is about the closest you can get to Star's Hollow here on the West Coast. I love it, from the amazing shopping in the area to the history to the old train station you can still visit and of course, to the stunning fall foliage.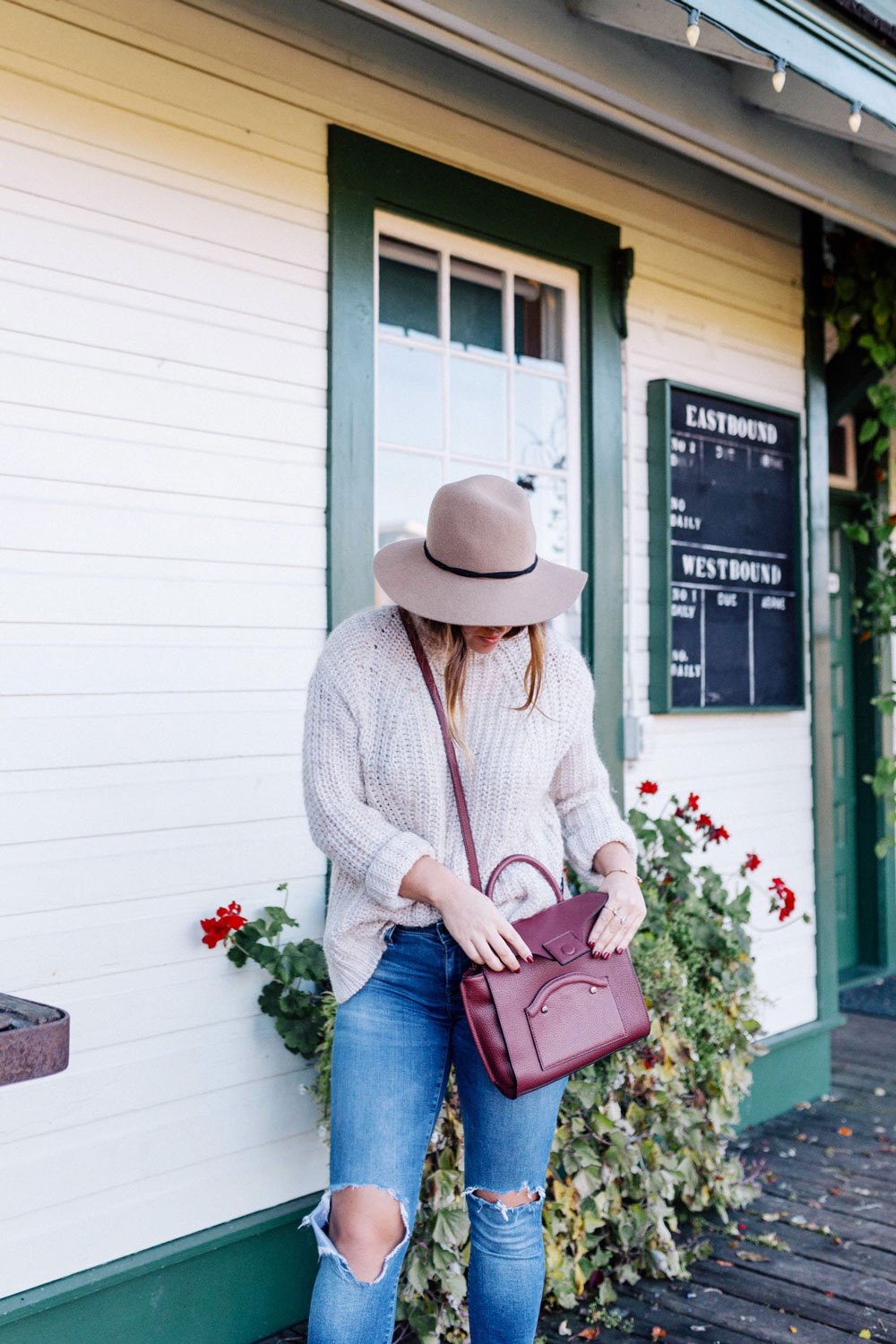 I've only had a hot second since being home to wear any of my cute fall pieces because it's been pretty constantly rainy (aka more the rain coat, leggings and gum boot kind of look). While I'm a summer girl, fall style is definitely the most fun one to style up, even when it's at its simplest like this look.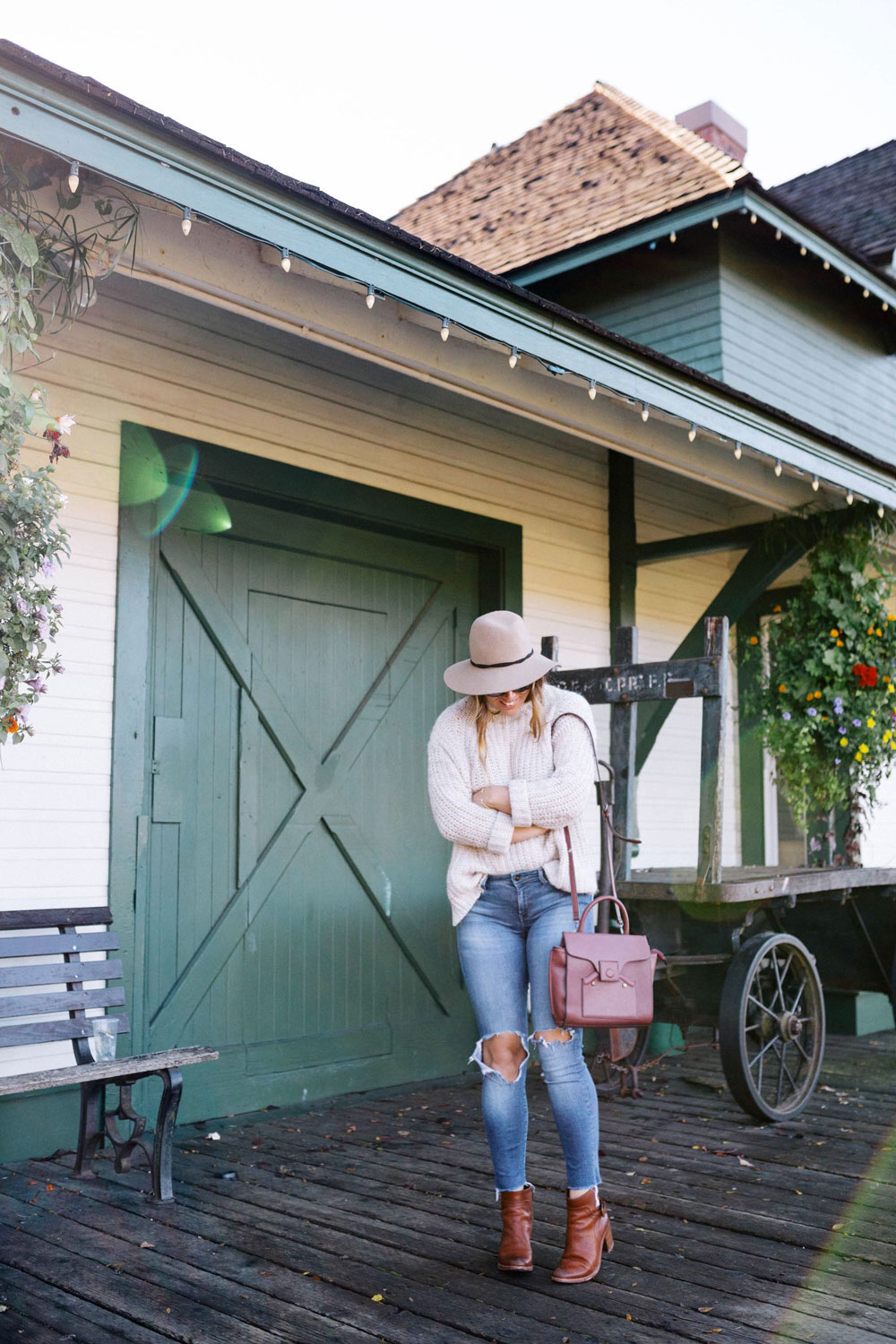 You guys know I'm pretty loyal to Mavi skinny jeans – they just fit so well and given that I have hourglass proportions (aka a butt and thighs but smaller waist), it's hard to find jeans that actually fit and provide the stretch I need to fit my proportions without stretching or bagging out on me. These Alexa skinny jeans are a fave (I added the slit knees PS, they don't come with them!) since they're that perfect wash of blue that goes so well with all those rich fall tones.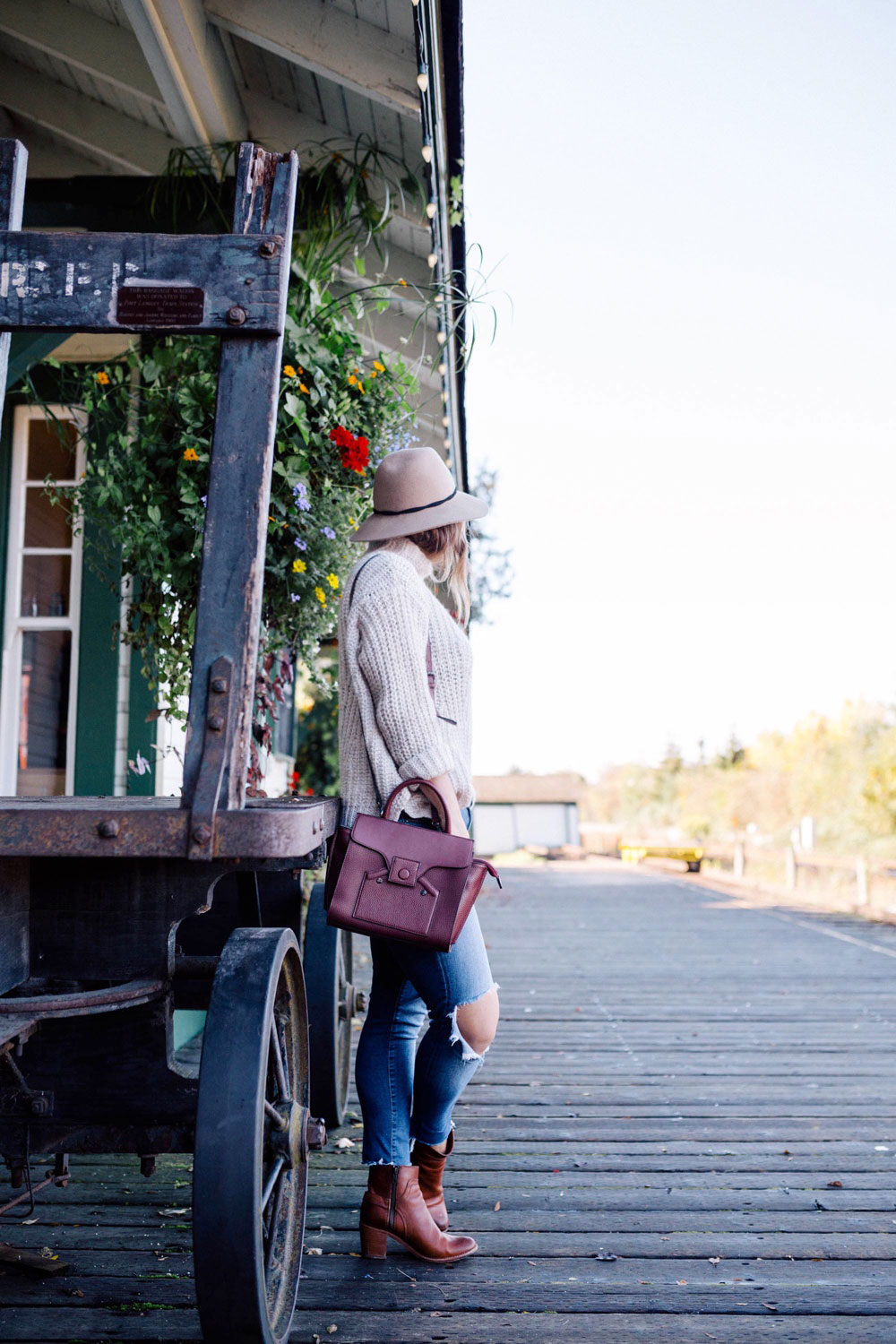 Speaking of rich fall tones, I'm loving this vegan burgundy Danielle Nicole bag – it's the perfect fall colour that adds that luxe vibe to any look I pair it with, even a super casual one like this. Speaking of her bags, I am just obsessed with this "minx" bag (it's actually vegan as well!) which adds so much texture in a stunning brown-wine colour combo.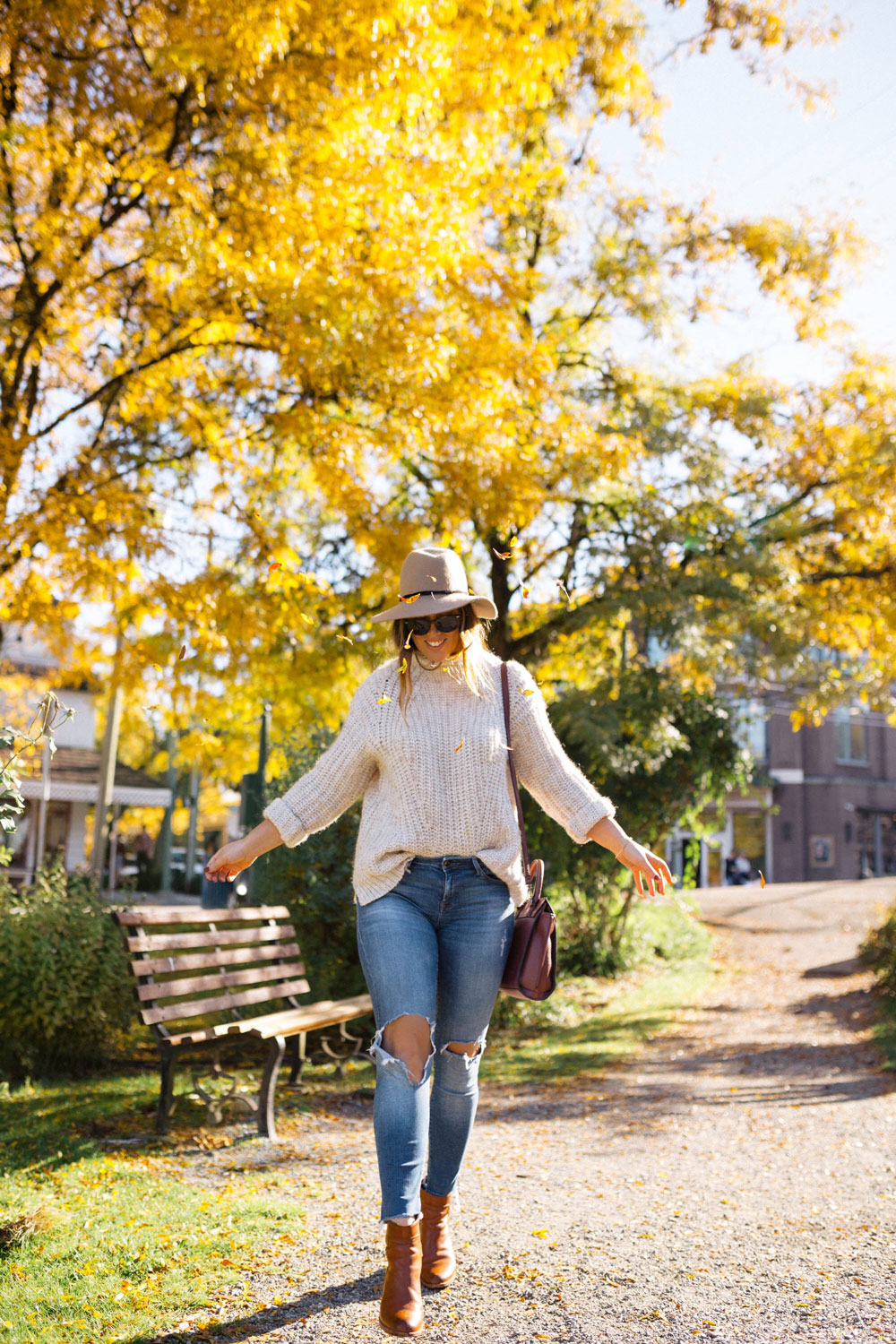 You guys already know how much I love an oversized knit, so this older Sanctuary sweater is a go-to now for me over the last few years. The second the weather drops down this one comes out along with a couple other sweaters that are that perfect chunky weight for crisp fall days. While this sweater is no longer in production, this gorgeous camel one also from Sanctuary (whose pieces I love) is a must for fall.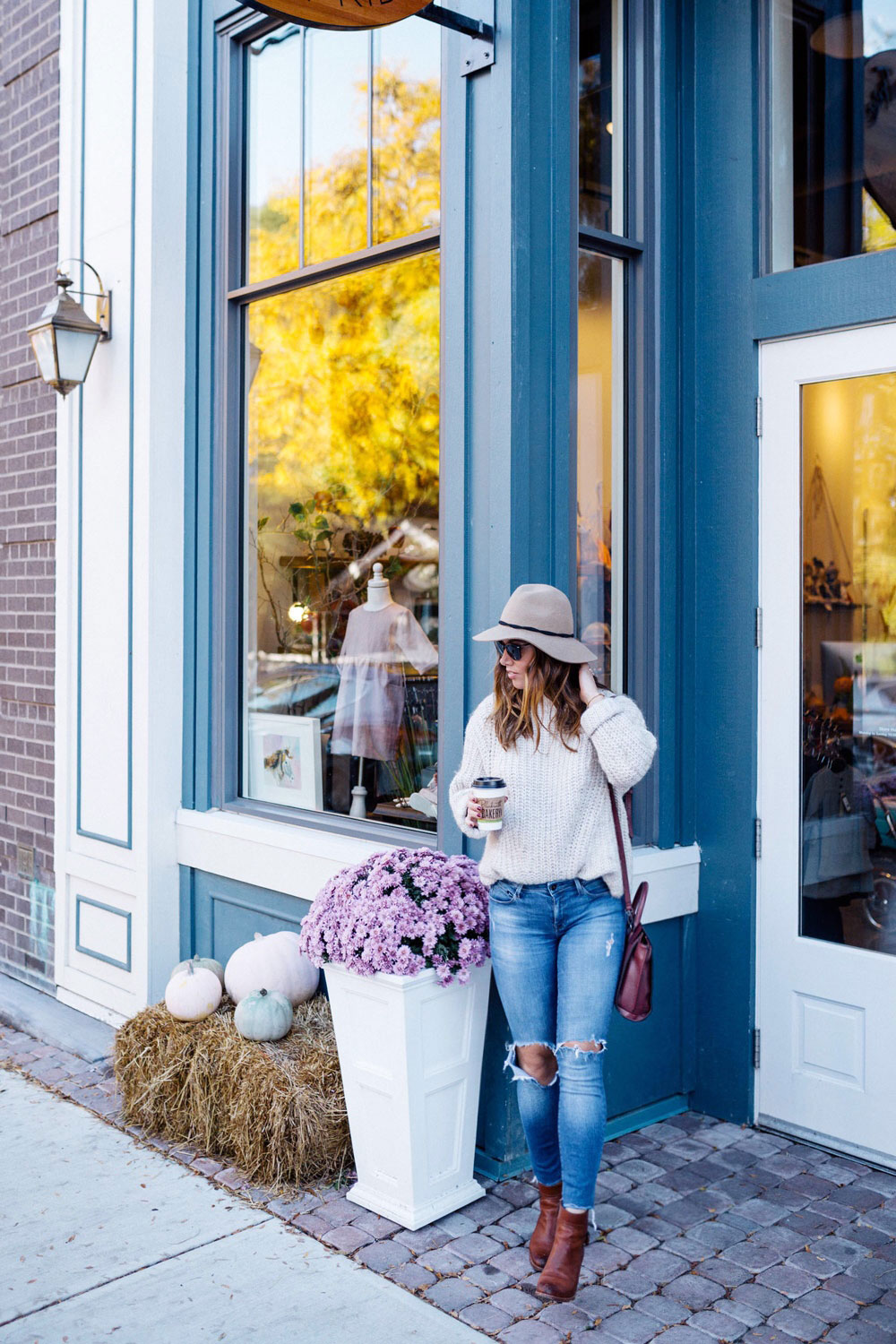 Again guys, sorry it's been a bit quieter around here – I hate complainers and whiners so I won't do either but let me just assure you it's been quite the intense couple of weeks for a number of reasons! I'm so excited to be getting back to regular programming around here now. Also, while I'll be taking some time off to enjoy a personal trip with my pals next week for a bachelorette, would love to hear if you guys want any particular content for the last days of fall and leading up to the holidays! All the responses I got to my survey that I ran a few weeks ago have been so amazing and really helped me get clear on what you guys want. Long story short, the more feedback I get, the happier this girl is! Happy Tuesday guys!