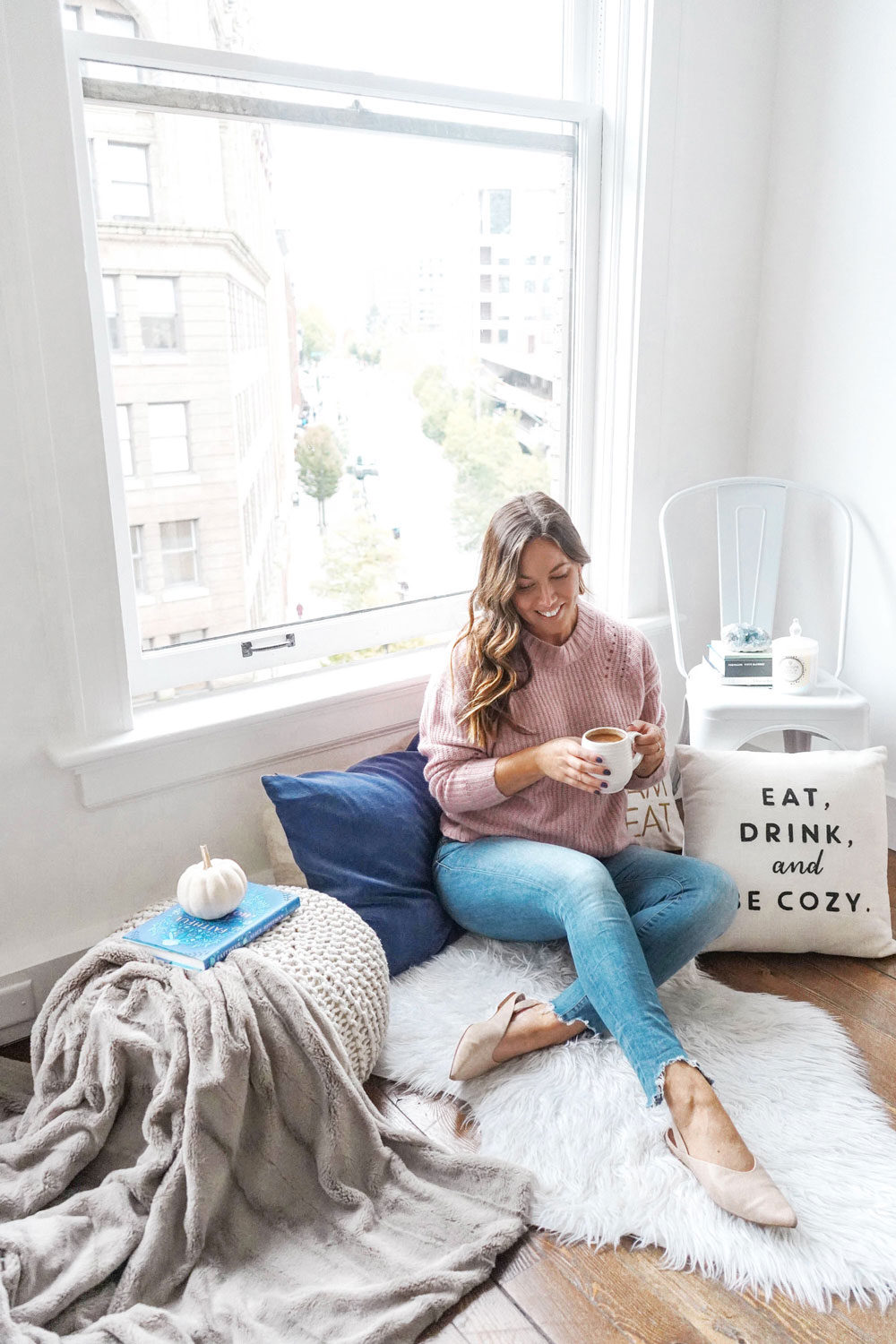 I've never been a PSL girl – as much as I love the taste of most pumpkin treats, it's always just been so overwhelming sweet for me and I've yet to make a recipe at home that I like. I have had some success in the past putting a healthy spin on different sweet drinks (see my vegan eggnog from a couple years ago – was obsessed with this!). It's not that I'm opposed to sweet treats in their original form – I have chocolate every day and will never turn down a cookie. But I don't like pumping my body full of sugar when I can help it, and ordering drinks on Starbucks' mobile app really opens your eyes to how much sweetener they put in their drinks. I know their cardamom latte is all the rage this fall and it is so good, but I wanted to make an easy, healthy version for these cozy fall mornings at home!
 Vegan Cardamom Latte Recipe (serves 1)
1 shot espresso (I used vanilla Nespresso which I love but any espresso or equivalent coffee/tea will do!)
1/4 tsp cardamom
1 pinch sea salt
1/2 cup almond milk
1 tbsp hazelnut or walnut butter (prefer the taste with this but almond butter will do too!)
1/2 tsp maple syrup
option to add a splash of vanilla extract if not using vanilla coffee
sprinkle of cinnamon on top
Brew your coffee or tea (I feel like a rooibos would be really good if going the tea route)
In a blender, add all ingredients and blend thoroughly
Add more maple syrup or cardamom to taste and then top up with a little sprinkle of cinnamon!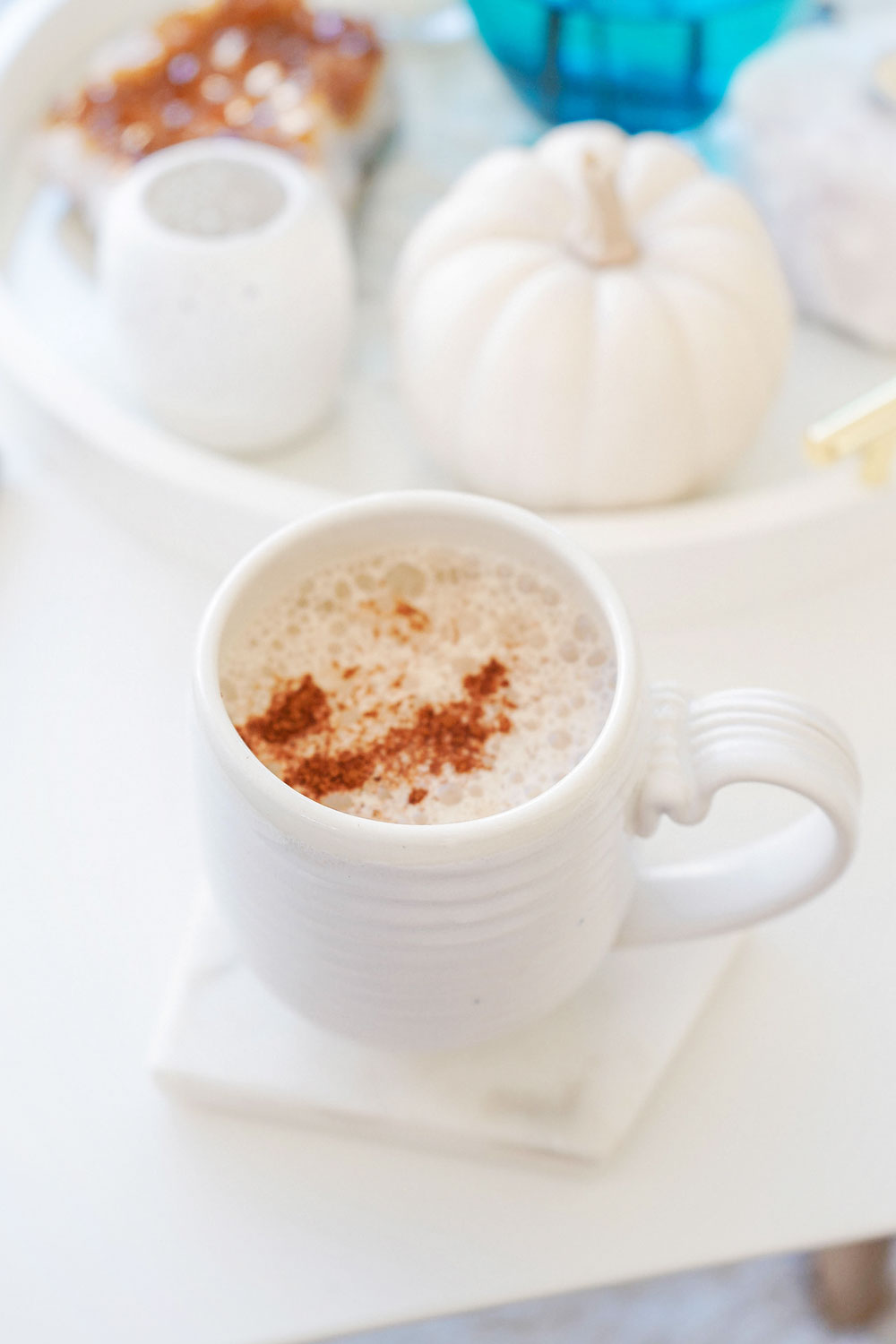 Since this won't froth up the same way as regular milk, drink it quickly because as you can see in the top pic, the froth won't hold! I wanted to shoot this at my studio in Gastown and it was still super tasty but quite deflated visually when we got there! I was more than happy to "have" to remake it at home though this morning for this post in all its frothy glory – sooooo good!
I hope you guys love this and get a chance to try it out for yourself! If you have any other fall or holiday content requests, please just let me know in the comments below! PS because I know I'm going to get questions on it this stunning sweater I'm wearing here is White + Warren's Directional Rib Crewneck and I've been wearing it on repeat – it's so soft and cozy! And that rosy pink is the perfect fall tone.