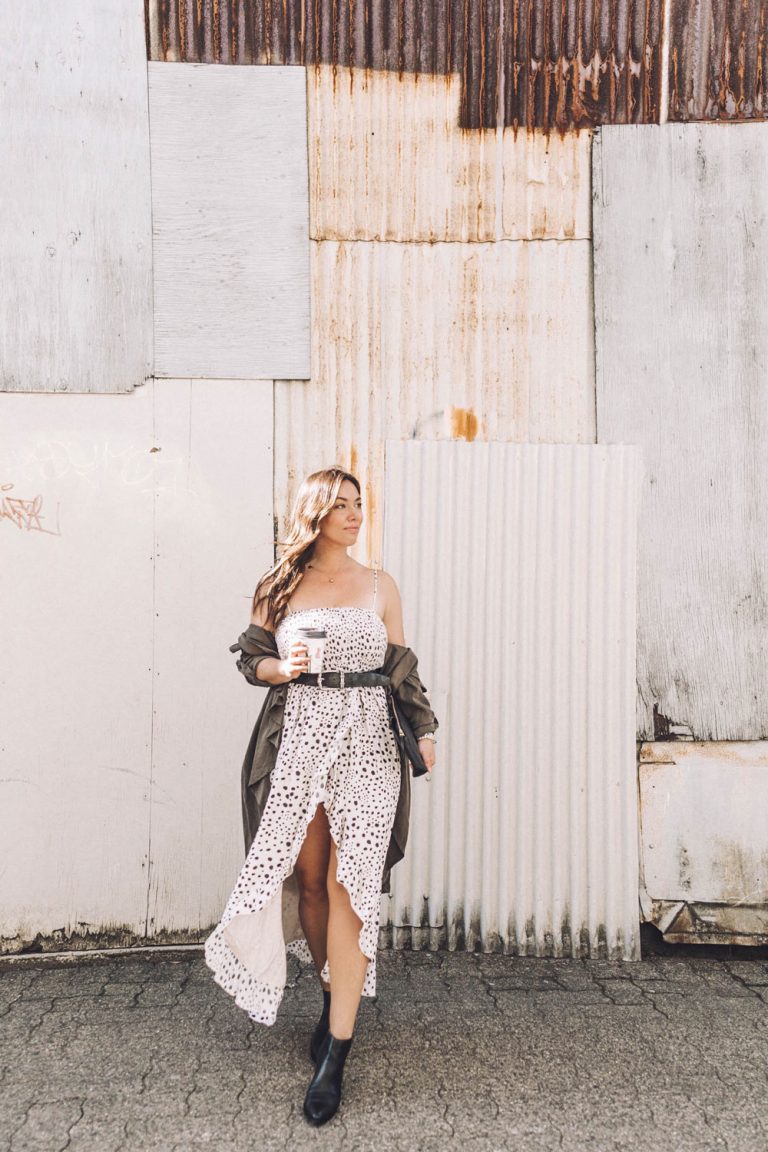 Coming at you with my first style post in a long time! And personally, I couldn't be happier about it being focused on this one trend because it's one I'm particularly loving right now: the dalmatian print! I feel like leopard has been such a mainstay for the past couple years (slash, like, forever) and while I am a huge fan of this luxe print (as evidenced here, here and here), I also am craving something a bit lighter, a bit unique and a bit fresher for spring now that it's officially upon us.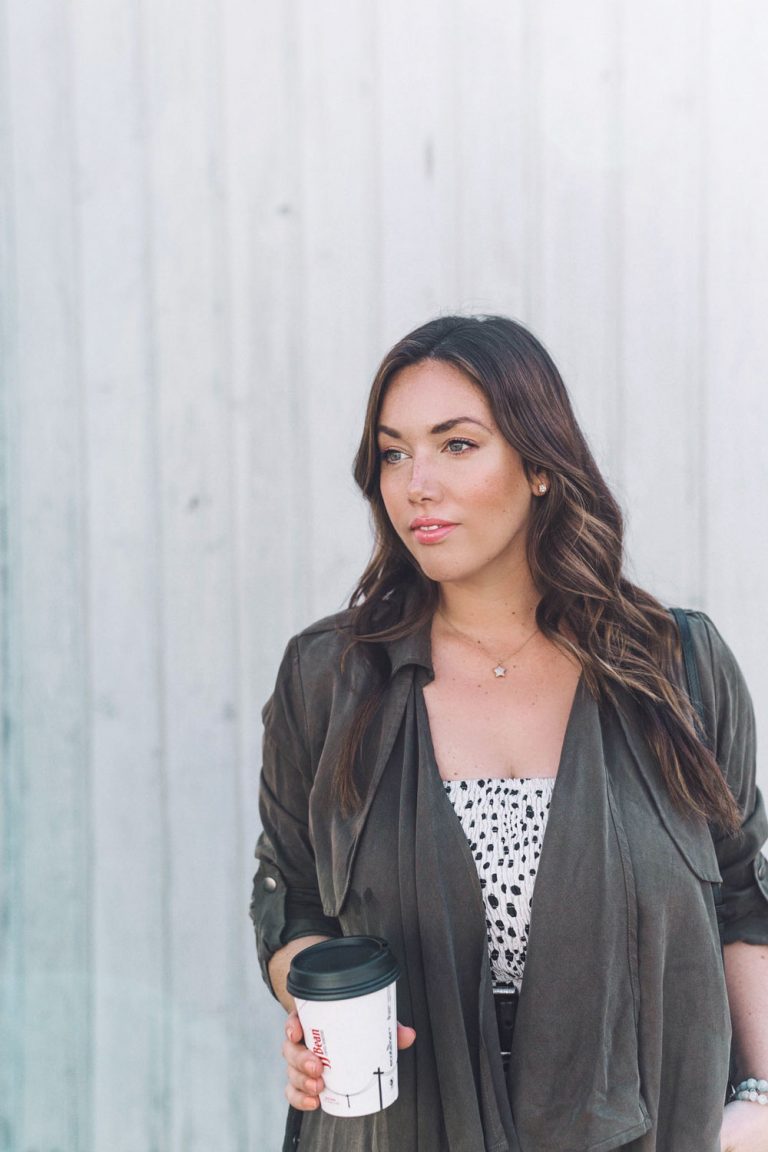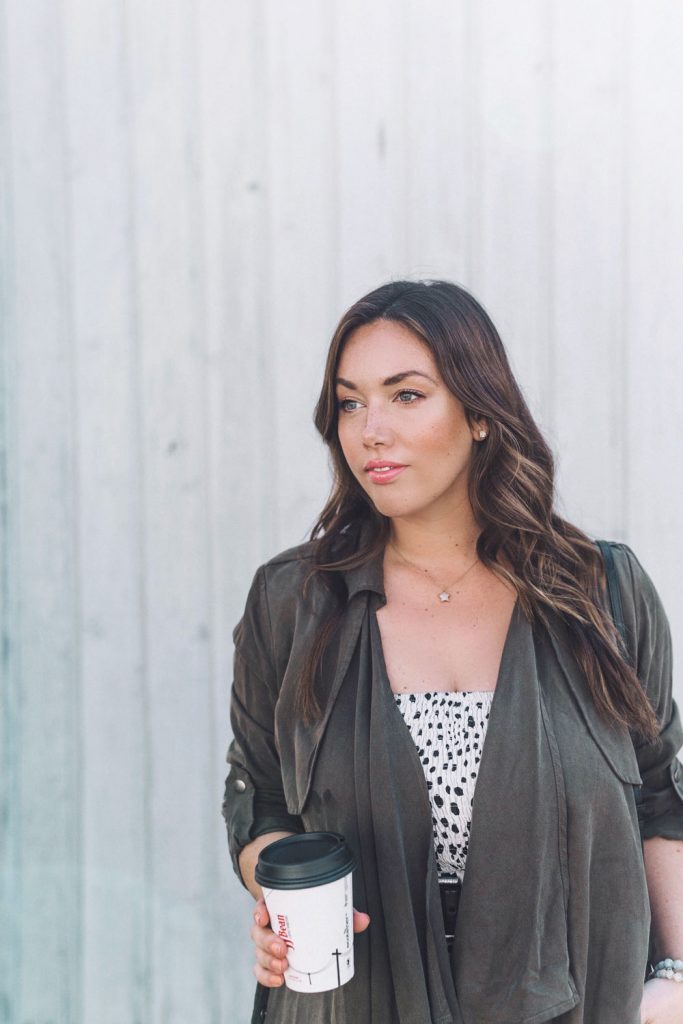 Cue in this gorgeous Lost in Lunar Allira maxi dress—I recently discovered this Aussie label and it was love at first sight. Their boho-meets-essentials aesthetic is what I really crave in the summer, and add that dose of summery appeal to any look (even now, as we're newly in spring!). This Allira spot print is an exclusive pattern of theirs and I am obsessed with it—the creamy tone offsets this chic black print so perfectly and I love that they kept the details on the rest of the dress to a minimum, just adding in a sexy and breezy slit and some light ruffling. It's a dream of a maxi and one I'll be wearing on repeat all spring and summer, not to mention it's so comfy!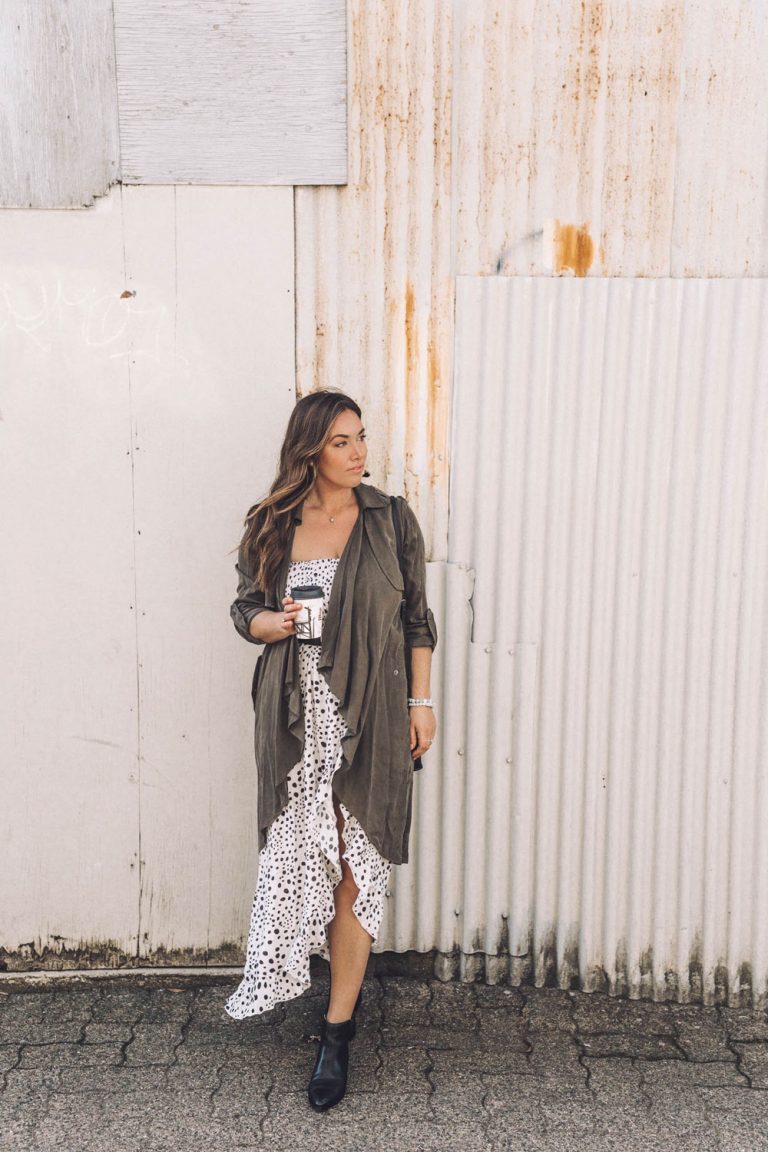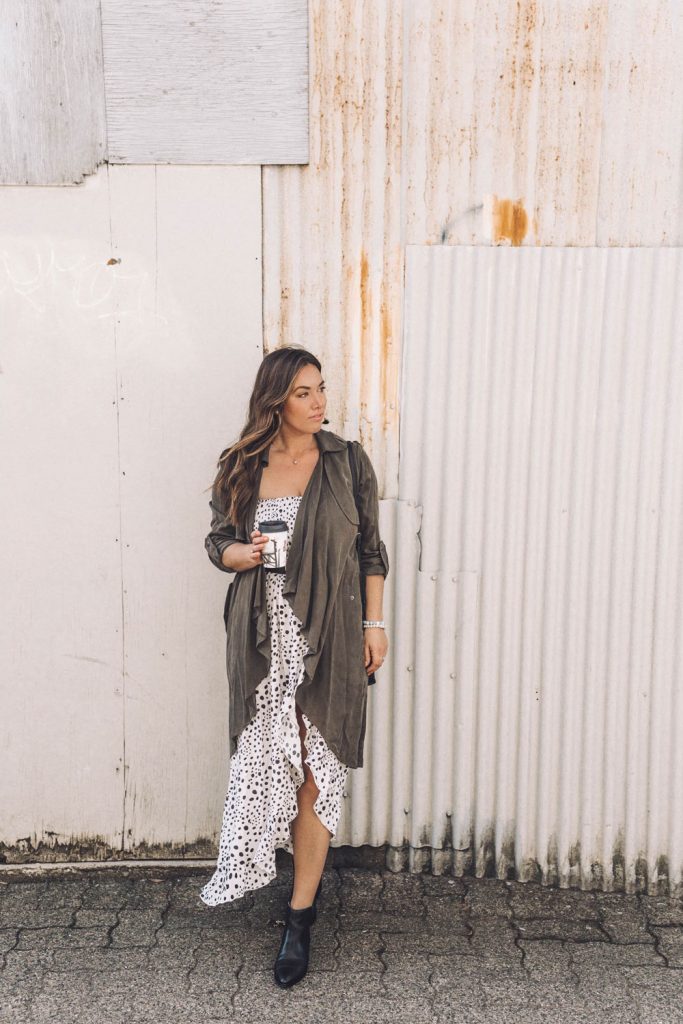 Styling gorgeous spring/summer pieces around this time of year is where the challenge kind of sets in—while in the summer, it's all about just throwing on a dress, letting your hair dry in beachy waves and putting on a pair of cute sandals, in the spring (and particularly the early days of spring) you have to still wear elements that are protecting you from, well, the elements.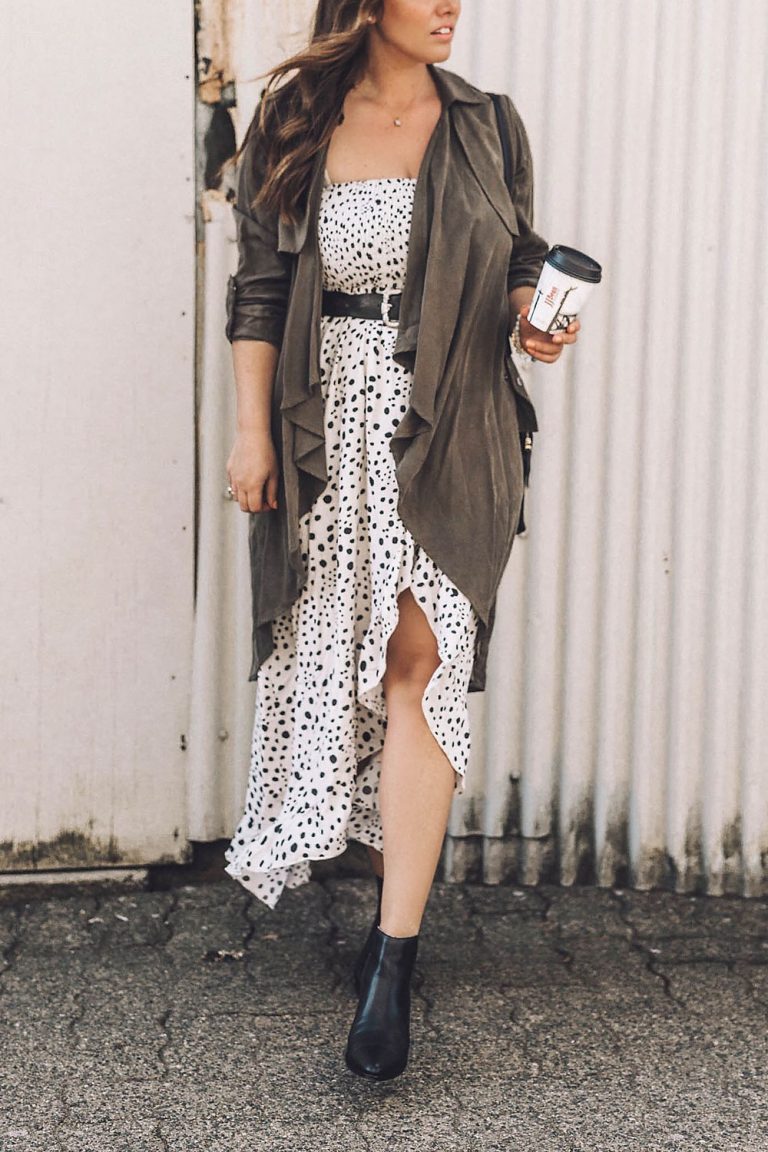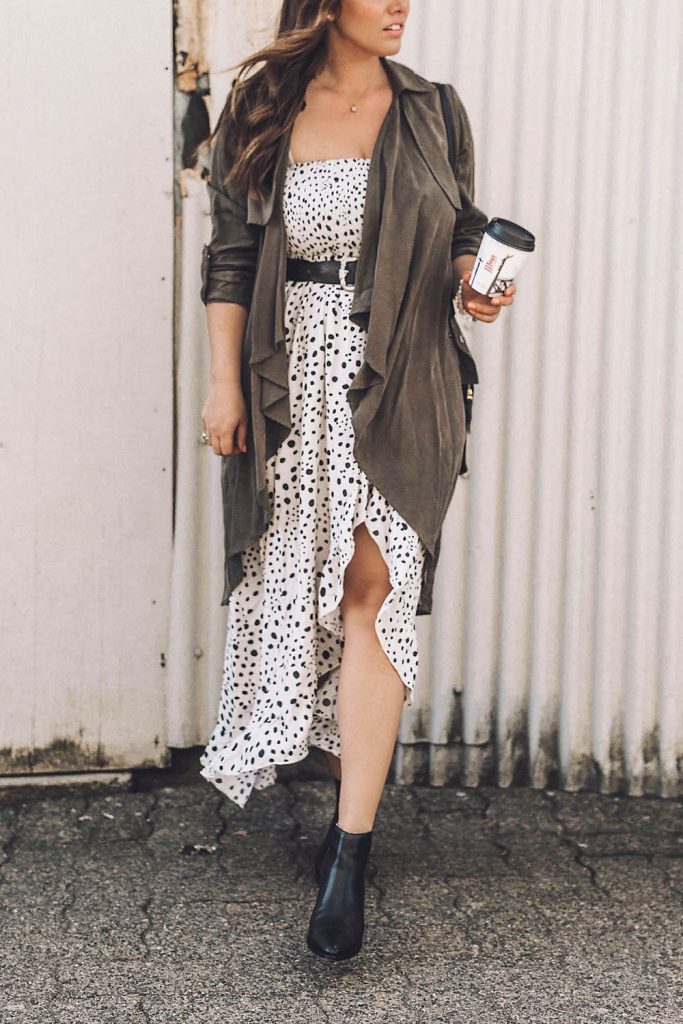 I find I always break out this olive trench I scored on REVOLVE years ago (it's sold out since but this one is another great option and currently half off for under $50!) around this time of year—it's such a great transition piece. While I gravitate more towards grey and other cool tones in the winter, in the spring I want to add in that earthy element since that's what's inspiring me about our surroundings. Whether it's a petal pink dress (more on that tone this week actually!) or a botanically inspired green jacket, for me it's all about warming things up and adding in those lovely soft tones from nature.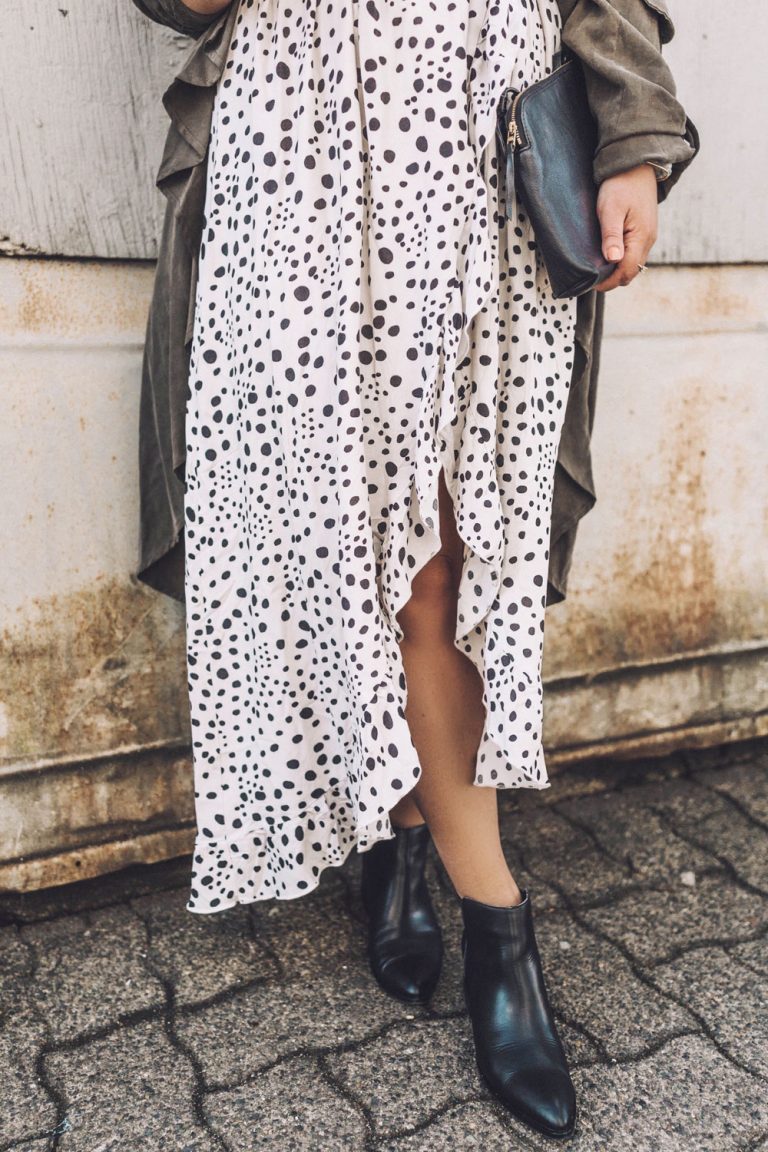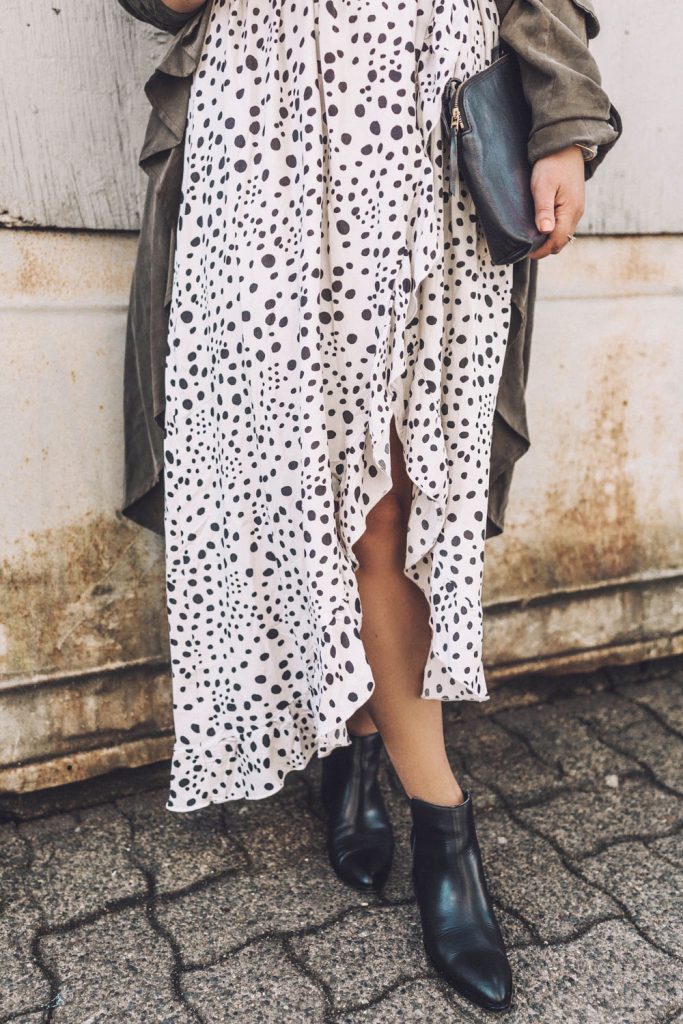 I also love that a trench with a maxi has a lot of impact as far as styling length on length—it can be tricky pairing the right lengths together but I love the boho vibes of longer layers! While I could've gone for more delicate flats or heels since it's not yet full spring weather I wanted to ground the whole look with these chic Chinese Laundry ankle boots I scored from The Latest Scoop—they are quite literally the comfiest ankle boots I've ever worn!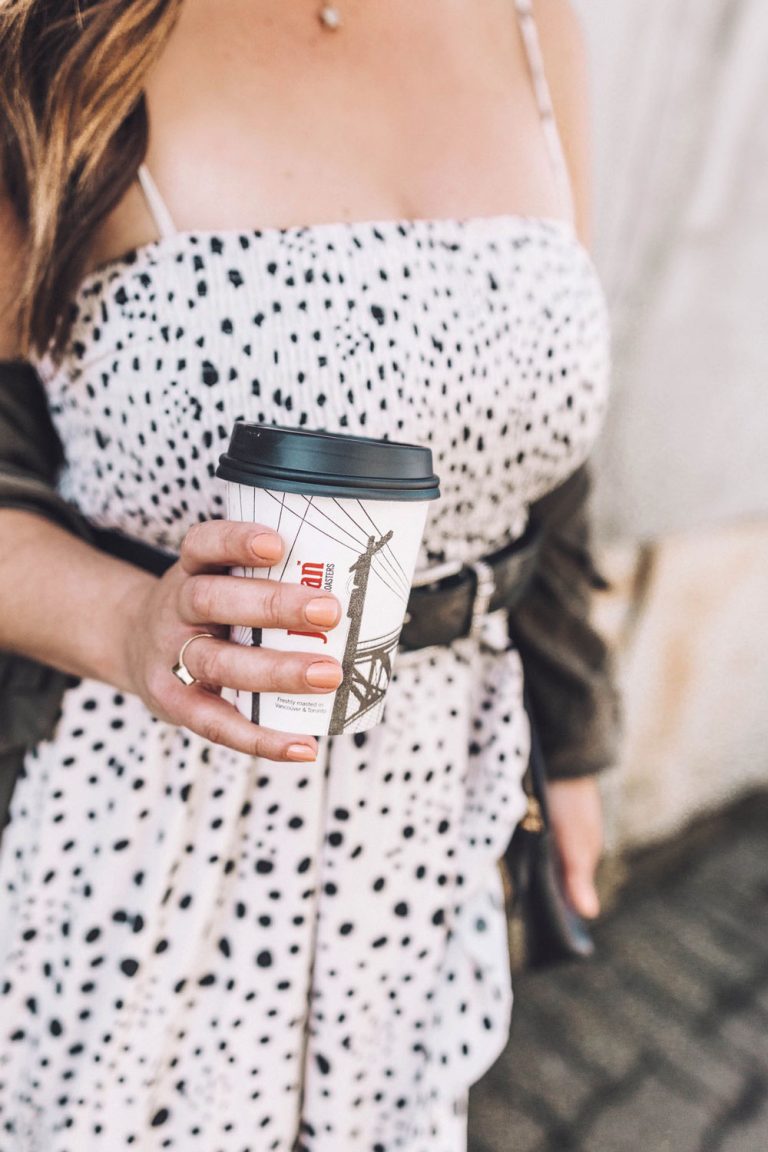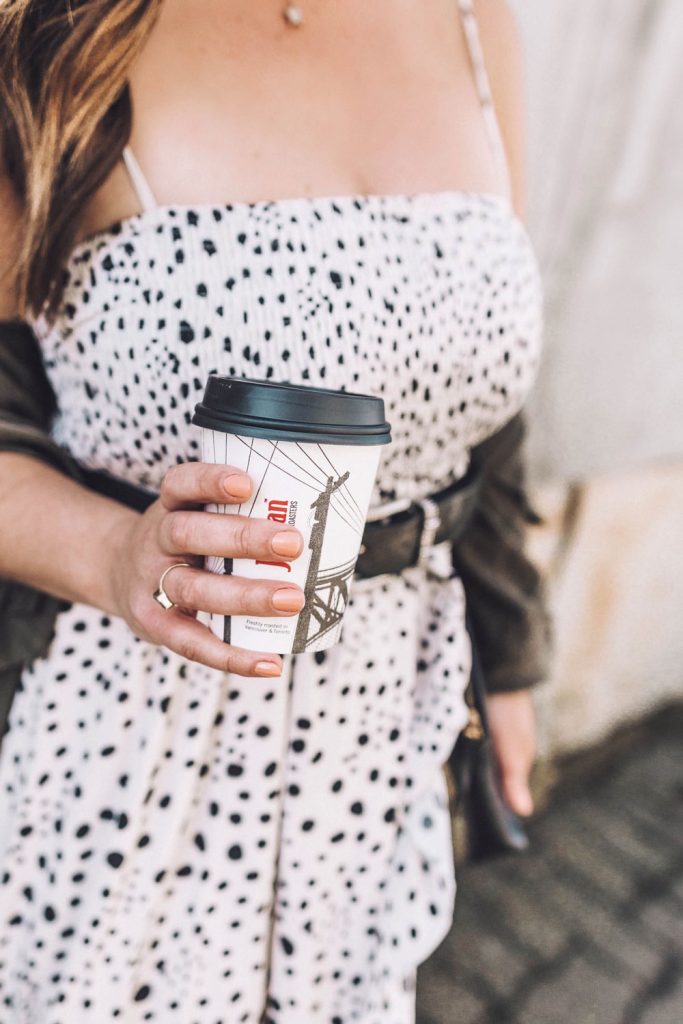 I also threw on a black belt I found in Italy a few years ago just to add a bit more edge to it—come summer, I'll be swapping out for this really worn brown leather belt I've had forever and toting around a basket bag instead of all the black accessories I have here, but while we still have to layer up, I like to make sure I take advantage of some of that cold weather edge while I can!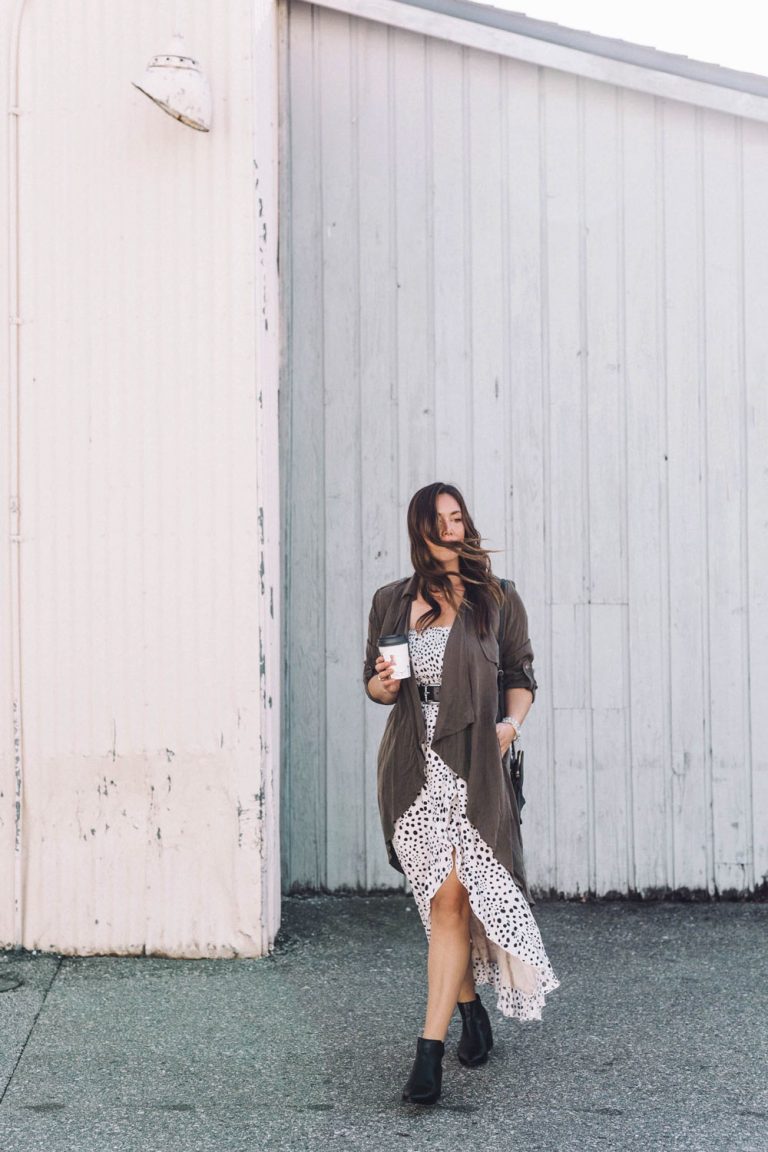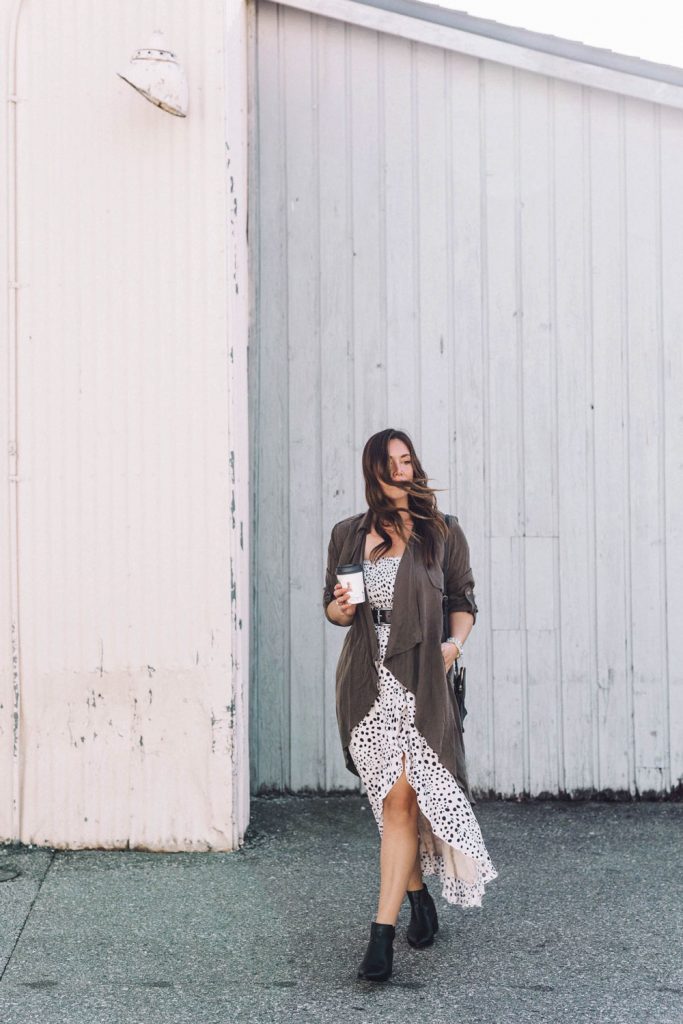 If you're wanting to incorporate the dalmatian or spotted print in the place of leopard in other ways, your options are honestly limitless—you can go for a lovely camisole with some distressed light blue denim and black mules, swap out the ubiquitous leopard slip dress or skirt for a dalmatian print instead (particularly loving this dress in camel for a switch and this gorgeous skirt), etc! I have a few more of my favourite dalmatian prints below—happy shopping and styling friends!
SHOP THE LOOK
Photos by Ainsley Rose Photography