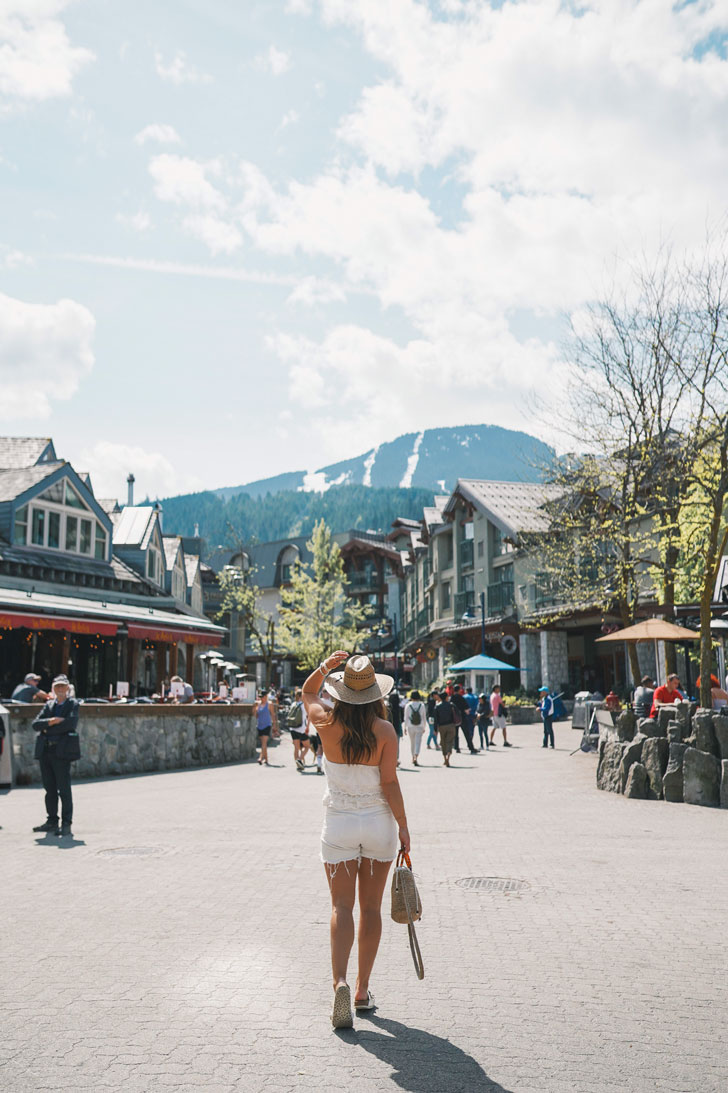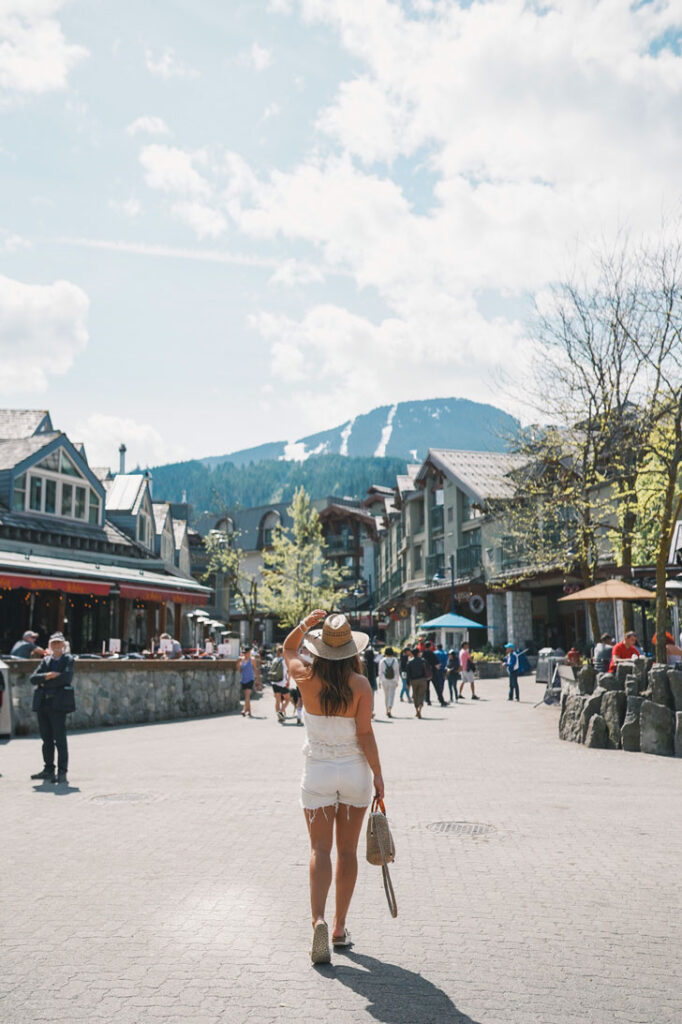 Happy Monday! I am so excited to not only be kicking off this week with a major dose of sunshine (the whole week is set to be gloriously sunny and I'm so happy about it) but I'm also feeling just about 100% again which is making me very, very happy. If you guys didn't catch it on my stories a few weeks ago, I had a bad accident where I fell really badly down a flight of stairs (flew and then landed halfway down them is a more accurate way of describing it, actually) and I was dealing with a lot of issues afterwards, from my body being in a lot of pain to whiplash to post-concussive complications. I just hit the 3-week mark which is what it usually takes for a mild to moderate concussion to mostly heal up and I definitely feel like I've turned a corner, particularly in the old cranial area. Not only is a lot of the pain dissipating from where I landed, but my mind is just about full-force again—the hardest part about everything post-fall was honestly the constant drowsiness, sluggishness and inability to really focus or put myself to any mental task. Part of the reason this epic post had to wait a bit was because I couldn't really look at screens for too long, but hopefully this is well worth the wait—it's all about a special place, a special weekend and a special event so I'm so excited to dive in and share it all finally!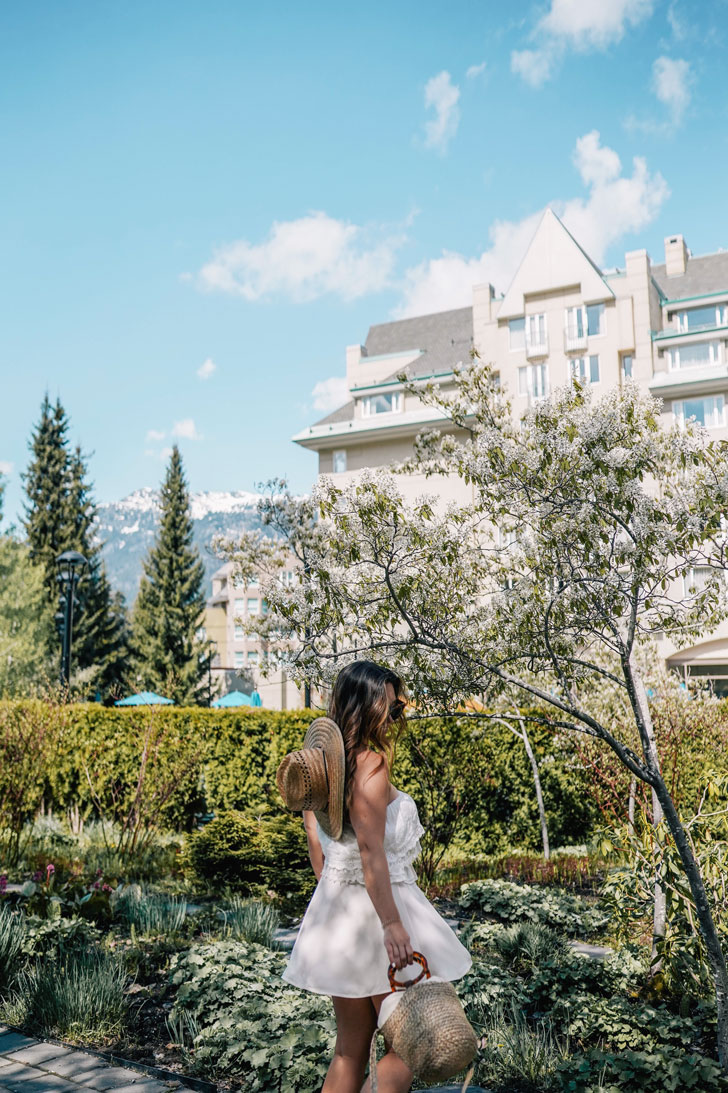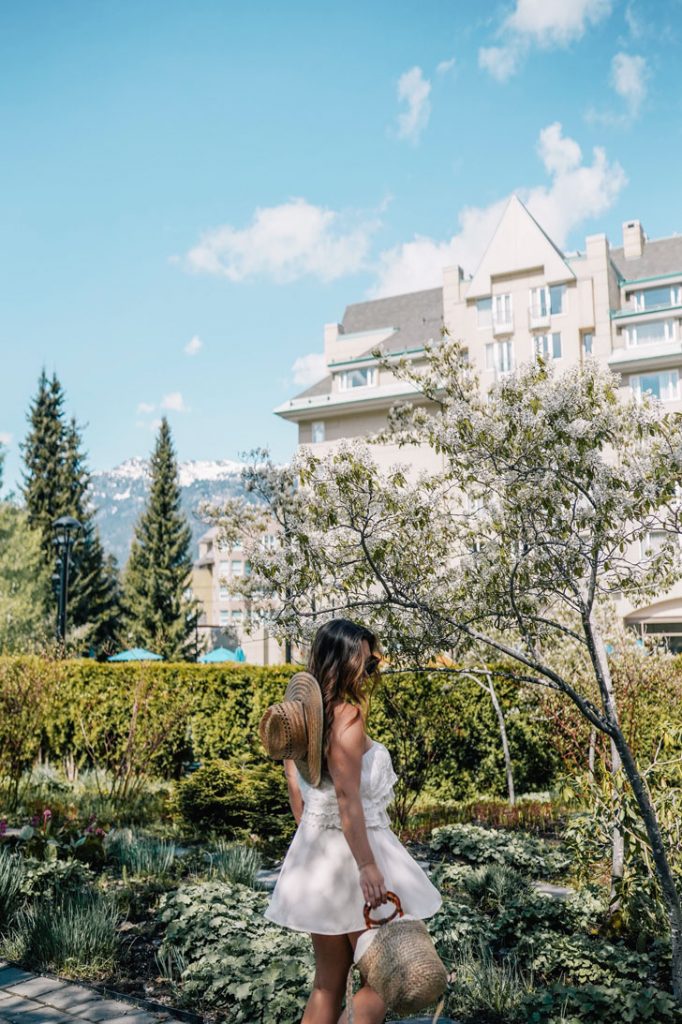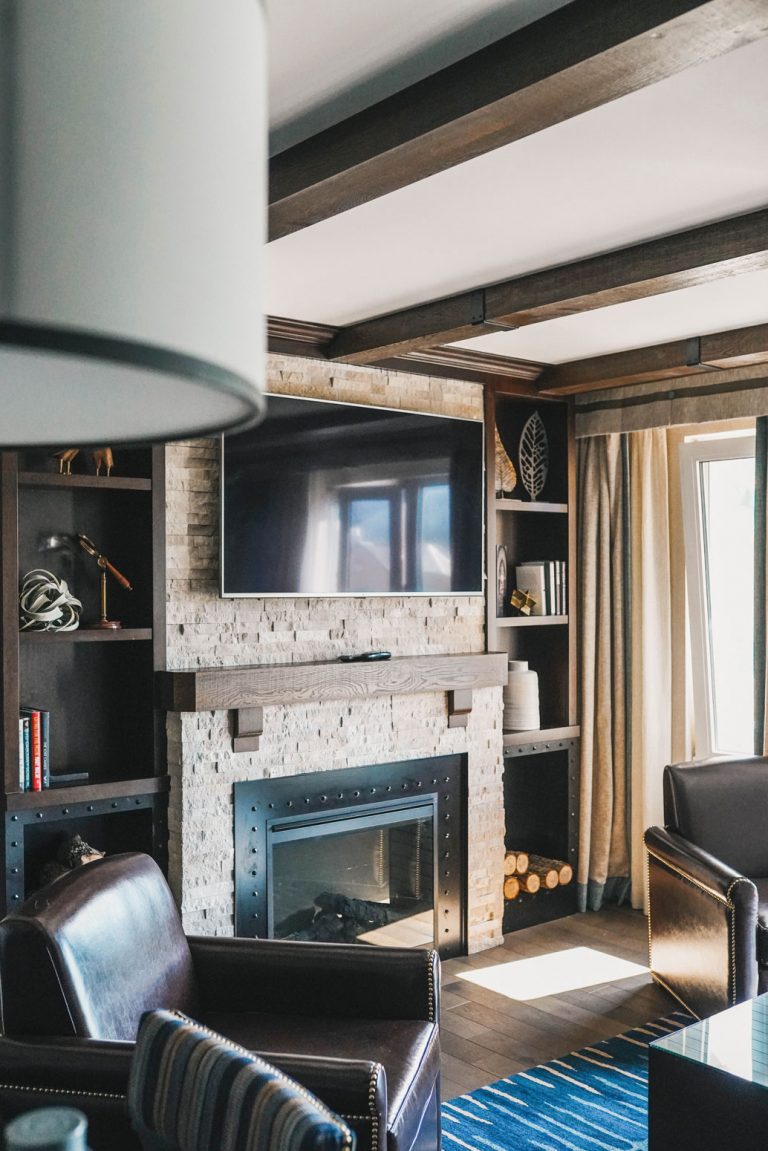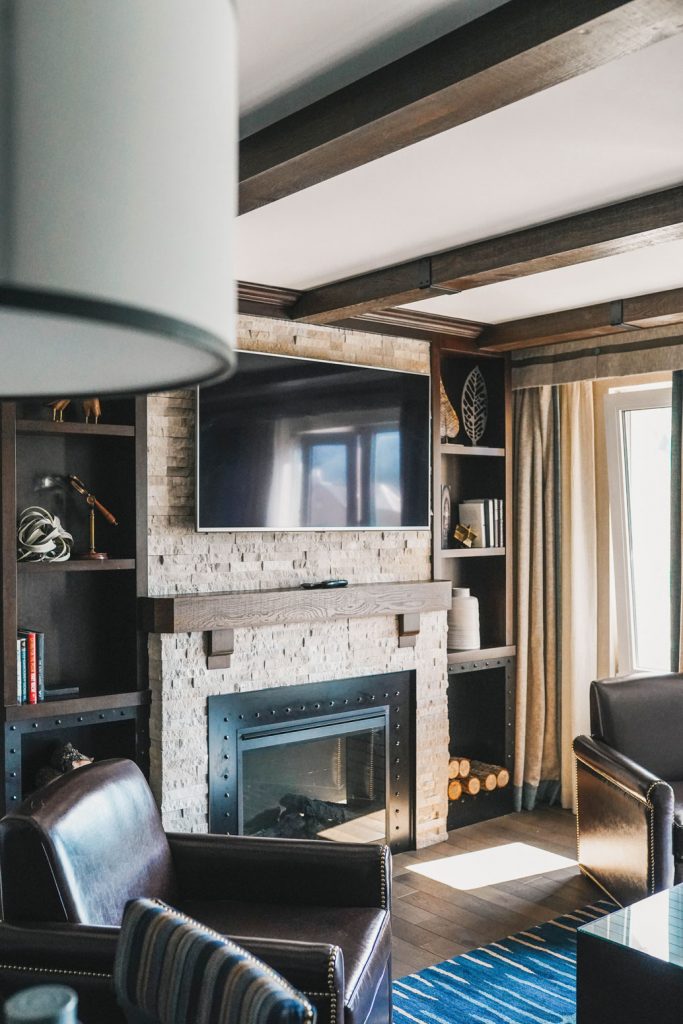 As you guys know if you've been reading for awhile, Whistler is something of a second home to me. I go up a ton all year long, whether it's in the winter for skiing and a cozy getaway or in the warmer months when this famed resort town goes from being all about the snow sports to a serious paradise for any hikers, kayakers, bikers and really, any other way you love to explore the outdoors. With an early start to spring for us here in Vancouver and a forecast rolling in for Whistler that was in the mid-20's, I was so excited to take off to Whistler once more, and this time for an exciting event that was pretty perfectly well-timed with the accident I'd had just a week before!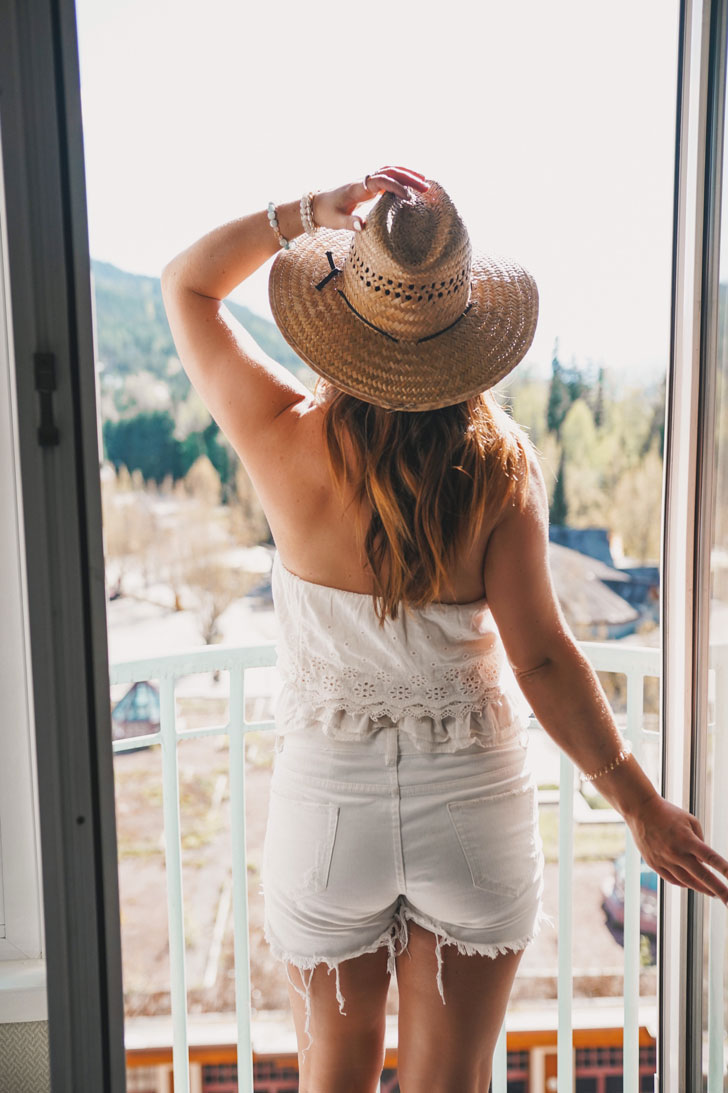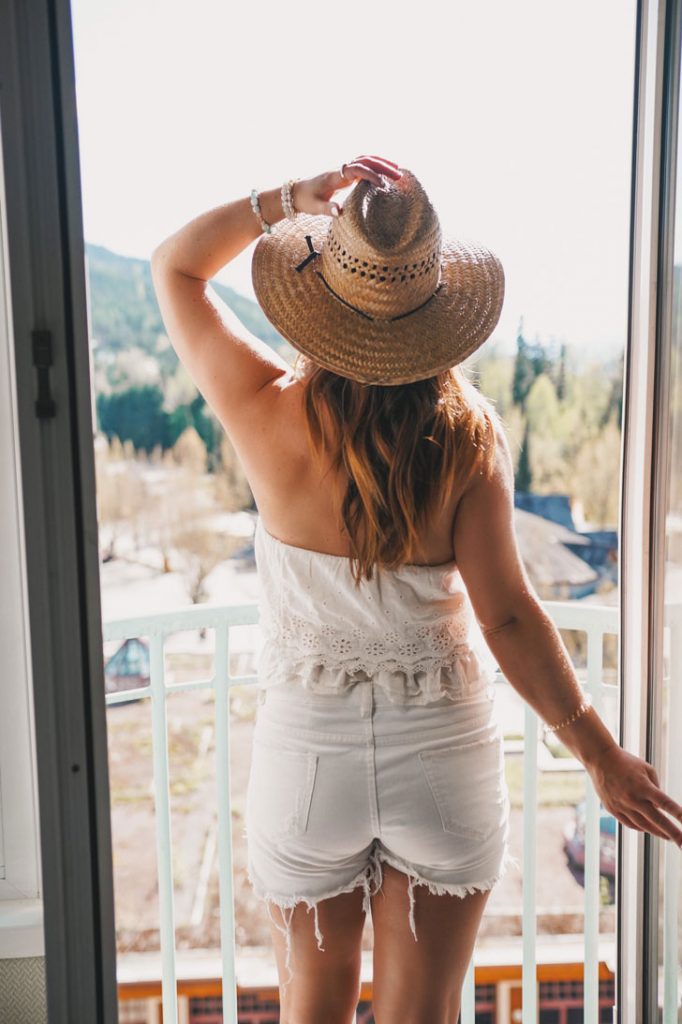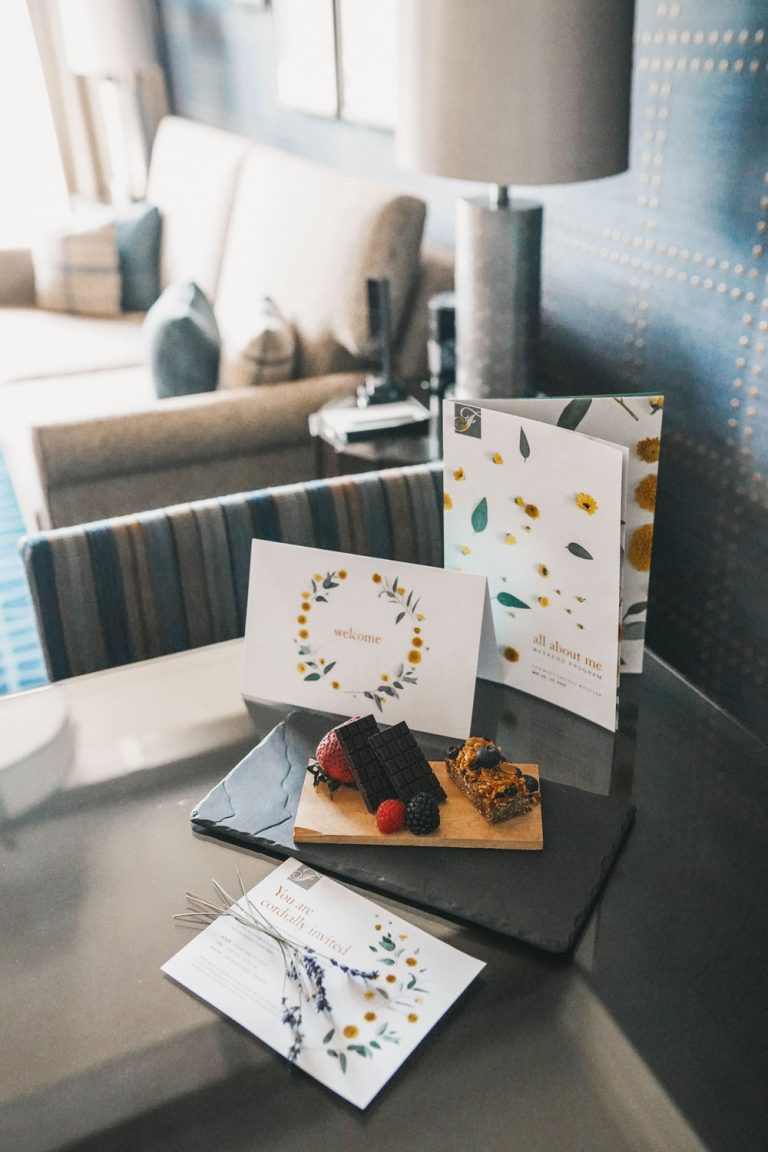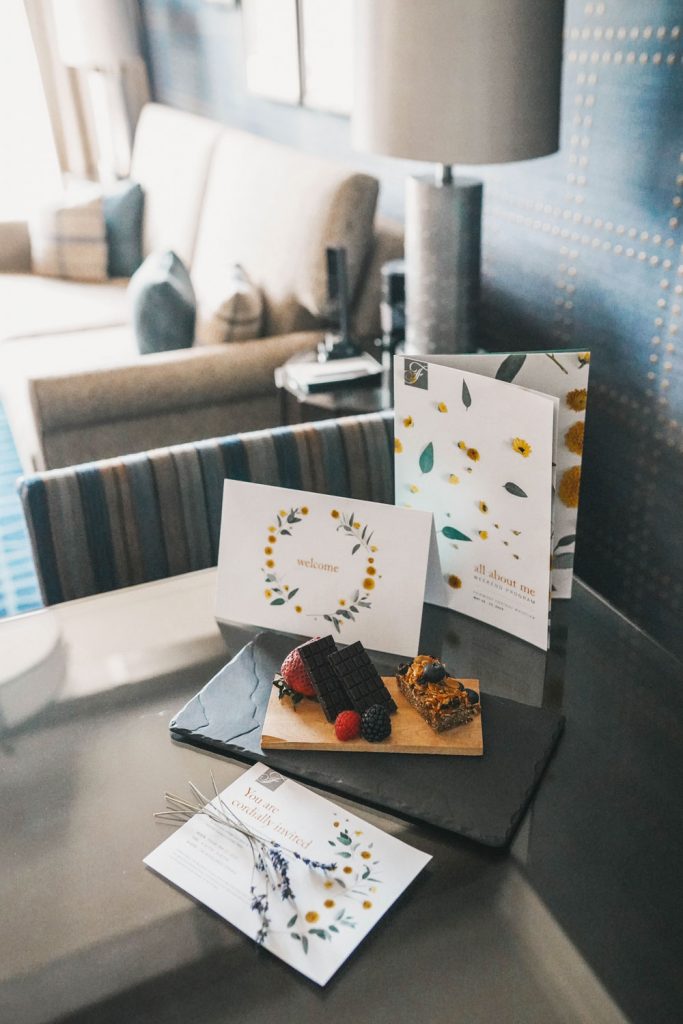 I got to head up to the "All About Me" Whistler Women's Weekend in partnership with Fairmont Chateau Whistler, which (speaking of homes away from home) is quite literally my Whistler home—it's the most welcoming, luxe and lovely stay. I always love my Fairmonts and the Chateau Whistler is a particularly special place to me. So not only would I get to stay there which I was already excited about, but I also got to experience one of the Fairmont's newly renovated suites (more on that in a second, they are so gorgeous I really need to detail what to expect in them a bit more!) and I'd get a chance to take part in a wellness retreat aimed at educating, inspiring and uplifting women about their health—after feeling decidedly not at my peak as I continued to mend that weekend, this was exactly what I needed.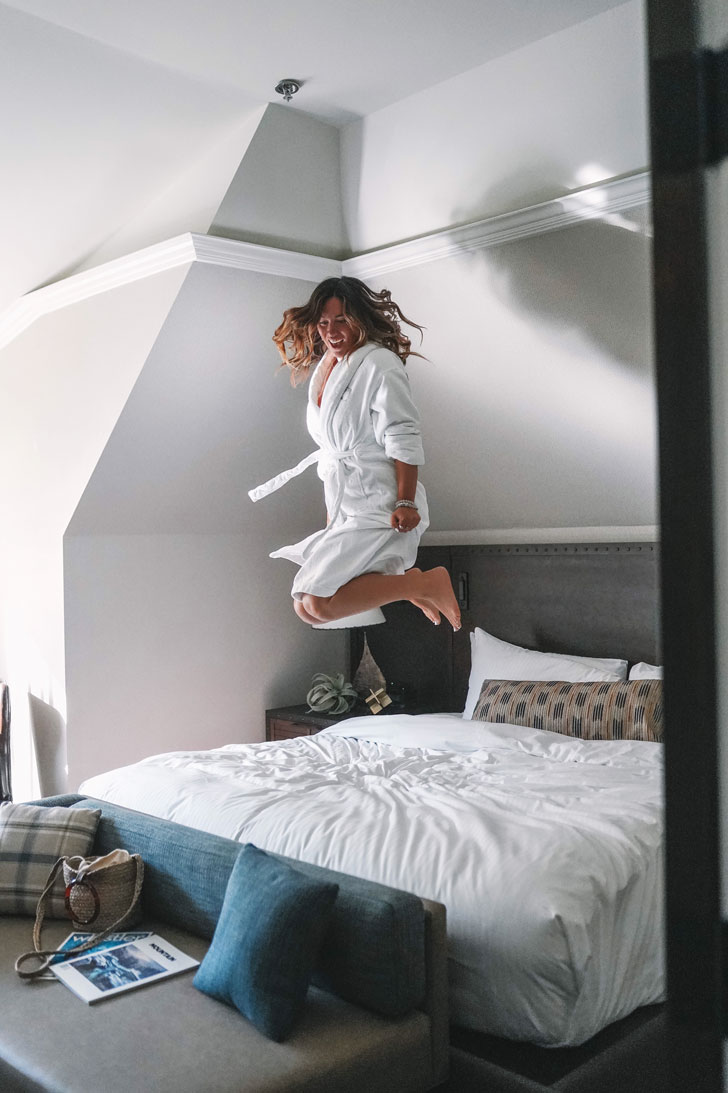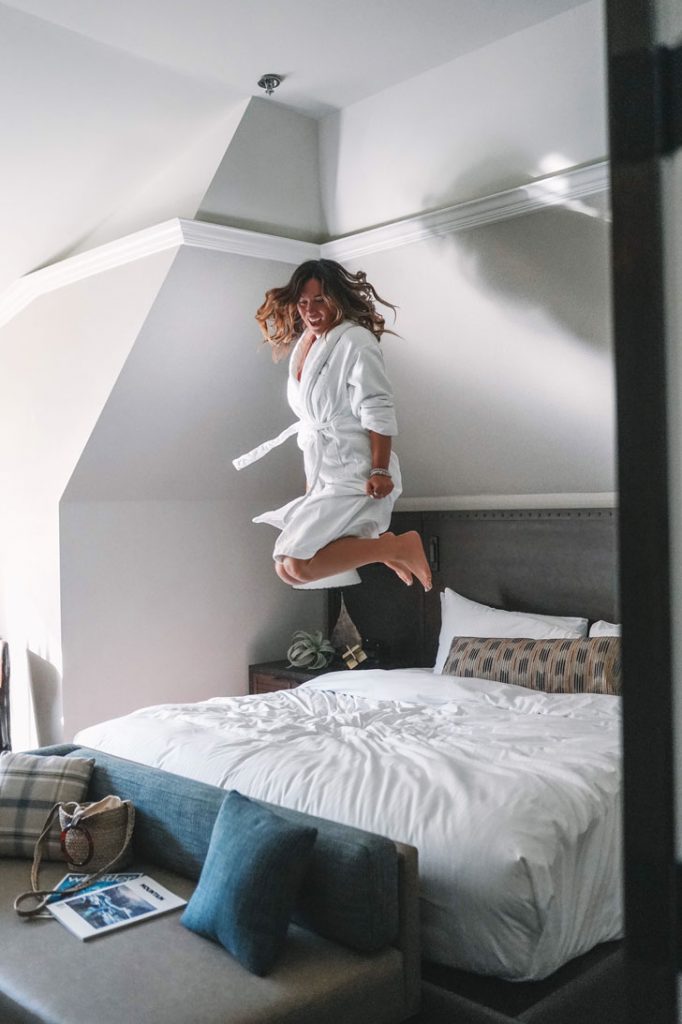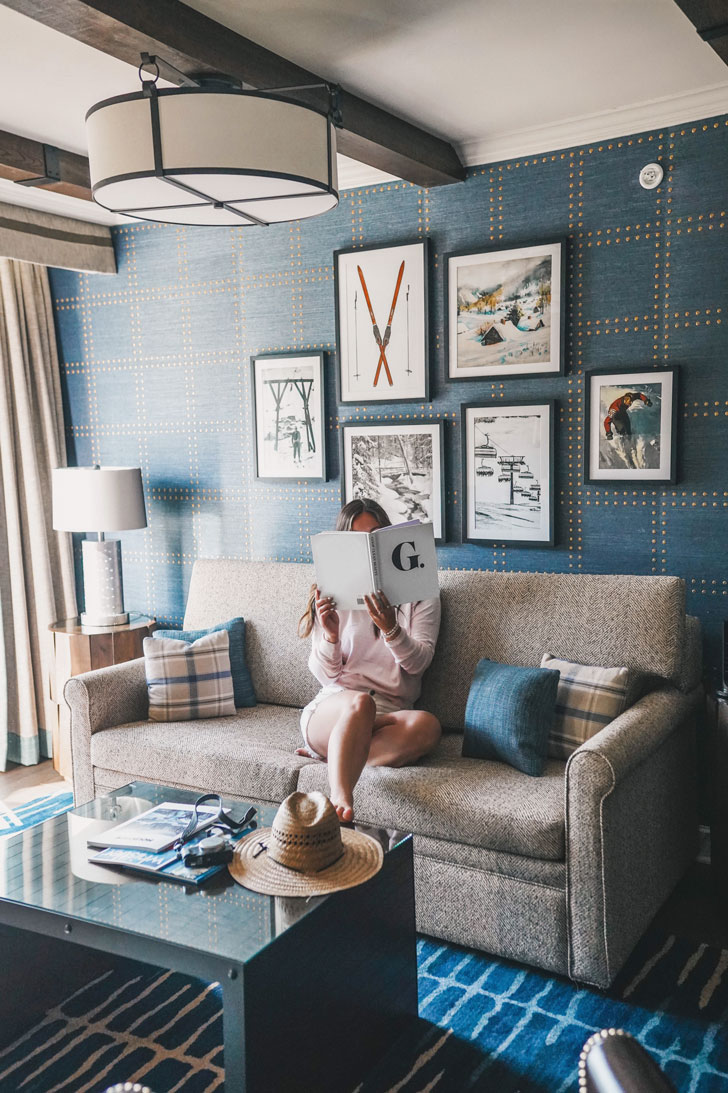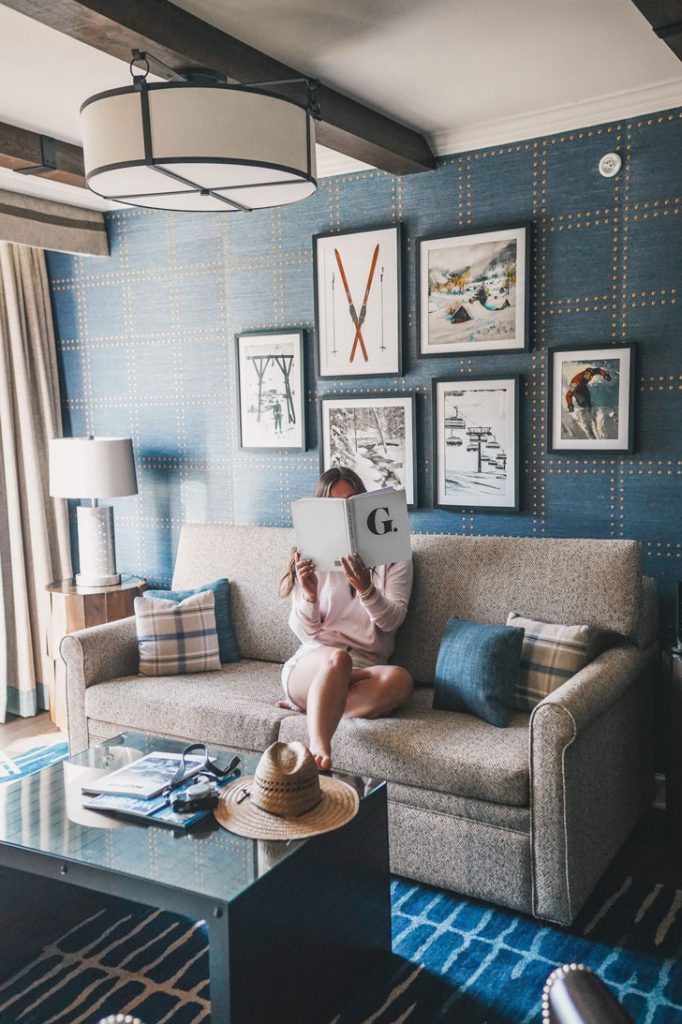 First, the new suites! The Fairmont has always nailed that cozy, alpine luxury that comes to mind when I think about Whistler, but their new suites take this to another level. With dark blue textured walls with brass grommets to exposed wooden beams to a fireplace space so well-designed it deserves its own Pinterest board, the suites are a slightly more modern and stylish spin on signature alpine style, with some serious luxury thrown in for good measure (just check out the famed Fairmont bed made up with the coziest pillows and comforters).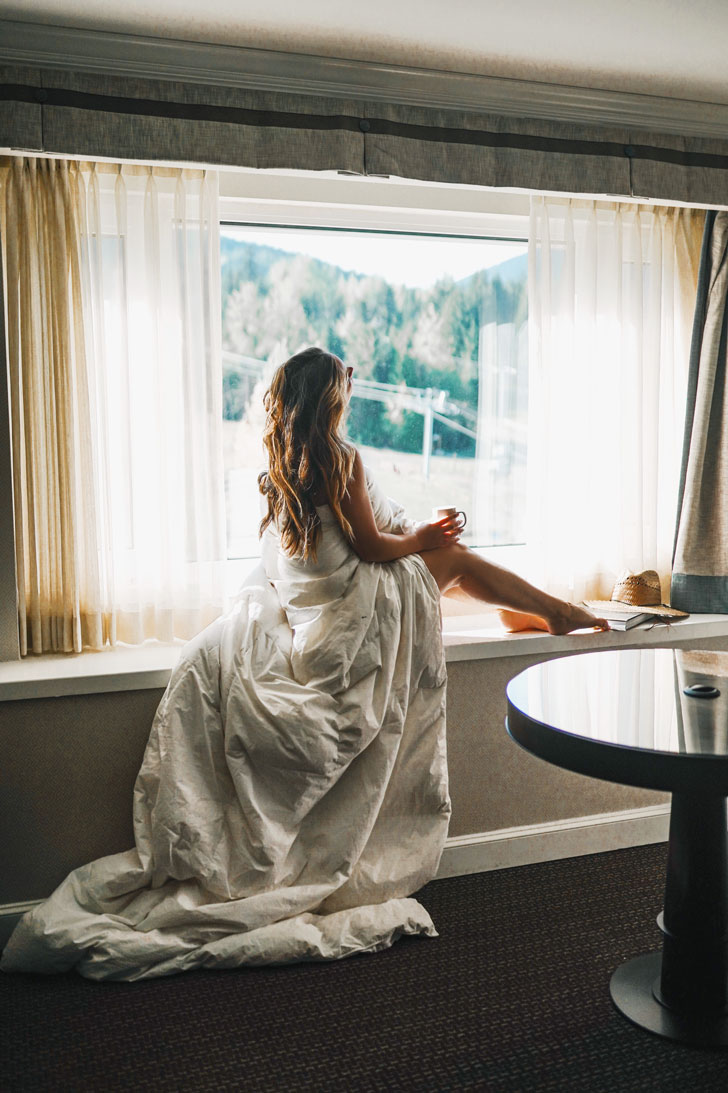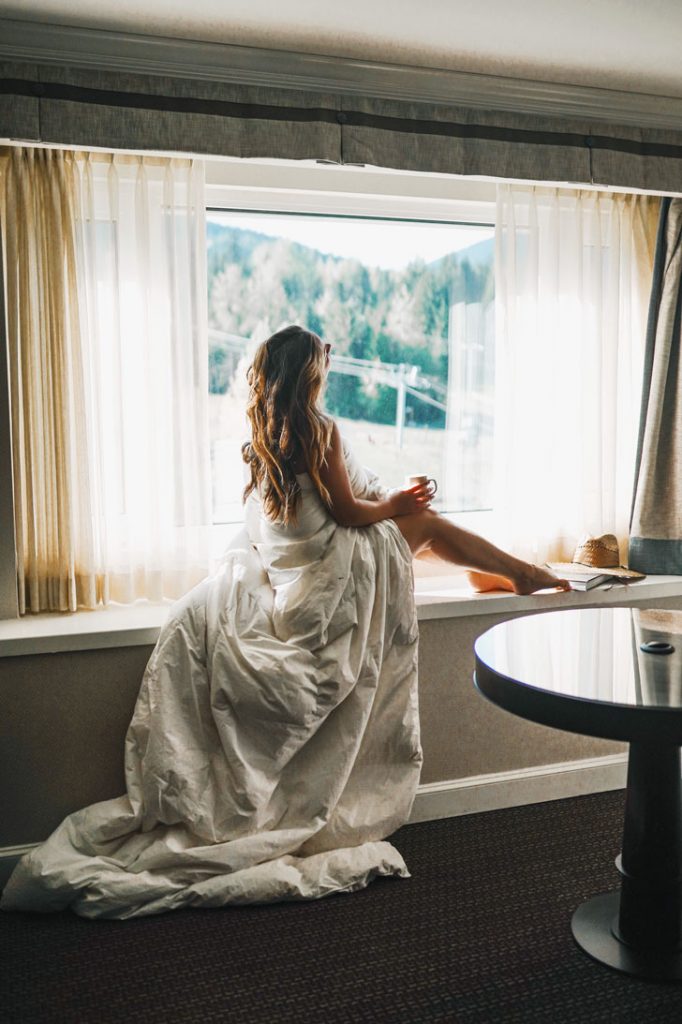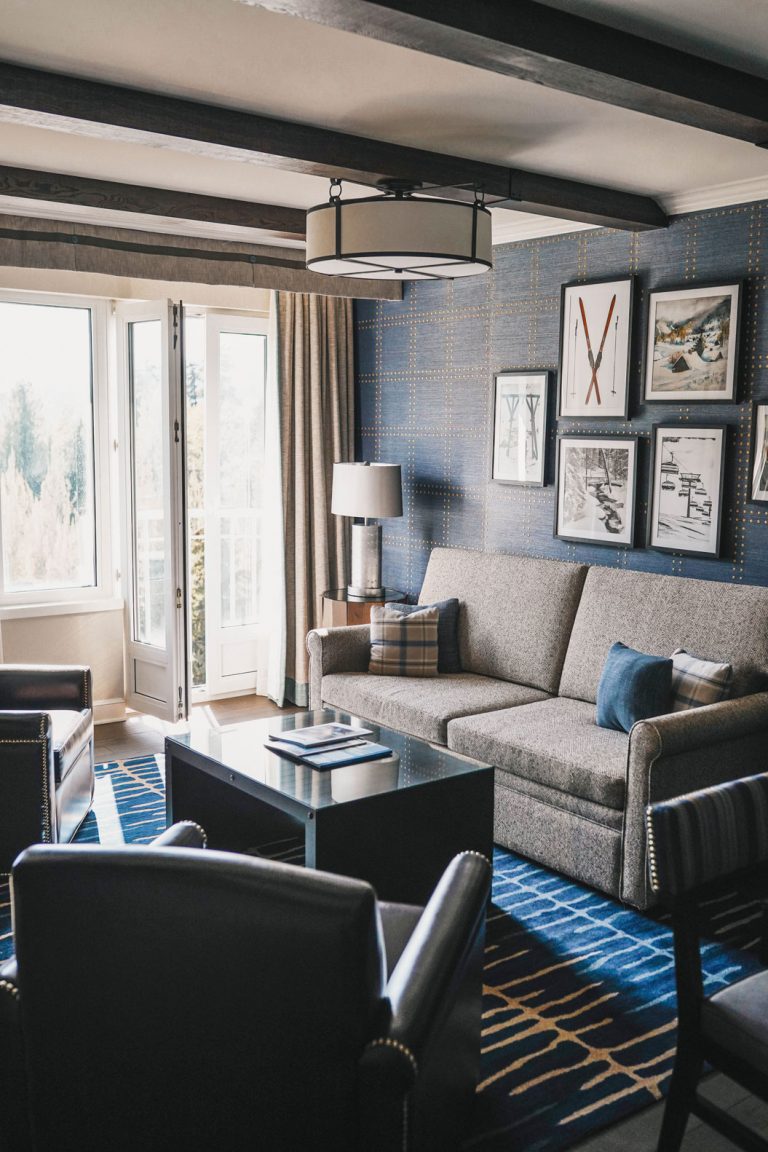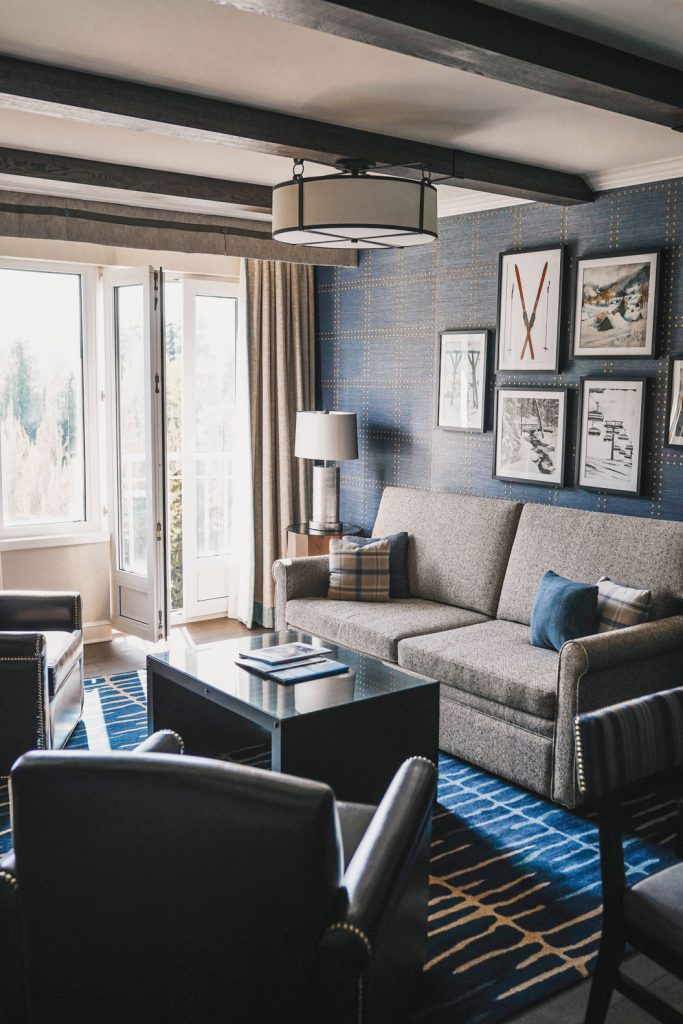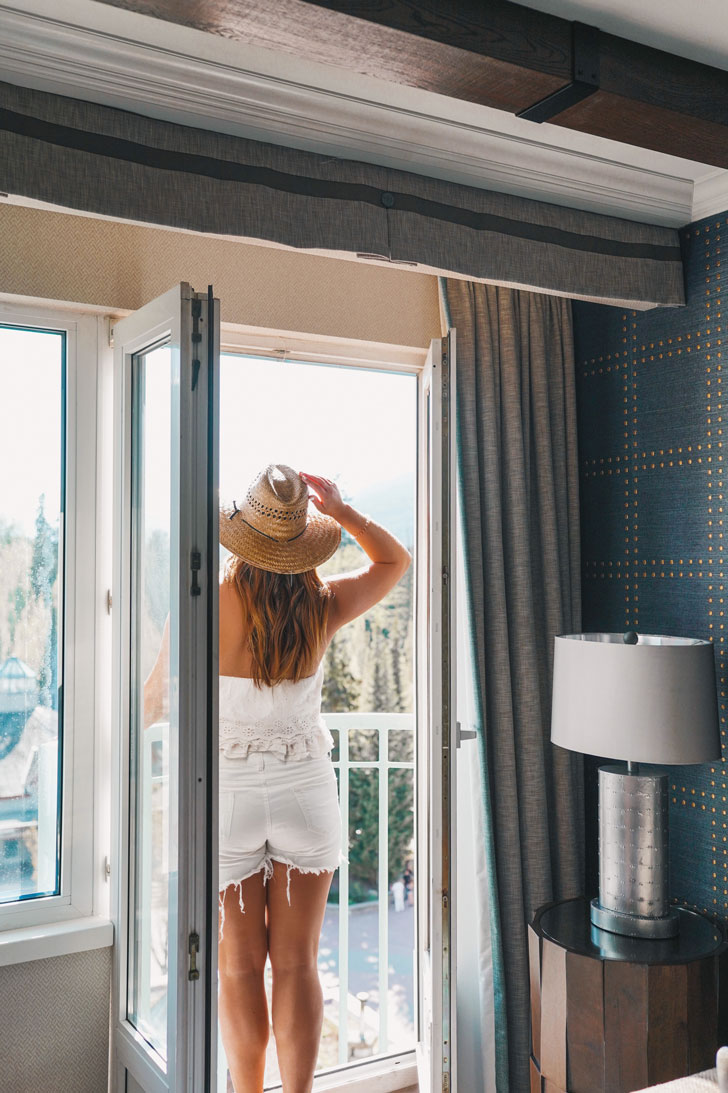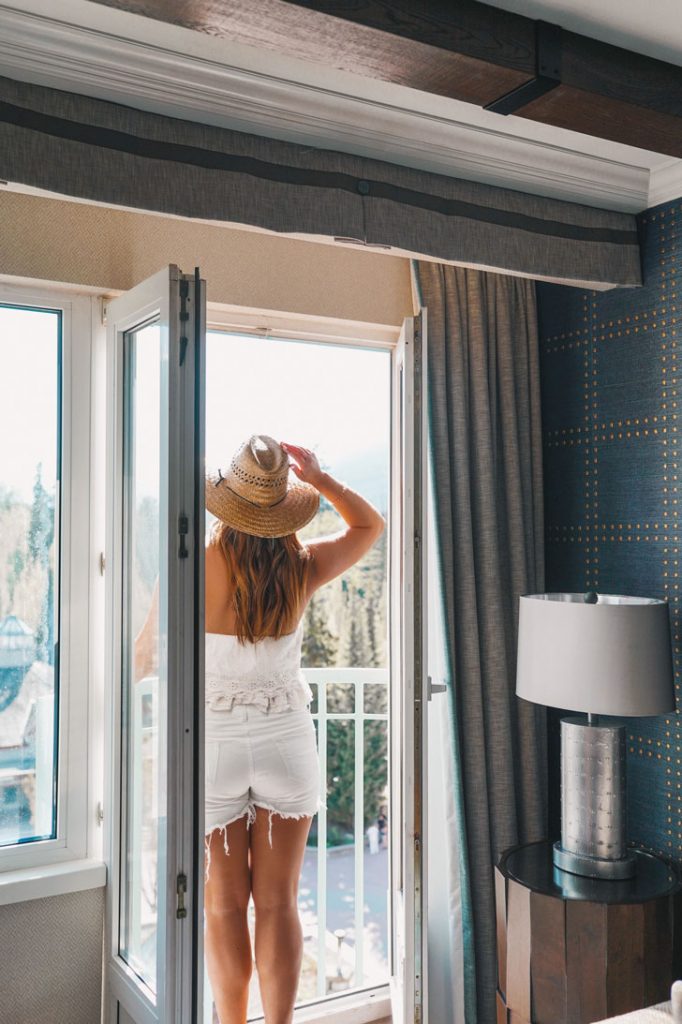 The bathrooms are classic Fairmont luxury: marble surfaces throughout the whole space along with Le Labo products personalized to the hotel (I never pack my own products because I honestly live for these Le Labo shower additions). In addition to the gorgeous bathrooms and living space, the bedroom was the most amazing sanctuary I could ask for with views of the mountain greeting me as I woke up in the morning and beautiful, unique design features like the ceiling structure. I'm honestly in love with the whole space—while being there on my own was actually kind of what I needed to just rest and reset, I can't wait to bring Matt up soon because it really feels like the perfect romantic getaway (though the Fairmont always feels that way—we always love staying there together!).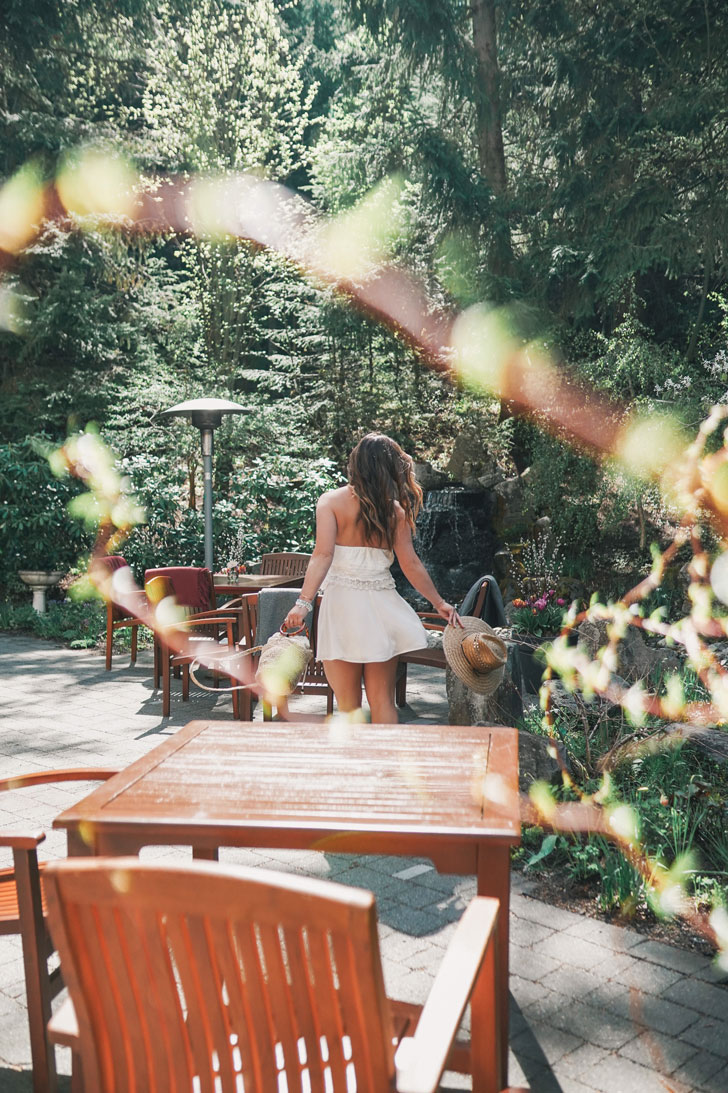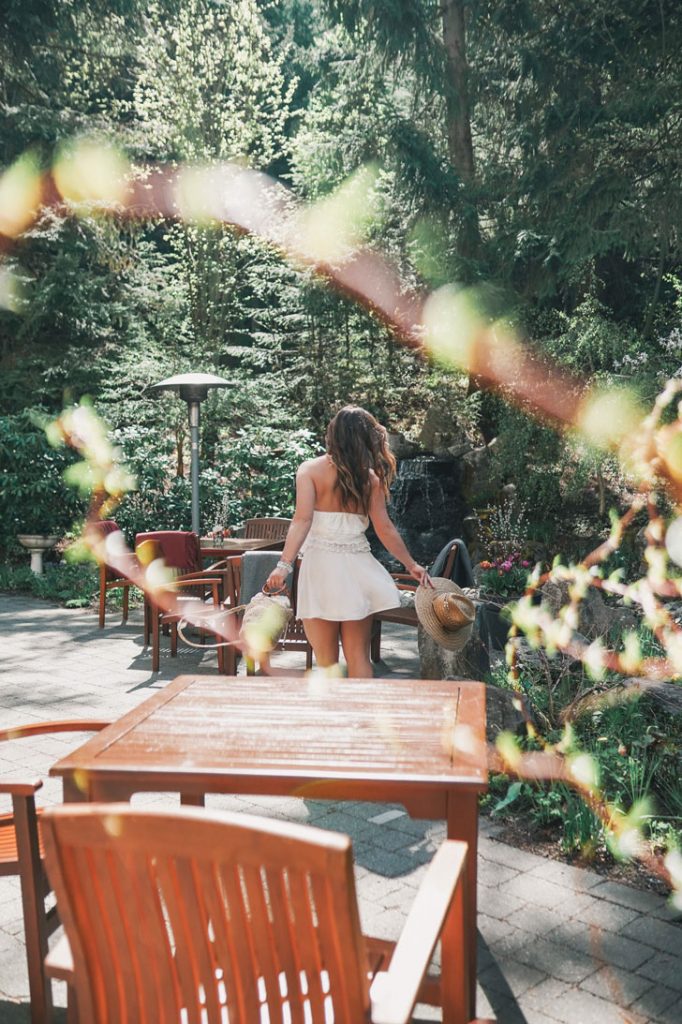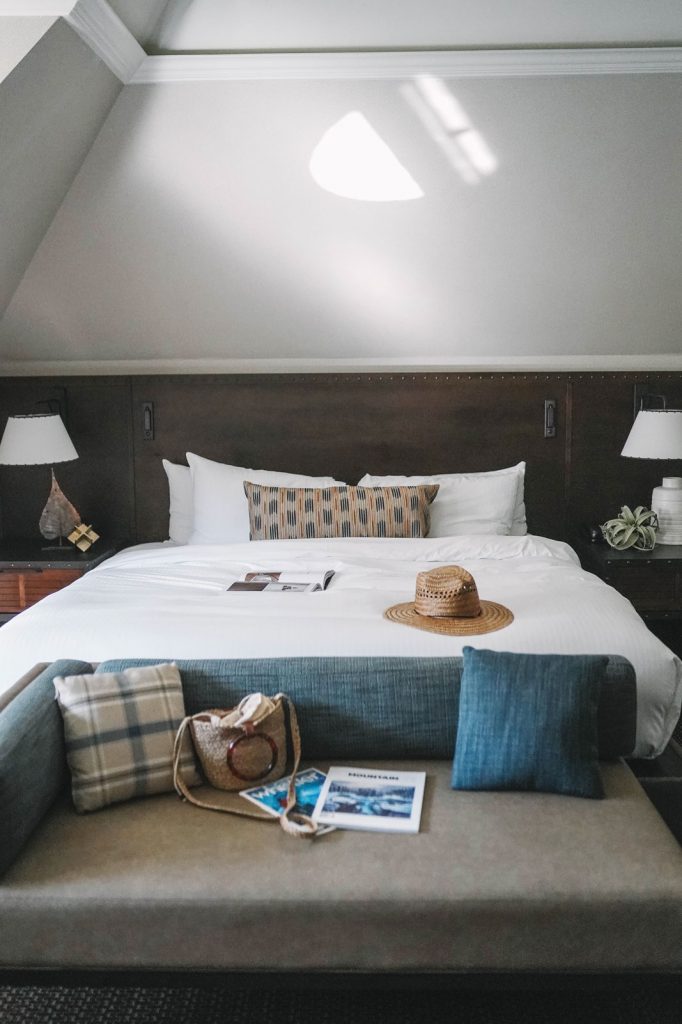 Onto the weekend! We arrived on Friday and quickly checked into our gorgeous spaces. After soaking in our suites, we headed off to the welcome reception in the Fairmont's stunning rooftop terrace. Did you know that the Fairmont grows and cultivates a lot of their own produce in this space, in addition to beekeeping and wildflower growing? So amazing! I like to eat very clean most of the time and have struggled with finding food at retreats/conferences in the past that didn't make me feel sluggish or set off one of my sensitivities, but I was so excited to see at the welcome reception that all the food was not only insanely delicious but beyond healthy (which was fantastic since the whole weekend was really focused on health!). Delicious veggie curry bowls, vegan sushi, tasty skewers, etc. Everything was so good, and the amazing and healthy food was on hand all weekend at any of the workshop's events too.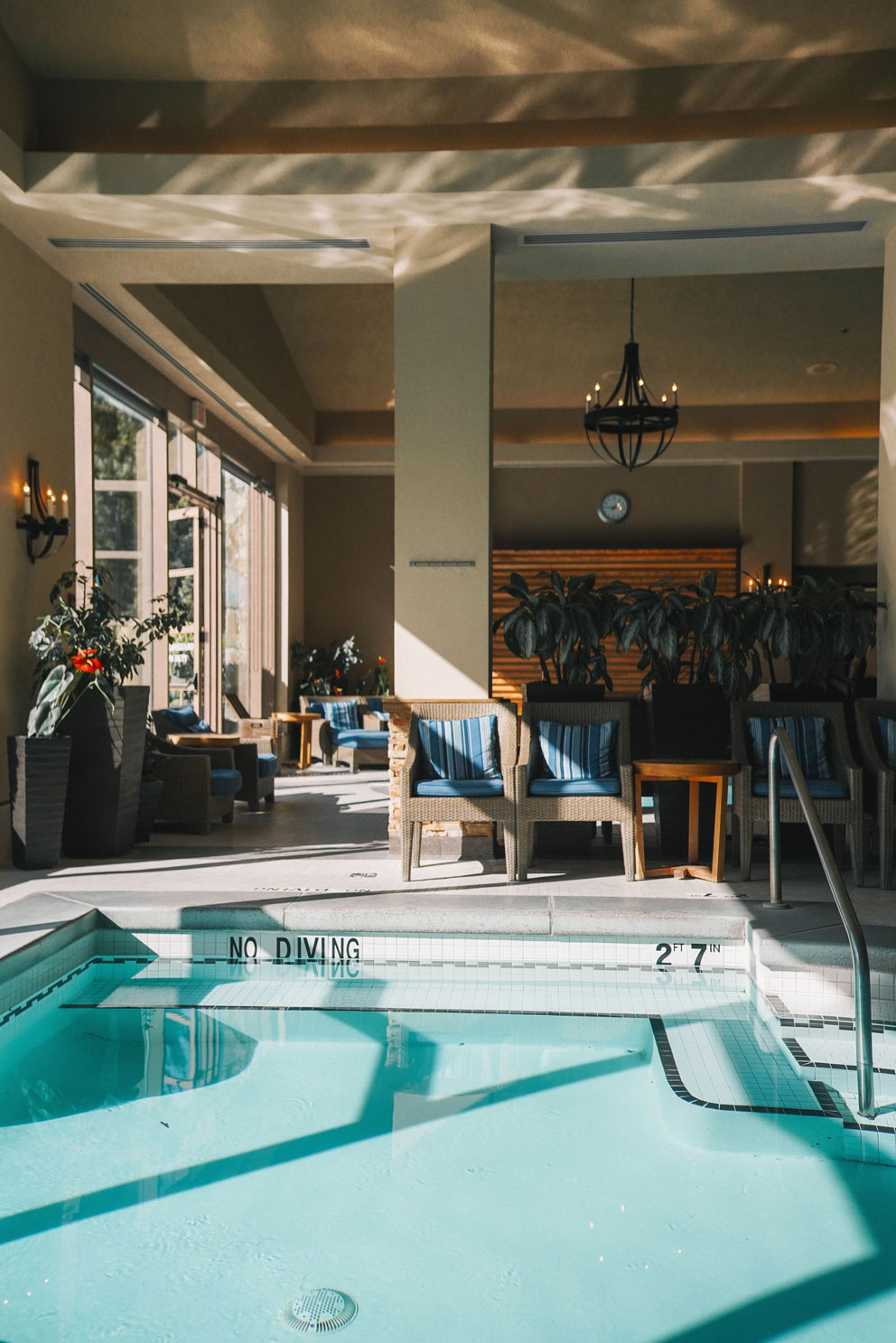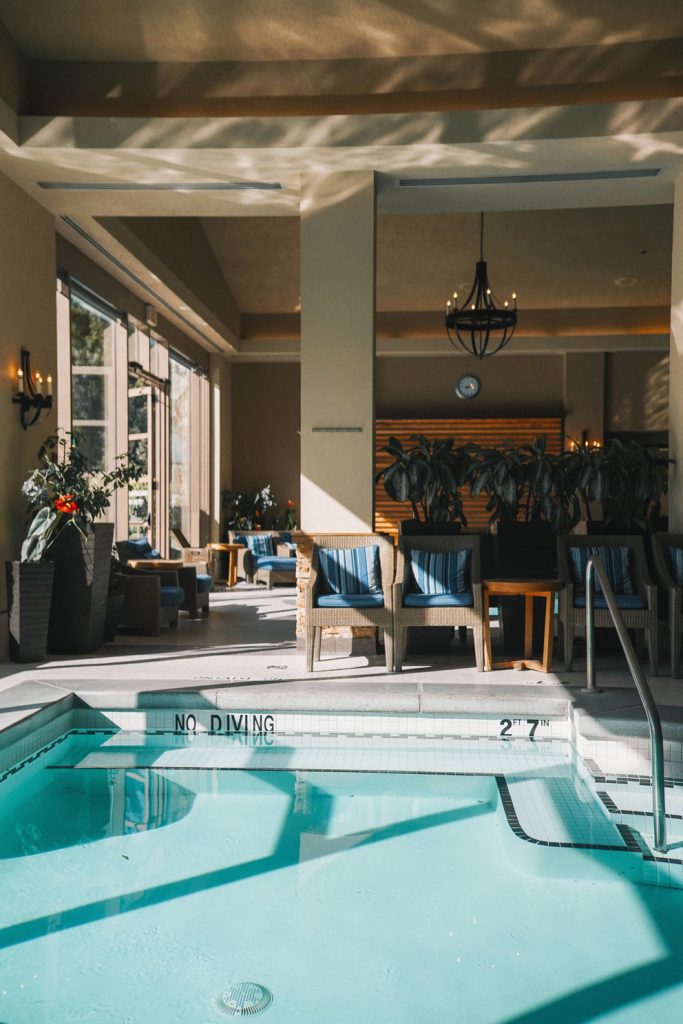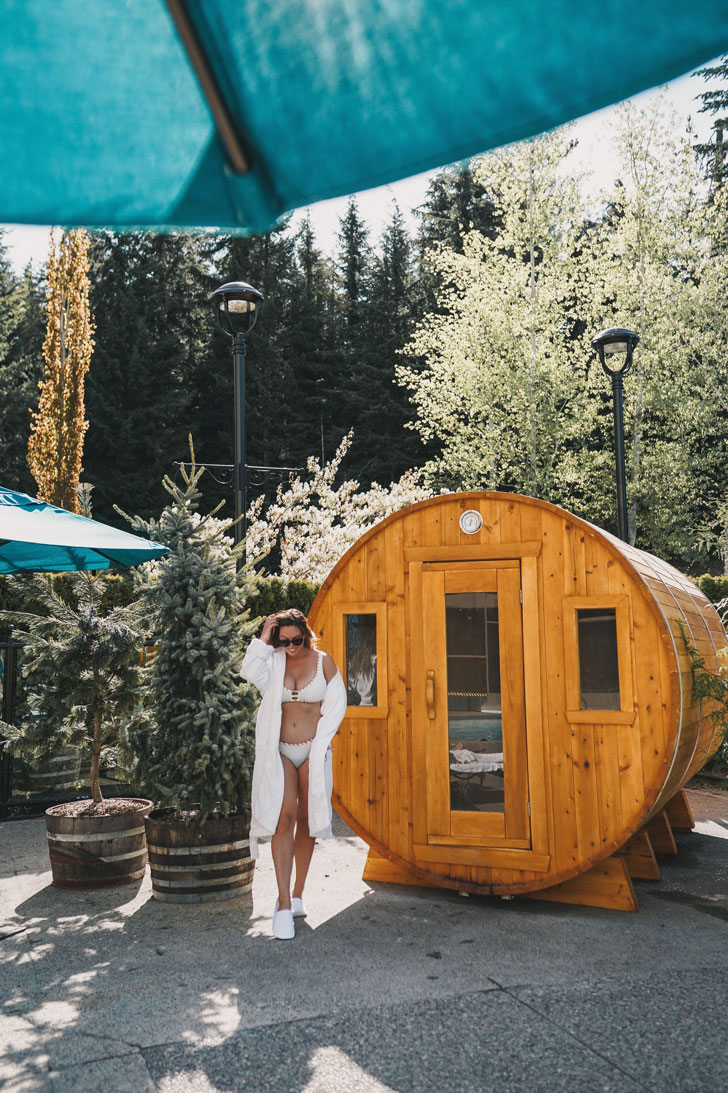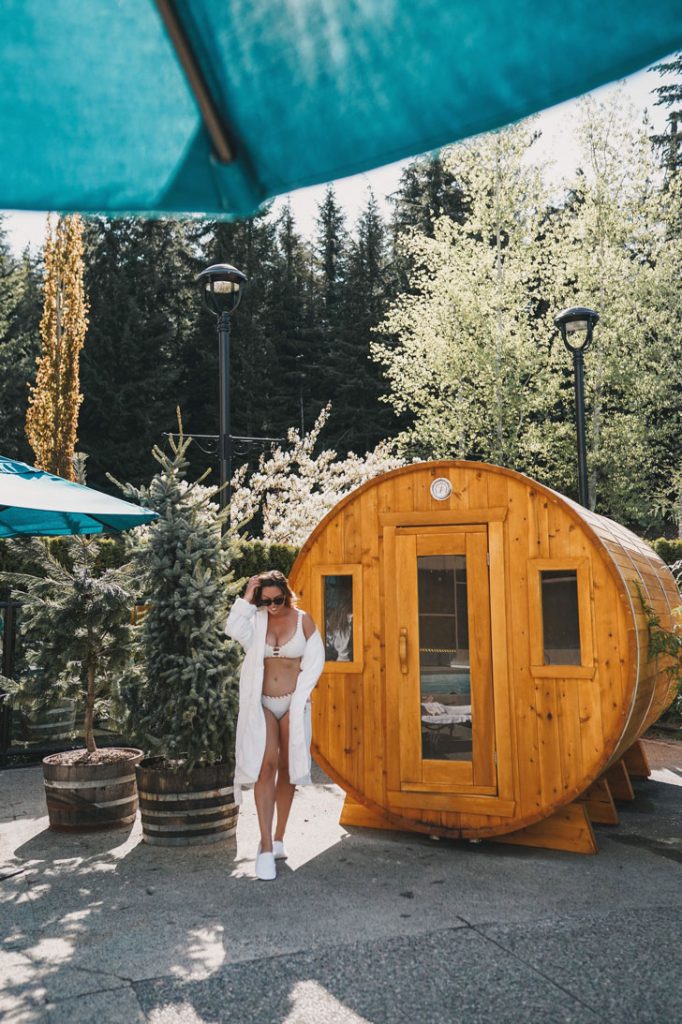 Given that I was still on that 10-11 hour a night sleep train post-concussion, after yin yoga with my lovely friend Lynn (who has a fantastic blog called What Lynn Loves), we got down to sleep early and woke up the next morning to have a delicious buffet breakfast at Wildflower, one of the Fairmont's most amazing and well-known restaurants. We then soaked in the pool as the sunshine was seriously so amazing and the temps were really rising, taking advantage of the new cedar saunas that have just been put in poolside!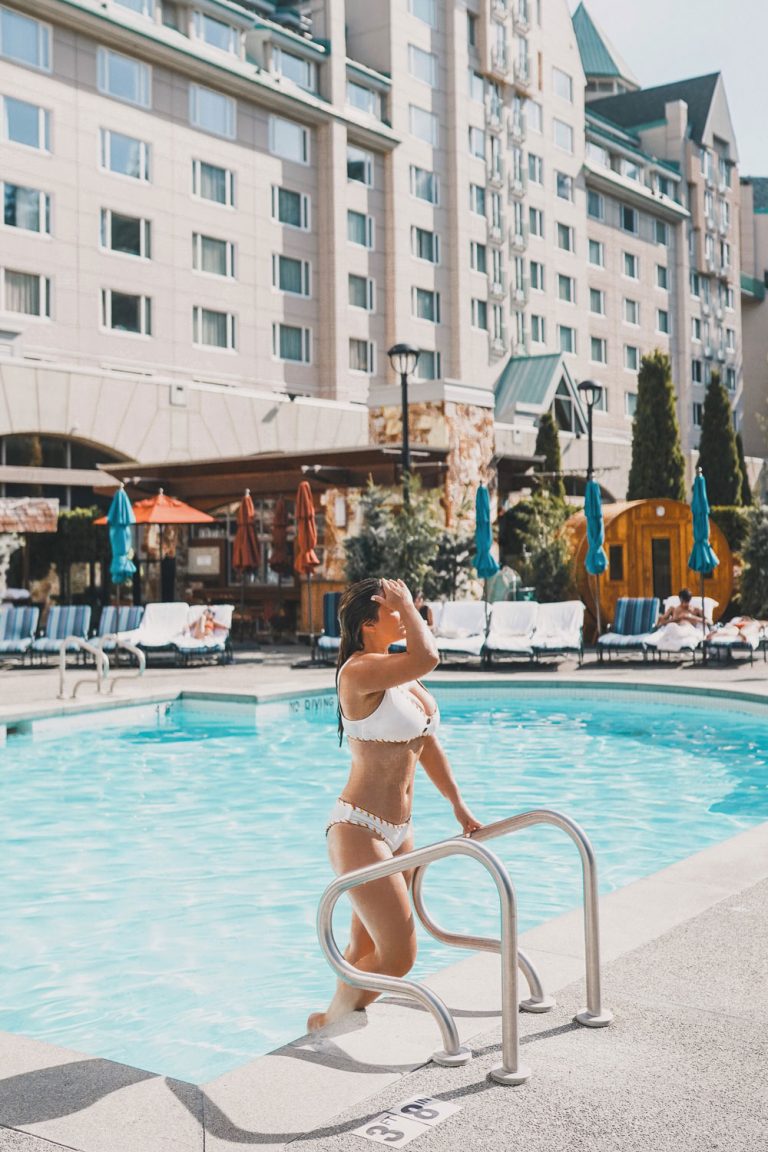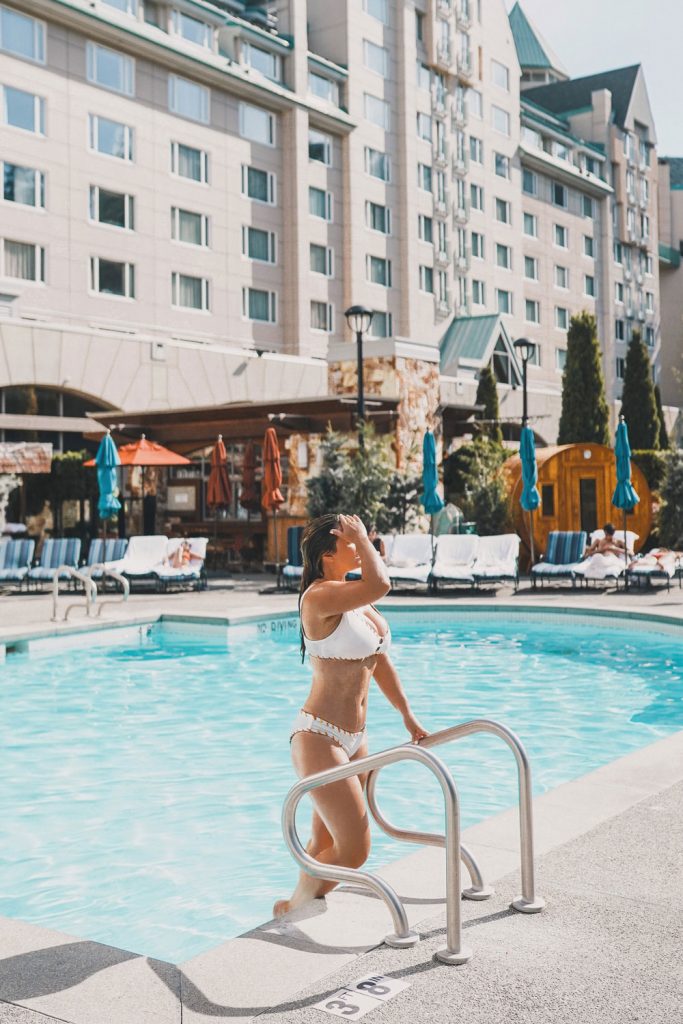 We then towelled off quickly to take in our first presentation. Maureen McGrath, our presenter, has a TedX talk with over 16 million views—not only did we learn a lot about vaginal and sexual health (something just about every women at any age could use education about IMO), but it quickly became apparent why her video has gone viral. She was so funny and introduced all the topics and material in such a fun and engaging way. It became evident in just the one day that the caliber of speakers at this event were all at another level—so accomplished and so engaging.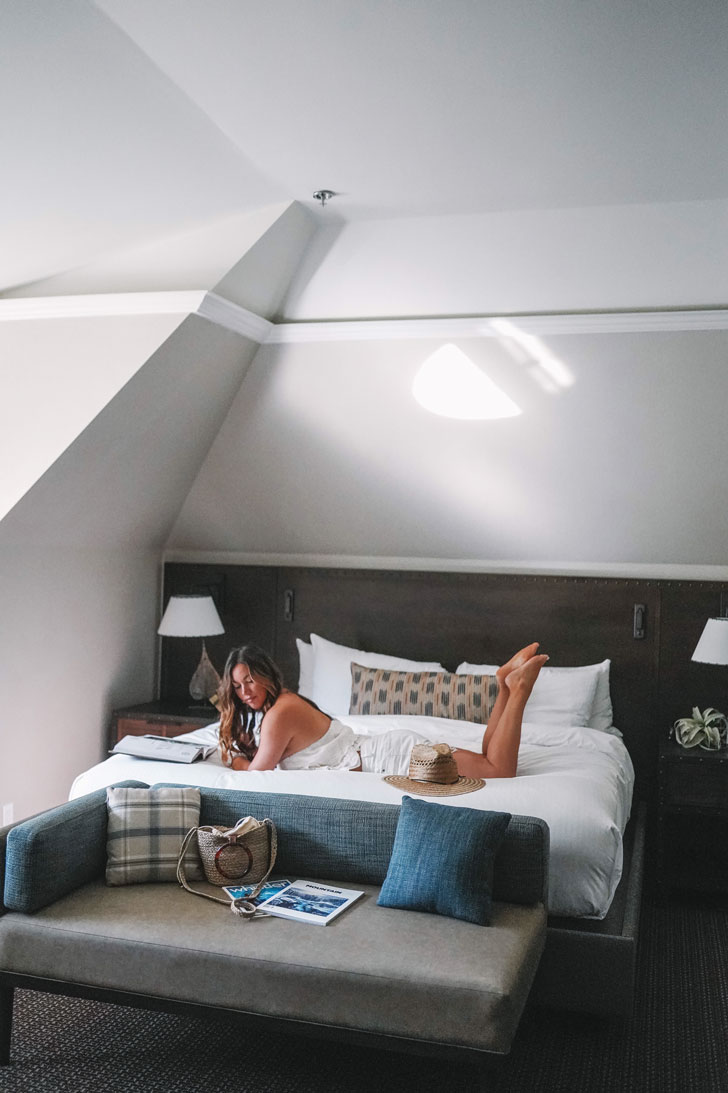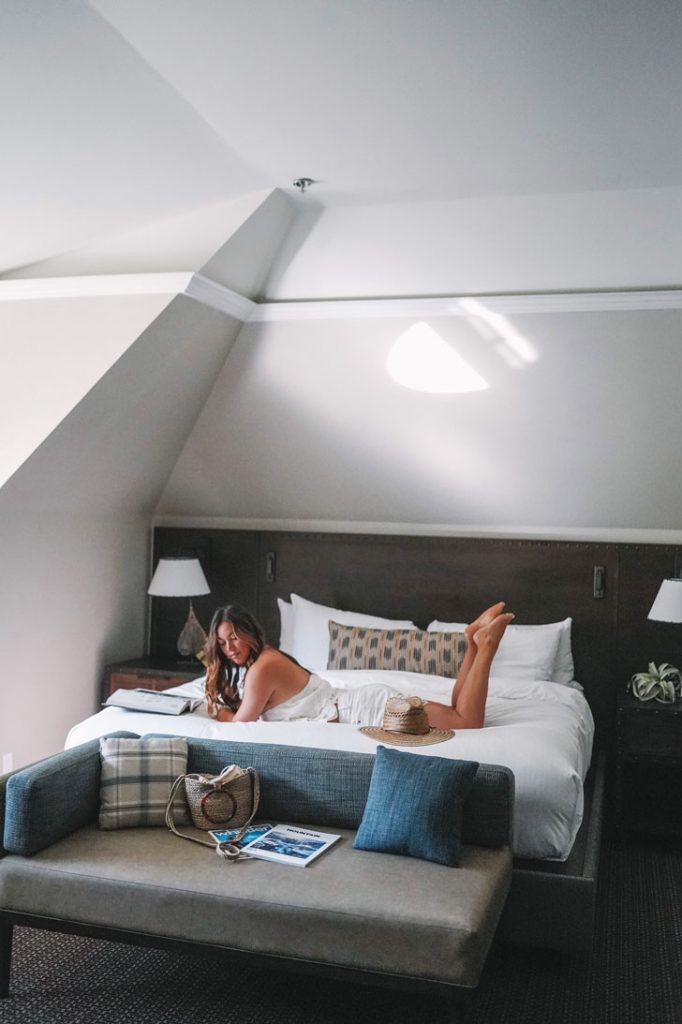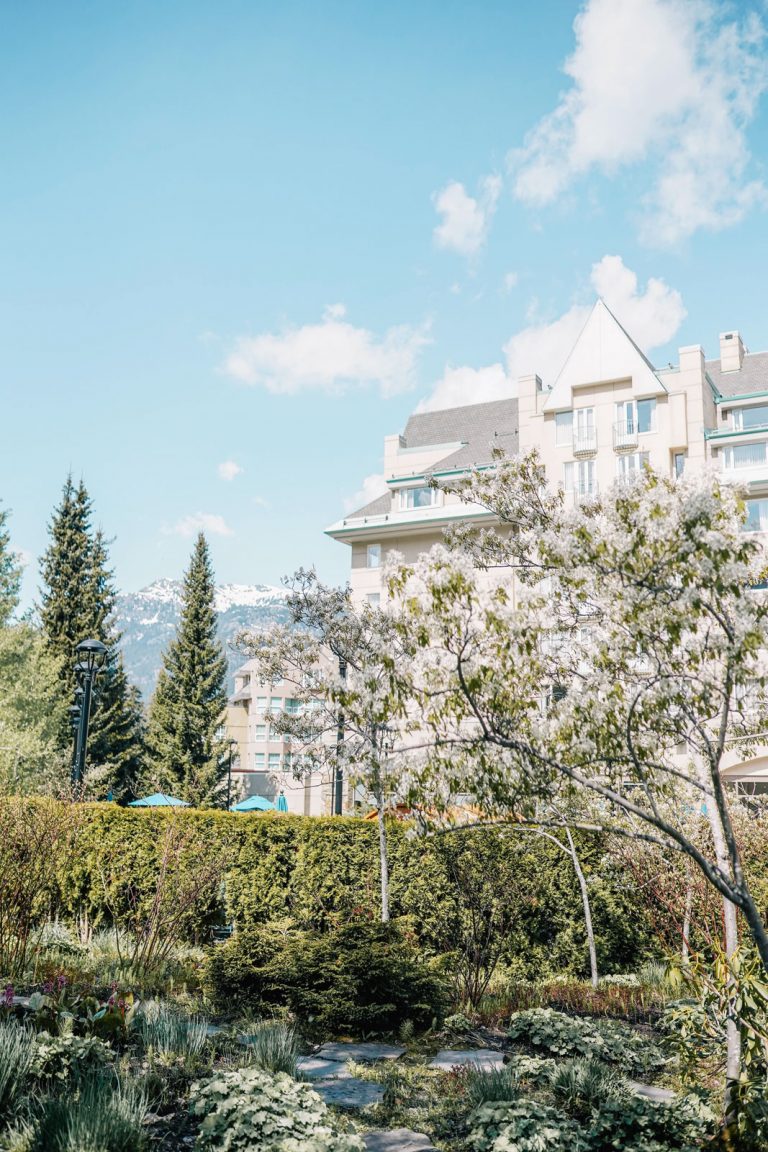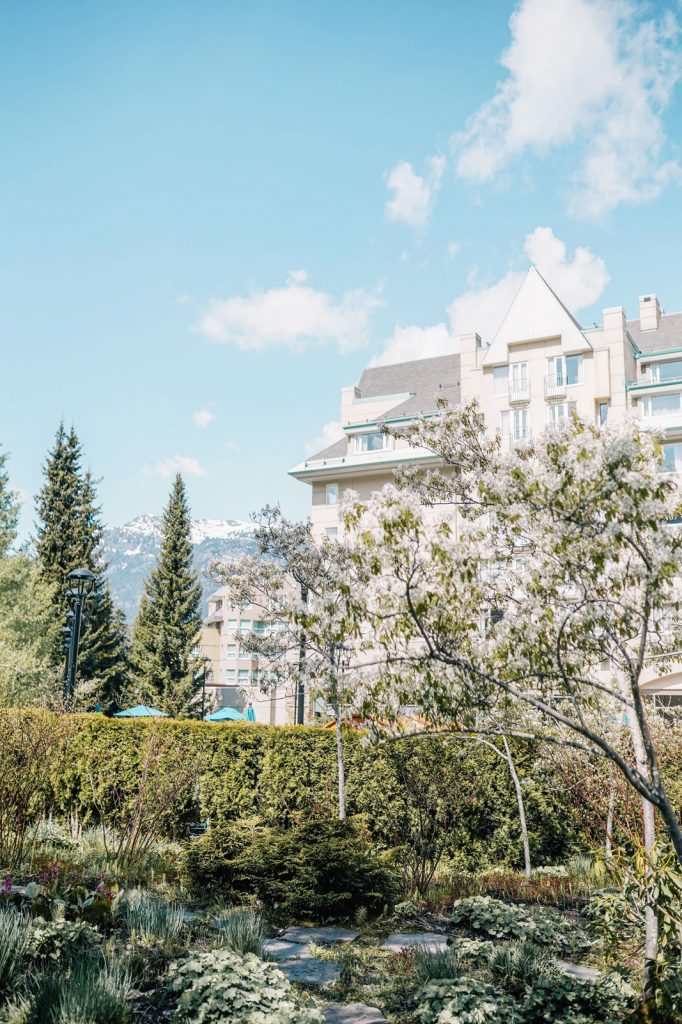 We had an incredible lunch at Portobello (one of my fave casual joints and thanks to a recent renovation last year, one that also boasts a new gorgeous space in addition to their incredible food) and chilled for a bit before getting ready for the Saturday Long Table dinner. I was so happy that I'd gotten some rest earlier in the day because the dinner was so much fun and well worth staying up past my (at the time) 10PM bedtime. The three-course meal was so delicious and it was amazing to get to connect more with the attendees at this event. Not only were the presenters all so inspiring and exciting, but it was really amazing to connect with other attendees and discover how accomplished, smart and fun they all were too. I'm a girl's girl through and through so this kind of event was basically made for me—getting to be surrounded by women who were all there to take care of themselves (hence the name "all about me!") and who were inspiring as hell.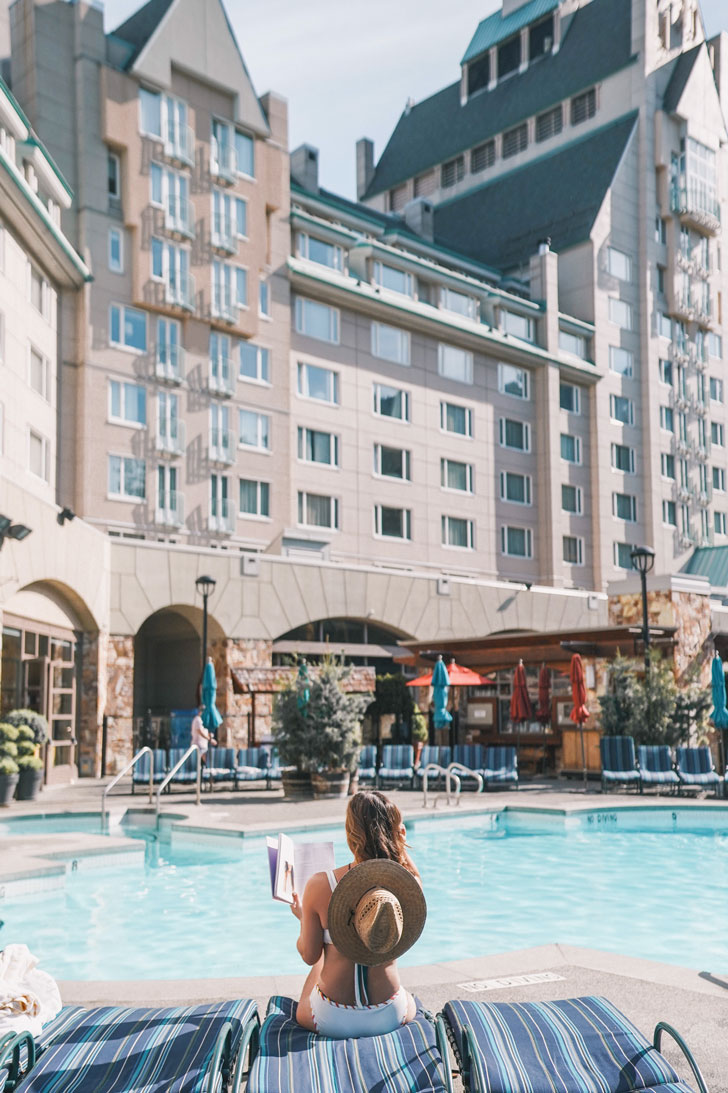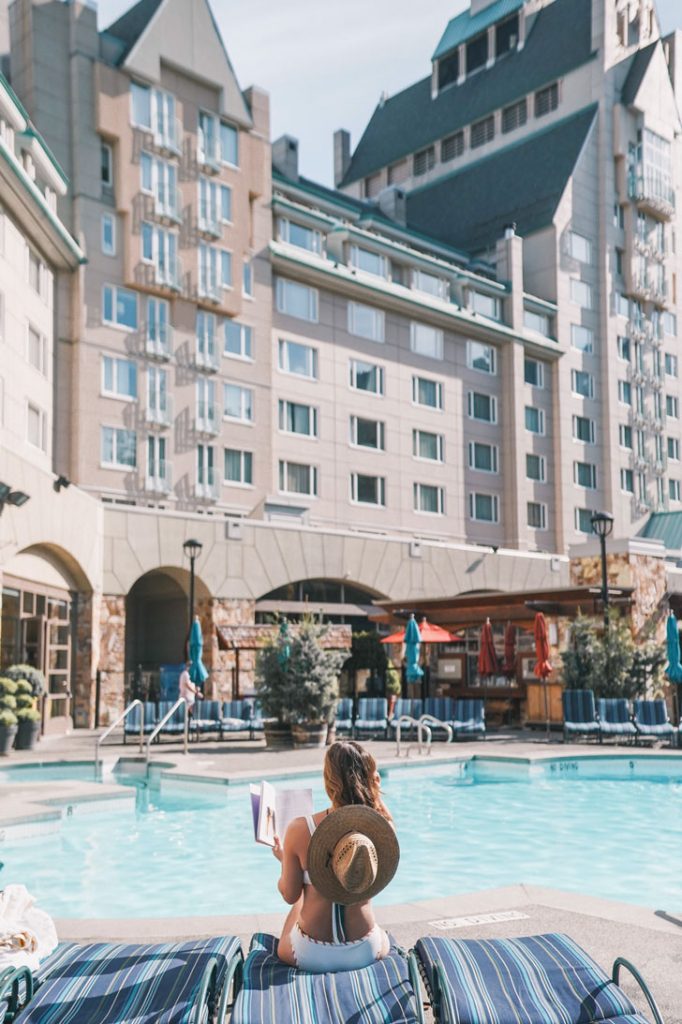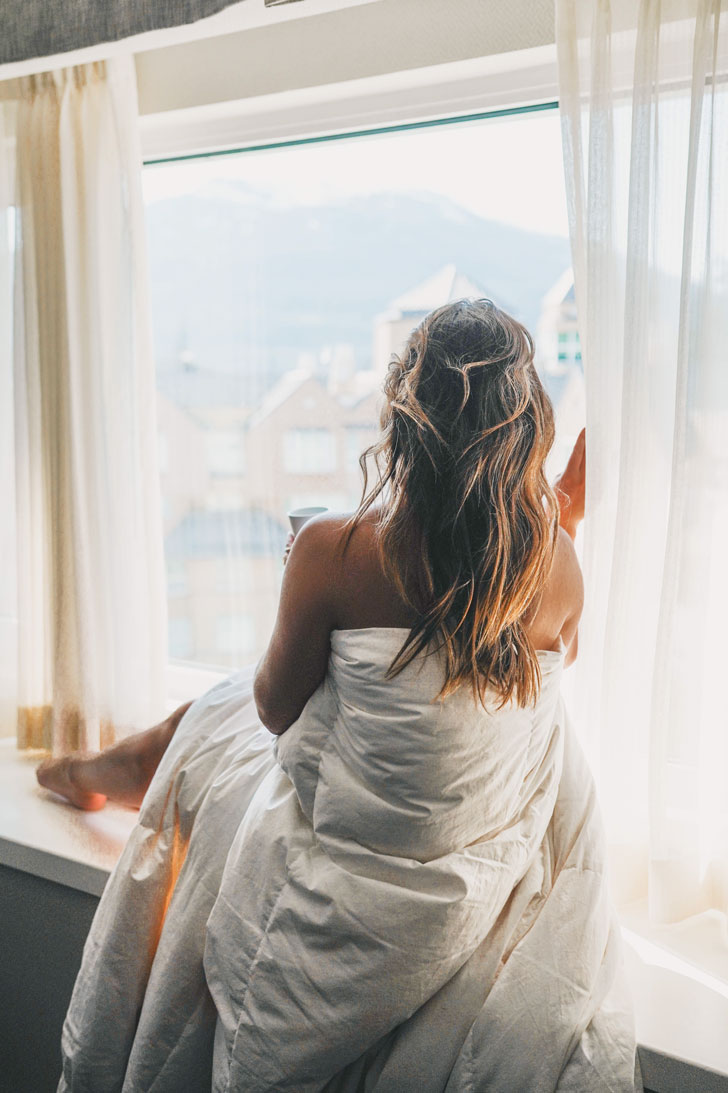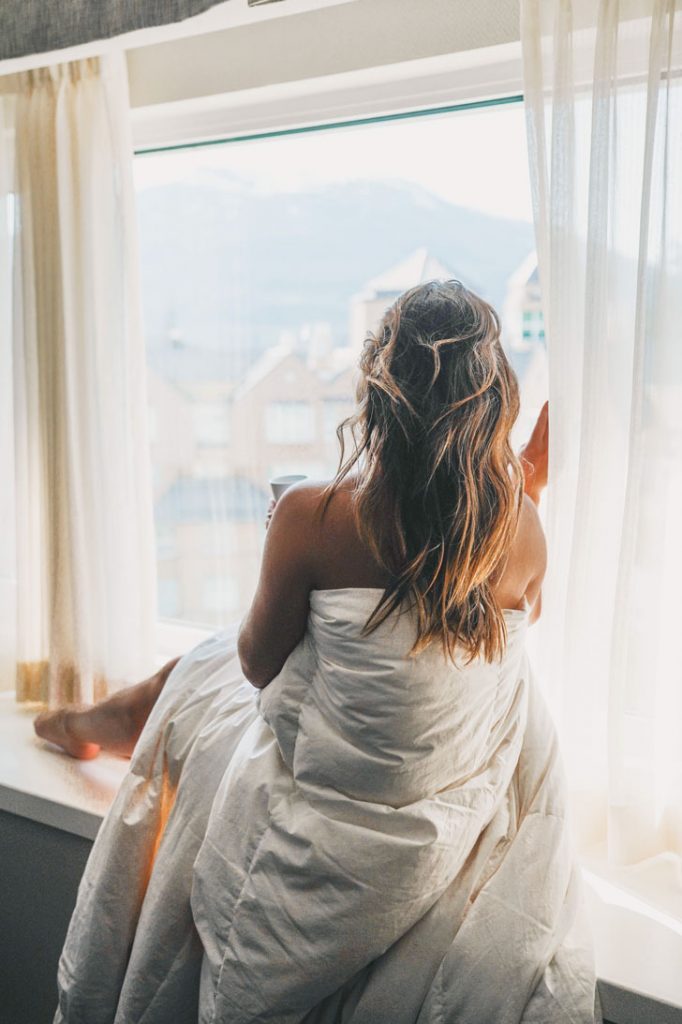 Speaking of inspiring, at dinner Alicia (who I was so happy to attend with, so fun going with one of my girlfriends who was excited about and eager to learn about all the topics on hand too – make sure you check out her guide!) and I were seated next to the lovely Kim Vopni, aka the Vagina Coach. While talking kegels and pelvic floor health is something that was once only addressed post-pregnancy or as women were getting much older, people like Kim are really paving the way for pelvic floor strength at all ages. I know firsthand how important it is to be on top of your pelvic floor strength at even a very young age. I have some back issues that technically fall into the "chronic pain" area (though I don't like labeling it that way because it's never stopped me from being very active)—in addition to scoliosis (which surprisingly a lot of people have, or at the very least some sort of spinal misalignment), I've had some trauma to my low back as well in my teens. Actually, not only did I really hurt it when I was younger but writing this out now I probably didn't do it any good by falling on the SI joint that gives me the most trouble just a few weeks ago—how hilariously fun for me! Anyway, in maintaining my back health and trying to ensure that I'm as balanced as I can be in my body to help out the things already working against my back pain, I have for years been working on my pelvic health. Engaging your pelvic floor is such a subtle and very specific muscle engagement sequence, and something that really benefits from expert training. Kim has amazing cuing and actually got us doing some exercises, learning more about how your pelvic floor health is tied to wellbeing at any stage of life (whether that's as an athlete, going through pregnancy and post-pregnancy, keeping incontinence at bay as you get older, etc) and made sure we had tools to take away. Seriously check her out on Instagram!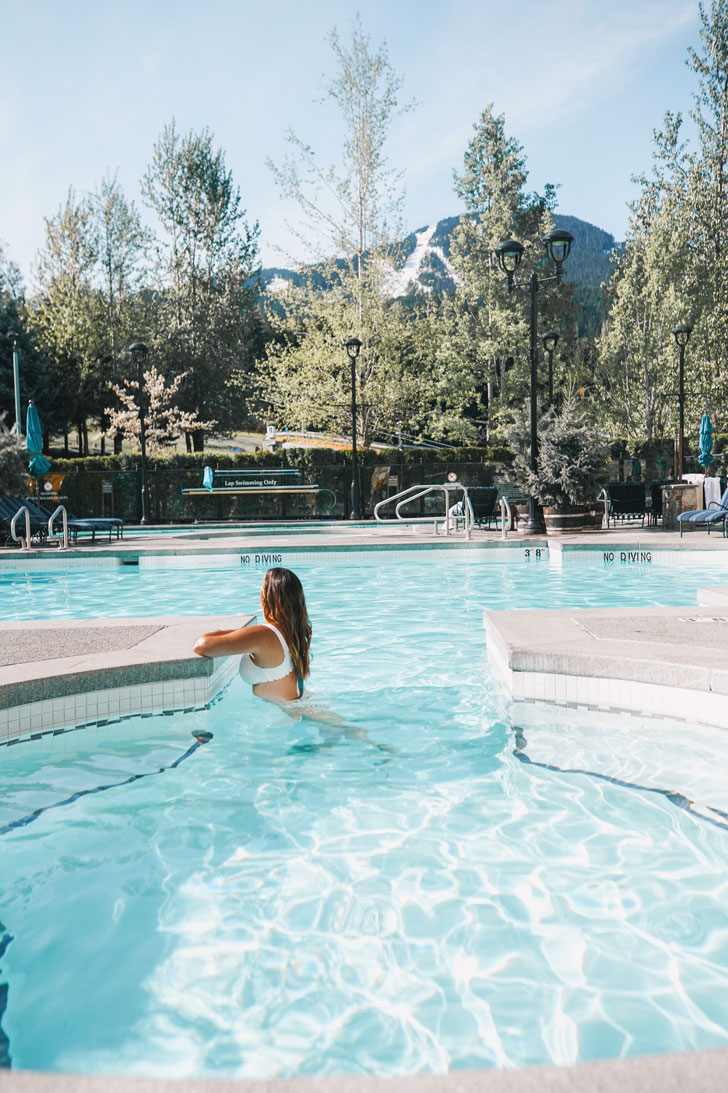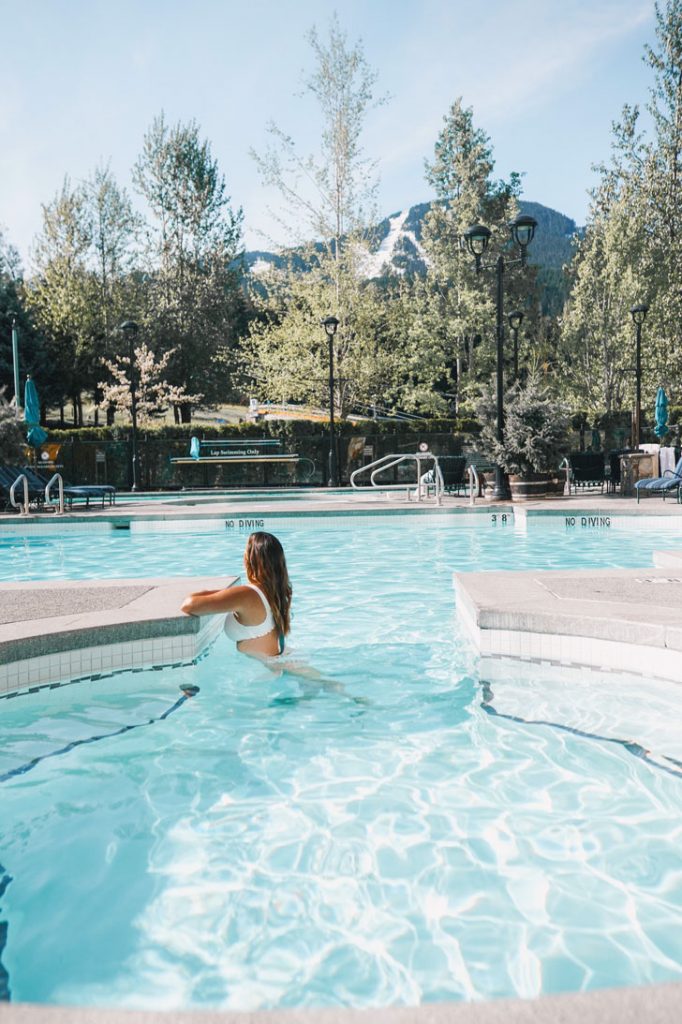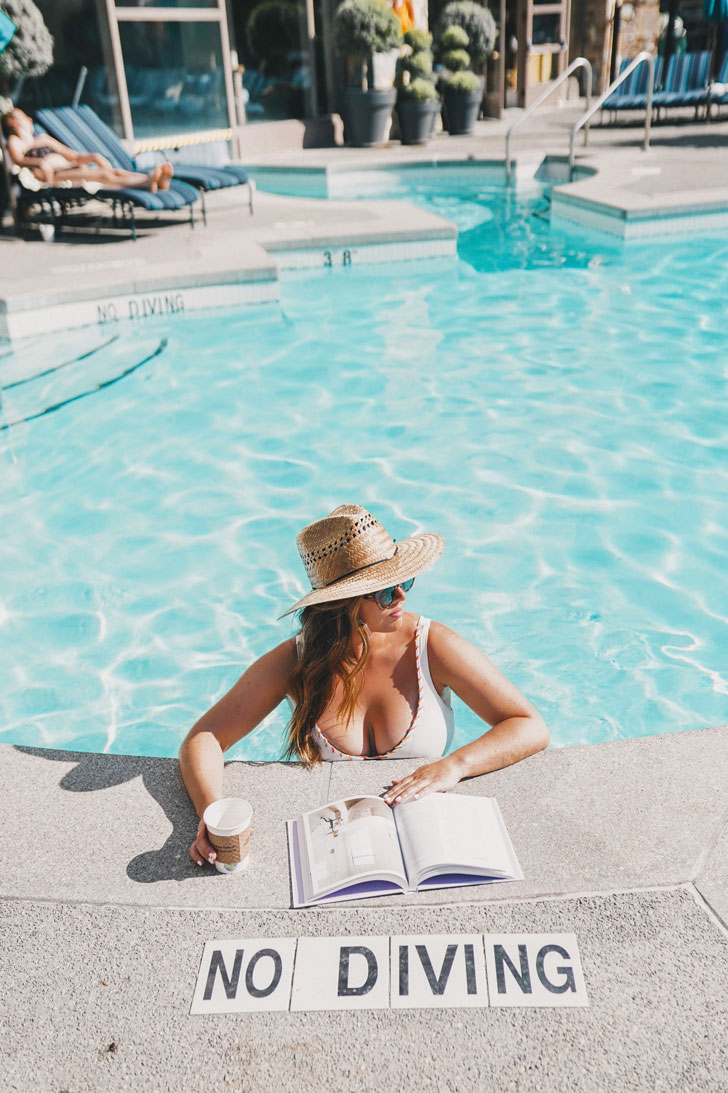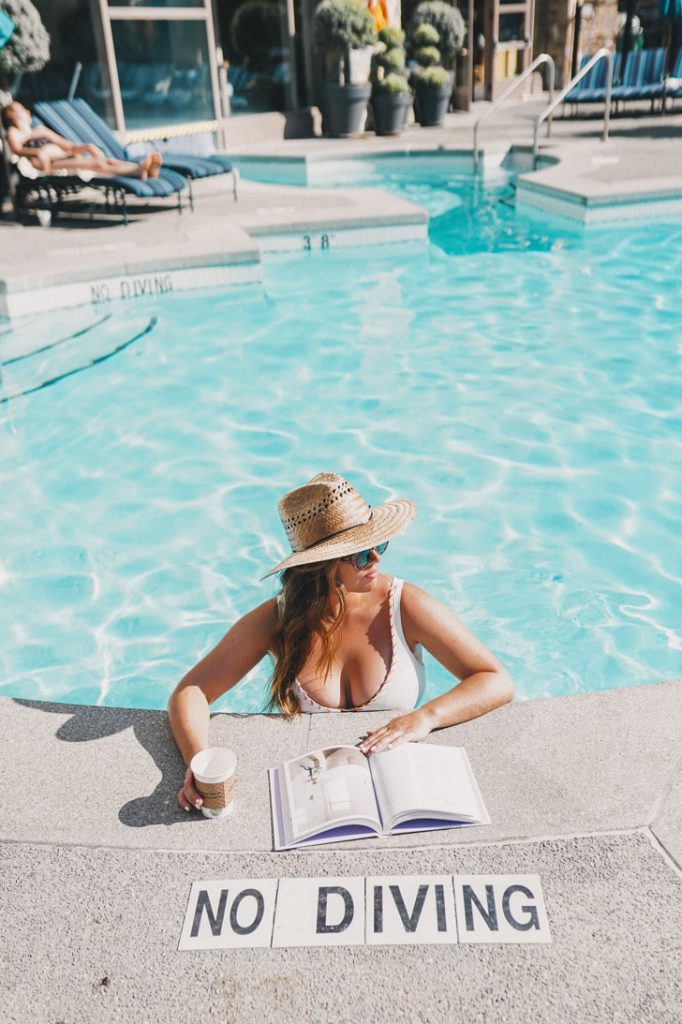 Thanks to a late check-out, we had time to go for a little stroll in the village and soak in the beautiful grounds around the Fairmont as well—while there's always going to be that dreaminess to Whistler in the winter with snow all around, there's something to be said for a gorgeous spring day too with the cherry blossoms against the mountainscape and lakes to swim in and hikes to take. I seriously just love Whistler so much!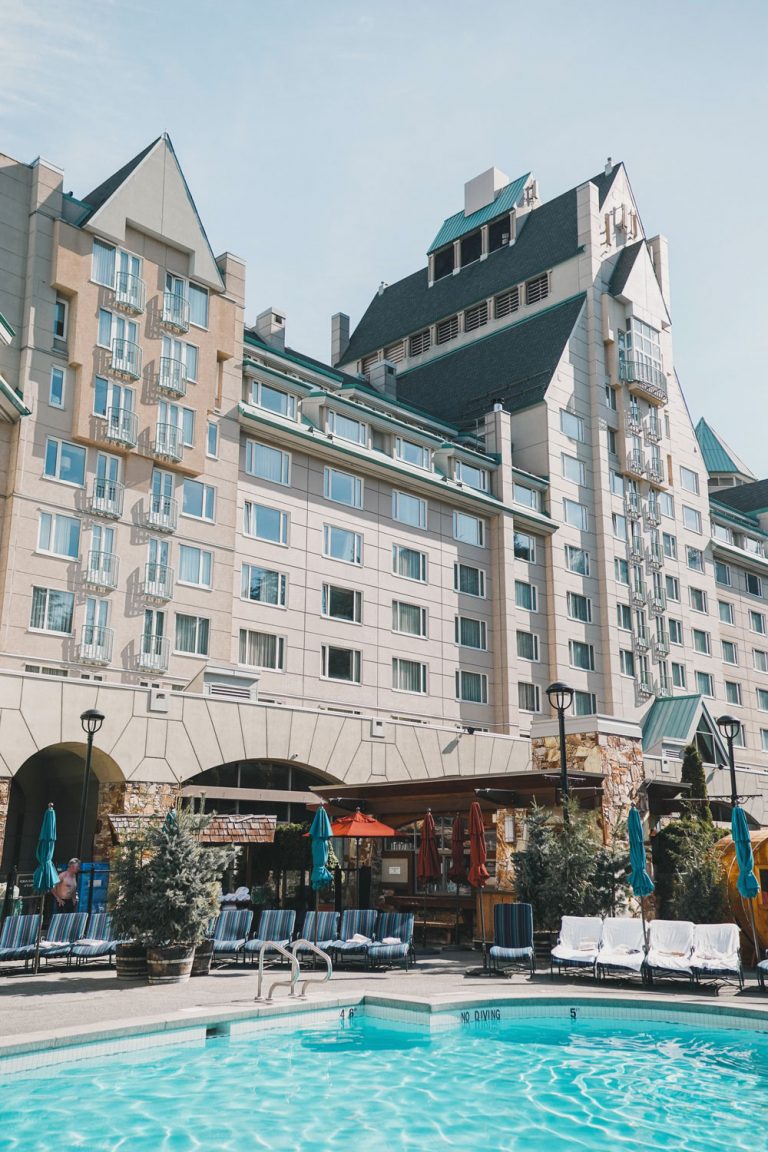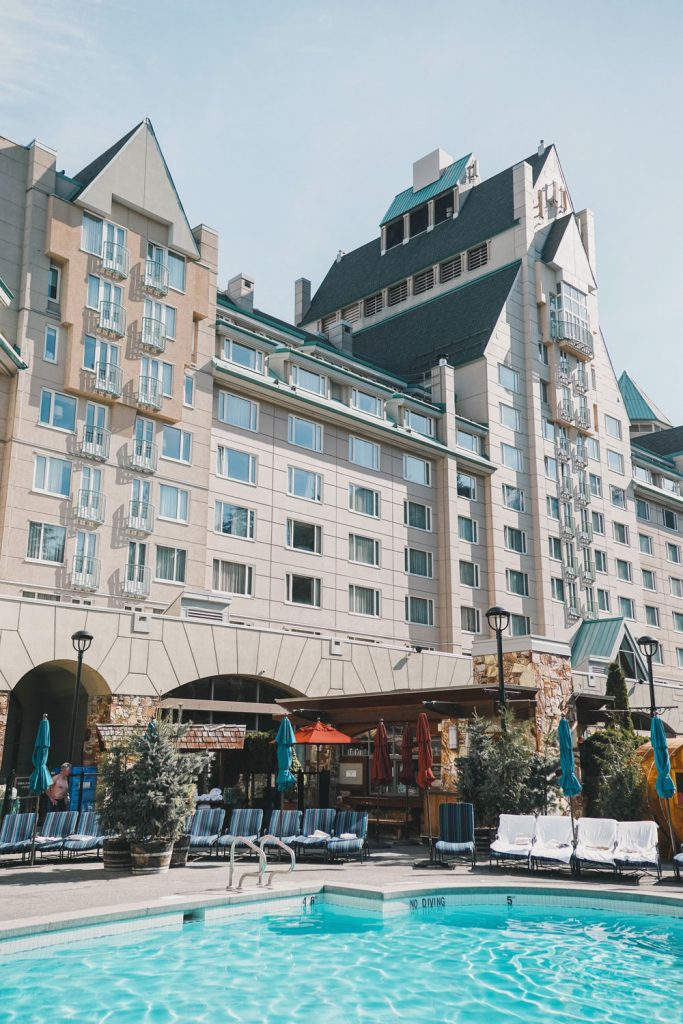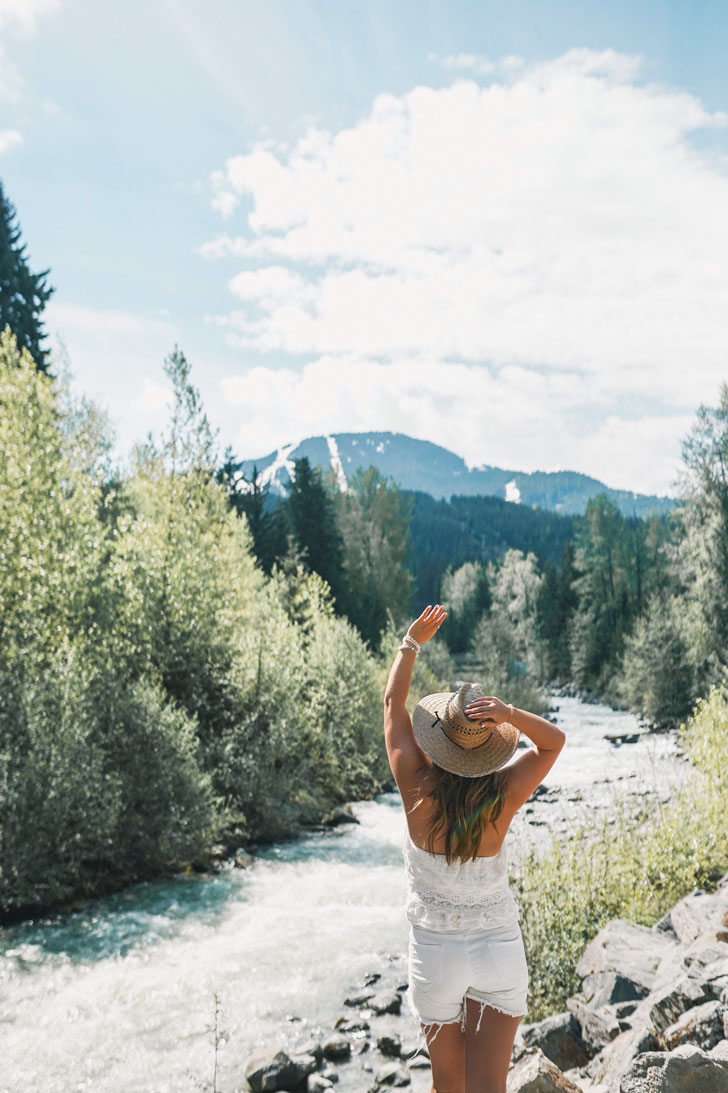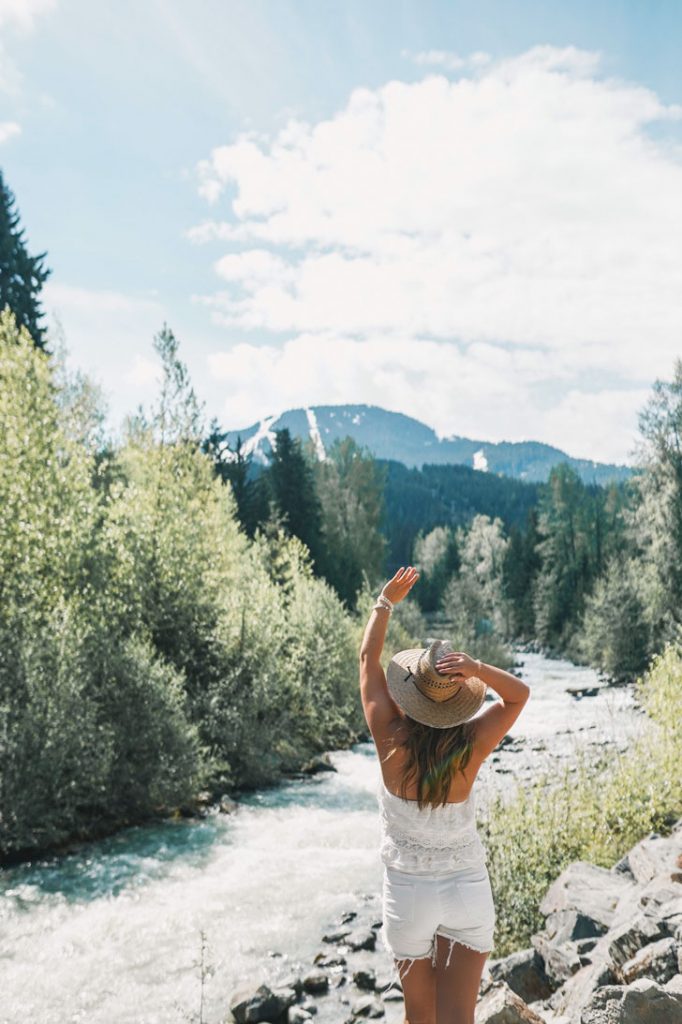 I can't urge you enough to book in for the "All About Me" Women's Weekend next year—you can find details for the weekend at this page here. And of course, thank you so much to the Fairmont Chateau Whistler for the most incredible stay. I can't recommend the Fairmont enough (and speaking of, I'm off to Victoria to stay at the Fairmont Empress this weekend—clearly a Fairmont fan through and through!). Learn more about Fairmont Chateau Whistler and see all it has to offer here! Finally, if you're planning a trip to Whistler soon (and you should be), then I have a ton of guides you can rifle through here to make sure you're all set for your trip.