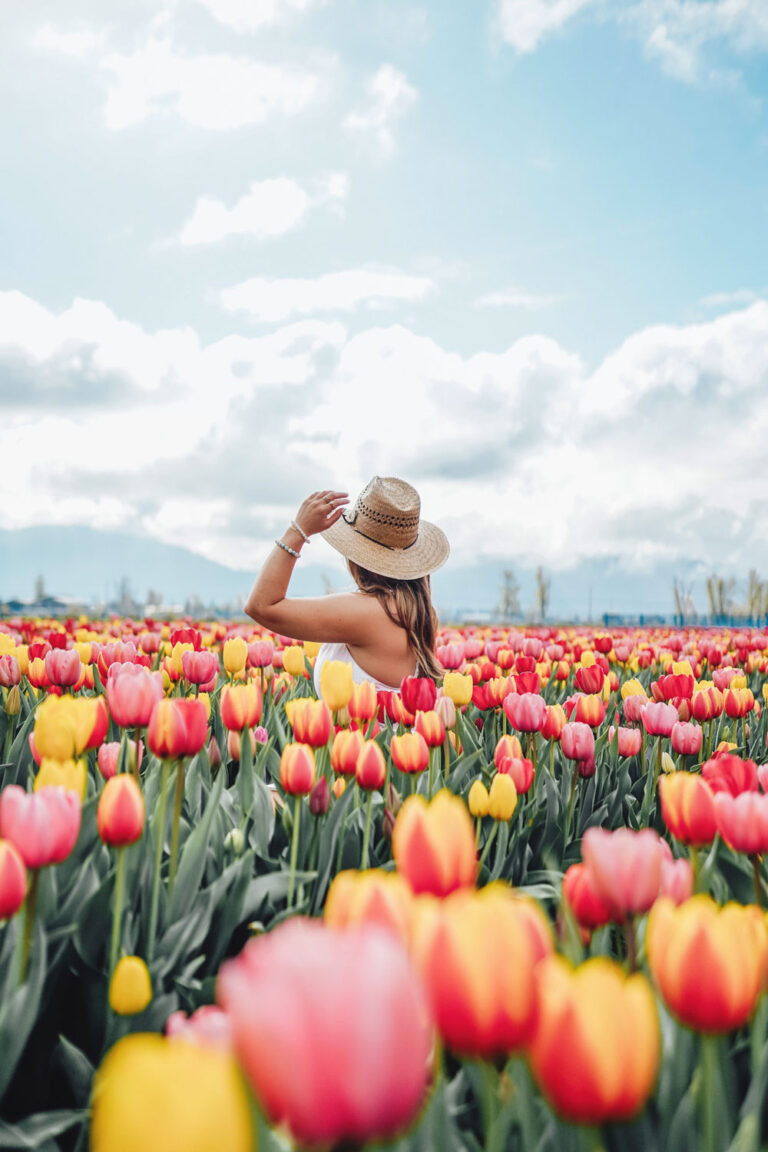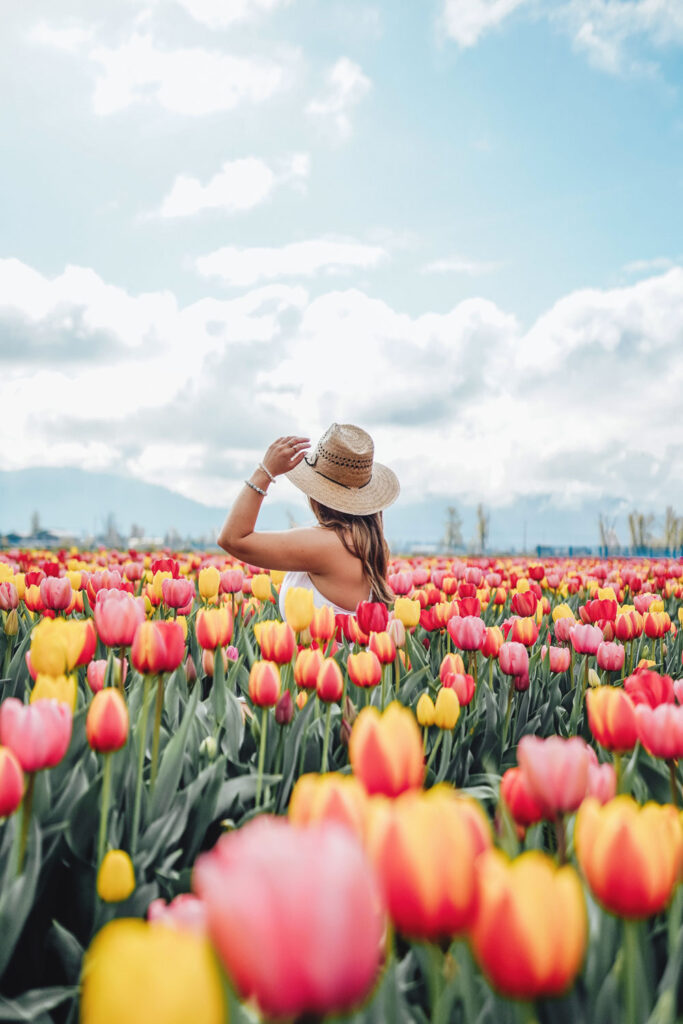 When Matt and I first moved into our new neighbourhood (see more about our real estate journey in Fairview in last week's post!), one thing we started doing at the start of every season was a seasonal bucket list. We'd always somehow do it on our walk home from our favourite go-to brunch spot Cafe Zen in Kits, with Matt taking notes on our phone as we agreed on each new entry (we're not nerds at all, I swear!). Being in a new place, we were so excited to explore everything our new hood had to offer and we actually pretty successfully completed list after list for years. I feel like the older and busier we've gotten (and maybe the more we've taken this beautiful area we live in for granted) the more we've forgotten to do it – it's now become a much more sporadic, once or twice a year thing (usually around the holidays when we're also just trying to get organized between both of our family commitments!).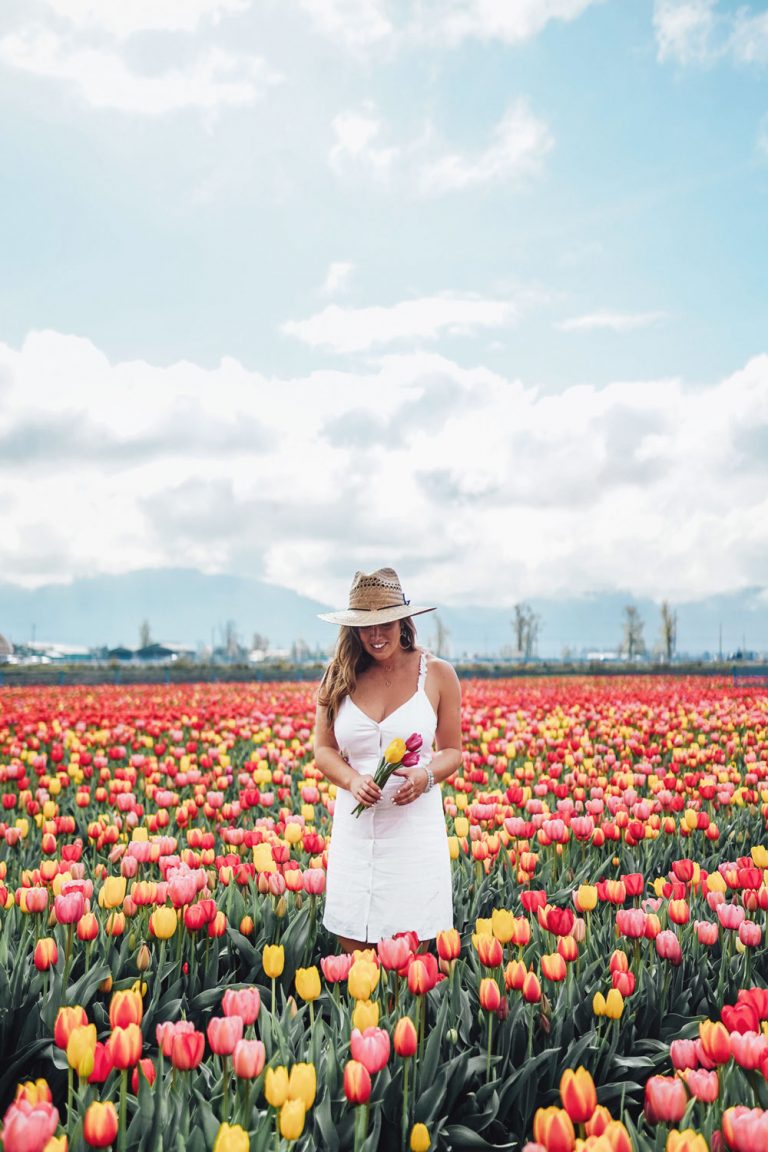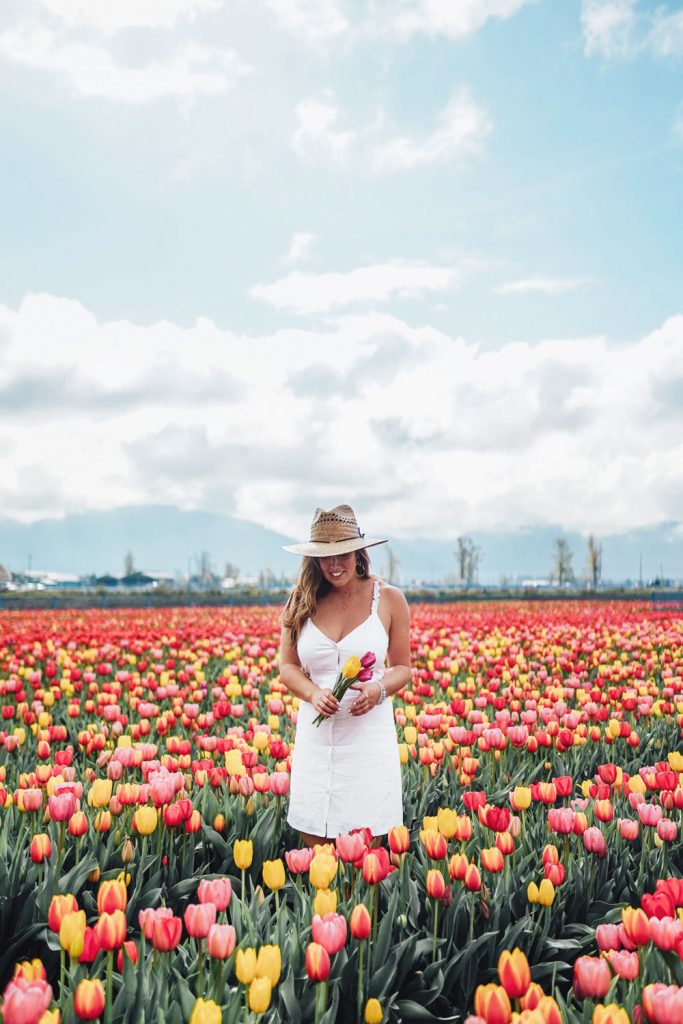 Being a bit more offline the last couple of weeks as I've healed from this concussion from my fall (and consequently, having time to just sit and think) got me thinking about how fun it was to create these lists and what a good challenge it was every season to not only do things we wanted to do, but that were maybe a bit outside of our wheelhouse or that would require a bit of extra planning. It also ensured that we had easy date ideas or even hang-outs with our friends or family lined up so that come the weekend when we were in a vegetative mental state from the week, we didn't always just resort to a movie! So naturally, since it occurred to me we should do one again ASAP I forced Matt to plan one out for things we want to do together and also fleshed out a bucket list for myself – I wanted to share a few of the things I'm most looking forward to along with these snaps from my one last hurrah of spring at the beautiful Abbotsford Tulip Festival since we're really plunging into summertime temps and content now!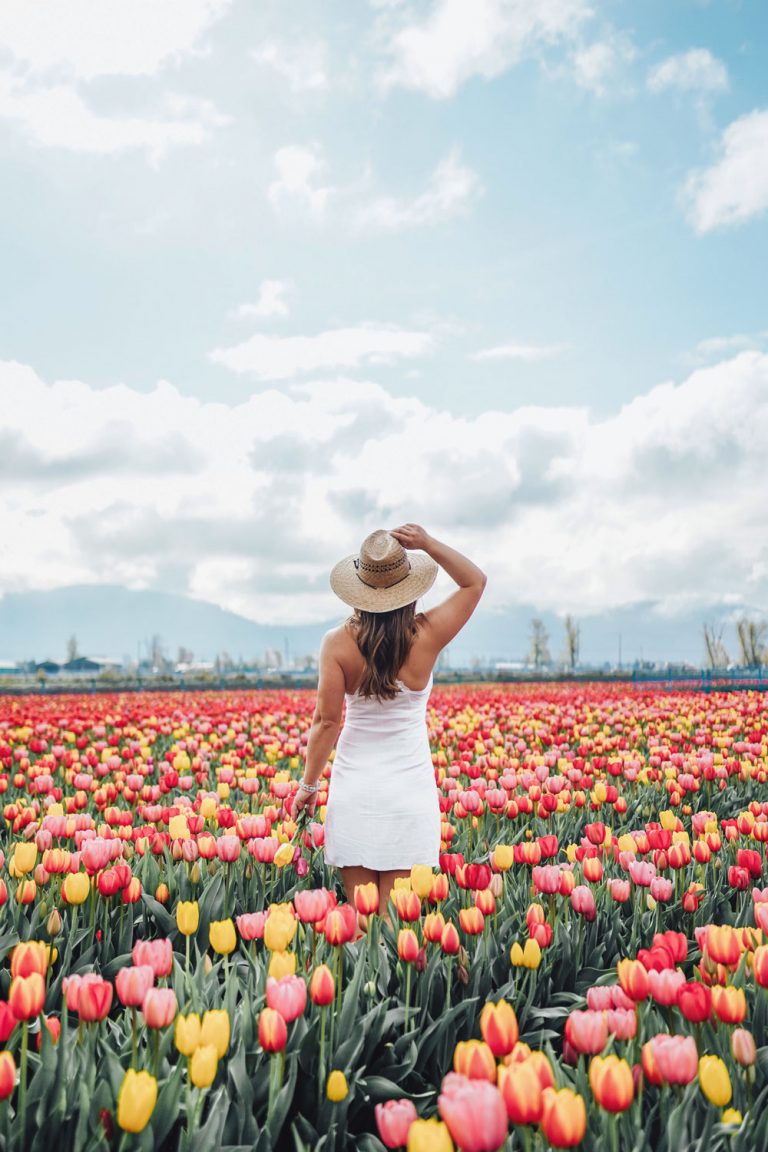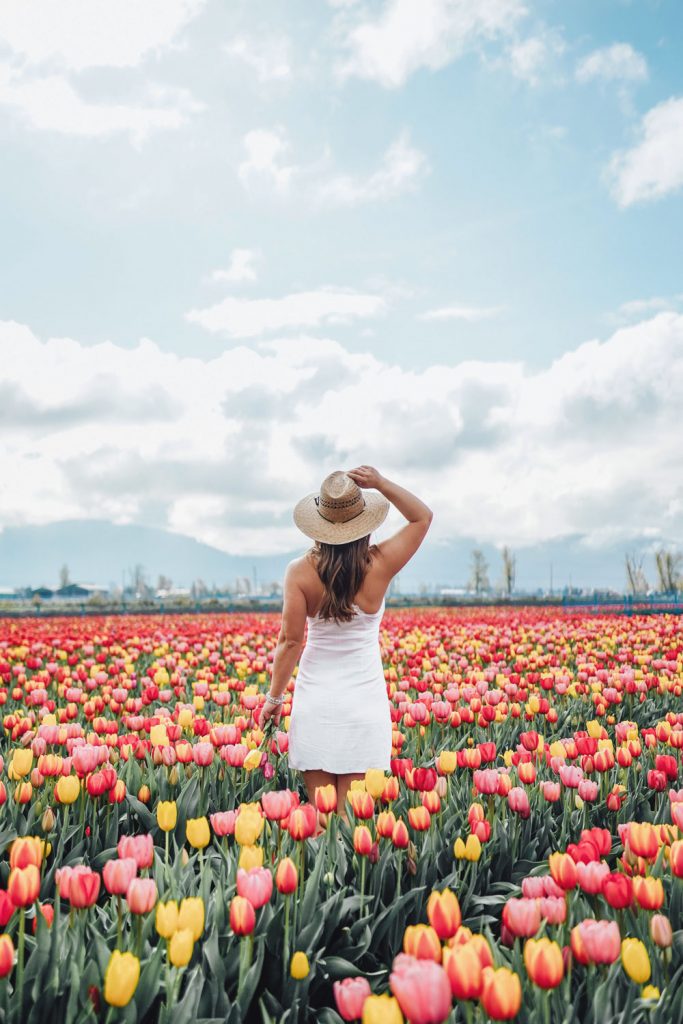 Sunset Beach Picnic
We get pretty lazy about al fresco dining because we have our patio so we always default to there, but there's something about actually being on the beach and packing up everything for an actual picnic that somehow makes everything feel so much more special. While I don't think we'll be slowing down on the upstairs BBQ's or patio hangs anytime soon, I like having the beach picnic as a date idea because it's a really easy one to actually pull together.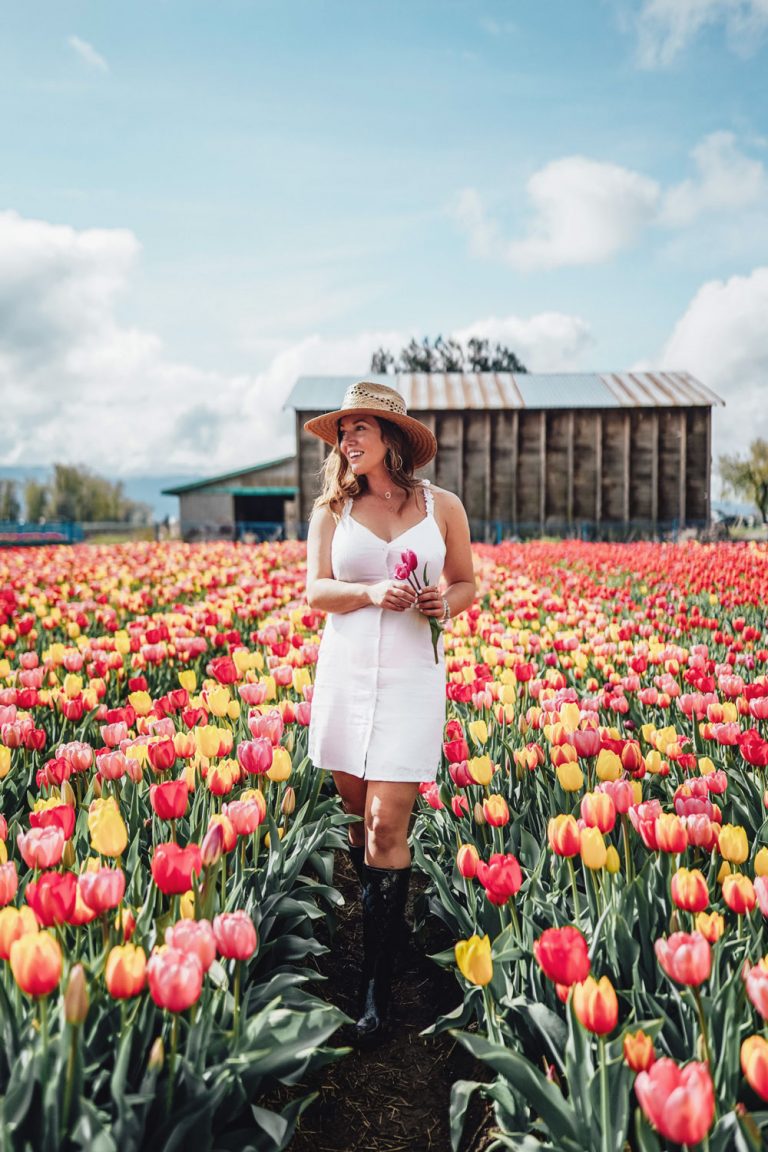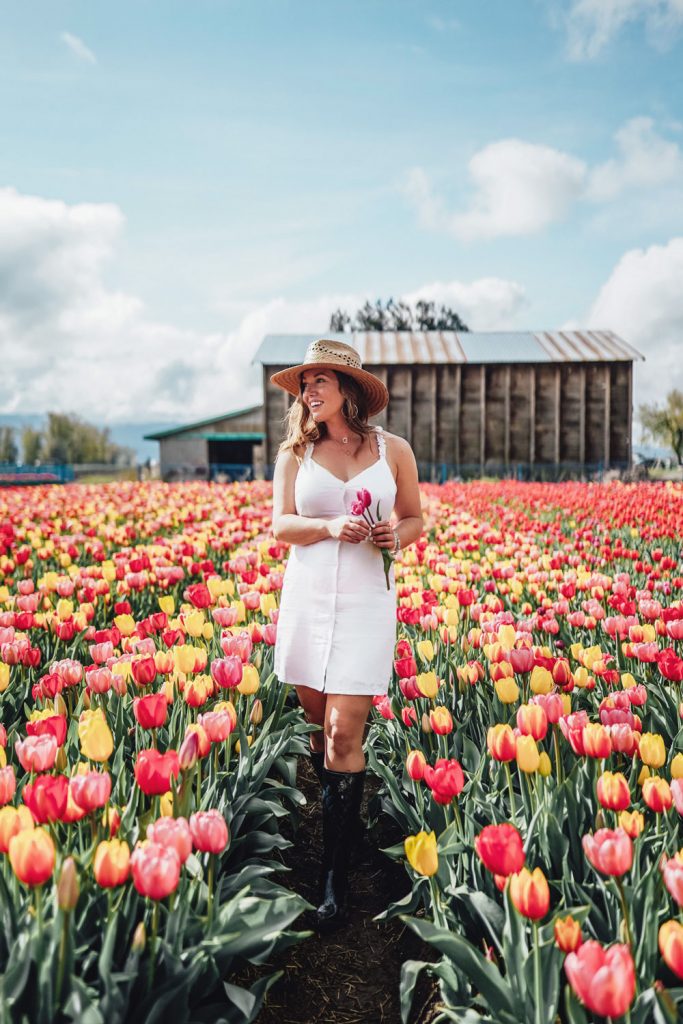 A Tofino Surfing & Camping Trip
We really fell for Tofino on our last trip there and while we surfed in the middle of a rain storm and it was epic, I really think it'd be so much fun to come up here this summer and catch some waves in slightly balmier weather. We really want to camp more this year (so kind of a secondary bucket list item) so talked about coming up and just camping at one of the parks here, renting a couple surfboards and having a really relaxing trip in our beautiful outdoors here in BC!
Bike Crawl
I was chatting with some of my BFFs this weekend about us doing an epic bike crawl this summer—we already did a little mini one earlier this spring and it was so much fun! I love everyone getting together as a little (road) bike gang and mapping out a few spots to grab food, beer or cocktails—this guide to some of my favourite bike routes in the city lists some of my fave ways to tour around by bike here in Vancouver!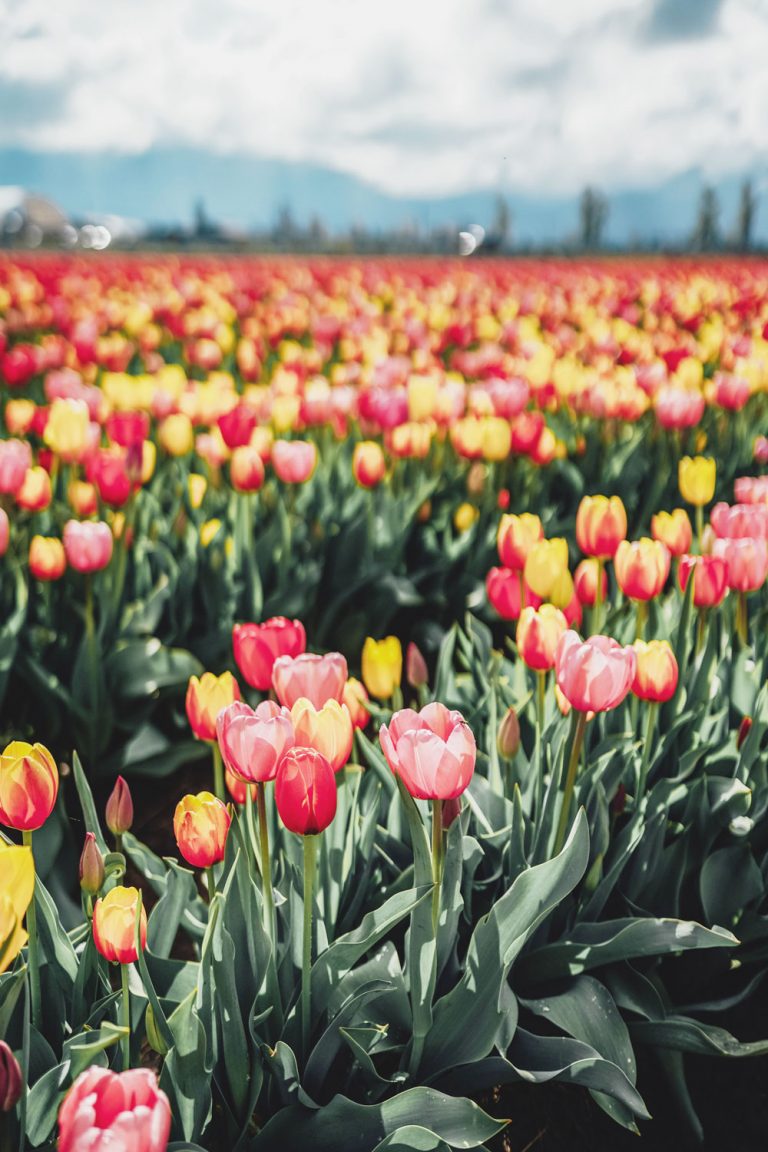 Overnight Hike
I chatted a bit about this hiking goal of mine here but me and my dad (and maybe my little bro and Matt) have been talking about doing Garibaldi Lake in Whistler for a long time and I really want to make sure we do it this summer. I love hiking but have somehow never done an overnighter, so this is one I really want to make sure I pencil in (and it's nice that I get the added perk of some solid fam time too).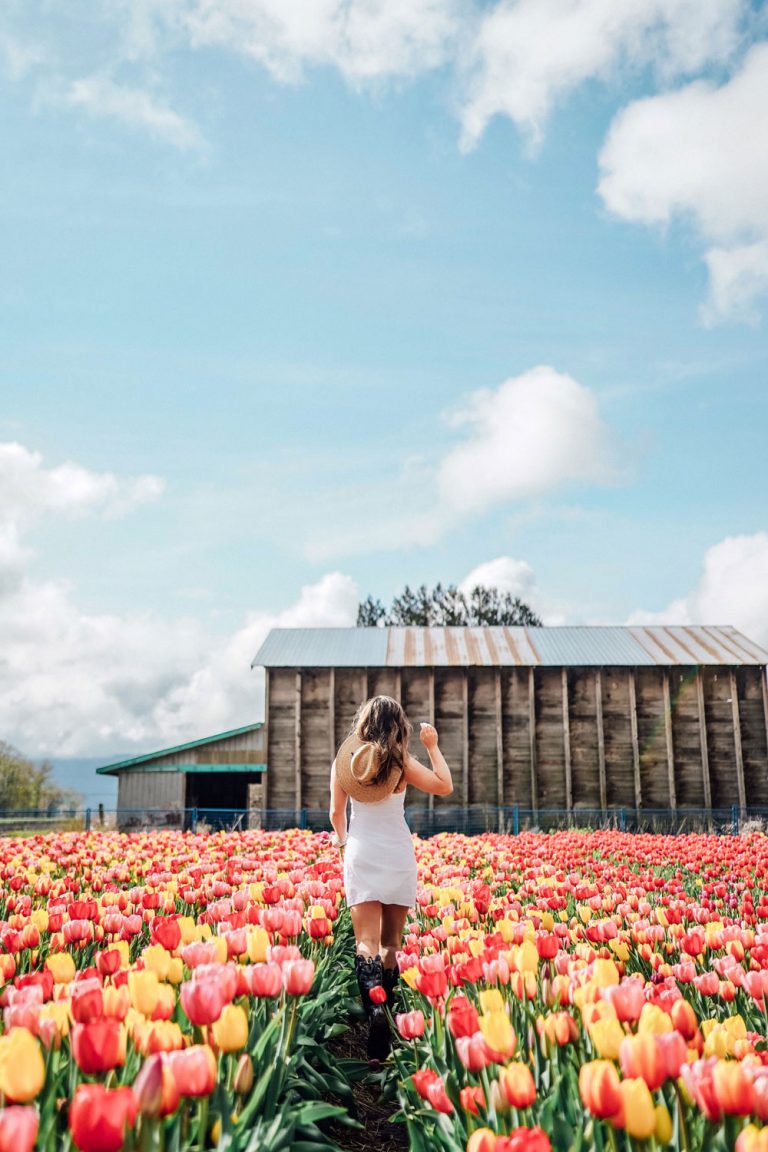 Sunshine Coast Trail
Speaking of which, we did Tin Hat last year which is part of the famous Sunshine Coast Trail and it was really a solid, all-day hike and absolutely gorgeous—every summer I try to carve out some serious time up at my cabin so want to make sure I explore more of the Sunshine Coast Trail on my trips up to Powell River this summer, hopefully doing most of it in pieces (though some people do the whole thing in one go, something I'd love to do one day!).
Kayak Trip With the Family
I don't know why, but while I like kayaking it isn't actually my favourite water sport—I'd way rather canoe or paddle board usually. But the fact of the matter is, kayaking really can't be beat as far as covering some serious ground (or more correctly, water) quickly and is an amazing way of discovering new places. I'd love for us to set off from either Deep Cove or Powell River, pack our lunches and water, put on some sunblock and spend a whole day exploring a new-to-us area. I'll never forget when my brother and I set off in our canoe pretty aimlessly in Powell River only to discover the most amazing watering holes in the middle of the ocean (created in the formation of these big rocks, it's really only accessible at mid-tide). Something about discovering a new place by water a) makes you feel like an explorer, and b) makes the place kind of feel secret and special because you usually happen upon it by accident.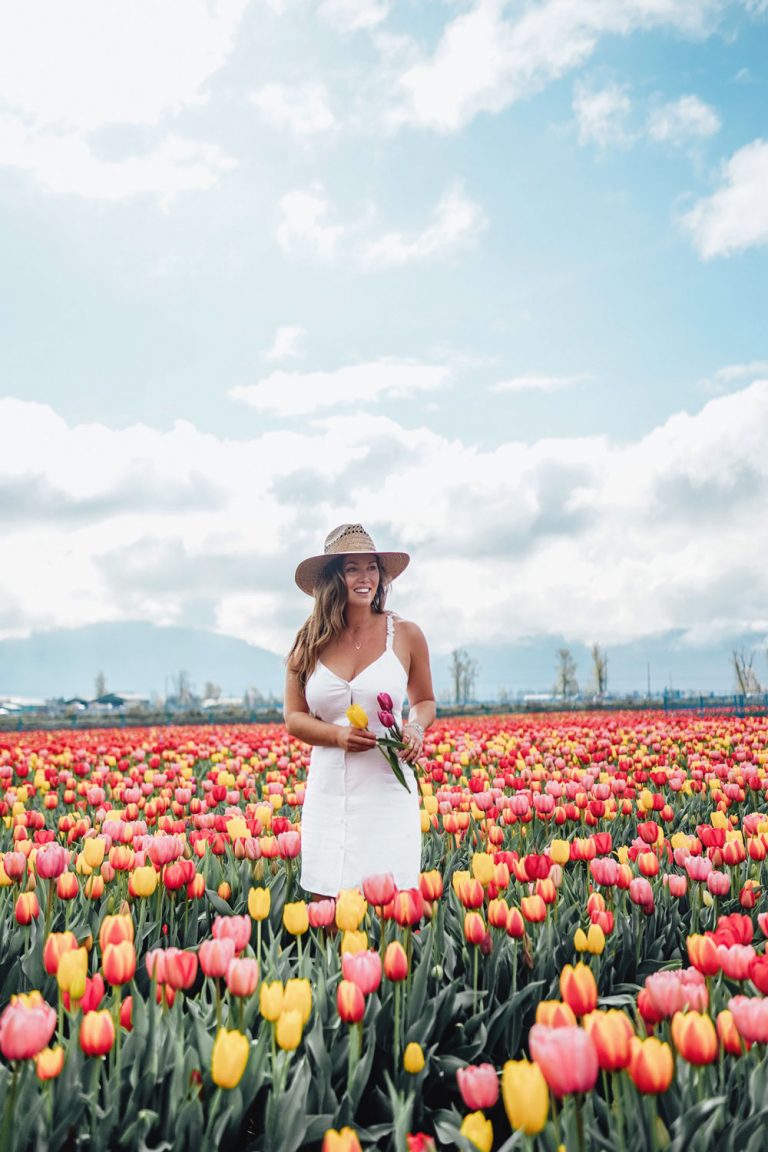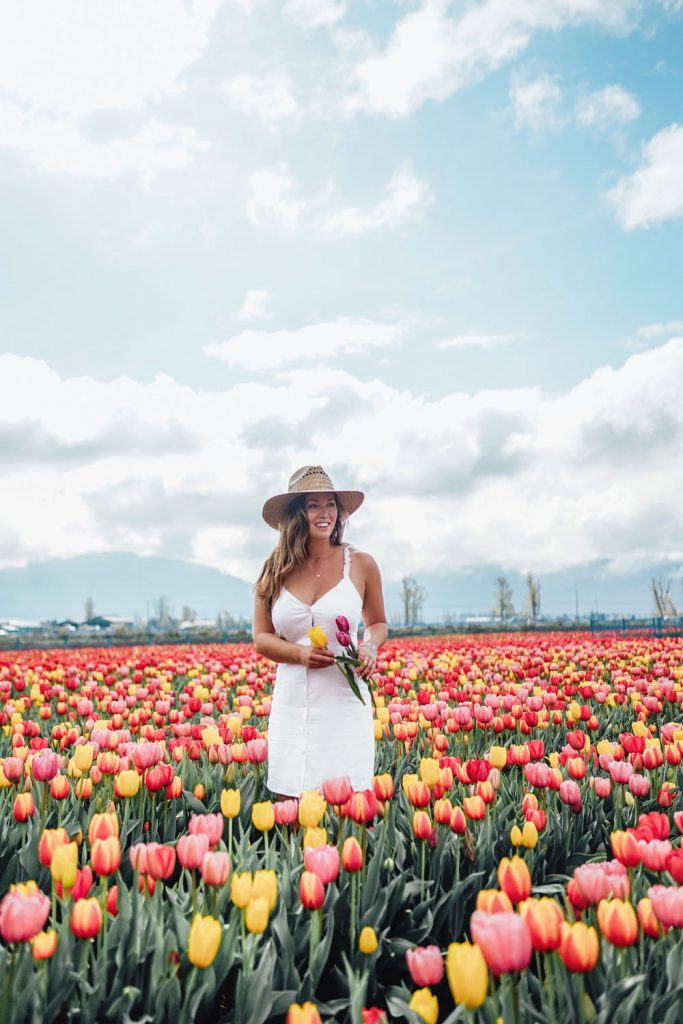 As you can see, most of my bucket list items are super outdoors-focused, which is kind of always my modus operandi but especially in the summer! I'd love to hear some of yours: what would you love to do this summer?