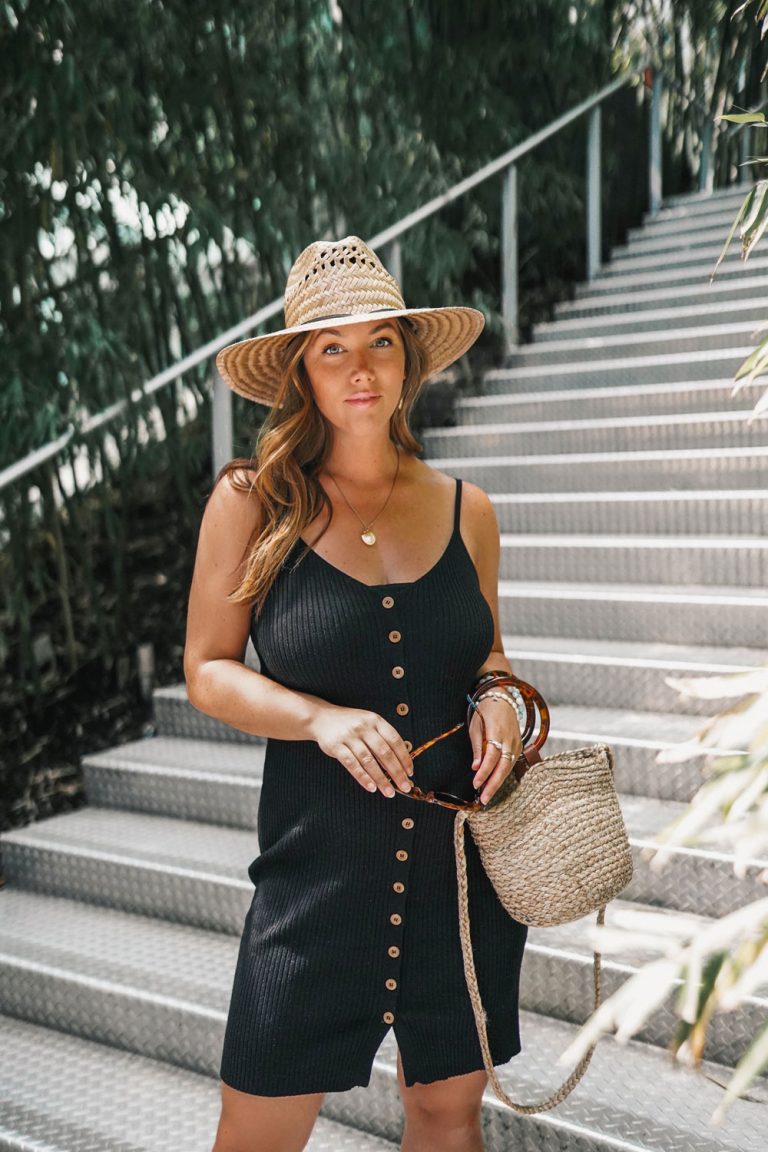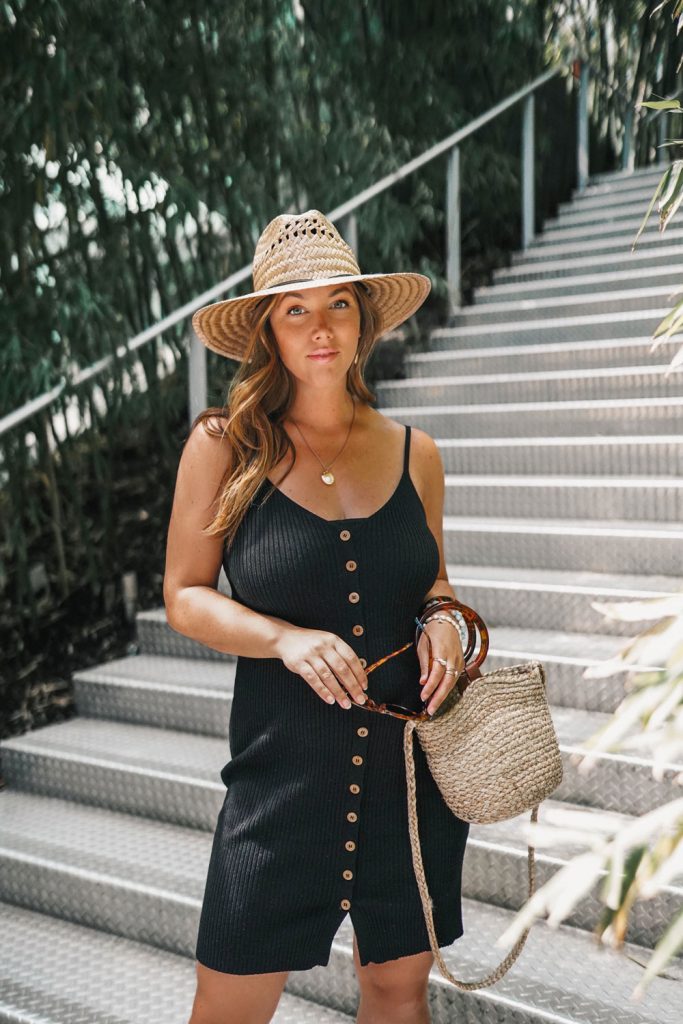 I don't know about where you're based, but here in Vancouver, it is hot. Well, hot for Canadians. I'm pretty much exclusively in a little dress or shorts now, I've broken out the SPF 60 and I've swapped my desk for our upstairs patio as my workspace. As far as I'm concerned, it's full-on summer now and I could not be more excited. Of course, my excitement for the season has probably already been pretty obvious—from my summer accessory report to my bucket list to my bathing suit guide, to say I love this season is a massive understatement (I love it so much I literally start planning everything out in April!). What can I say? It's my favourite season and it is really and truly in full swing now!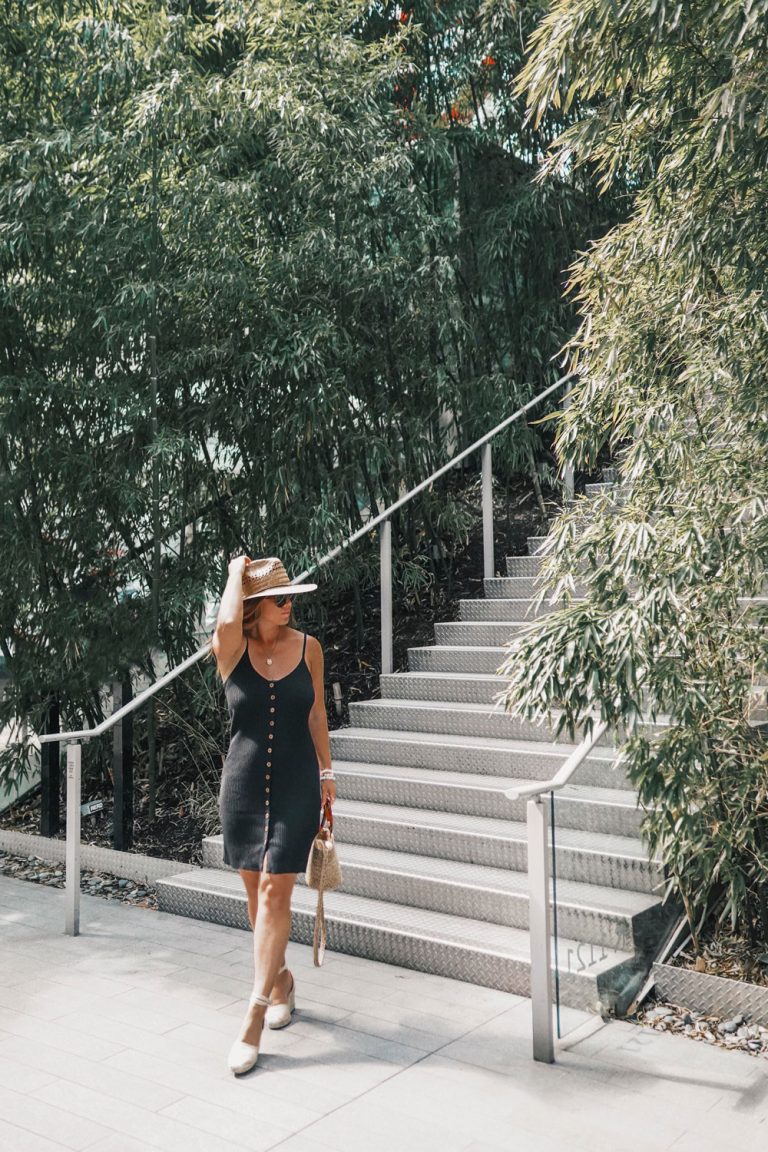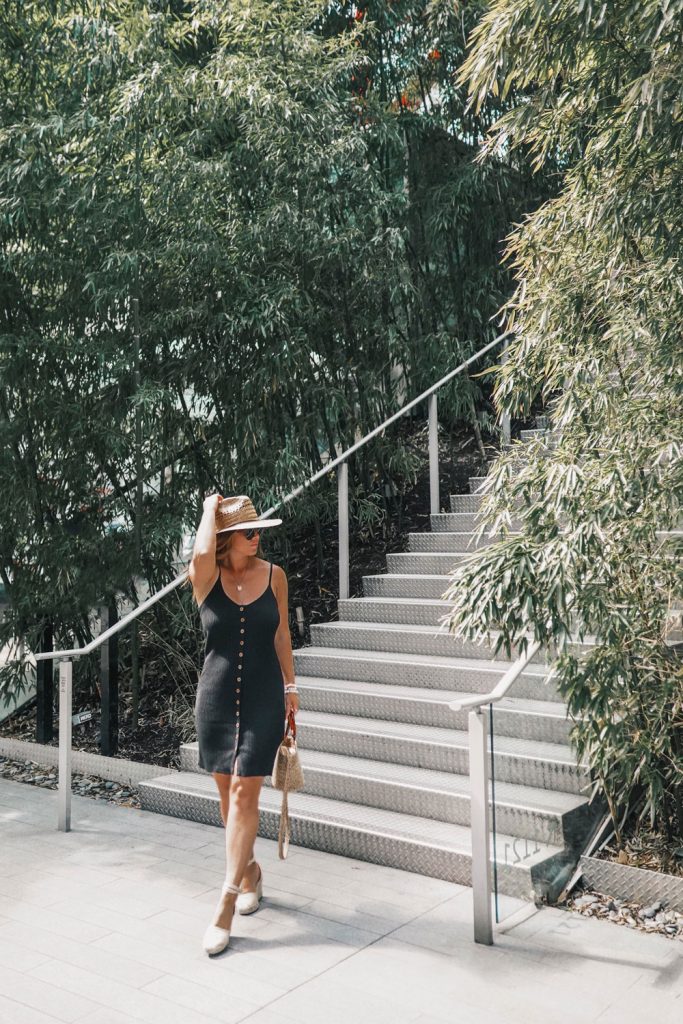 I wanted to do a round-up of something that is so key to summer style: the chic (but very comfy) basic dress. For years, I had a closet made of exclusively colourful, printed or otherwise unique pieces—it made for a very individual wardrobe but in recent years, I've been really focused on basics because I just can't be bothered anymore to "pull" a look together. And by that I mean take a piece with a lot going on and coordinate accessories, beauty, jewelry, etc. I'm 32, I'm lazy and I want to just throw on a well-cut, super comfy tank dress, slip on sandals and call it a day, damn it!
So this goes out to all of you looking for effortless summer style because to me, that's what summer style should be all about: ease. It should be comfortable, it should be relaxed, it should be easy but of course, it should also be really cute. Here are 5 dresses I would highly recommend as the base of a breezy summer look.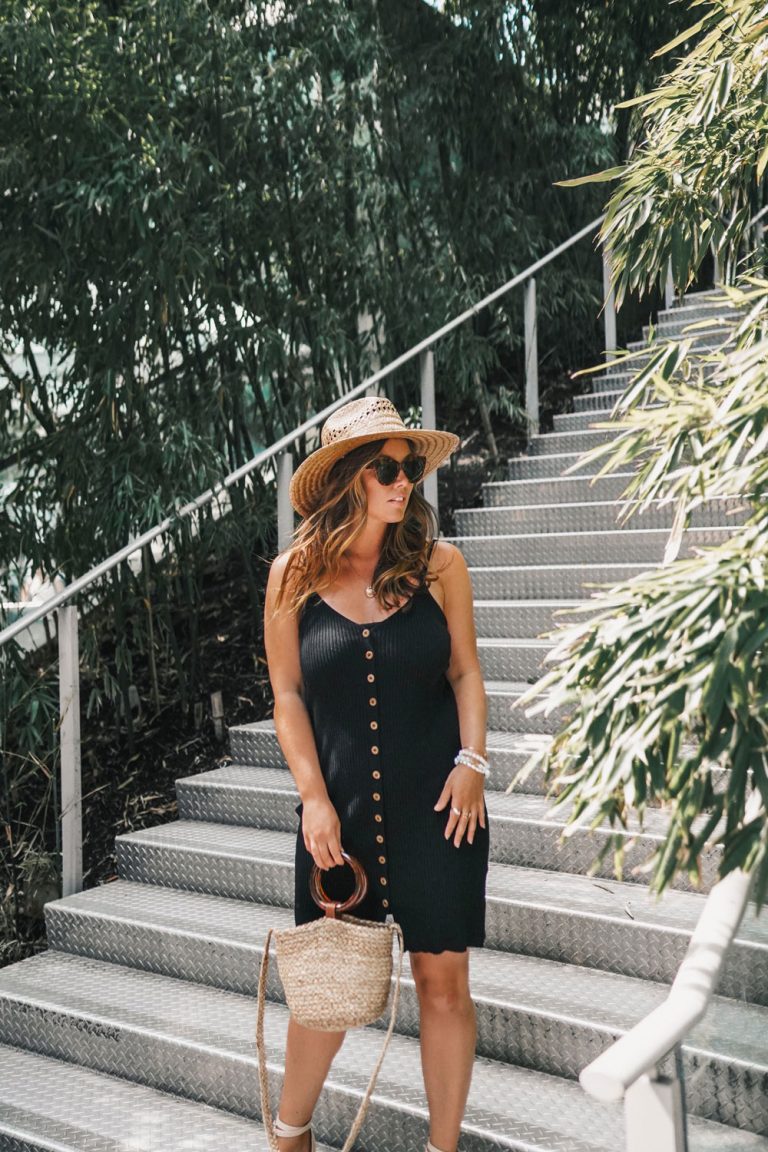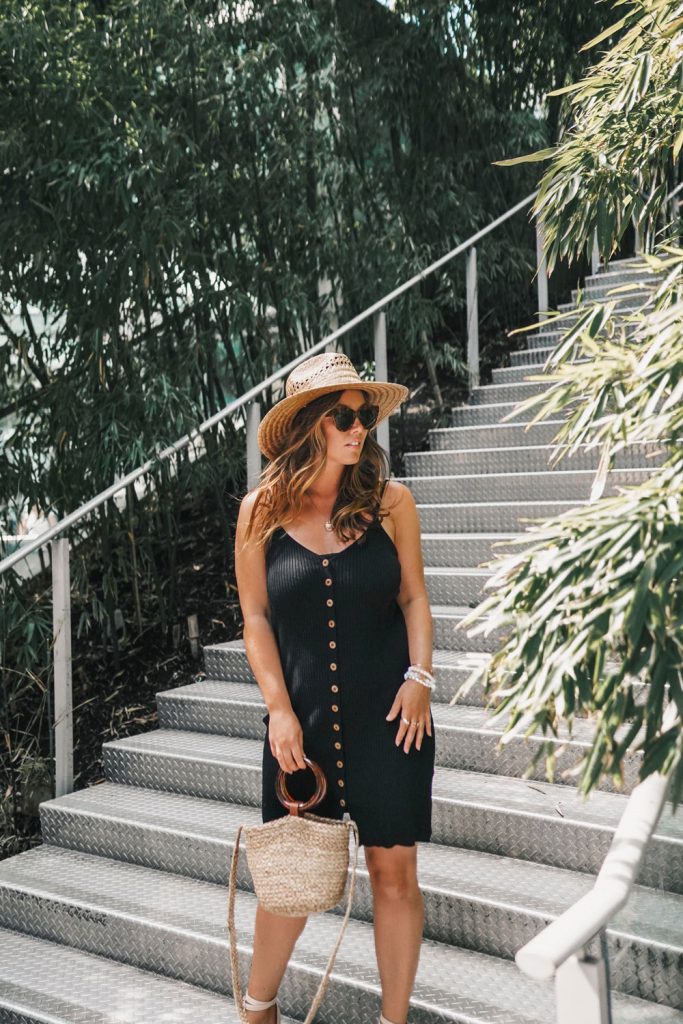 1. The LBD
I did a little mini Forever 21 haul recently because I noticed they actually had some really cute linen pieces and picked up this little ribbed dress while adding things to my cart. This ribbed midi dress surprisingly ended up being my favourite piece that I got and I've worn it on repeat (oh, and did I mention it's less than $30!?)—it's so comfy and it feels/looks a lot more expensive than it was which is always a win. The wooden buttons are everything and it pairs beautifully with straw and other summer textures! I kinda wished I'd sized down in this because I've found it's starting to do a bit of bunching/getting loose in the waist and the material is quite stretchy, just an FYI for those of you between sizes! I'm either a S or M and usually size up when online shopping to be safe, so with this one in particular, I'd opt for the smaller one when I buy the same thing in white (which I'm doing).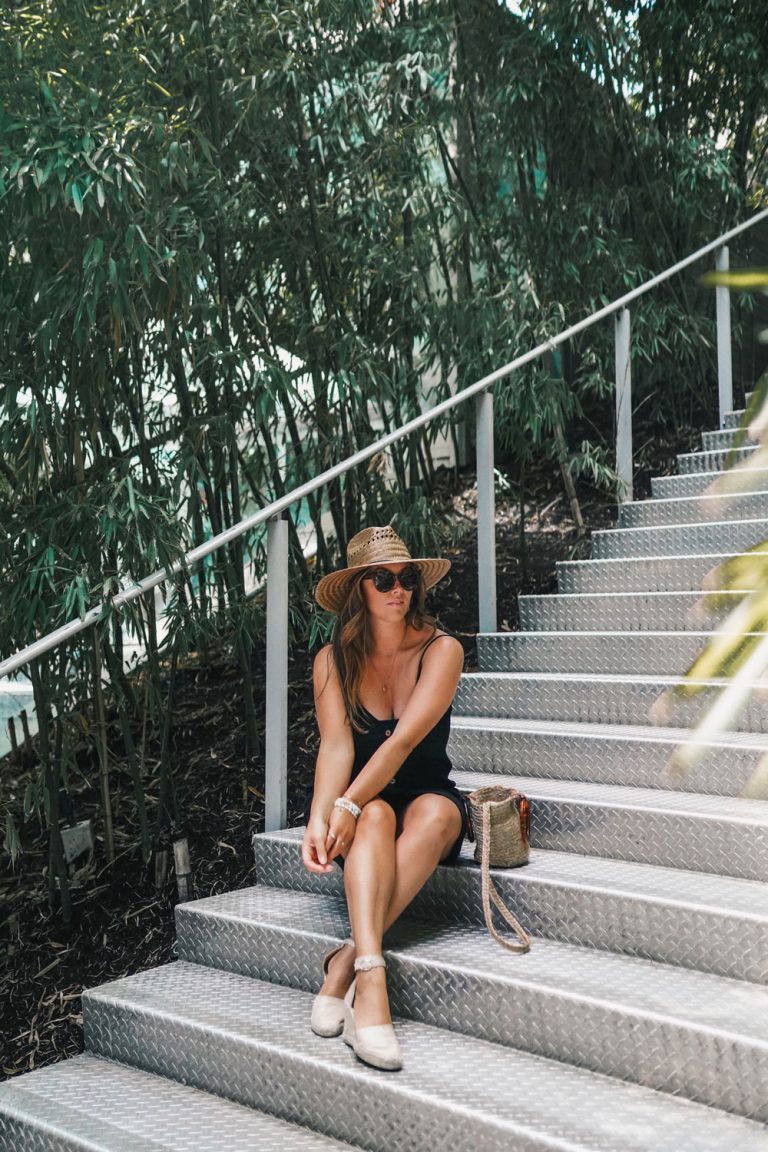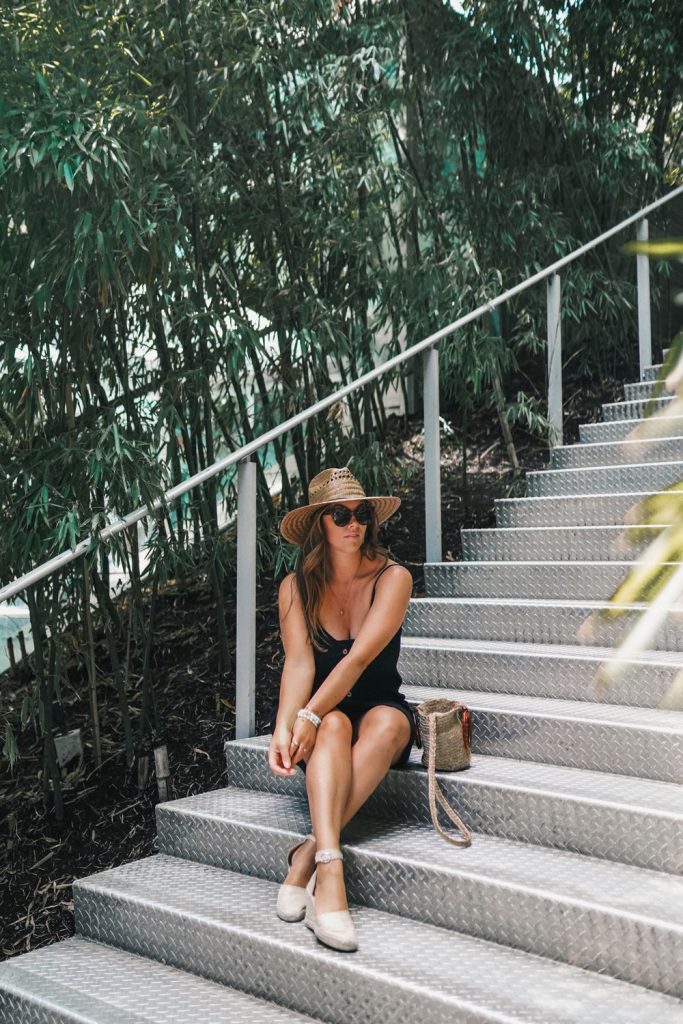 2. T-shirt Dress
I've been in quite the shopping mood recently so also grabbed some stuff from Aritzia recently. This T-shirt dress (on sale now!) is the breezy dress of my dreams—on the oversized side so I'd go for a smaller size. This is totally a personal preference but while I usually prefer slightly more fitted pieces because I'm hourglass (and find anything too loose or flowy kinda clings to my larger chest or hips and makes me look 50 pounds heavier), I actually would always opt for a T-shirt dress with more of an oversized, flowy cut because the whole point is that it's supposed to be super comfy! And you can always add a belt to cinch in.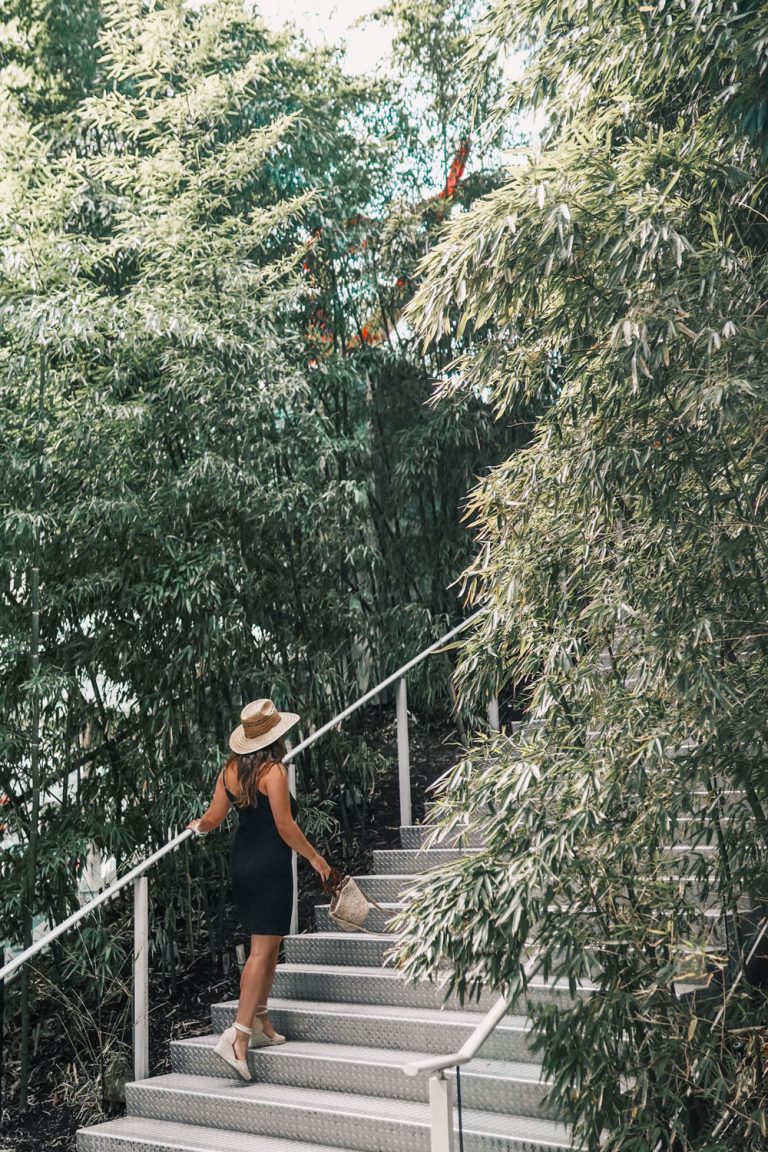 3. The Romper/Jumpsuit
So while technically not a dress, as soon as the temperatures climb I immediately bust out all my favourite jumpsuits or rompers. Speaking of my Aritzia haul, I also got the gorgeous Irène Jumpsuit in Goji Berry (a vibrant red, a bit of a colour pop for me!) and it's so comfy and stunning on. And speaking earlier about hourglass shapes, jumpsuits are actually incredible for hourglass shapes if they're on the breezier side as most of them usually have a cinched waist or drawstring!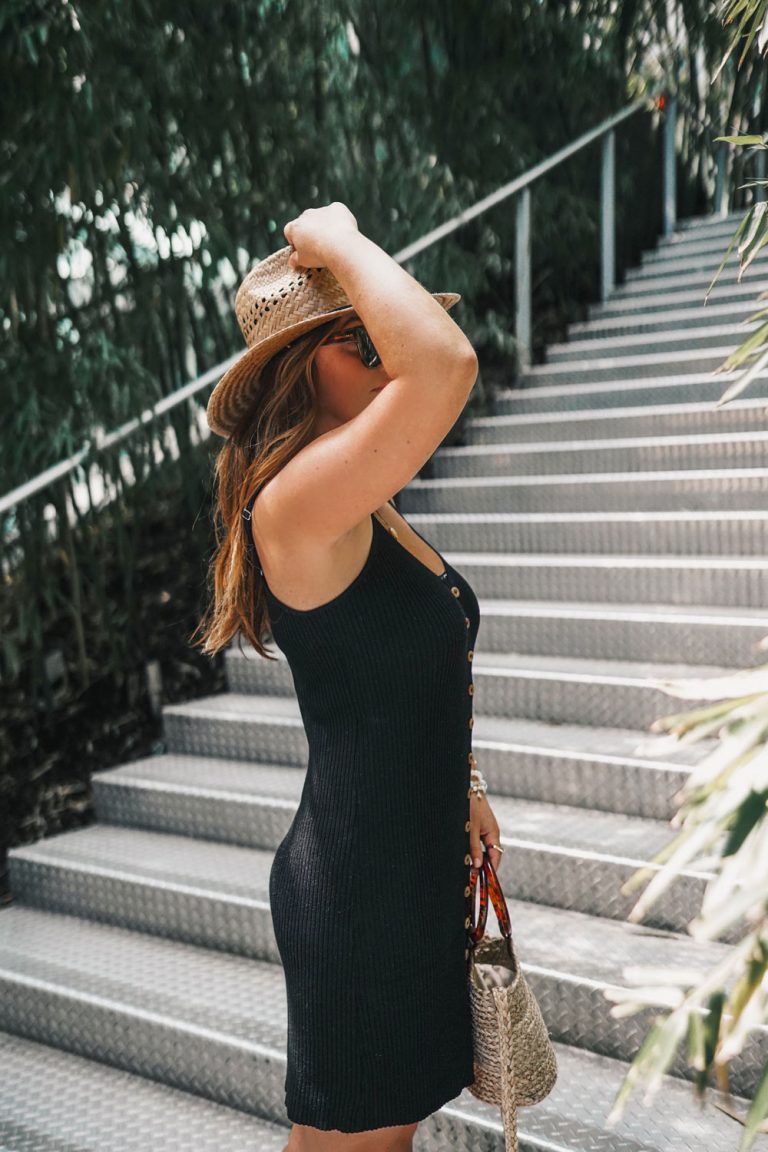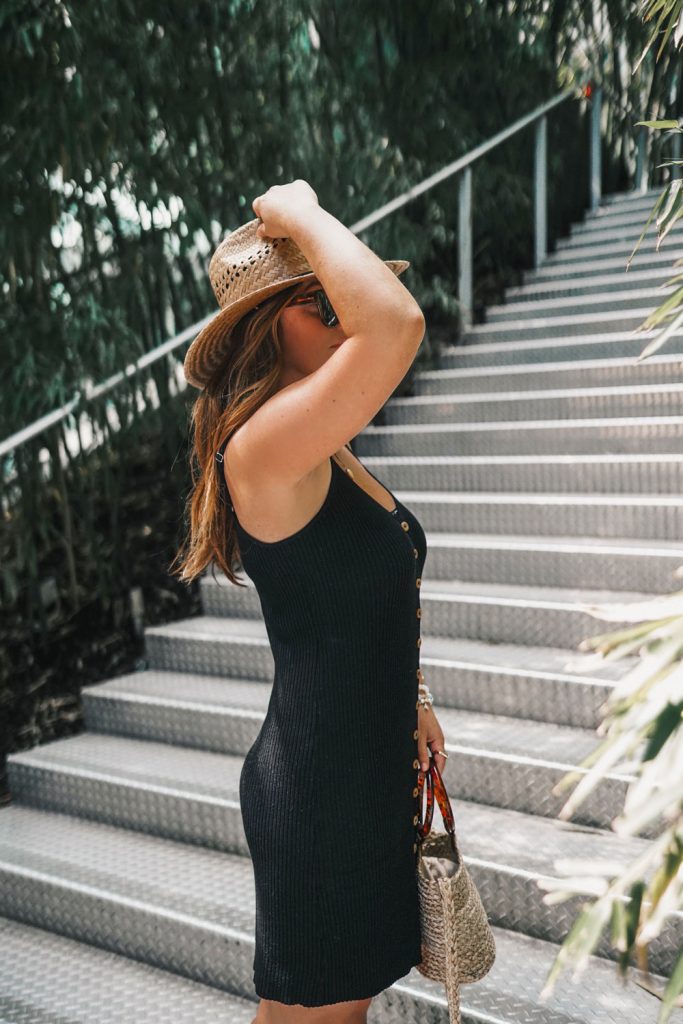 4. A Linen Midi Dress
I have an obsession with linen—it's one of my favourite fabrics to wear and I love how it puts off summery vibes more than any other fabric. This Old Navy dress is so cute and only $35!!! I personally prefer linen in its simplest forms: just a well-cut dress or T-shirt, some breezy pants, etc. All about pretty much finding all my summer essentials in linen form.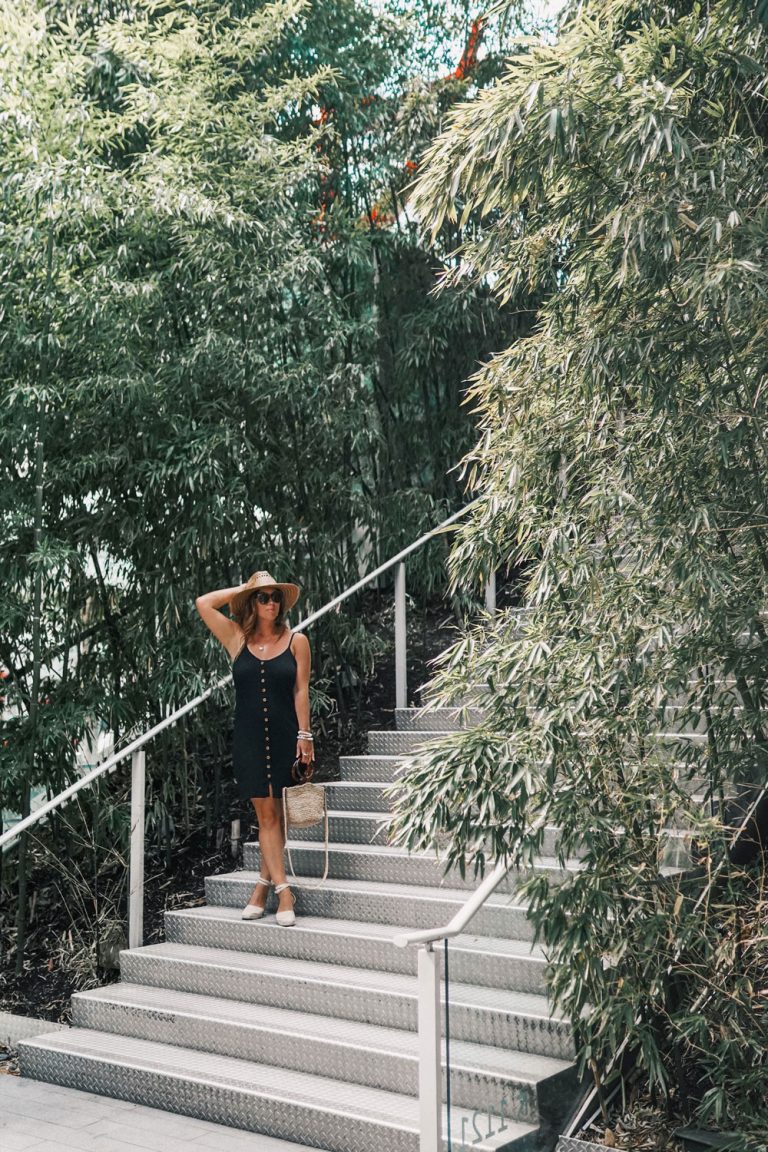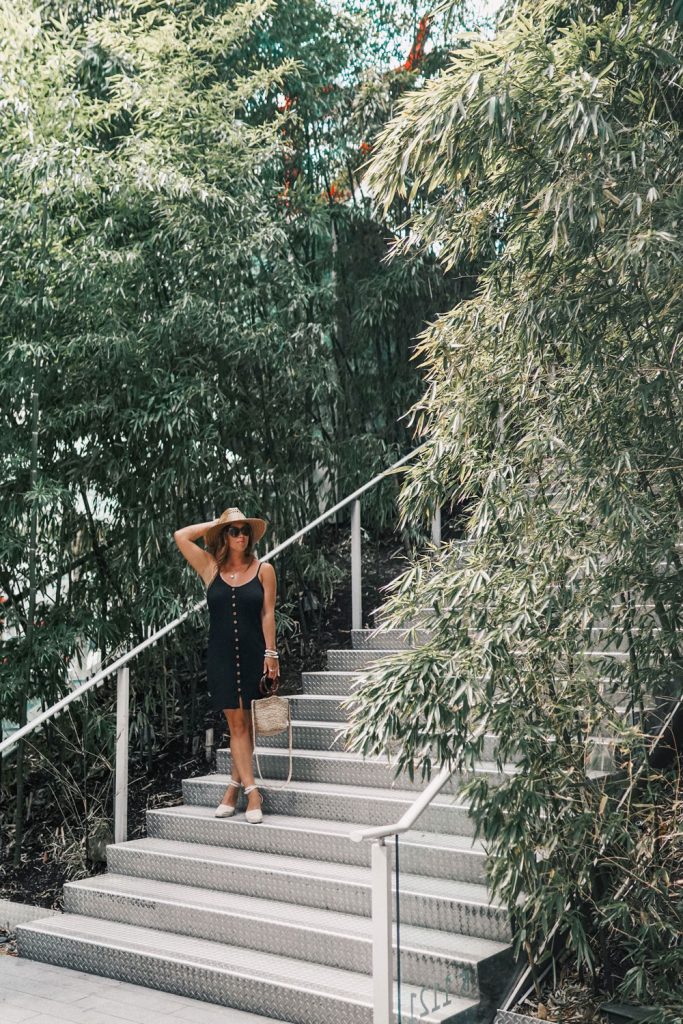 5. A Romantic White Dress
One thing I struggle with at every wedding (see my latest wedding style story here) is that my favourite tone to wear is actually white—juuuuust the most inappropriate colour to wear to a wedding and yet every single one of my favourite dresses, for the most part, is in white. I love white for many reasons, but most notably because it looks amazing with a tan, pairs incredibly with summer accessories (straw hats, espadrilles, basket bags, rattan, etc) and is super fresh and airy. And it keeps you cool! I'm especially in love with white in eyelet, this one from Anthropologie is so beautiful.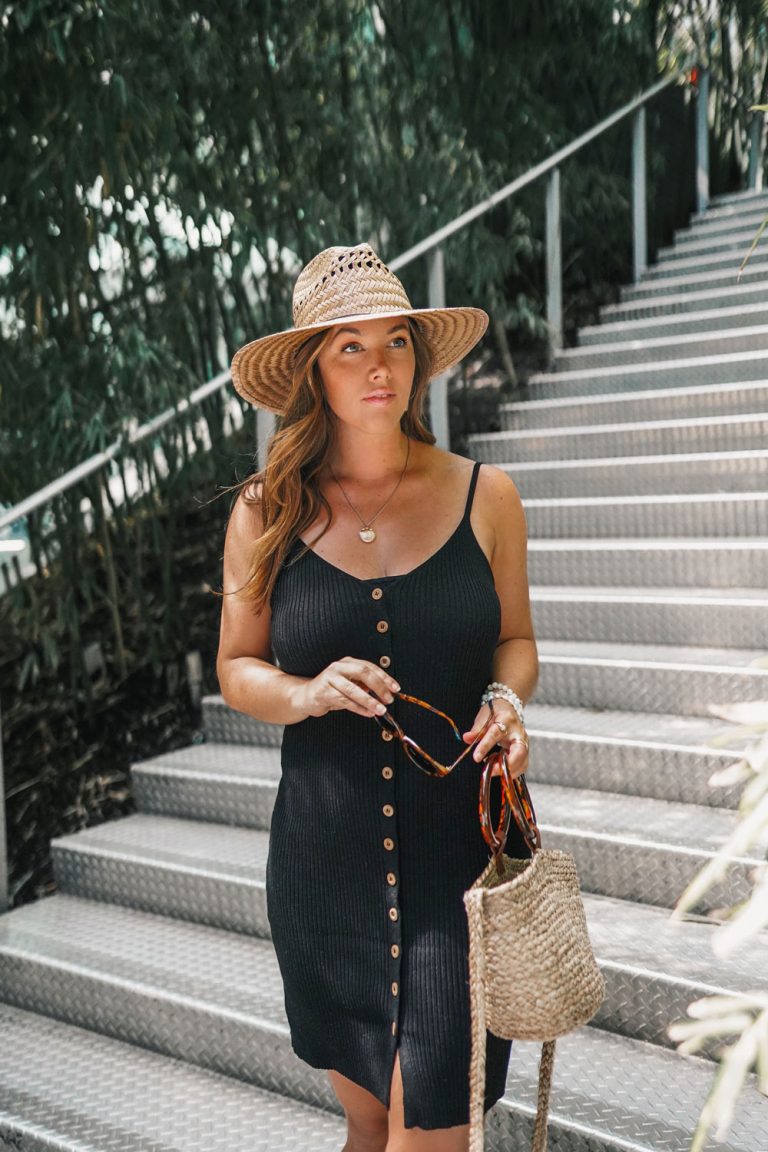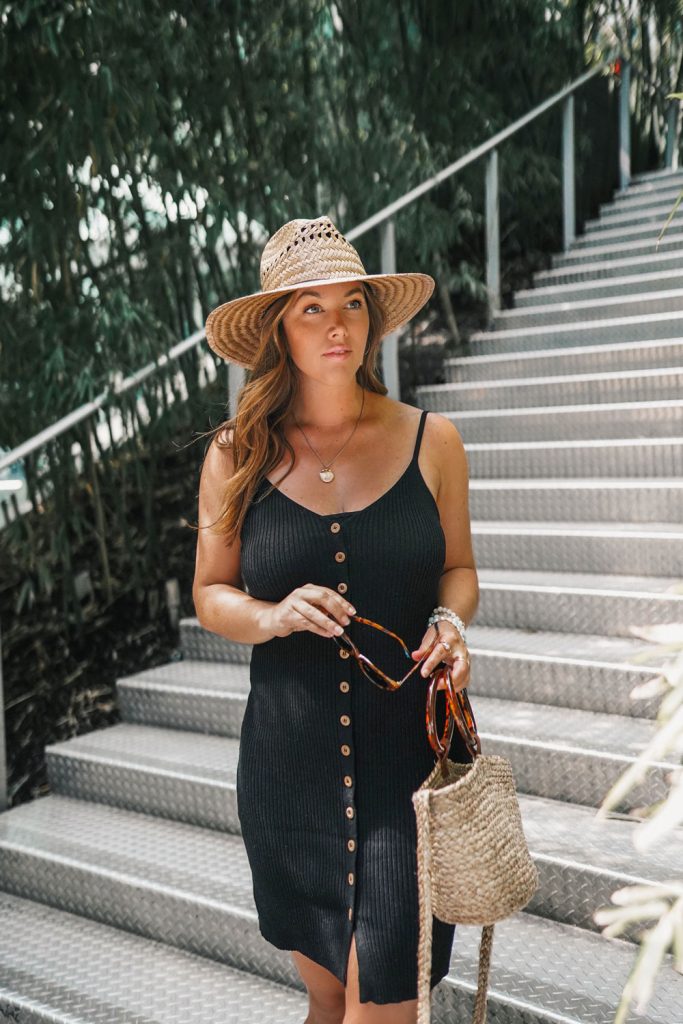 I hope you guys loved this guide! And more importantly, wherever you are in the world I hope you're starting to get those summer vibes now. It's been making me so happy to hang out on our patio and have a margarita and read a book—summer truly is the best. I have a few more options below that you can shop from if you're also in a shopping mood (which God knows I've been in)!
SHOP THE POST