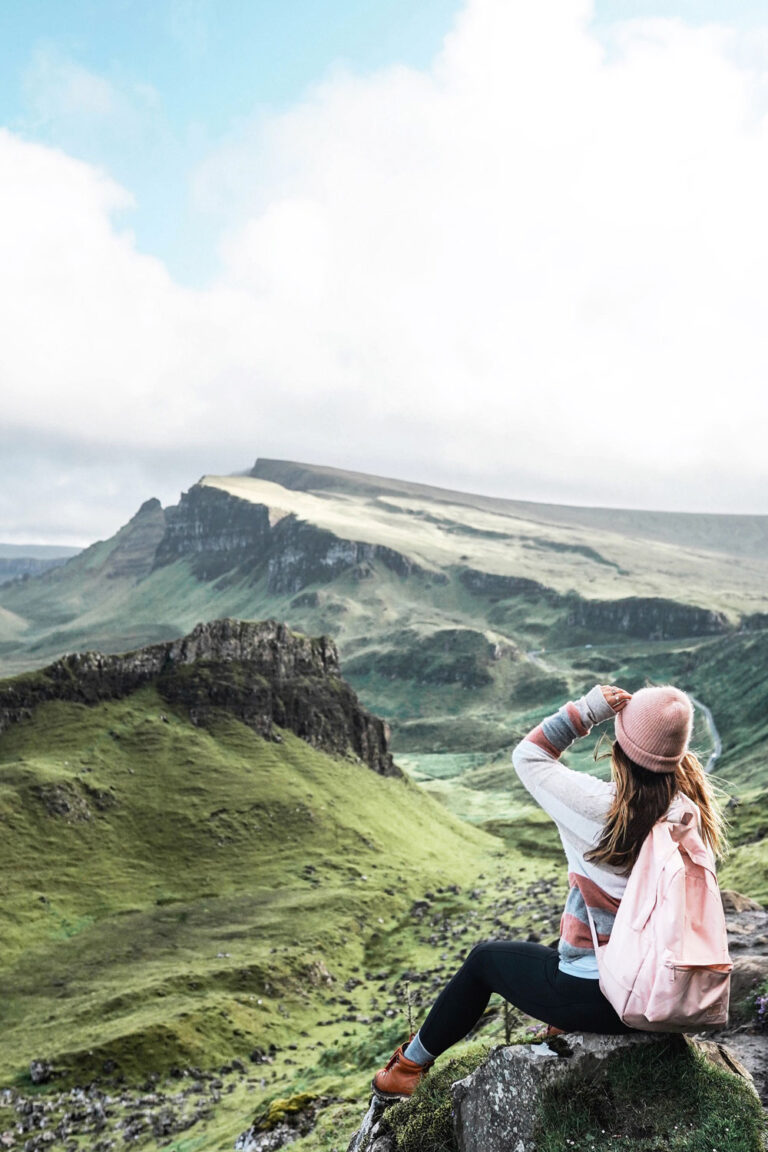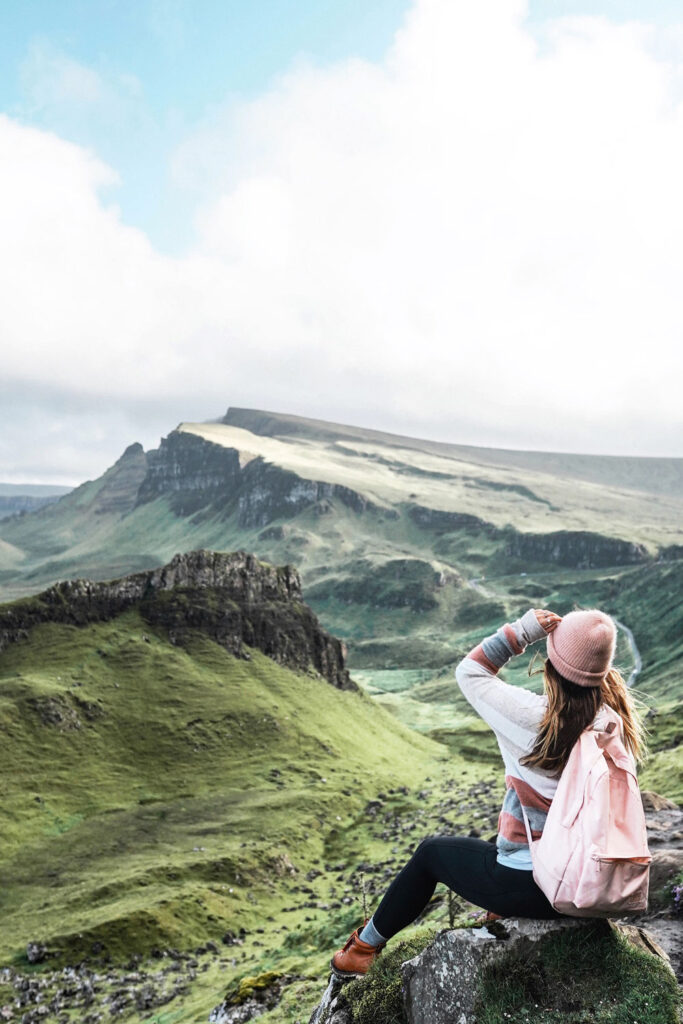 Oh hello! Nothing like taking a whole few weeks off—sorry for the radio silence on here but I've been busy having quite literally one of my most epic travel experiences road tripping through Ireland and Scotland, winding up the whole trip with a few days in London! From hiking the Quiraing in Isle of Skye to trekking along in the rain at one of the beaches dotting the beautiful Ring of Kerry shoreline to city explorations in London, not only did we have crazy variability as far as weather goes, but the activities and settings themselves were all over the place. I'd imagine just about any trip through the UK & Ireland would be similar in that sense since specific to Ireland and Scotland, you'd really be remiss to not do some of its more natural, rugged sites—these aren't countries to just stick to the cities! We managed to do 3 weeks in a carry-on and while I used every single last piece in my suitcase (and had to do laundry once), I felt like my packing game was tight for this trip (not to toot my own horn or anything).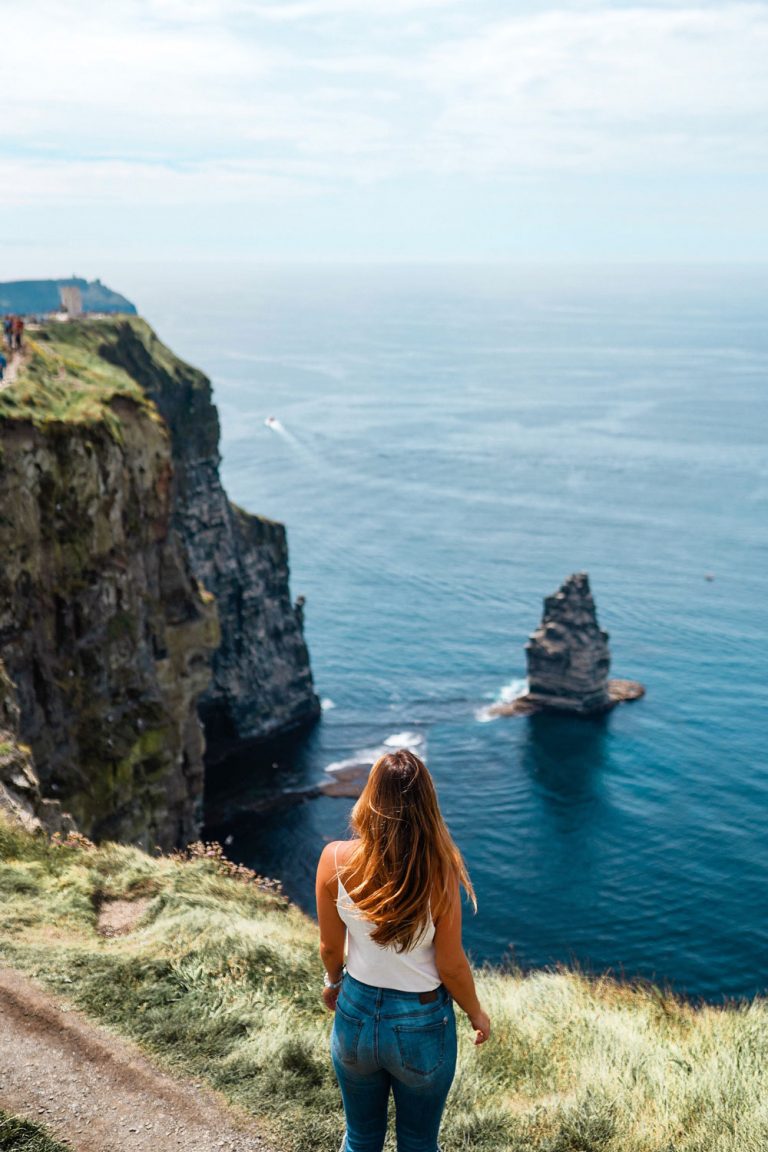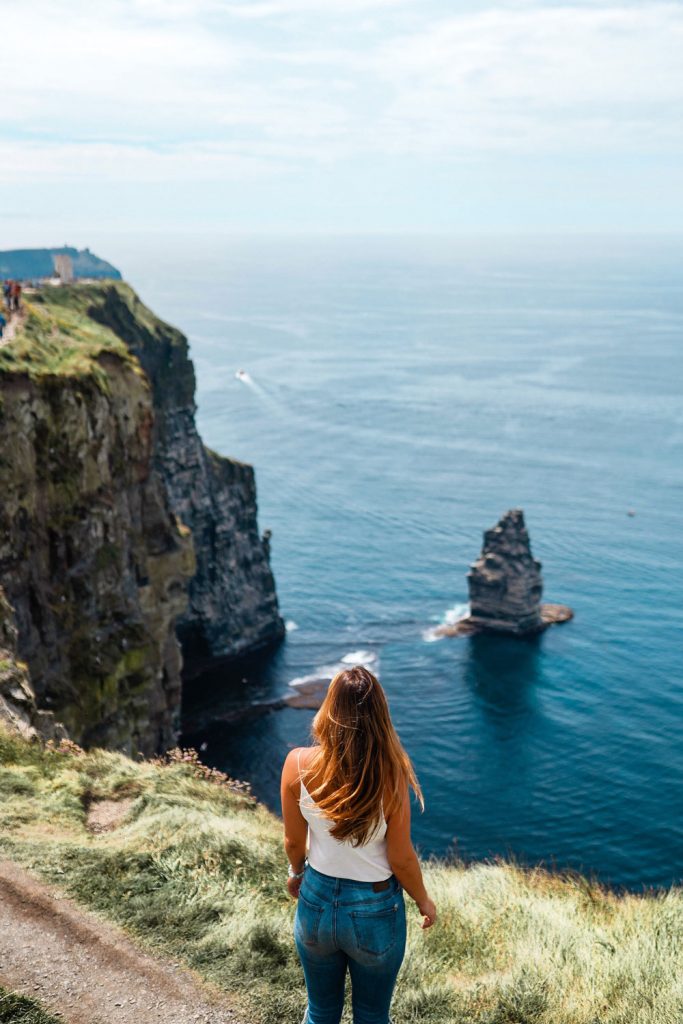 I have the whole packing list at the bottom of this post but wanted to share some of my outfits over the course of this trip to show just how all over the place the weather was and consequently, my style needs! I feel like this is always the case when you're anticipating any dips in temperature or potential rain in the forecast, but I can't stress enough how much two things were critical for this trip: layers and waterproof pieces. You can not (and I repeat can not!) come to Ireland or Scotland specifically (and especially the Isle of Skye, which is known for having particularly unpredictable weather) without factoring in that it will 100% rain on you at some point.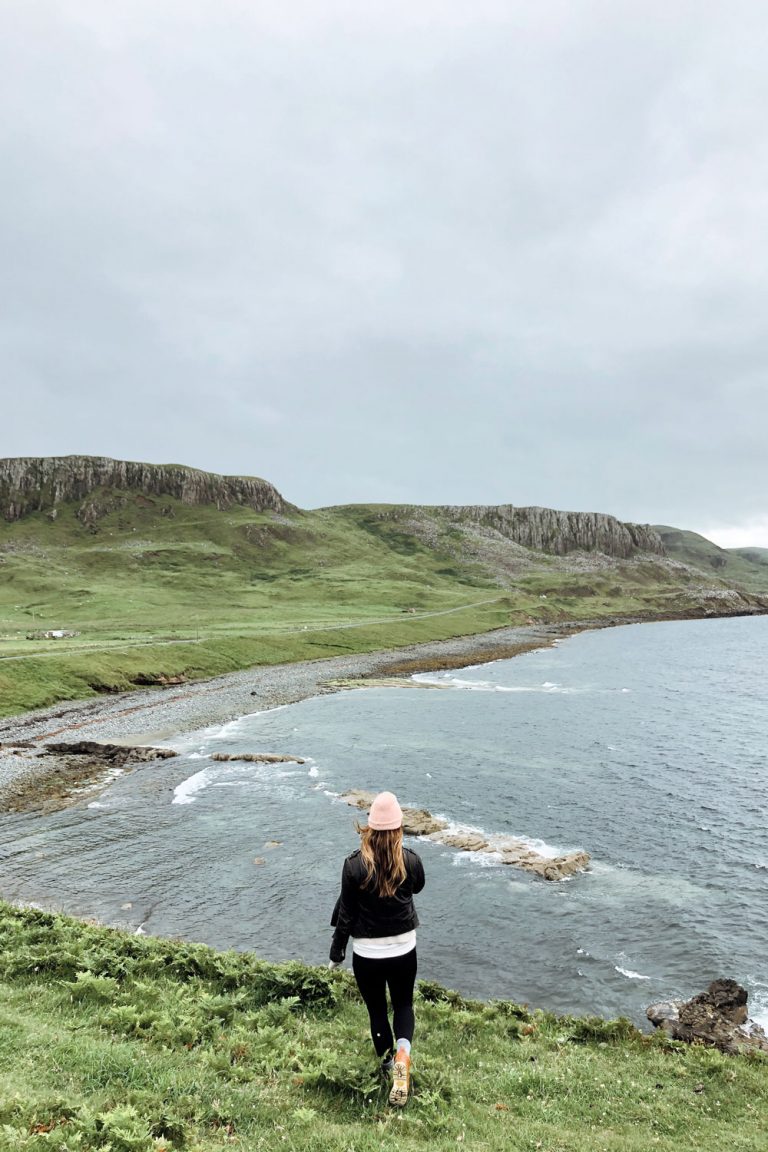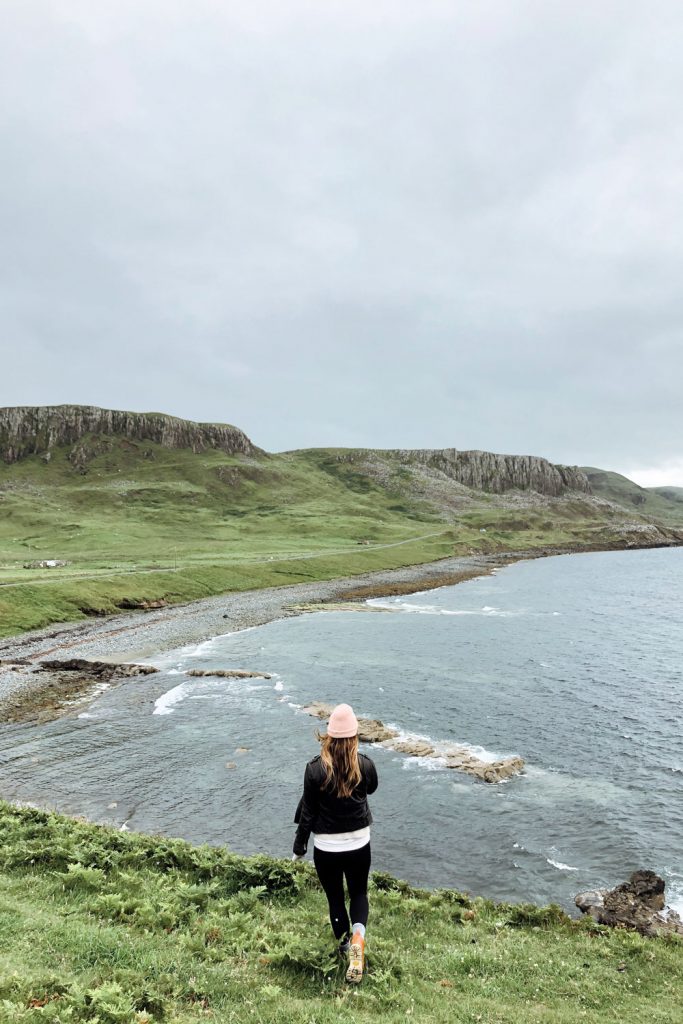 In our case, it rained on us really hard at least twice and even in the middle of July, I got a bad chill despite all my layers and waterproof pieces as I stood on the top of the Old Man of Storr in three tops, leggings, wool socks, hiking boots, a sweater, toque and rain jacket! Later that day I was down to just one top and a sweater, so again, you've got to be able to shed layers and you need to keep yourself as dry as possible!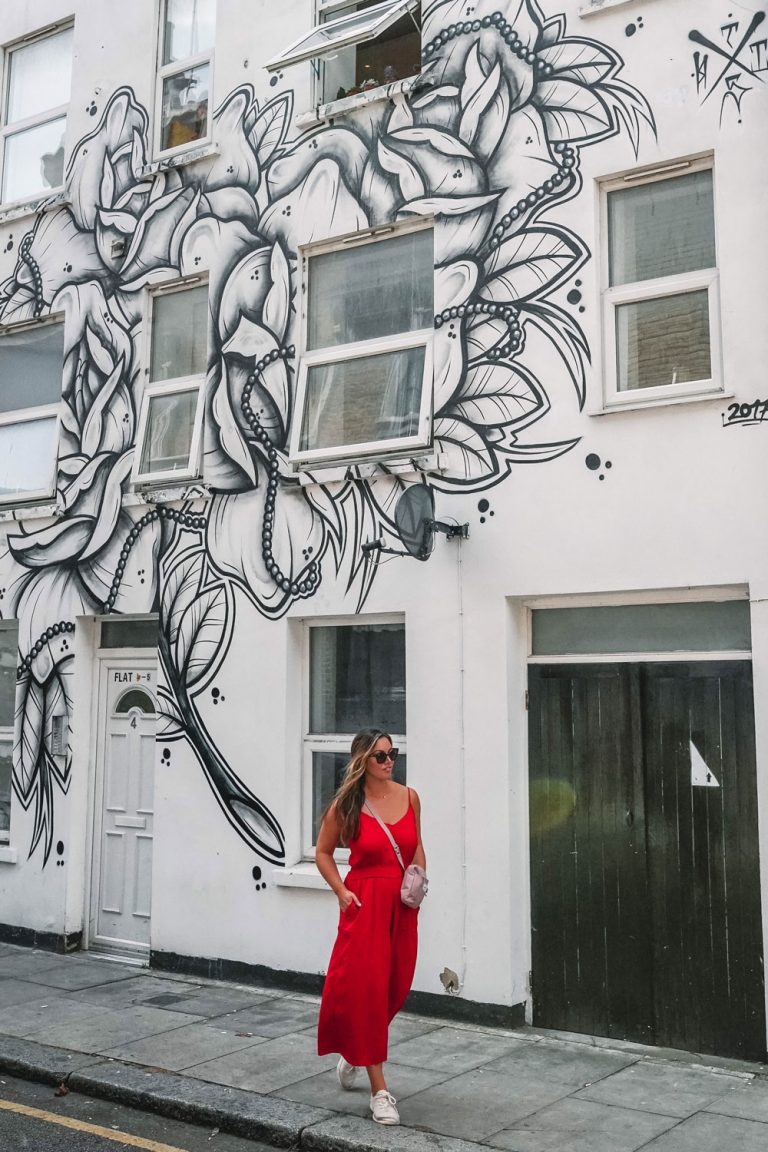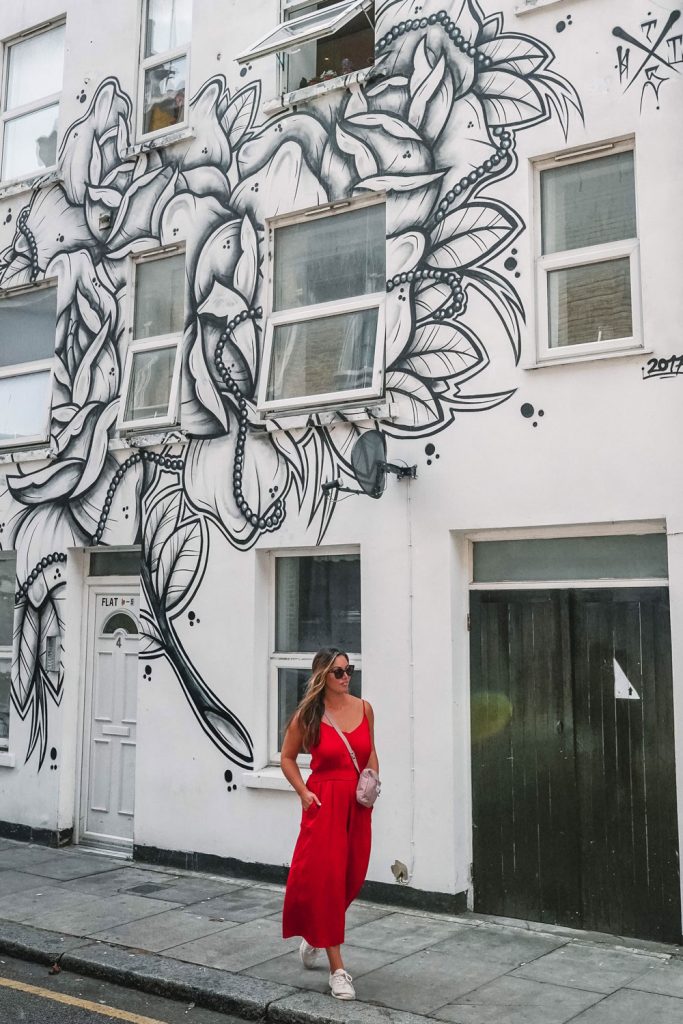 Having said that, all these countries have incredible cities that you not only want to explore comfortably (i.e. not in full hiking gear) but ideally stylishly as well! From Edinburgh to Dublin to London, this list not only has pieces that you can wear while trekking around, but that are just as at home in stylish city looks too. Oh, and speaking of more stylish pieces, I was also a bridesmaid in one of my best friend's weddings in Ireland so had to squeeze in a bridesmaid dress and heels too. So really and truly, if I could get three weeks out of these pieces with a part of my suitcase already dedicated to a one-time event, then you definitely can!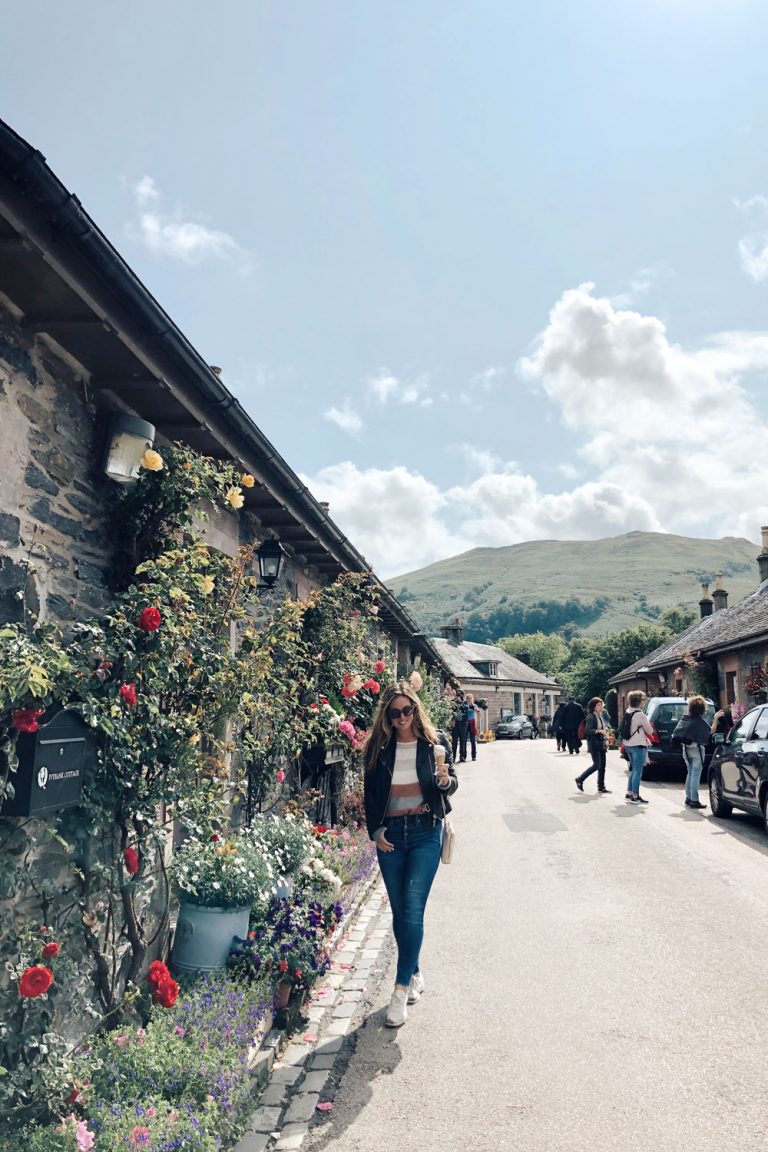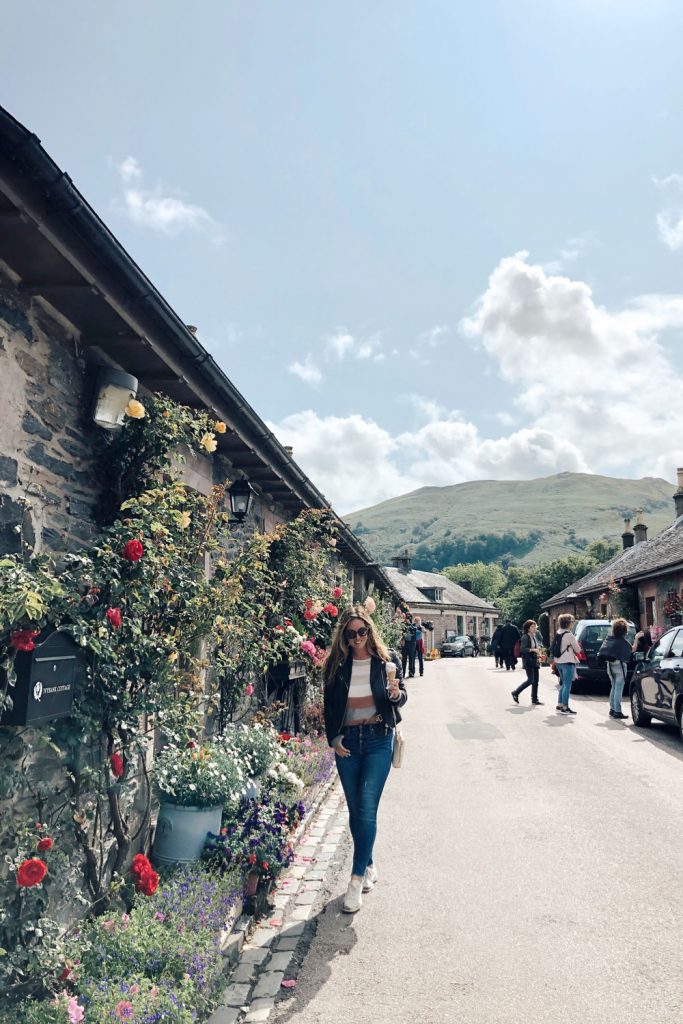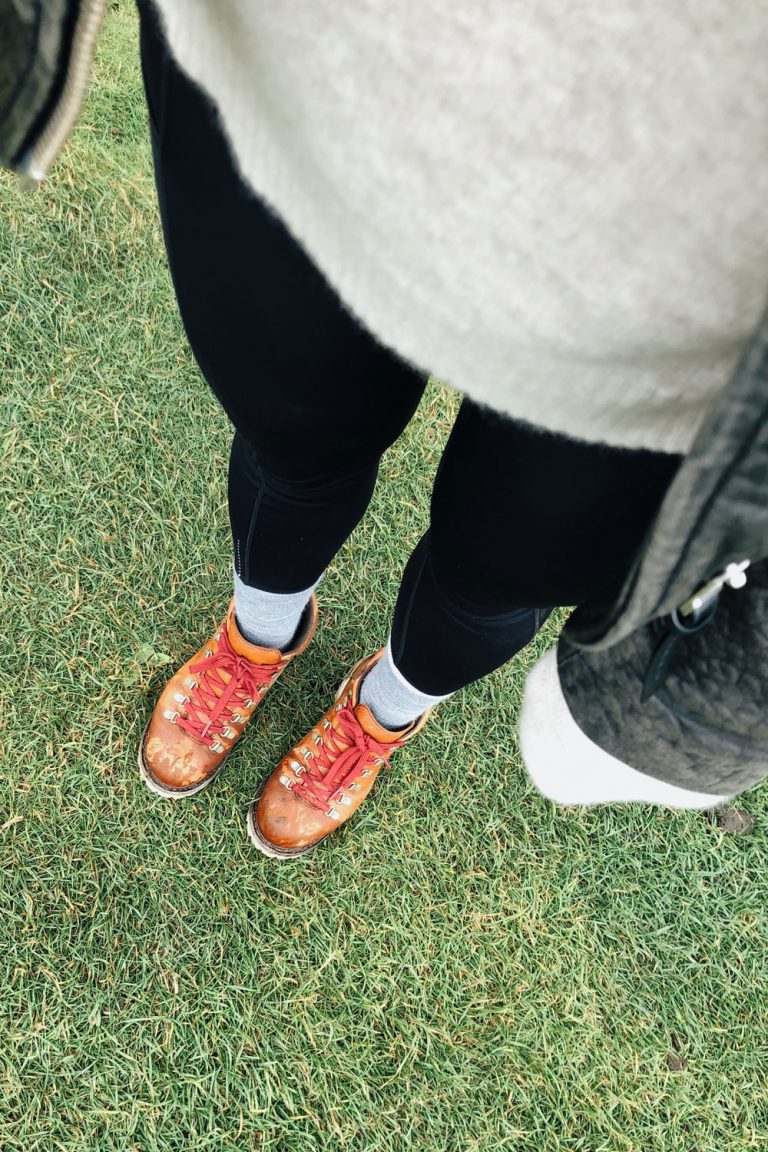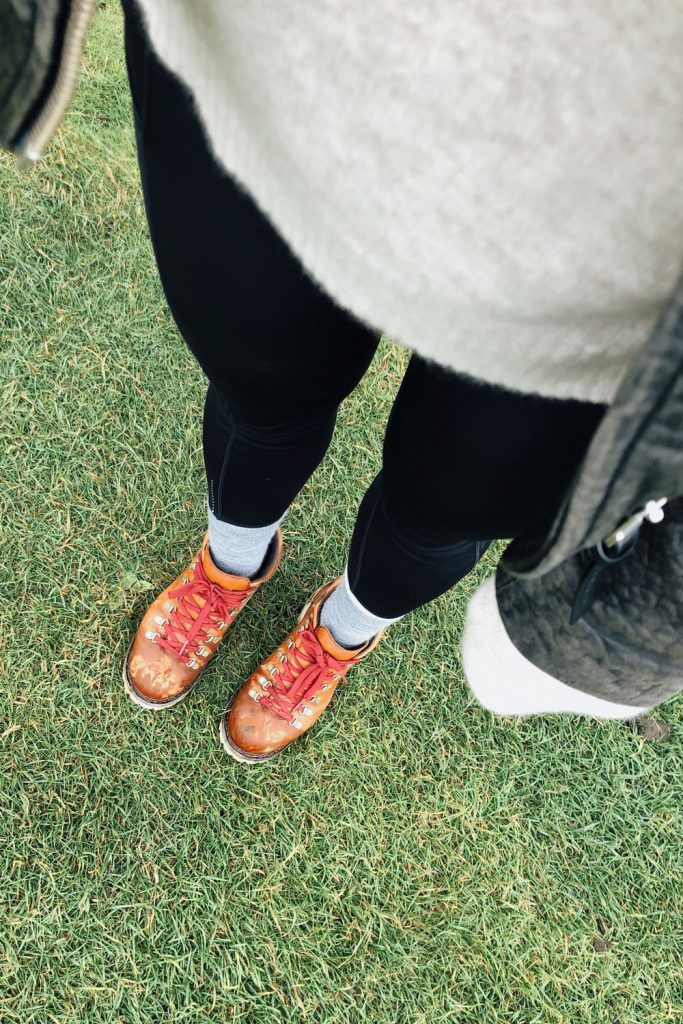 I just wanted to highlight a few star pieces that were so key for this trip before we get into the full packing list. My Eddie Bauer K-6 hiking boots were the best thing I could've packed—they were not only actually really cute, but very waterproof and also really amazing for hiking (particularly in Scotland where you're hiking literally loose gravel or slick rock). I didn't feel like I had to break them in or anything either which was a huge plus! My Herschel rain jacket is my go-to for here in Vancouver too (another place where we're no stranger to rain) and its cheery pink tone helped brighten up a bleak grey day and kept me dry while we were exploring.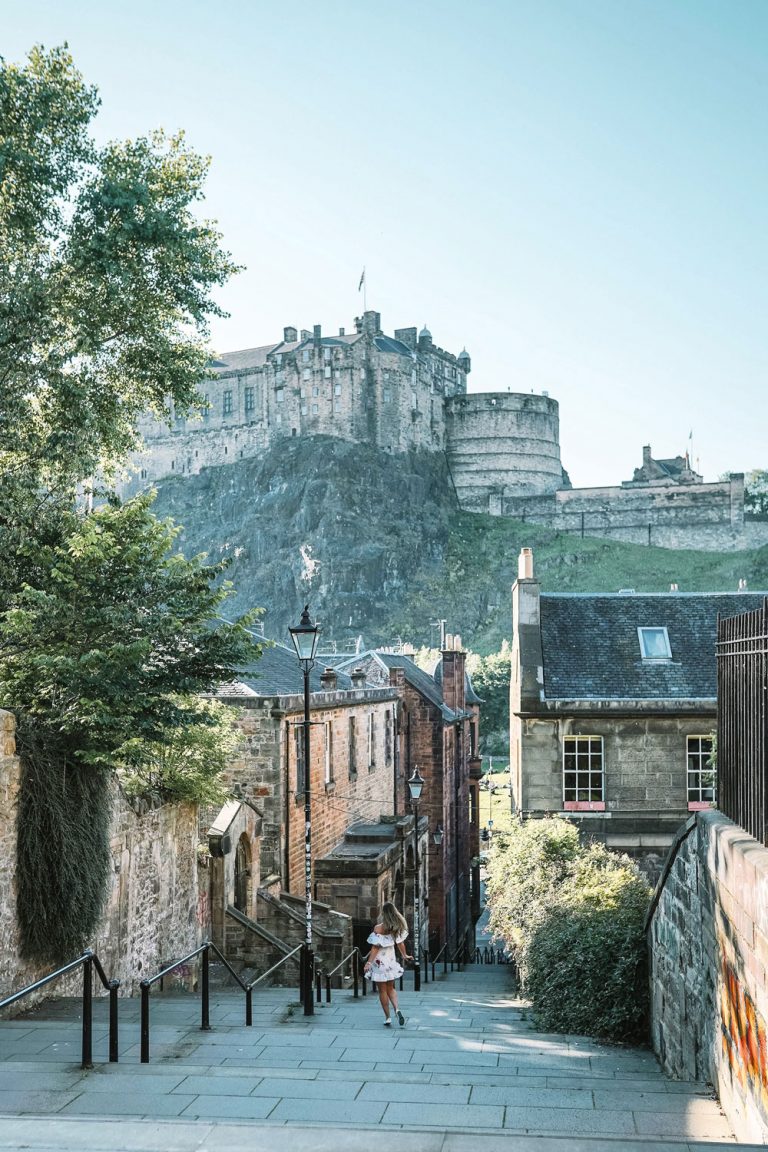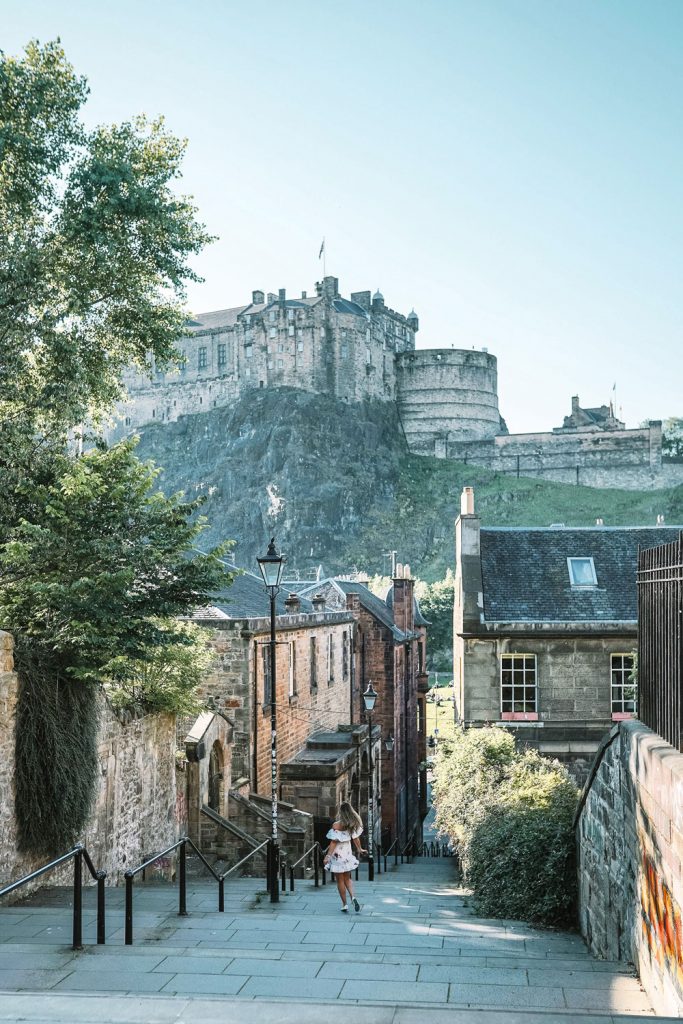 My All Birds wool sneakers were so clutch as they can be worn with or without socks, are super comfy and most importantly, very cute so I felt like I could wear them with any outfit, even my jumpsuits or dresses! I also love APL's for travel but wanted to just pack one or the other (though these pale blush APL's I wear & love the most are currently on major sale!). I packed shorts and the like but found I was wearing my skinny jeans pretty much non-stop—these Madewell skinny jeans (also on sale) were in particular my fave pair as their high-waisted cut paired perfectly with crop tops, making for a super cozy look without feeling too shlumpy. Finally, I loved having this rose toned Herschel backpack for all my hikes—a cute backpack makes all the difference and when your back is sore from travel already (or when you fully throw yours out as I did), a back-friendly bag is key!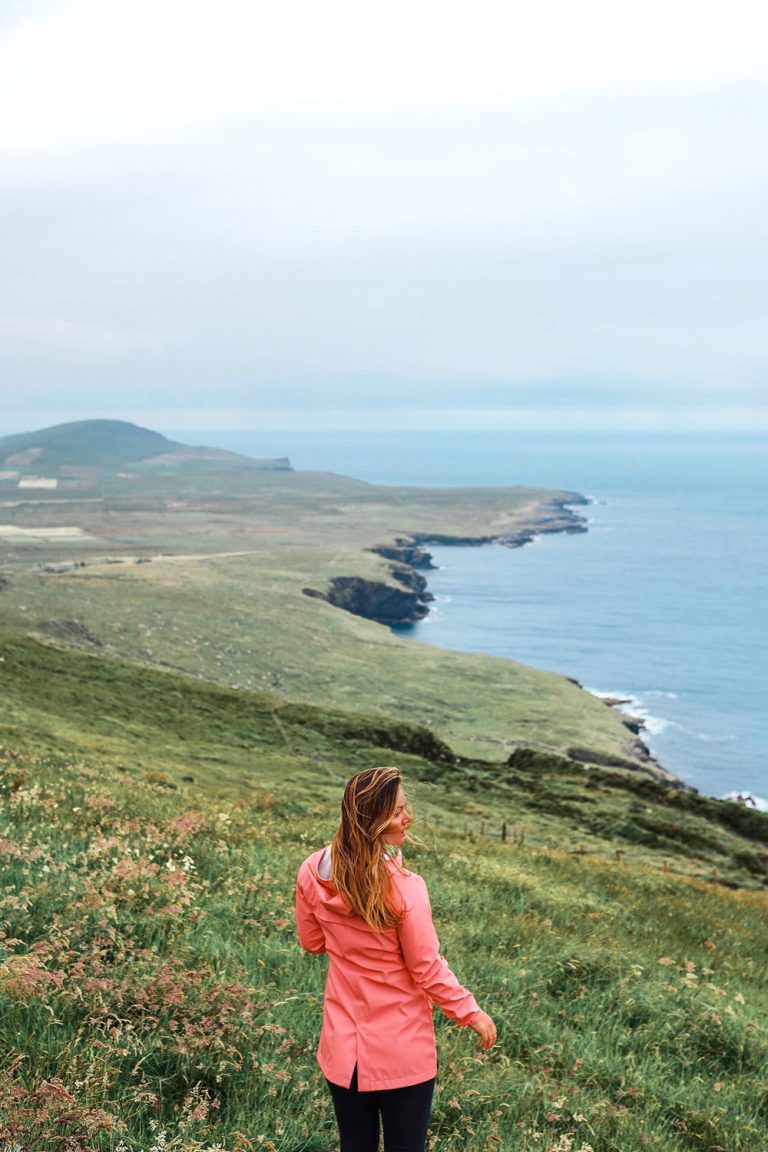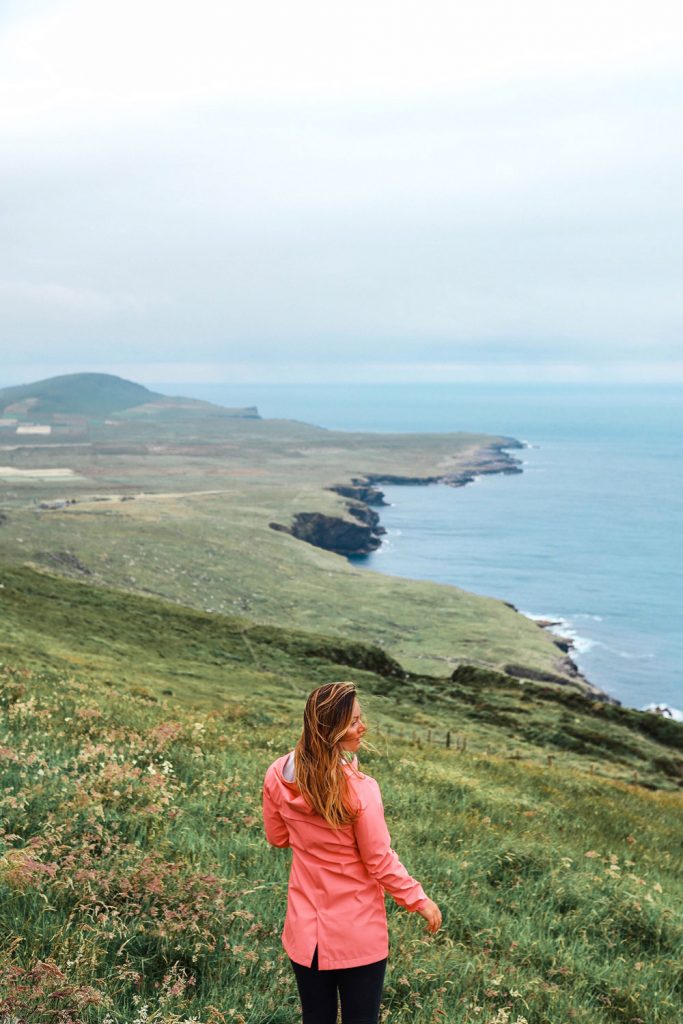 Now here is my official list! I have a widget below that you can shop directly from if you're interested, with the exception of the Allbirds sneakers and hiking boots—you can shop the Eddie Bauer K-6 boots directly here. Just an FYI as I've gotten a lot of questions about them that they're very much true-to-size, even with thick socks on. I just about always wear a 7 and was nervous that they'd be too snug with travel swelling, my big socks on, etc but they were perfect! Finally, regarding laundry I like to try my best to find an Airbnb about halfway through the trip that has laundry as an amenity so that I can do the essentials (underwear, socks, my go-to jeans, etc). Worst case, you can always find a laundromat but don't feel like you need to pack for every day of the trip! Doing laundry part way through is an easy option. You can also pack a little travel Tide pod or something like that to do in the sink if you just want to do a few essentials.
All the photos from this post were edited with the Landscape Preset from The TVOB Presets Classic Collection.


SHOP THE POST