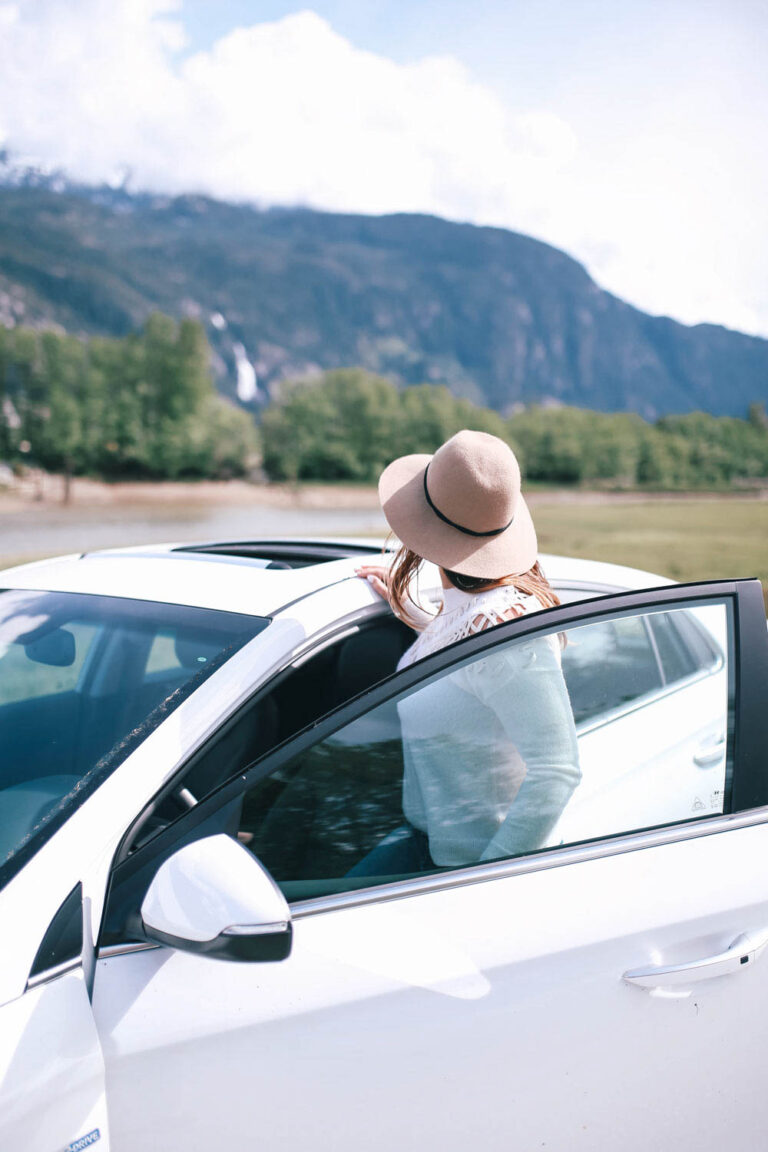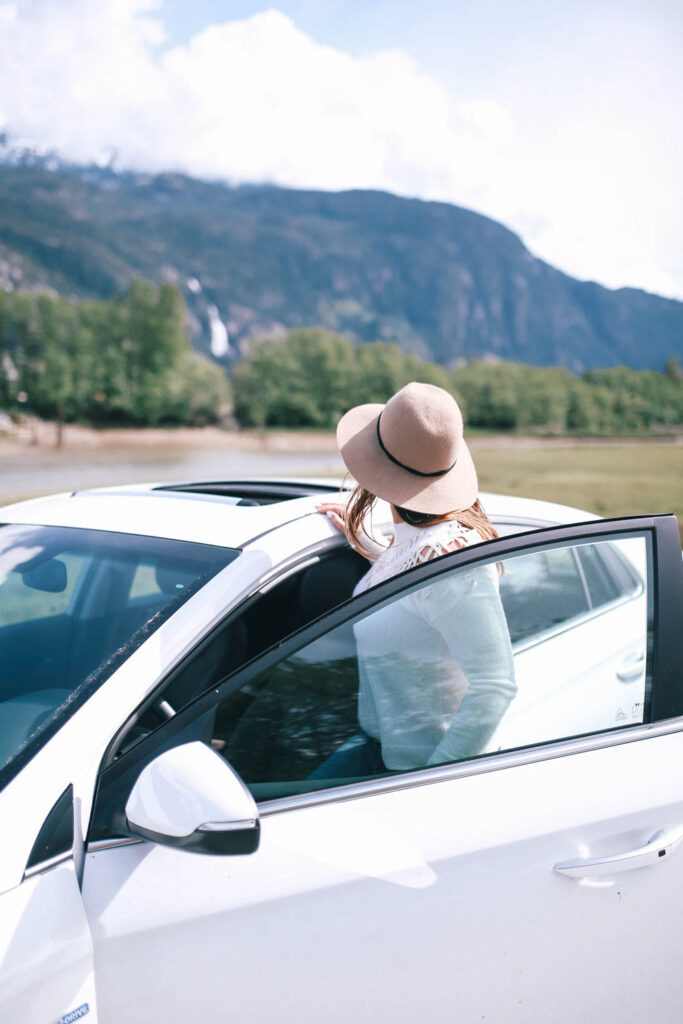 Matt and I have always been really good travel buddies (though both prone to hangry meltdowns, which can be terrifying given that we're both hotheads to begin with), but it wasn't until we took our first big road trip through Cali last year (see all my California guides here, including how we road tripped from LA to San Jose) that we realized we're actually especially well paired when it comes to road trips. Matt's a great driver and while I'm perfectly passable as a driver, I'm prone to getting nervous on highways and the like. He's actually been amazing on all our trips as far as stepping up to the plate to drive, driving through the crazy road system that is Crete or taking us down on day trips through the south of Spain. Where I come in is as being a world class navigator (seriously, I'm not tooting my own horn or anything I really am a good navigator!) and being strong with researching travel musts and figuring out the best routes, stops, etc. I mean, I am a travel blogger so really, I think being strong with research is the least that I can do, but figuring out routes is a whole other art that I'm proud to say I'm really honing now!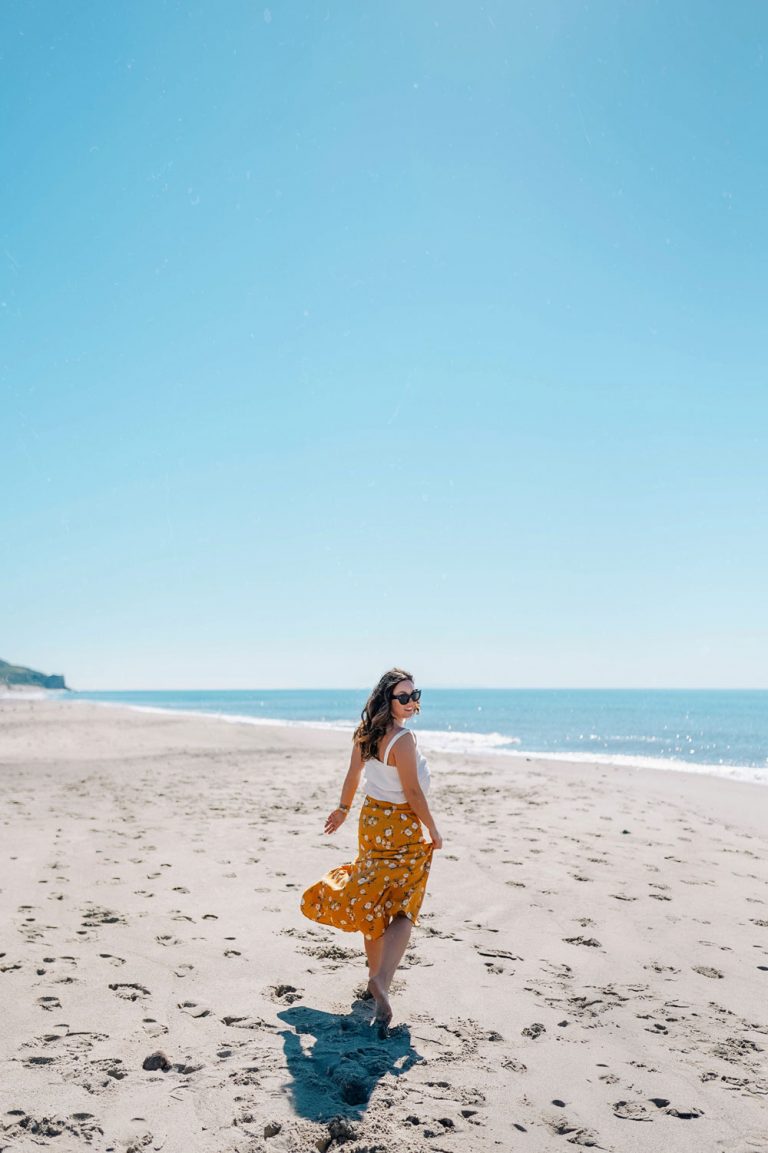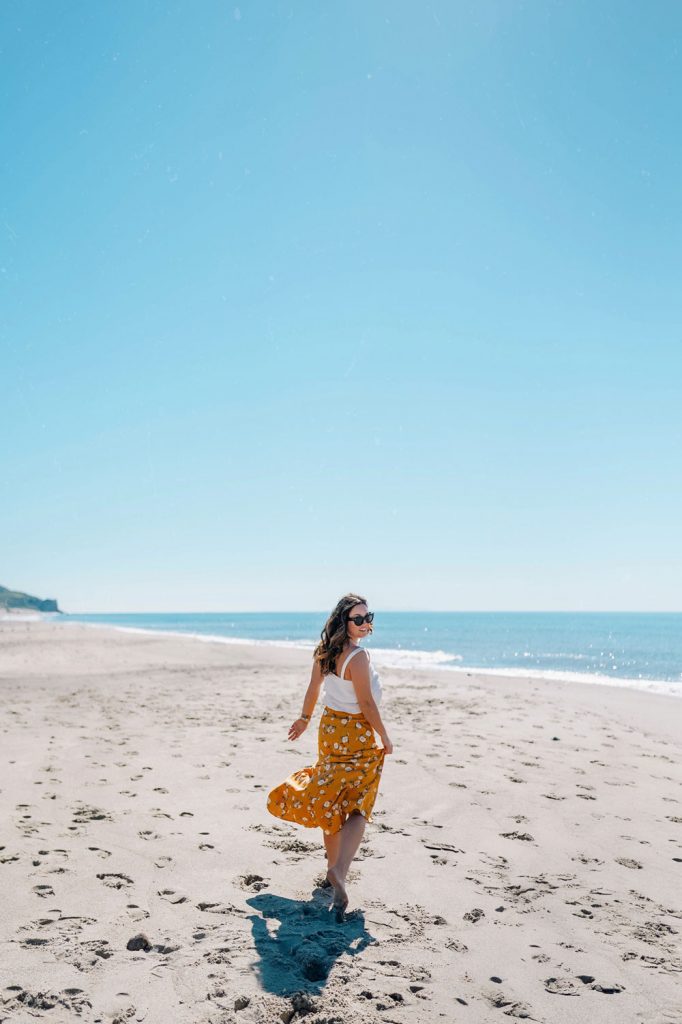 In planning out our upcoming road trip of the British Isles (so excited to return to two favourites in Ireland and London, and doing Scotland for the first time!) I feel like the planning process has taken a new level and I finally have a system. Believe it or not, I'm not usually what I'd call a full-blown Type A person who gets super excited about systems, but since travelling is technically part of my profession, I really am intent on seeing as much as I humanly can so that I can write the best travel guides, and that's why I have to be so organized leading up to it. And honestly, in addition to allowing us to see so much more, it makes the trip more stress-free! Putting in those few hours of planning means we save getting lost, we book tickets that might otherwise sell out if we're too late or if it's in a high season (like the Isle of Skye ferries, printed and ready to go!), and we free up some of that on-site research or disorganization to allow for more spontaneous exploration! I have my checklist for my whole system in the snap below (feel free to save it and print it) and will not only elaborate a bit more on each point below, but will also be sharing my own actual itinerary template that you can get to your inbox at the bottom of this post!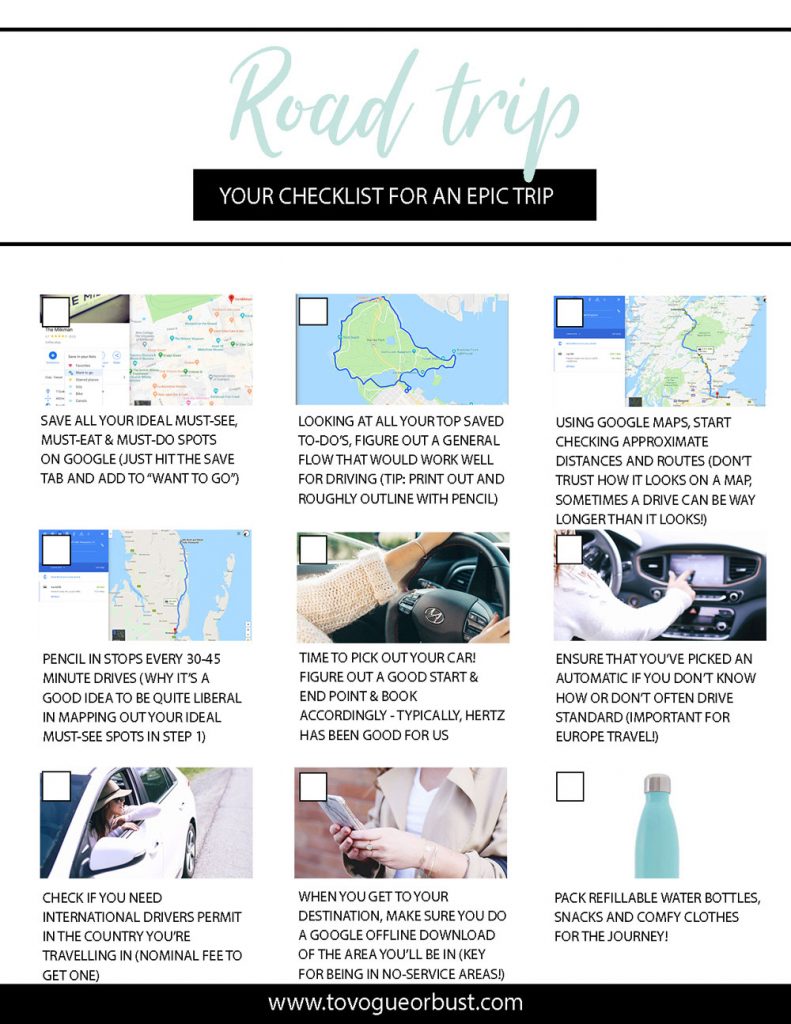 First, I do all my research (I usually start with Pinterest, open up the most promising looking blog posts and do my research from there – usually the stronger travel bloggers will be towards the top, though that's not always the case!). I do a mass save where everything that sounds up my alley, I put in Google and if it checks out, I save it. This is a do-in-front-of-TV-watching-the-Housewives kind of activity so good to do early on! If you haven't made lists or saved places before, here's how to do it.
You can either print out a map and kind of figure out what looks like a good rough route in pencil (to me, a good route means not backtracking that much, getting off of main highways a bit and one that involves some coastline if where you're going has it, just makes the trip so much prettier!). This will just give you a good general sense of how you can map things out!
This is the more labour-intensive part, though it's not anything mentally taxing! Using your rough route, just start seeing how these distances actually check out in Google (sometimes the shortest looking route can actually take 2-3 hours depending on terrain, so don't let appearances deceive you!). This is why it's important to see all your must-see and must-do places on the map in that first step because it allows you to see how you can break up the trip, how to plot Point A to Point B, etc.
My general rule of thumb is to not ever have us do more than 3-4 hours of actual driving in a day so that's the max that I'll ever plot in. I then try to break it up into 30-45 minute increments as much as humanly possible (again, this is where those must-see saved points on the map help in determining this), or an hour max. This isn't just for Matt but also for me! Sitting that long sucks and I'd rather we be out exploring than driving all day. This is also why I always plot this out before booking accommodation in case we need to stay somewhere overnight.
Once you've got this all set and know where you need to pick up your car and drop it off, time to grab a car! I honestly don't really have a preference for car rentals, but we've almost always done Hertz and they've usually been great. Just a note here too that depending on your credit card type, some offer really good rental insurance. We both have RBC Avion and love it because it offers great insurance!
Hilariously given that I'm not the one driving, I'm the only one who knows how to drive stick between Matt and I. But since Matt's automatic-only, we always make sure we opt for that and also make sure we're picking a good size. Especially in Europe, I find a compact car is the way to go (and particularly since we'll be driving on the other side of the road and on some country roads).
Make sure you have an International Driving Permit – some countries need it, some don't but it's a pretty nominal fee (don't quote me on this but I think around $40CAD here in Canada) so it's good to have regardless especially if you travel a lot given that they're good for one year.
While connected to wifi, download an offline map of the area you'll be in. All road trip members should do this but especially the navigator! Even if you've got a data plan for while you're away, this ensures that if you fall into a no service area, you'll never lose track of where you are (key for remote or rural areas, like where we'll be travelling to!). Google explains the super easy process of doing this here (and by the way, Google is by far one of the best tools for travelling – see some more Google hacks here).
Finally, not only is it a good for the environment to pack your own reusable water bottle, but it's also key in case you run into a situation where finding a convenience store or gas station is tricky (I read that Isle of Skye is like this, so was Cape Breton on last year's Maritimes road trip). Most rest stops will still have potable water, and it can also act as a back-up in case you have a longer stretch. Also, having some snacks is also key – I like travelling with a nut & fruit blend and Larabars to have a little snack in case my blood sugar dips. Finally, pack a lot of layers! Depending on the season, your car will probably be a different temp than outside and you should be able to layer up or down accordingly, not to mention you'll want to be comfy too!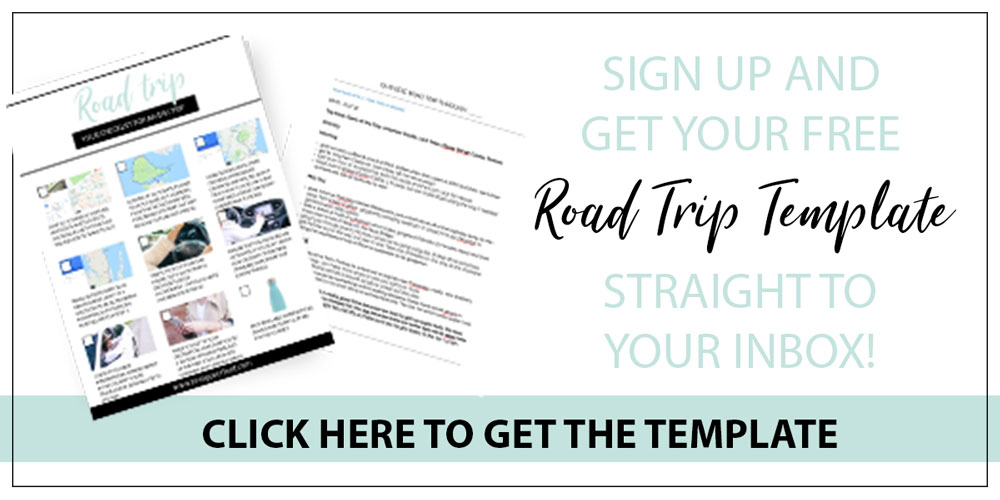 I'm sharing my very own road trip template that I use on every road trip I plan exclusively for my newsletter subscribers, so sign up by clicking on the graphic above and I'll send it straight to your inbox!
Do you guys have any road trips planned? Would love to hear them! And here are a few of my fave road trips to date: LA to San Luis Obispo, Carmel to Capitola, California and our Maritimes road trip which was one of my fave trips ever! Finally, I have a pin below so that you can easily bookmark this for your next road trip! Pin away!
---
pin me