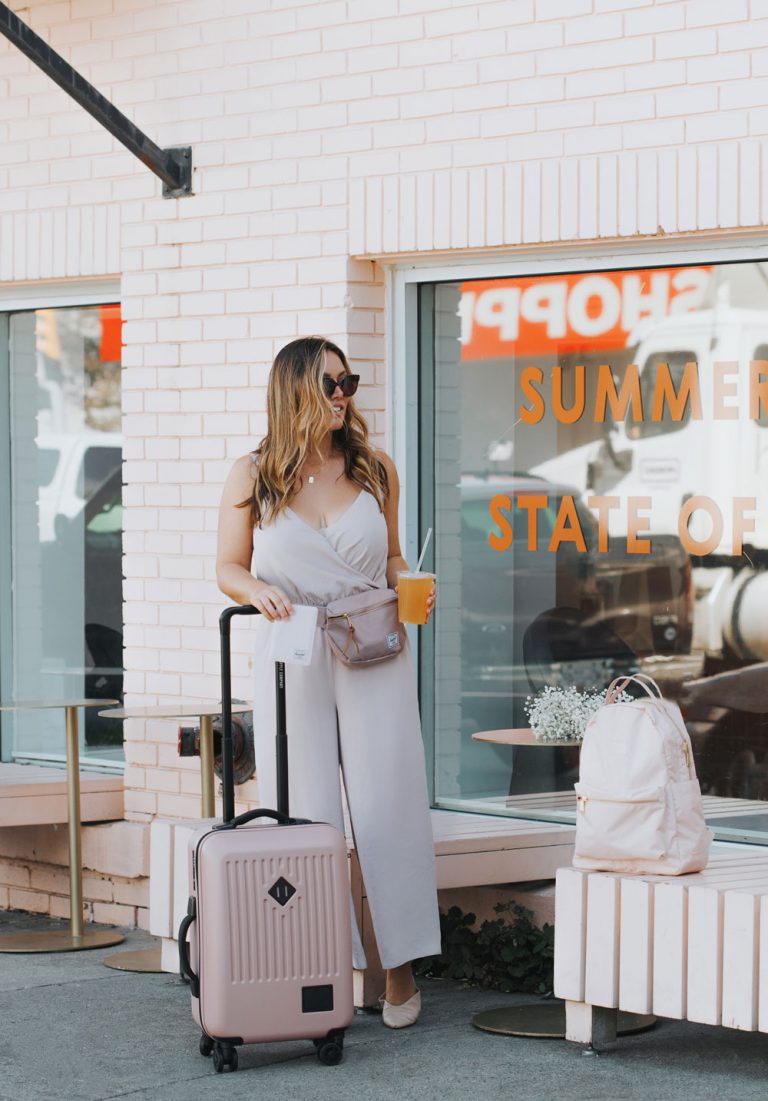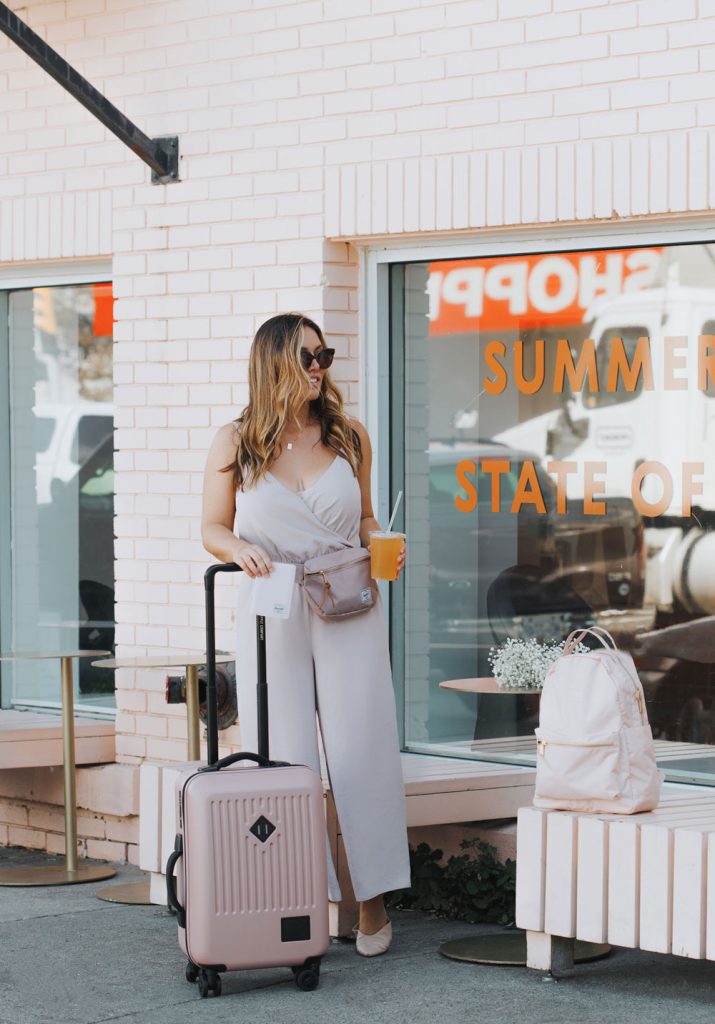 I get asked at least a few times a day via comments or IG DM's what the specific model of my Herschel carry on suitcase is—on my back-end, I can see more click-through's to the luggage than just about anything else. Long story short, you guys seem to love my Herschel Trade Carry On Suitcase as much as I do! It's one piece I have been committed and loyal to over my years of travel, and it always makes me so happy seeing one of you using it on your own travel because I know how much easier it's made my life (and happier—whenever I pull it out from underneath my bed, I know adventure awaits!).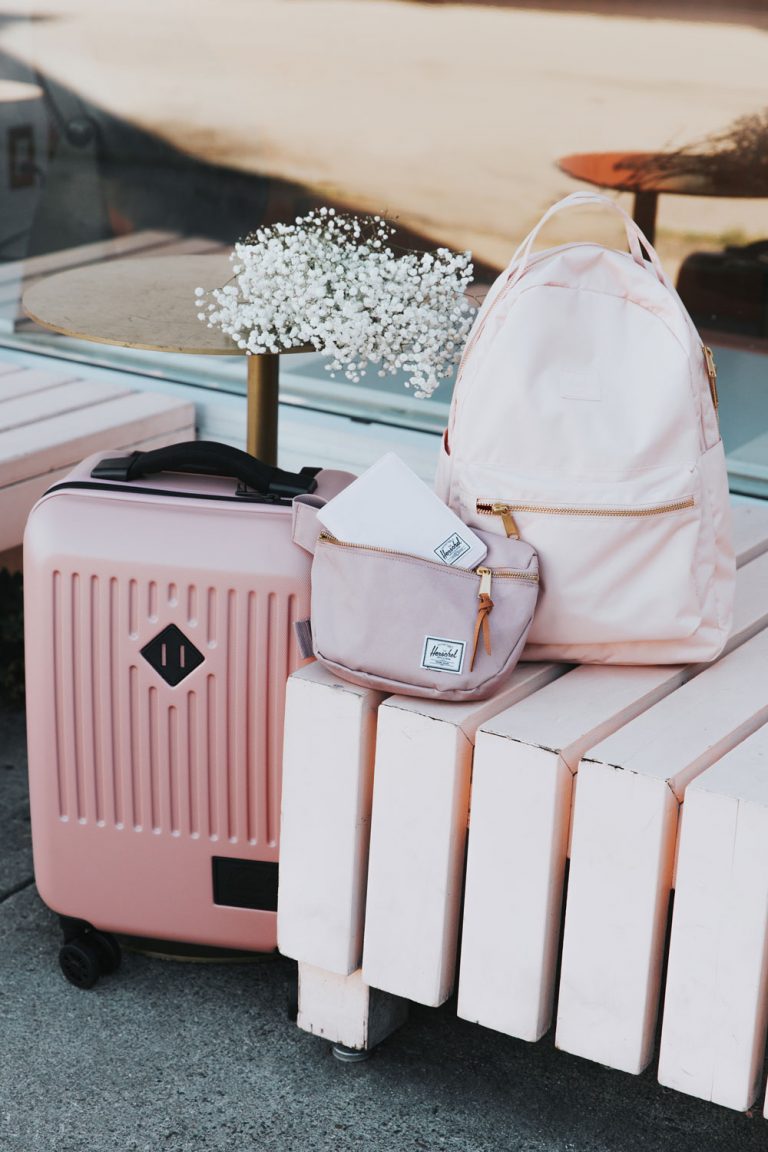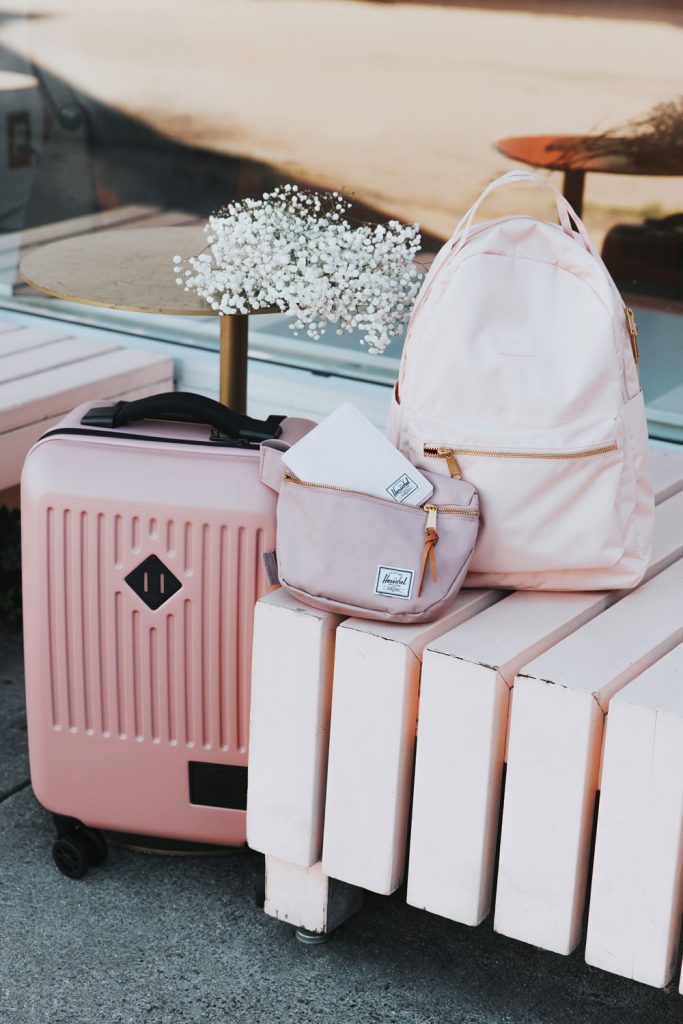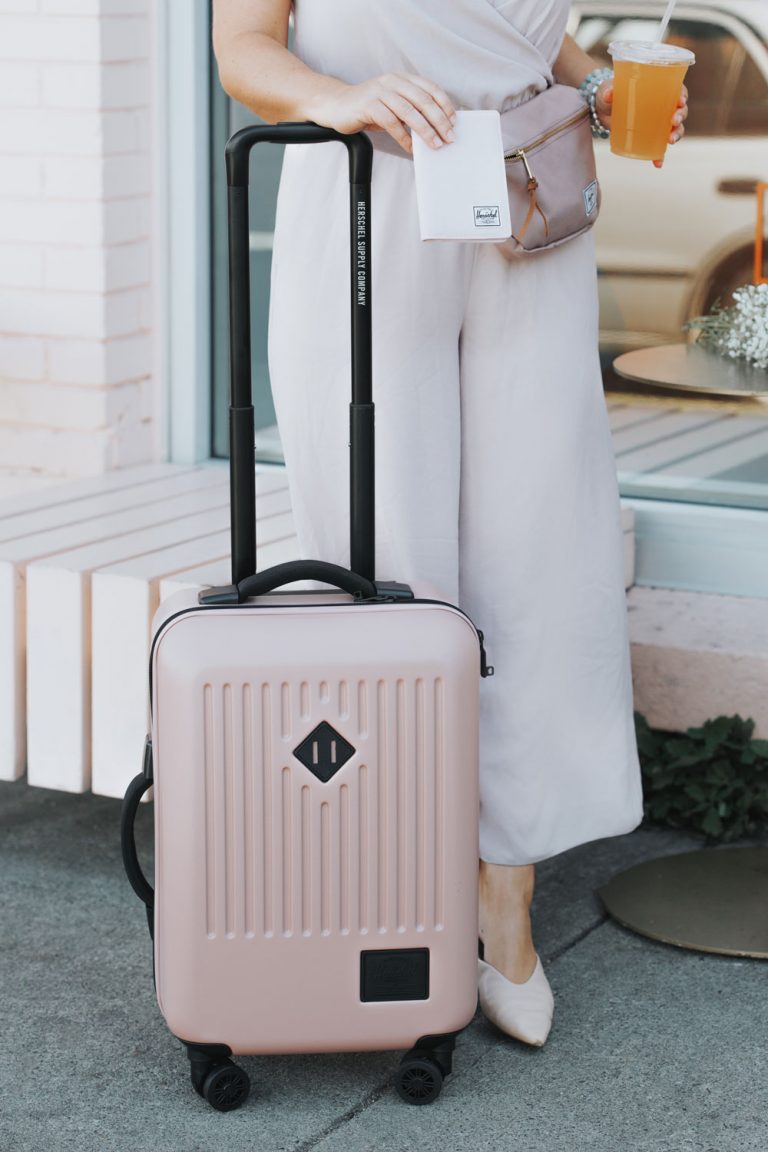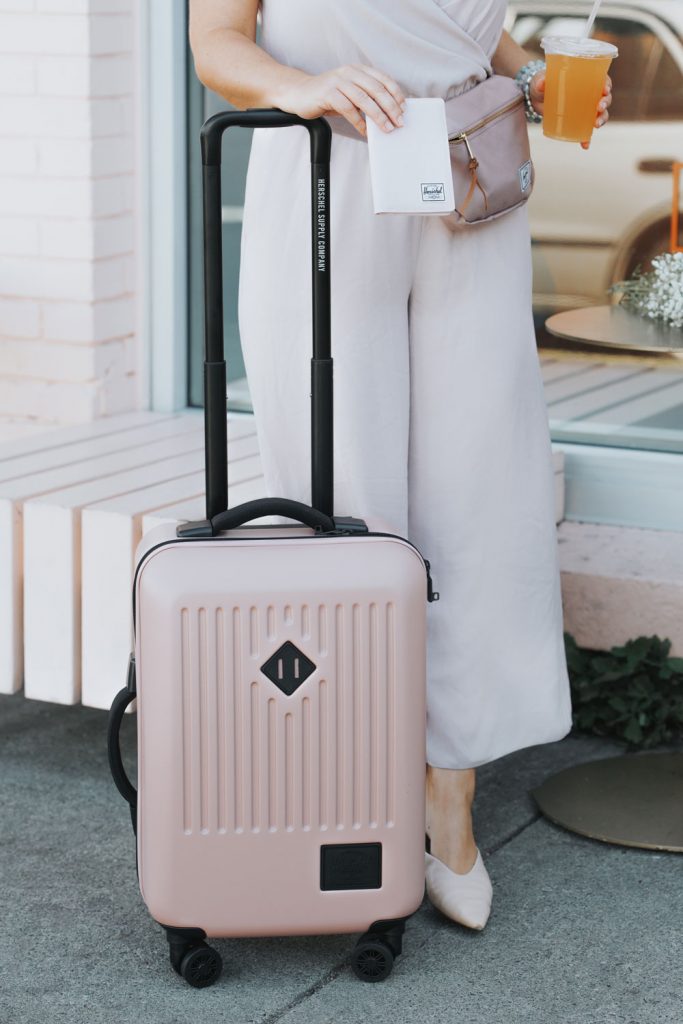 There are few brand I feel as aligned with as Herschel—they're also Vancouver-based, and similarly focused on a mission of helping people have their best adventures, whether that's in the perfect backpack for a hike near home or the most thoughtfully designed (and super stylish) carry-on for easy travelling on an international journey. I am beyond excited to not only be giving away this much sought-after Trade Carry On in this gorgeous rose tone, but to tie in the pink theme with all these other travel musts as well (total value around $350!).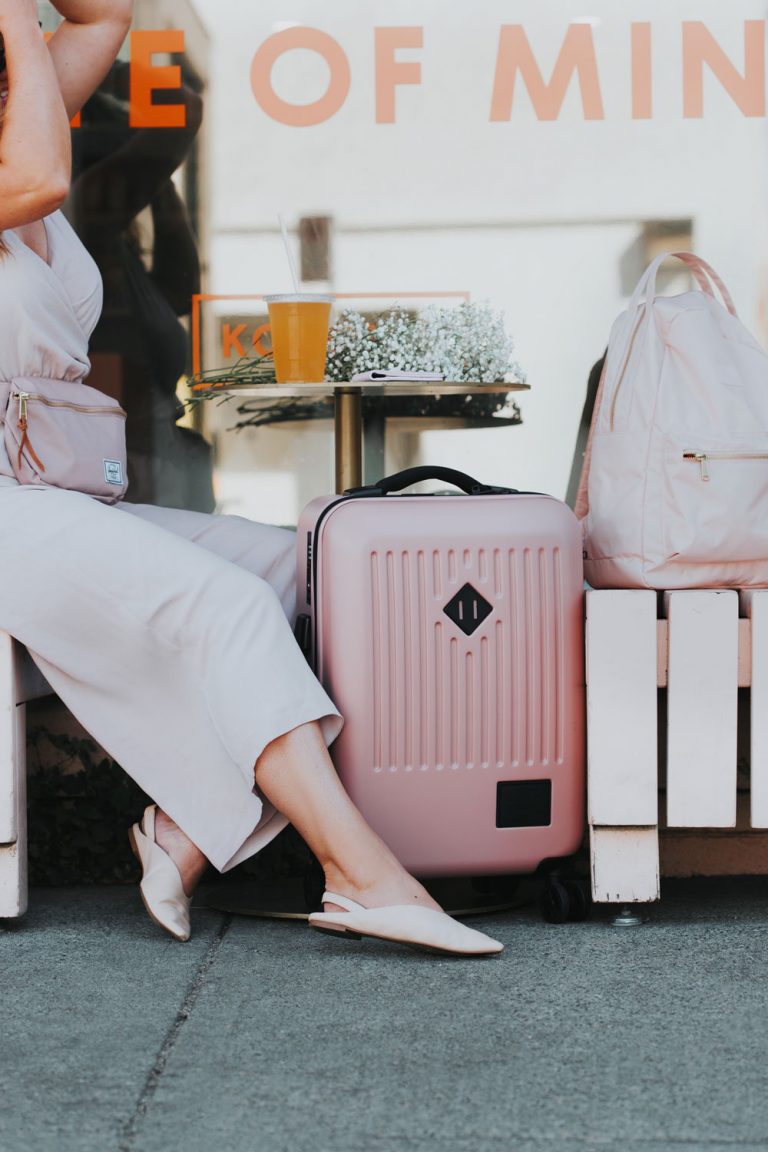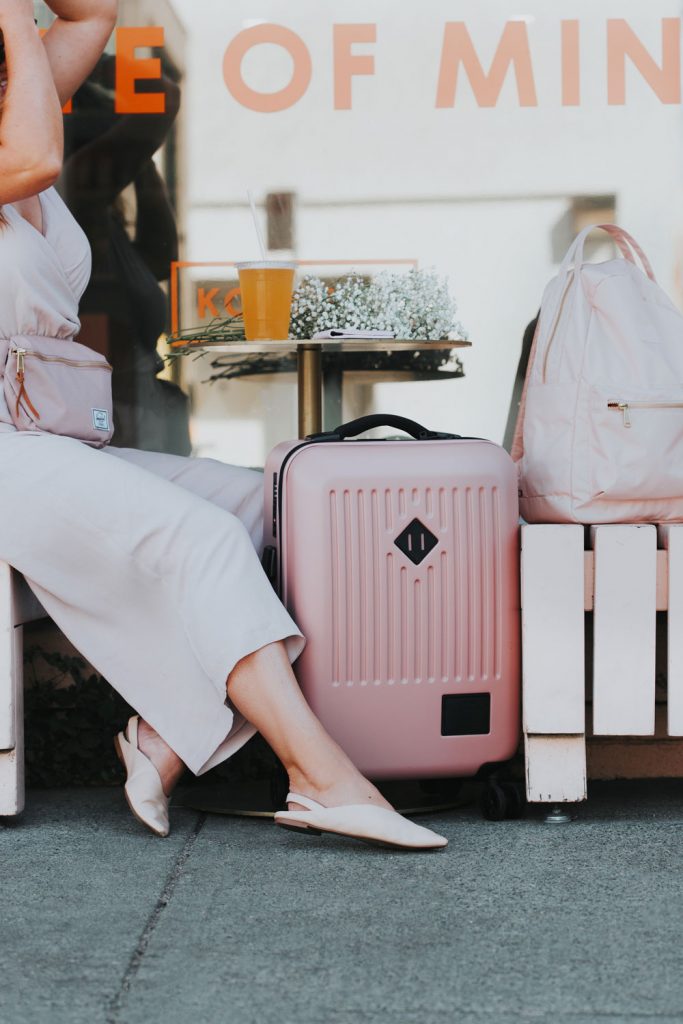 In addition to this gorgeous Trade Carry On which you can learn more about here, I'm also giving away the must-have Heritage Backpack—this backpack is the perfect size for literally any trip, with enough room to easily pack your laptop and whatever else you need, but also small enough to wear around the city (especially in this gorgeous Cameo Rose tone).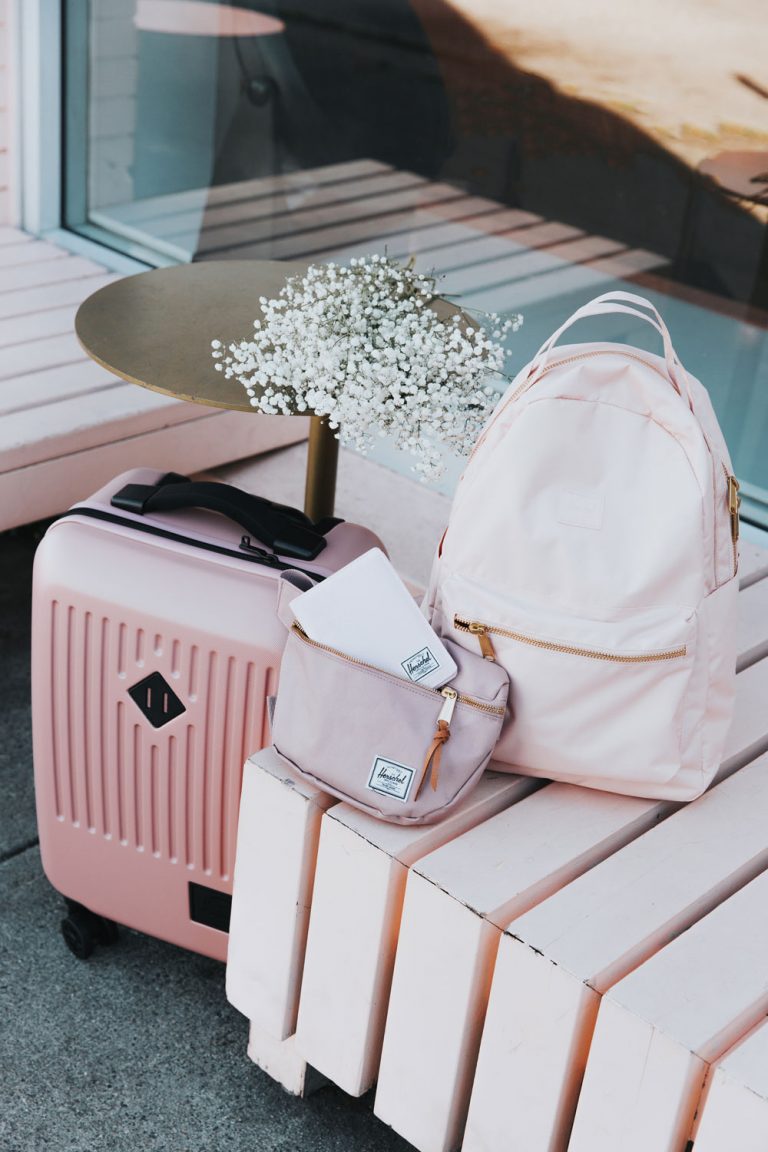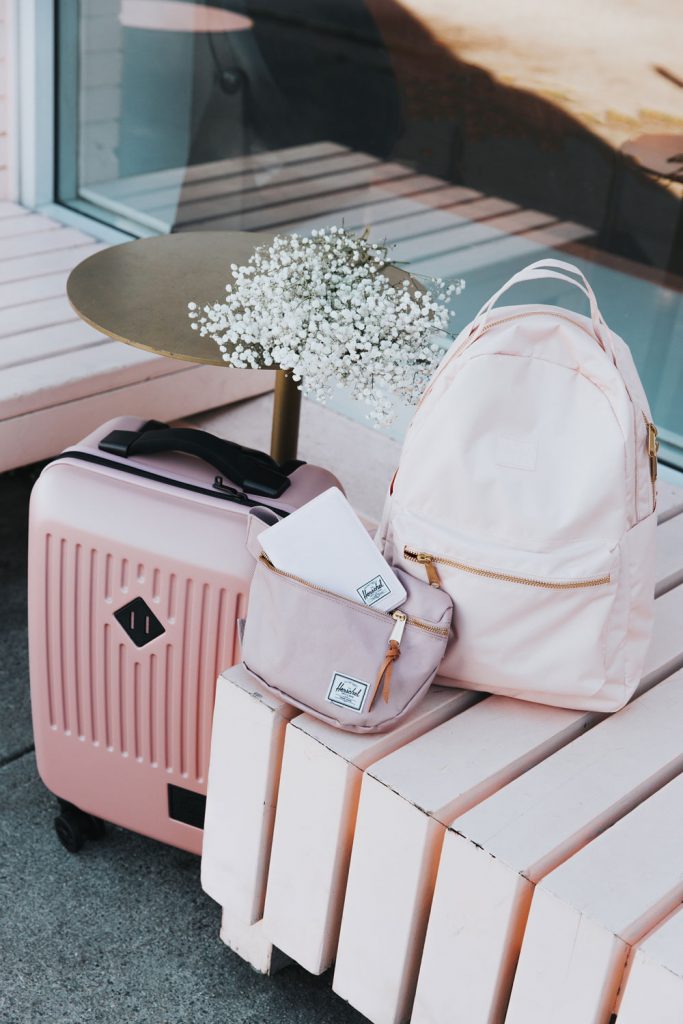 And speaking of tracking things on my back-end (because if you guys didn't know, I'm a total analytics nerd), I was shocked by how many people clicked through to the Fifteen Hip Pack when I shared it in my travel essentials—hip/fanny packs have been trending for the last couple of years and I became a quick convert. There are so many chic ways of wearing them (more on that in another post!), they make travel so much easier and because of the new iterations on this retro style, they have never been more stylish. Finally, I couldn't pull together a travel kit without one of Herschel's signature Raynor Passport Holders, also in this gorge blush tone!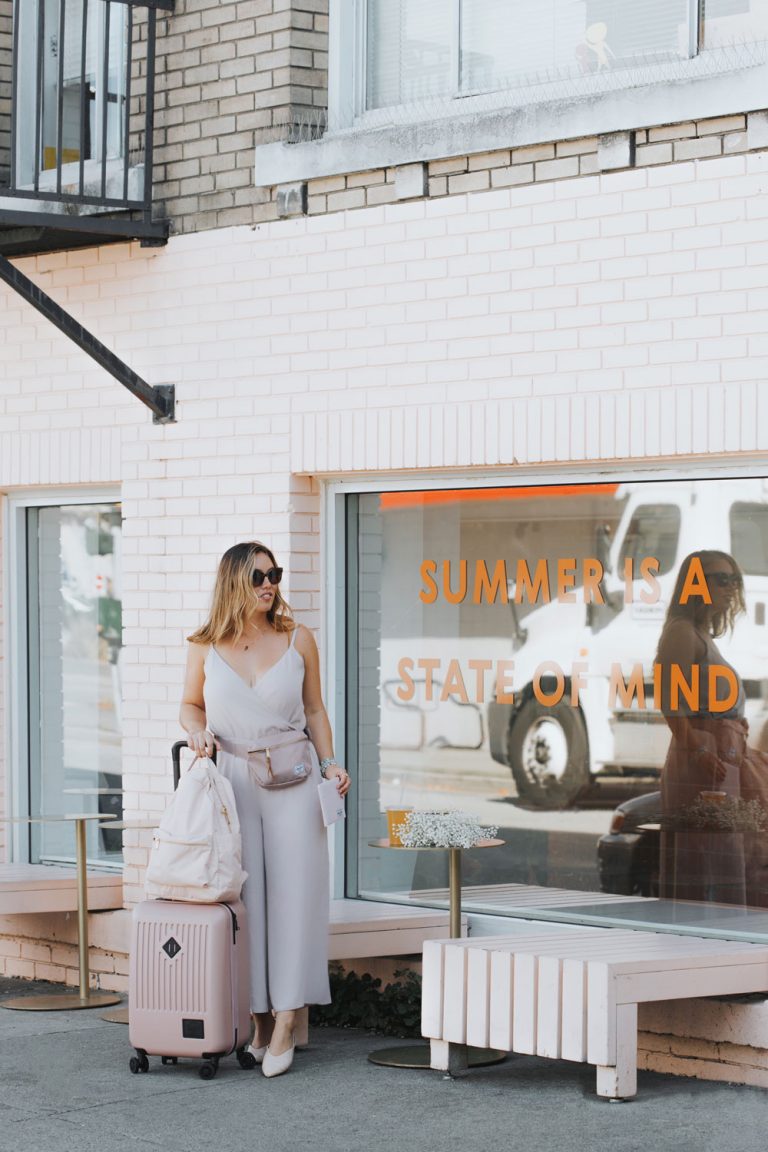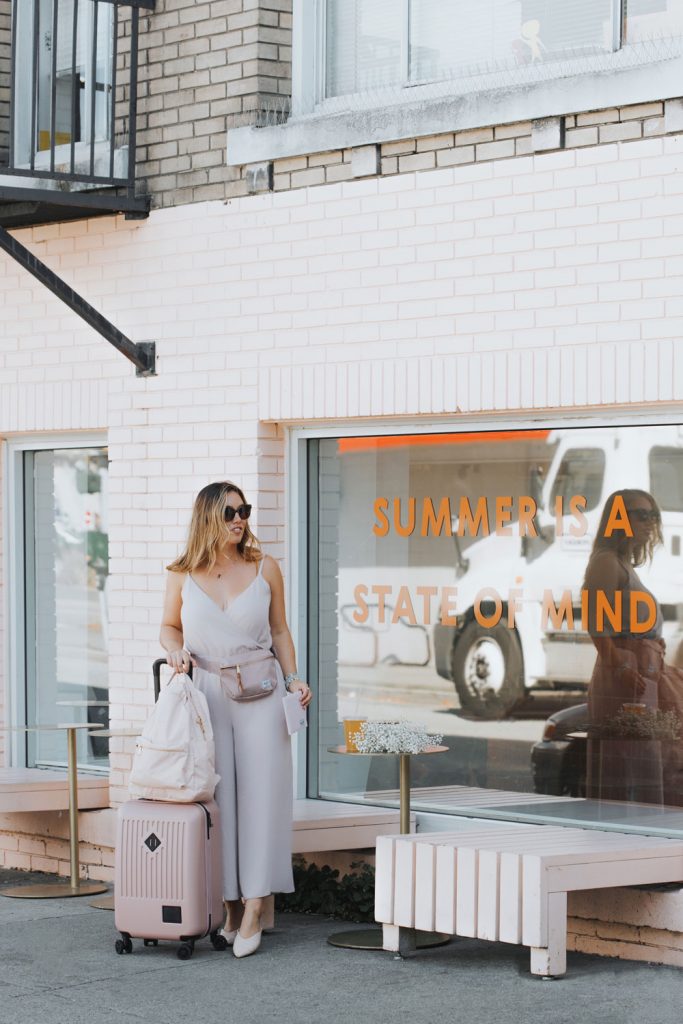 So to recap, one lucky winner will win the Trade Carry On, the Heritage Backpack, the Fifteen Hip Pack and the Passport Holder, all valued around $350! I'll be sharing the giveaway over on my Insta around 8PM PST tonight so please head on over then to enter to win! Good luck guys!
Photos by Iulia Agnew