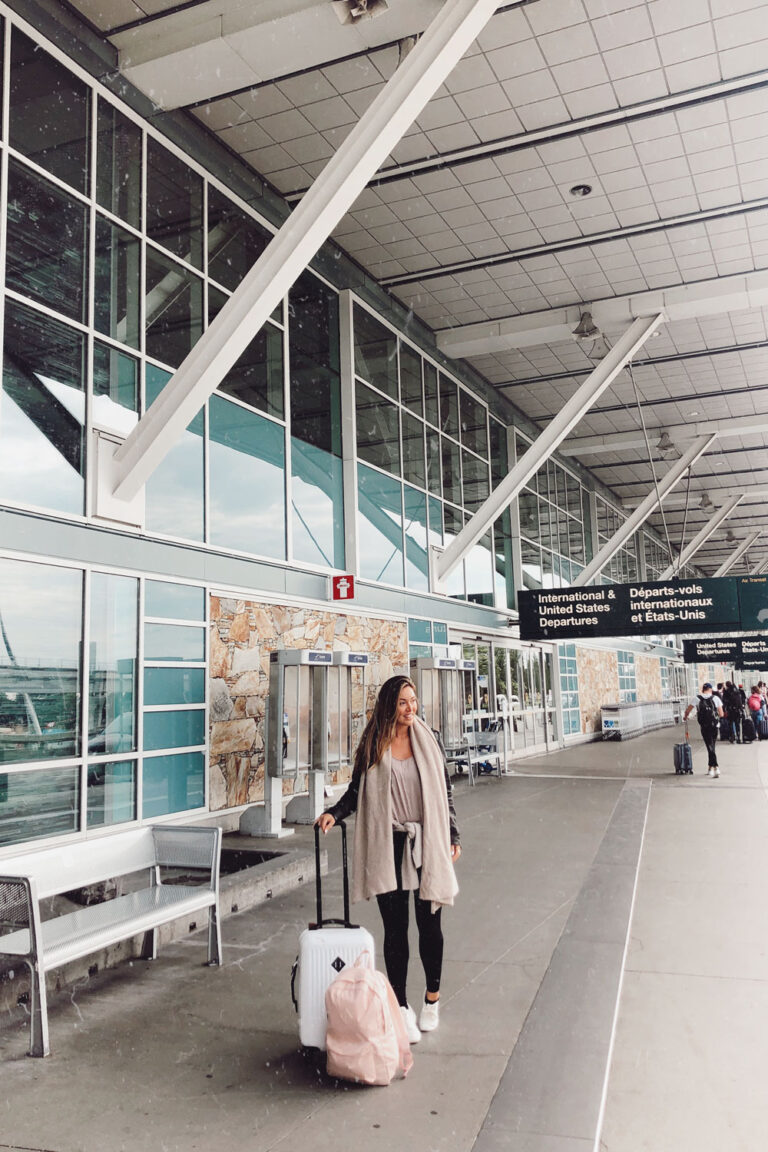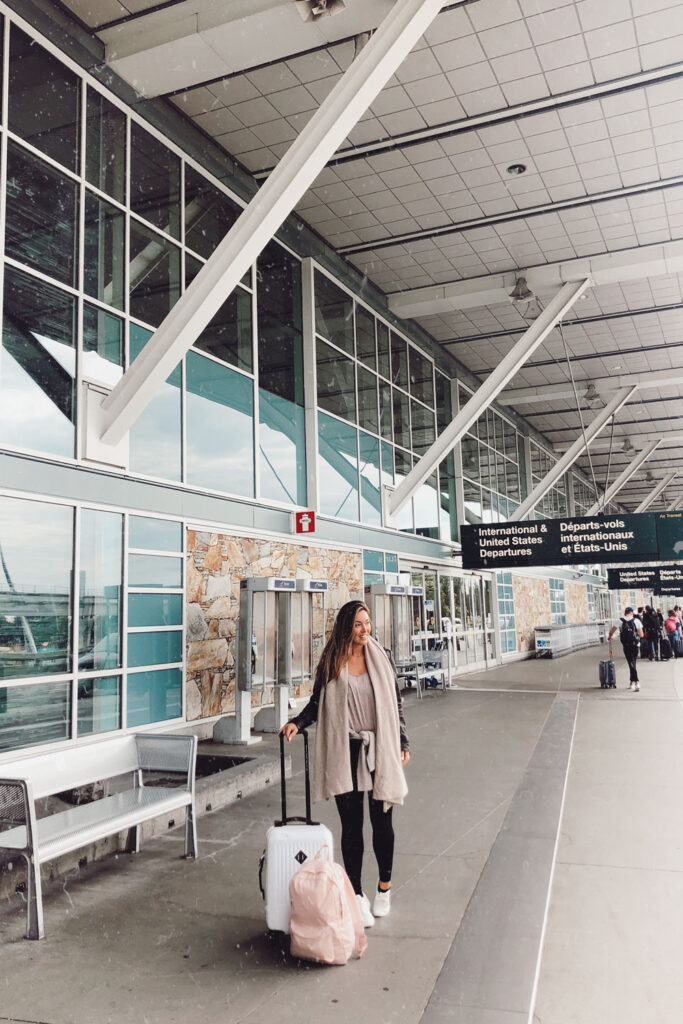 To semi-quote fellow Canadian Drake, I've been working on running out of pages in my passport for some time now. My goal is to actually fill it up by the time it expires—part of the reason the next 6 months or so are going to be a particular push! While travel is (in my opinion) the most incredible, life-changing experience money can buy, it's something that's worth having a bit of prep and organization for. Having a go-to of travel essentials (that varies year to year, hence the annual time stamp on this post so that I can update for next year!) makes getting prepped and up in the air again that much easier, and all these pieces also make travel so much easier for me during the trip too. Read on to catch my 12 travel essentials this year!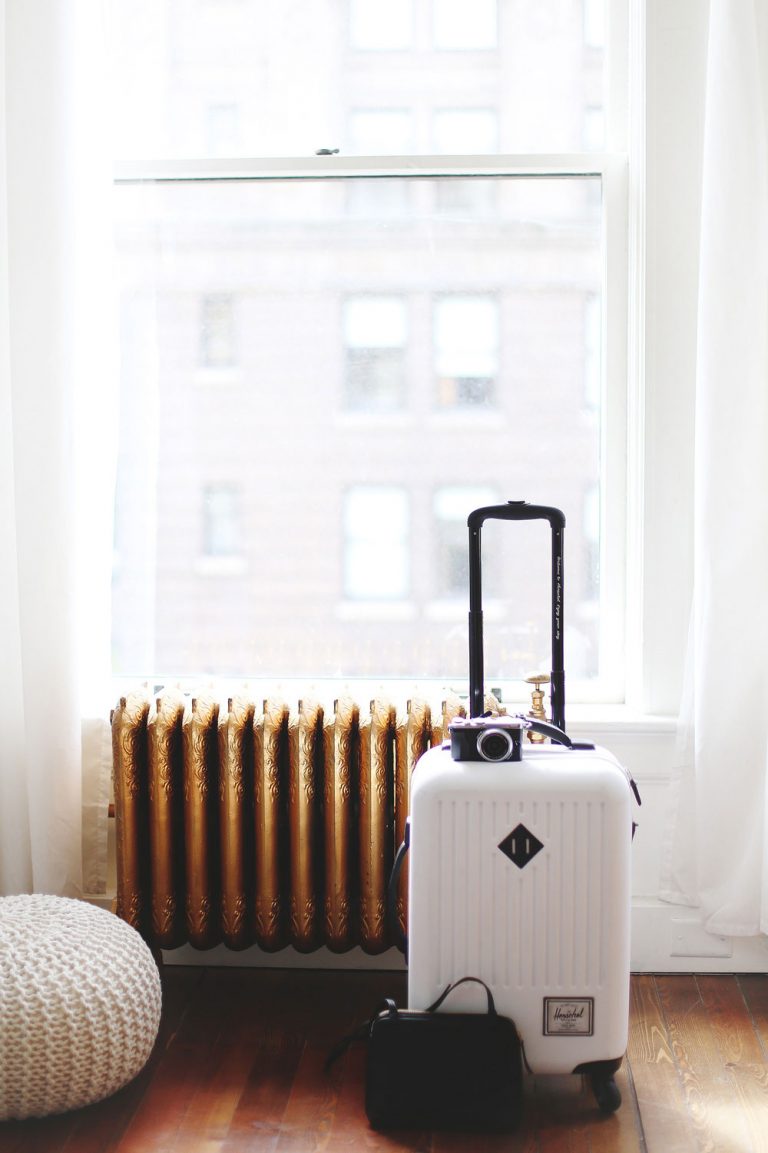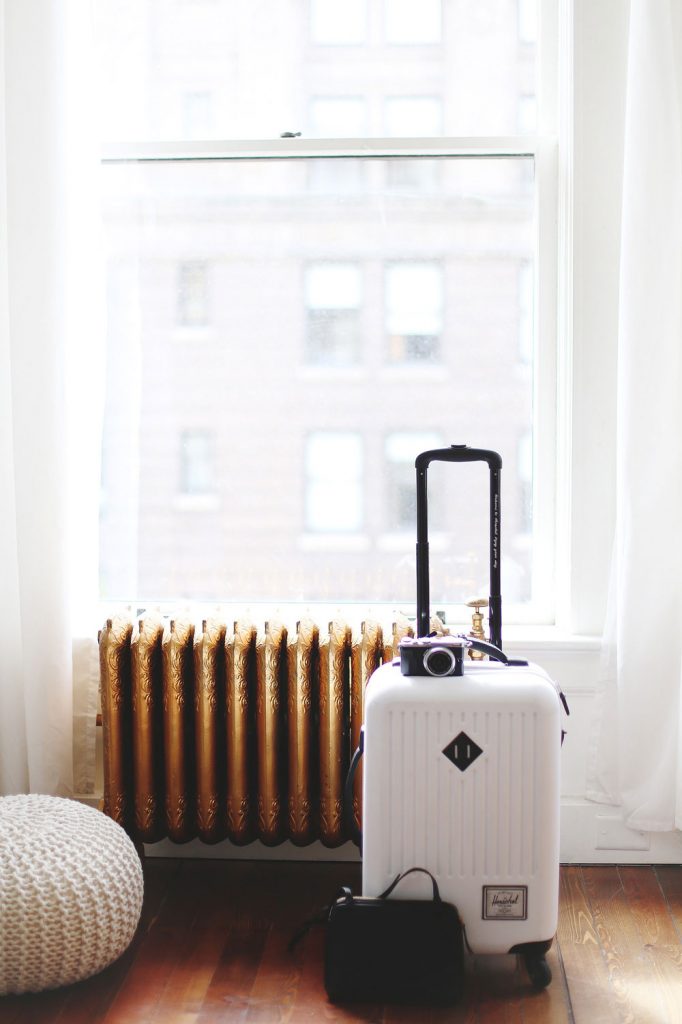 Herschel Carry-On Suitcase
Old faithful! I've been using this carry-on for years and years now and the reason I've been so loyal to it is that it genuinely fits so much in it thanks to its smart design, it fits into any airline's size requirements (even the super strict ones like Ryan Air or EasyJet) and its sleek and chic style makes me that much more excited to pack up for every trip! I get a lot of questions about keeping the white clean—I honestly just wipe it down with a general cleaner or Windex when I'm home and it's good as new! Seriously, if you've followed me for a few years you know this has been my go-to and it has served me so well.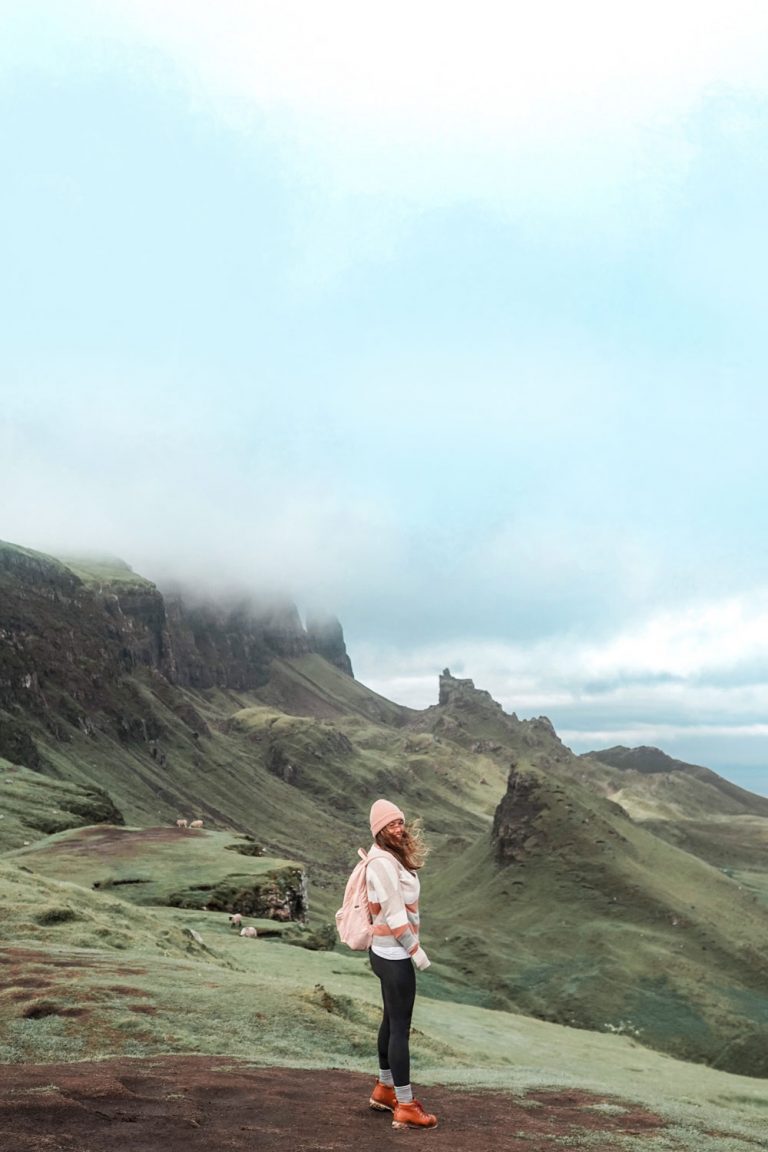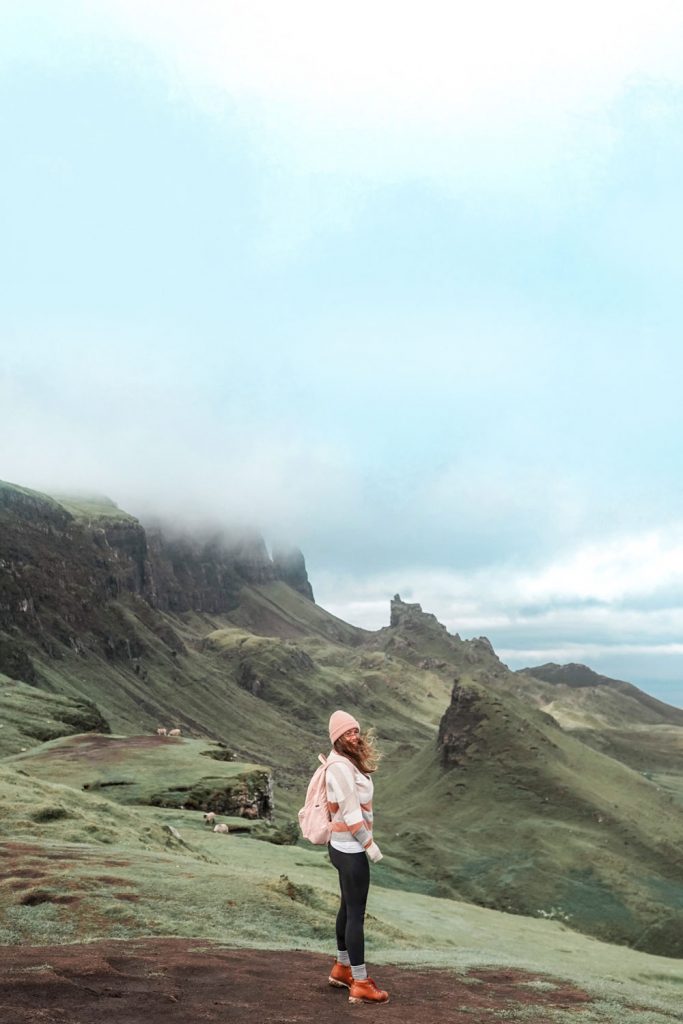 Herschel Backpack
This is in no way shape or form a sponsored Herschel post by the way, but it is a brand I really love and support just if it seems like there are a lot of their products! They're not only famous for their functional and stylish travel pieces (and have built the most killer social following, which is cool to watch grow!) but they're Vancouver-based and have a really great brand philosophy so you guys can probably tell I'm a big fan! I tend to be a loyalist too so if I really love a brand, I'll kind of buy up their whole stock. Anyway, their backpacks have always been my fave—I'm limited with space so I can't add in a laptop cover when travelling, so the fact that all their backpacks have such cushiony and protective laptop sleeves is so important for me. The compartment level is always exactly what I need—nothing too crazy (where it can almost feel harder to locate your things) but enough to be able to stow away essentials like pens, passport, wallet, etc easily. I used the Heritage Backpack in Cameo Rose for my last UK & Ireland trip—loved the lighter size!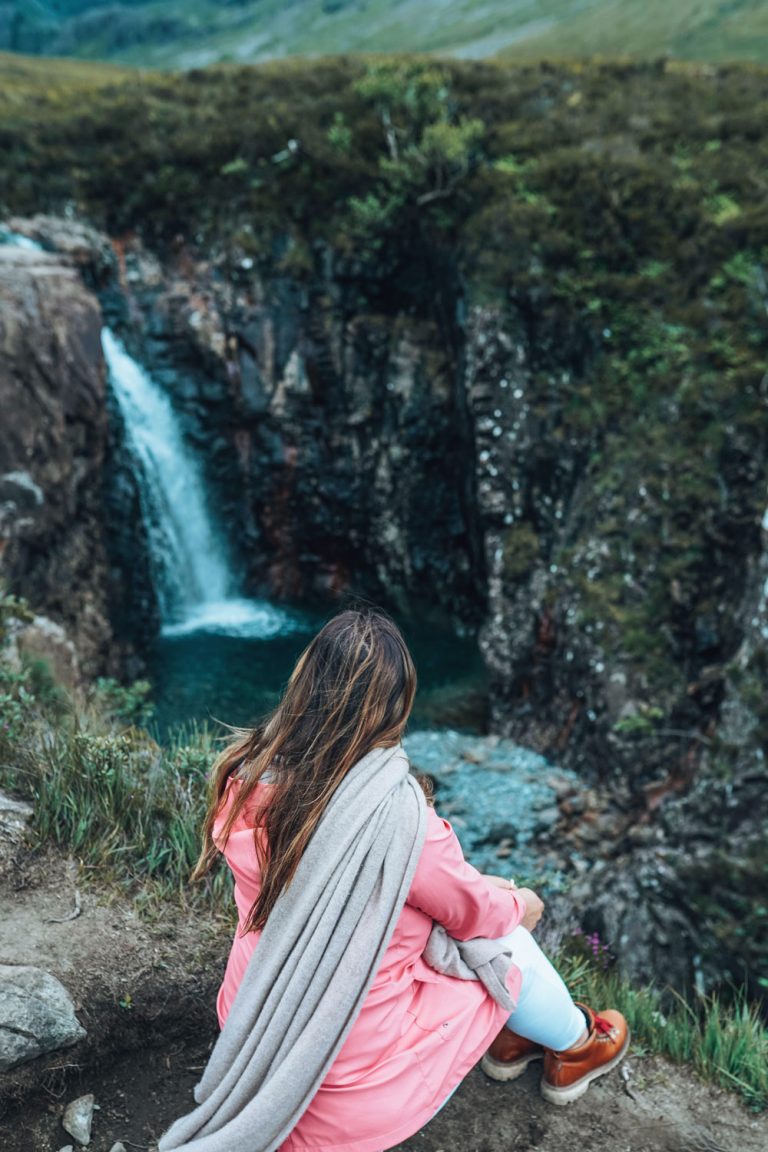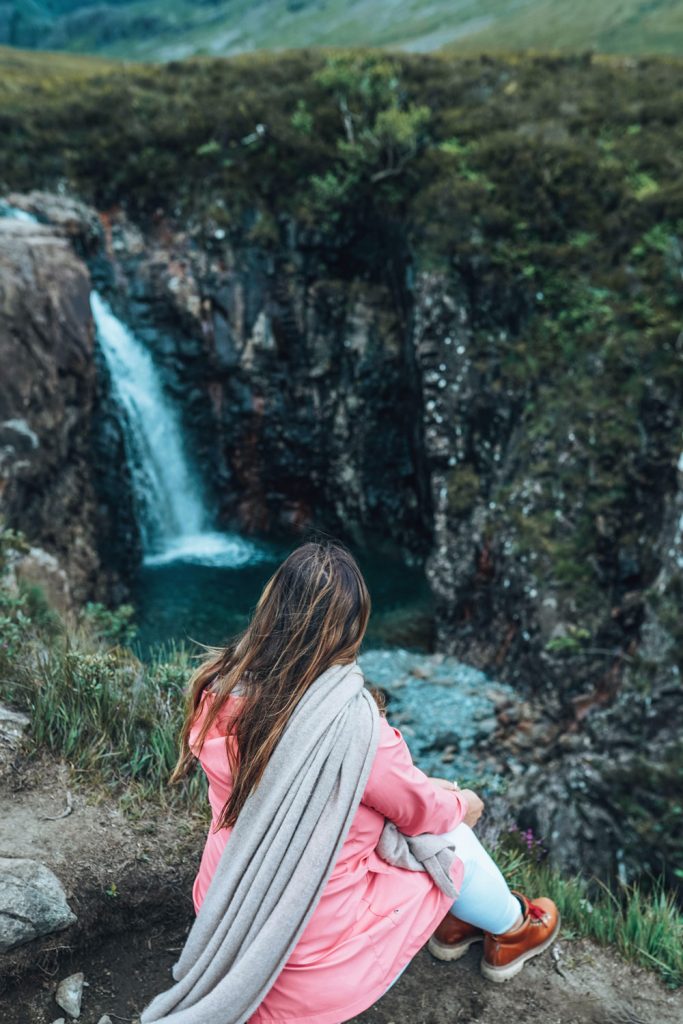 White + Warren Cashmere Travel Wrap
Another forever staple. I wear these travel wraps so much at home and on the road, it's probably reasonable to say that other than my suitcase, they're the most-worn and loved pieces in my wardrobe. I use it as a blanket in the plane or in chilly transit periods, it subs in as a pillow if I'm stuck somewhere for awhile and of course it makes for the most gorgeous, warm and chic scarf that I can wear a bazillion different ways!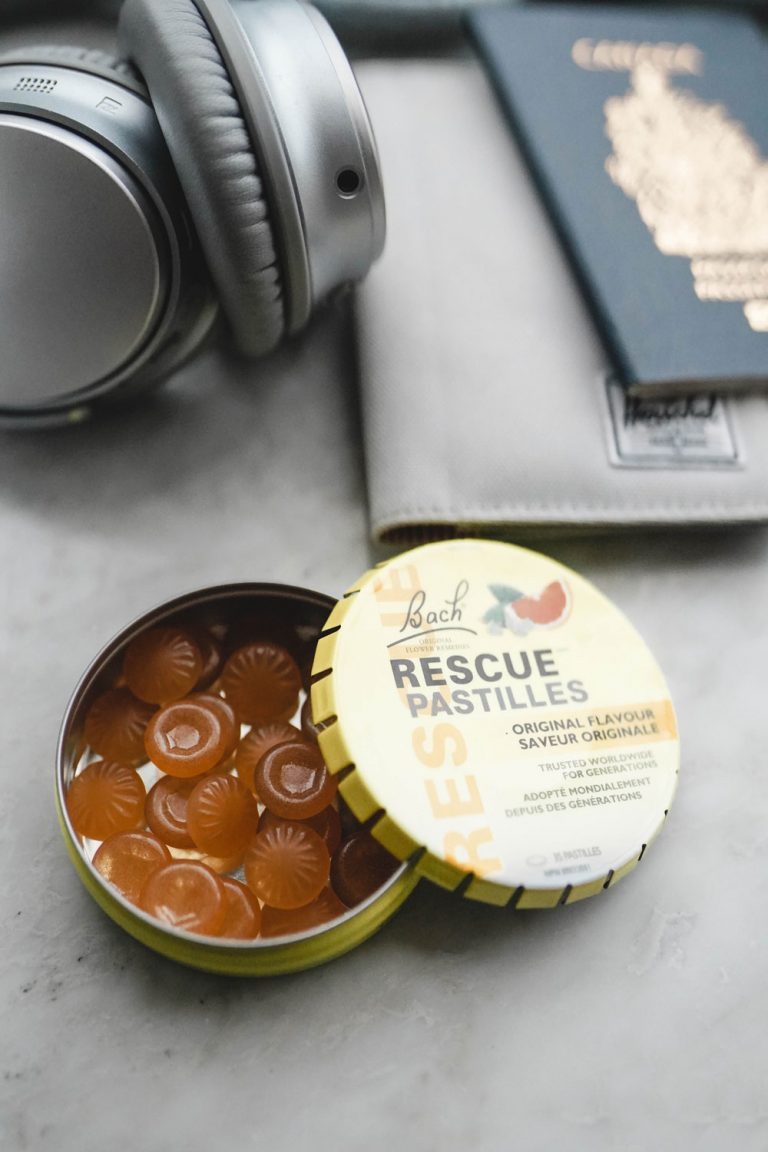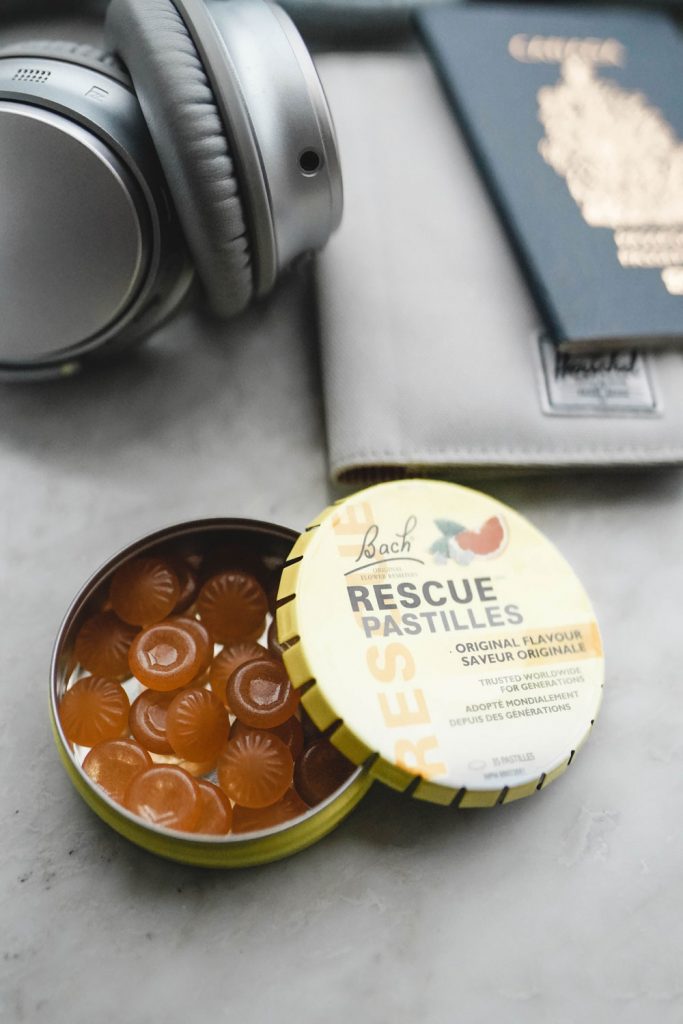 Bach Rescue Remedy
My friends and family always tease me about my tinctures (both CBD and my Bach Flowers ones), but even as someone who travels a lot, travel can get stressful and be wearing and I like to have the stress support! Also, they've all had to admit I stay pretty chill in a crisis over the years…they even let me give them tinctures sometimes now, which has shown how much they've come to accept it (I think). I'd say I'm a really good flier (though if you're not, I have a guide for overcoming a fear of flying here, something I used to struggle with), but I've had a couple really intense turbulence patches in the last couple of years, crazy long flight delays in insanely hot planes waiting on the ground, minutes to make a flight and running across the airport, etc, etc—basically, the usual smorgasbord of travelling hiccups! I like to take a Rescue Remedy pastille when these stressful moments pop up and honestly, they really help me stay calm, chill and present. If you're into something natural and gentle to help zen you out during your travels, I've had such good experiences with these!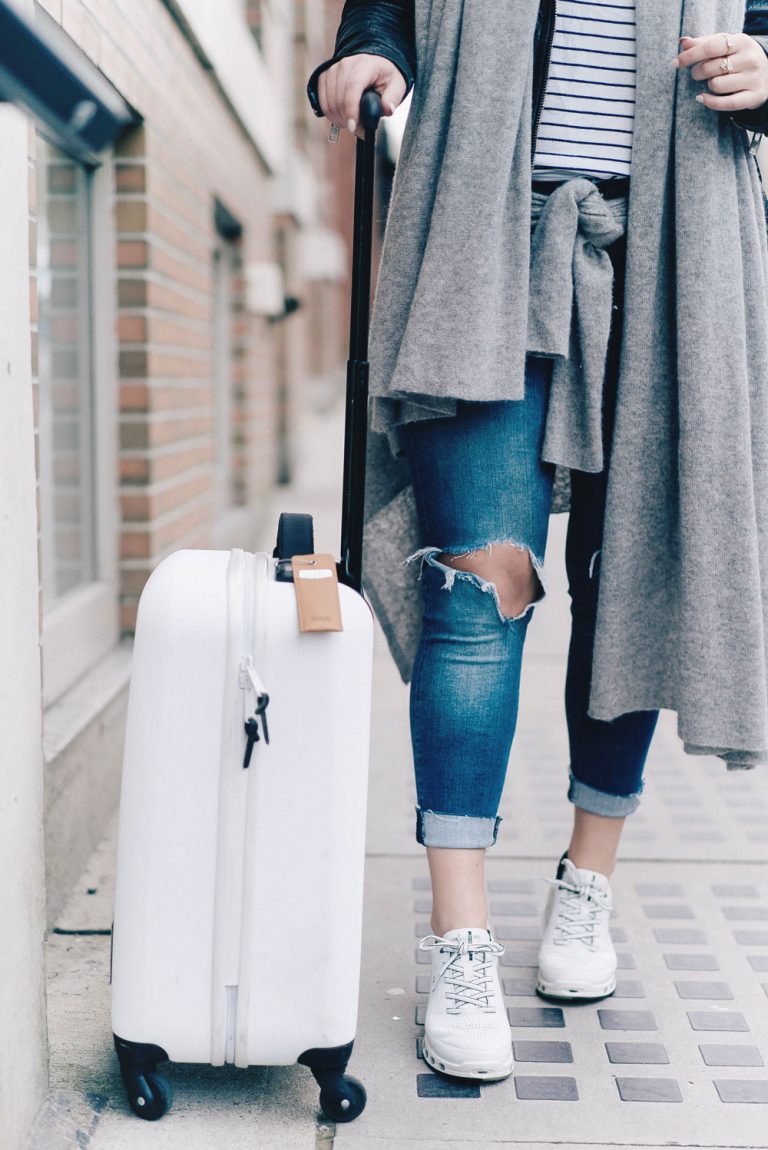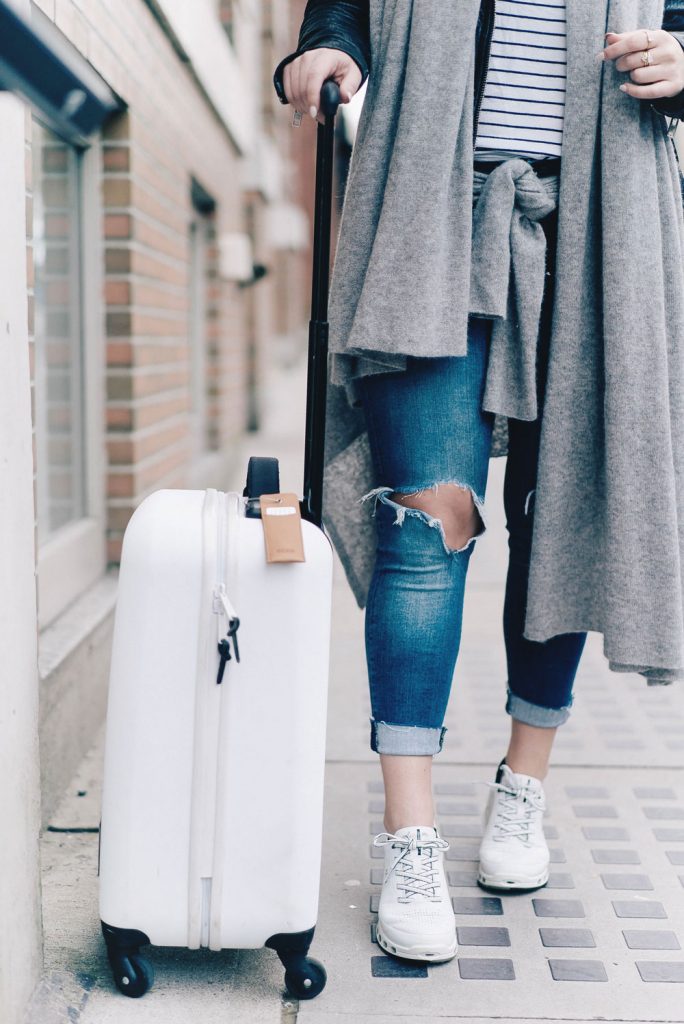 Comfy Sneakers
I see people doing city travel in heels and I honestly can never understand how or why. Unless you're doing a city by car or taxi, I need to be comfy while I'm travelling because I'm usually logging 20-40K steps in a day and don't want to chance having back problems while I'm trying to enjoy my trip. We're so spoiled for choice with cute sneaker options nowadays too that there's really no excuse to not save your feet, hips and back and opt for a cute but comfy option—my faves are AllBirds, APL's or Converse!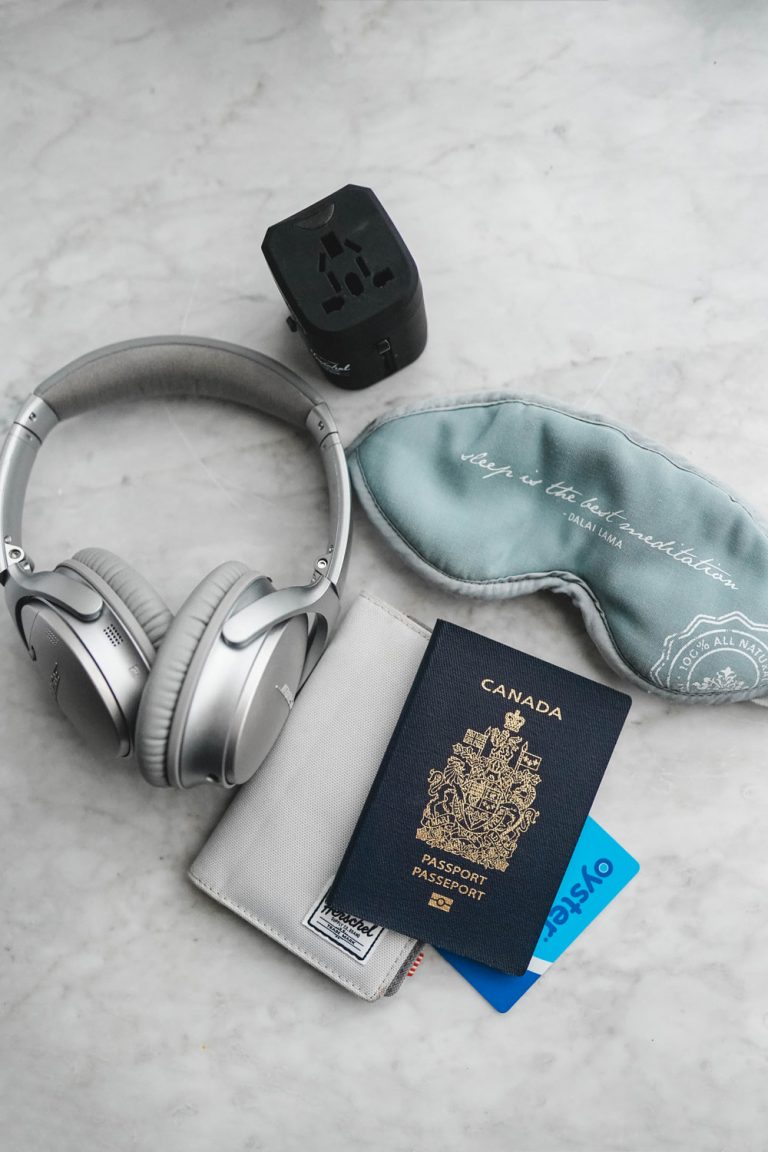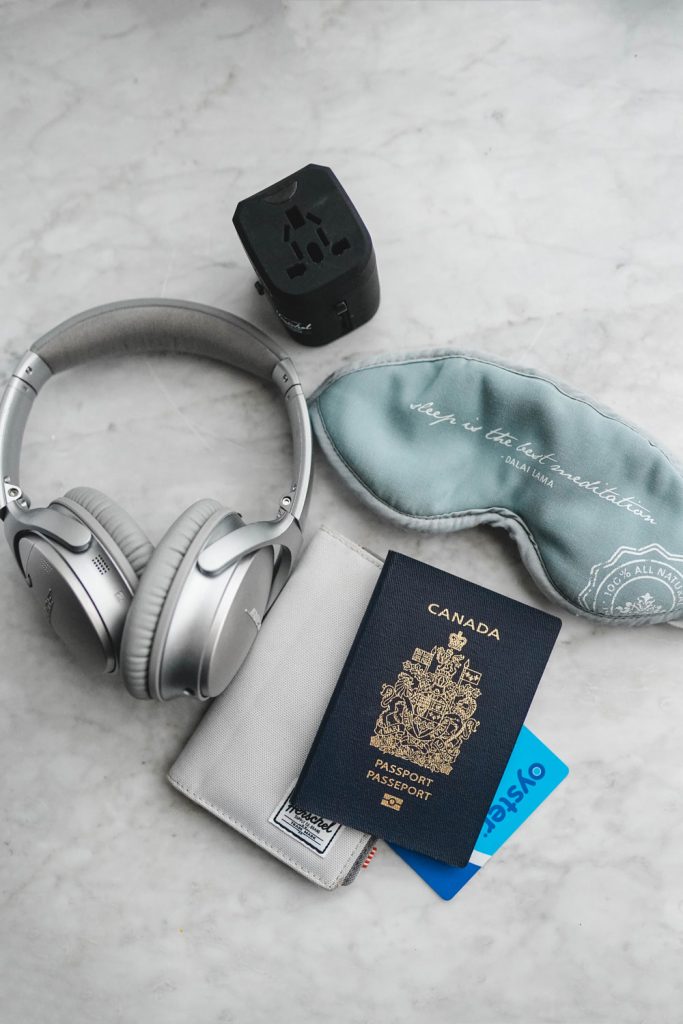 Universal Adapter
Yup, getting into some tech! I'm a bit of a tech nerd as it is, but when you're travelling you need to have some serious help in this department because the tech or electric situation can be totally different and unreliable when compared to home. I have about 6 universal adapters on the go, but really liked this Herschel one as it was a bit sleeker than some of the other ones I've used before (and sturdy—I find mine break a lot in the past!). If you're an avid traveller, worth having a universal one that has options for every outlet type around the world—the only specific ones I have are some Europe ones since I go there so much, but universal just makes life a bit easier because even in Europe, you might have some different options (just think the UK & Ireland vs France!).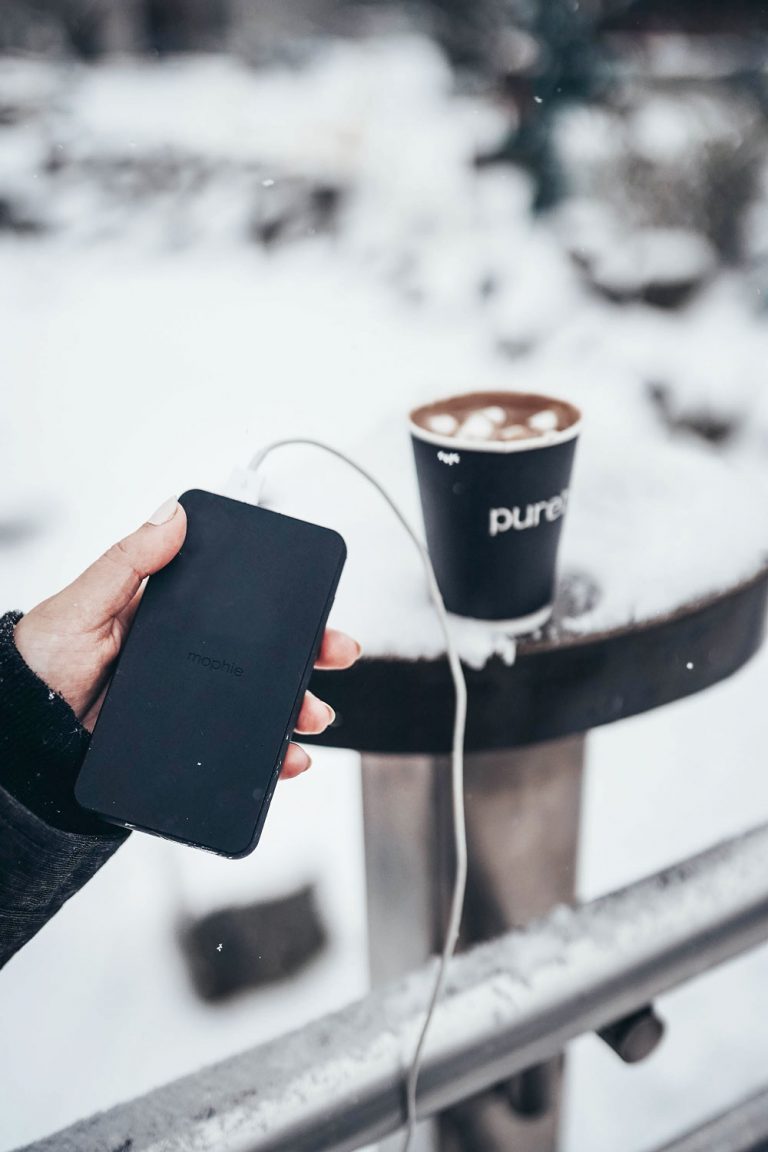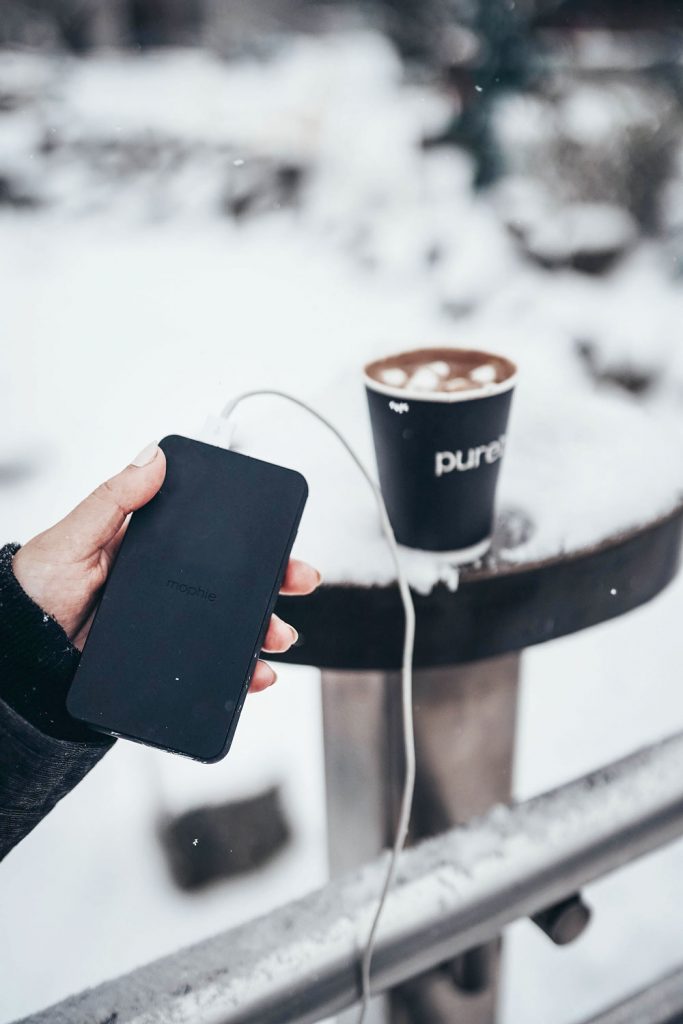 Mophie Power Bank
There's nothing like getting all your Netflix and Hayu shows downloaded only to board the plane, find your seat and discover there are no outlets…and your flight is 10 hours long. I know some people like to use flights for quiet reflection and reading a good book, but I'm sorry I like to binge Gilmore Girls and Love Island and if I can't do that I will be pretty miserable. I carry a power bank with me everywhere when I'm travelling. It's not only key for when you're up in the air, but when you're travelling too—it can mean the difference between being able to access your Google Maps for directions, making an emergency call etc or being in a real pickle.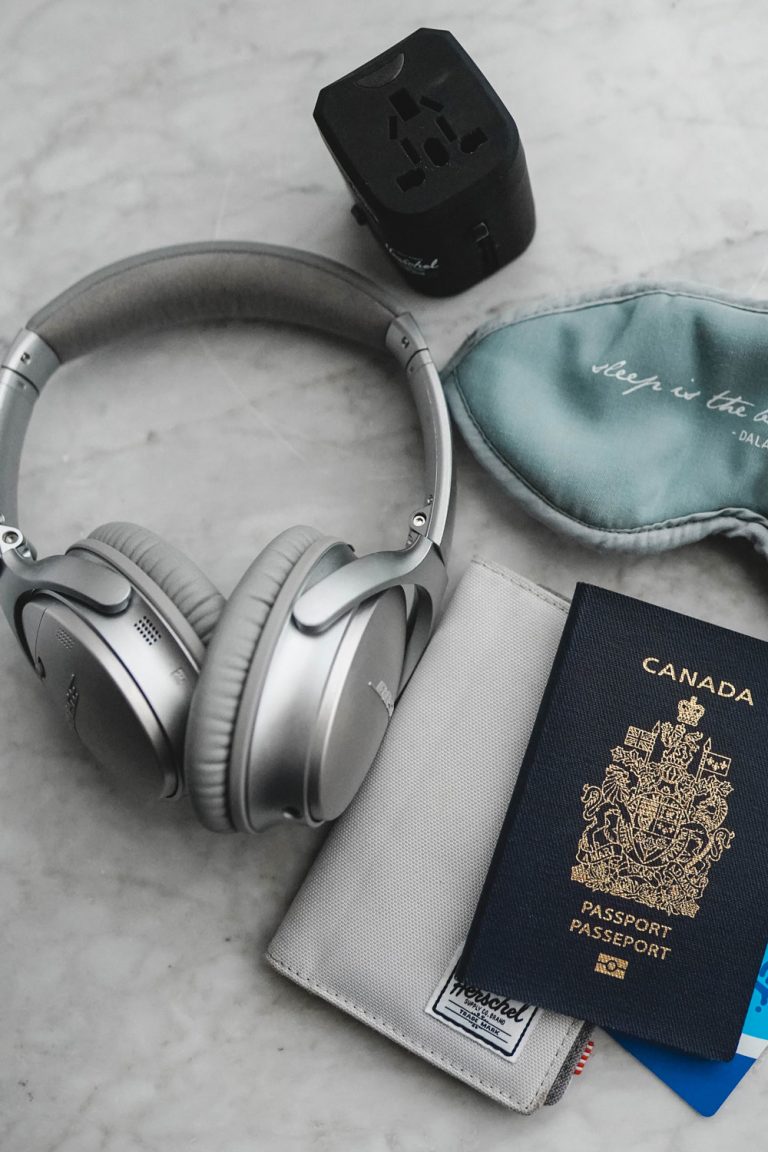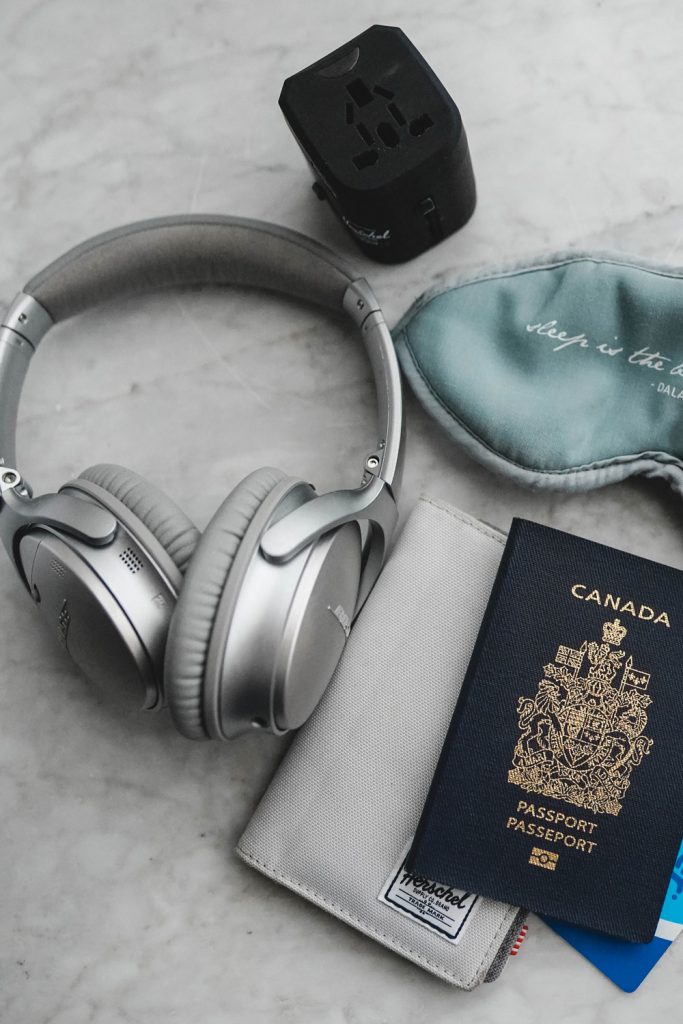 Bose Headphones
These are hands down the best—noise-cancelling, super comfy and also easy to pack (they fold up really well). What I like is even if I need to take a little nap, their noise-cancelling effect still works to a certain degree, muffling other airplane noises even if I don't have anything playing. I love these so much!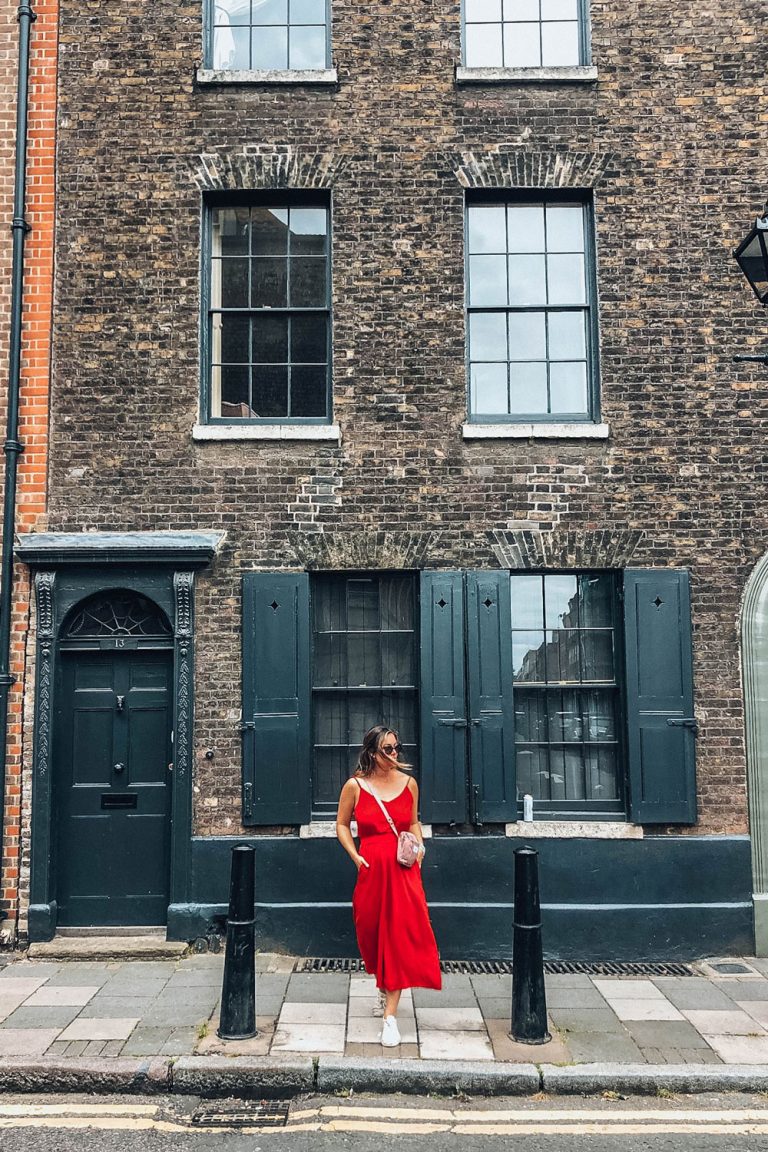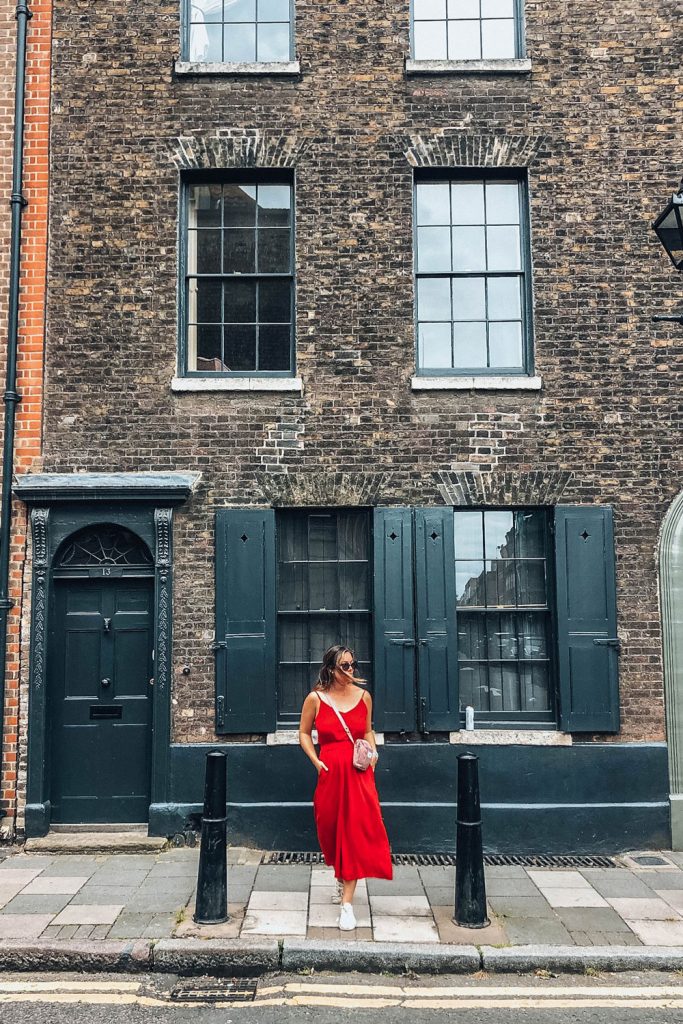 Herschel Hip Pack
Yup, another Herschel piece! What can I say, they make good travel pieces! I loved this hip pack on our last trip because it was really cute and on-trend while also being super functional—really easy for me to store all my main essentials in an easy-to-access way. Particularly when travelling alone, it's nice to have all your pieces close to you, and it's awesome that now that these are in style, you don't stick out as a tourist with them! Particularly because there's so many cute options now.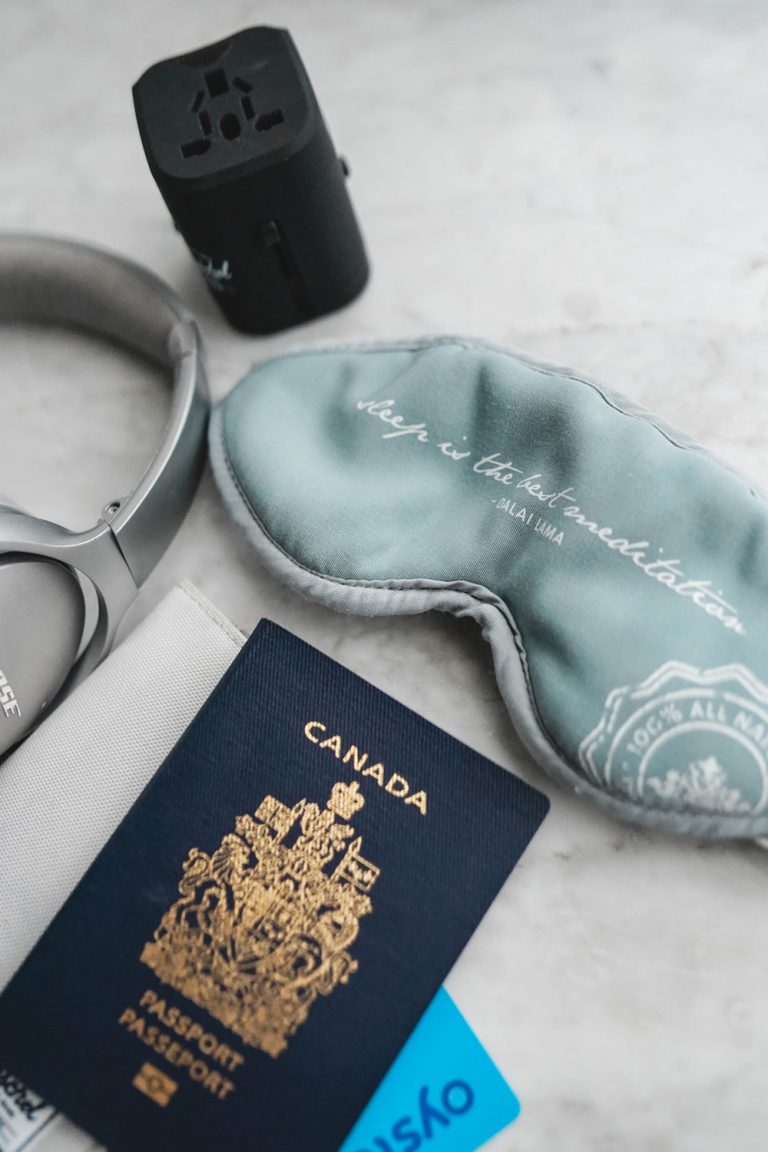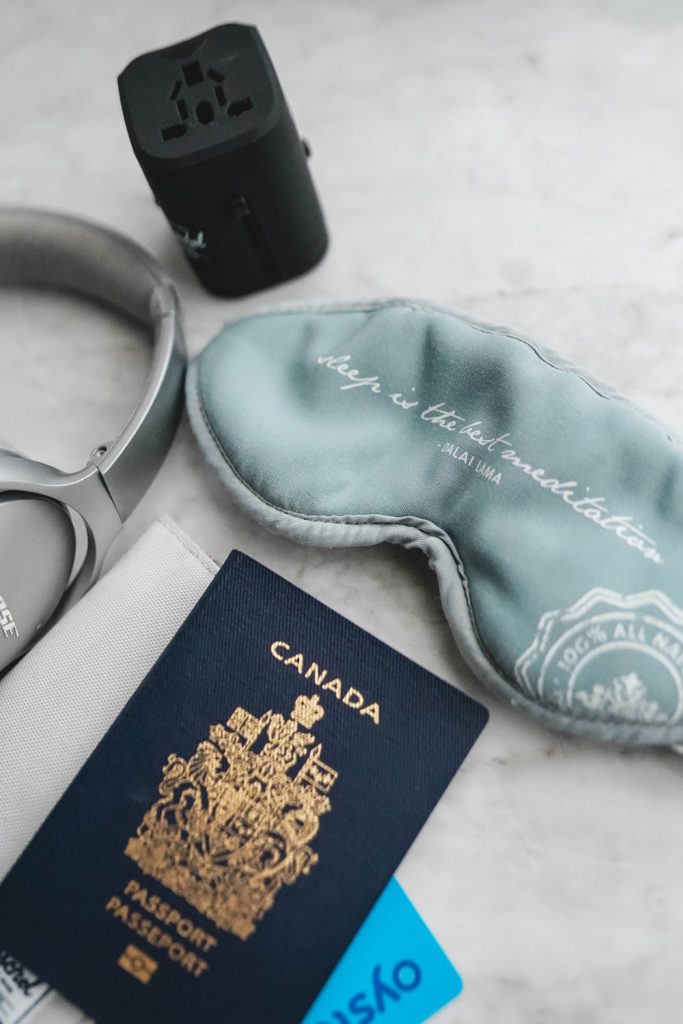 Saje Sleep Mask
I've been using this sleep mask for so many years now that the simple feeling of having the weight of this around my eyes puts me to sleep instantly—my body has so associated it with sleep it's an automatic response. I love how comfy this one is, the light lavender scent (thanks to the satchel inside) and despite not being a "black out" sleep mask, I find it really does black out pretty much all light. An essential for in-flight and really, every night of my life—I seriously can't sleep without it!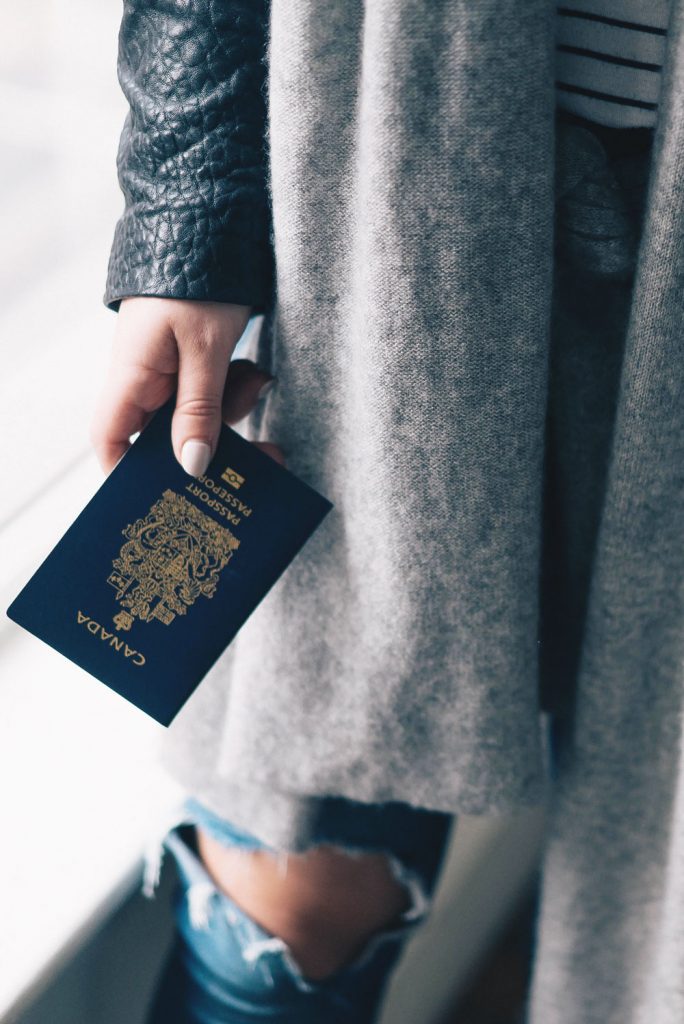 Nested Naturals Luna Kids Sleep Aid
I can barely take Neocitron without feeling high for like a day and a half, so needless to say medicine and supplements can have a pretty strong effect on me. I'm not a fan of sleeping pills or anything that "induces" you into one state or another (this is just a personal preference for me as I find they're too strong for me and really don't work well for me), and even melatonin on its own didn't seem to work that well for me in resetting my circadian rhythm and beating jet lag. I discovered these berry chewable tablets from Nested Naturals, which have a very mild but effective mix of lemon balm, valerian root, chamomile and melatonin and it has been a godsend for me. I take it about 30 minutes before I want to fall asleep and I swear, while it doesn't knock me out, the general feeling of sleepiness and needing to go to bed comes on in 30 minutes like clockwork. This has also helped me sleep through the night on those first couple of critical nights into a trip—I swear by these. And again, particularly love that they're non habit forming, super gentle and really so effective!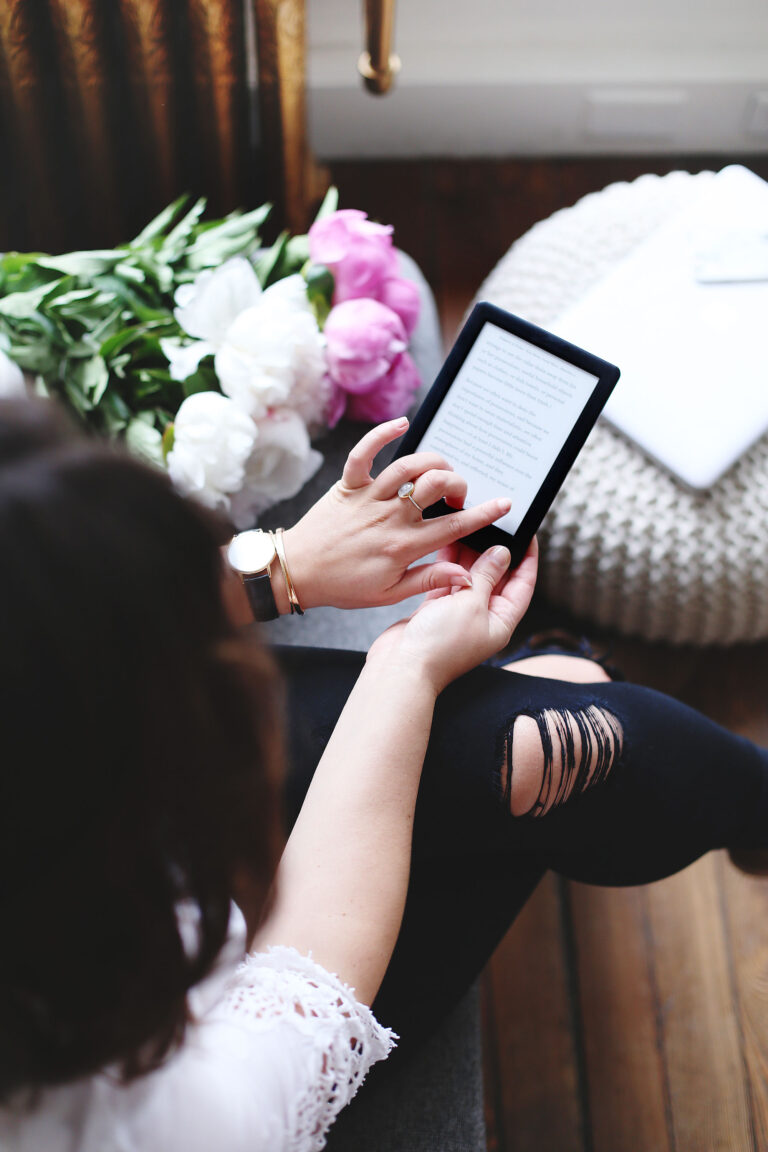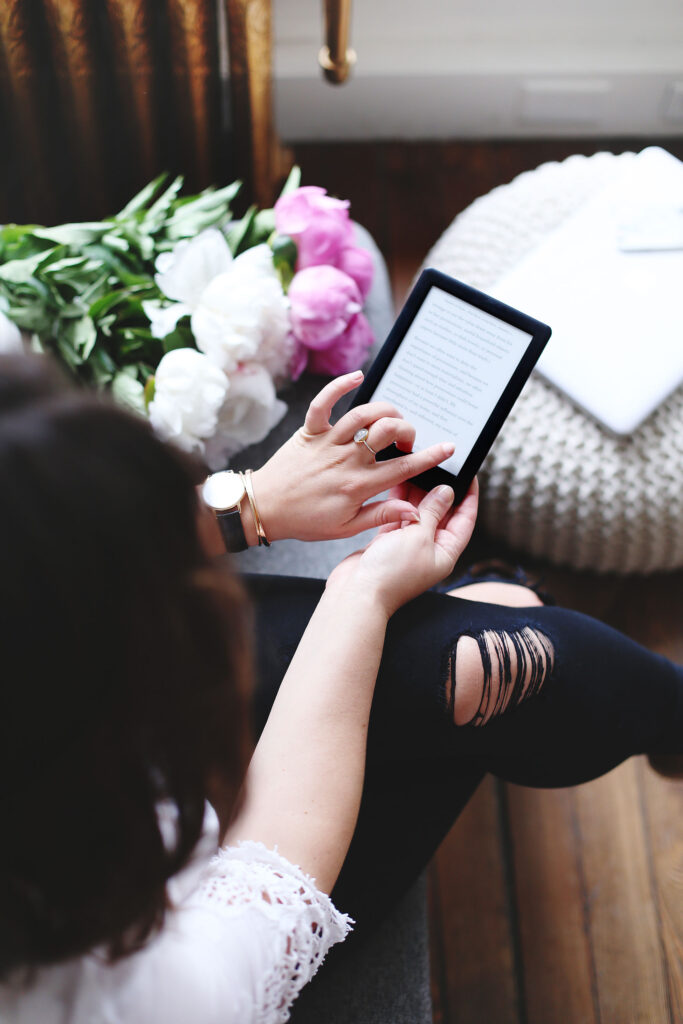 Kobo E-Reader
I try to download a bunch of books on here so that while I'm flying, on a bus or train or just trying to wind down before bed while travelling, I have something sleek that holds tons of books that I can access easily!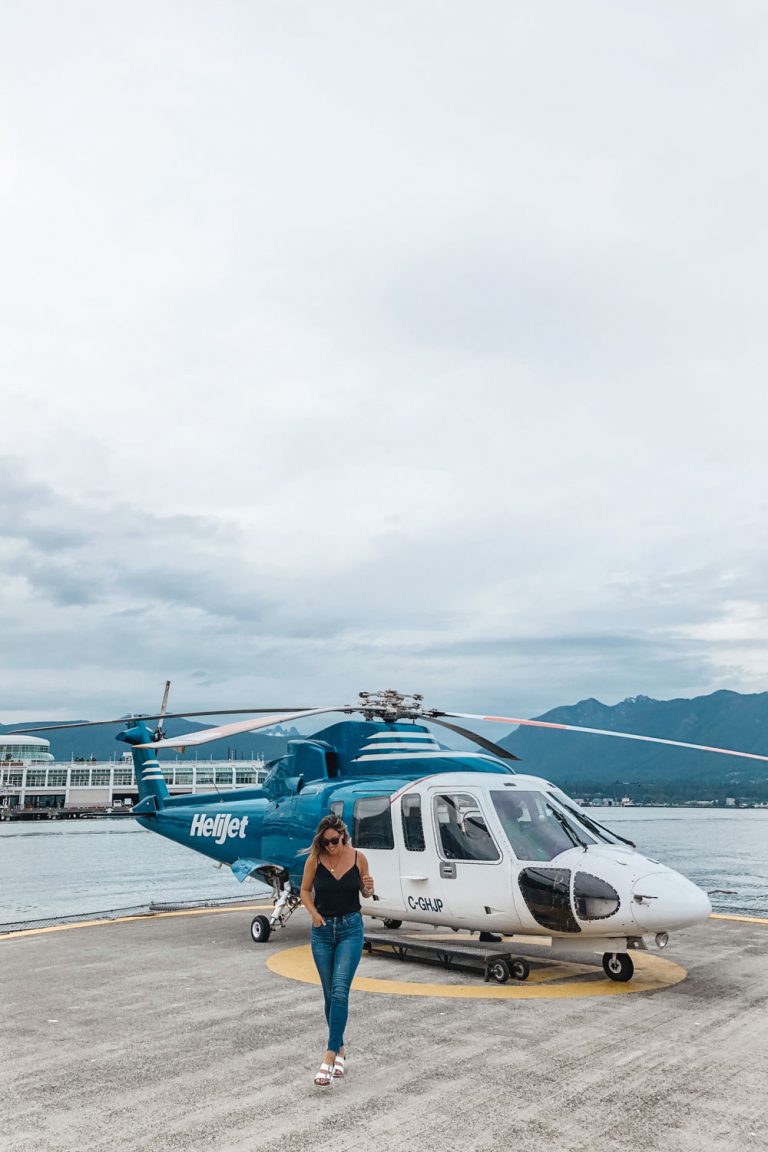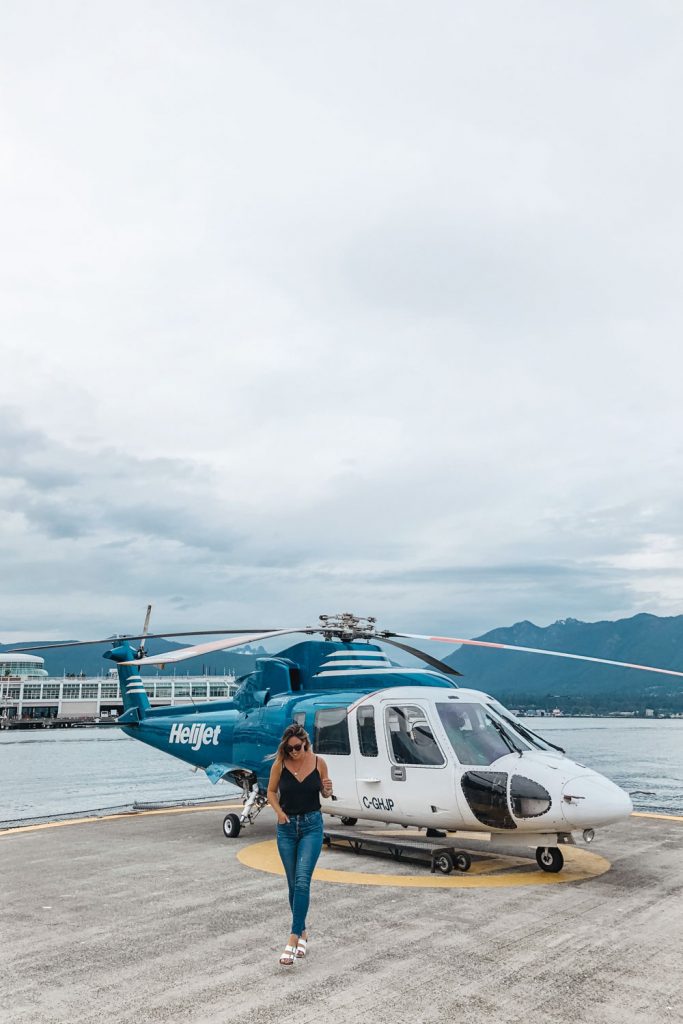 And that's it! Those are my current top 12 travel essentials—there are so many other little things I love and need on every trip (like chic sunnies, little travel sacks for all my different packing categories, toiletries, etc) but these are the 12 things I absolutely need on every trip. What are your travel essentials? Tell me in the comments below!
SHOP THE POST