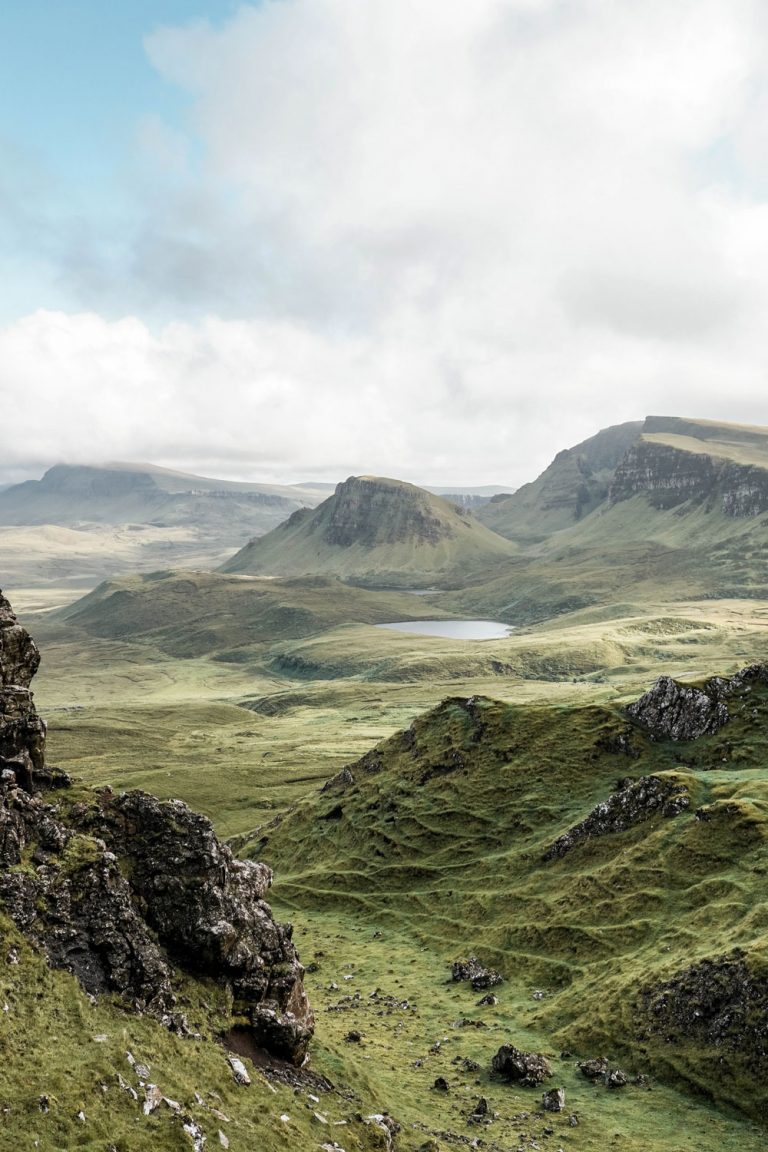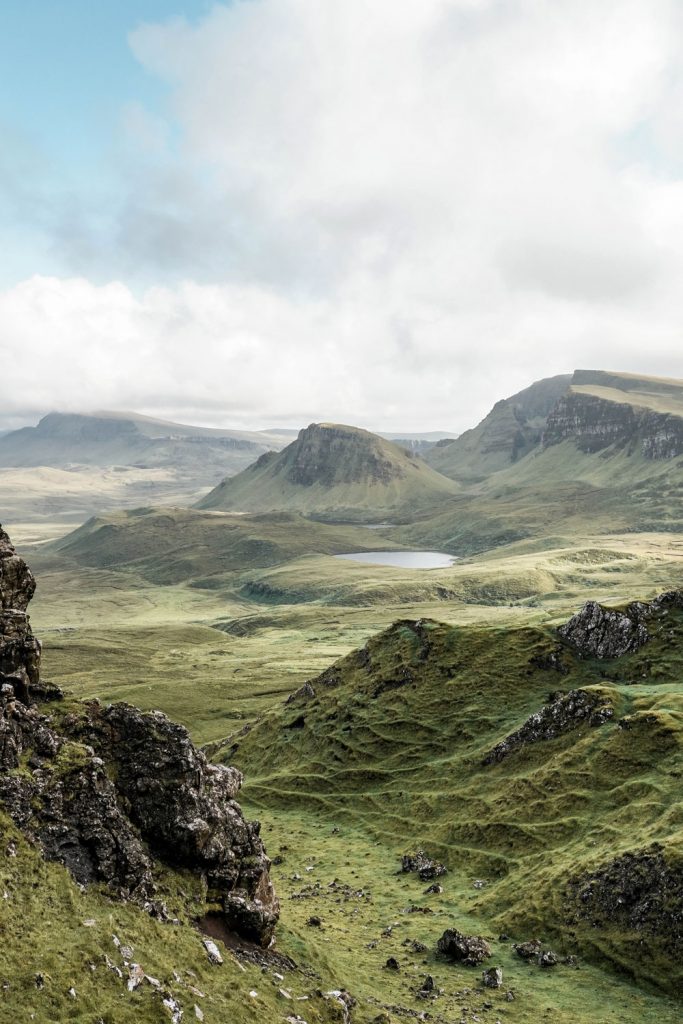 I am so beyond excited to kick off my Scotland content because I fell so in love with this gorgeous country on my first visit earlier this summer. While Ireland is one of my all-time favourite countries, I've visited it so much (I think we're around 8 times at this point?) that I was really excited to visit somewhere new once we wrapped our Ireland adventures. Scotland did not disappoint—in fact, it wildly exceeded all of my expectations. In addition to me just being plain excited to relive one of my favourite trips ever, I've also randomly had a lot of messages over on Insta from some of you saying you're headed this fall and really would love aaaaall the tips before then, so I'm working hard to get as much Scotland content live as possible! I want to kick off first with the basics that you should know so that from the onset, you're totally prepped for a Scottish adventure.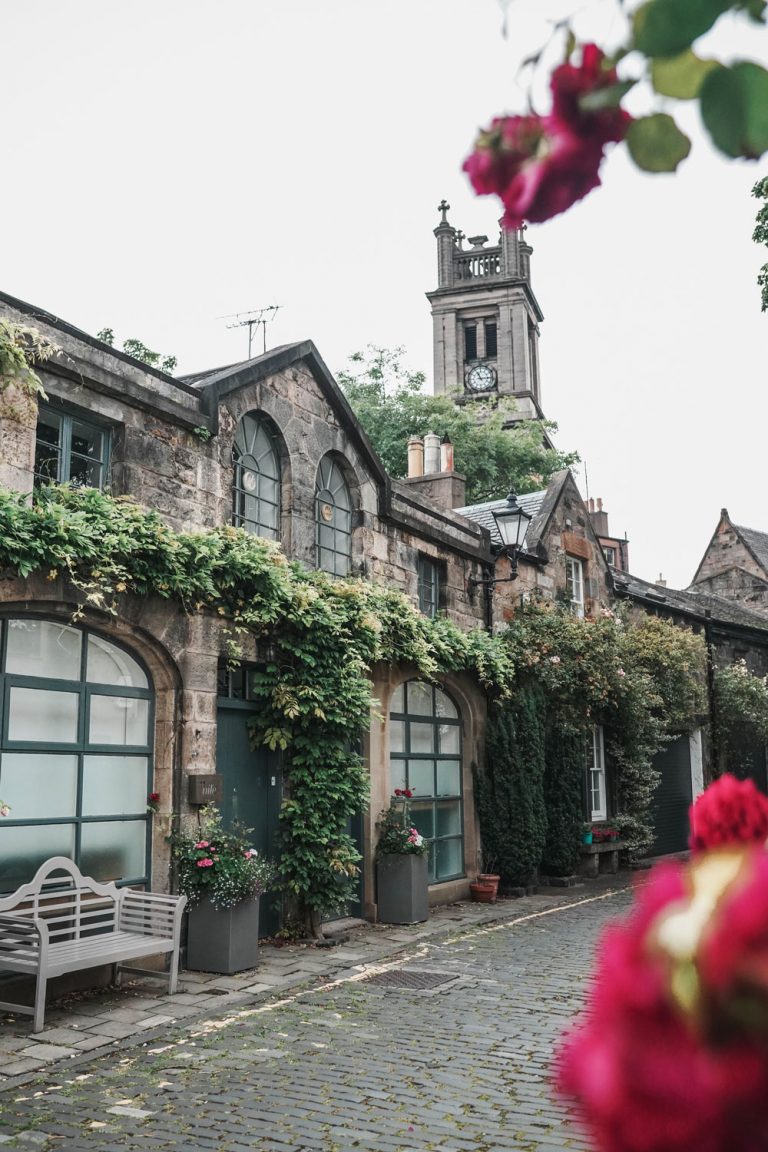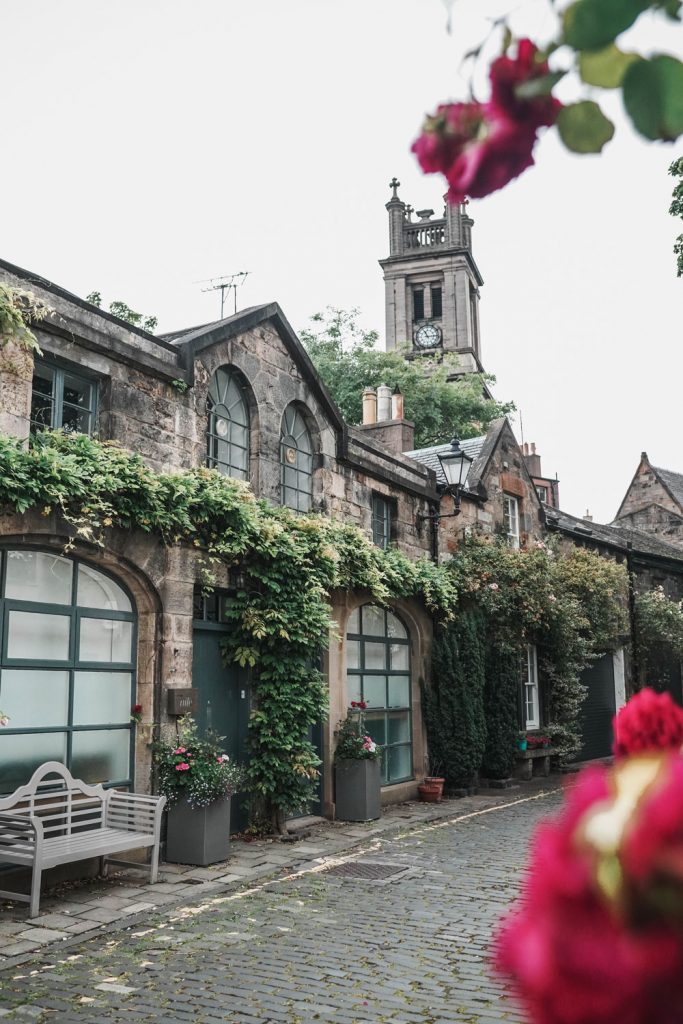 WHEN TO GO
As I'm sure you can see from some of the snaps I've already shared from Scotland, even in the summer, the weather can be all over the place (particularly in northern parts, like in the magical Isle of Skye—was pretty much layered up the same way I would be in November there on some rainy days). In other words, you need to be ready for any and all kinds of weather no matter what the season is! Personally, from what we'd heard from locals I'd suggest going in summer, late spring or early fall—in late spring, you'll be lucky enough to see areas in full bloom and Edinburgh is known to have gorgeous cherry blossoms in the spring, while in the early fall you'll get beautiful changing leaves. I would probably not elect to go in the winter because while it'll be quiet, it'll be too cold (unless you're truly a winter lover in which case you might like it!).
The summer is an amazing time to go as well (we went in July) because the temperatures are never sky rocketing, but just know that things book up fast in the summer, particularly in Isle of Skye and Edinburgh. My main suggestion is to book accommodation first because particularly in Isle of Skye, there is a limit to how many amazing places are available!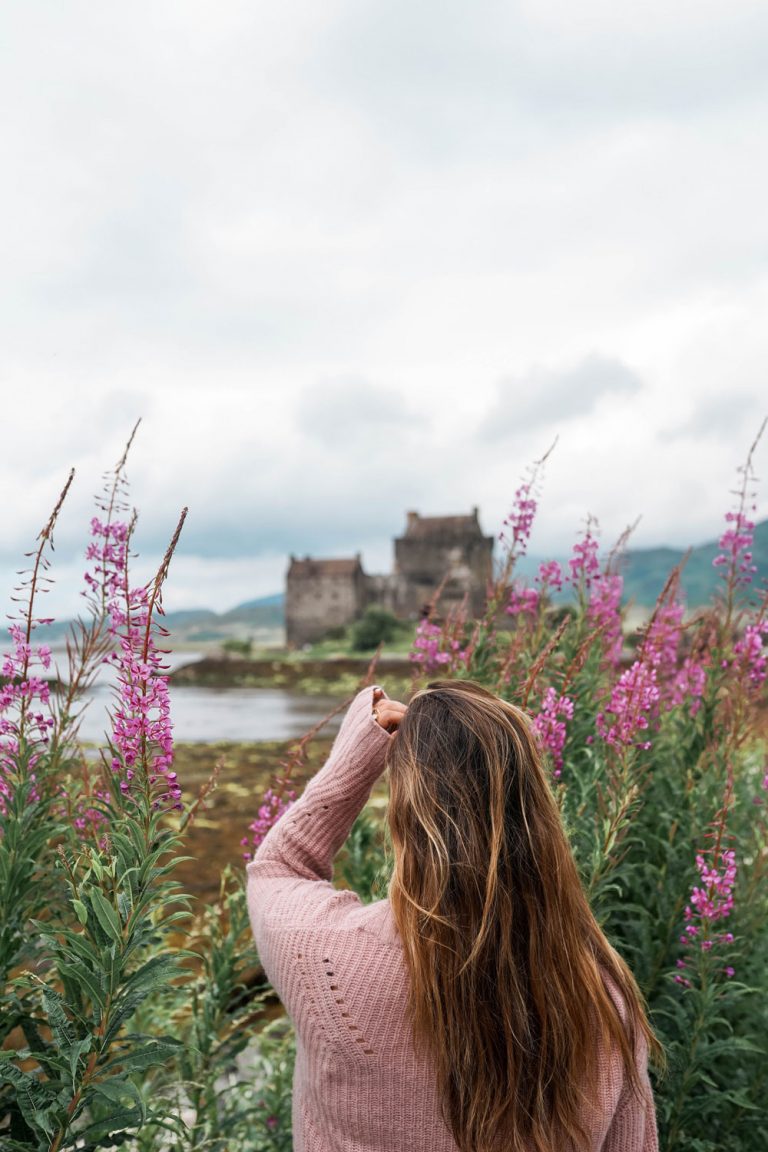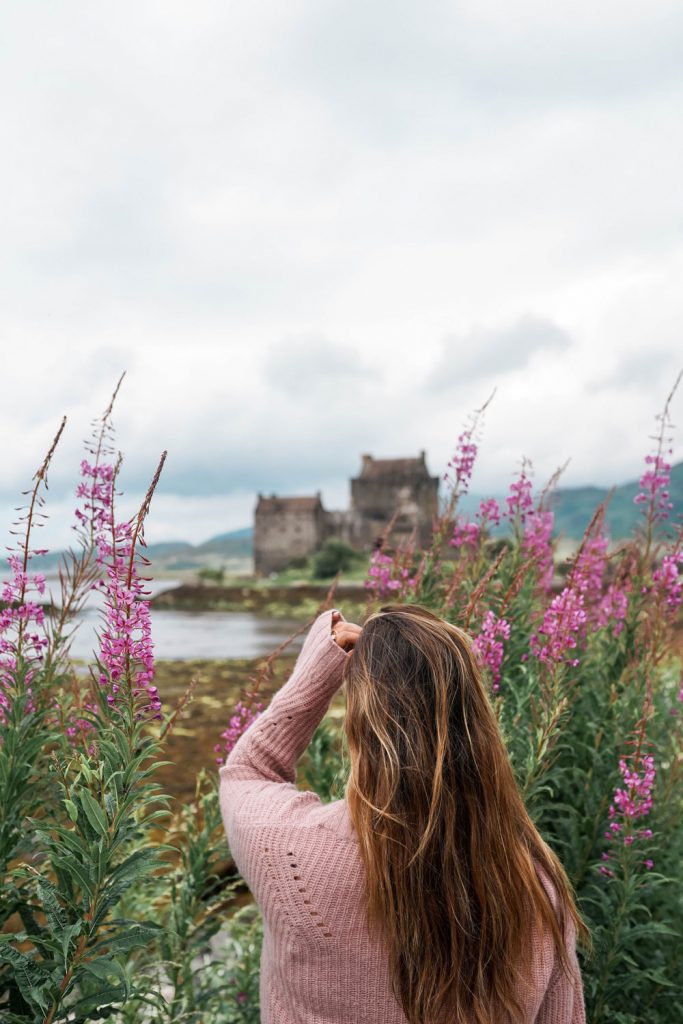 HOW TO GET THERE
The majority of you are from Canada or the USA, so great news for you—Scotland is super accessible! You can fly direct from a number of cities right into Glasgow or Edinburgh (particularly if you're further out east), but there are direct options from Vancouver or other West Coast/central locations as well. There are other flights that connect through Toronto or London (specific to my other Canucks, likely New York or Chicago for any Americans flying from out west), so you'll have lots of options for getting in pretty directly. It's best to start in either Glasgow or Edinburgh if you're going to explore the country and then explore in a circular way to the other main city since they're both main ports of entry/exit, but also happen to be pretty close to one another in case you have a return flight out of the same city!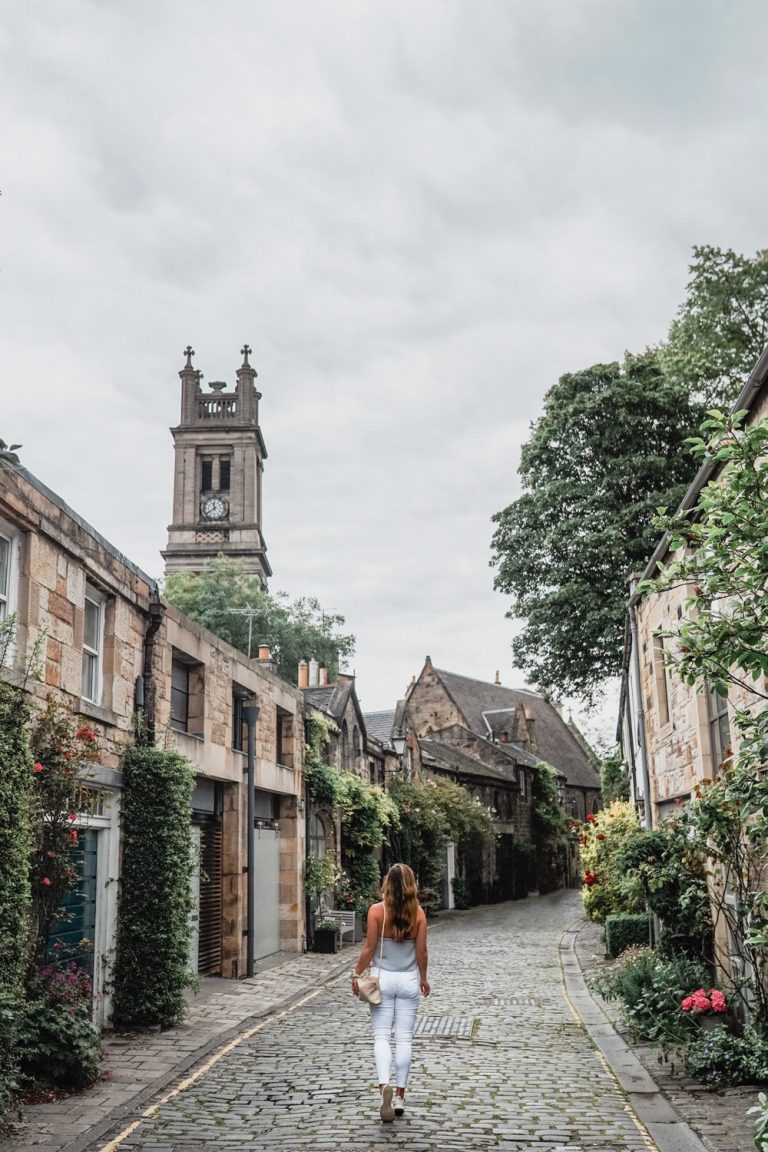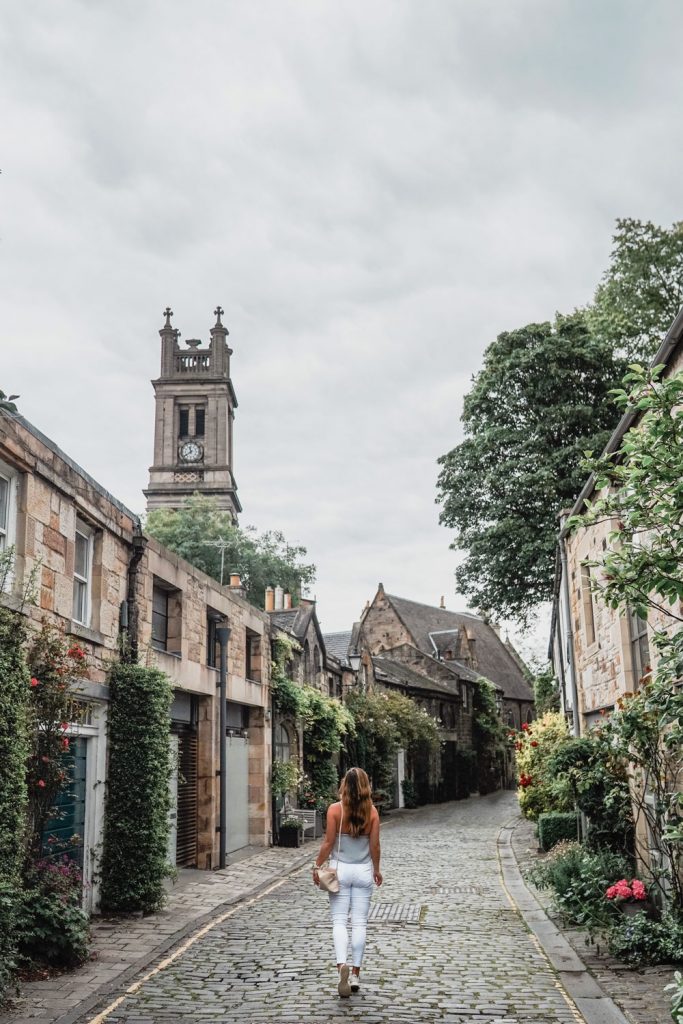 GETTING AROUND
There are apparently some really great tours (I've heard really good things about Rabbies) so if you're travelling alone or are not confident driving, no need to despair—you'll still be able to see lots of the country and most parts of the country are within 5 hours of driving so you can manage a day trip (albeit a long one) out of most anything if you're visiting Edinburgh or Glasgow. Having said that, I would really suggest renting a car because you'll be able to just see so much more and get around as you please! Check out my travel guide about driving on the left side of the road for UK & Ireland because this will really help end any of your fears about driving—Matt said it was a total breeze and compared to Ireland, the whole process of both renting and driving in Scotland was way easier (though Ireland isn't bad at all either, we just found the rural roads a bit more tended to in Scotland). I'd really suggest booking with Hertz—#notsponsored at all, but have had really good, consistent customer service with them no matter where we've booked in the world. As far as getting around cities, both Glasgow and Edinburgh have Uber which was what we used the whole time!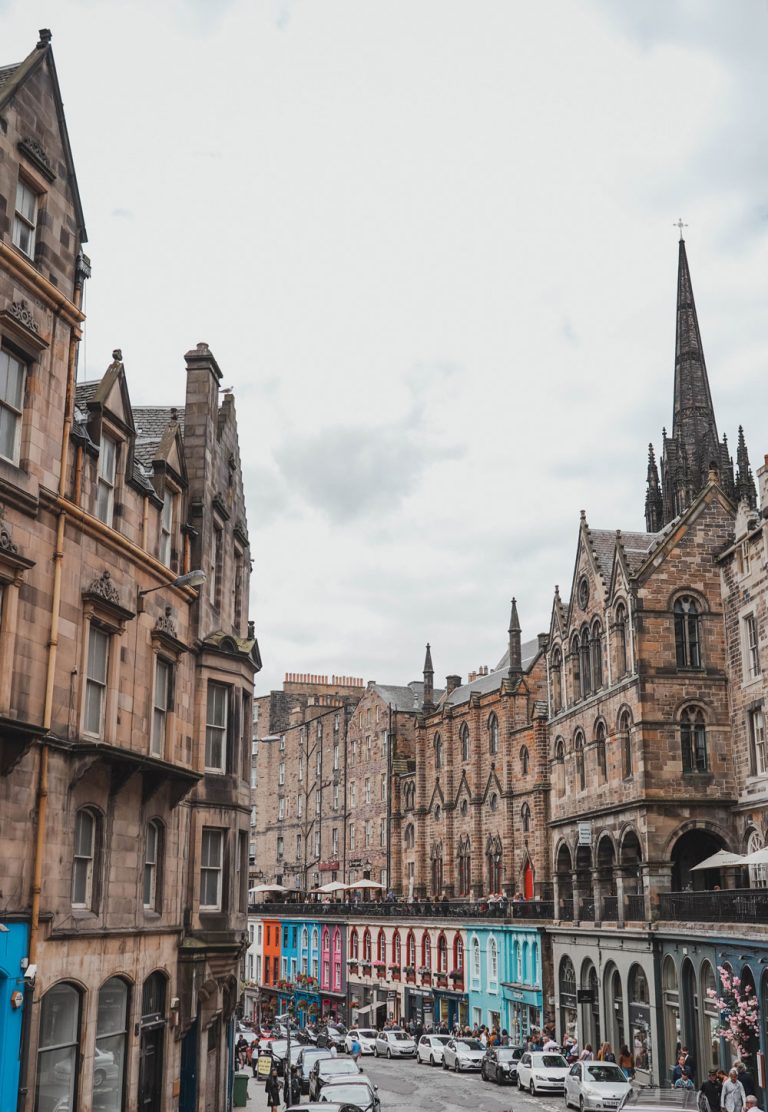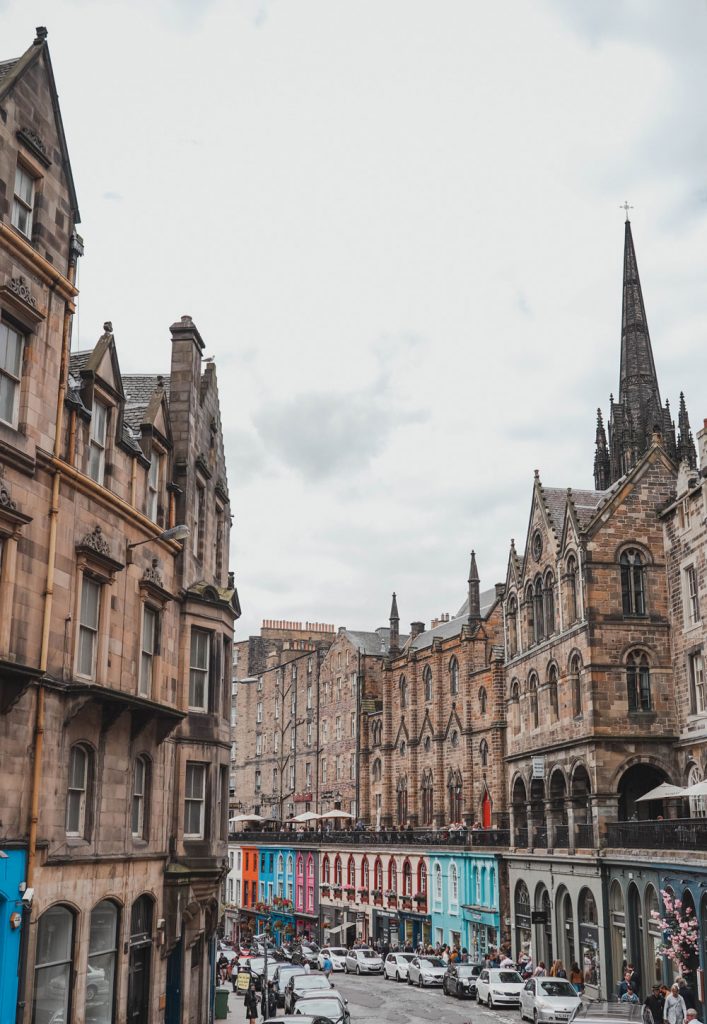 WHAT TO BRING
I have my whole packing list here, but to sum it up, you need options that are both waterproof and you also need some serious layers. It doesn't matter if you're going in the summer—if you're headed into Isle of Skye or any other parts that are more temperamental weather-wise (mostly in the north), you need those options! On the other hand, in Edinburgh and more mid-to-southern parts of the country, some of our days were downright hot! So having layering options is key, as well as those waterproof options for when it will (inevitably) rain. Finally, if you're doing Isle of Skye and the like, I can't recommend enough these Eddie Bauer K-6 boots—they were so comfy, so cute and really, you need proper hiking shoes because a lot of the hiking in Scotland is on stone and as soon as it rains a bit, it gets really slick!
A few more things: you'll need a UK adapter for your electronics—other than that, there's nothing you have to worry about tech-wise! You don't actually need an International Driver's Permit for Scotland, but I think it's a good thing to have if you travel multiple times a year as it is. You will need your driver's license obviously if you're renting so make sure you pack that in addition to your passport. A little random must-pack but you need bug spray for the Isle of Skye, where an insect known as midges can apparently be super annoying (though we didn't experience this because we had windy weather, which they apparently don't like)—I'd suggest picking this up at a Boots or something once you're in the country rather than packing it, but if you're particular about a chemical-free one or have any skin concerns, pack your own! Speaking of skin, you'll want sunscreen—even though the weather fluctuates a lot, I found I got a lot of sun hiking and just being outside a ton, so make sure you have a good sunscreen in if you're planning on doing similar adventuring!
Finally, I'd also bring a great backpack, both for city travel and for hiking. I wore my Herschel backpack non-stop when we were doing a lot of hiking, but I also love it for the city—the rose tone is so cute! I also styled up this gorgeous leather Poppy Barley backpack yesterday which would be another amazing option.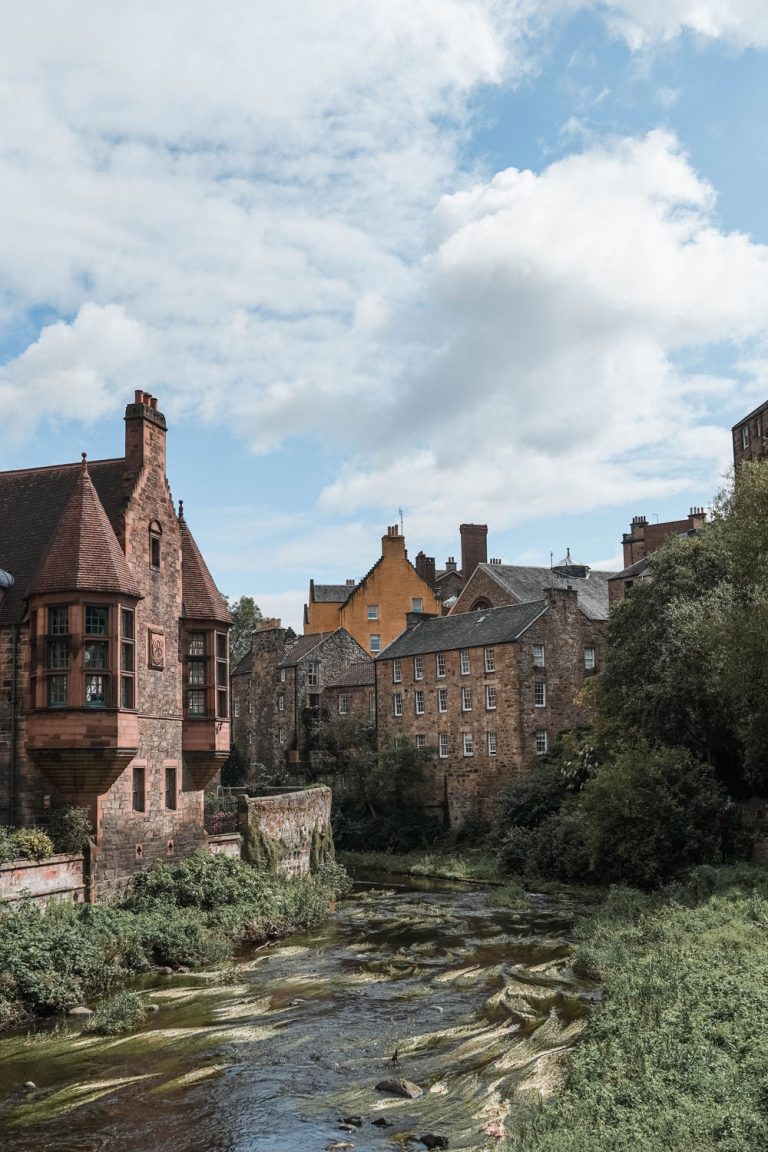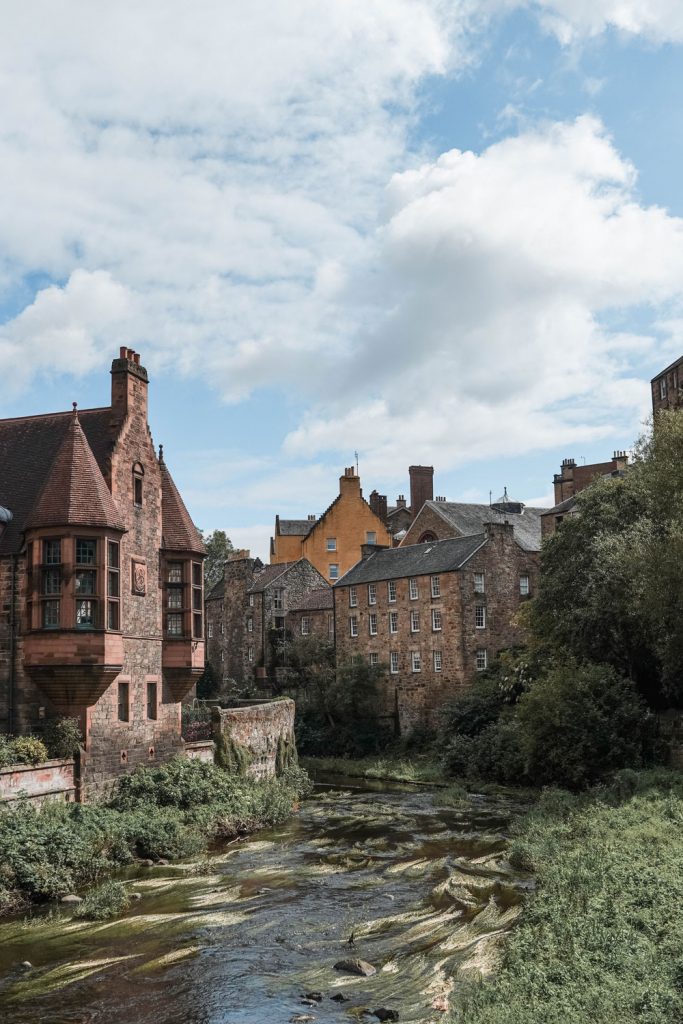 THINGS TO KEEP IN MIND
I personally found Scottish accents to be really easy to understand (and really, the best accent out there in my opinion—don't get me started with Gerard Butler, I know he's not for everyone but I've been h-core obsessed with him for years), but in Glasgow there is straight up a whole new dialect and accent known as Glaswegian which I'm actually in love with. Matt for some reason really struggled with it though which was hilarious for me but mortifying for him—just know that you might need to get acquainted with it and learn some of the lingo! Speaking of Scottish people though, they are some of the warmest, friendliest and funniest people I've ever met. Glasgow in particular is known for its warmth, but I found it everywhere. Be ready to have some awesome convos and be open to making new friends!
Like literally anywhere in Great Britain, as a visitor it's wise to tread carefully about any British politics and specifically Brexit—as you might remember from the Independence referendum in 2014, Scotland was pretty divided quite literally on a 55/45 split on separating from the United Kingdom, and as I was told by locals, a lot of the votes to stay were motivated by a myriad of factors other than allegiance specifically to the UK, so needless to say, it gets really complicated. Since the recent waves that Brexit has made, even more has changed as far as general sentiment in the country, on top of a complex history filled with ongoing uprises and battles for independence. Without getting into my opinions too much, I'll just say that I'm actually very passionate about politics (and especially anything that relates to imperialism, even as a vestige of past rule) and am particularly passionate about history, so since that's a big love of mine I did have some really interesting convos with locals but I definitely didn't just launch into a convo asking about these topics unless it got brought up by our new Scottish friend—it's just too much of a potential landmine to try to navigate as a visitor!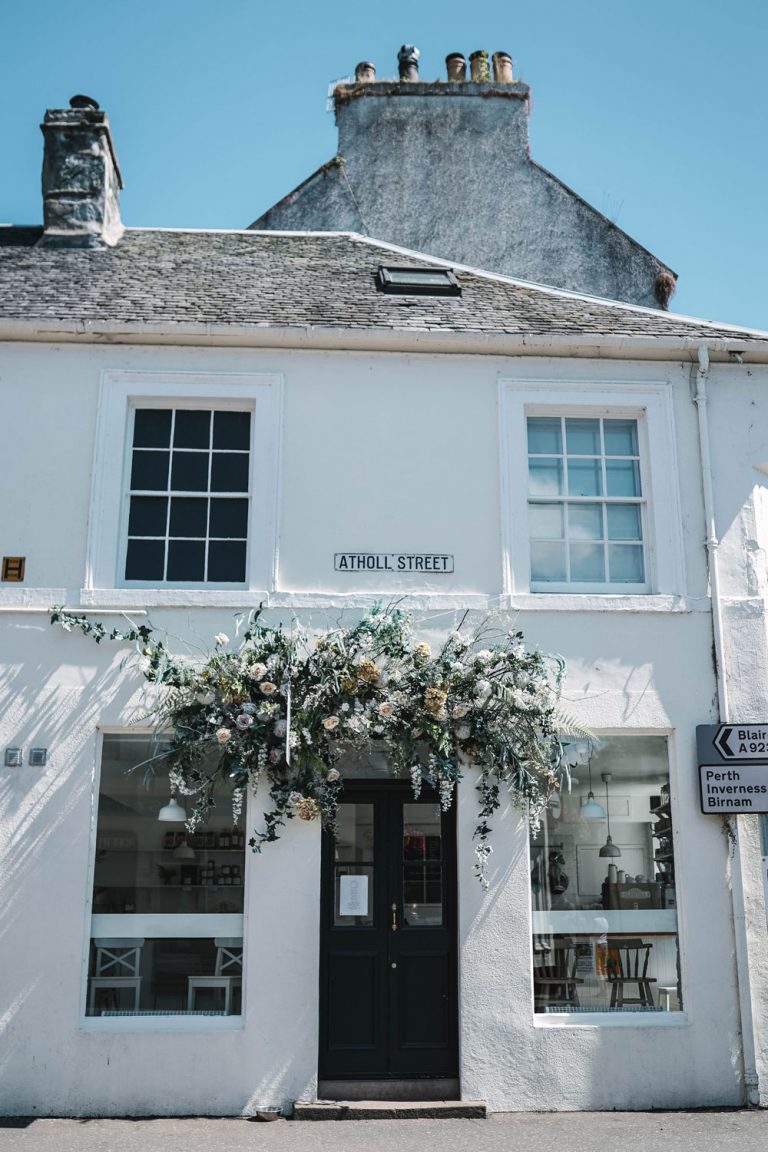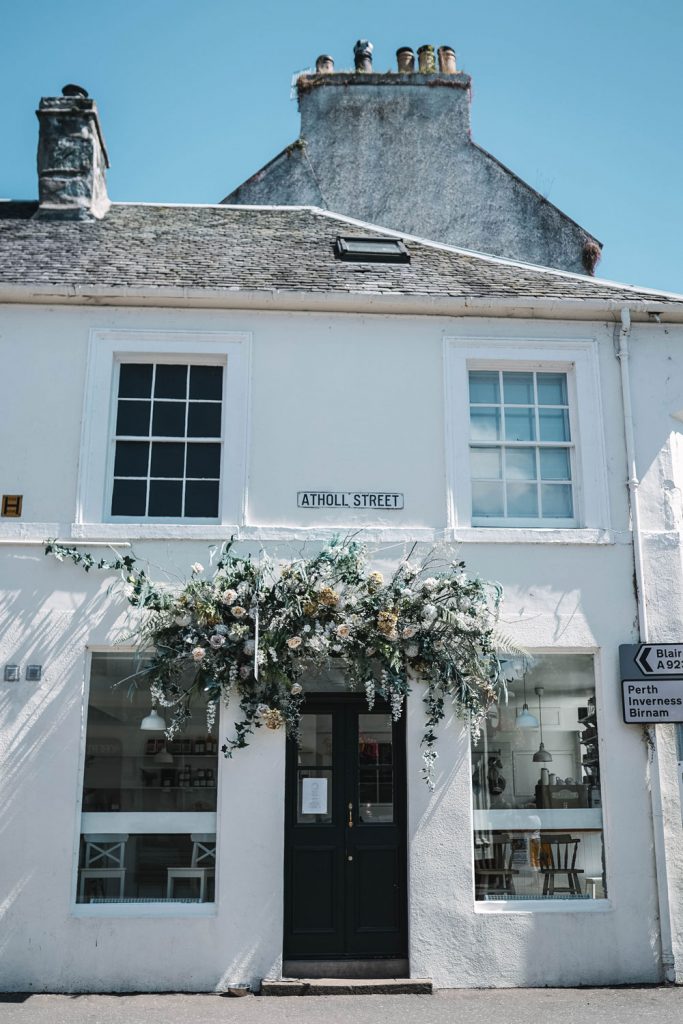 On that note, try to refer to Scottish people only as Scottish—a quick Google search will show that there are an endless amount of opinions on being called British or anything other than Scottish. Across the board, your safest play is to call Scottish people Scottish, Welsh people Welsh, Northern Irish people Northern Irish etc as it is most likely to be respectful of their personal and national identity/culture. As you can tell the history and culture are complex and beyond interesting, so while driving I'd really recommend listening to a Scottish history podcast and getting that set before your drive as you take in the country! Such an incredibly interesting story and culture.
A couple final things! Pack pounds (though most everywhere will take credit card as well) as your currency. When it comes to tipping, 10-15% is generally a safe range. Safety-wise, we felt totally safe literally the entire time. While Glasgow used to have a reputation as a rougher city (and the stabbing capital of Europe), that seems to have really drastically changed from what we heard and experienced and we never felt anything other than safe there. Having said that, Glasgow is a city that knows how to party and one of the best places in the world to go out, listen to live music, explore pub culture, etc – obviously with a lot of people out at night and drink in the mix, you should just exercise some caution in the evenings, particularly if you're travelling alone.
TO RECAP

The best times to visit are likely late spring or early fall (summer is lovely too but expect larger crowds, especially in Edinburgh).

Start in either Glasgow or Edinburgh and if you're road tripping, do so in a circular way to loop back to the other major city (they're fairly close to one another). If you want to do a tour, Rabbies is a great option but we had a great experience renting a car with Hertz.

Bring waterproof pieces, layers, good hiking shoes, bug spray, a backpack, a driver's license (if you're driving), pounds, sunscreen and a UK adapter.

Tipping is generally 10-15%.
And that's it! I hope that helped give you a good briefing on the 101 of Scottish travel before we dive into specific guides. Feel free to pin the image below to bookmark this guide for your Scotland planning in the future and otherwise, buckle up for some serious Scotland guides coming your way soon! If you need any other tips in planning for Scotland, again please check out my UK & Ireland Driving Tips here, as well as my UK & Ireland Carry-On Packing List.
All the photos in this post were edited with my Landscape Preset from the TVOB Presets Classic Collection.
---
PIN ME