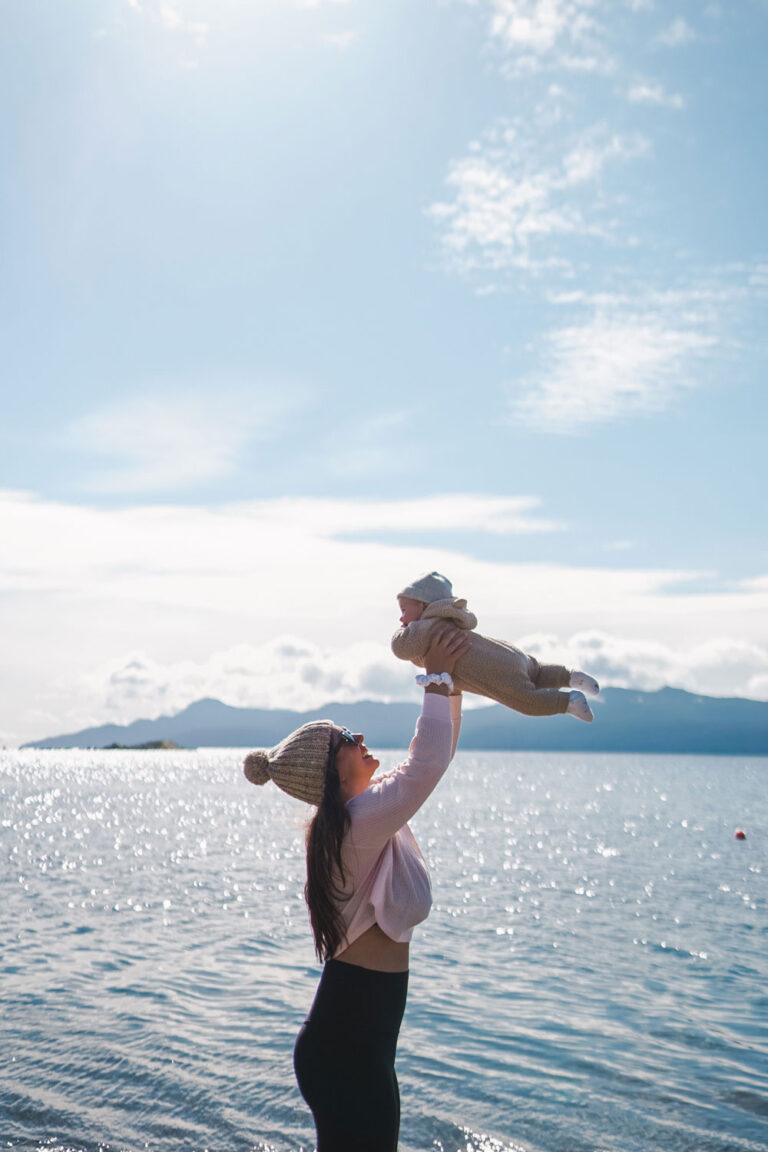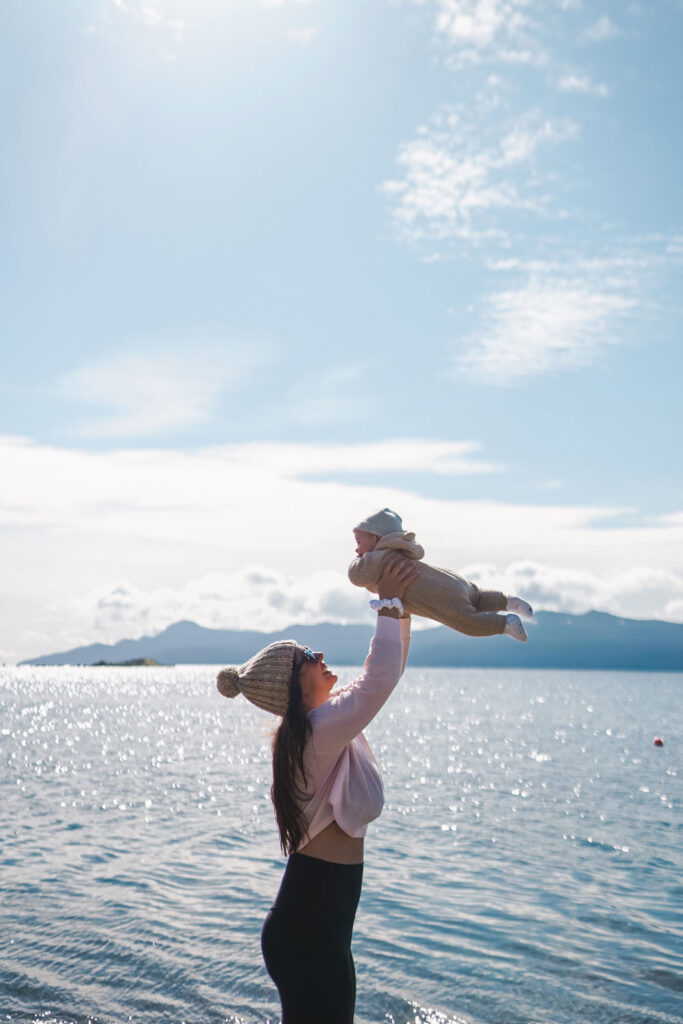 I keep promising myself that I'll start wearing clothes that I like no matter whether they're nursing-friendly or not, but the few times I've broken them out I've honestly pretty immediately regretted it (or at least, instantly regretted it once I had to nurse outside and struggling with whatever I was wearing). I'm sure this isn't for forever (particularly since Cal will one day transition to mixed feeling as I get closer and closer to normal work hours, and then eventually completely wean off of breastfeeding altogether!), but for now, it's just worth it to make sure everything I wear is nursing-friendly because it's something I just do so constantly for the time being. This is one look I feel like I've been wearing on repeat lately—it's comfy, cute and there's endless variations of it! We're still waiting on spring to fully arrive here in Vancouver (the flowers are starting to pop but still pretty chilly out) but this is something that could transition so easily into then as well (will make notes of how to do that below!).
---
The Bottoms
I believe in celebrating and accepting your body wherever it's at, but I also think it's as harmful to beat yourself up for the changes in your body postpartum as it is to beat yourself up for also not quite feeling comfortable yet.
I have no problem going on the record and saying right now, I'm not totally comfortable in my body yet. And that is NORMAL and also OKAY. I'm accepting and celebrating it for all that it's done, but it still doesn't quite feel like me and I'm still getting used to some of the new softness I have (while also keeping in mind that my body is still transitioning too, and being open to it kind of redefining its strength and curves in new ways as I keep working out more and letting it come back down from pregnancy). So if I don't want to have my belly exposed to the world when I'm nursing outside, that's not only my prerogative, but a totally understandable feeling. I feel like we have so much pressure to either bounce back or to fully celebrate where our bodies are at, but it's a process.
Long story short, I'm not wearing low-rise anything right now. I'm just not comfortable with my tummy exposed while I'm nursing and don't feel like I have to make any body positivity apologies about that—I am proud of my body and beyond appreciative of it, but I'm just not there yet with my tummy and that's also cool.
High-waisted leggings have been worn on repeat, particularly because most of my days involve some sort of activity (whether that's walking, a quick workout squeezed between naps, or even doing some weighted squats and lunges on the fly with my cutest little 16 lb weight [Cal]).
I recently got a pair of Silver Teaspoon baggy denim—really feeling anything with a boyfriend, baggier silhouette right now, particularly this drawstring style that this Aussie brand does so well!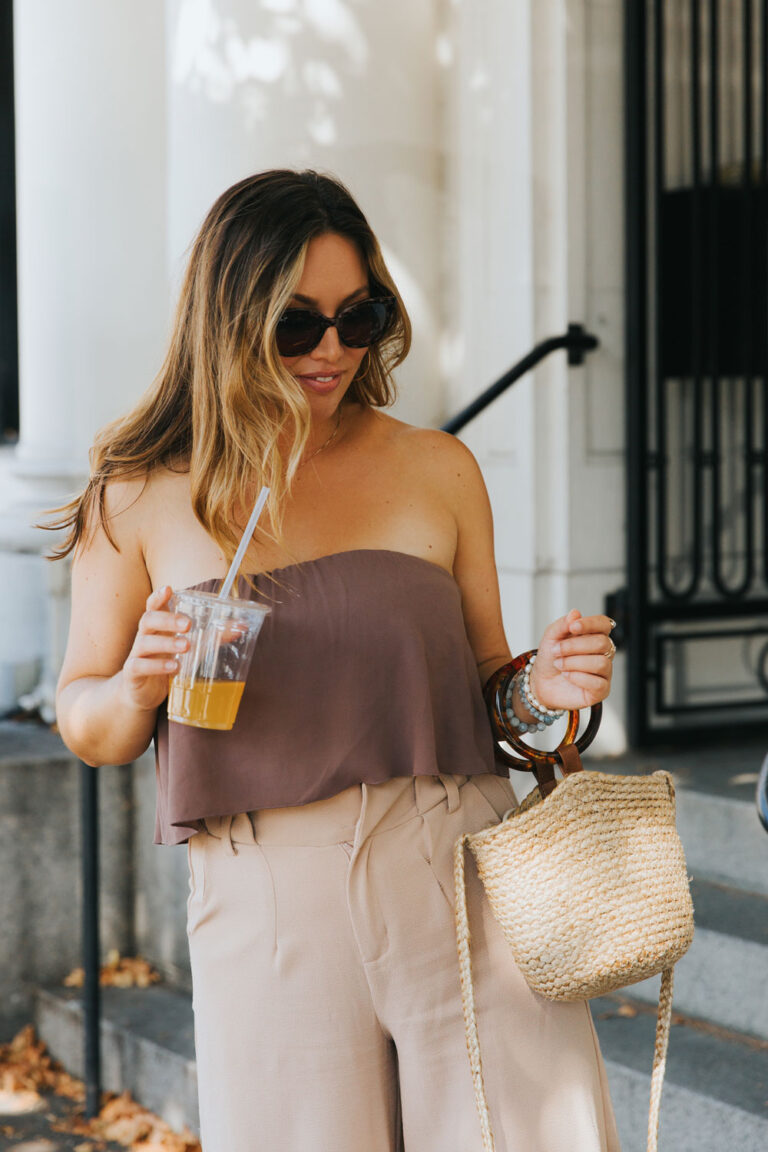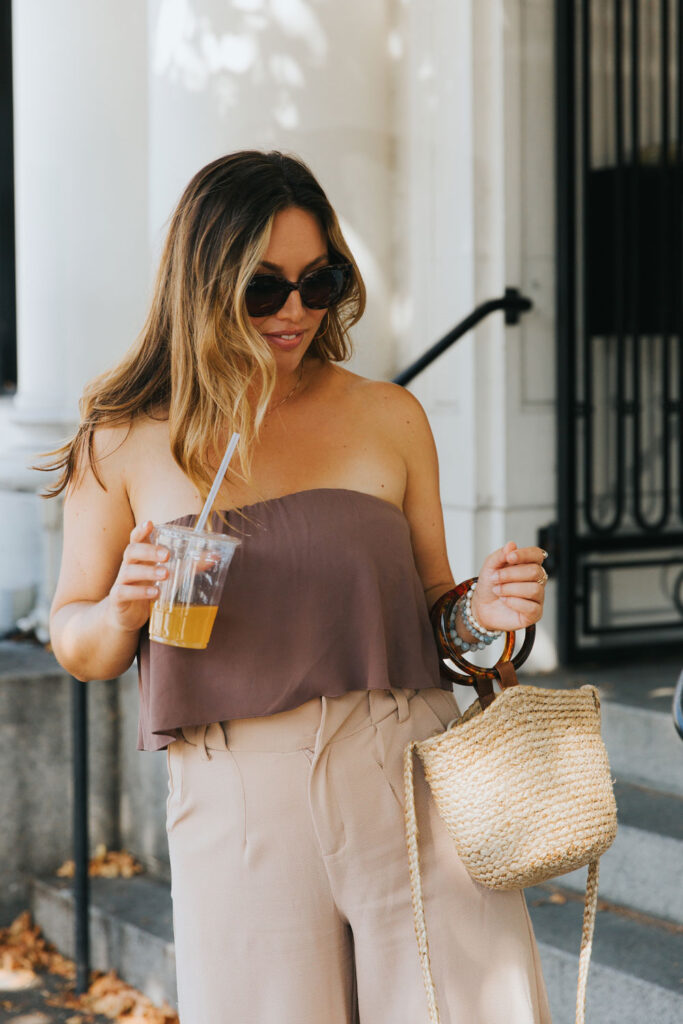 Another high-waisted option beyond skinny jeans (which I still wear all the time too, my "dressed up" look these days sadly) are high-waisted culottes, or any other wide-legged silhouette! They can be beyond comfortable and they're such a gorgeous piece for spring/summer instead of wearing jeans constantly. Find one with a drawstring or elasticized waist and it's seriously the comfiest piece for postpartum style and so nursing-friendly!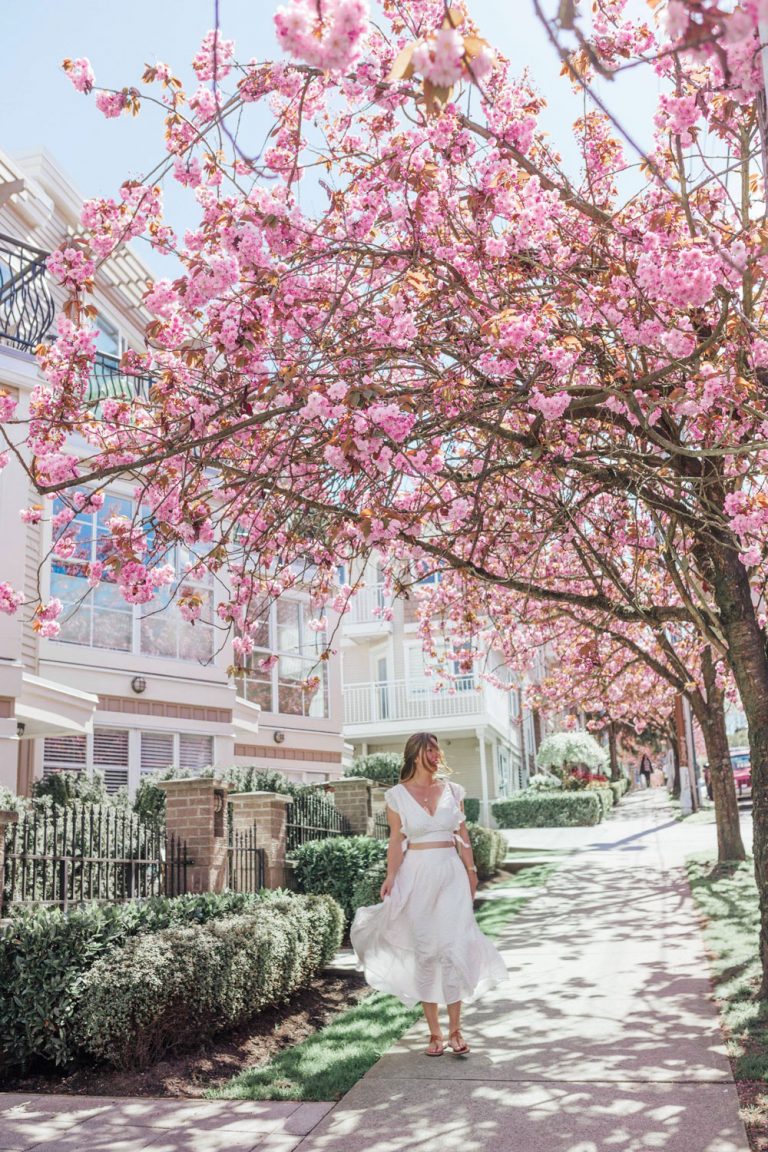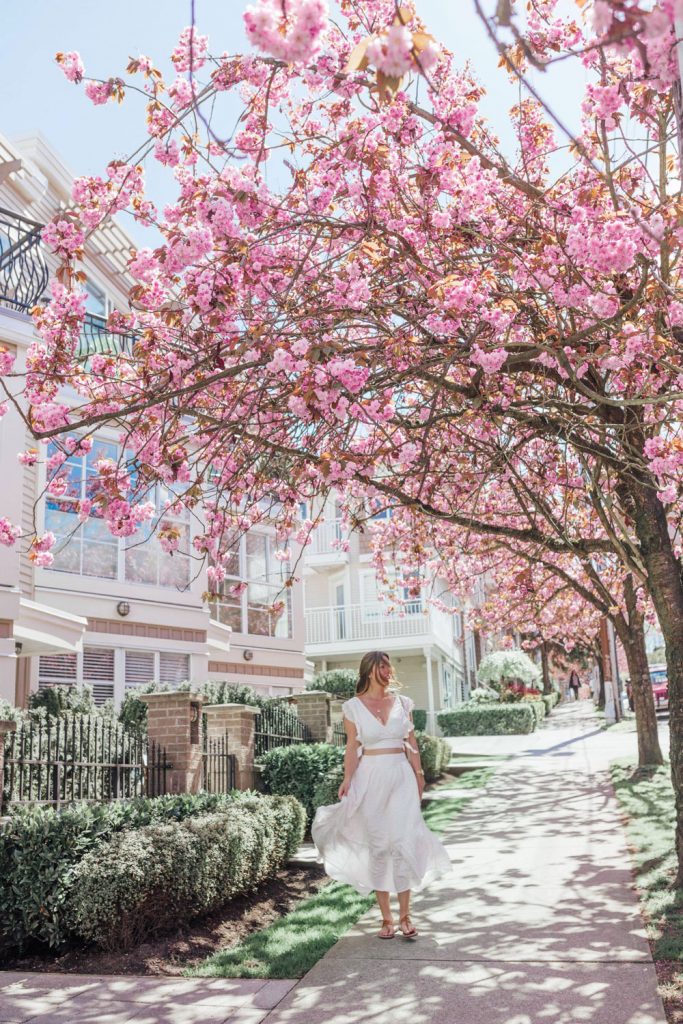 Heading into spring, I love the idea of a hippie maxi skirt too. I have shorter legs so usually don't opt for them because I sometimes feel like it can shrink my bottom half, but I've found a great visual hack with wearing them with slits or an asymmetrical hemline—it just seems to help create a longer line. I got a matching set from TIARE HAWAII recently and it's going to be so perfect, and the top is elasticized so really easy to whip it out (really, the only way to describe nursing on the fly) so easily.
The Tops
Let's just have a moment for crop tops. They pair so beautifully with every bottom detailed above and they make it so, so easy to nurse! No having to hoist up a chunky or long piece, no risk of clothing falling on baby's face while the poor thing's trying to nurse, just easy peasy. You can honestly go so many ways—I'm a huge fan of Honeydew Intimates for loungewear in general, and their waffle knit cropped sweater is a new fave of mine. I've got about 4 of these waffle thermal cropped sweaters and keep steadily building my cropped sweater collection postpartum.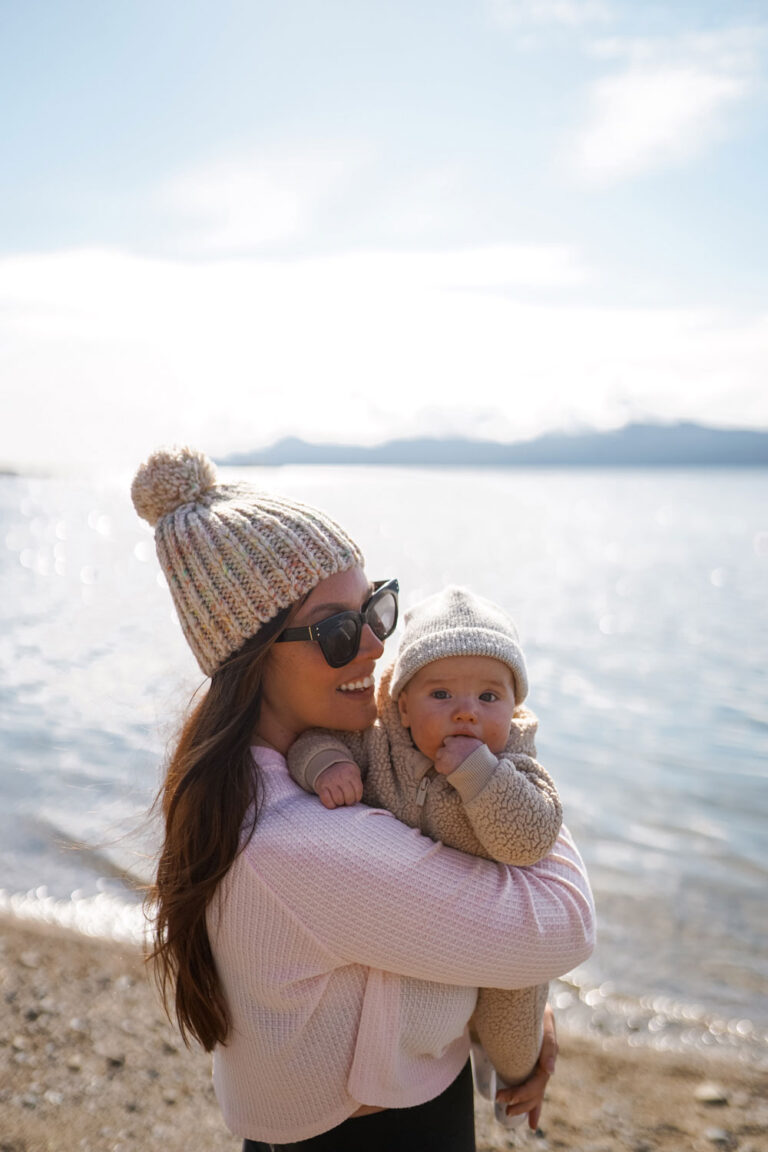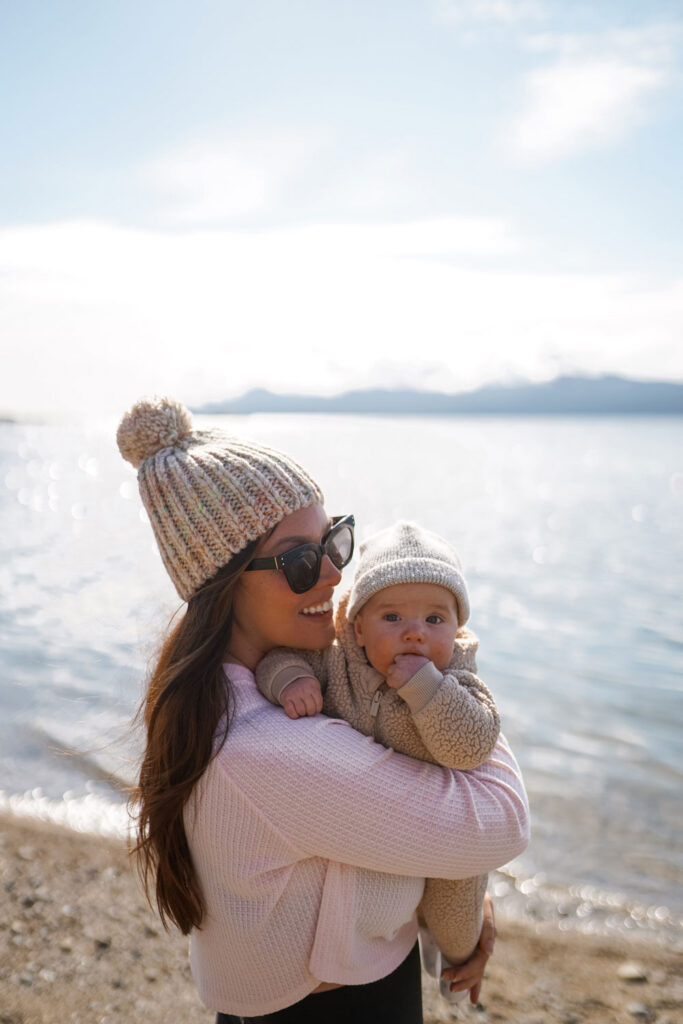 While it's chilly, two other awesome sweater options you might not think about that are actually clutch for nursing is a sweater with a really deep V-neck (again, no other way to describe it other than whipping it out, but this time from the top) and also cardigans! If you have a belted cardigan, you can even just adjust a bit to allow for minimal exposure if it's cold out or if you're more comfortable being more covered up while nursing outside.
I got a Vitamin A oversized button-down shirt and I'm obsessed with it. I somehow had like no button-down tops when Cal first came earth-side and wanted something that would give me lots of use, so this top not only looks great with denim right now (particularly with skinny jeans or leather leggings to balance out the more voluminous proportion on top), but I can wear it as a beach coverup during the summer! Anything menswear-inspired when it comes to button-downs, breezy blouses, etc are so amazing. Just keep in mind that you may leak a bit or have some spit up, so maybe opt out of the silk for now!
But one thing that really helps make just about any top manageable is whether or not it's elasticized. It's just the rigidity of some tops or way too much fabric that make it harder with nursing (i.e. a huge oversized chunky knit or a bustier-style top that zips up in the back). I feel like oddly there's more flexibility with tops than with bottoms, or at the very least if you want a bit of coverage that's the case.
The Outerwear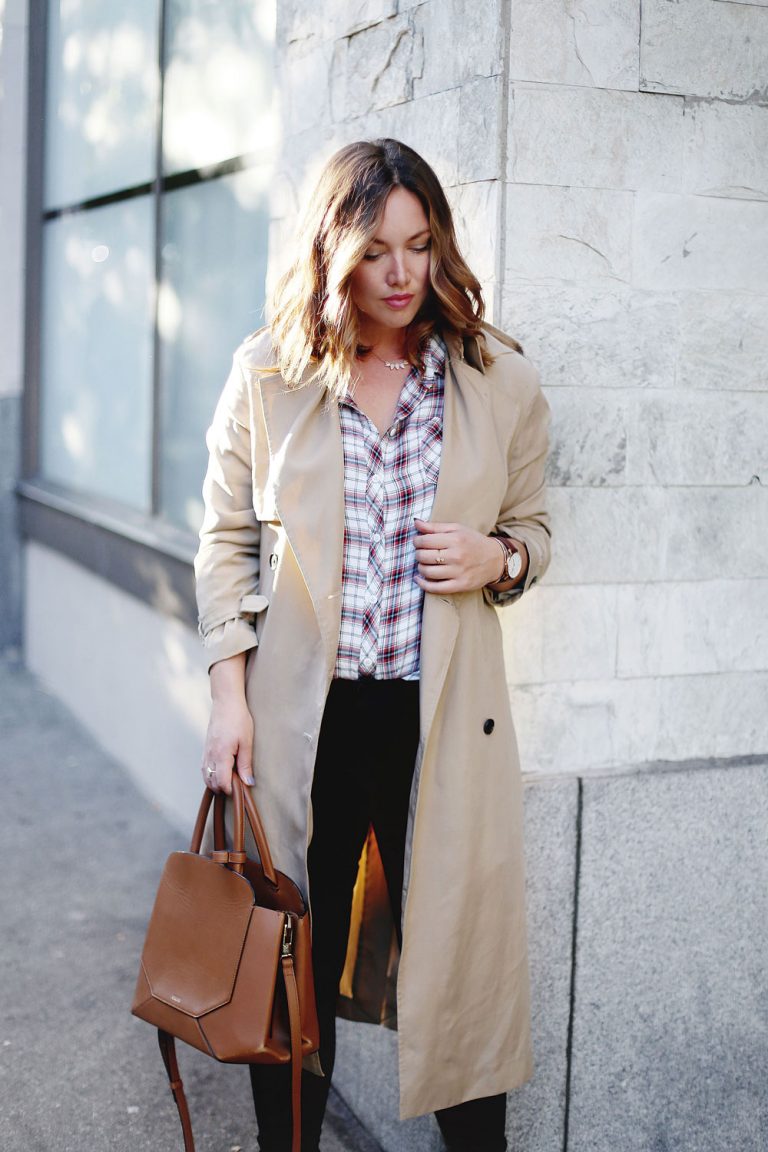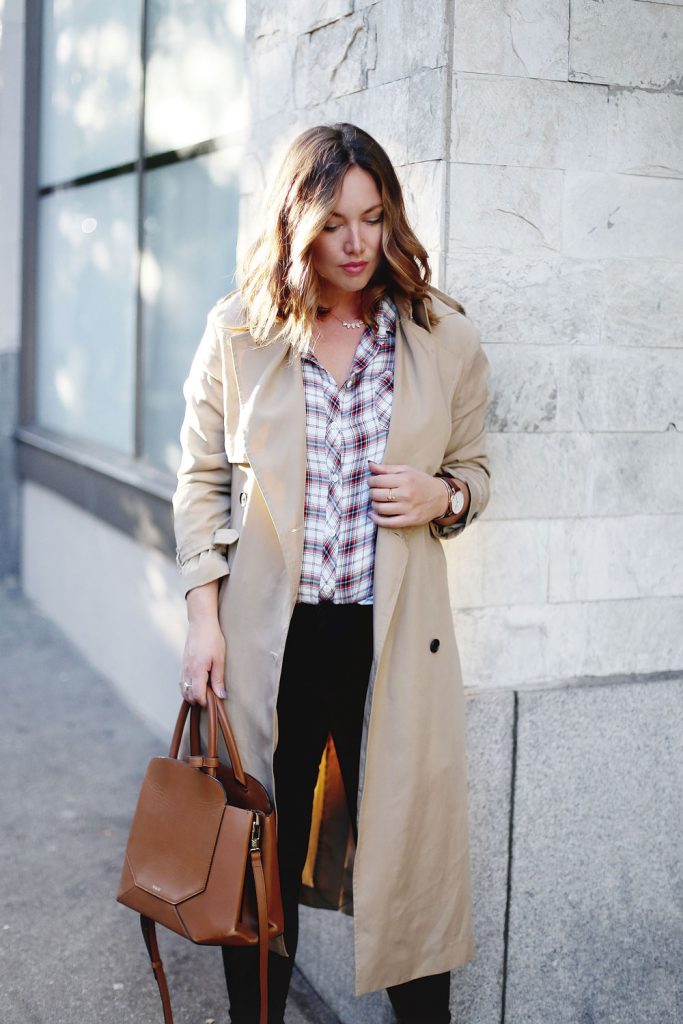 This is something you might not think factors into nursing much and admittedly it's less of a concern, but I have found some pieces are a bit easier for nursing than others. For now while it's cold, I actually find teddy coats to be unbelievable—easy access, keeps you and baby warm, not rigid, etc.
Trench coats are also amazing because again, there's not a lot of zippers or fastenings to have to worry about. Moto jackets also make for easy access! As temps warm up, a coatigan is another amazing option, as well as shirt jackets which is majorly trending for this spring/summer!
And of course, having a good nursing bra is key, and if you really don't want to be exposed at all you can wear a nursing camisole under any look and you're fully covered!
The Dresses/Jumpsuits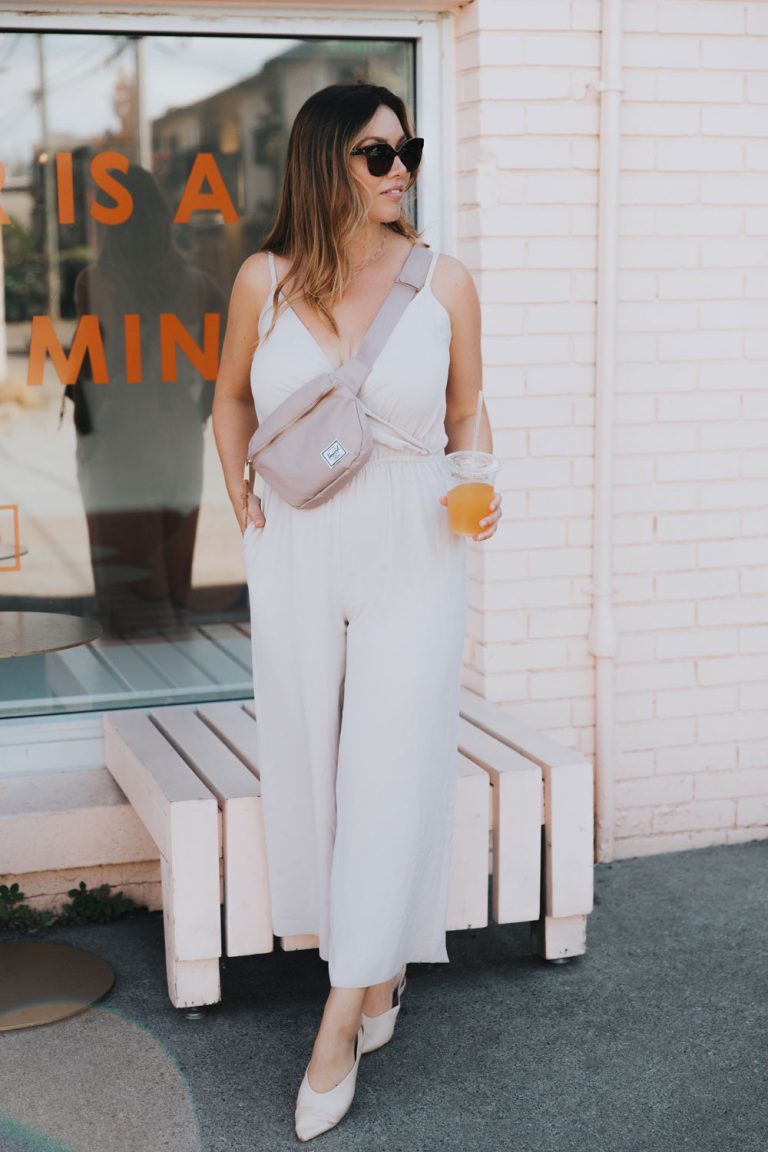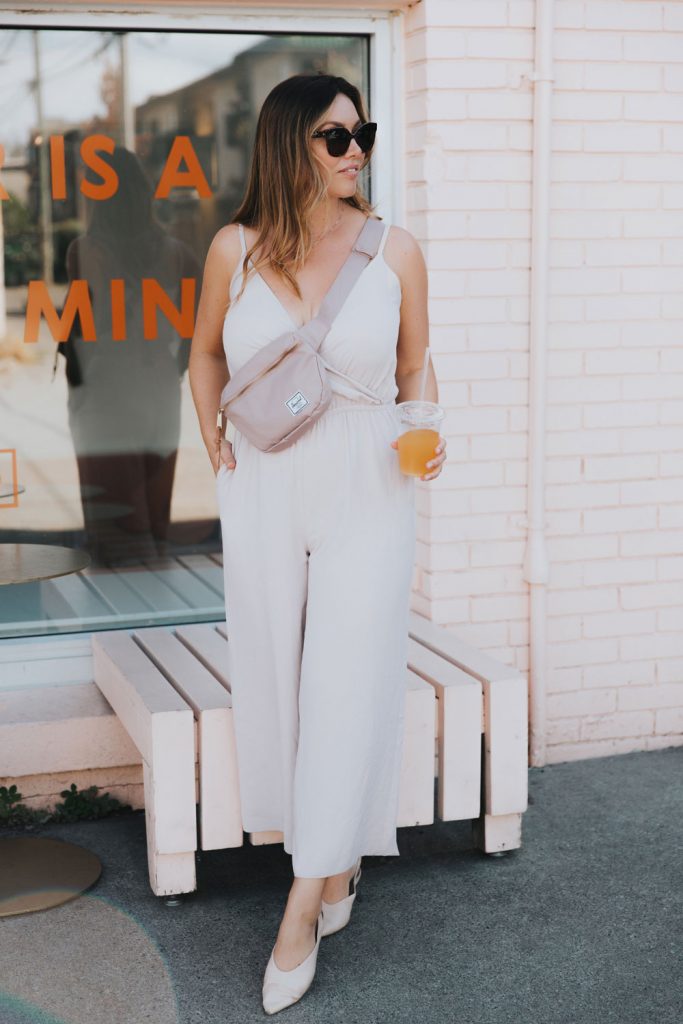 Finally, dresses and jumpsuits! If you can pull it down comfortably, you're in business. Seriously, I feel like henley necklines are going to be clutch once I get into my dresses again, but even a jumpsuit like the one pictured here would totally work for nursing! Anything with an elasticized bustline and you're in business too. I honestly feel like these are going to be the easiest options but still feel like I'm waiting on bare leg weather! Brands like Free People, Splendid and TIARE HAWAII make a ton of great options!
I feel like I've never used the word access more in my life but honestly, I think I feed Cal 6ish times a day so it's something that I do so constantly and access is important! It's just one more stressor to mum life if you make the clothing element more difficult than you need to! I am super excited to share more spring style soon, just waiting on the temperatures to properly warm up a bit more!