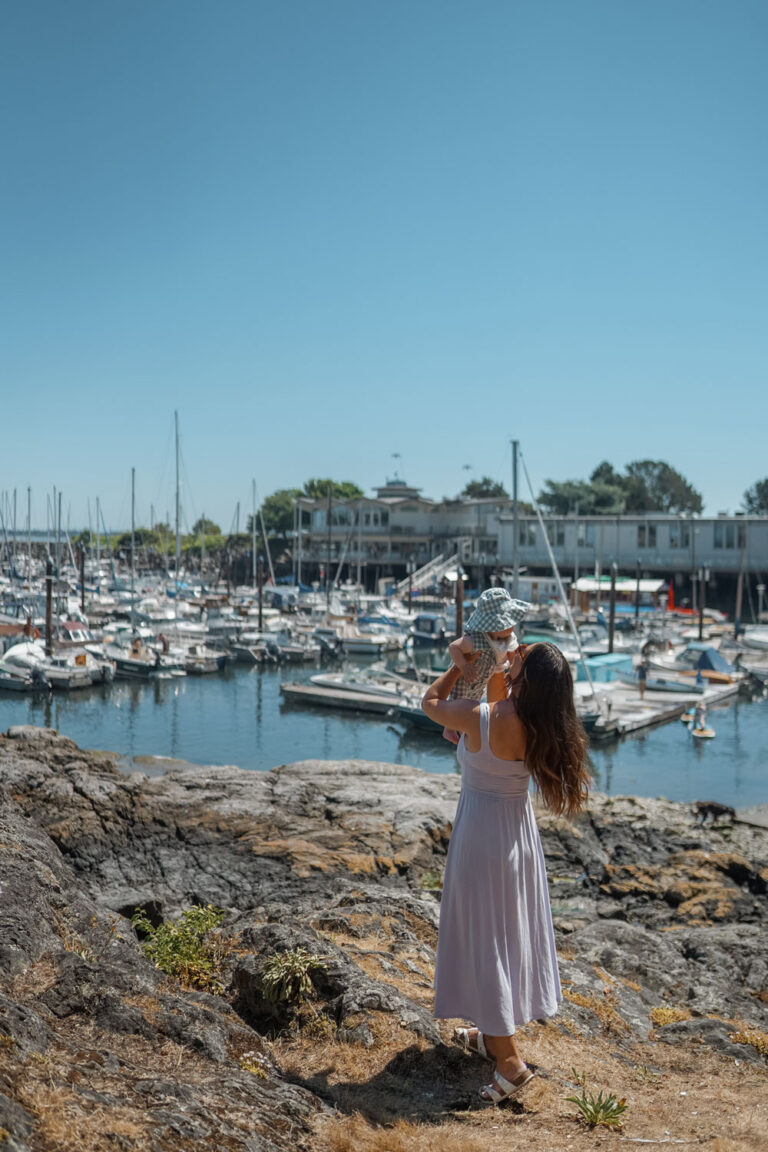 When I was about 7 months pregnant, we went to our one-time home Victoria (we were both UVic students so lived there for years!) but this time, we got to stay somewhere we'd never stayed before: Oak Bay Beach Hotel. It's a special experience to stay in a city that's super familiar to you but to get a whole new experience while there, and that's exactly what our summer babymoon was—it just gave us a whole new appreciation and love for a city we have so much fondness for to begin with. As you can see in last year's post, we swiftly fell in love with OBBH, from its unparalleled positioning facing out to the sparkling ocean with misty Mount Baker in view to its unbelievable dining or spa offerings. When local travel opened up here in BC and we started eyeing a little getaway, we both knew the first place we wanted to bring Callum for our first family vacation!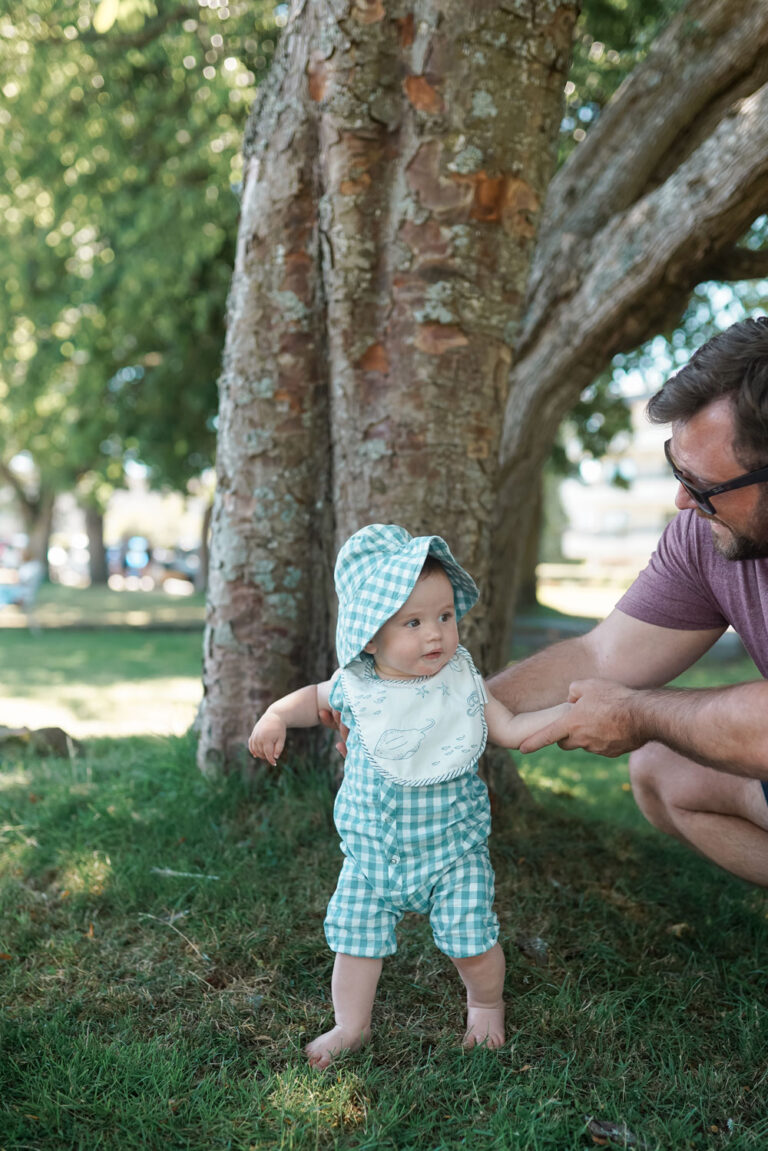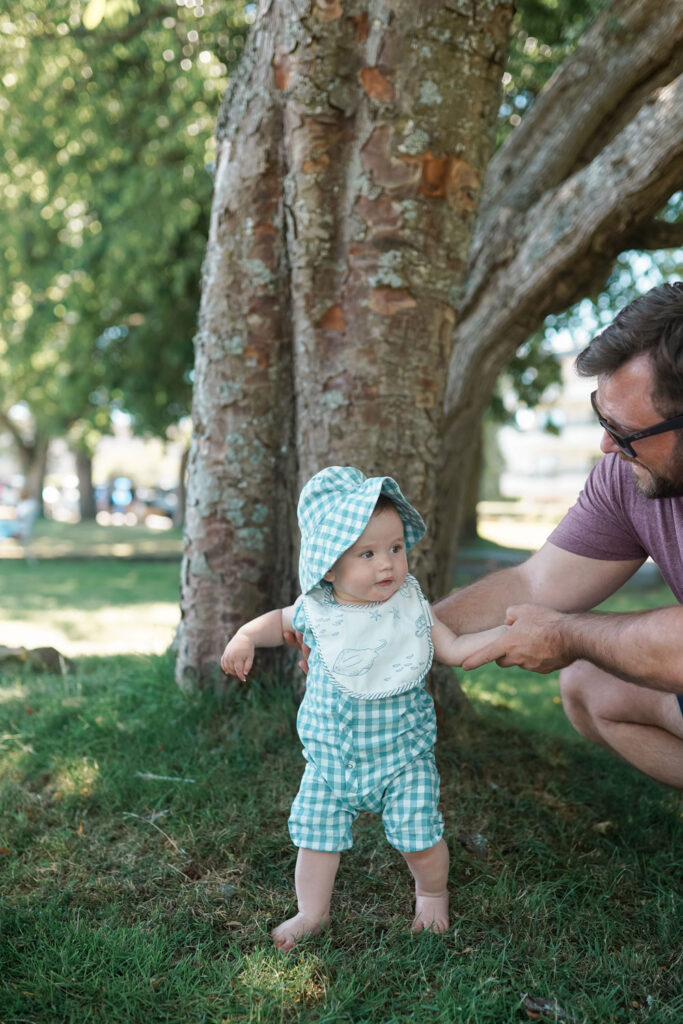 Callum seemed to be a really easygoing, travel-friendly baby as far as we could tell from little overnights at our parents and just from his general temperament as we are fairly go-go-go while at home in Vancouver, but obviously, you always have a bit of nerves when it comes to something new and unprecedented like his first getaway in a totally new place. Happy to report that he honestly did unbelievably well, and while a lot of that was us being fairly strategic (more on tips for travel with baby in a later post!), a lot of it also had to do with how accommodating and comfortable the hotel was. Our gorgeous oceanview suite handily has the most amazing black out curtains, sliding wooden doors to create a total refuge in the bedroom and even if you wanted to use the bathroom instead for the baby's sleeping quarters, everything's designed in such a way that you really get that sense of a little quiet, calm hideaway in your own suite, complete with a kitchenette (which came in so handy for storing breast milk, warming up a bottle, etc). The suites themselves are so gorgeous that if it was a stormy weekend, I could entirely see myself curled up there with some vino and a good book taking in the view outside.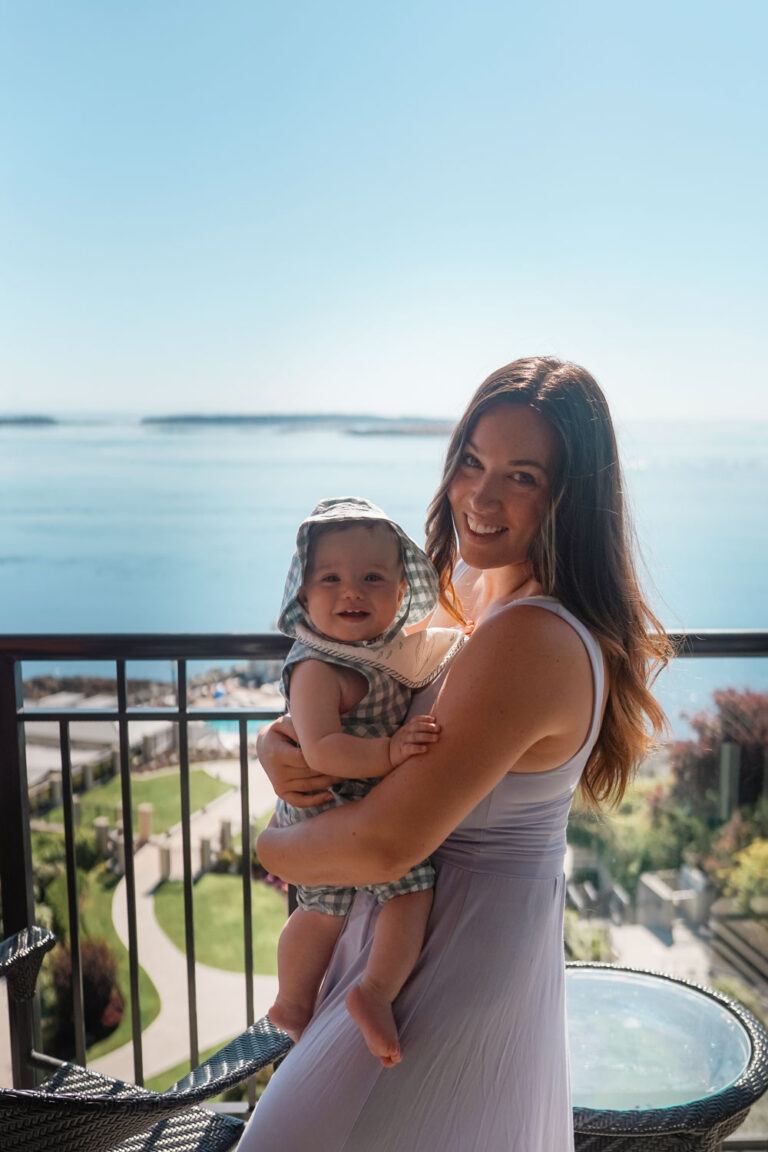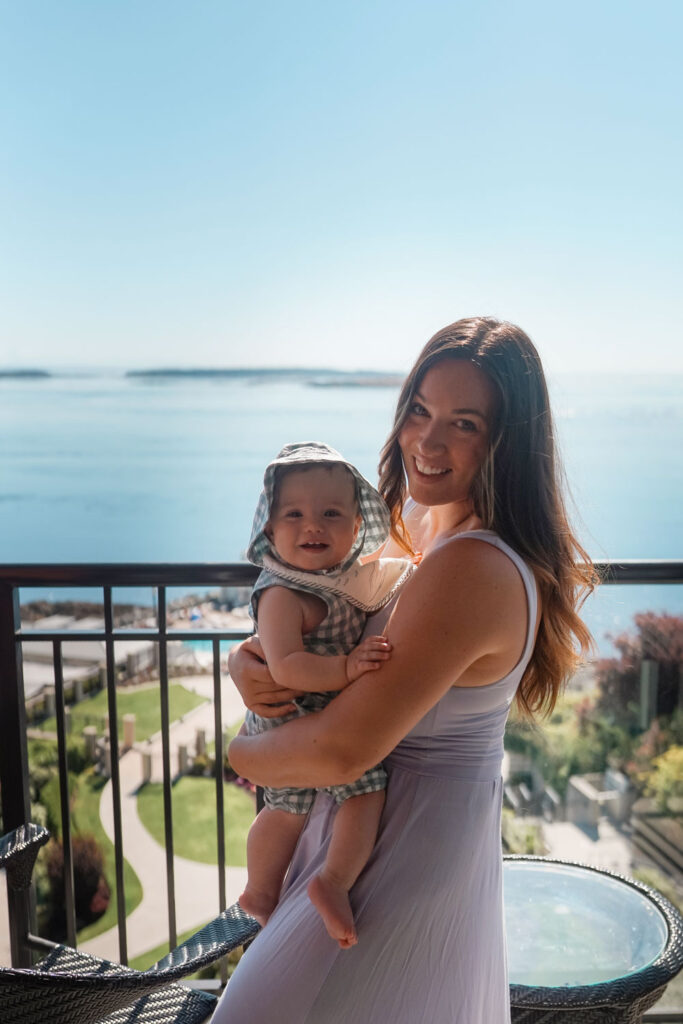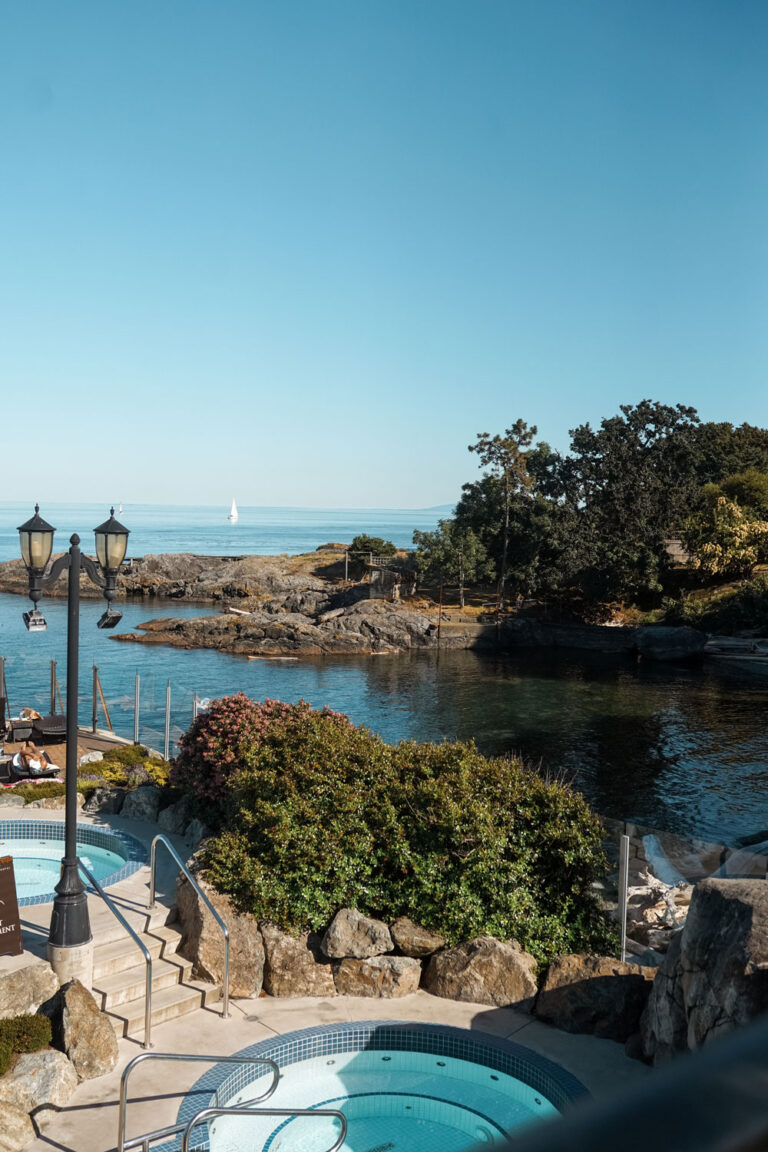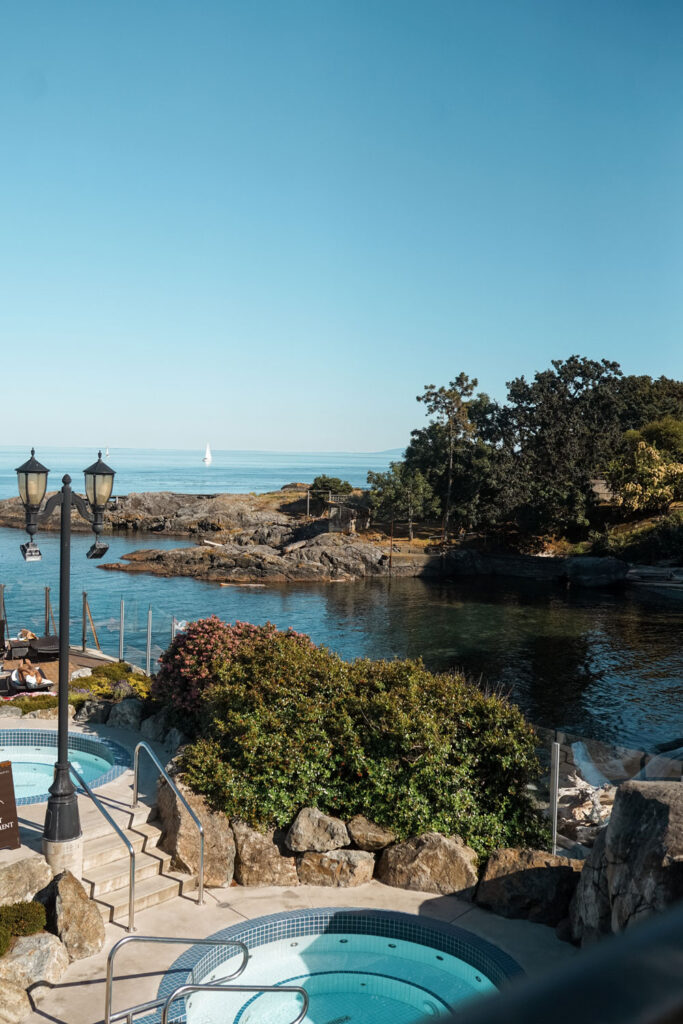 But when the weather's not only sunny, but truly some of the warmest temps we've ever experienced, you want to get in the water! And that's one of the things Oak Bay Beach Hotel is famous for: their gorgeous and restorative mineral pools. While minors aren't allowed in the pools, we took turns going down to soak in the pools (well, let's be real, Matt stayed on our suite's patio with a beer most of the time while I went down…mama needs a break!). It's honestly the most amazing feeling to be floating away in these beautiful pools that are basically ocean level with the sea stretching out right in front of them, almost as if the pools were part of the ocean.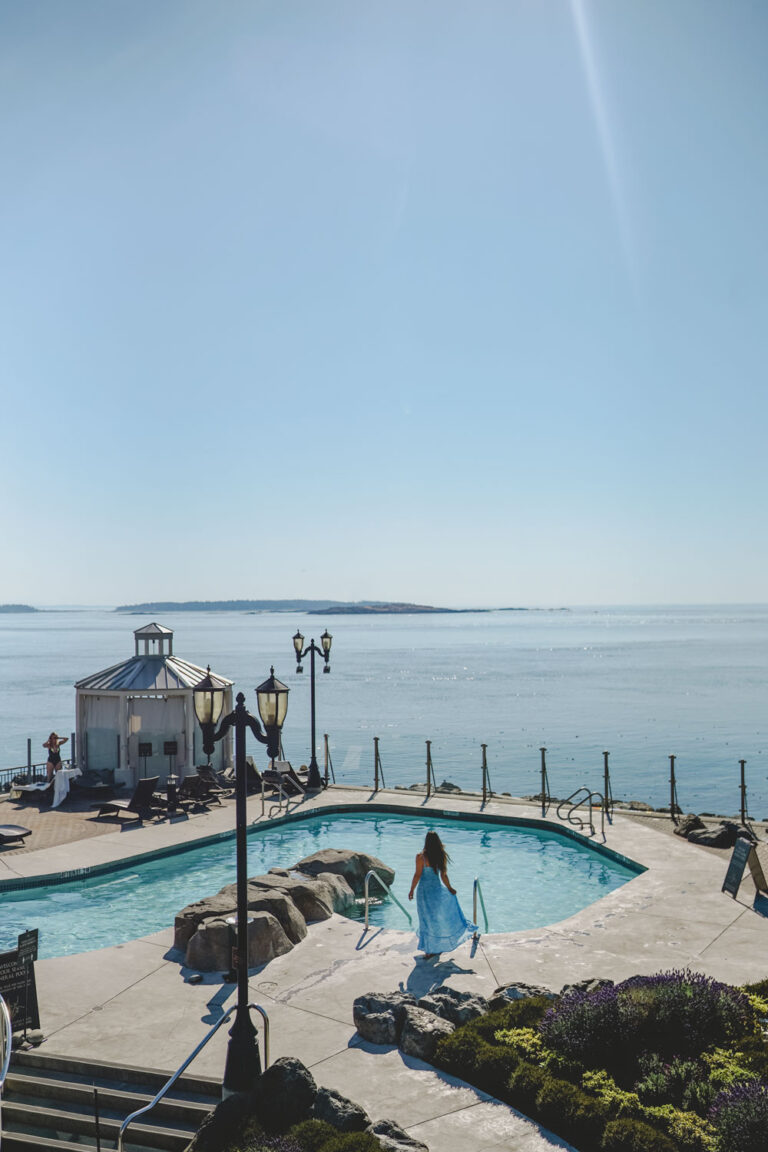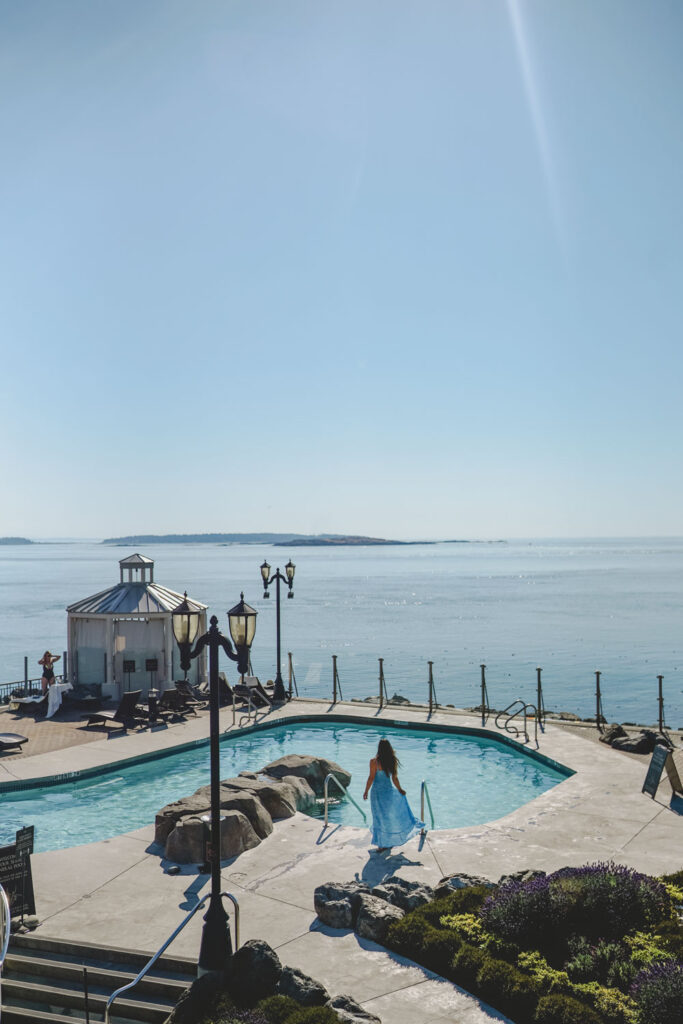 Right next to the pools is also the Boathouse Spa, where I had the most amazing prenatal massage last time we visited. It is complete with a eucalyptus steam room, sauna, amazing amenities and of course, incredible spa services. If we'd had more time and weren't just staying for a couple days, I feel like I'd love to clear out a day to get some treatments and then just lounge at the pool afterwards. It's absolutely critical to take in the sunsets here…honestly, the most beautiful sunsets ever. Just taking in sunrise and sunset at OBBH is an event and experience in and of itself.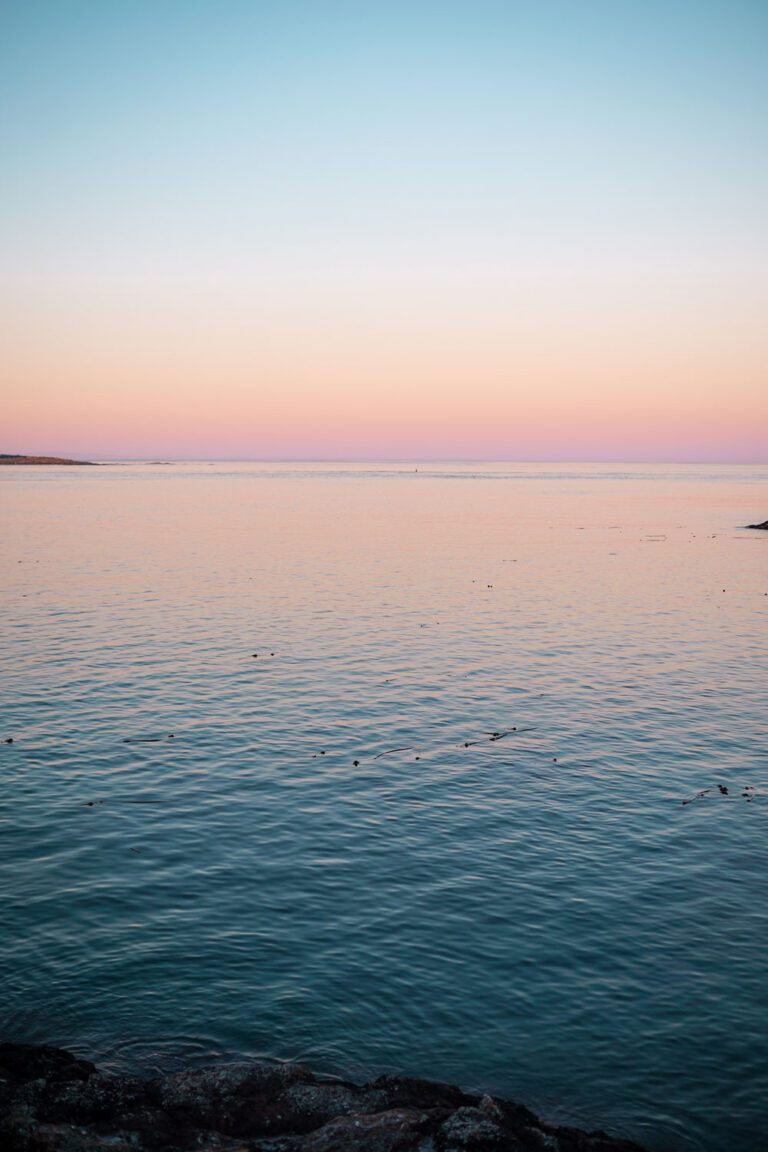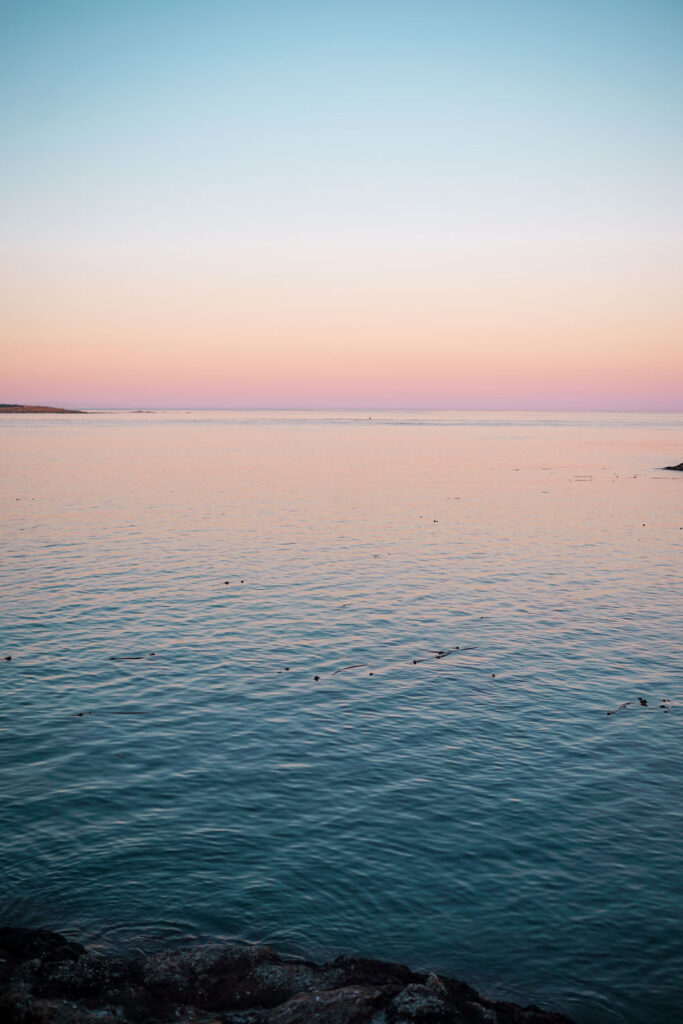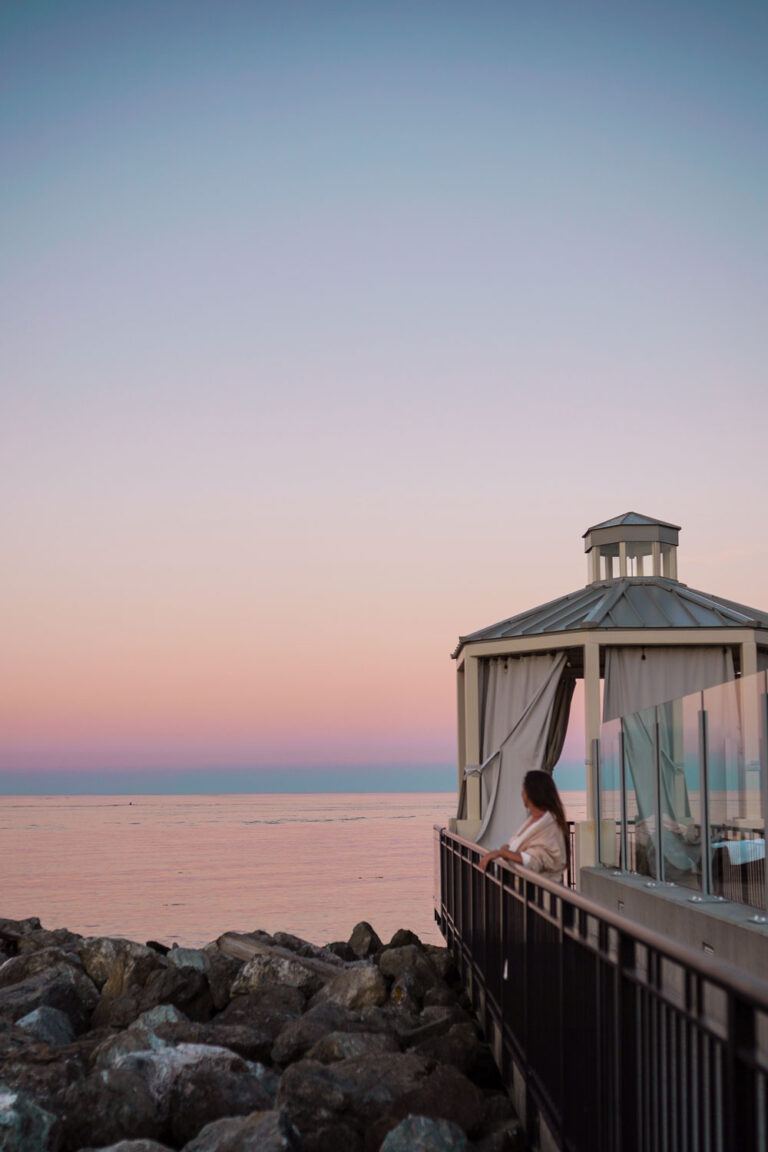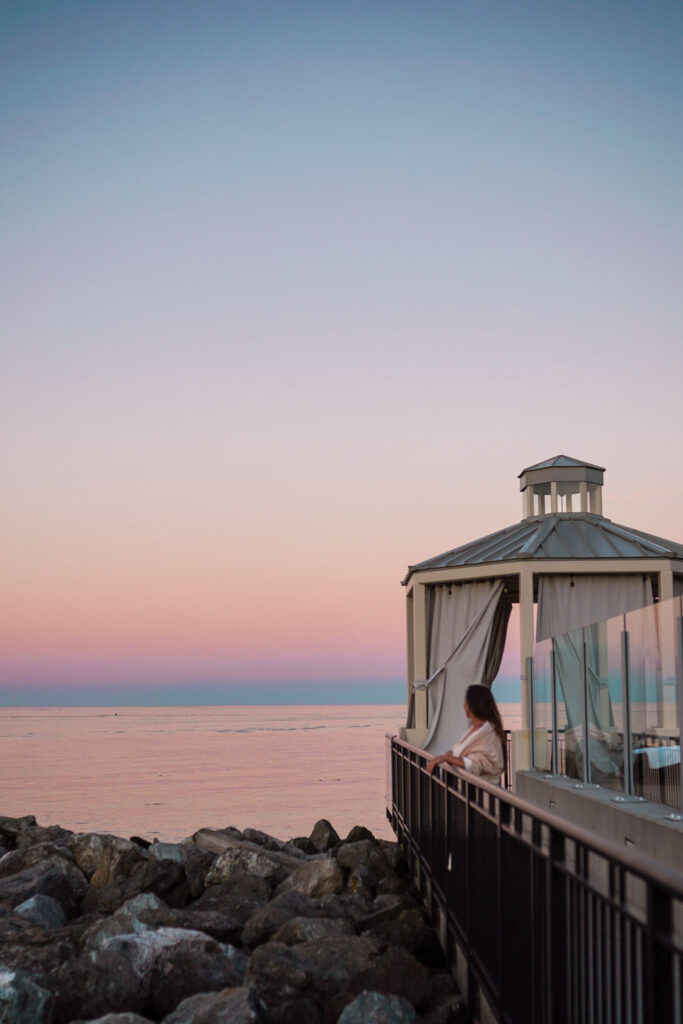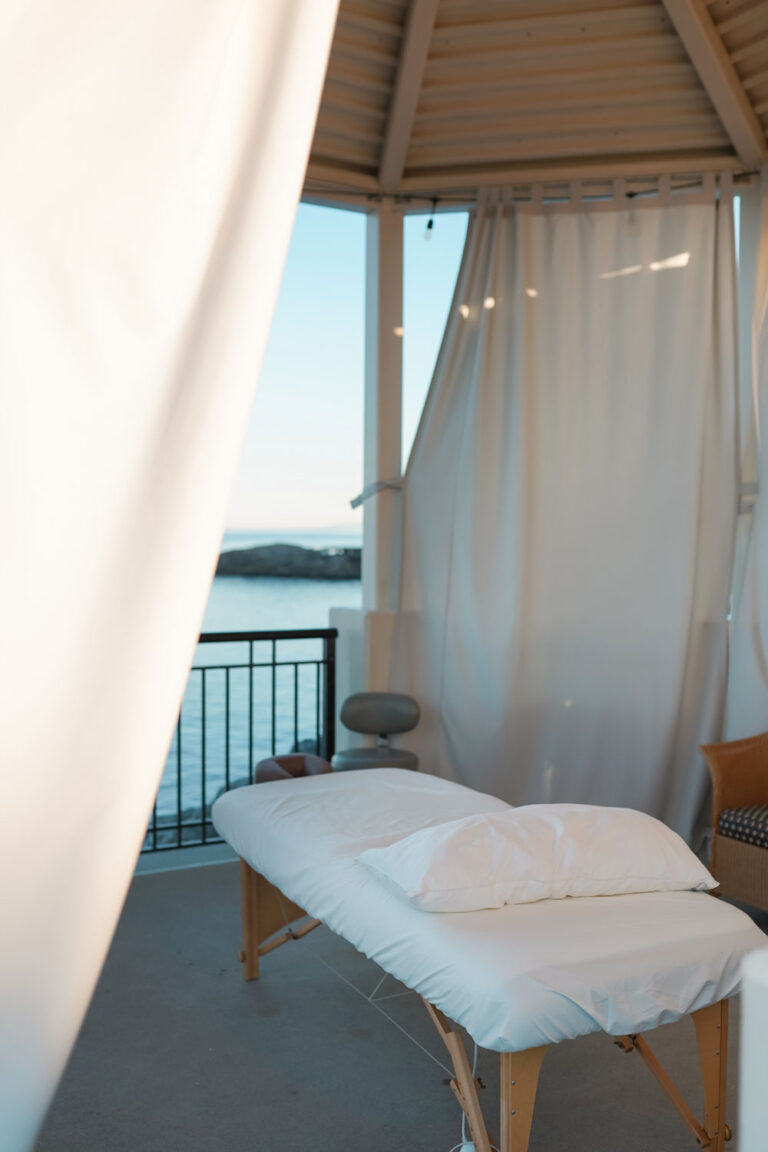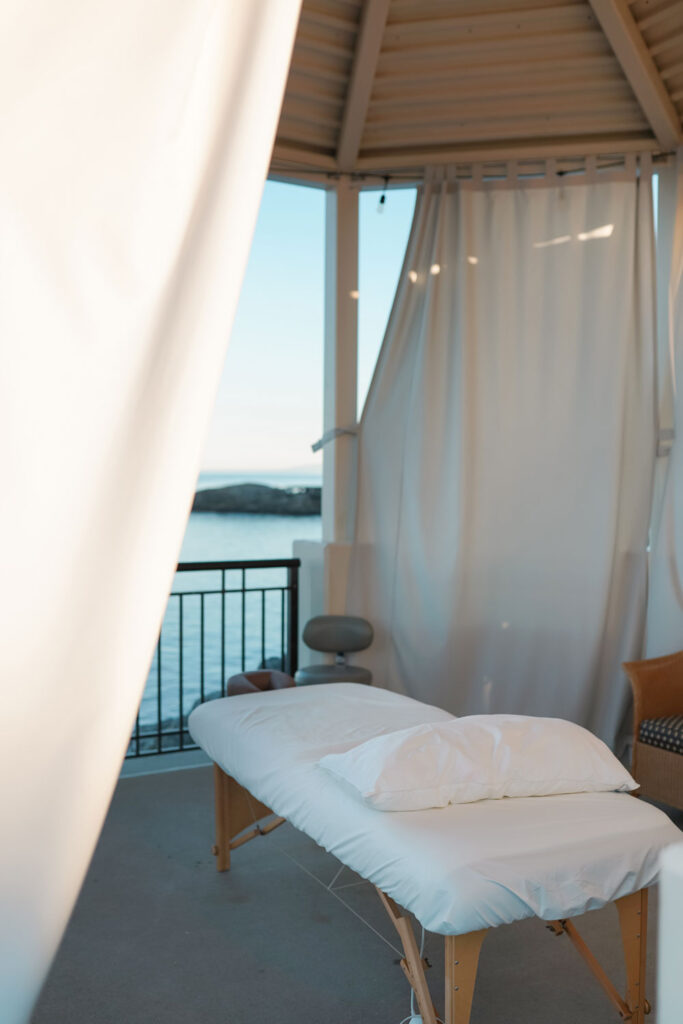 As you snake back up to the hotel, there are gorgeous gardens and water features to take in and then looking out over the ocean, The Snug Pub's patio. This pub's history stretches back to 1954, and it's truly an all-weather destination: its cozy, beautifully decorated interior is where I'd want to be on a rainy day, but when the sun's out the patio is the place to be. The views are just so insane and the food is unbelievable: we had the most amazing dinner here, all while Cal was smiling winningly at the table of pretty girls next to us.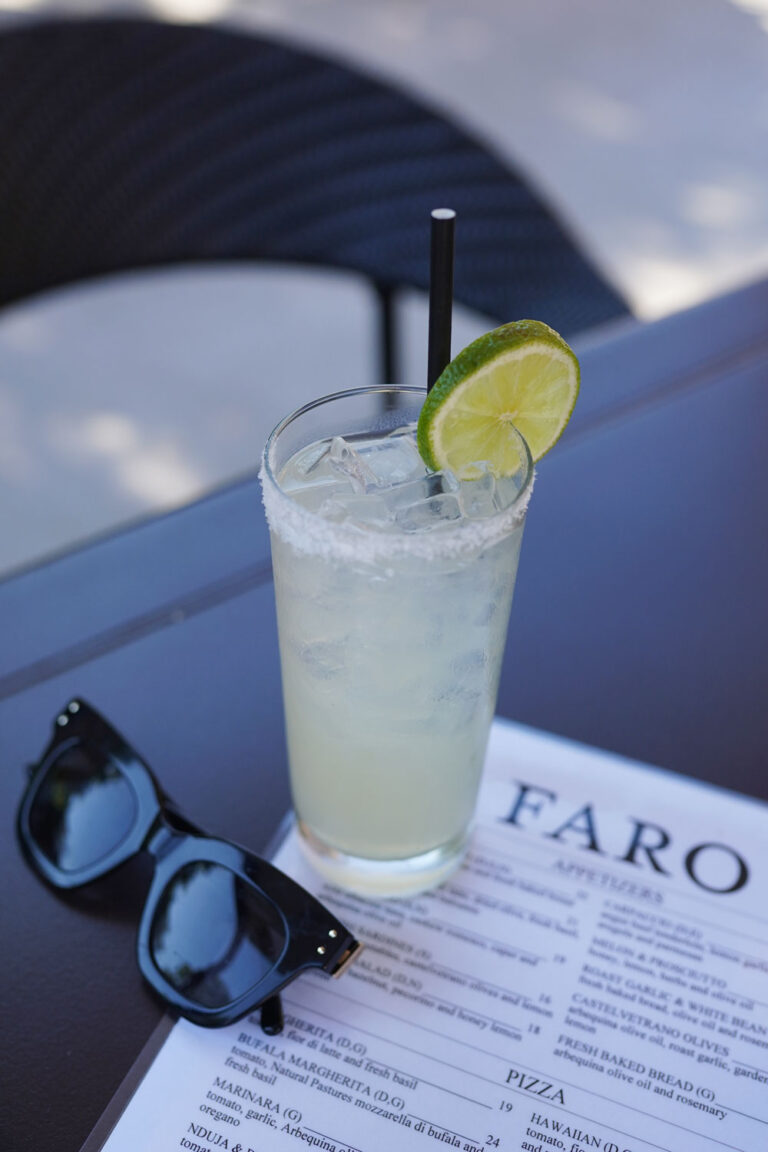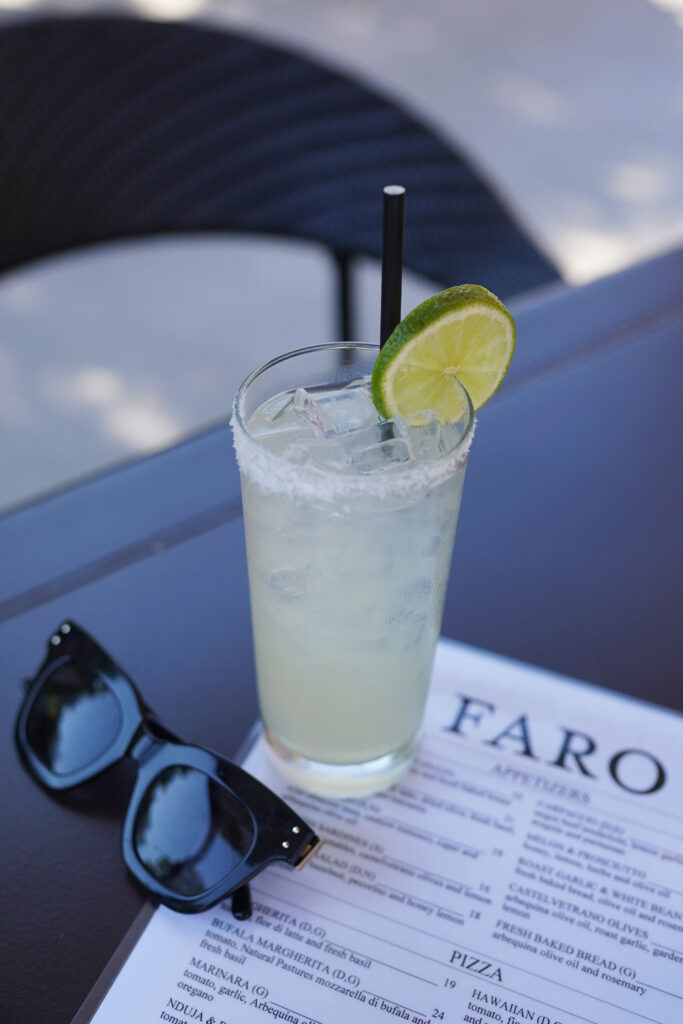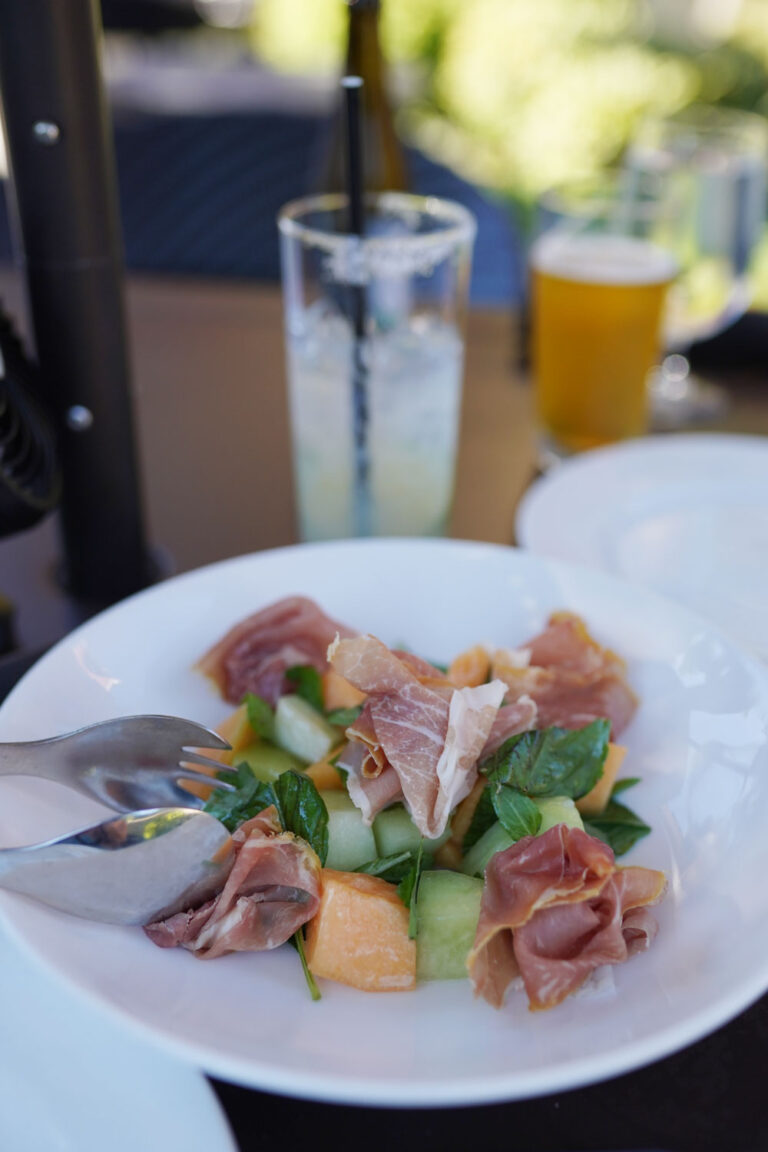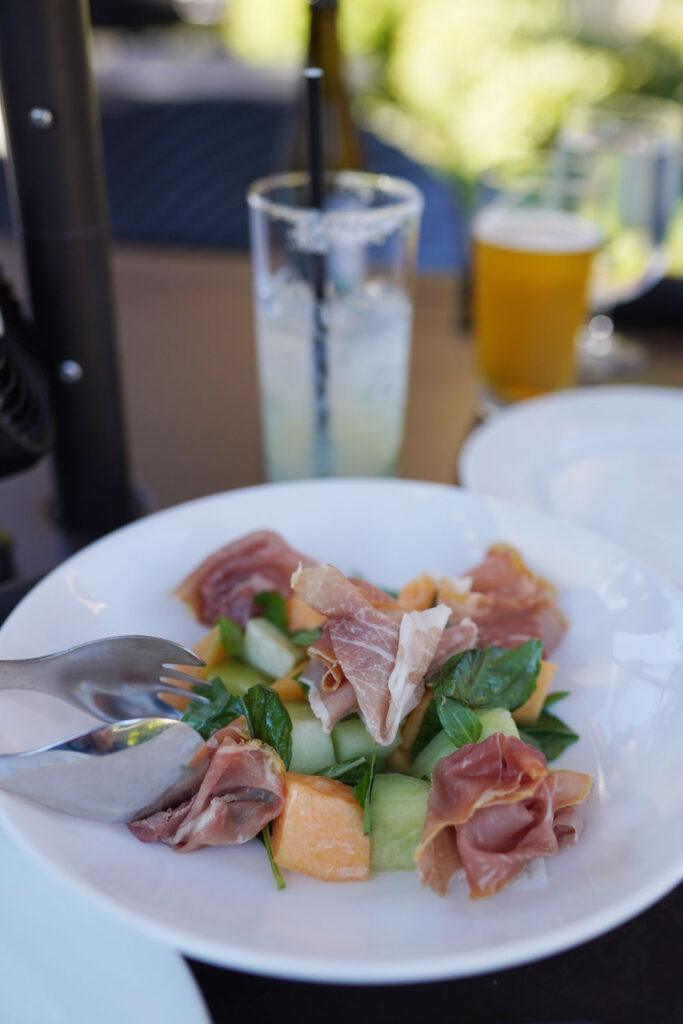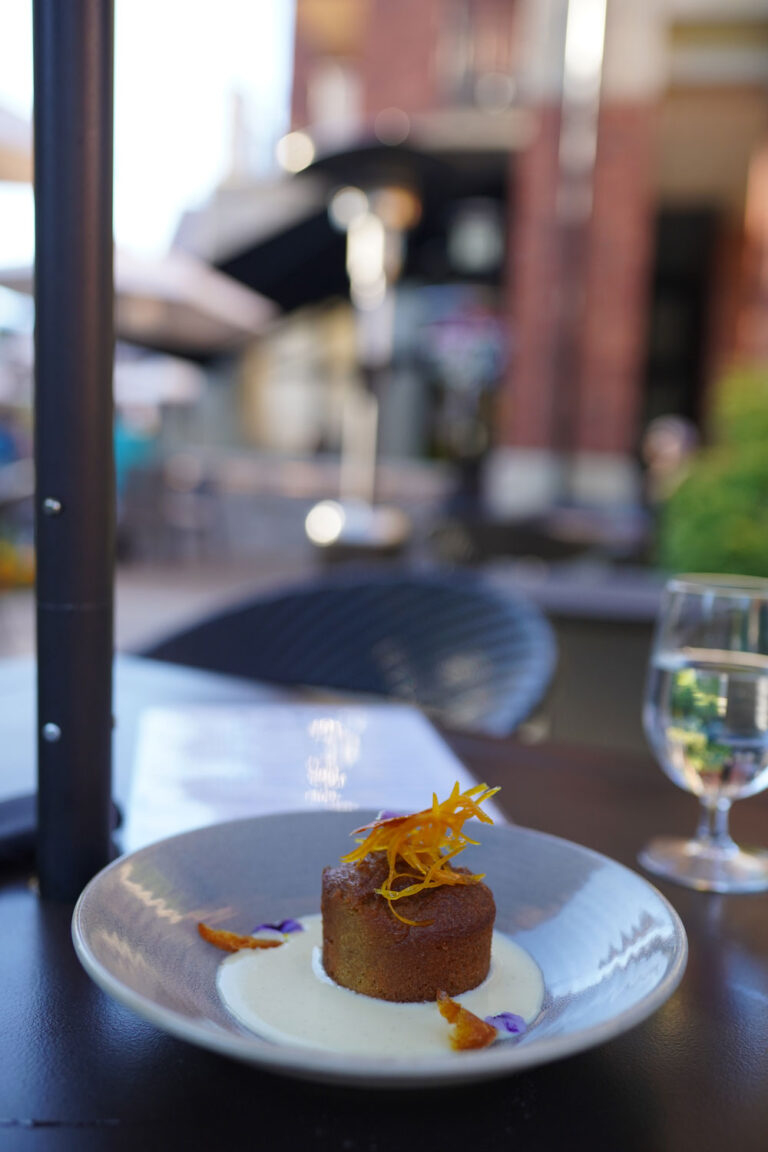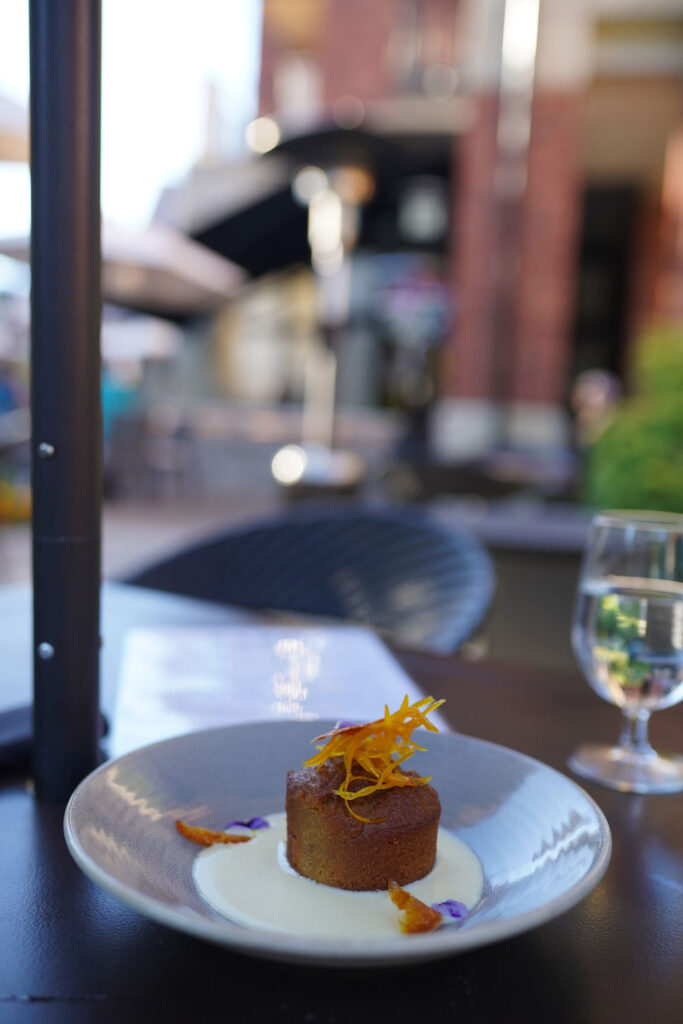 We also got to experience FARO again, which we were lucky to have last time we visited too. Truly the best pizza in the city—we were both starving so somehow ate our entire pizzas, along with appetizers and dessert.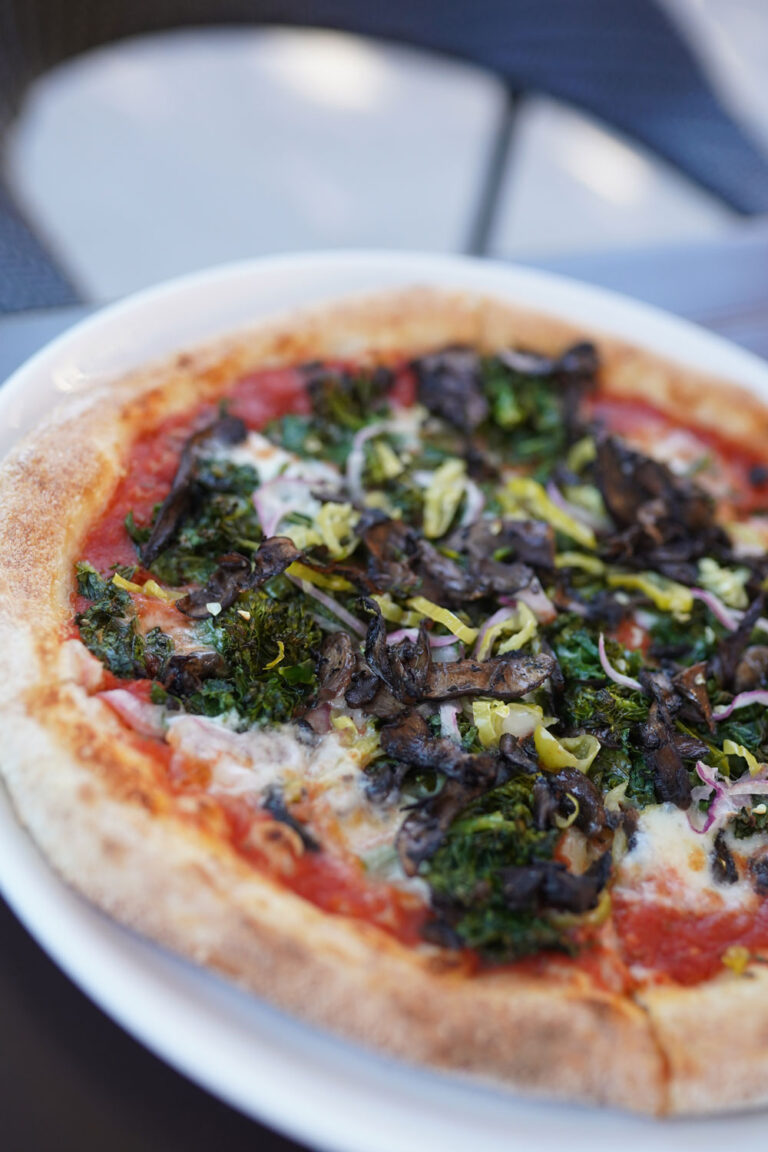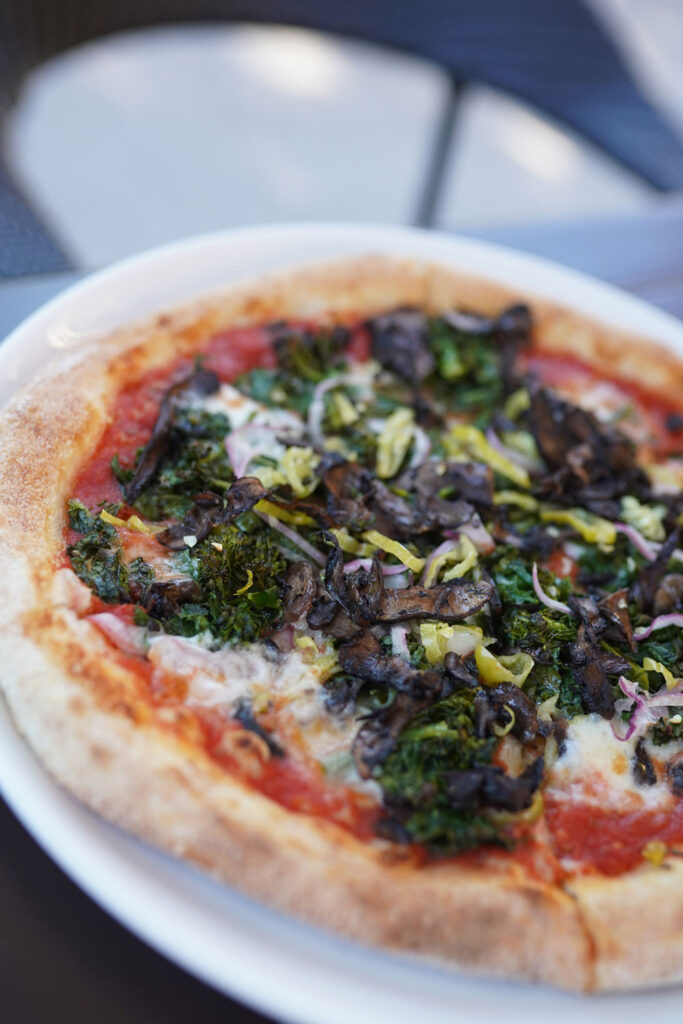 I got the Verdura and Matt got The Whole Beast, both so delicious! We also shared the polenta cake, seriously a must. Oh! And the Paloma…last time I visited I was so impressed with the non-alcoholic options since I was pregnant at the time, but I'll be honest, I was counting down the days till I could enjoy a nice cocktail on a hot day again and this spicy paloma seriously hit the spot, so delicious.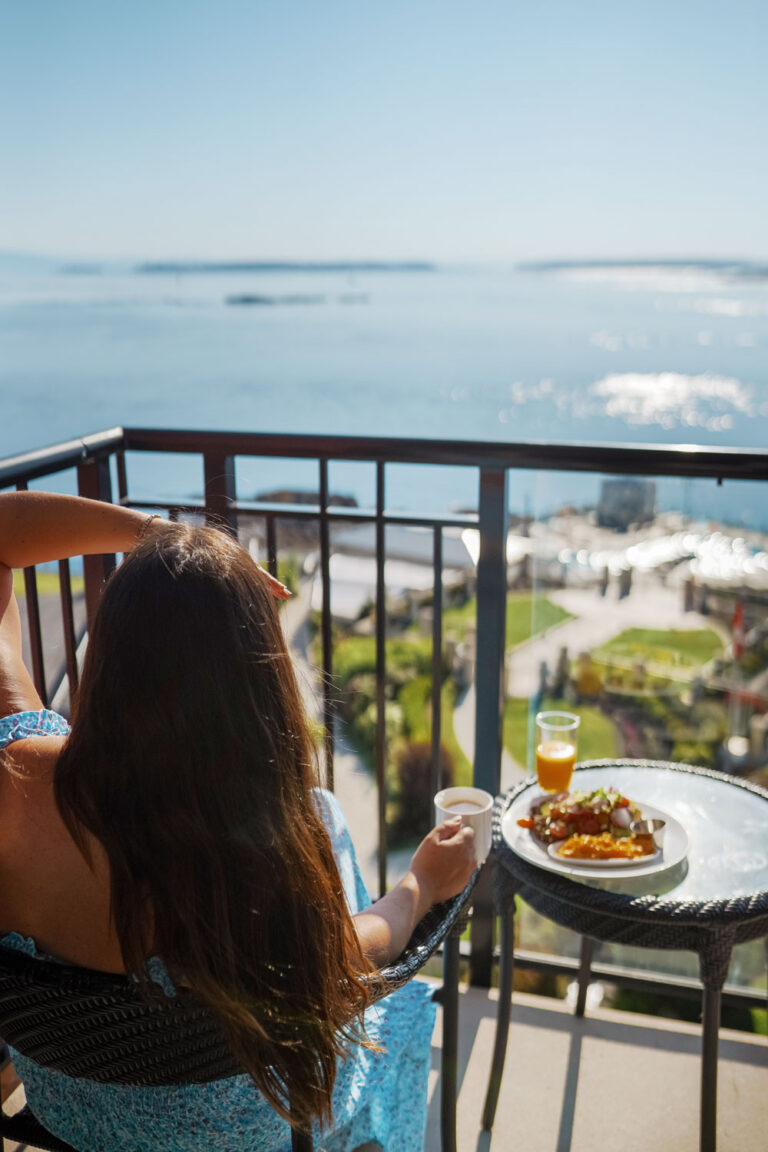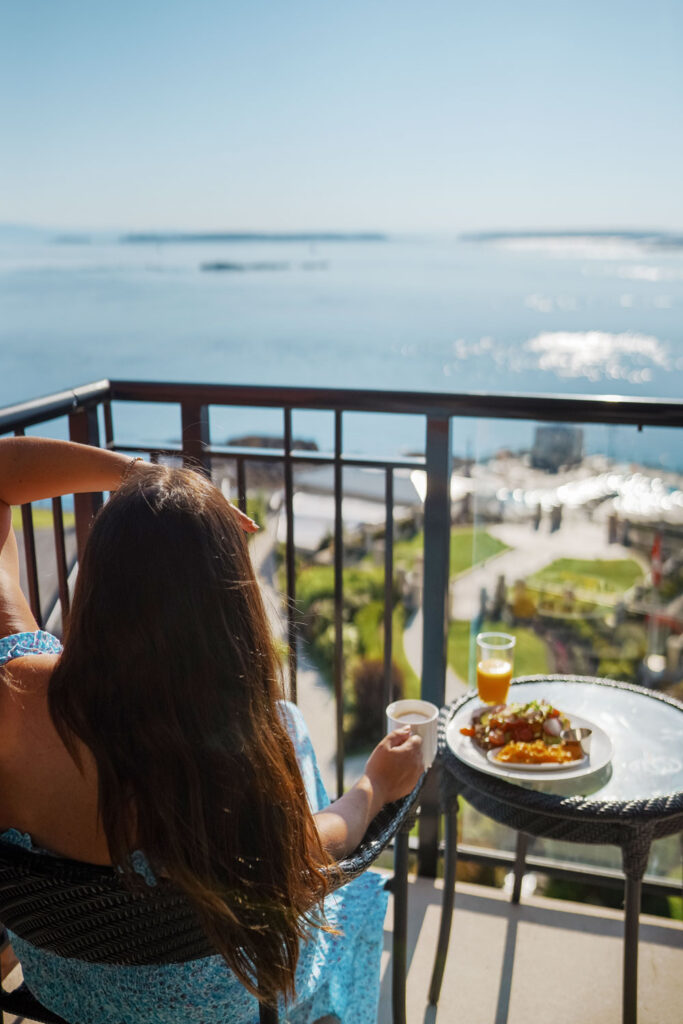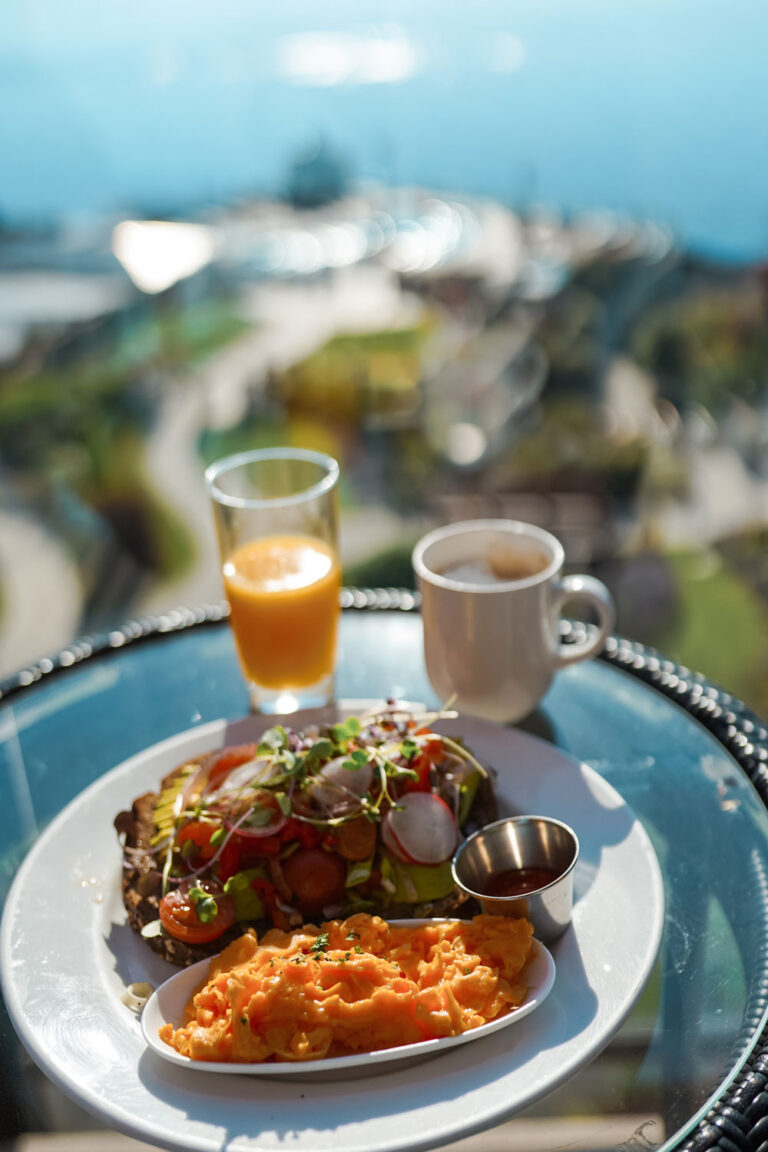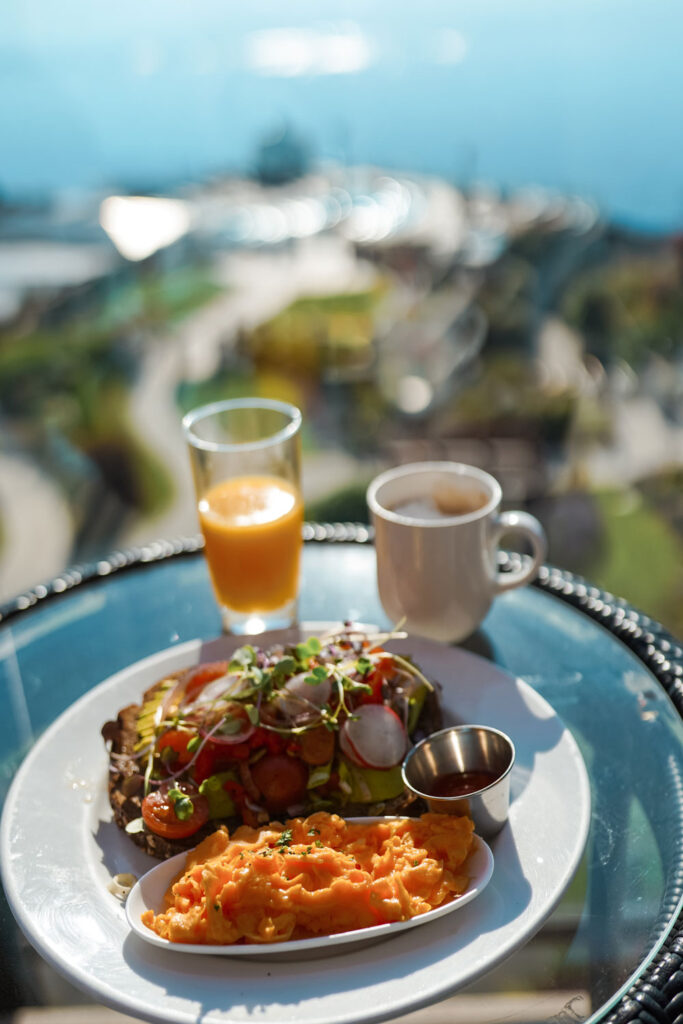 While you can get an amazing breakfast at Kate's Cafe, we opted for room service on our last day just to really soak in those slow moments. With Cal in his pack 'n play happily playing away, we really took in the view on our patio and took our time eating our delicious breakfast (avo toast with eggs added for me, a classic breakfast for Matt). Honestly, if it sounds like we basically spent all of our time at the hotel, it's because we pretty much did! I'll get into some of our other stops while in town but if you want more Victoria guides (breaking down where to eat, what to see, etc) check out this post or this post—it was smoking hot, like literally record-breaking heat wave temperatures while we were there, so we really just stayed close by so that Cal wouldn't roast and took advantage of the cooler temps at the hotel, the pools and just a chance to relax in general!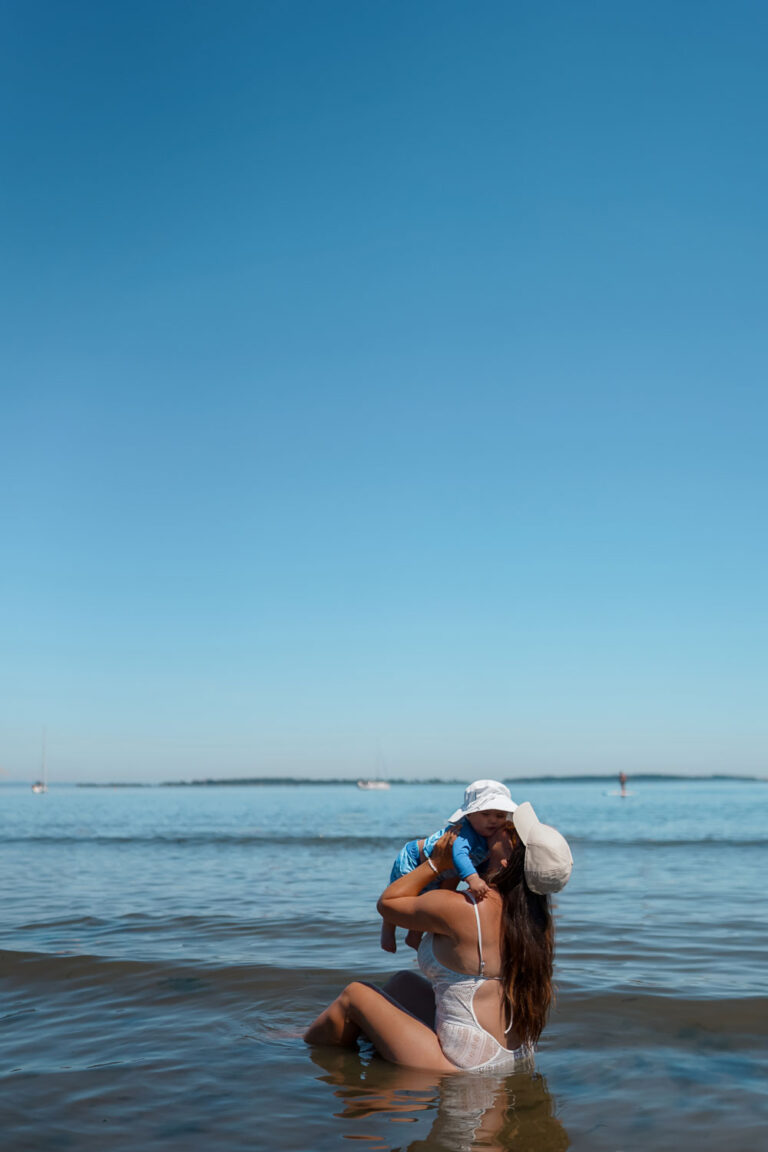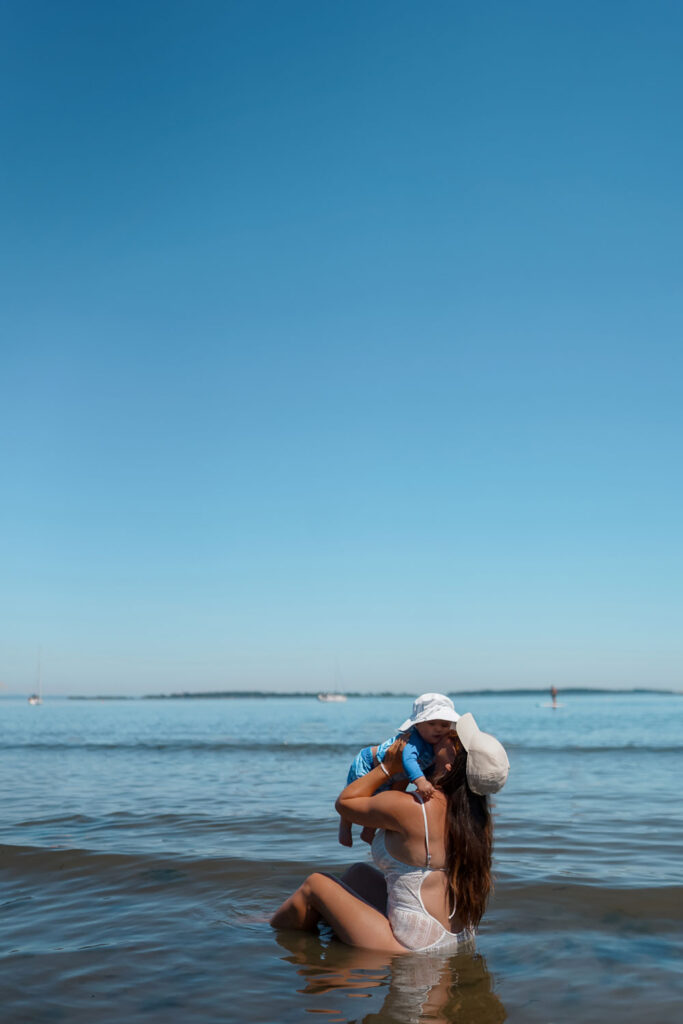 But of course, being us and being usually fairly activity-oriented people, we did manage to get in a few fun outings around the city. We hit up Willows Beach a couple times and it was actually Callum's first time in the ocean! He loved it (and has only continued to love it more and more, we were at Kits Pool this weekend and he's basically trying to throw himself under the surface now). It's such a family-friendly, gorgeous beach, and only a 20 minute walk or so from the hotel! The walk itself is gorgeous, passing by the marina.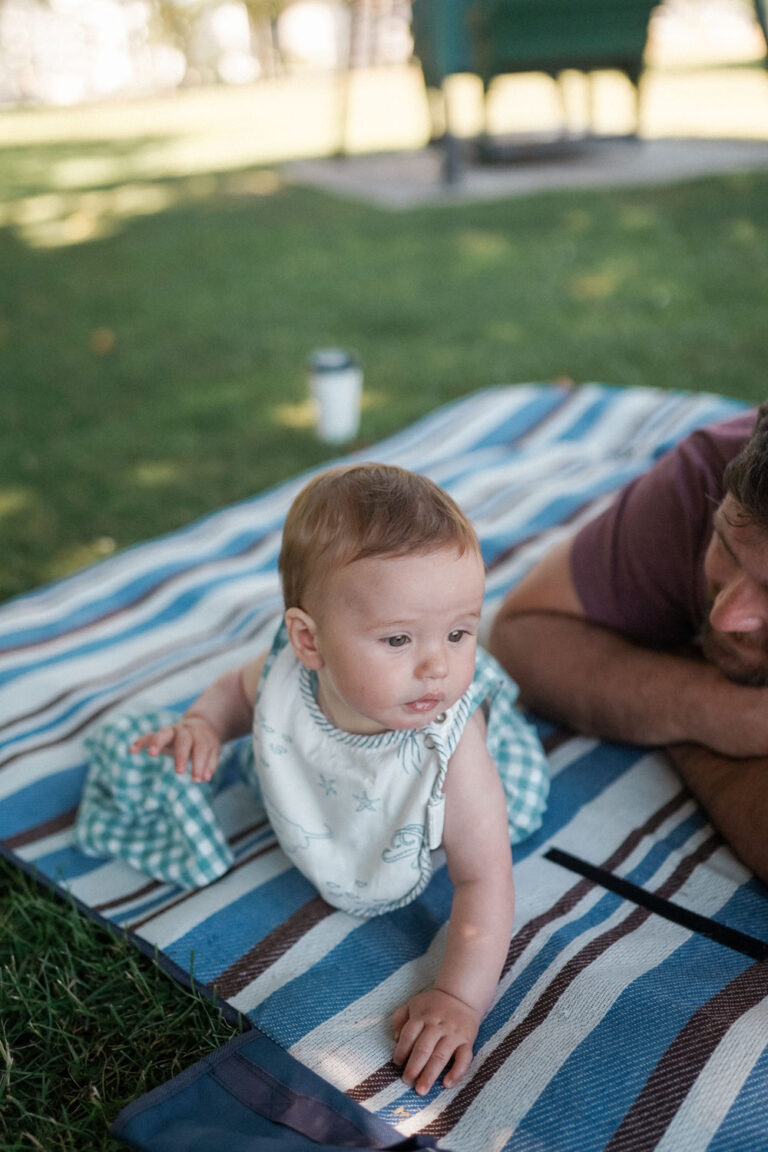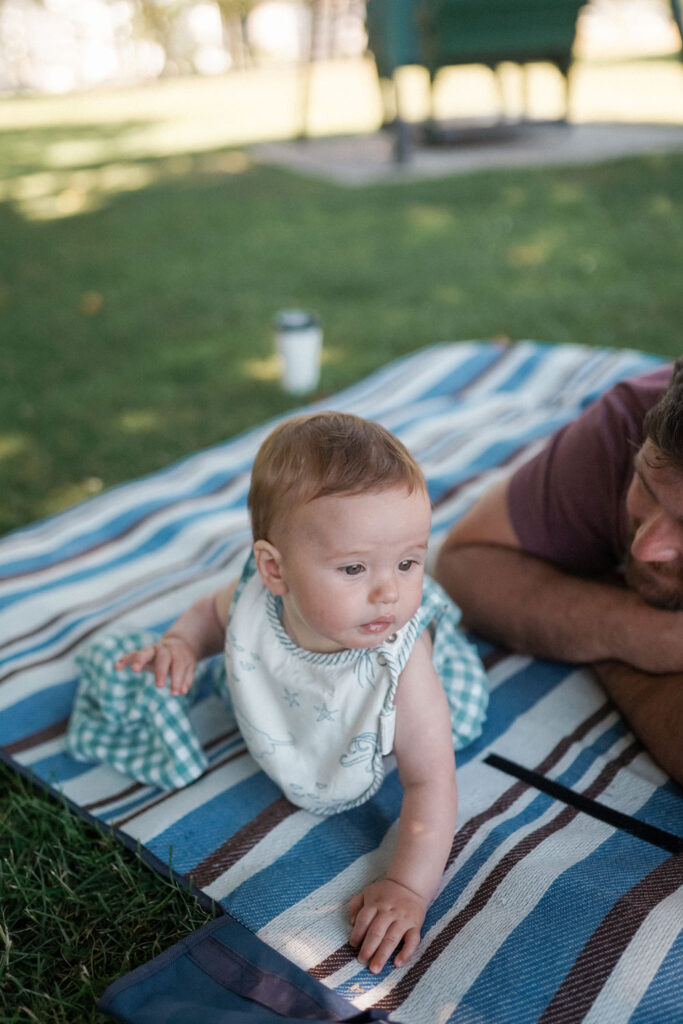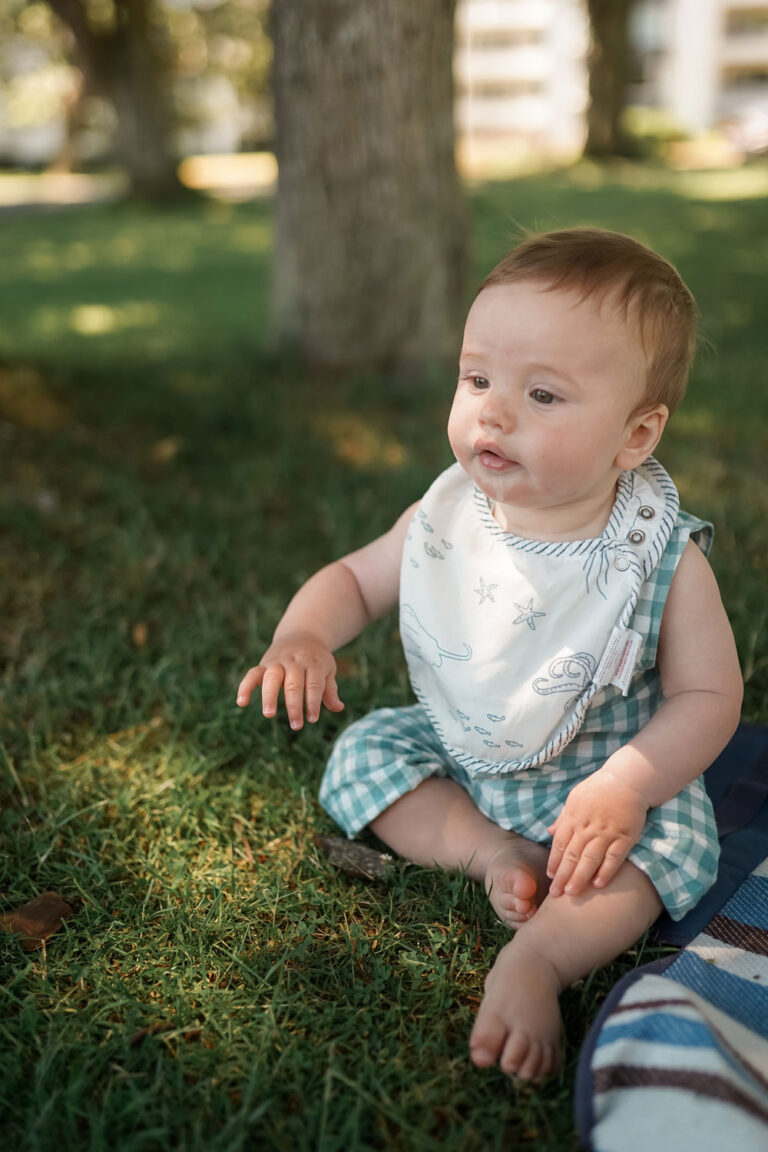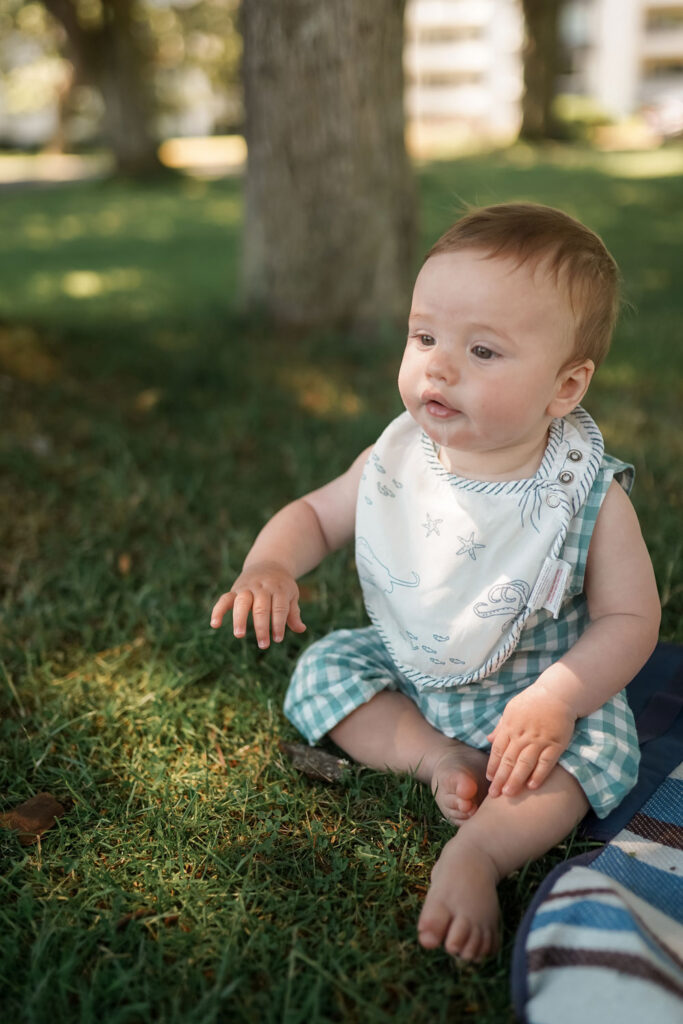 We also did pop into a few other places for food, though not many—we went to Penny Farthing for breakfast (a really cute English pub right in Oak Bay village), hit up our fave local coffee joints Hide + Seek and Discovery Coffee, and while downtown stopped by Phillips Brewing to taste some beers and a quick pit stop at Fol Epi for a snack. We didn't go this time but another local coffee spot we love is Demitasse Cafe, also a garden centre! It's so cute. But really and truly, we mostly just stuck around the hotel and enjoyed the stay there, which is really what an amazing hotel should offer: a destination and experience in and of itself.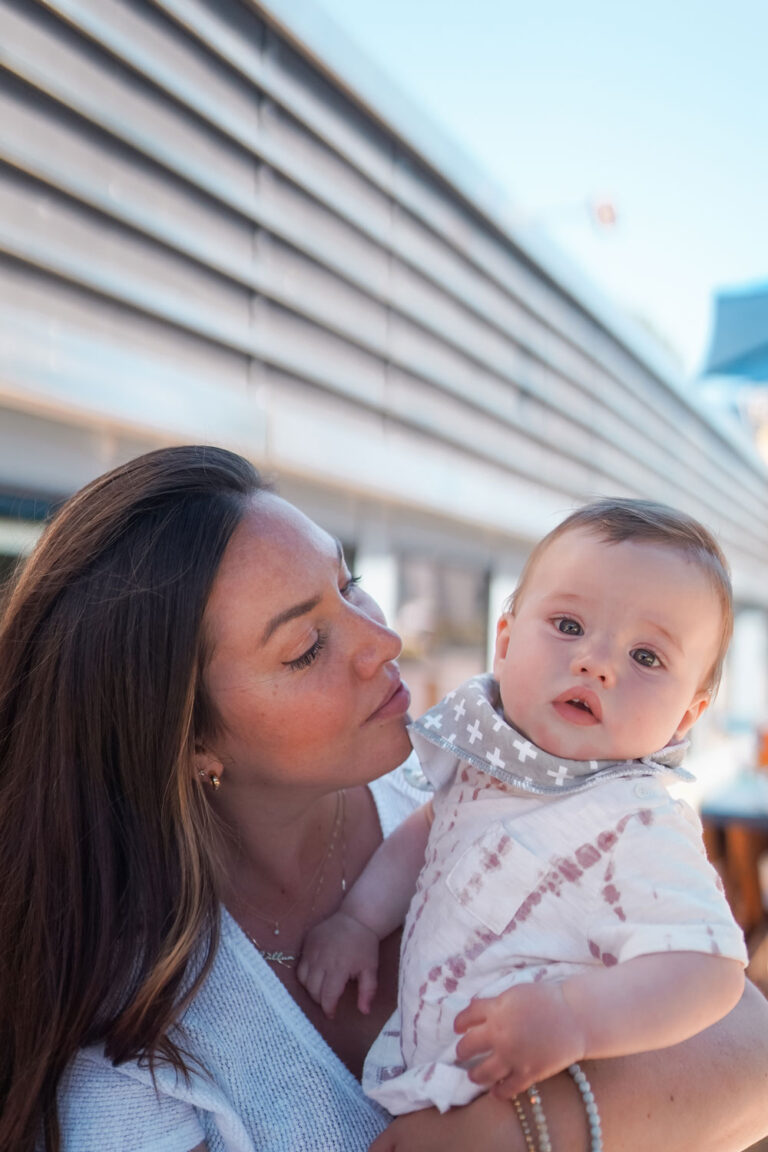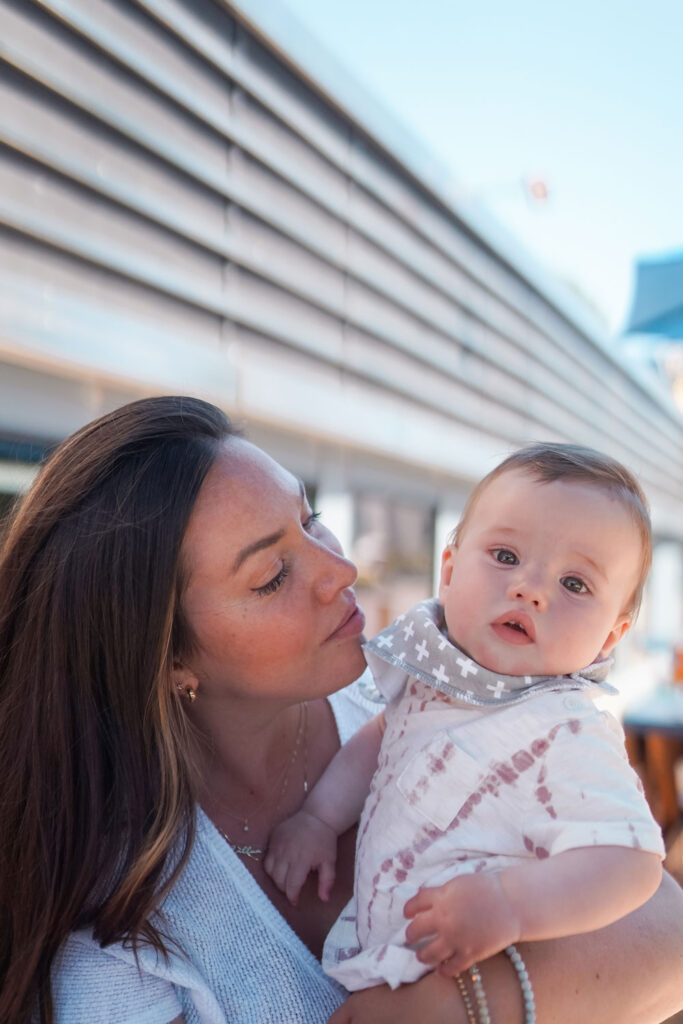 Particularly when you're travelling with baby, you sometimes need to carve in that rest time not only for them and their nap schedule, but for you! It goes without saying but babies are a lot of work…it's important for the parents to feel like they're getting a bit of a vacation and break too and not just running around town for the sake of feeling like you're seeing everything while away. After years of travelling really intensely, it was amazing to experience a different type of travel (and to keep doing it, since I'm currently lining up other trips for the next year or so if all goes well numbers-wise with COVID)—seeing everything and packing our schedule for sure, but factoring in that rest time that I never gave myself before and being forced to move more slowly because of Cal.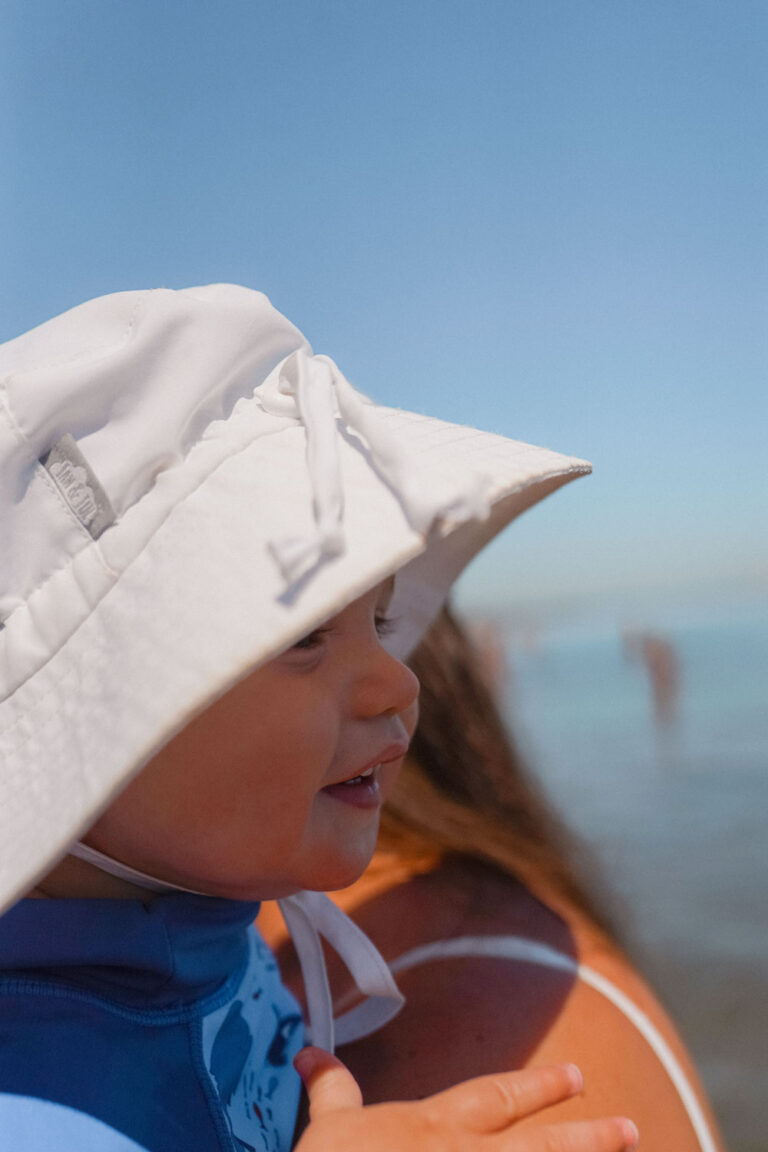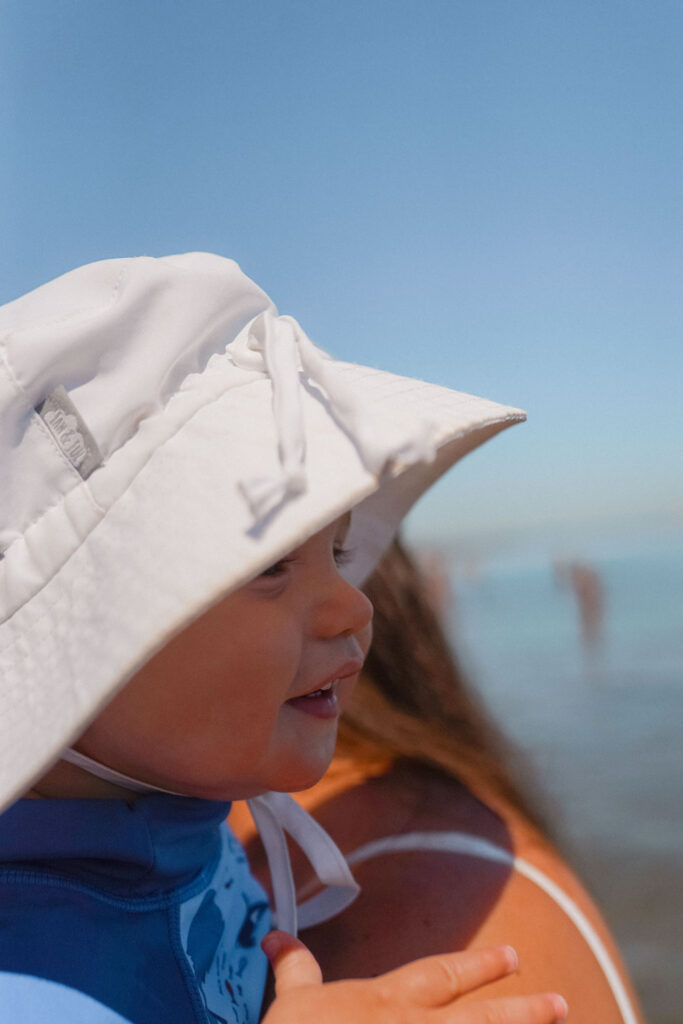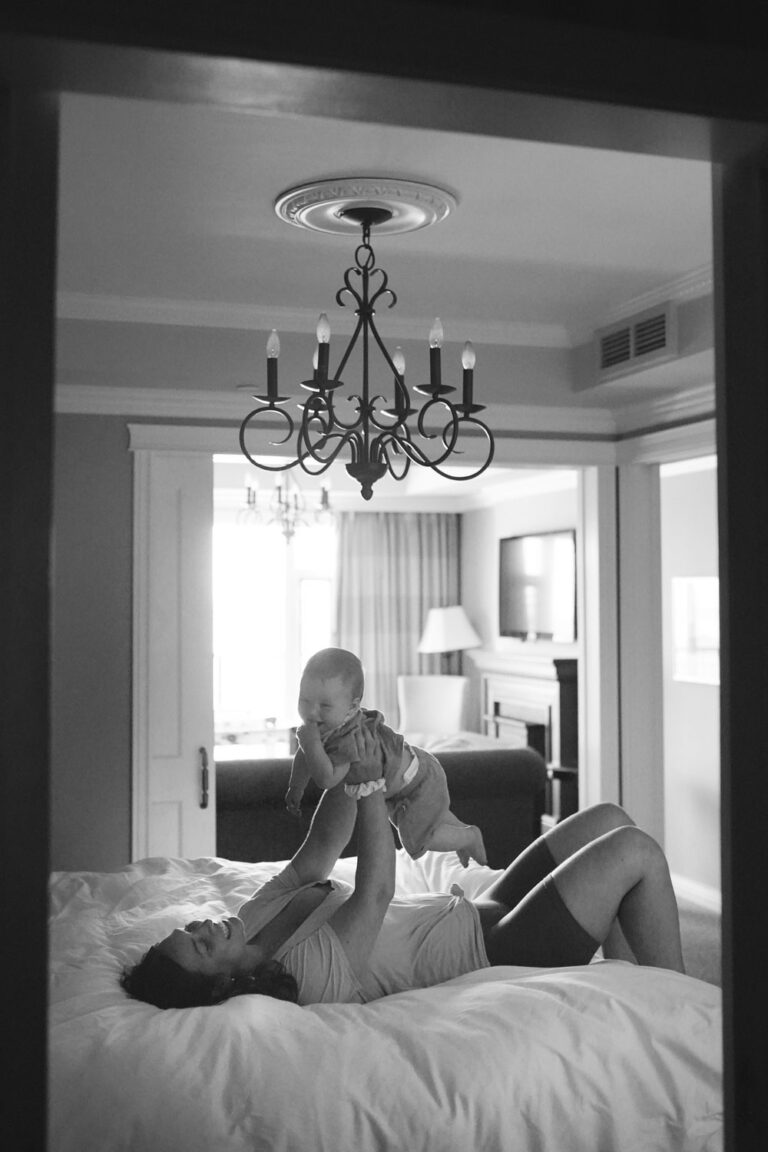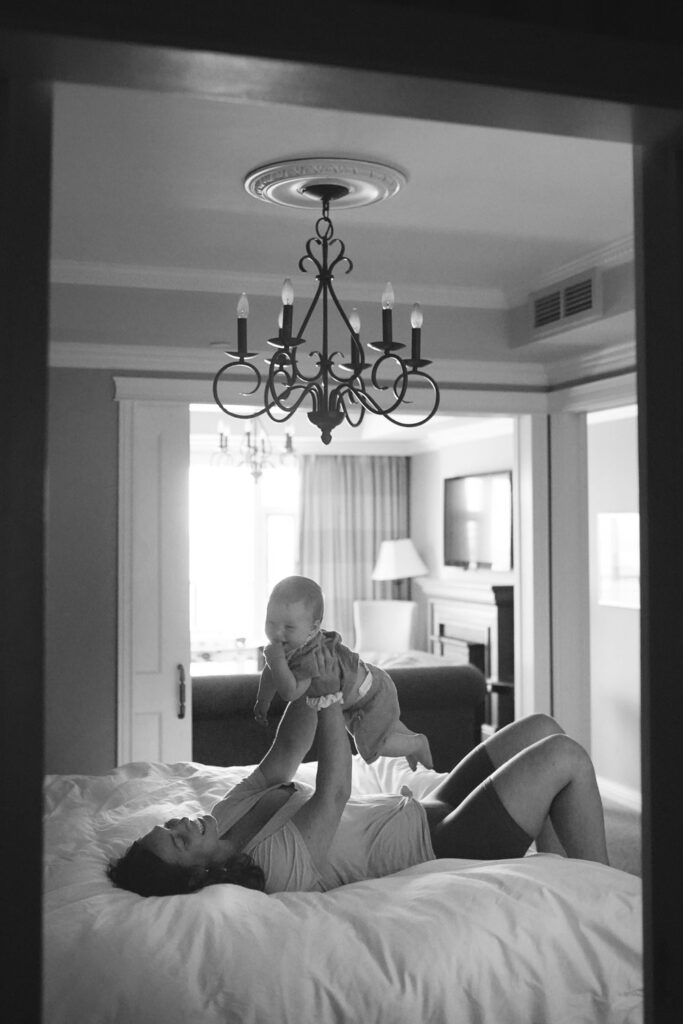 All in all we honestly just couldn't have had a better and more special first experience travelling with bebe—Victoria will always have such a special place in our hearts since that's where we first started dating and met years and years ago (like…13+ years ago now I think?), and Oak Bay Beach Hotel has become another special place for us because it just offers all that we love the most about Victoria: the ocean, relaxation, amazing food, all experienced in the most luxurious way possible. Also, kudos to Callum because he really was such a champion…we really researched and planned out how to optimize his naps and all that as best as possible and obviously travel inevitably derails their little routines a bit, but he pretty much slept through the night and had solid naps (and was happy, most importantly!) throughout the whole trip. Coming soon!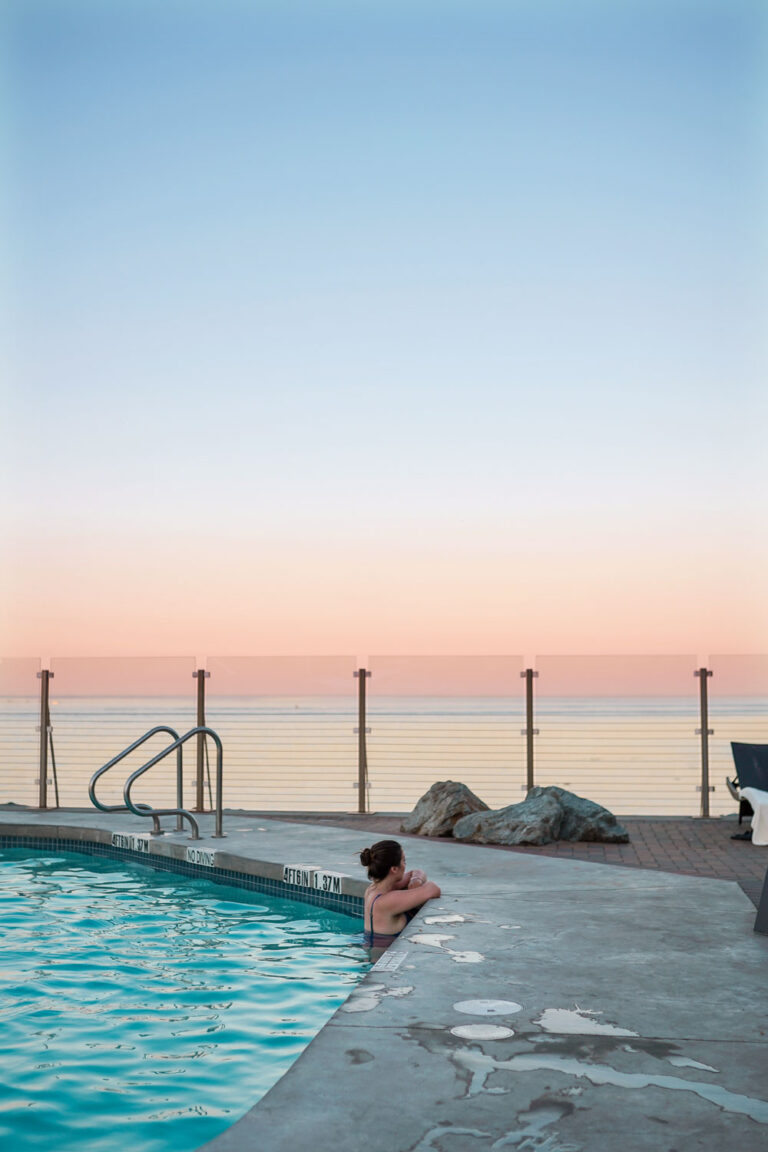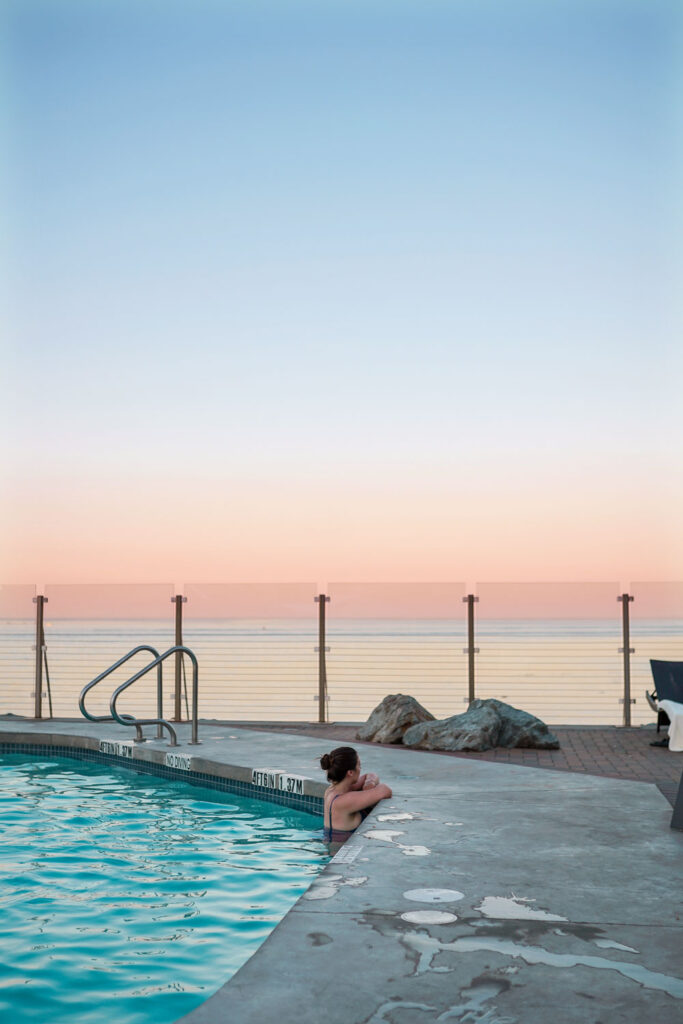 A huge thank you to Oak Bay Beach Hotel for the most amazing stay—can not recommend them enough! If you're looking to get away this summer, use the code RESIDENT to find the best price for BC Residents!