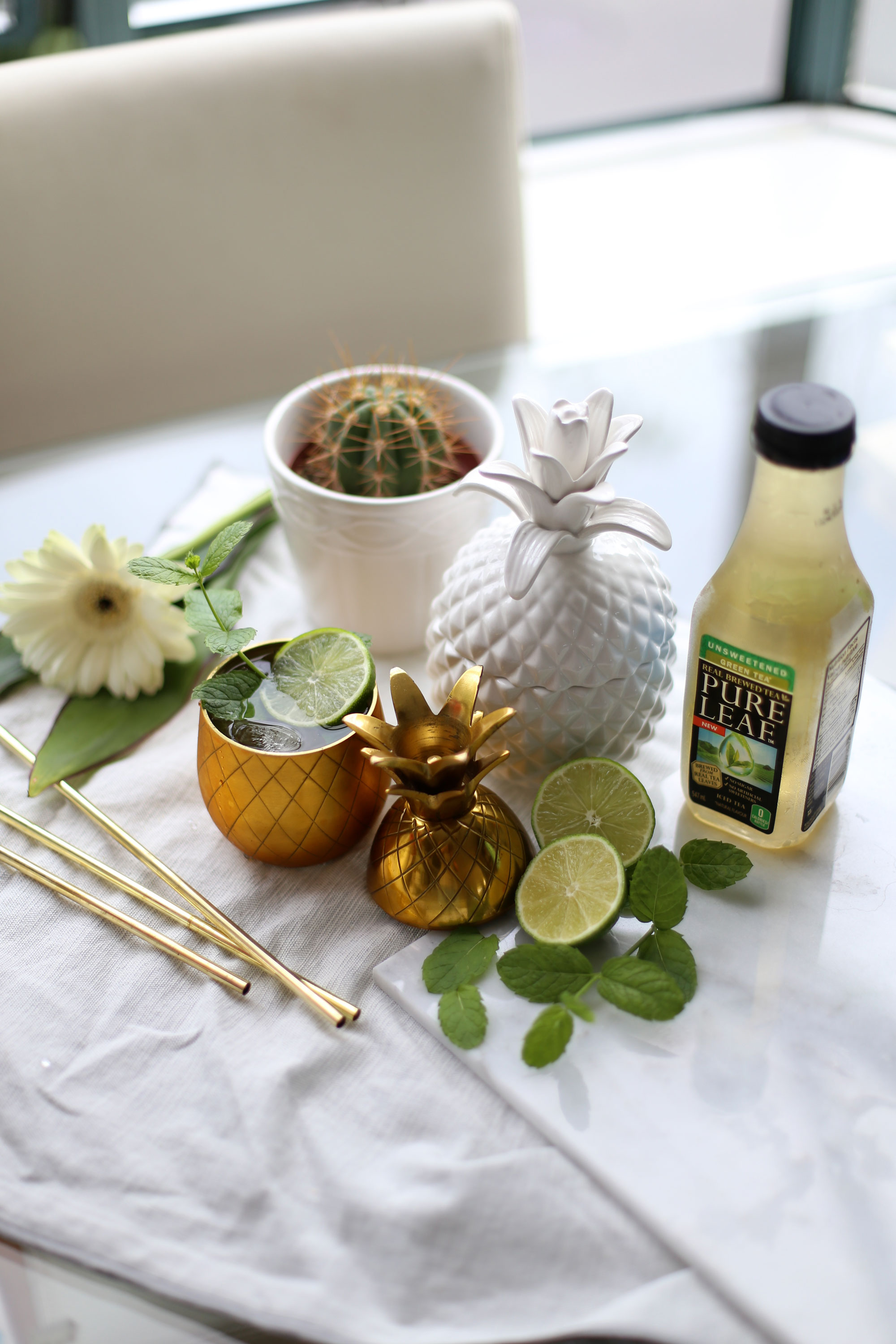 I've actually always been pretty good about water consumption – something my parents drilled into me from a young age since I played so many sports and have always had weirdly low blood pressure (aka I faint easily!) so a bottle has basically been glued to my person for 20+ years now. Having said that, while I'm a big fan of good old H2O just on its own, sometimes you want something healthy and hydrating that packs some flavour too. I've not only partnered with Pure Leaf a few times this summer (taking local readers on a hike and most recently, sharing on Instagram how I upgrade my tea), but I also have been a massive fan long before they ever approached me about collaborating. It's a fixture in our household, particularly in the summer. Actually, Matt is especially obsessed – all my lemon black teas go missing the second I get them in, and shortly afterwards I discover all the empty bottles littered around his desk area (boys, so dumb).
I've always been really health-focused but especially this past year, I've made a conscious effort to completely minimize if not eradicate any artificial additives, sugar, etc in my diet. Pure Leaf has made this mission really easy to achieve as their iced tea is 100% real leaf brewed tea, with no calories, sugar or artificial additives. Just the good stuff! While I'm rolling out all my favourite blends on Instagram, I thought I'd give you guys a jump start this weekend on healthy hydration (but, because I'm all about the balance, how you can turn them into cocktails too!).
Mojito Green Tea (1st image)
Muddle some mint at the base of your cup and add a squeeze of lime juice. Add Pure Leaf's green tea and ice, and top with some more lime and mint.
Turn it into a cocktail by adding rum.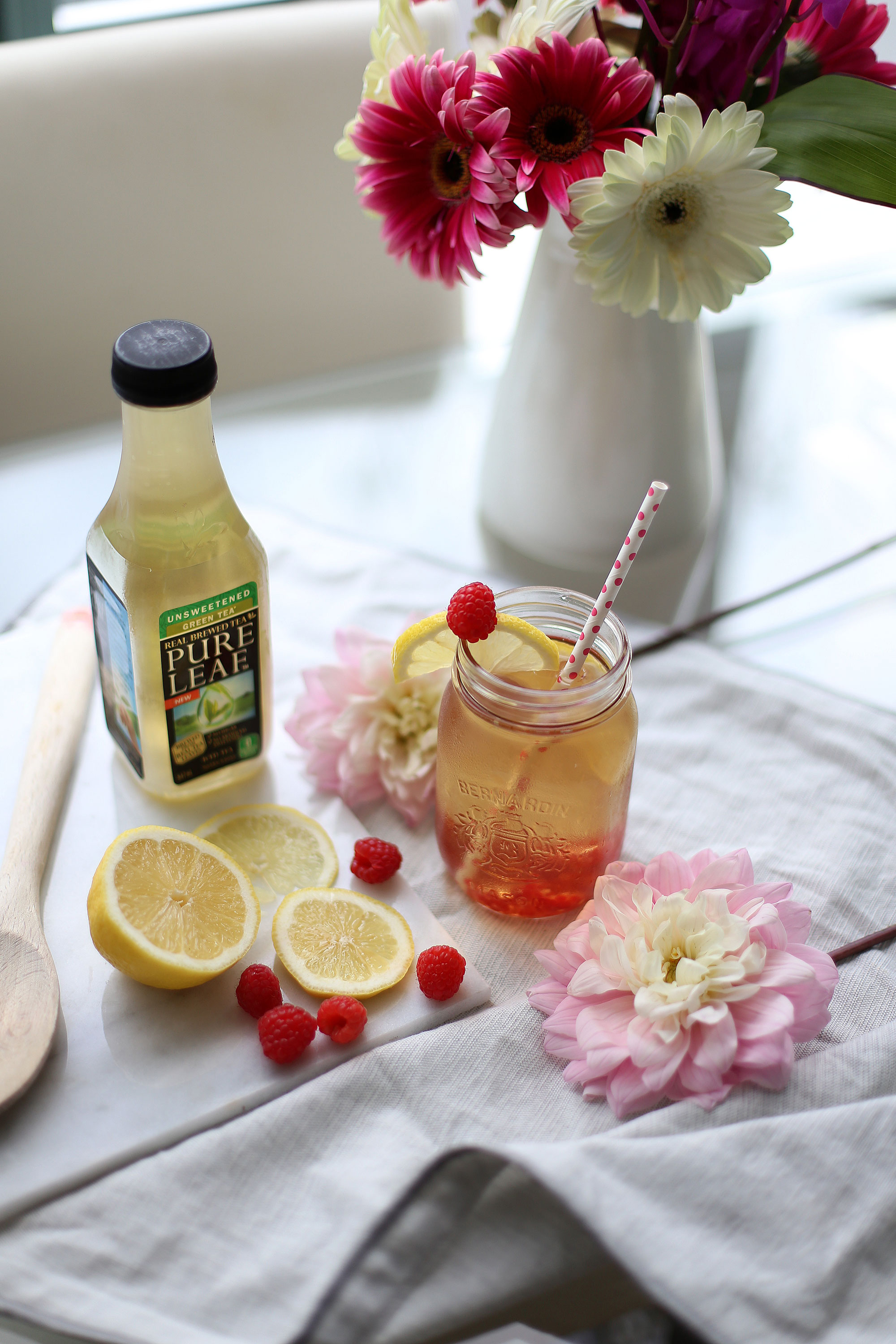 Raspberry Lemon Iced Tea
Muddle some raspberries at the base of your glass and add in some Pure Leaf green tea and ice. Add 1/4 of a lemon's juice and stir to blend. Top with some more lemon and raspberries! This one's a particularly pretty one for any Insta shots!
Make it a cocktail by adding vodka.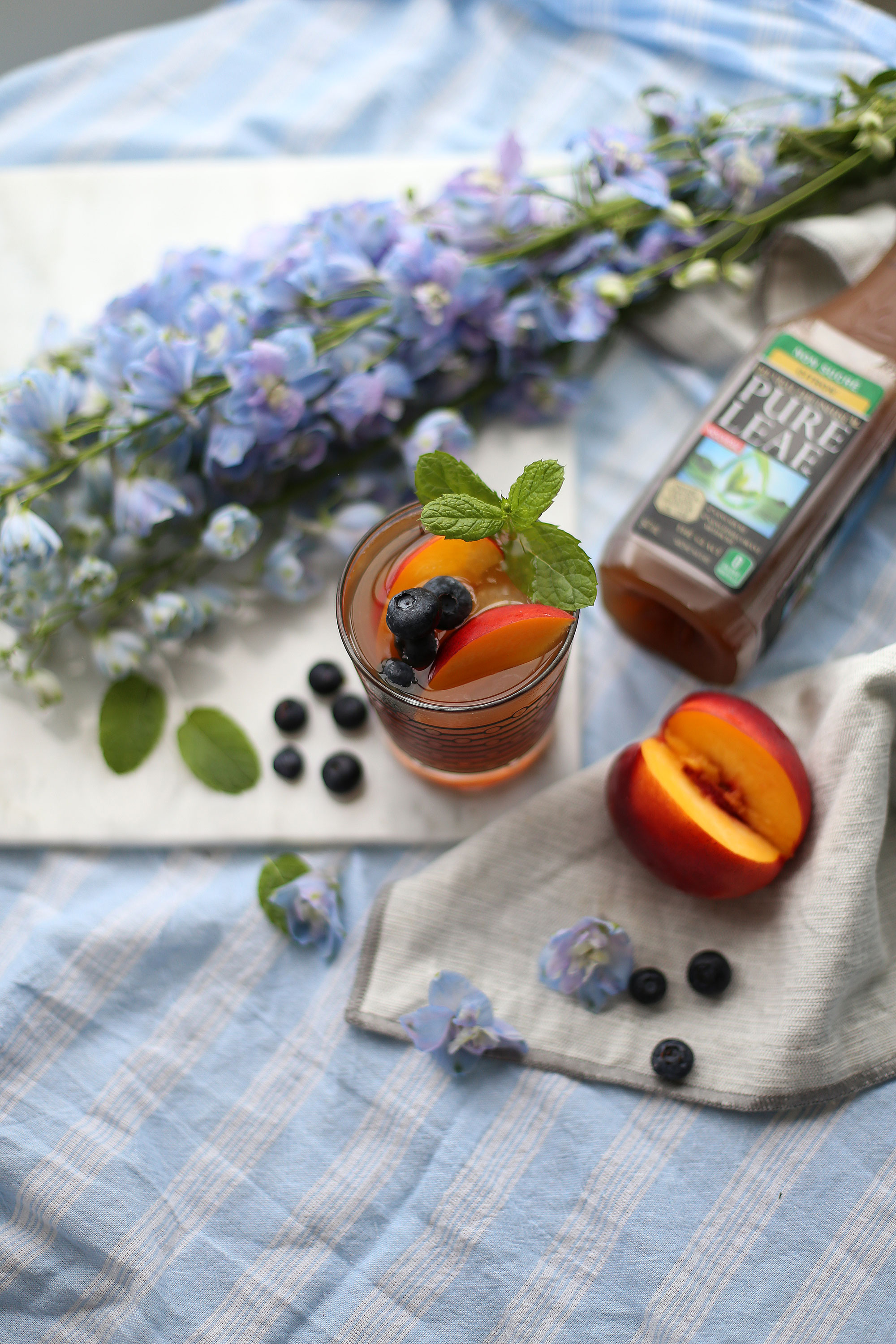 Blueberry Peach Tea
Similarly to the other two blends, muddle a bit of the fruit at the base of your glass. Top up with Pure Leaf's lemon black iced tea (you could go sans lemon but I like the added citrus). Some ice, extra fruit and a sprig of mint completes the drink!
Make it a cocktail by adding bourbon or tequila.
Happy hydrating guys and most importantly, happy long weekend to my fellow Canadians!