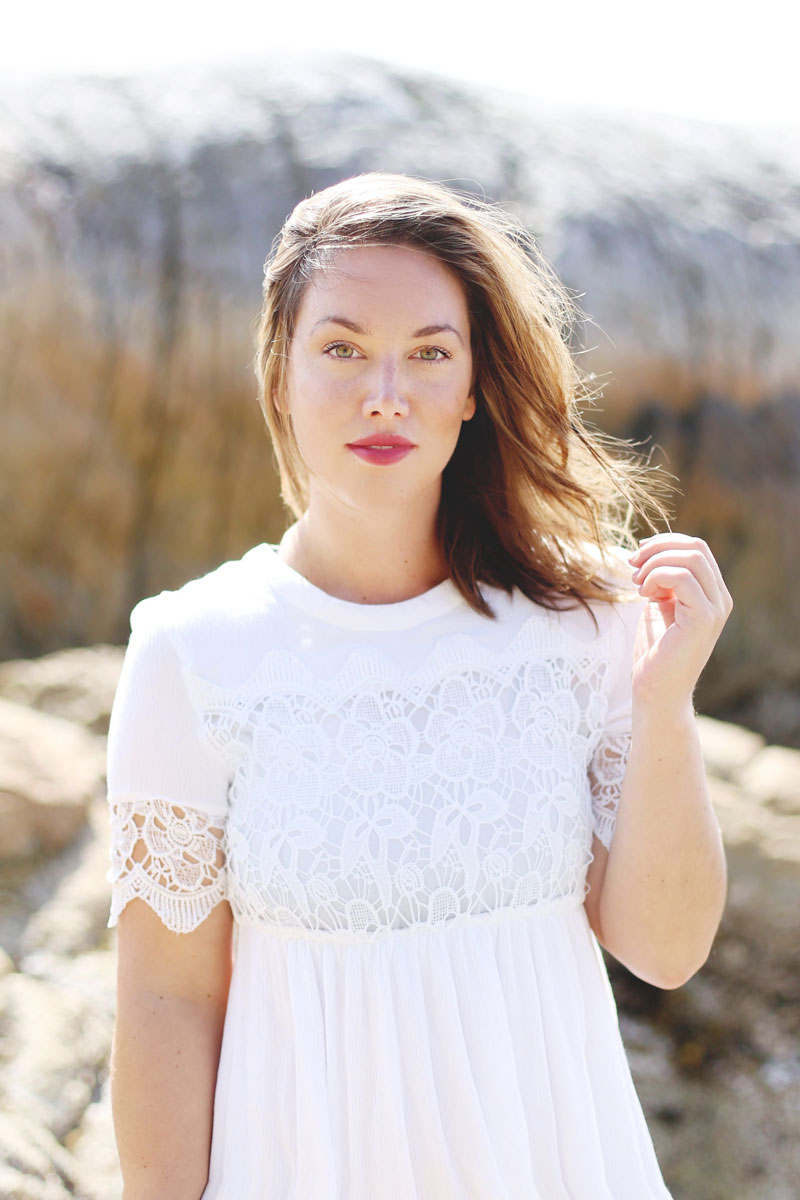 If you guys read my last collaboration with my skin guru Amanda Hlatky of Glow Dermal Therapy, then you already know that this girl's a miracle worker. My skin used to be the one thing I desperately wished I could change. Once I got into my mid-20s and my hormonal breakouts still didn't calm down, I honestly felt so exasperated and frustrated that I assumed this was just how it would always be. Then I started seeing my girl Amanda, and literally from the very first treatment, my skin not only completely cleared up, but it honestly started glowing. I'm not a heavy makeup wearer ever, but now, I spend most days without any foundation or coverup on unless I'm shooting and I've never felt so free in my skin and proud of it. I honestly owe it all to Amanda's advice, knowledge and skills. So naturally, when she asked if I'd be interested in trying out an LED treatment, even if I was a bit baffled by how it worked I said yes excitedly because I knew by now to trust her entirely with my skin!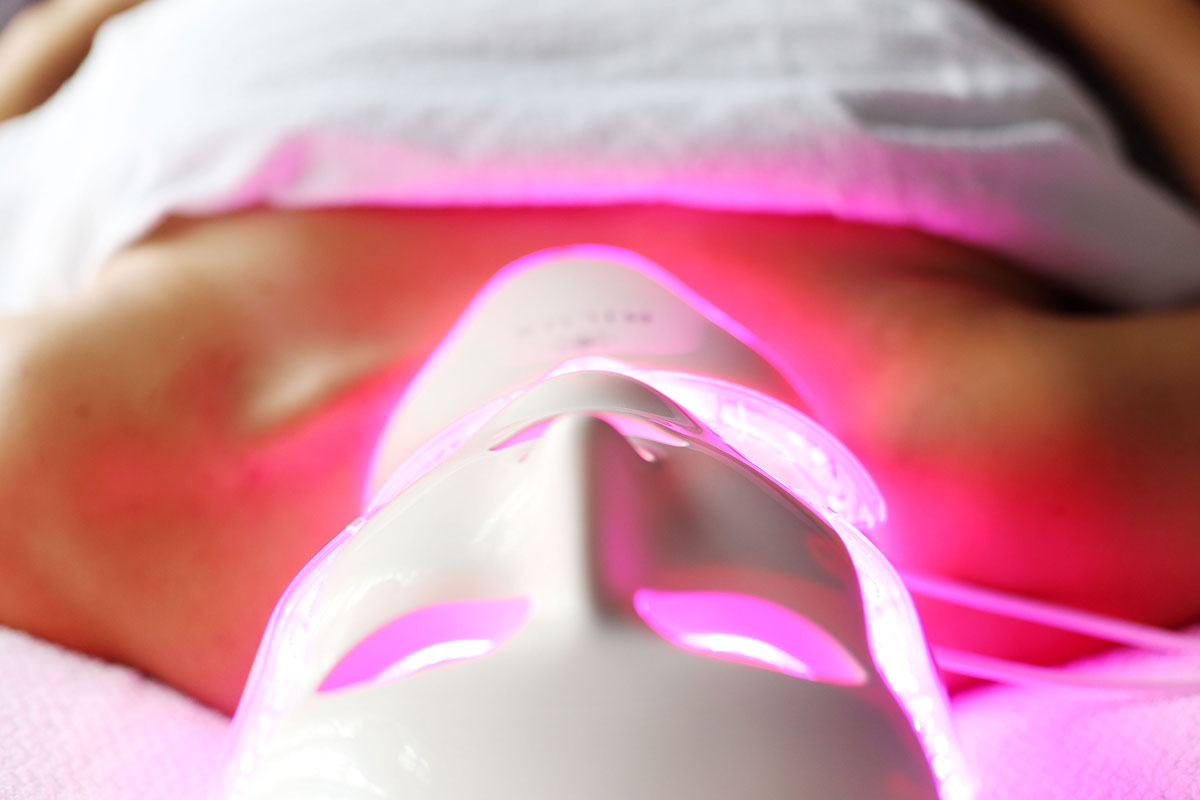 You may have already seen these slightly sci-fi-esque masks blowing up on Instagram celeb accounts like Jessica Alba (who has the most incredible skin, so that should be telling). So how do they work?
LED facial masks, or Color Light Therapy, use UV-free, specific wavelengths to deliver collagen-boosting, acne-treating results to your skin and the best part, is that these benefits should show immediately. Each colour is targeted for different benefits: red for anti-aging, blue to kill bacteria and pink to speed up healing. Amanda entirely customizes the treatment to suit your specific needs (so for me, we used more of the blue and pink as my main concerns are keeping breakouts at bay and reducing oiliness). After doing one of Amanda's amazing facials (I seriously look forward to these so much, they are in my opinion the best thing you can do for yourself beauty-wise), Amanda used the LED facial mask for about 30 minutes on me.
As for the actual treatment itself, you're fitted with an eye mask and then that's it – you just relax! I was expecting something (pin pricks on my skin, some tightening, anything!) but really you just have this lovely glow and warmth on your face and relax on your plush little cloud of a treatment bed until it's done.
Because I din't really feel anything, I wasn't quite sure what to expect once Amanda lifted the mask. But then she passed over the mirror and right away, I could see already a huge difference in my skin. It was plump, glowing, smooth. Amanda assured me it would only get better – it really peaks after three days, apparently, and then you keep seeing those benefits for days to come.
And I don't mean this in a boastful tone, but just to illustrate how much of a boost it gives to your skin, that week I had about 15-20 snaps asking about my skin or who my facialist was on Snapchat ("tovogueorbust" if you want to follow along!). It really did just give my skin exactly that lift I needed after having it taxed by sun, sand, etc all summer long.
I'm so excited to announce that Amanda is exclusively offering TVOB readers here in Vancouver a complimentary LED treatment as an add-on to any facial for the month of August. If you've been thinking about trying this treatment out or have been dying to get treated by Amanda, now is your time to do it!
Again, I can't stress enough how much she's changed my skin. Within the year I've been seeing her, I've gone from fretting about breakouts on an almost daily basis to going foundation-free on a typical day, feeling confident au naturel. Hope all of you in the city get the chance to visit Amanda and score the best skin of your life!