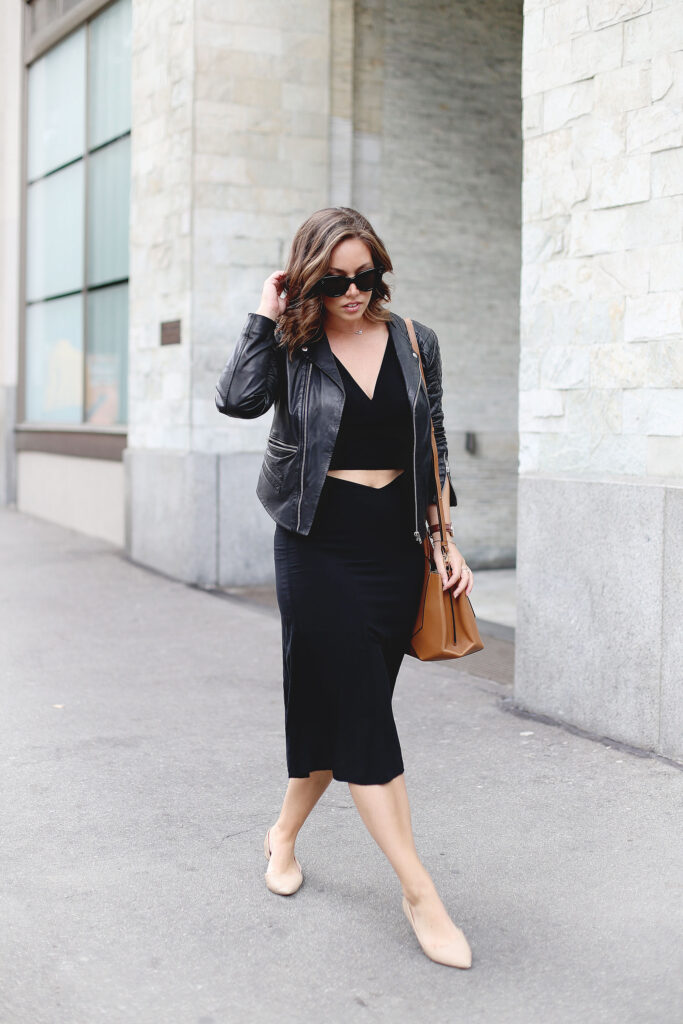 Happy Tuesday guys! Well, technically this is my Monday – got in last night from an epic series of girls trips in the Okanagan (bachelorette followed by a little Kelowna + winery visit with my best friends) and needless to say, I'm feeling a little bit less than peppy! Having said that, so excited for this week, despite our less-than-amazing forecast for the week. When it gets a bit overcast like this but still pretty muggy, I know exactly how to deal with the slight temperature drop without feeling depressed about a fall-esque outfit – monotone layers via my favourite midi skirt and crop top pairing!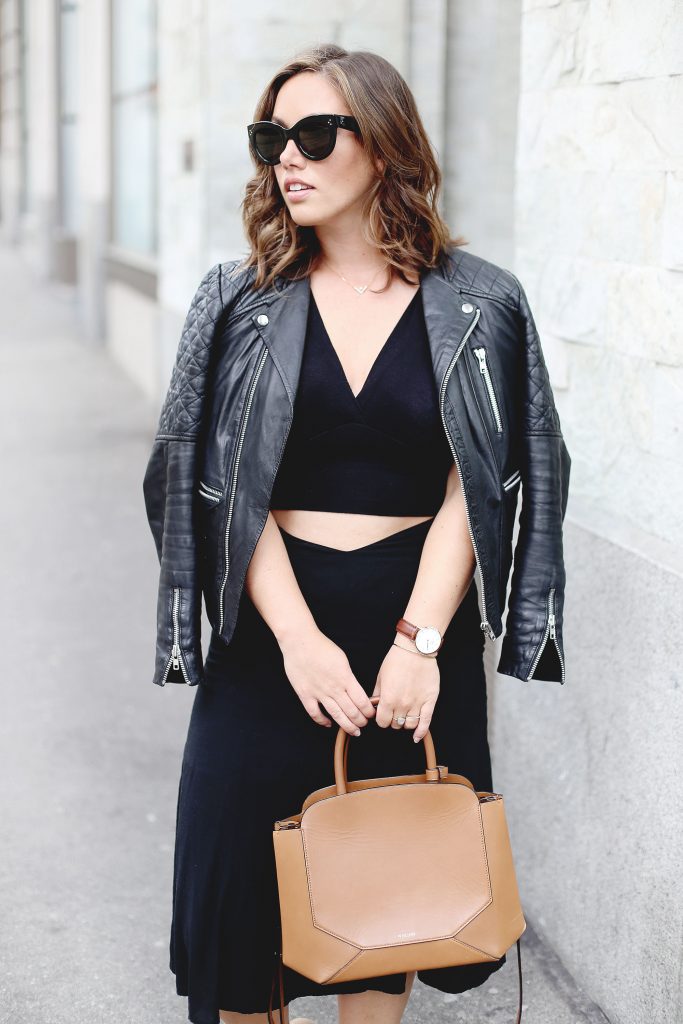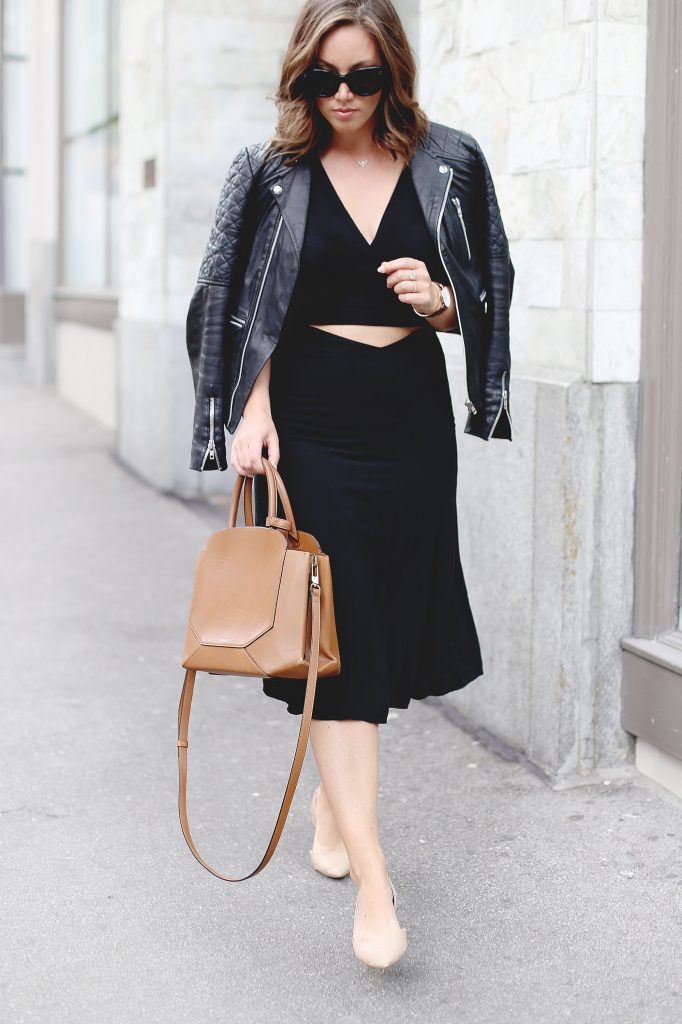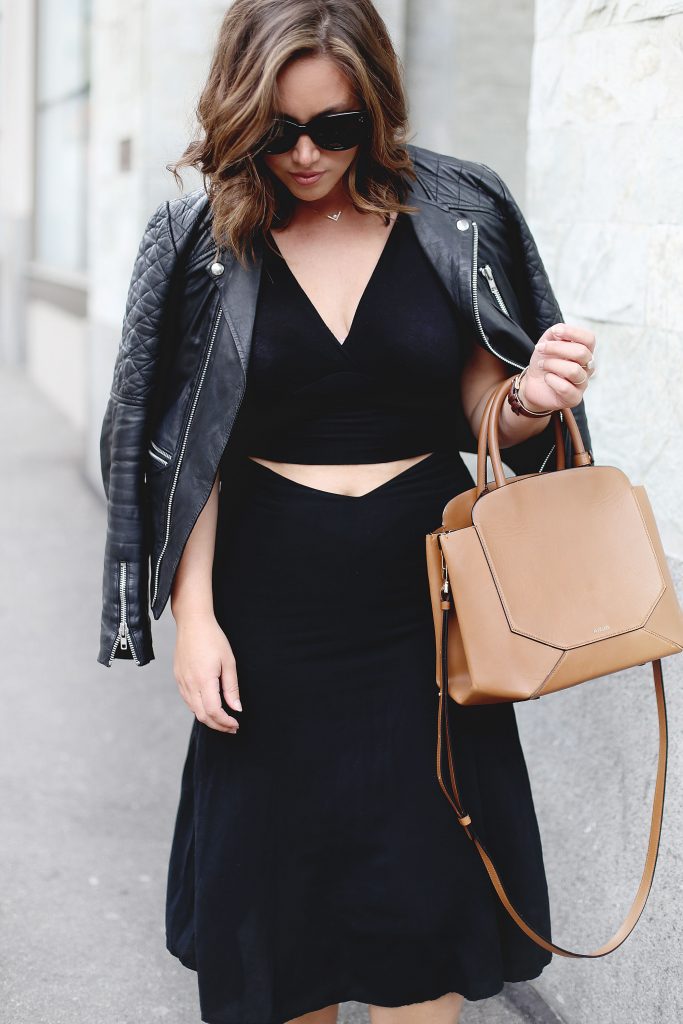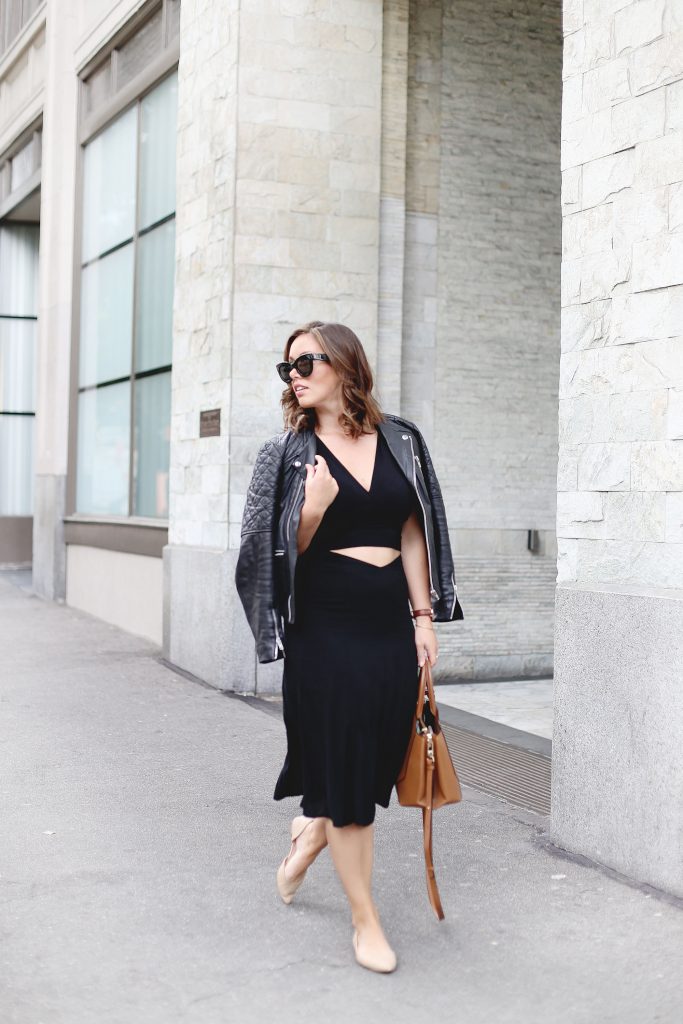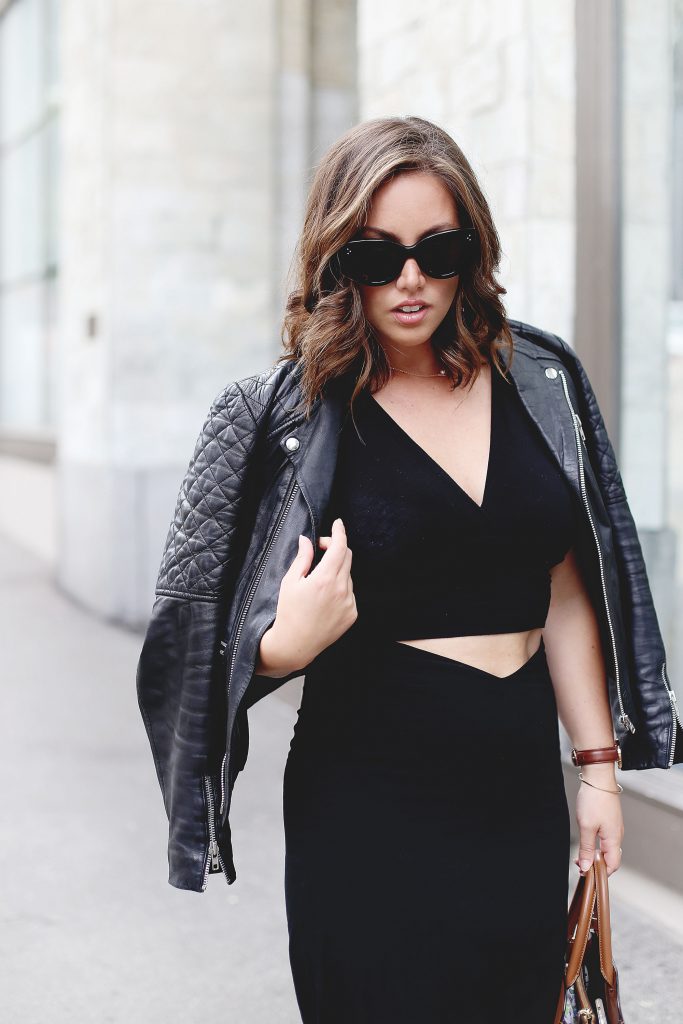 I'm hourglass so this silhouette is a favourite for a few reasons, mostly because I kill myself trying to strengthen my core and feel like I might as well show it off, and also because nipping in at my smallest section shows off the part of my body I like most. Fortunately, this is also a great silhouette for all shapes – if you're looking to add the illusion of more curviness, this also helps with that, especially when paired with a crop top that has a V-neck.
I tend to avoid high necklines like the plague since they don't do much for my 30F chest except for to make it look terrifyingly large – a minimizer and plunging neckline usually helps bring everything down a bit, though totally depends on the bra you're wearing so make sure you're not wearing  a push-up or a T-shirt bra! For those interested, I go to Change for their strapless bras which also seriously minimize my chest. If you're not as chesty, this look would be awesome with a high neckline too – a delicate silk boatneck or a ribbed number.
I toss a leather jacket over my shoulders (with the hope that I'll be able to ditch it later in the afternoon when the clouds blow out), nude pumps and breaking up the black silhouette with my go-to Bega bag from Aritzia. Easy, effective and chic!
Now, I'm back to playing major catch-up with my inbox after being away and taking full advantage of this grey day – as much as I'm a summer girl, sometimes you need that cloud coverage for full focus!
Photos by Alicia Fashionista