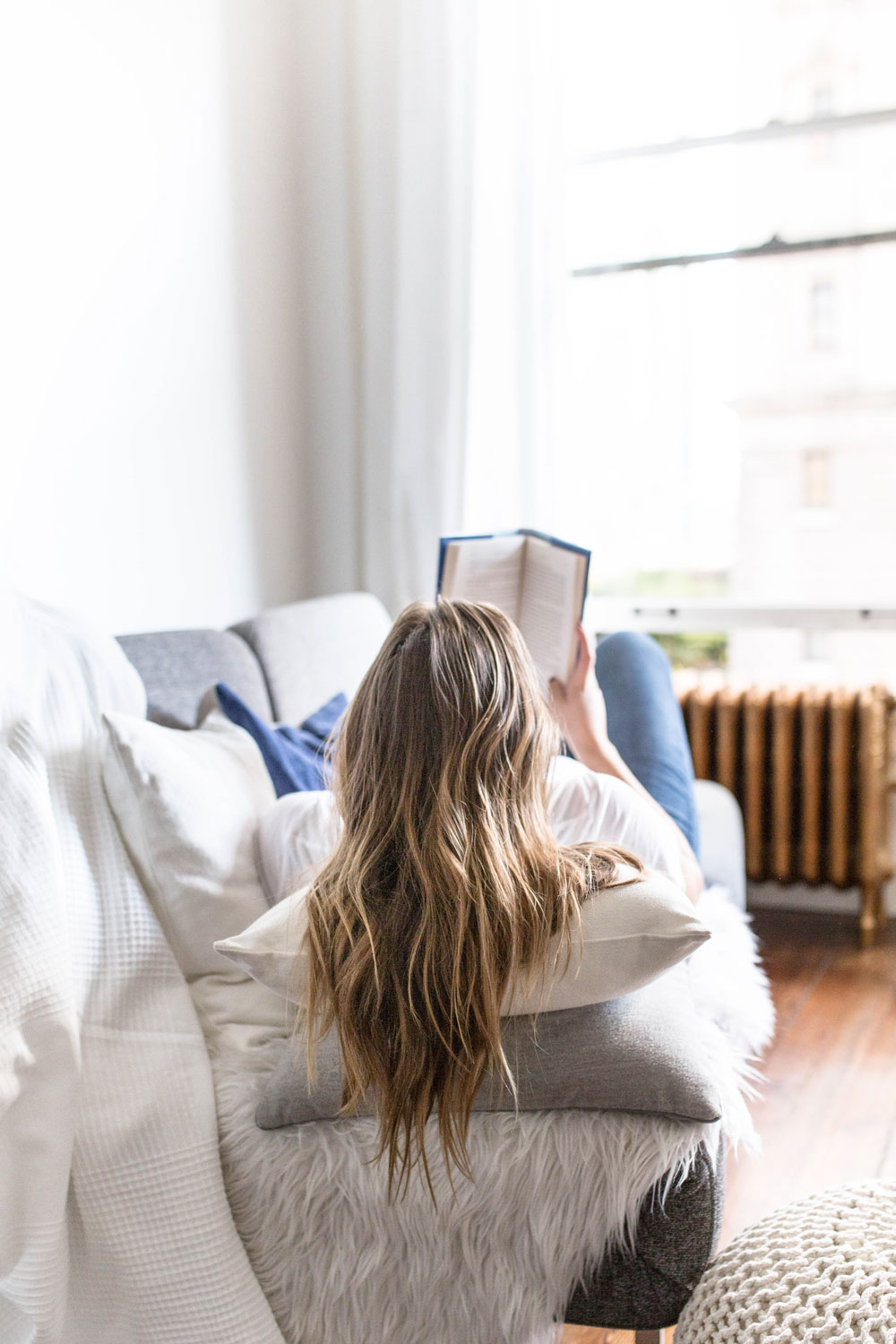 Happy Friday! Just in time for the weekend, I wanted to share this new colour by my forever hair guru Chris Weber Hair (who coined this a "lived in brunette") and some key styling tips for getting perfectly undone curls. Chris is the type of rare talent that you can just trust entirely—I literally walk in and just let him do his thing because he always has a perfect vision and I always leave feeling like I just had the best colour of my life (which I literally do—he somehow outdoes himself every time!). What's really cool is he's getting the international recognition he really deserves—Lucy Hale of Pretty Little Liars fame recently entrusted her pretty head in his hands and the resulting colour blew up like crazy, seeing Chris in Allure, Refinery29, etc! So happy for him (and to see his Insta blowing up like crazy)!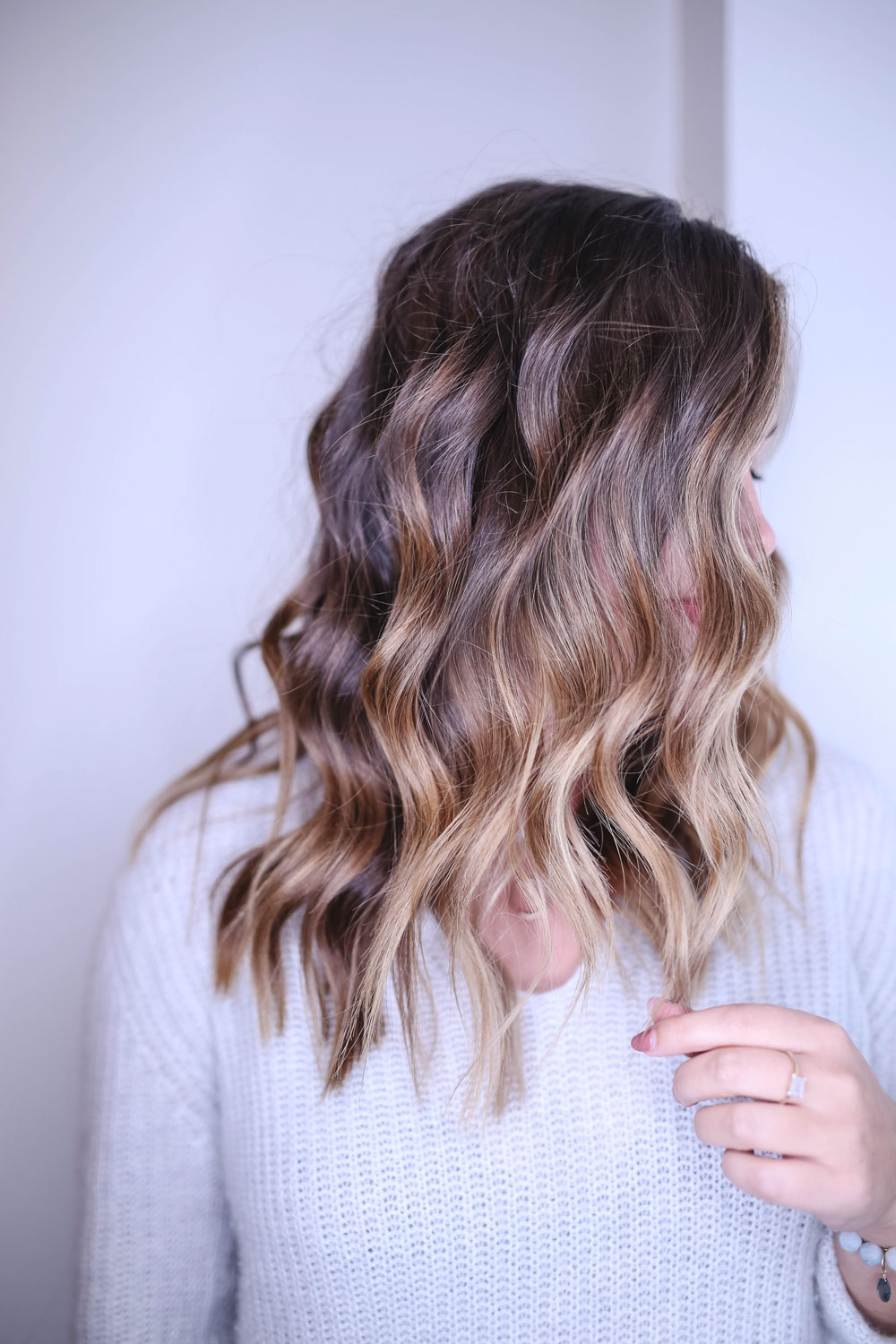 But onto this particular colour and how to achieve these soft curls! Chris is always one step ahead when it comes to trends and he mentioned to me during our last appointment that a more diffused, full look is in lately—think less of the heavy-handed ombré from a few years ago and more of a blended look. Rather than doing the typical richer fall look, he added in just a touch of warmth to my naturally medium-brunette tone (I have lots of natural red inflections in my hair so we love to stick to the warm side and as close to my base brunette as possible!) and then kept some of those sunkissed, summery vibes going as we transition into our colder months with more blonde tones around the face where the sun would naturally hit. This is a really easy colour to grow out (which I am always guilty of, not the type of person to go in every month) and best of all, it's one that's as perfect at home as it is for sunnier vacays since so many of us go away around the winter months!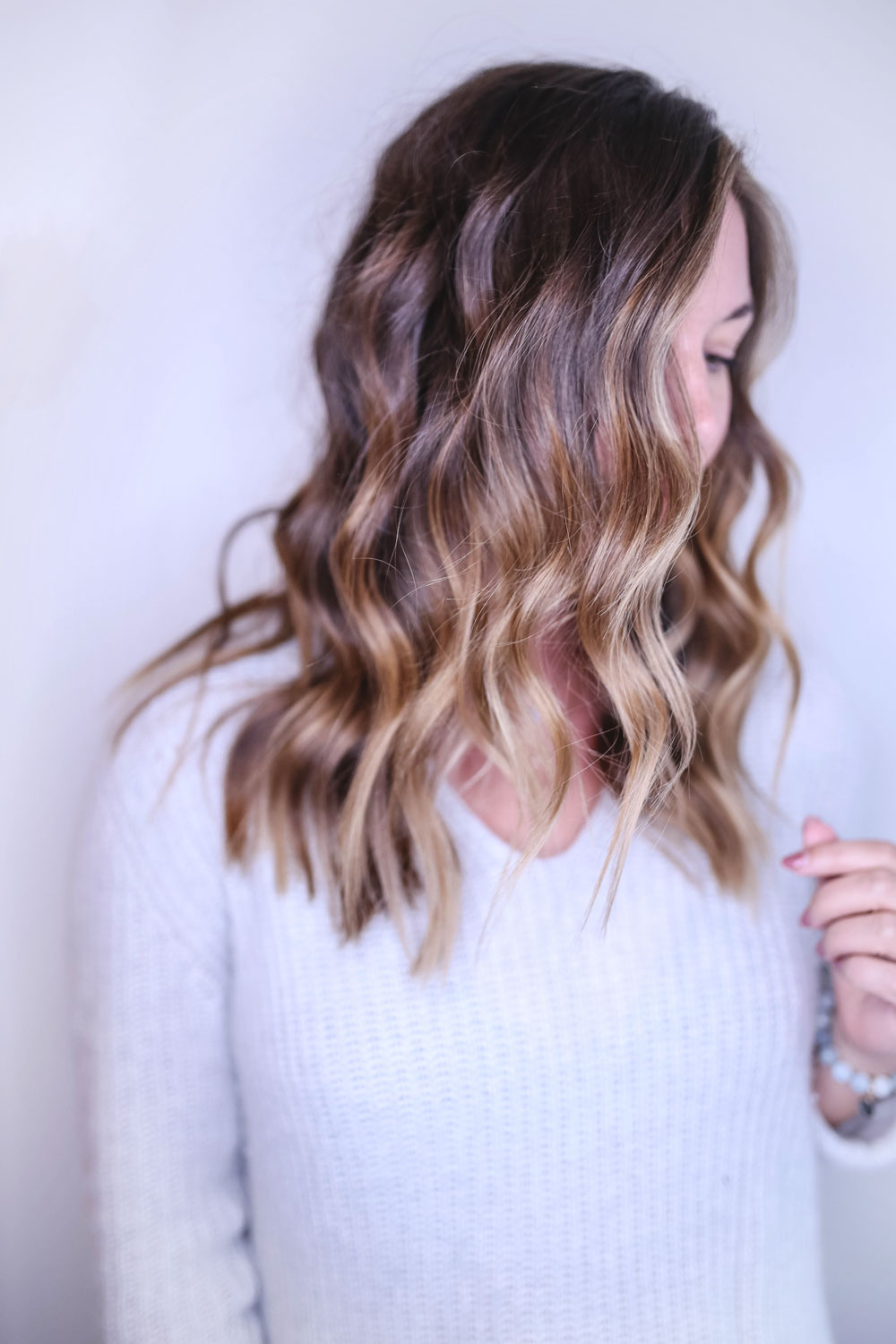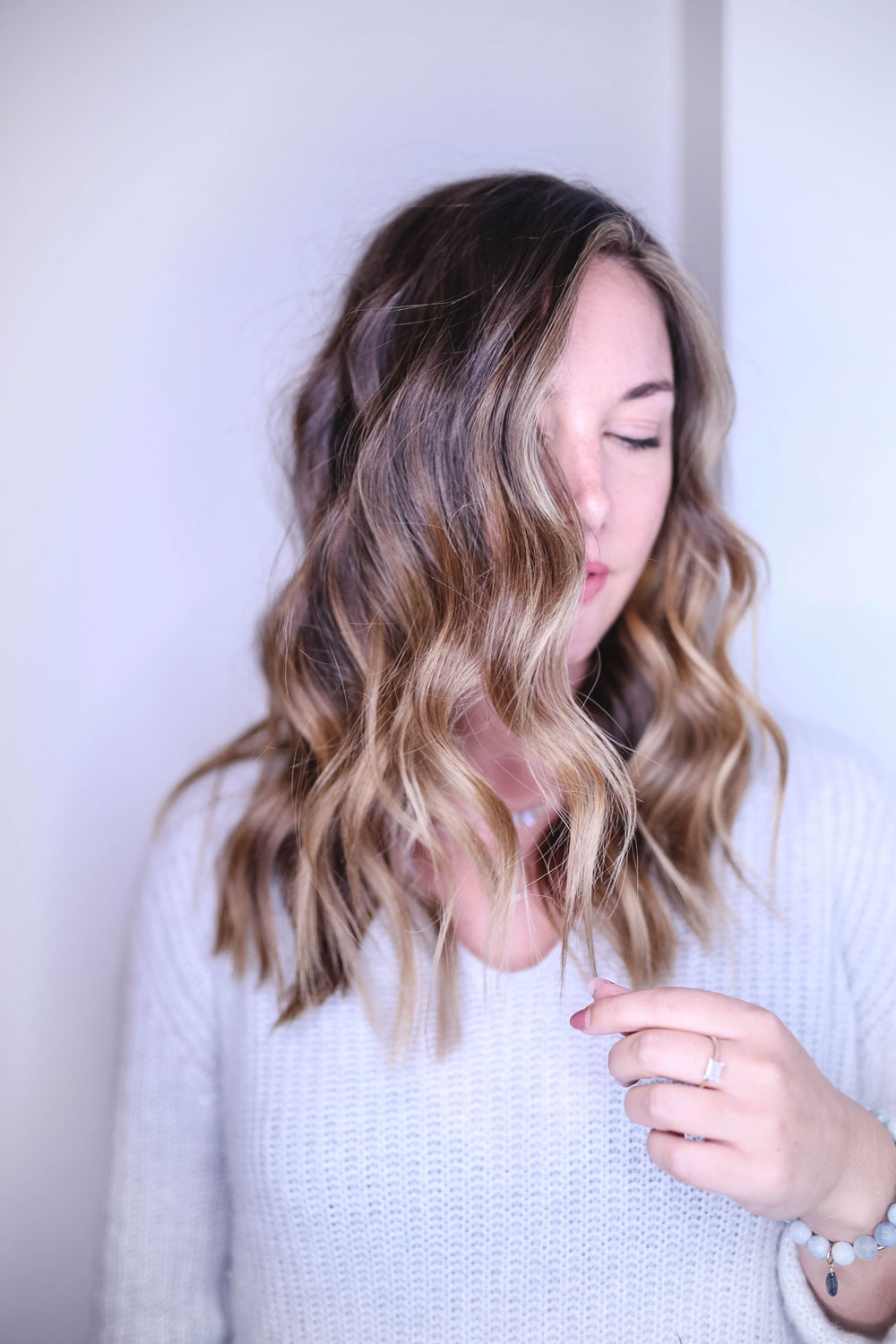 Now to achieve these beautiful undone curls that Chris did on me to really show off this to-die-for colour:
We first started by blowing out using the Dyson blowdryer with some beachy texturizing lotion (I have some product faves for this style all linked at the bottom of this story!) while the curling iron heated up.
Chris used the Beachwaver on me which is so cool (and not too expensive as far as curling irons go—around the $160 mark)! It basically automatically curls up once you have a section clamped down—it's what's used for Victoria's Secret shows and I have to say I was seriously impressed! The main tip that Chris gave me is to do far smaller sections than what I typically do (I can get super lazy for everyday styling but have started using the 1-inch section strategy when I go out at night and it makes such a difference). Clip up the top section of your hair (working in two sections [bottom and top] or maybe three if you have more or thicker hair).
He then spritzed on some light-hold spray and a light texturizer, letting it all set in these tighter little curls while it cooled down (this is the most key step and always the one I rush!).
Once my curls cooled down, he used a wide-toothed comb (key so that the oils from your fingers don't get on your hair) and combed my curls out from under my hair (as opposed to how you'd usually comb—creates more lift!).
Using a bit of root lifter, Chris just "crunched" up the curls if that makes any sense at the roots and mid-section—it created even more of that cool, lived-in look.
And that's it! So easy but so effective. My curls lasted all the next day which never happens for my fine, naturally straight hair!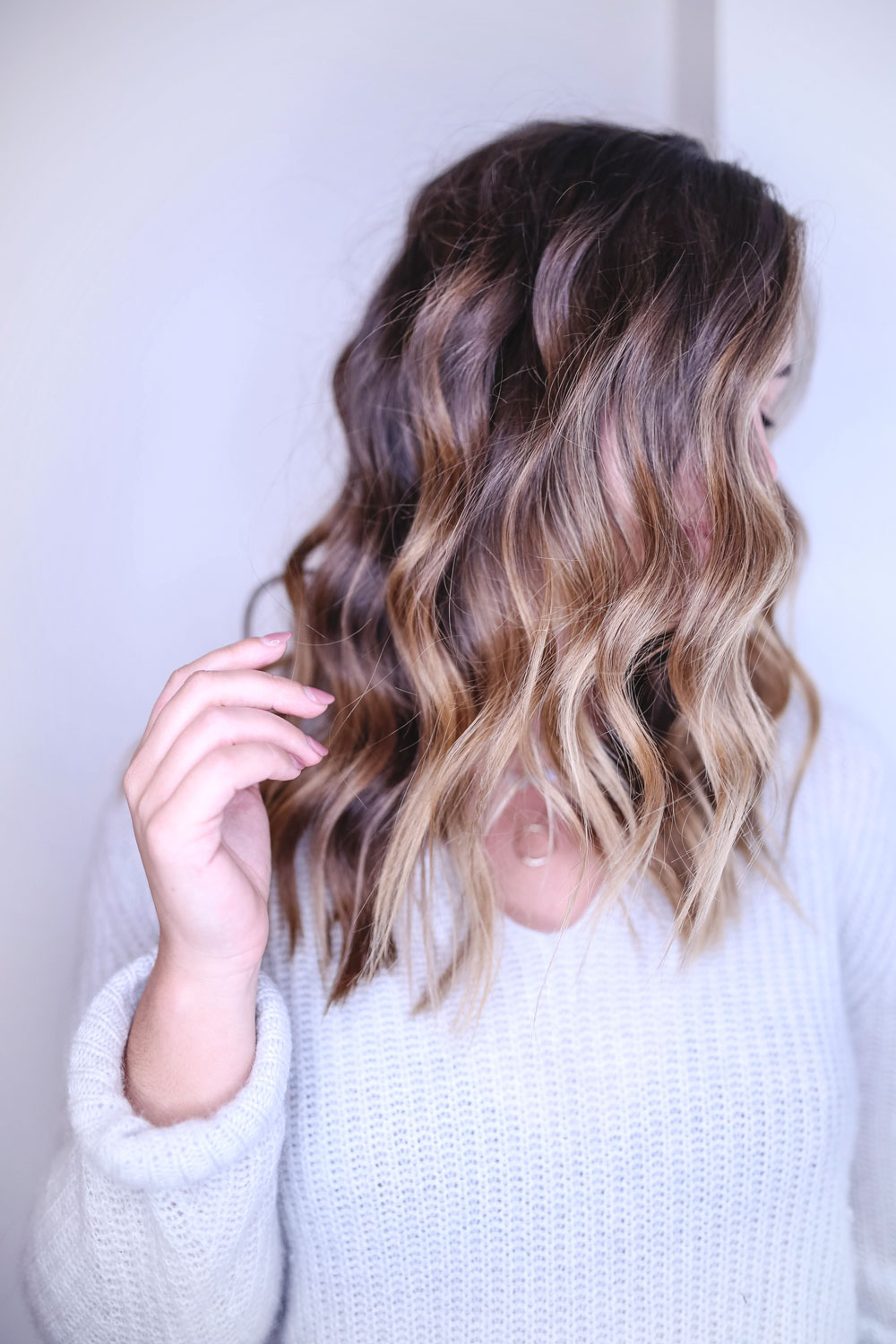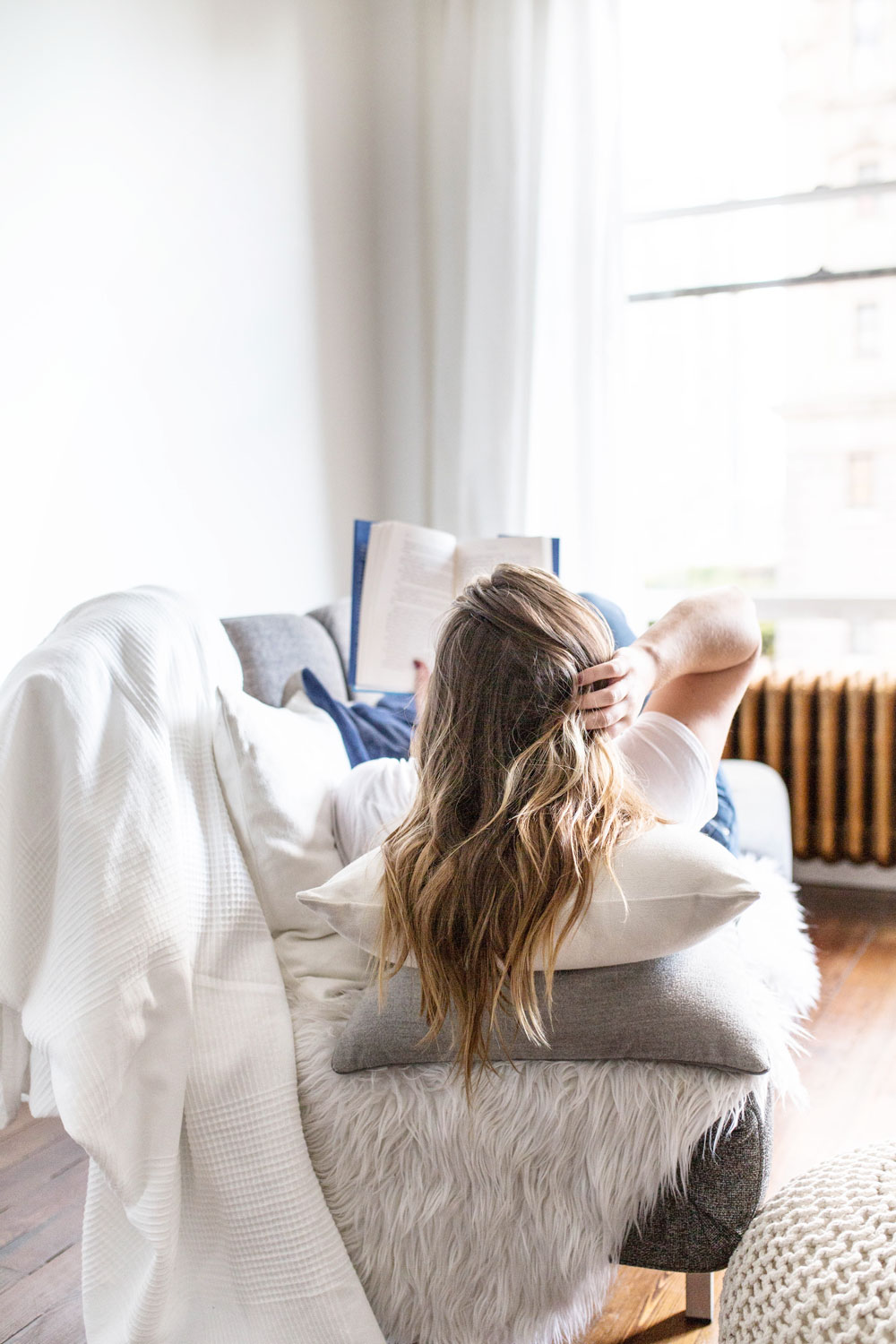 Again, I can't stress enough how happy I am to have found Chris. I think when it comes to beauty, as long as you have someone you trust for your hair and your skin, you're gold. I don't love relying on makeup or on complicated styling to feel my best—I want to invest in the foundational aspects so that even if I have to roll out of bed and catch a flight, at least I know my hair will look great and my skin will be at its best (even if I'll always be in desperate need of an under-eye concealer!). Chris is the best of the best and you will be so happy—there's a reason all his clients stick around for years and that he's as busy as he is (so on that note, book in ASAP!).