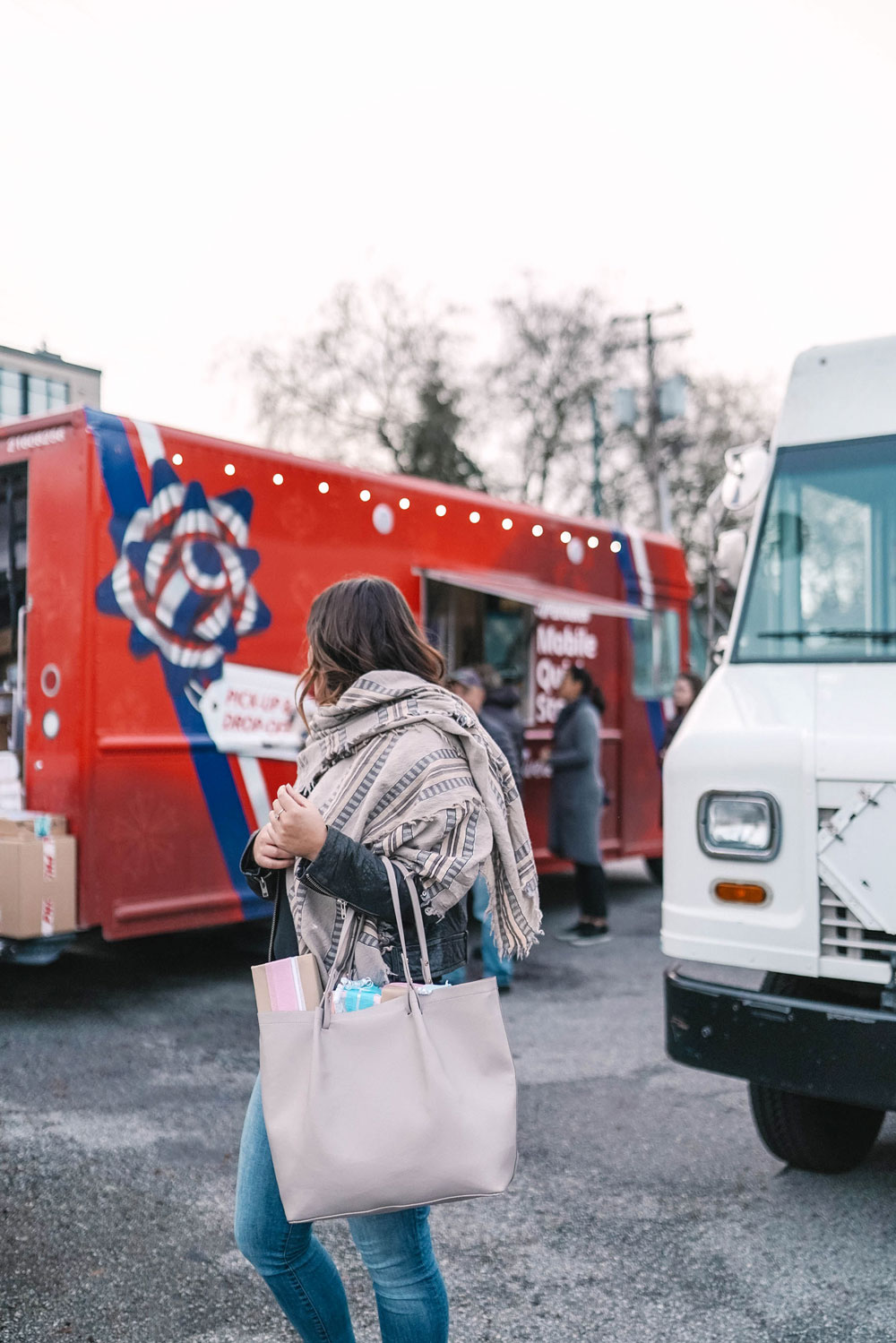 December is typically the busiest month of the year for me not only with personal to-do's, but with work as well. I usually escape the holidays come January feeling a bit frazzled and worn down (which is why I almost always get sick on the 26th) which is why this year, it's been a big focus for me to make sure I'm still really maintaining my wellness and not overloading myself. It's not easy with a family of 6, a partner, friends and work to-do's keeping me busier than ever (and I can only imagine it's even more insane with kids or a fur baby), but I definitely think it's doable as long as you get a bit organized and take advantage of some amazing services that help the holidays run more smoothly!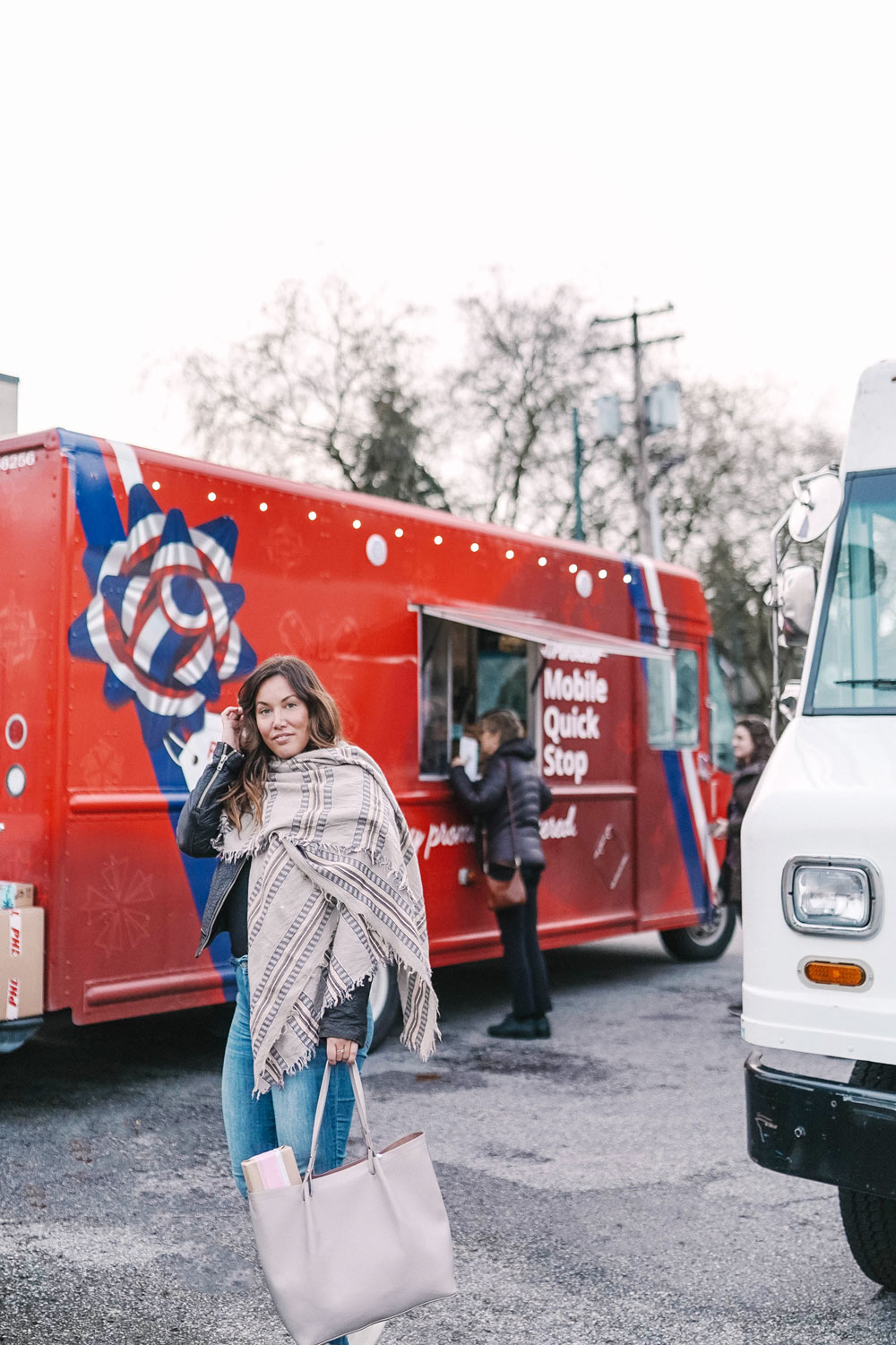 I wanted to share 5 easy ways to save time (and your sanity) this holiday season that are super easy to implement in your life so that you have more time for the things that matter, like going skiing, sipping on mulled wine, you know…the important things!
GET SMART WITH SHIPPING
Purolator is trying to make things way easier for their customers whether you're picking up or shipping packages by situating Mobile Quick Stops in prime locations to make it easier to get to during the busy holiday season. In 10 different locations across Canada, they've set up specially branded Purolator trucks in key spots where locals tend to shop, eat, etc. so that you're not having to go way out of your way to pick up (or ship off!) your packages! Keep an eye out for a Purolator door knocker if you miss your package or if you're needing to drop off, you can check PurolatorQuickStop.com to find out more!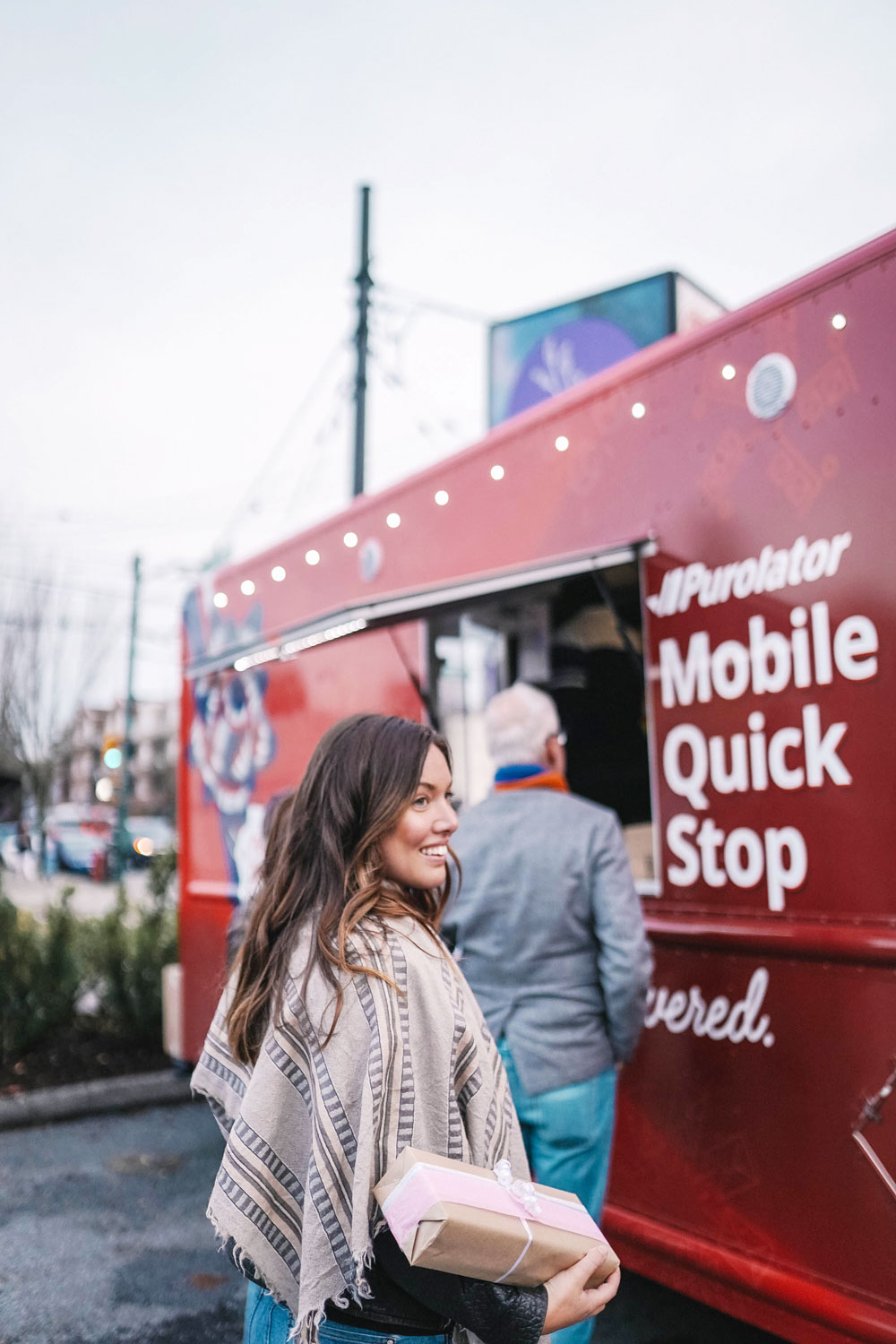 HAVE A WRAP SYSTEM
Okay so I don't come by wrapping skills naturally—in fact, for years my family would make fun of "Alex wrapping" which was usually pretty obviously mine thanks to the mounds of tape, funny corners and rips. Fortunately, I've learned a thing or two and now have a pretty seamless system (also praise YouTube—so many good tips!). Since we have good storage underneath our couch, I keep a few rolls safely stowed away there and keep all our ribbons, bows, tape, tag, scissors, etc in a Rubbermaid so that I can just whip everything out and wrap quickly!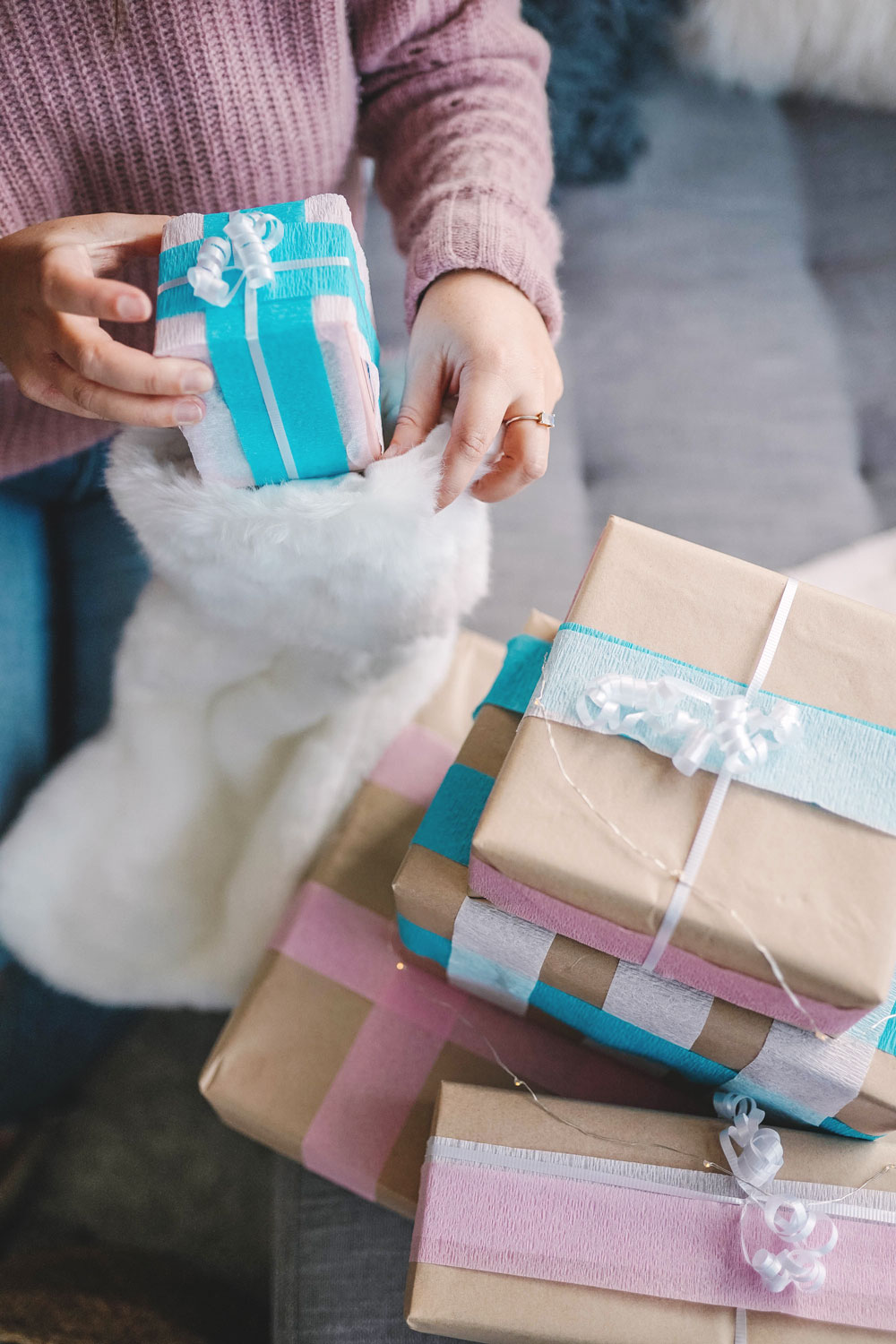 Purolator also passed on some handy tips for sending gifts so that your wrapping isn't destroyed. Some do's: use plastic packing tape to seal your shipments, use durable bubble wrap and boxes and don't forget key tags (fragile, heavy, etc). Some don'ts: don't actually use wrapping paper as it can get destroyed in delivery, don't use previously used boxes as they weaken and be aware of anything that can get in the way of processing like tape, glue, etc!
HAVE A SIGNATURE COCKTAIL/DRINK
Matt's favourite cocktail is a Moscow Mule and I love mulled wine, so I make sure we have all key ingredients on hand so that if our friends or family pop over (or if we even just feel like celebrating the two of us), we have two signatures that I can always whip up for us because I've gotten everything in bulk from the beginning of the season. It makes spontaneous entertaining super easy and if you pick strategically, you'll have cocktails with ingredients that you might want to have around as it is anyway (like limes, apples, cinnamon, etc—all things I feel like I'm using a lot of in the holidays anyway!).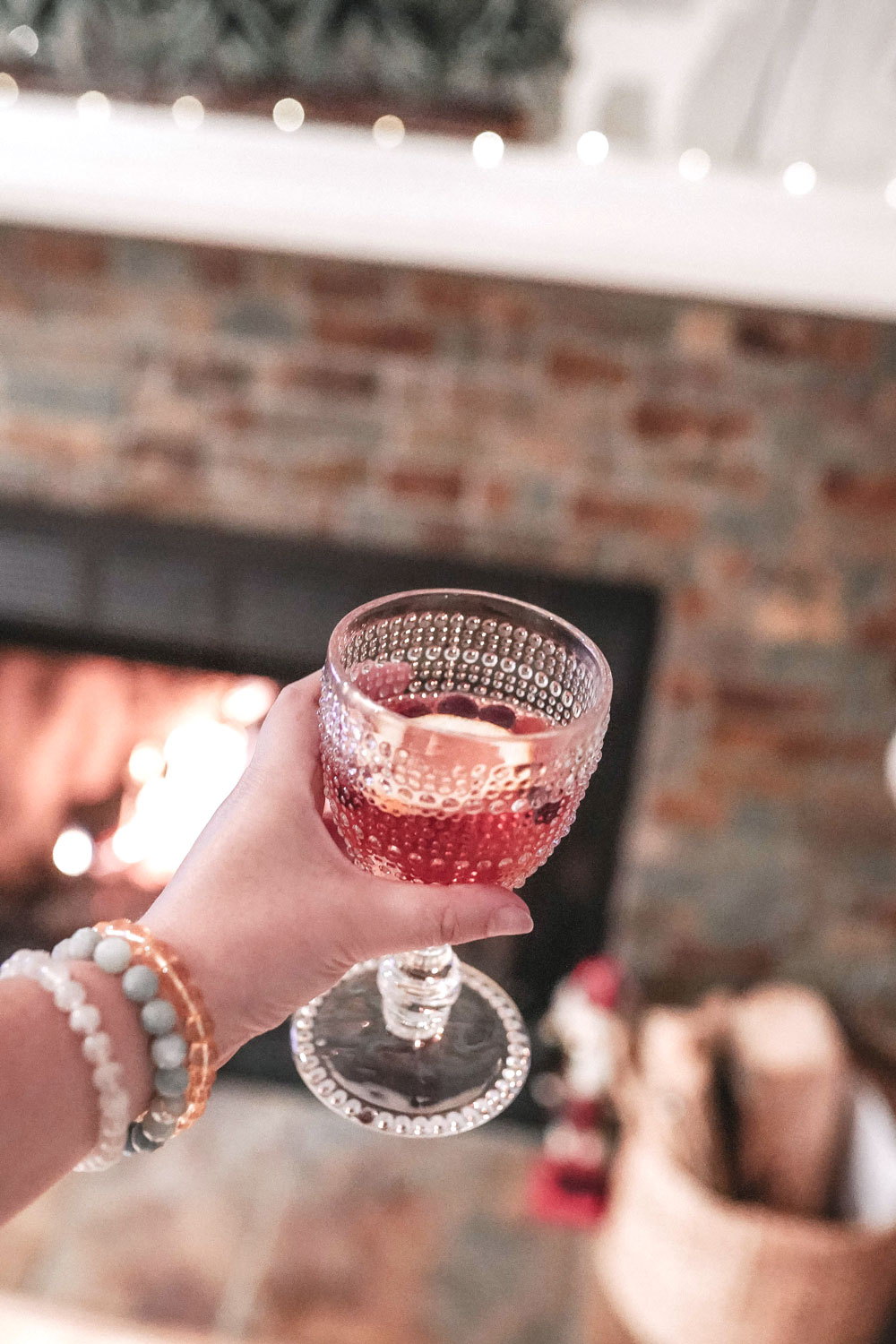 FREEZE SOME APPIES
Whether you buy them pre-frozen or whip up some that you can freeze easily if you want to go the homemade route, have something that you can throw in the oven so that if someone's running over, you don't have to freak out and head off to the grocery store and either start from scratch or pick up something hastily. A trick I learned from my parents too: freeze some of your baking! If you don't eat a ton of it (or if, like me, it's more that you are worried you'd eat a whole tray of it if it's in front of you), bake up some brownies, tarts, etc and then freeze them up so that as people come over, you can take them out hours earlier and let them thaw out!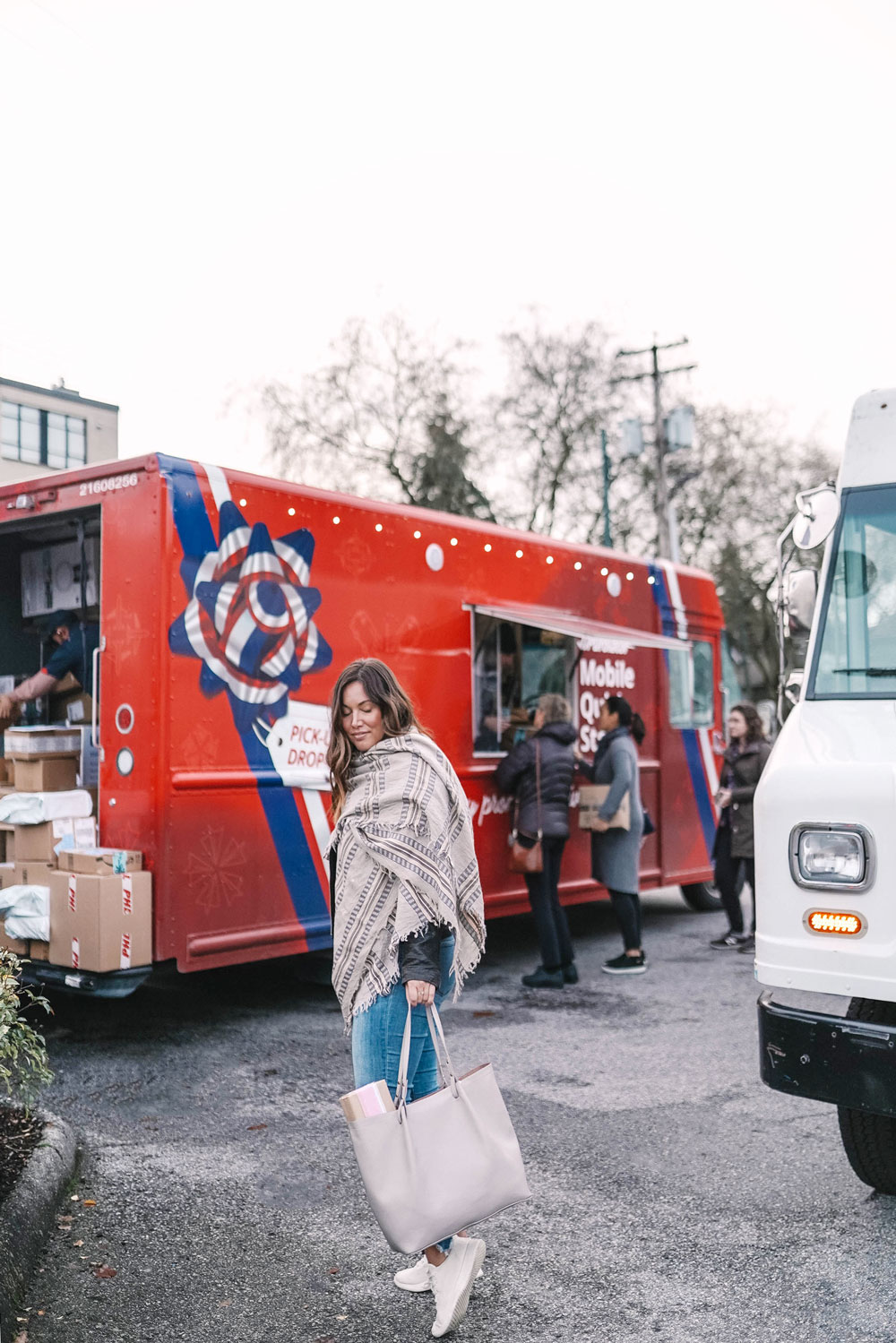 SUGGEST A BIG GET-TOGETHER
This might not work for everyone, but I know that every holiday I start feeling like I'd much rather just host a huge party and have some downtime than to keep trying to split up all your little groups and see them separately. Obviously, seeing that one friend who's in town for just a little while or making time for an old group of friends who you haven't seen in a while is key, but I'm always a fan of either going to or hosting the bigger parties so that you get everyone together at the same time and have a few more nights of downtime at home.
I'm extraverted so don't need too too much alone time, but when the days are short and the weather's terrible, it's kind of nice to hermit up a bit more in the wintertime. If you feel like you could streamline your social life this year, either host a party, suggest all going to one big event to a bunch of friends/family or make more of an effort to hit up those big holiday get-together's so you can have a bit more downtime to read, rest, etc!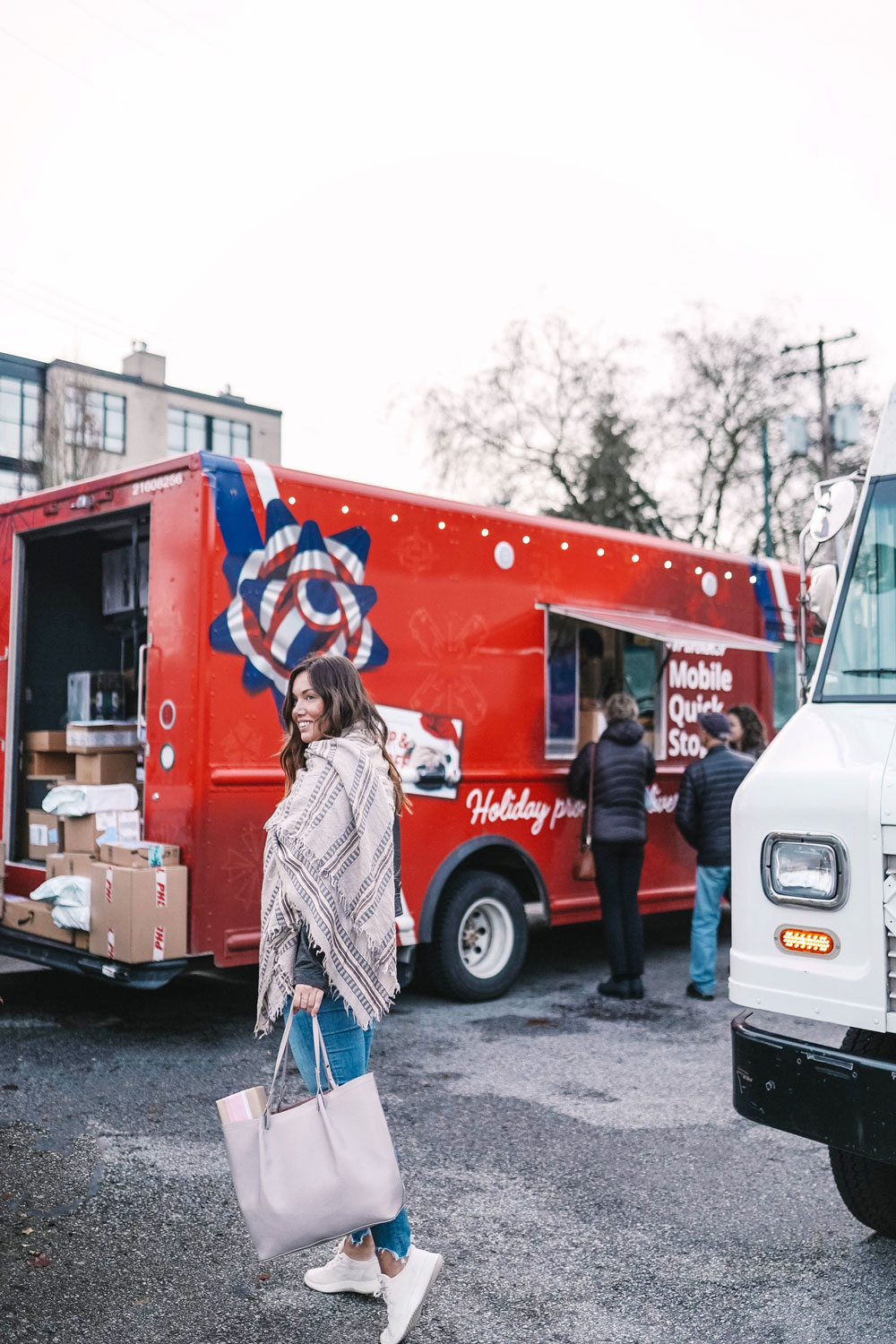 How do you guys stay sane over the holidays? Would love to hear your tips below! And of course, make sure you get your shipping done as soon as possible—it will save you your sanity! See if and where Purolator's Mobile Quick Stops are in your city here!
This post was created in partnership with Purolator but all opinions are my own