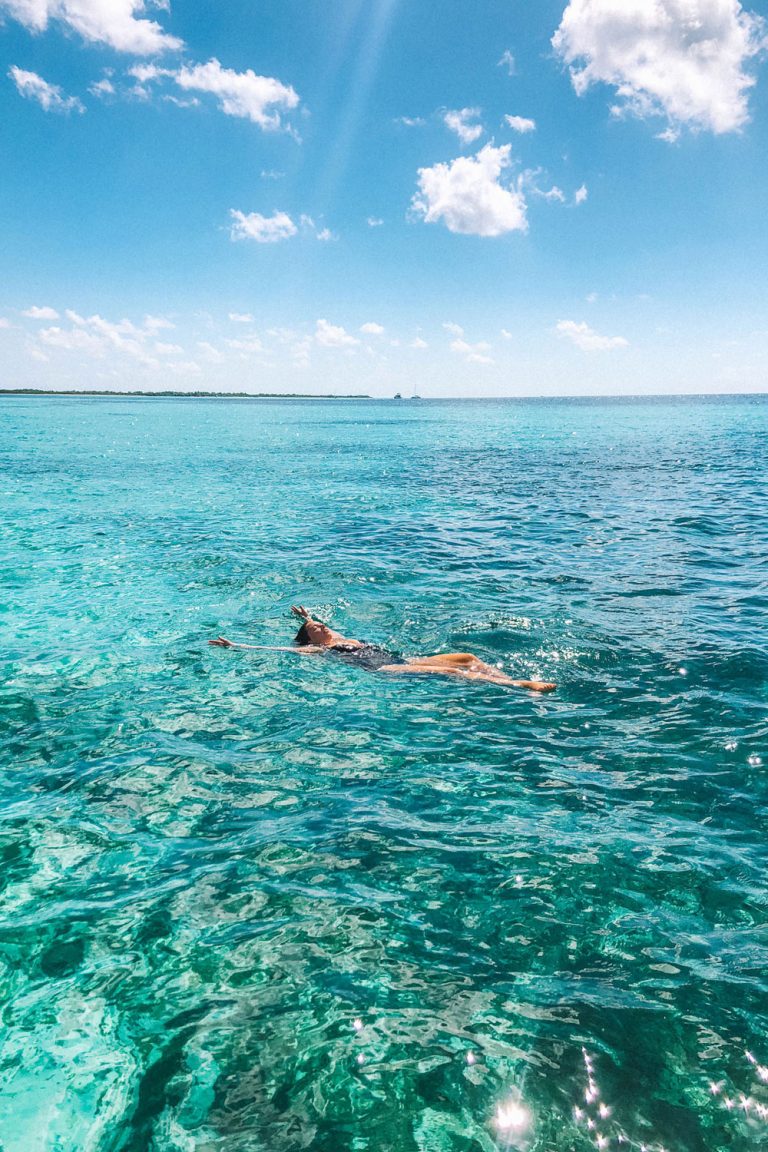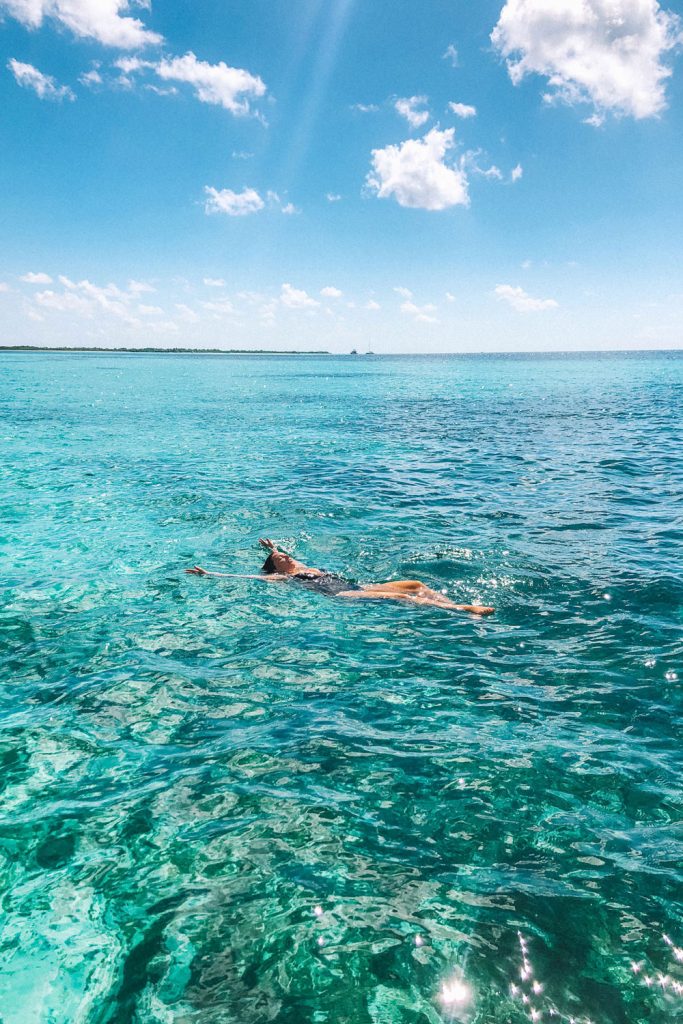 I headed down to Quintana Roo in October and haven't had a chance to share our time there because by the time I got back it was pretty much November and as we all know, November is just a warm-up for the holidays so it was straight holiday hustling until the dust settled in January. Full disclosure: because I was there on a bachelorette party ahead of one of my best friend's nuptials in Ireland, this wasn't as exploration-heavy of a trip as mine usually are – think more of an emphasis on pool parties and less on sightseeing. While this is a bit more of a highlight reel then some of my other more in-depth guides, I still wanted to share because we still managed to get a real taste of the area and there's one tour in particular that we did that can not be missed if you're in the Quintana Roo area.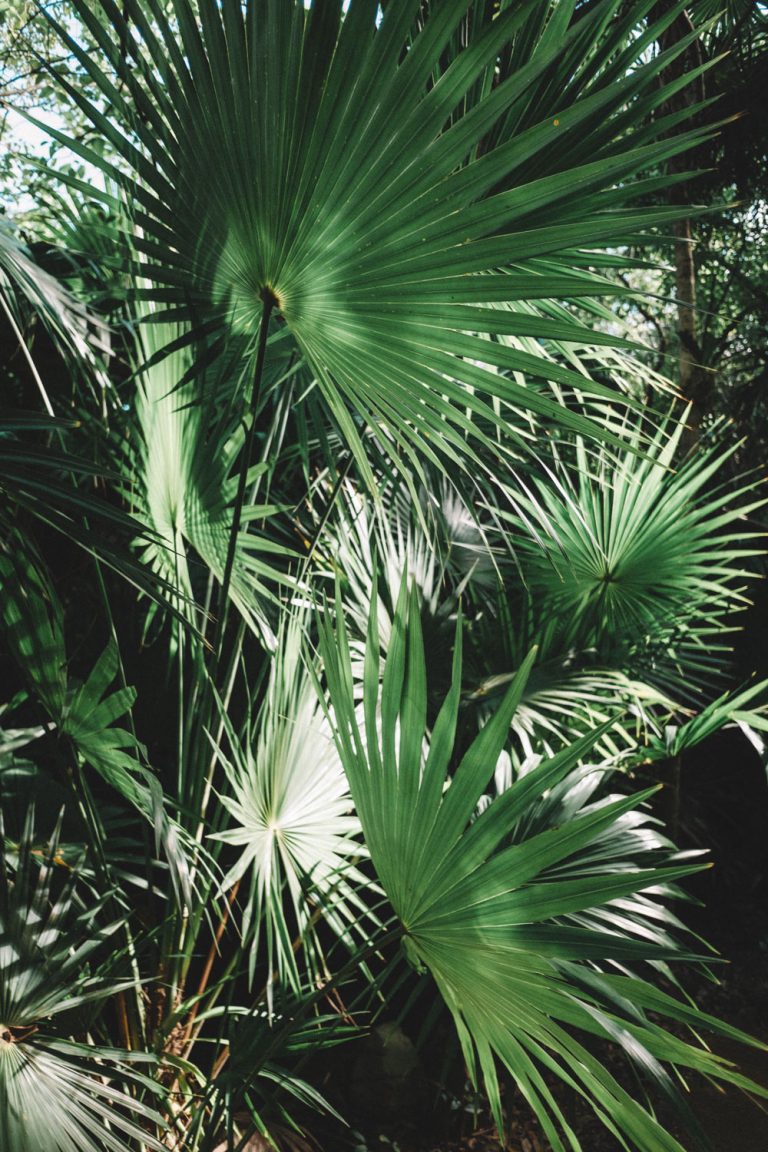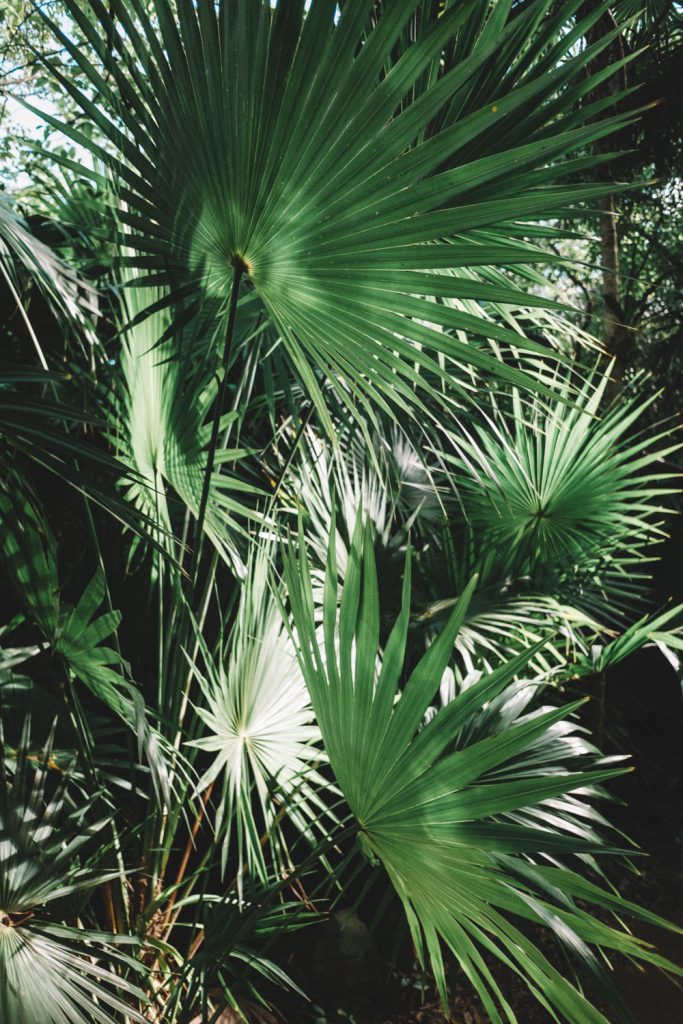 Speaking of tours, we did two tours while we were there: one was one of the best tours I've ever had in my whole life if not the best (as already mentioned above), the second very, veeeery much at the bottom of my list if I'm being honest. But having said that, even with the latter not being a fave of mine we still got to see some incredible history, locations and have some incredible experiences. So I'm still including the parts of it that I think are still very much worth doing – and with that spiel out of the way, here are my 5 top picks to do in Quintana Roo!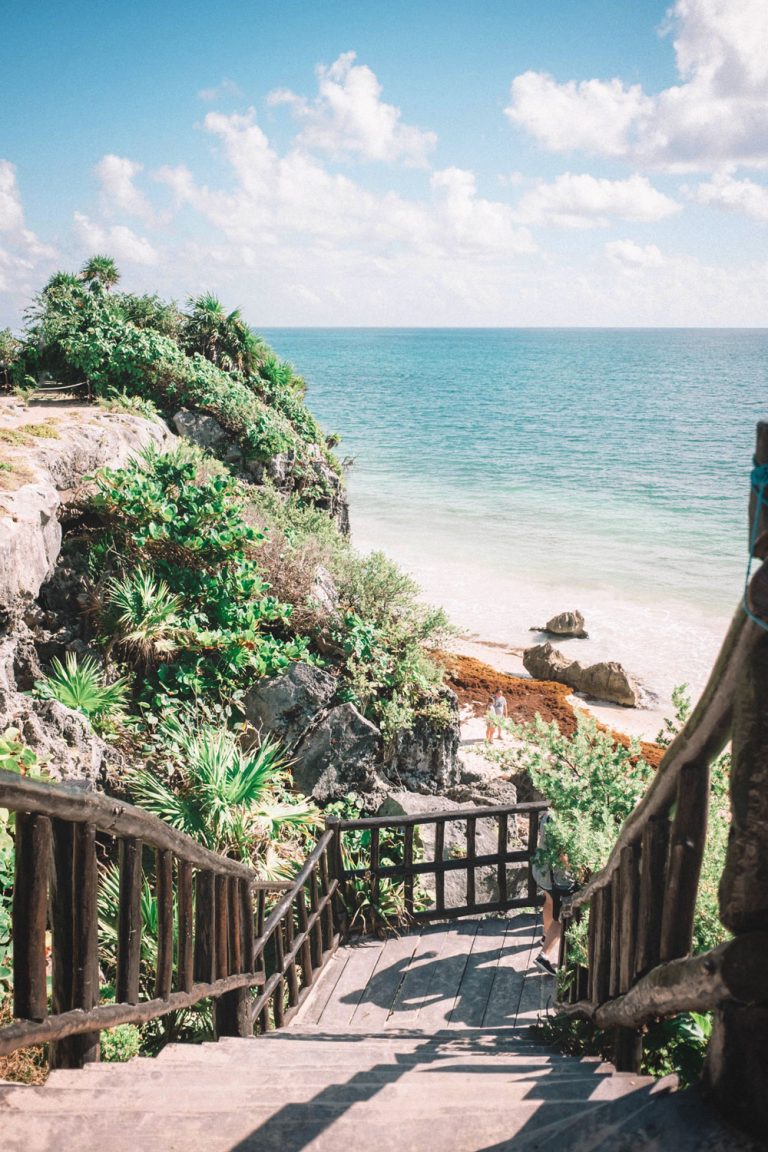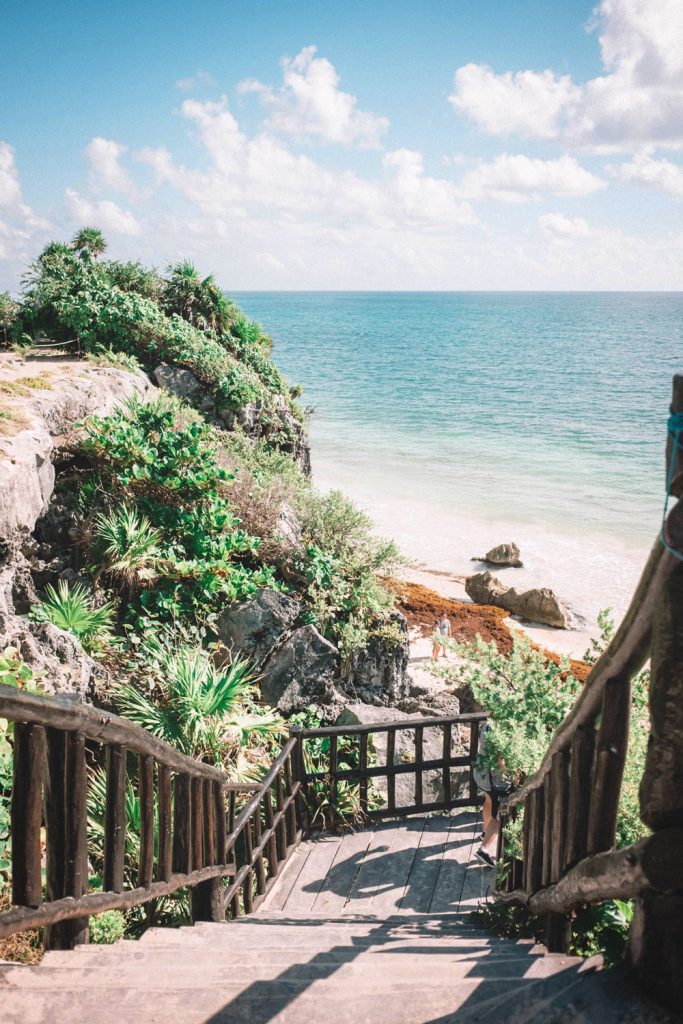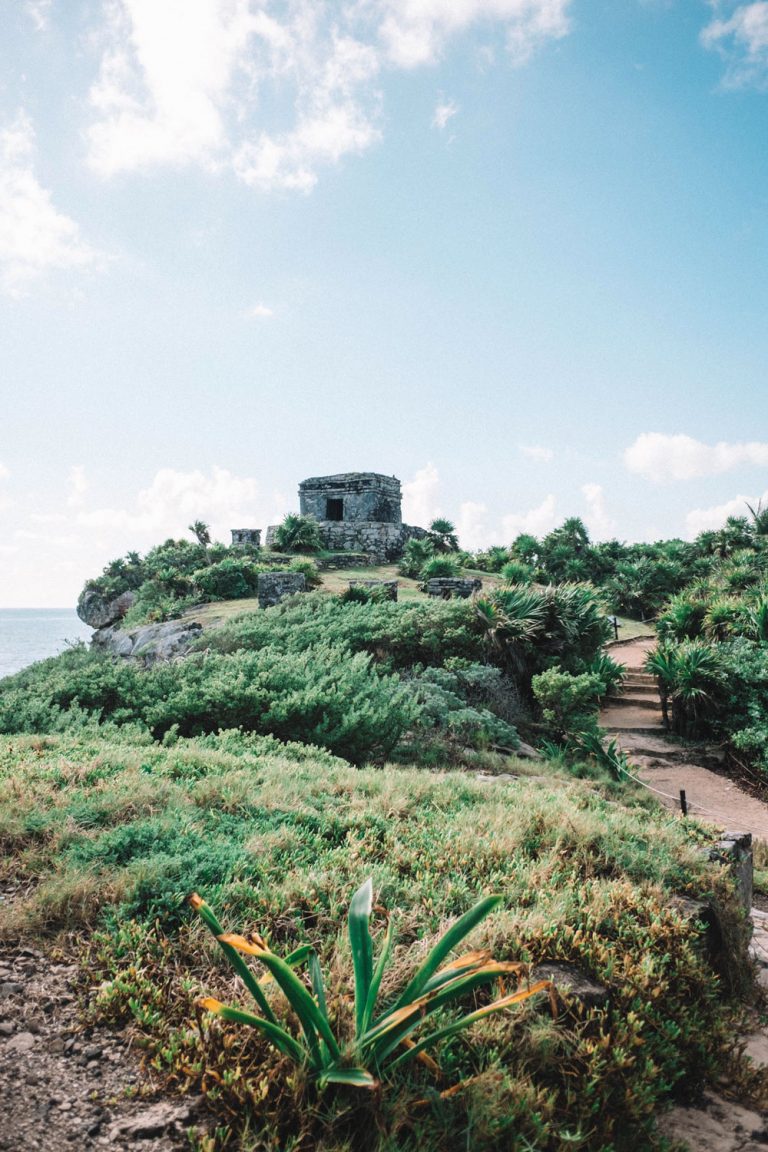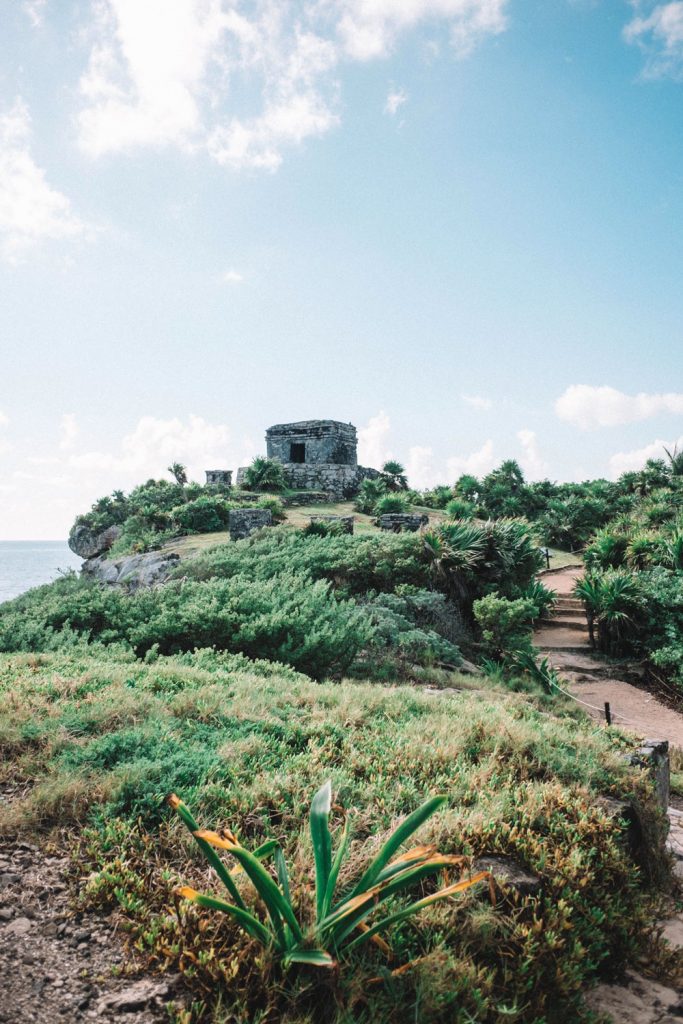 1. The Ruins of Tulum
So on the not-as-great tour (because let's save the best for last), this was our first stop. Part of the reason this tour wasn't that great was that our tour guide promptly lost us when we pulled into the ruins, which isn't a big deal but he was super pissed at us when he did find us (isn't that your job to track the group who are all earnestly trying to keep up with you and who can't hear anything you're saying, not to chastise them afterwards?). Getting lost was kind of a blessing in disguise though because we got to wander around on our own and take shots of this dreamy place, from the ruins to the gorgeous beach it overlooks. The history we would've learned along the way I just researched after the fact and all in all, it was still a highlight.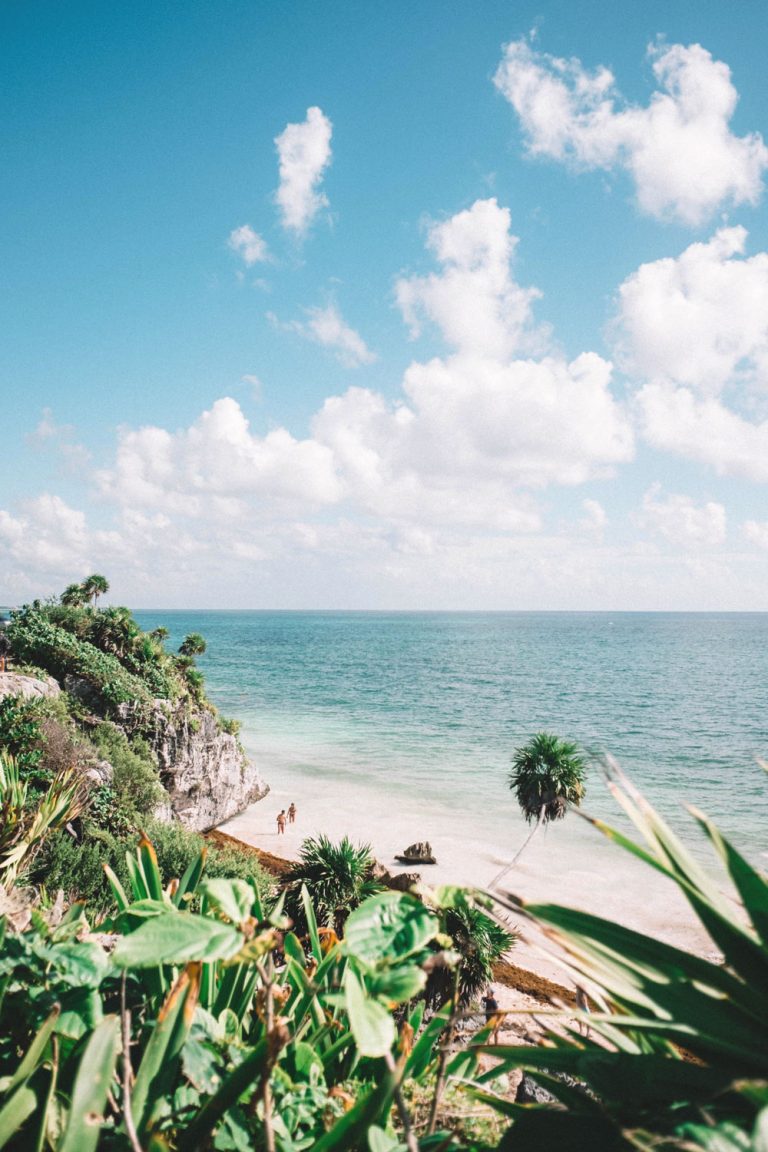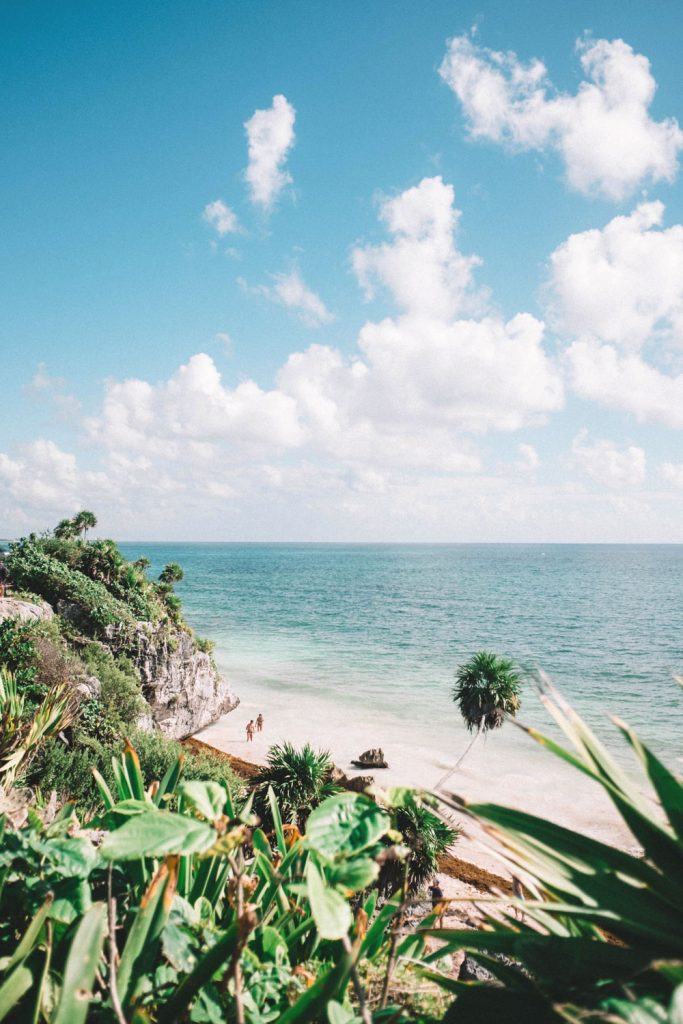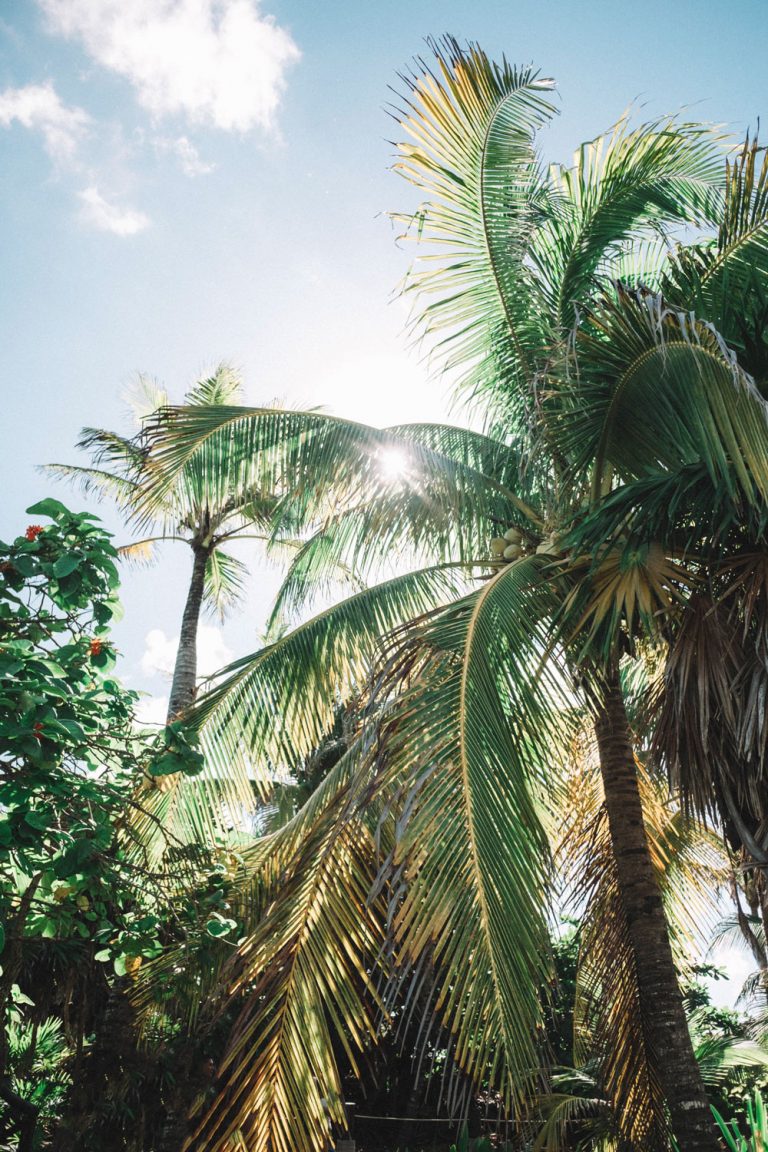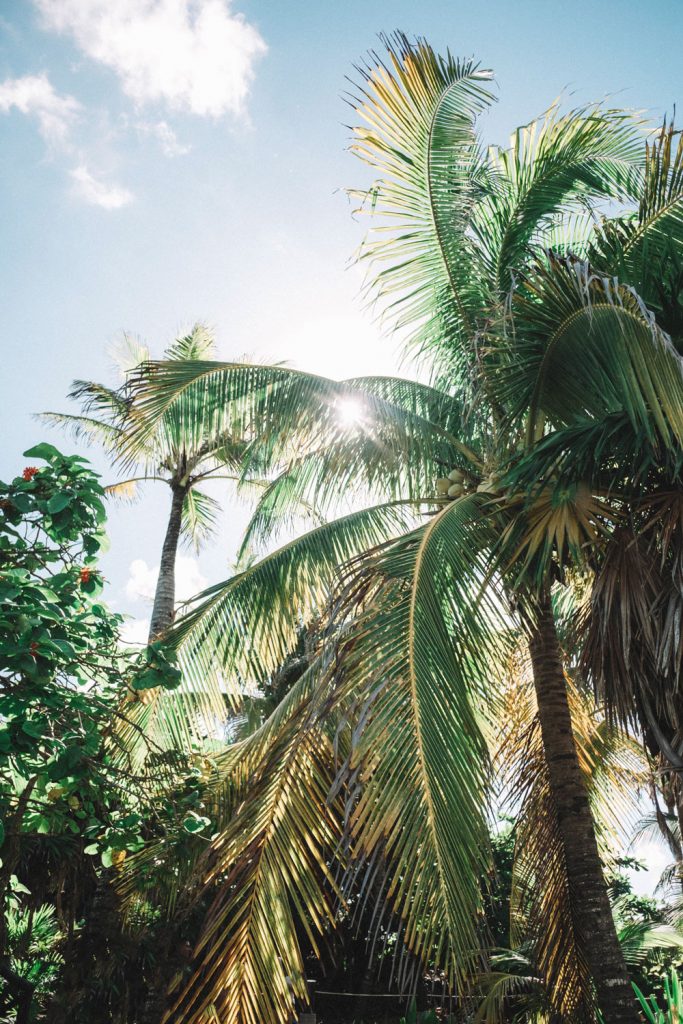 Withstanding our cranky tour guide and the crowds here, it was really dreamy walking through the El Castillo ruins and stepping back in time. Tulum used to be a major trading post and because of its strategic location, was one of the most powerful city-states in the 13th-14th centuries. From what archaeologists can determine, the site has been occupied since 564 A.D. (!!!).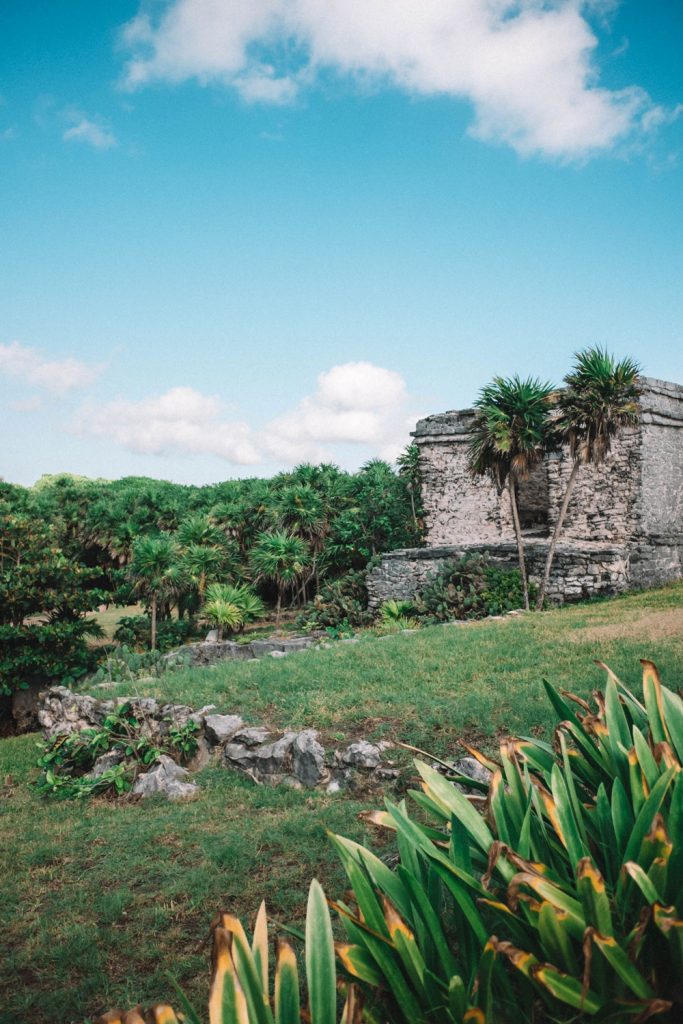 Tulum actually means "wall" in Maya, and was one of the few enclosed cities built by the Mayans. While everyone thinks of the hippie, hipster culture of Tulum now, it's its history that really drew me in and that despite a scolding later on, made my visit to the ruins so special.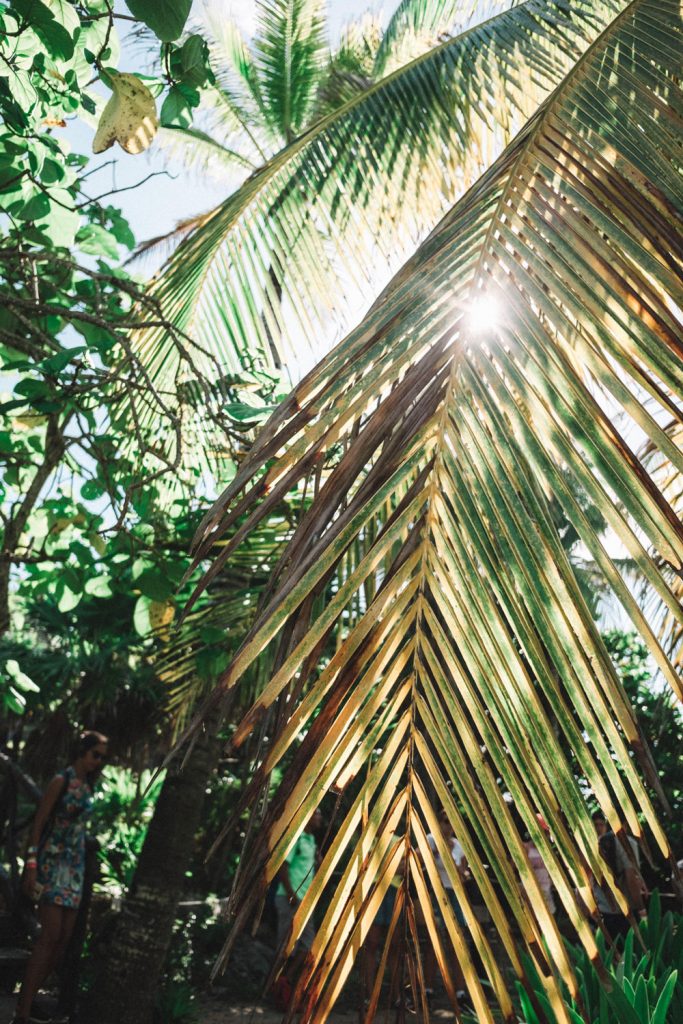 2. Explore the Caves & Cenotes of Tulum
Again, on the not-my-number-one-fave tour, our fearless leader then called out once we were in the car that we'd be heading off to explore the cenotes and caves, part of the tour I was super excited for. There are a ton of different cenotes to explore (here's a comprehensive guide to some of your options) but on this tour, he'd picked Caracol. Our guide then casually mentioned that if anyone has claustrophobia, it'd be best to sit this part out. Record scratch. Isn't this the kind of thing you should tell us before we book this tour? I have very few phobias or fears, but one thing I do not like is feeling enclosed or trapped. Just typing it out gives me a little knot in my stomach. As a child, I got trapped in a clothes chest by some psychopath school mate who sat on top of it as I tried to open it back up in a panic, pounding at the lid and screaming for at least 5 minutes (wonder what that P.O.S. is up to now?) – that whole memory kinda fucked me up, needless to say. Crowds are totally fine for me, and most tight spaces don't really bother me at all so it's not wide-sweeping or that severe, but anything that feels familiar to that chest experience (aka no overhead space, darkness, a true feeling of being trapped) really doesn't sit well with me.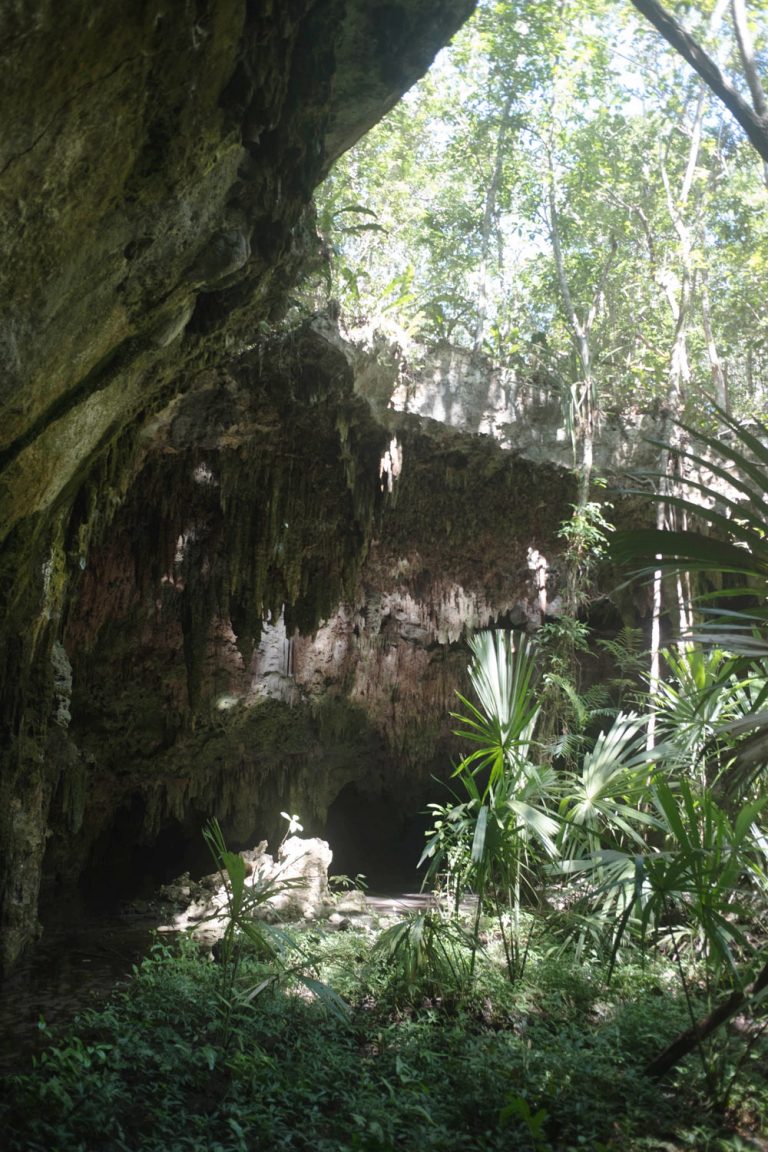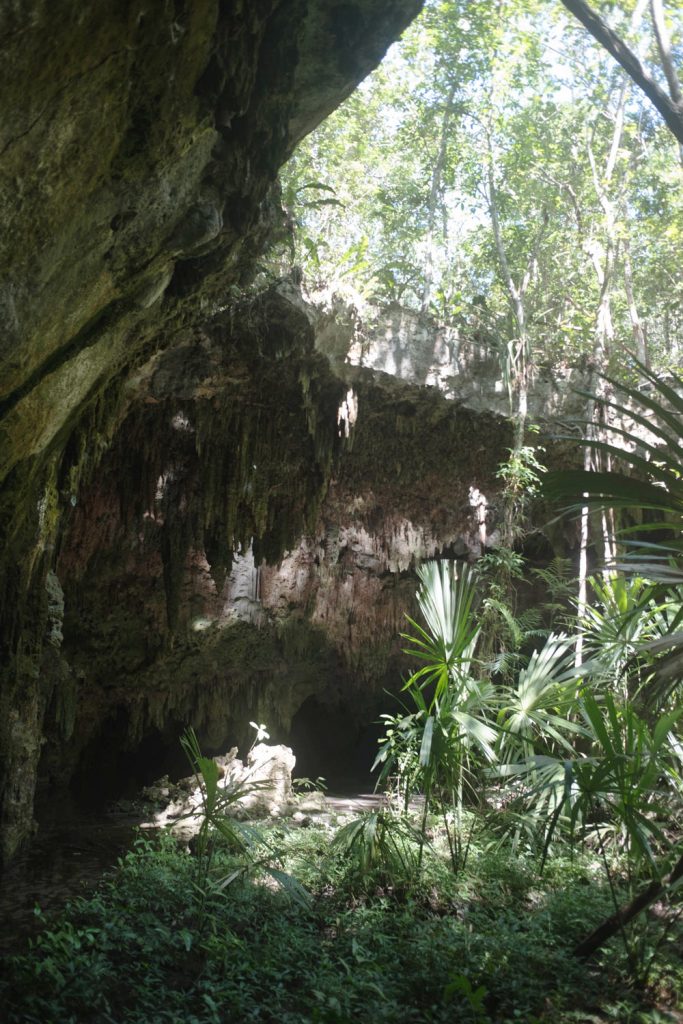 The cenote tour that he was going to take us on involved us heading metres into an underground cave with nothing but a few inches of clearance above our head, so I immediately voiced that I'd rather not do that – no overhead clearance, the thought of going deeper and deeper in, not being able to quickly get out because you can't swim (you just have to float along with the current)…it was all no bueno to me. To be clear, I usually am someone who kind of enjoys an adrenaline rush and enjoys facing most fears – this was different. This is my one true phobia. I really did not want to do it, and was pretty vocal about it.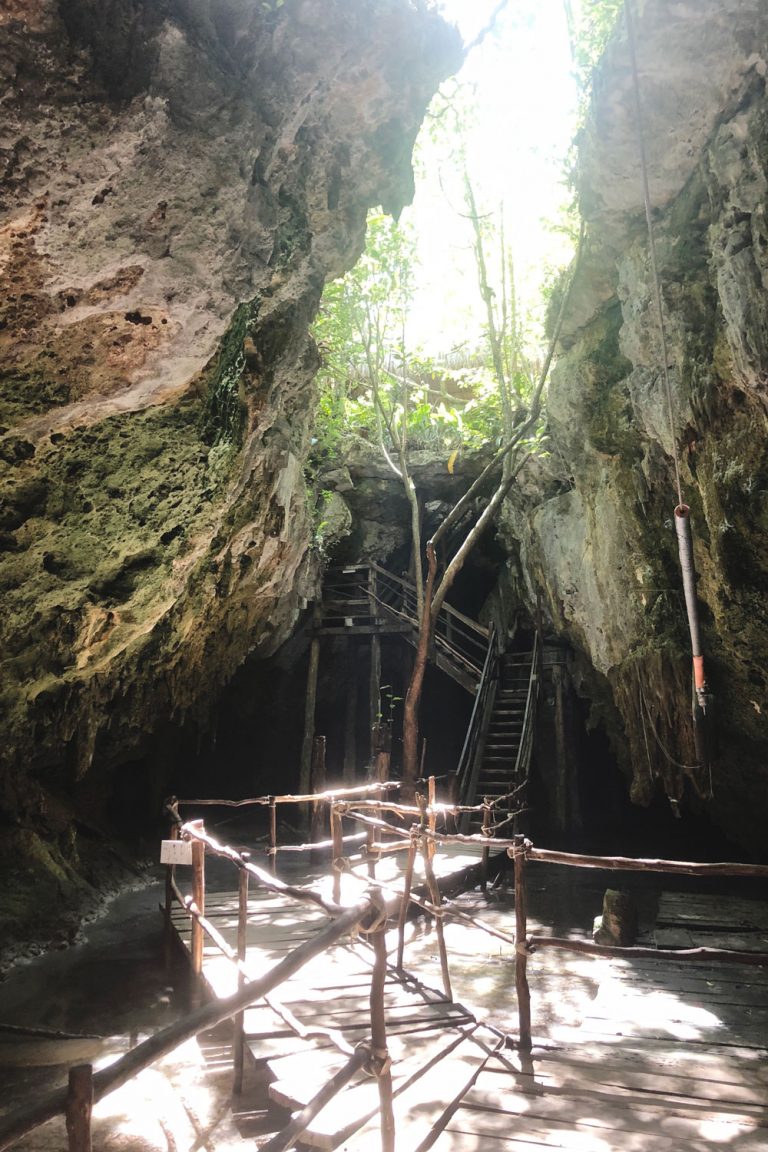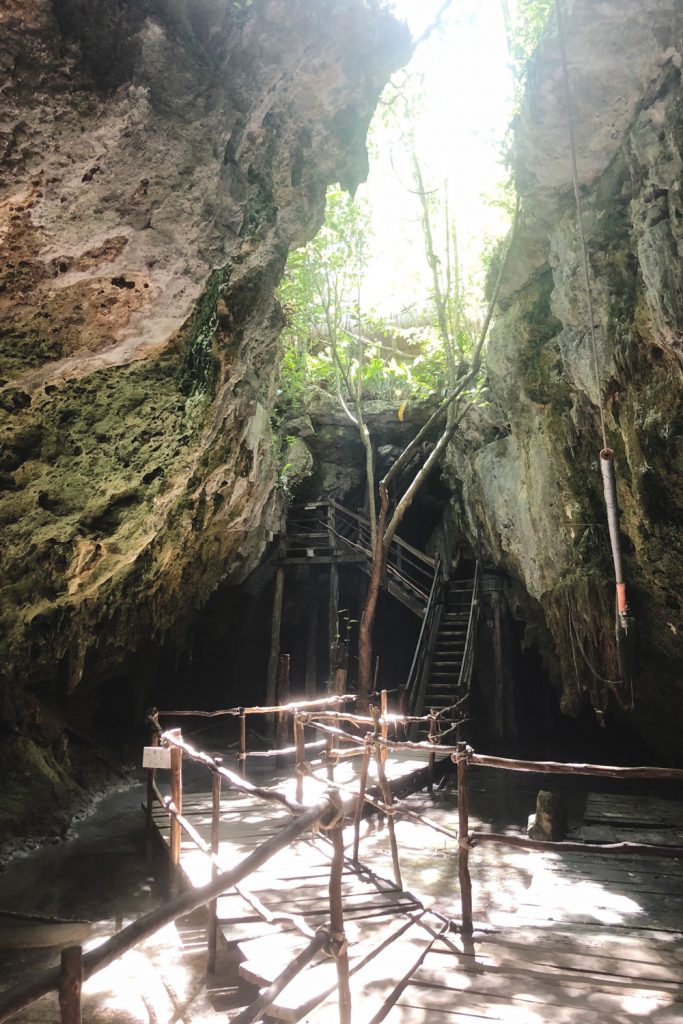 To be fair, at first he was sweet about everything and seemed to be understanding (he was the one who'd called out the whole warning about it, after all) and he ensured me that we could warm up with the open cave part first (which doesn't bother me) and then we could check out the cenote before I made a decision. We did the open cave tour and checked out all the bats which was really fun to explore (that part is all pictured here). We then climbed down to the cenote, which was gorgeous (I don't have any pictures of it because he unfortunately didn't allow us to bring our phones since we had to park so far away – understandable, but again, another point deducted for me when it came to this tour because the cenotes are some of the most beautiful parts of the Tulum area!). I dived into the water and was perfectly happy to bounce around there in the cool, crystal clear water and said buh-bye to my friends, completely content to not go any further (as I said, I think 99.999% of the time it's worth confronting fears, particularly if it means you're going to do something cool, but seeing stalactites didn't seem worth the trauma to me).
But then the tour guide's carefree, do-whatever-you're-comfortable-with attitude disappeared and he really urged me to continue on for the rest of the tour. I get that at the end of the day, he didn't want me to miss out and he did seem like a nice guy, but all of a sudden it actually didn't feel like I had much of a choice and as someone who never wants to look like a wimp (even though I personally don't really think it's fair to put someone in that situation when they have a legit phobia), I did my best yoga breathing, grabbed one of my friend's hands and proceeded to have to effectively hypnotize myself to get through the rest of the tour. Thank God I meditate so much.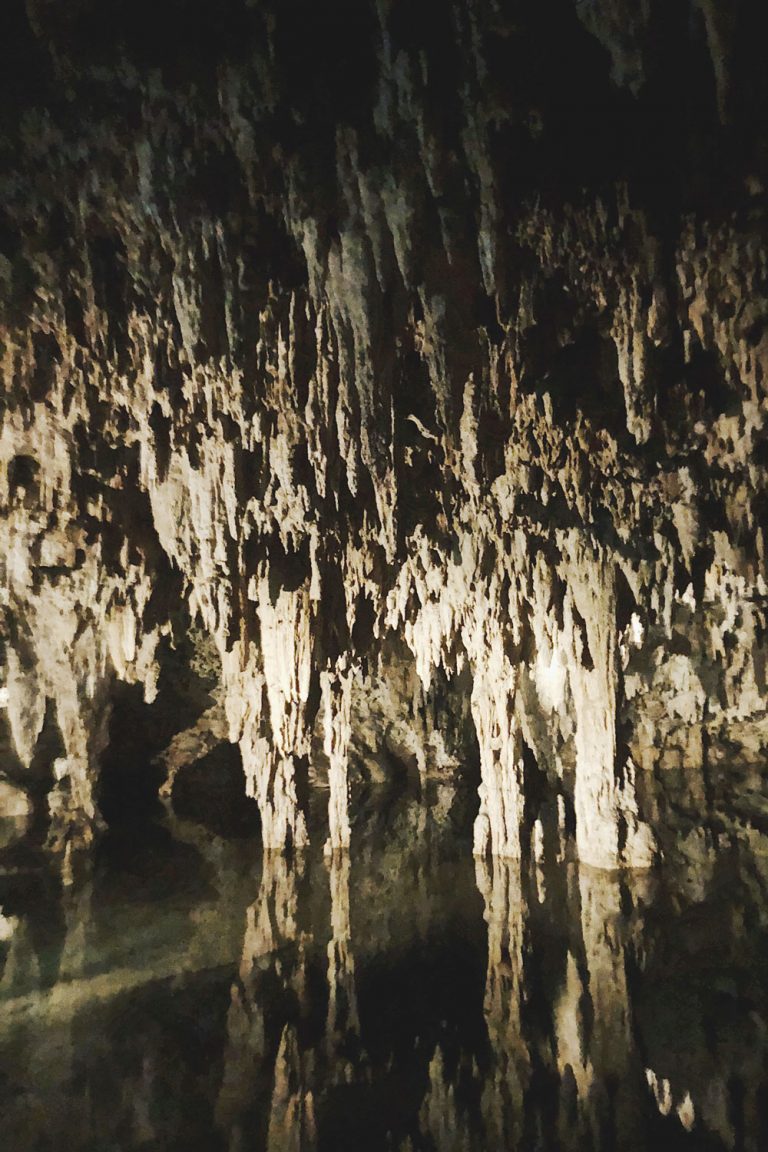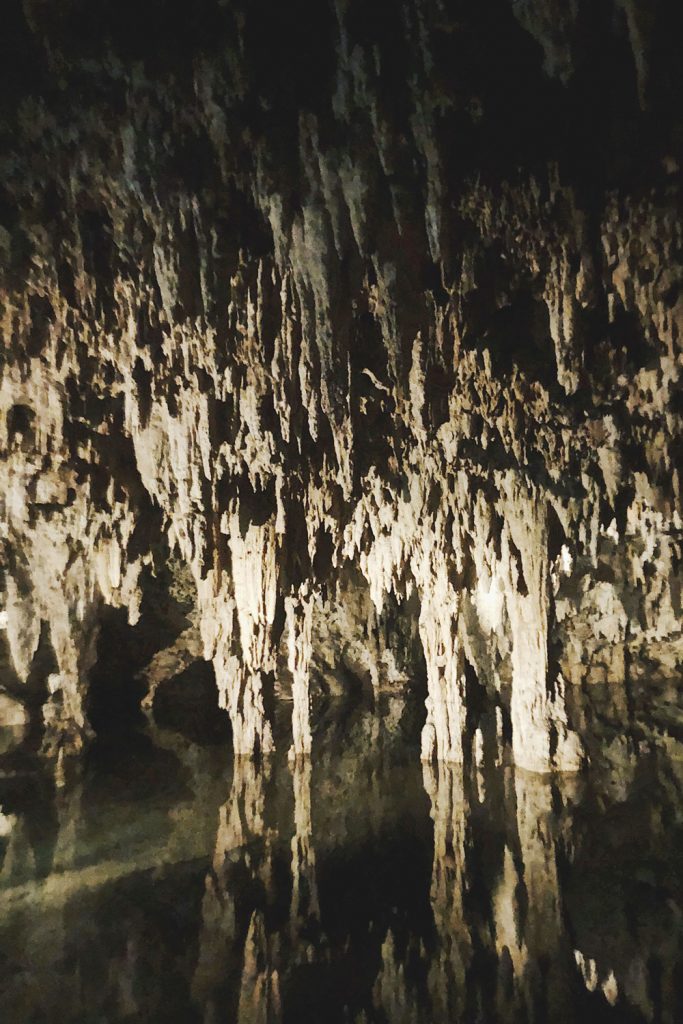 At the end of the day, it was a good experience and I do think that visiting the cenotes is an absolute must, and something I really want to experience again as soon as I can. While I would never again knowingly do a cenote tour with caves, it was pretty cool to take in the stalactites when I was able to stay calm and take in everything without thinking about how terrified I was (so if you're not claustrophobic, doing a tour of a cenote like Caracol might be right up your alley). The big takeaway for me here though is if I was to go back to Tulum, I would 100% know to pick a different cenote and either a) go by myself so that I don't feel obligated to have to do a tour I don't feel comfortable with and have the time to take in the parts I do like (swimming about, snapping pics etc) and b) ensure the cenote I do pick is more the open pool variety and not all about the caves (cenotes by definition are just sinkholes, so it's not necessary to have to explore caves to enjoy them – some won't have any). Just a heads up for any other claustrophobic types that while you could still totally visit Caracol because it was gorgeous and had quite a spacious swimming zone, if you're on a tour they will likely be going through the caves. The only reason I'm sharing all of this is that in looking at Instas of Tulum, I assumed every cenote was just a gorgeous sinkhole with which I could swim in, relax in and shoot some beautiful snaps in. If you're not claustrophobic at all then totally disregard this but if you don't love feeling trapped either, do research and pick one out ahead of time that doesn't bring you through any caves!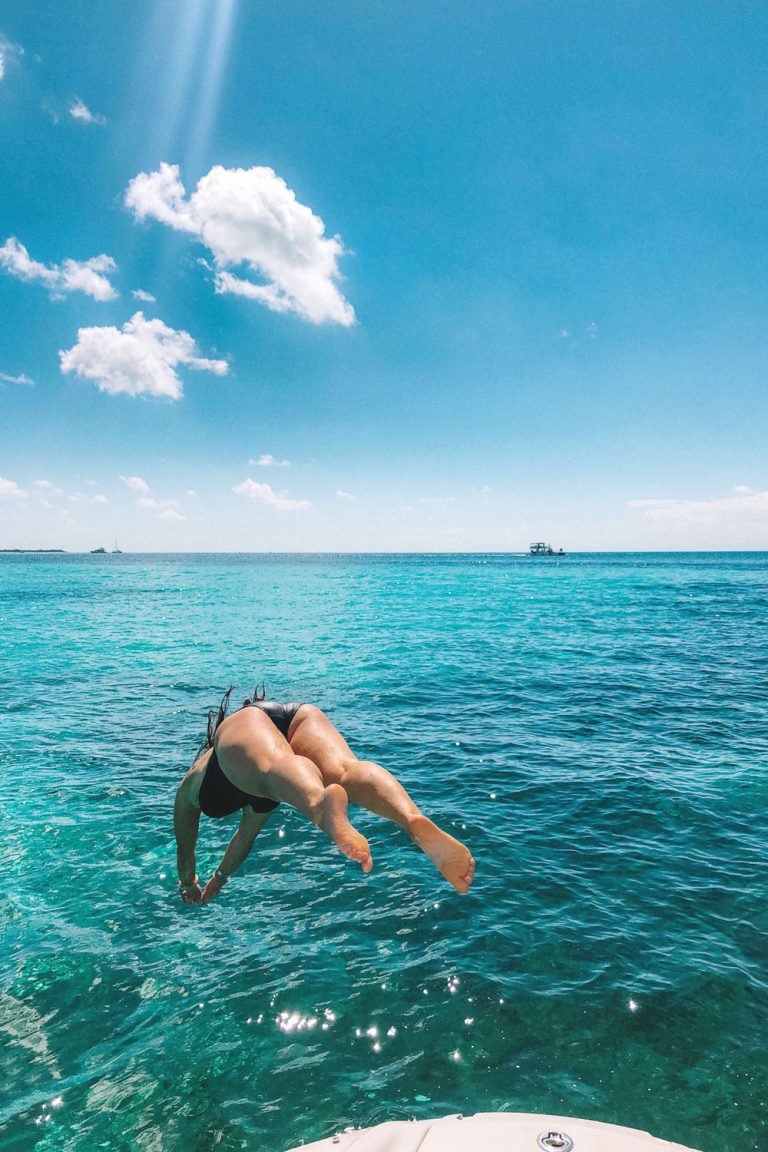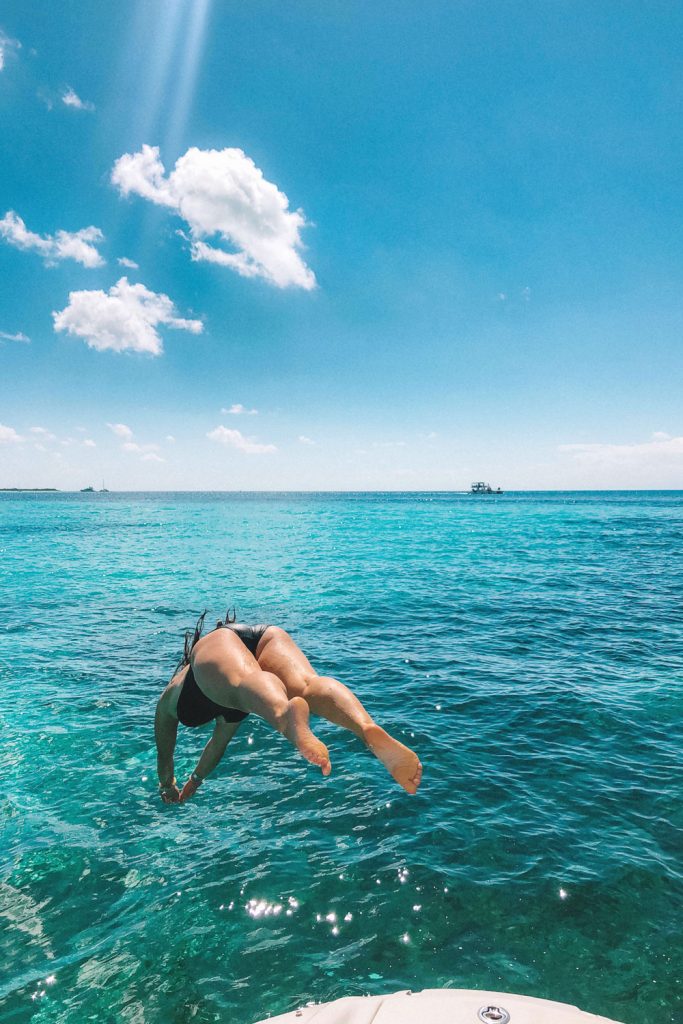 3. Visit Cozumel
But moving on, because that was really just one hour of an otherwise good day and the rest of the trip was incredible, so don't want to linger on the whole learning experiences too much here. Cozumel is a must – it's just a short ferry ride away from Playa del Carmen, and if I was to go back to Quintana Roo, this is where I'd be most likely to stay (we stayed just outside of Playa del Carmen). It is a gorgeous, beautiful island surrounded by the most amazing snorkelling and turquoise water you've ever seen. Which brings me to our next tour, aka THE BEST TOUR EVER…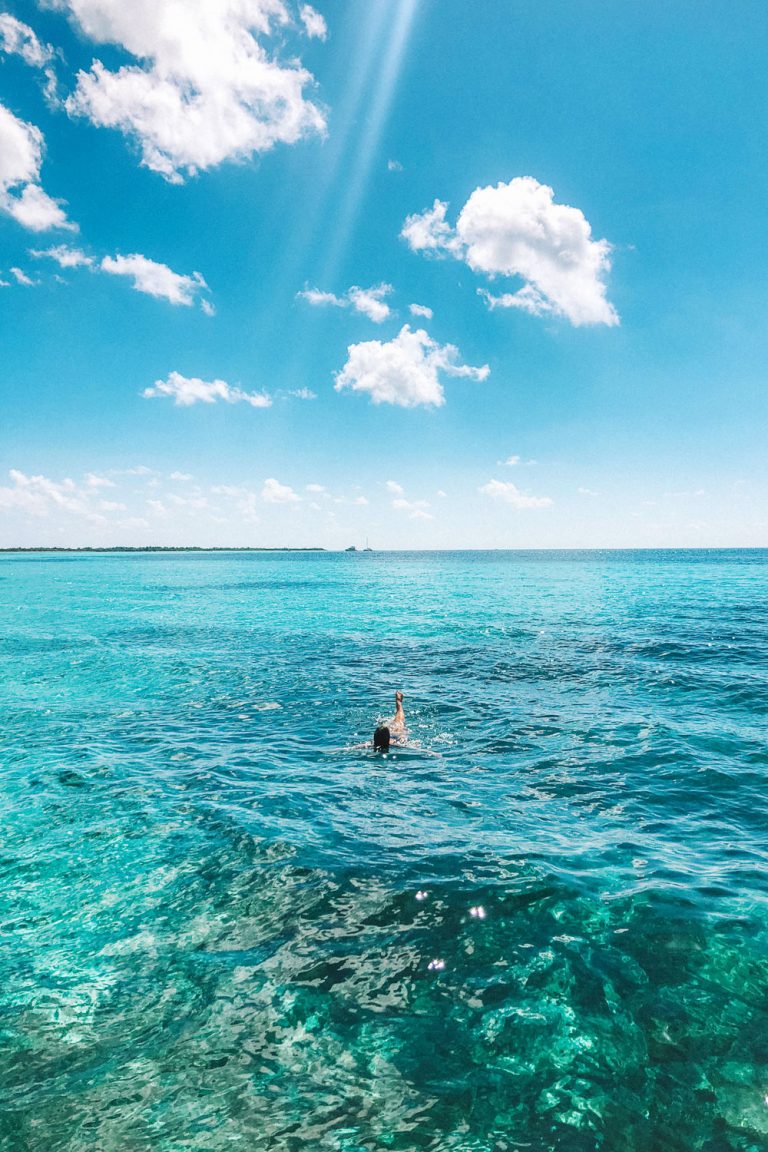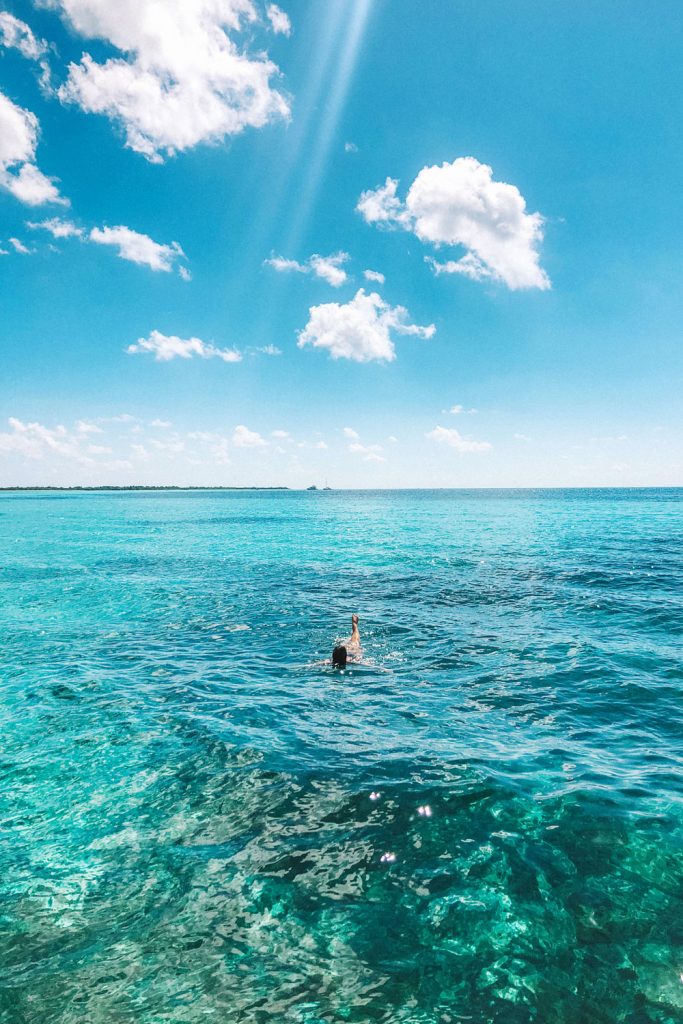 4. Do a snorkeling tour of El Cielo
Our El Cielo tour!! A quick word on resort sales pitches – while at a resort, you're usually getting hit up by reps constantly trying to sell you their tours. It's how we booked our cenote + ruins tour, and while I'm not saying that I think they're all that questionable, I would suggest doing some major research online before booking in-person based off of that above experience. We kept being sold a variation of the same tour to El Cielo (which translates to the sky), a gorgeous white sand beach on Cozumel known for some of the most incredible snorkelling. We were told we'd have an "epic time" getting on this big cruise with a bunch of people, snorkel for a period of time then get dropped off at a "party island", aka a resort that opens up to these tour groups during the day and has aquatic games like a trampoline or inflatable castle you climb and a buffet. No gracias. That sounded like a total waste of a day and I could care less about bouncing around on a bunch of plastic when I could be exploring this indescribably beautiful area in a way more fun way.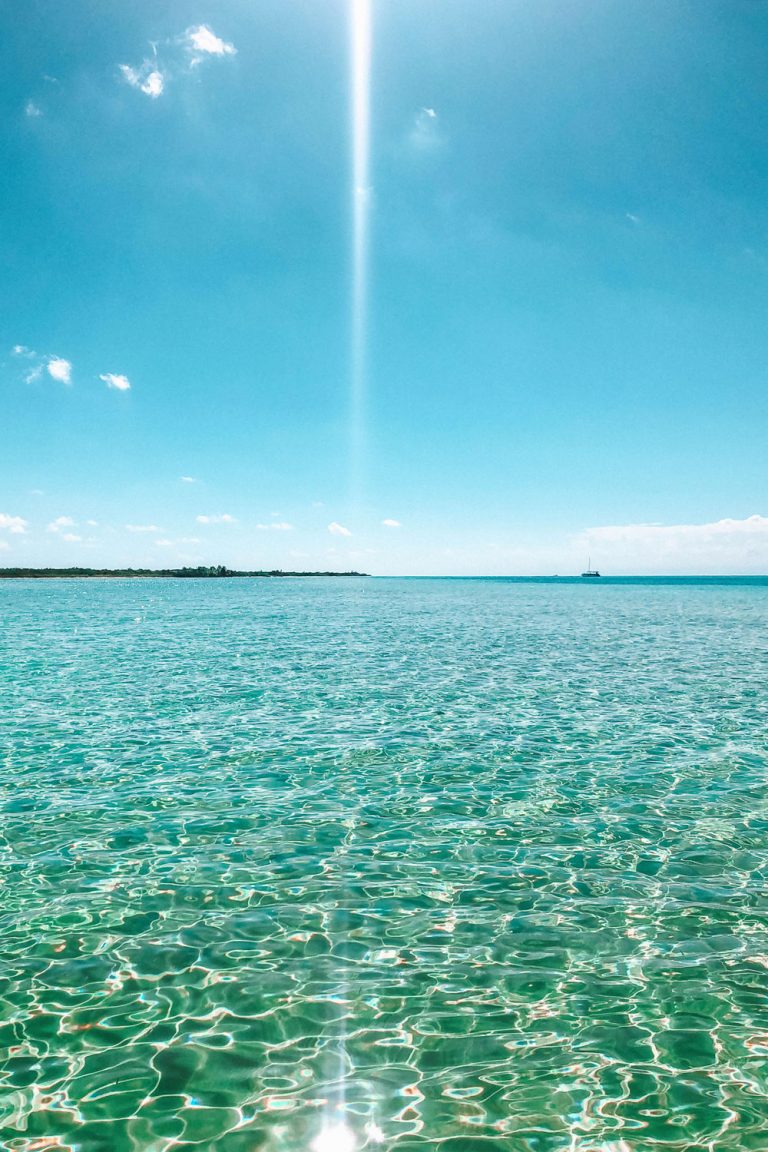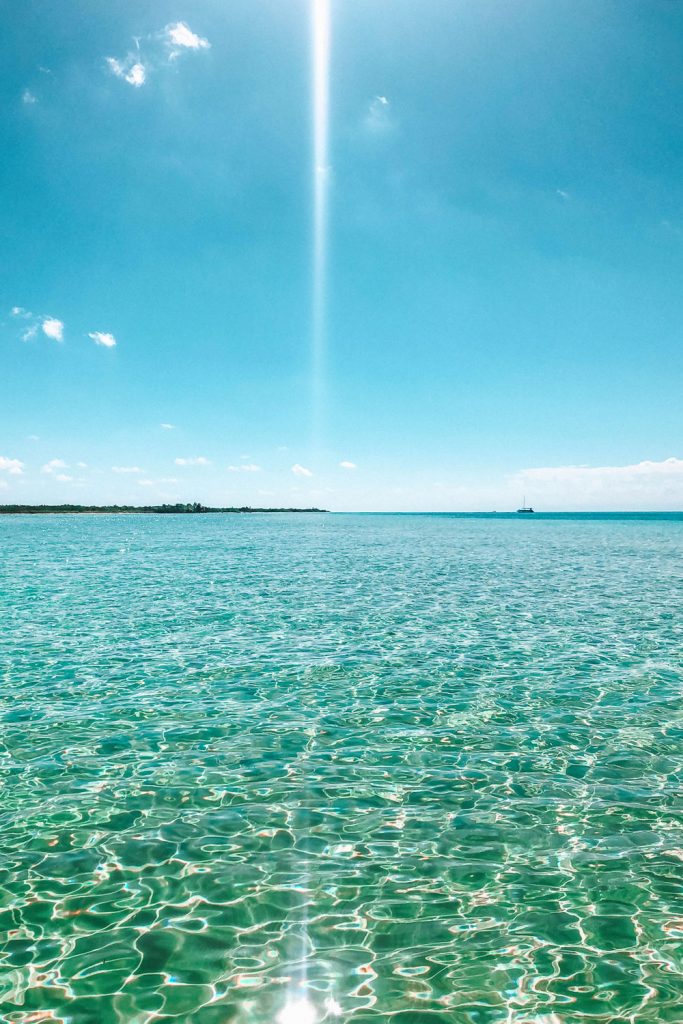 We had an early night one night so I did some online browsing trying to find an alternative and stumbled upon this deluxe private boat charter – at $800-ish for the day it's not a super cheap option but split between the 5 of us who went, it was pretty comparable in price to what the other Cozumel tours were going to be, and this one had some advantages because a) it was private, b) we could pick and choose the locations we wanted to visit (aka NO STUPID PARTY ISLAND!), something I particularly wanted after that first tour experience and c) they promised fresh, made-in-front-of-you food, including ceviche that people were raving about in the reviews. Sold!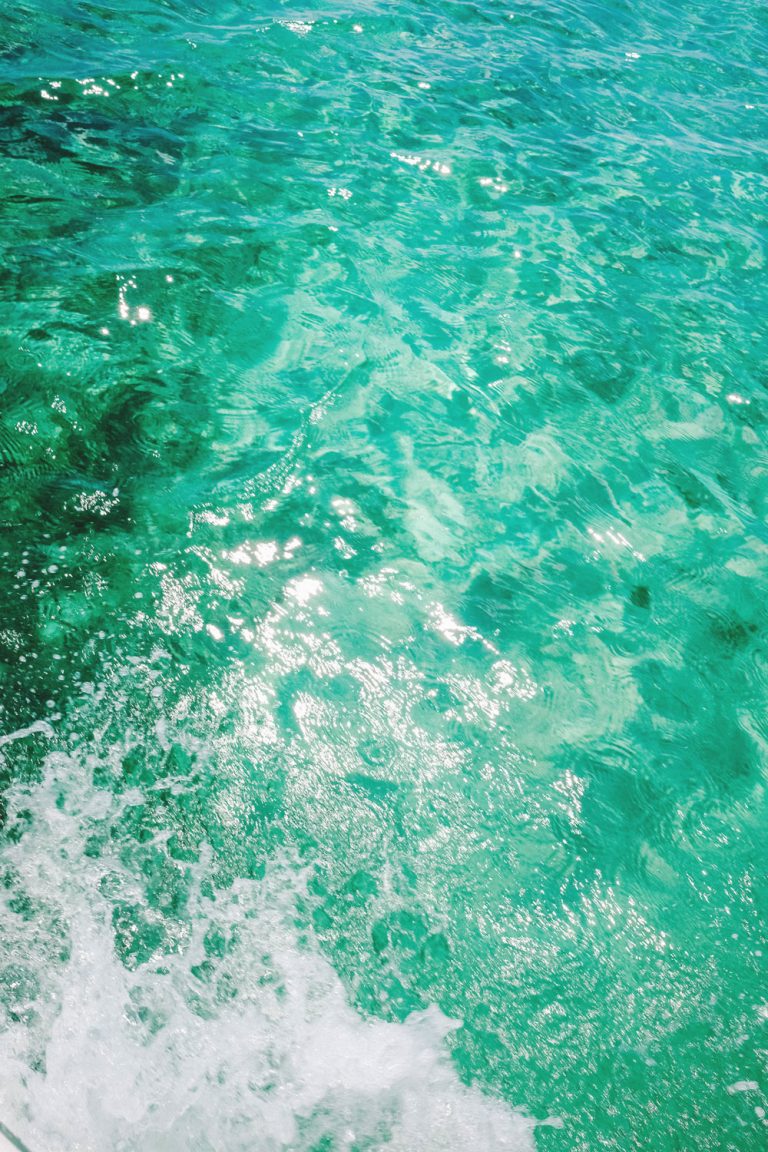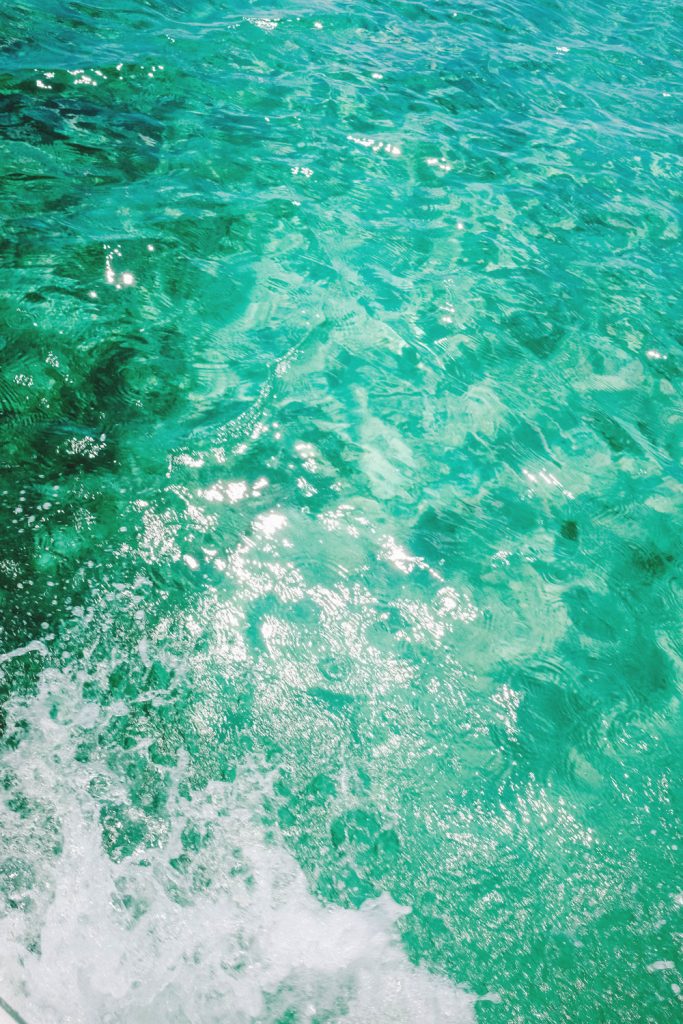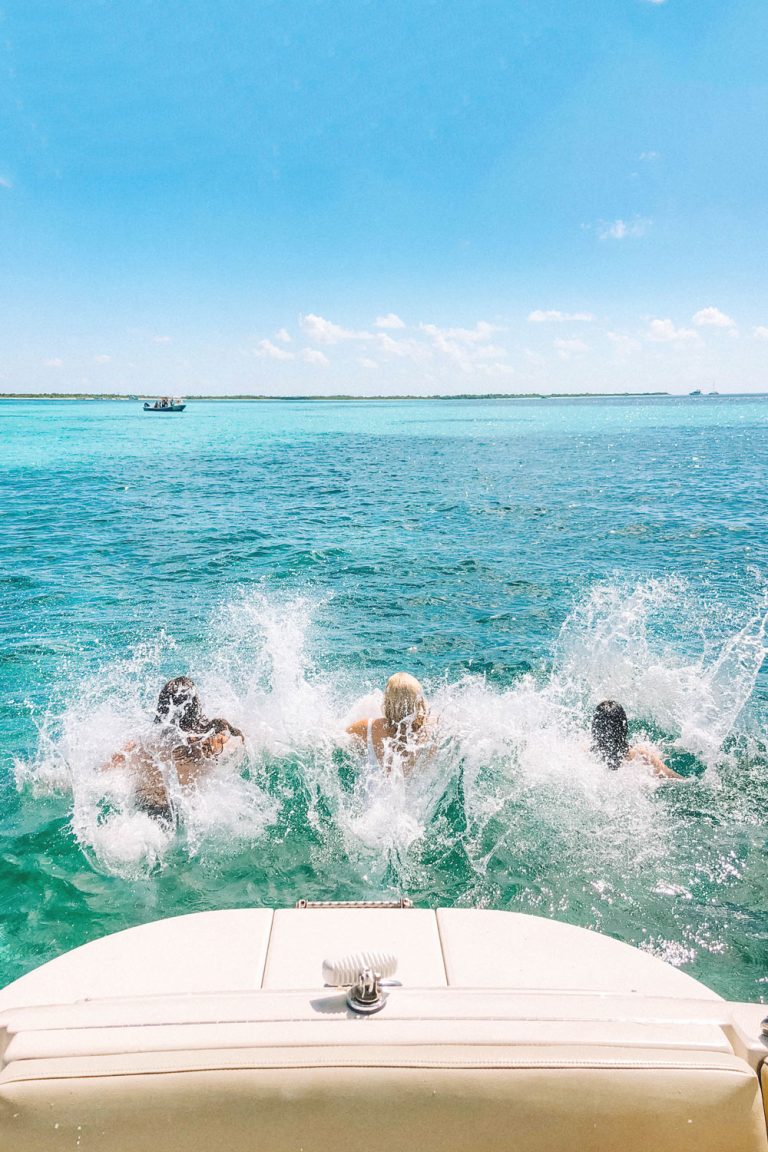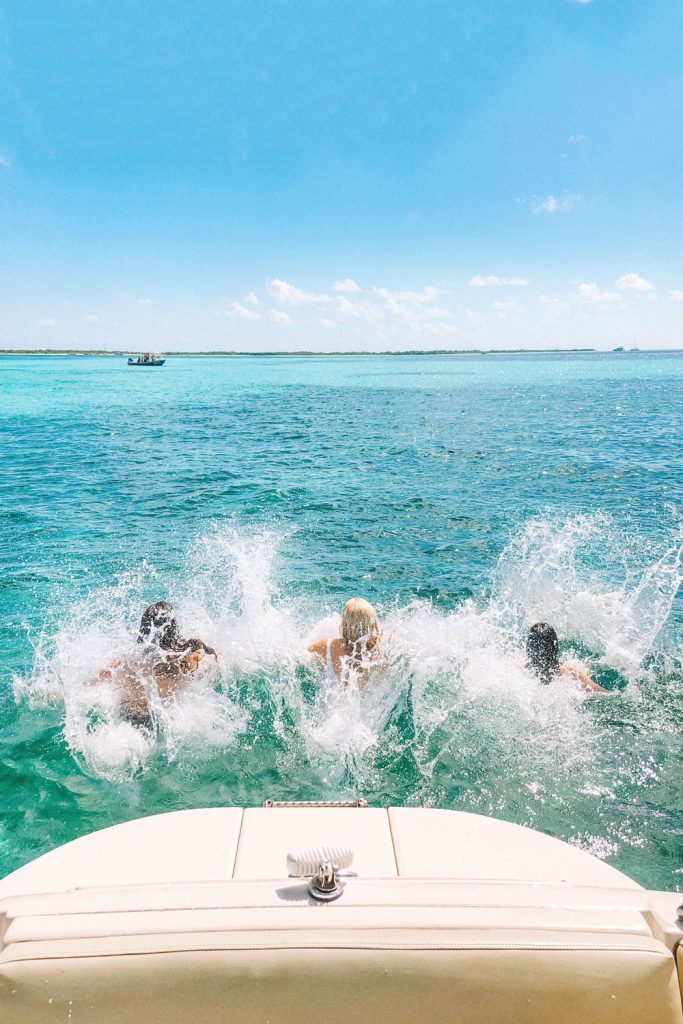 Based off of the reviews, I was expecting this to be pretty great. What I didn't anticipate was it being as amazing as it was. We took the short (and very luxe, by the way) public ferry over to Cozumel, took a quick 5 minute cab ride over to the marina where we were to meet Rafael, and quickly located him and his (true to the posting) deluxe boat. He was beyond sweet and so well prepared – we had as much to drink as we'd like (beyond beer and liquor [he made a killer margarita], tons of water and soda which is so important when you're on the ocean all day), he promptly plugged in our tunes (which he seemed to thoroughly enjoy) and off we went.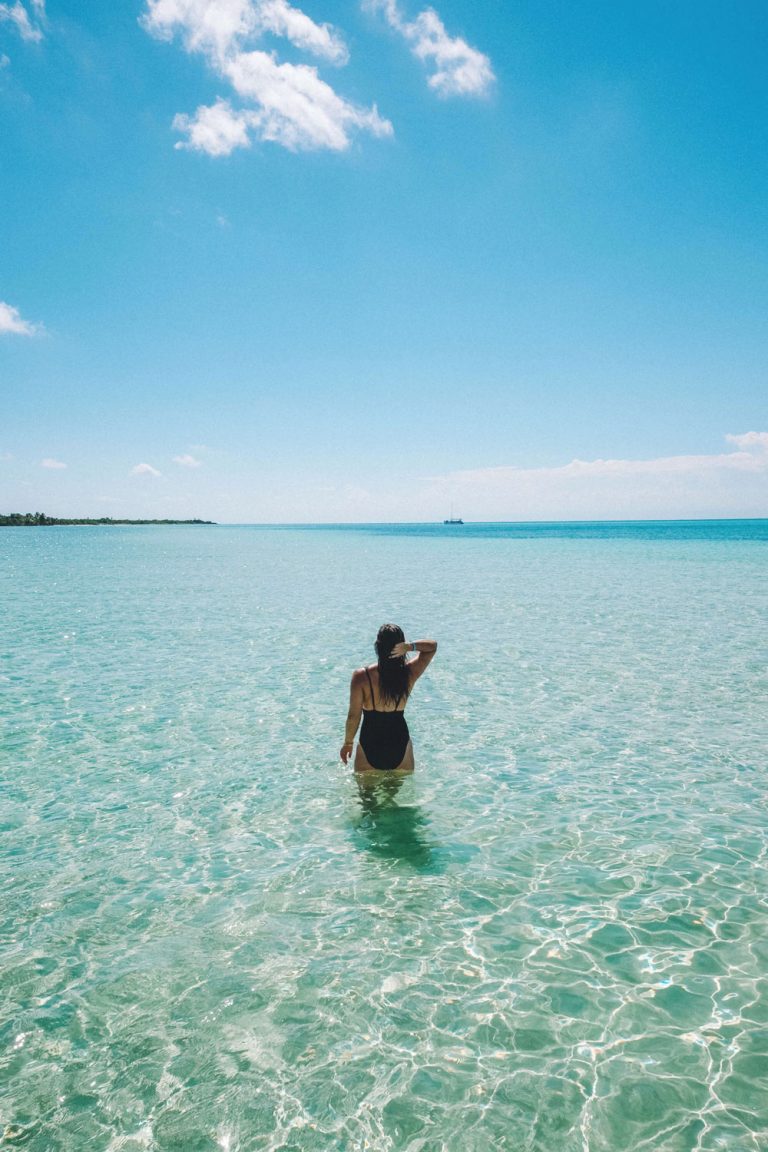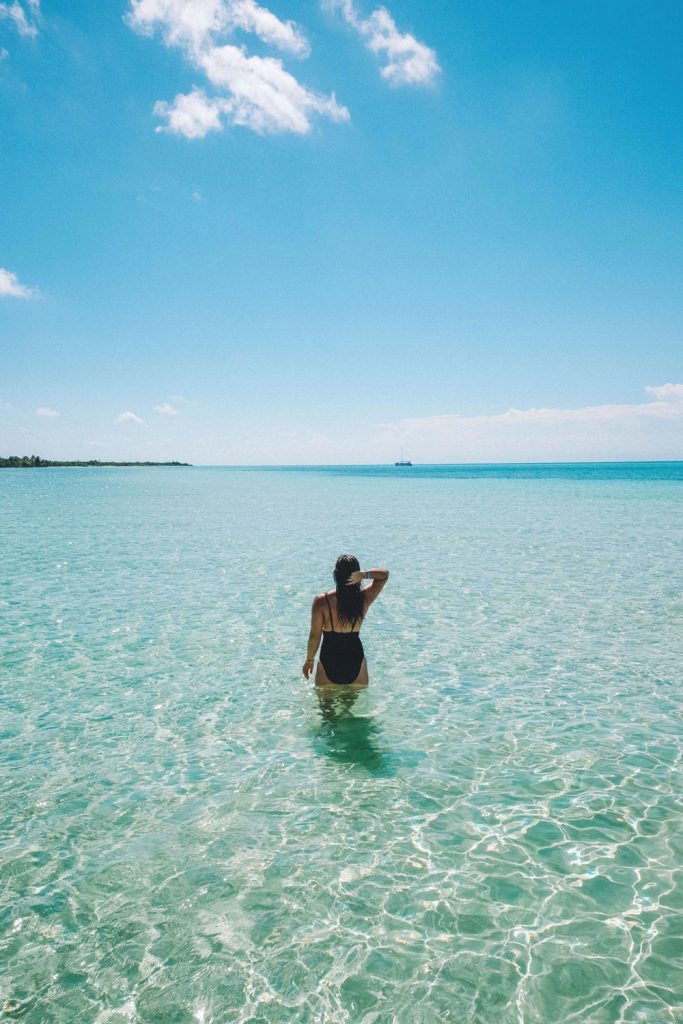 Having been born & raised in Cozumel, before getting to El Cielo he took us to some of his secret favourite snorkelling spots that no one else would be at. True to his word, no one was there – it was so serene and gorgeous, and the snorkelling was some of the best I've ever seen (and as you saw in my Maui guide, I go snorkelling a fair amount!). He then took us to his favourite, very specific part of El Cielo, where we proceeded to do even more incredible snorkelling (seeing a little sea turtle, massive schools of fish, and gorgeous vibrant coral) and then found a great spot for us to pull up and have boat-side drinks and lunch. The reviews didn't lie – the ceviche was the best ceviche I've ever had in my life. So fresh, so tasty! More snacks were included too of course but I could've just eaten the ceviche all day to my heart's content. It was then that we also saw a stingray glide by right next to us, which was truly unbelievable.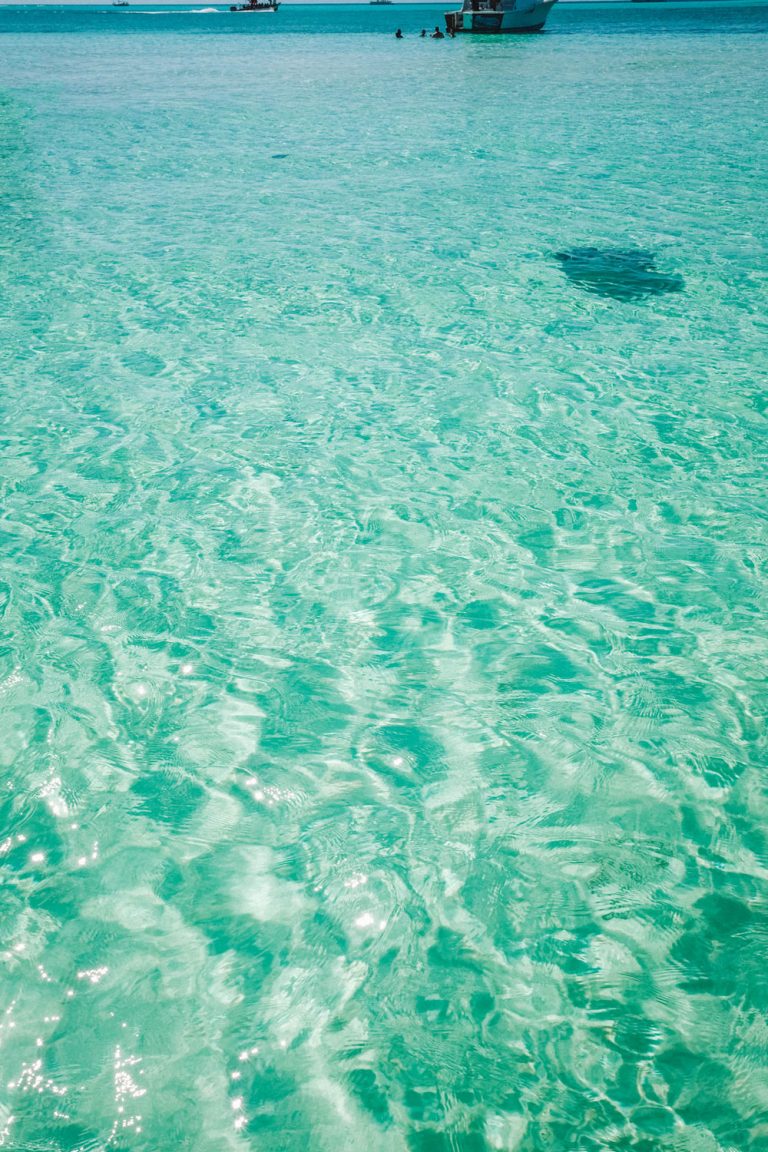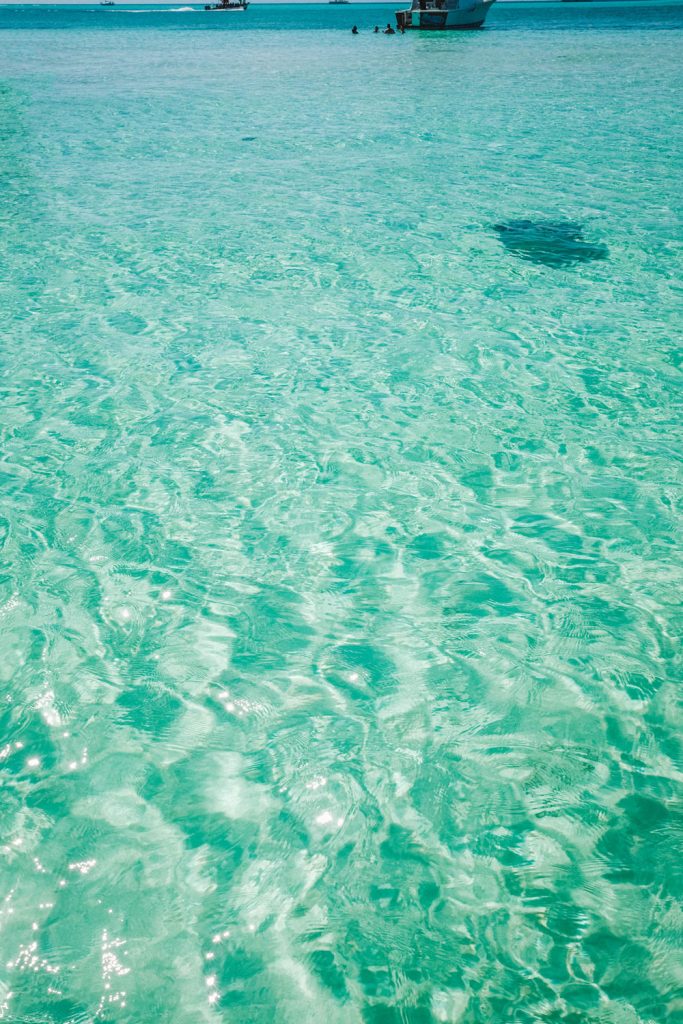 I can't urge you enough to book through Deluxe Private Boat Tours and get the most amazing, private experience of such a special part of Mexico. If I returned, I'd be booking immediately! I loved that it was a totally open day, he never rushed us, he was so sweet about taking pictures for us, he was super knowledgeable about the area and always most importantly to me, I feel like we truly got the best, most authentic experience of the gorgeous coastline of Cozumel.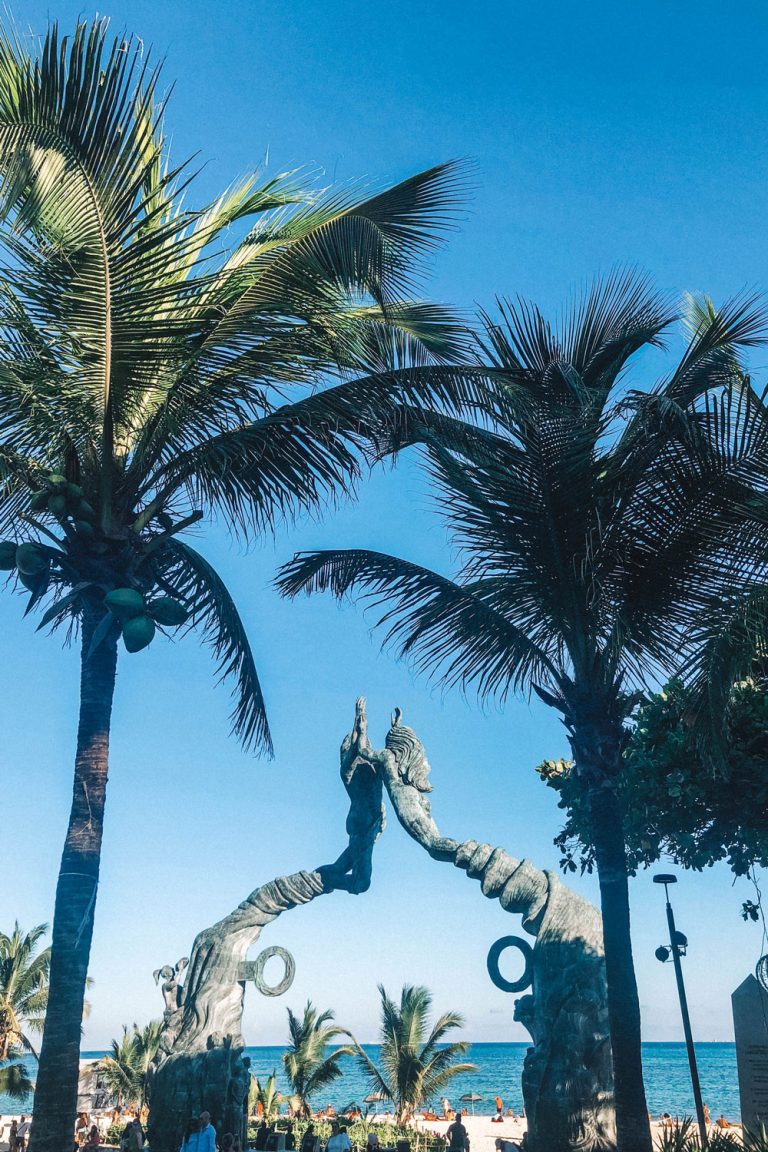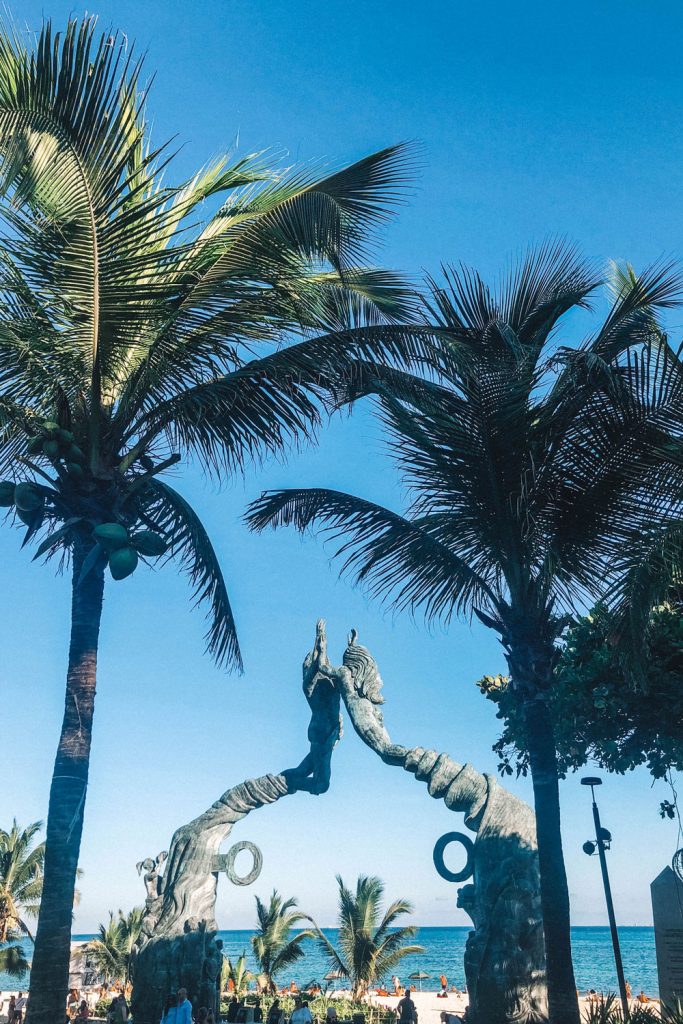 5. Explore Playa del Carmen
Again, we did very little exploration on this trip (there were a lot of pool parties, foam parties, dance competitions, etc) so I wish we had a bit more time in Playa del Carmen, but we did nose around a bit before and after our Cozumel tours and I loved it. We also partied in town one night, which is kind of a rite of passage for Playa del Carmen. If we'd had more time, I'd definitely have spent more time poking in and out shops here and of course, spending more time exploring the town of Tulum itself as well since we didn't get a chance to do that. But as much time as you can allot to it would be worthwhile, as it is a super cute town with so much to see and explore!
I hope you guys loved this short but sweet guide to this gorgeous corner of the world – I can't wait to come back again! I had so much fun with the girls here, it was seriously epic. I also feel like this would be a really romantic place to come with your partner, and Cozumel in particular stole my heart. Just gotta get Matt down there soon! Make sure you pin this graphic below for future reference!
All the photos from this post were edited with the Beach Preset from The TVOB Presets Classic Collection.