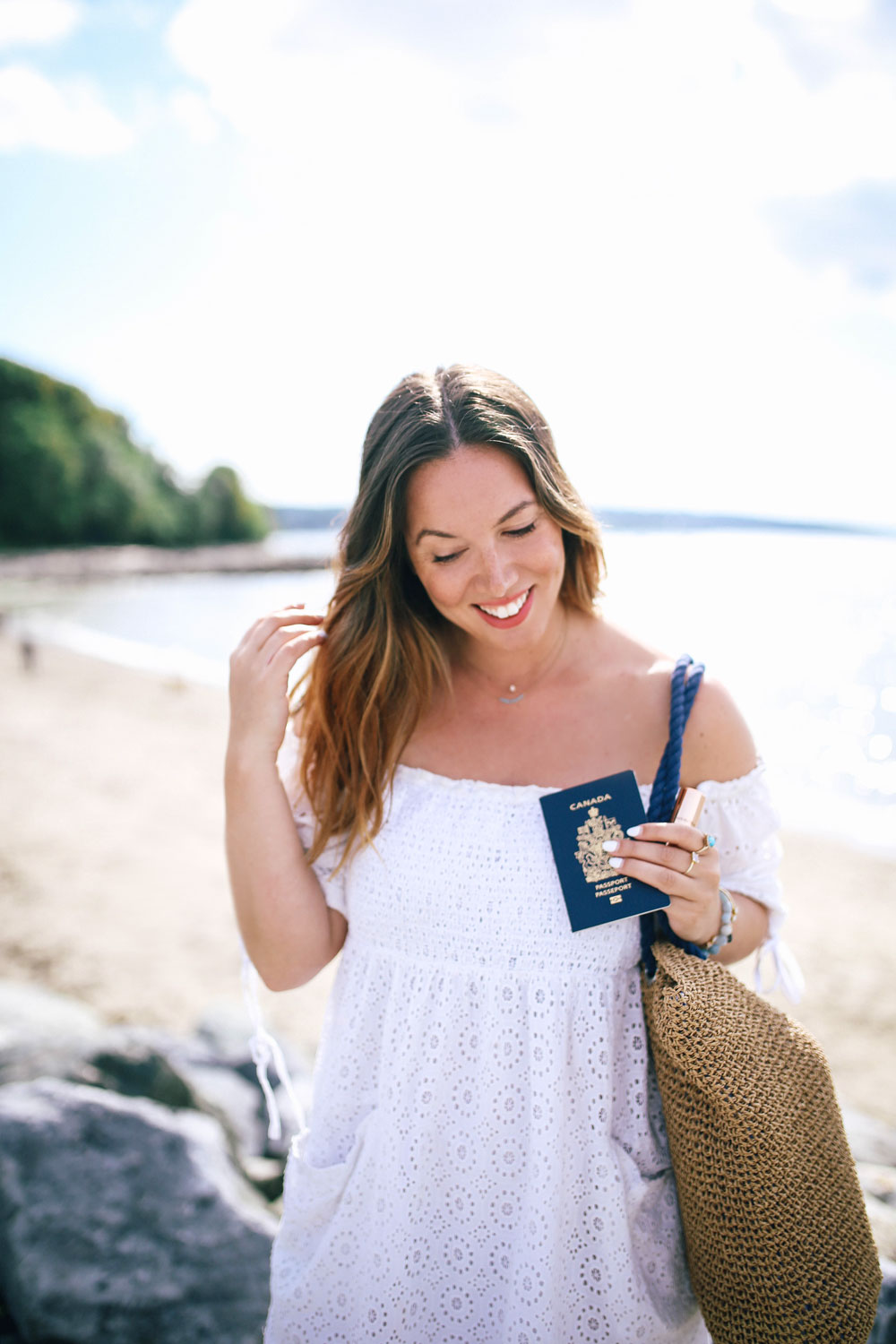 Specifically on the mini Insta video to my last carry-on packing list guide for Spain, I got asked the same question quite a bit: what about your toiletries? Fortunately, I had this story already lined up for the following week so am happy to report that packing your toiletries while doing carry-on only travel is such a breeze and I've got all your answers right here! Admittedly, I'm a pretty low-key person when it comes to beauty/hair but at the same time, I always like looking pulled together and confident and that fact doesn't change when I'm travelling. The trick is (similar to packing carry-on luggage) to apply strategy over quantity. Give the video below a watch the scroll down to get my recap on my 5 rules for carry-on toiletry packing, my full packing list and a shop widget so that you can get my fave products for yourself.
To recap, my 5 rules for easy carry-on toiletry packing are:
To stick to stick formulas
Why? Because stick formulas a) don't have to be included in your precious liquids quota, b) are usually compact and don't break easily and c) usually are more high-coverage formulas, which means that you won't run the risk of running out while on the road (just mix with your lotion, lip balm, etc to sheer out!)
Pack multi-purpose products
This is a bit of a no-brainer—if there's ever a time to have a multifunction product, it would be when you're travelling and need to streamline your whole beauty routine!
Embrace the natural
Whether it's your natural hair texture, your natural beauty or even just embracing the climate where you are (i.e. not trying desperately to straighten your hair if you have curly hair and are going somewhere hot and humid!), this is the time to do it! I try as much as possible not to pack heat tools and hair products in particular because I feel like they're a slippery slope.
Pack potent products
Even though you probably want to rock a more natural look when you're gone, this is the time to pick products that you can sheer out versus products that you need to put a lot of work into building up. For example, that classic red lippie? Blend it with some lip balm during the day for a just-bitten kind of look and if you're going out at night, just do a quick refresher swipe to rock a full lip!
Save all your samples
I know, I know if you live in the city space is limited—but seriously, find ways to save or source samples all year long because this is the time that you really will need them. Maybe make a full-sized purchase at your Sephora and get some of those beauty perk samples thrown in, or ask for a sample fragrance the next time you get your perfume. Keep all the shampoo and conditioners or lotions you can when you're visiting hotels. Seriously, keep those samples!
And now, the packing list! Scroll down to see all product details below!

Again, I know that this is a very streamlined approach to beauty/hair on the road but please trust me—when you're looking at your pics from the trip, you won't be regretting that your hair isn't perfectly curled or stick straight. You won't miss all your contouring. Travelling is about experiences and for me, waking up and being out the door within an hour (including coffee, washroom, etc) is so much more important than an exhaustive beauty routine, and what's more, it's worth it to me especially when travelling Europe to not have to pack a full suitcase crammed with products. Carry-on for life! Let me know if you guys have any questions at all and keep in mind that my Jetsetter Q&A series is coming soon so if you have any questions for me that you'd like included, please let me know!