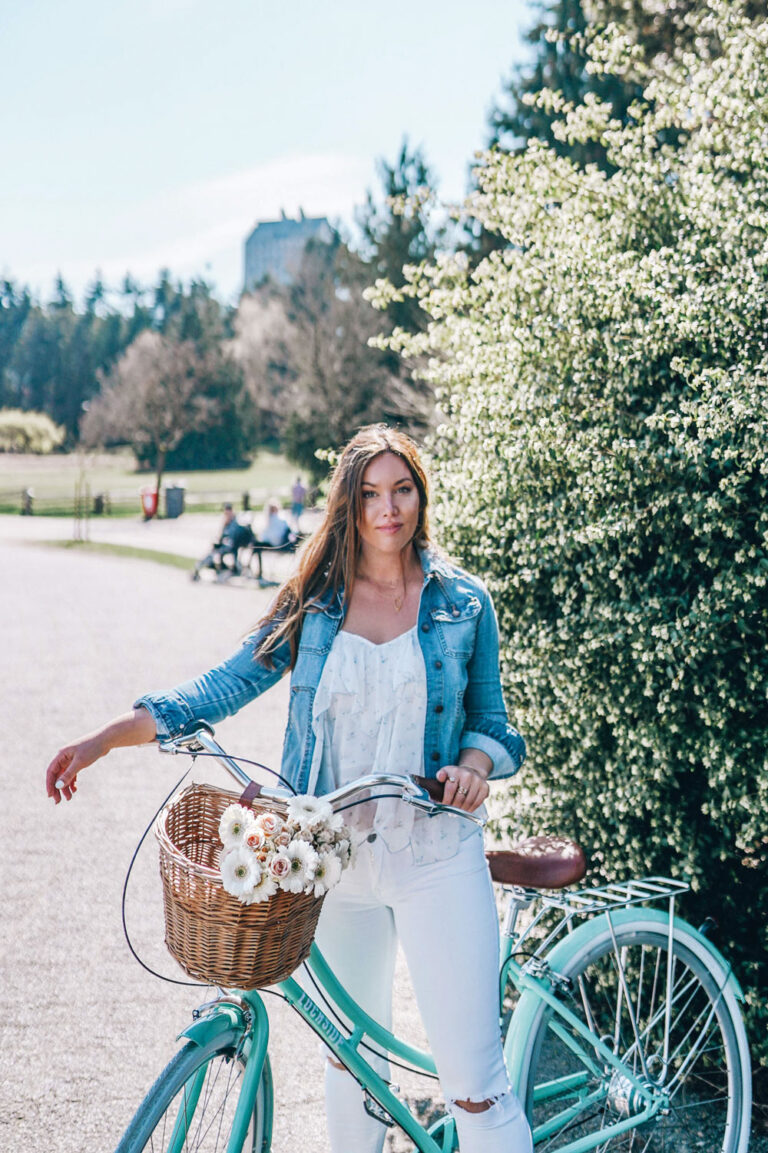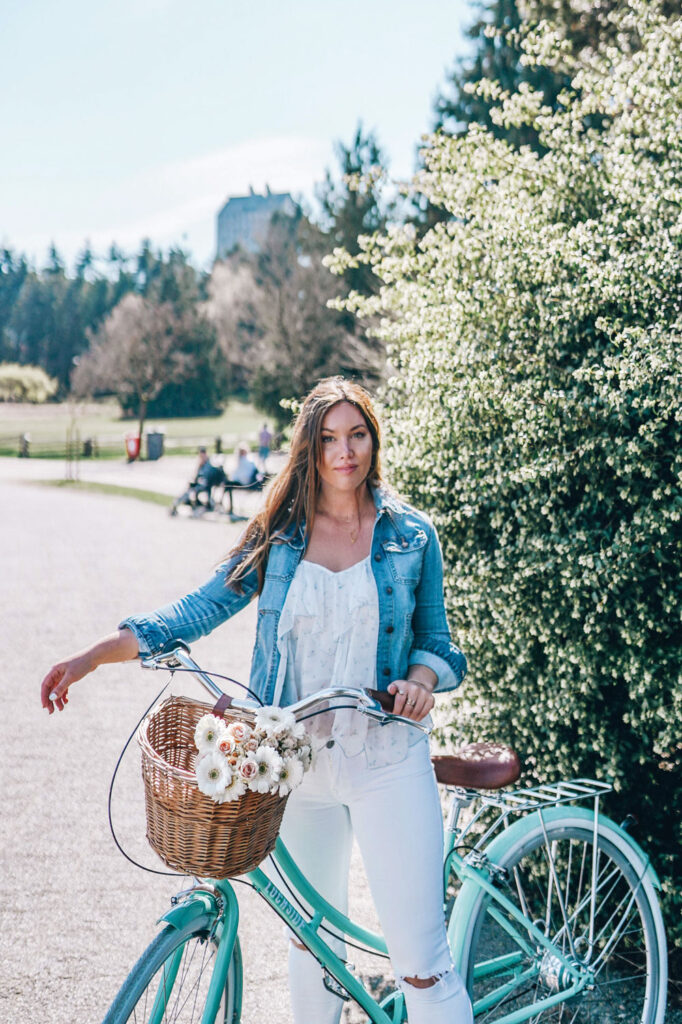 If you guys follow me on Instagram, you may have seen my posts in March about how my beloved bike Mojito (named after its mint green tone) got stolen—I had had that bike for over a decade and it'd been with me all around the country, from university in Victoria to Toronto when I lived there, back to Vancouver. I'd explored so much with it (or him, I always make my inanimate objects male which I'm sure is perfectly normal, right?). It's just an object but I do think some objects transcend into a kind of more personal space, particularly one you use so much making memories and that's been all around with you. The only thing that ended up cheering me up was when shortly after Mojito got stolen, I connected with the Victoria-based company Lochside Cycles.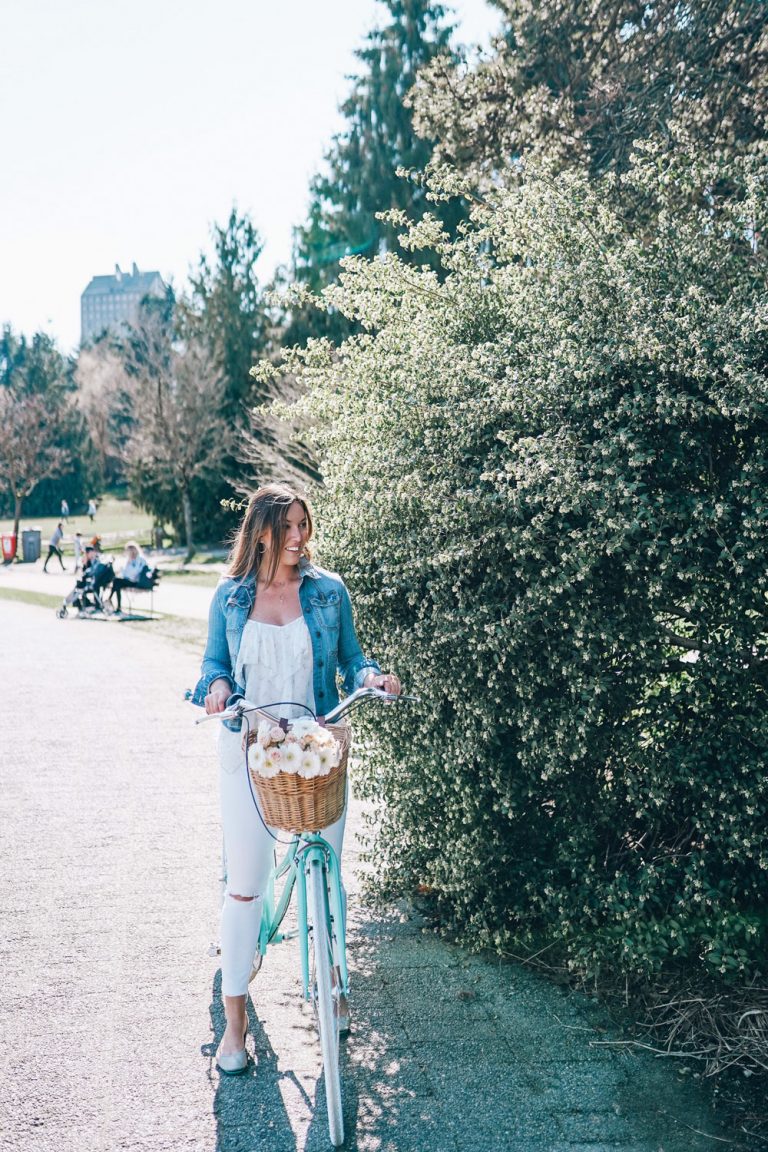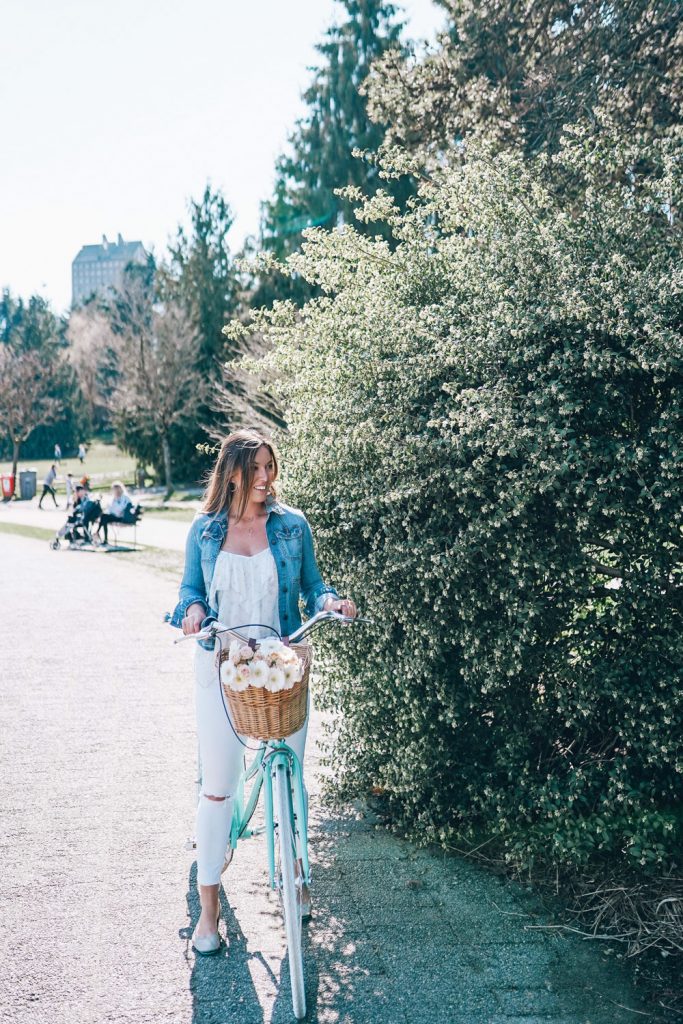 With Victoria being my university town and a place I really love and know well, I felt immediately connected to the brand, particularly when I realized that their bikes were mostly all named after the routes that they loved to cycle in and around the city. Victoria (and Vancouver) are both cities that bridge the urban-outdoors gap, making you feel like you're really able to take advantage of the beautiful outdoors while still having access to everything you'd need or want in a city—it's part of the reason biking is such a big thing here and the city has invested so heavily in making the area easy to bike. I also instantly fell for Lochside because while I'm always looking for something stylish and beautiful, I equally value function and quality—Lochside provides both in equal measure, creating bikes that offer high performance and a comfy ride without sacrificing style. This bike is basically meant to be photographed!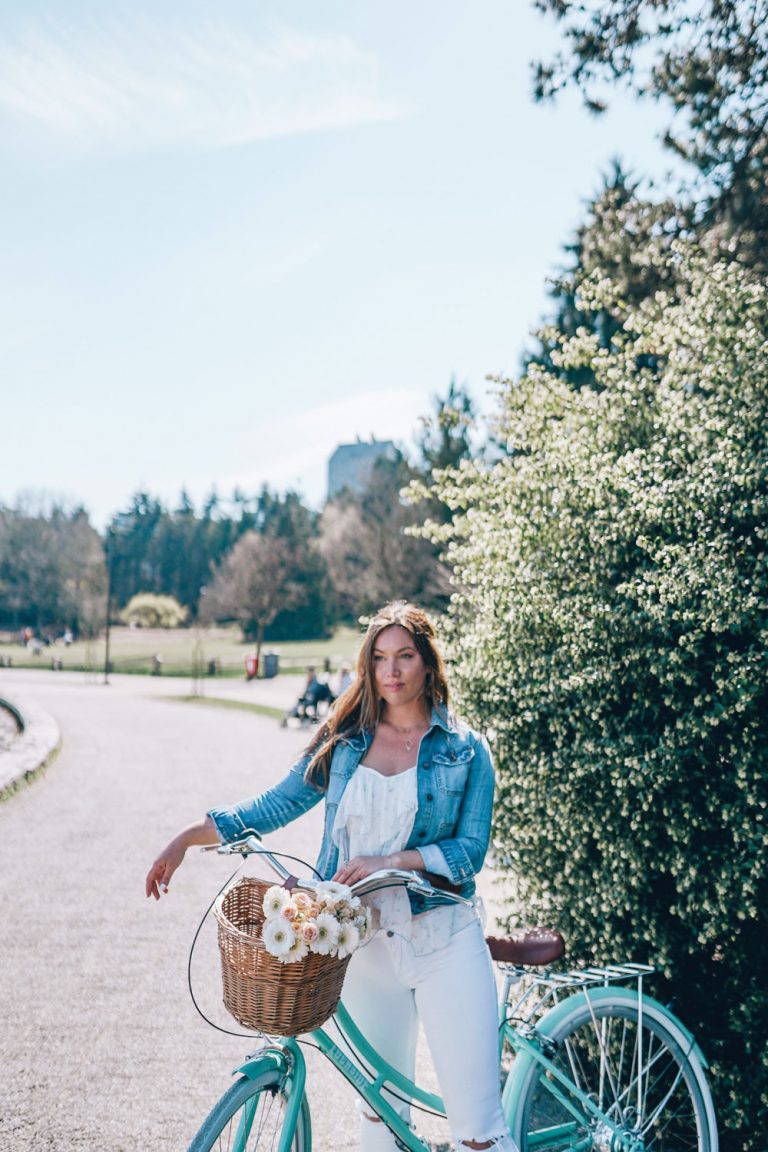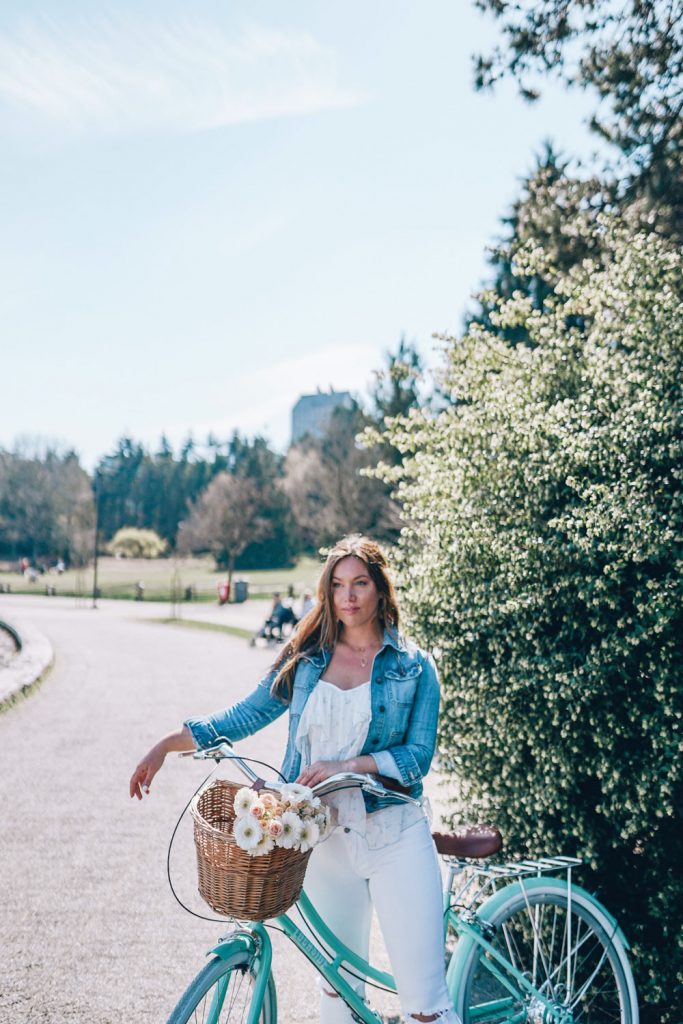 To celebrate the arrival of my gorgeous Lovelo cruiser bike (which I've named Keanu, a nod to its Hawaiian blue and of course to Keanu Reeves who I'm obsessed with), I wanted to share some of my favourite bike routes in the city so that whether you're a local or planning a trip to Vancouver soon, you experience the city as I personally think it should be explored: by bike! We're so lucky here in Vancouver to have so many amazing bike lanes and bike paths, even if you're not the most confident person on a bike you can comfortably see the whole city quickly and efficiently this way. I, for one, mostly commute by biking so I can personally testify to how easy and well laid-out the bike system is.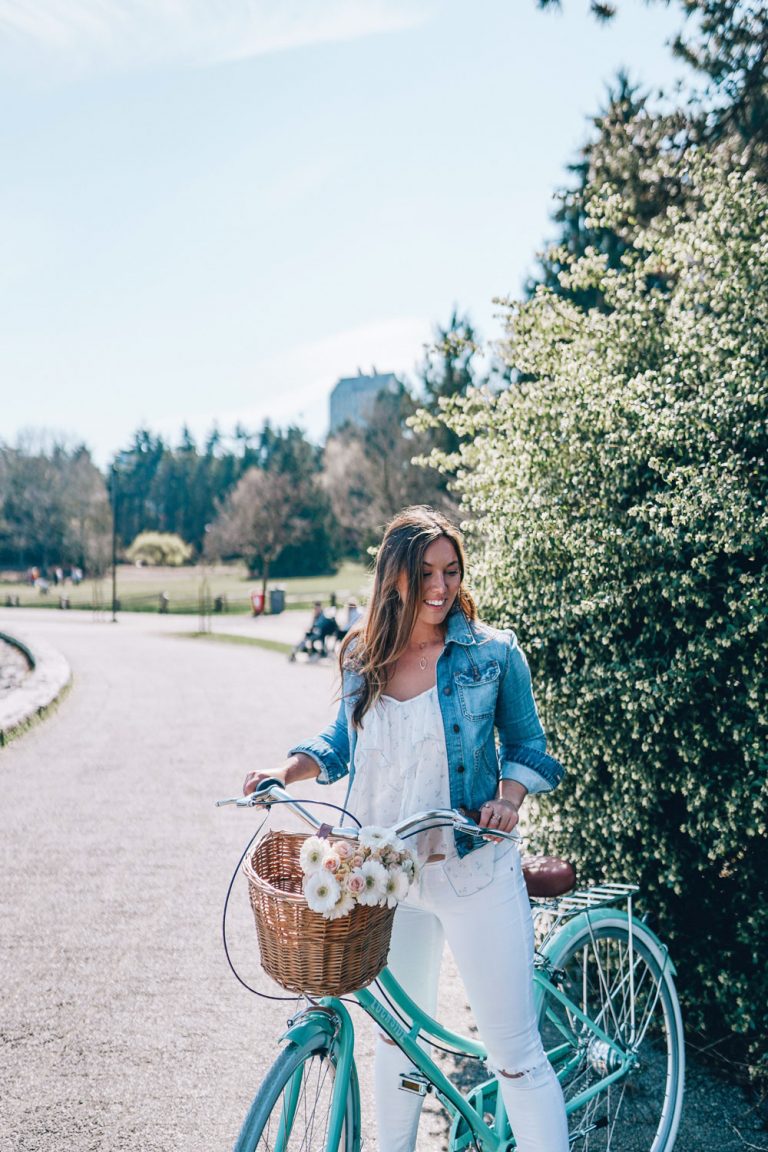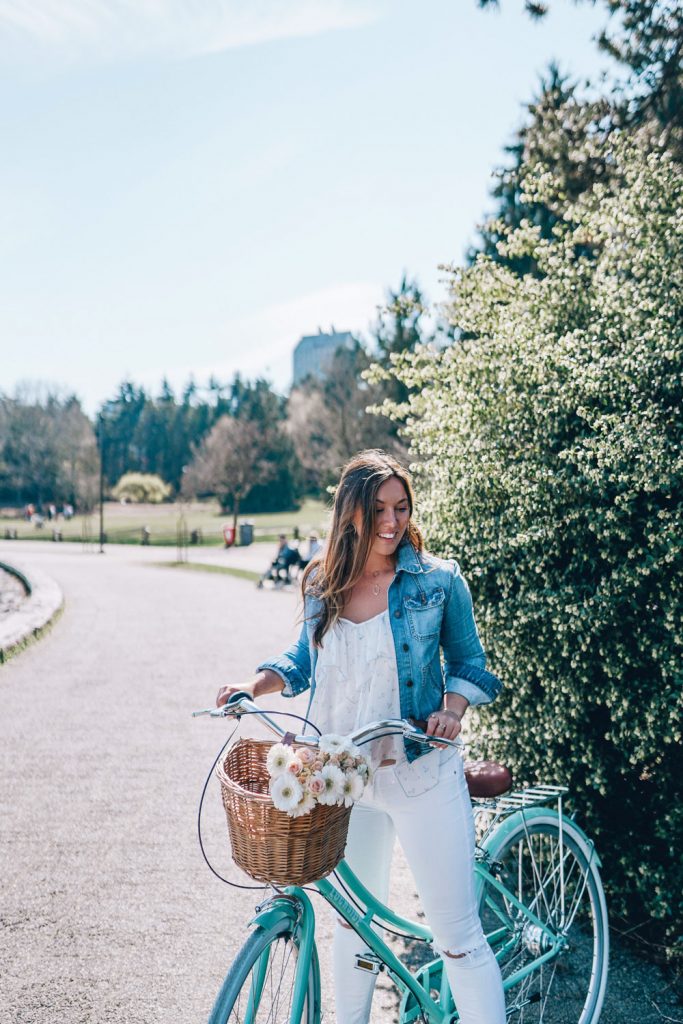 It helps, obviously, to have a bike you love too—while we have some great bike sharing in Vancouver (perfect if you're visiting, or you can hit up a rental shop!) if you're a local I'd really urge you to look into Lochside! Not only do you support local, but you get top-grade bikes that range from cruisers like Lovelo (which is a 5-speed step-through, making it ideal for my city cruising and the slight hills I have to face in my commutes) to really high-performance road bikes like their 8-speed. But now onto the routes so that you can get exploring ASAP, particularly with the weather being as gorgeous as it has been!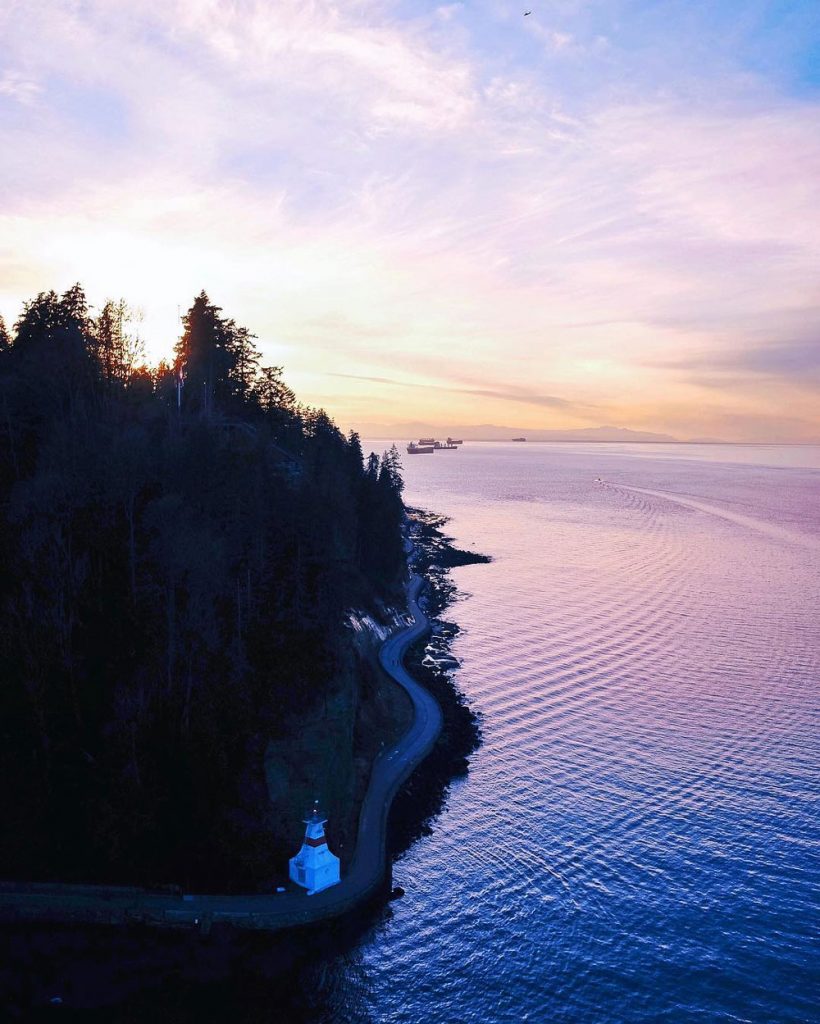 The Stanley Park Loop
Let's start with the most iconic one! This is a fave of my friends and me—the number of times we've all met up in David Lam (I'm coming from the Fairview/Kits area whereas the other girls are in East Van, the West End or Yaletown) and then hit up this route is honestly countless. We always like to go the long way if we have time and do the whole park, always stopping at Third Beach (one of my fave beaches in the city, you can see this guide for even more of my fave beaches!) for a swim and a hang. Just to be clear, the long way is snaking through Coal Harbour, going by the Rugby Club, and then heading west around the whole park—there is a short cut to Third Beach on a forest trail just by Second Beach but I wouldn't recommend it if you're not from here because it's easy enough to get lost finding it even as a local! If you're starting right at the base of Denman (which a lot of tourists do as that's where the bike rental companies are) then you'll be sent along on the long way as it is, which by the way isn't so long—if you're starting from across the city like me then it's a decent bike ride but nothing too intense, and if you're going from Denman it won't take long at all! Just pack up all the essentials (drinks, beach towels, sunscreen, snacks) and have a day of it with your friends, making sure to stop for lots of pics and a beach hang at my fave beach in the city: Third Beach!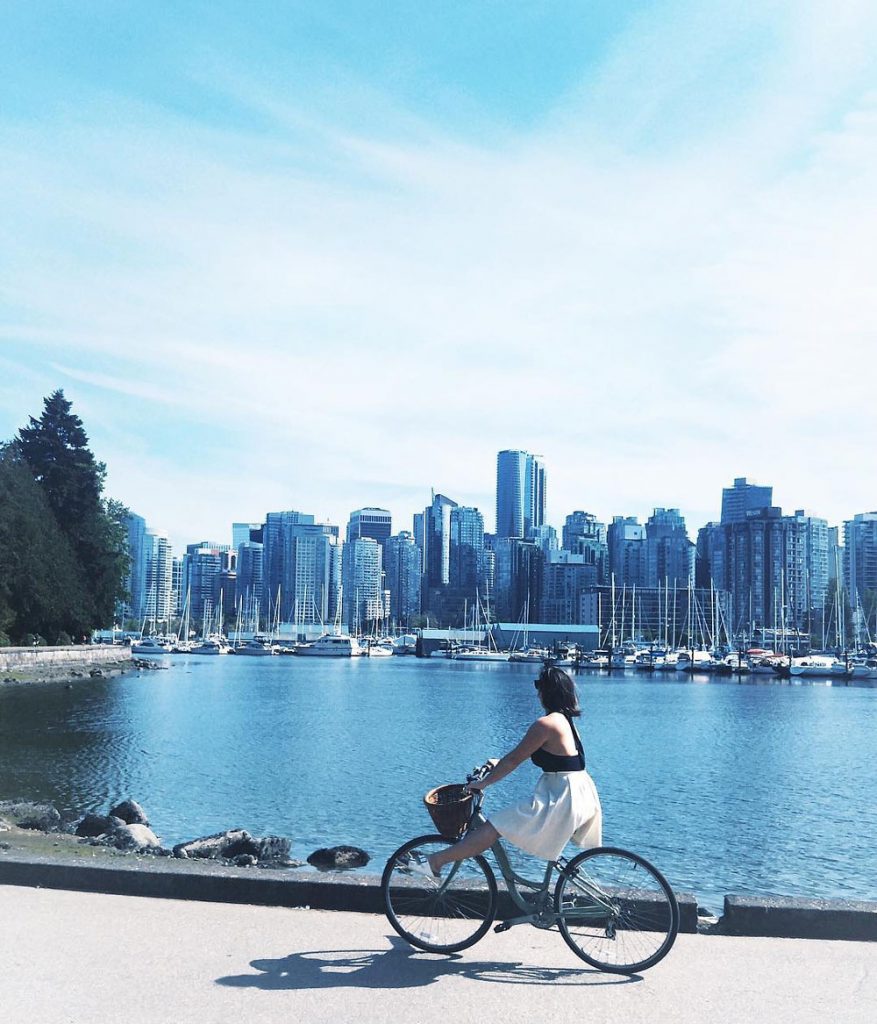 The False Creek Seawall (Sunset Beach to Kits)
Part of the reason I love living in Fairview is that we're on the Sea Wall about halfway through this exact route—I'm usually heading west into Kitsilano since that's where most of my go-to cafes, studios, appointments, etc are, but if I'm heading into my studio in Gastown I get to do the other part of this route heading east as well and they're both beyond lovely. It's such a beautiful stretch of the Sea Wall, with lots of places to stop at! From Olympic Village for a beer to The Local for a margarita in Kits to Granville Island to all the amazing beaches along the way, it's a really easy and lovely way to see a bunch of different neighbourhoods in the city quickly.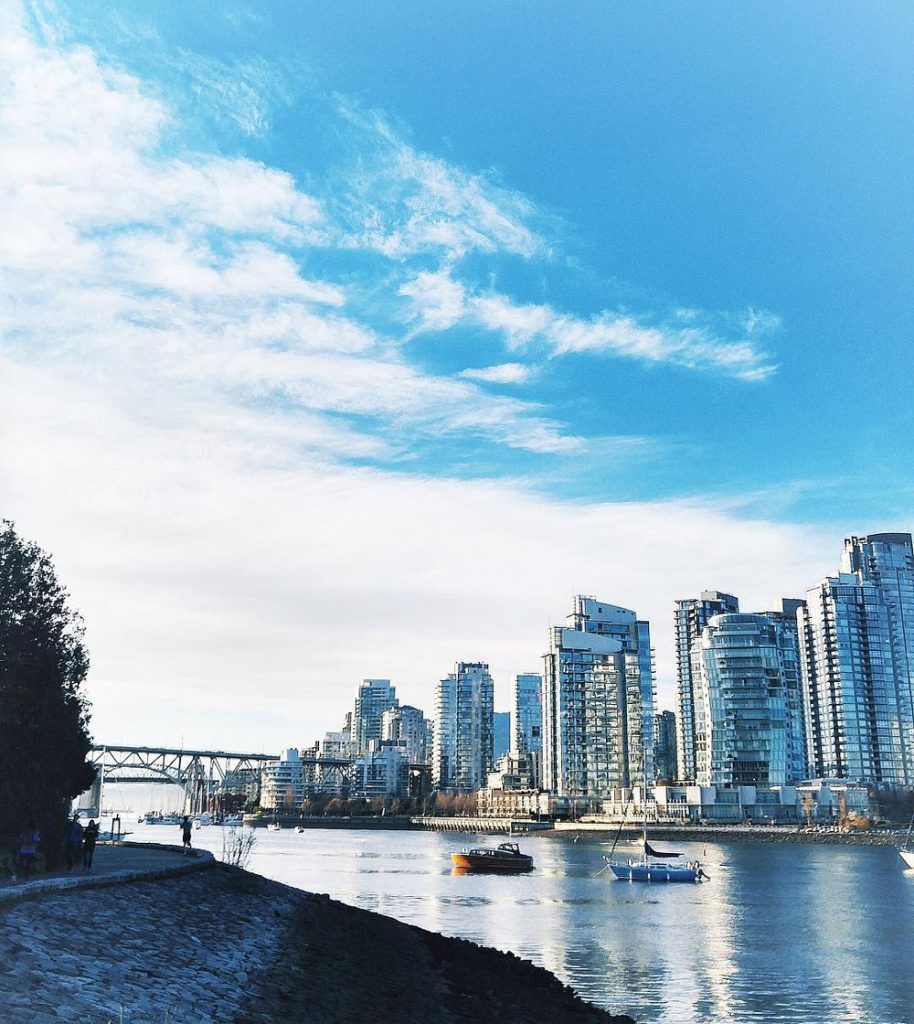 The Beach Route (Kits to Spanish Banks)
What used to be a pretty narrow bike route you'd have to share with cars along a few of Vancouver's best-known beaches (Kits, Jericho, Locarno, and Spanish Banks) has now been remodeled and largely dedicated to bikes, making it a super easy cruise to whatever beach is your fave! I'm personally partial to Jericho and Spanish but really love them all. I feel like this is an area a lot of visitors from the city skip out on but while I may be partial because these are my stomping grounds, I really think the whole west end of Vancouver is pretty intrinsic to the city's culture/ethos so I really urge you to visit it. If you're staying downtown which a lot of visitors do, you can take a short cut by either going over Burrard Street Bridge (which will spit you out near Kits) or you can take an Aquabus or False Creek Ferry (which are a fun experience in and of themselves, and a lot of them let you board with your bike)! While I'd recommend any of these beaches, if I had to pick one to recommend to someone visiting I'd say go to Spanish Banks since it has incredible views of the city, allows you to experience another fave Vancouver pastime (skimboarding!), is unique in its really flat, long shoreline and has lots of room for you to find a nice quiet area (as opposed to ever-busy Kits). Again, if you want more beach recommendations, visit this guide here!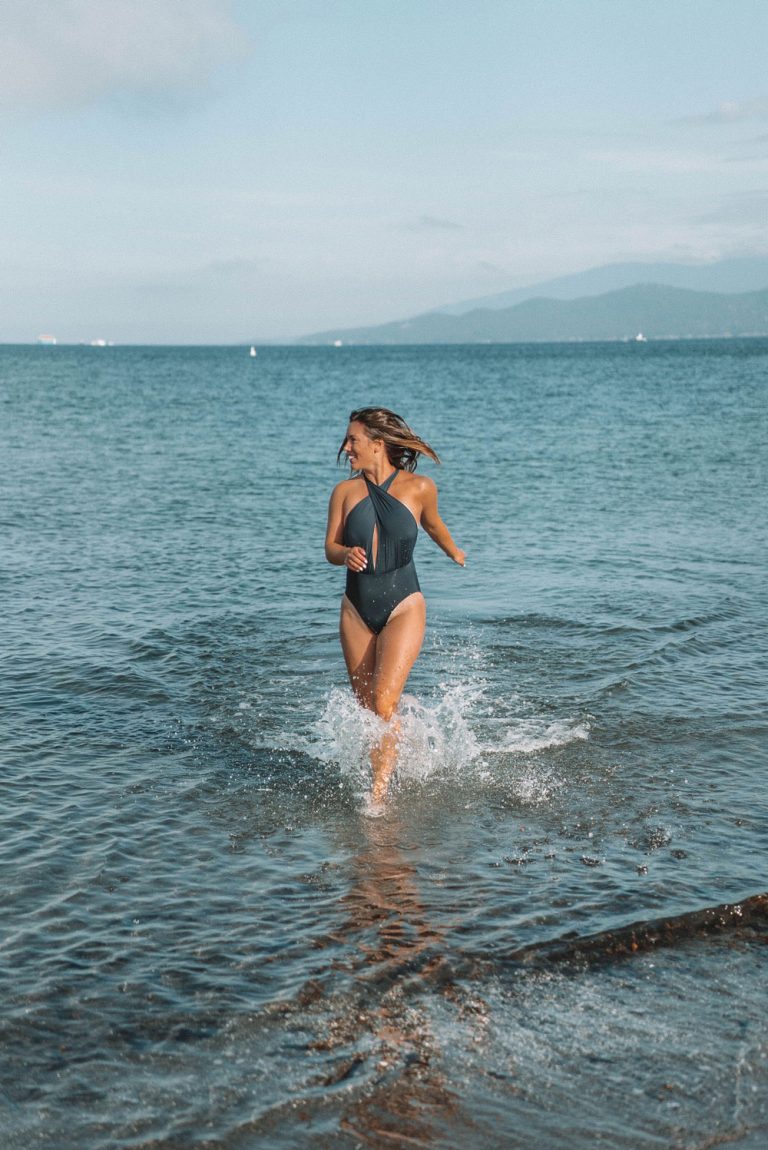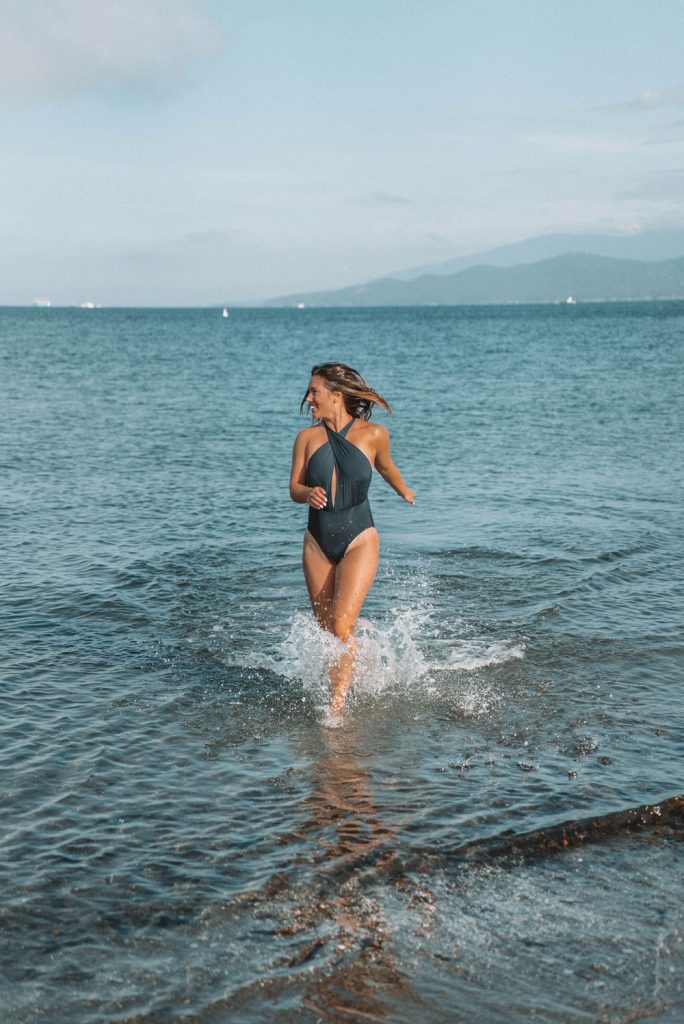 The Adanac Route
Also known as the brewery crawl to many locals—there are so many amazing breweries dotting the picturesque Adanac route, not to mention lots of older heritage houses and cute street corners. I don't know East Van as well as I do the west area of the city (where my hood is, Kits, the West End, South Granville, etc) but it is super lovely and has a really incredible artistic community. Gear up for a brewery crawl here to experience one of the things our city is best known for: craft beer! There are seriously countless options so literally park your bike on one block, try out a few and then do it all over again a few blocks later (but obviously drink responsibly and wear a helmet).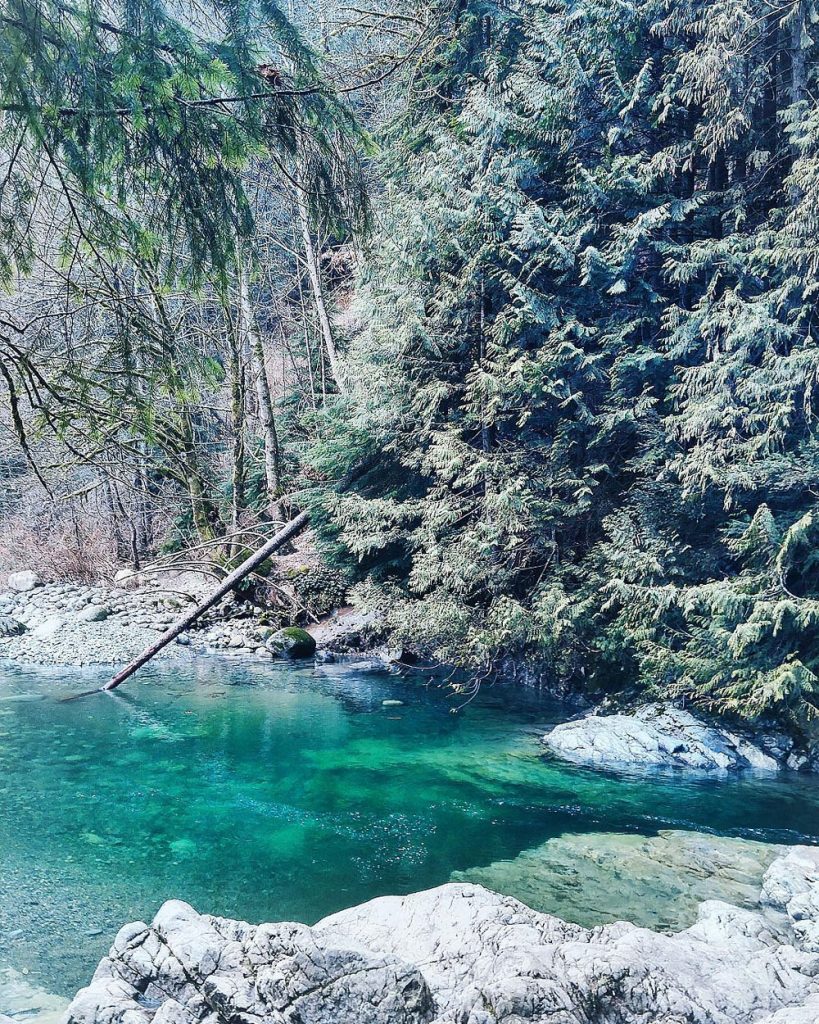 I have all the routes in a map that you can access below but just wanted to make a note that these are largely focused on the actual city area of Vancouver—there is so much other amazing biking to be had in the larger Metro Vancouver area, from mountain biking in the hood I grew up in (Lynn Valley in North Vancouver, which not only has some of the most amazing mountain biking trails but the flat [and gorgeous] Seymour Demonstration Forest trail that you can take any bike on) to the dyke in Richmond and so much more. But since I don't venture much out of my zone when I'm the city, these are the 4 that I can say with total certainty are very Vancouver and really special. If you guys are newer to biking, here are some style tips to having a comfy but stylish ride in this guide and this guide! Finally, check out Lochside here if you're in the market for a new bike—can't say enough good things about my new beauty Keanu (née Lovelo)! Feel free to pin the snap below for future reference – happy cycling guys!