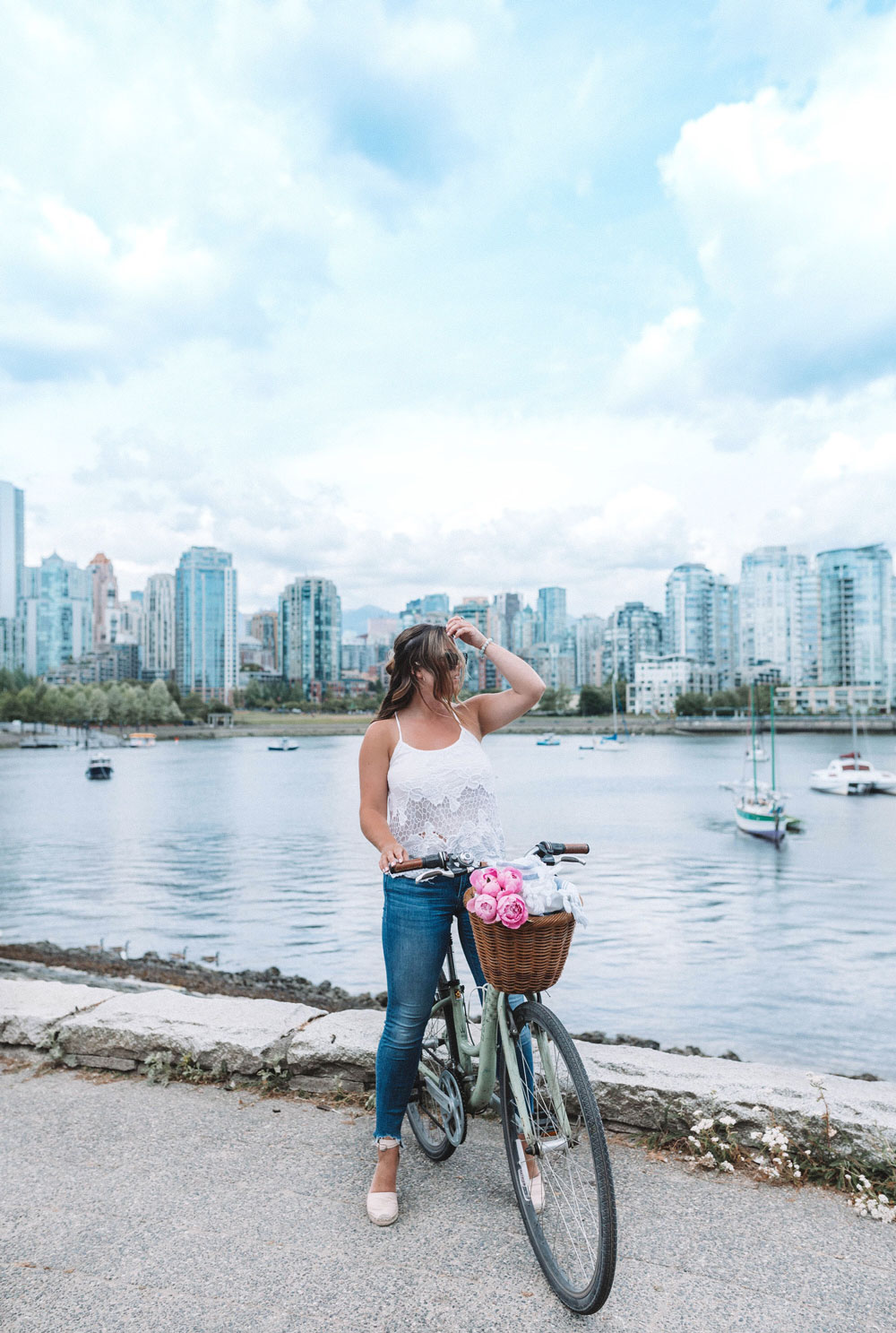 If you guys follow along on Insta Story, then you know I love to get around just about everywhere on my bike. It's honestly just the easiest and nicest way to commute, plus we have amazing bike lanes here in Vancouver so compared to when I used to have to go head-to-head with cars in Toronto trying to run me over all the time, it's so relaxing.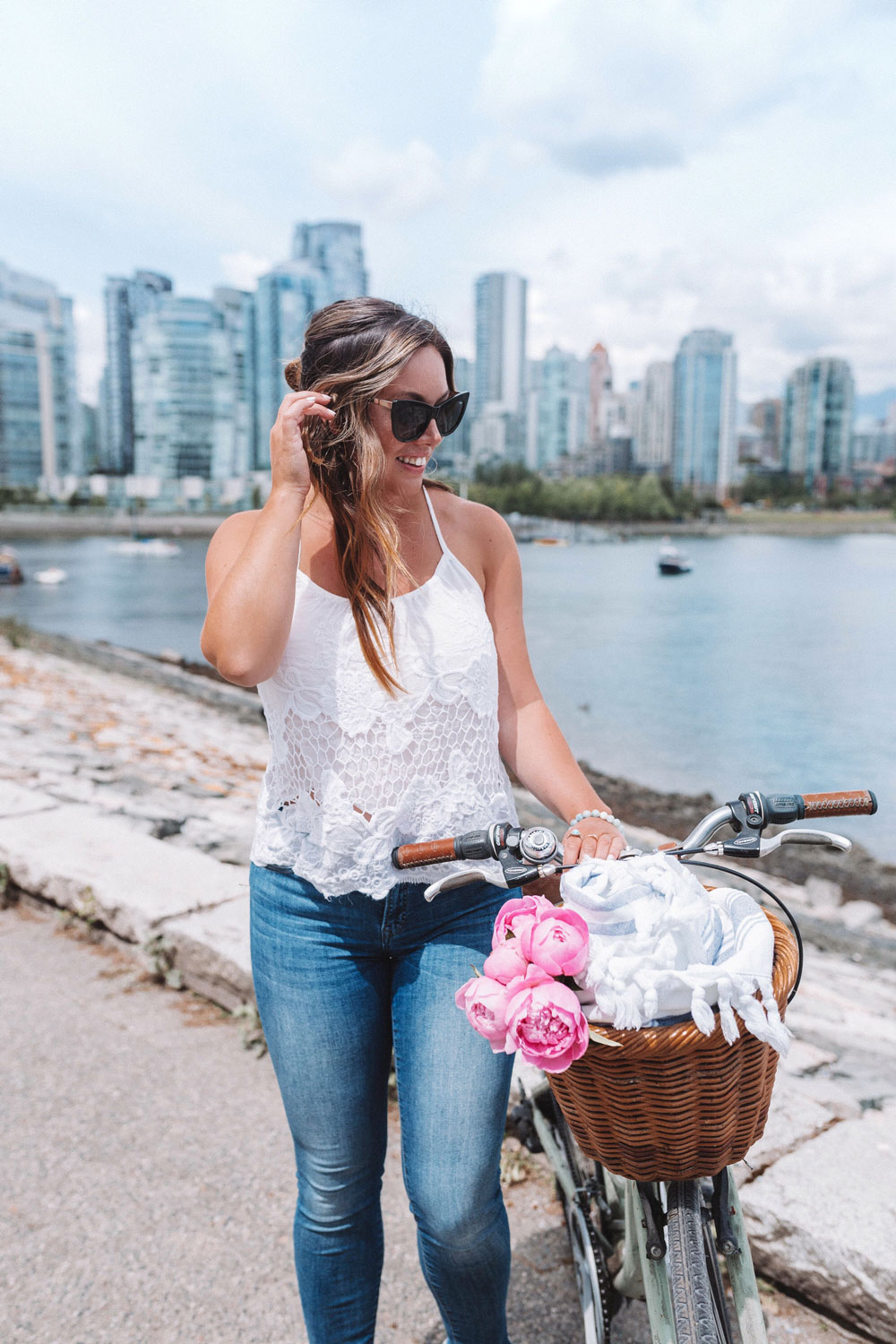 Whether I'm biking myself to a workout, to the studio, to coffee or to meet up with friends for a patio hang, I honestly have found there's literally nothing I can't wear on the bike. Having said that, there are things that make it easier and less anxiety-inducing (aka having your skirt blow ups on you to just put everything on display).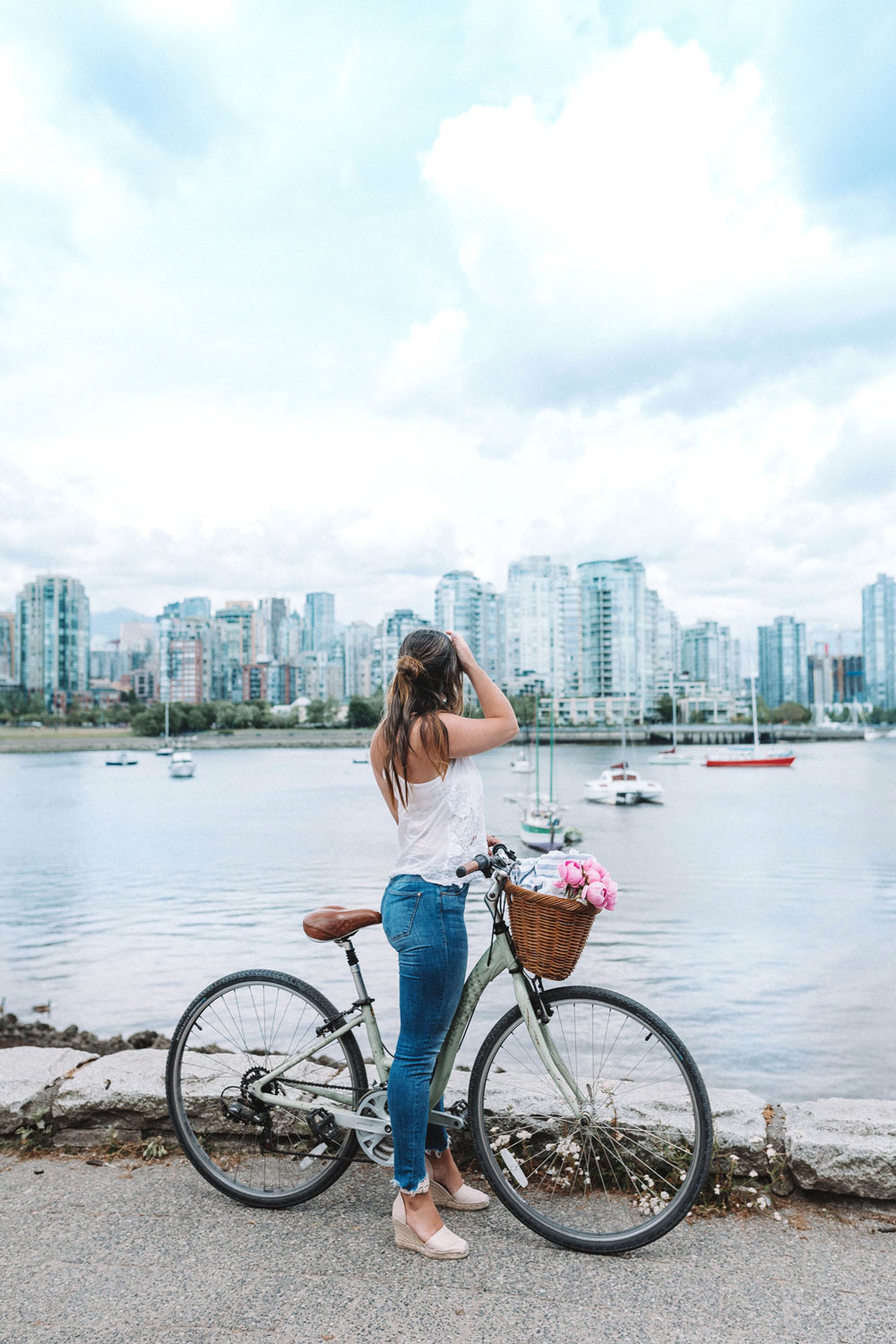 Depending on the temps, I love wearing my skinny jeans or denim shorts. Mavi is my go-to for denim and I love their skinny jeans—they just suit my body type well and they're super comfy. If it's warmer (as it has been lately) then I go for shorts! Especially loving denim shorts in white lately, so fresh.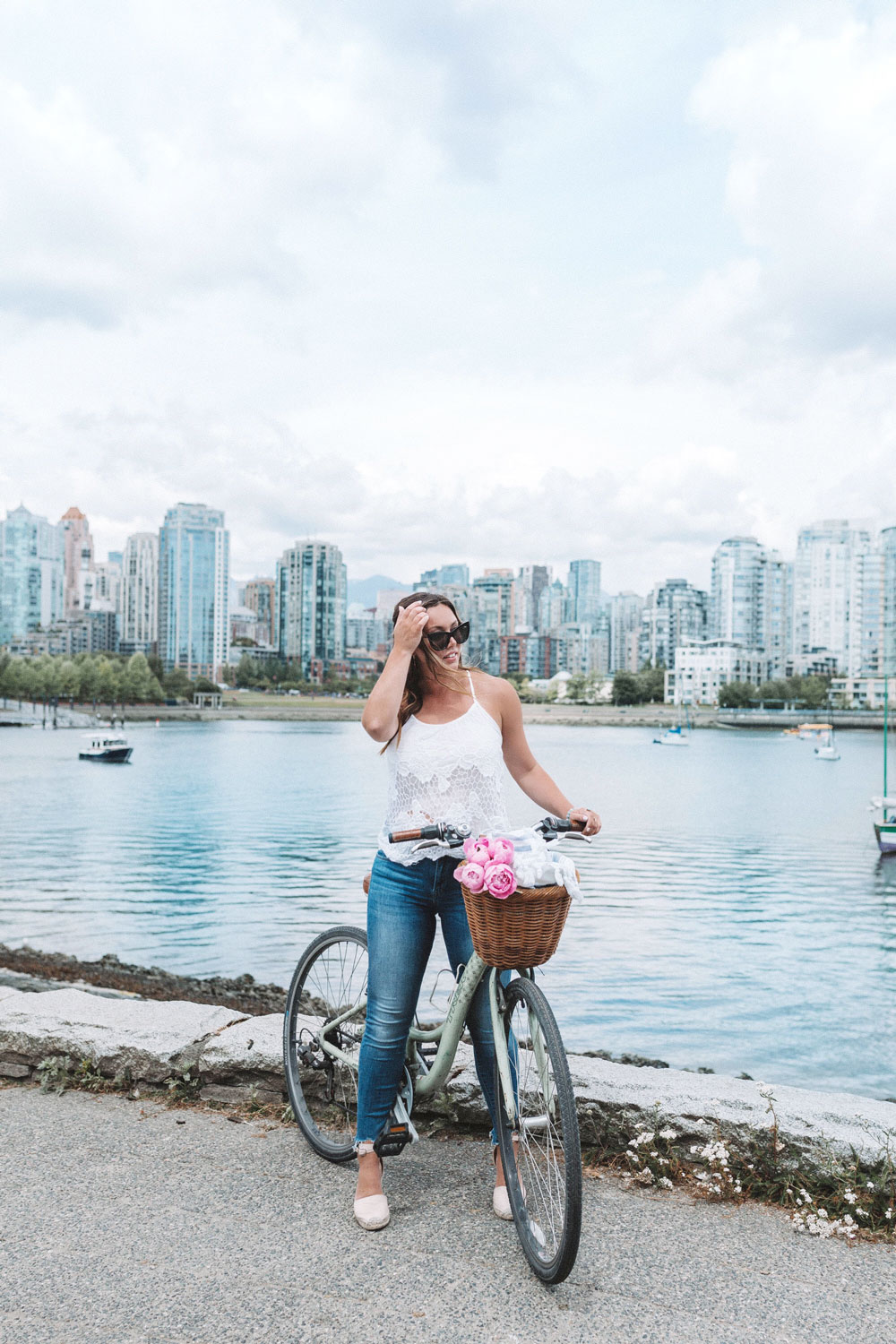 If I do want to go for a dress or skirt though, I just make sure it's not too long (so that it doesn't get greased up or caught in the chain) and if it's not a style that's particularly fitted, I might throw some little spandex workout shorts on underneath just to preserve my obvious extreme ladylike modesty. A denim skirt like this one is a great option though because you have enough room to cycle comfortably without having any fear of it blowing up on you!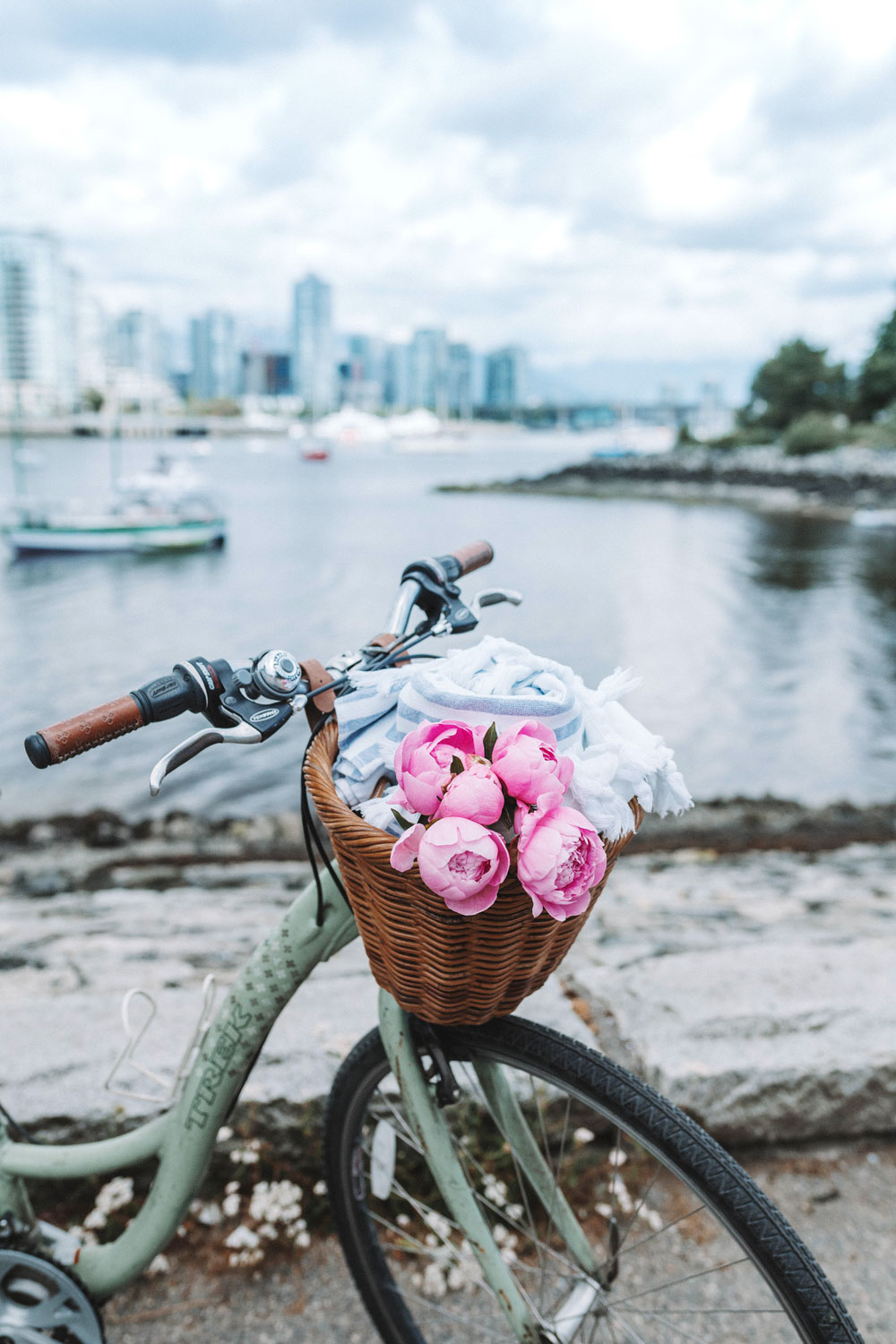 Tops for me are all about breathability—especially because I have such a need for speed, I get hot quickly! I love a delicate cami like this super old one I'm wearing here that I recently rediscovered buried at the back of my closet, but this one is a super lovely crochet option and on sale now too!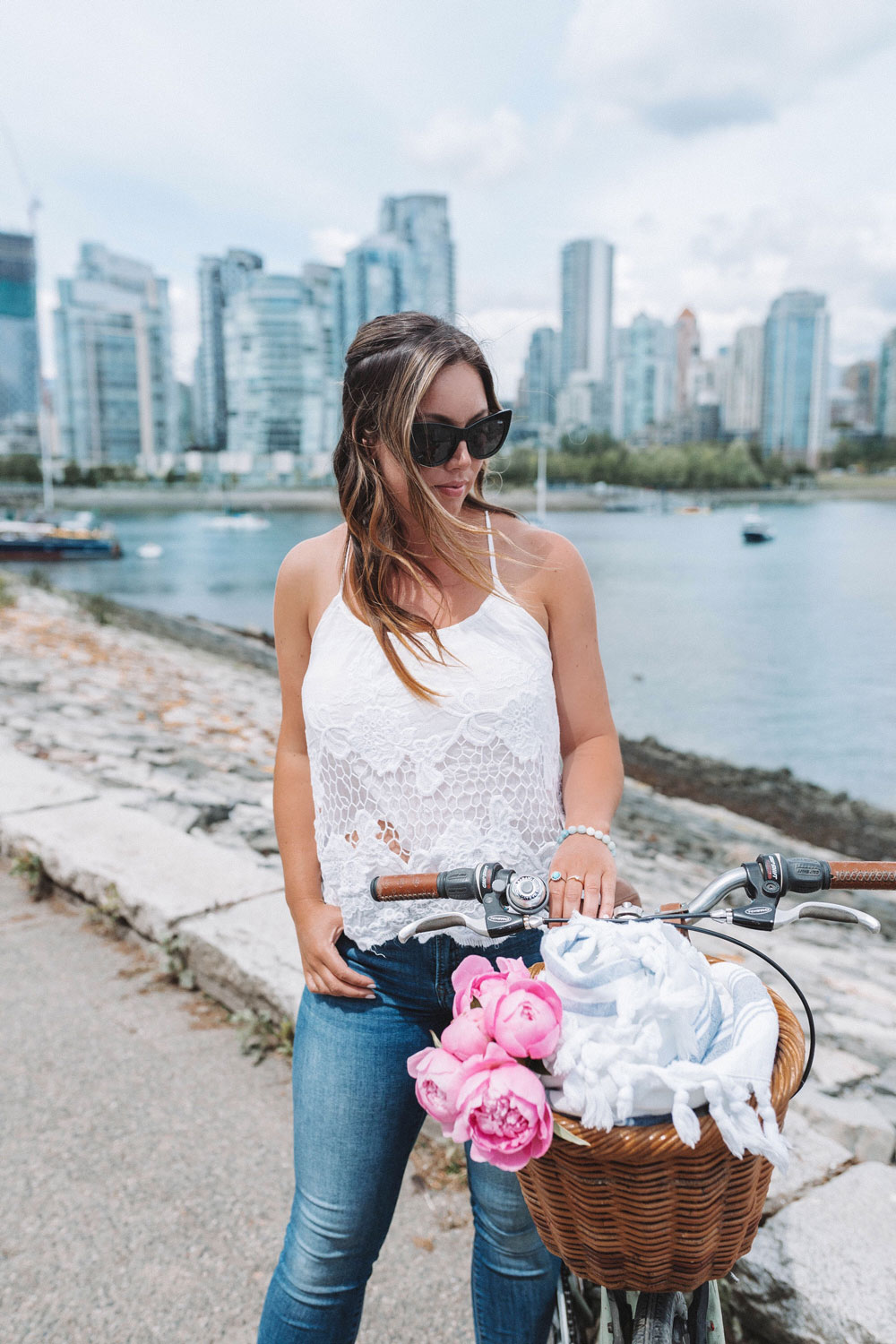 While my white Converse sneaks are often my go-to or sneakers if I'm taking off to a workout (been obsessed with APL's lately), I actually love a bit of a heel because it helps you kick off more easily! I am so in love with these Lise blush leather espadrilles by Canadian label La Canadienne—I've worn them a ton since getting them earlier this summer and they are unbelievably comfy and go with just about everything I own, whether it's a casual outfit like this one or if I'm going out for cocktails. Bonus points if you pair it with a basket bag for serious summery vibes (see my full post about my top 5 basket bag picks under $75!). Also accessorizing with my Quay sunnies that I haven't been able to part with all summer, and a serious steal under $100 as well!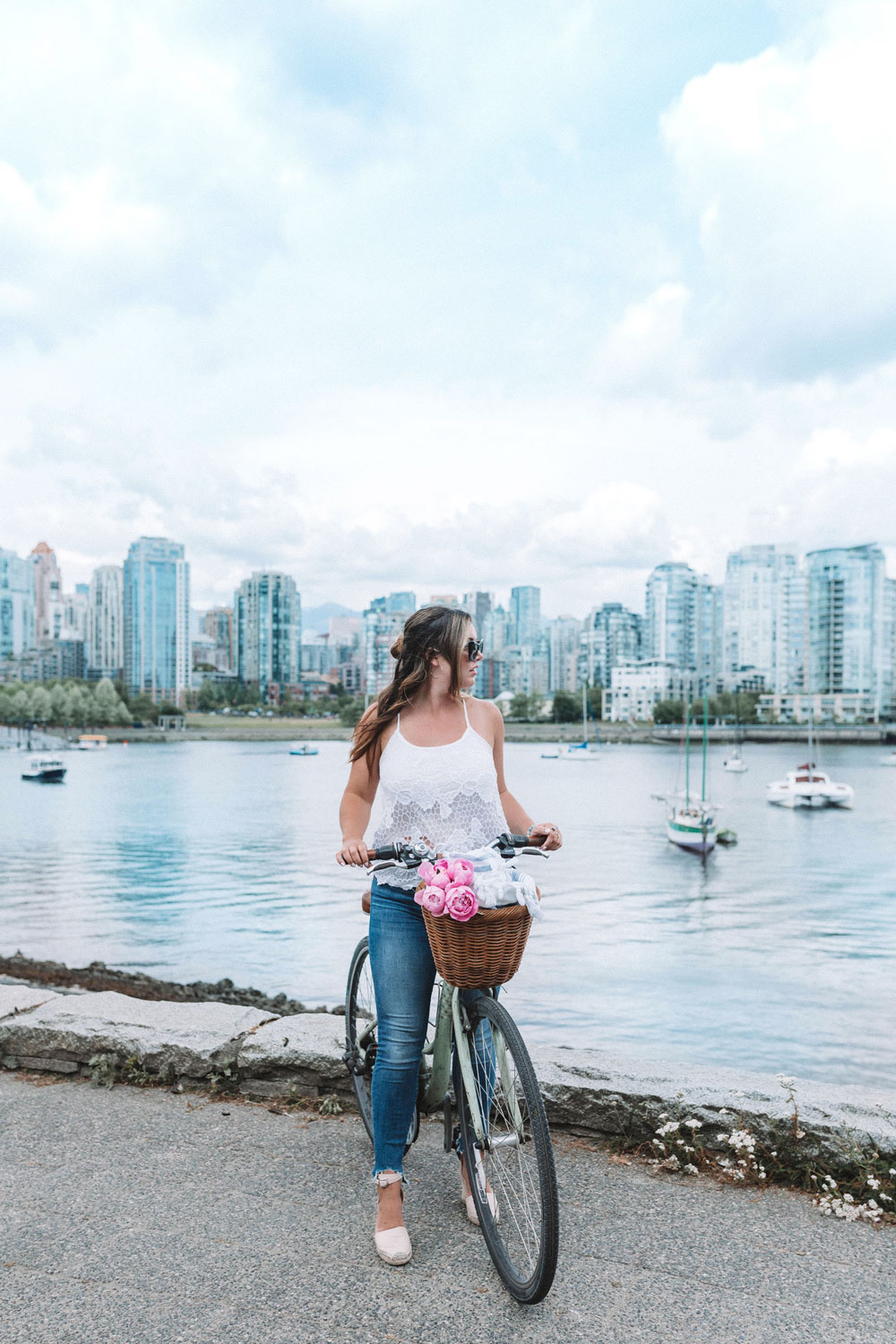 I also get a lot of Q's about the main star of the show: my bike! This mint green beauty I named Mojito isn't in production anymore but it's a Trek and Trek bikes are awesome—this hybrid is probably the most similar one! I'm not exactly a role model for wearing your helmet all the time so please don't take cues from me for 100%, 24/7 safety because as we all know I'm the blogosphere's resident bad boy, but I just figure if I'm cruising in a protected lane on the Sea Wall I'm fine. I do always wear a helmet though when I'm going to be in traffic and really love these ones by Sahn, I have one in white I wear when I'm in traffic!
Do you guys love commuting by bike? Let me know in the comments below!