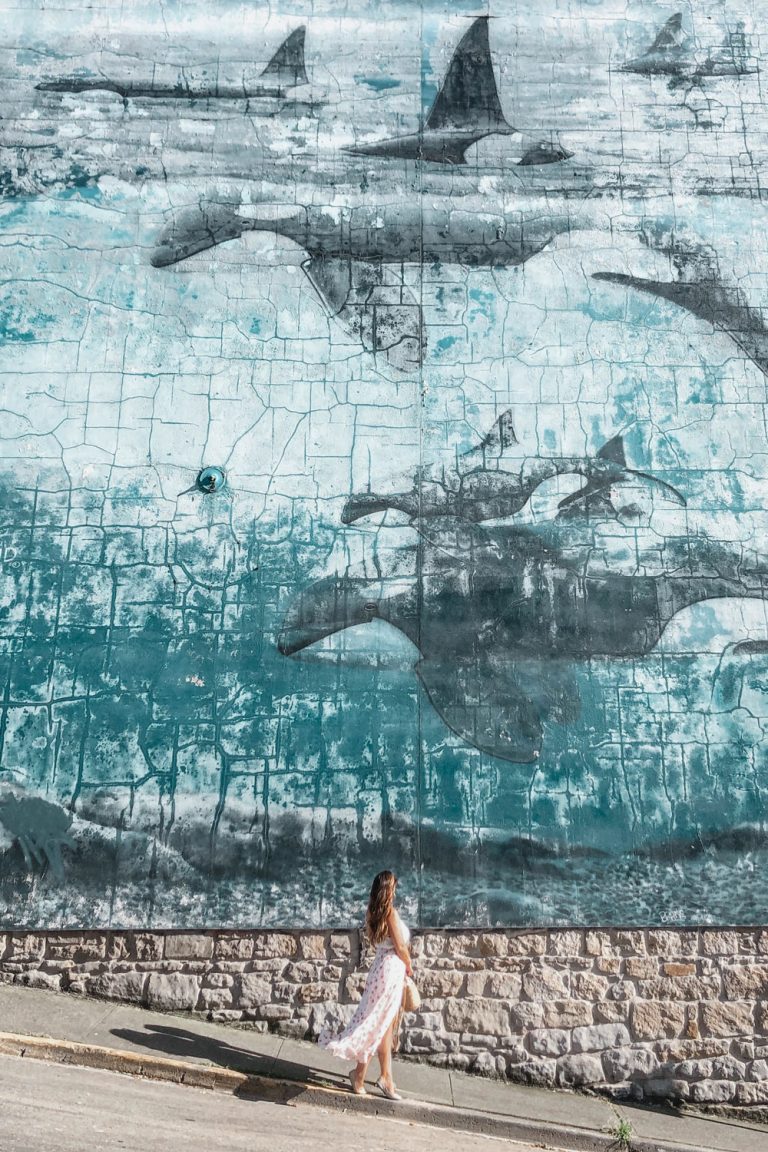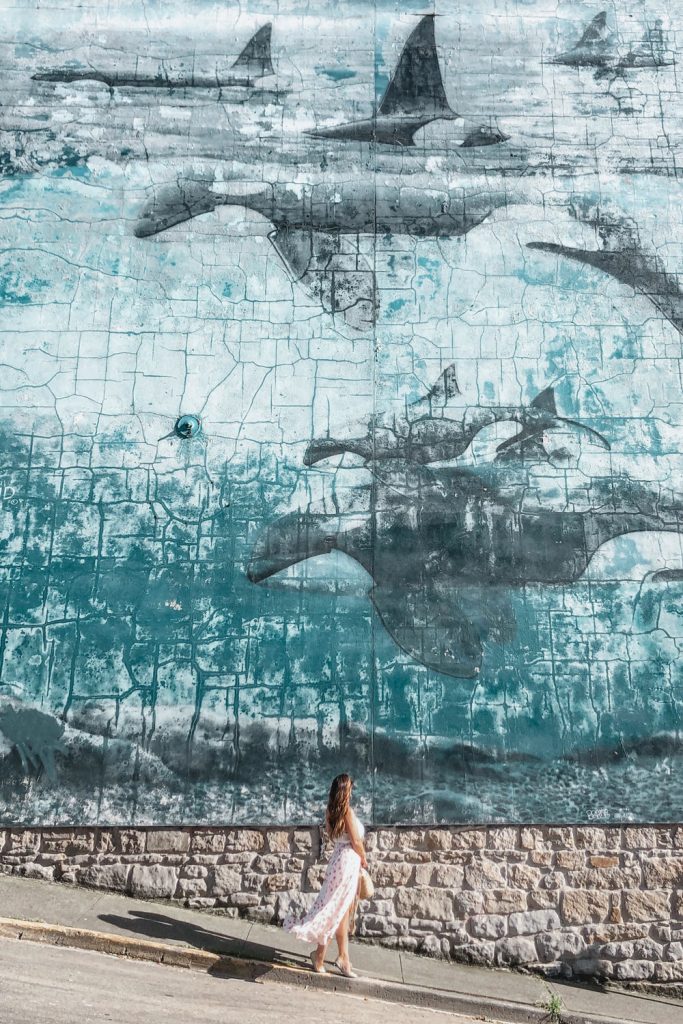 Coming at you with a seriously epic guide to gorgeous Victoria, Canada today and could not be more excited about it!
Some of you might remember that Victoria was actually my home for a period of my life—I went to the University of Victoria there (psych grad!) and it's actually where I met Matt, something I discuss in this post from an anniversary a few years ago.
By the end of my university career there, I actually was very intent on staying permanently—I'd fallen so in love with the city and was so comfortable and happy there. But life took us back to Vancouver where both Matt and I are from (which is now somewhere I could never imagine leaving since we're so settled into our space and love our neighbourhood) so now we just insist on going back to Vic as much as we can!
---
watch the video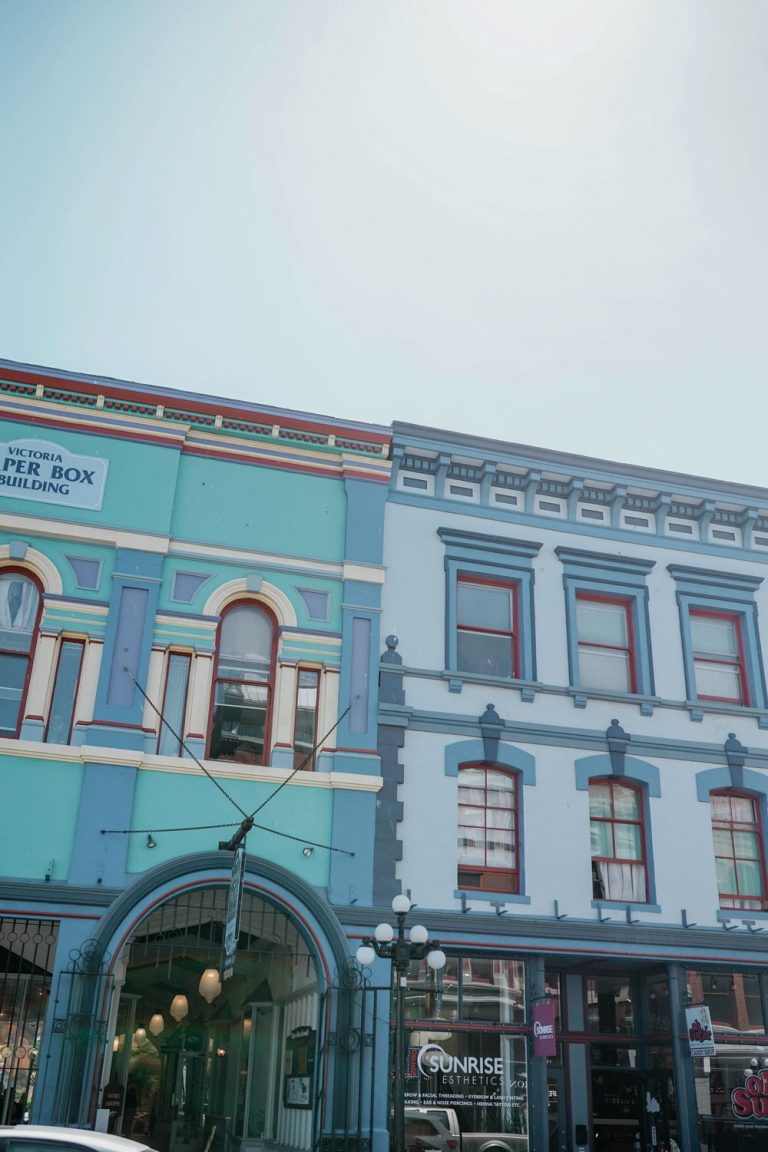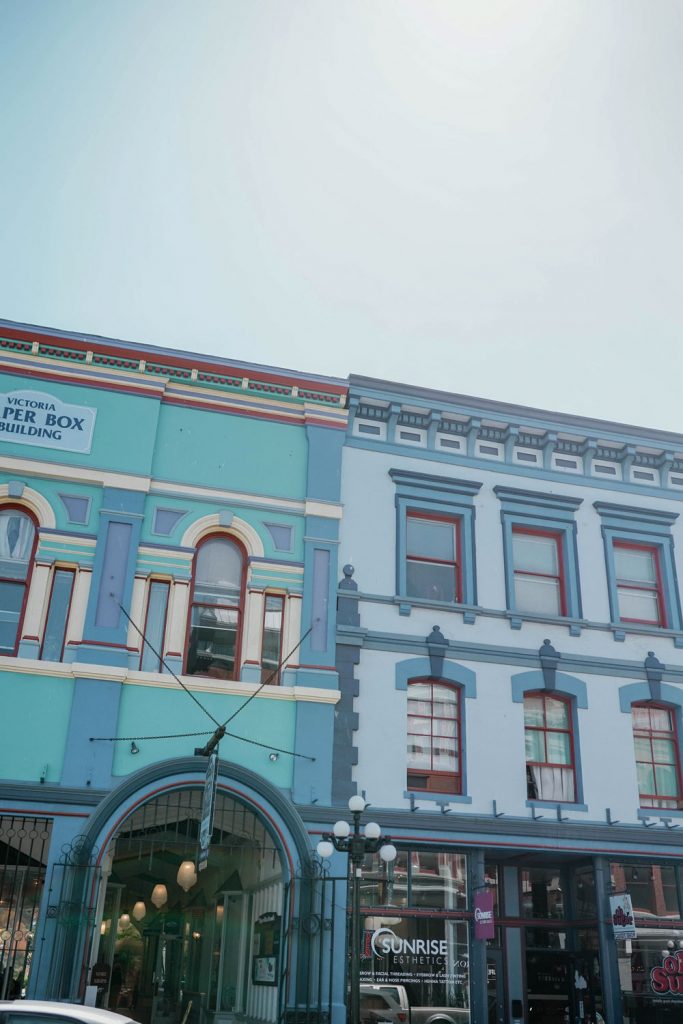 For anyone not from Canada or BC, Victoria is actually the capital of our province here in beautiful British Columbia and has a ton of really interesting history.
Victoria (which is on the Southeast tip of Vancouver Island, very close to Washington, actually) was actually named after Queen Victoria, so it comes as no surprise that it has a lot of British heritage. It's very different from anywhere else I've been in Canada so far—both Toronto and Vancouver are pretty modern (Toronto wins out on some of their heritage architecture though while we have aaaaaall the glass here in Vancouver), Montreal feels more like Europe, the Maritimes have more of a Celtic feel to them and can be quite rugged, etc. Victoria is the only one that to me feels very distinctly British, complete with that calm, quaint quality you'd connect a British village with.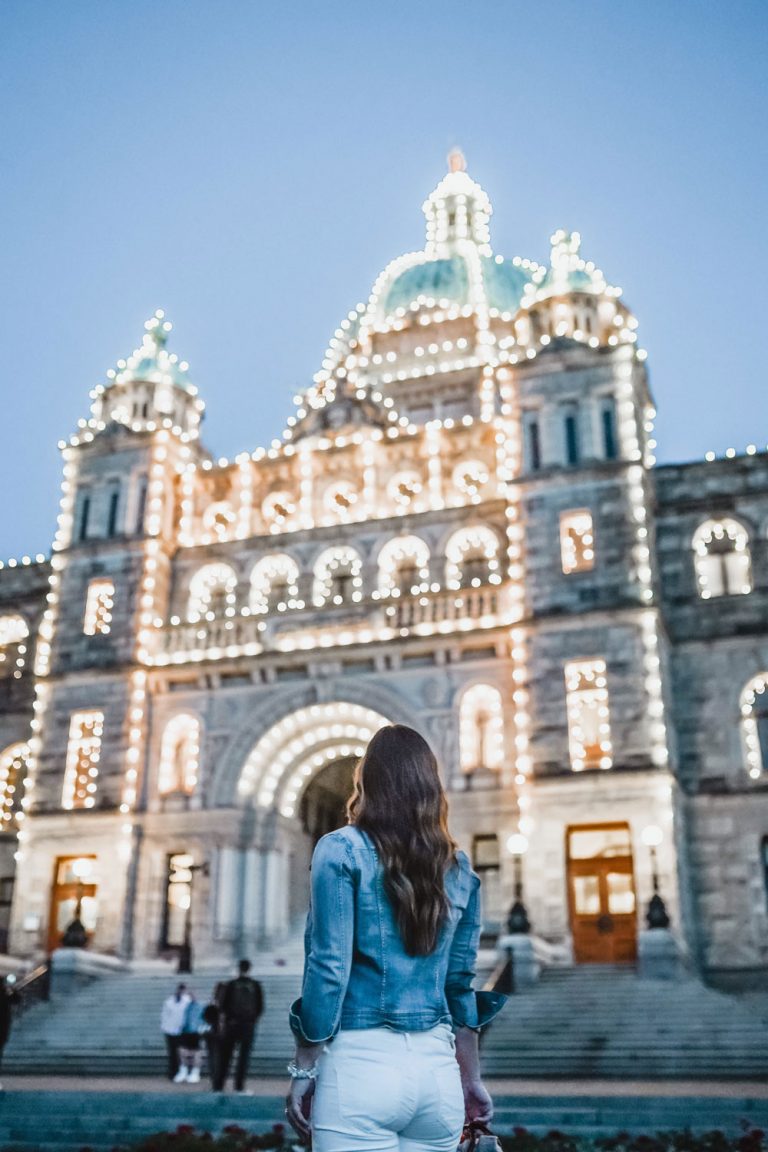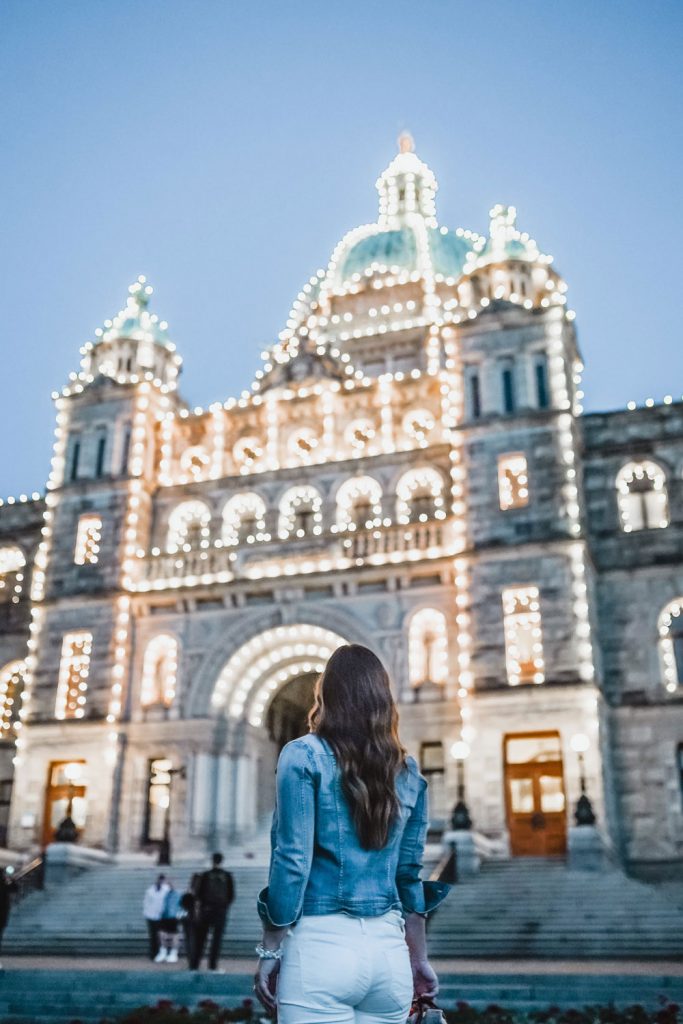 As someone who gets the winter blues (which has improved for me a lot over the years but was actually at its worst in Grade 12, right before going away to university), Victoria was the most amazing change for me because it gets a lot more light than Vancouver and is the mildest place in all of Vancouver. It's why it's such a hotbed for gardening—plants and flowers seriously thrive there! It's also got a ton of incredible wildlife, and if you're lucky, you might even see some whales or dolphins en route to the island! But now to move onto the actual tips you need to build out your own dream Vic trip—read on to get all my tips!
---
how to get there
I was so excited to try the relatively new V2V Vacations (just launched in 2017) for our crossing to Victoria—as someone who went to university here (and who continued to visit the island since I still had friends who stayed on there after I gradded), the number of times I've taken the ferry is honestly in the hundreds. To get out to the Tsawwassen ferry terminal is a decent drive in and of itself, but then it's about 30 minutes from the Vic ferry terminal into downtown Victoria. Not to mention the ferry ride itself is about 90 minutes and involves cramming your car in with a ton of other people, eating ferry food and not exactly having luxe service. Don't get me wrong, I'm not hating on the ferry—I take the Sunshine Coast route all the time to get to our cabin and that trek never bothers me, in part because the departure ferry terminal is the much more accessible Horseshoe Bay. But it gets grueling for years straight!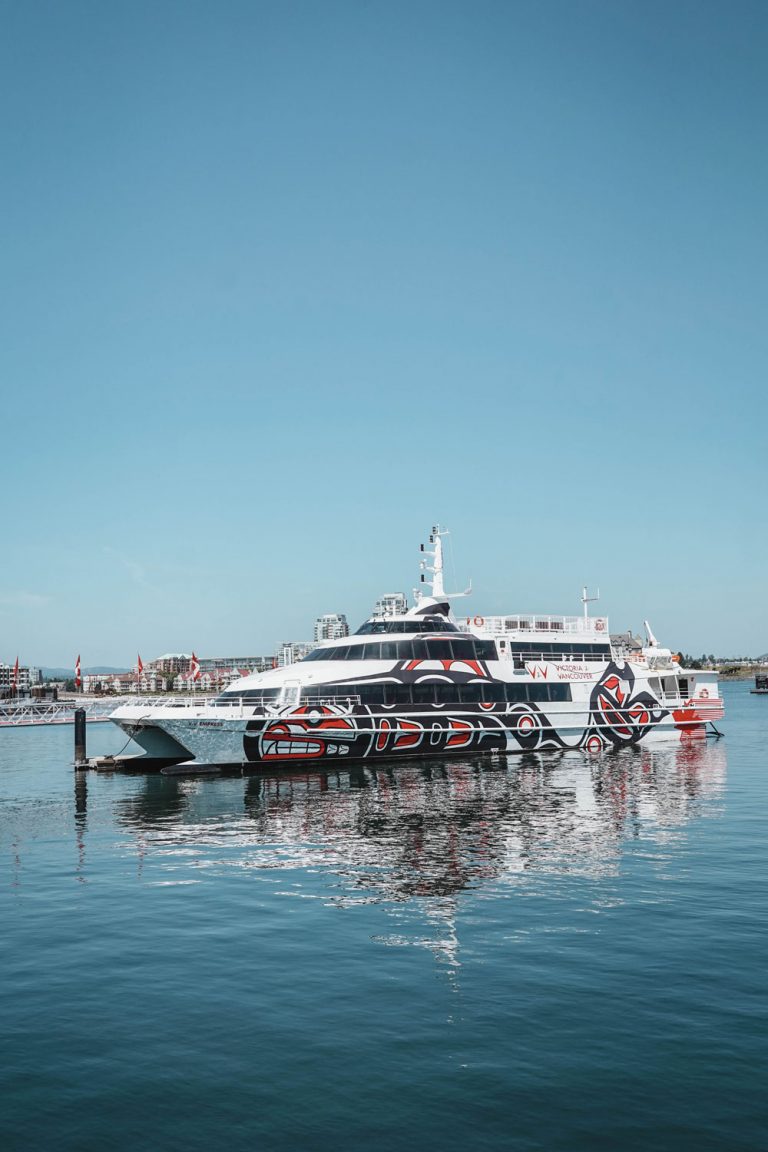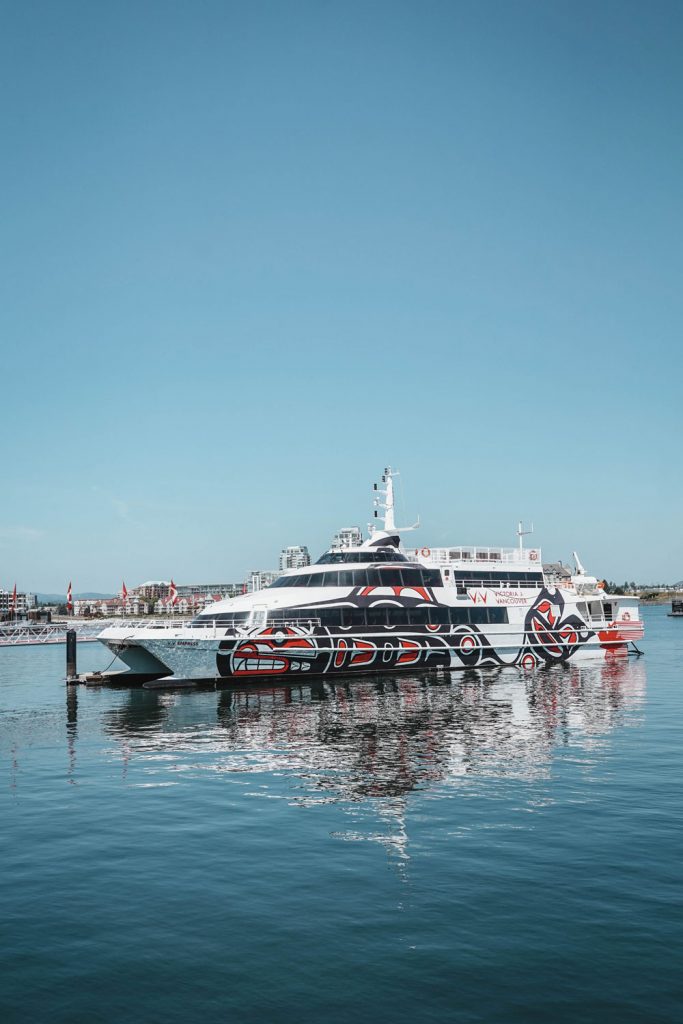 What makes V2V Vacations totally different is that it is actually insanely convenient. You leave from gorgeous Coal Harbour (which for us living downtown is a 5-minute commute), which means you get the most amazing views of Vancouver on the way out. Seriously, people pay good money just to do a quick boat ride of the immediate area around Vancouver, so that it's built into the V2V route is so amazing! You get the iconic view of Vancouver with Canada Place and all the downtown buildings in view as you turn and start taking Stanley Park in (which is equally iconic). Beyond that, you cruise by UBC and if you're lucky like we were, this is where a resident orca pod likes to hang out! Was so unbelievably amazing to see them all breaching right next to us, I've only experienced dolphins or whales a few times before on the ferry and they usually keep their distance a bit more!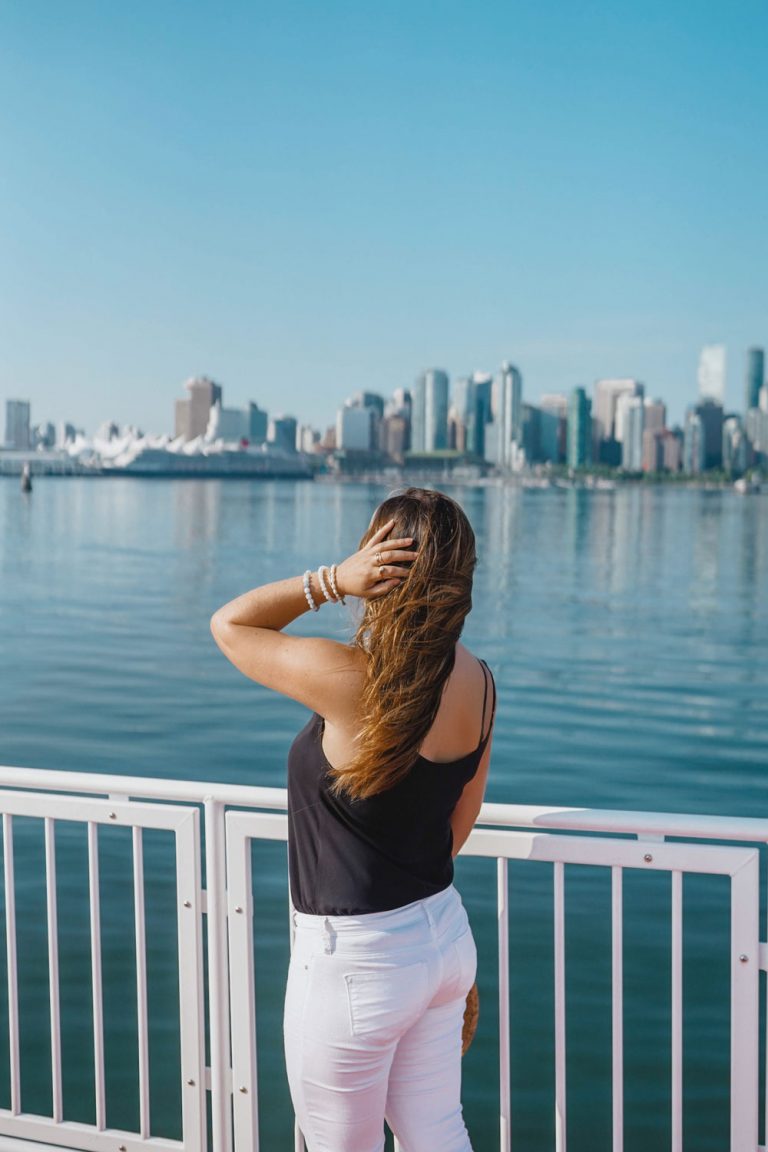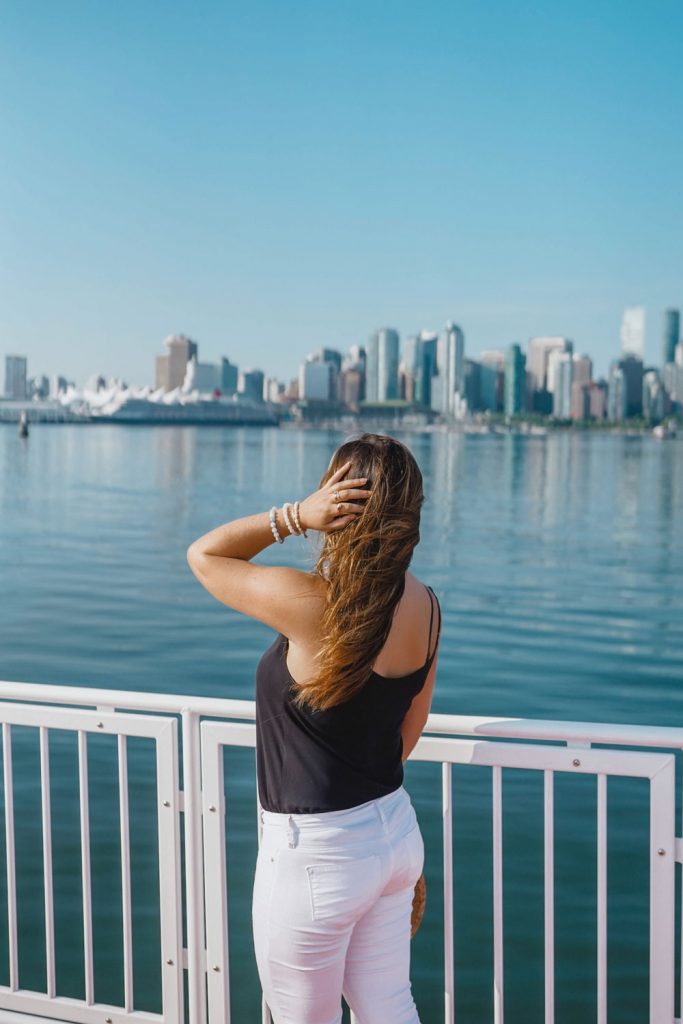 V2V isn't just about the convenience factor and gorgeous route though—the service on board is incredible as well. We got to experience the Royal class, which is aptly named since we felt like we were treated like royalty. Non-stop refills on our go-to coffee (almond milk latte for me), delicious breakfasts complete with 3 courses and check-ins throughout to make sure that we had everything we need—it was such a lovely way to travel, not to mention it was nice to not having to worry about breakfast or making coffee breaks before boarding (which is usually a big concern for me—I typically have a whole bag of snacks and thermoses filled before taking other ferries to make sure I don't starve on-board).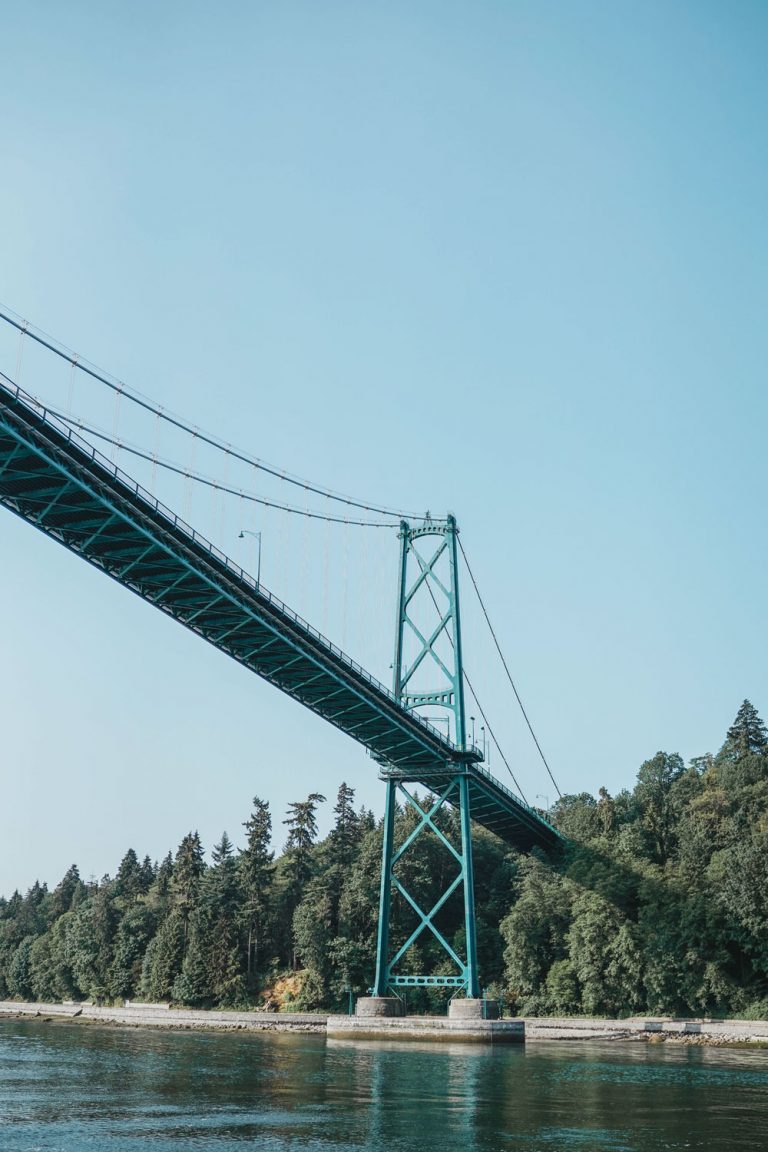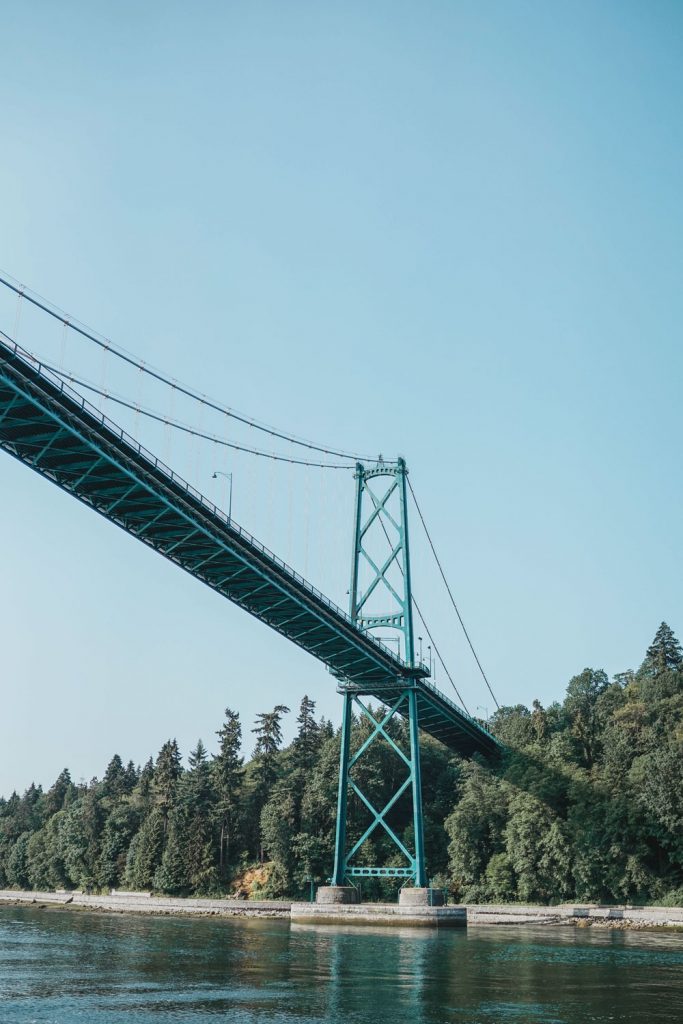 It was also really intimate onboard since V2V only seats ~240 people, meaning you aren't doing the mad dash for a row of seats—everything's seated so you have your own ergonomic seat all for yourself. A few hours after boarding, we glided into the beautiful Victoria harbour, which was also amazing! So nice to just wheel off your suitcase and make the short walk to your hotel.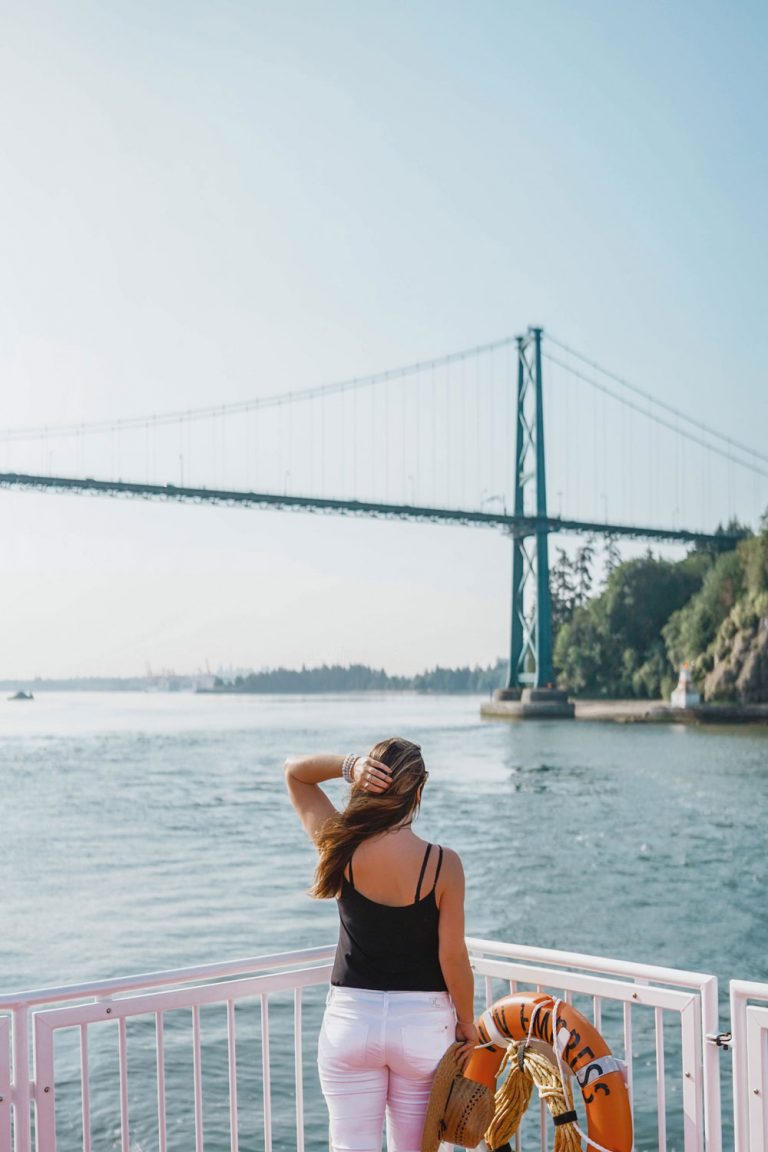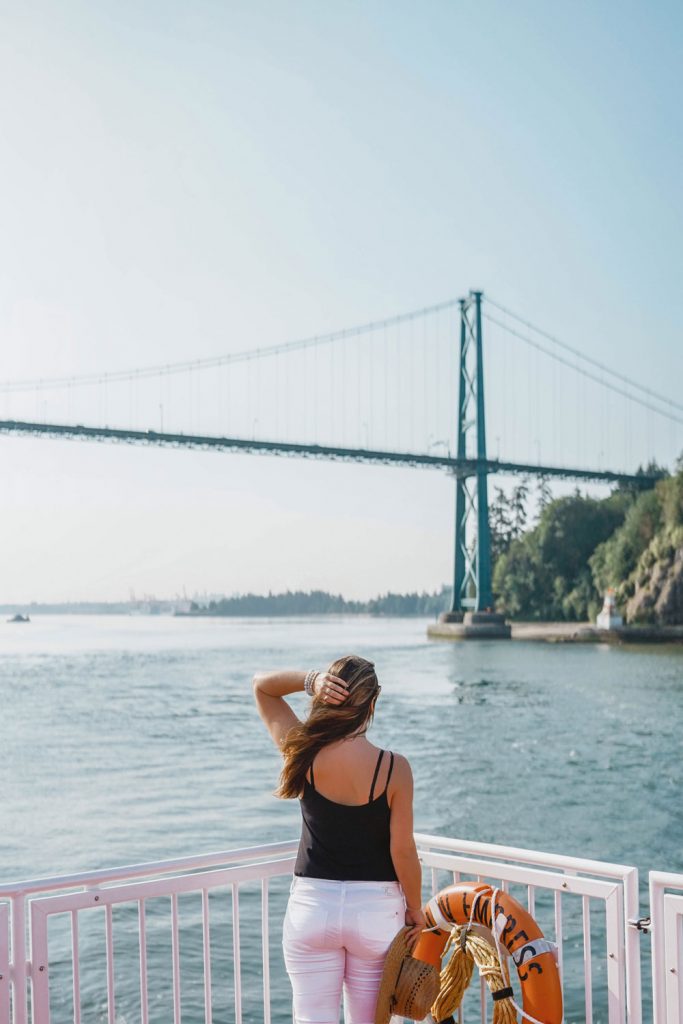 On the way back, we got to experience something else we've never done before—Helijet! I've only ridden a helicopter once or twice before but Matt had never done it before so we were really excited about this experience. We got driven the 5-minute ride from the Fairmont (more on that in a second) to the Helijet landing pad in Victoria thanks to a Fairmont shuttle and got checked in speedily. Snacks, drinks and comfy seating abounded in their lounge, and within 15 or so minutes we got the call that it was time to board. We all buckled up and within minutes were in the air (which by the way, is a very different sensation in a helicopter than a plane—so cool to literally just rise up!). The views en route were amazing—from seeing Victoria itself below to taking in the Gulf Islands, I was desperately trying to snap as much as I could.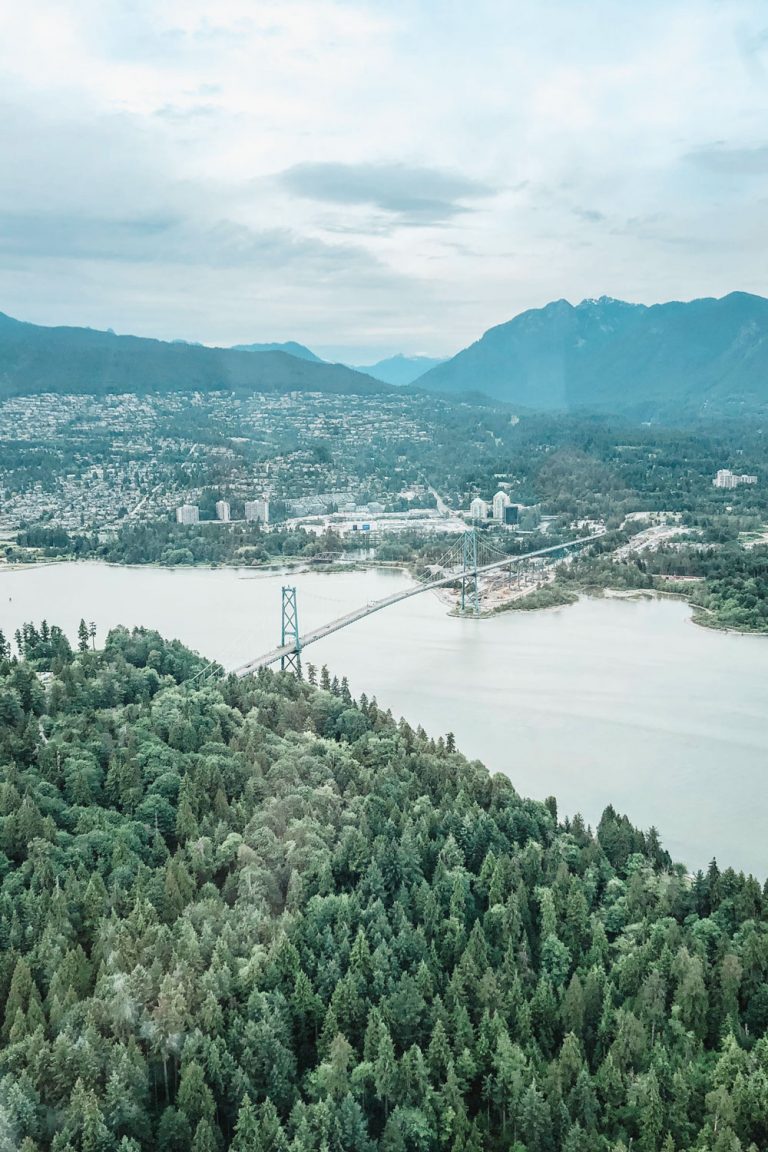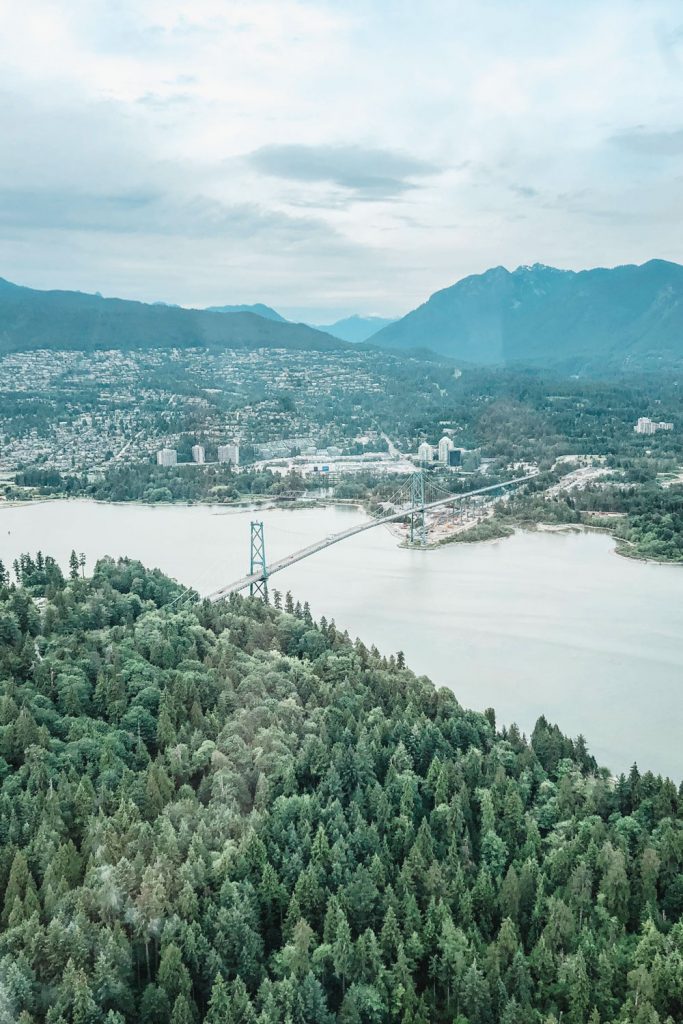 As soon as we passed the Gulf Islands and it looked like we'd be traversing the big blue for a while, the borders of UBC appeared and we were right back where we started in Vancouver, coming in for an insanely smooth touchdown in Coal Harbour again. All in all, the whole journey was about 30 minutes which blows my mind. The Helijet crew was also beyond lovely ensuring we had a shuttle after landing to wherever we had to go, which was in keeping with the amazing service we'd experienced with them throughout the whole journey.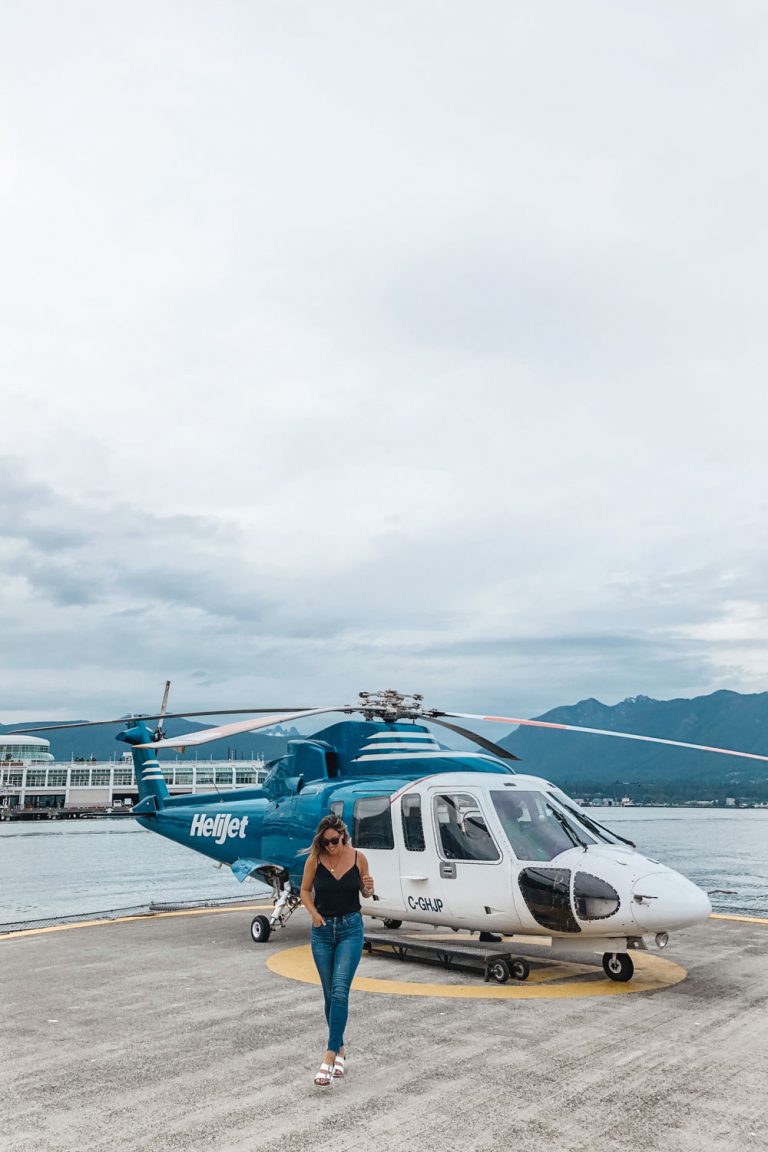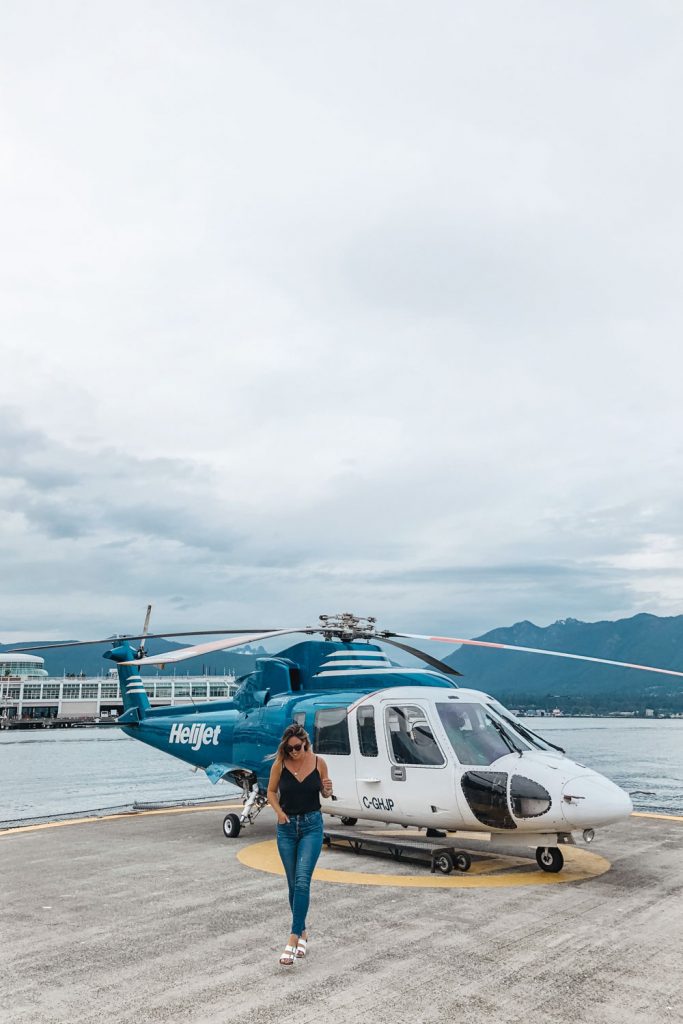 I could not recommend either V2V Vacations or Helijet enough—it makes me laugh that for years I spent hours upon hours making the grueling commute back and forth from Vic and Van because both of these experiences could not have been more lovely, convenient, unique and really, just super special because of the vantage points and experiences both afford. From cruising luxuriously in the water to getting unparalleled views in the helicopter, both are absolute musts!
---
what to see & do
There's so much to do in Victoria—from bike tours to food tours to hitting up its huge brewery scene to simply just eating your way through the city (because Victoria has the most eateries per capita in Canada, so you know it has amazing food), Victoria is a place that somehow caters to everyone. If you're the more adventurous type, there's kitesurfing, kayaking, whale watching, etc—if you want to do something more relaxing, there are famous gardens, high tea experiences, etc. Here are some of the things I've done and loved but seriously, you can't go wrong with Vic—you'll always be able to find something to do that's perfectly suited to you!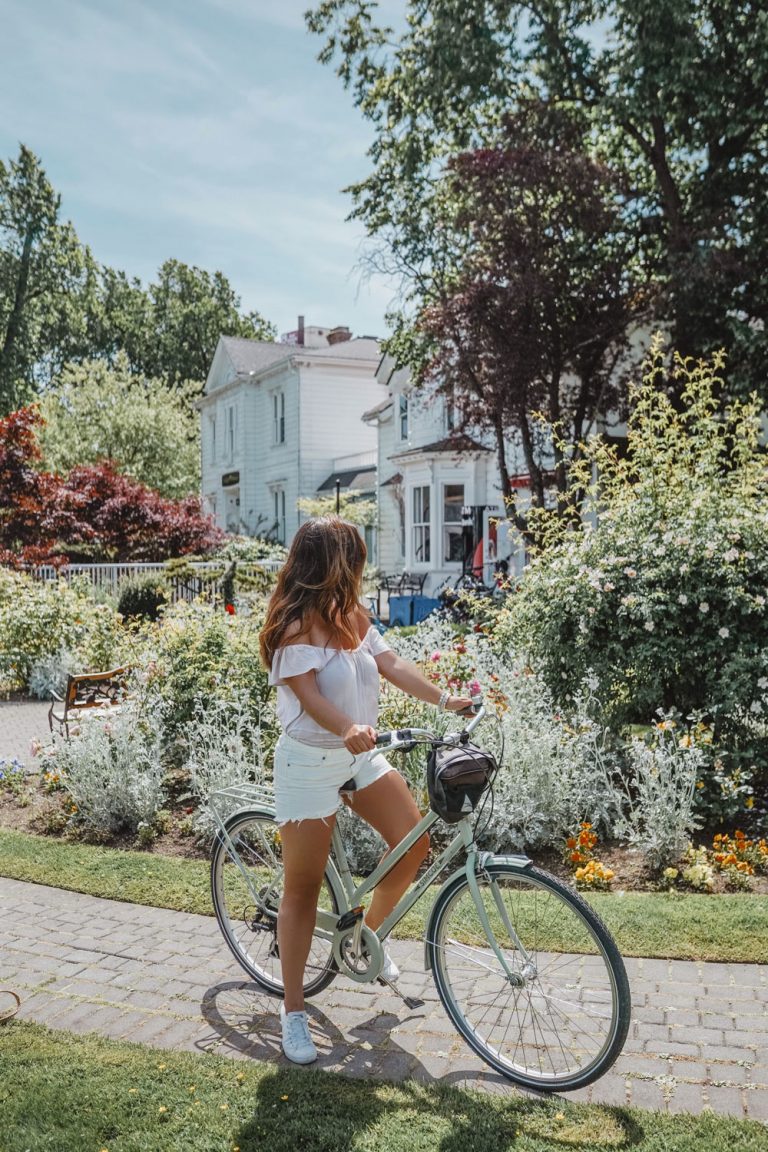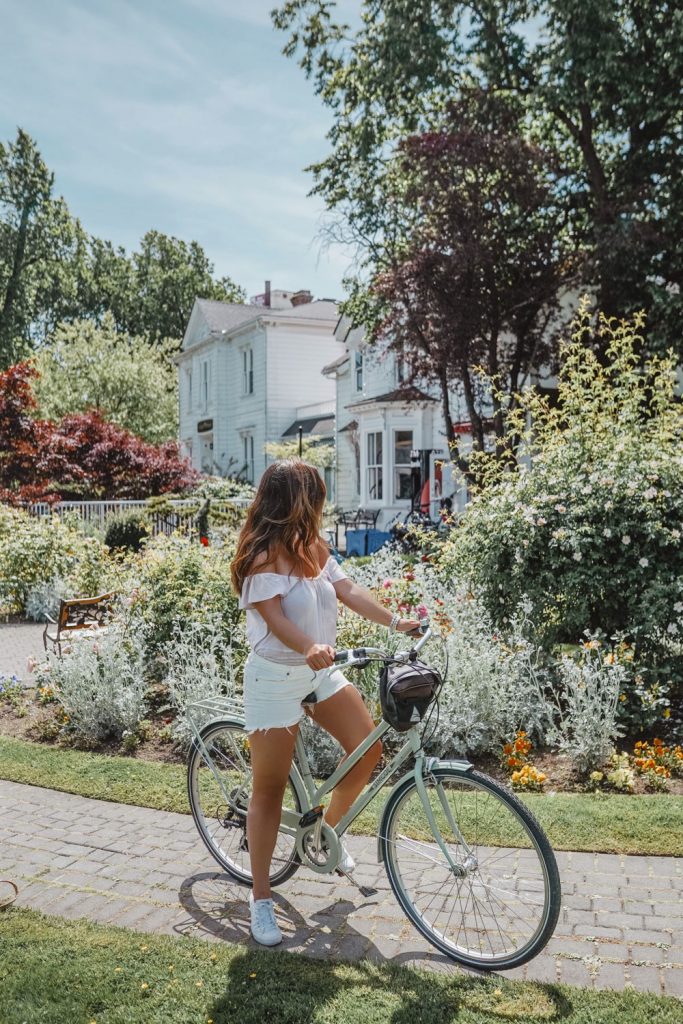 Take a Bike Ride
When I lived in Victoria, I exclusively biked to get around. It's actually the most bike-friendly city in Canada (which is unreal because Vancouver, as it is, is already a super bike-friendly city) so I could not urge you enough to rent a bike and cruise the city. We rented our bikes from The Pedaler (who also offers guided tours if you don't know the city well or don't want to go it alone) but we wanted to do the coastal route since Matt had somehow never actually cruised along there.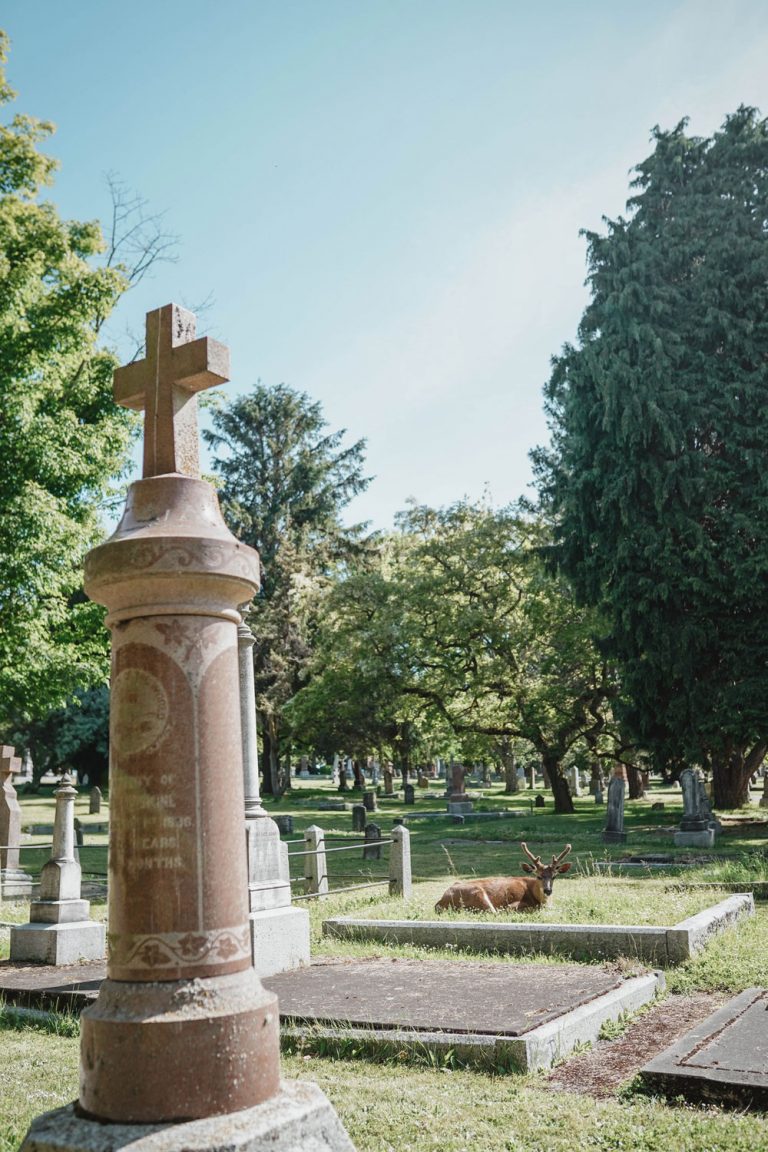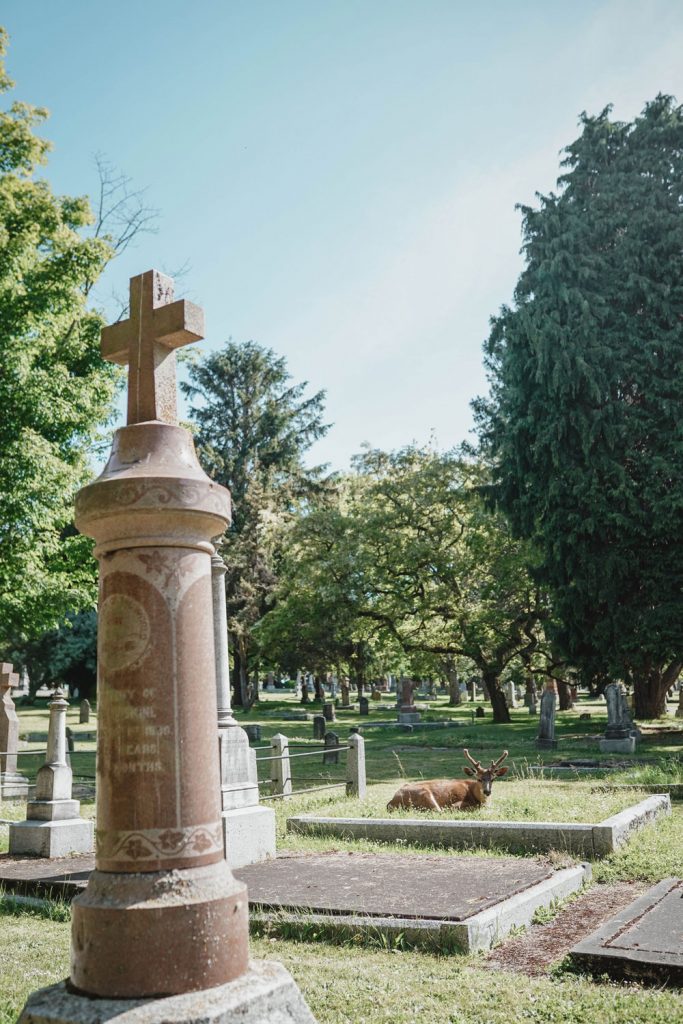 Dallas Road is a pretty iconic stretch of coastal splendour in Victoria, with gorgeous houses along both sides and the most unbelievable views of the ocean and mountain range in neighbouring Washington. We cruised along there until we hit Oak Bay, tearing down the hill eventually to get to Cadboro Bay (a place any UVic student knows well as it's literally just down the hill from the university). We then headed up to the university and cruised around the grounds a bit—always feels so nostalgic to go back! I, of course, had to go say hi to my favourite desk where I spent hours studying because I'm super cool. I actually can't wait to one day go back to university again (probably when I'm a lot older just to pursue something I'm really passionate about)—I'm someone who loves the atmosphere of a university and actually really enjoys academics, which is something I always feel lucky about because I know not everyone loves it! Just writing this makes me miss my amazing notes system (sounding just like ma girl Hermione Granger).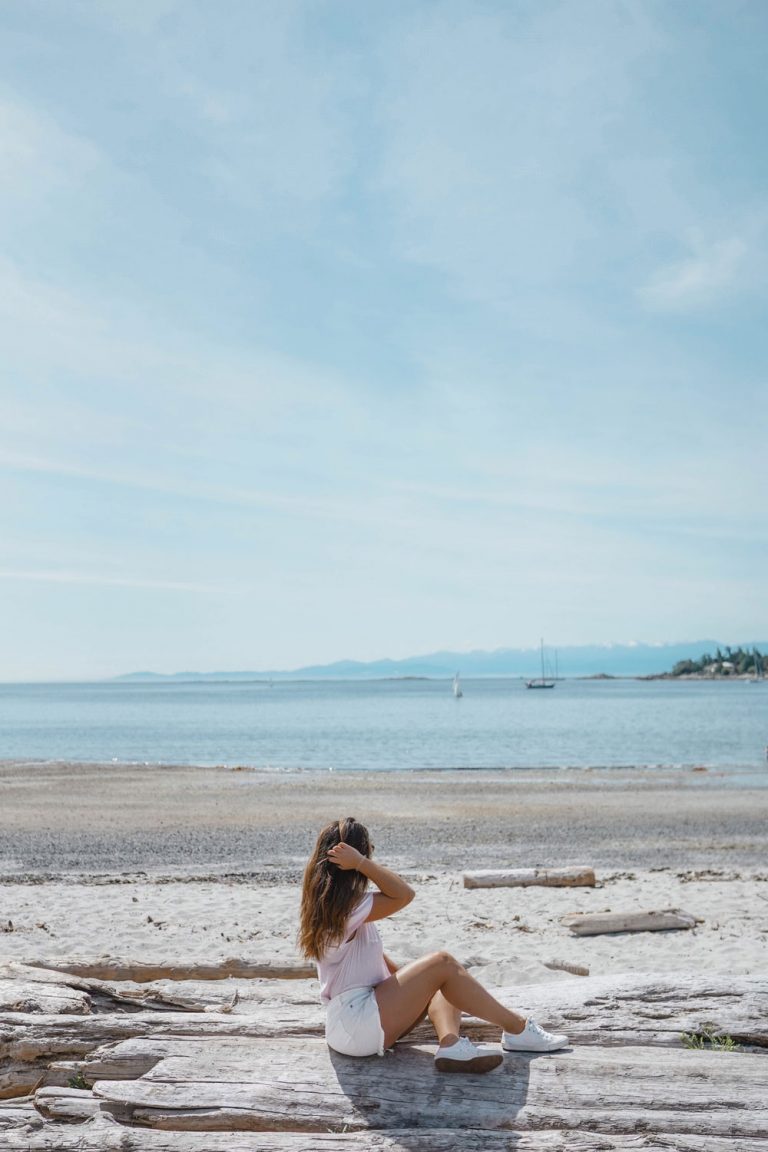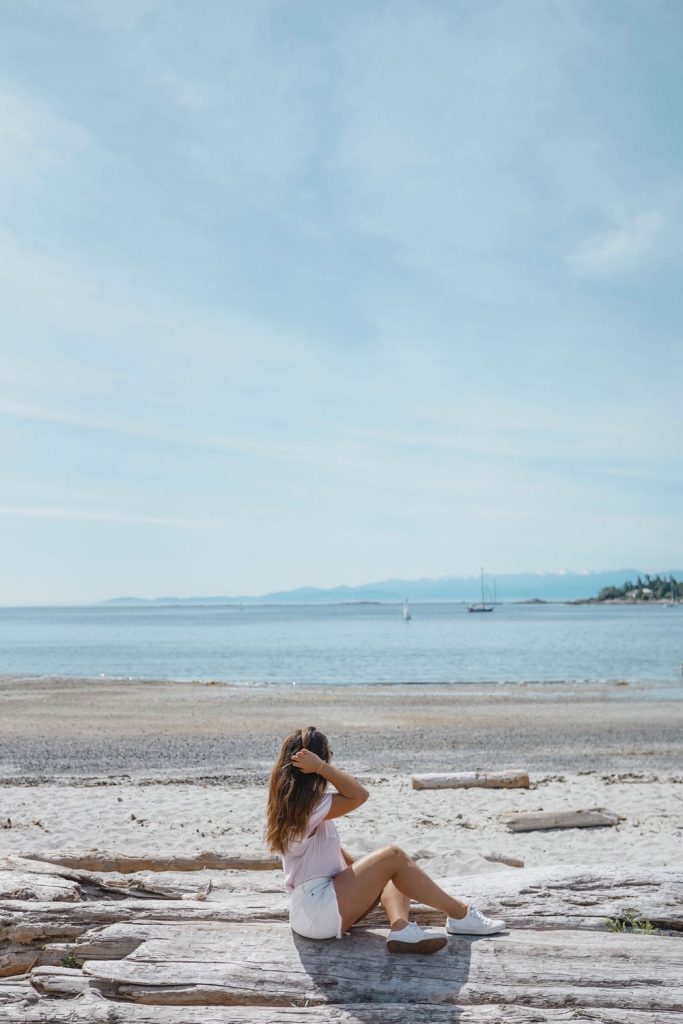 Whether you just cruise around downtown or do this coastal route (which I would really suggest doing!), you'll get to take in the city in such a lovely way. I try to bike in every place I go, whether it's a city like London or a countryside destination like Tuscany—I just think it gives you such a cool perspective on a destination and also allows you to see a lot in a short amount of time without having to drive and focus on the road (plus you get a more beautiful route!).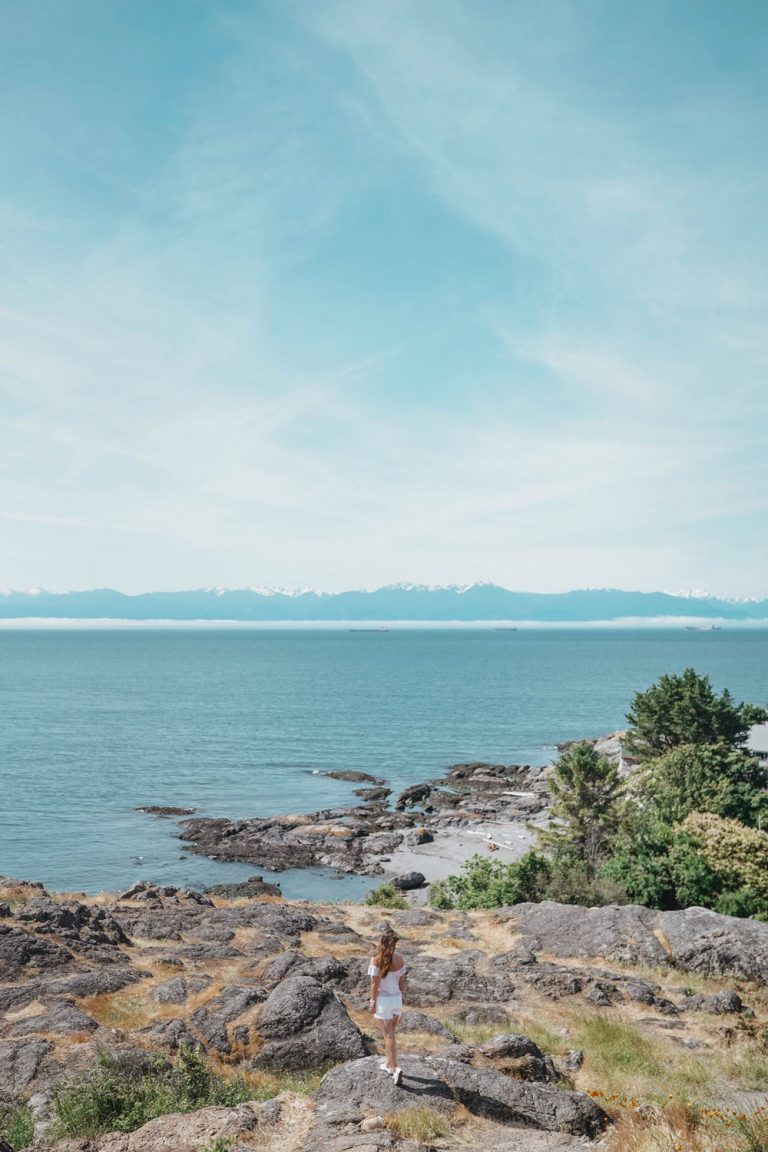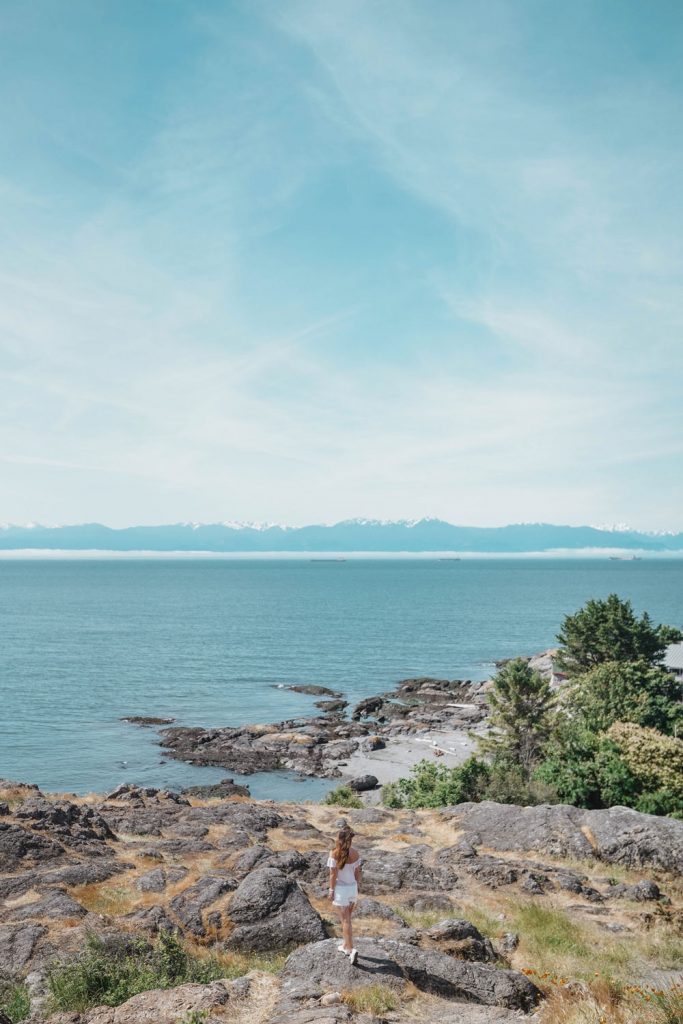 Visit the Parliament Buildings
With Vic being our province's capital city, it naturally has some pretty gorgeous parliamentary buildings. What I didn't know prior to this trip is that it was actually created by the same architect as the Fairmont Empress! Makes sense that the harbour is so spectacular since so much thought and attention went into creating a grand welcome.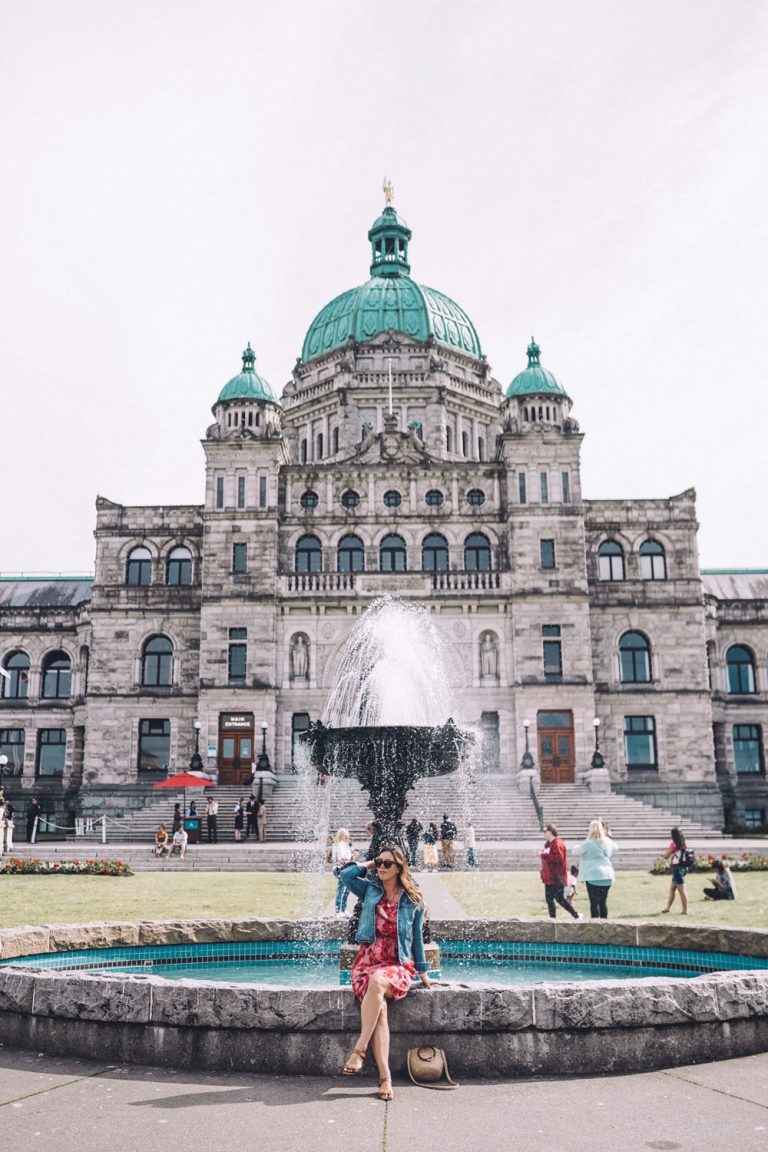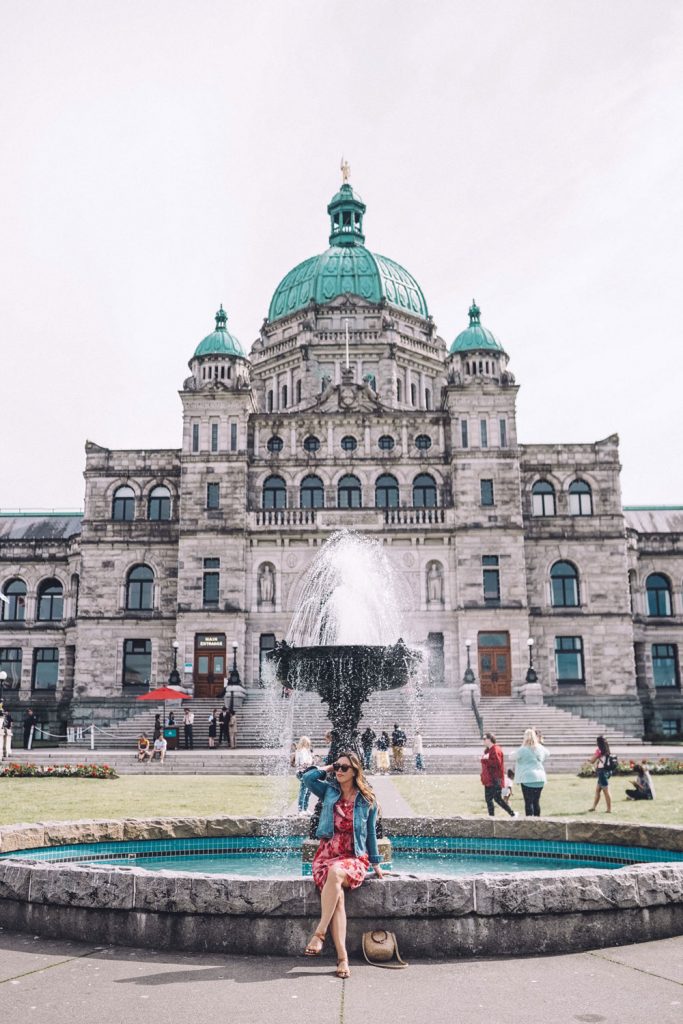 You can actually enter the parliament buildings and wander around, which is really cool. I personally love to come back in the evening to visit them because the whole harbour is lit up so beautifully, with the buildings as the main show. It's really so gorgeous.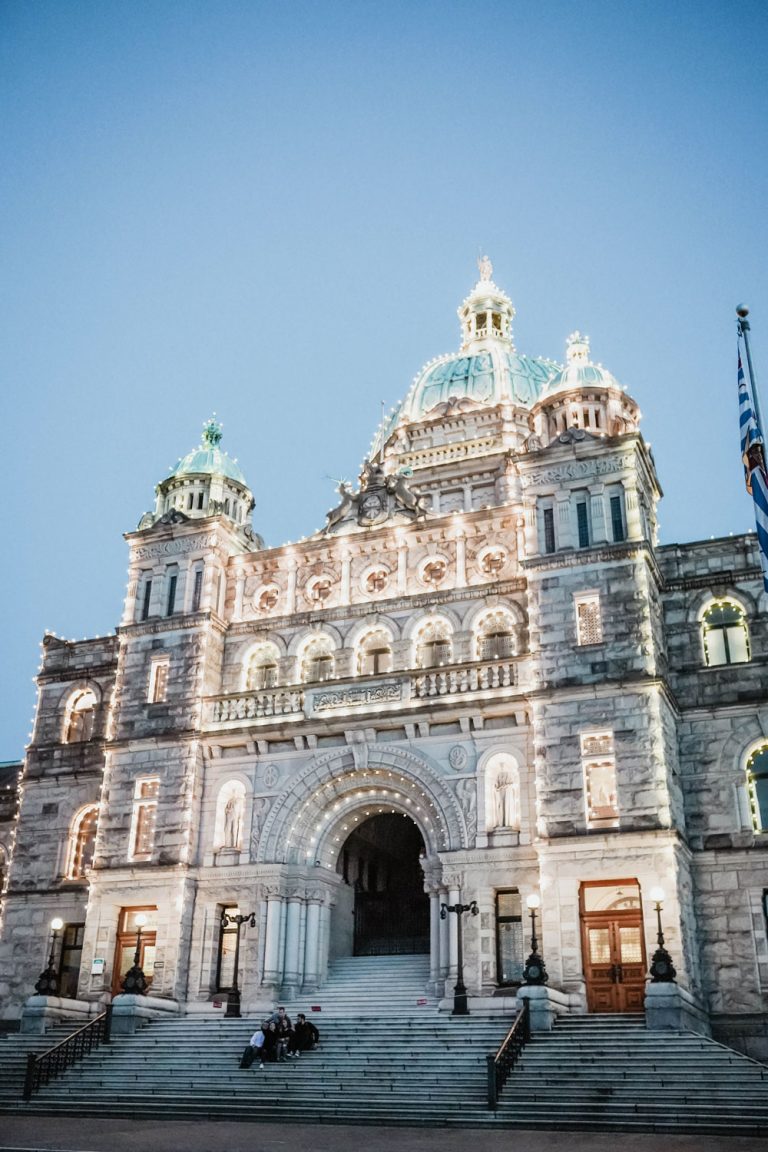 You can actually enter the parliament buildings and wander around, which is really cool. I personally love to come back in the evening to visit them because the whole harbour is lit up so beautifully, with the buildings as the main show. It's really so gorgeous.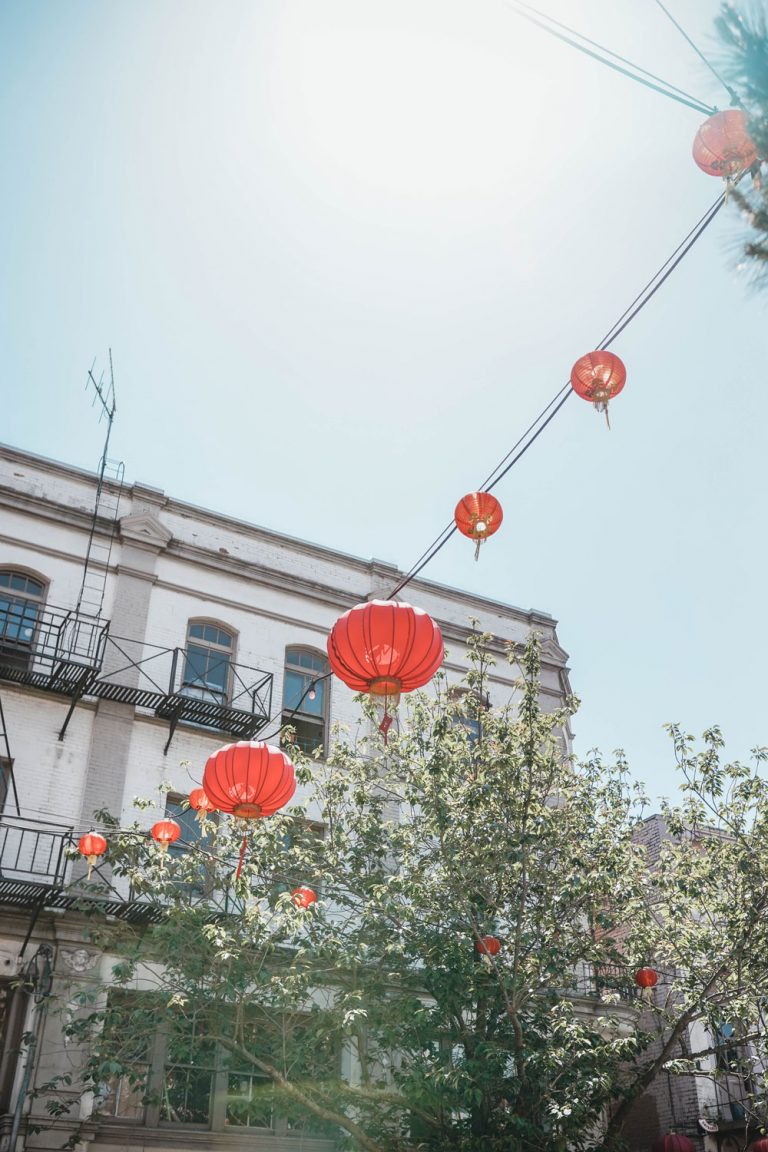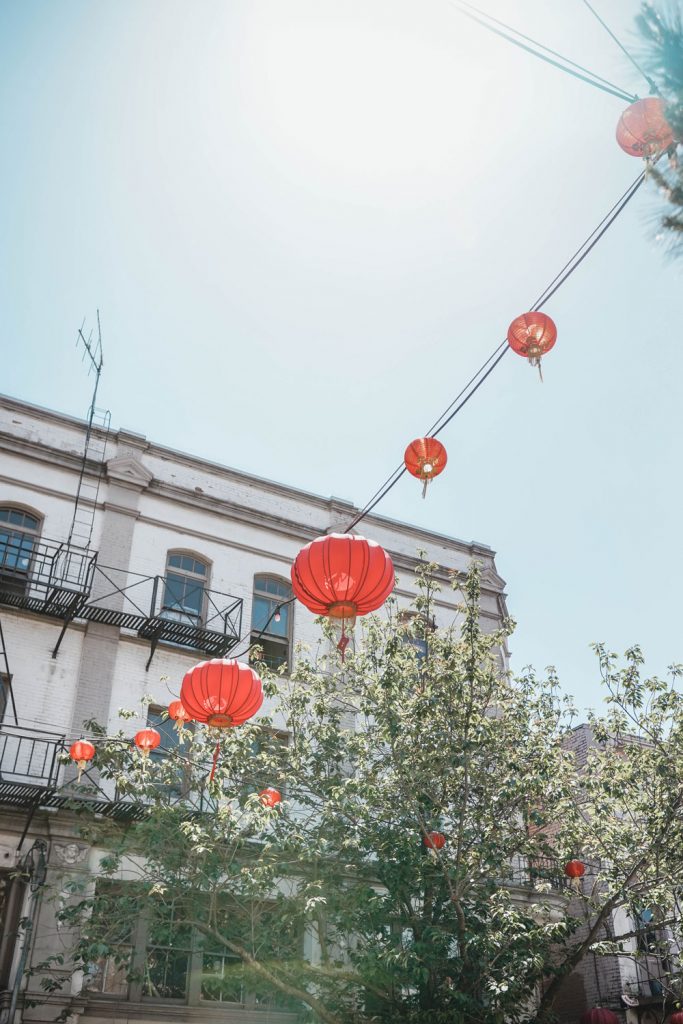 Visit Chinatown
The Chinatown in Victoria is actually the oldest Chinatown in Canada, and it shows—you get that sense of heritage the second you walk through the Gates of Harmonious Interest and wander down Fisgard Street. Decorated in lucky red the whole length of the Chinatown core, it's also a photographer's dream.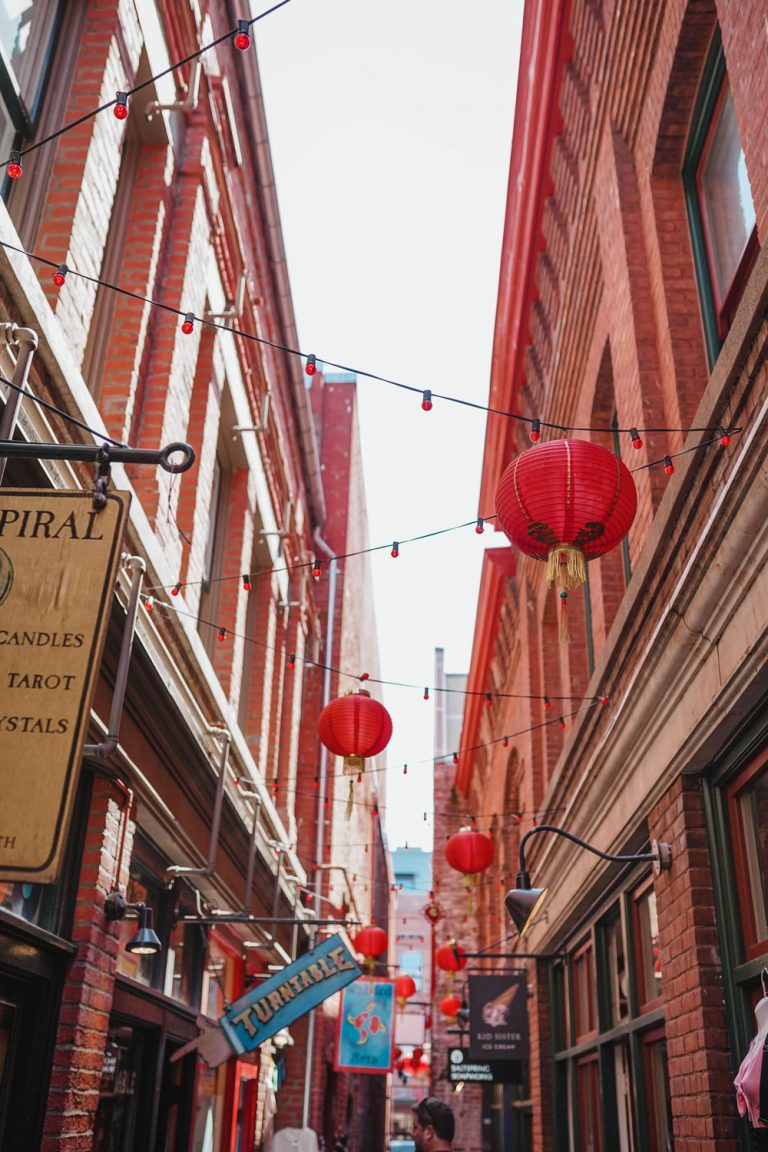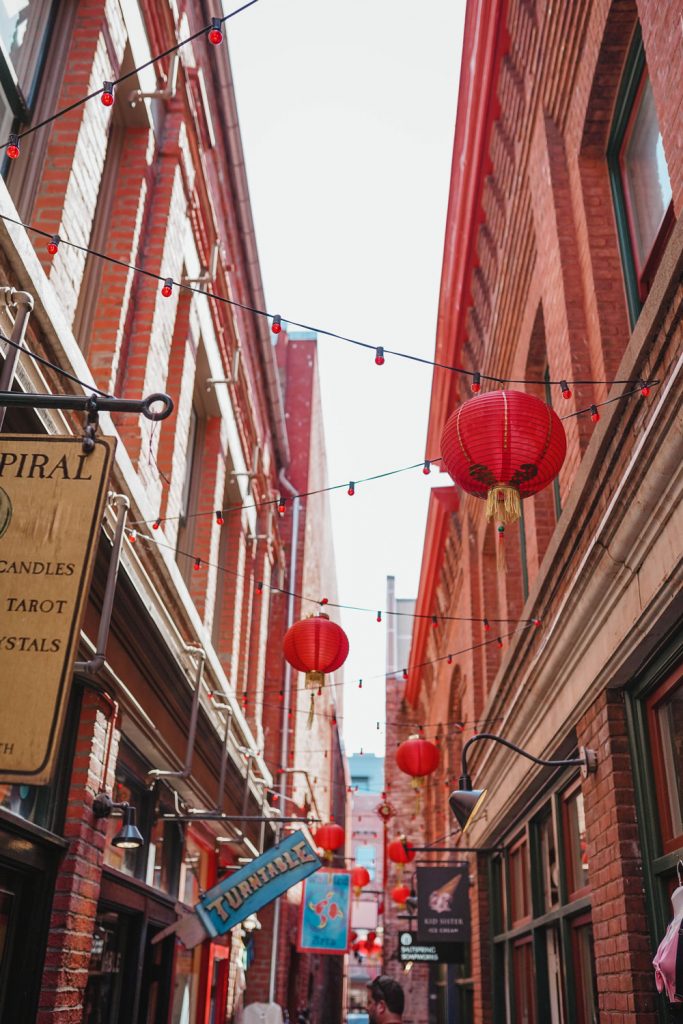 While there, you have to visit Fan Tan Alley, which is the narrowest retail street in Canada! We used to come here during university for incense, but there's actually a lot more amazing shopping here, and quite a few places that have been around for years and years.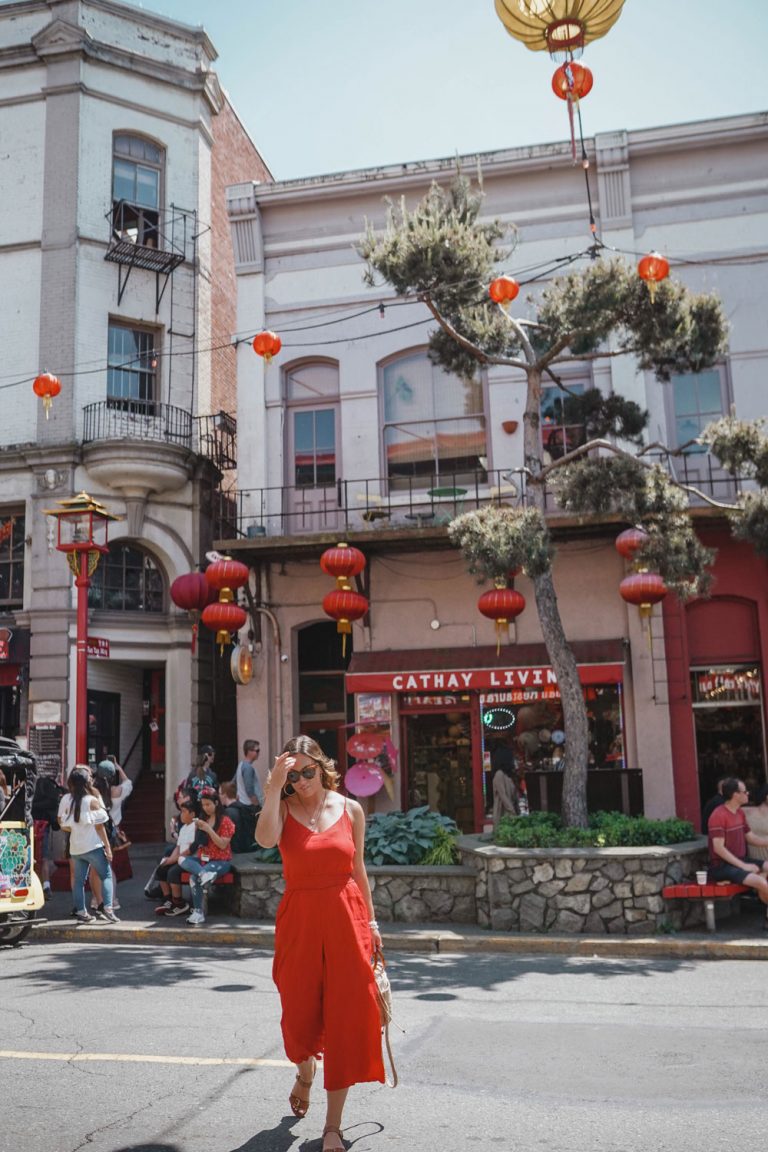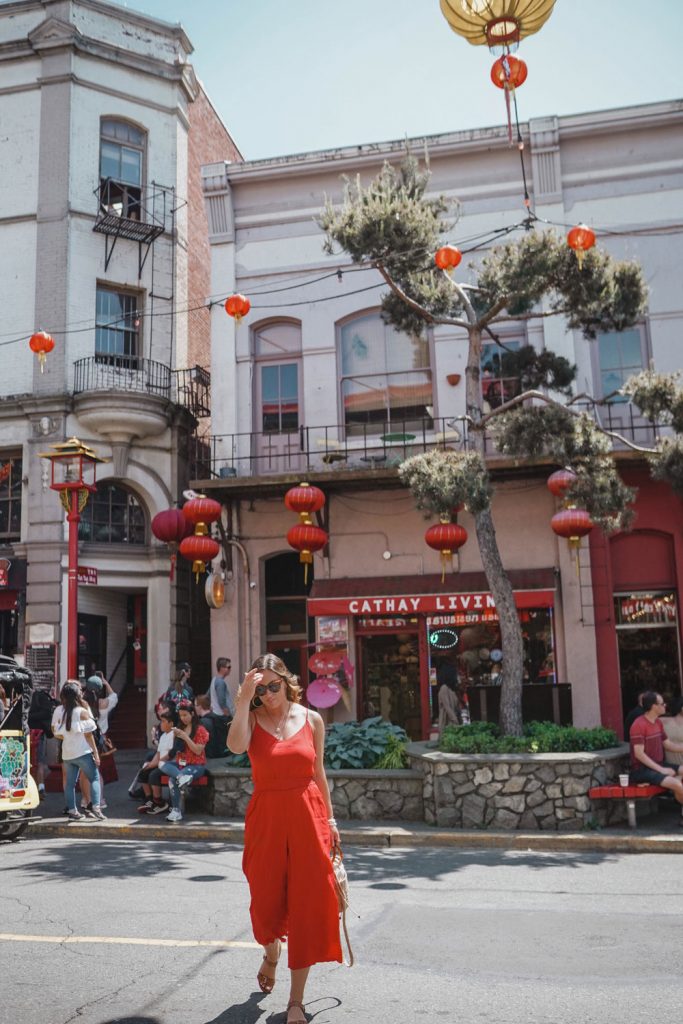 If you want to take a history tour of the city, Chinatown would be a good one to focus on as it actually used to be home to some illegal gambling rings and opium dens—now it's a vibrant and gorgeous place, but fun to imagine it as this mysterious, dastardly place back in the day!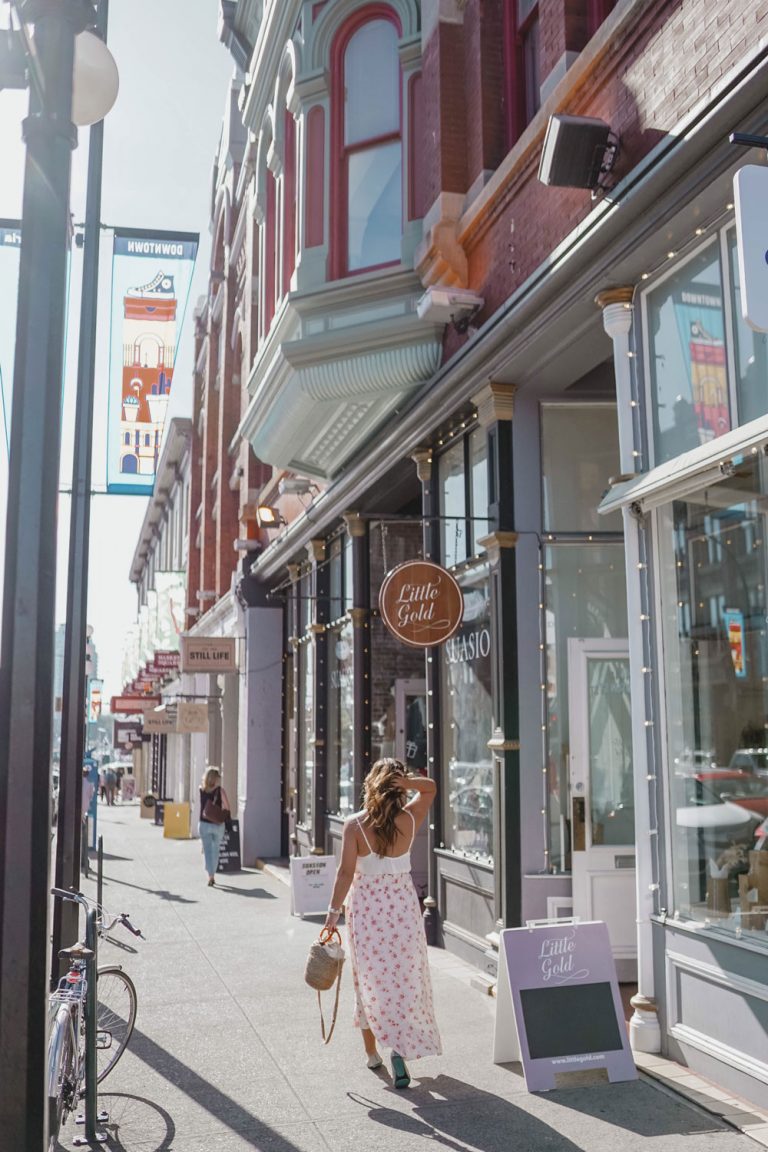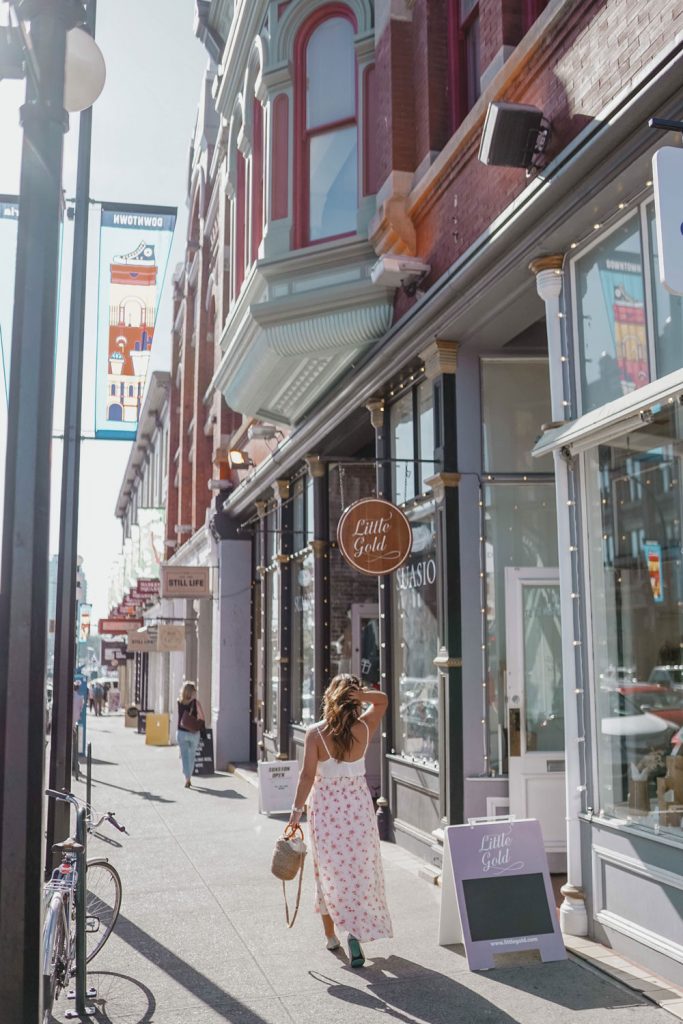 Old Victoria
It's actually hilarious the number of things we never explored or looked into while we were in university, like why nearly every building in Victoria is a heritage building. As a young dum-dum, I guess we all just took it unquestioningly at face value without ever asking why so much of downtown Victoria (and really beyond that, stretching into the suburbs too) is filled with heritage buildings.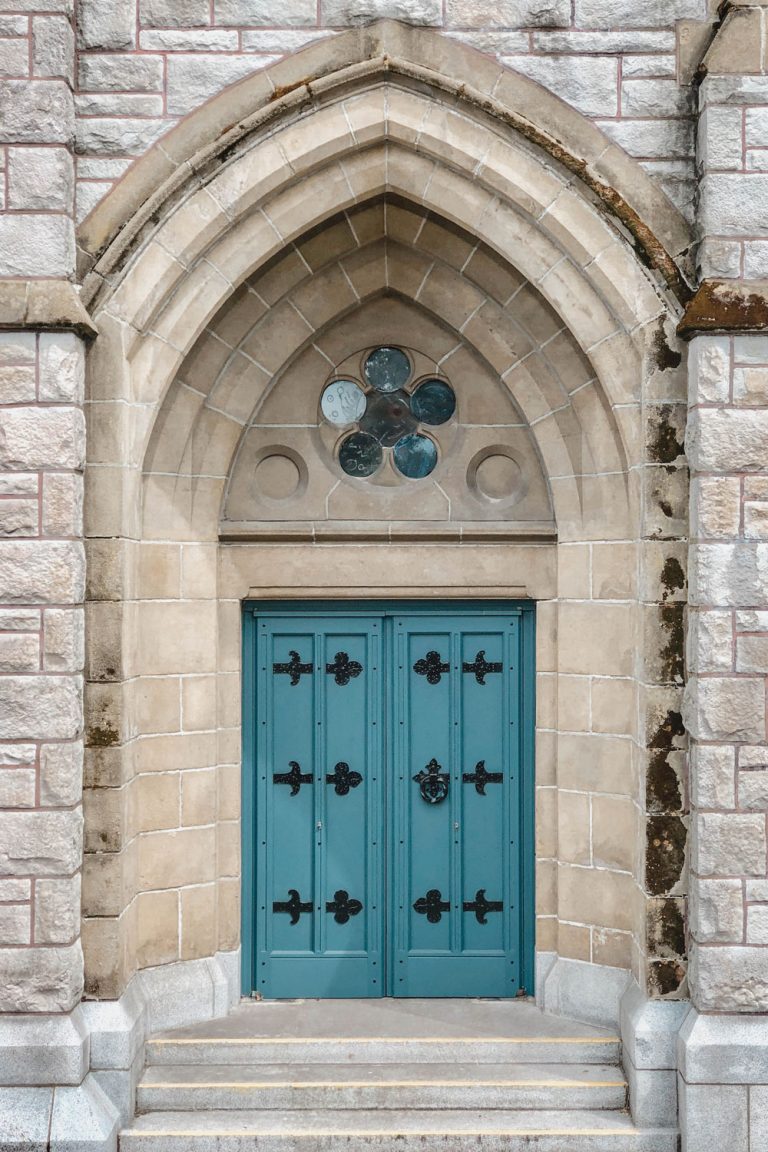 Turns out the city has very strict laws against destroying the facade of a heritage building, so while you can flip the inside and make it quite modern, you have to keep and maintain the original facade. What's really cool about all these facades is that most of them have the date they were originally created inscribed into them—just look up towards the top of the buildings to see the date and often, the building that initially resided there! It goes without saying that photo ops aplenty here.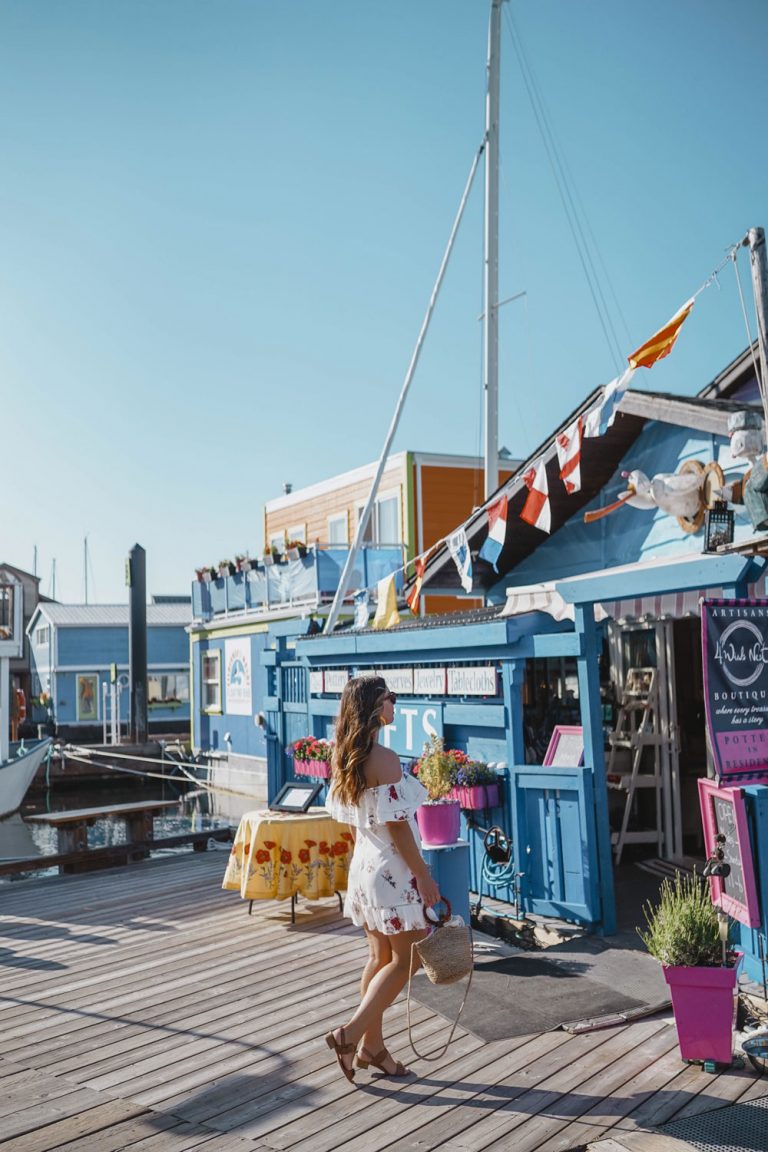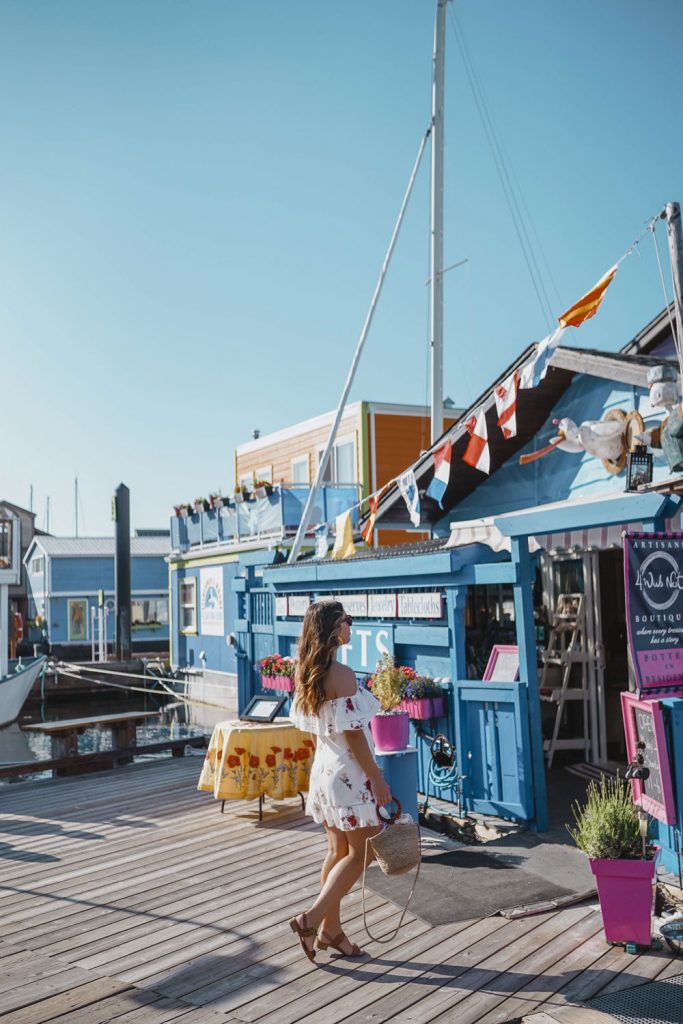 Bastion Square
Bastion Square was the place to be as a university student, but really, it has something for everybody. While we were more intent on hitting Upstairs or Darcy's (a couple of bars at the base of the square), every time we come back we still go to Irish Times, which has been voted Best Irish pub in North America—it's this super grand two-story place and has a ton of amazing live music! There are tons of other great restaurants, pubs and bars, and some really incredible history here too (since this was where the gallows and courthouse once stood). On the weekend, there's also an amazing market featuring local artisans that is a must-do!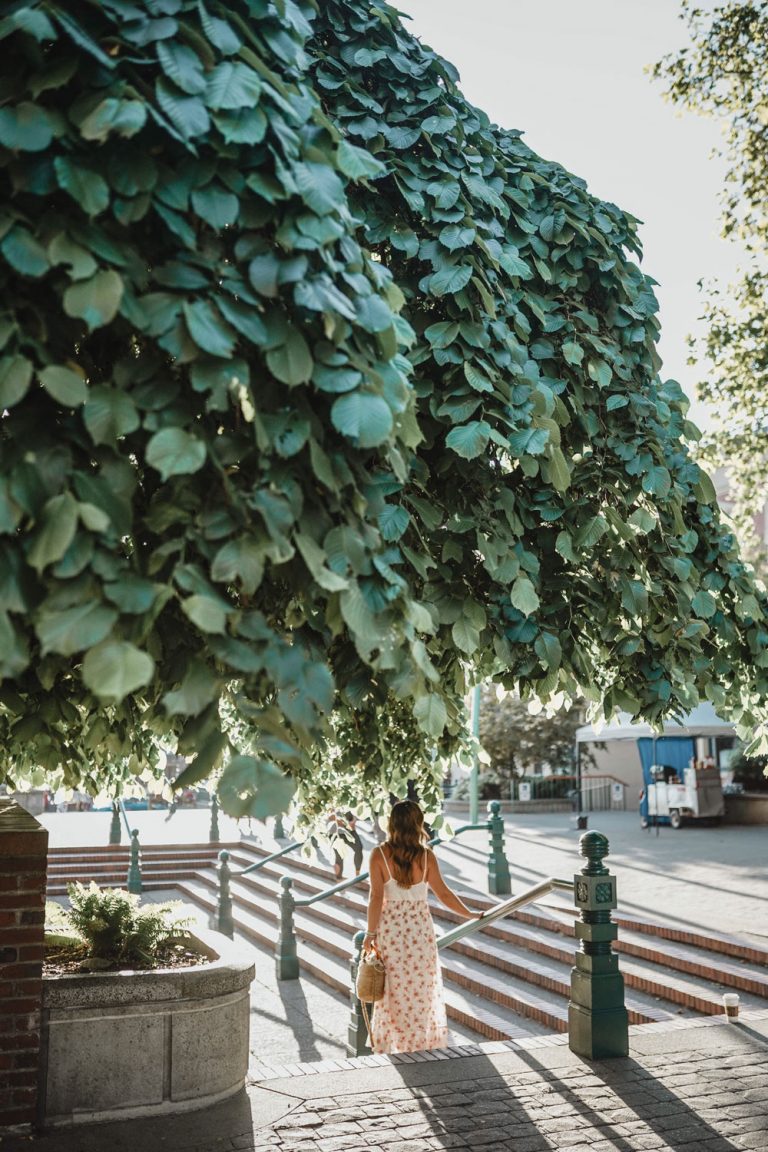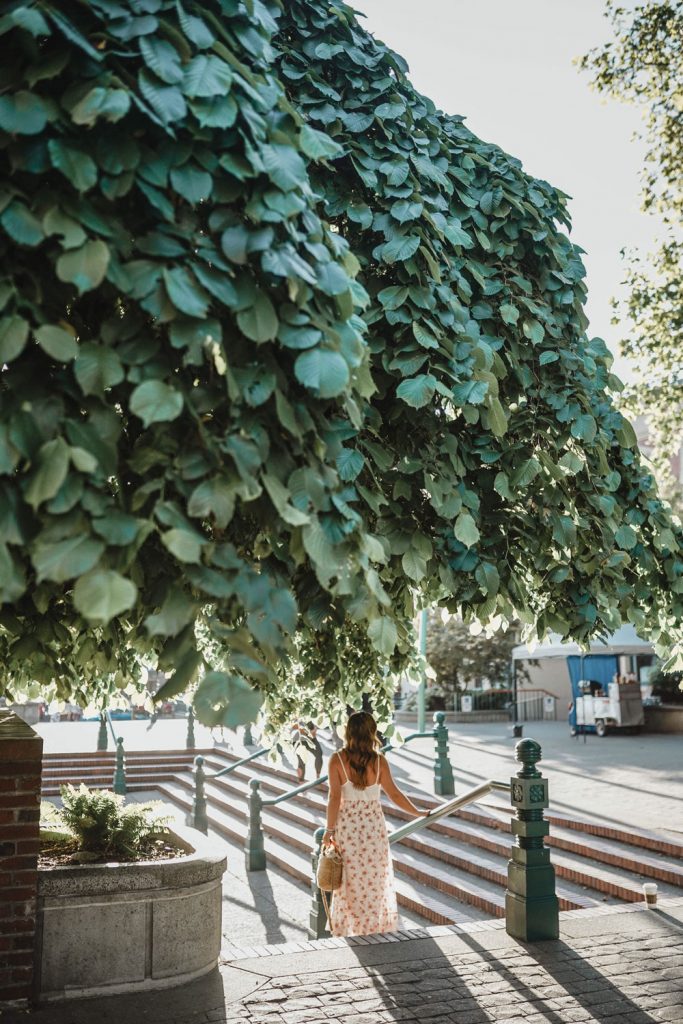 Go Shopping!
Do you know how hard it was to be a poor university student in Victoria?! There is so much amazing shopping here—when I worked at the Cactus Club at Douglas and Fort (I apparently was the worst server they ever had, my manager told me while I was there [though I never got fired mwahahaha]) I spent literally as much money as I could on clothes, trinkets, etc from the local boutiques here. I stumbled into Lore General Store on Government Street on our last visit there because I was drawn to their window display, only to discover they had a market bag which I've been desperately searching for for months now! I wanted basically everything in here. But seriously, just wander around on foot (Victoria is very small and easily walkable) and pop in and out of the shops here.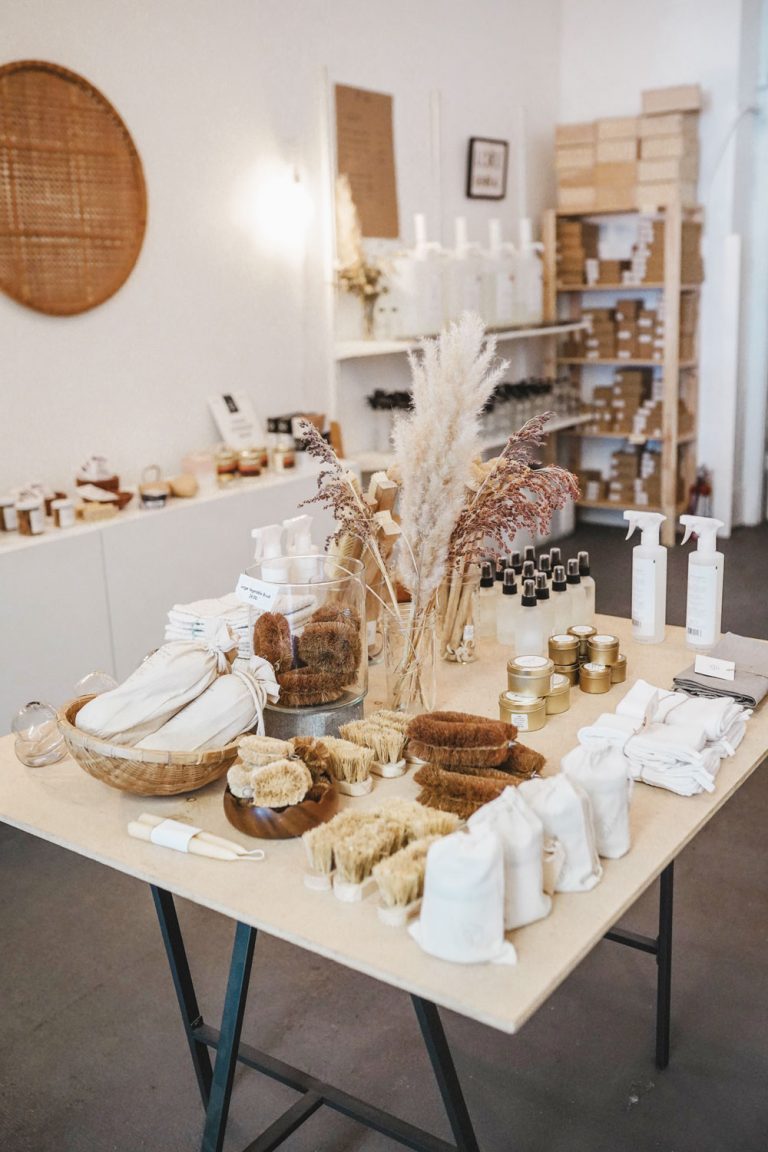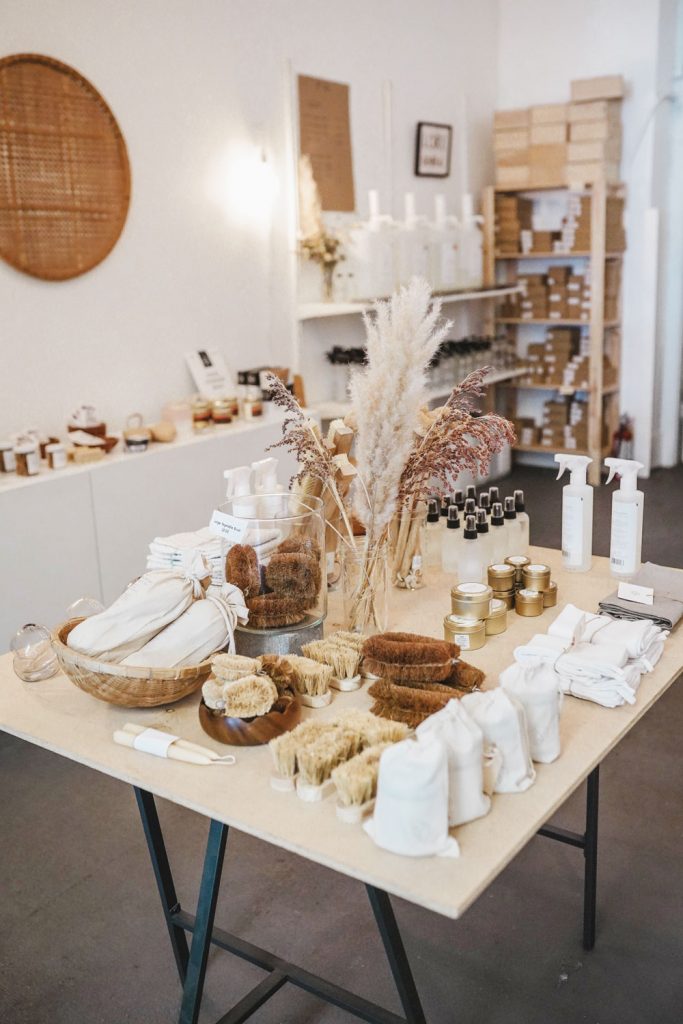 ---
where to stay
I had never stayed at the Fairmont Empress in all my years of living in Victoria and then visiting again afterward, so I was really excited to finally visit this truly iconic place and to stay here. Speaking of iconic, I'm not just lightly using that word—the Fairmont Empress has actually been voted one of the Top 21 Most Iconic Hotels in the World. Not just Canada—the world! So to say it's a must-stay at some point in your life is clearly an understatement.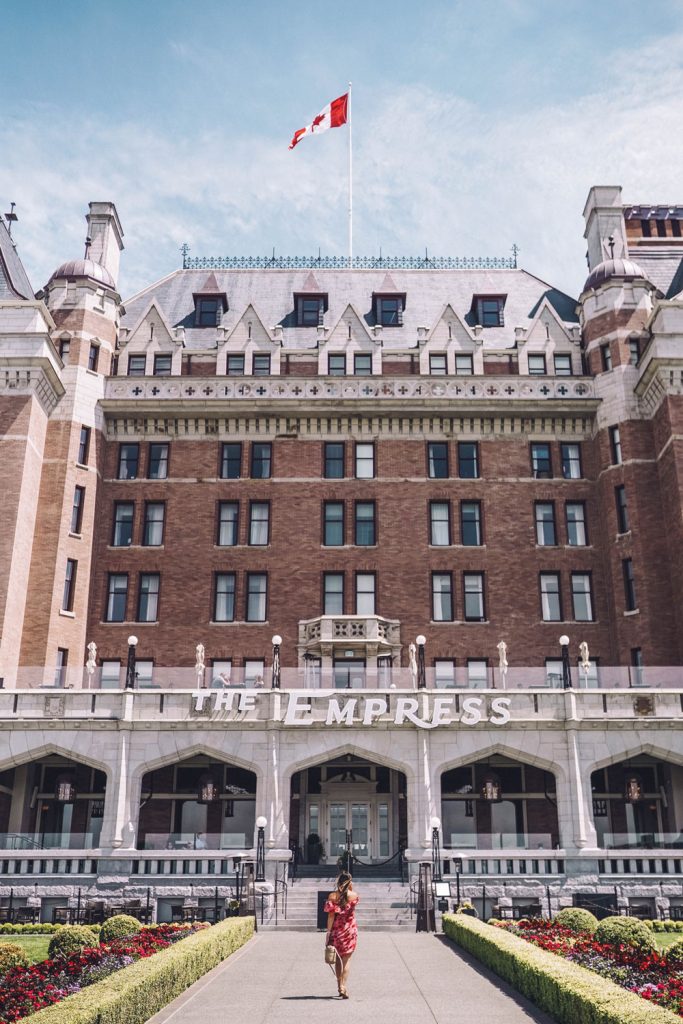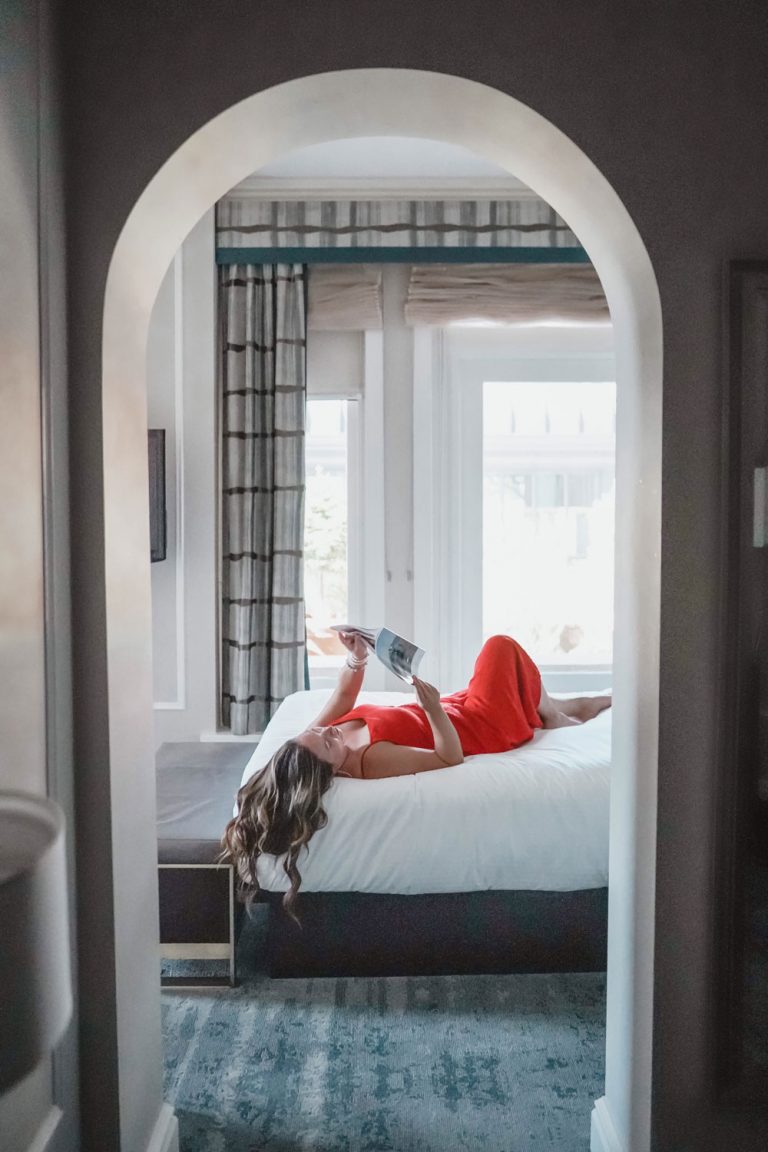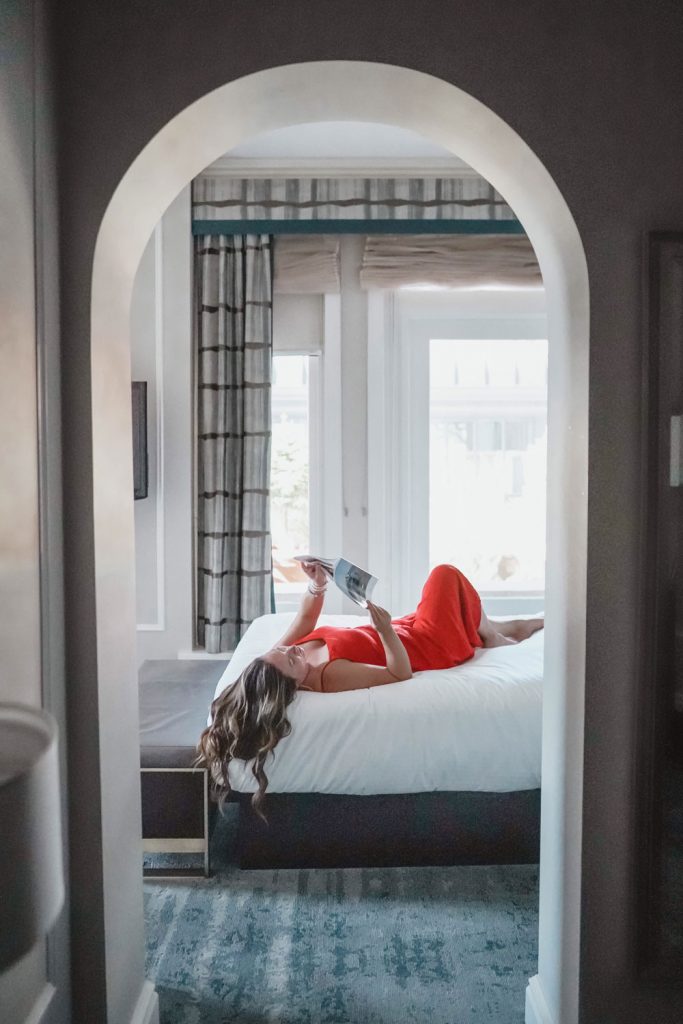 I'd only been in the Empress once before for a graduation event so I was beyond excited to actually see one of their gorgeous suites. What we experienced more than lived up to our already very high hopes and expectations—the hotel recently had a major renovation that has taken this heritage space and added some modern, luxe touches to it. The suites were that exact blend of heritage meets modern comfort—our bed (the signature Fairmont bed) was so comfy and every morning we were greeted with a gorgeous view of the harbour right in front of us.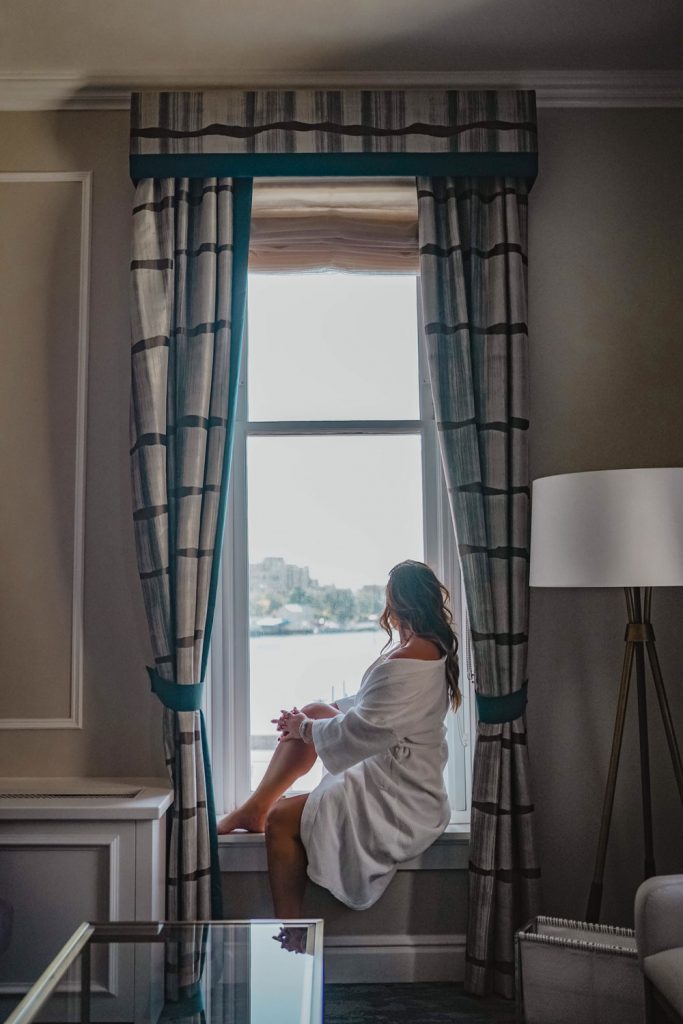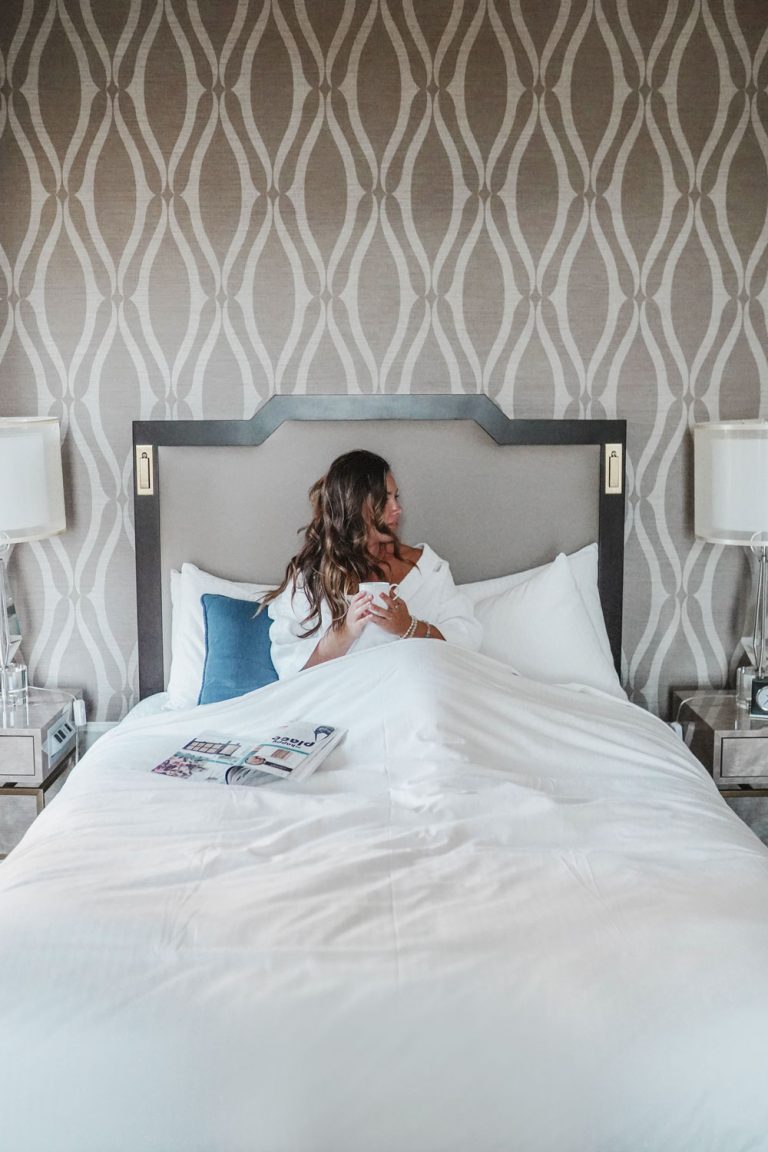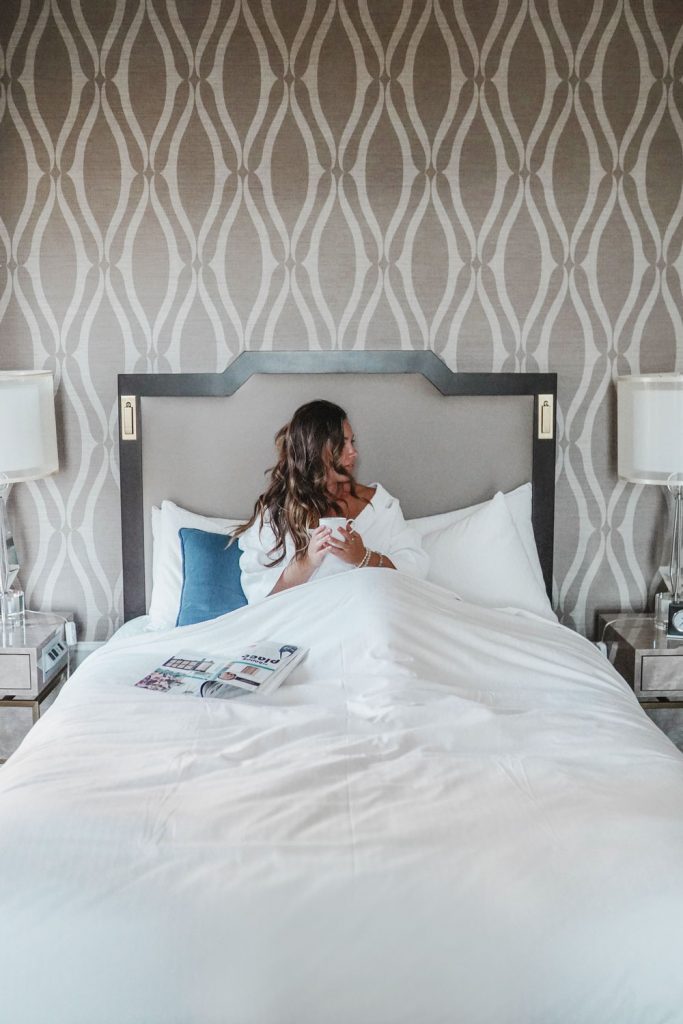 The sitting area and entrance were also updated to include some gorgeous artwork, chic decor touches and comfortable nooks that you wanted to curl up in. The washroom was typical Fairmont luxury—marble on marble with the Le Labo products I live for in every Fairmont! Seriously, I need to invest in some of those Le Labo products for at home because they are the best-smelling products ever.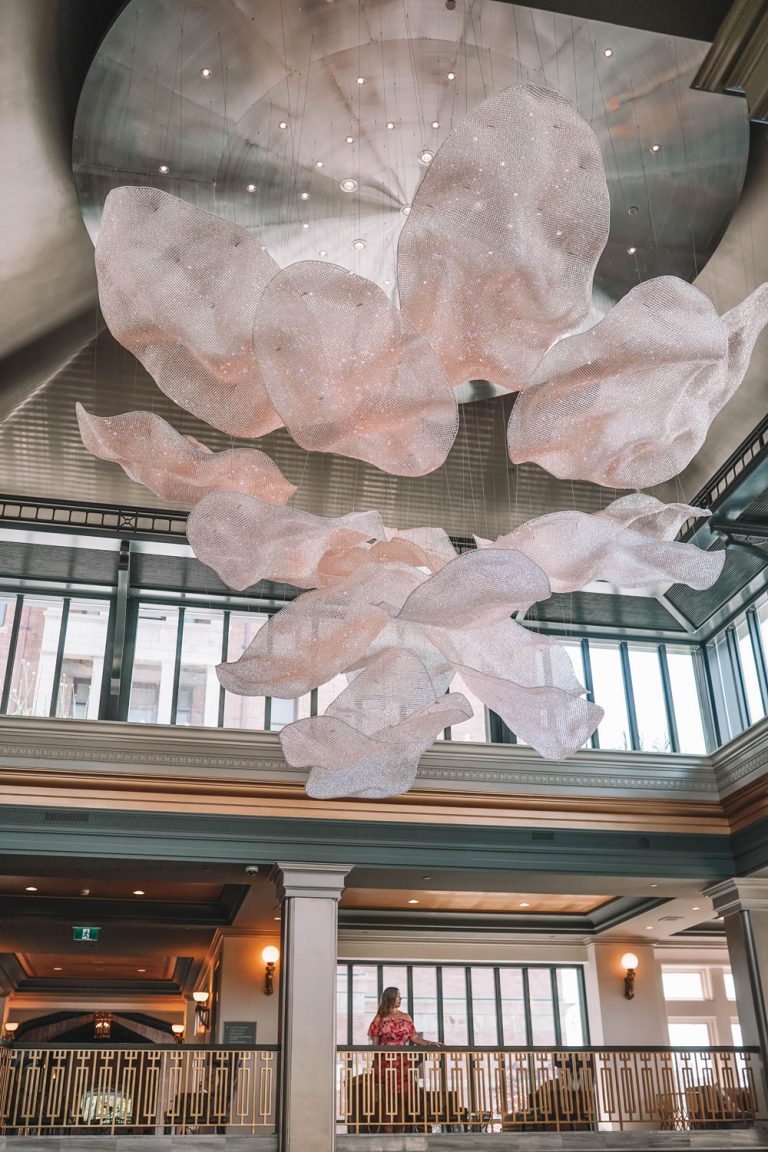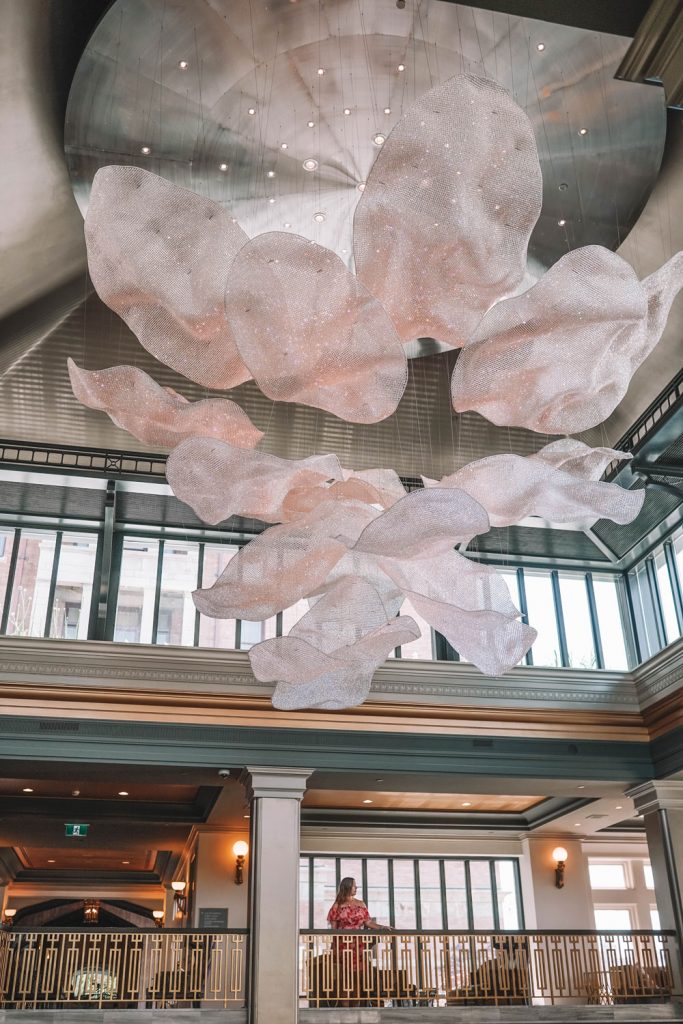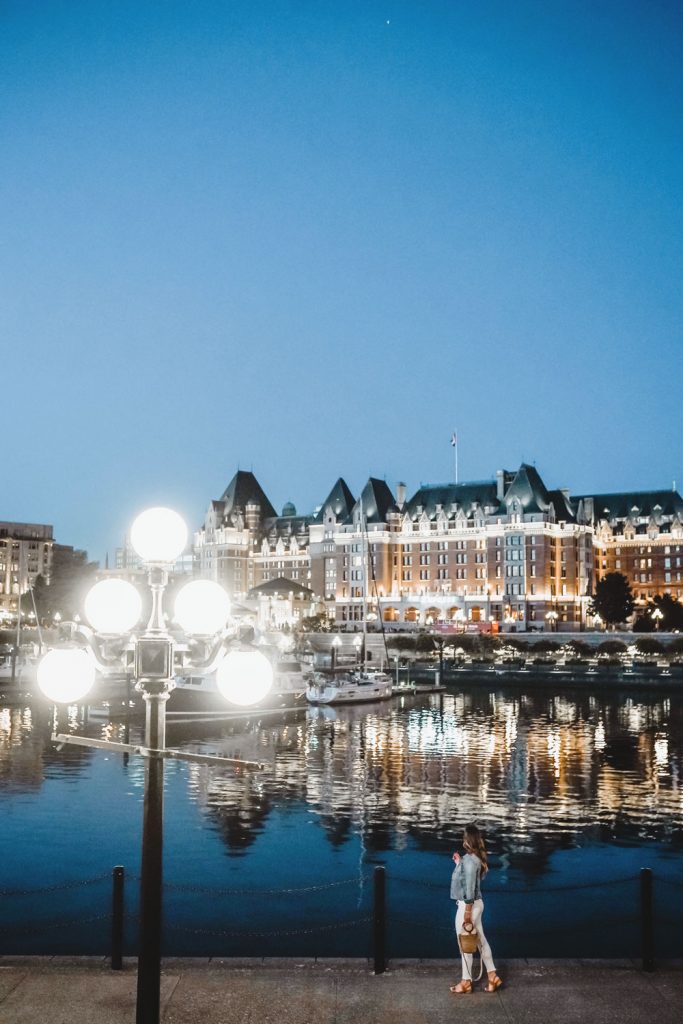 But with so much history (it opened in 1908), it's obviously not just the rooms you want to explore. The lobby itself is somewhere you want to linger in thanks to its grand staircase and sculptural Swarovski crystal chandelier that hangs in the middle of the 3-story high ceilings. Also, there's Winston, the canine ambassador to the hotel! I had a golden lab so clearly was obsessed with him—he's so sweet and loves his pets, which he gets non-stop!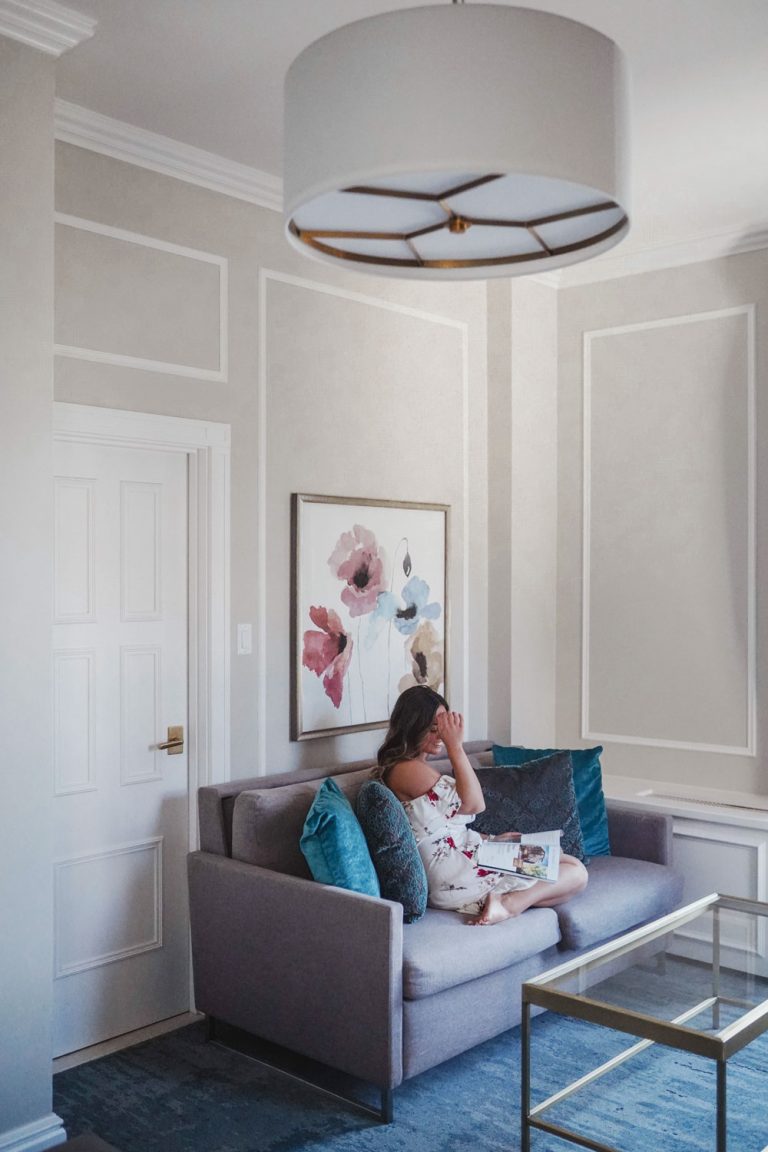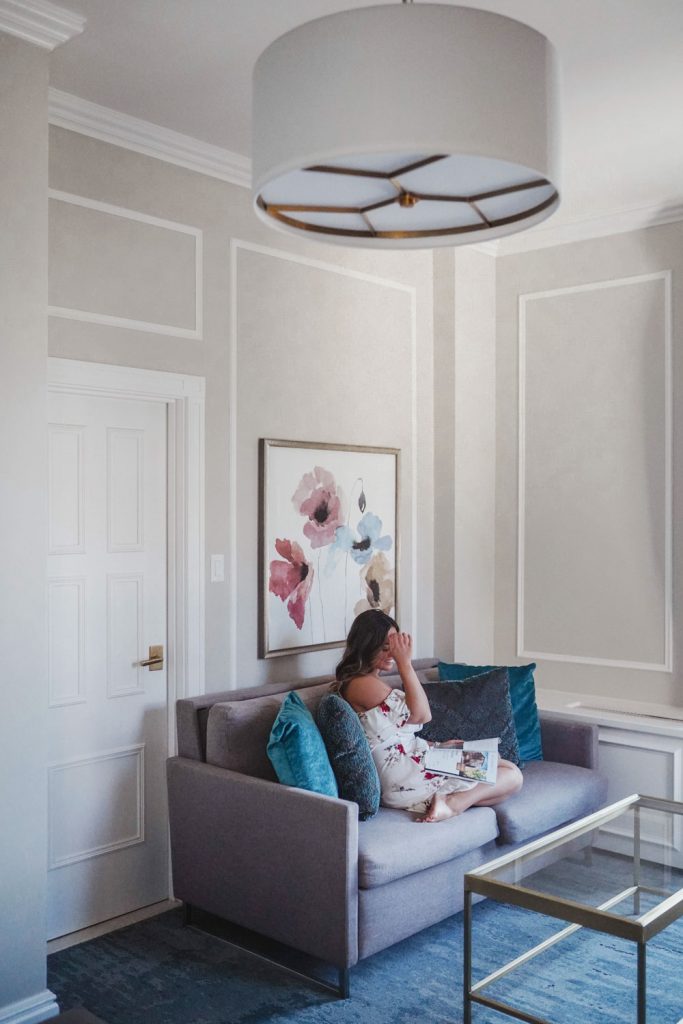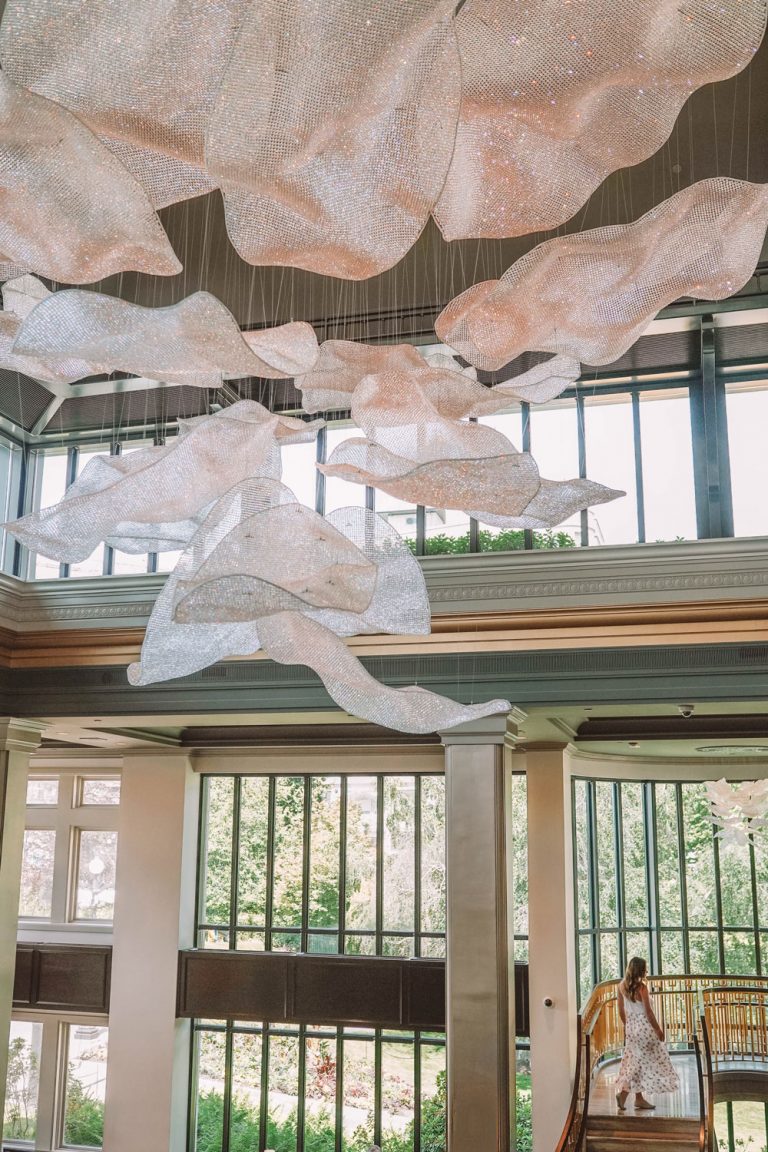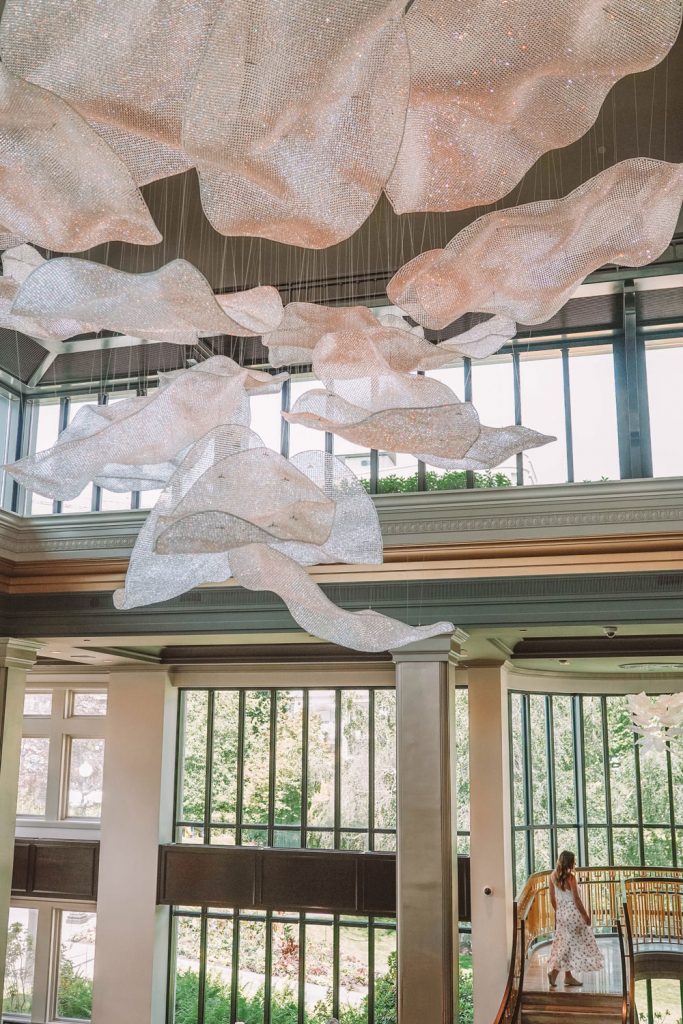 The grounds surrounding the hotel are also famous, particularly the gardens—I can imagine they're a serious undertaking for the grounds team for the hotel because in typical British style, they are lush and gorgeous, exploding with flowers, pergolas and even a resident marmot!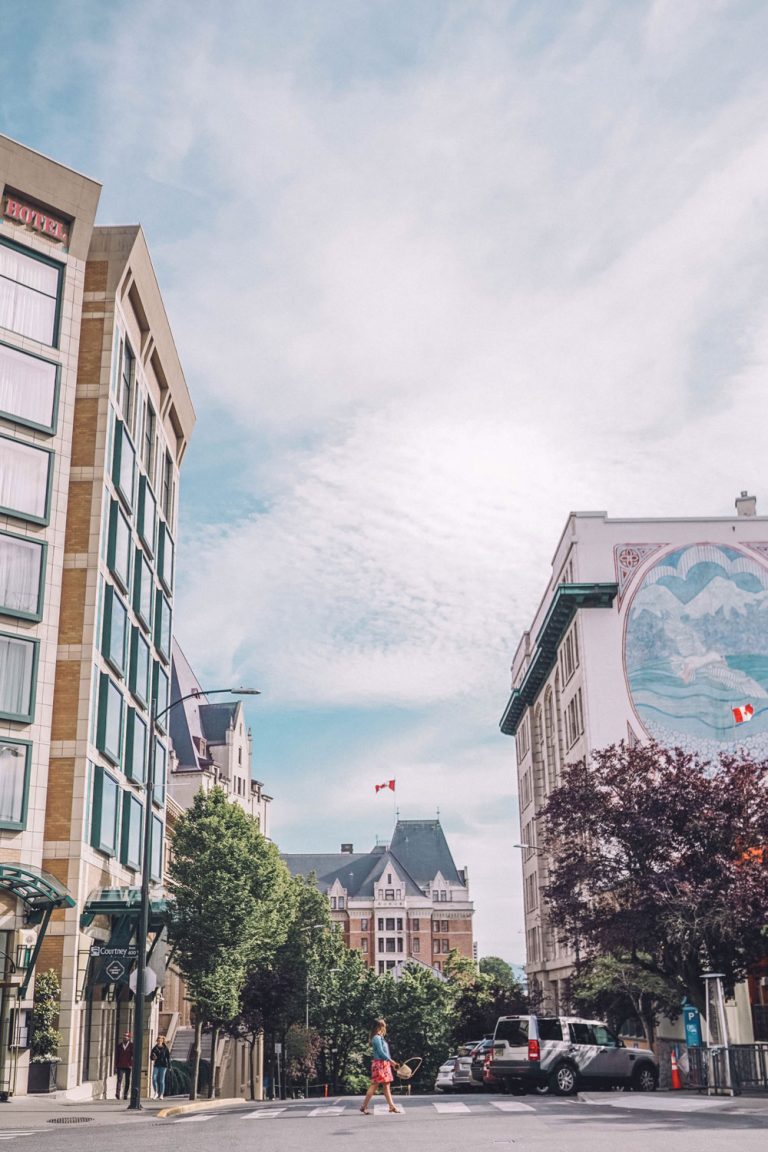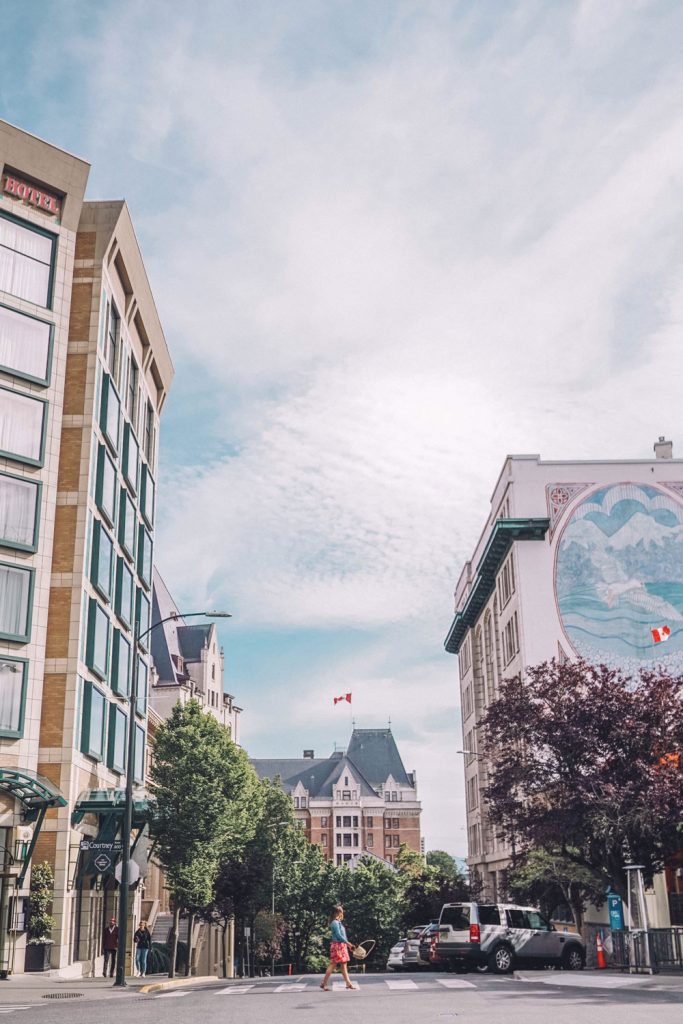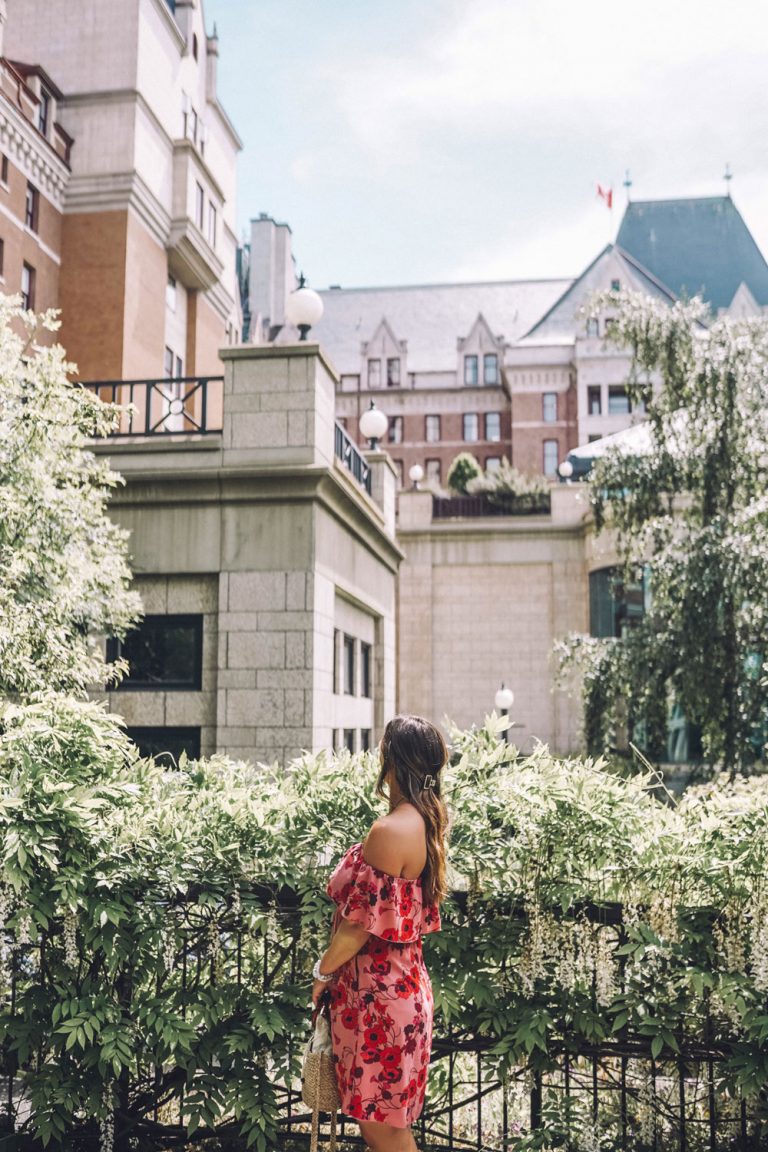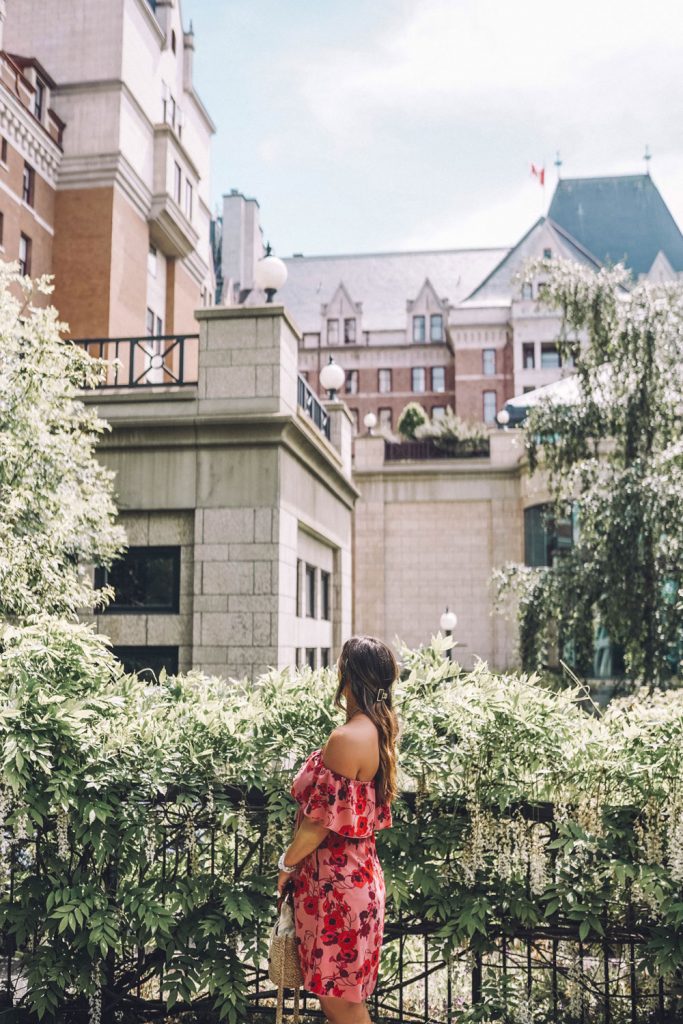 I'm really passionate about supporting bees too (why we have figured out a way to basically turn all our patios into bee-friendly gardens!) so I was so excited to see that they have such an active beekeeping initiative at the hotel, complete with hives and flowers that attract our little pollinator friends.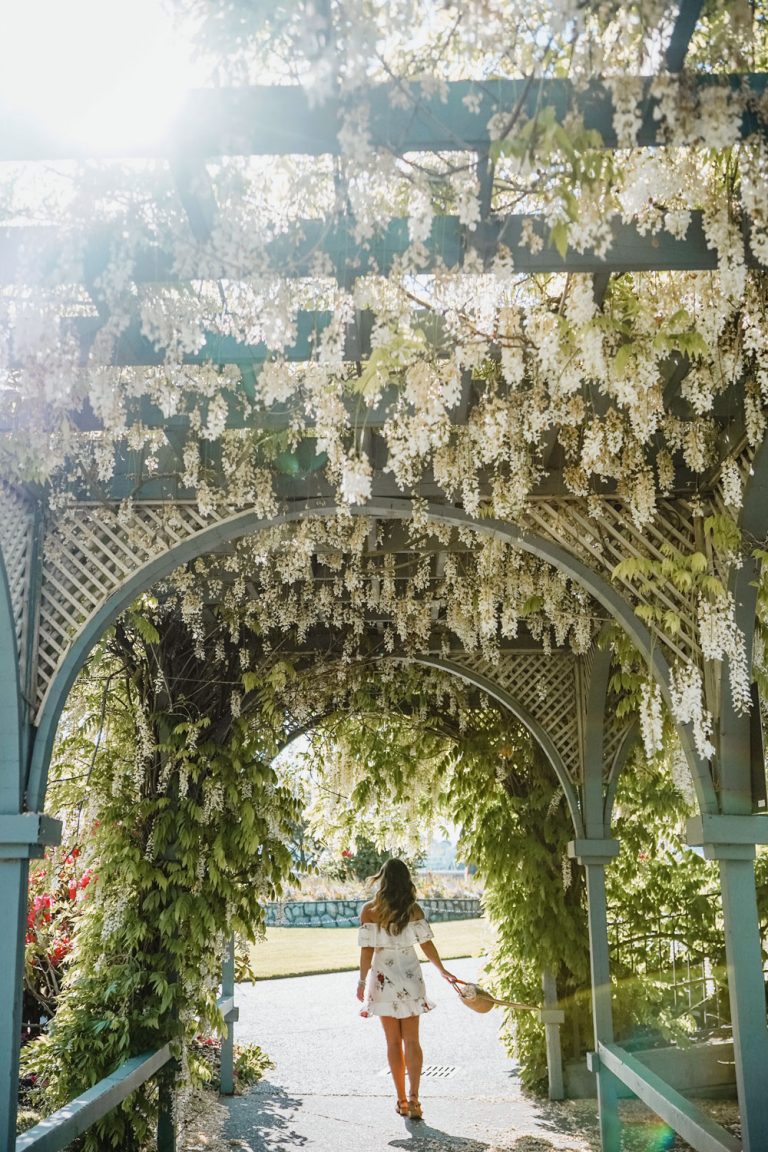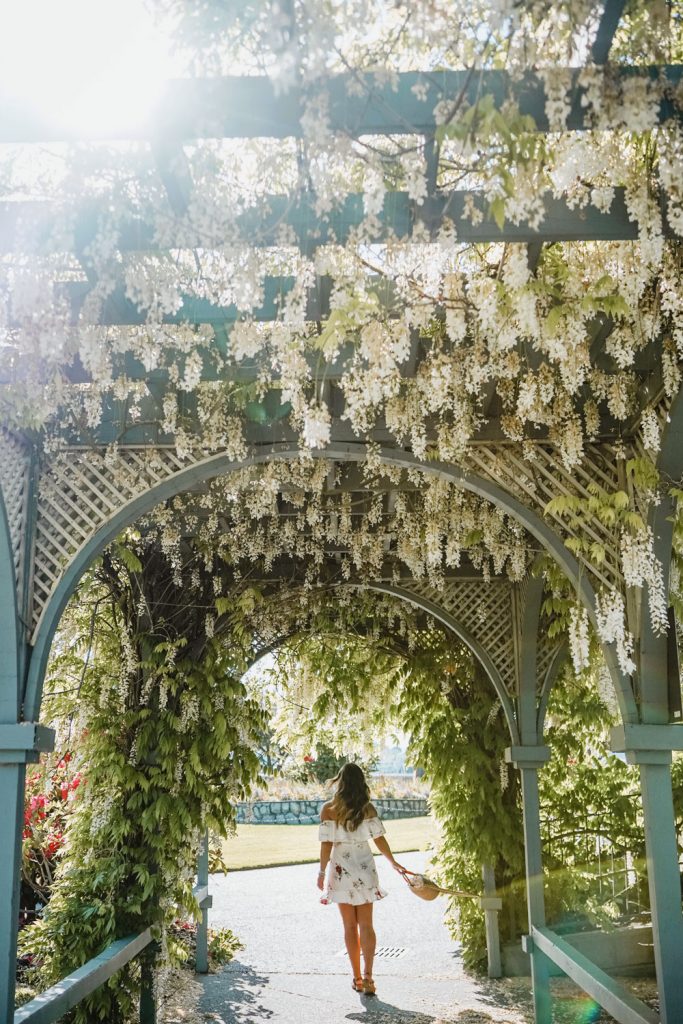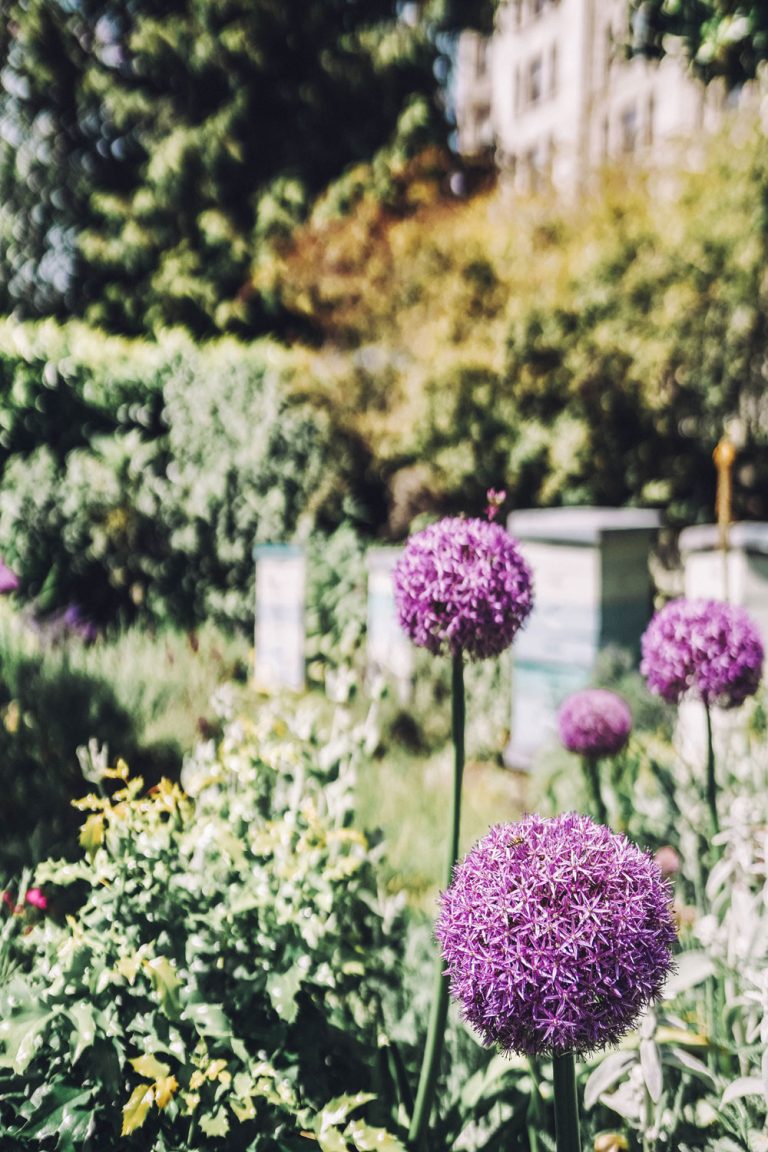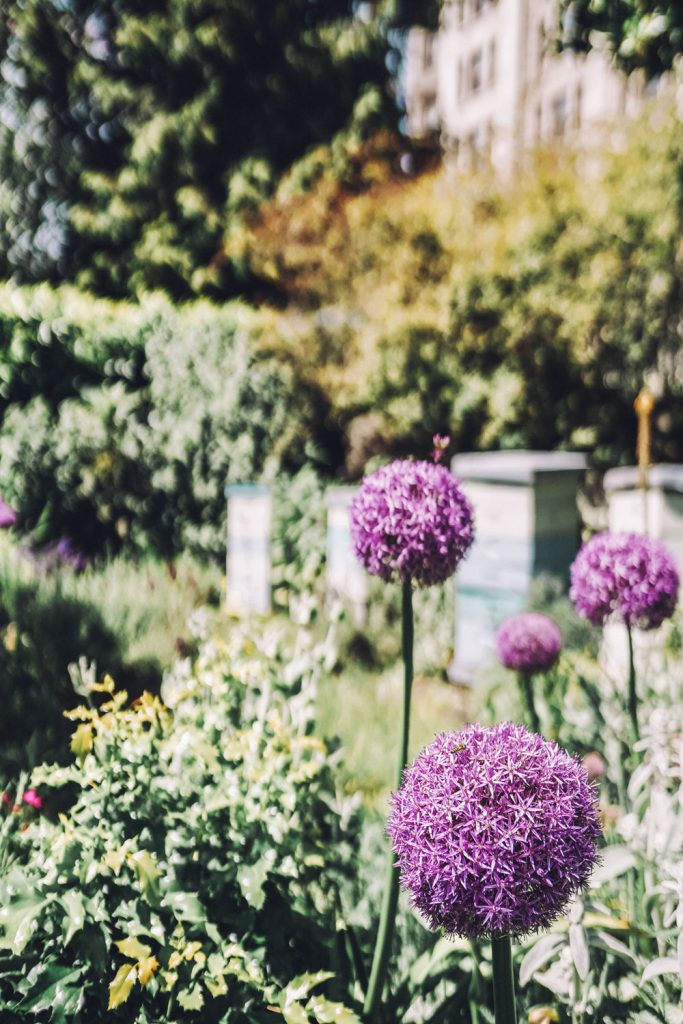 The cherry on top of this whole experience was getting to experience the iconic Empress Tea, which I'll get into in the Where to Eat section, but as a gin lover I was also so excited to be greeted with a little bottle of Empress 1908 Gin! This stunning indigo gin turns into this gorgeous amethyst tone once mixed with tonic water and not only is it a beautiful cocktail, but it's so delicious—the most tasty botanical mix.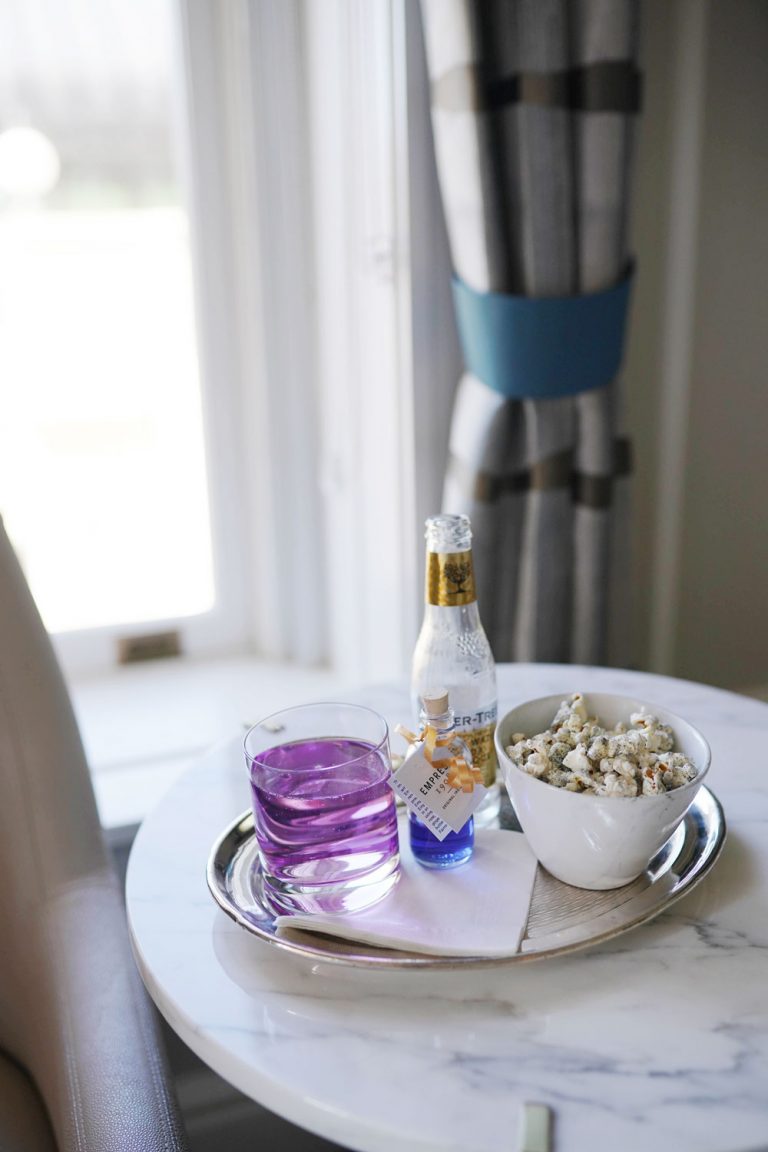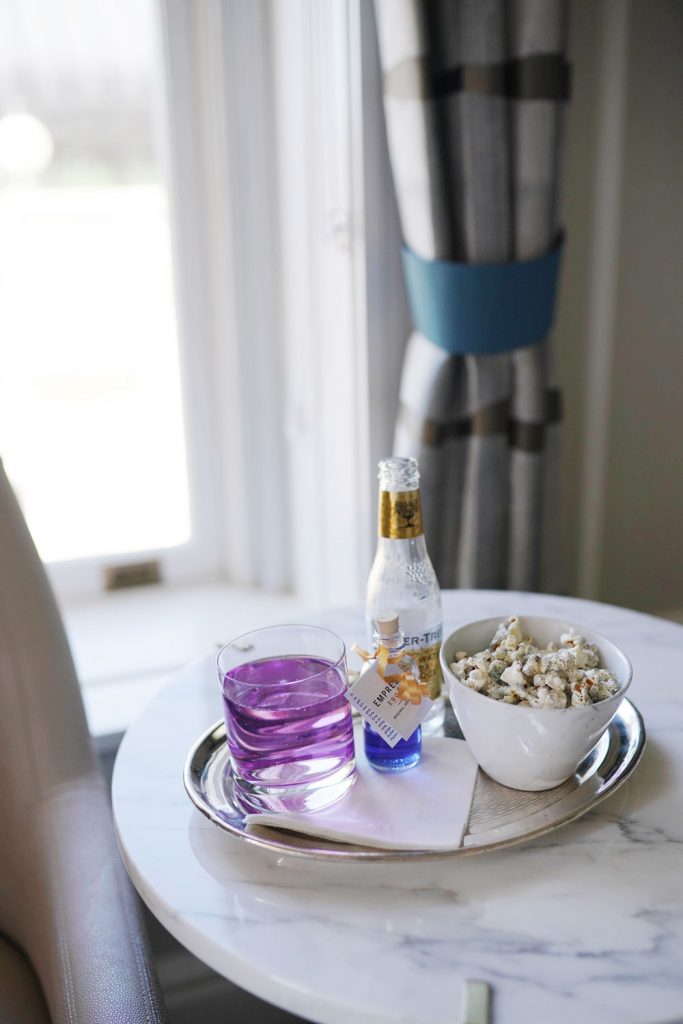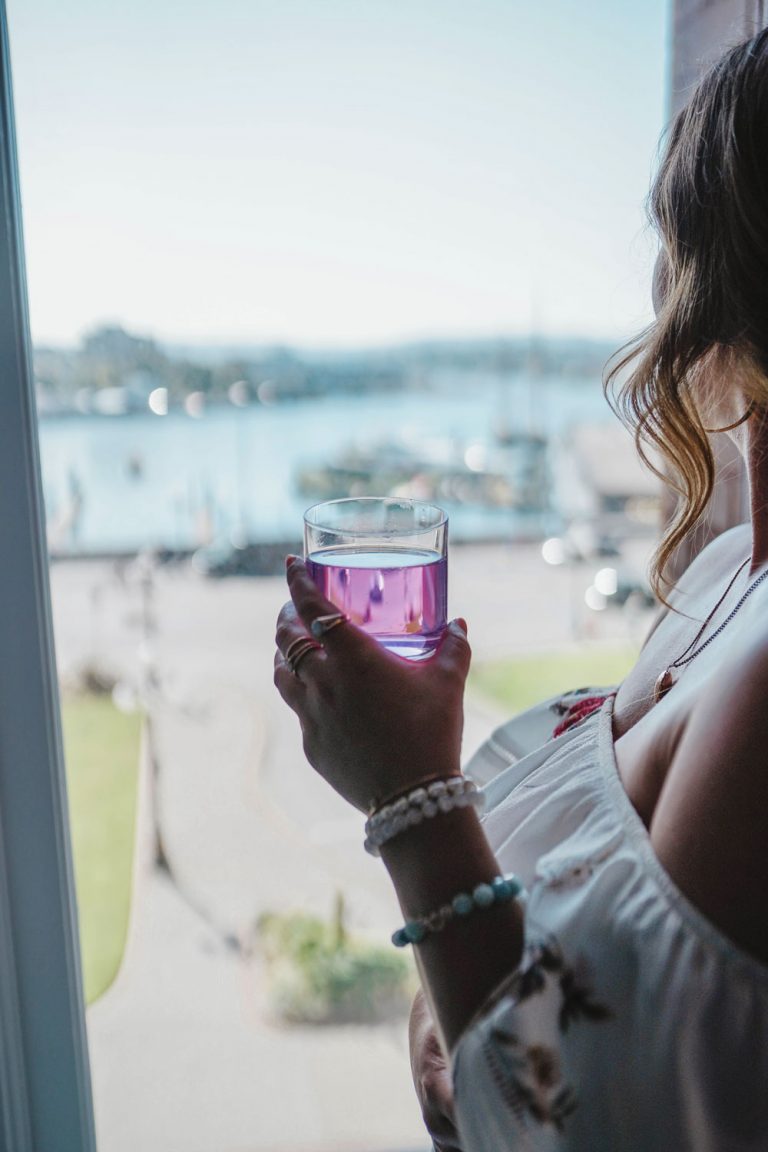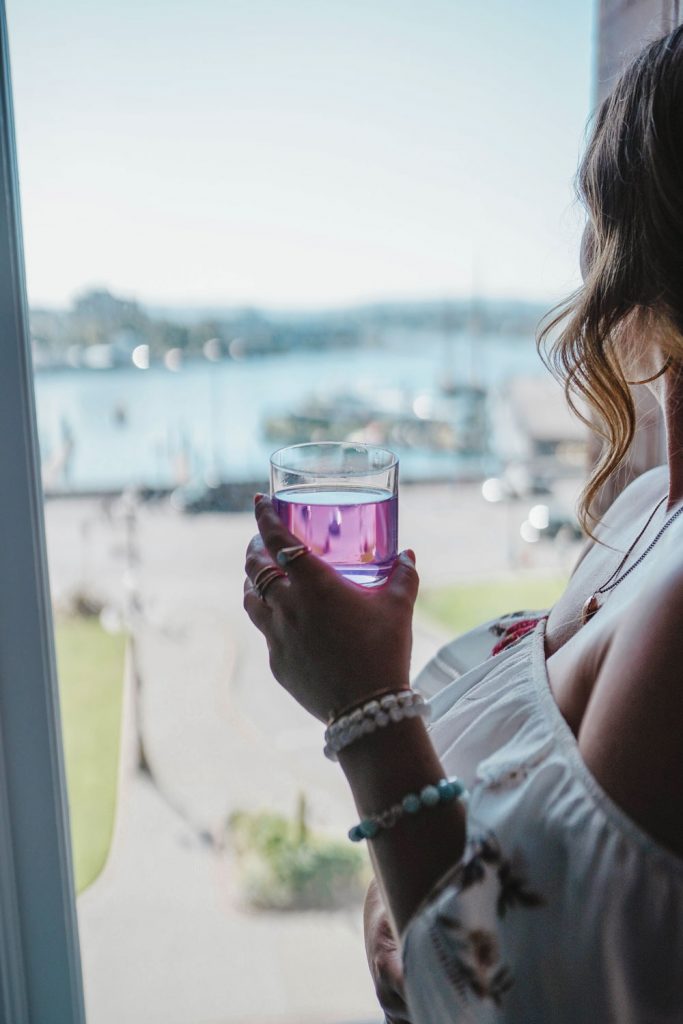 Like I already mentioned, our stay honestly exceeded our expectations and I could not be more grateful to have finally experienced the Fairmont Empress! I'd really urge you to stay here but if you end up elsewhere, still coming for the famous Empress Tea is a must!
---
where to eat
Tea at the Empress
So naturally, let's start with Tea at the Empress! This tradition goes back over a century, and you get an immediate sense of that history when you take your seat in the beautiful Lobby Lounge. Did you know that during the summer months, the Fairmont Empress serves more afternoon tea to visitors than most hotels in London? This just shows how deep the British heritage is in Victoria, and also how iconic and coveted the Tea at the Empress is!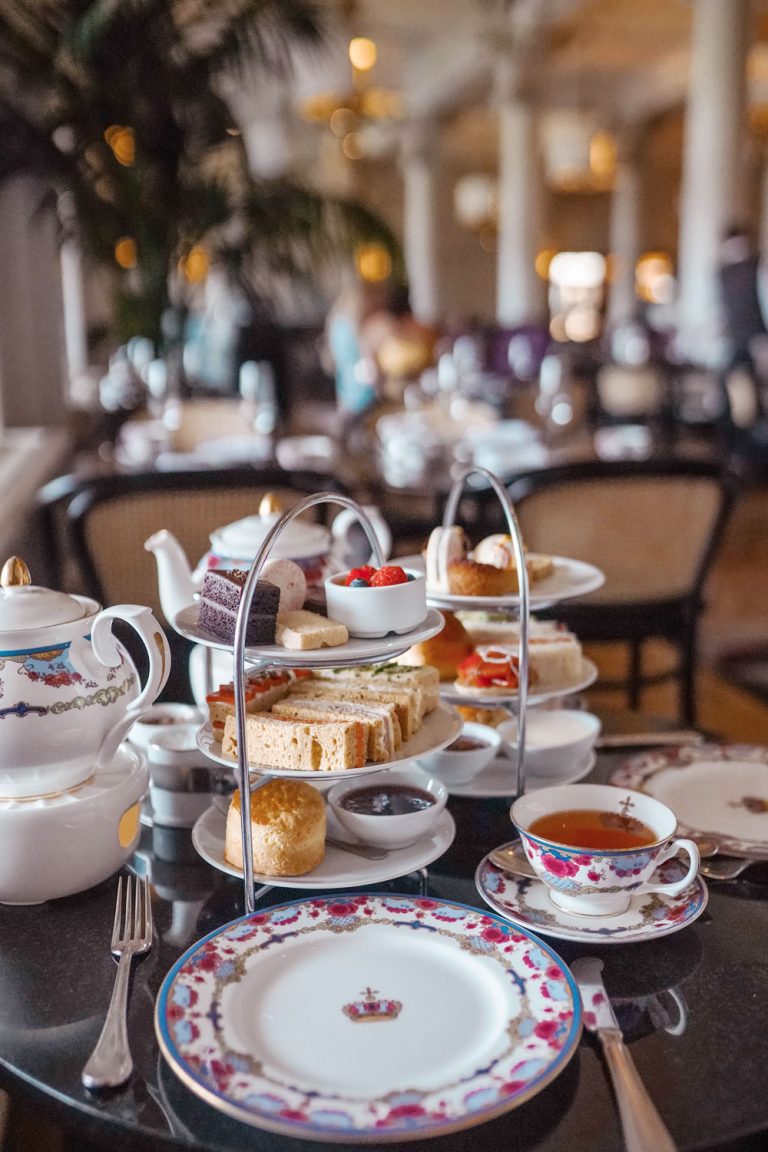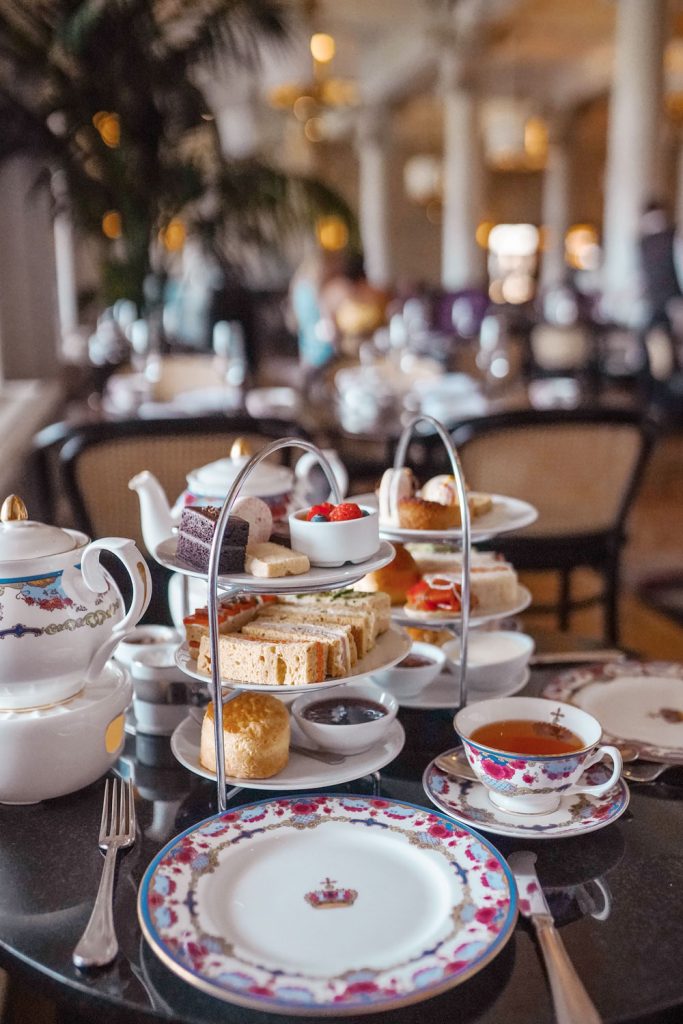 But onto the tea itself—I've recently determined I'm really just too sensitive to wheat to eat it anymore (I tried to kid myself for a long time but since I've committed to cutting it out I feel 100% better in so many ways), so was a bit nervous about having an afternoon tea (which is pretty finger sandwich and scone-centric) but our server Wayne quickly assured me they'd be catering to my wheat-free diet and honestly, I would've never known the difference after sampling everything—it was all beyond delicious.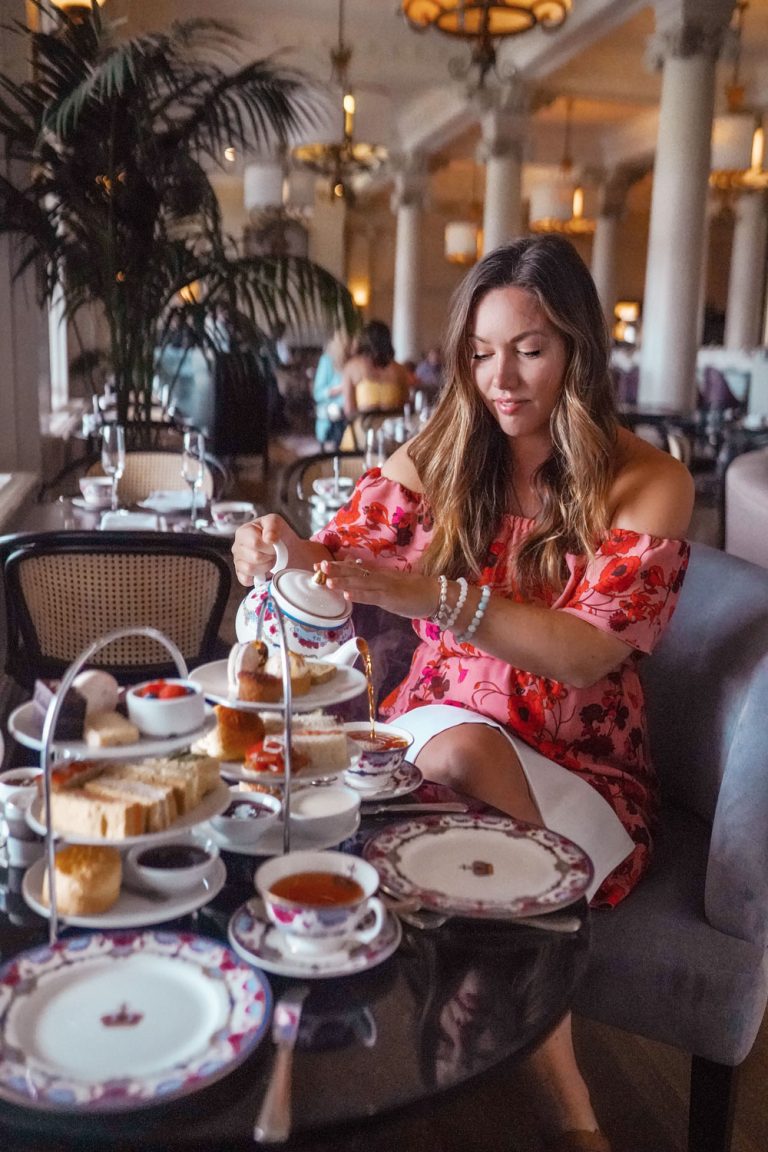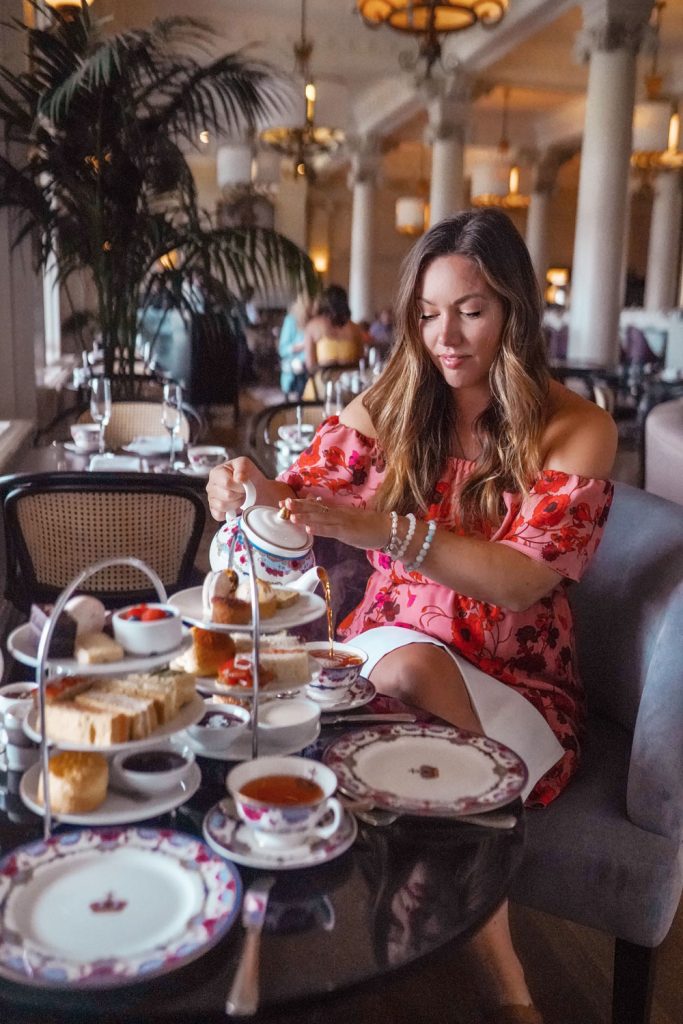 It was such a special experience (not to mention a super tasty one) and something that I would definitely do again on my next trip to Victoria—it's so nice to take that time to hit pause, relax in this gorgeous lounge and take your time enjoying a delicious and iconic experience.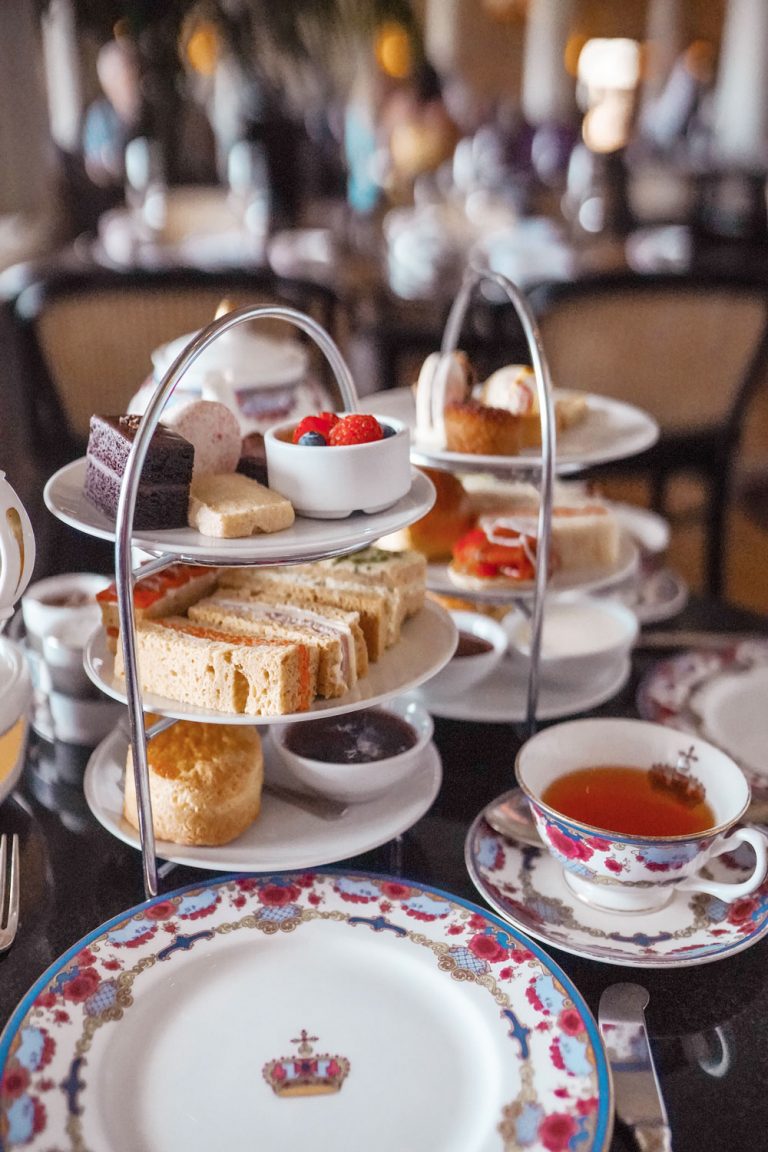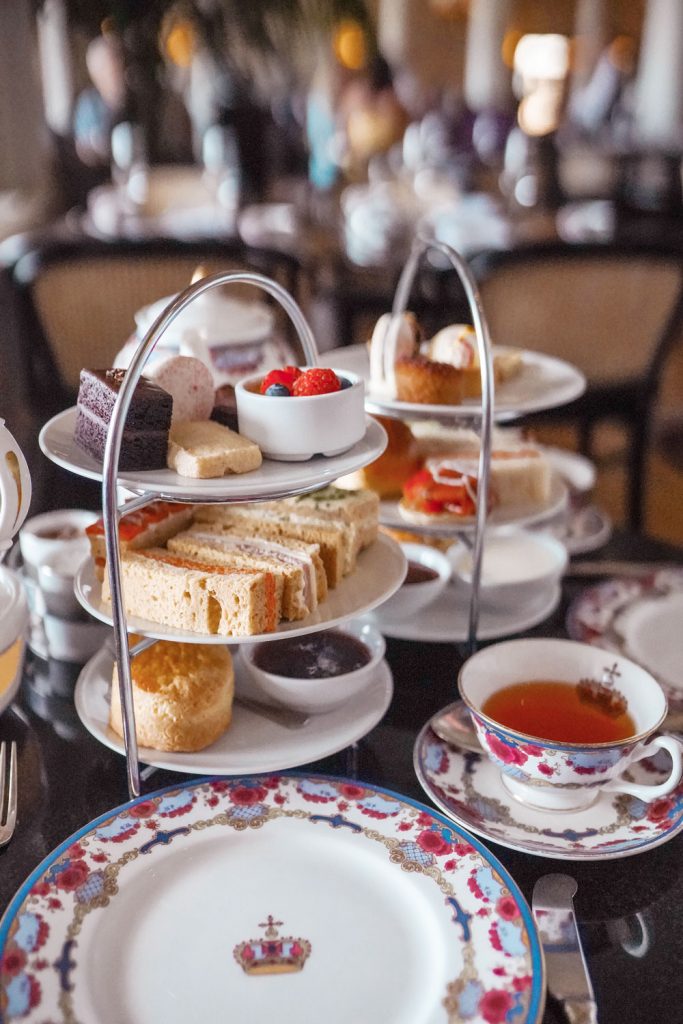 Habit Coffee & Discovery Coffee
My two recommendations for amazing coffee! They definitely beat my usual Victoria coffee experience from back in the day, which was drip coffee from the cafeteria or our local Starbucks.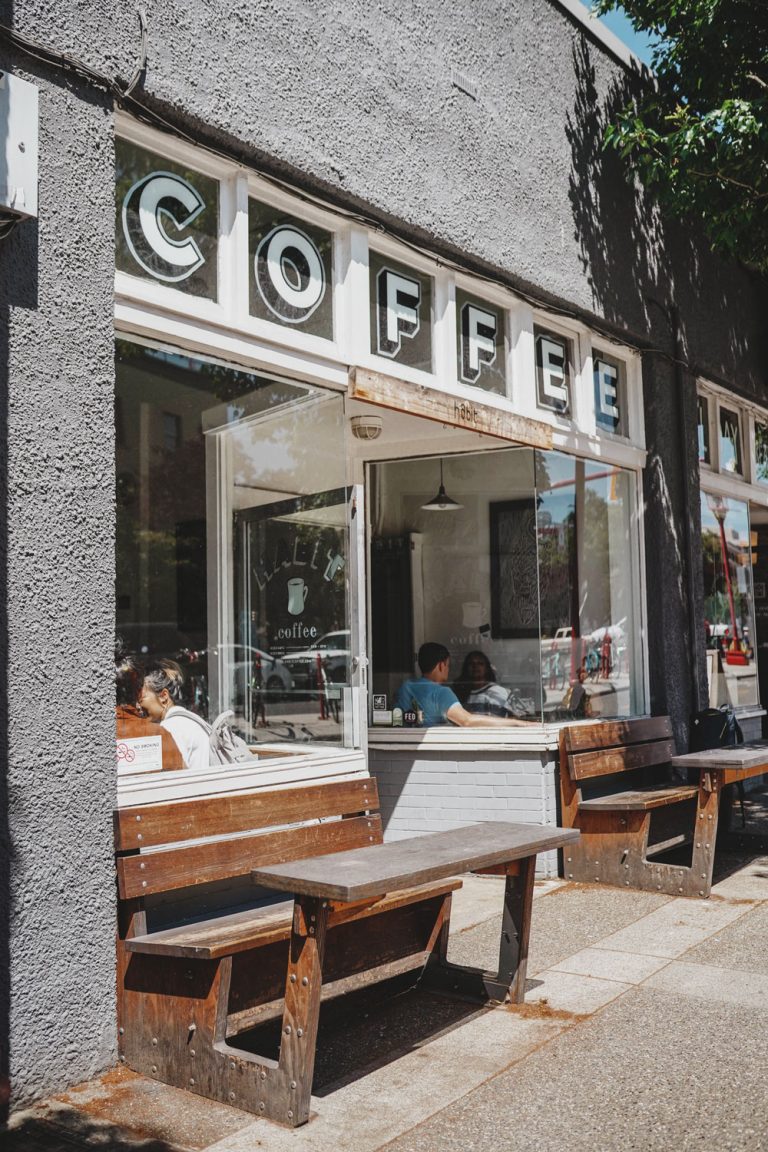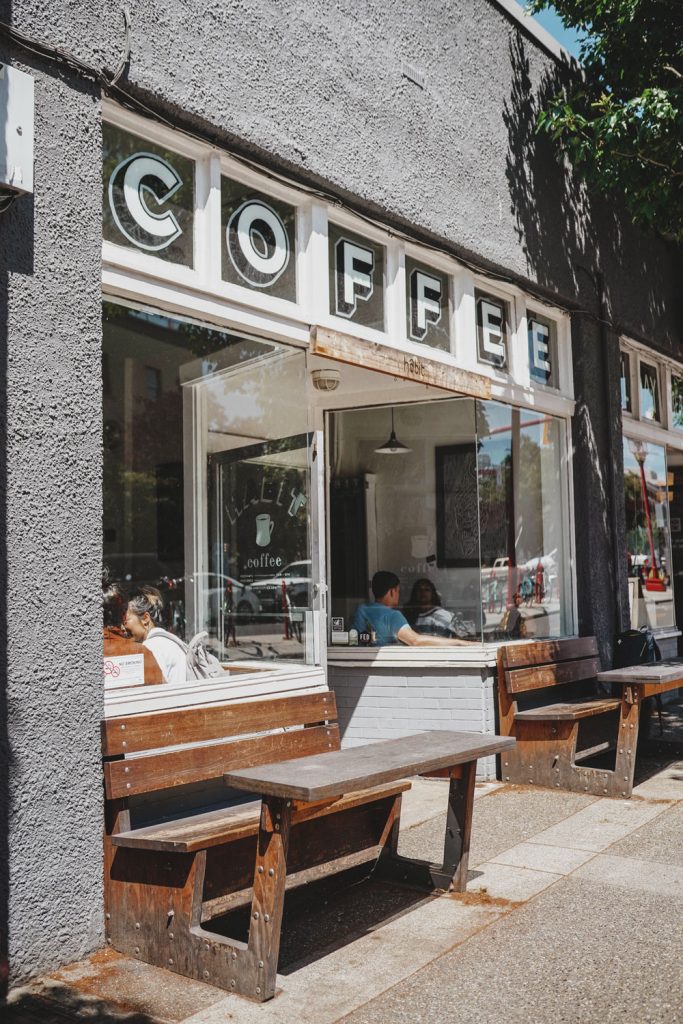 Finn's
We had such an unreal meal here at Finn's—overlooking the harbour, Finn's is a beautifully decorated space and we were really lucky to be sat at the patio to take in the ocean views. We're both big seafood lovers, so naturally had to opt for some oysters before moving on to our entrees. I got the halibut over pesto risotto (drooling thinking about it) and Matt got the fish tacos, both were honestly so amazing, so fresh and both cooked perfectly. We finished off with a delicious pana cotta dotted with fresh raspberries. One of those meals you'll always remember!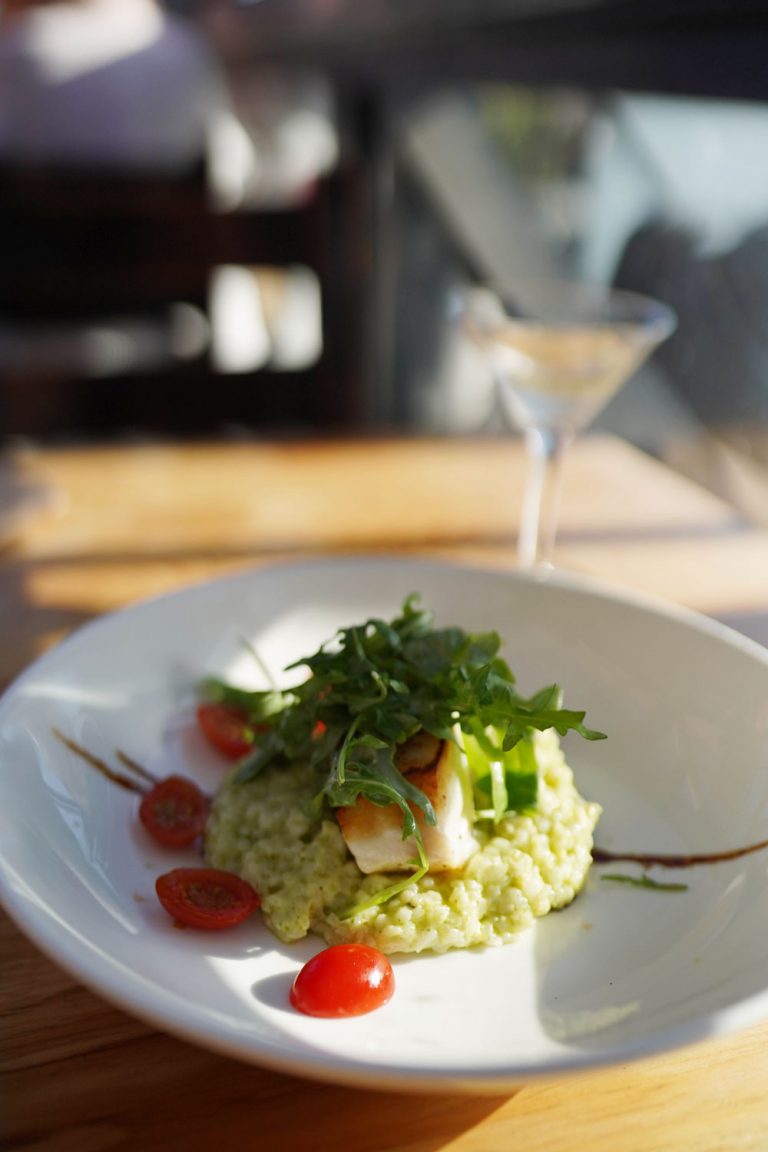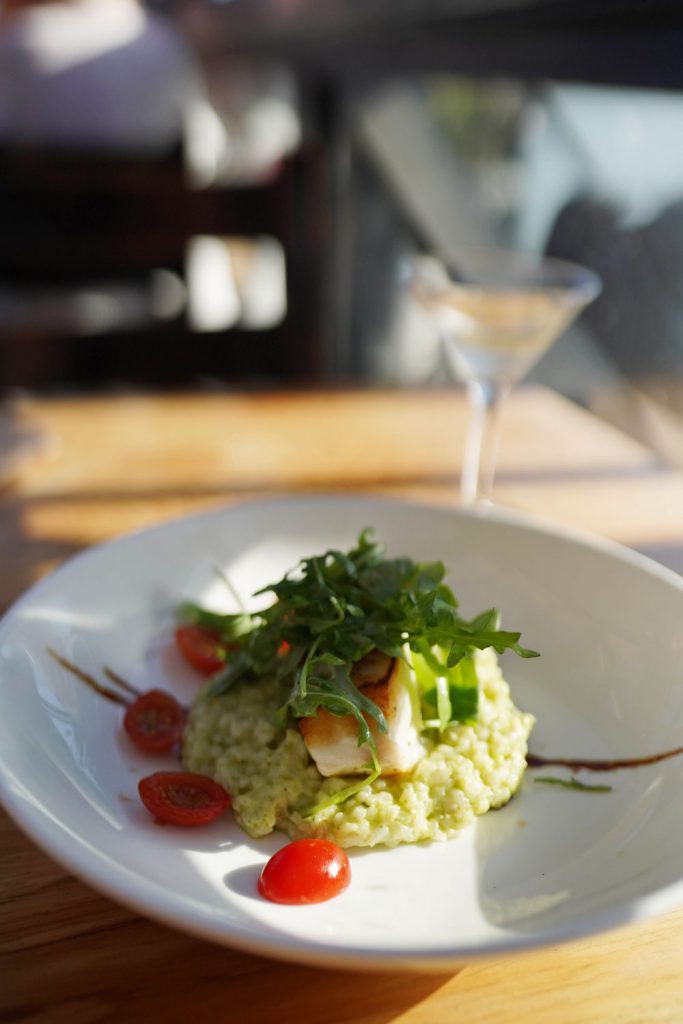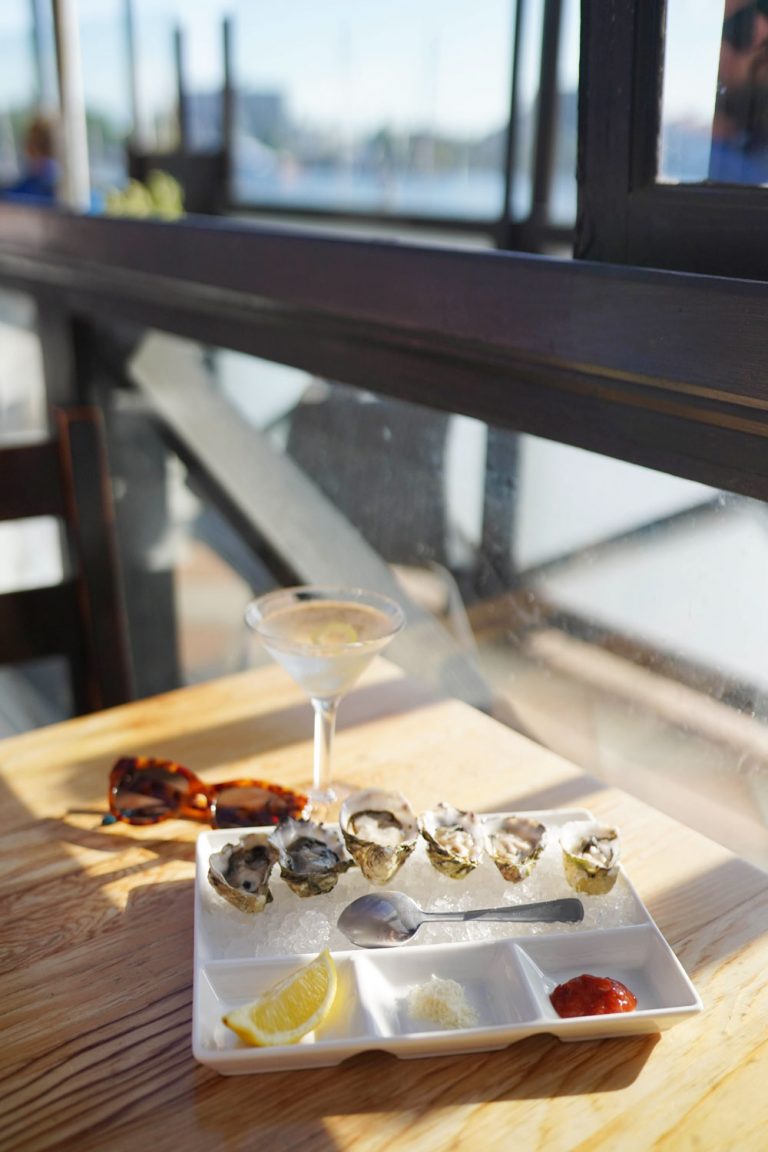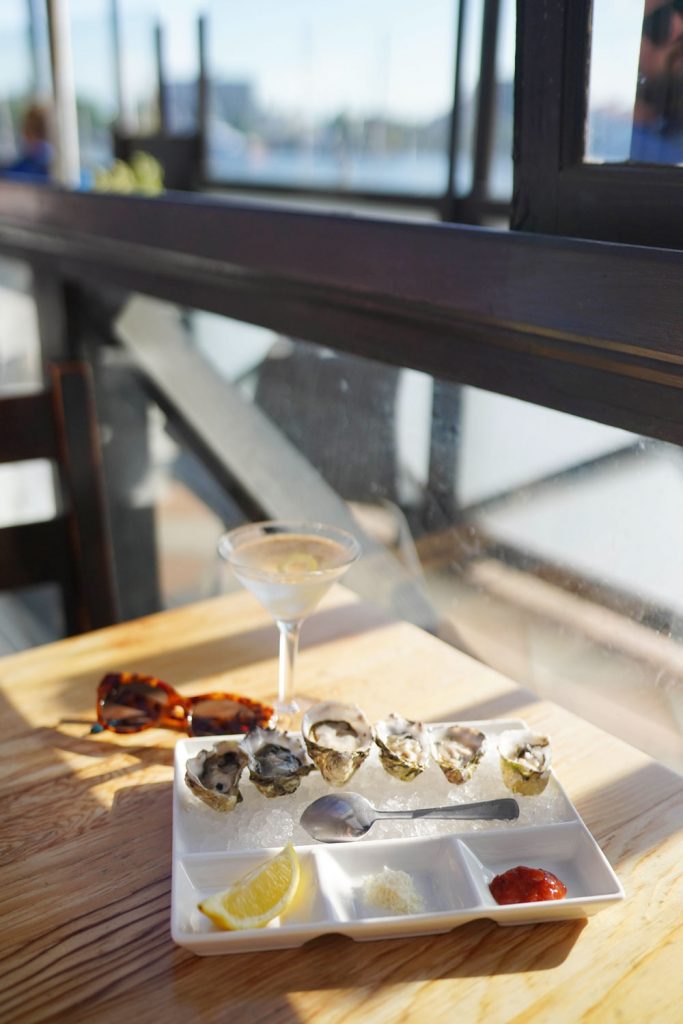 Il Covo Trattoria
Speaking of meals you won't be forgetting any time soon, Il Covo Trattoria was beyond incredible. Italian food is my absolute favourite type of food (which is a bit sad now because I have to be careful about not consuming too much wheat) but I decided it'd be worth having the gnocchi and…it was. And oddly I didn't have any wheat reactions either! It was the most insanely tasty gnocchi ever and Matt had the lasagne, which he said was unbelievable and the best he'd had (and he has lasagne everywhere, it's his Italian go-to). The restaurant was also so beautiful—my dad thinks he's Italian (I seriously think he's going to start exclusively signing off on emails now as Arturo rather than Art) so if I get to bring my parents to Vic any time soon, we'll be beelining it to Il Covo.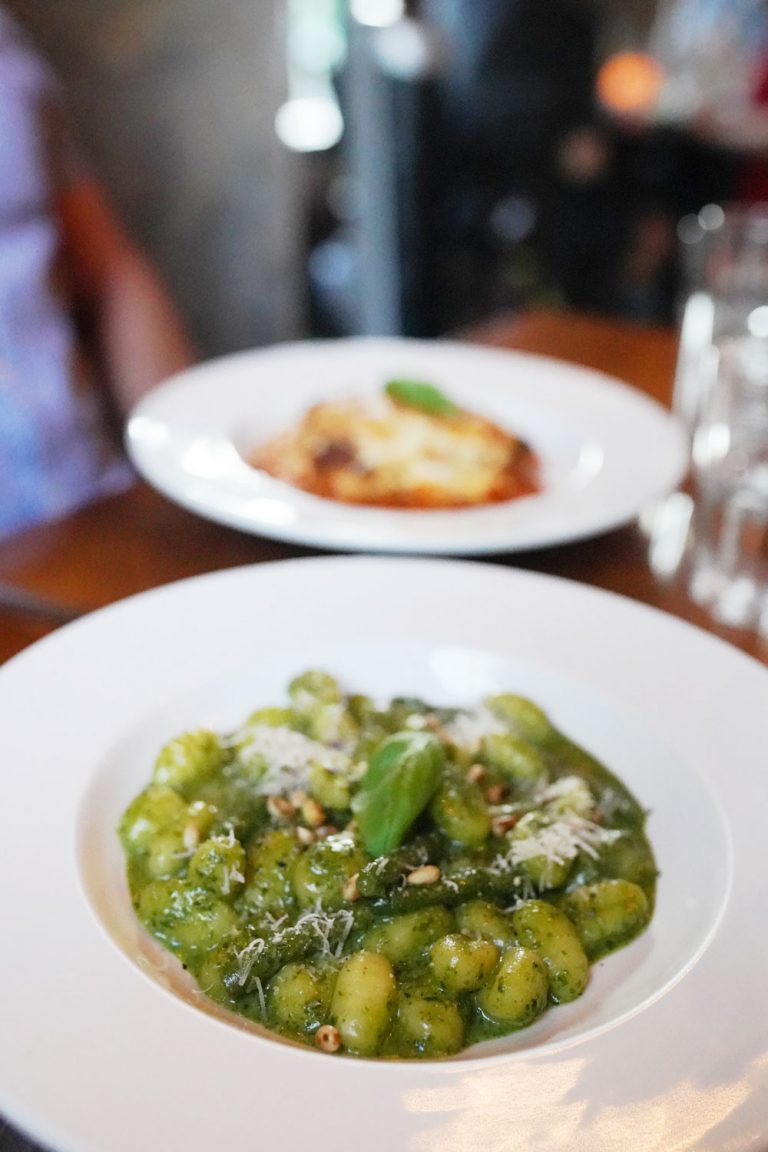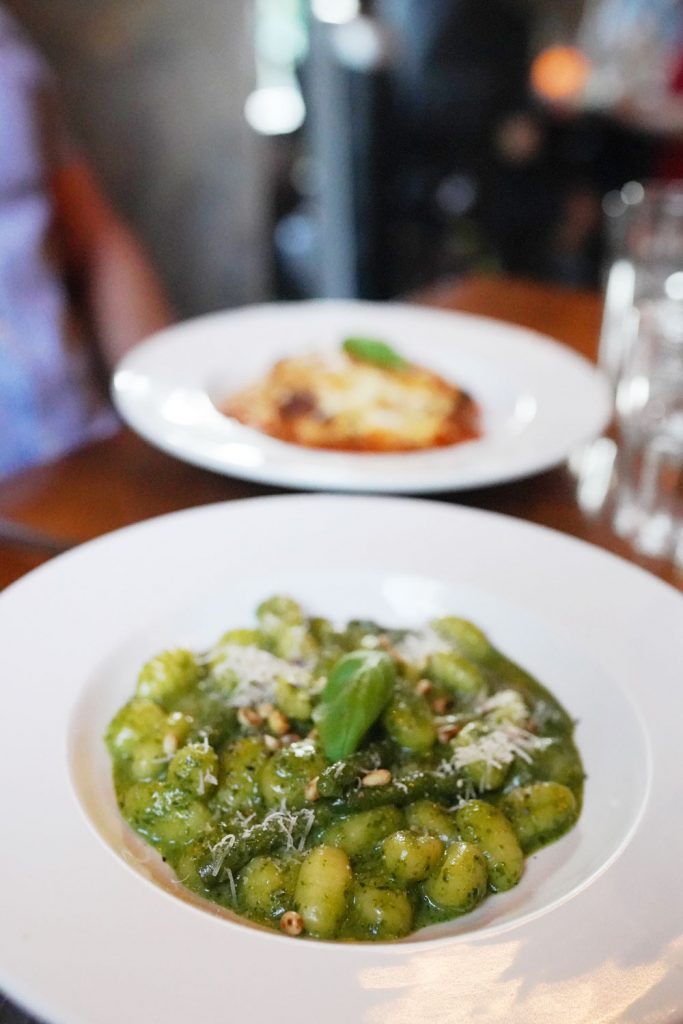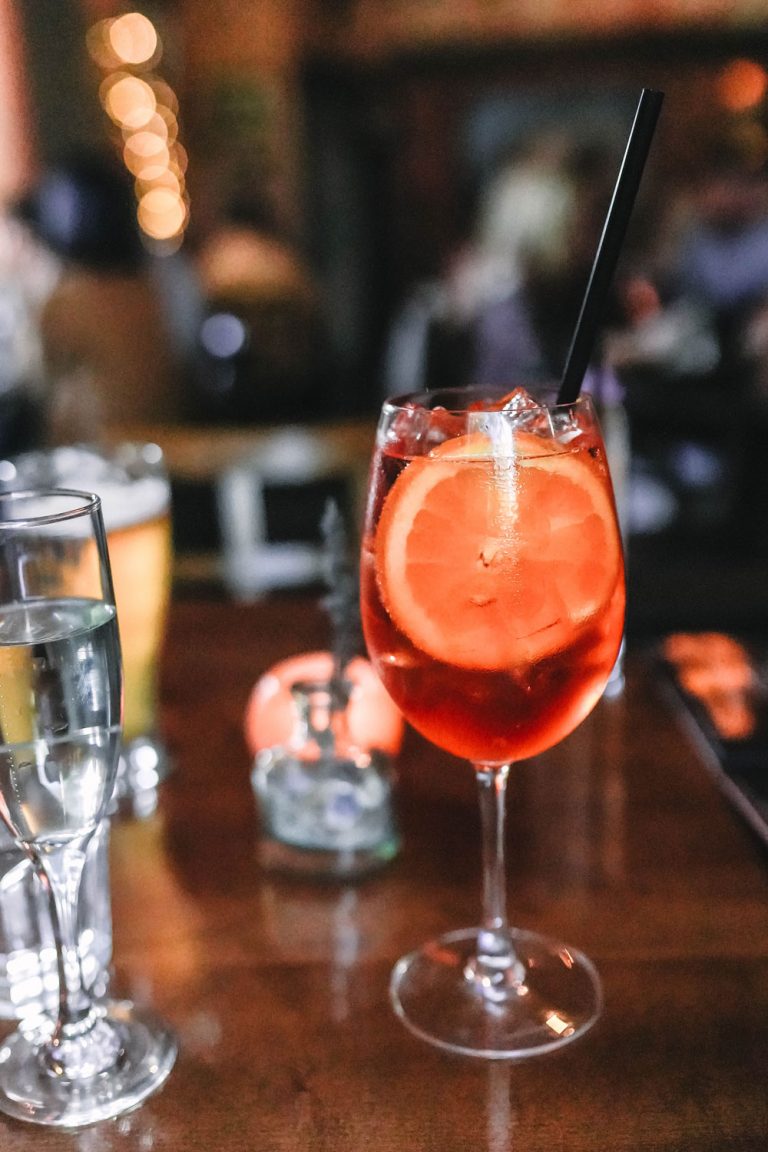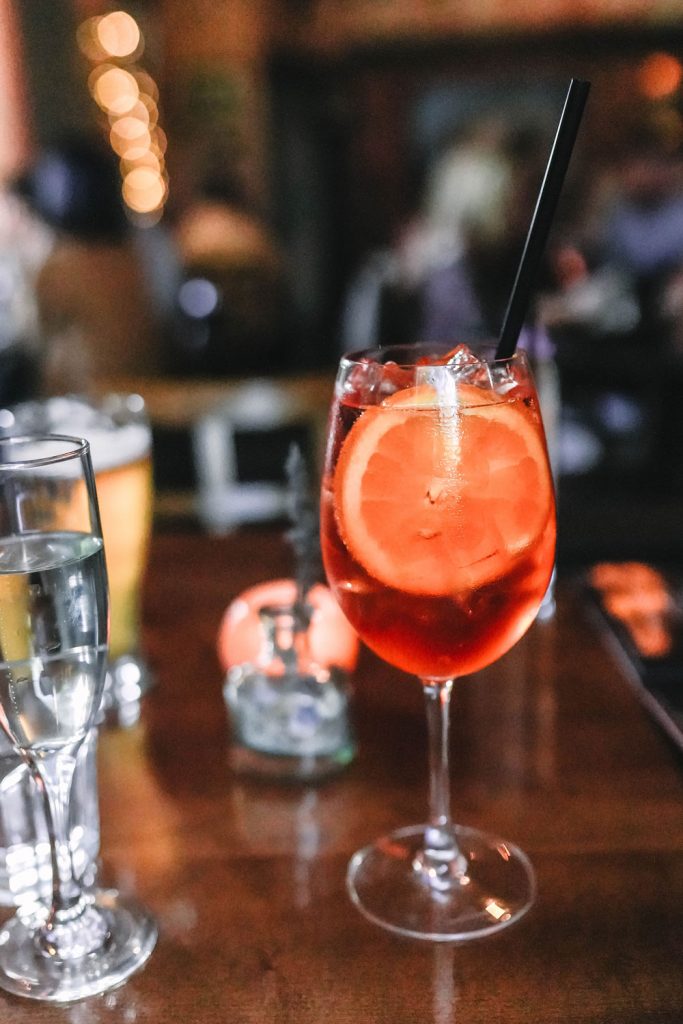 A Few More Recommendations
You can do a brewery route (which I share a bit more about in this guide from a couple of years ago) but even if I don't go to any other breweries, I always love visiting Canoe Club. They have a gorgeous space and patio, and also brew their own beers! Their food is amazing as well. Mo:Lé, Blue Fox and Jam are all amazing options for breakfast. OLO and Nourish are both restaurants highlighting cuisine that's very Victoria, so great options to visit too!
---
pin me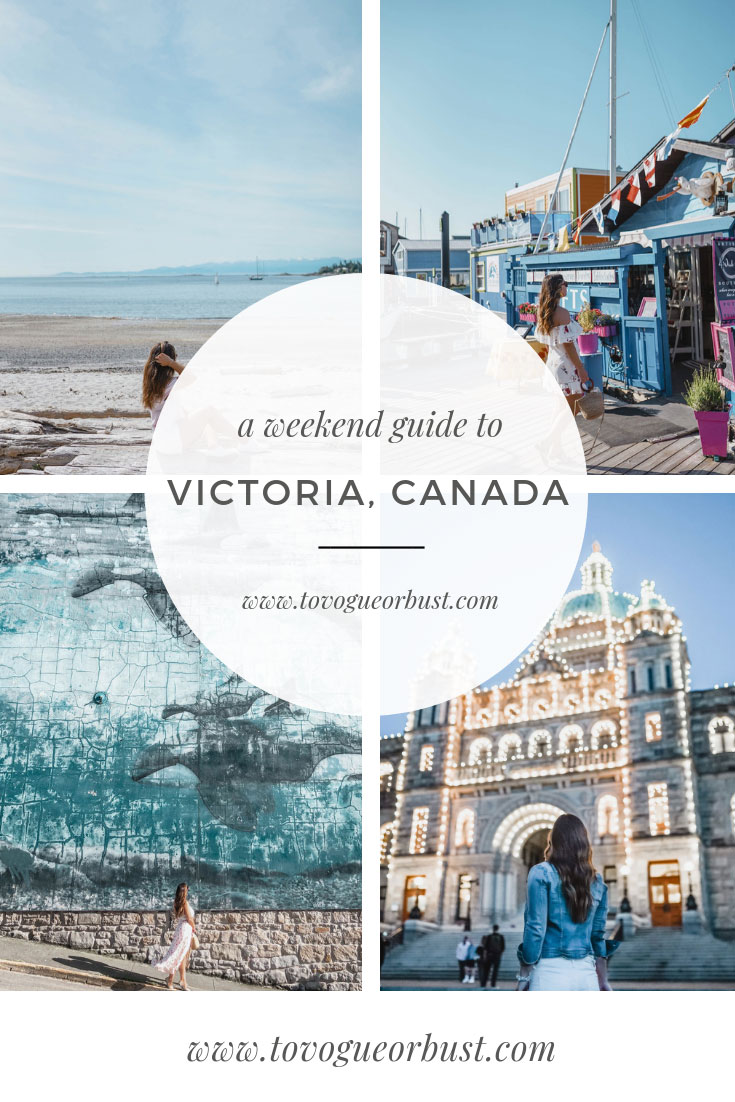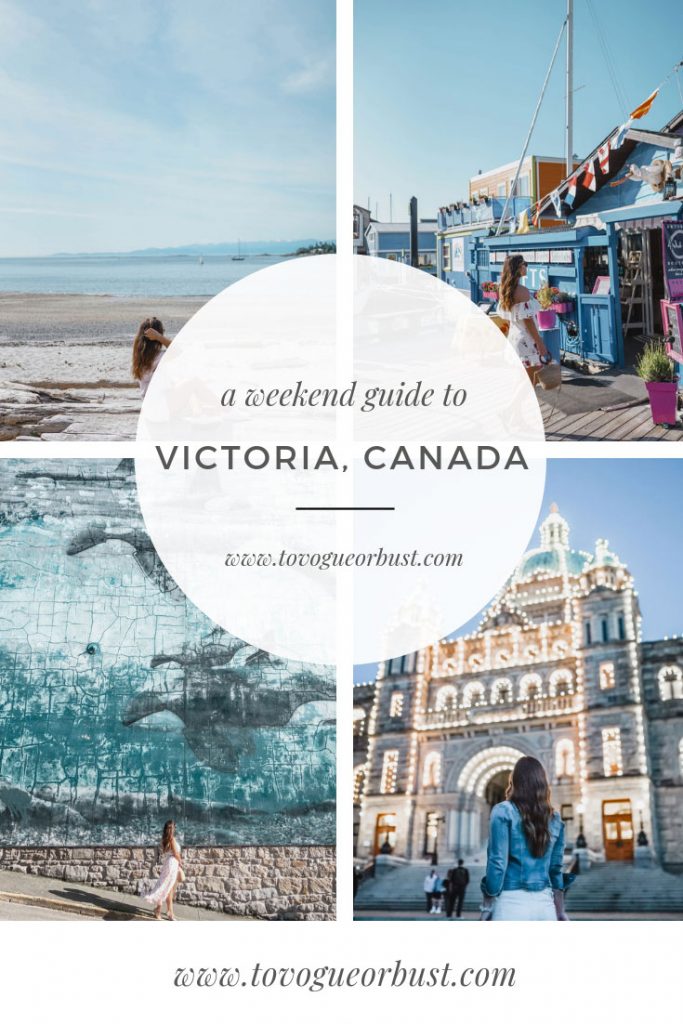 I want to say a massive thank you to Tourism Victoria and V2V Vacations, Fairmont Empress and Helijet for such an amazing experience in my old one-time home! I love, love, love Victoria and couldn't suggest enough making the visit, particularly if you're visiting the West Coast as it is to see Vancouver or Whistler! You can see more of my guides to Victoria here and be sure to pin the image below to keep this guide on hand for your next Victoria trip!