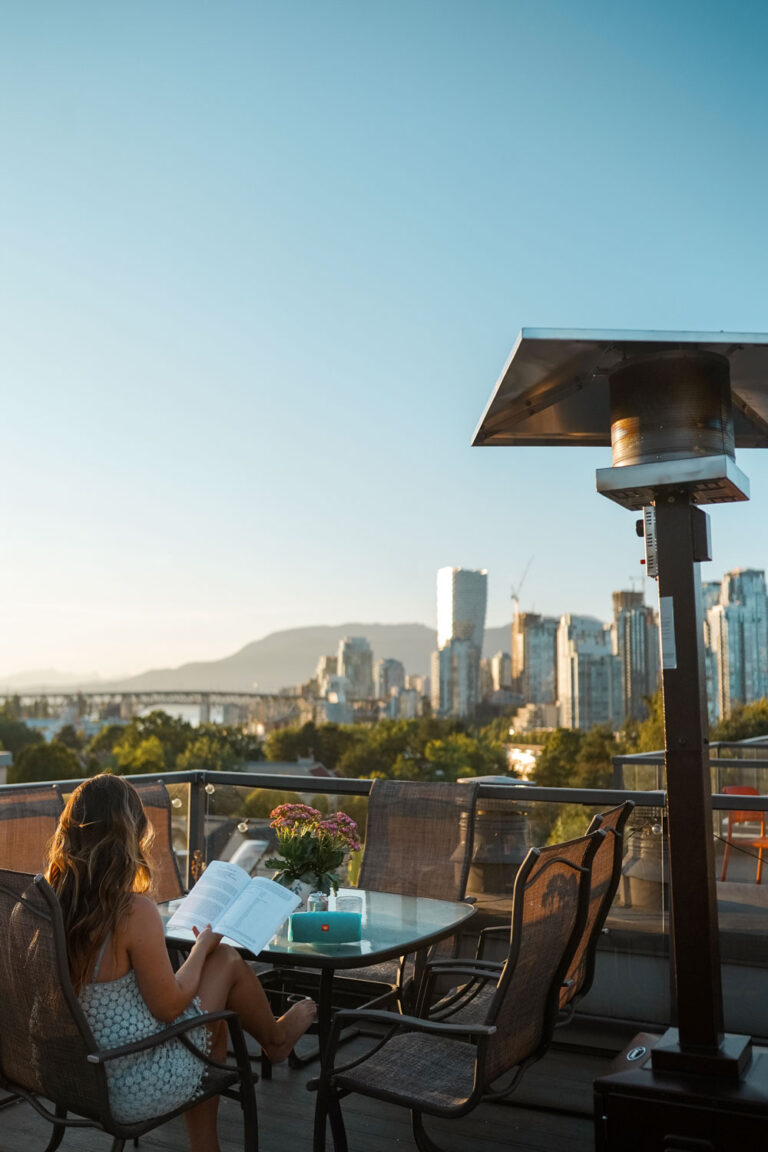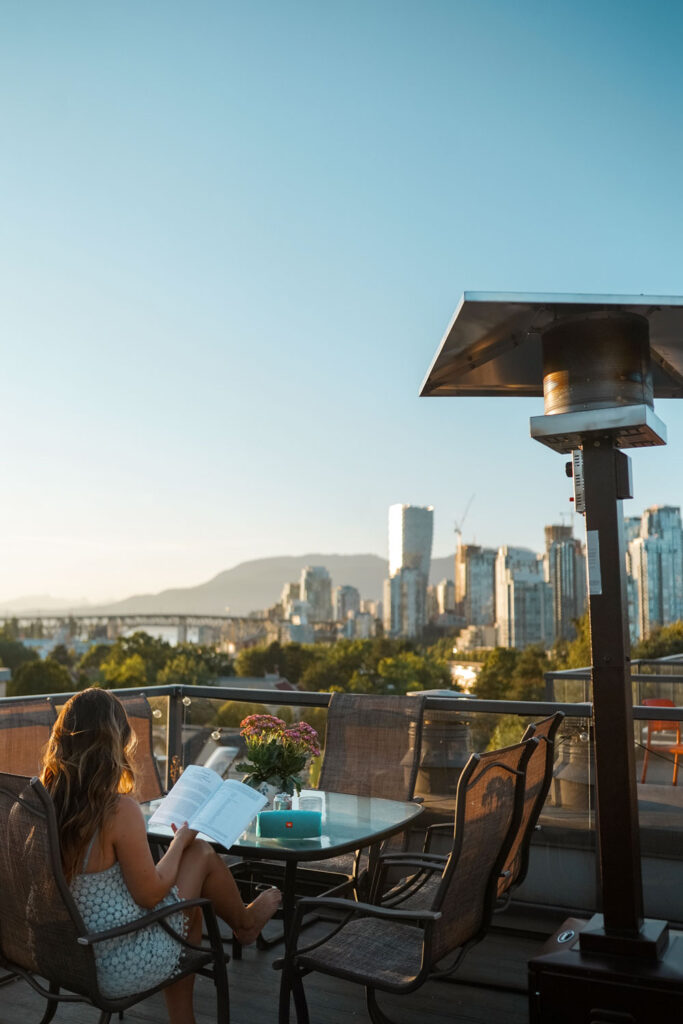 When Matt and I first toured our apartment however many years ago (I think 6?), we immediately loved the interior—airy, tons of windows (almost too many windows, honestly—it's like being in an oven in here in the summer), good space, etc. But it was when we were brought up these mysterious stairs jutting out right in front of our entrance that we were officially sold on the place.
Upon walking up and turning to face the city, the view that we were met with was pretty mind-blowing, and continues to amaze us every time we're up there, even all these years later.
Our landlord gave us a second to talk things over (as they do) and we both just looked at each other and nodded. With a rooftop patio like this, even if some of our appliances in the apartment were very likely well past their prime, this would be a dream apartment.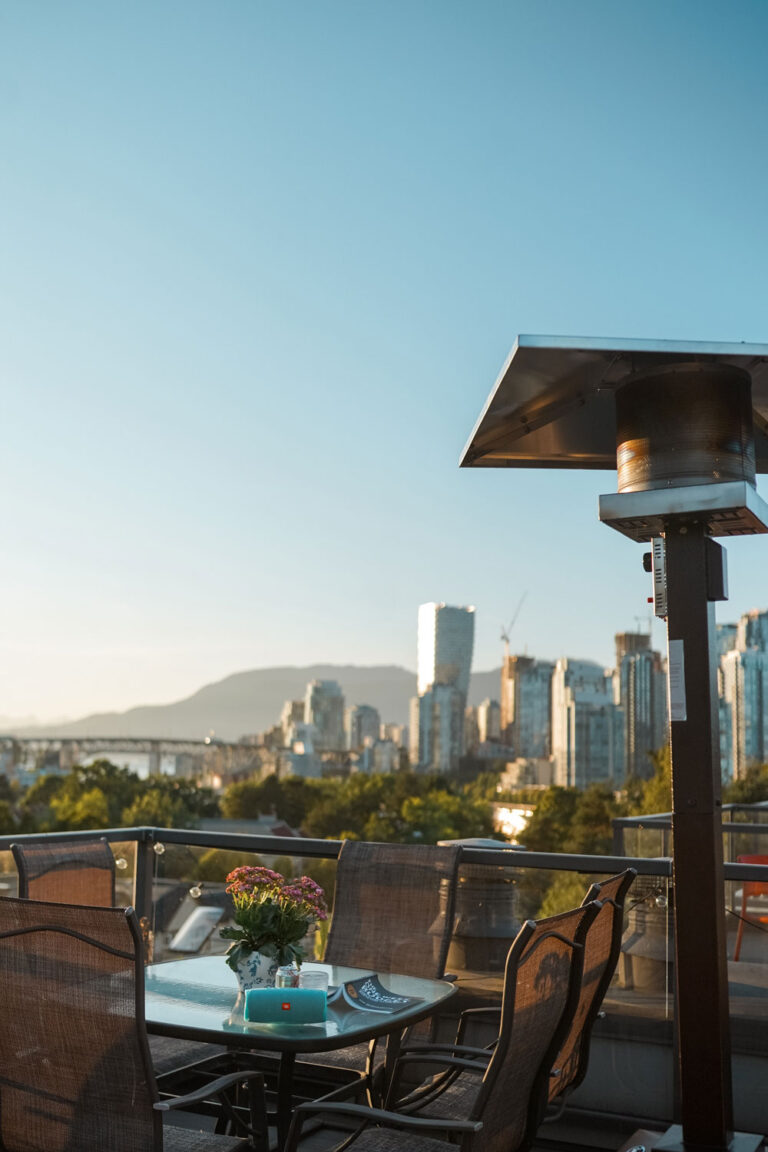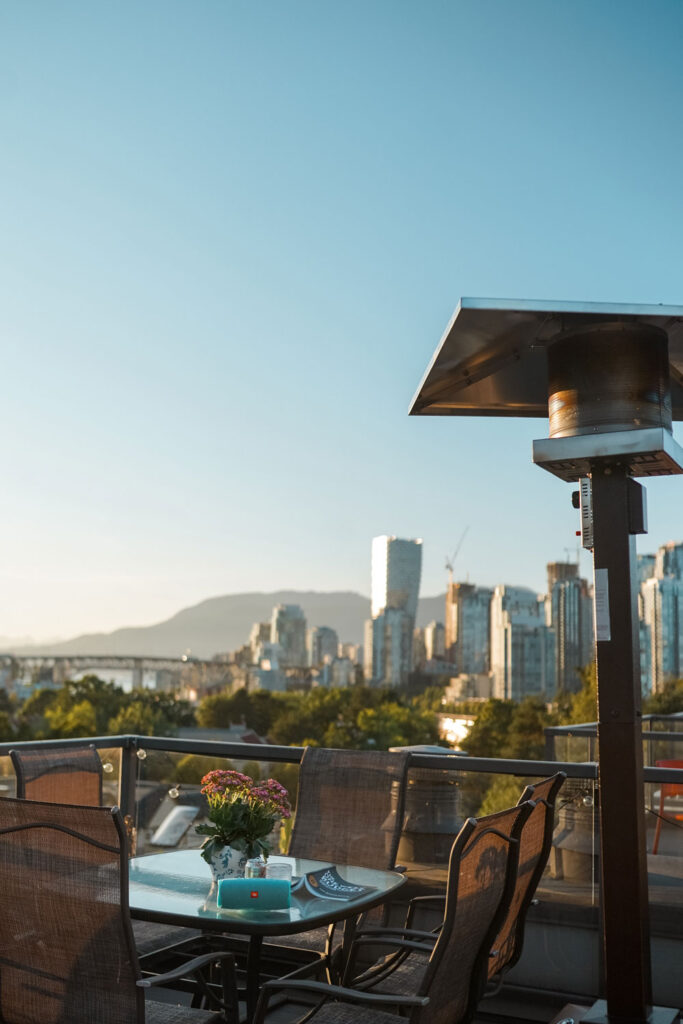 And honestly, for the most part, it has been! Which is why it's been so hard to leave it, and why really the only reason we would move is when the baby gets to be too big for this space. We just love it and have spent so many incredible summers (and springs and falls, for that matter) upstairs, either just the two of us having a quiet read or during one of our big patio parties. With all of us being home so much right now and with the knowledge that as I'm officially in my third trimester now, bebe's arrival is rapidly approaching and there may be an expiration date on how many more summers we can enjoy here, it was that much more important to us to make sure we enjoy it as much as we can, and who better to go to for any update than Best Buy Canada.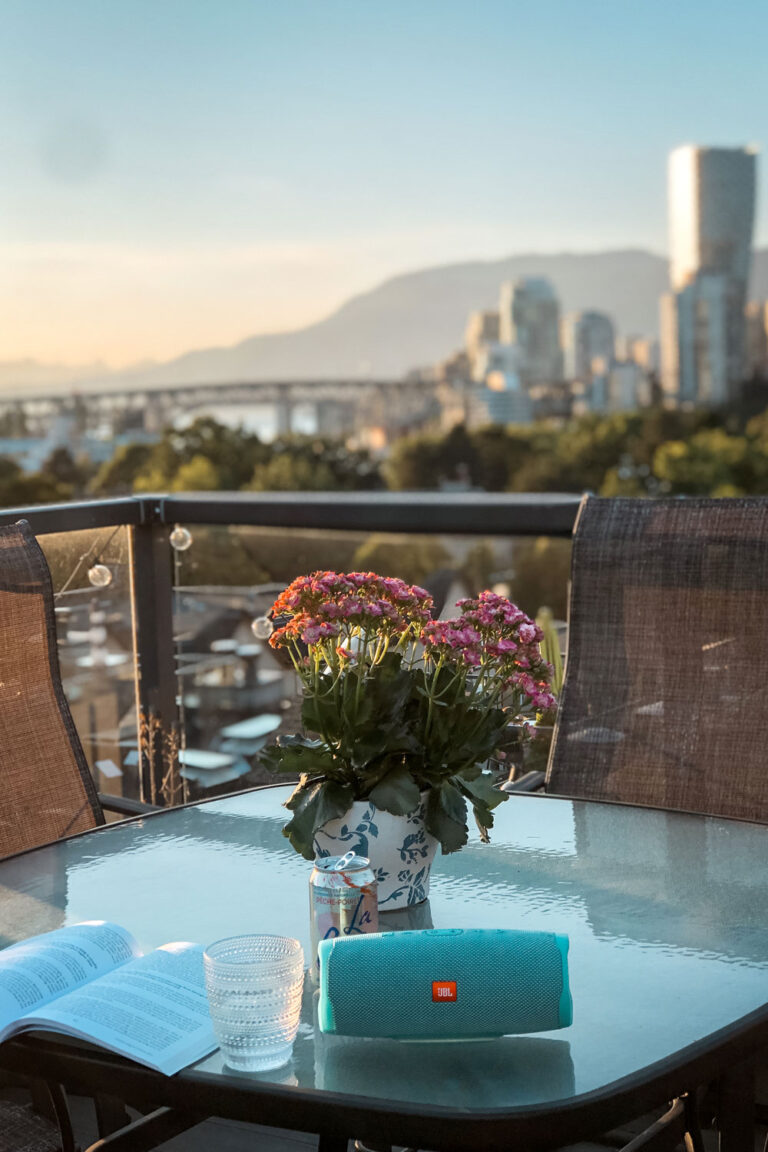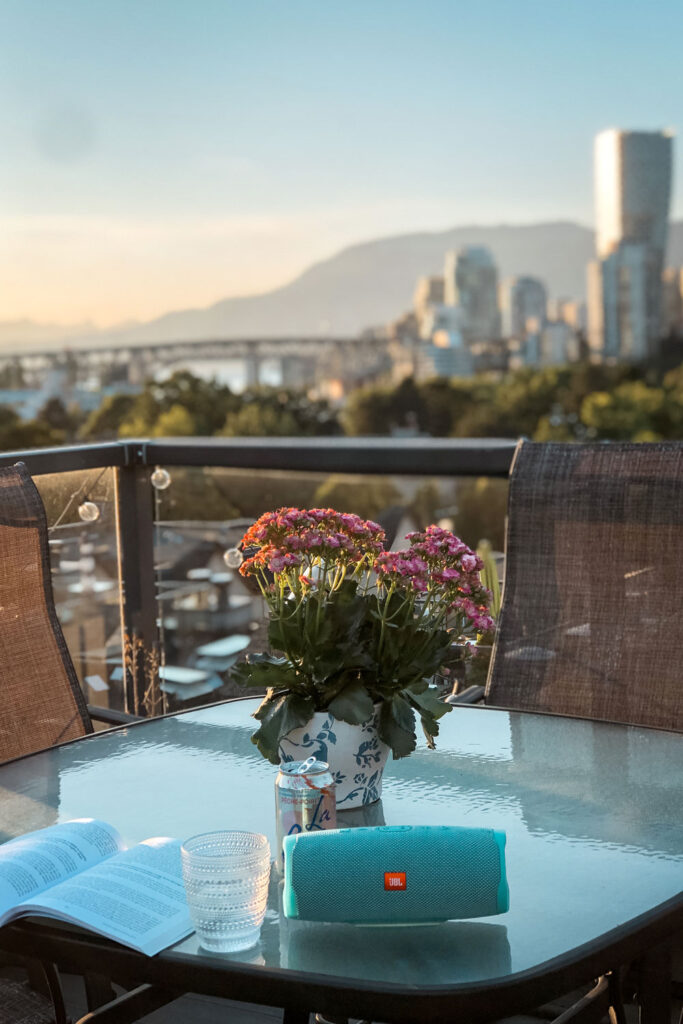 I got my JBL Charge 4 from Best Buy last summer (you can see it here) and I've gotten so much use out of it, particularly this summer! Whether it's being thrown on the back of my bike for a park hang or more often than not, sitting on our patio table as we gardened earlier this year during the spring or when we're reading and soaking in some rays during these long summer days, it's used most days. It has up to 20 hours of playtime which is insane (as I'm notoriously the most forgetful person when it comes to charging), the audio quality is unbelievable and best of all, it's waterproof! While I haven't been taking it up to the cabin as much as I'd like (though I will be up there again later this summer), it has definitely survived an accidental plunge in water a few times in the past and already this summer, has had a couple glasses of water encroaching on it a few times as well. Obviously, Best Buy has a ton of amazing speaker options (I also have the Ultimate Ears WONDERBOOM which is a fave for trips since it's so tiny), but this has been the one I've turned to again & again, it's amazing!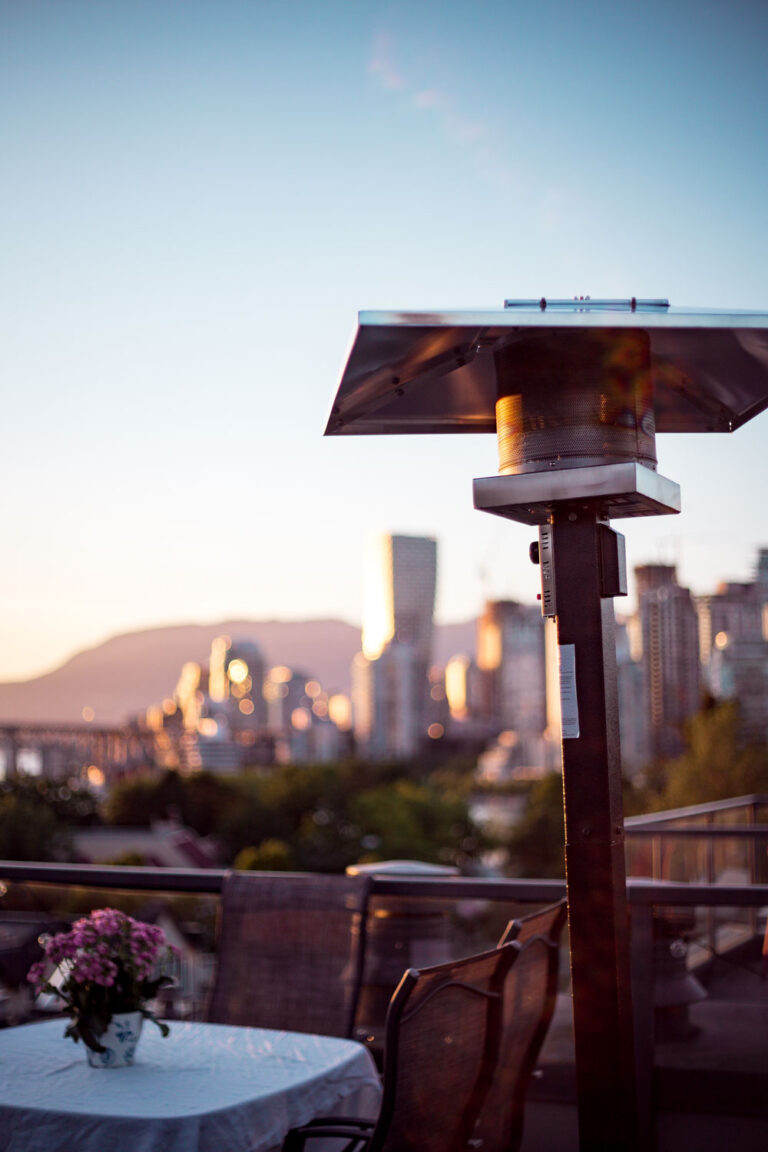 The new piece that we're so excited about though is our Paramount Square Mocha Patio Heater! We've been talking about getting a heater for our patio forever, mostly because we'd always have a few freezing guests during our summer get-togethers (one thing about Vancouver summers, very rarely does it ever stay warm enough throughout the evening to forego a sweater!), but also because it really extends our ability to enjoy the patio, which as mentioned is such a focus for us this year! Particularly since we're benching our parties we love so much for the year, we really just want to focus on getting that quiet time up there as just the two of us before our wee one comes in literally 3 months now.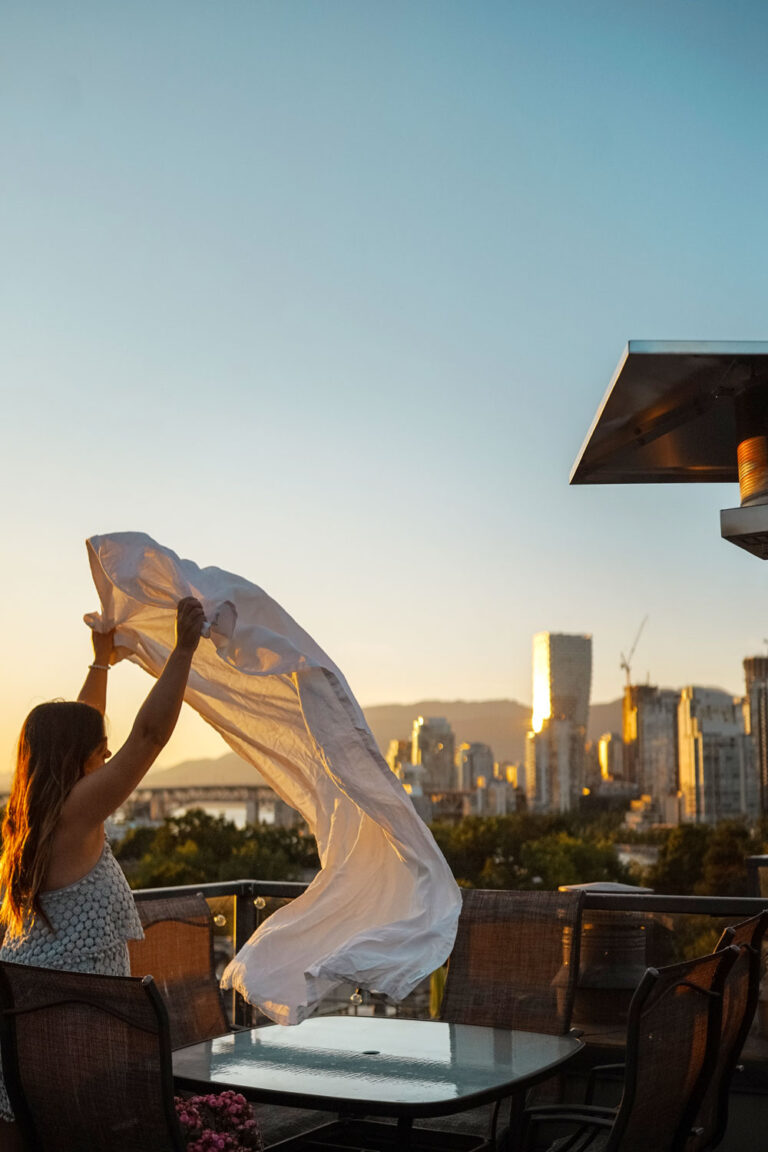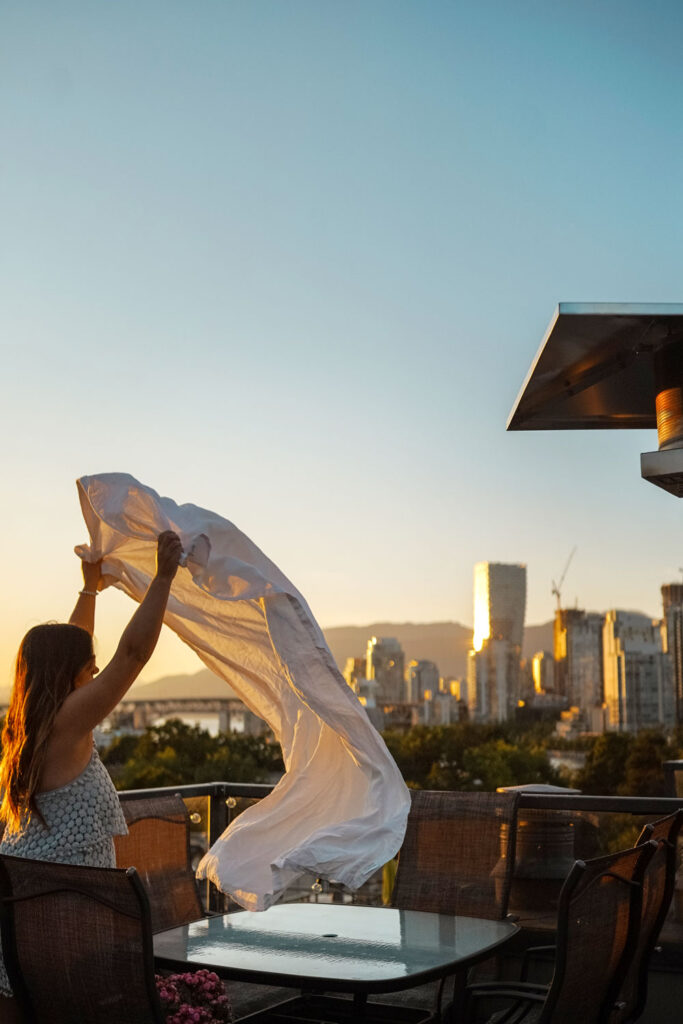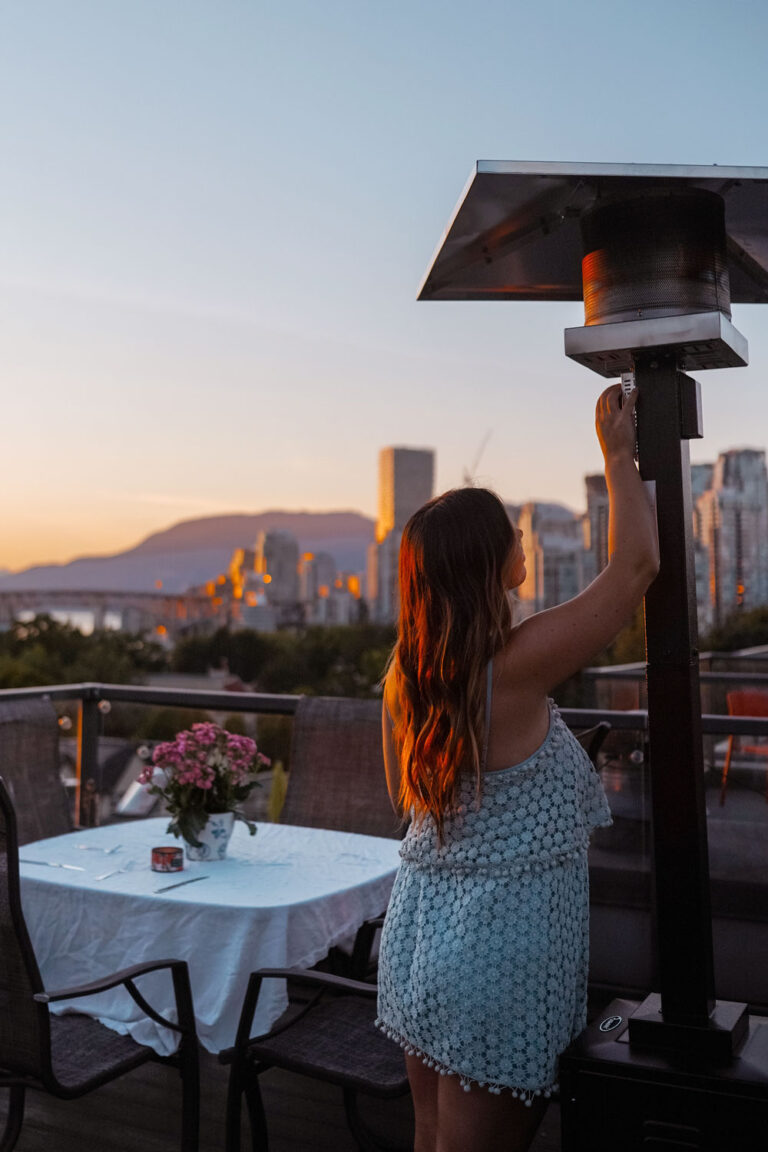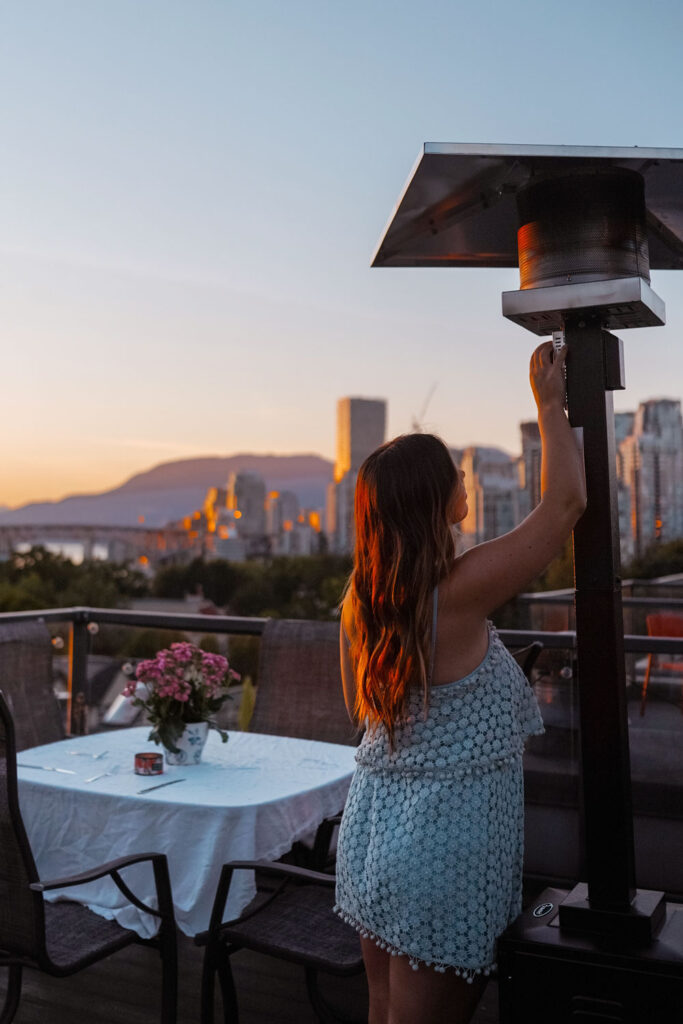 First of all, this heater is so powerful. With the flame set to stronger, I was literally roasting in just my sundress the other night, well after the sun had gone down. So whether it's for a get-together year round (because we also love our Christmas parties and if it's a clear night, why not send some overflow up there?) or just to enjoy a really beautiful late summer or fall evening without having to bundle up like crazy, we know that this heater is powerful enough to keep us warm throughout the year. Obviously, you can reduce the heat strength as well to just have a little warm glow too!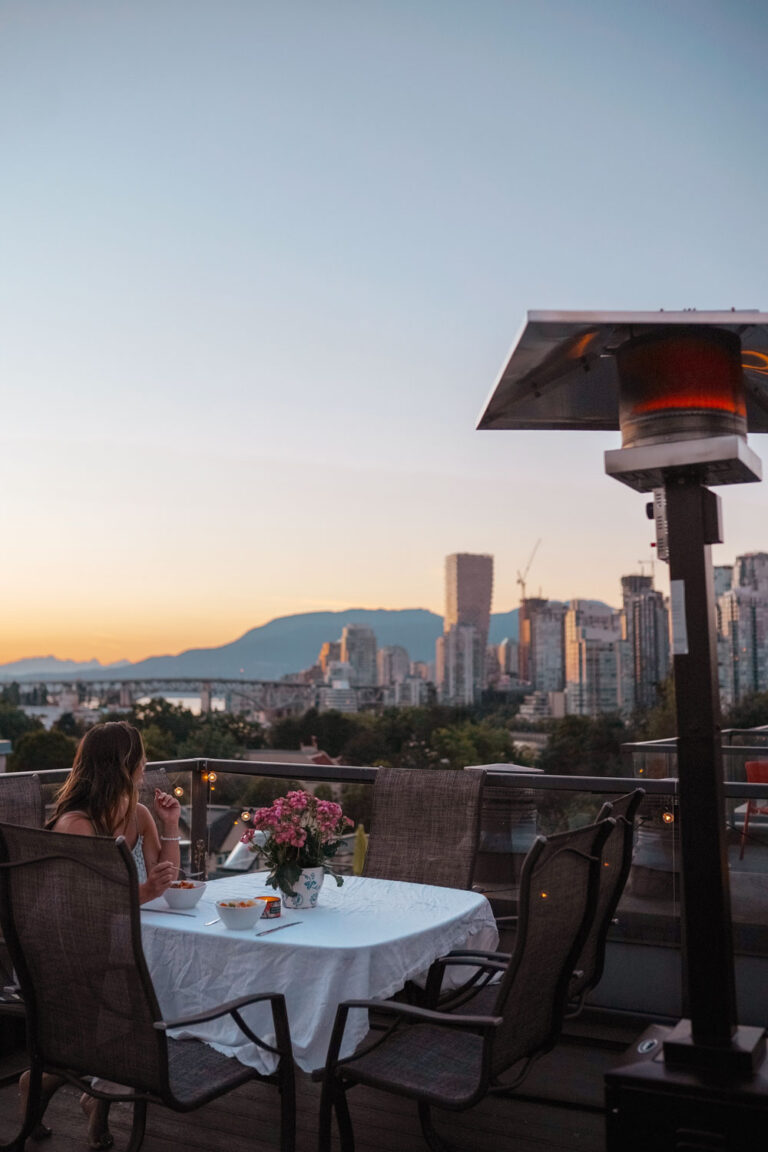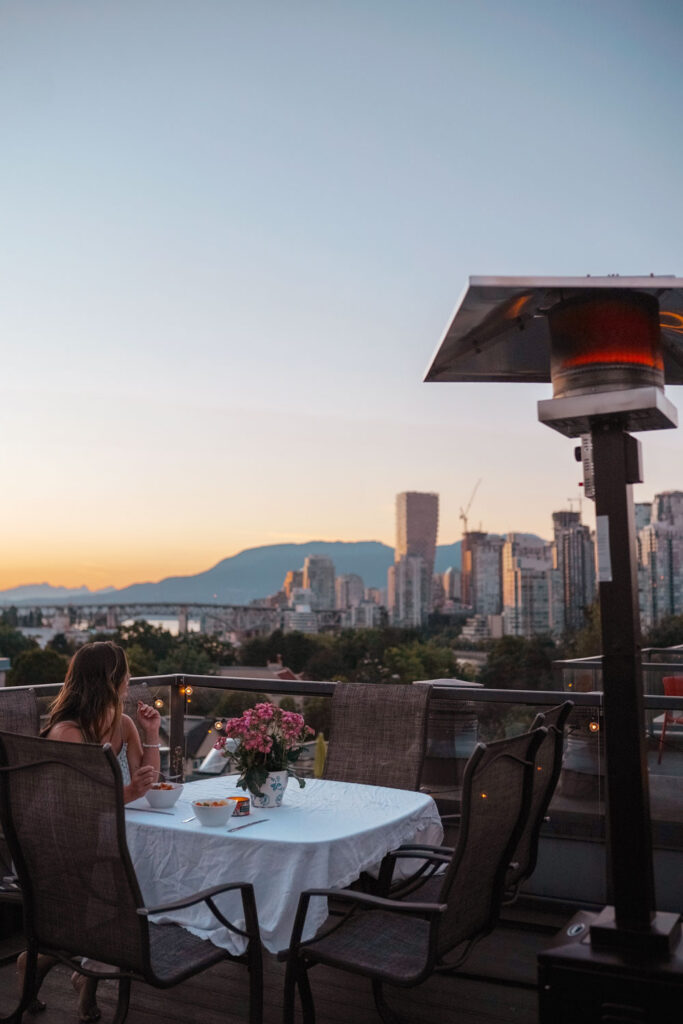 What I really love though is how stylish it is—obviously, function and efficiency is always a priority (and this gorge heater checks that off both as far as its power, but also the fact that it uses standard propane tanks which we always have a supply of thanks to our barbecue), but to have it blend in so seamlessly with the rest of our mocha-hued decor is such a plus. Despite being a new addition, it already feels like it's been up on our patio forever. Such a beautiful piece! Also appreciate how foolproof it is—the ignitor is very easy to employ (key for someone like me who can be a bit slow with appliances or tools), there's a tip-over protection safety (also very important, particularly with a baby in our near future or just the fact that I'm becoming increasingly pregnant and clumsy) and best of all, concealed wheels that allow you to easily cart it around.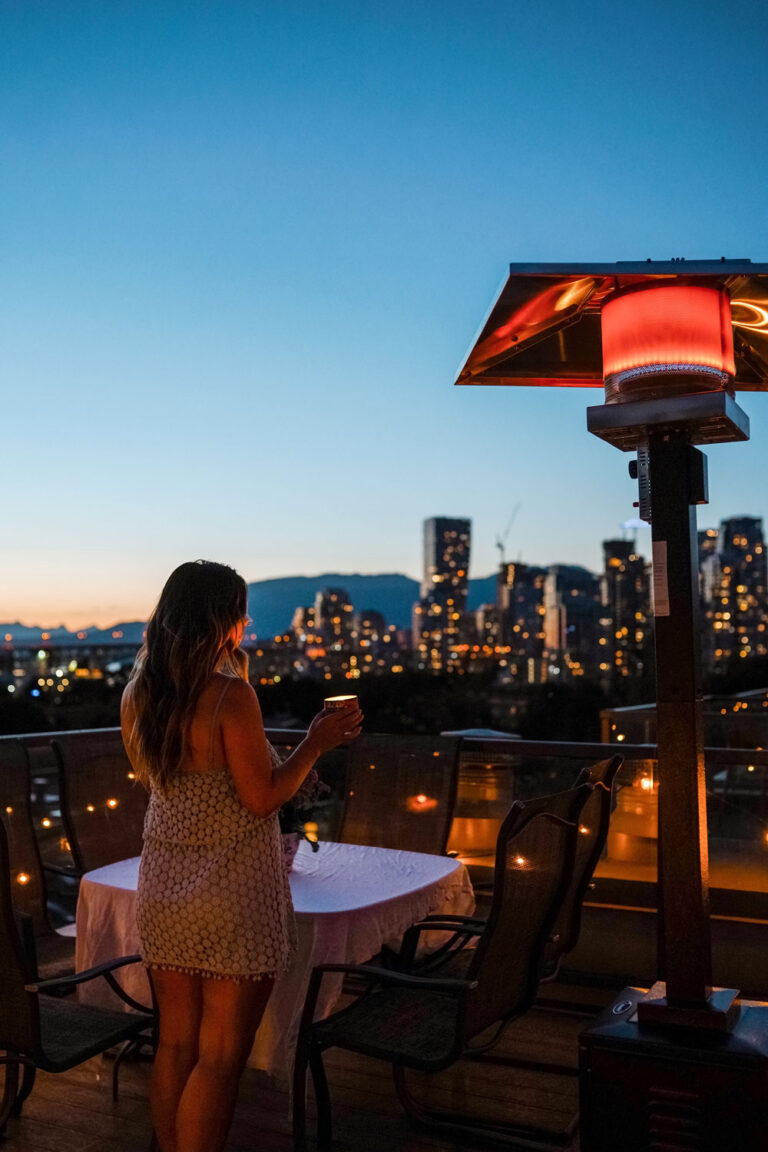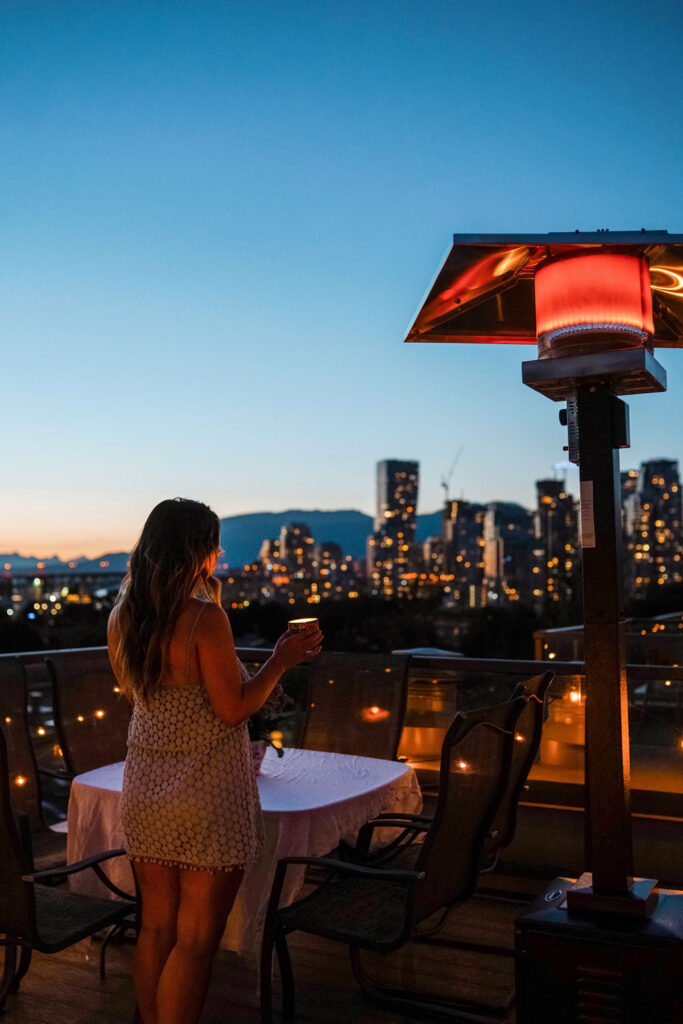 Something about both this strange time in history but also this very big life transition I'm going through has really made me want to appreciate each day as it passes, particularly because I feel like time is really, really flying by lately.
Life is busy as it is, but when you're trying to prepare for a whole new human addition to your life and family, it feels simultaneously exciting, stressful, scary and amazing—I know some people describe their pregnancy as never-ending (and I'm sure I might agree in a few months when I'm just ready for him to come out), but mine has gone by very, very quickly it feels like, and I have this weird, conflicting desire both to meet him as soon as I can (but obviously not until he's fully ready to!) and to sort of freeze time and try to soak in these moments as just Matt and I since they're numbered. Between our walk ritual (always after work, usually the same loop) to our morning routine to this time on the patio when we can just relax, take in this view that we very first fell in love with years ago and spend a few quiet moments together, I just feel now more than ever like soaking in these slow days of summer. Being stuck at home has actually never felt like more of a blessing!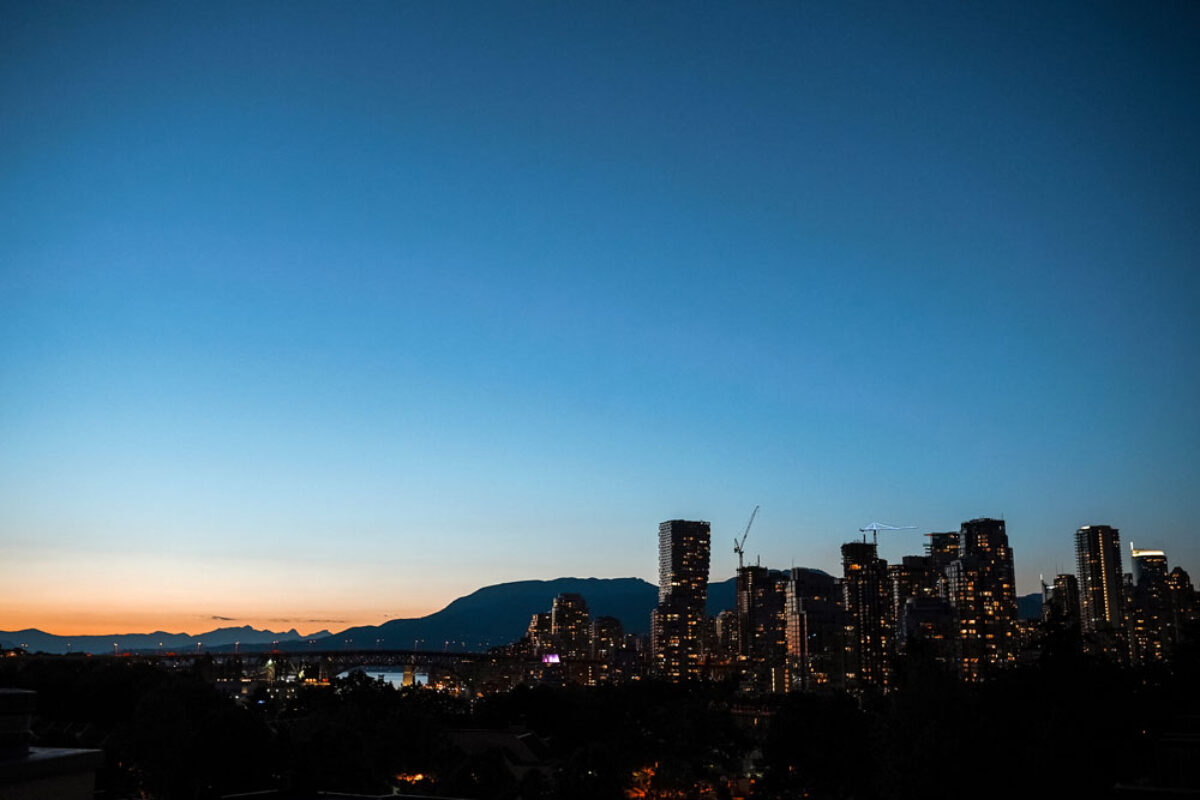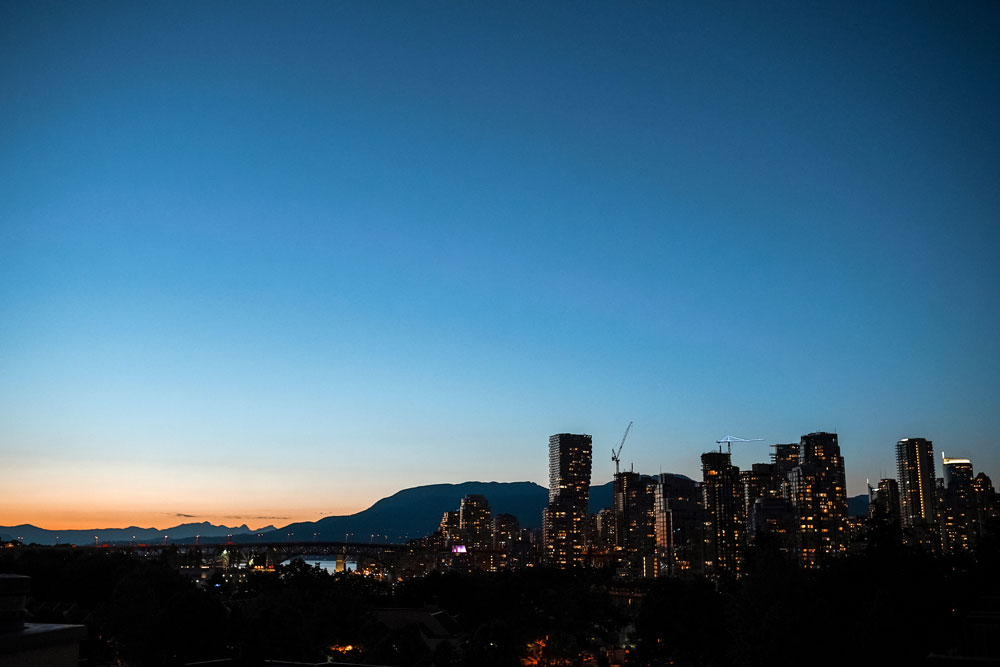 I couldn't recommend either the JBL Charge 4 or the Paramount Mocha Patio Heater from Best Buy Canada enough to elevate your outdoor space this summer, whether it's a patio, deck or yard. Soak in those moments with your family and friends (safely, of course) and extend these summer evenings outside because while it doesn't feel like it currently, soon enough life will return to some semblance of normal again and these slow days at home will feel like a distant memory! How are you guys enjoying this summer at home?
This post was created in partnership with Best Buy Canada but all opinions are my own