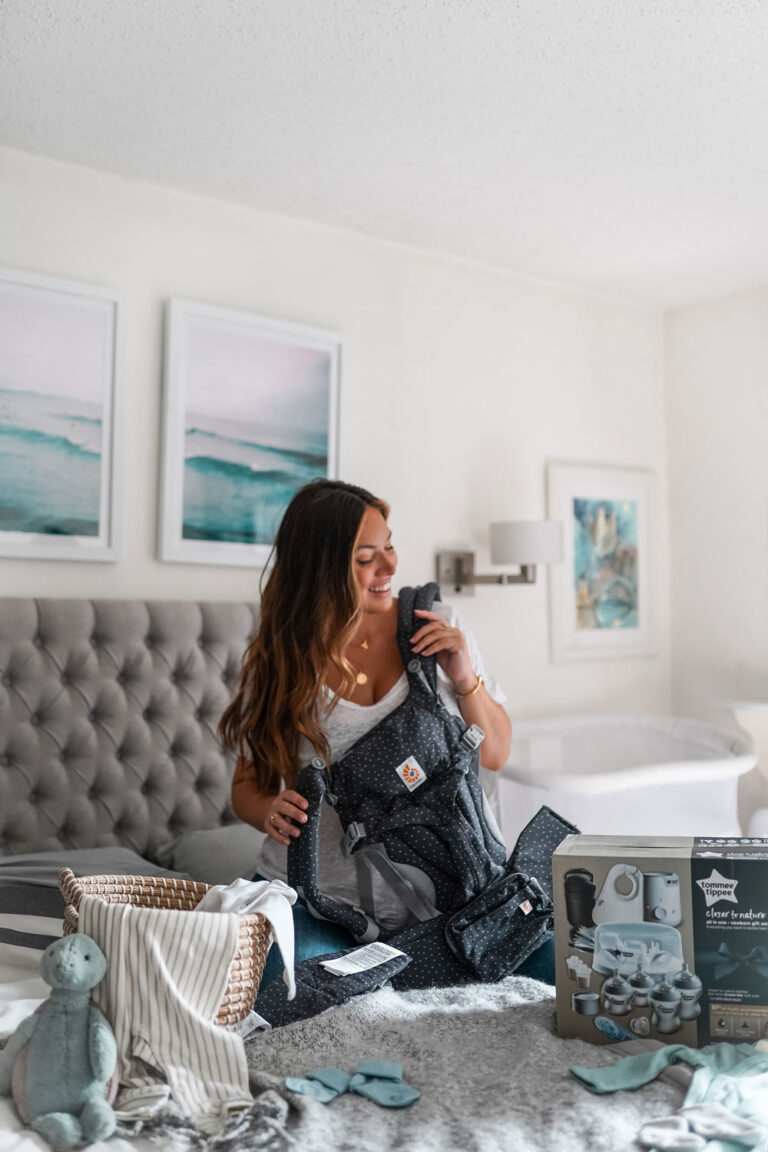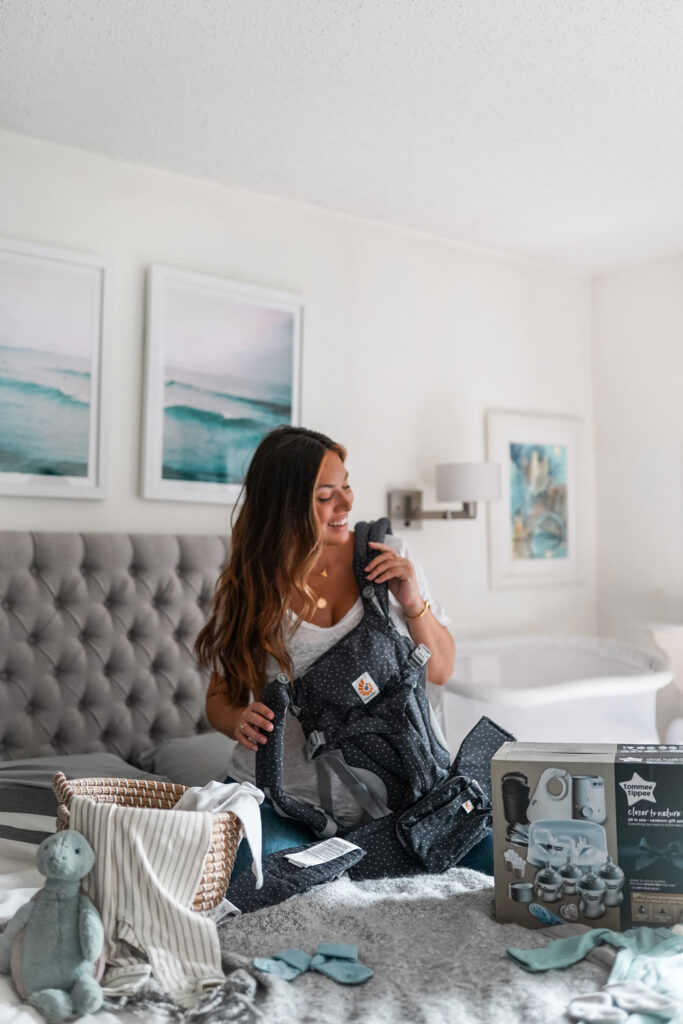 I've been both a very proud partner of Best Buy Canada's as well as a longtime customer for years and years, but this is the very first year I get to take advantage of their annual baby sale! I'm a couple days away from 35 weeks, so literally just over 2 weeks away from being term and just a few weeks more from my full-term due date at the end of October. We've been quite literally hard at work every day (and particularly fully on the weekends) getting our place ready and trying to make sure we're checking off all of our to-do's and getting everything we need.
Whoever said babies don't need a lot of things, well…I don't think that's altogether true.
Yes, you can be selective about what you bring in (I think we're actually taking a pretty minimalist approach, starting with bare minimums and then getting things as needed) but babies do require quite a bit and of course, you want to get the safest, best options for them!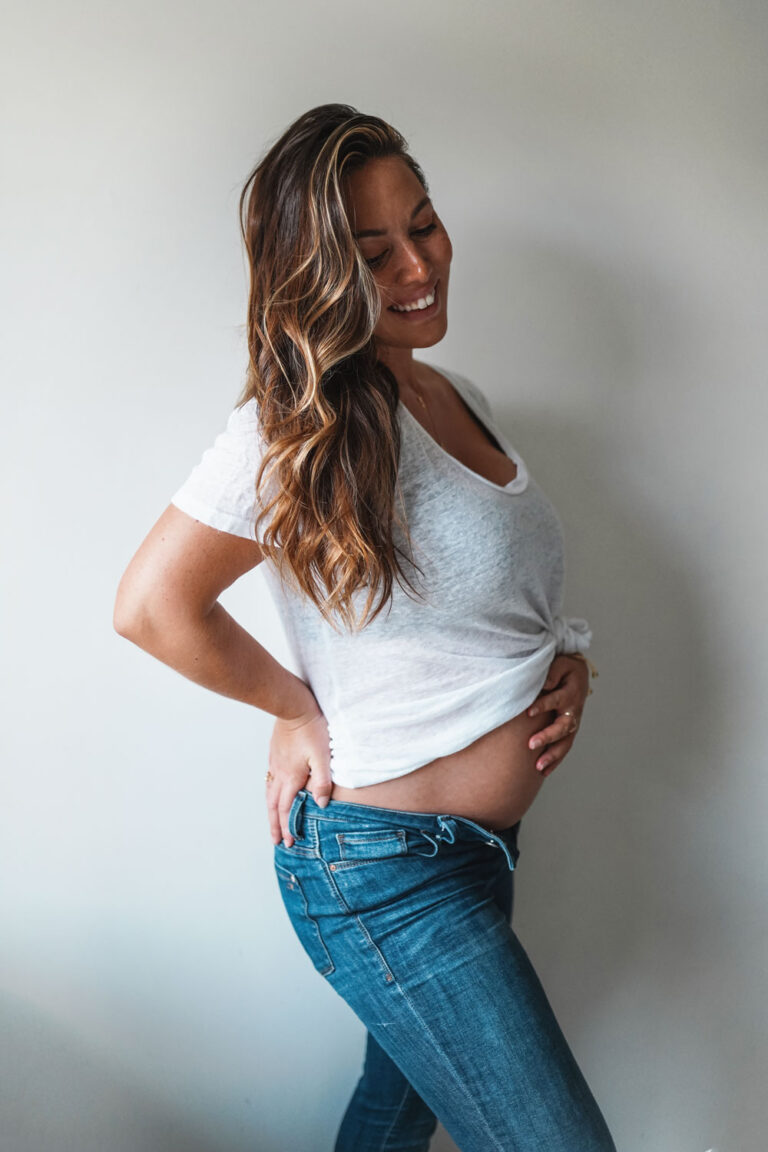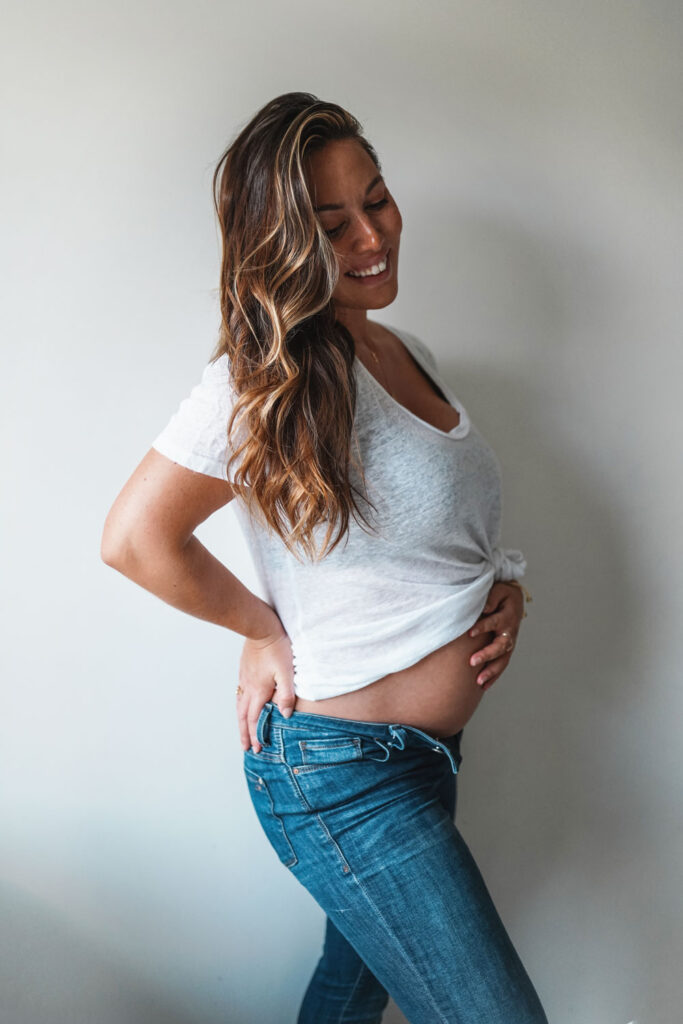 I wanted to take you guys through two of the essentials that we got from the sale, and why they're pretty integral to your baby musts if you're expecting soon or looking for a new product for your little one (or just planning for down the road…honestly, save yourself some of the research during pregnancy if you're trying or thinking of trying in the future, or even as a good gift for a loved one!).
I was saying to Matt that having a baby has been a whole education so far, which I didn't anticipate—you just naturally feel anxious about trying to do the right thing and about making sure your baby isn't just totally safe in utero, but that they'll be as safe as can be once they make it earth side. Want to really take the time to detail both these products because we did a lot of research in selecting them to feel super confident about our choices!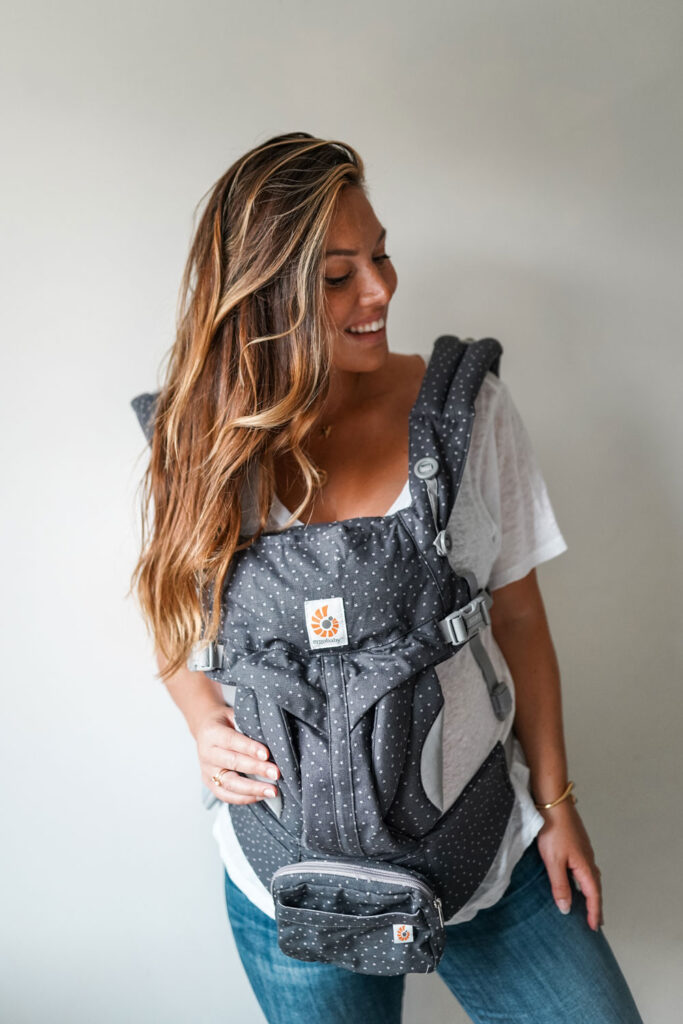 First of all, I was crossing all my fingers and toes that the Ergobaby Omni 360 Four Position Baby Carrier (which is on sale for $169.99, saving you $64 from its original price!) would be included in the sale because that is one of those essentials that you absolutely need. One big thing for Matt and I was that we wanted to only get products that we either need or love, and obviously a really quality baby carrier is one of the things that you not only 110% need, but hopefully love as well since the baby will spend so much time in it! We're both huge walkers and while we got an awesome stroller (this was actually the first thing we got), especially given the stairs to our condo, I knew I really wanted an amazing carrier that would take the baby from newborn and beyond and that would simplify and speed up the whole walk process.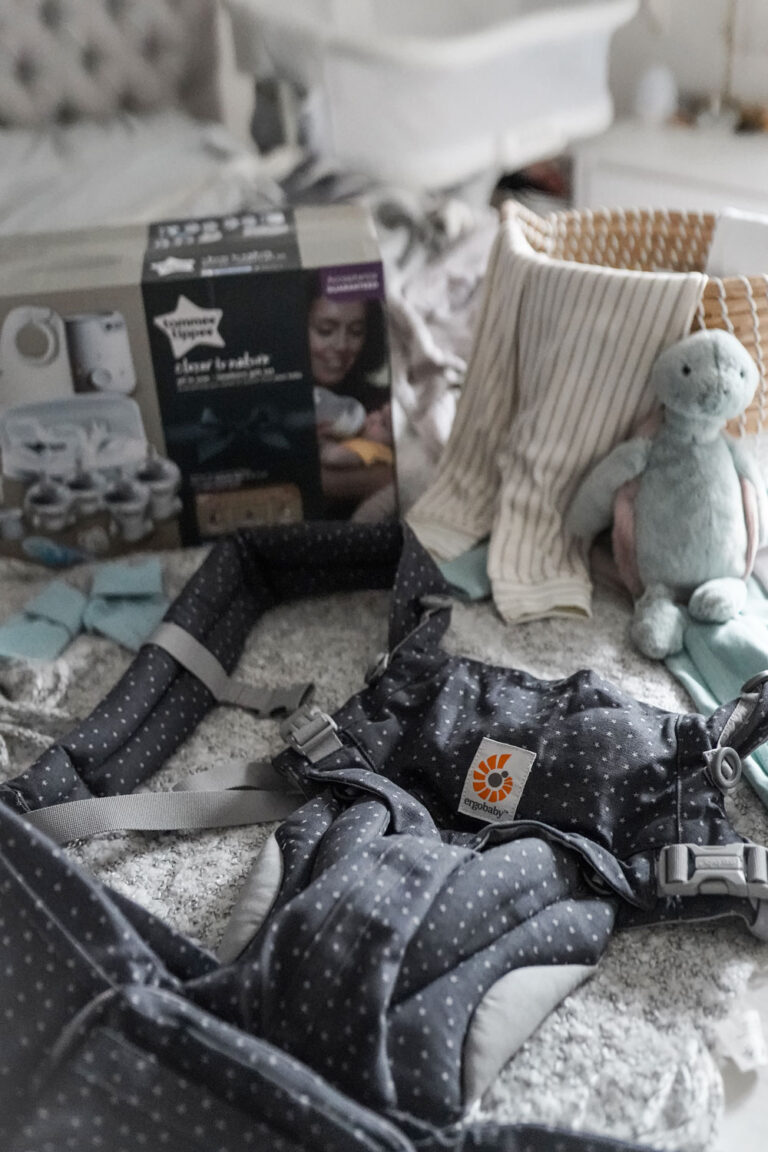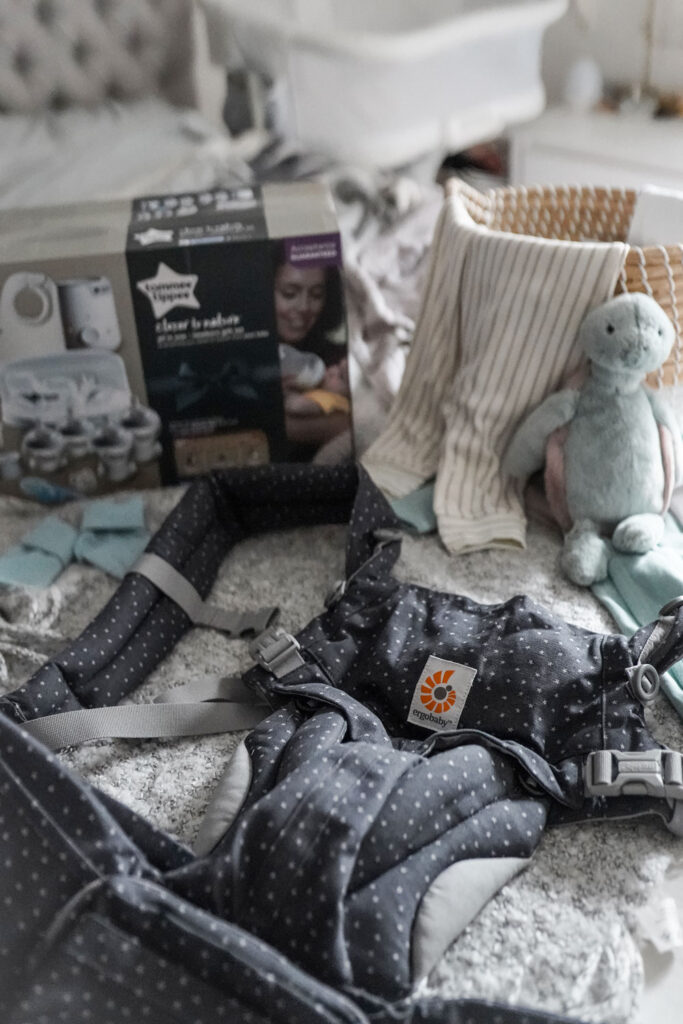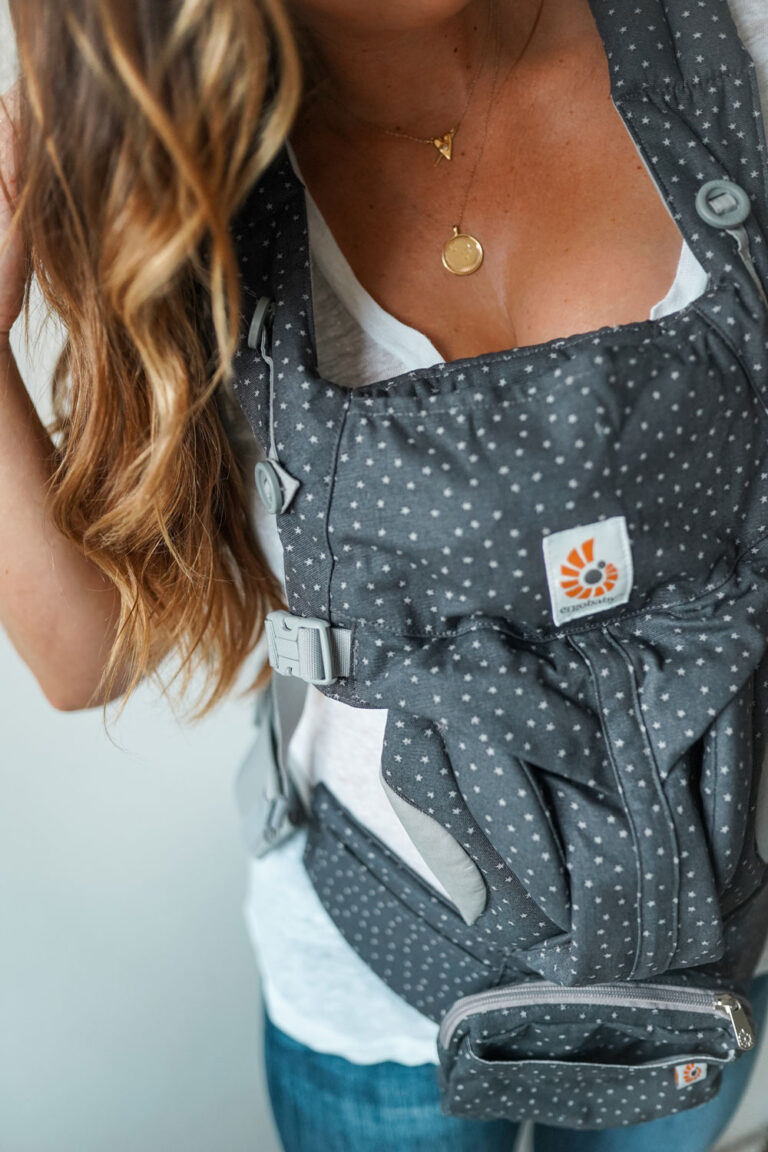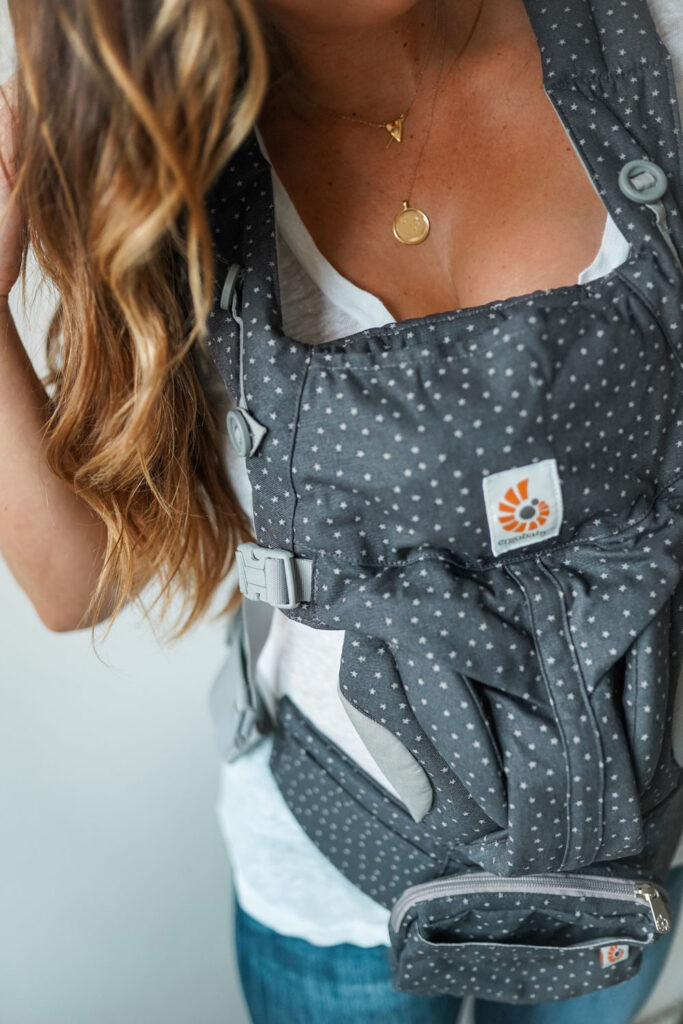 The reason we were so intent on the 360 version of the Ergobaby carrier is that you don't need a newborn insert—there is a really handy instructions manual that comes along with the carrier that details exactly how to position everything from the velcro pads to the buttons for a newborn, and then at different milestones (7 weeks, etc) how to adjust for your growing little buddy (up to 4 years, so this carrier will serve you for years to come).
It also has a privacy hood (with UPF 50 protection), a removable pouch so that you can store all your valuables like your phone, keys, etc right underneath baby and as its name suggests, you can wear it 4 different ways: front carry facing parent, front carry facing out, hip carry and back carry!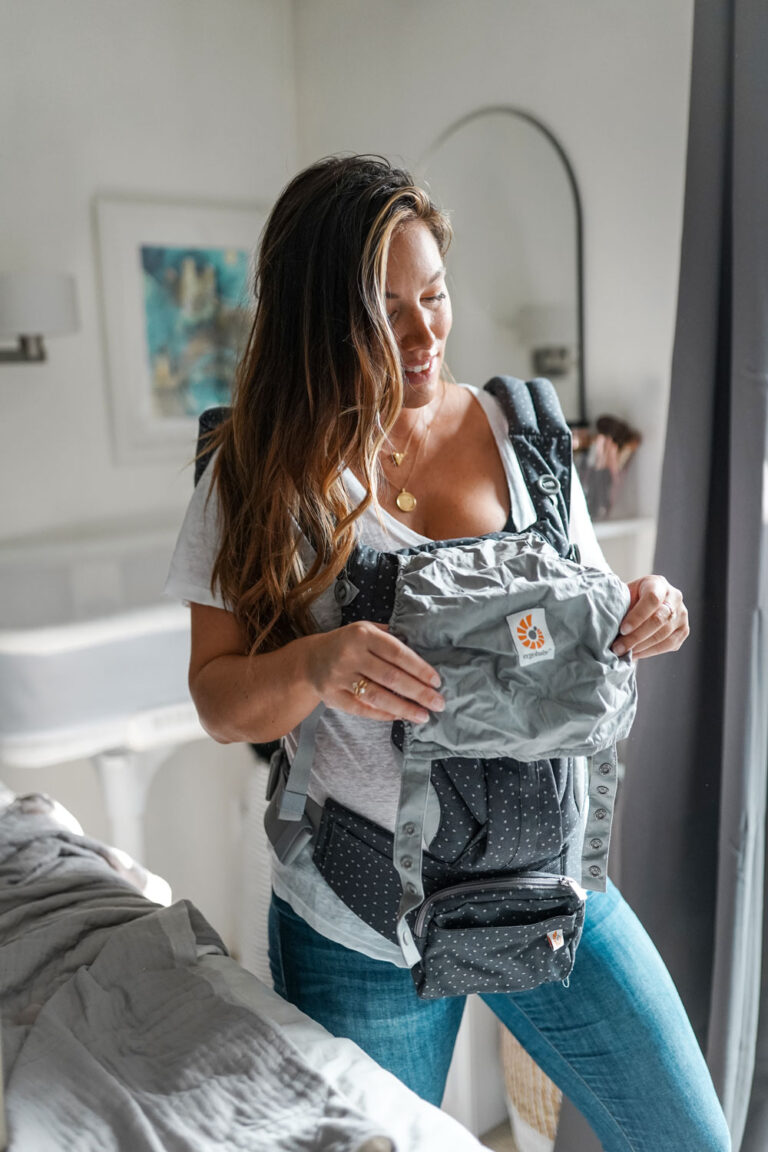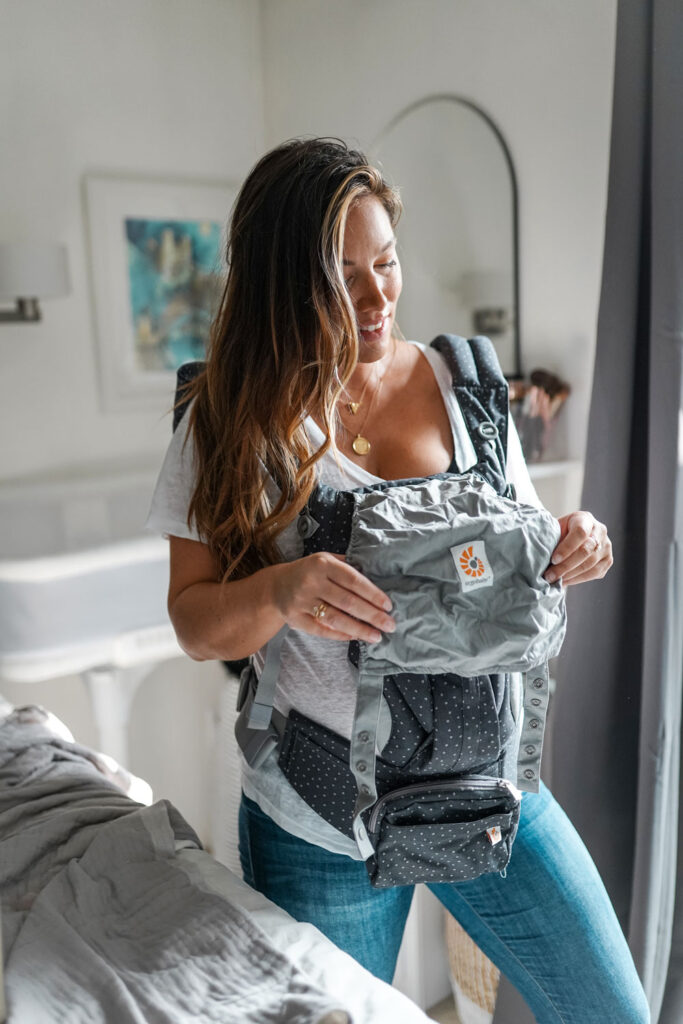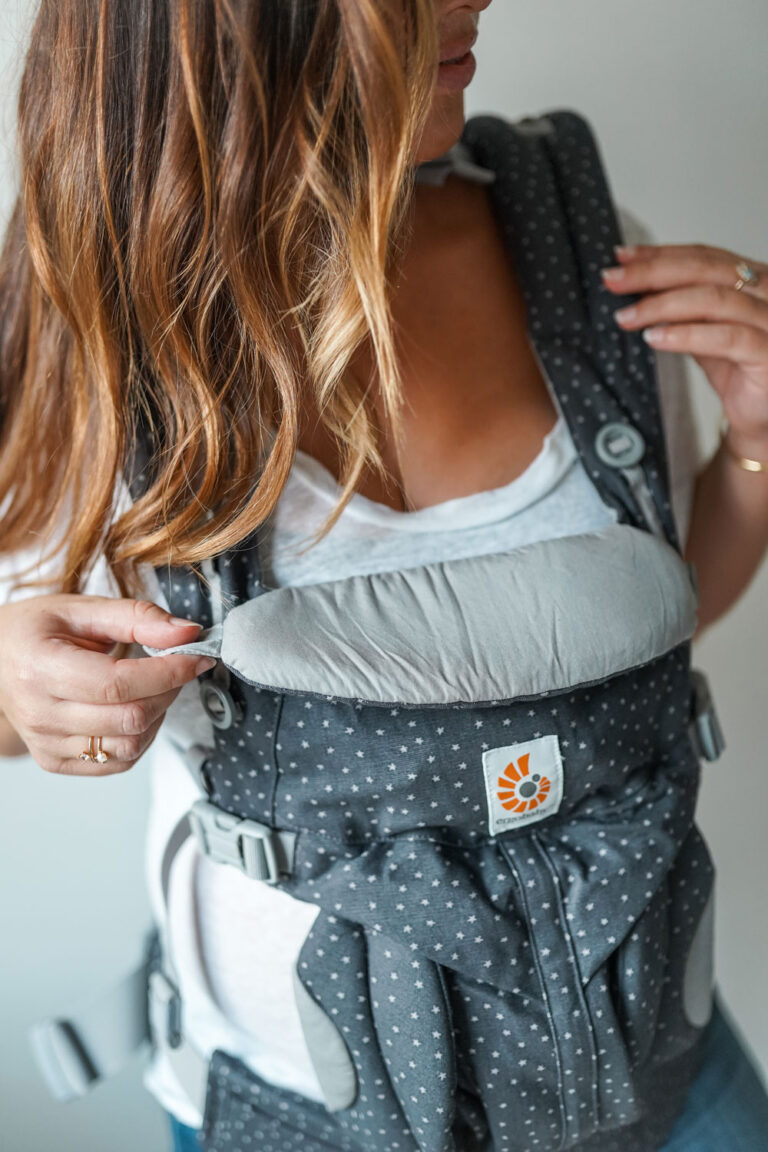 I've officially entered the stage of pregnancy when I just feel achy in general, from my shoulders to my hips to my calves (had my first charley horse the other night, the worst!). It's like I turned 32 weeks and all the late pregnancy achiness happened at once. Needless to say, particularly after labour and recovery, I'm really keen to make sure I don't add to the stress on my body right now, and part of the reason the Ergobaby was so highly recommended to us by a ton of friends as well as you guys was that the lumbar support is unparalleled. Obviously, you're not starting with a heavy load with a newborn, but just like in utero, that baby's only going to keep growing once they're born so you need something supportive! Even just trying it out over my preggo belly and seeing how easy it is to use, I'm already obsessed. I also have this thing with stars—I collect anything star-centric (lots of my jewelry you might notice features stars, I've always treated it like a travel talisman so always travel with a star piece!) so obviously was over the moon (pun intended) about this celestial-themed carrier too. The star print is so cute, but still really subtle!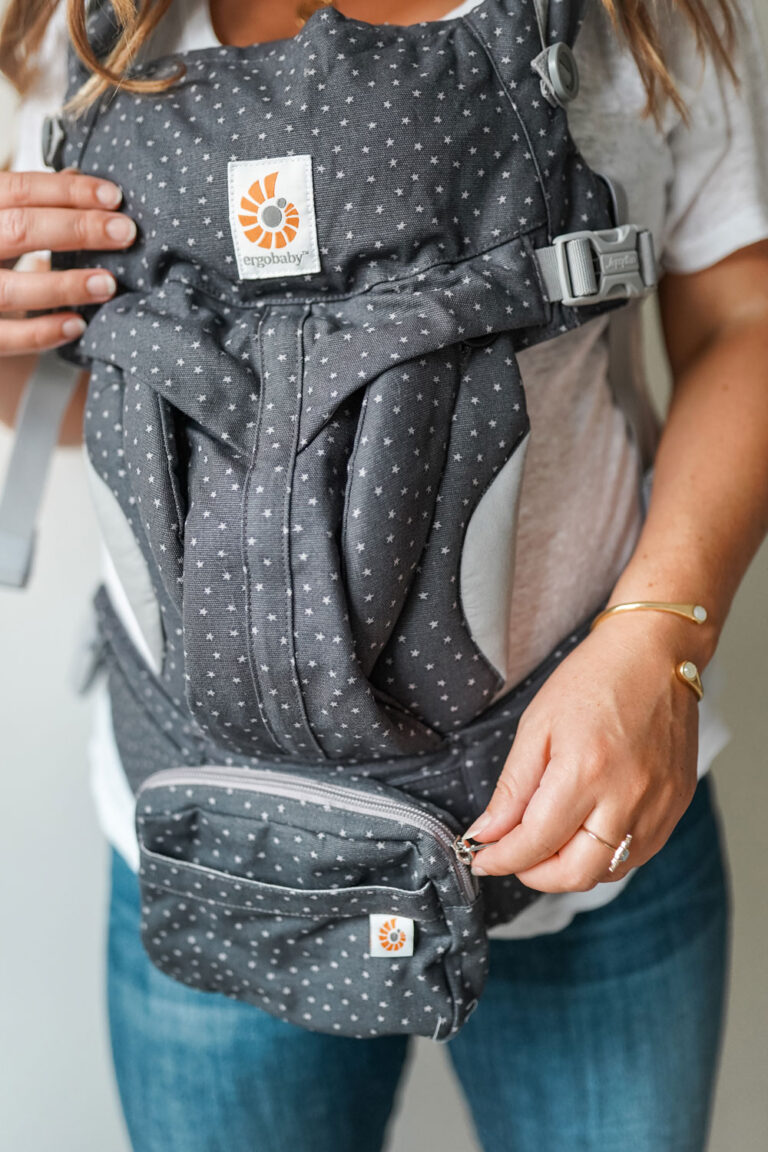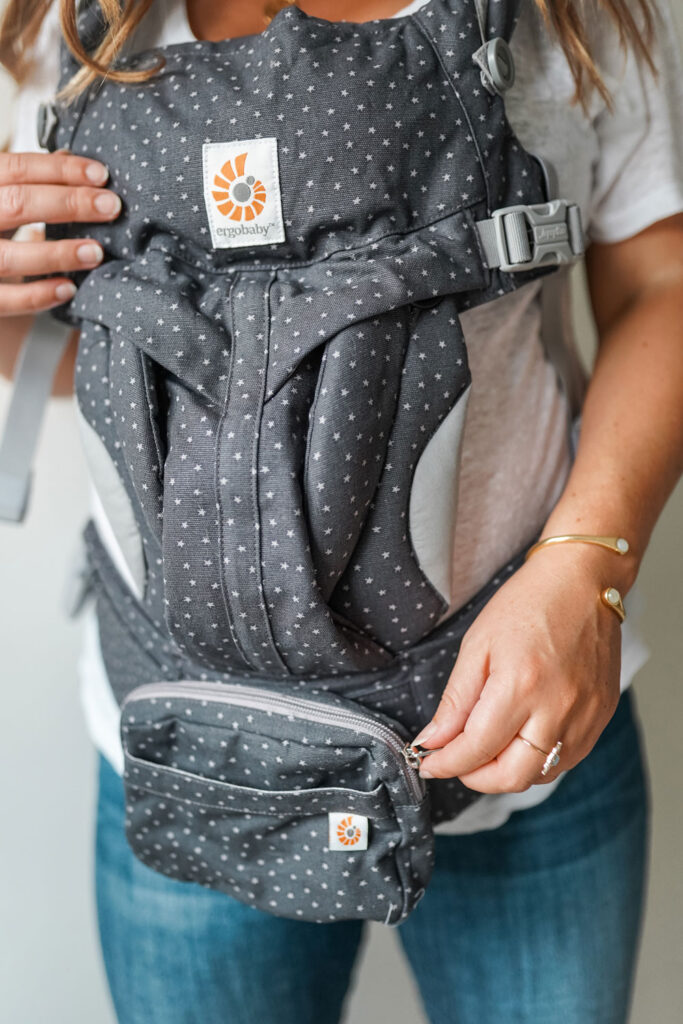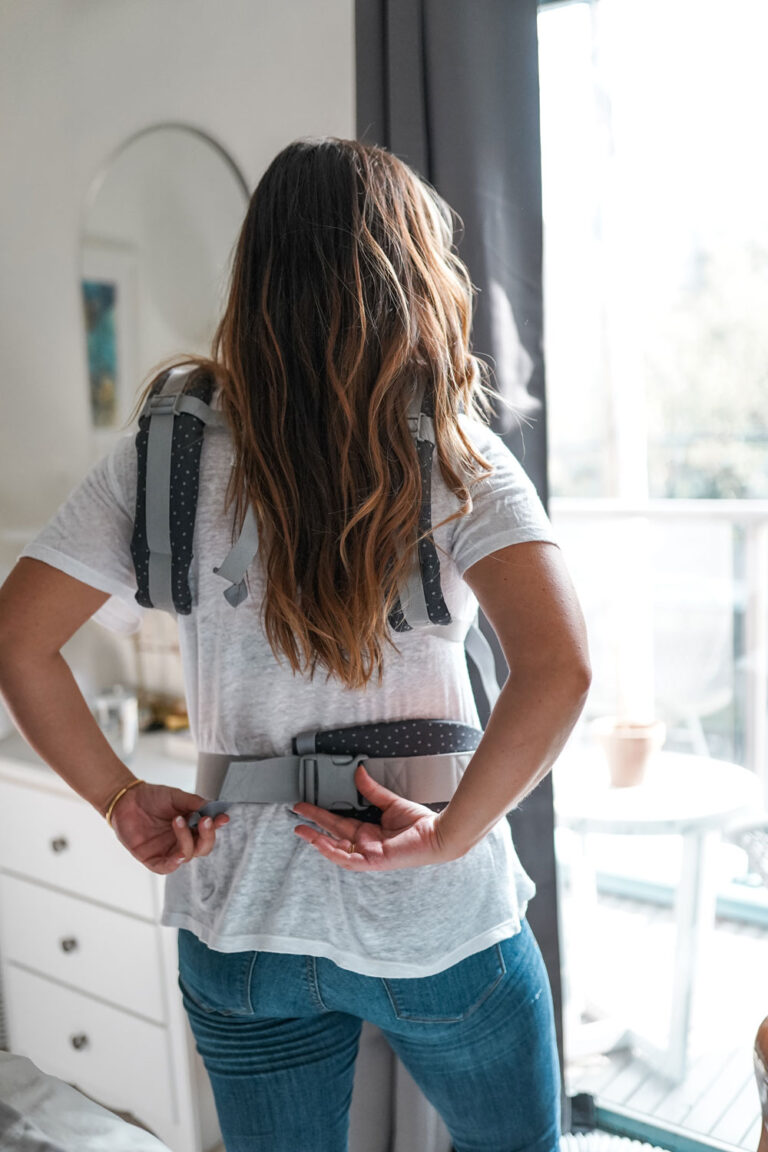 Other than the carrier, we were starting to drown in research about bottles, pacifiers, sanitizers, etc. I honestly think that if any one part of the pregnancy, labour or childcare experience requires a lot of individual parts, your best bet is finding a really well-reviewed set.
I know I'm doing this for my postpartum care (I got some essentials but am going to just get a set for all the little pieces that I don't have the time/energy to research at this point, like witch hazel pads, etc), and I really felt like I needed to do this for his feeding and nursing musts as well. Oddly (or maybe not oddly), I think I'm more nervous for feeding and breastfeeding than I am labour. I feel like I've just heard of so many people really struggling, and finding out Matt was a really colicky baby has made me super nervous about the whole process.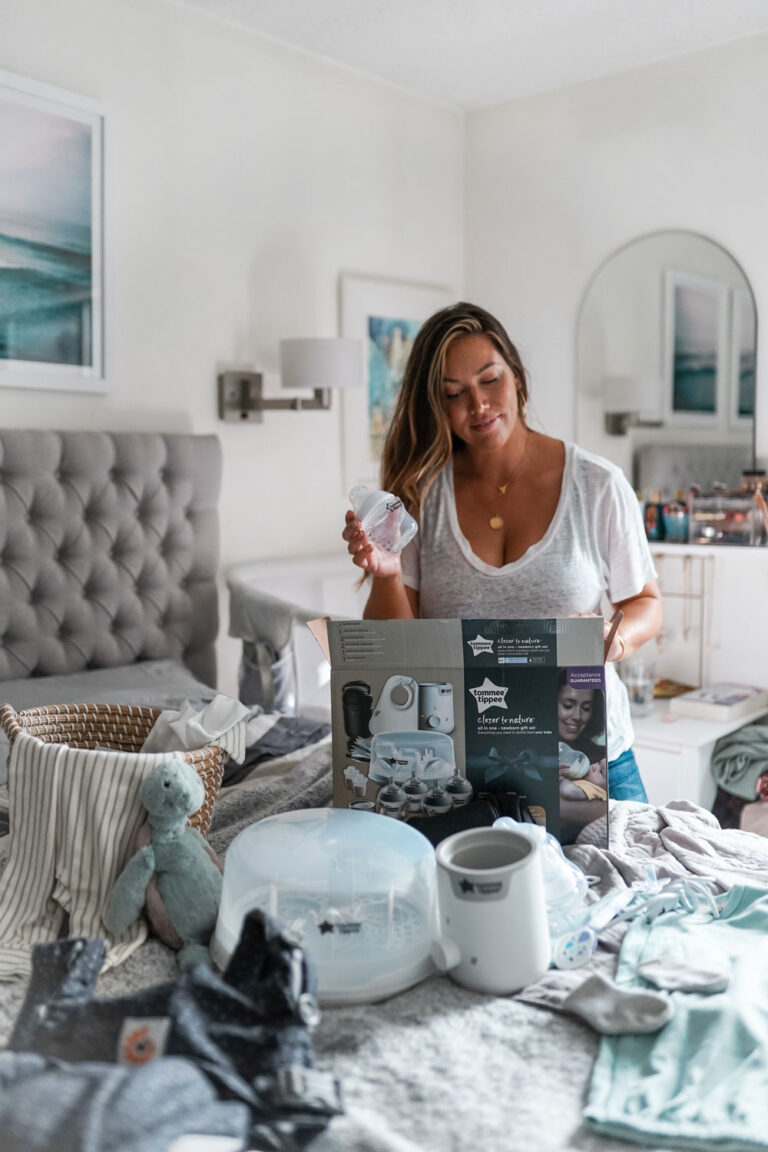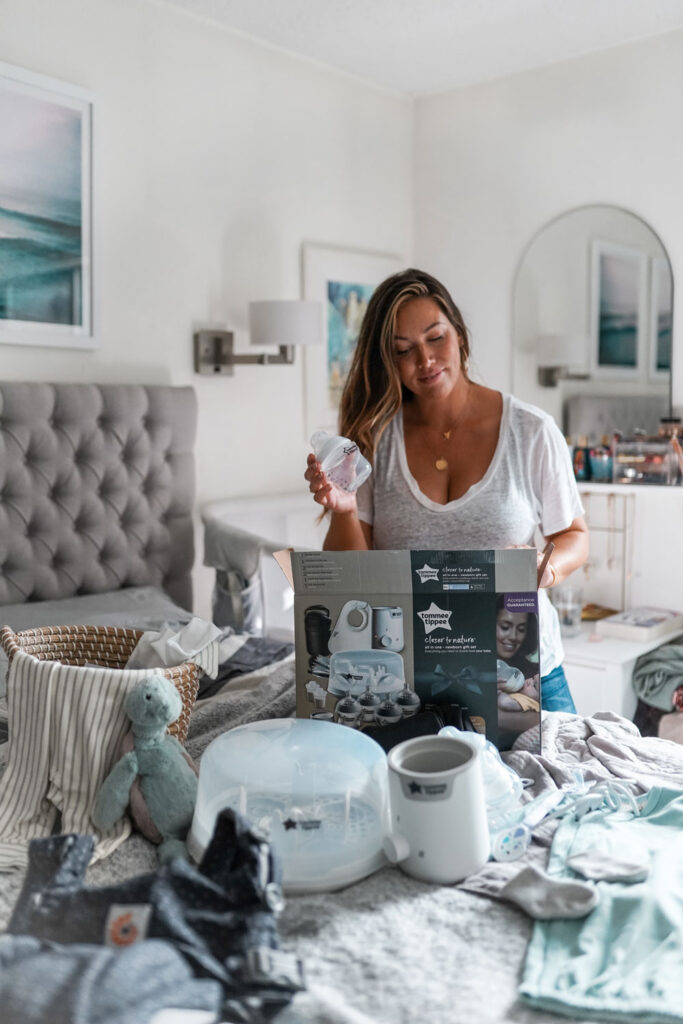 I not only wanted to make sure we had essentials regardless, but I also wanted to make sure that whatever we got had anti-colic elements designed around it too, as well as all the safety musts. The Tommee Tippee Closer to Nature Newborn Gift Set was an easy choice (there's also an amazing anti-colic set for $59.99, literally half off!)—not only are the reviews stellar, but it had literally everything we needed, and some of the pieces that we weren't sure if we needed but that I think will ultimately be really nice to have (like a microwave sterilizer). A huge part of my nerves around feeding is just general worry that I'm going to struggle with supply, establishing a good latch, etc. It's all a bit unfounded but for whatever reason, definitely feeling anxious about that part of newborn care. I feel like having an awesome bottle set helps ease some of the pressure off of myself—fed is best 100%, and knowing that we have everything we need if we need to start with formula really helps a lot mentally.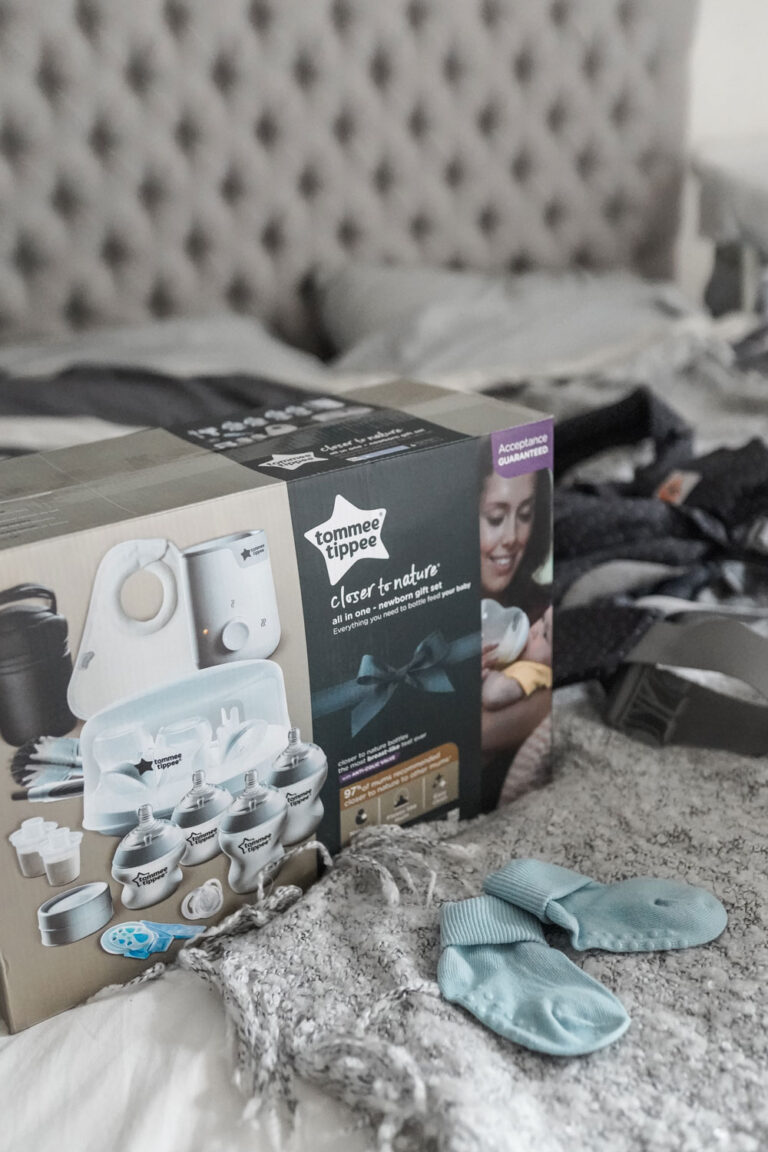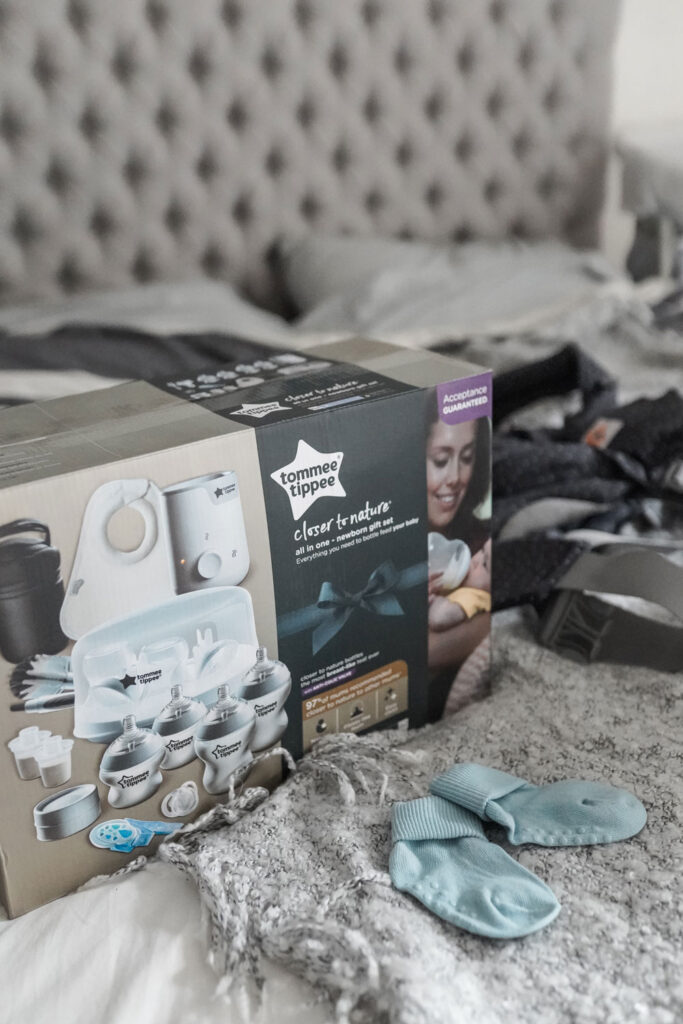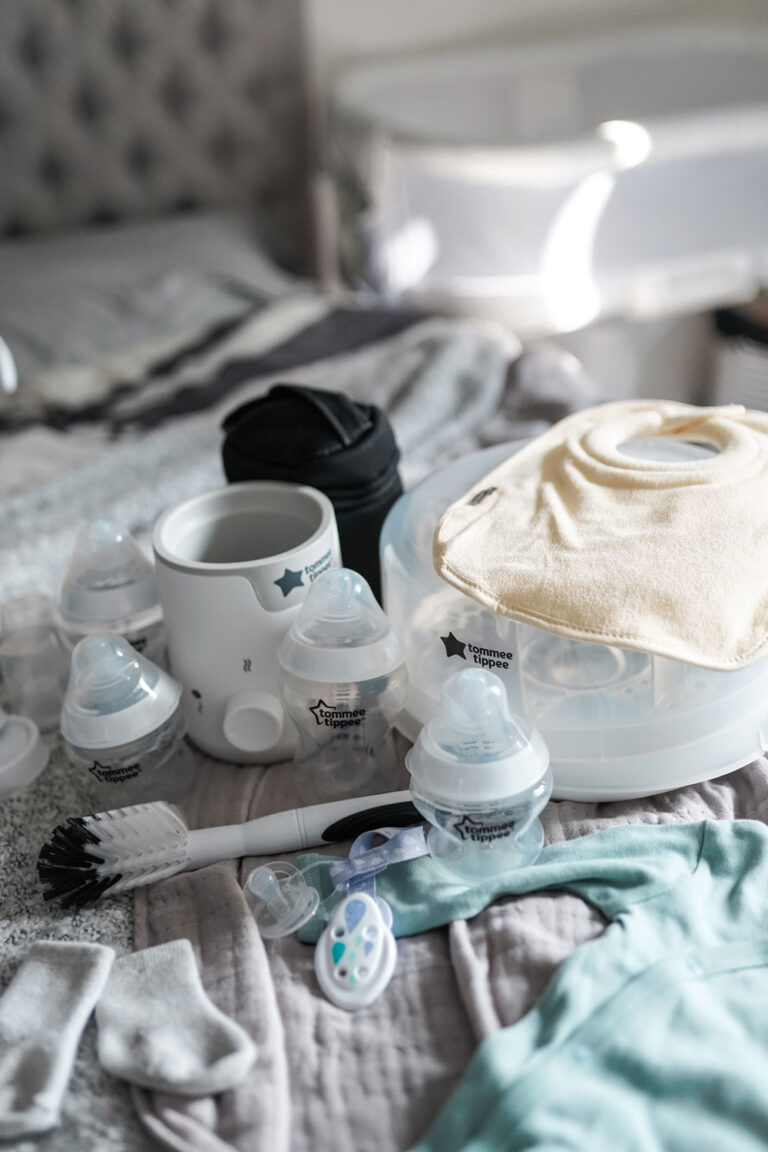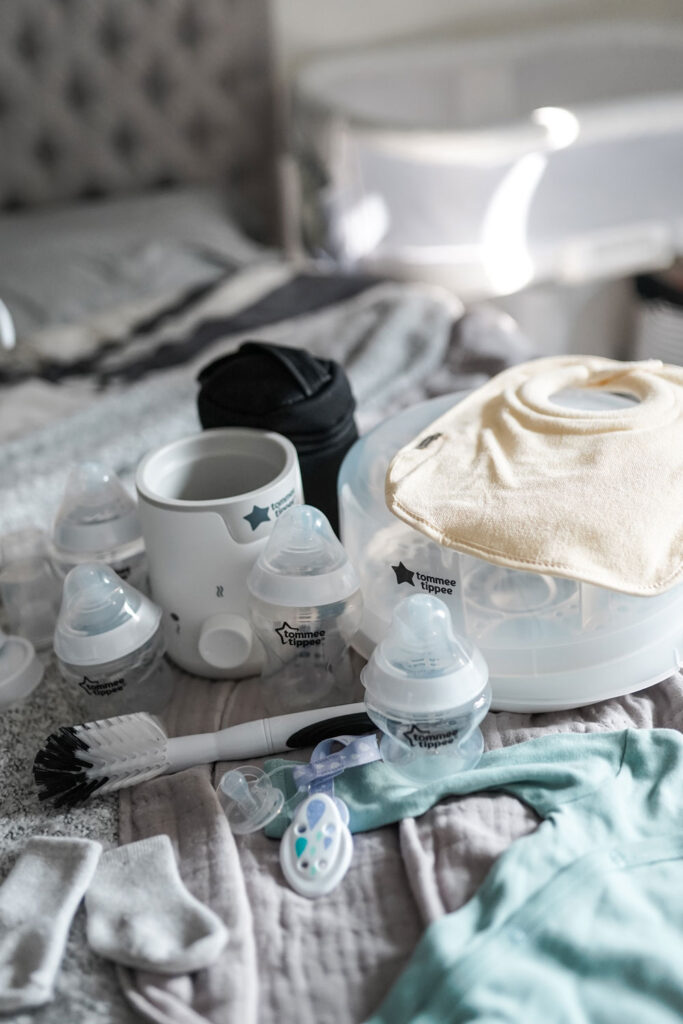 Included in the set is this whopping list of essentials: 1 microwave sterilizer, 1 bottle and food warmer, 2 5oz baby bottles, 2 9oz baby bottles, 1 pacifier, 1 pacifier holder, 1 insulated milk bag (awesome for when you're on the go), 2 milk storage lids, 2 milk powder dispensers (again, just nice to have if I need to rely on formula), 1 bottle & nipple brush and 1 very adorable bib.
Not only does it have everything you could possibly need to get started, but the nipples have an anti-colic valve and flex to replicate mum's nipples. They also have an extra slow flow and slow flow nipple, which is what you need for a newborn (again, things I never thought about…always figured that all bottles and valves were basically the same!).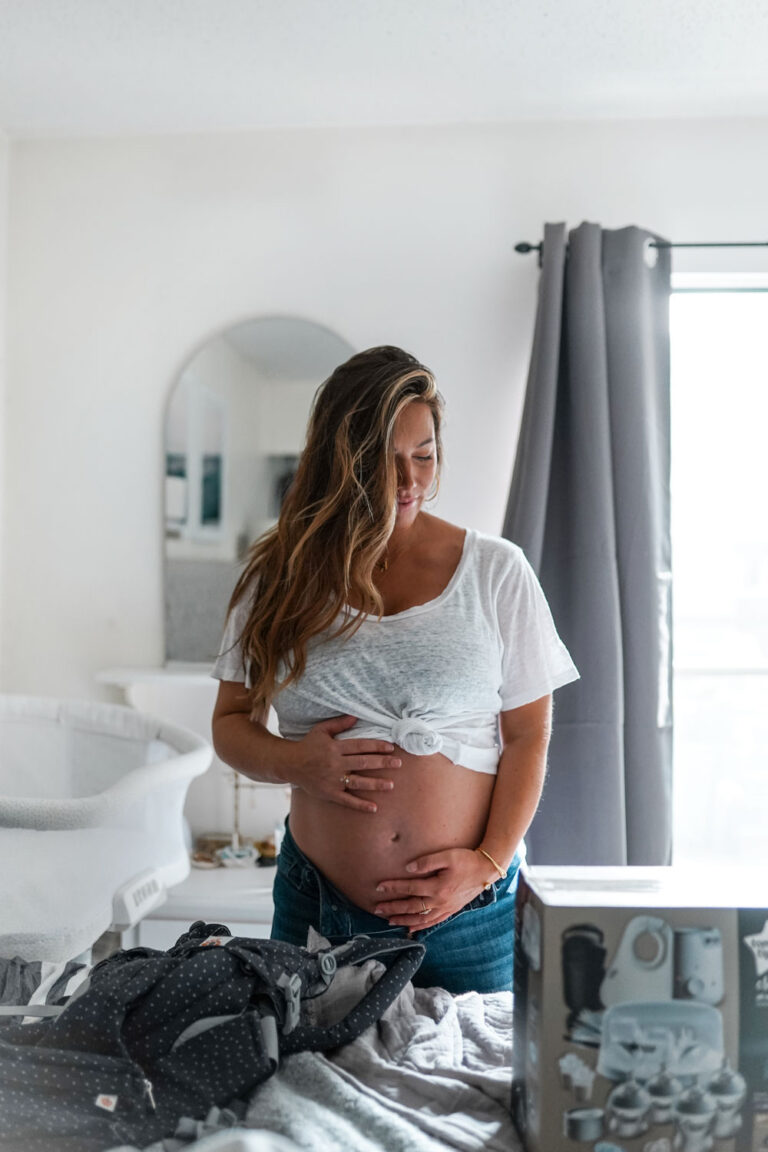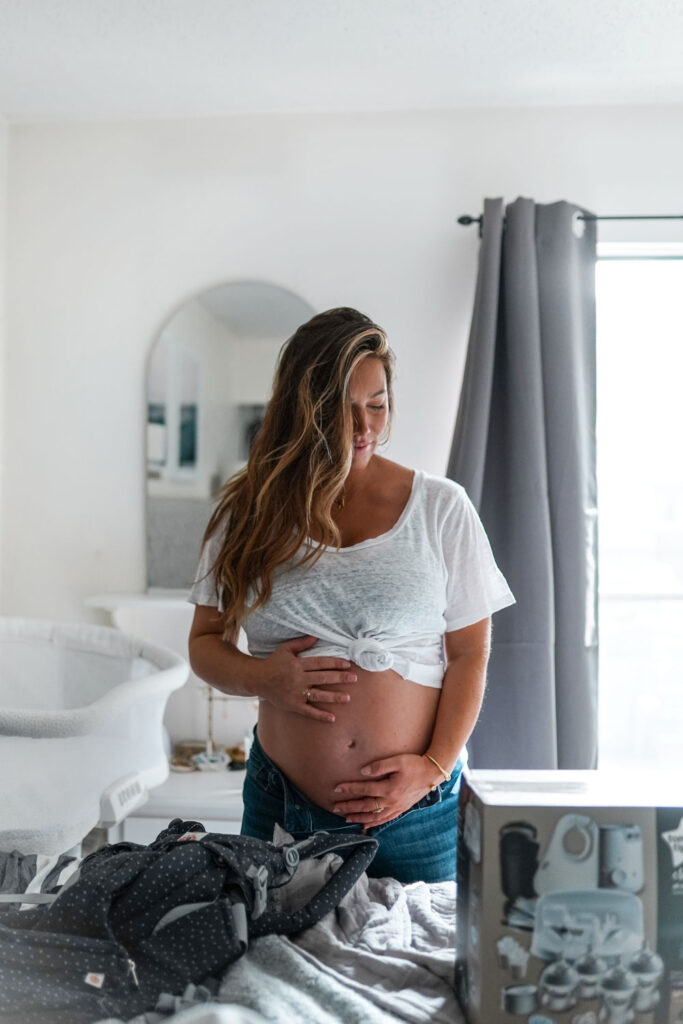 The reviews speak for themselves, which is always reassuring. I honestly was saying to a girlfriend the other day that between all the courses we're doing (baby prep, hypnobirthing, pelvic floor health, etc), reading reviews on countless products, reviewing blog posts by other bloggers about essentials or tips, and so much more web research, I feel like I'm back in school! And again, a huge part of that is reading reviews and getting into the specifics about why people love each product to make sure it's the right fit for me. Again, being nervous about colic, this was an easy yes for me because so many people swore by it for that very reason.
This would be an awesome registry or gift item so that you don't have to add in a gazillion feeding-related things to your registry in the hopes that people buy them as a set—it's literally an all-in-one, which allows you to include some more variety in your registry (in my case, more and more swaddles and cute onesies, my personal obsession for some reason!).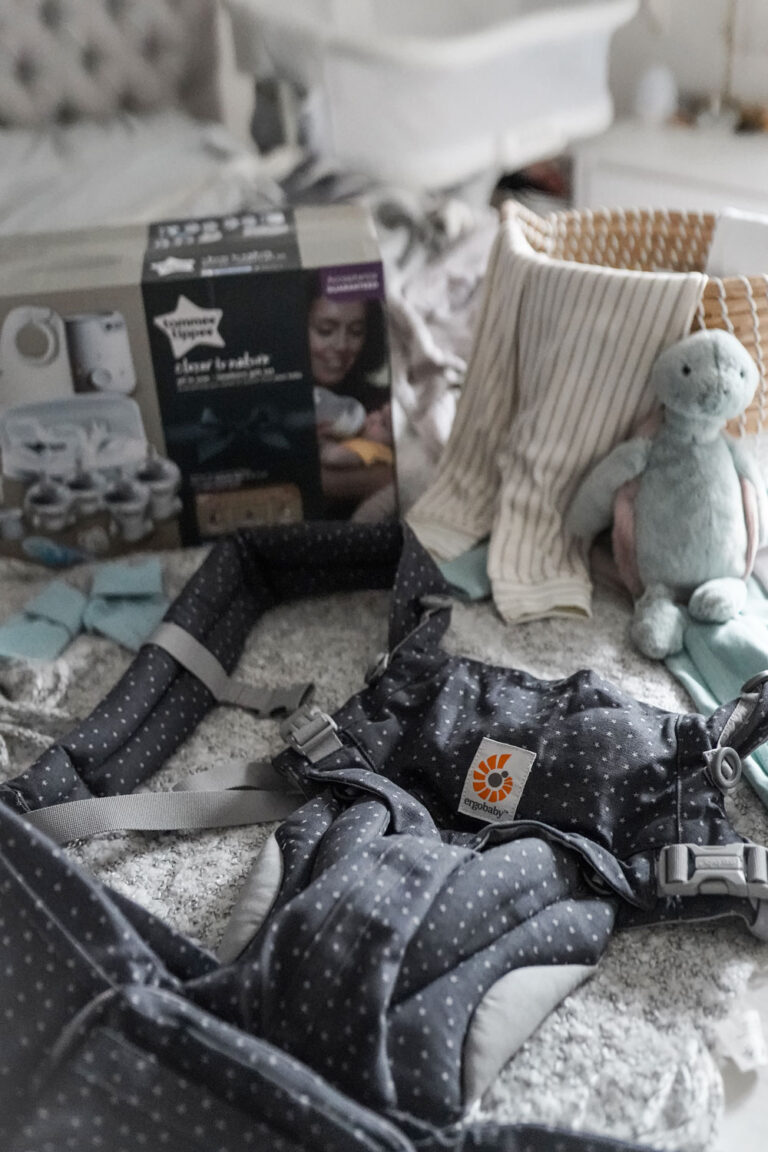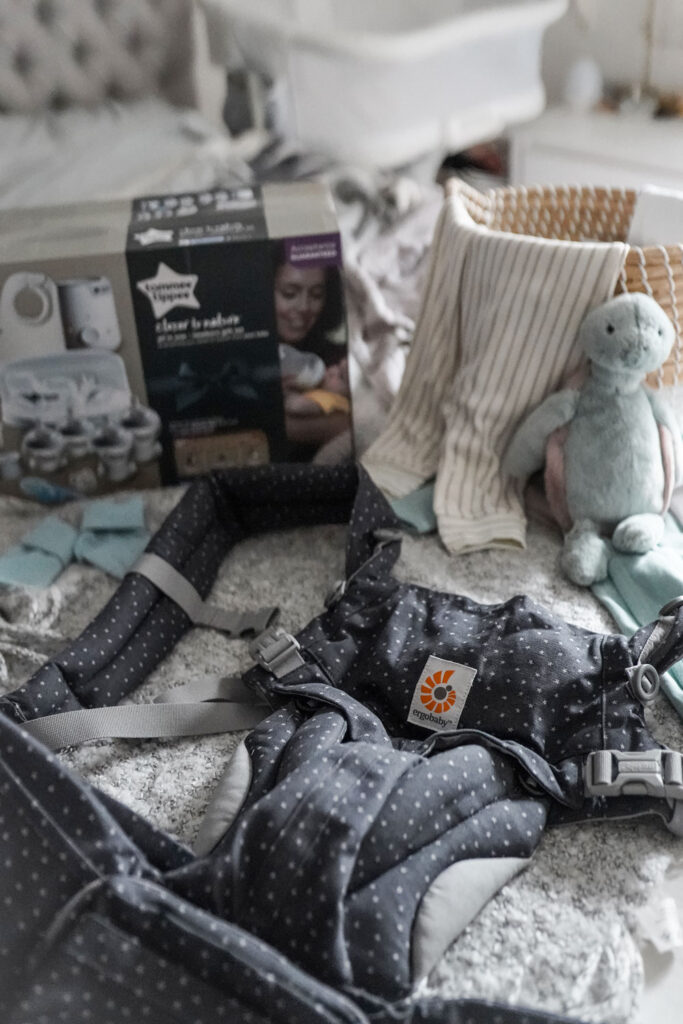 Shop the whole Best Buy Canada baby sale here! So beyond excited for our two essentials and will keep you updated on how our little dude likes them—here in literally a matter of weeks, ah!
This post was created in partnership with Best Buy Canada but all opinions are my own