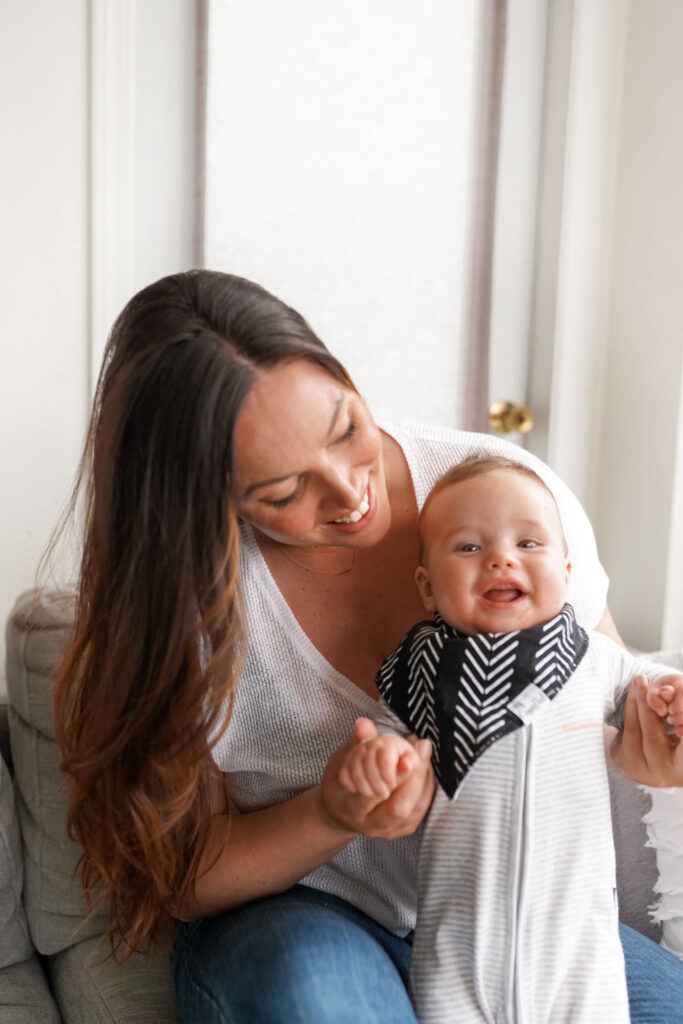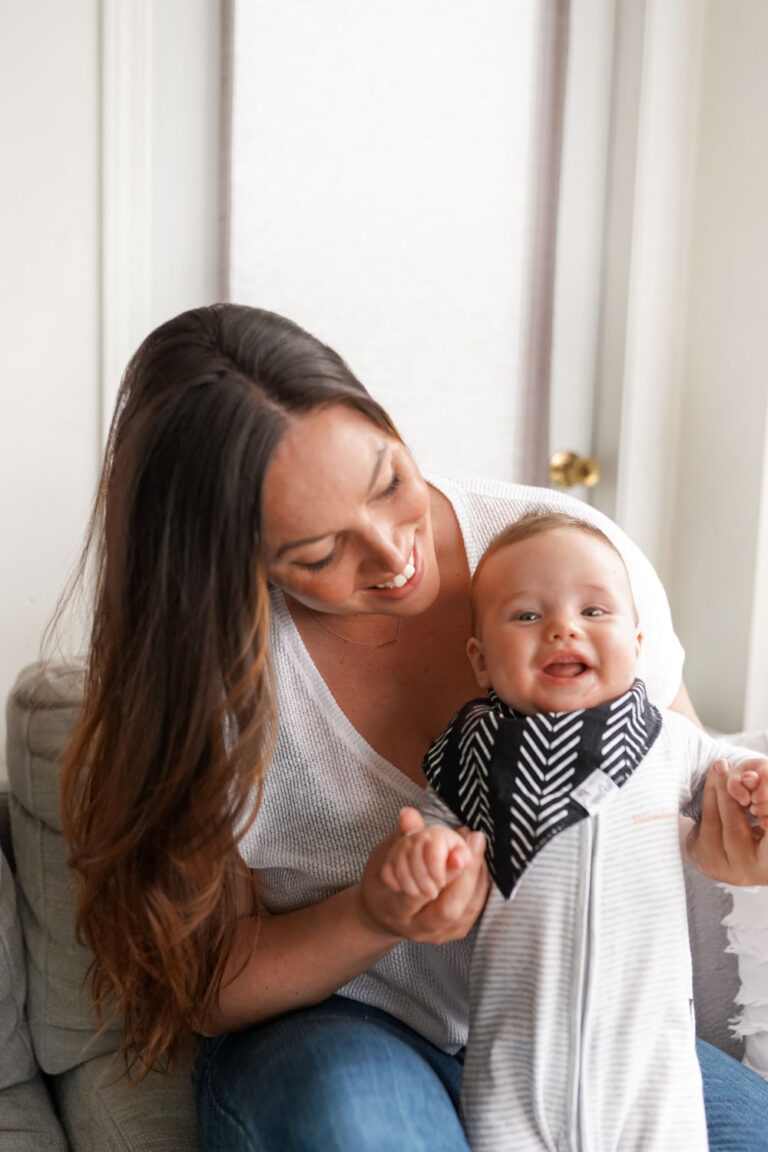 This is officially going to be my first Mother's Day ever, which is still so weird to me…like I understand that I'm Cal's mummy, but I still don't really identify as a mum if that makes any sense? I guess it's just this mental hurdle of seeing our own parents and always assuming they knew exactly what they were doing, vs me presently…very much not feeling like I have my shit sorted out! But I think that's probably a tale as old as time: parents just doing their best, doing everything they can to make their little ones happy one day at a time. And especially after the year (well, more than a year) it's been, I think if there was ever a time to treat a mama (whether it's a new one struggling with a strange first-time experience, your own mum who you may not have gotten as much quality time with, etc), this year would be it.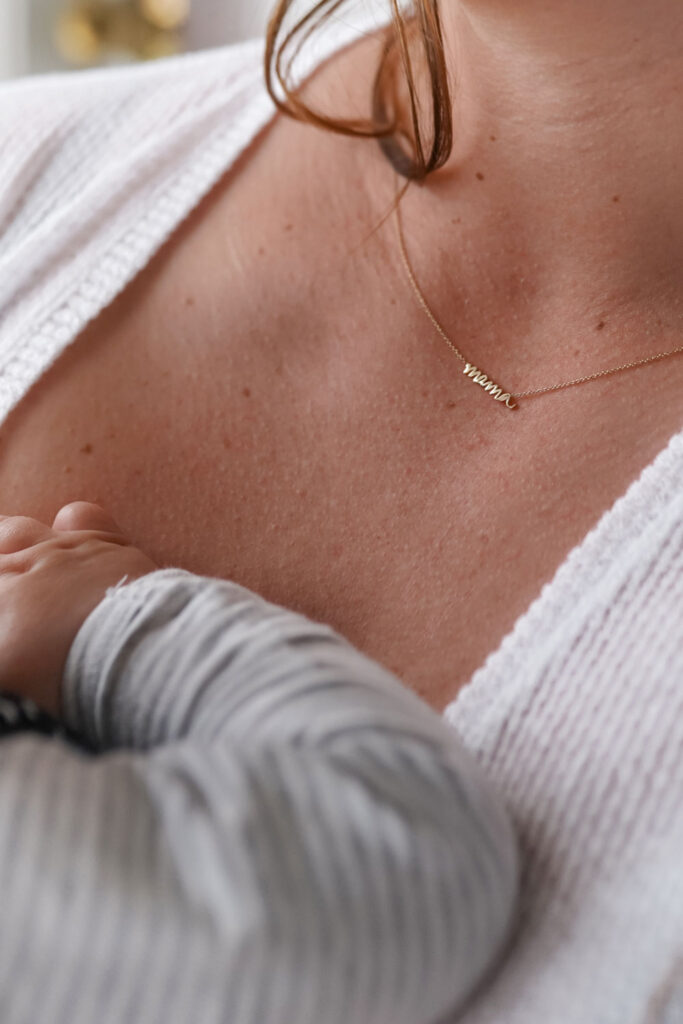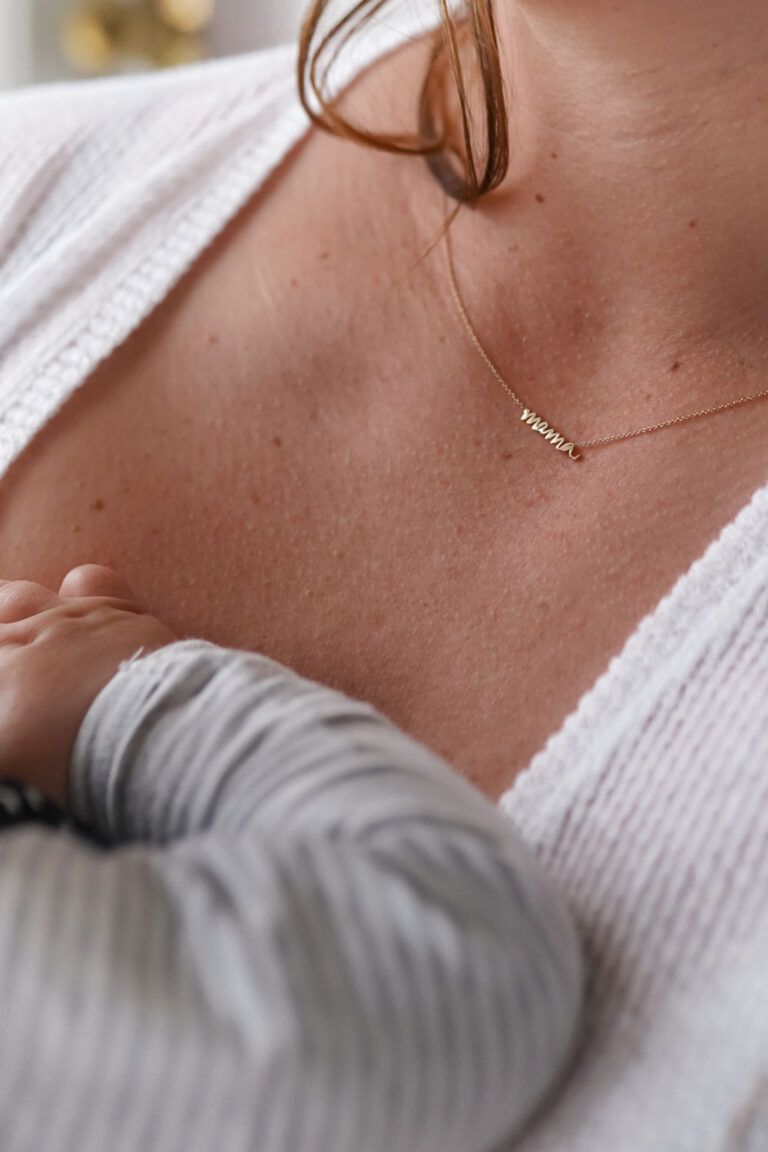 But as hard as this year has been, becoming a mum has been the most rewarding, amazing thing that's ever happened to me…I'm still just bewildered by how my love for this little angel grows every single day, and there's nothing I want more than to have a little emblem of this love to carry with me always. This is why I wanted to share a little roundup of necklaces as ideas for the mama in your life, whether it's initials, birthstones, script, etc. Bonus: these are all Canadian-based (like this bluboho Mama script necklace I'm wearing here!), and being Canadian and with the way all of us have struggled (but most of all small businesses), really want to support locally made as much as possible!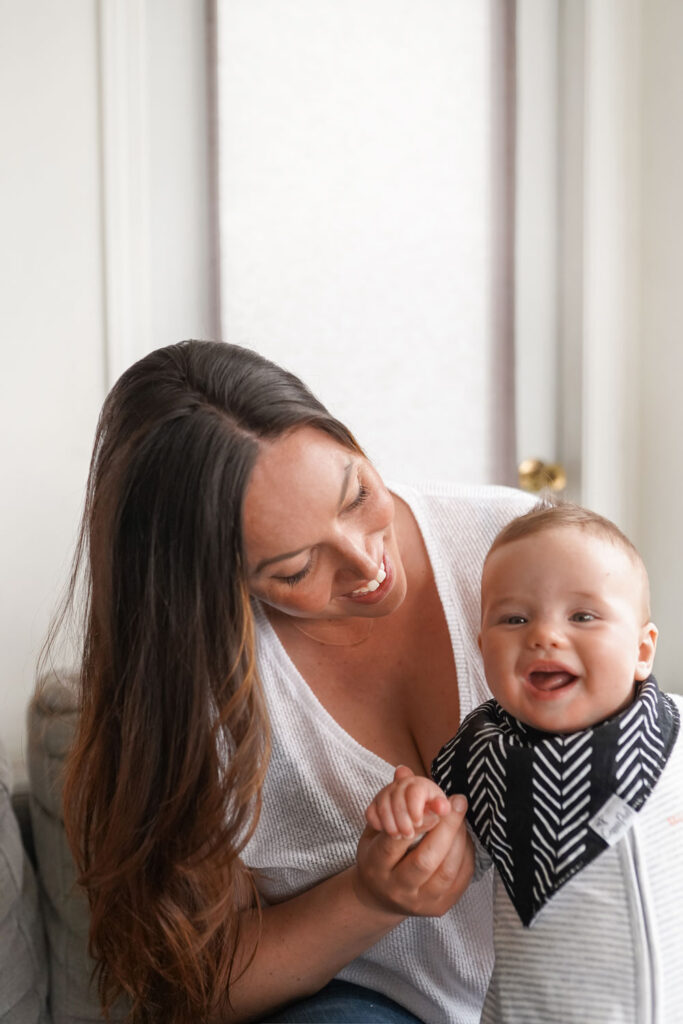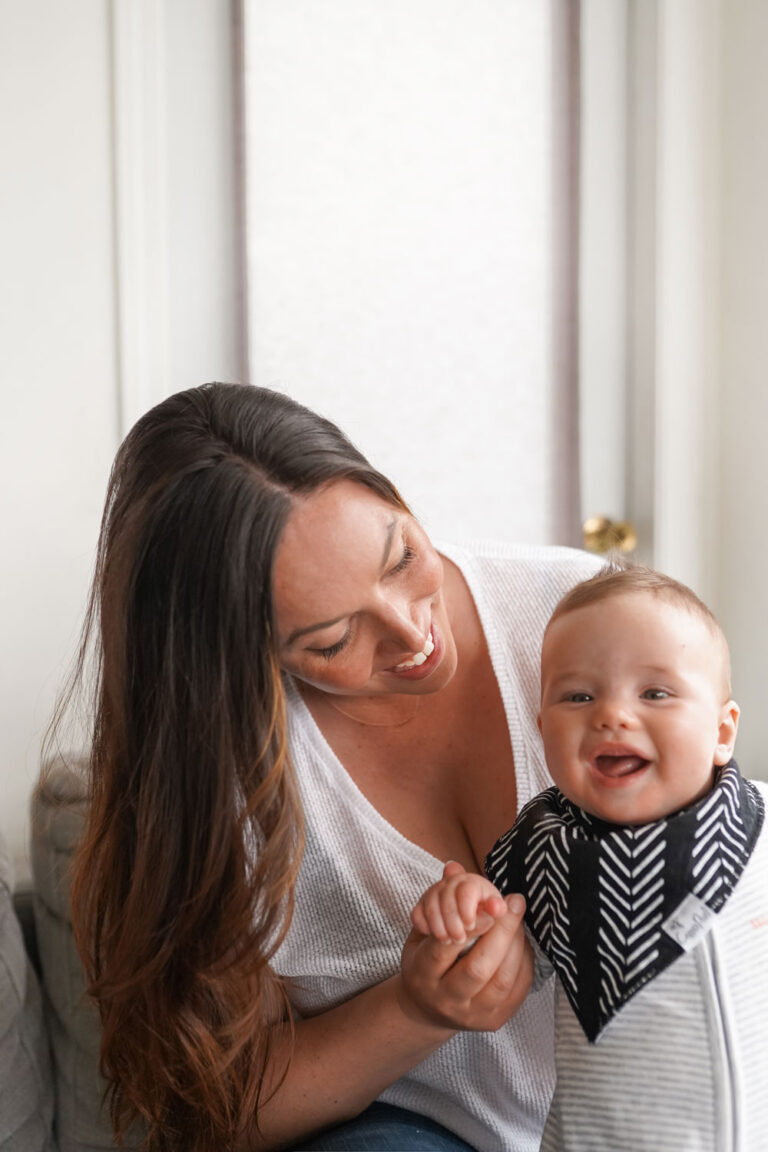 bluboho Mama Script Necklace
This 14K gold script necklace is so dainty, so elegant, so beautifully made…perfect on its own (one of the few pieces Cal doesn't seem to claw at) or layered with other necklaces.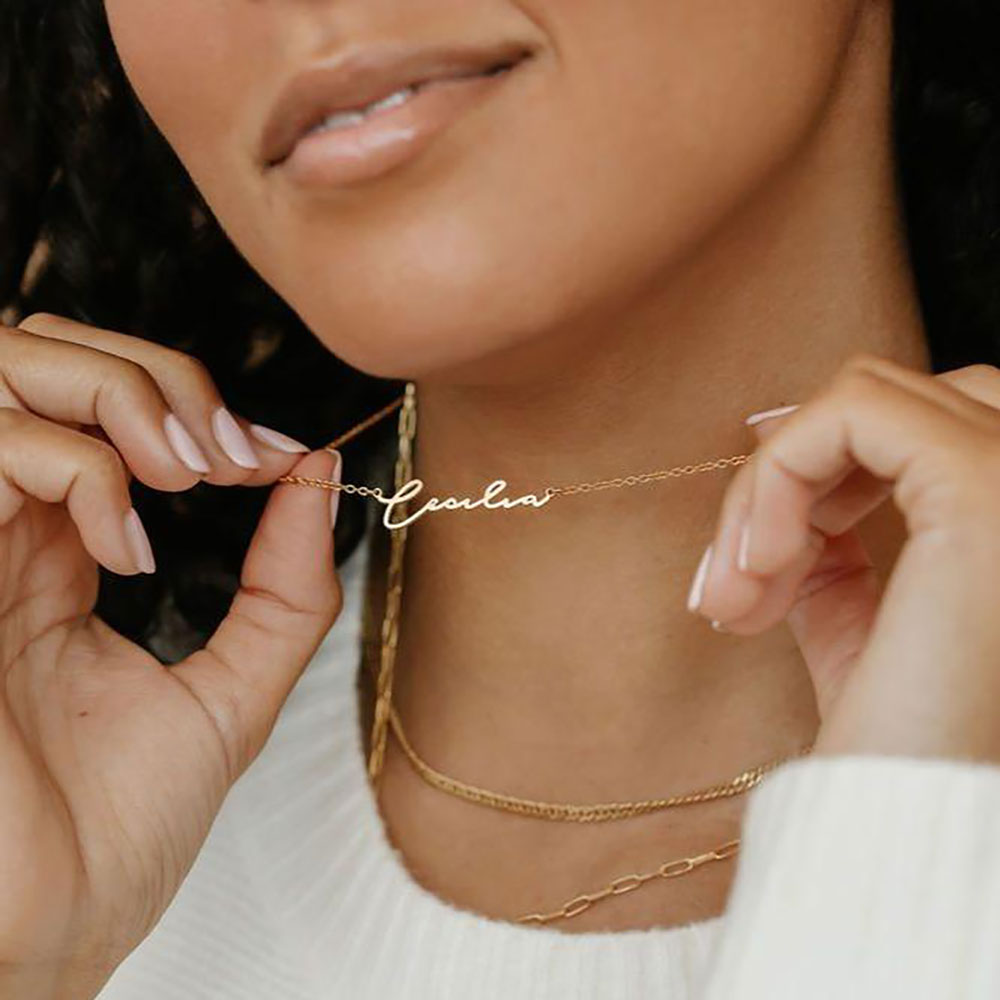 Tiny Zen Memory Custom Cursive Name Necklace
I got this script necklace (with "Callum," of course) and it's another one that I wear on repeat. It's such a beautiful script and I love that Tiny Zen also has so many other options, whether that's your own handwriting, initials, birthstones, silhouettes, even paw prints!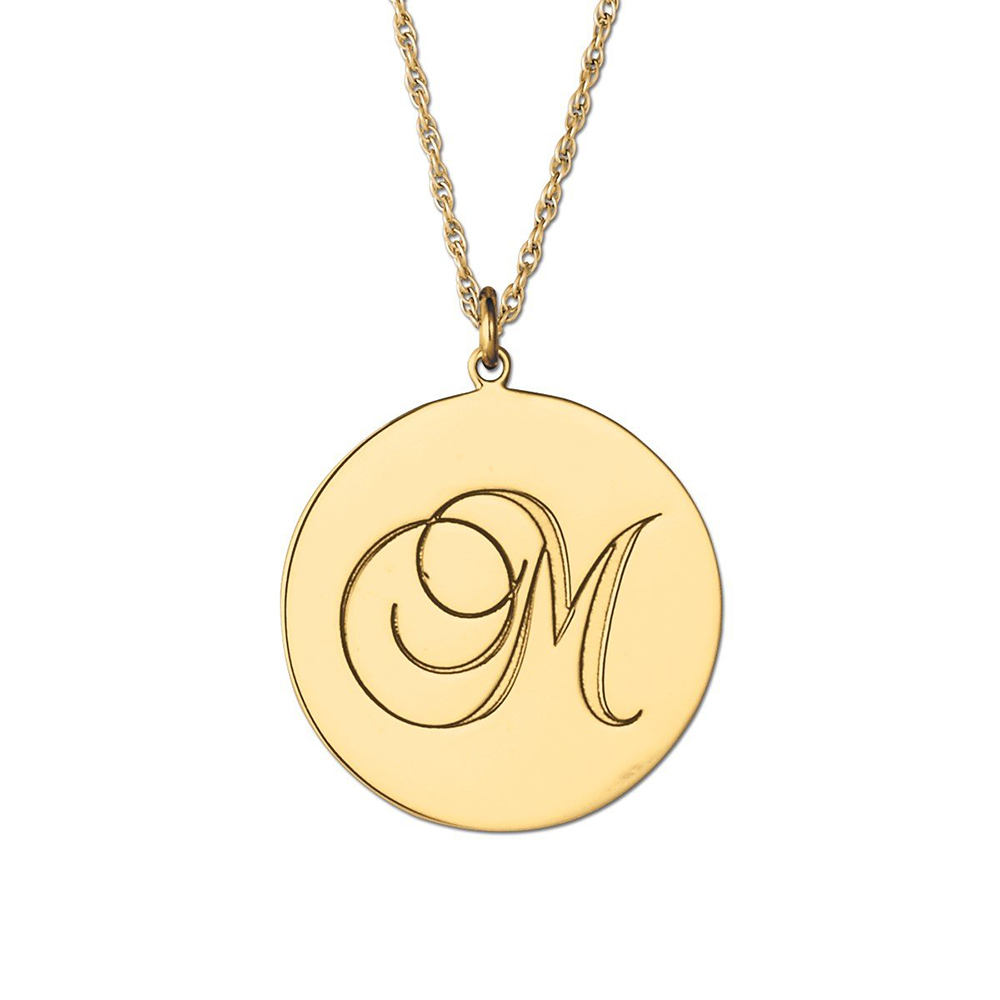 True Curated Designs Gold Coin Initial Necklace
Another one I have from another amazing local designer. This is so unbelievably dainty and beautiful, and again such a layering piece! I love wearing my cursive C coin necklace as a daily reminder of my little angel, and it pairs beautifully with either of the necklaces above (clearly my obsession with Cal runs deep).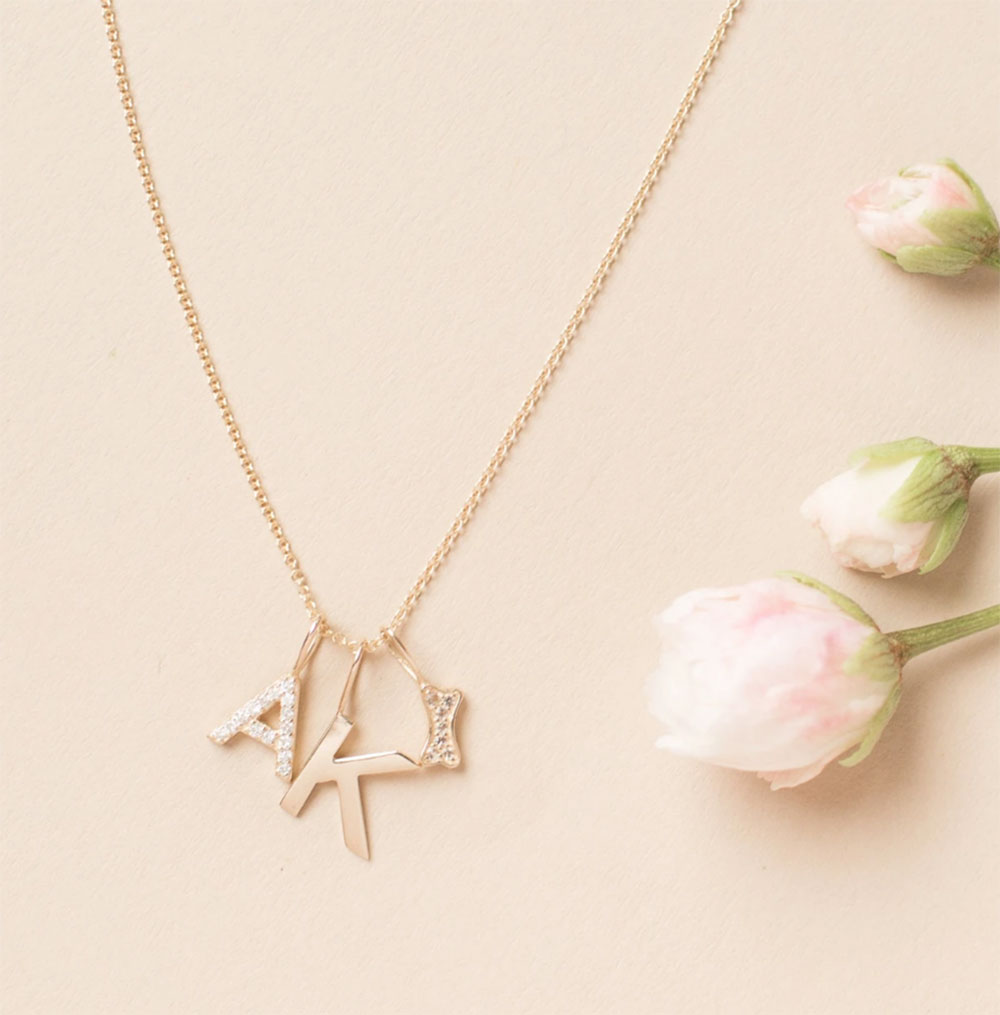 Melanie Auld Adorned Collection
I love how customizable Melanie Auld's Adorned collection is, giving you the option to add charms, initials, birthstones, etc! I have quite a few of her pieces and they're such great quality.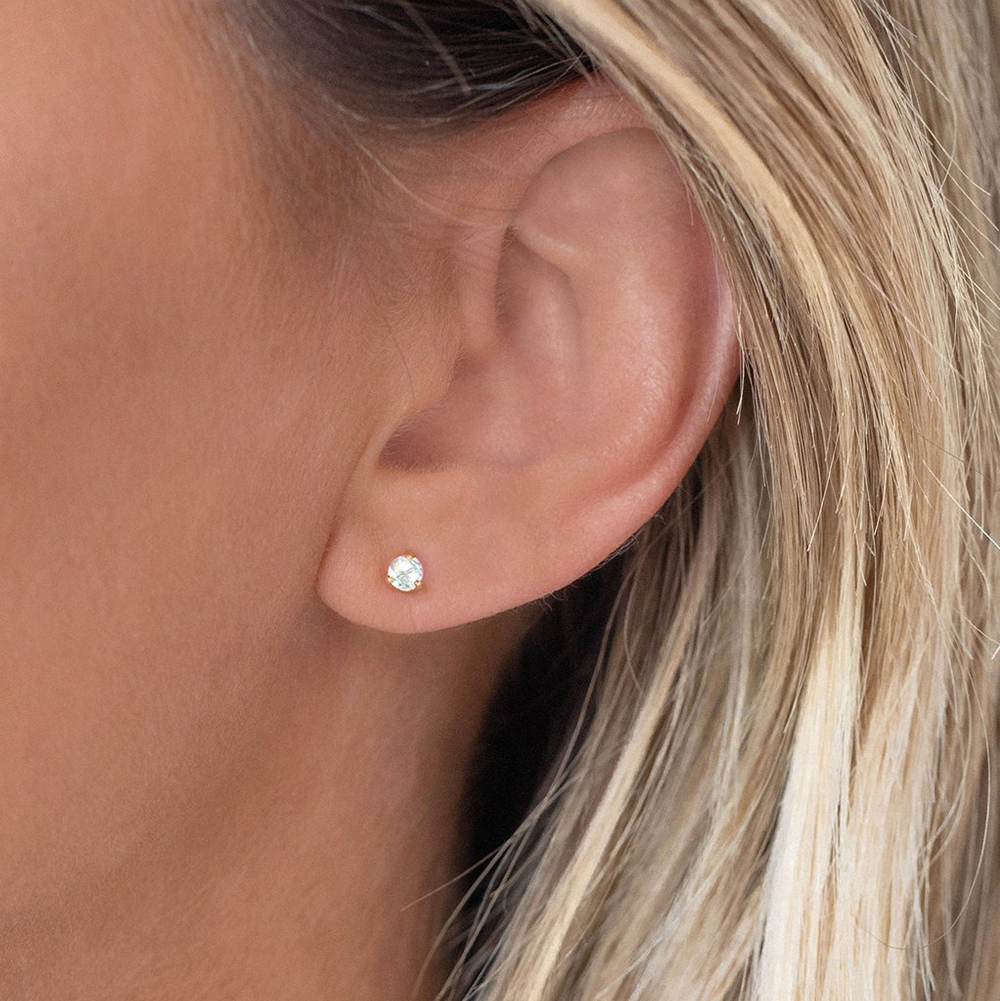 Leah Alexandra Birthstone Collection
If you want to go the birthstone route, I love Leah's elegant and minimalist Element collection, that features studs, charms, necklaces & rings, all with a simple and classic design!