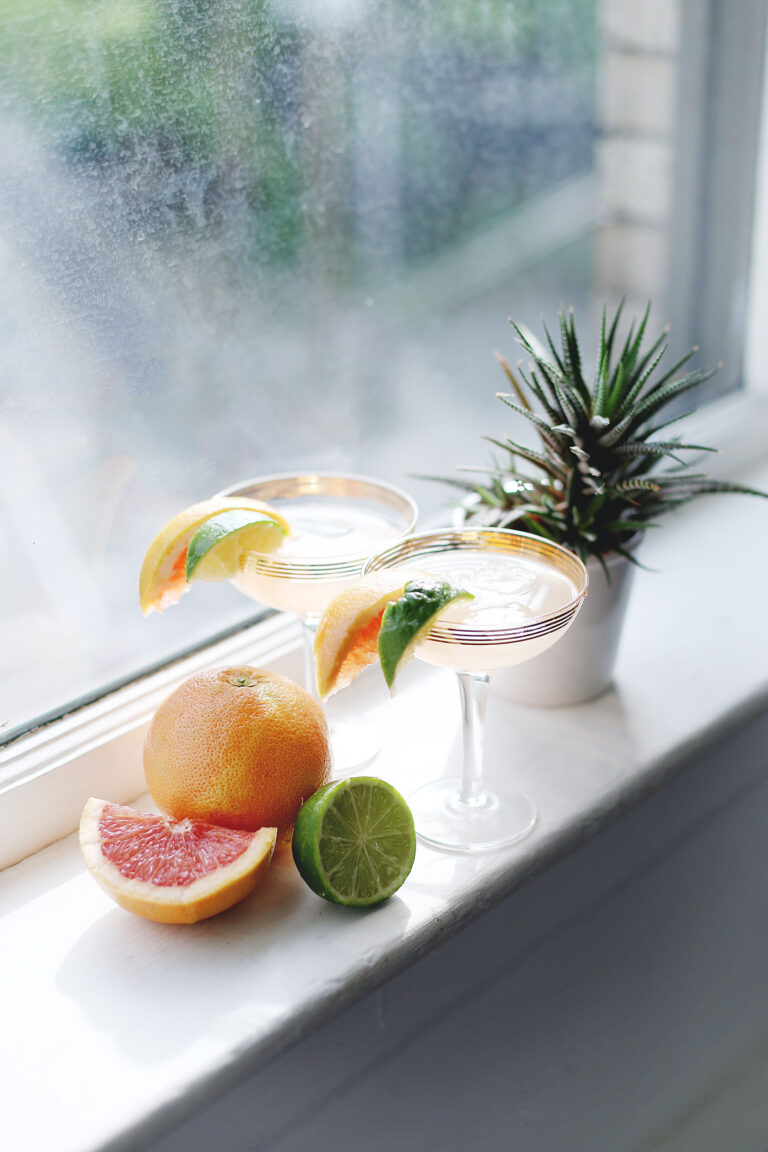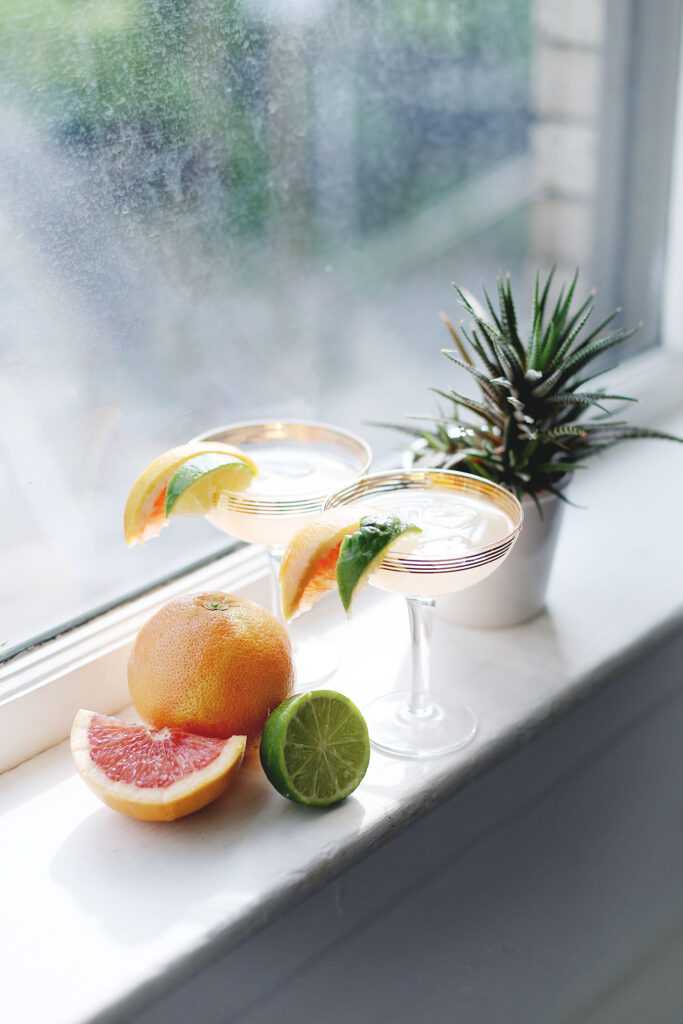 Other than gin (G&T for life!), tequila is my favourite libation. So naturally, that fact coupled with my deep love for Mexican food (Nutrition Stripped in particular has really great healthy options for tacos and the like) means I am a big fan of Cinco de Mayo. While I love a traditional margarita, I've recently fallen hard for the delicately flavoured Paloma, especially because it's so easy to add a healthy twist to it!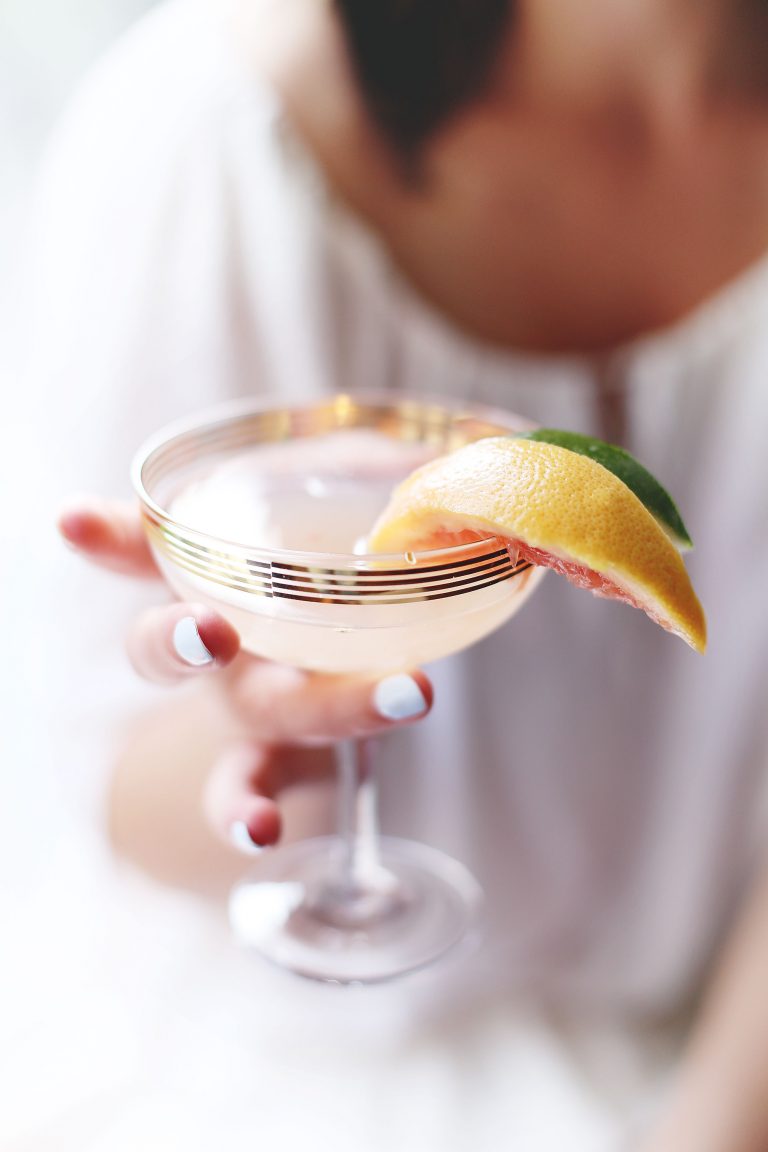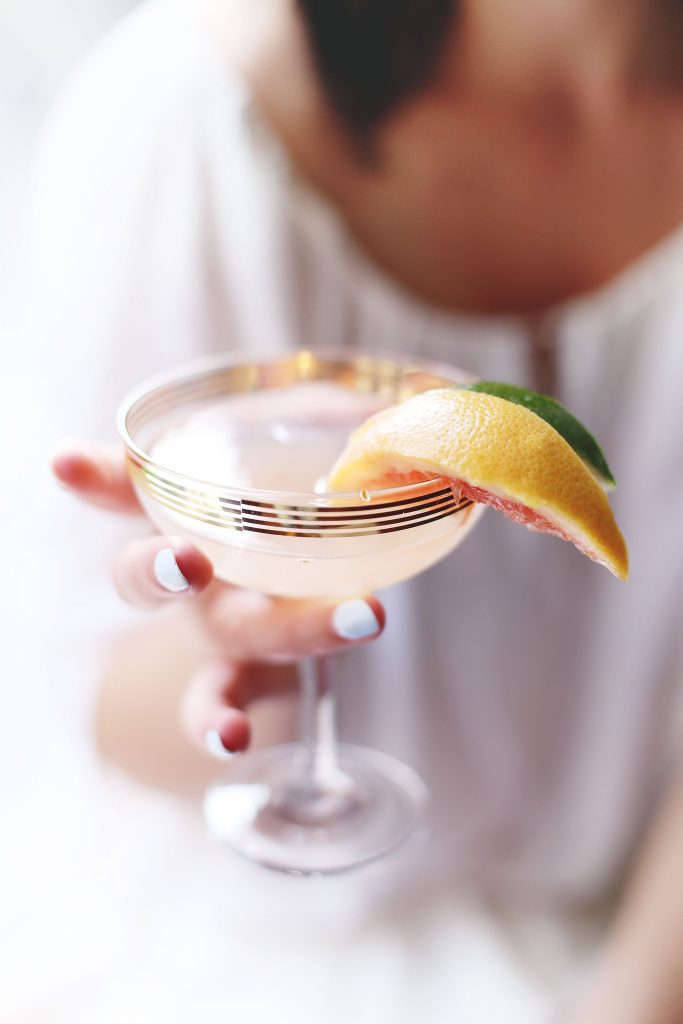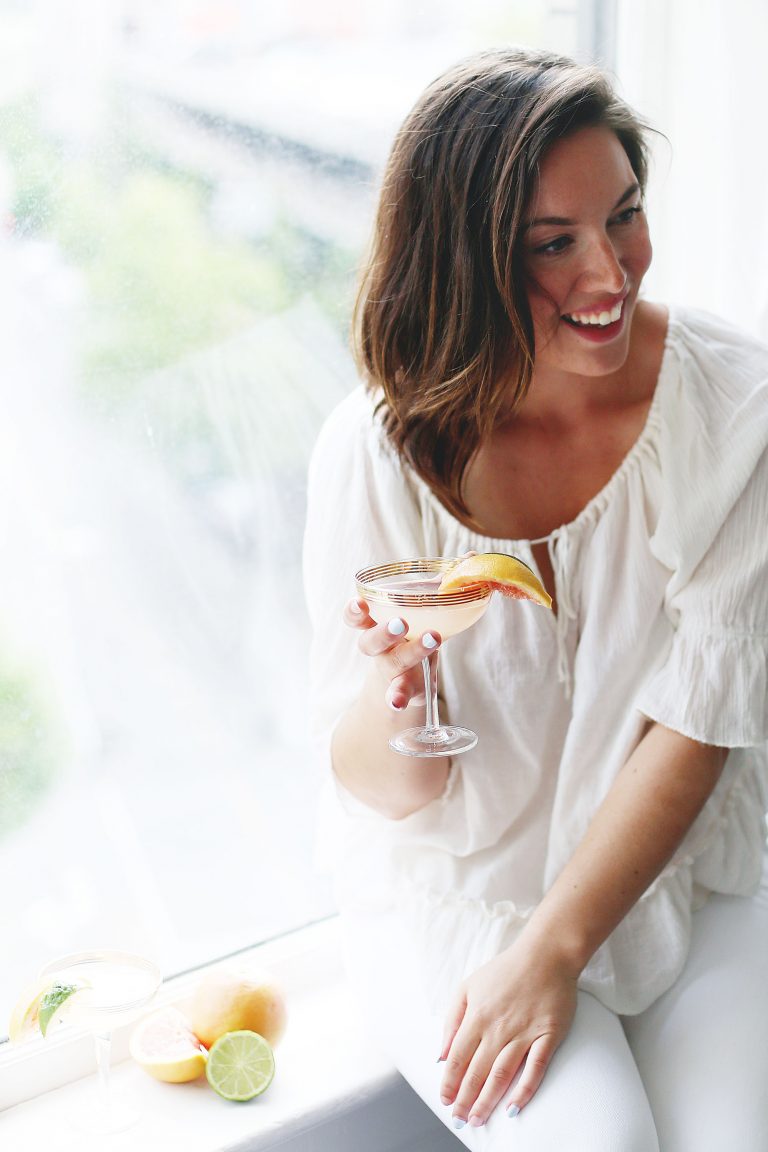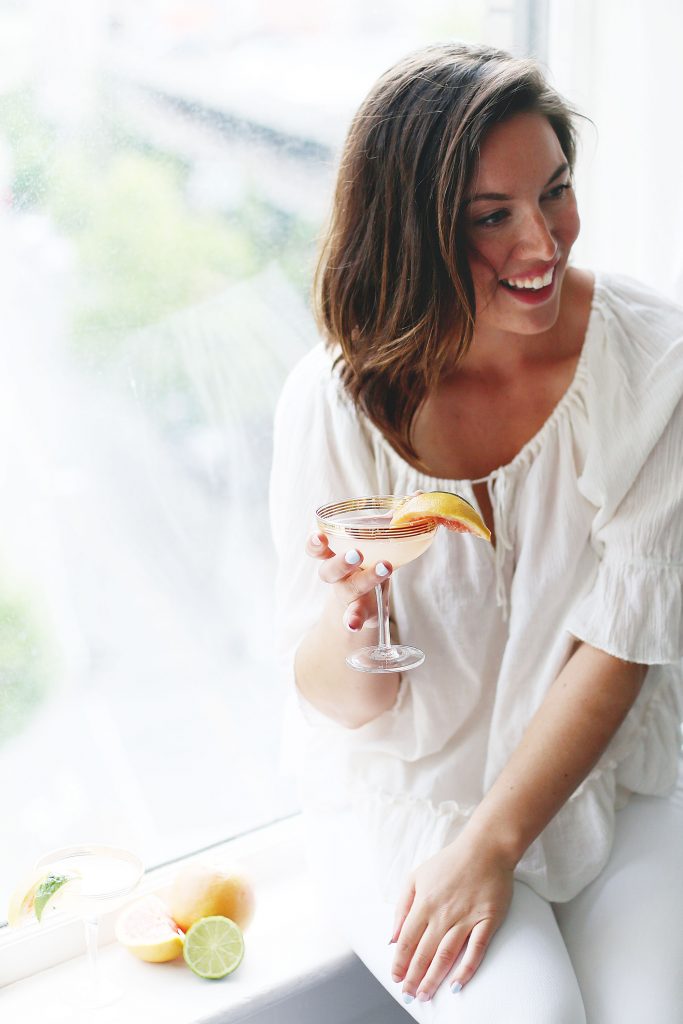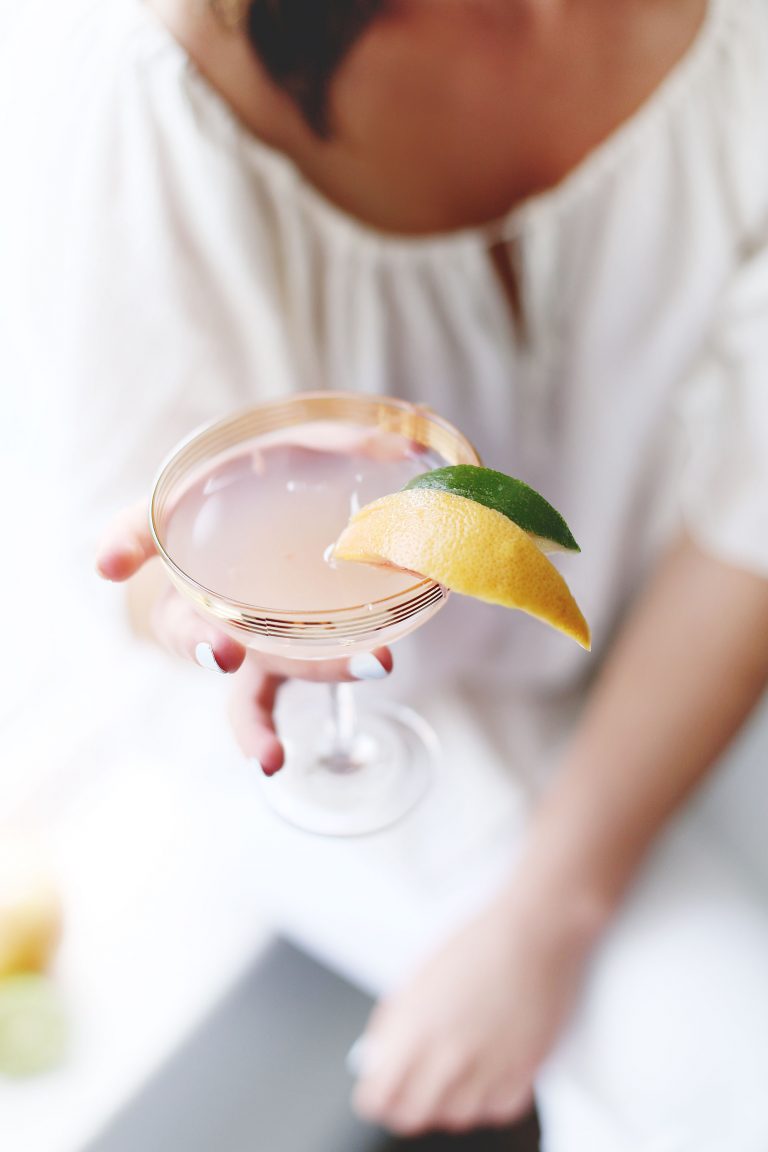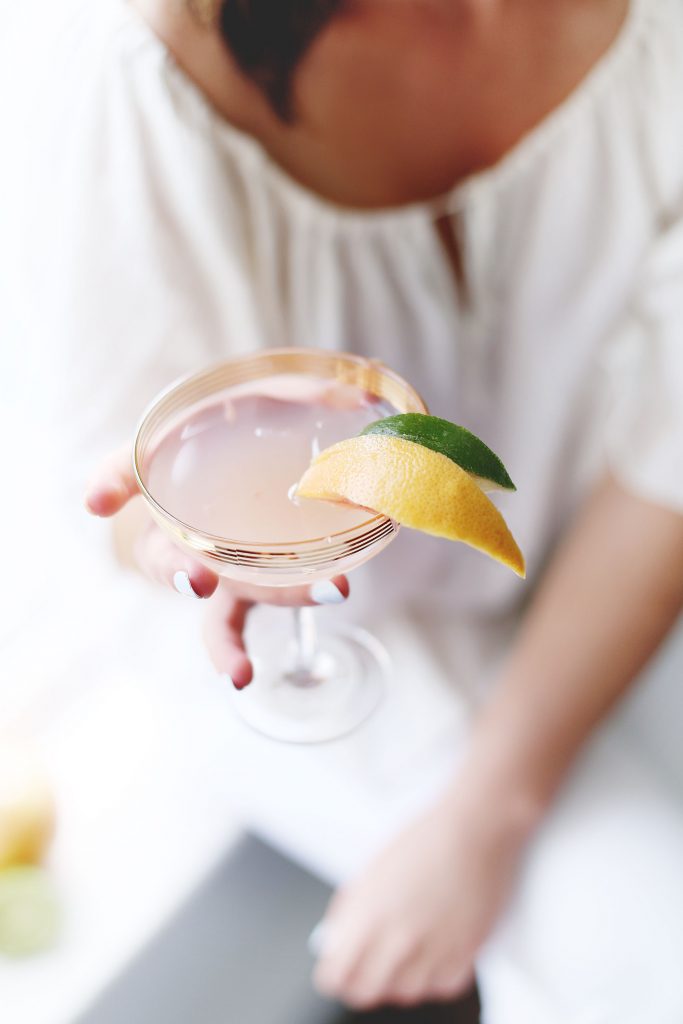 PALOMA (2 servings)
Juice of 1 grapefruit
Juice of 1 lime
Soda water to taste (I swear by my SodaStream)
2-4 1 oz. shots of tequila or mezcal (depending on if you're doing singles or doubles)
Agave syrup to taste
You can either mix them all together (my preference) and garnish with a grapefruit and lime slice or you can do the traditional layered look (juices and tequila at the bottom, topped with soda water for a pretty gradient effect!). I love salt rims with margaritas but for some reason, I prefer Palomas without (which is why they're pictured sans rim here) – totally a preference thing though so if you love cutting your tequila with salt, make sure to include it!
I'm feeling much better from my flu (thanks so much for all the well wishes and advice on yesterday's post and on Insta!) but will definitely abstain from any festivities this week until I feel 100%. To the rest of you – happy Cinco de Mayo! Enjoy one of these yummy pink beauties for me!
Photos by Alicia Fashionista