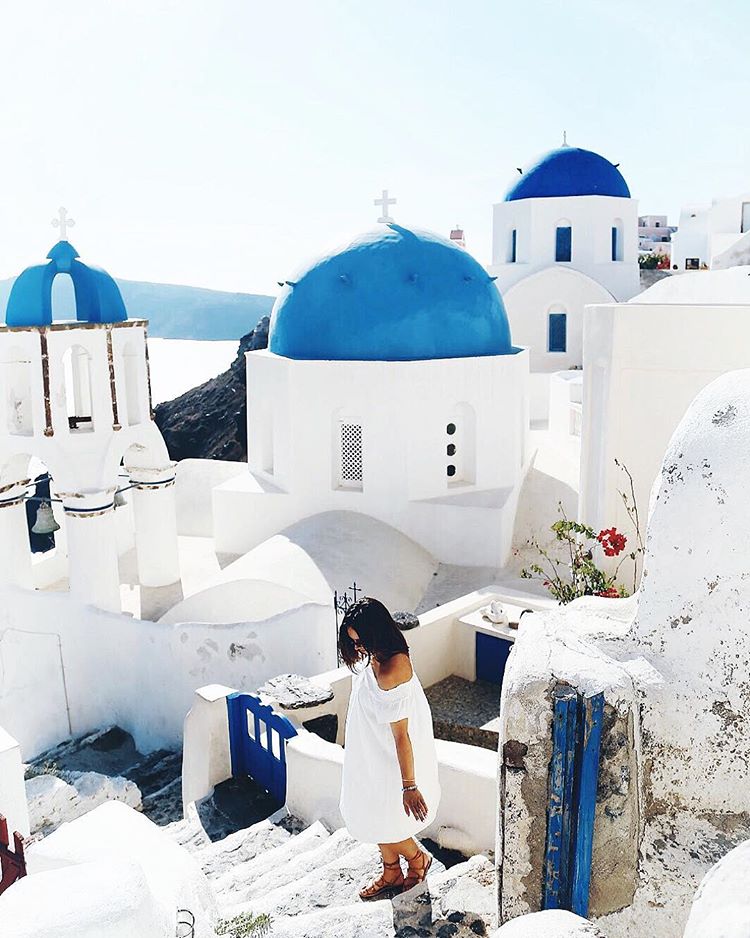 After taking time off travelling non-stop this summer to rehab my back injury fully, I'm so so SO excited to be getting back to a ton of travel starting this fall. Nothing brings as much inspiration, excitement, adventure and joy to my life as discovering new places (or returning to the newly familiar), and I know a lot of people would say the same. To sustain all those wonderful feelings between trips, nothing beats capturing stunning shots of your travels. As I've travelled more and just grown creatively photography-wise (sharing it all on my Insta account and here on the blog), I've developed more and more tricks to simultaneously live more in the moment, stress less about capturing everything and also get better shots than ever. So without further ado, here are 8 travel photography tips to take with you on your next trip!
1. The best camera is the one you have, and that's never truer than when you travel.
In fact, as much as I love my Canon 6D and still ensure I have it with me on my travels, most of my Instagram shots (and almost all of the ones featured here in this post) are from my LG G4. Whether you get a solid point and shoot or really learn how to use your phone's camera to its best potential, it really comes down to just being inspired, clicking shoot and carrying on – worrying about taking out a camera again and again kind of breaks up that easy flow. Keeping your camera out at all times is another option but I travel alone a lot and depending on where I am, I don't want to have my expensive camera flashing around (or if I'm with Matt, he's got it so I'm left with my phone). And that's where my LG G4 comes in handy! I just shoot, transfer over the ones I love the most to my iPhone (I wish I knew how to quit you Apple!) and edit on my iPhone, which I find has better functionality (you can check out my Insta editing tutorial here PS). The iPhone and Samsung cameras are also insane or a smaller point and shoot (Olympus makes great ones) are awesome options when travelling!
2. Perspective, perspective, perspective.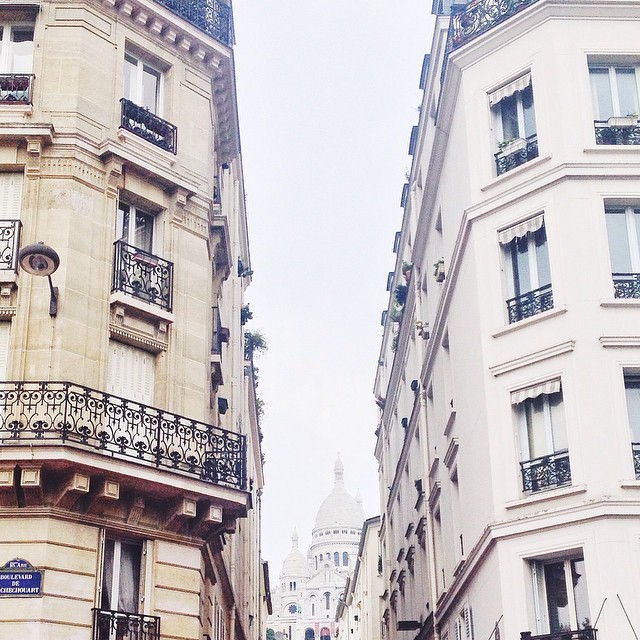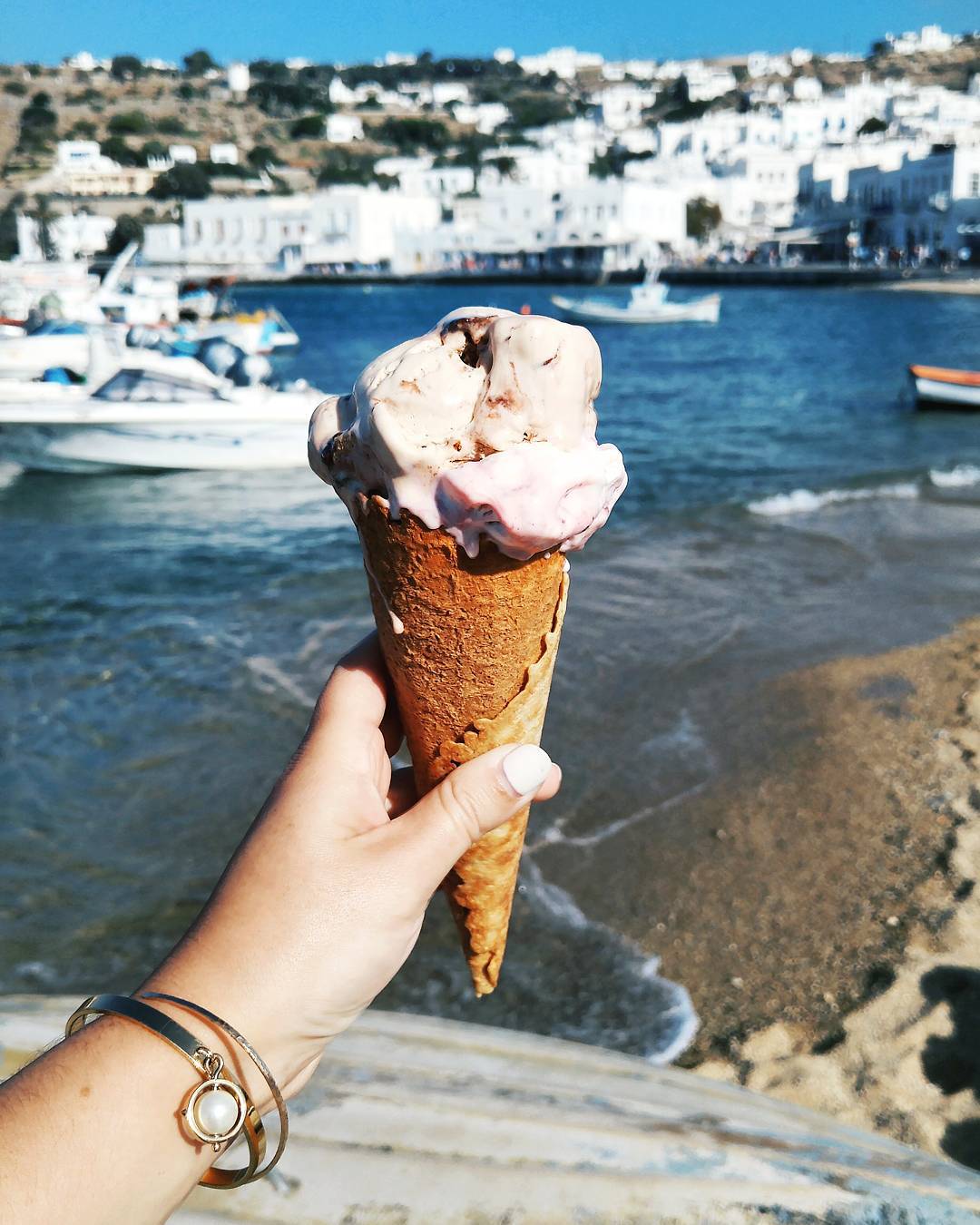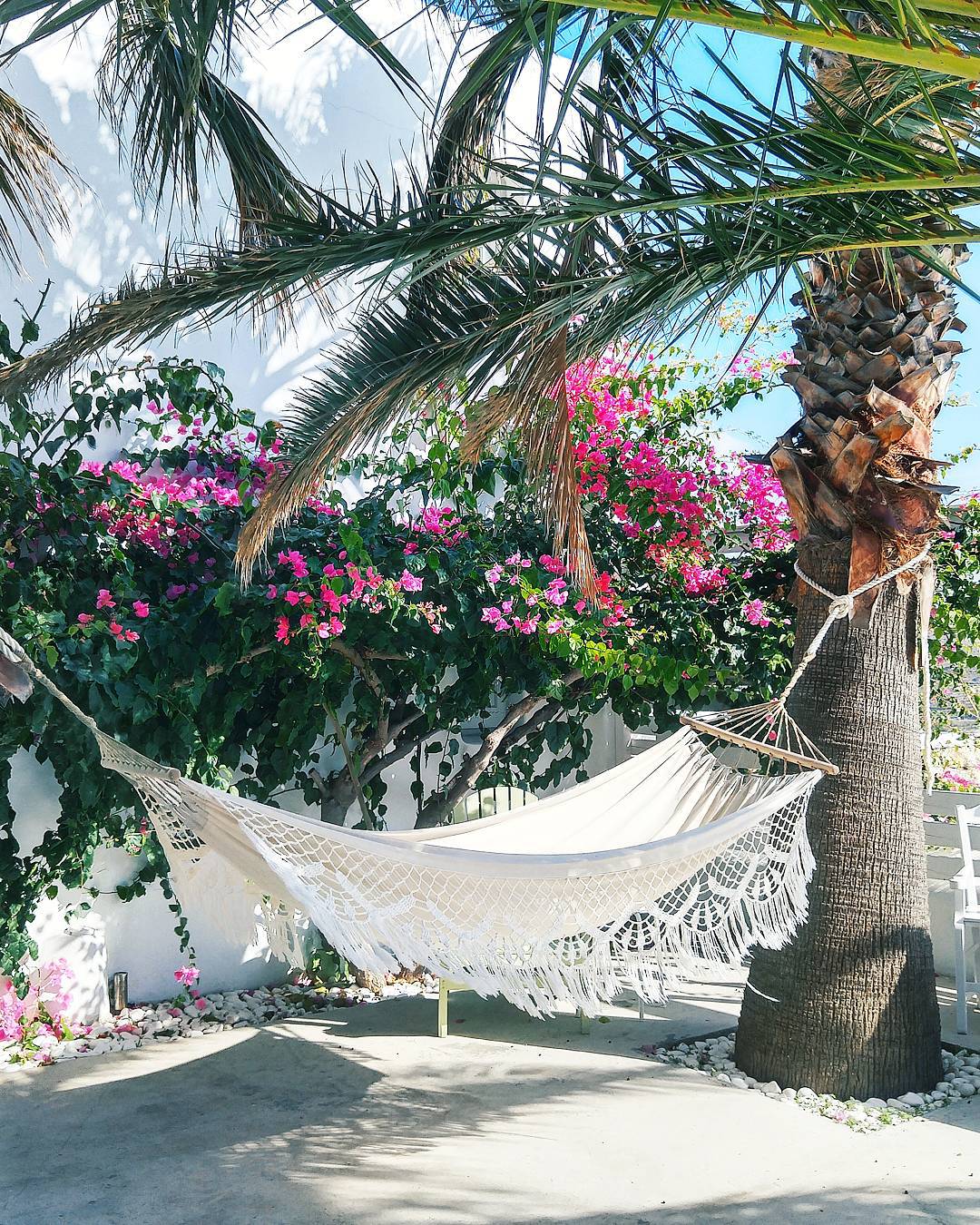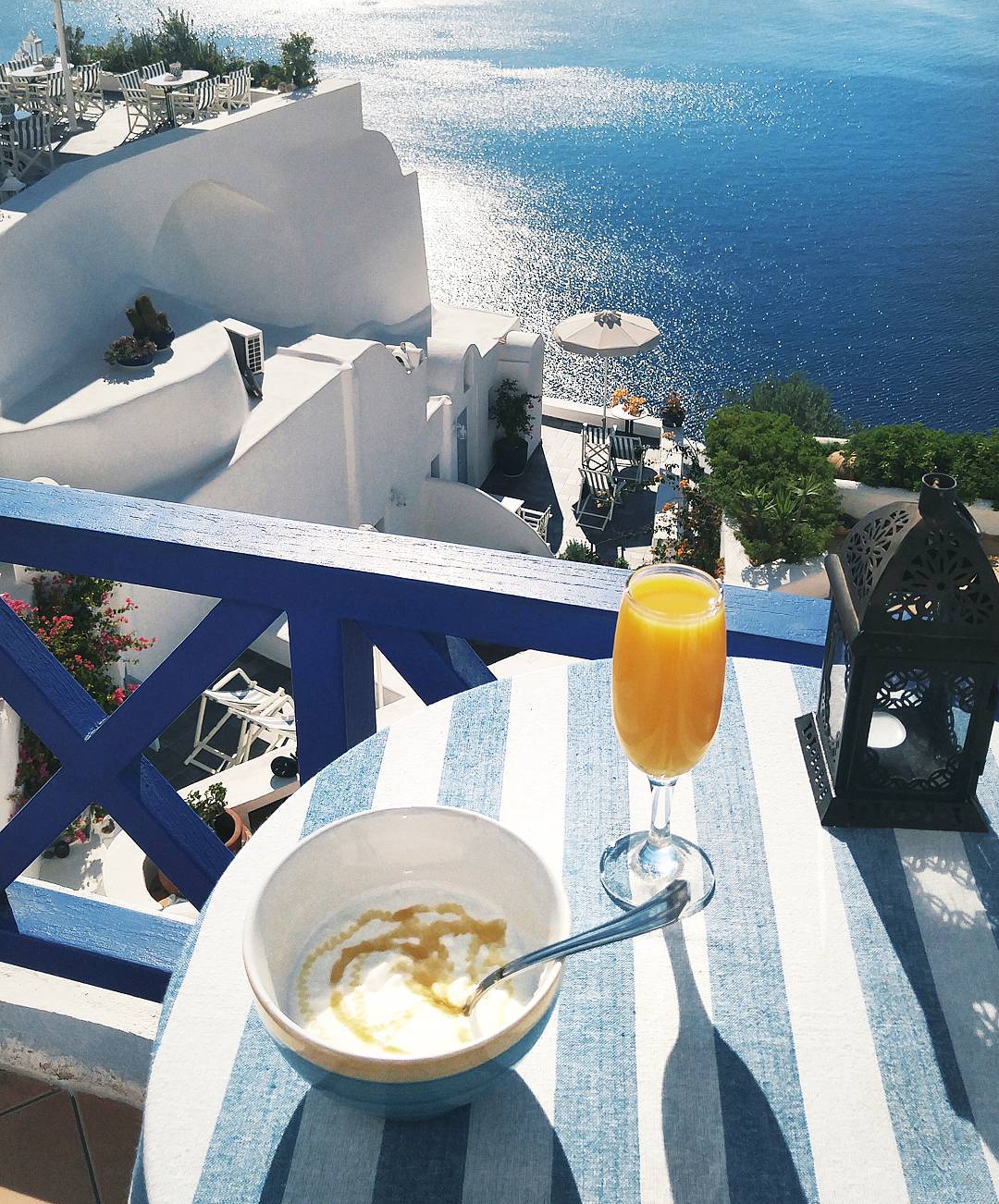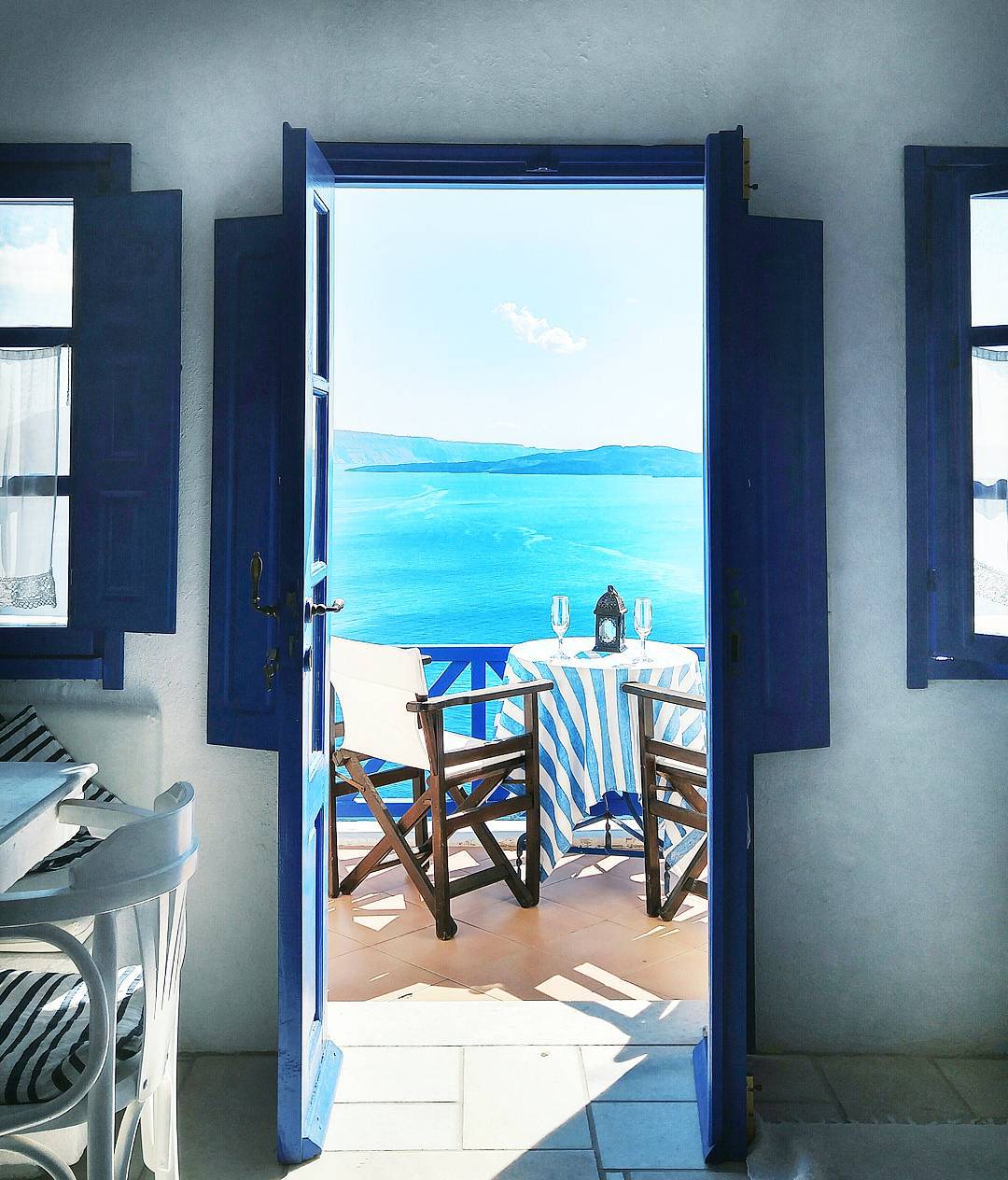 Keep your head on a swivel – look up (architecture, overhanging flowers, etc), look down (tiles, cool texture, etc), take in framing (I was so excited when I saw Sacré-Cœur peeking through those stunning elegant Paris apartments in that top shot), capture the details of your travel experience (food, new footwear buys, etc) whatever. Again, this is why I like just having an easy camera to shoot with because I want to basically shoot on the fly, quickly capturing an inspiring perspective I just took in.
3. Scale – the little person, big world shot never, ever disappoints.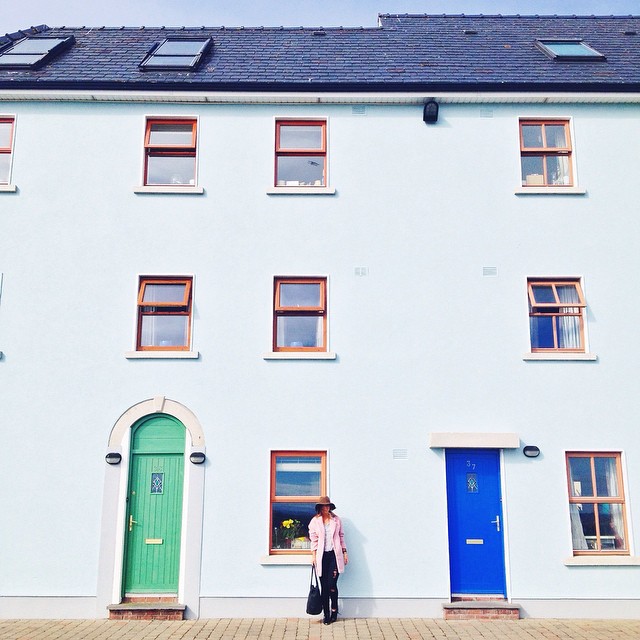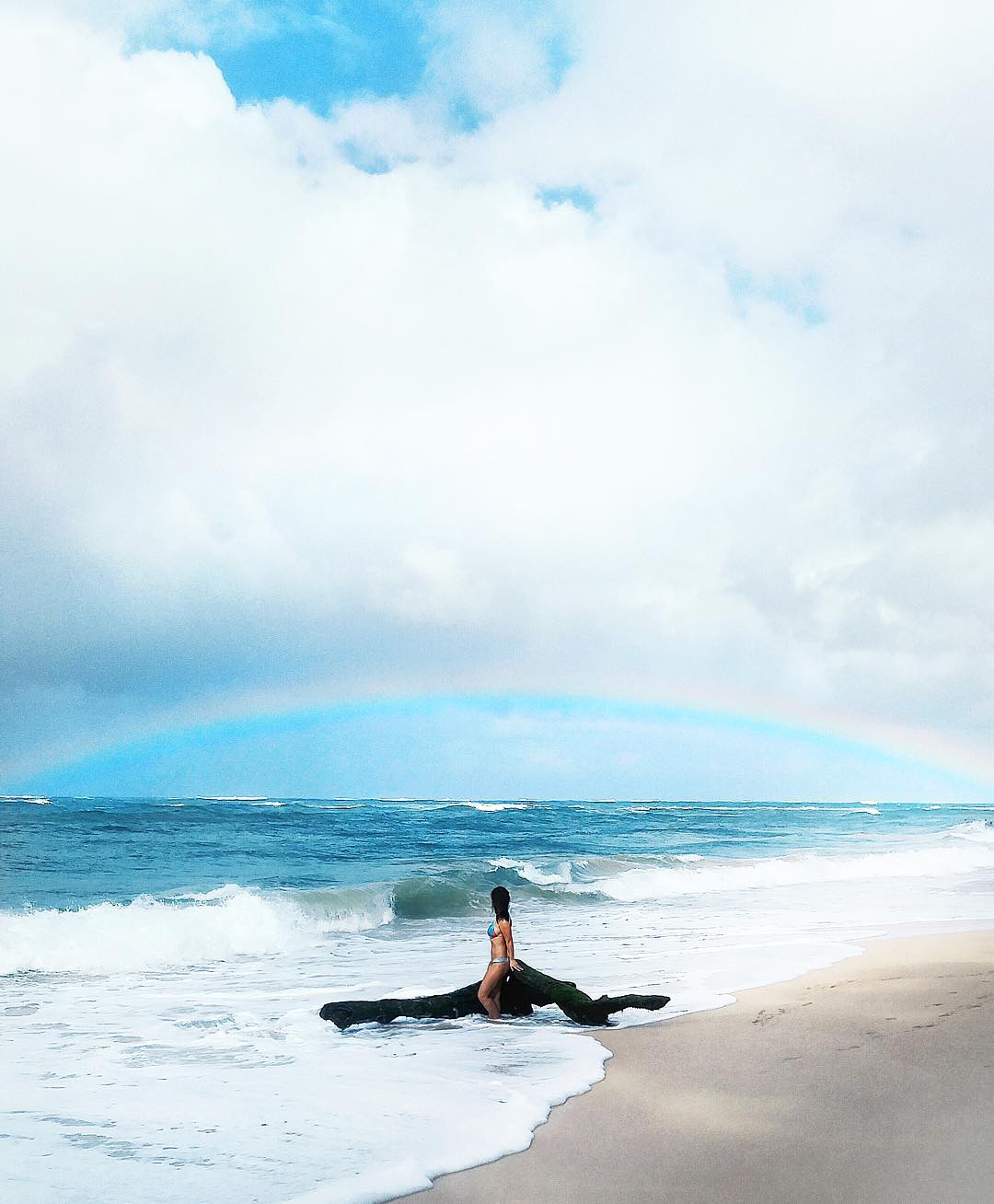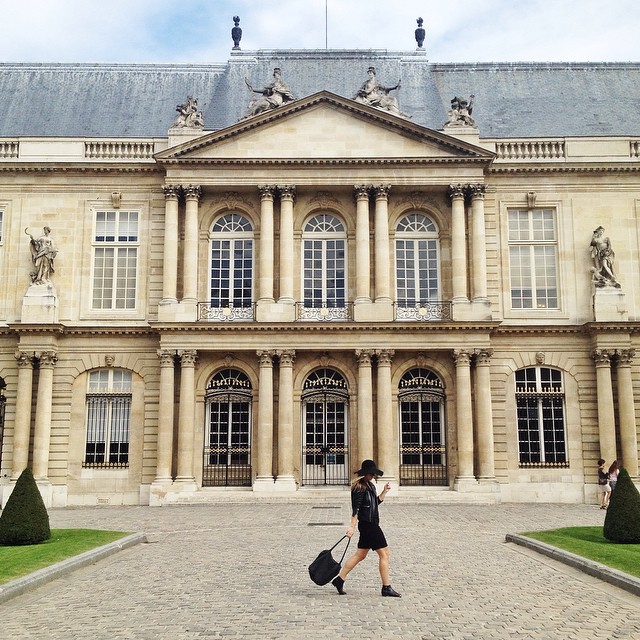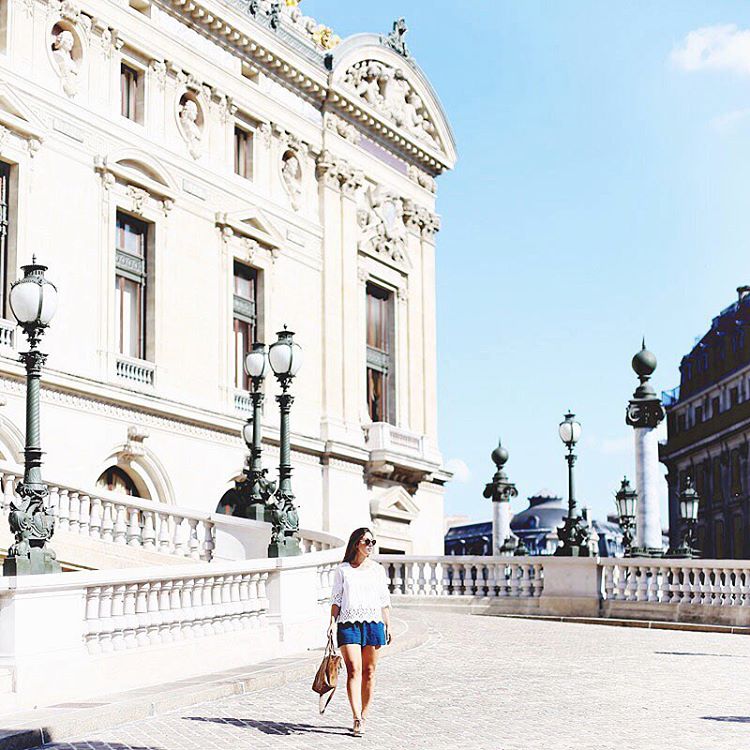 I use this shot all the time even when I'm here at home but there's something about capturing your travels this way that really encapsulates that sense of awe. And I mean, this is how you feel when you travel, isn't it? Or at least I do. I'm reminded instantly of how I'm just one person among billions, and that sense of being so little in such a big, incredible world is what excites me and keeps me travelling. It's also such a great way to visually capture the scale of something truly majestic – think waterfalls, towering, intricate architecture, etc.
4. Look for lines.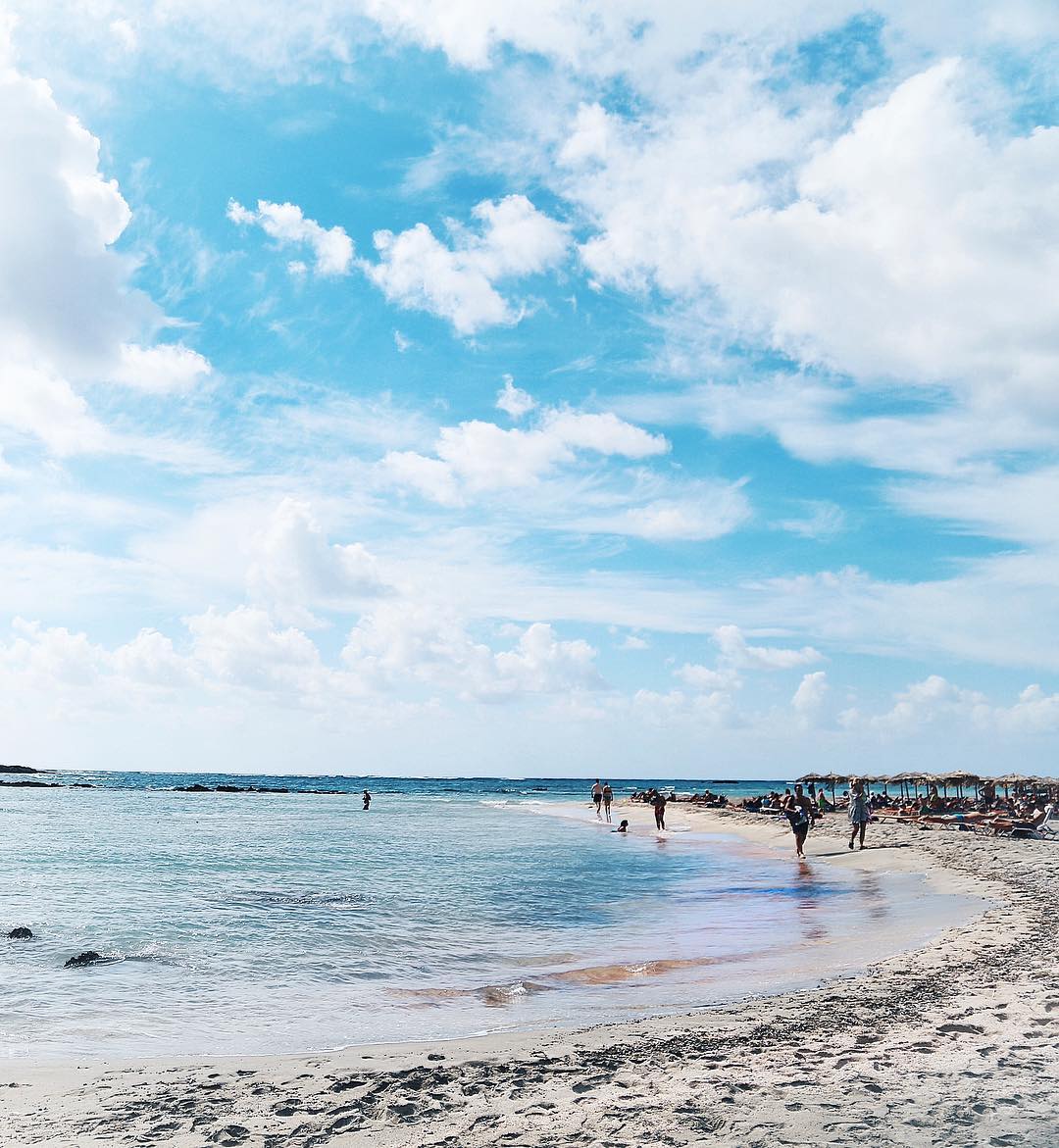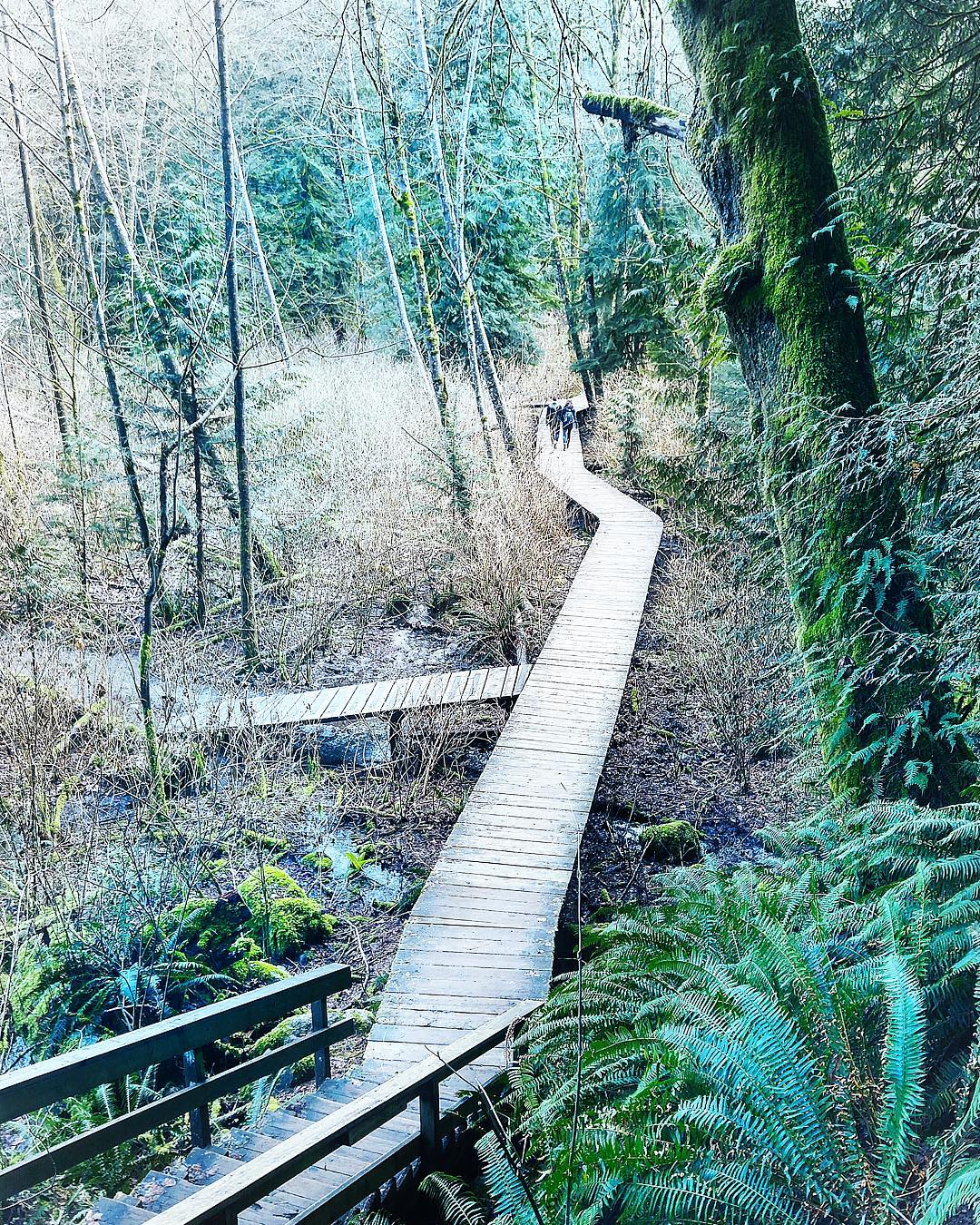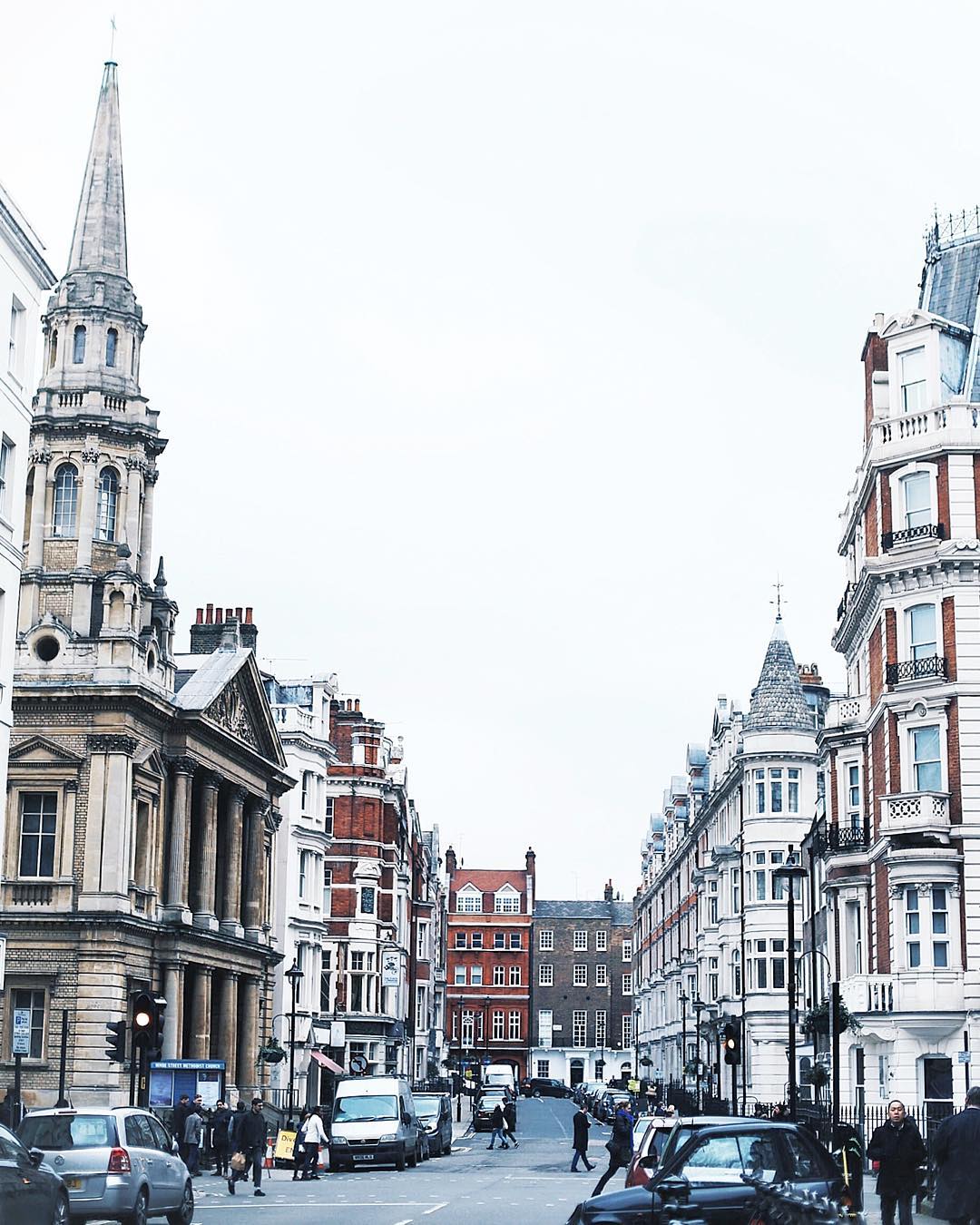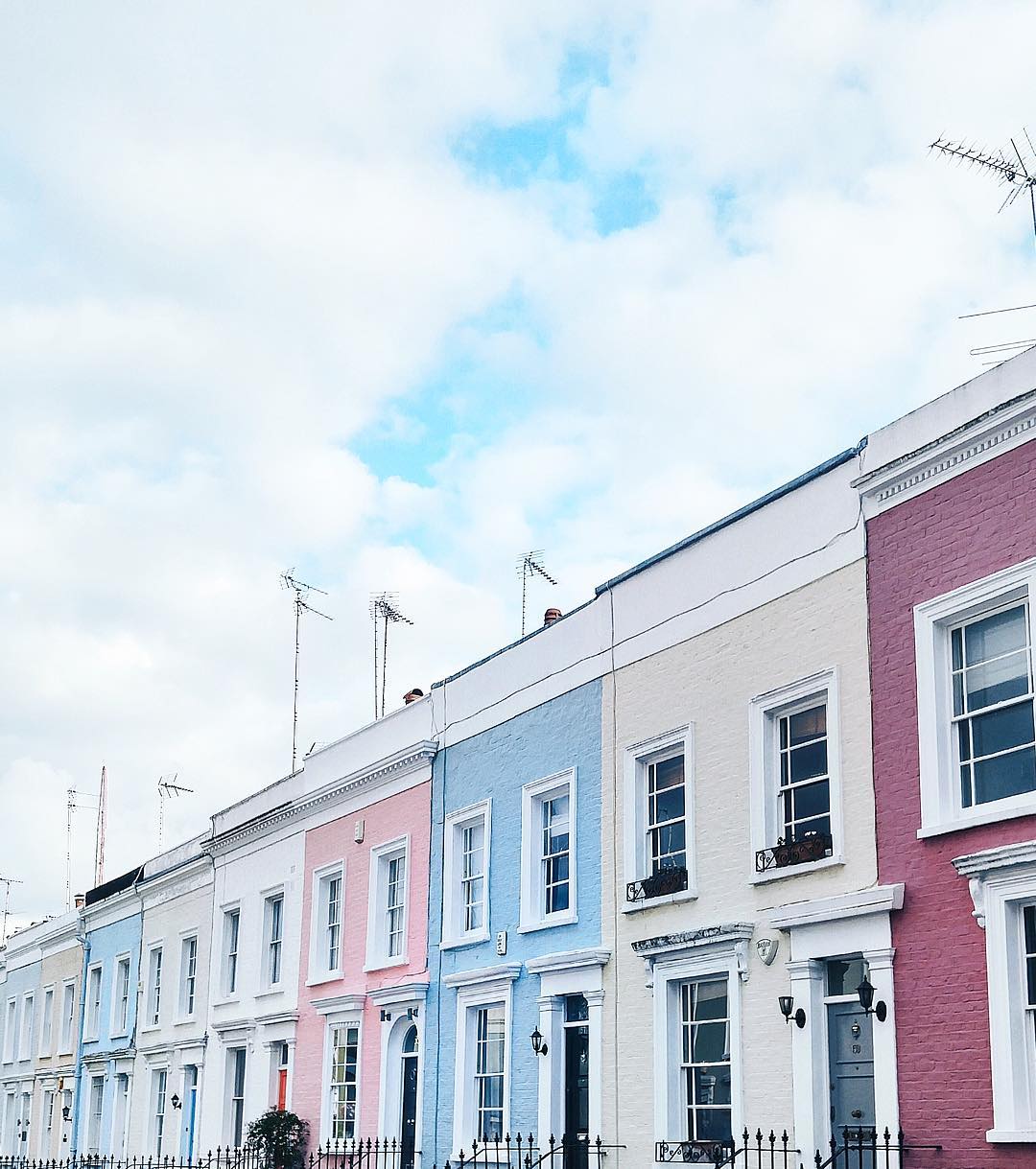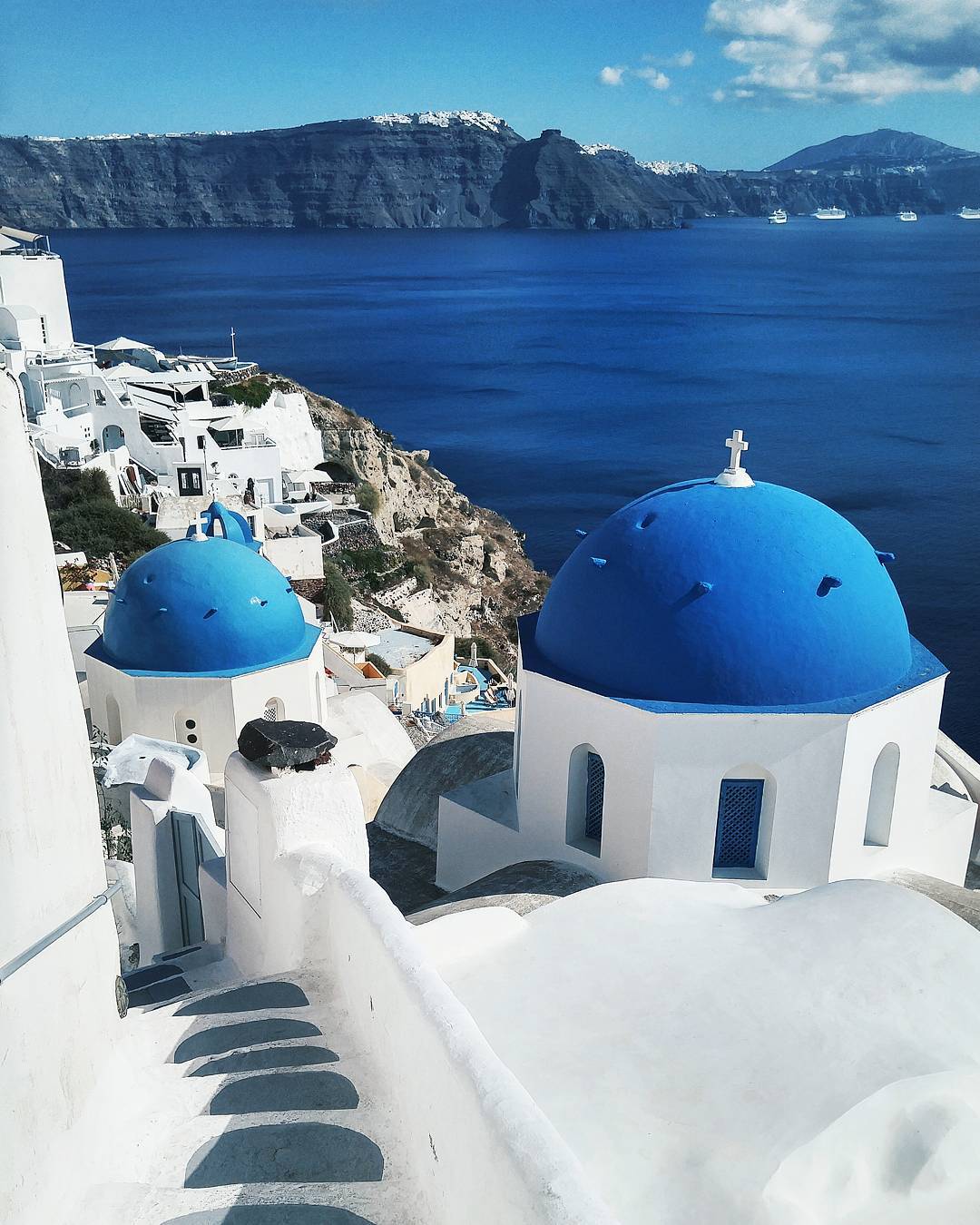 Well, not necessarily lines, but linear elements, direction, etc. Not only do they create for a more visually appealing snap, but they also capture a sense of continuation and direction. Whether it's the sloping curve of Elafonisi's famous sand beach or the stacked row of pastel homes in Notting Hill or my personal favourite, the descending staircase in Oia, capturing something directional and linear really gives landscape shots that extra appeal.
5. Place yourself at the bottom of a shot and look out at the view.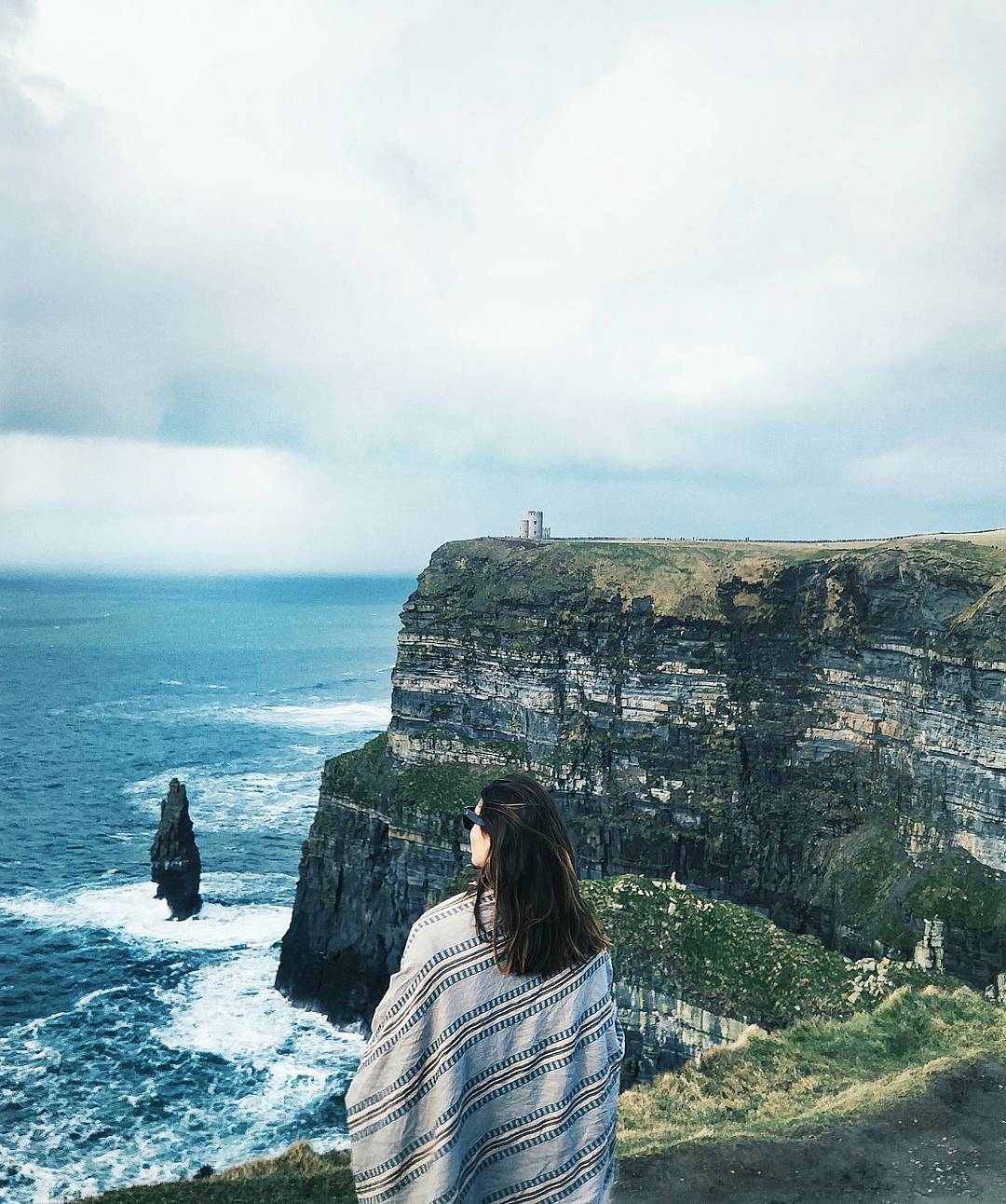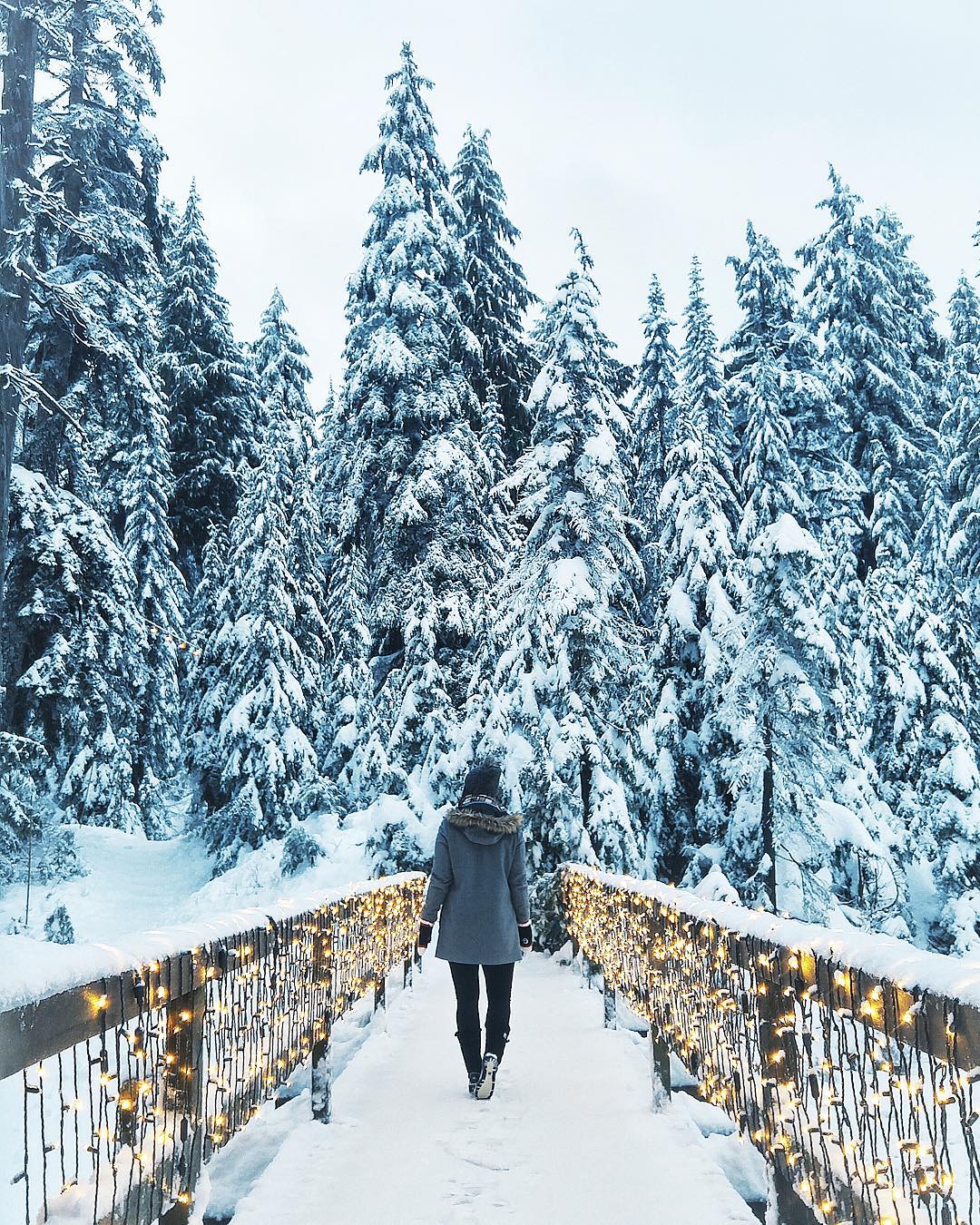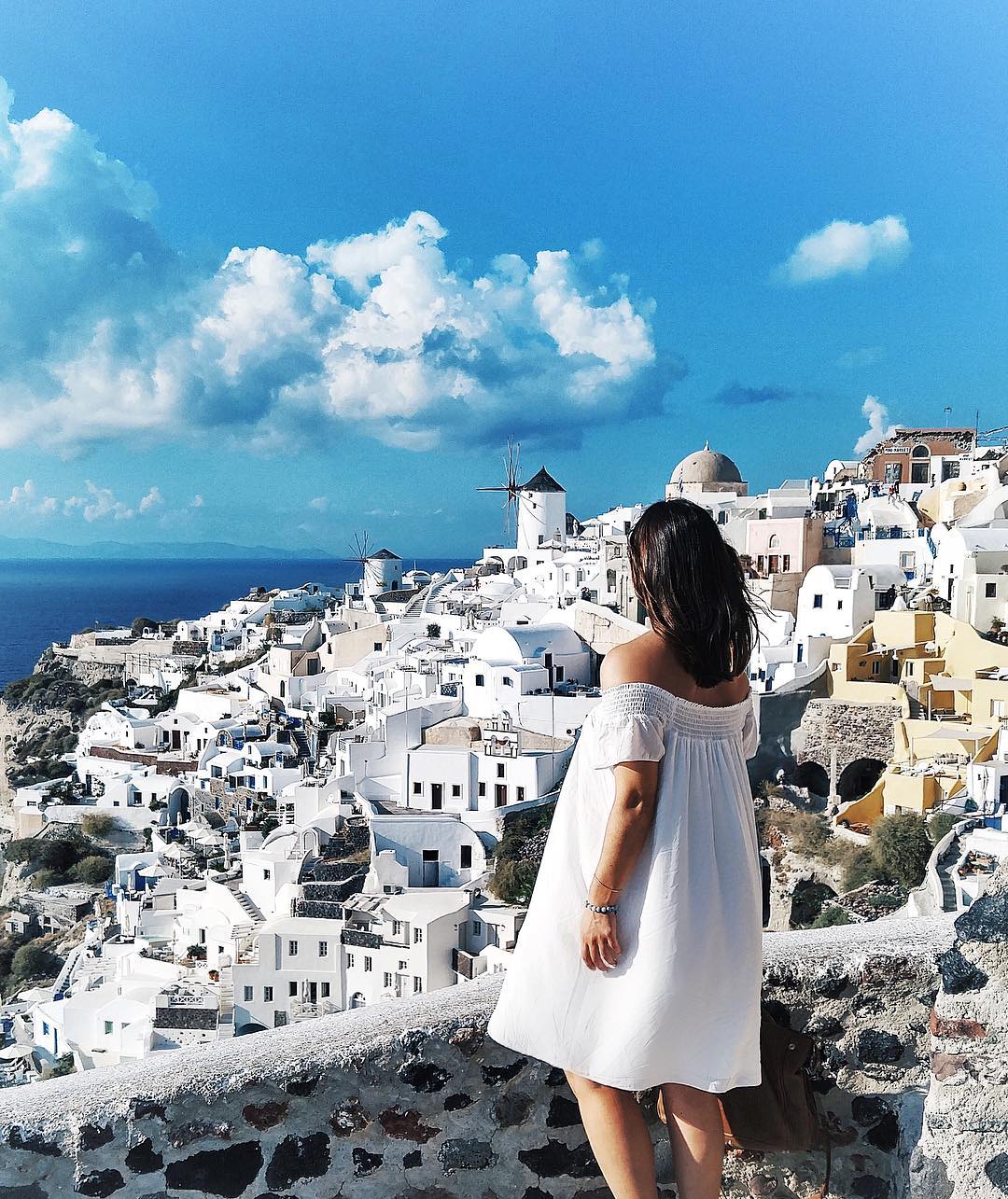 There's a reason that #followmeto shots do so well on Instagram. It's a way of adding a personal element to your shots but because you're not showing your face, your followers/viewers can imagine themselves there too – there's something kind of anonymous about the shots that makes them really appealing, while still placing you right in the action. Also, while I'm usually pretty eager to get in front of the camera because I'm a low-grade narcissist and all that, when travelling there are definitely those tired, jet lag days when it's just easiest to face away and not have to have your face front and centre. Take advantage of them!
6. Catch the first and last light when you can.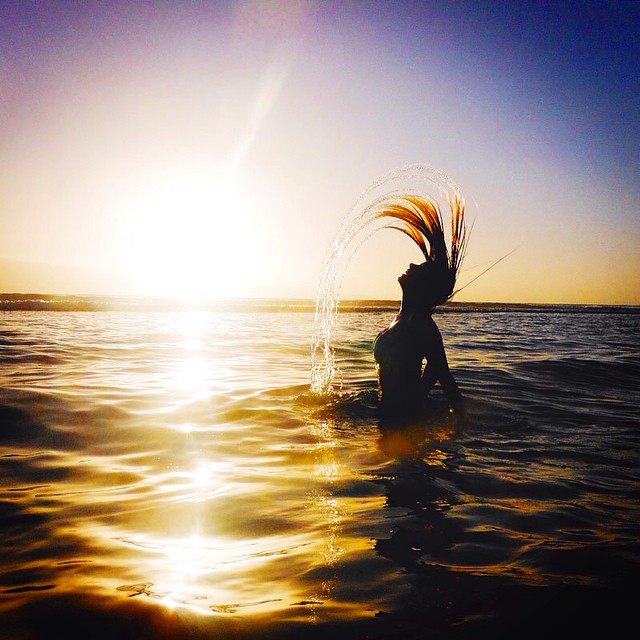 If you're especially excited about capturing something, go either at the beginning or end of the day to get the best lighting. Obviously, your days are going to be pretty packed full so you can't exactly time everything, but you'll get some amazing light at either end of the day. Sunrise is amazing for clear, sharp, fresh light, and sunset is perfect for that dreamy, hazy, saturated light. Especially when I'm somewhere beachy or tropical, I definitely time up my shots for this kind of lighting.
7. Get moving!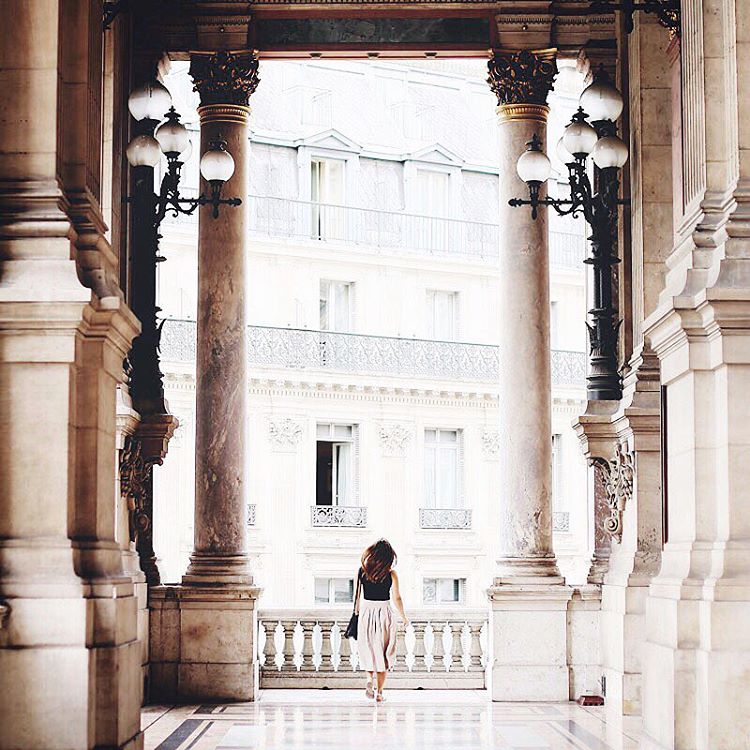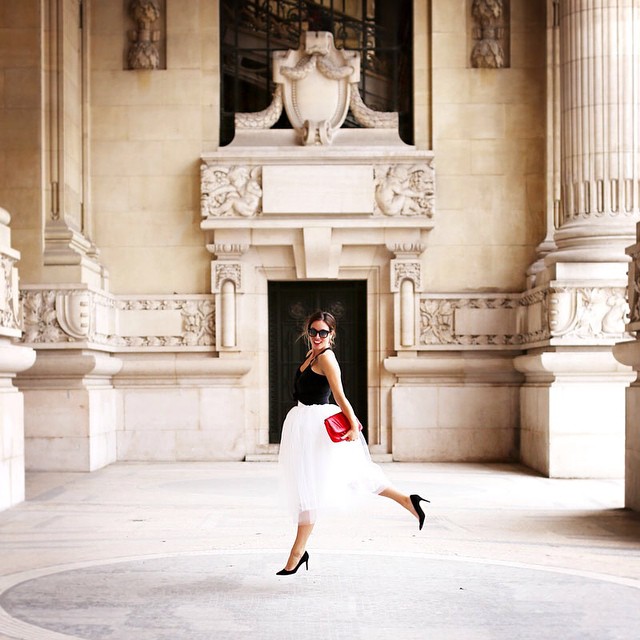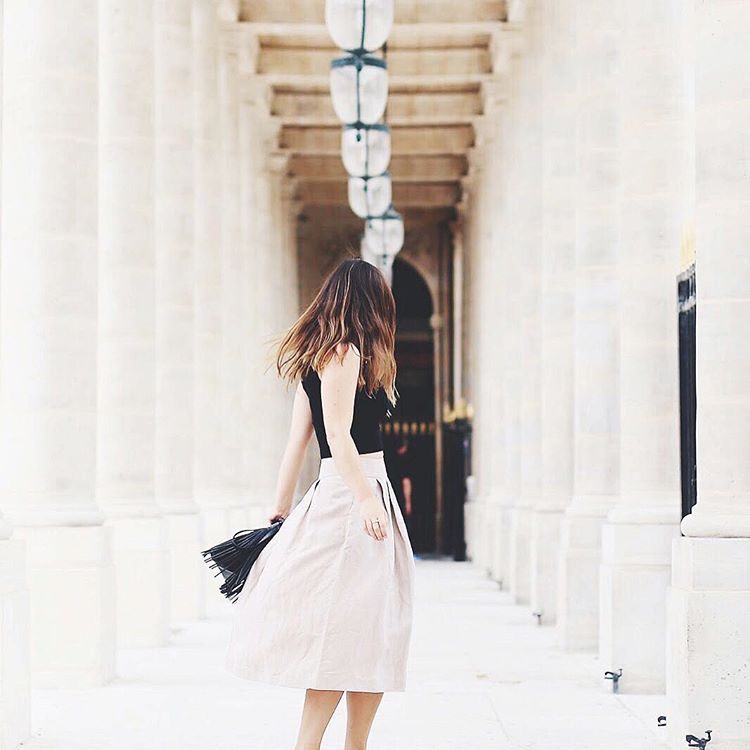 Whether you're capturing a friend or in front of the lens yourself, shots with the subject movement capture a moment better than anything. Jump, twirl, walk, whatever! You may feel a bit silly doing it at first but trust me, you'll stop worrying about looking da fool when you get that one (or if you're lucky, two, or three) shot that belongs in a frame. So loosen up and have fun with it! I try as a general rule to not worry about what other people are thinking, but especially when travelling, I remind myself that really and truly there is no one I know around.
8. Travelling is one of the few times that quantity trumps all.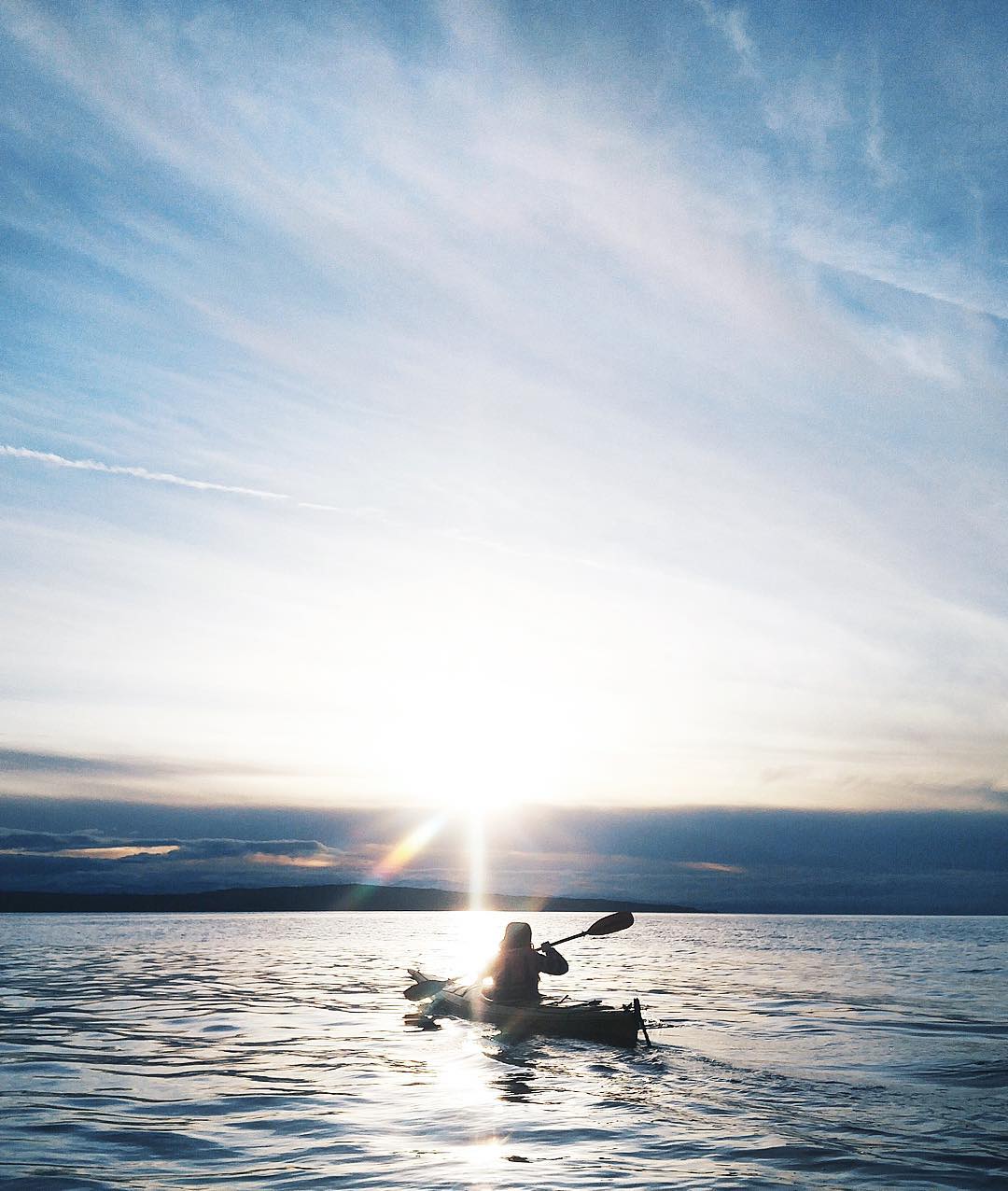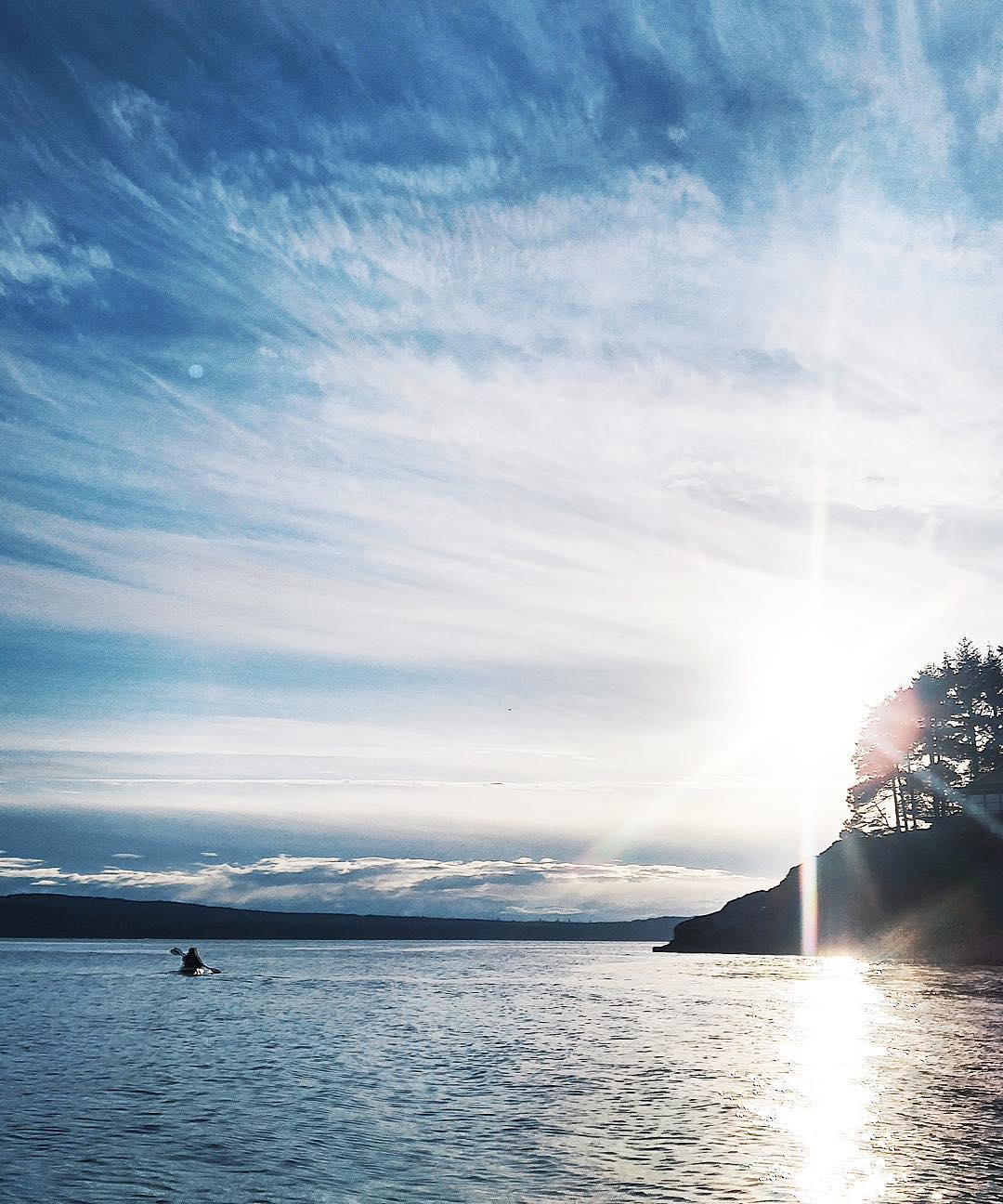 And I only say that because oftentimes, shooting in bulk results in ticking off all these tips above because you're shooting from different perspectives, shooting quickly, getting different angles, etc. With the tech we have nowadays, you really can shoot just about as much as you'd like and if you follow the above rules, you'll be surprised by how even just one day of inspired shooting results in so many awesome shots. Take a look at these shots above, shot literally 5 minutes apart! They capture a totally different feel and perspective. Because I was shooting on my phone camera, keeping an eye for lines, putting my subject (my little sister) at the bottom, focusing on scale and shooting at a pretty epic part of the day lighting-wise, I think I had a good 10 pictures from this little trip out to the sea, and I can definitely assure you that it was far from laborious getting the shot since I've simplified my process. My main tip is to go through your shots at least once a day and flag your favourite ones and single out a few you really love, deleting any that are blurry, overly repetitive and either majorly overblown or underexposed.
Do you guys have any go-to tricks for getting the shot on your trips? Tell me in the comments below!