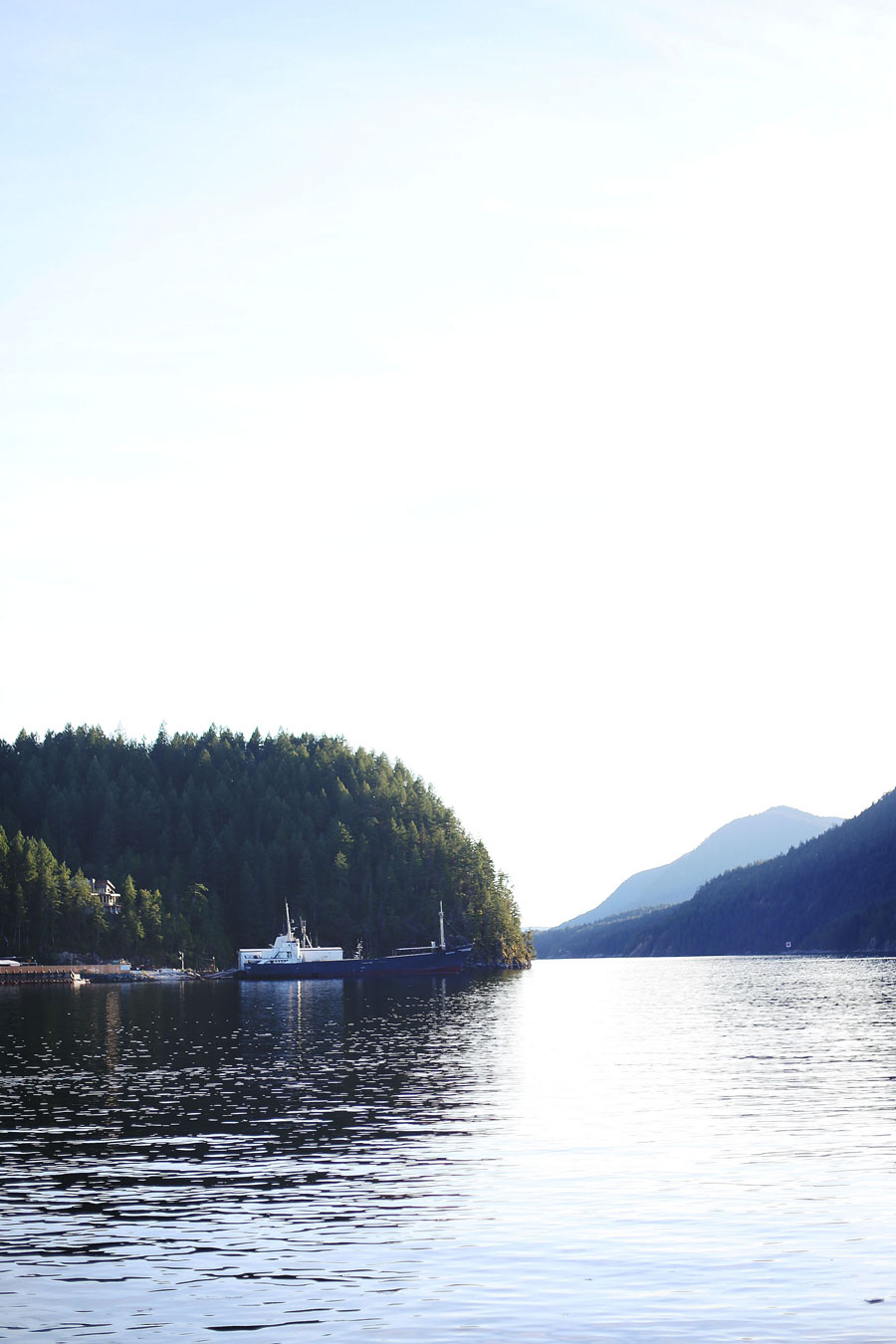 Happy almost-Friday guys! One of my best friends is in town (like literally, she just landed an hour ago) so I'm gearing up for a packed weekend including serious BFF hangs, a wedding (see my style guide to a black tie affair in yesterday's post) and some work for good measure too. I'm so excited for it all but the frenetic pace of everything is definitely in stark contrast to this most incredible, peaceful retreat to the Sunshine Coast when these pictures were taken. As you guys might know, my family's cabin is in beautiful Powell River, a good two ferries away from Vancouver. It's undoubtedly my designated "happy place" – I can literally feel my problems melt away as soon as I get into the cabin, and as you'll see from the snaps that follow, its natural beauty is honestly unparalleled.
I partnered with TELUS to stay connected throughout the whole trip (you can check out my first Weekend Getaways in BC post with them here) and honestly, could not be happier with the crazy fast 4G LTE connection I had the whole time, even tucked away at my cabin. Not naming names but the service provider I was with before TELUS was terrible – my reception was awful when I'd head to my cabin, and given it's a place I go so often, it really would add unnecessary stress during a period when I should've been relaxing. This time though, I was able to have #connectedmoments the whole time I was capturing this guide here for you – and on that note, read on to get my full, comprehensive guide to the Coast, plus a little giveaway at the end as well!
How to get there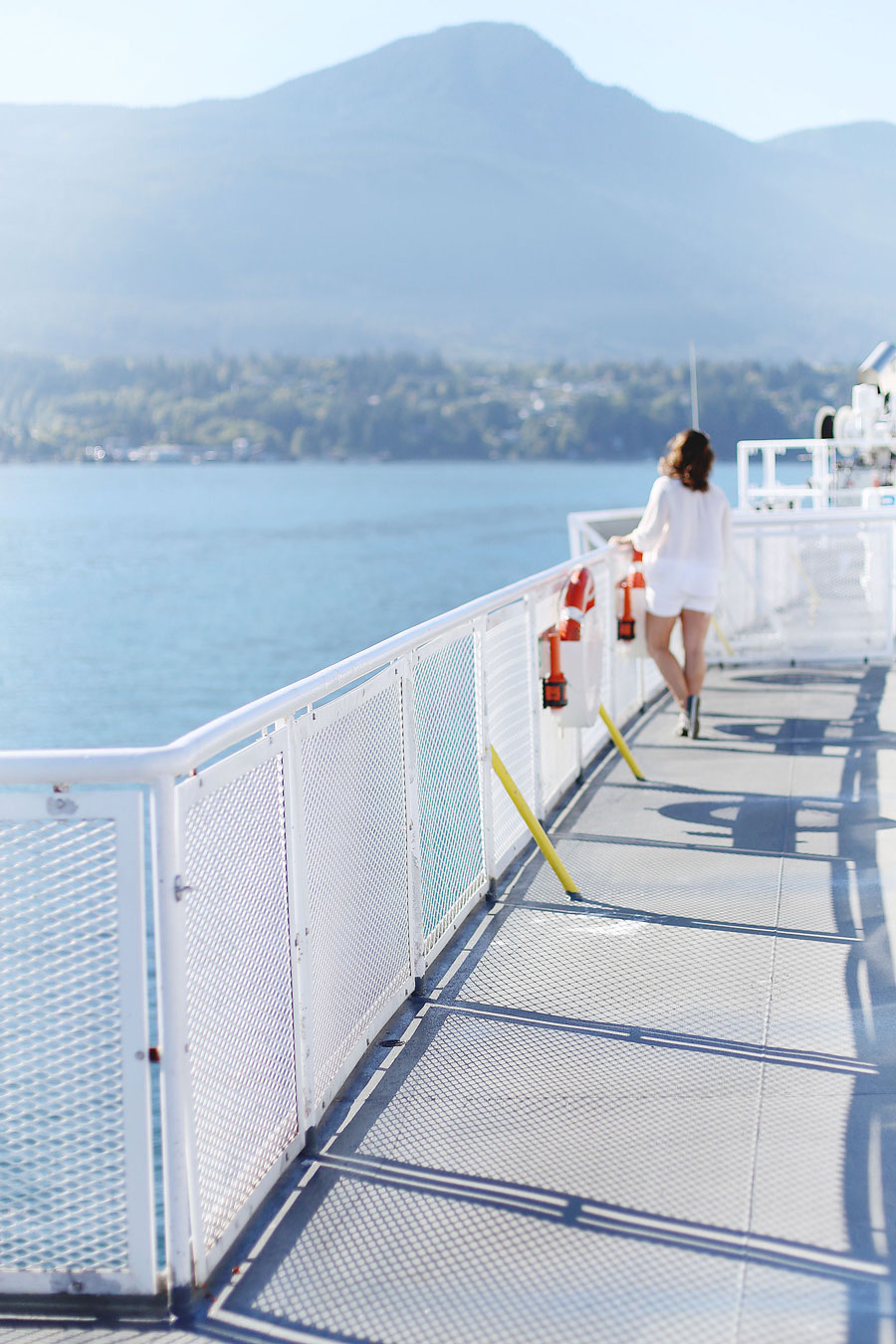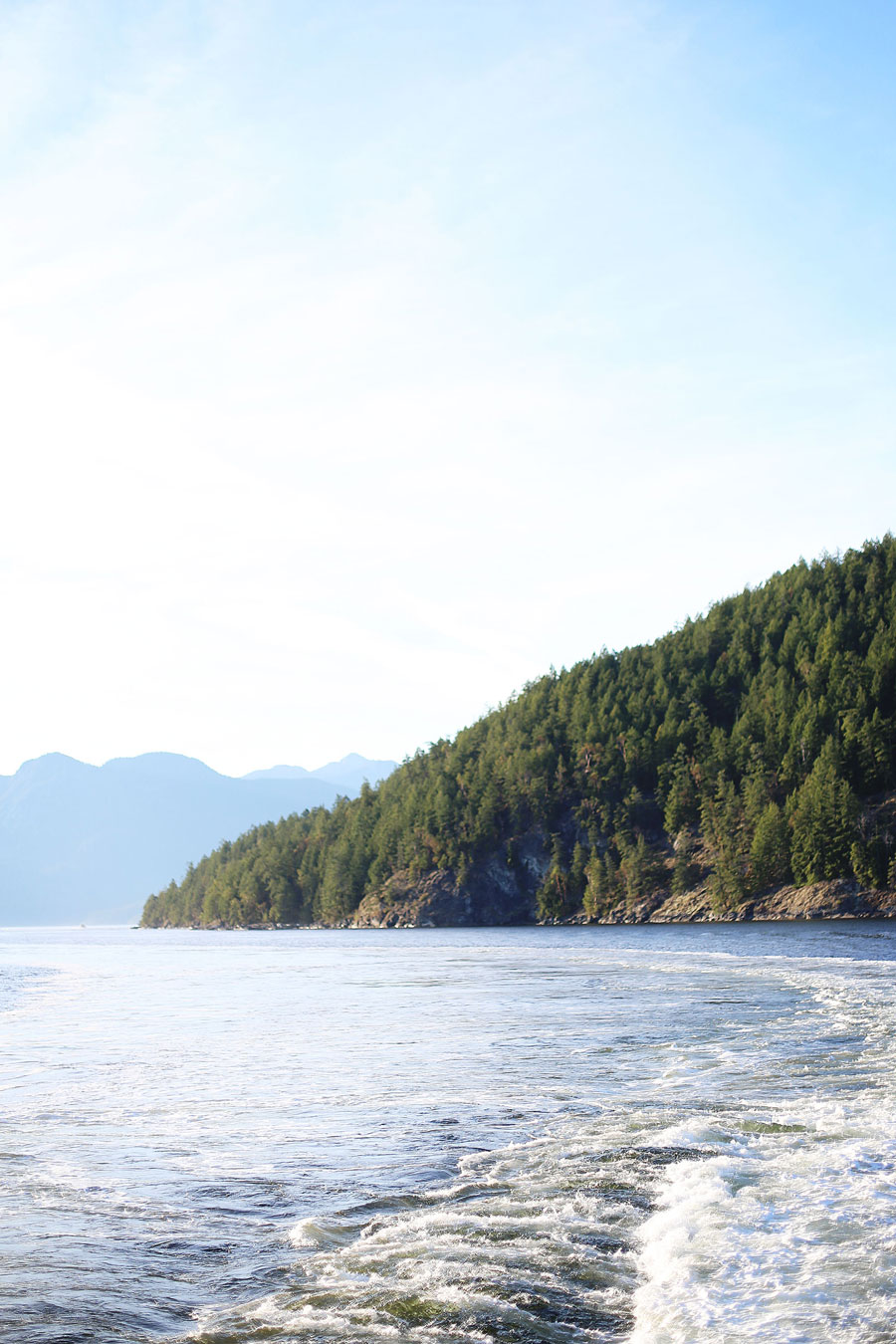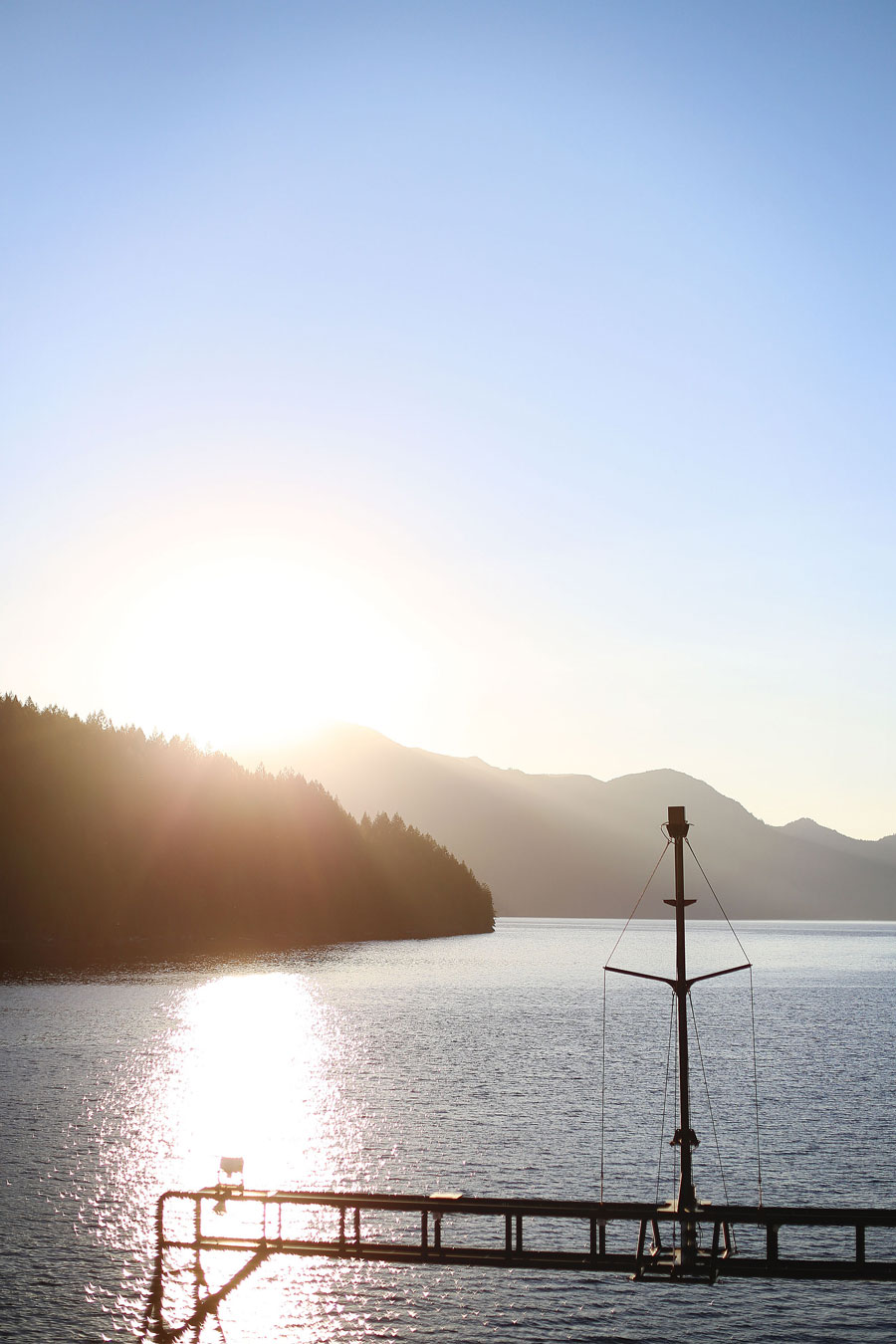 While there are planes that can bring you up to a ton of destinations (this one I've flown before), as an experienced ferry rider I can tell you there is no more beautiful ride than taking BC Ferries up. When I went to uni on Vancouver Island I got so sick of the ferry ride there and back, but I honestly never tire of the views on the ferries (that's right, plural ferries to get up to Powell River!). If you're going to Gibsons, Sechelt, Robert's Creek, etc, you just have to take the one Horseshoe Bay (in West Vancouver) to Langdale ferry, but if you're carrying on to Powell River (which we're doing today!), then you'll have just about the most scenic drive ever from Langdale to Earl's Cove to catch the second ferry. Each ferry is only about 40 minutes long and depending on your speed, driving is usually only about an hour and a half. Having said that, the road is windy so take your time if you're new to the route! Above all else though, make sure you have your camera on hand on the ferry for amazing snaps and keep your eyes peeled for whales or dolphins.
Stops along the way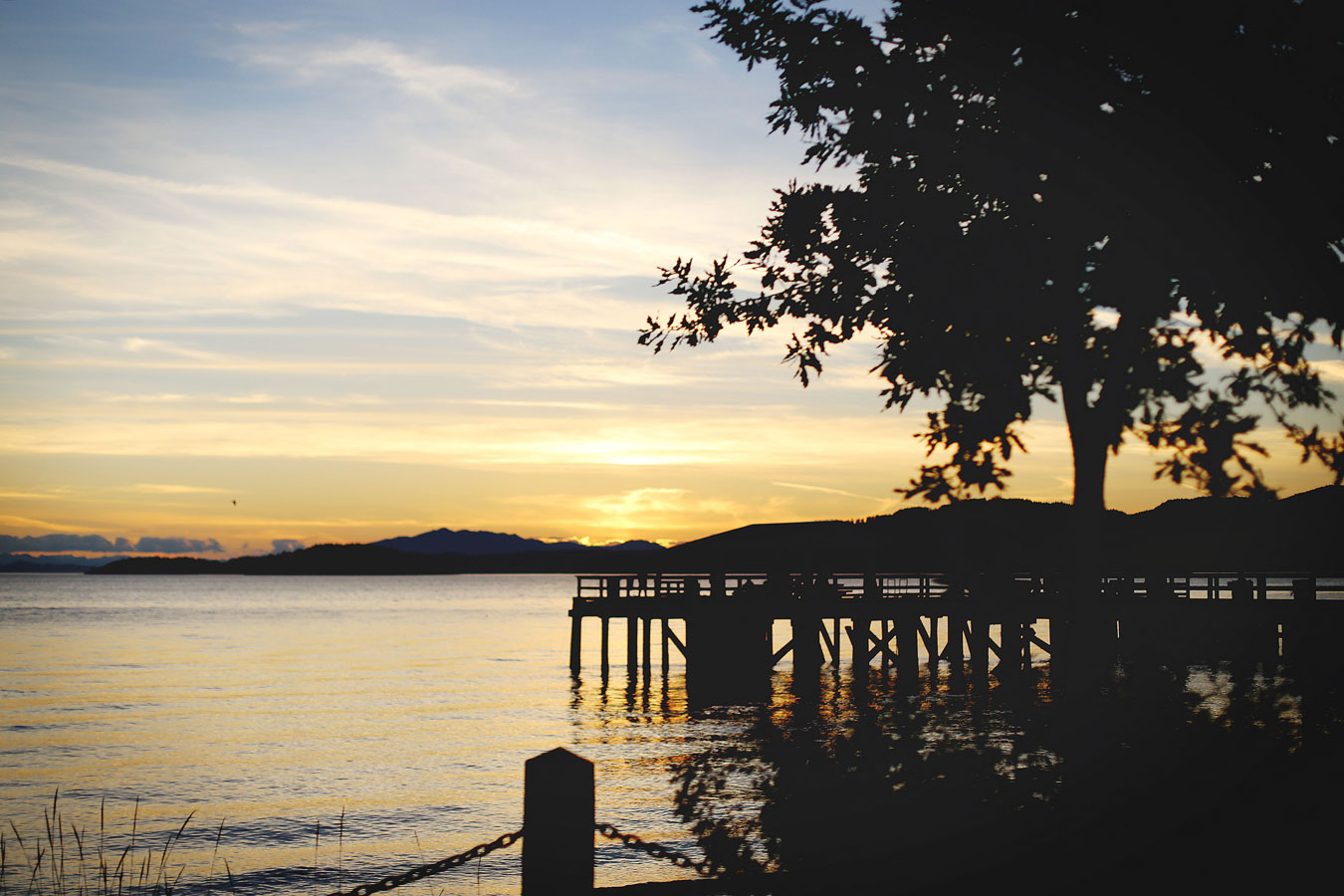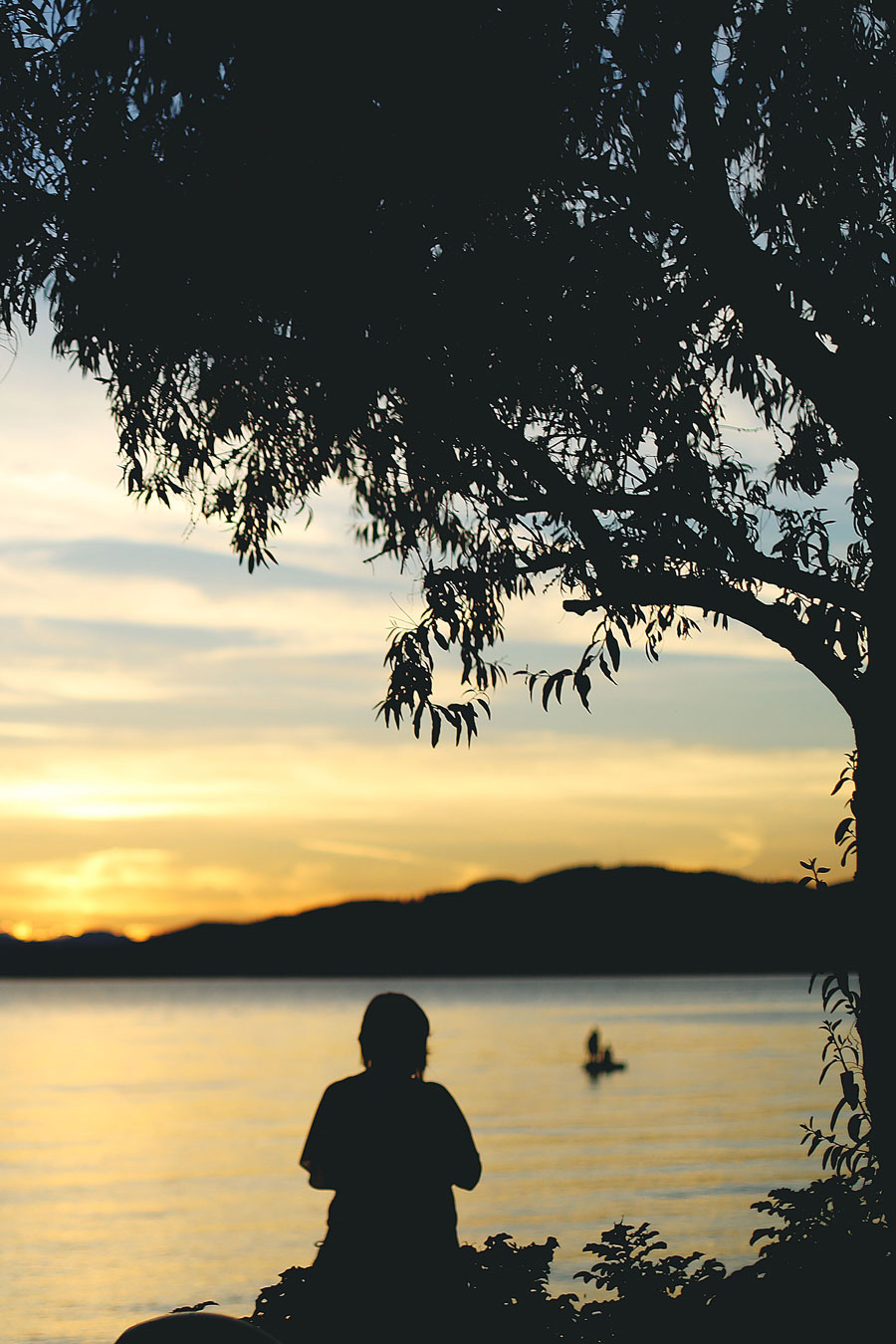 Again, if you're not taking the next ferry then you're all done, but if you're carrying on to PR and aren't racing to catch your next ferry, there are so many places to stop on the way. In Gibsons, Smitty's Oyster House is an institution – obviously, on the coast you're going to be spoiled with amazing seafood choices, so definitely worth a stop. The dock it's on is beautiful to walk along too, and Gibsons itself is stunning – it's been featured in tons of movies/TV shows, the most famous being The Beachcombers! If you carry on, you'll soon get to Davis Bay, which has just about the most picturesque pier of all time (see above). You can grab a snack at coast classic Wheatberries and dig around the cool thrift shop right next to it, grab a snap of the pier and carry on. Pass through Sechelt and maybe poke around quickly in their lovely downtown area but personally, I would make good time so that I could go to Egmont's Skookymchuck Bakery & Cafe, just about the coolest, most Sunshine Coast-esque place I could think of. Part tree house, part bakery, it's about a 20 minute drive (if that) from the highway and so close to Earl's Cove that as long as you've made good time, you're safe to go off course and indulge in some of the best pastries I've ever had! Last honourable mention is to take in the views at Ruby Lake, to look for the painted church in Pender Harbour and if you get a chance, getting to see a bit of Halfmoon Bay.
Where to eat and drink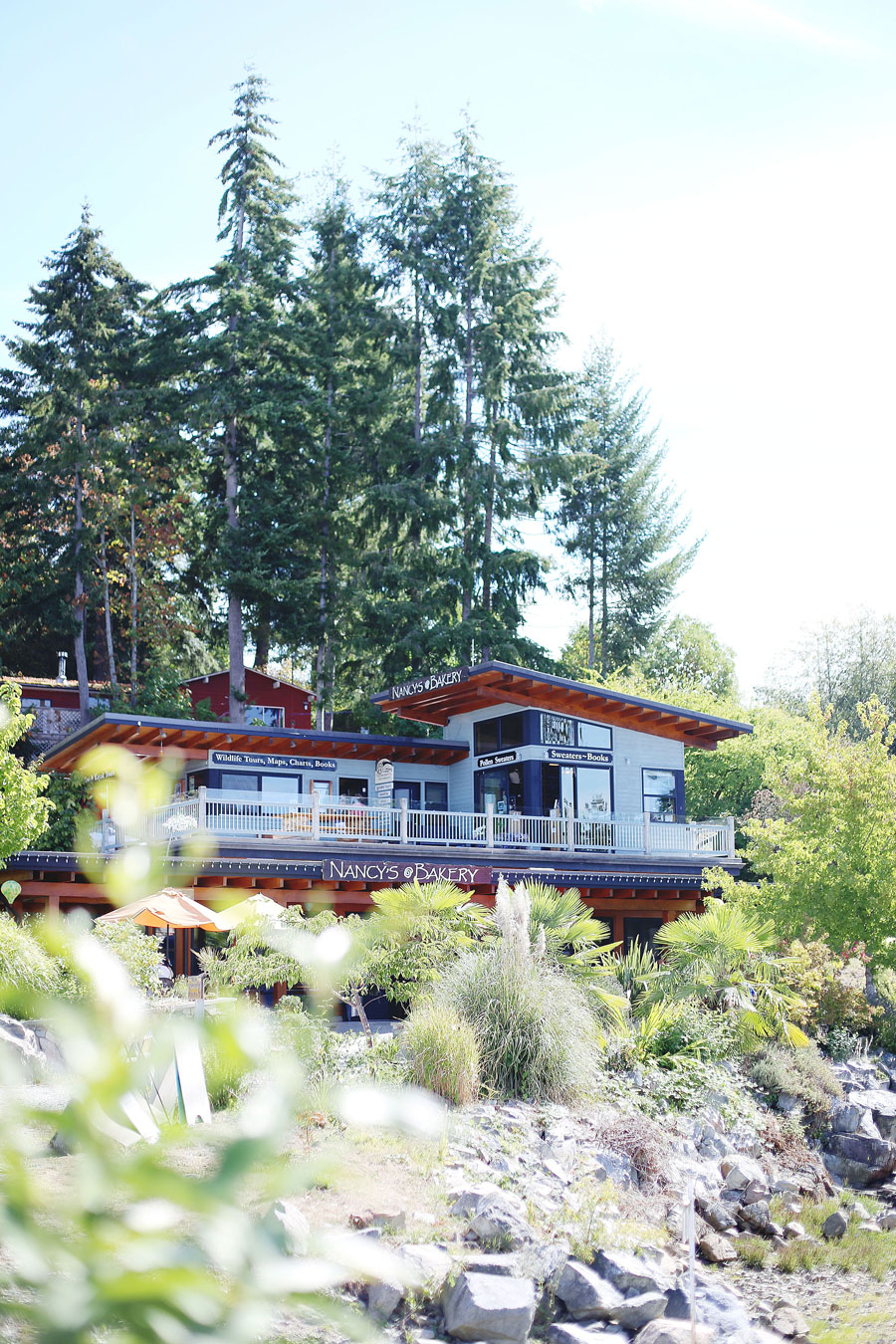 Just past Powell River is beautiful Lund, which we never miss. There, you will have the best cinnamon buns of all time. Can not stress enough this is not an overstatement. Nancy's is a major institution on the Sunshine Coast – not only are the blackberry cinnamon buns legendary, but all their food offerings are amazing, and there's no prettier view than the Lund harbour in front of you. My personal favourite for breakfast is the Sunshine Salad, which sounds like an odd choice for breakfast but trust me, so good. Great coffee too and lots of amazing baking! Just a tip: check their Facebook postings for the day because we've definitely shown up more than once to discover they were closed. Heartbreaking when it happens and so easy to avoid!
Townsite Brewery is somewhere we stop at at least once literally every trip up to the cabin, if not multiple times (we all love beer). It's craft beer at its finest and they're the creator of my all-time favourite beer: the Suncoast Pale Ale! If you're up in late summer, you can also try their amazing blackberry ale.
Basecamp is undoubtedly my favourite for coffee, Costa del Sol makes incredible Mexican (their chicken tacos are unbelievable, and great cocktails), Little Hut Curry is an institution and one of the best places on the coast, Magpie's Diner is the place to go for a massive, traditional breakfast and I love both Alchemist and Laughing Oysters for a more special experience, especially the latter.
What to do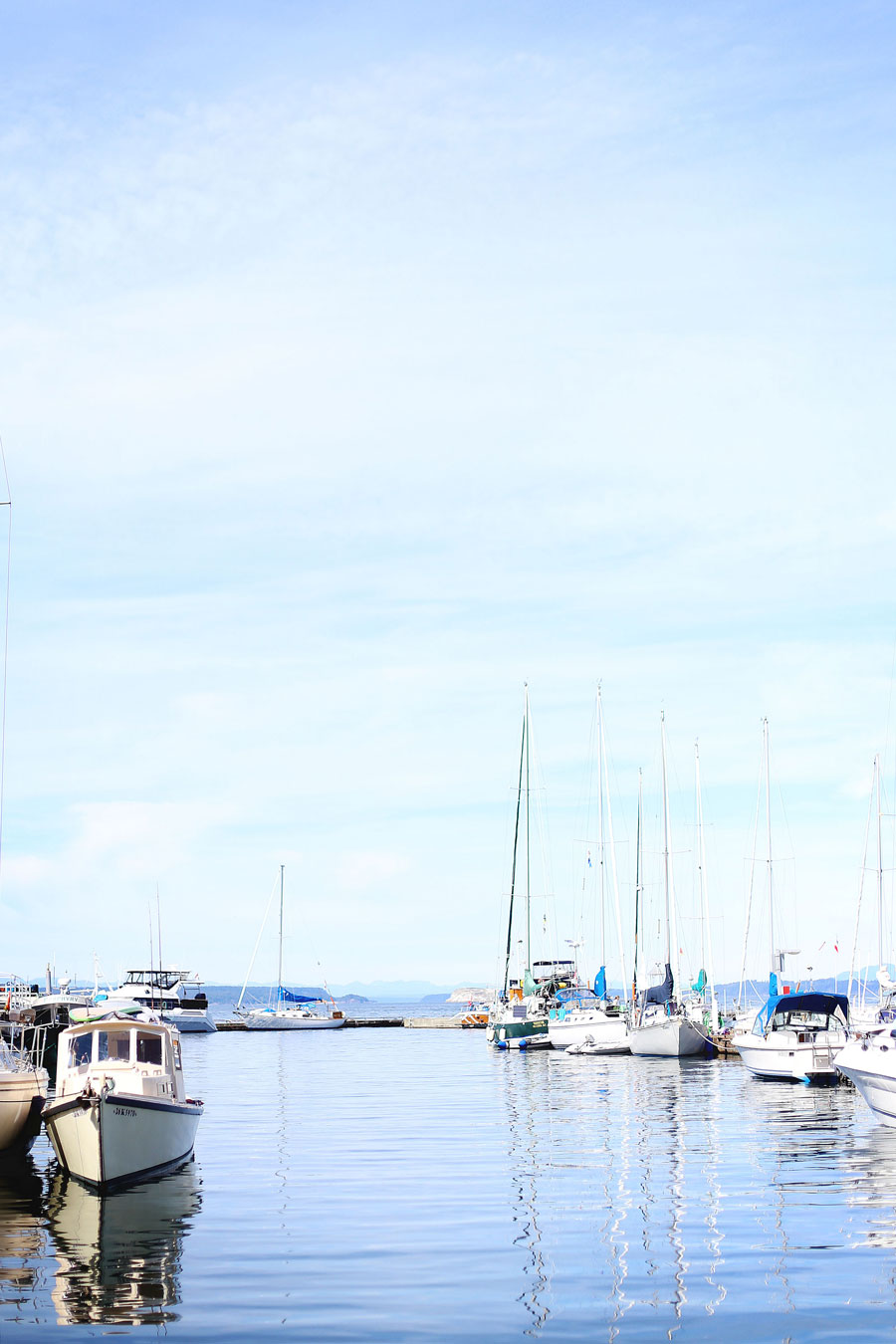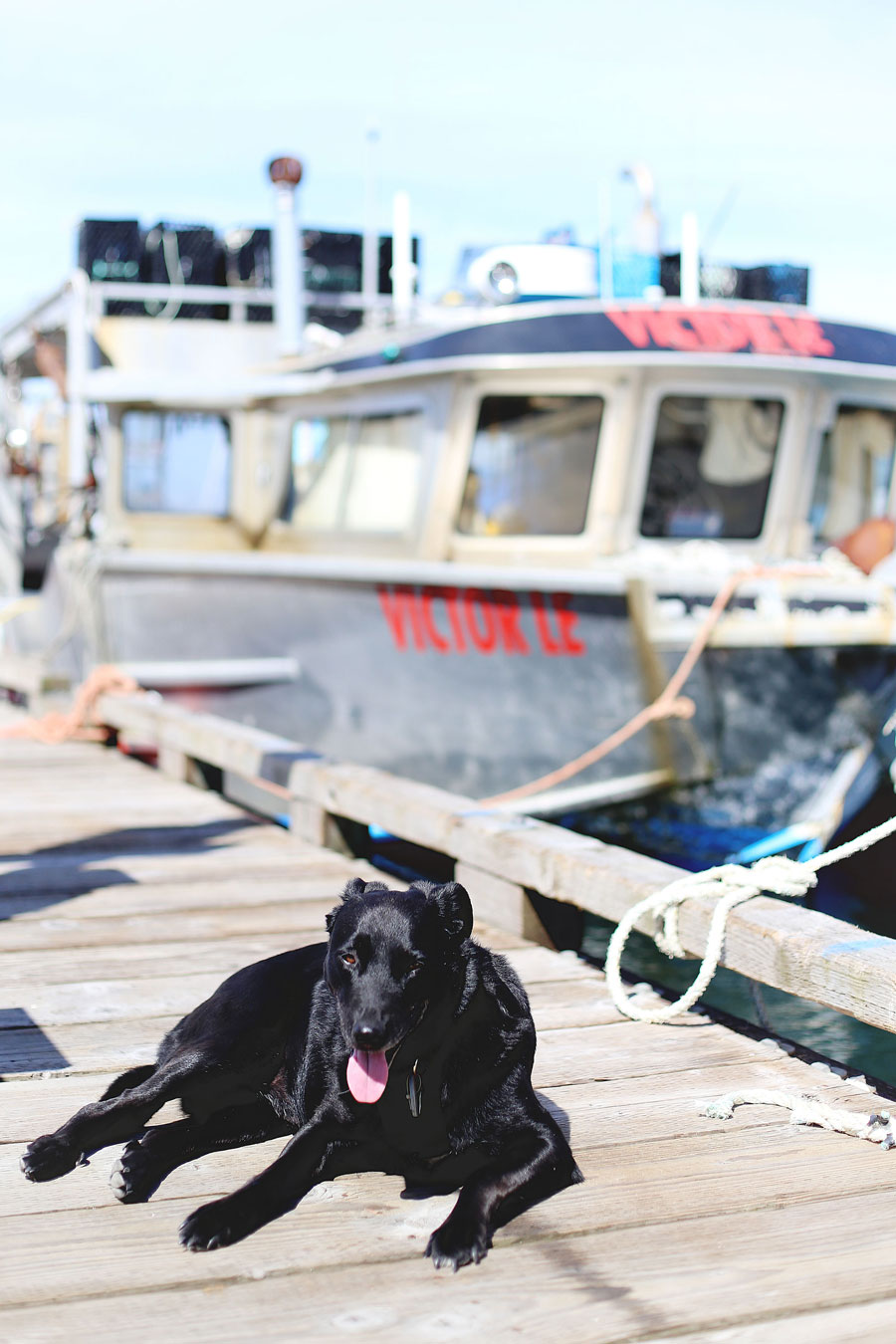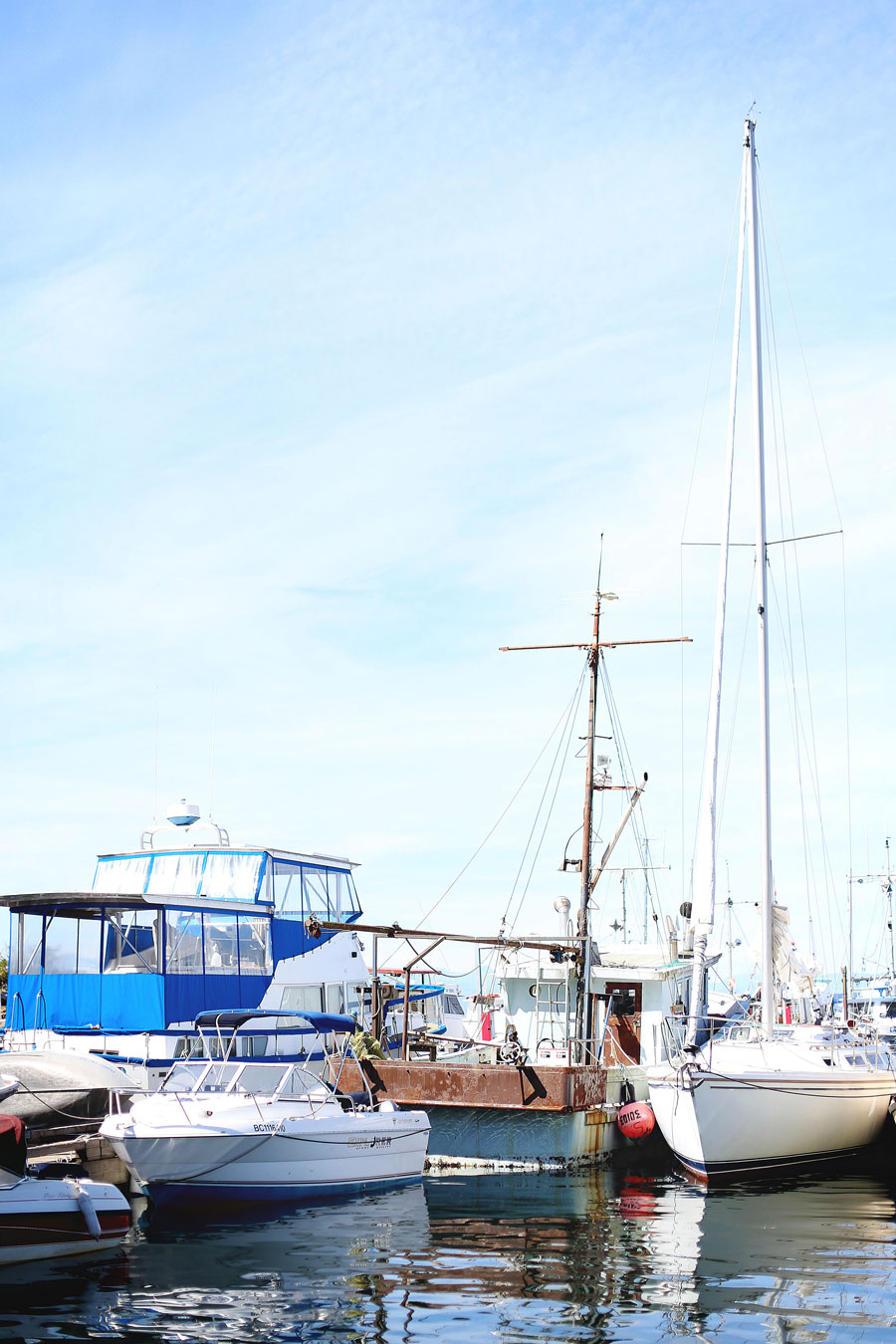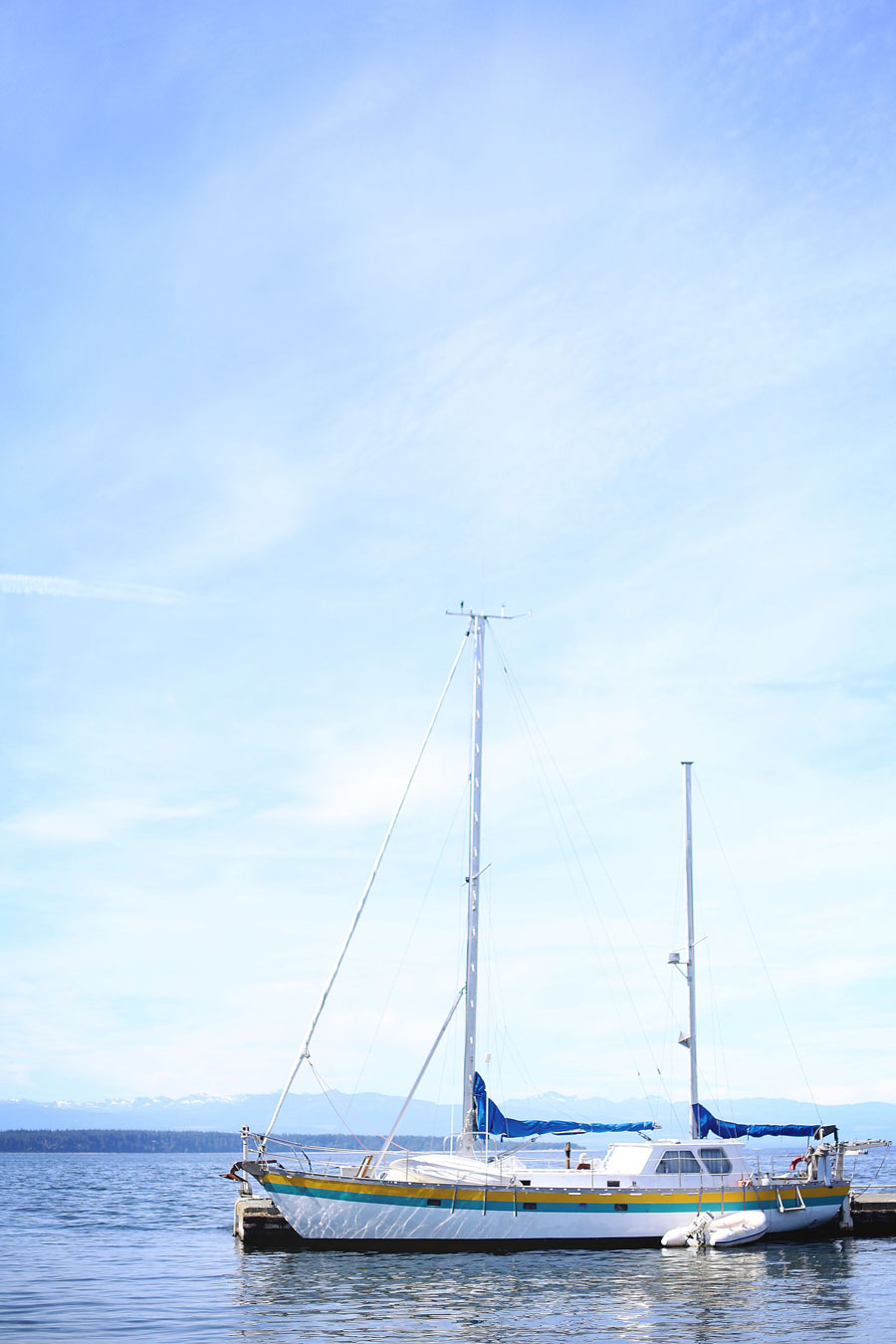 So as you can see, Lund Harbour is just about the most picturesque place of all time. Spend some good time exploring this area, stopping by the historic hotel, popping upstairs above Nancy's to Pollen Sweaters for the only sweater you really ever need (it's a rite of passage for everyone in my family/our partners to get one) or even check in at the harbour office about boat tours and the like.
Of course, just past Lund there's famous Savary Island (a massive sandbar with its own residents, vegetation, etc). You can hop on a water taxi to go explore it for a day as well.
If you're in downtown Powell River, I really would suggest you poke around a little bit through all the shops. Powell River is famous for its really rich arts & crafts culture and my family has long packed boxes and boxes of art, ceramics and more back from our happy place as the quality, creativity and beauty is seriously so unique to this spot.
If you're lucky enough to be in Powell River in August, make sure you search for the date of the Blackberry Festival. Blackberries not only grow in abundance in the area, but they've become a serious part of the culture, from culinary traditions to art celebrating it.
If you're wondering what to get up to one night, stop by the Patricia Theatre which is the longest running movie theatre in Canada, in operation since 1913! Because it's a historic building they only have one film at a time but they're always good picks.
Finally, make sure you get out on the water – I swear, the water on the coast is way warmer than here in the city, obviously much cleaner and you might even make some new aquatic friends. I can't count the number of times I've had a seal friend's head pop up next to me while paddling on my board or while canoeing. As very current proof of this, check out this video posted yesterday in Powell River of a seal jumping on a boat to escape a pod of orcas! From eagles to whales to sea lions to seals, there's no shortage of wildlife in Powell River and it's one of the things that always makes me feel so connected.
And while I always stick to the beach at our cabin, lovely hometown reader @houseofvander told me that Mahoods Beach and Donkersley Beach are both stunning, and Valentine Mountain in Cranberry makes for an awesome hike with views of the town.
Now, for the giveaway! TELUS is giving away a travel pack of accessories valued at $200, and to enter all you have to do is share your summer getaway with the hashtag #connectedmoments & tag @telus on Instagram to enter! This whole movement is really about celebrating the destinations that are near & far so even if it's just a little weekend getaway to a new spot of town or within the province, celebrate the beauty we have here & potentially win some swag while you're at it!
This post was created in partnership with TELUS