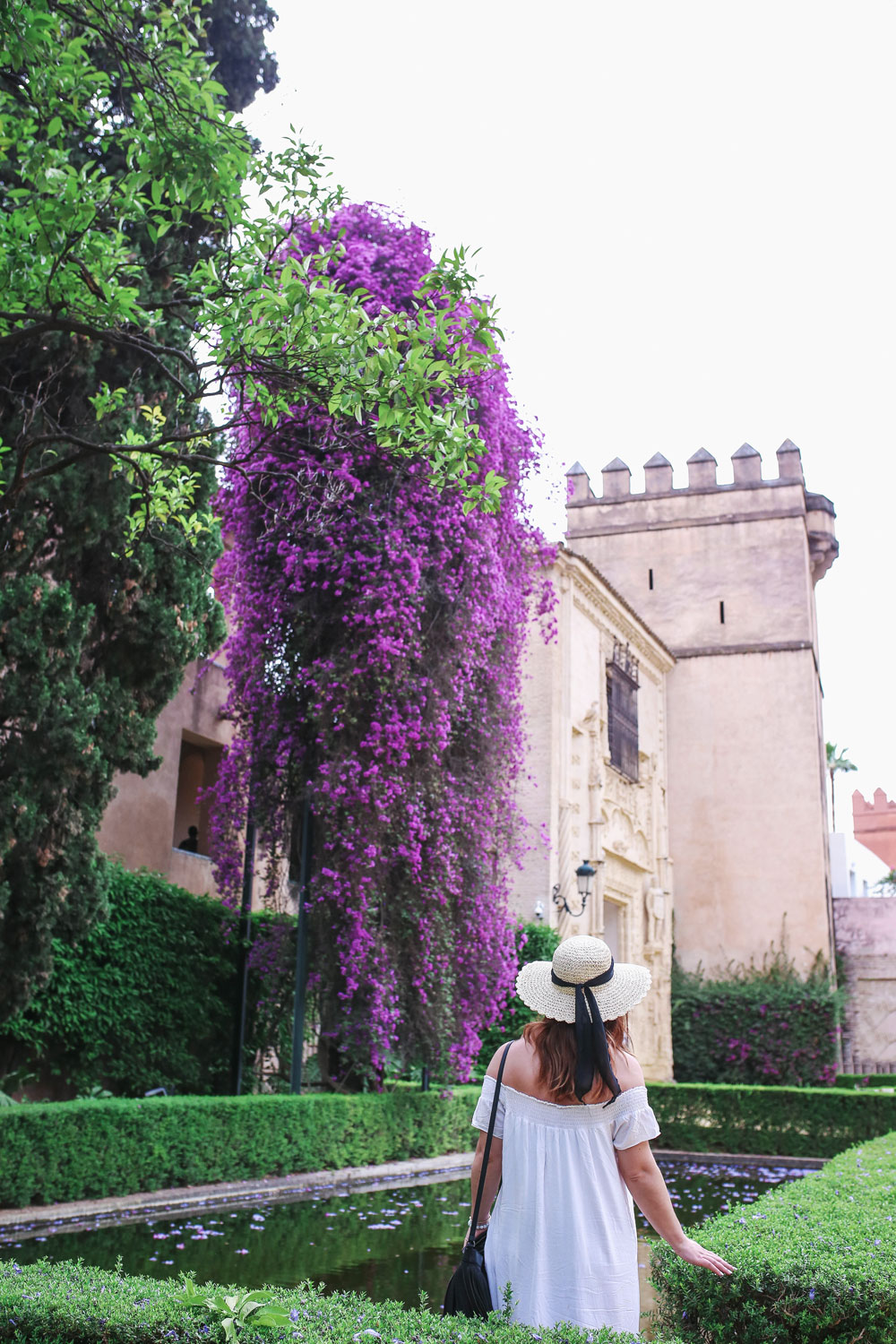 As you guys might've already guessed, travel photography is a bit of a passion of mine (PS have this handy guide already live!). There's something seriously magical about capturing a special memory in a faraway place—as much as I love everything else about travelling (eating & drinking all the food & wine, uncovering history, meeting the locals, etc), my photos are the best memories I take back with me because they really solidify my experiences mentally.
The tricky part is, it can be hard to always get amazing shots, especially when you're travelling in high season. Having some people in isn't a problem all the time but when you're trying to capture a grand hall or a breathtaking natural view and there's literally crowds of people in your shot, it can be hard to get an amazing pic. Fortunately, I have a few tips that will help you minimize crowds in your shot, get dramatic pics and most importantly, have those special memories for when you're home from your adventure!

Go first thing in the morning
I know, jet lag is brutal (tips on combating it here though!) and this probably isn't the advice you're looking for—but take advantage of the fact that you've got a blank slate to work with circadian rhythm wise and try to aim for an earlier wake-up call so that you can get to popular sites before everyone else is there!
Focus on details and angles
So if you're not able to get there early and your attraction's packed, use closer details or subjects! For example, place your subject right in front of you (if you can get to the front of the crowd, even better)—even if the person's near you, as long as your frame is big and captures a lot above, it'll feel like you're the only ones there!

Shoot upwards
And on that note, you may have noticed that a lot of my shots are at an upward angle! You'll crop out the crowd below but it has the added benefit of also capturing that sense of awe you have seeing new sites, buildings and natural wonders!

Stick it out
The thing is, you'd be surprised by how much a space opens up if you just wait two minutes. My strategy is to hang out in position (whether I'm being shot or doing the shooting), making sure settings are good to go and in the 15 seconds the space is open, shoot a ton! It works every time no matter where you are, even in the busiest locations. So make sure you have a little time buffer if you can to get the shot!

Edit them out
Absolute worst case, if you have people who snuck into your shot and really want to get them out, you can either crop them out (if they're towards the edges) or try to Photoshop them out! I know that's a bit of a cheat but I feel like as long as it doesn't ruin the integrity of the details in the shot, it's okay—it's hard to get completely tourist-free shots and sometimes, taking away the fuzzy silhouette of one person way in the back of your shot is the difference between an incredible shot and a good one. So personally, while I don't like editing my pictures to death, I'd encourage learning how to do some simple healing patch, dodging/burning (as I did here by darkening the doorway) or removal editing because it can be really handy in a pinch!
Have any other tips for avoiding the masses when you're shooting while travelling? Tell me in the comments below! Now I'm off to a bachelorette in Victoria—definitely follow along on Insta Story to catch all the weekend fun! Happy Friday guys!