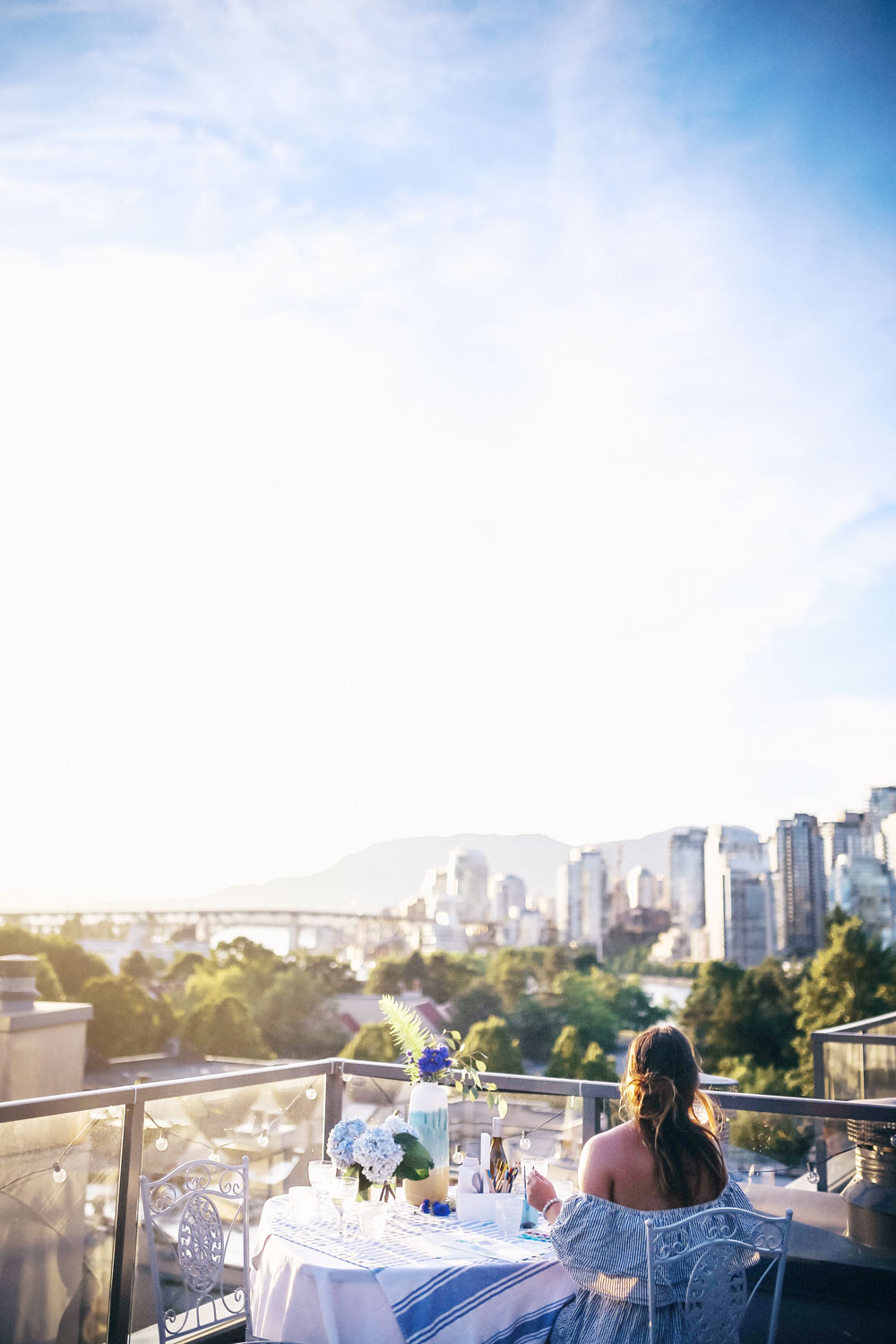 If you guys follow me on Insta Story, then it's probably become pretty clear that Matt and I love hosting—a lot! We're lucky to have this great rooftop patio with views all around and since we moved in 4 years ago, have spent many a happy afternoon (usually creeping into the evening) hanging out either together or with our friends, watching the city go by and the sun glide down the sky. We've become so accustomed to our easy evenings at home but recently, I was realizing all the evenings were kinda blurring into one. I wanted to start making both our space and our evenings a bit more special somehow when I realized—I could turn our patio into a bit more of a creative mecca!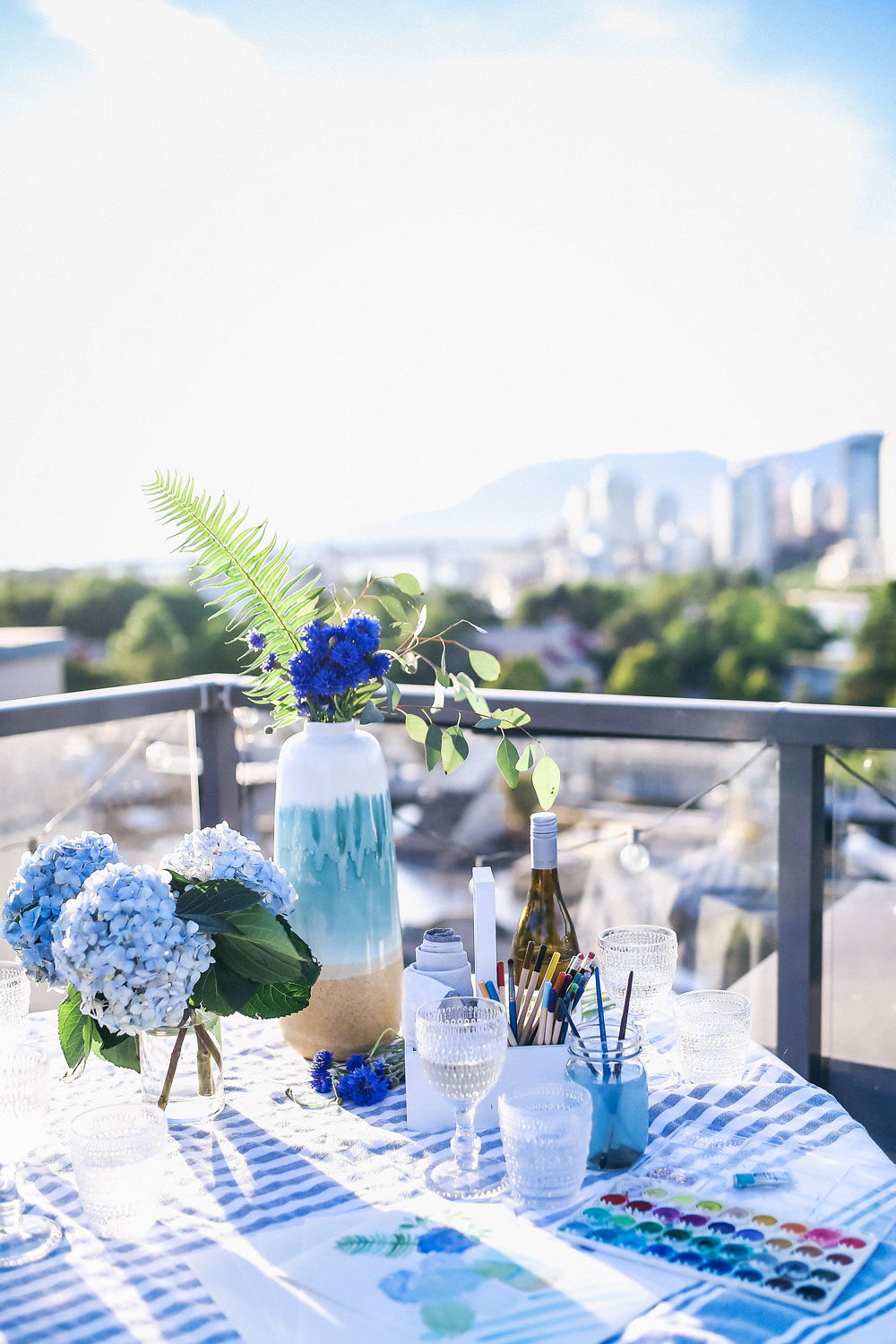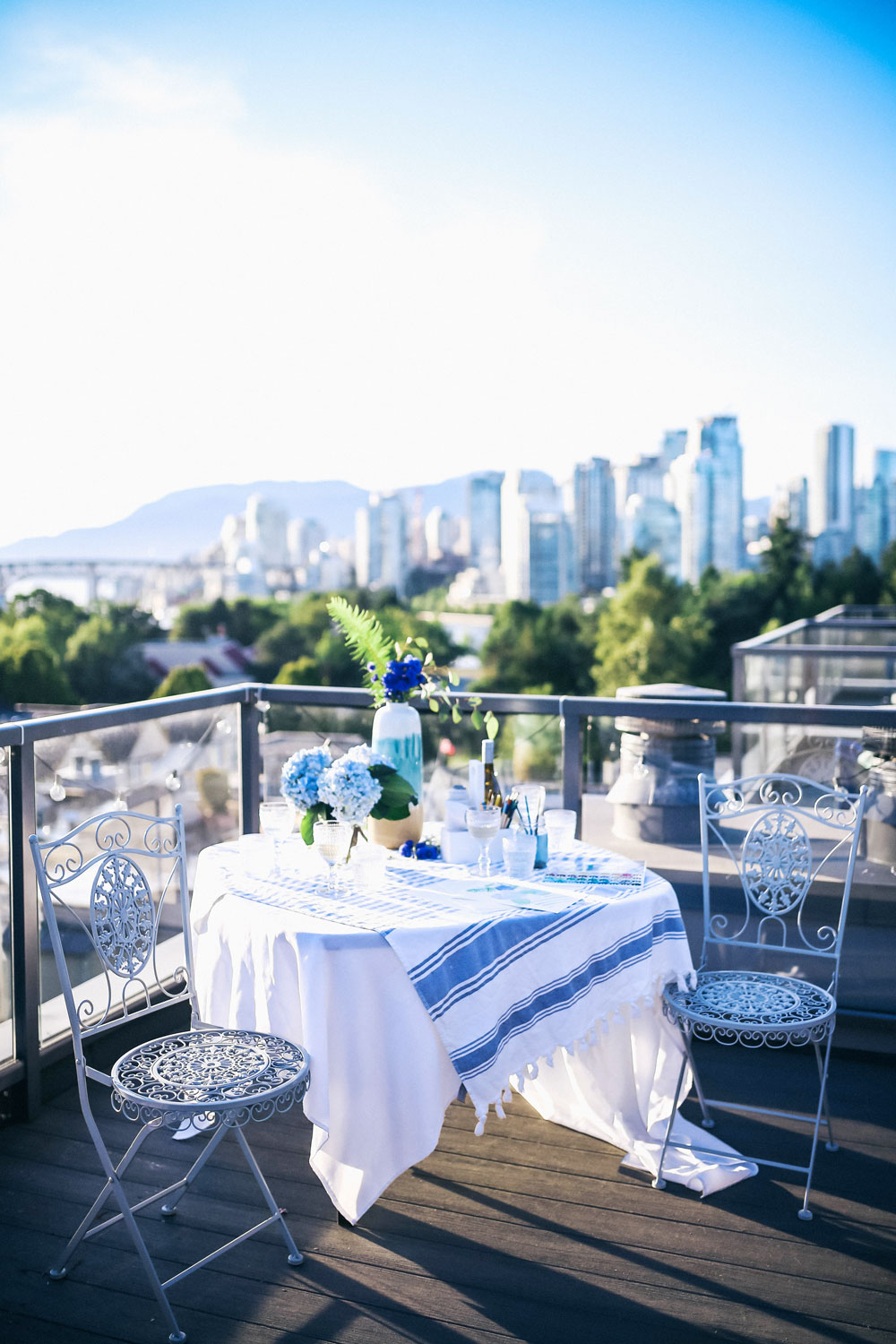 Last summer I became obsessed with watercoloring and it's a meditative and soothing practice I've carried into this year as well. I love the idea of inviting some friends over for a watercolour party, complete with some vino, some beautiful flowers (to paint, obviously) and of course, a beautiful view to look at. Thankfully I have all the watercolour essentials on hand and with a layered Turkish towel over my tablecloth (to protect it from any splatters) I'm basically all set, but was feeling like our place needed a more inspired feel in general.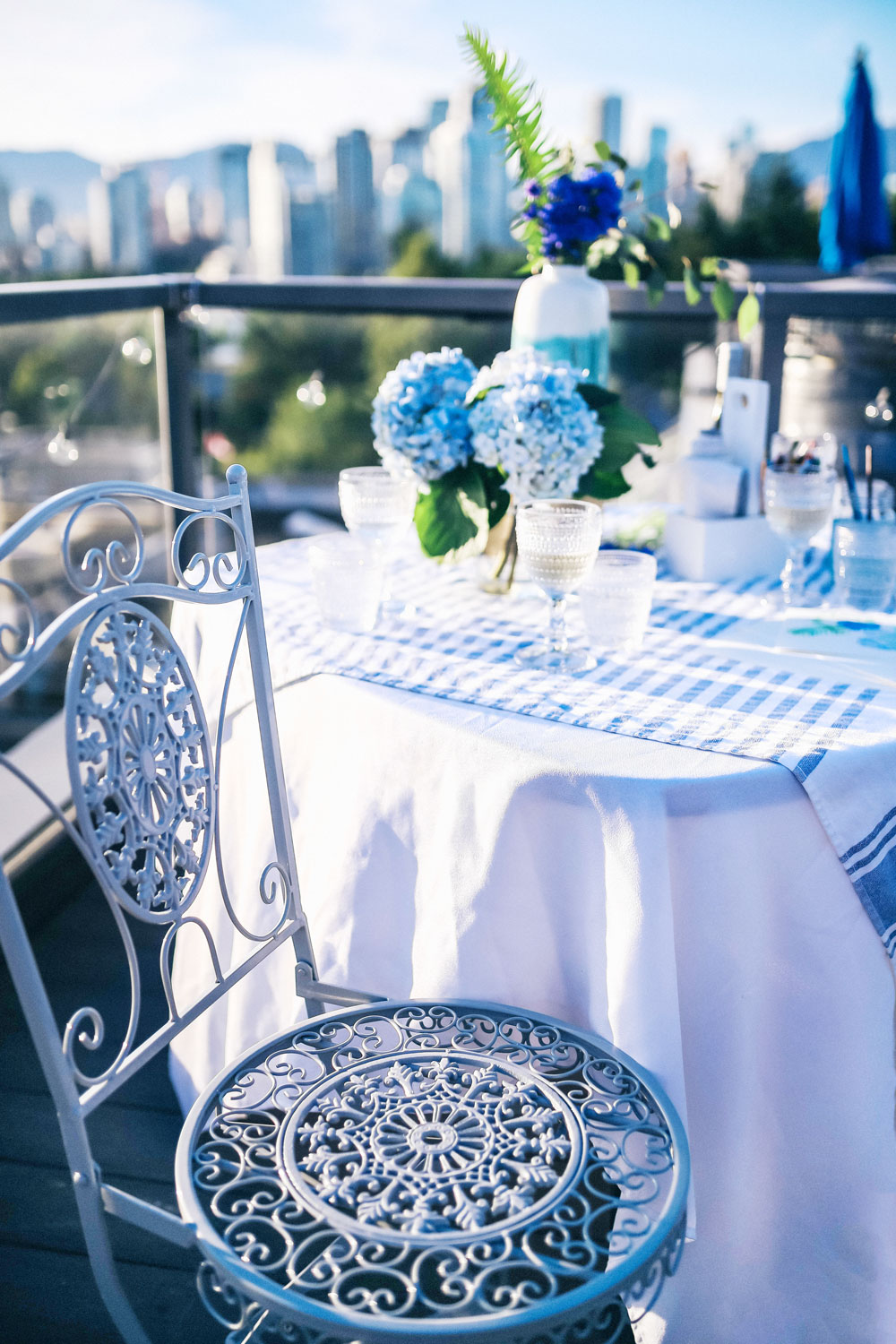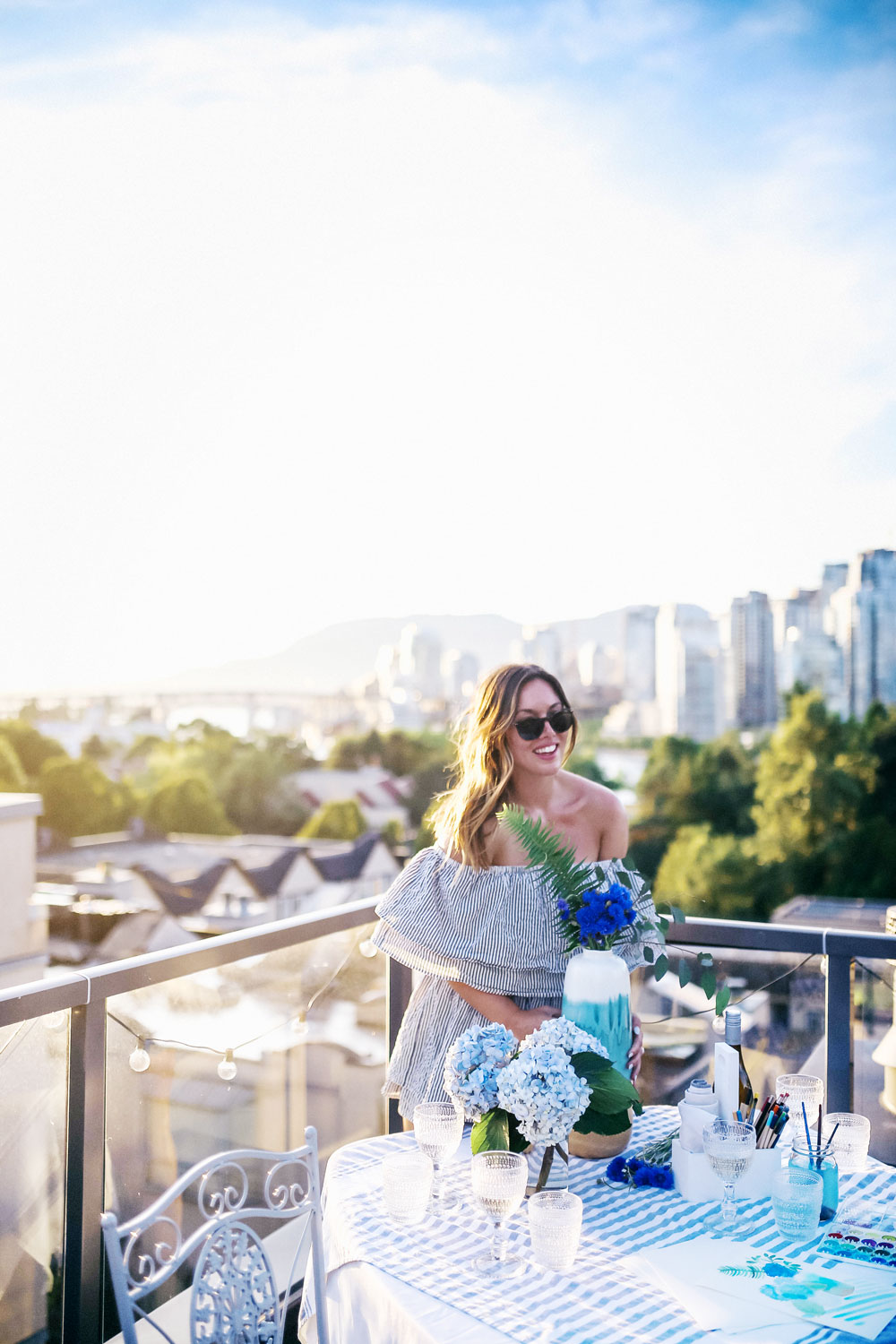 Cue in Urban Barn—Matt and I actually live relatively close to one and have taken to slowly adding in key pieces over the years (my desk, our coffee table, etc). I love its effortless take on everyday style, with so many pieces that work seamlessly in our space, give a whole lot of function but are always so stylish too!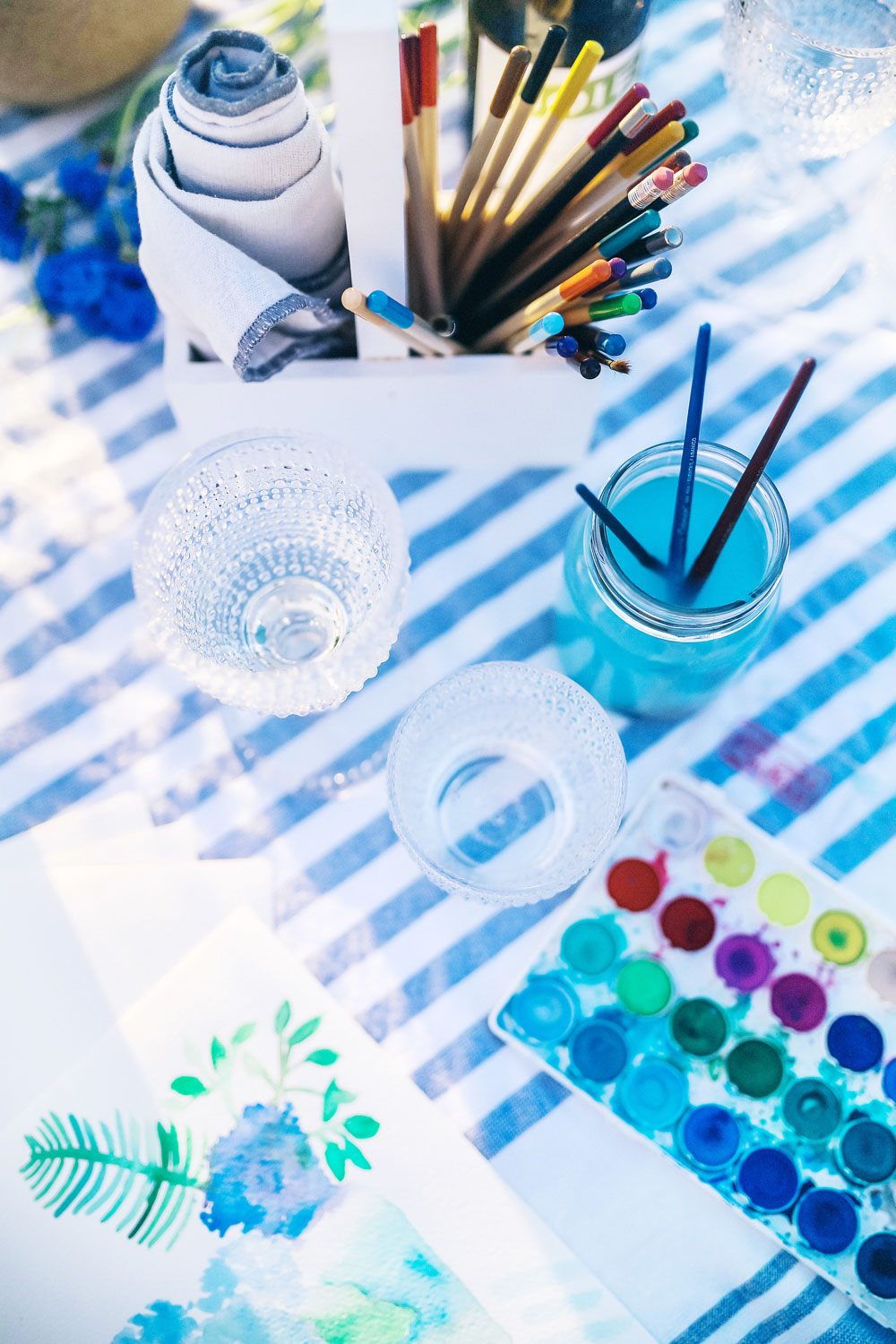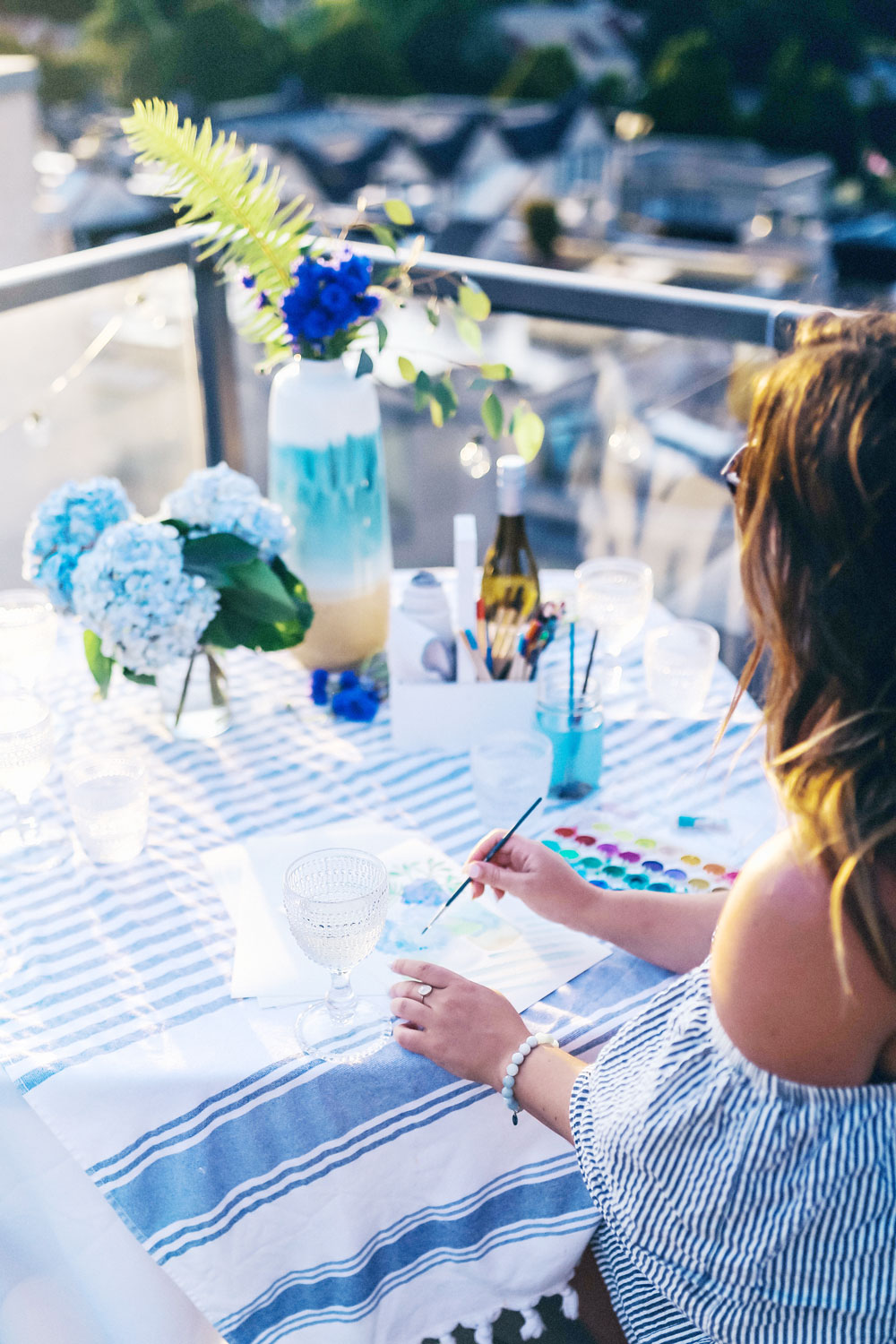 We updated our older deck chairs with these stunning Piazza chairs (seriously taking us back to Italy!) which are rust-resistant (needed in our Vancouver climate) and easy to fold to put away for winter or when they're not being used—I feel like it totally added to the artistic vibe of a watercolour party! Another key ambiance tip: cruise through Spotify and find some cafe music, whether it's Parisian, Italian, etc! A bit cheesy but it really does set a tone!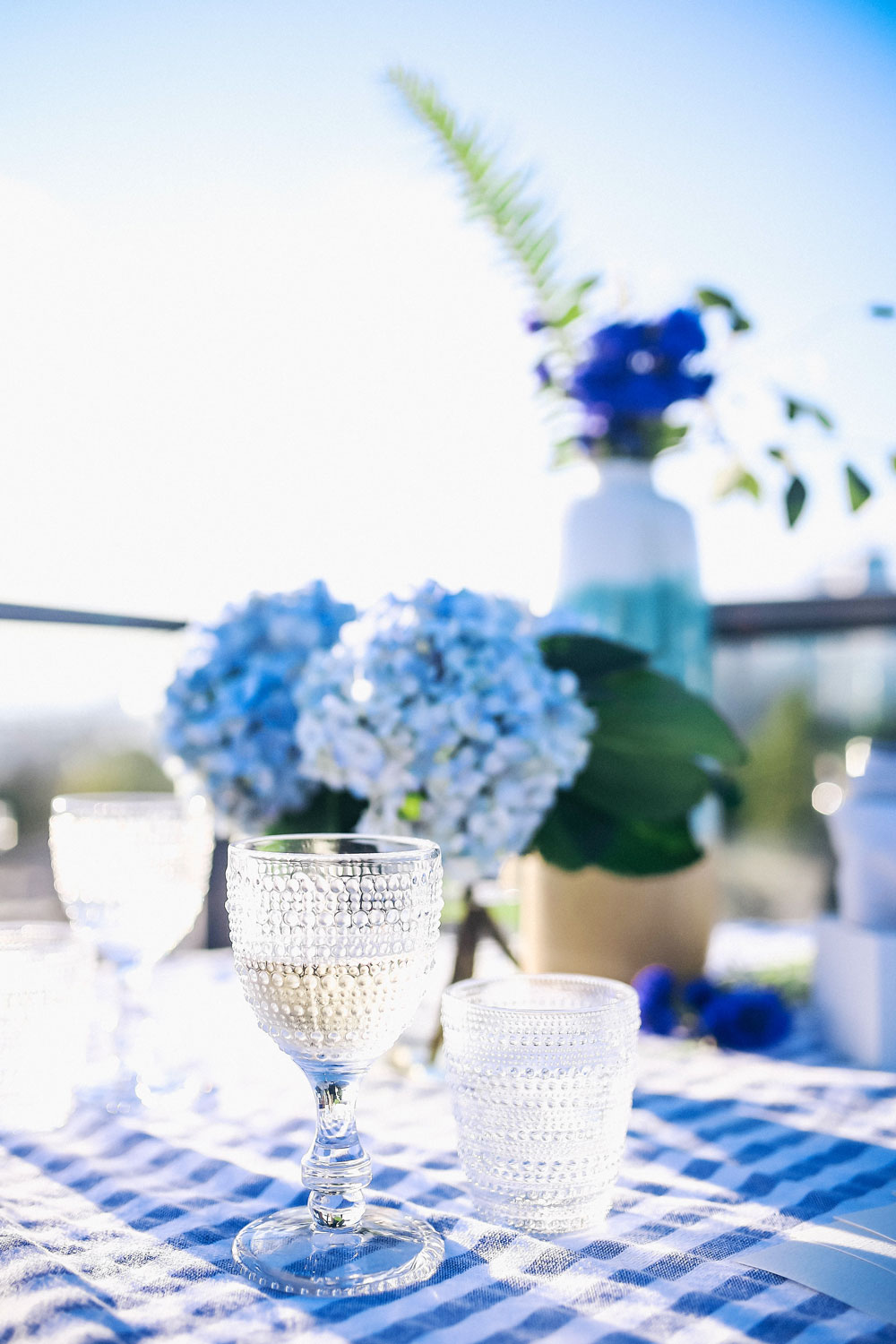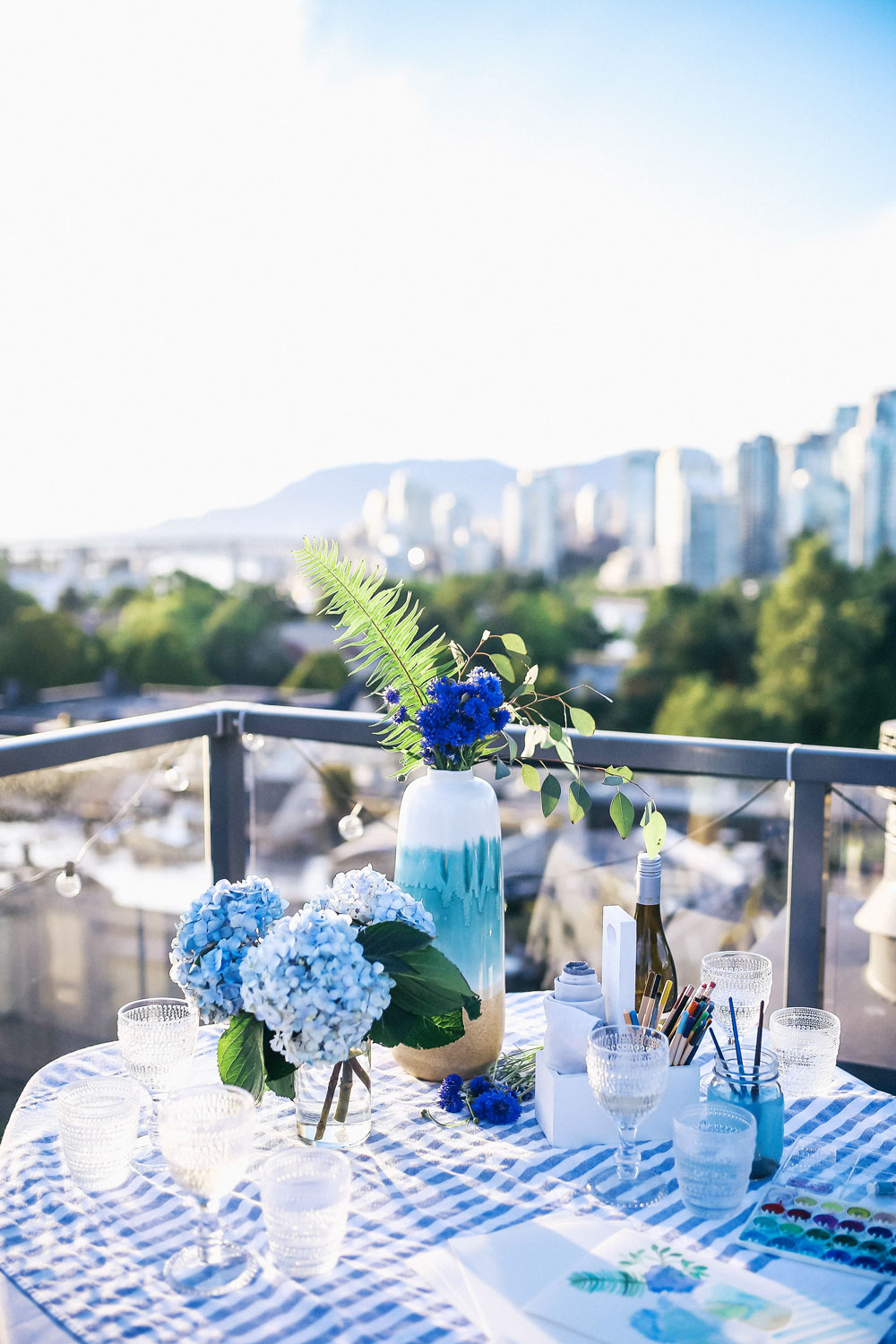 We also stocked up on some beautiful Jacques glassware as well, which fortunately also makes for a beautiful subject for painting—in love with its bubble detailing! Finally, other than fresh flowers, I picked out this stunning Talea vase that features ocean-hued watercolour detailing—perfect to recreate with the brush!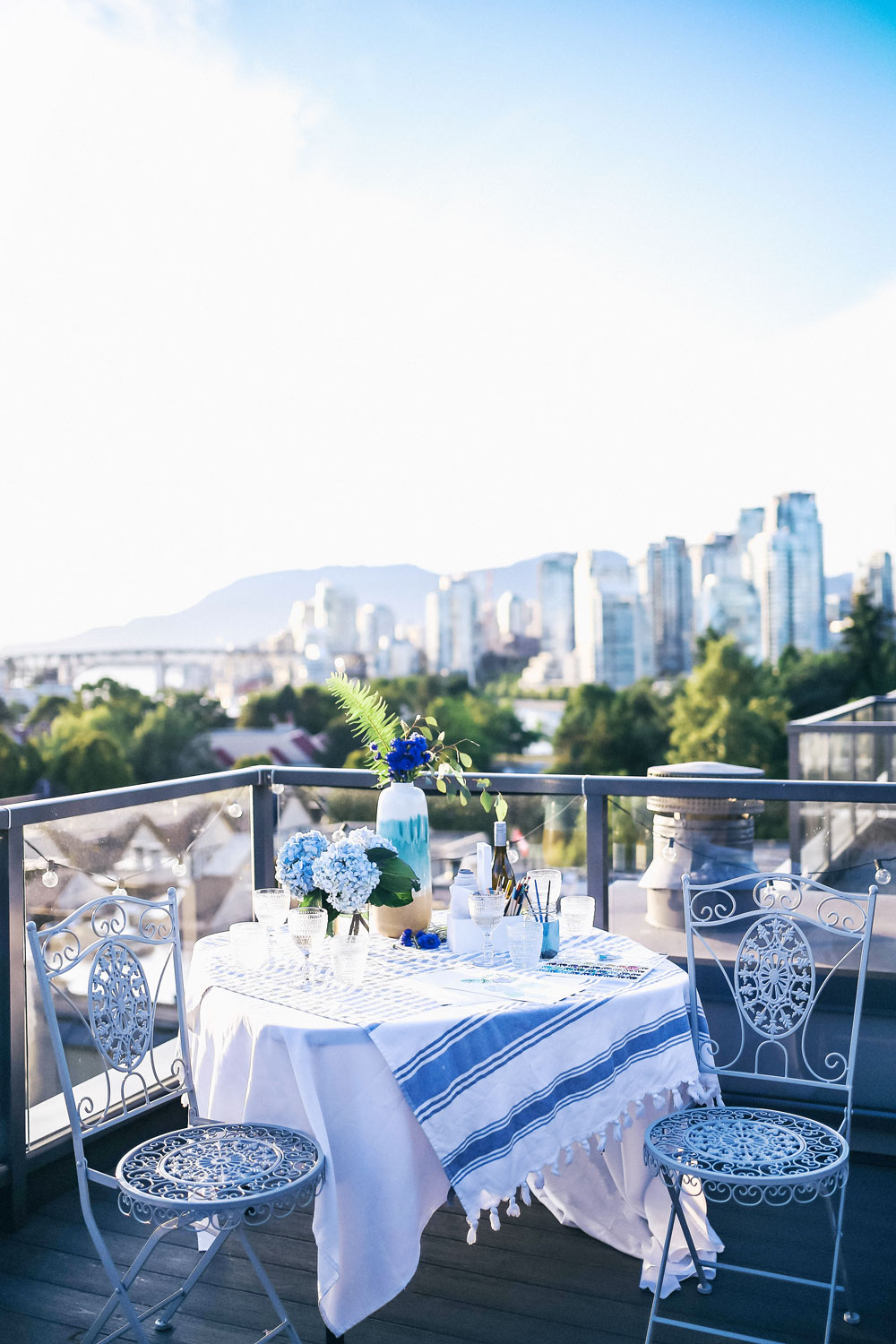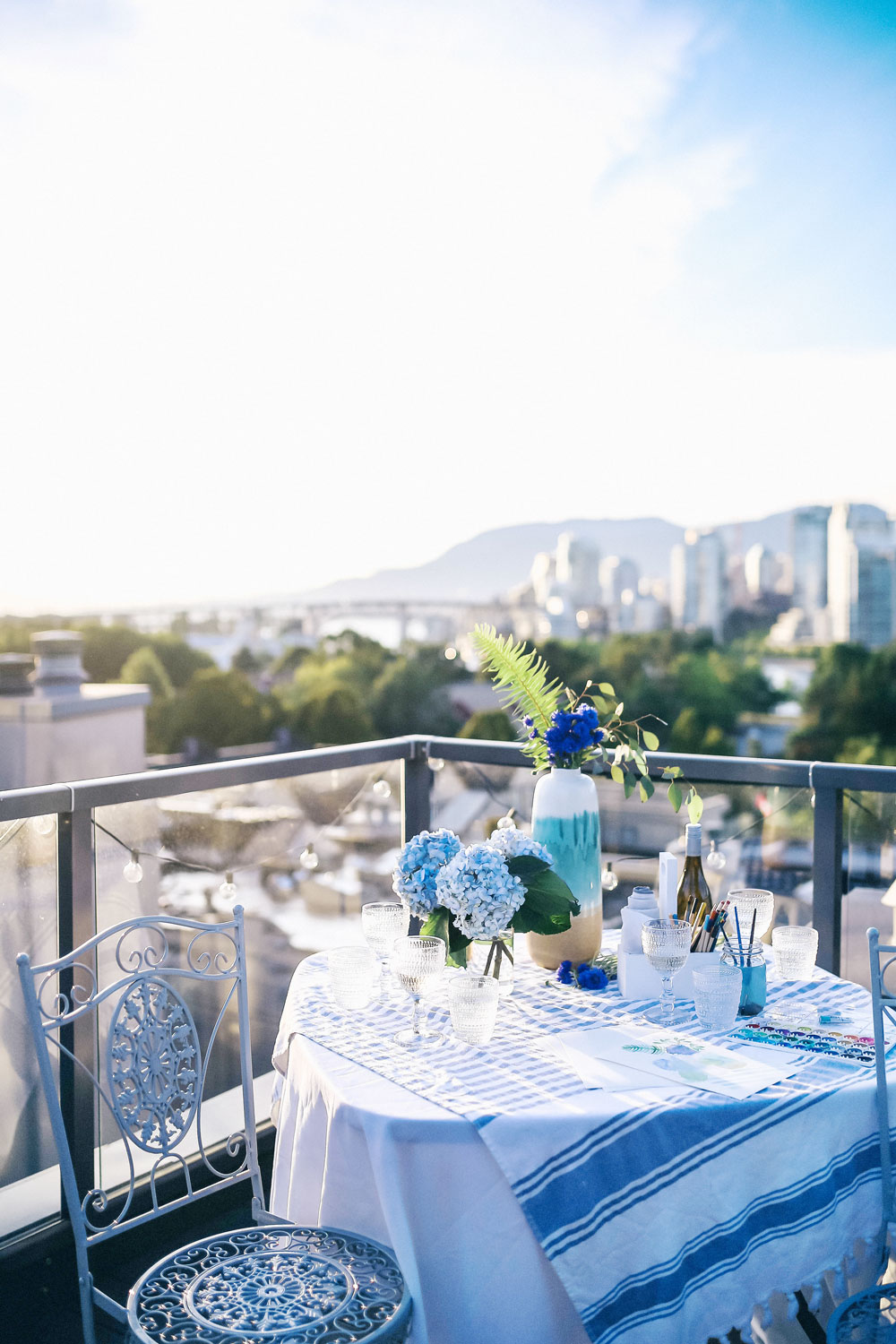 A few tips for watercoloring if you're new to it: start with lighter layers (easy to build up but hard/near-impossible to take away), focus on painting an isolated subject instead of trying to build up background and flowers are a really easy way to start because of their lovely rounded lines!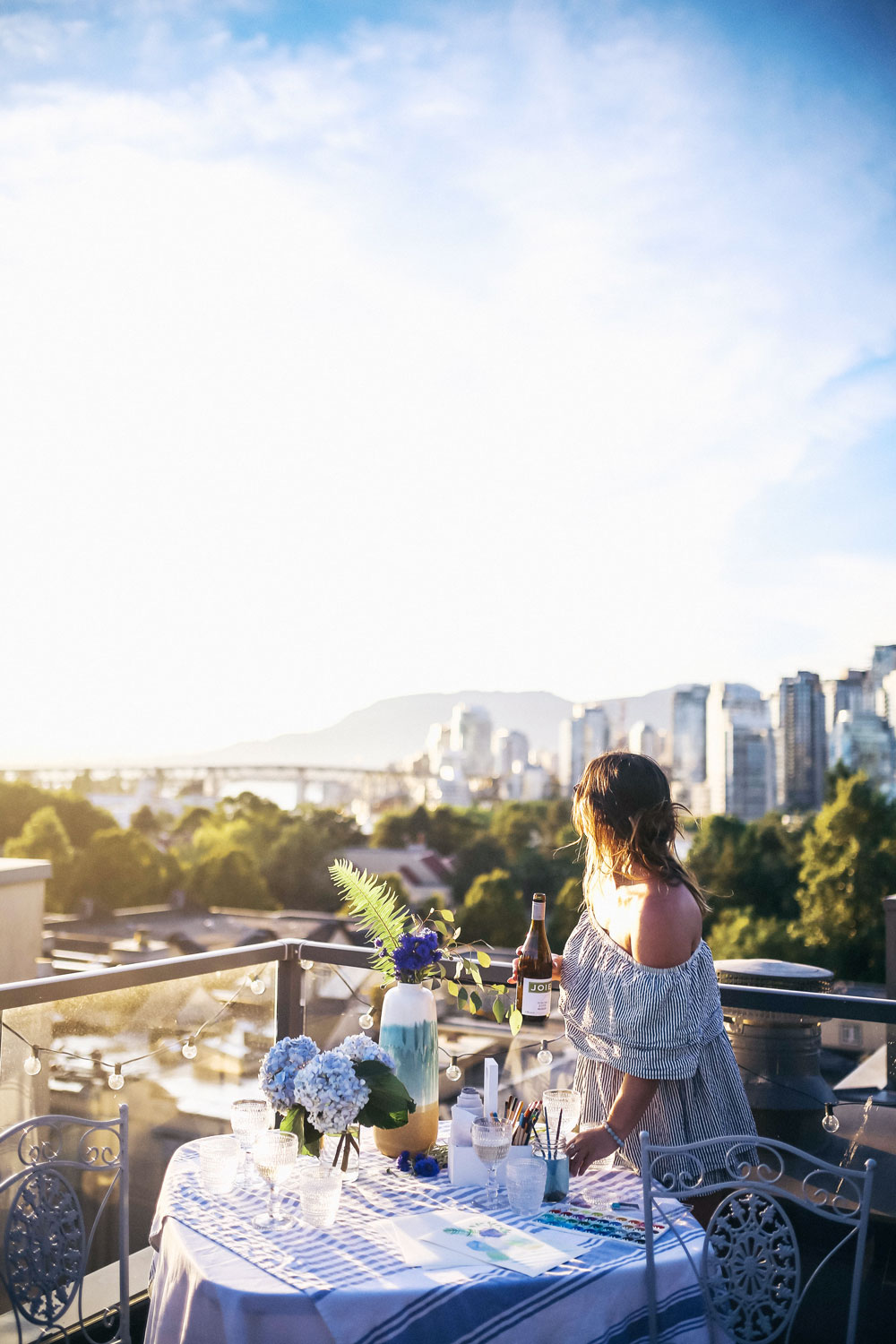 Have you ever done a watercolour party with your friends or anything else that was along the lines of a DIY or creative get-together? Tell me in the comments below!
This post was sponsored by Urban Barn but all opinions are my own