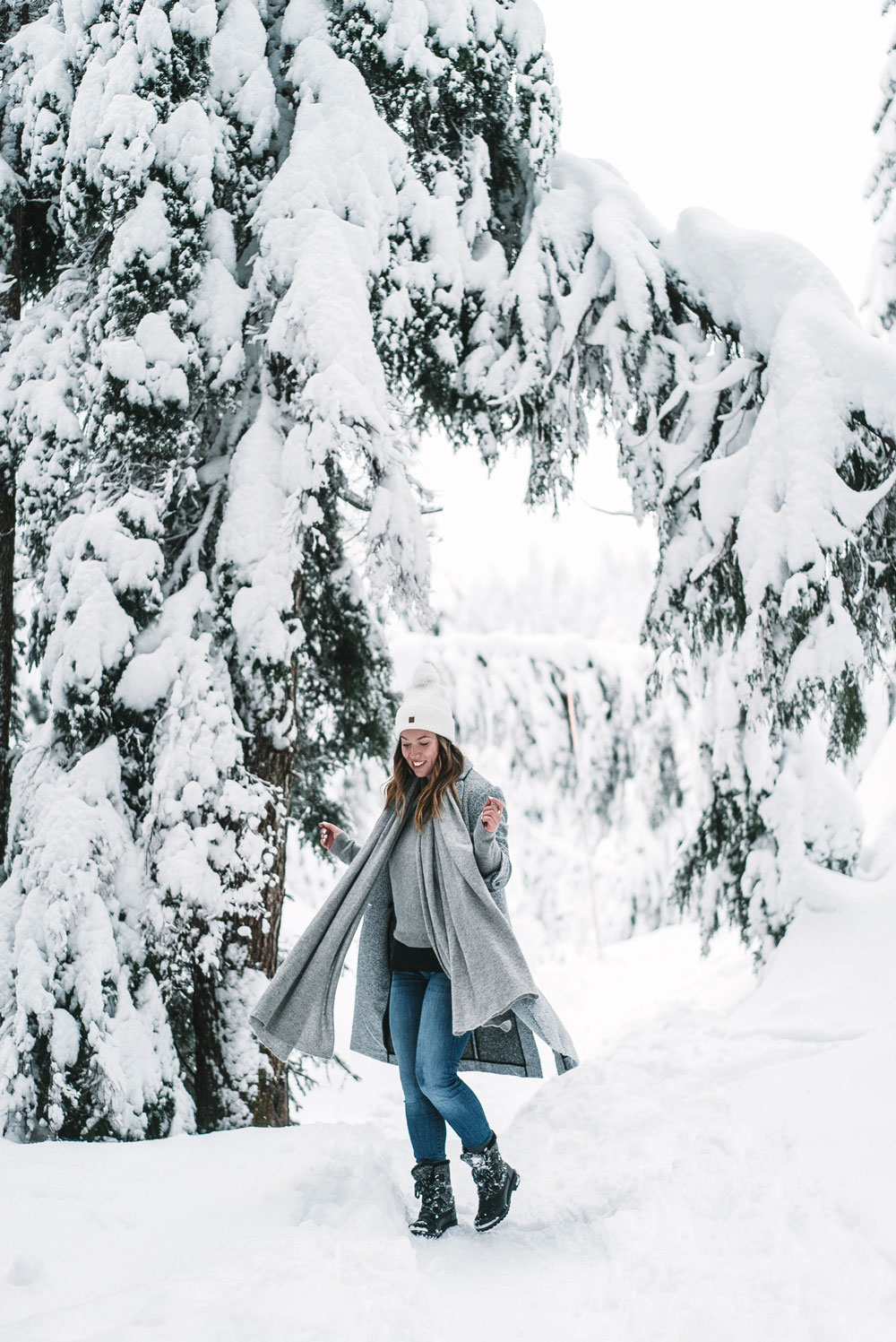 There was a time in my life (well, actually most of my life until recently) when I hated the winter. There are parts I still struggle with a bit (like not getting enough sun and feeling a bit more blue, aka S.A.D.), but over the years I've really made a point of diving into the season more so that I don't just will it to pass by as fast as possible every year but actually enjoy it. One thing I had to sort out really quickly was enjoying being out in the snow (since so much of my enjoyment of the season takes place in the mountains or if we're lucky enough to get snow in the city, frolicking in it close to home!). I hate being cold almost more than anything else in the world, but I also kind of dislike feeling bored from a style perspective.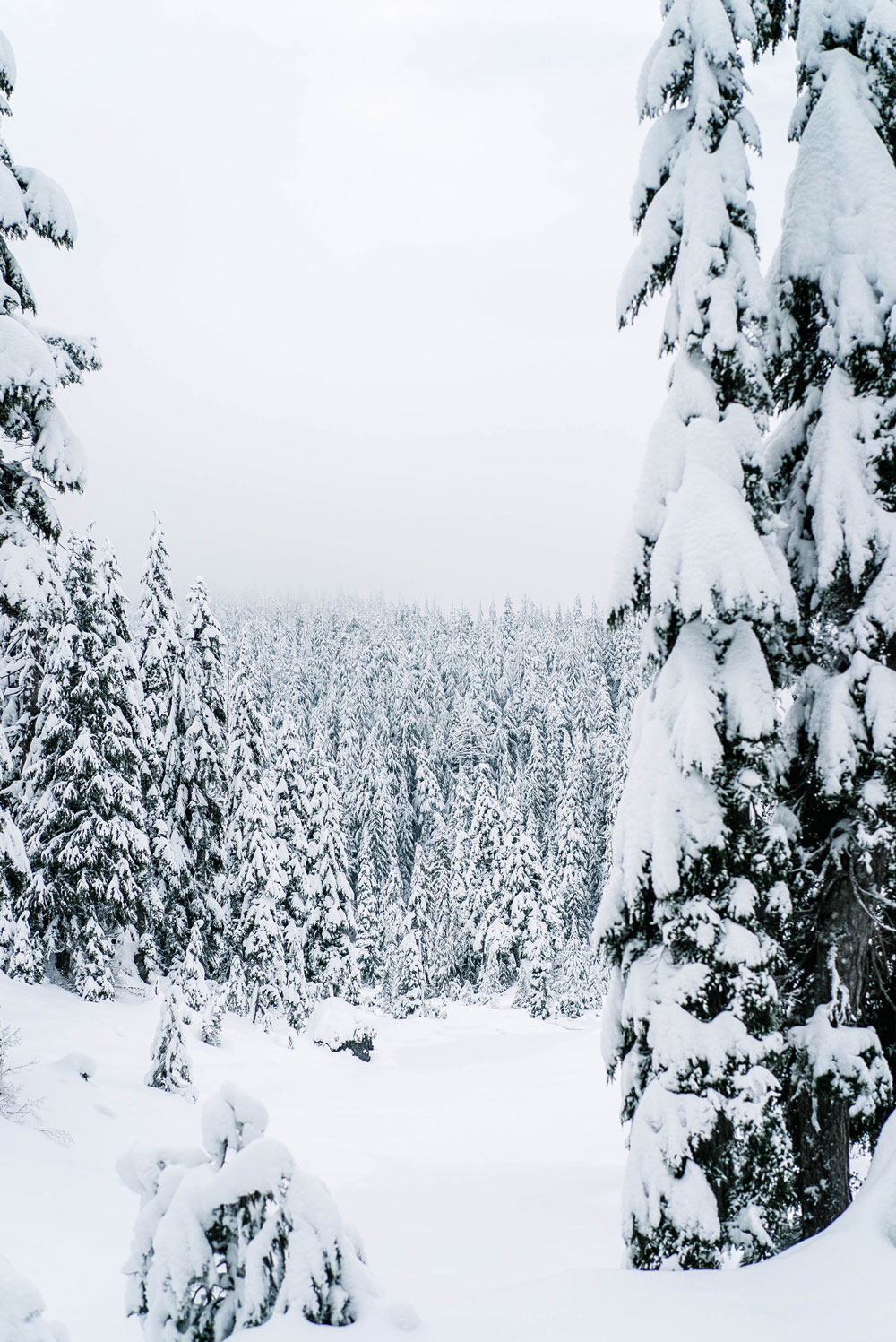 With some trial and error, I finally figured out a few key strategies that let me spend hours out in the cold without freezing all while actually liking my outfit! Sometimes, I actually miss my winter gear, especially when we're in those tricky transitional periods between seasons! So without further ado, 5 of my go-to tricks for mastering cold weather style are:

It's all in the headwear
Toques (or beanies, as any of you non-Canadians call them) are pretty much everything to me come the wintertime. They not only add texture and style to any look, but they're so key for keeping me warm! I swear, if my head's covered, I feel 90% more warmth (as my dad always used to tell me before I'd go off for forest runs in the winter, the head's where a lot of your heat escapes so it's important to keep it bundled up). I really love ones with pom-poms like this guy (on sale!) so that you can add in a little faux fur touch too!

Layering is king
Don't make the mistake of throwing on one chunky knit and your coat and think you'll be fine—not only are you going to likely feel like you're waddling around with excess bulk this way, but you'll start getting super chilly too! My favourite layering strategy is to add one fitted tank, one long sleeve modal cotton top, a thinner but still warm sweater (cashmere or merino wool are my go-to's, almost always from White + Warren like the one I'm wearing here), pop my coat on top and then add in all the winter accessories (see the toque note above!).

Invest in your footwear
Snow boots used to conjure up images of space boots and fluffy clouds but thanks to brands like Sorel et all, they are now super sleek but just as (if not more!) warm than our childhood boots. I love how they look with skinny jeans tucked in and a cute (but seriously warm) knitted sock, usually from Roots (which side note, make amazing stocking stuffers if you're looking for a last minute idea!).

Wool tights will save your legs
My mum (a former Ontarionan or whatever you'd call them) taught me this one. She said they used to wear fleece-lined denim when she was growing up but since Vancouver winters aren't anywhere near as cold as our Eastern friends on the other side of the country, this is my favourite way to keep my bottom half warm! I got some beautiful wool tights from Aritzia last year (these are another great option) and layered under my skinny jeans, they add a ton of warmth without adding any bulk at all!

Finally, invest in your outerwear!
Earlier in the season you can get away with wearing a wool coat like I am here, but if you're in colder areas or it's later into the season, a good quality parka is so key (my fave is from Aritzia but I love vegan options like Noize too!). If you don't quite need a parka yet or you've layered up sufficiently, a good quality wool or cashmere blend coat will also keep you warm, or my fave of the season—the teddy coat (this one's free shipping)! Depending on the quality and material, they're actually insanely warm and make a serious statement.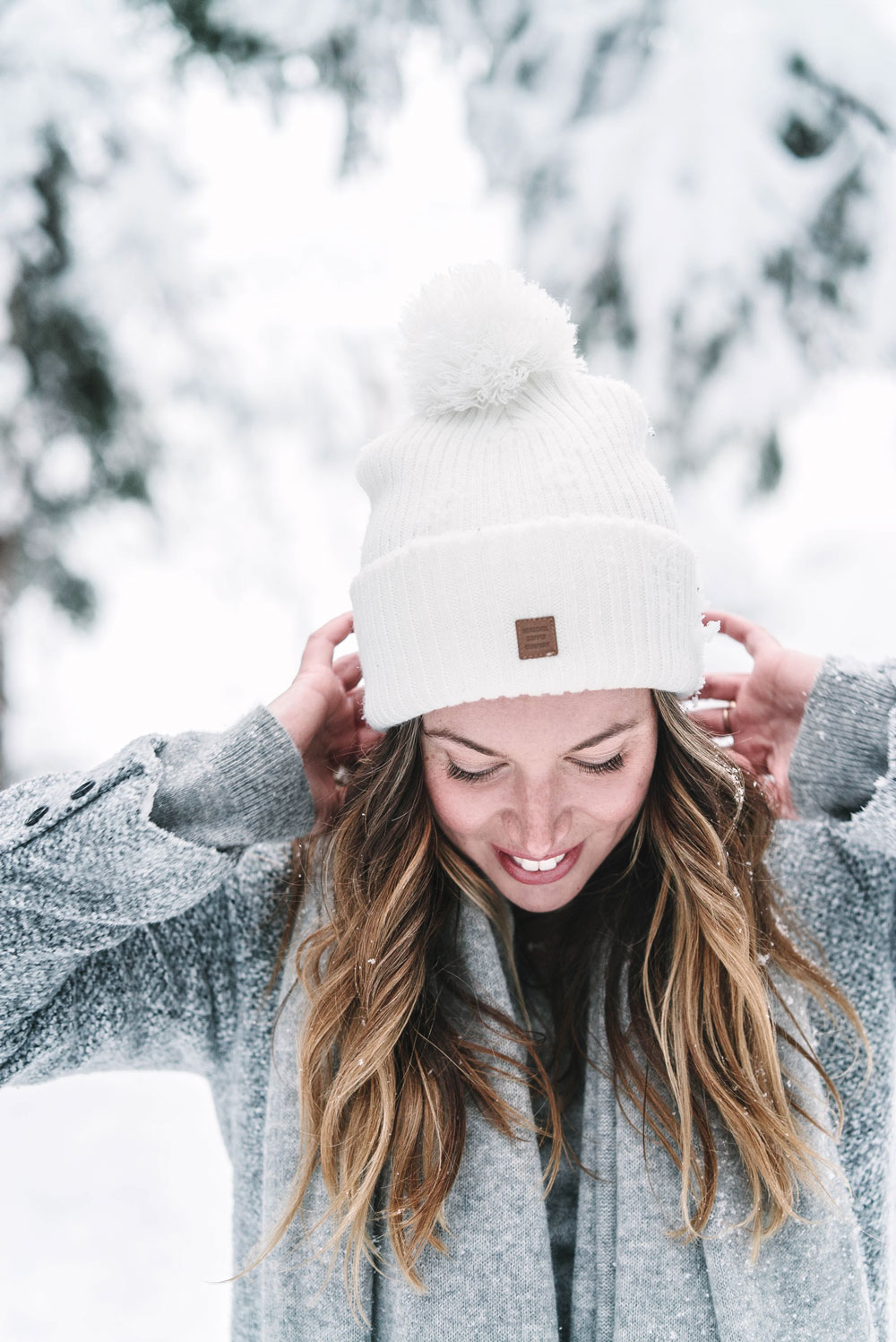 A couple bonus points are to try to bring your hair forward as much as possible (if you have fine hair like mine, it will get tangled and knotted if it keeps rubbing between your neck and scarf!), go for hydrating cream-based products on your face and always, always, always remember a chap stick! I love Carmex because it gives a ton of shine too (the peach & mango flavour is next level PS)!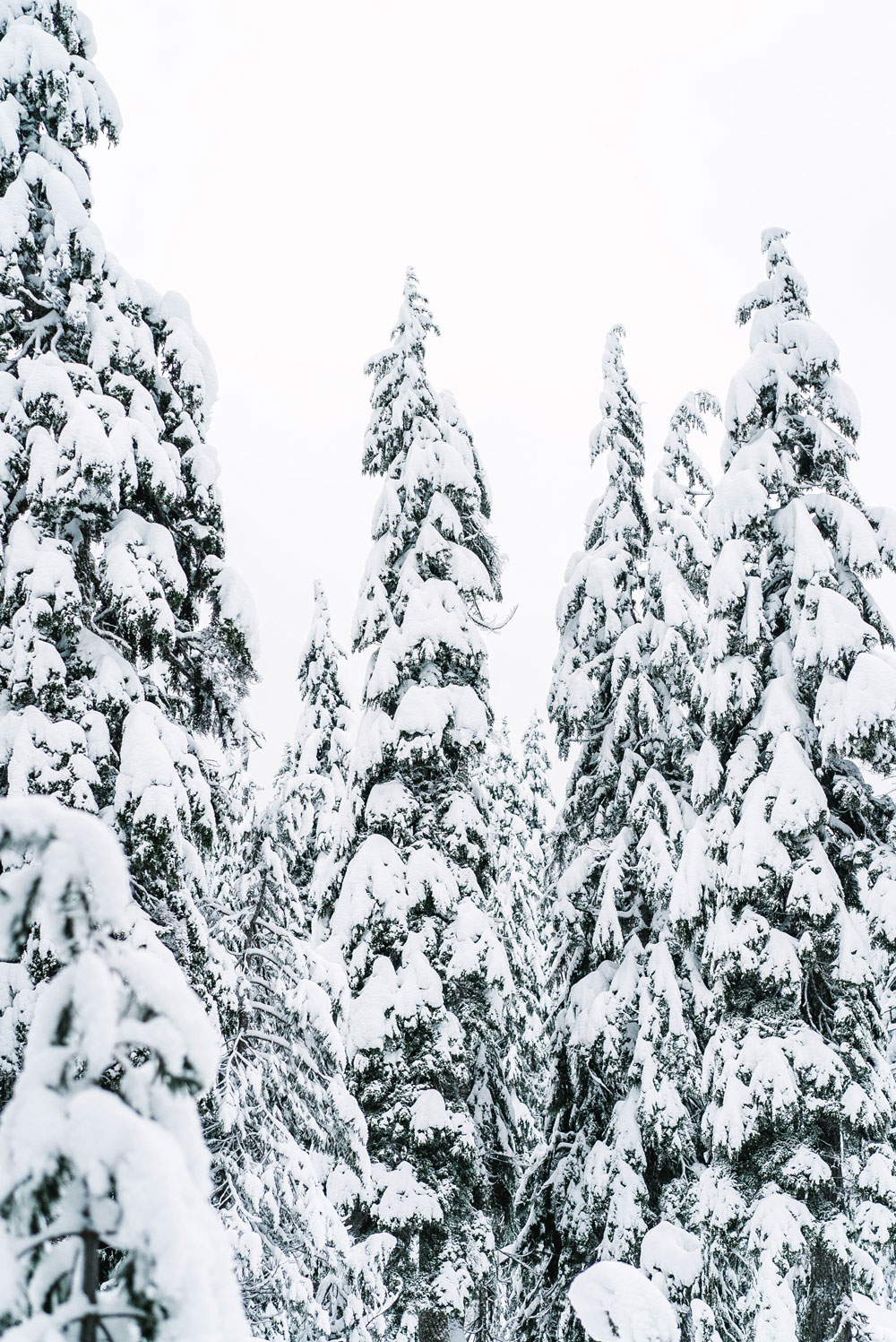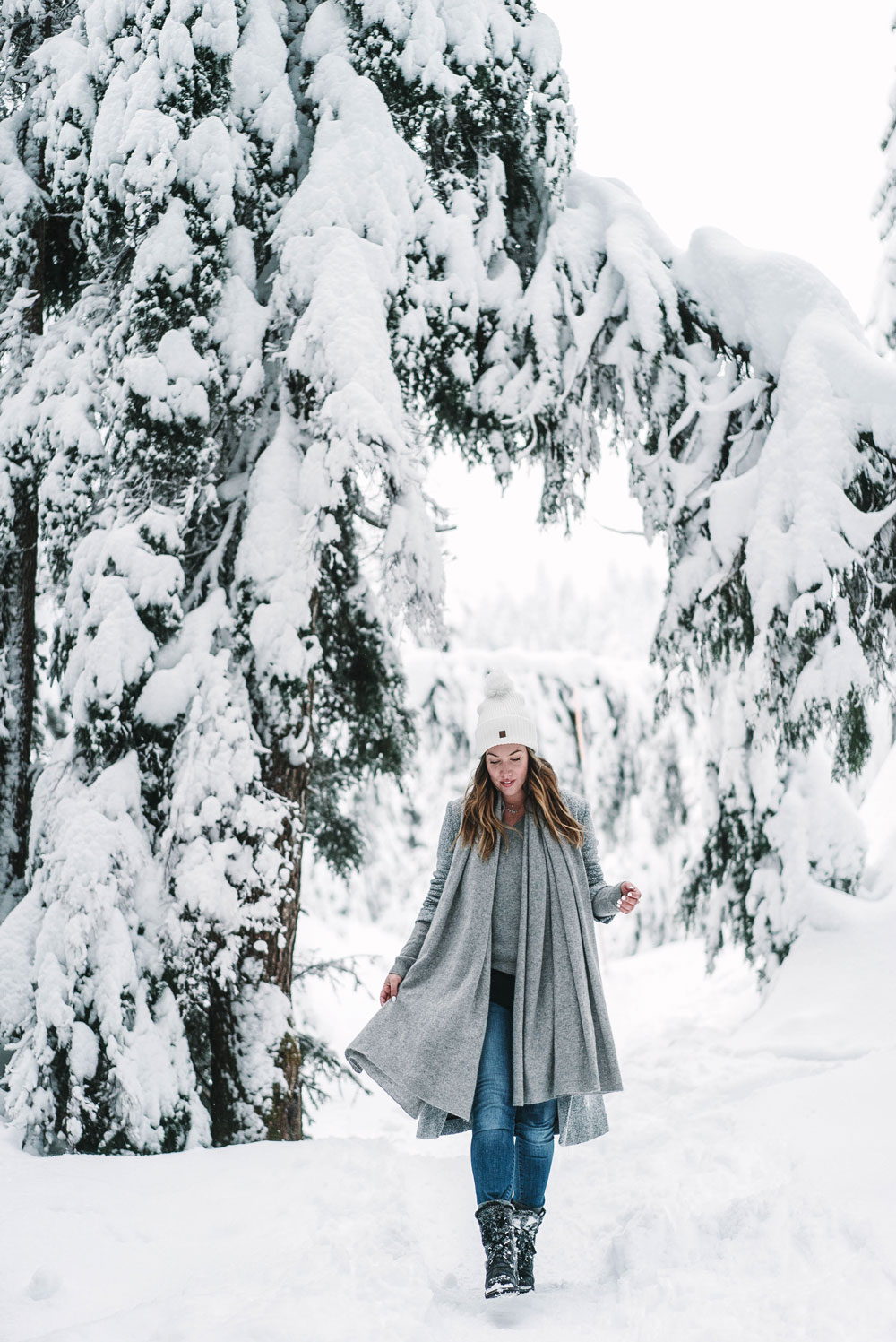 Shop this whole look plus more of my fave winter style picks below!
Photos by Ainsley Rose Photography