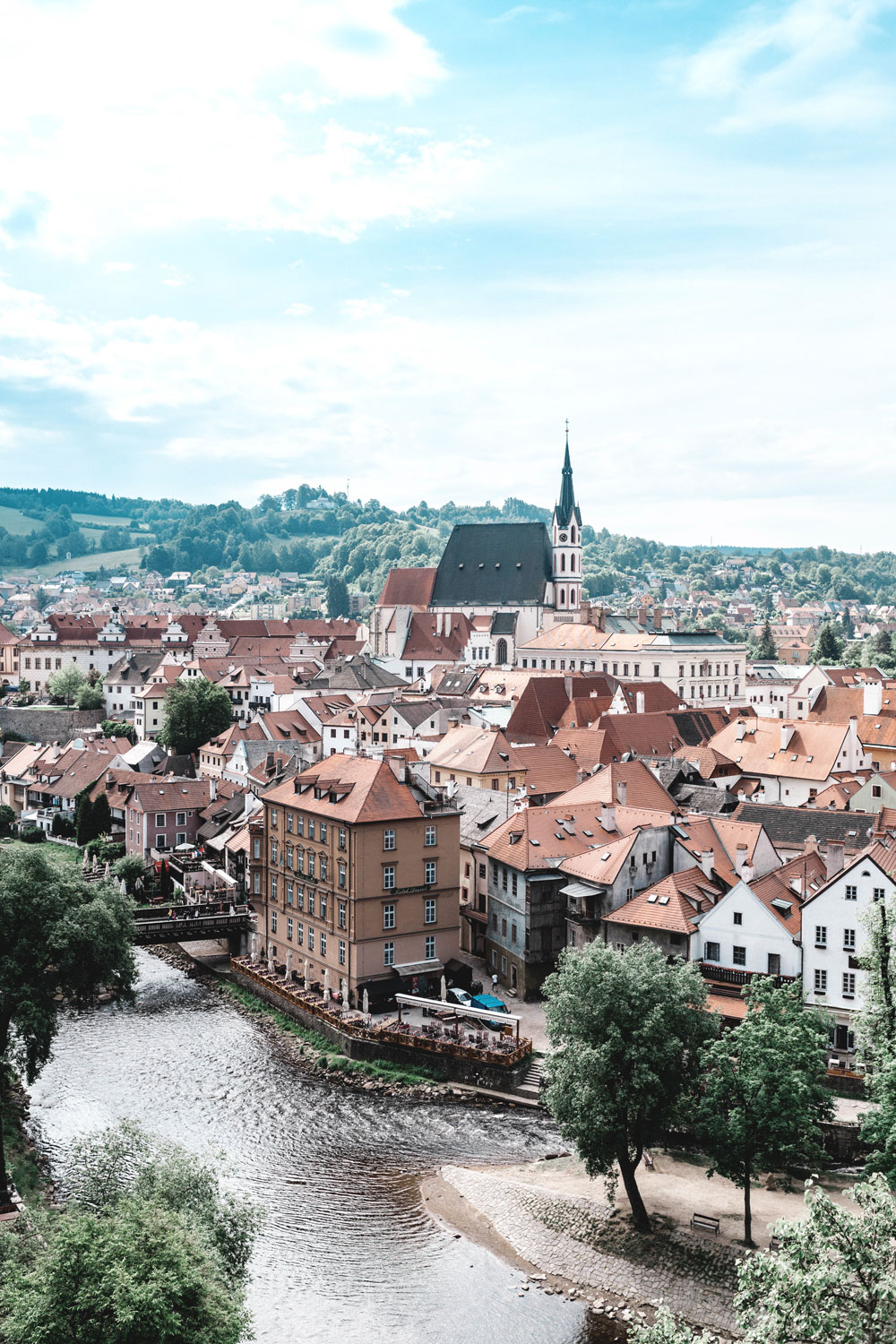 To put it lightly, I don't travel in a leisurely way. I'd love to one day—with so much to see and do and without babies to sherpa around yet, pretty much all of my trips tend to be full throttle, insanely packed and I definitely do as a general rule just go for it and try to see as much as humanly possible. Case in point, my recent Netherlands-Czech Republic adventure.
I share a quick overview of the whole trip in this travel vlog here, but with just a week to cram in three destinations, catch-up time with my sister (who lives in Amsterdam) and as much exploration as possible so that I could share it all with you, even in planning it I knew it was going to be a doozy (a premonition I usually don't get because I'm an optimist when it comes to itineraries). I knew I'd land in Amsterdam, have a day trip the next day, fly out to Prague in the evening, see it all for two nights and then would have a few crammed days of Amsterdam exploration packed at the end. I don't always but on this trip, I knew I'd have to pencil in at least one day that would be a bit slower in pace.
After quite literally seeing one snap of Český Krumlov and falling instantly in love, I knew I'd found just the place to slot in this one day getaway.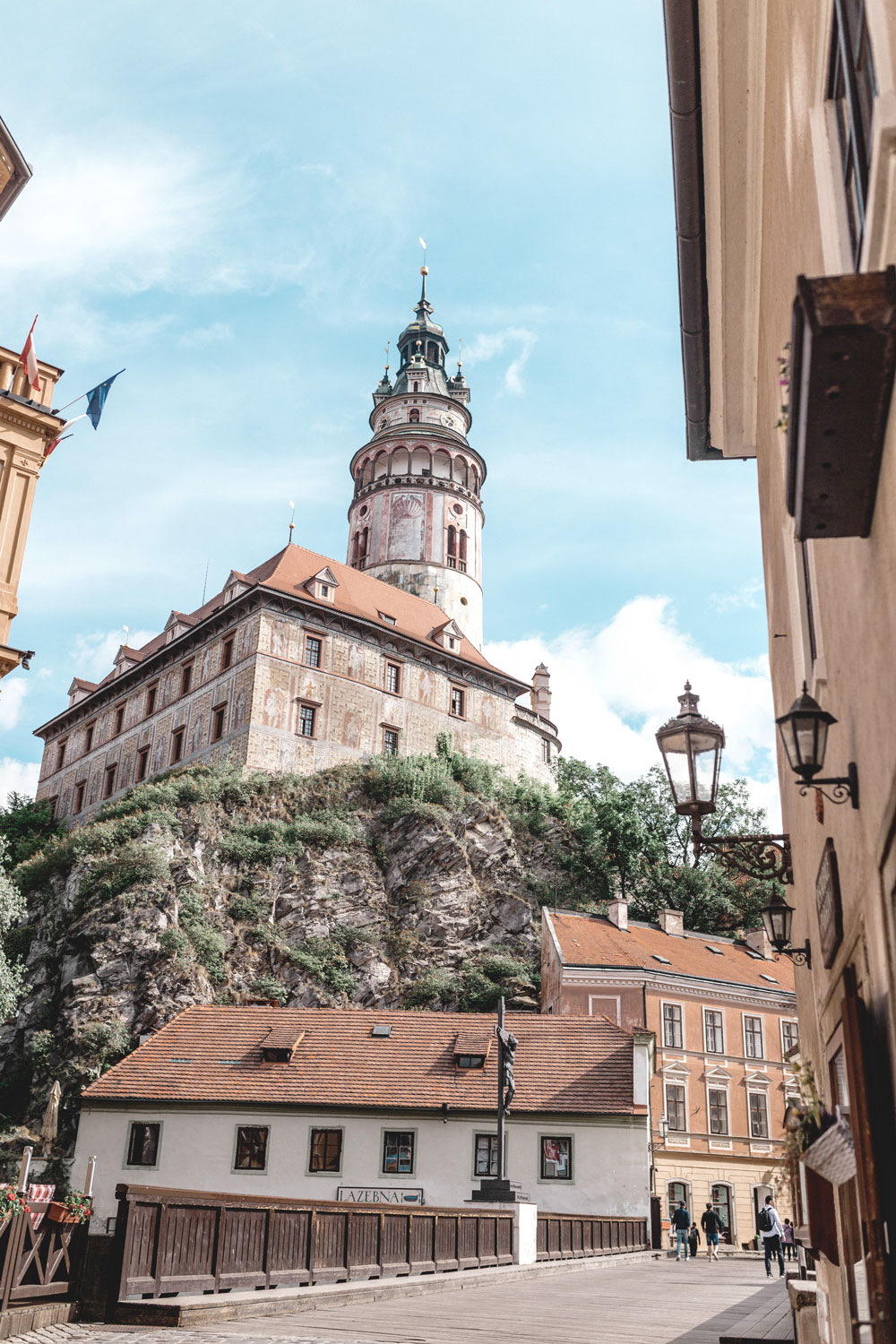 A quick side note: I almost always get a weird internal tug to visit somewhere not usually found in the must-visit lists of most countries. In Italy, I became obsessed with the notion of going to Montepulciano after seeing just one snap of it floating about on the interwebs. In France, I became absolutely intent on visiting the lovely Provençal town of Moustiers-Sainte-Marie, forcing my whole family to leave our place near Nice to make the trek there (I'm very clearly a middle child). In Greece, I fell in love at first glance with the north-western region of Crete, having done some Google Map live view investigation. In Spain, it was Frigiliana, a little Mediterranean jewel atop a hill. Long story short, even though it was always a bit trickier convincing my travel companions to go to a place that had literally no real name recognition for most North American travellers, this little intuitive push has never let me down. Without fail, these are always my favourite parts of my trips, and when I got a similar tug at my heartstrings in seeing that snap of Český Krumlov, I knew I had to go.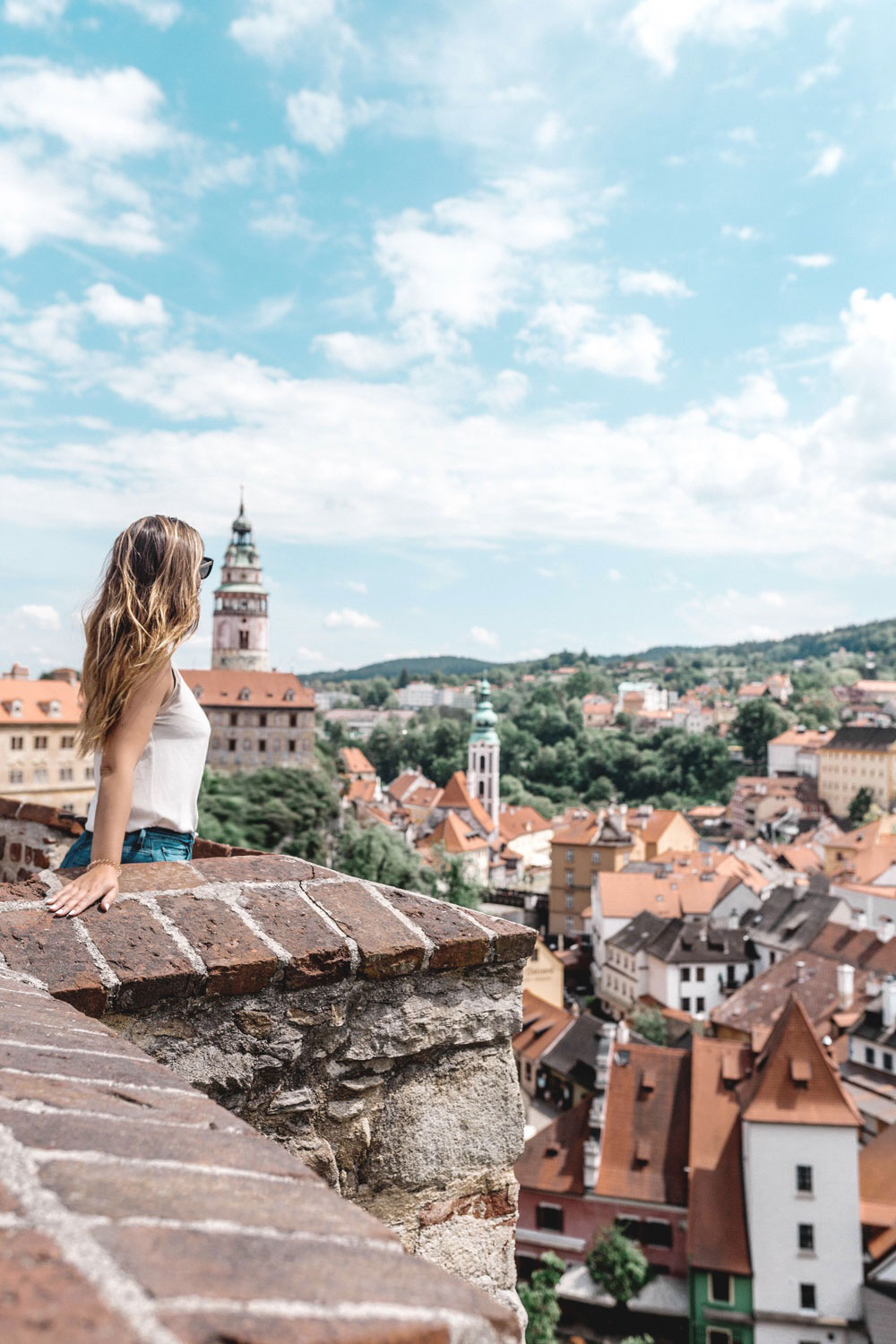 What I didn't know until I started booking things was how seamless of a trip it'd be, which was really just all the more reason I'd feel compelled to go. Only a 3 hour bus ride from Prague (book through Regiojet, which I'll link to again below in all the must-remember tips), I exited the bus just as the sun was setting, walking down the slight hill from the bus depot to a lookout point of the town as the sky turned to pastel pink and orange. Immediately, I knew I'd have no problem just soaking in and relaxing in what was easily one of the most picturesque towns I've ever seen in my whole life. All laid out before me in what looked like a miniature depiction of the most beautiful Renaissance and Baroque architecture you could dream of and encircled by the Vltalva River, it was quite literally love at first sight.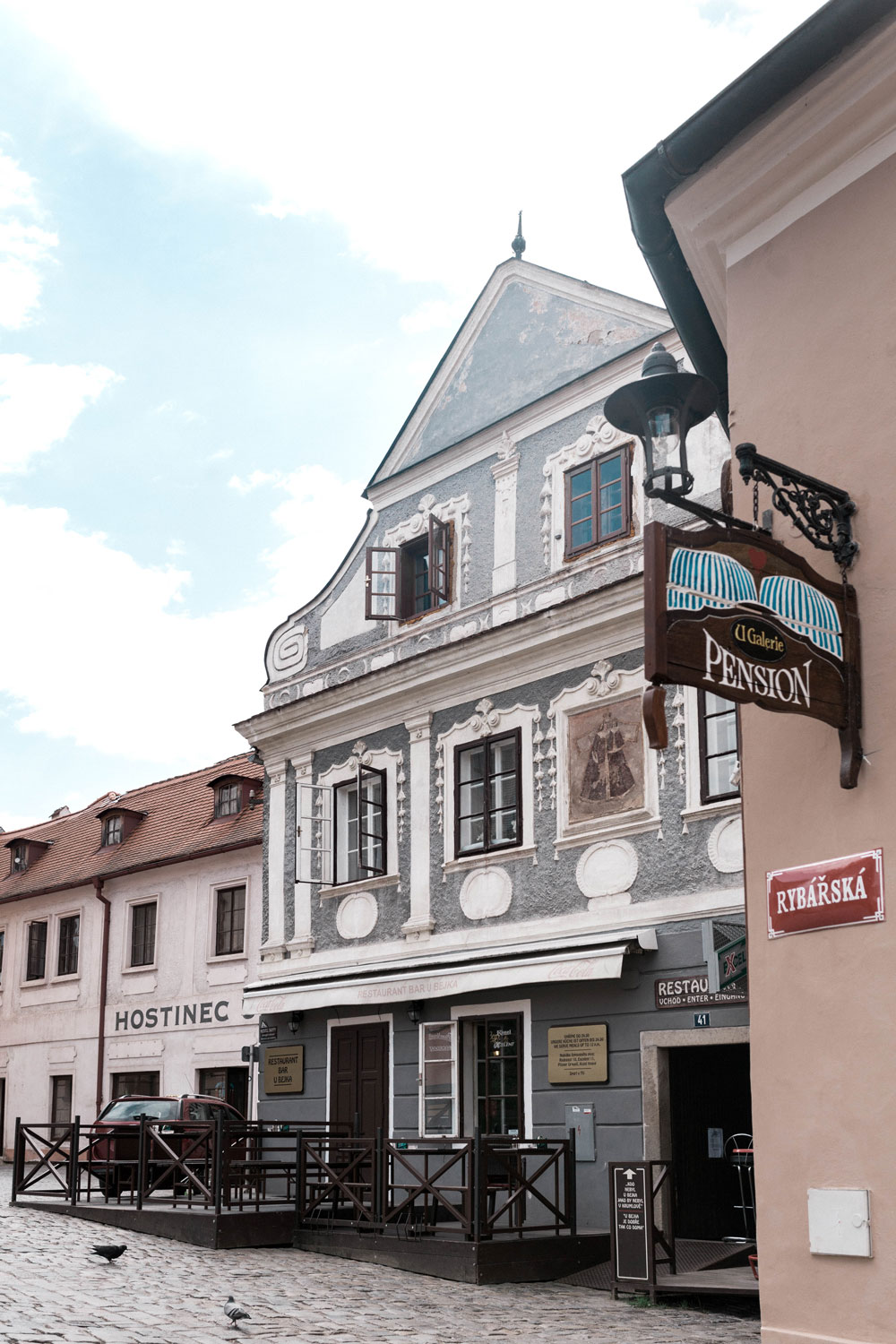 I curled up in the inn I'd booked (which, with the exception of I believe only one hotel, is most likely the type of accommodation you can book in Český Krumlov) to watch the last bit of the sunset and then went to get dinner at a nearby bar along the river. A good 9PM sleep time later and I woke up finally refreshed for the first time on the trip and ready to explore the whole town!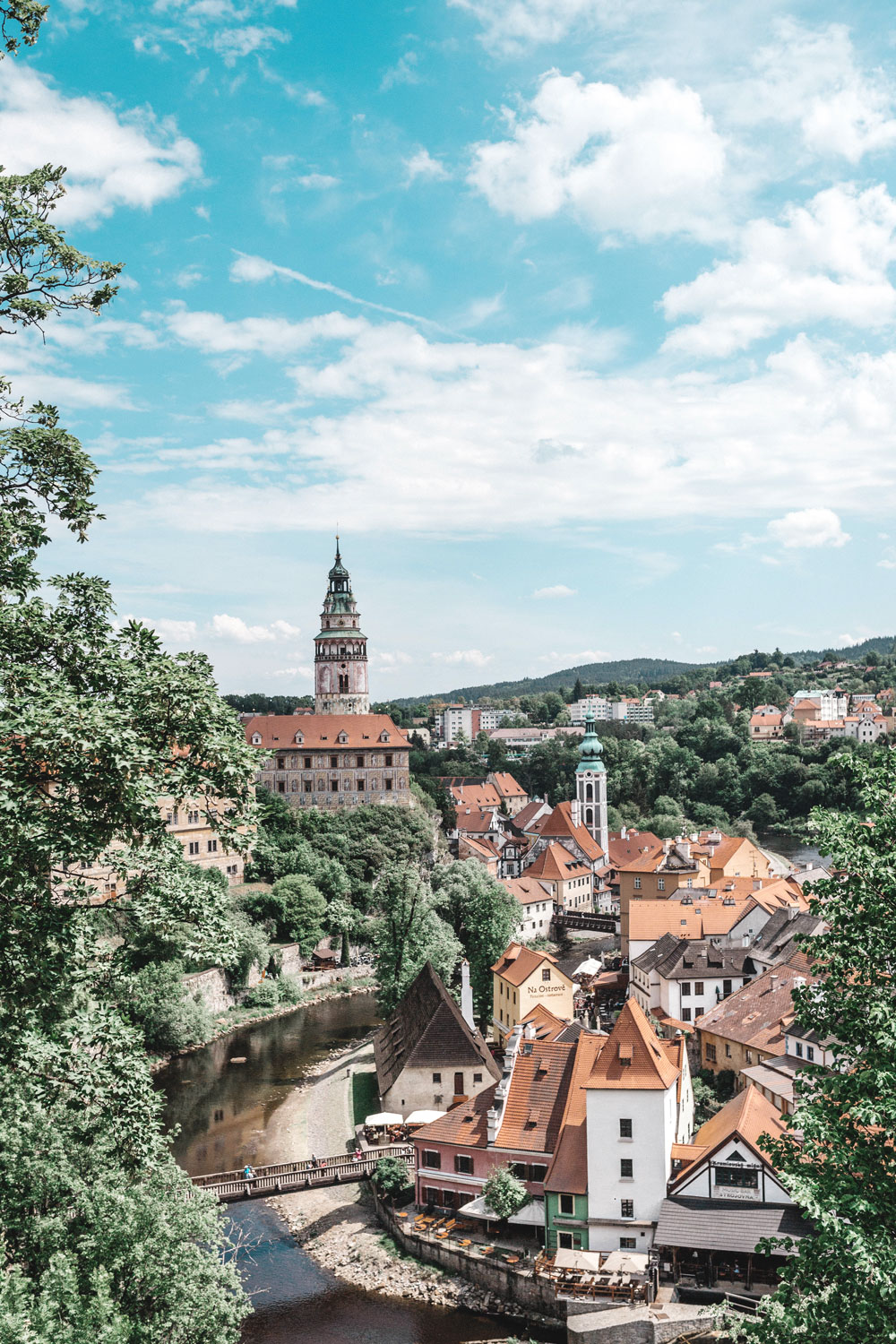 ---
some history
So, a bit on Český Krumlov—it's a UNESCO world heritage site and centred around its castle, which has the eponymous name of Český Krumlov Castle, which was originally built in 1240. In fact, the whole town is steeped in history, with most buildings ranging from an original 14th-17th century build! The castle itself is worth visiting for a couple hours because not only can you climb up to the top for some seriously astonishing views of the town below, but there are more vantage points, courtyards and more stunning buildings to see as you head along the castle grounds, including a beautiful rocco garden.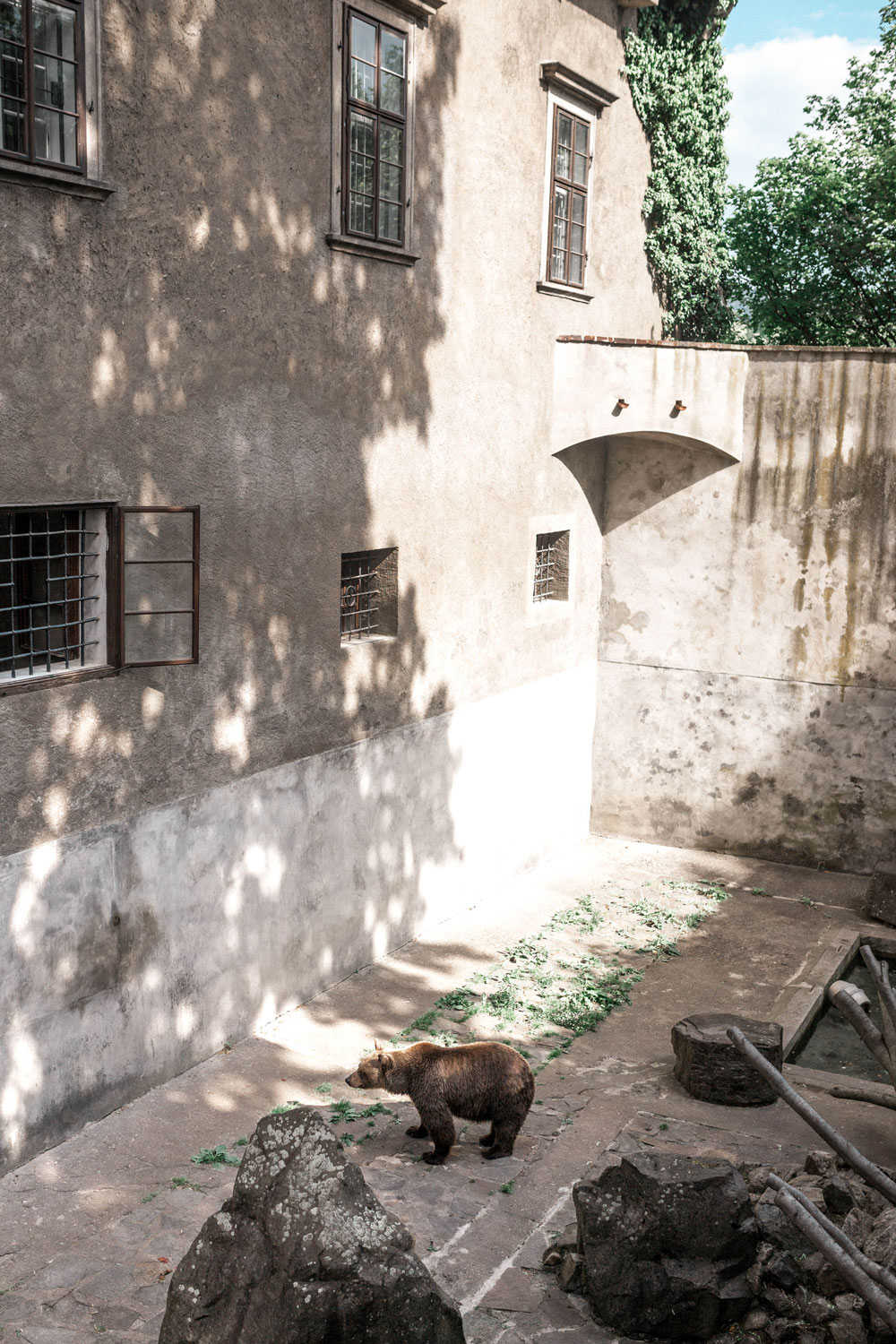 I don't have particularly positive feelings about this from an animal welfare perspective, but it's worth noting that there are two bears that "guard" the castle entrance in what was once a moat. They apparently don't come out much but I happened to see one as I was first wandering by. Again, I really would rather these poor creatures be free! Just want to make sure that's clear but it is an oddity of the castle.
Leaving the castle, you can wander around the beyond picturesque streets and even grab a beer from the historic Eggenberg brewery in its lovely little garden, where brewing began in 1560. While Český Krumlov is visited by a ton of tourists, if you have an early start it's really actually quite quiet and lovely to wander the streets in silence—pop into a glass making shop and pick up some beads or glasses, or even pick up a piece of moldavite, which the town is famous for.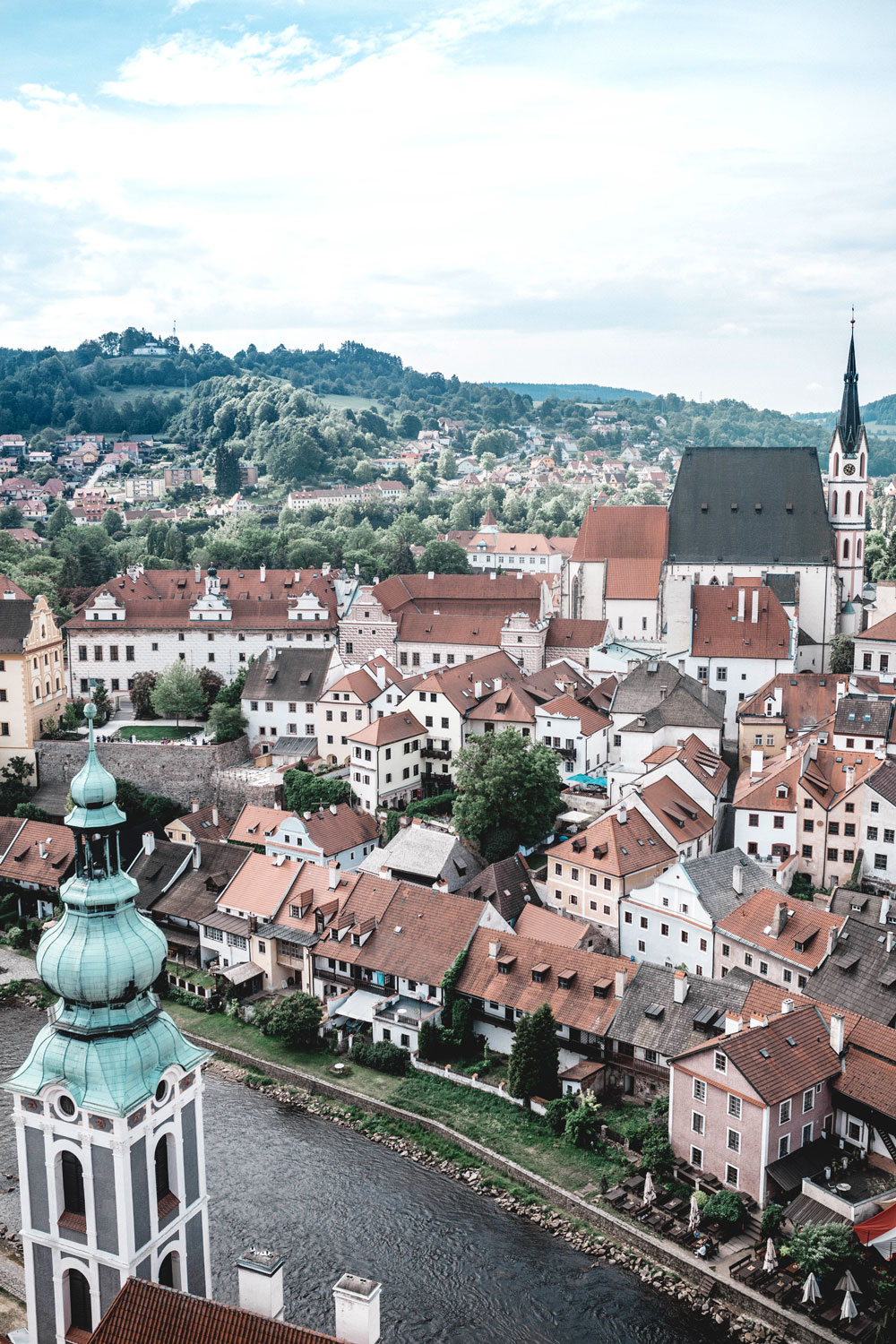 The town is literally a 20 minute walk from one end to another at most—you can easily wander about a few times, stop for a leisurely lunch, etc. My bus back to Prague (to catch a plane back to Amsterdam) left at 2PM so I had more than enough time with an early-ish start to see the whole town a few times over.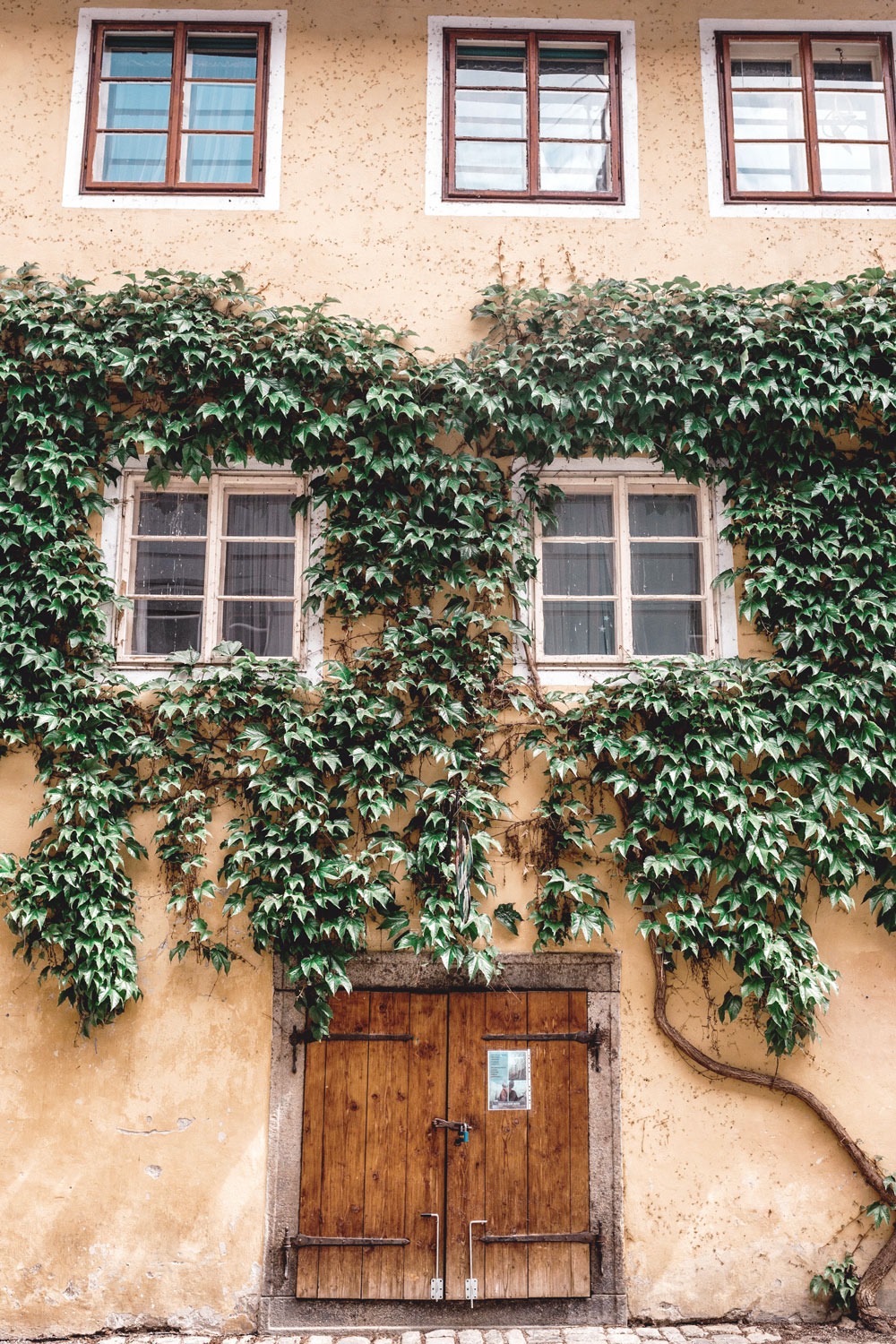 When I was on the bus back, I honestly felt so revitalized and so grateful that I'd taken the time to make this little trek out to this beautiful town—it was so lovely, people were beyond friendly, the food was great and more than anything, it was just so stunning that that fact alone would be worth visiting. If you're visiting the Czech Republic, it's honestly a must! And without further ado, some quick notes on where to stay, what to eat, and more in addition to all of the sights mentioned above…
---
WHERE TO STAY
At U Kalíšku—with more modern furnishings than most other inns in the Czech Republic, it was a beyond cozy and cute stay, and what's more the owners were so sweet! Oddly, me and one of the owners looked a lot alike and her daughter was beyond cute staring at the both of us and holding my hand. Pretty much felt right at home here and they were so kind about letting me store my bag after checkout while I wandered around town.
---
where to EAT
Restaurace a bar Vlašský dvůr is supposed to be a great spot for lunch or breakfast—I went to Monna Lisa Bar for a cappuccino in the morning which was really great actually (I'm sure the fact that the owners are Italian doesn't hurt) and Krčma v Šatlavské ulici is supposed to be an amazing Medieval pub! I was short on time so just grabbed a crepe and a trdelník (a spit cake with cinnamon that you'll see all over the Czech Republic) from MLS Crêperie. And of course, a major shout out to Eggenberg Brewery for a real moment of serenity in their beer garden and a delicious beer! And the two toothless old men who served it to me were beyond sweet, taking the time to help me out with my Czech pronunciation (PS "pivo prosím!" = a beer please!).
---
how to get there
Get a bus through Regiojet—European buses are just so much nicer than the ones we have in North America! My bus had wifi, movies, complimentary drinks, cozy and roomy seats, etc. It was honestly a very lovely way to spend a few hours while whizzing through the Czech countryside. If you're road tripping than by all means, feel free to drive there but this is a beyond doable trip from Prague and I'm not the world's most confident driver so was very happy this was such an easy option.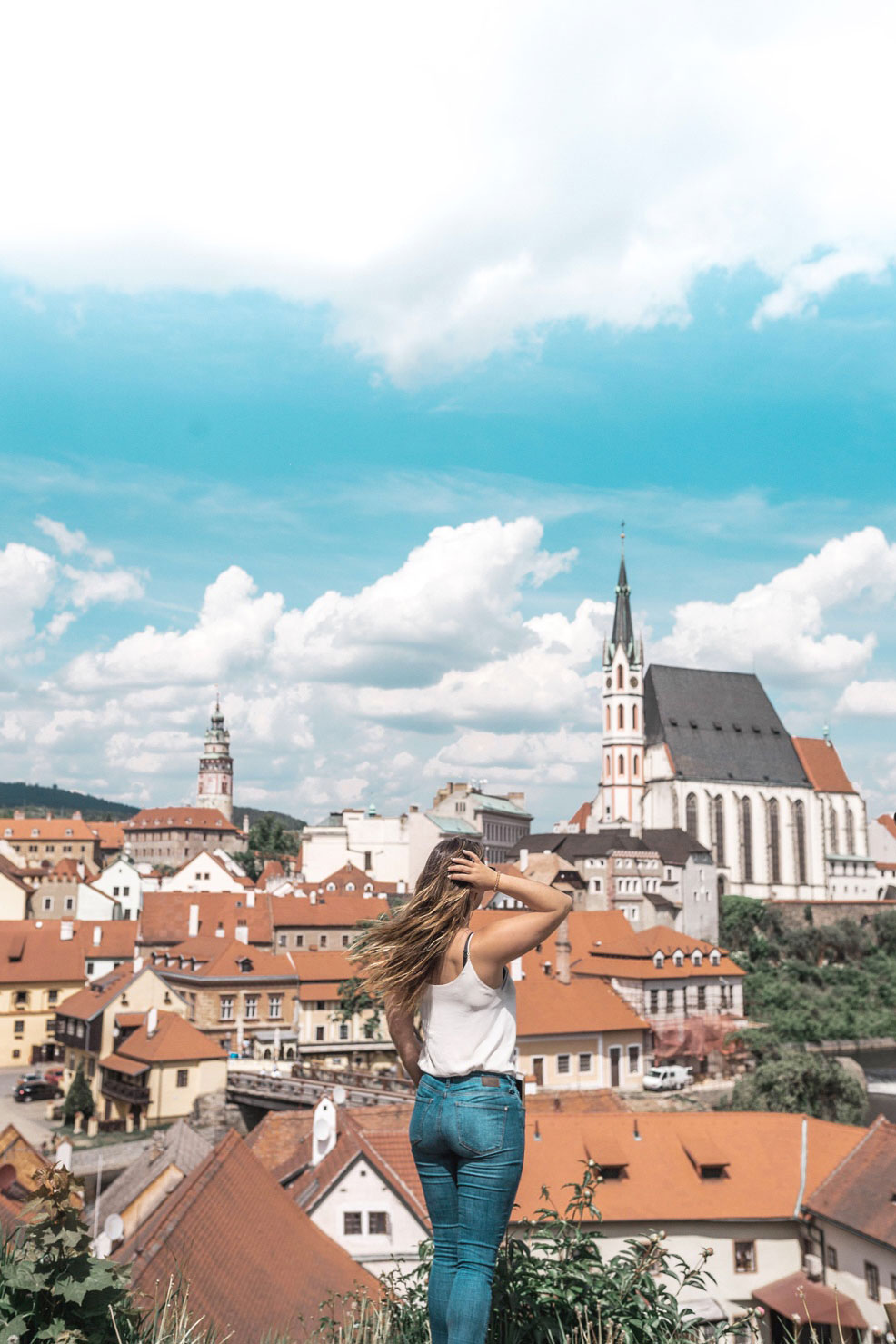 Hopefully I've done my job and you're on board for a Český Krumlov trip because trust me, there are few places that rival it in beauty in the world and based off of how travel is going in our Instagram age, it's only going to get more and more touristy as the years go on! So go now!! And make sure you pin the shot below to keep these tips bookmarked for when you explore the town! I have everything recapped below as well for your easy reference!
MY CESKY KRUMLOV FAVES

SHOP: MOLDAVITE, LOCAL GLASS

STAY: U KALISKu

SEE: CESKY KRUMLOV CASTLE, THE ROCCO GARDENS

EAT/DRINK: EGGENBERG BREWERY, Restaurace a bar Vlassky dvur, Monna Lisa Bar, MLS Creperie (FOR a trdelnik), Krcma v satlavske ulici

GET THERE: regiojet bus from prague (3 hour drive away)
---
PIN ME